A wedding butterfly release is a relatively modern ritual with beautiful significance that it becoming a popular part of today's wedding ceremonies. Butterflies symbolise new beginnings and change, and they also add colour and fun to your wedding ceremony. Here are some top tips on having a wedding butterfly release: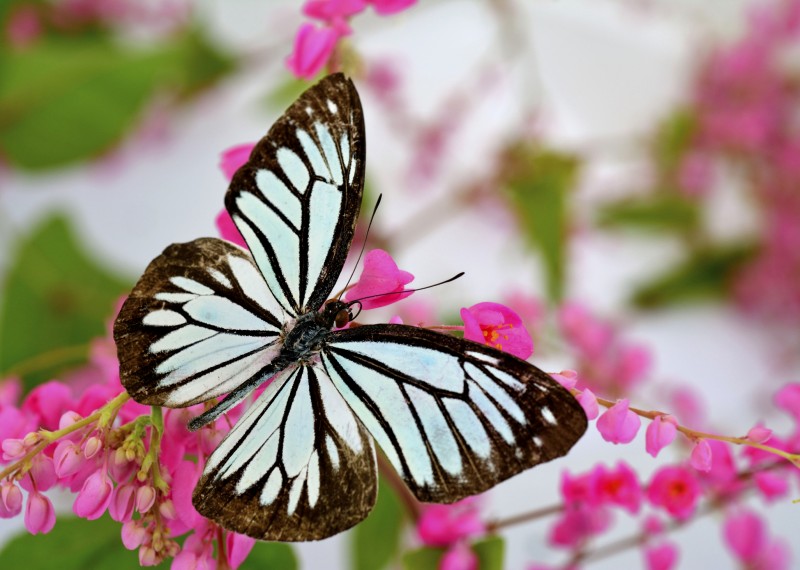 Pick the right amount of butterflies
Aim to have at least one butterfly for every two guests if you go with a mass release from a single butterfly presentation box, but if you're handing out butterflies for individual releases, try to have one for each guest so that everyone can participate. The more butterflies you have, the more spectacular the effect will be when they are released.
Remember to order butterflies in time
Remember to place your butterfly order around two months before the big day; especially of you are purchasing a large number of butterflies The butterflies used in a wedding butterfly release are bred in captivity and this will guarantee your supplier has enough time to raise enough butterflies to satisfy your needs.
Choose Monarch butterflies
Monarch butterflies are the best variety for a UK release. They are brightly coloured and tend to stay within the area as they have a slow, gliding flight. They will float in the air currents above you after the release and look absolutely amazing.
Organise the release early enough
Plan your wedding butterfly release for at least an hour before sunset so that they have plenty of time to find nectar and to seek shelter before it gets dark. Ideally release the butterflies between 10am and an hour before sunset.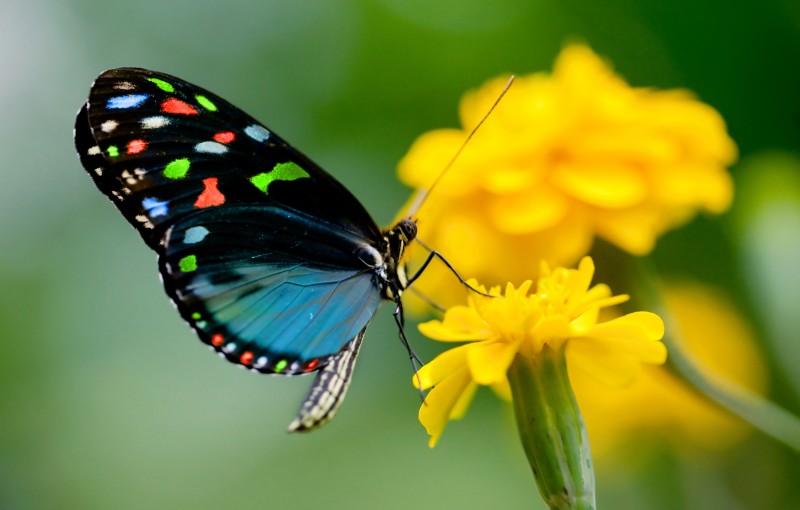 Keep the butterflies safe from harm
Your butterflies will be sleeping safely in their containers until the boxes are opened and the daylight disturbs them. They will be delivered the day of the wedding, or perhaps the day before, and all you need to do it keep the containers in a cook place.
Make sure the weather is good
Butterflies should be released in reasonably warm weather (at least 16 degrees) so they can't usually be released during the winter. They are usually available March to October. In addition, releasing butterflies when it's raining heavily is not a good idea.
Remember to take pictures
When you are picking your wedding photographer, find out if they have worked with a butterfly release before. Ensure they are ready to take pictures when the butterflies are released as they are attracted to bright colours and may land on you, your wedding bouquet, or your guests before they finally fly away.
There are a number of beautiful poems or readings that can be told as the butterflies are released, and asking one of your guests to do this is a fantastic way to involve them in your wedding. There is also a saying that if you want a wish to come true you need to catch a butterfly, whisper your wish to it, and then release it once more. This is one of the reasons why many couples choose to make a wish before letting go their butterflies and advice guests to do the same.
Use Easy Weddings to connect with your dream wedding suppliers.
Browse the directory and start planning today!
Comments