When choosing the right wedding shoes, different parameters come into consideration: comfort, style, theme, weather, venue (beach, garden, function room) and the most important of all your personality. Trying to tick all those boxes looks like a big task, so in order to help you with this quest, we've put together a variety of styles to find out which bridal shoe are you?
Flats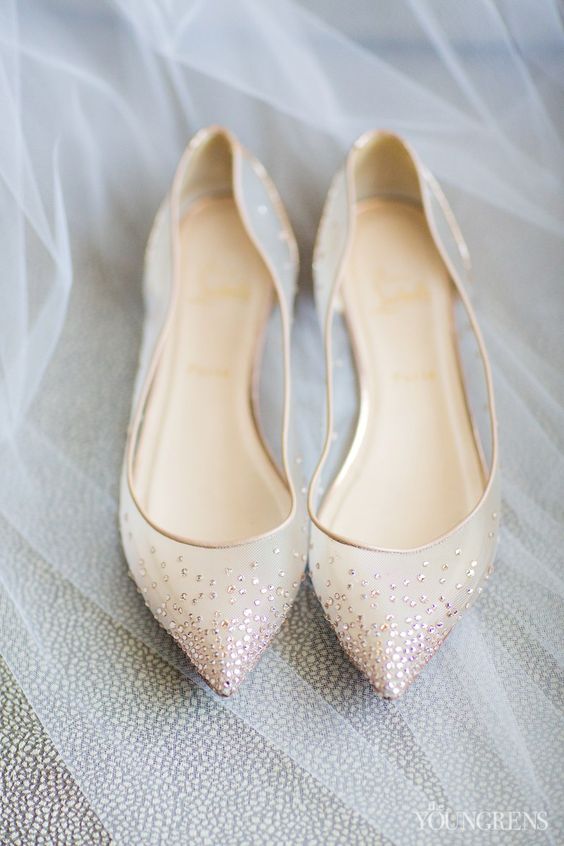 You want to be comfy! And the lack of heel doesn't mean that flats have to be boring! There are an infinite amount of good looking flats to choose from. So if your dress length allows you to and you want to be super comfortable and dance all night, you are a pair of beautiful flats.
Platform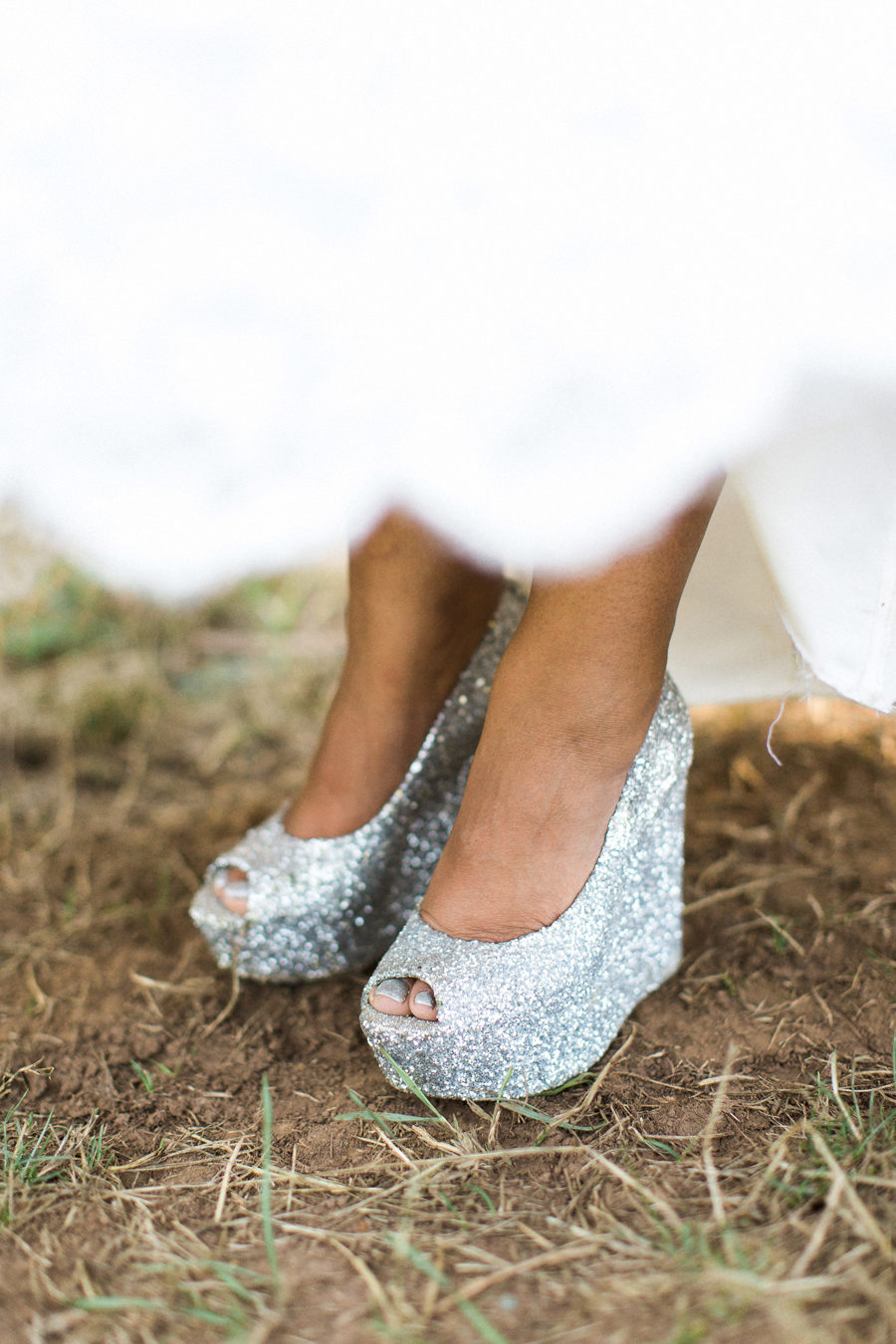 You really need the height and you are not willing to compromise your comfort, you are a pair of platforms. These beauties will let you spin around the dancefloor while adding 15 cm to your height 🙂
Bootie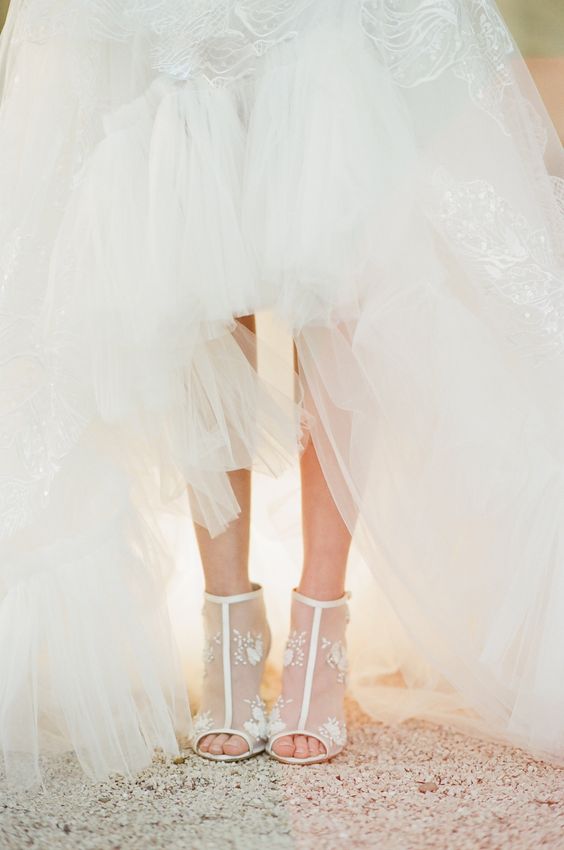 You are a stylish bride and your booties give you some grip making you feel safe. Also, you can't wait to flash your gorgeous bridal booties around.
Pumps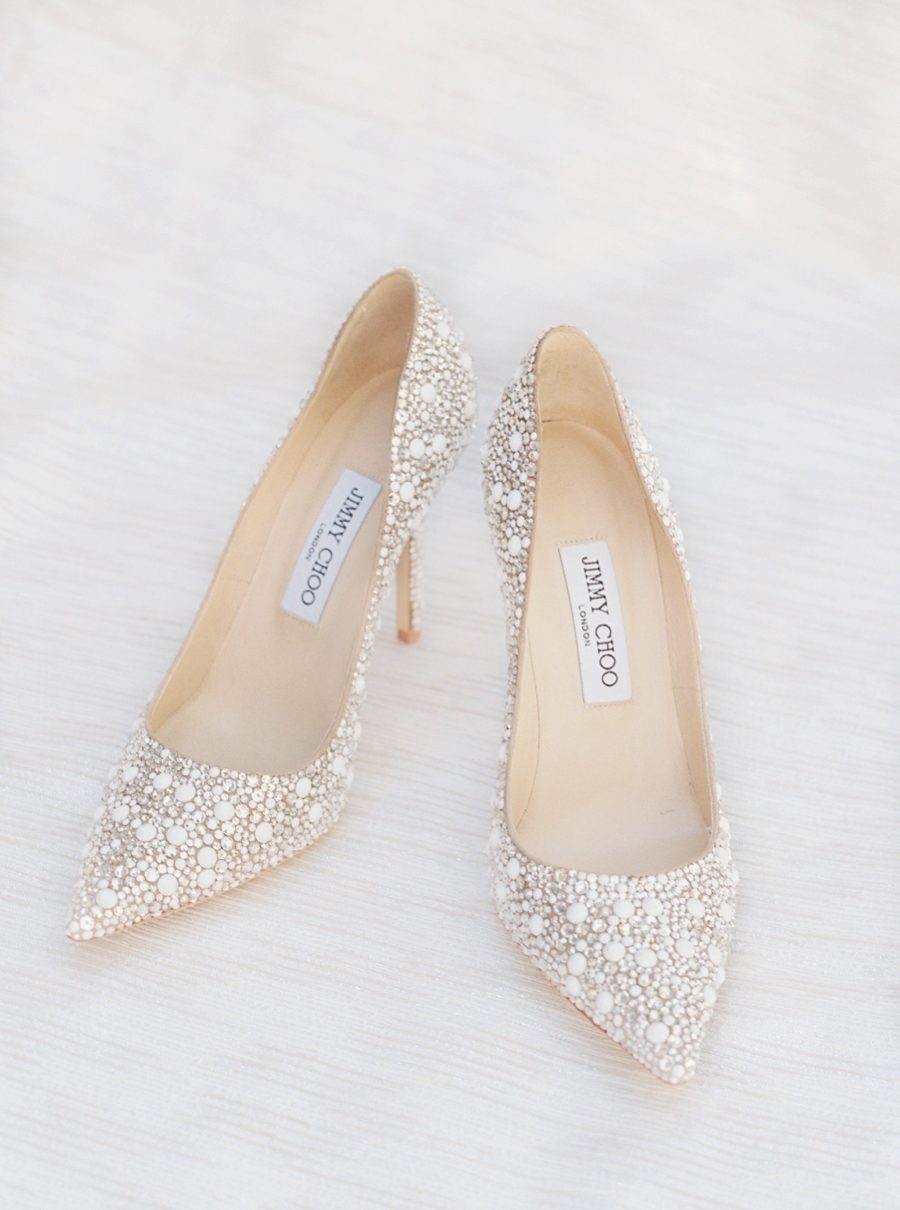 You are a classic woman and you want to have the proper shoe for a formal event. Also, you know that a medium-high heel will keep your feet from feeling tired, which is important because: wedding day! One thing to consider is that pumps go amazingly for an indoor event.
Heel Sandal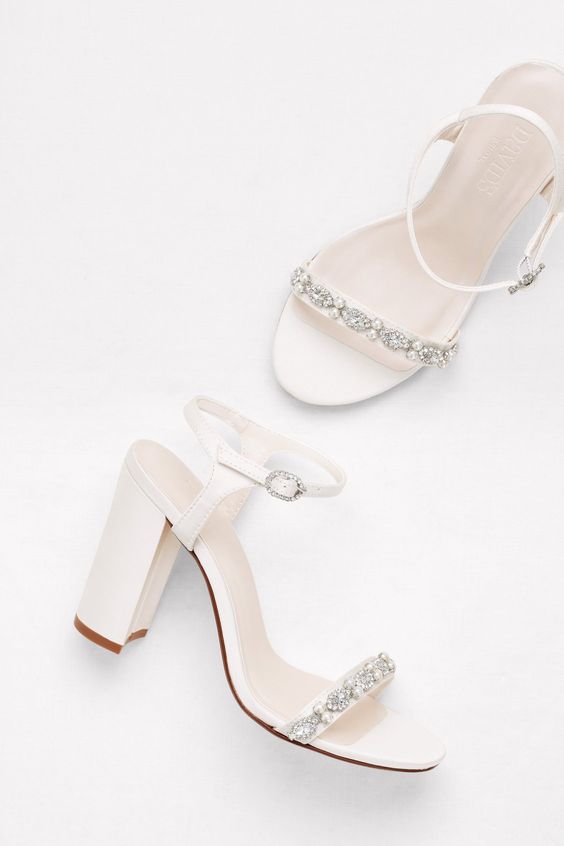 You want to keep your feet fresh and show everyone your perfect pedicure! The strap around the ankle gives you an extra safe feeling. Great choice for a garden or outdoor wedding (if that is the case try to choose a wide heel so it doesn't stick into the grass or ground).
Sandals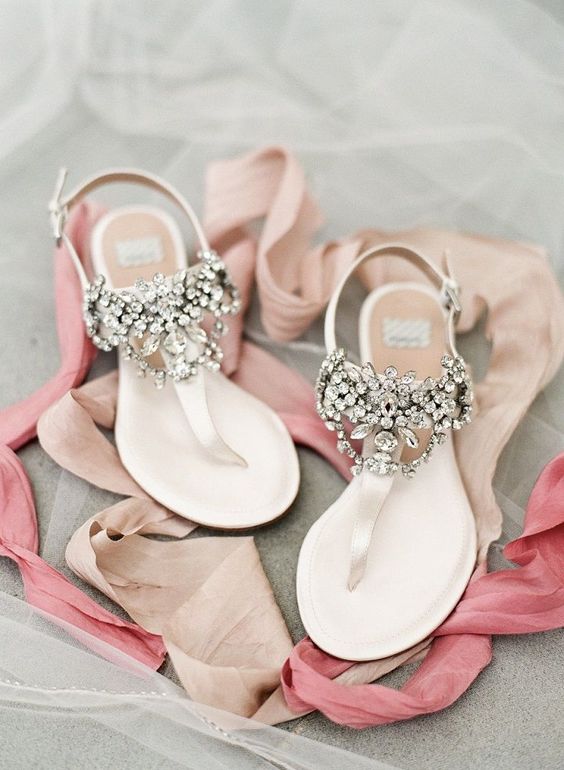 You are after a boho style, a summer wedding or a beach one but don't want to be barefoot. These cute little ones are also a great option for a garden wedding too, but again if you don't need the height (like a short person like me does).
Sneakers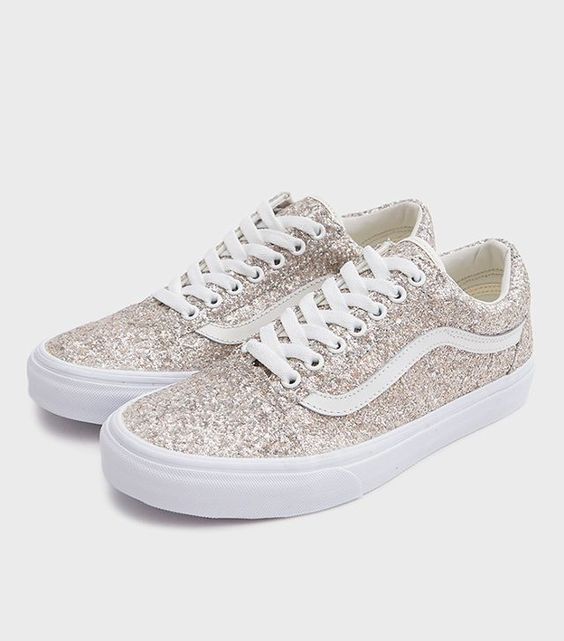 You are a casual bride who wants to be comfy and make a statement showing your personality! And you will be the comfiest person at the wedding for sure and everyone will be jealous of you at the end of the night because of your footwear choice. Good on you!
Barefoot jewellery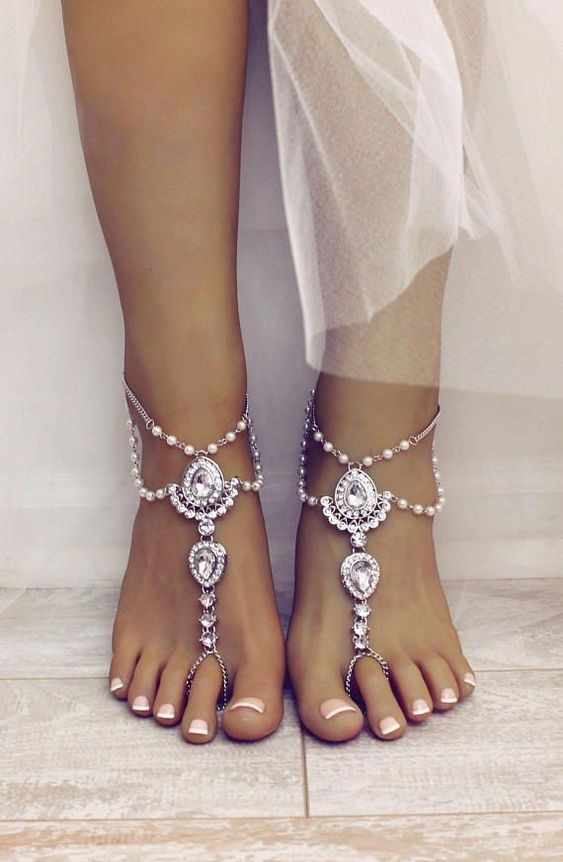 You are a boho bride with beautiful feet, ready to walk (or float) down the aisle, wind blowing through your lace dress, looking like a dream, everybody cries, your barefoot jewellery shines with the sun, just glorious!
Sophia Webster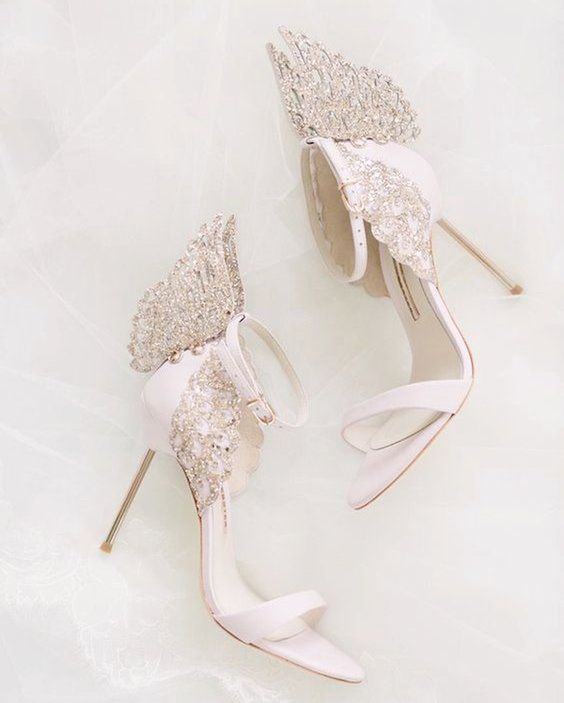 You are over the top! Just like Sophia Webster bridal shoes are, amazing, original and stunning. You are the master of heels and feel super confident wearing stilettos because you can rock a dancefloor with them like a pro.
Combat boots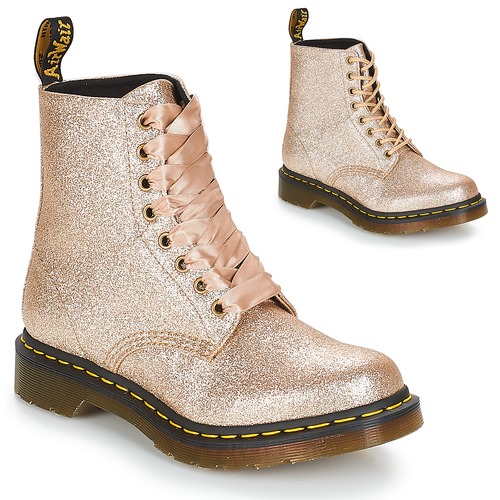 You are ready to kick some ass and not afraid to do it! You are an alternative bride and you and your combat boots have shared so many epic moments that you can't cut them loose on your big day. Plus with these bad guys, you would be the last one standing.
So, which bridal shoe are you? Share it with us!