When planning your wedding, it's quite hard to be on top of every single detail that might affect your wedding day, like predicting weather conditions, guest behaviour, kids behaviour and dance floor attitudes, just to mention a couple of situations that could be a pain. Long story short, here are some wedding hacks to help your big day run as smooth as the champagne down your throat.
Umbrellas for the shade or rain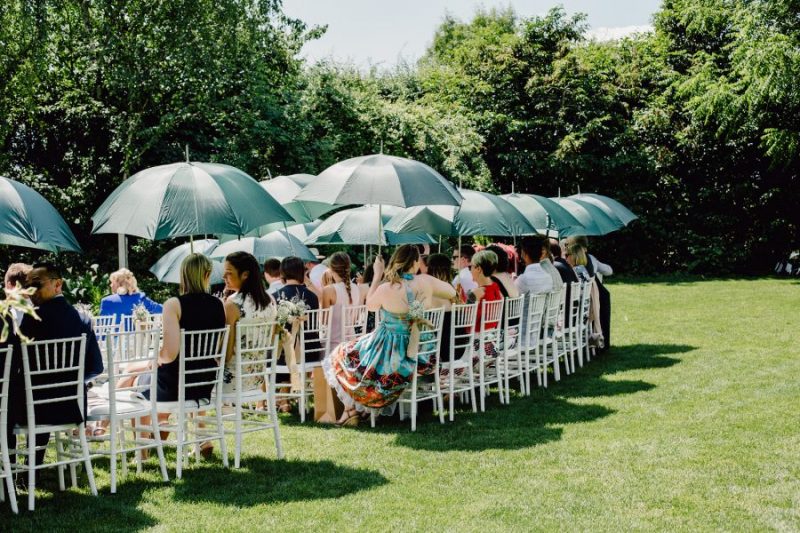 I know that by the time you choose your wedding date and book your venue, you already know all the climate situations that could play a role in your big day. If you are having an outdoor element without any cover for your guests a nice-looking umbrella could be a good prop for your guests to grab, for the sun, the rain or just to look cool.
Blankets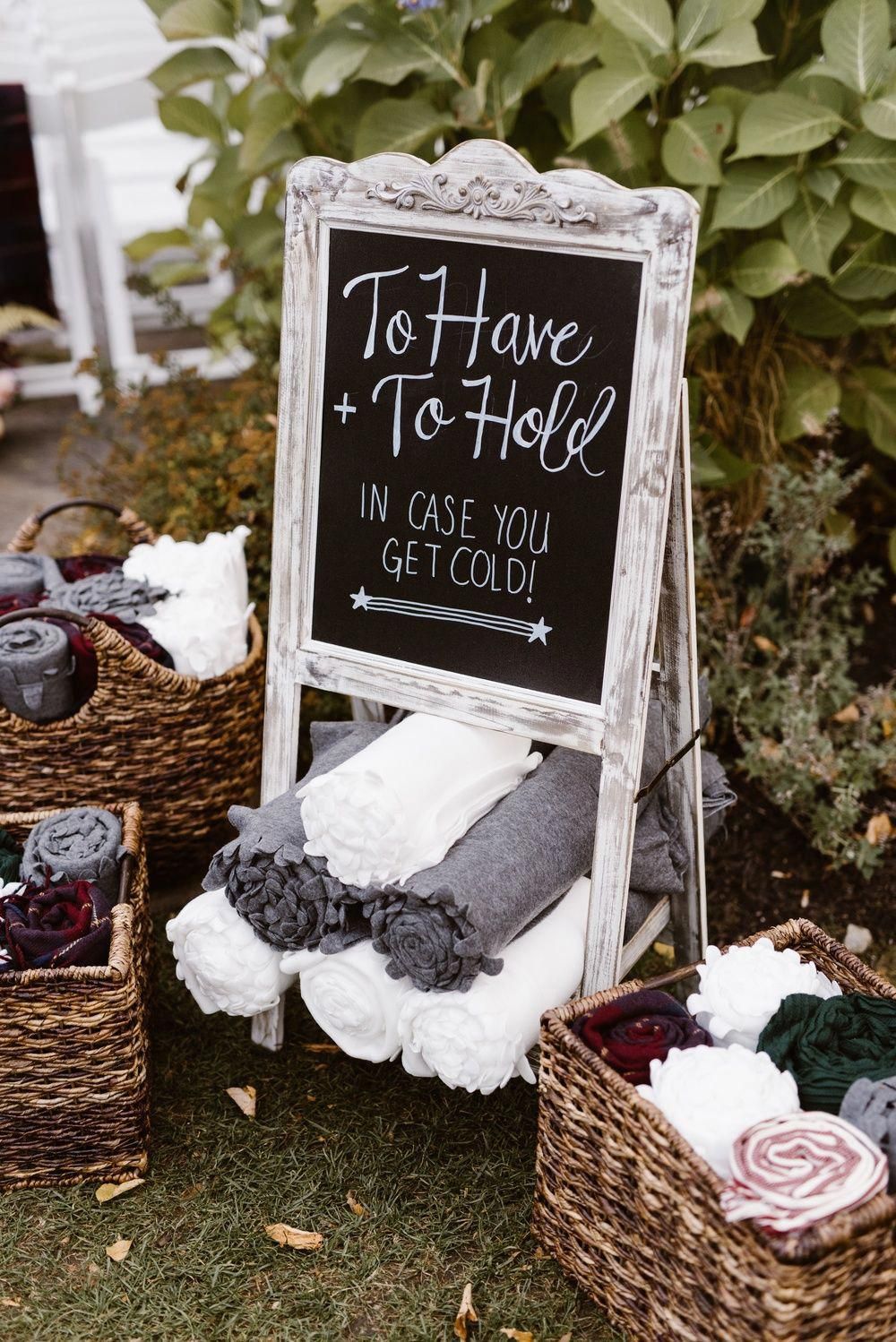 As a wedding guest, I have been in the situation of not enjoying a wedding because it's too cold and my gorgeous pashmina doesn't cover me enough from the cool random breeze that decided to manifest during the day. Be on top of that and have a couple of blankets for those guests who are not aware of the weather forecast.
Fresh drinks and fans for the hot weather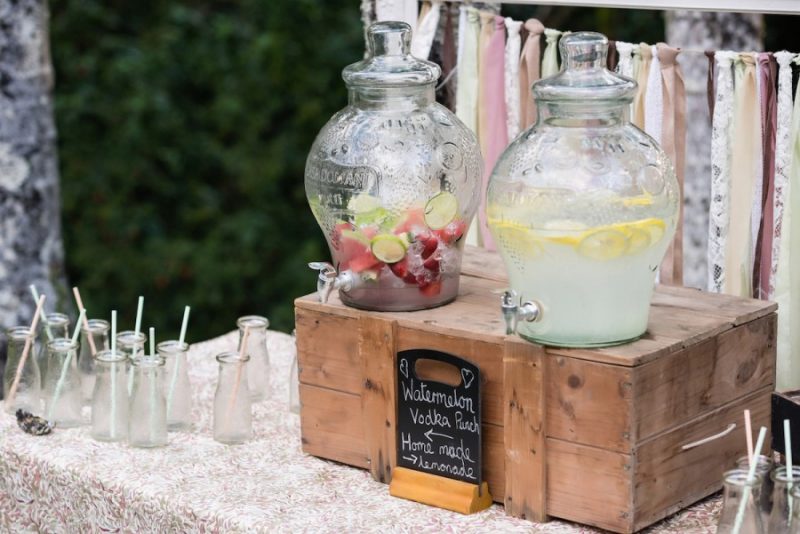 The weather could be your best friend or your worst enemy, but if you play your cards right, it won't matter cause you are ready for a hot day with fans, fresh drinks and good vibes. Believe me, your family and friends will appreciate this.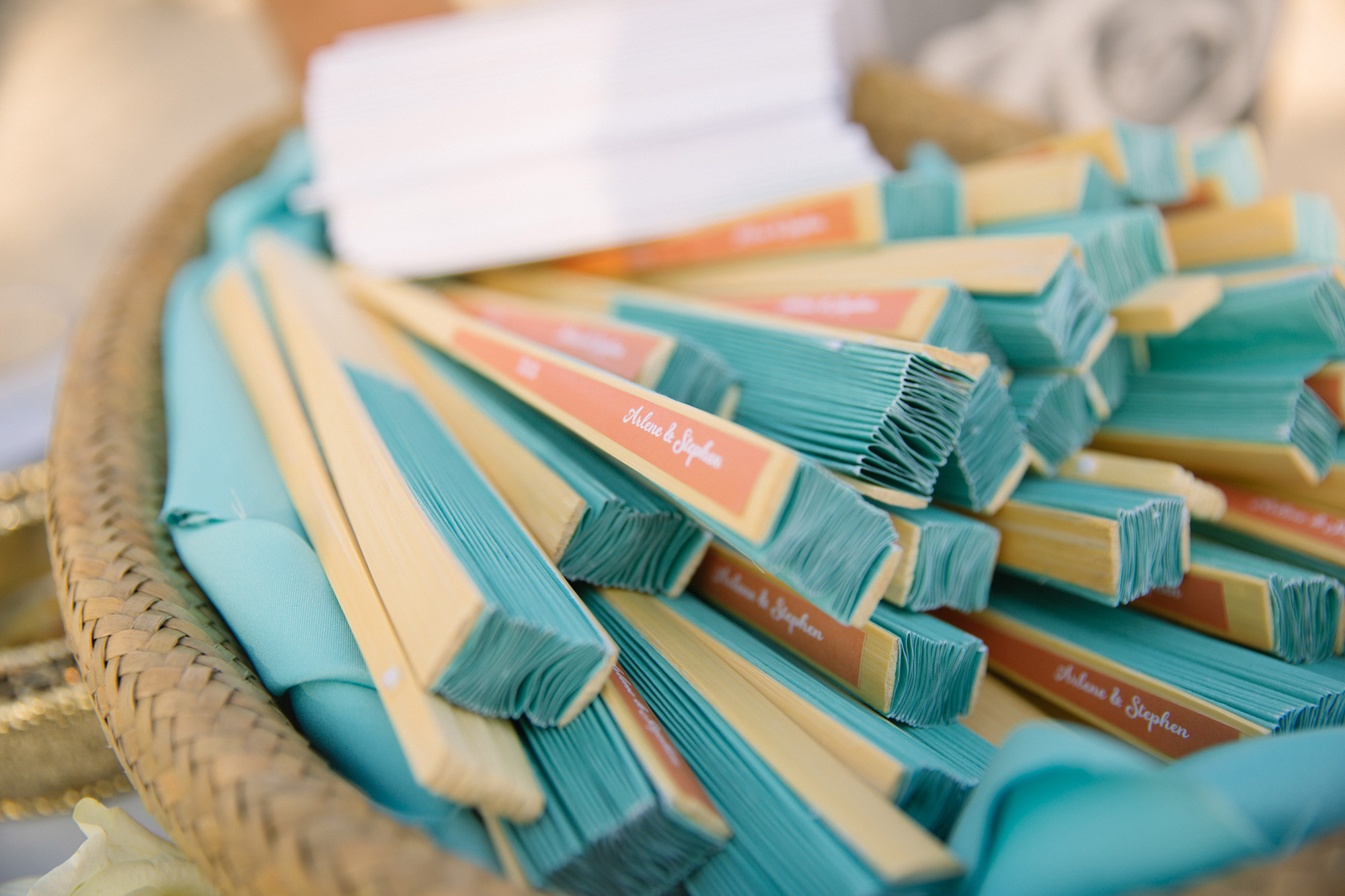 Make sure your guests are present!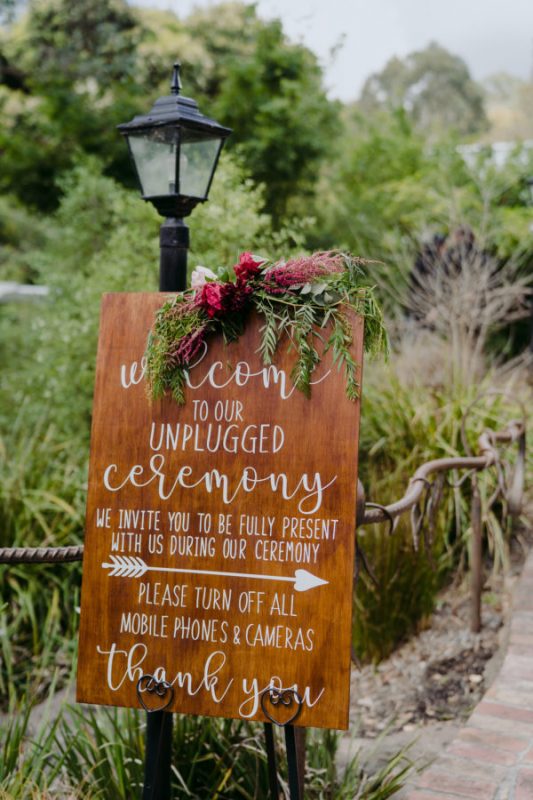 Unplugged ceremonies are a thing! Apparently we are learning from the fact that people can't stay away from their phones, either to rudely scroll through their Instagram feed during your ceremony or believe that they could do a better job than your photographer (and why not function as a constant obstruction for the people that you're paying a significant amount of money to document your wedding).
A nice little sign like this could help you to  nwr3avoid people on their phones, guests acting as professional photographers and of course, a phone ringing in the middle of your ceremony.
Crying remedy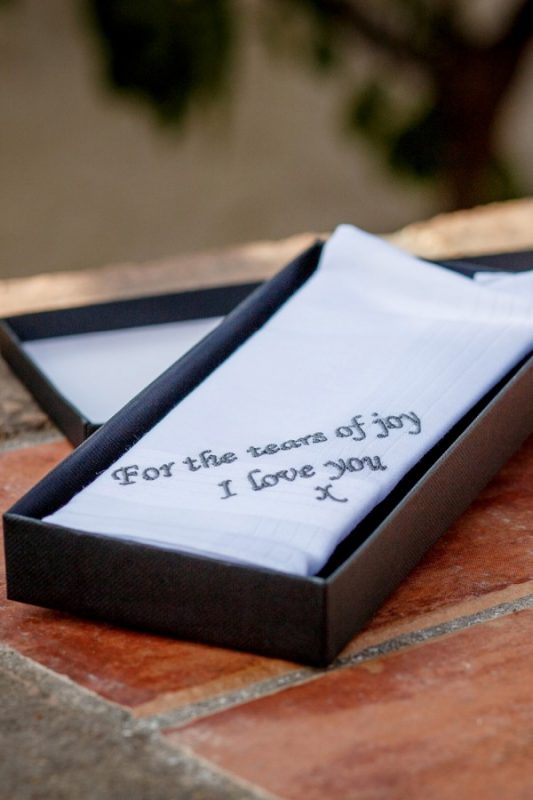 I'm an ugly crier, guilty as charged, and I always go to weddings thinking "I'm not going to cry this time" but guess what? I always do! So a little handkerchief could be very well received by guests like me, who might drop a couple of tears or rock a running nose (I don't think anyone could rock a running nose!). Also, this could be a cute little wedding favour, killing two birds with one stone.
Entertainment (for kids, adults or kidults)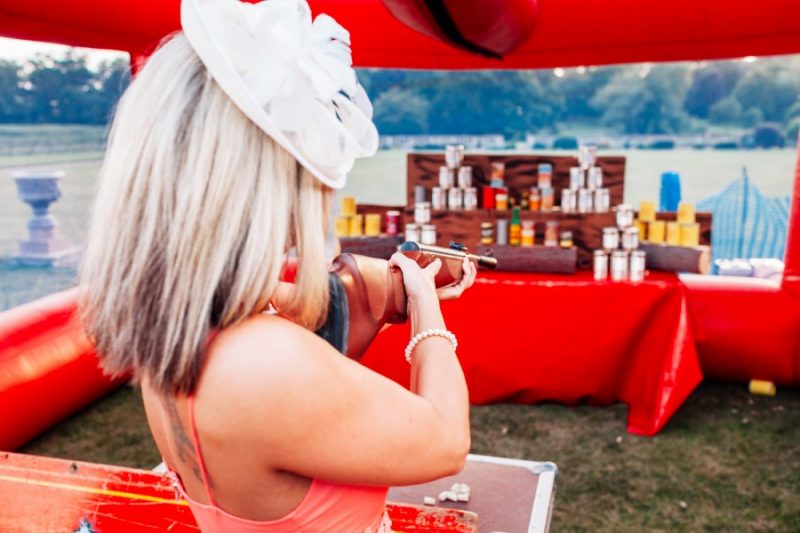 Sometimes, there is a time-space between the ceremony and reception or between arriving at the reception and dinner being served, so cool entertainment for anyone who needs to be entertained could be a great option. Think outside the box and get something awesome!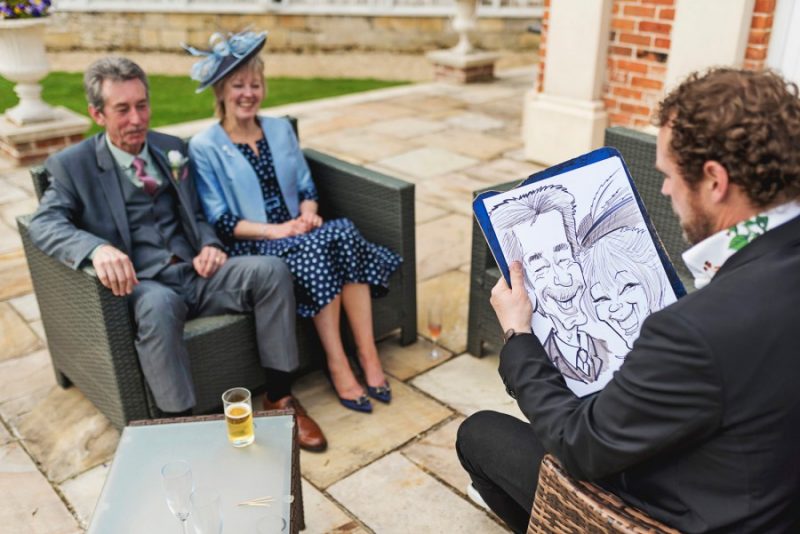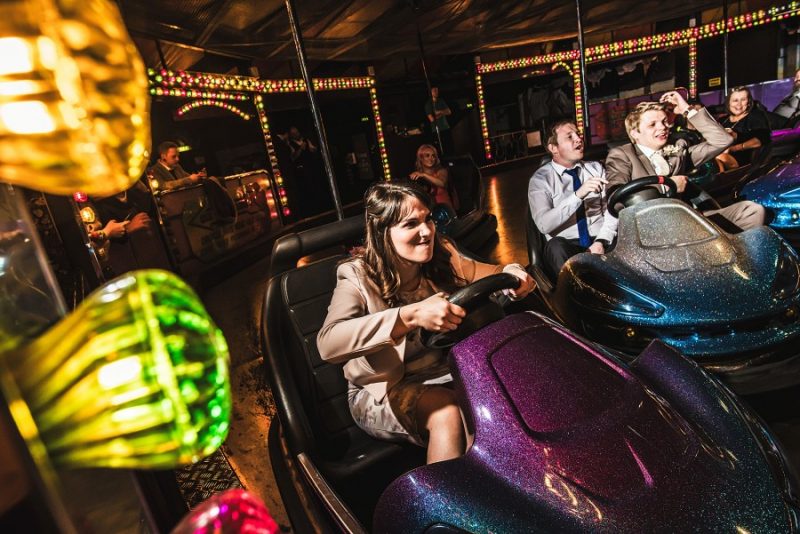 Firepit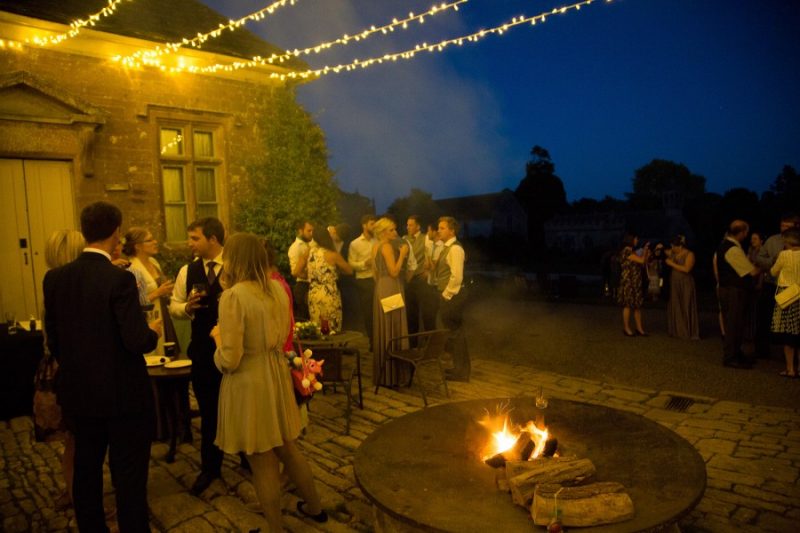 Is your whole wedding outdoors? Is your wedding day outside the fire ban season? Is it going to be cold? Do you like watching things burn? Get a fire pit! Also, guess what? People have loved gathering around the fire since ancient times, so this could function as a meeting place where people mingle and tell stories and all your guests can become friends.
Reusable cups and straws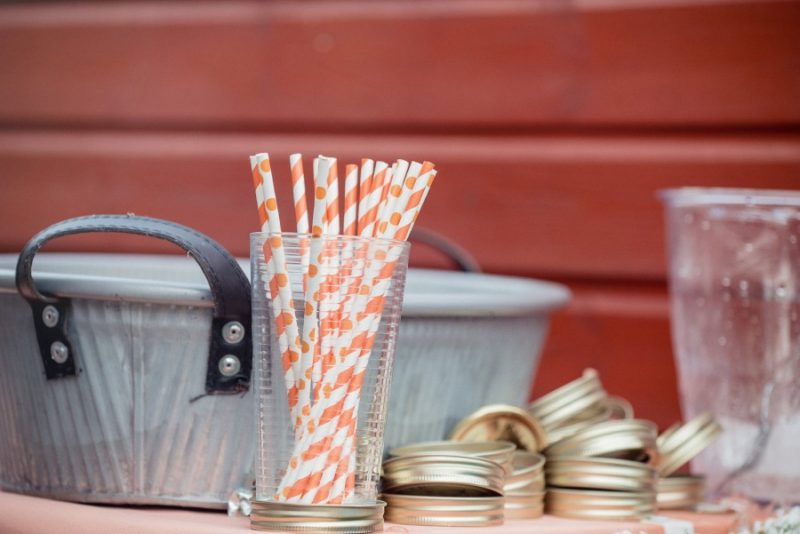 Do I need to explain this one? I just want to say one sentence: Climate change.
Sustainable confetti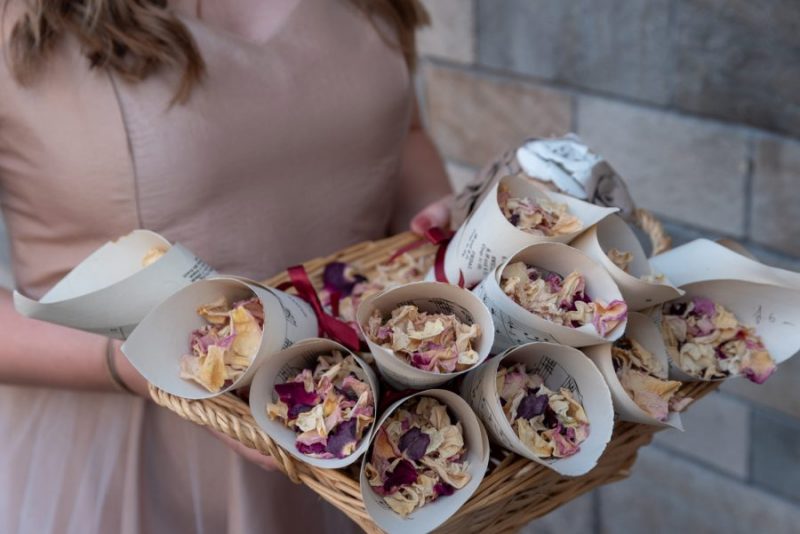 Because normal confetti is boring! Sustainable, natural, gorgeous looking, cruelty-free confetti is your way to go. Also, climate change?
Guest book station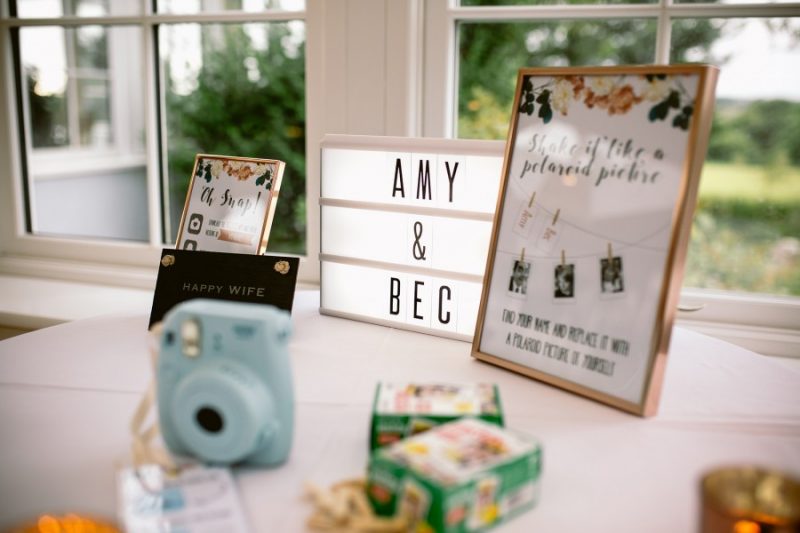 Get your memories right! There are many options for creative wedding guest books, and what about having more than one?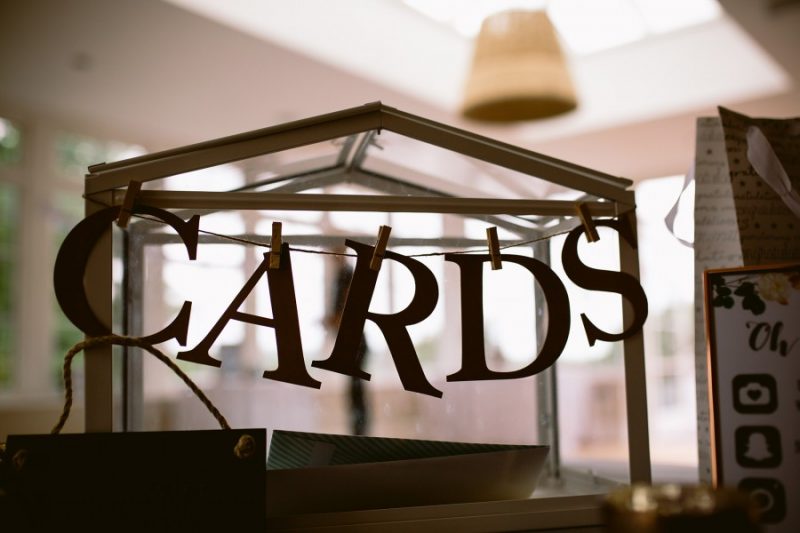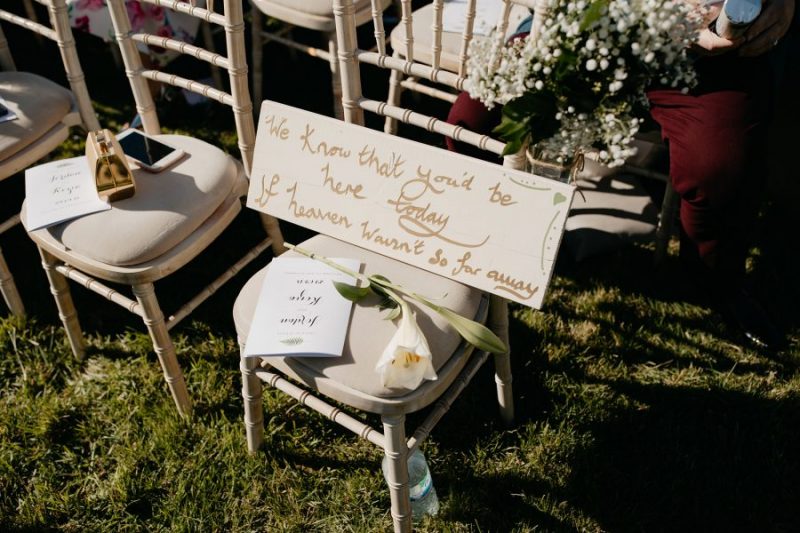 Paying respect to lost family members and friends is something that a lot of couples think of but don't always do at their wedding. There's more than one way to remember your loved ones, it all comes down to space, budget and style.
Dancing shoes and remedies station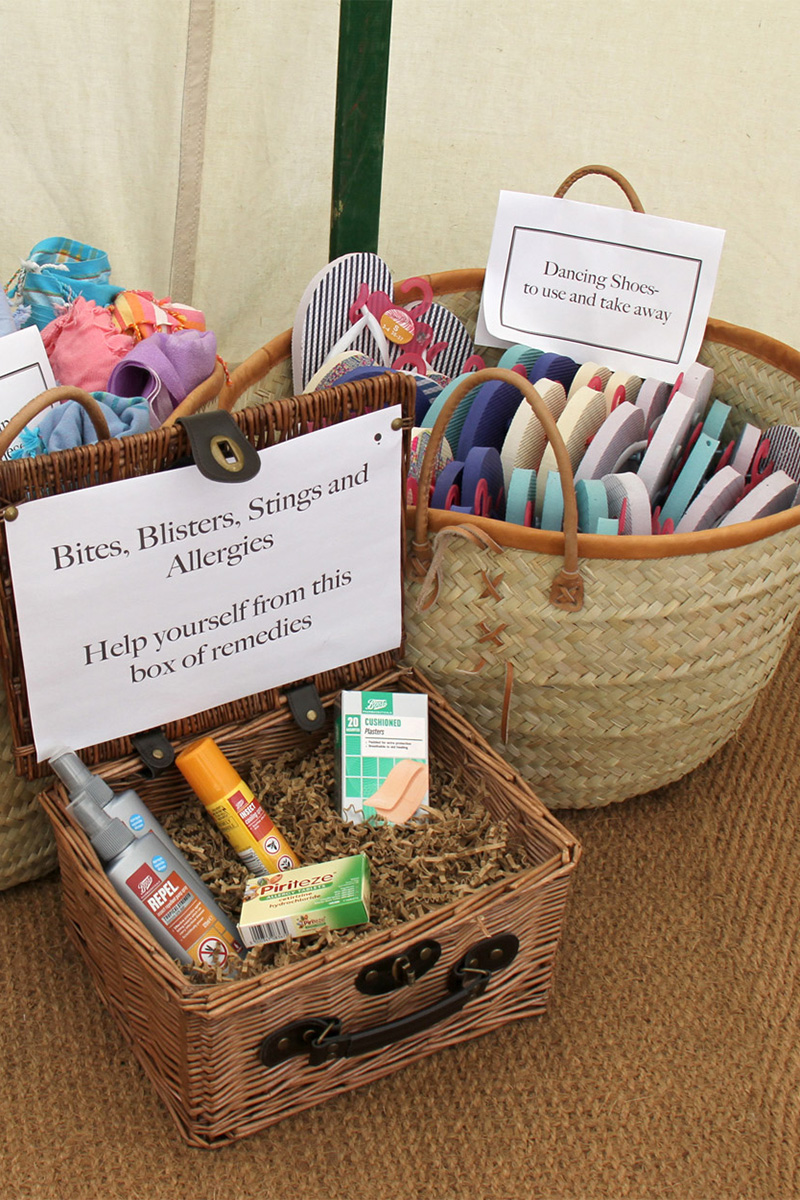 Because everyone should rock the dancefloor no matter their shoe choice, a basket with flip flops could be a nice detail for those guests who might resist the dance battles due to hurting feet. Also, a couple of remedies for the previous not-so-comfy shoes and other inconveniences could be a game-changer.
Kids activities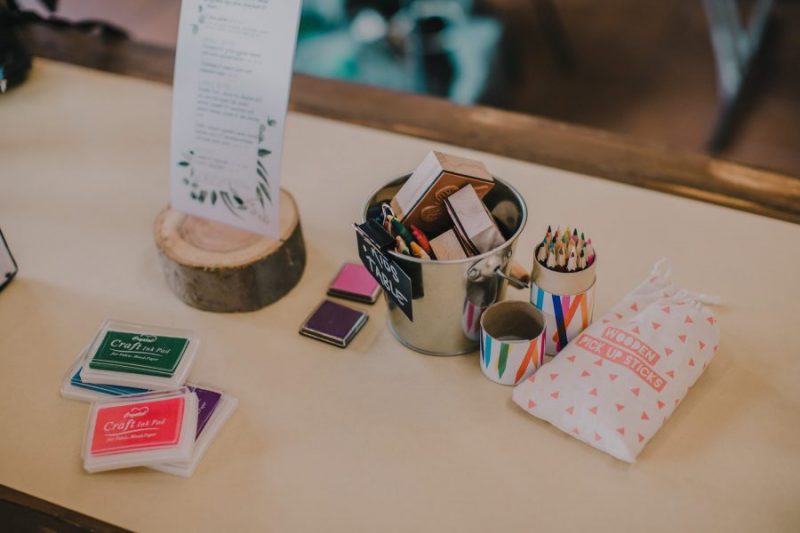 Keep the younger guests busy with some kid activities, give their parents a rest so they can take a couple of shots with you and flash some moves on the dancefloor, they will appreciate it.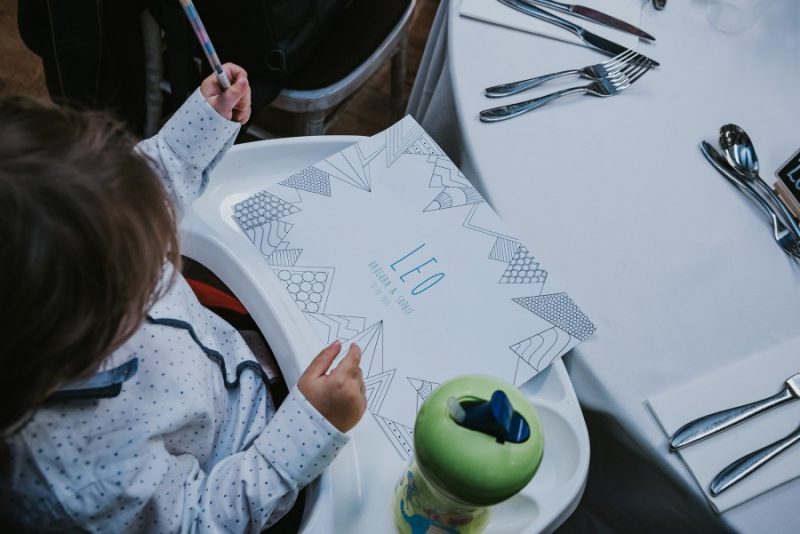 Dog treats
Who doesn't love dogs! Maybe your wedding is not dog-friendly but your heart is and what better way to be a good samaritan than including the pooches in your wedding by sending them some treats home? Or having a cute little biscuit bar at your dog-friendly wedding?