Teenage sweethearts Sophie and Vaughan had a difficult year in the lead up to their wedding.
"Sadly the year before we got engaged my dad suddenly passed away," says Sophie, 22.
For the Norfolk couple, this tragedy highlighted the true importance of their English vintage wedding. "It was important that our wedding was about bringing our friends and families together and celebrating our next chapter. Ourselves and our loved ones had had a difficult year the year before, so we wanted a day everyone could look forward to and enjoy with us."
On October 17, 2015 Sophie and Vaughan, now 24, wed among 100 family and friends at their wedding held at Hanse House in King's Lynn, Norfolk.
"Family is such a big part of our lives," Sophie says. "Everyone made sure my dad was honoured throughout the day and mentioned in every speech."
Sophie advises future newlyweds to hire a wedding videographer to capture the day on film. "It all goes by in a bit of a hazy/magical blur. I would say get a wedding video done as then you can relive your wedding as many times as you like."
Photos courtesy of Andrew Mark Wade Photography.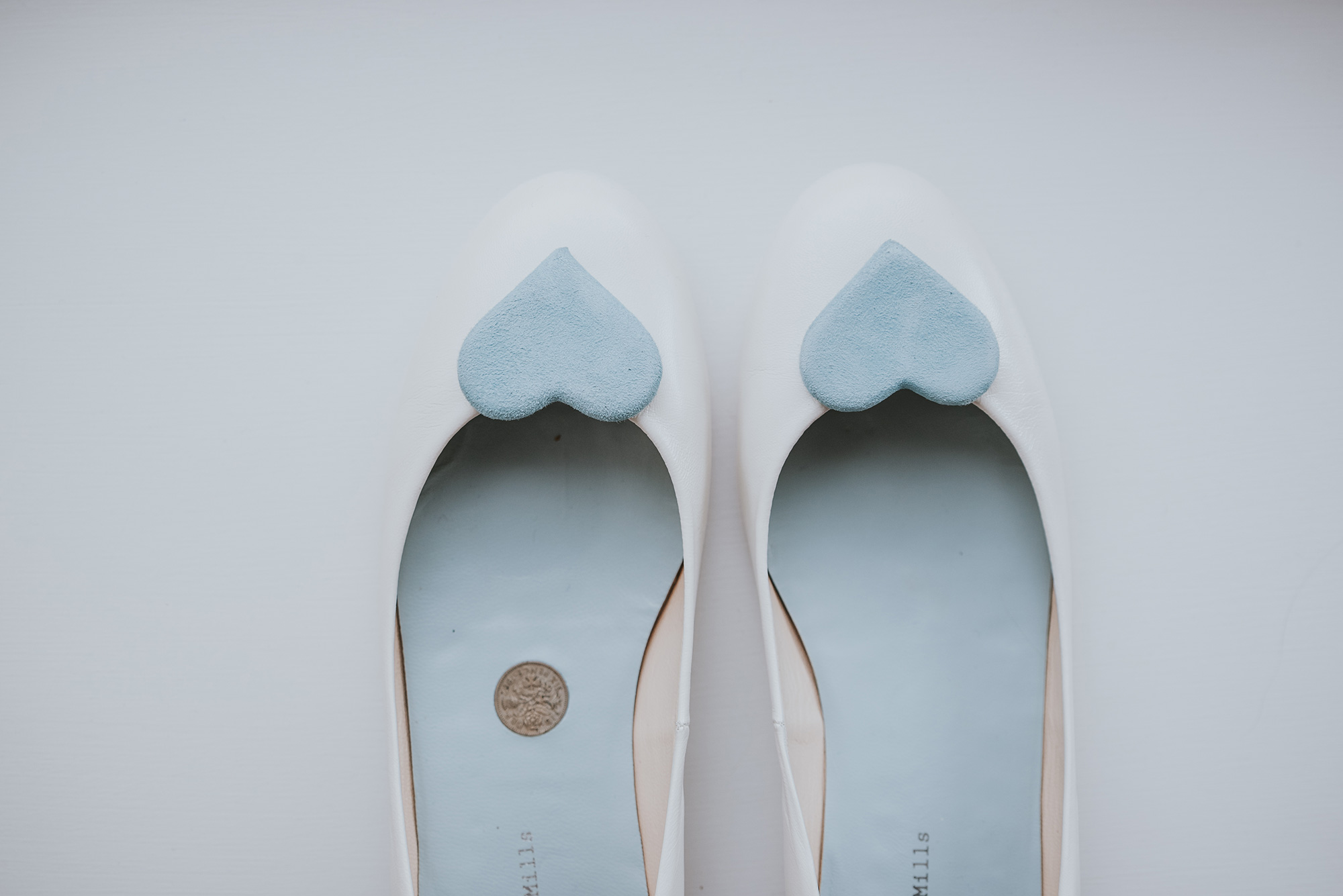 Sophie's adorable wedding shoes were purchased from Charlotte Mills.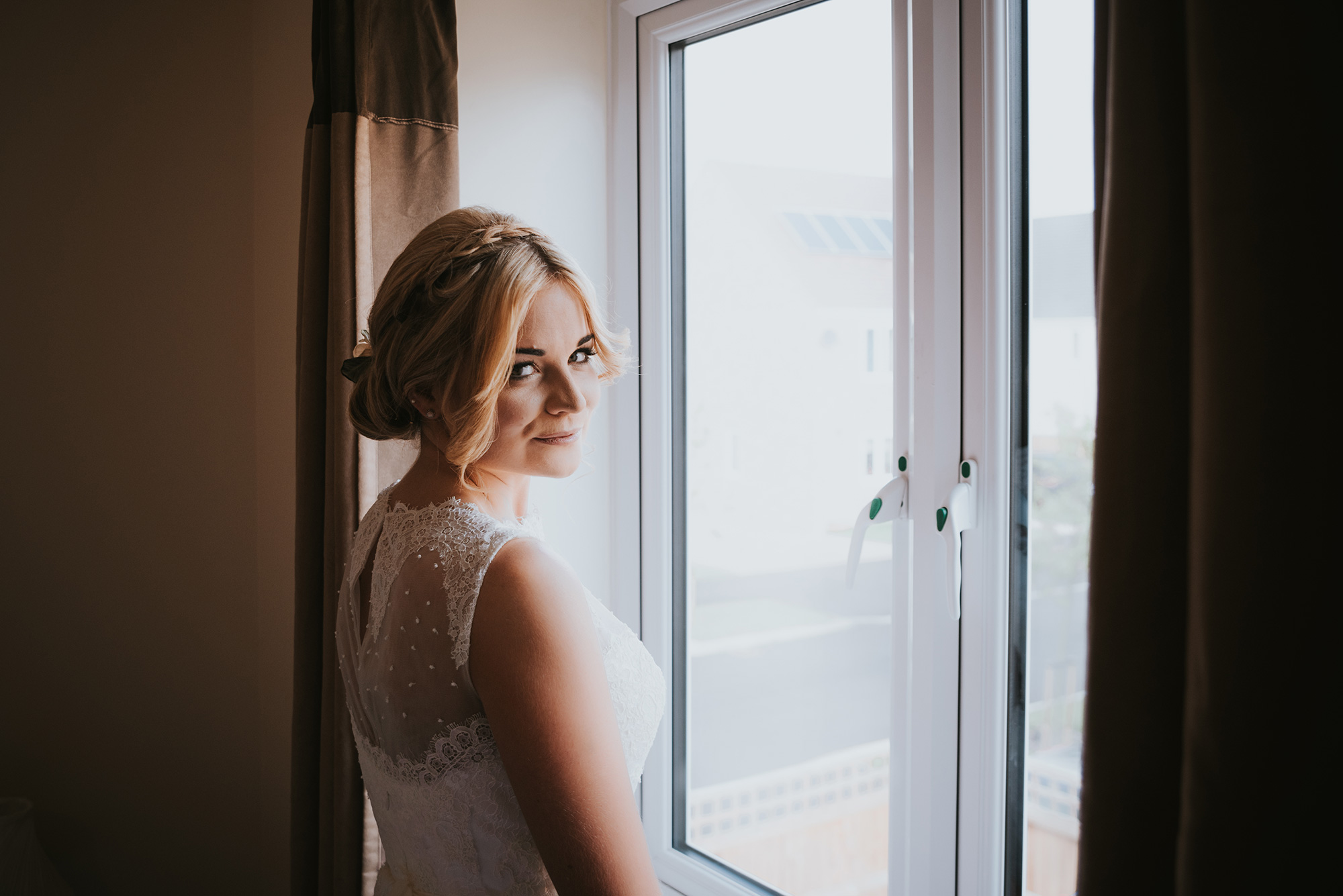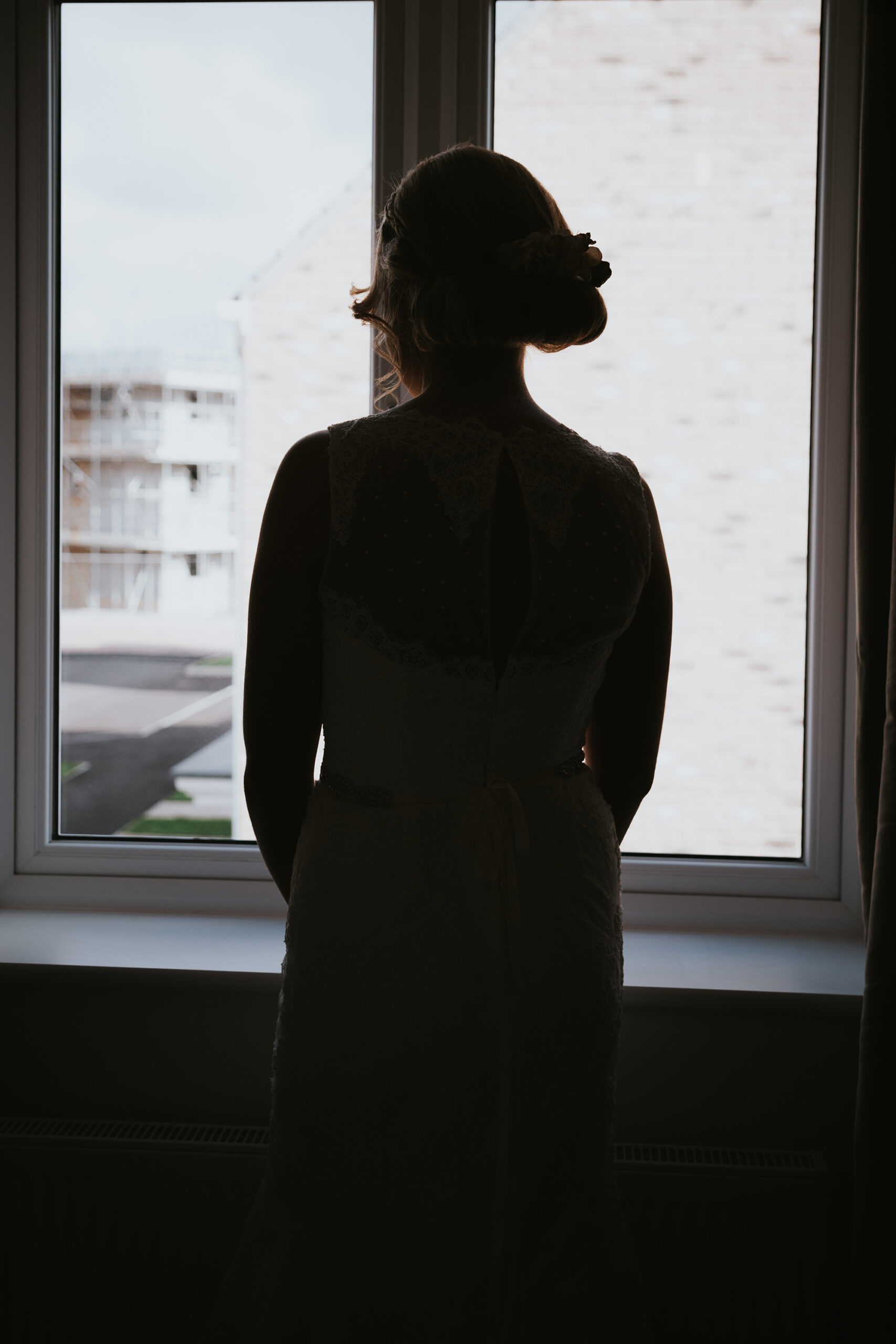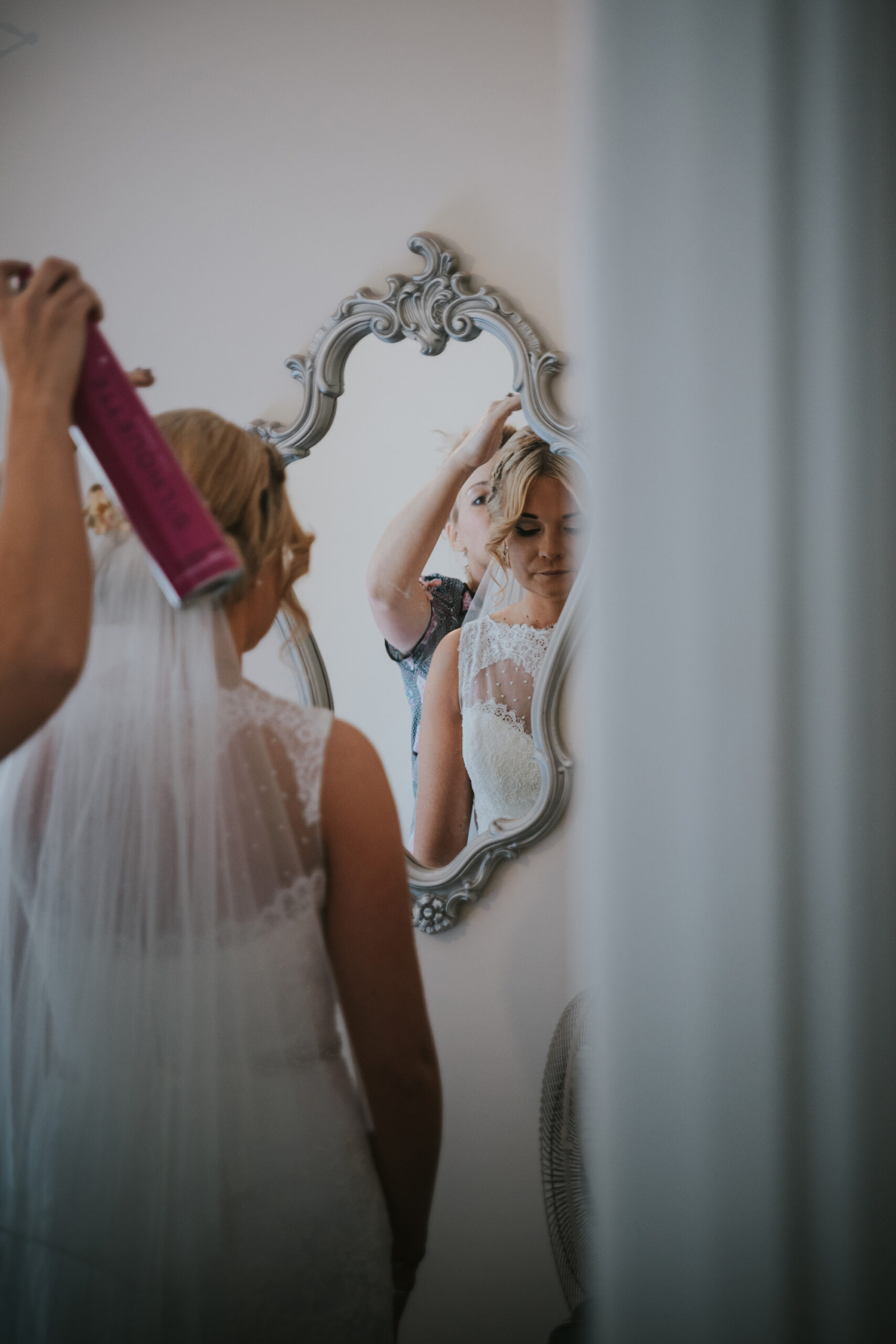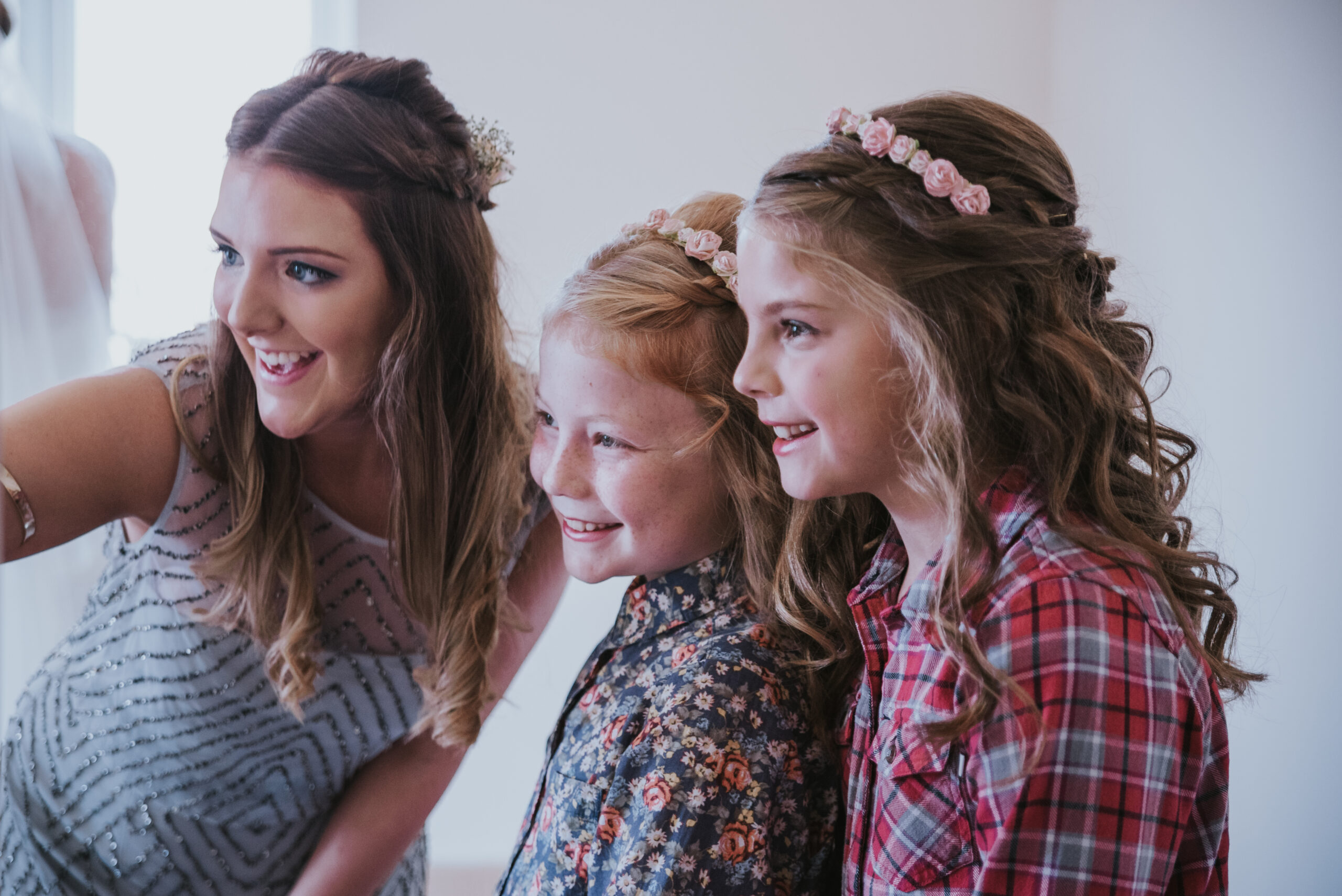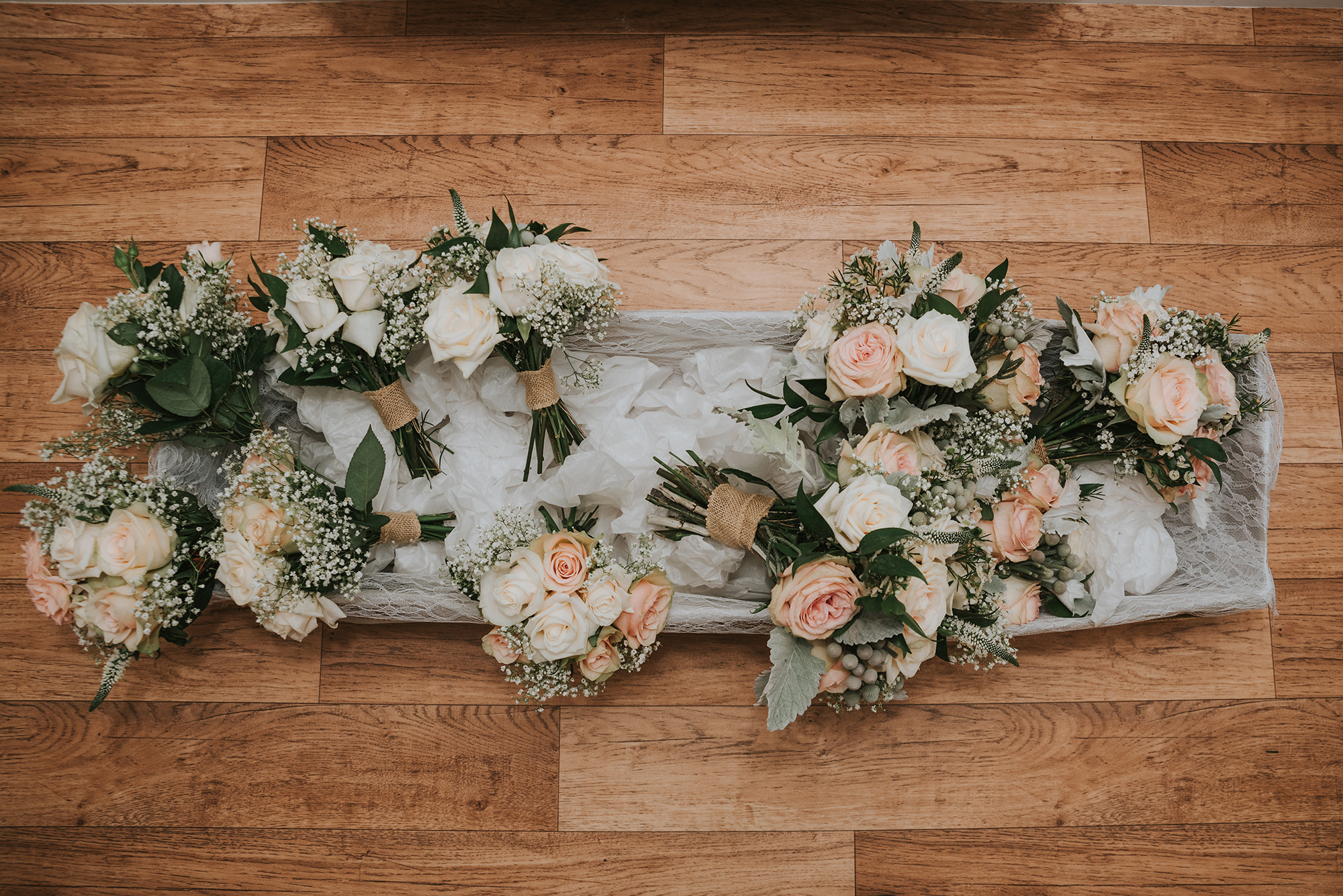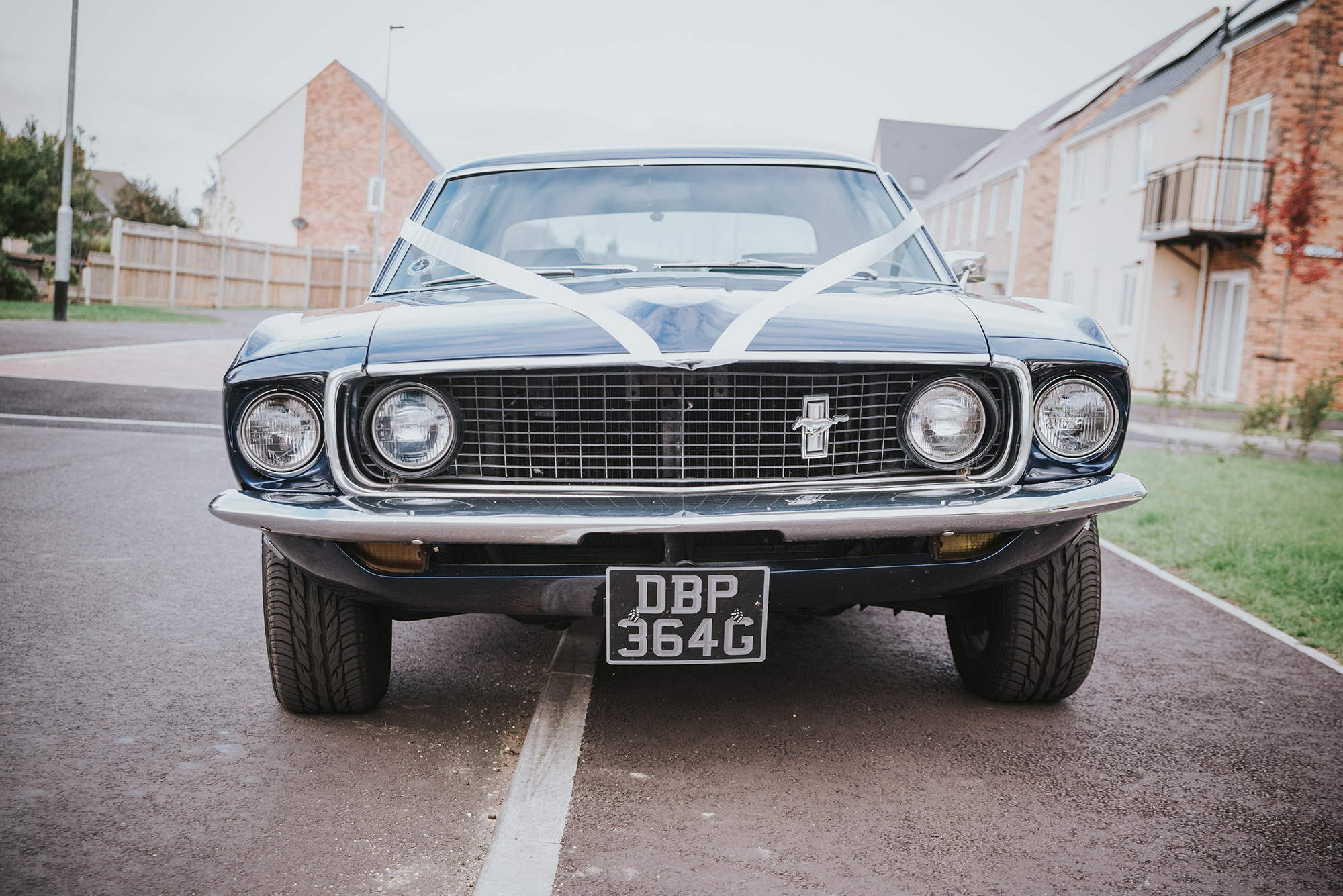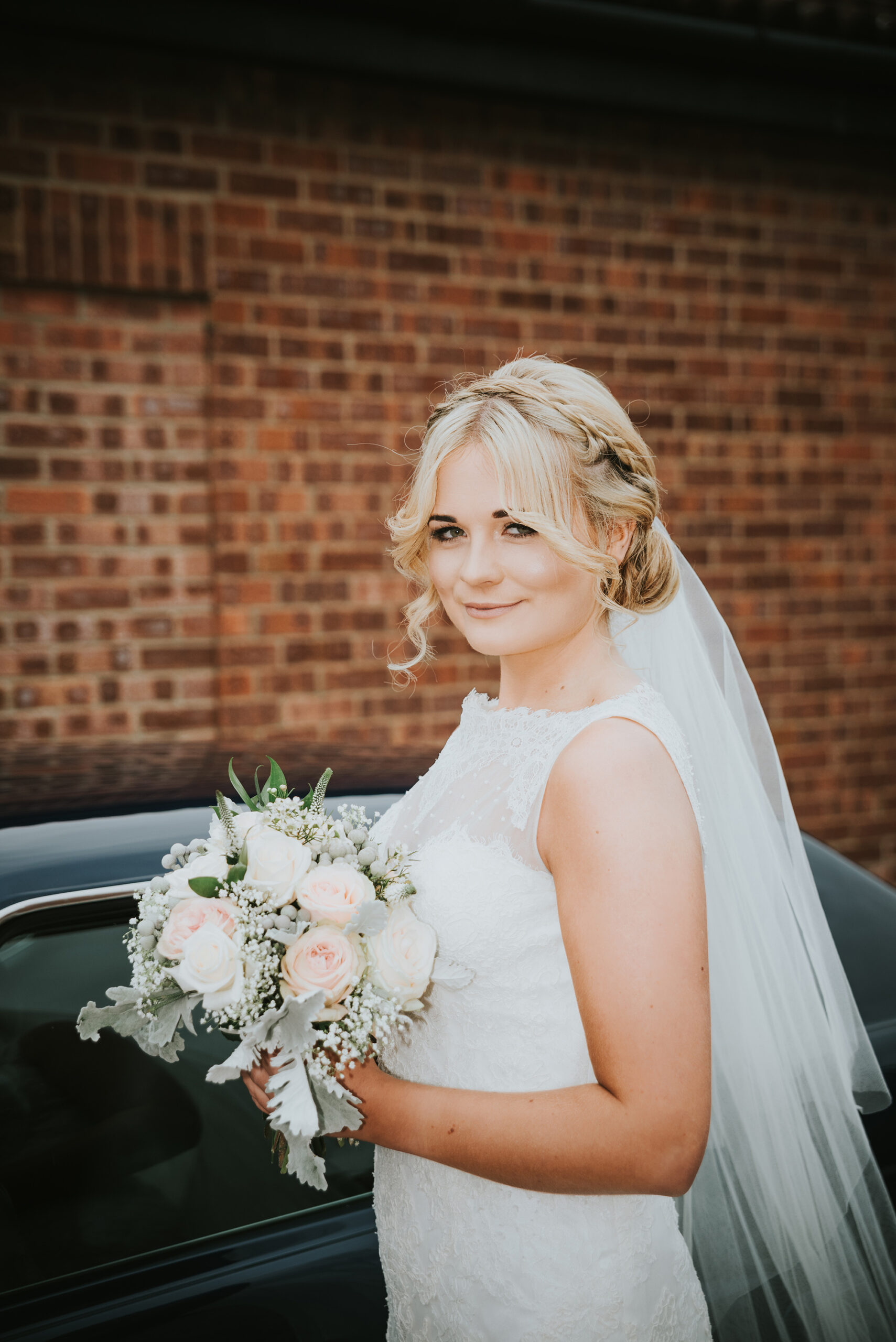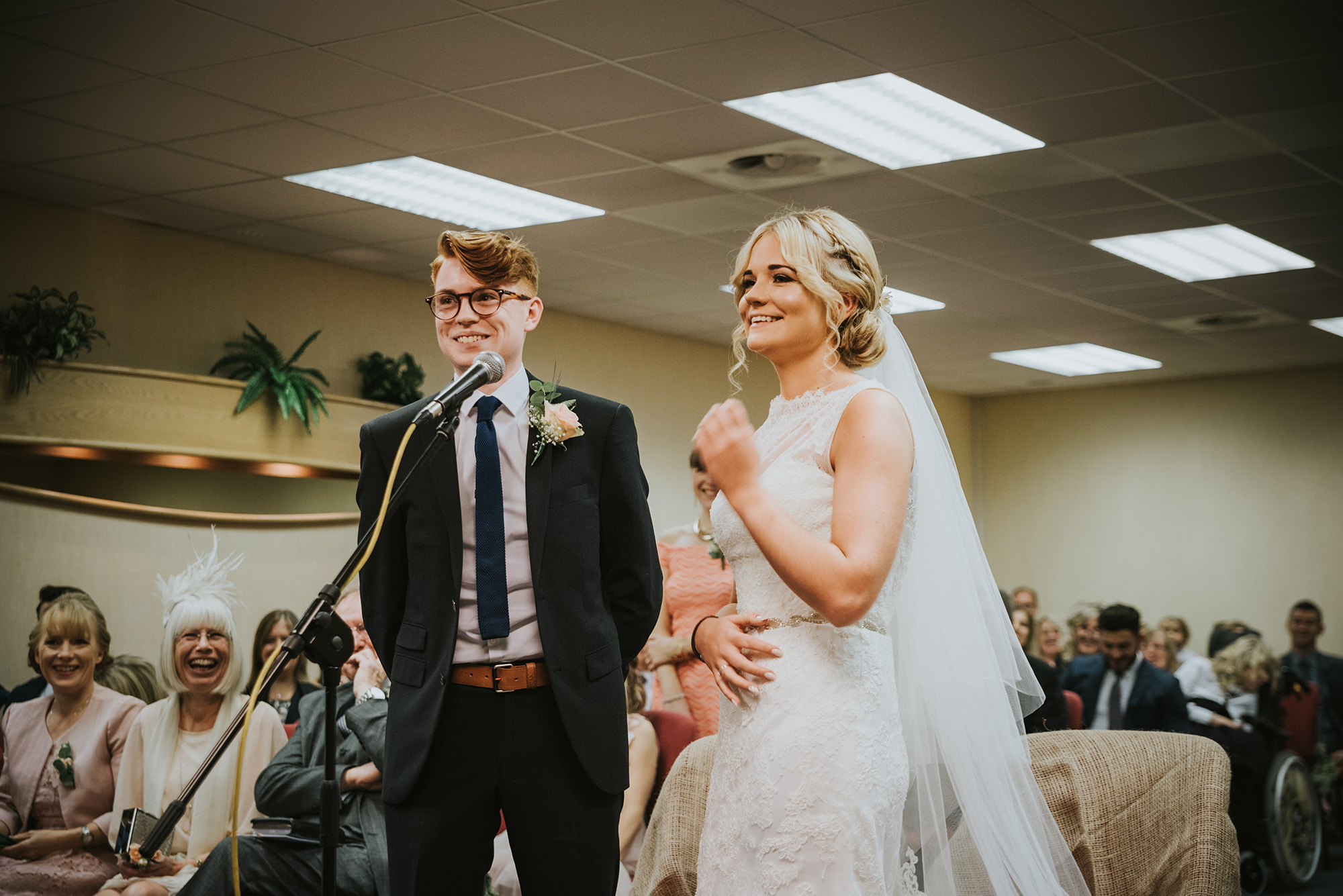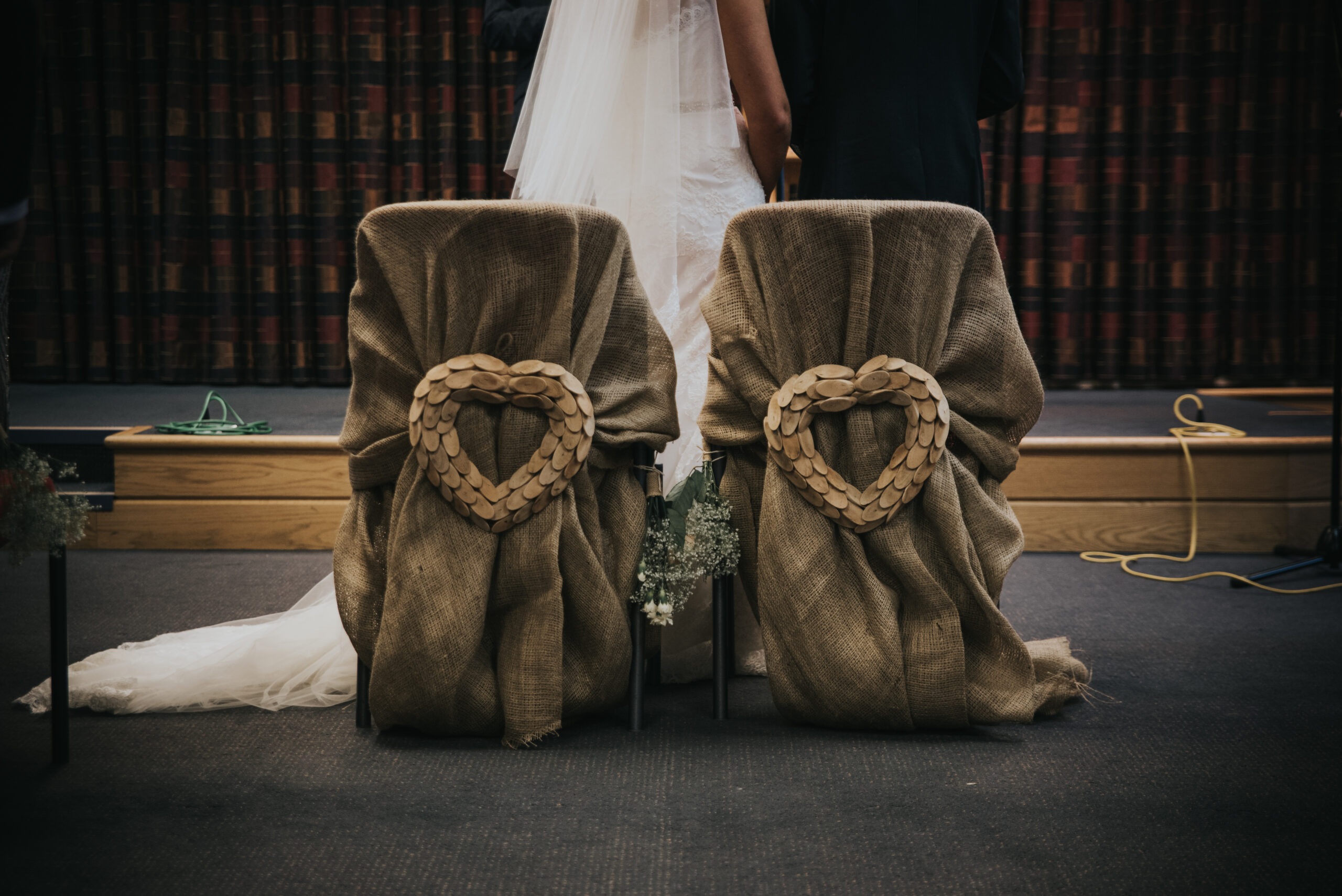 Sophie's brother in law officiated the ceremony.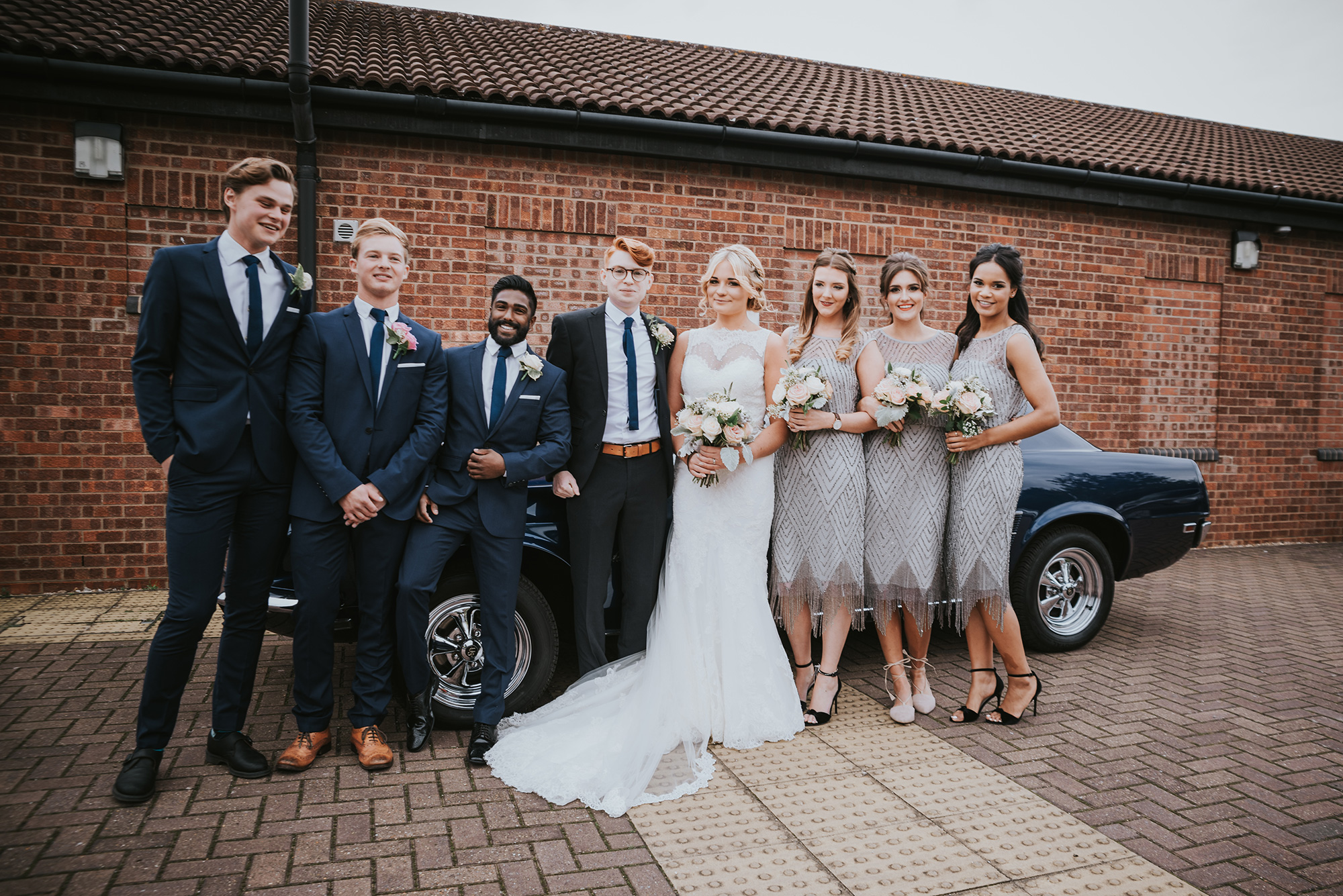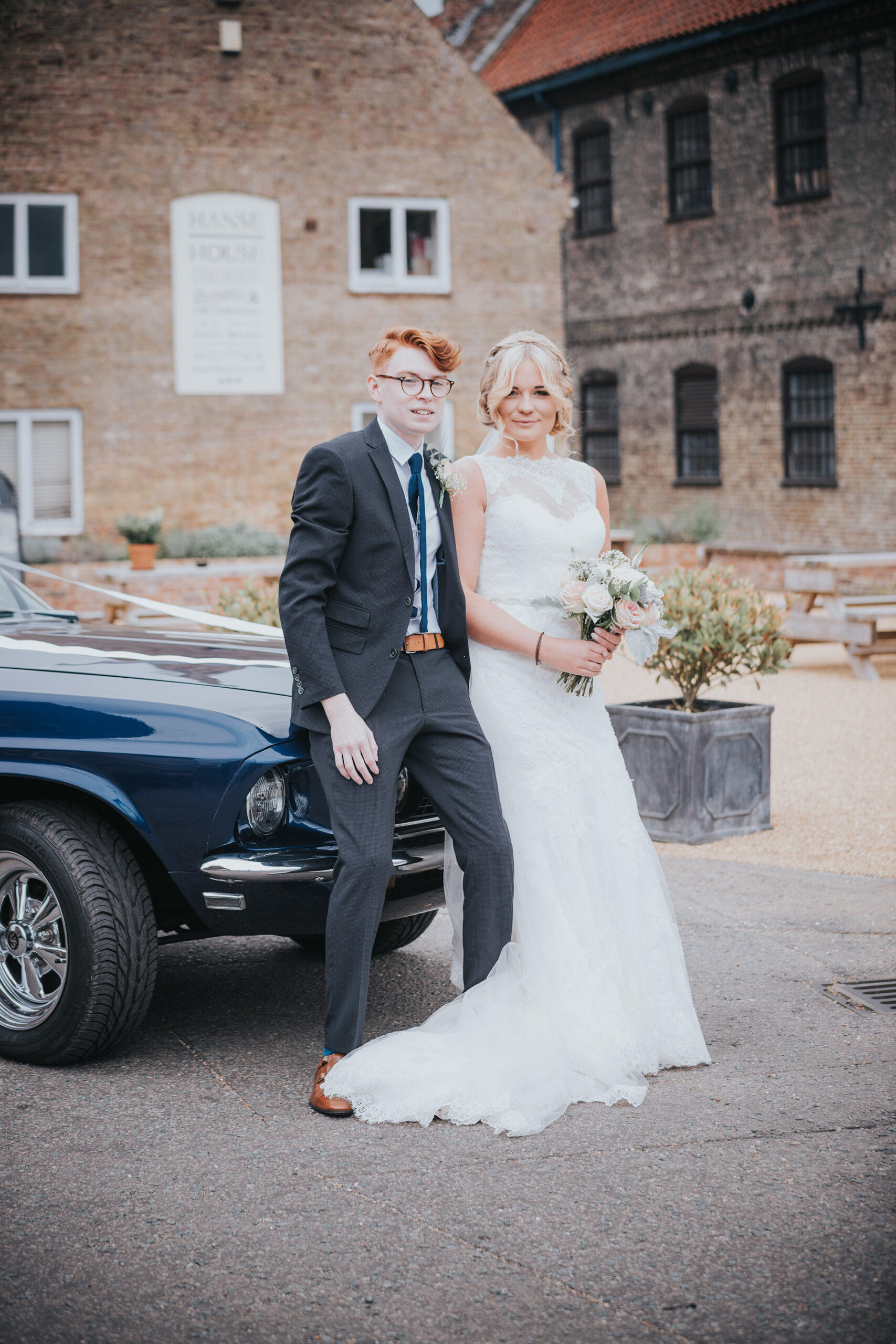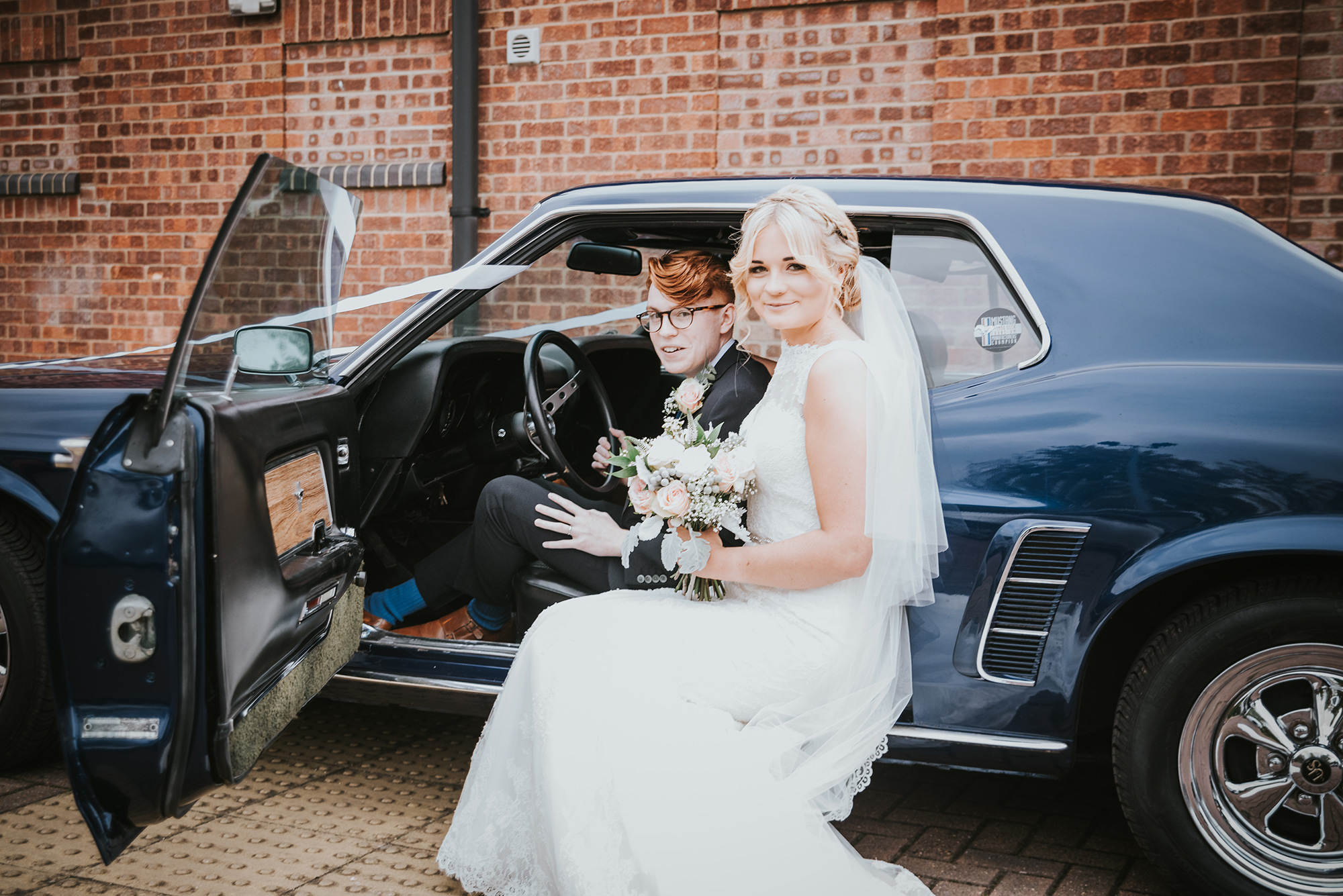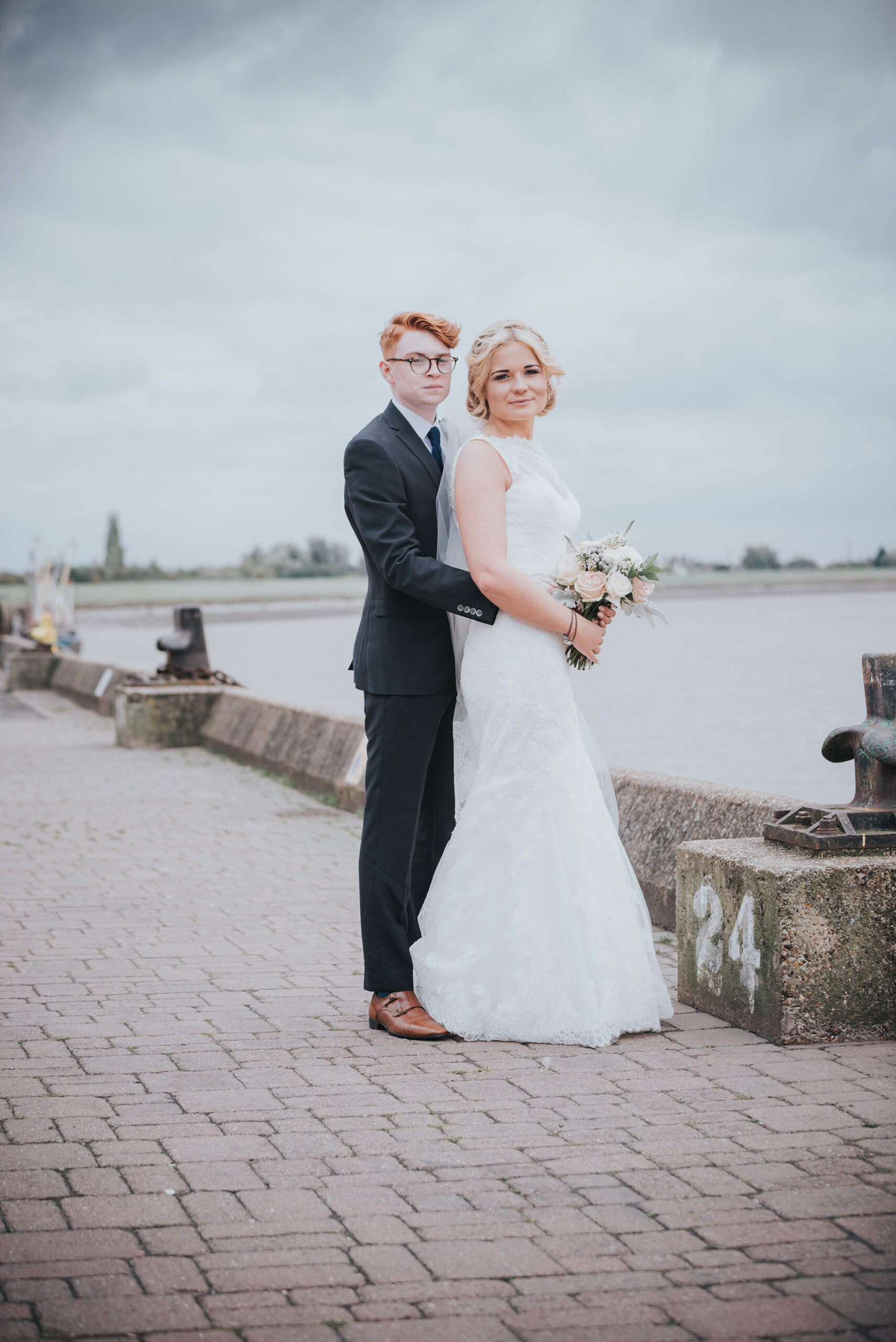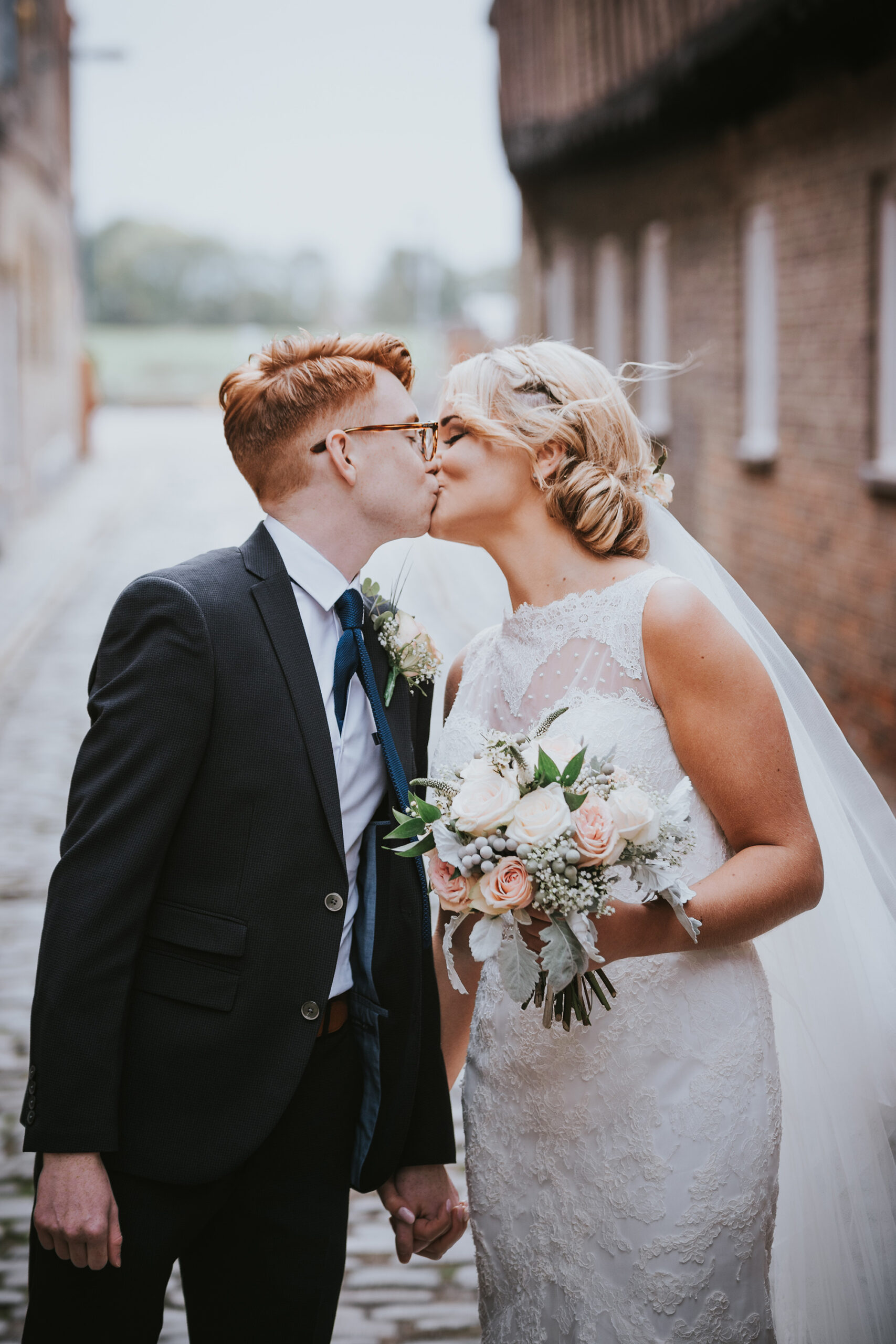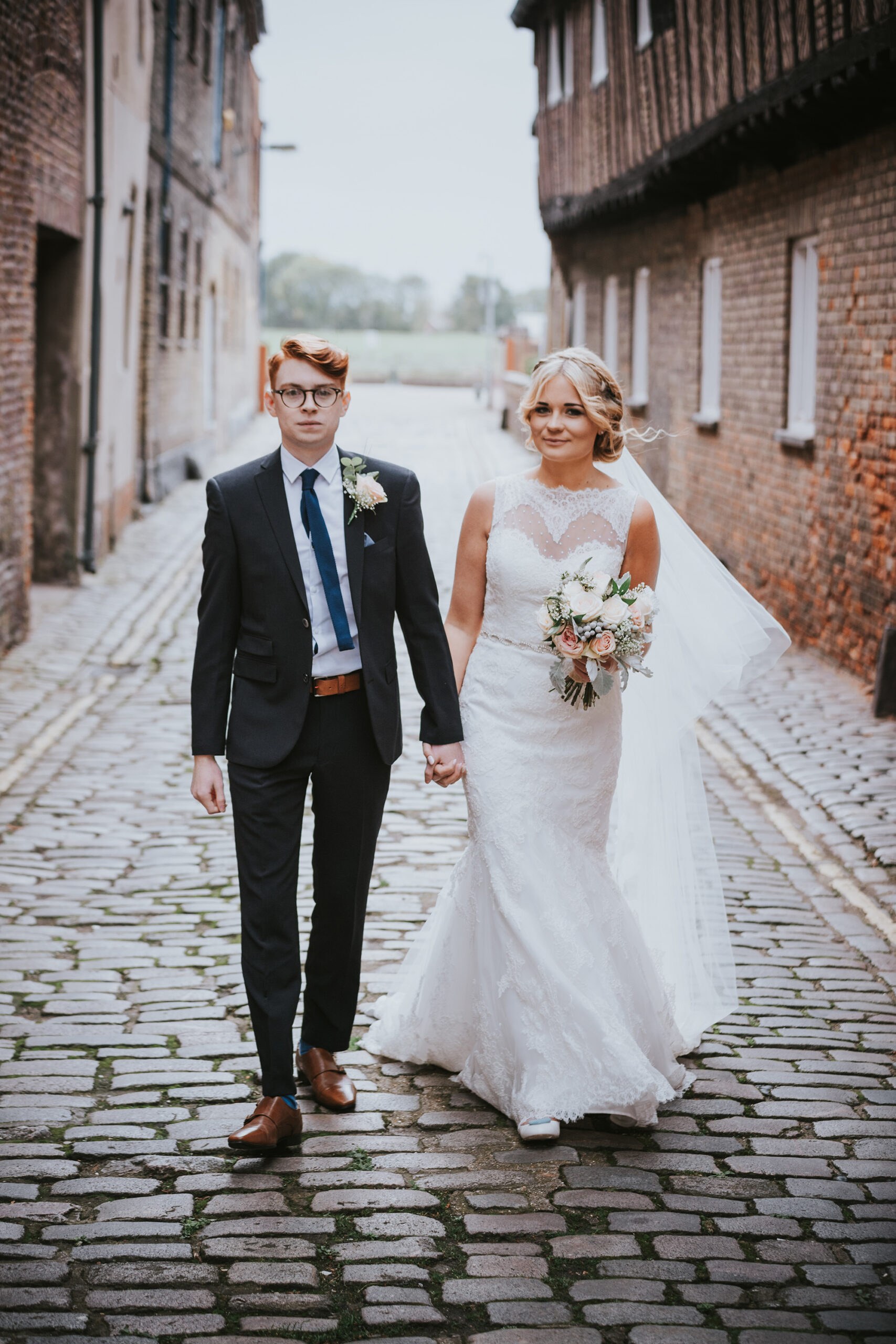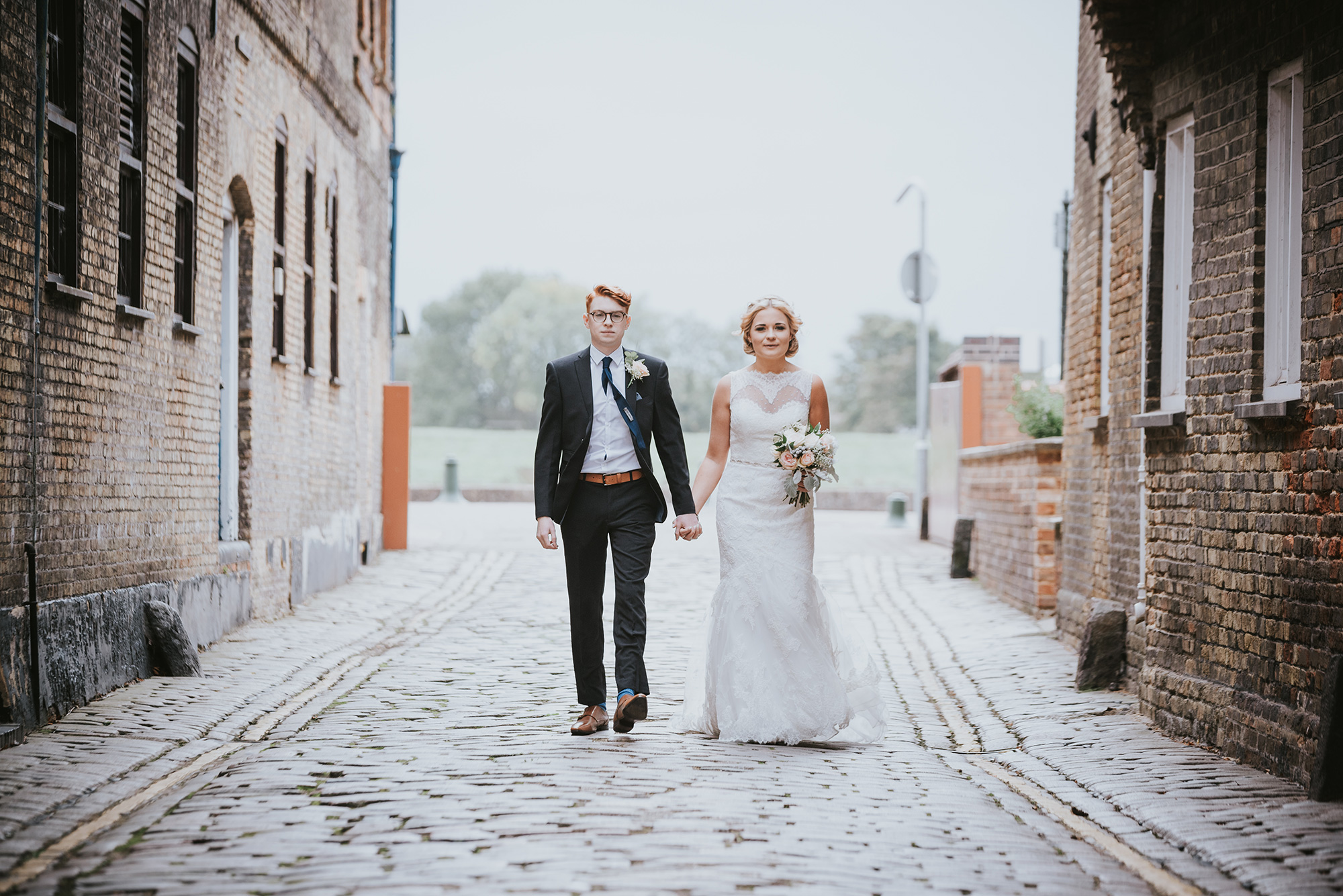 Photographer Andrew Mark Wade describes Sophie and Vaughan's day as a "Family wedding with real heart and lots of emotion".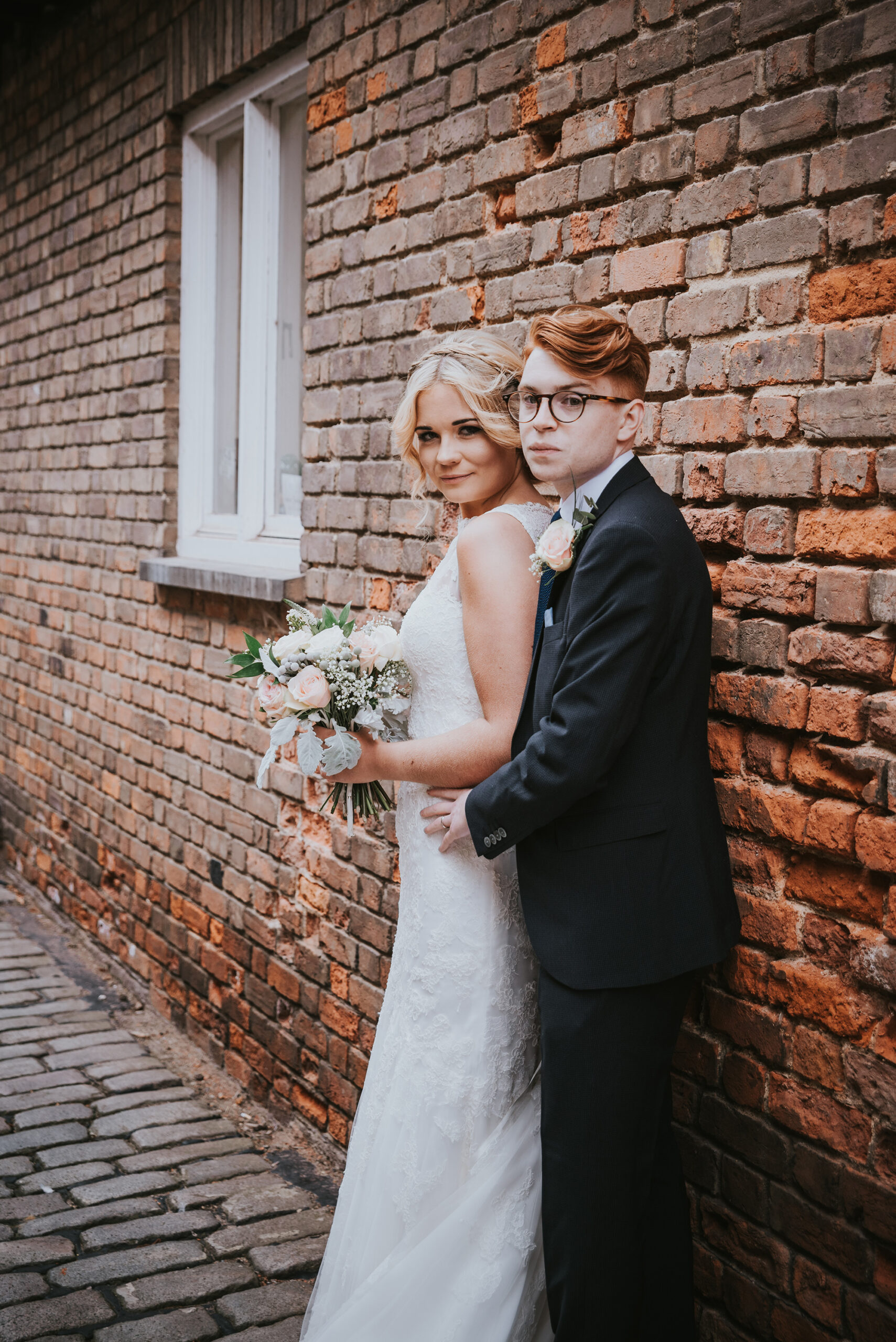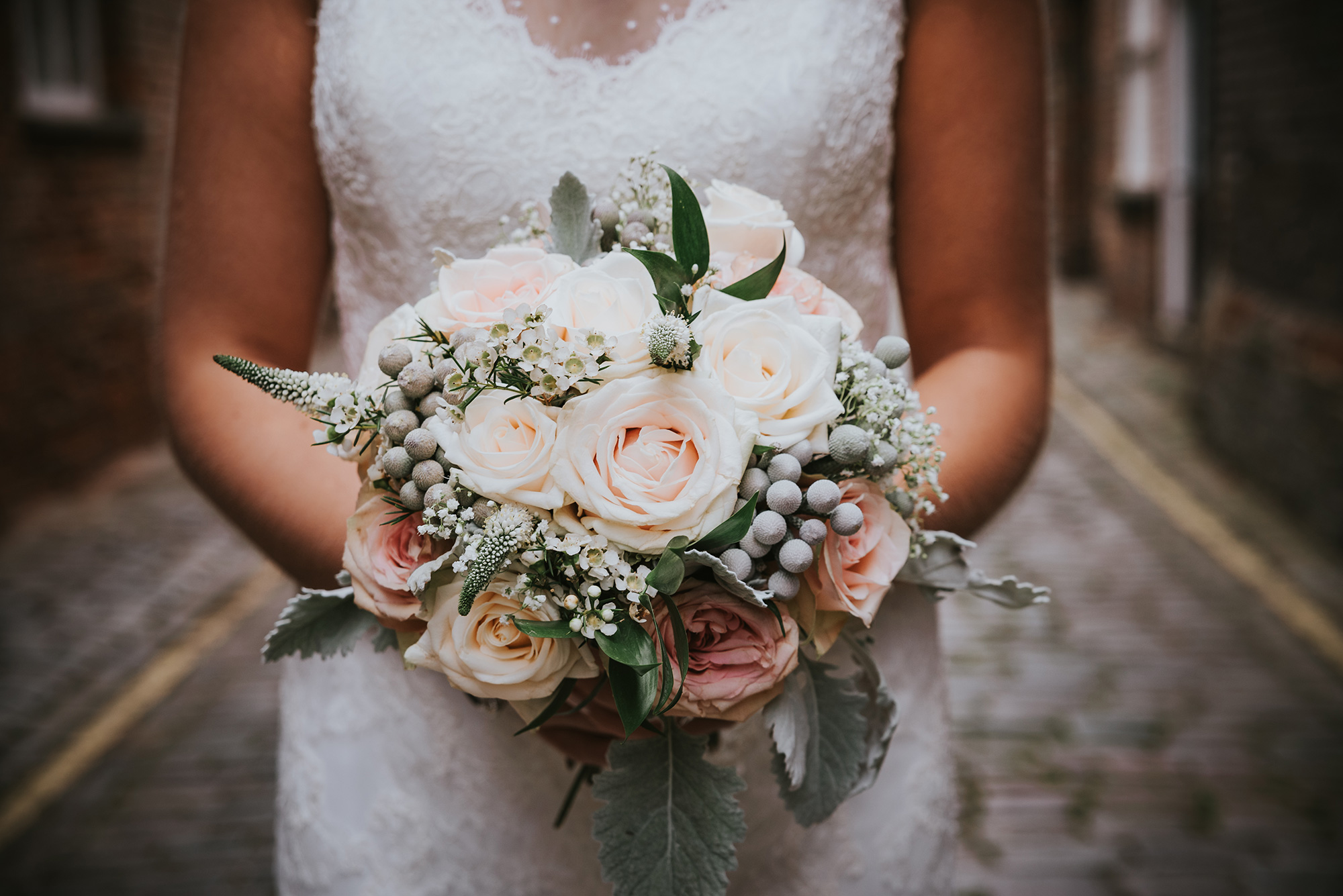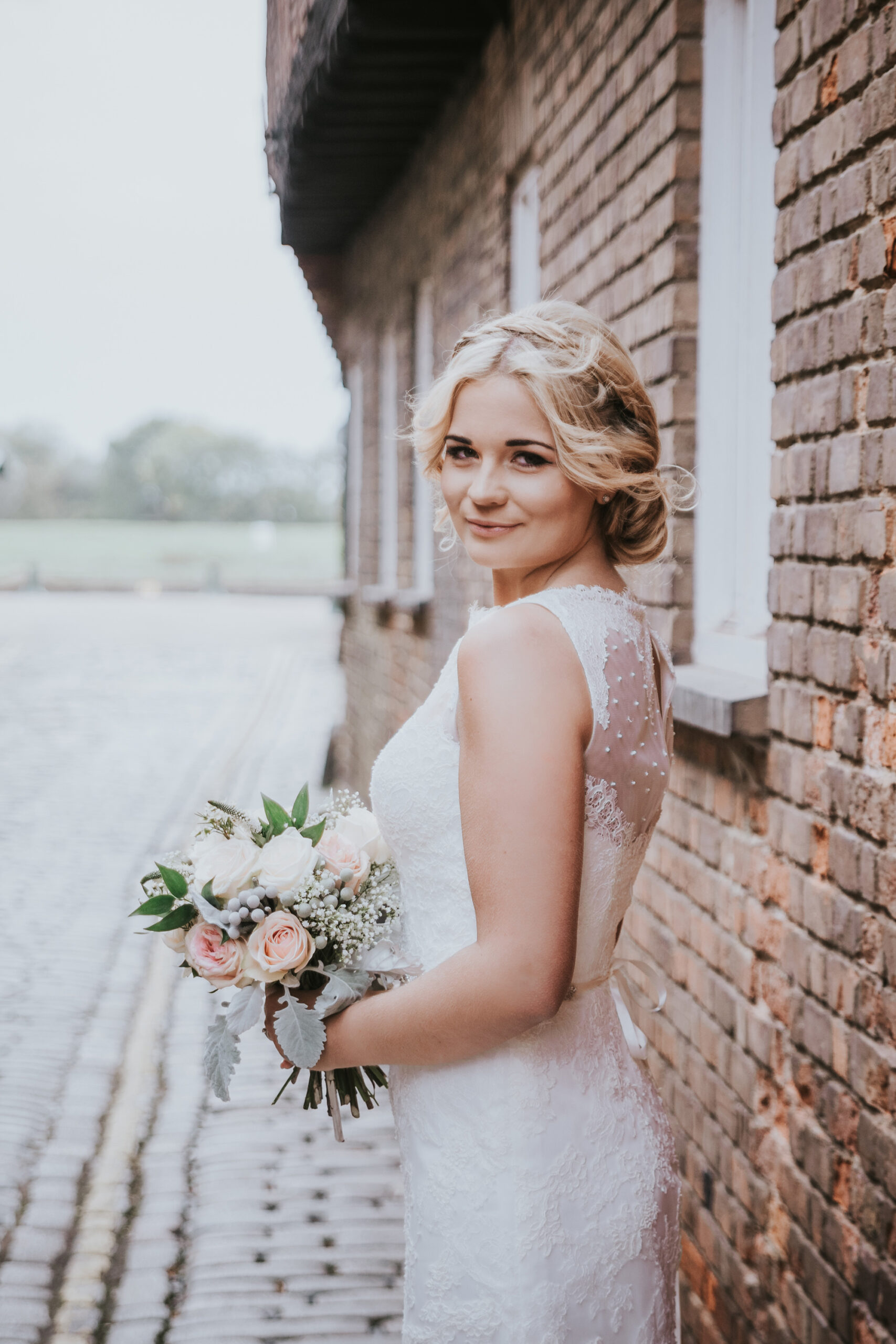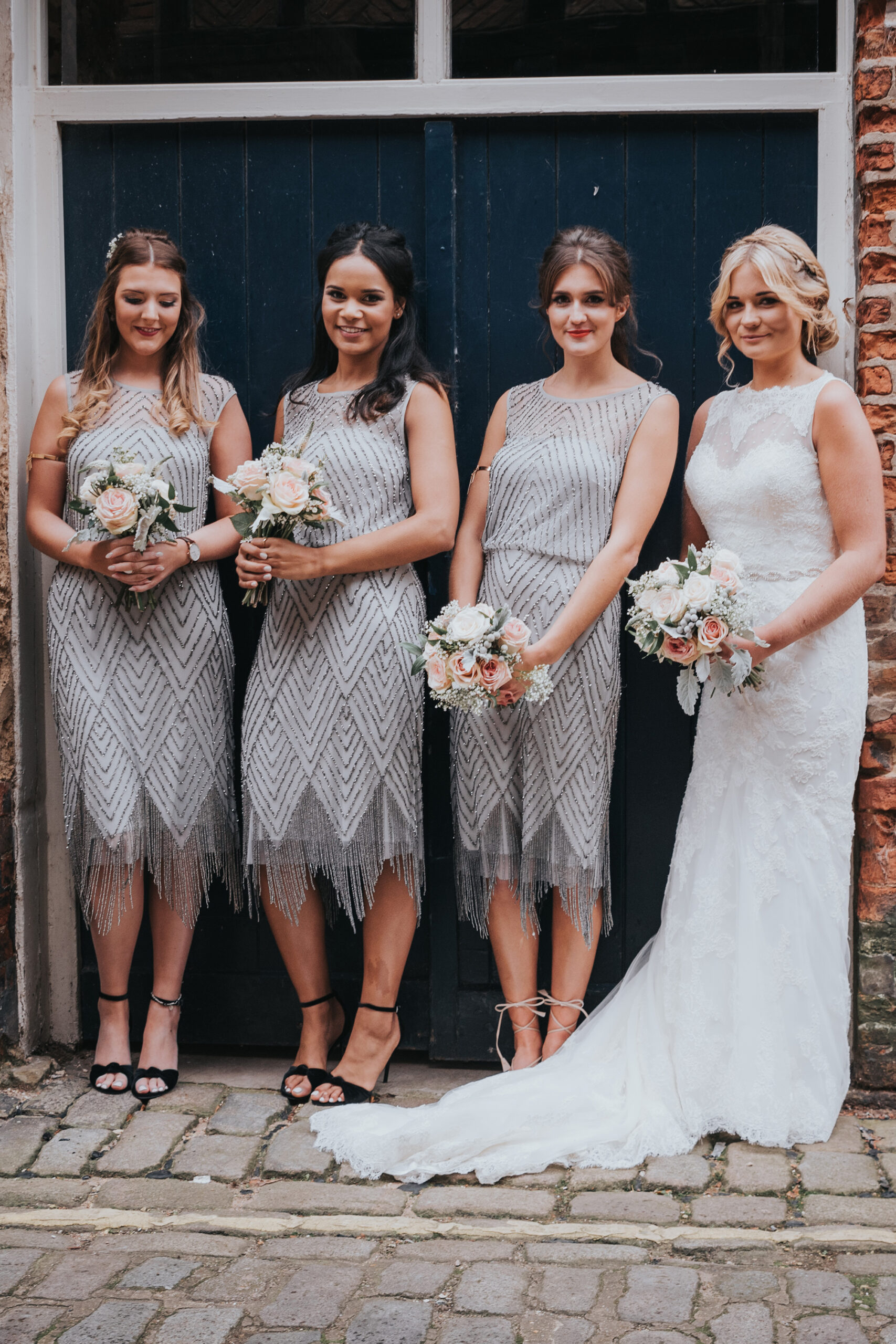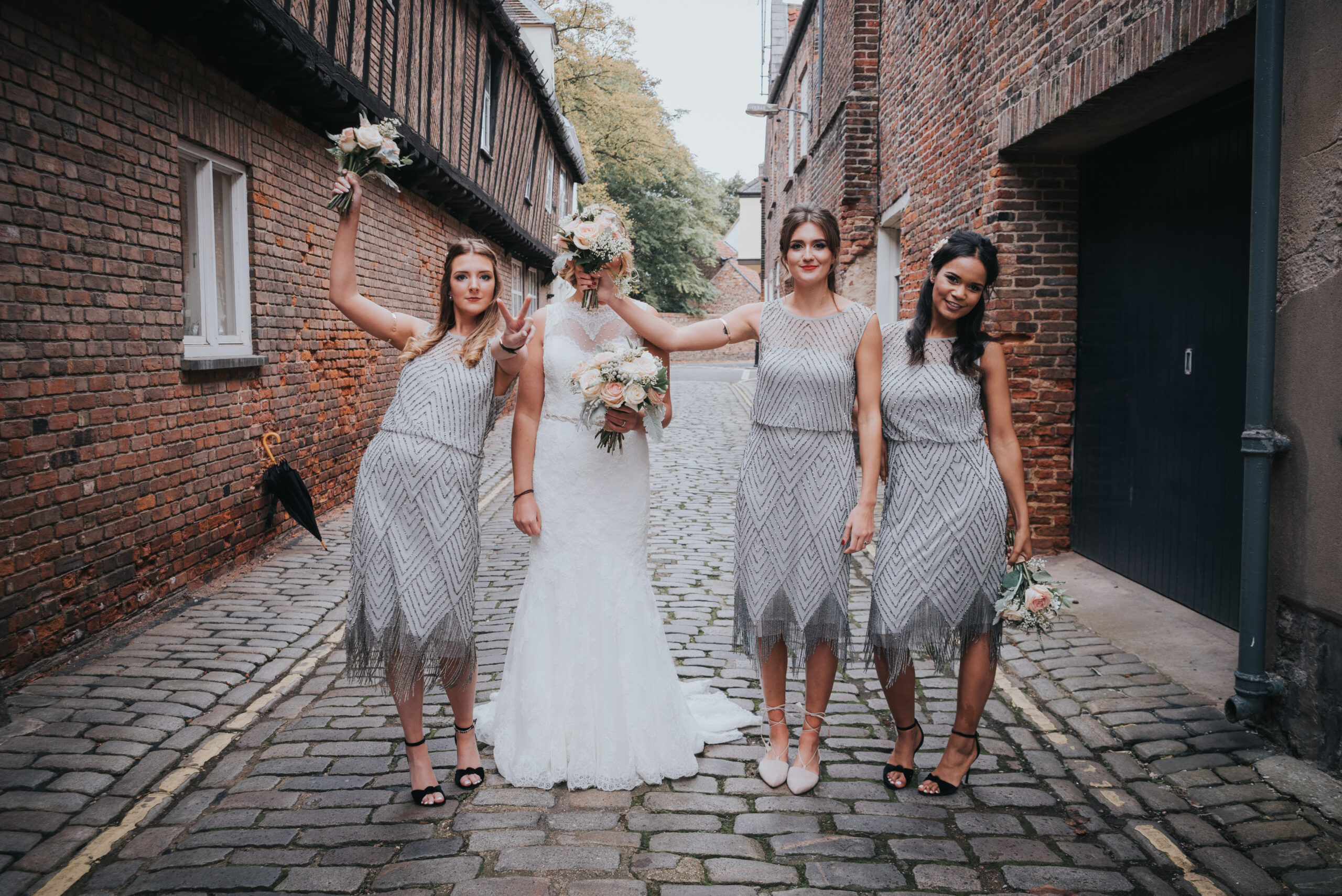 Sophie says she and Vaughan knew straight away they wanted to plan an English rustic wedding. "We've always been quite particular with our style as a couple. We wanted the rustic style and theme to run throughout the whole day."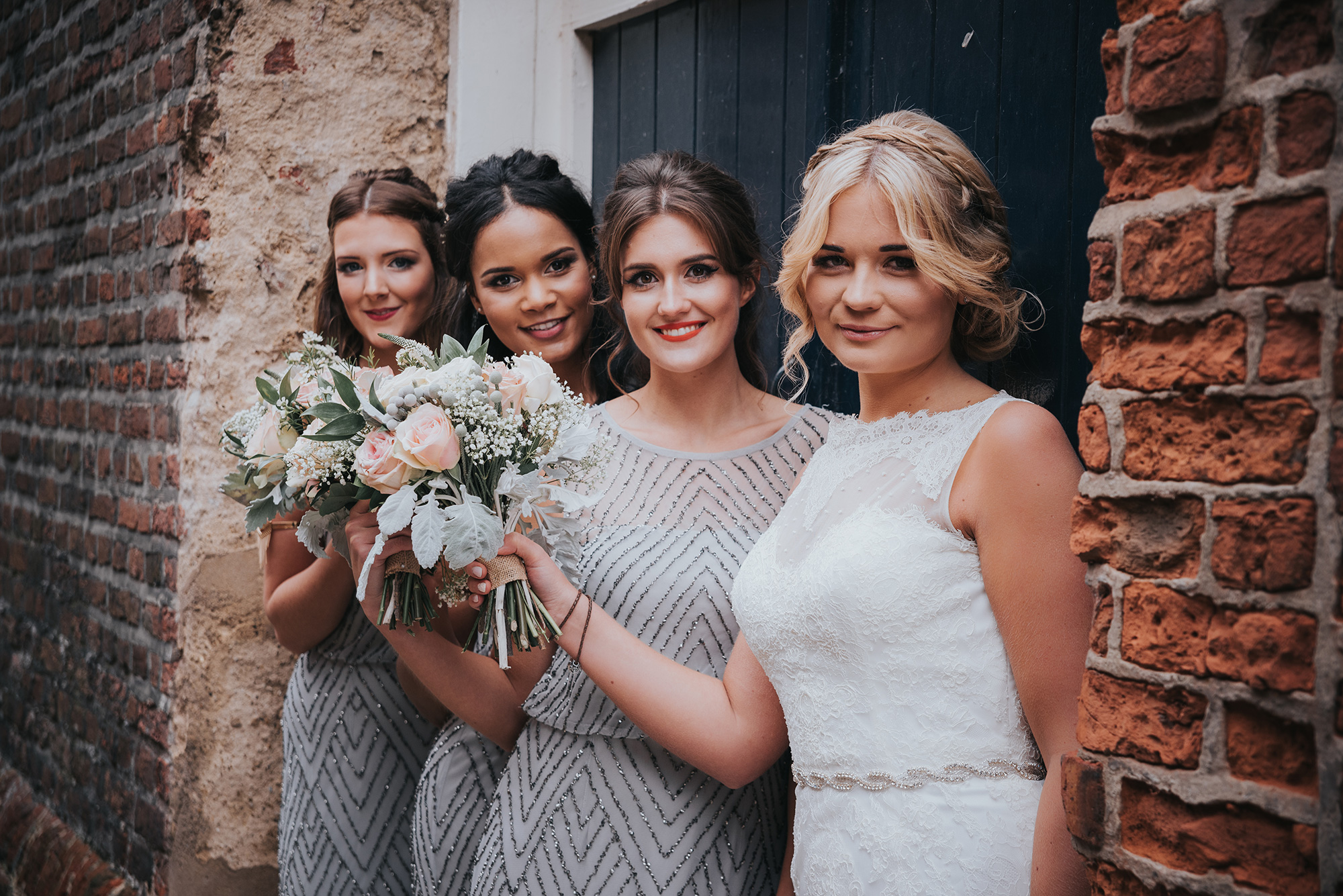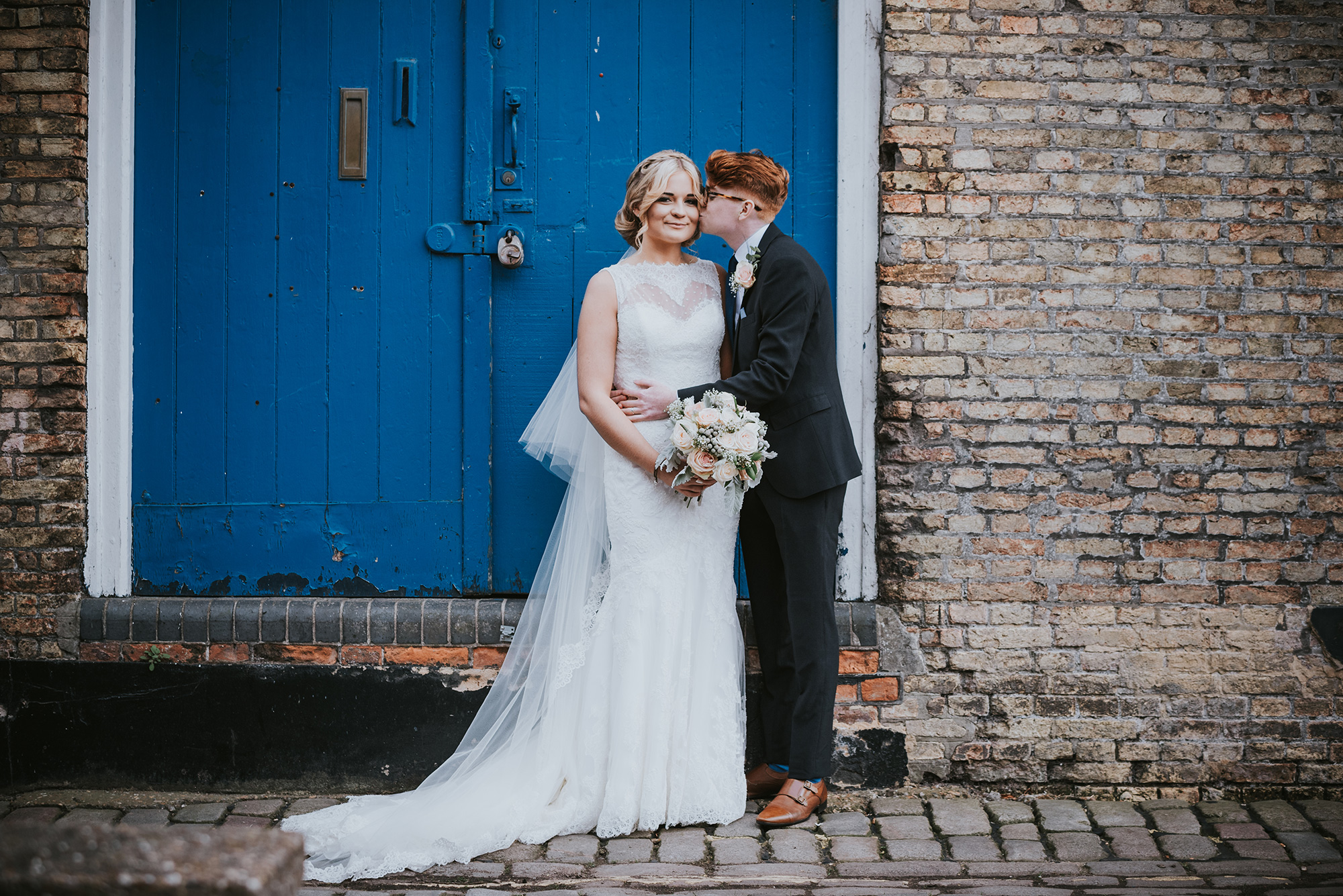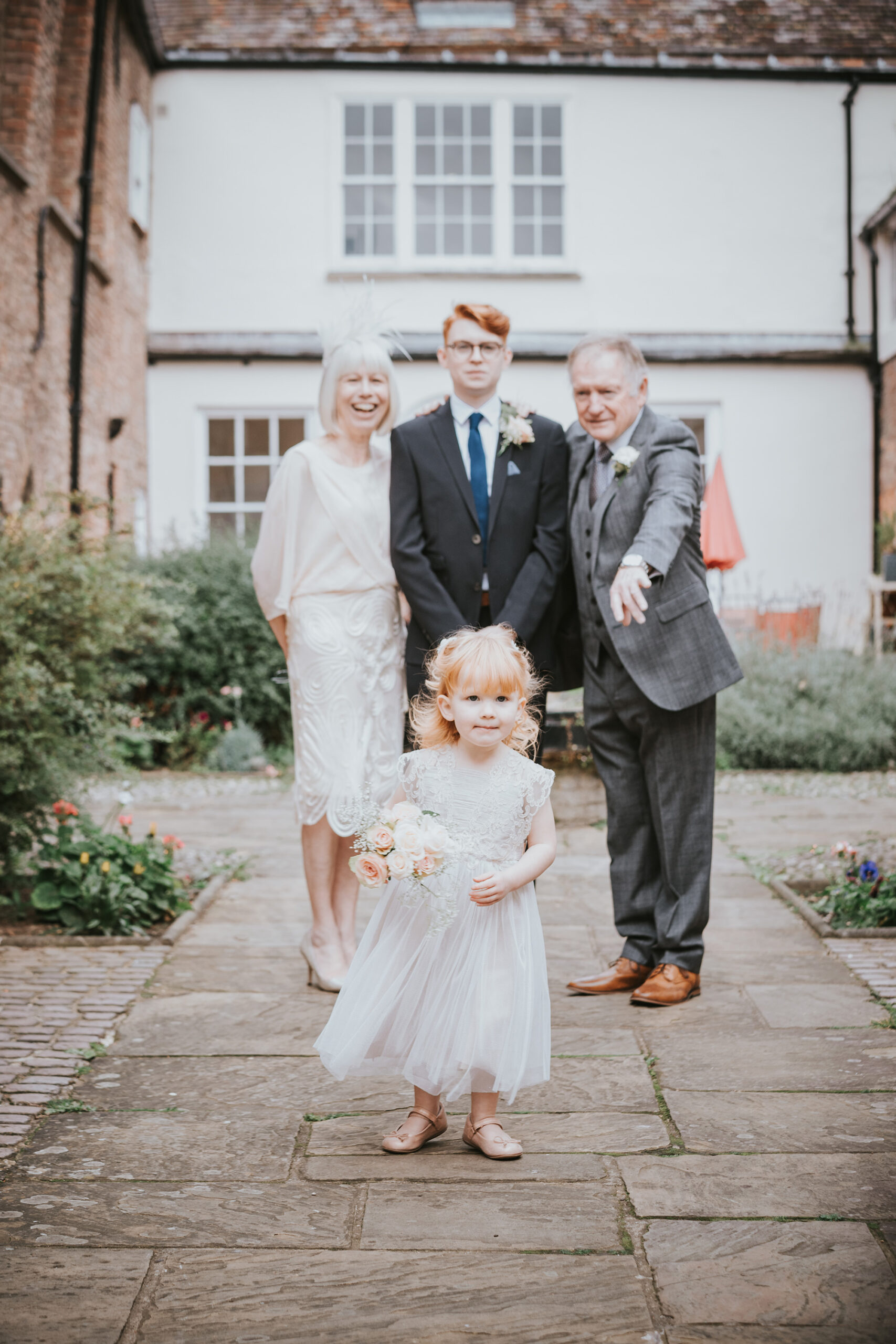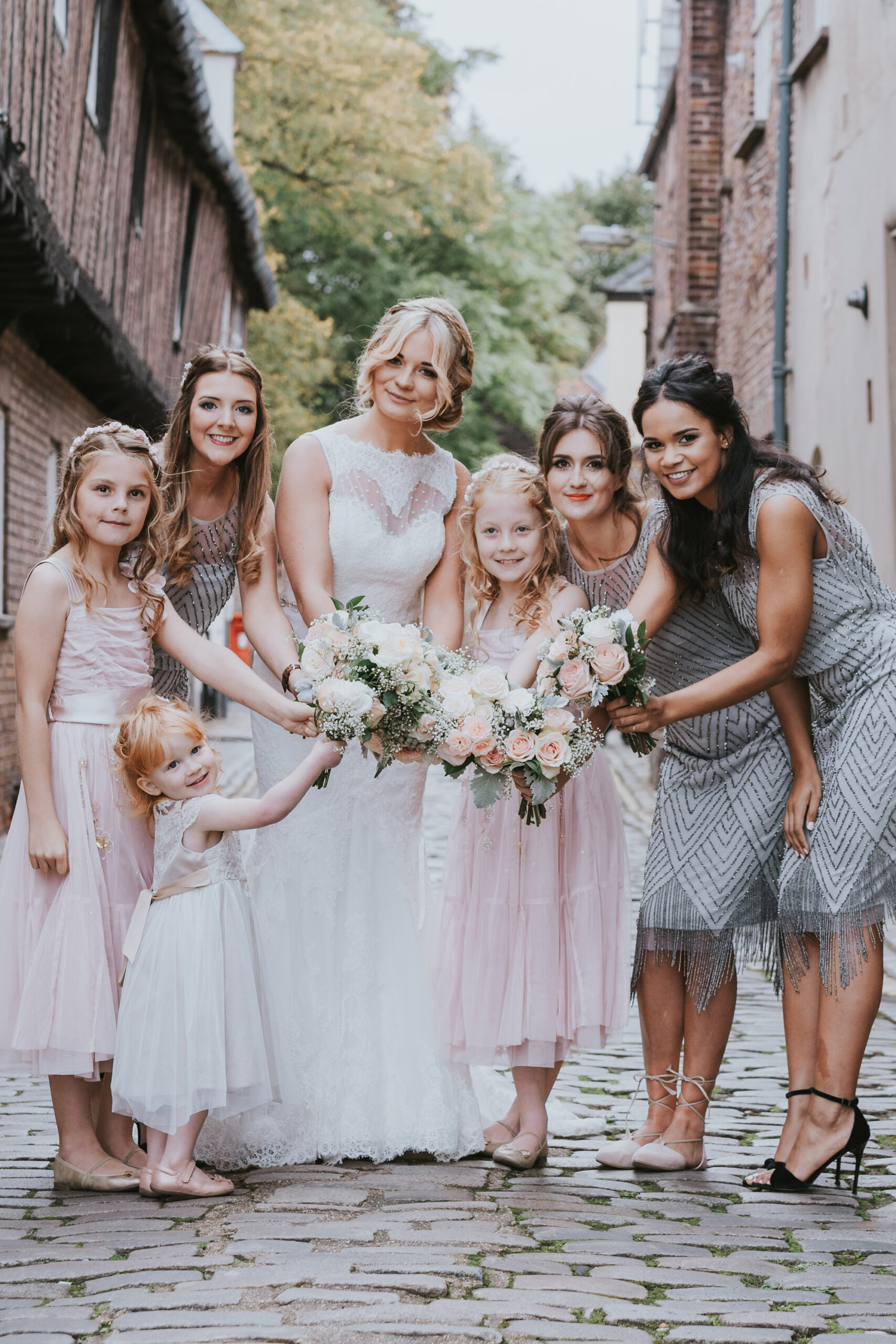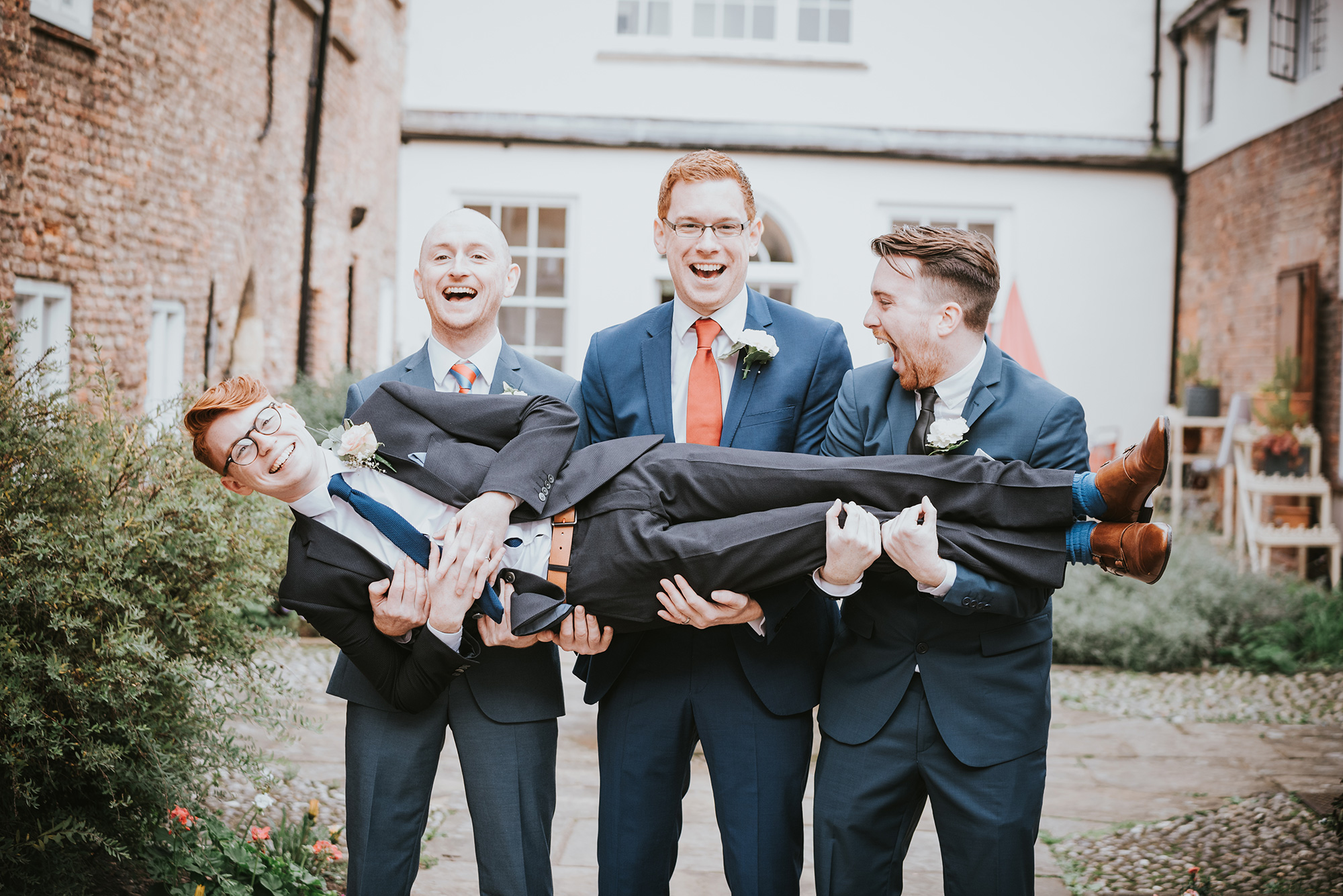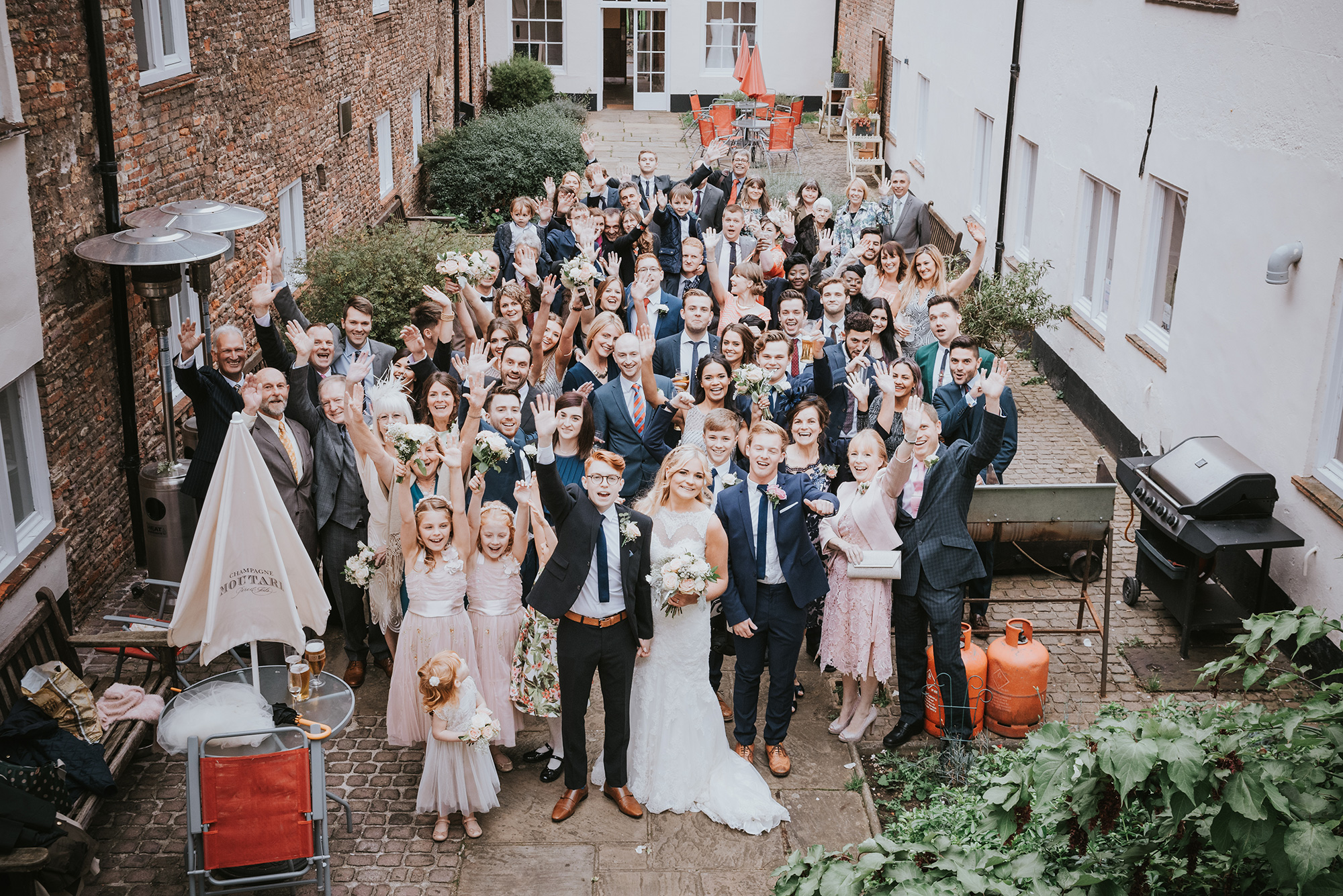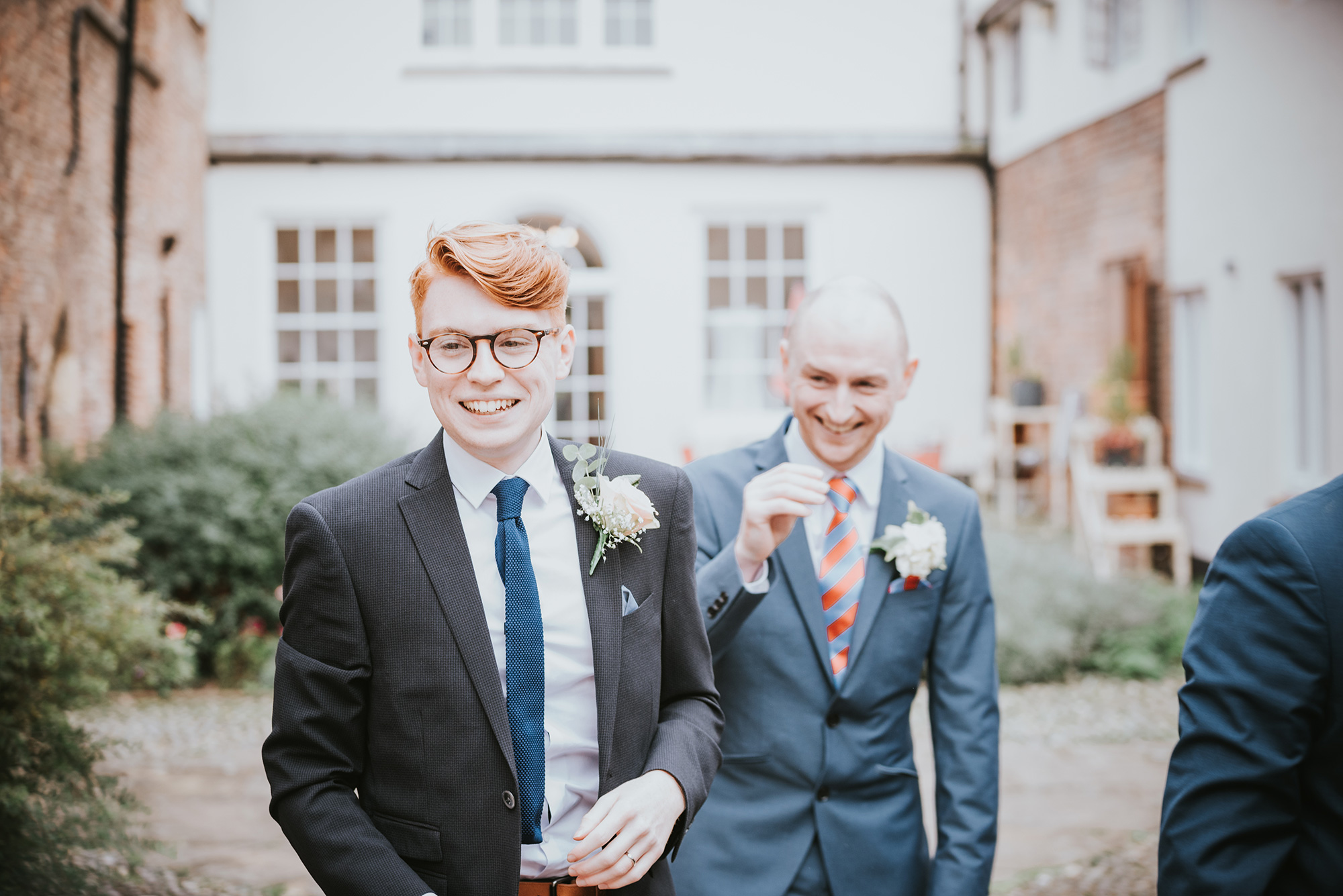 Groom Vaughan looked incredibly dapper in his grey suit complete with navy tie purchased from Next Retail.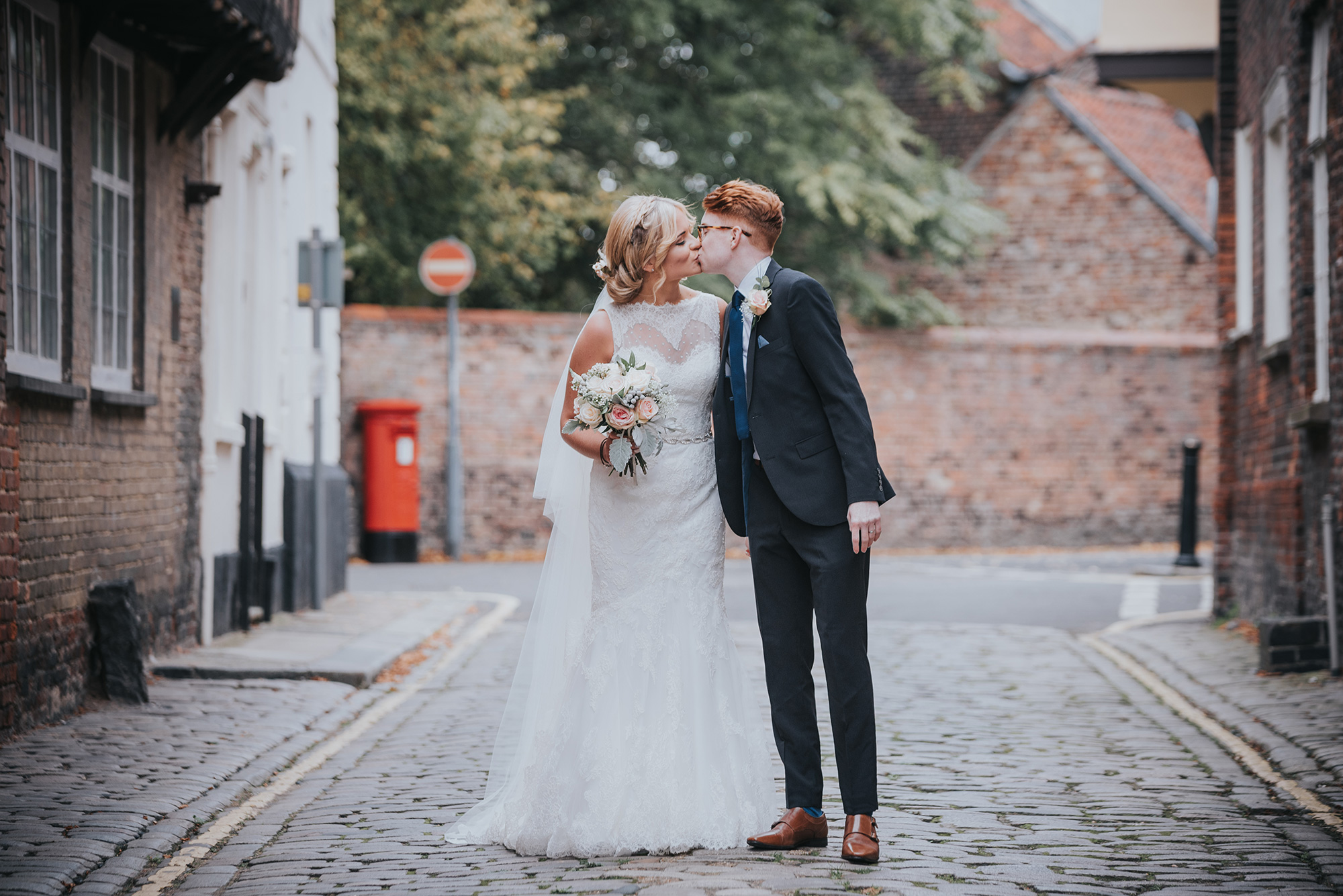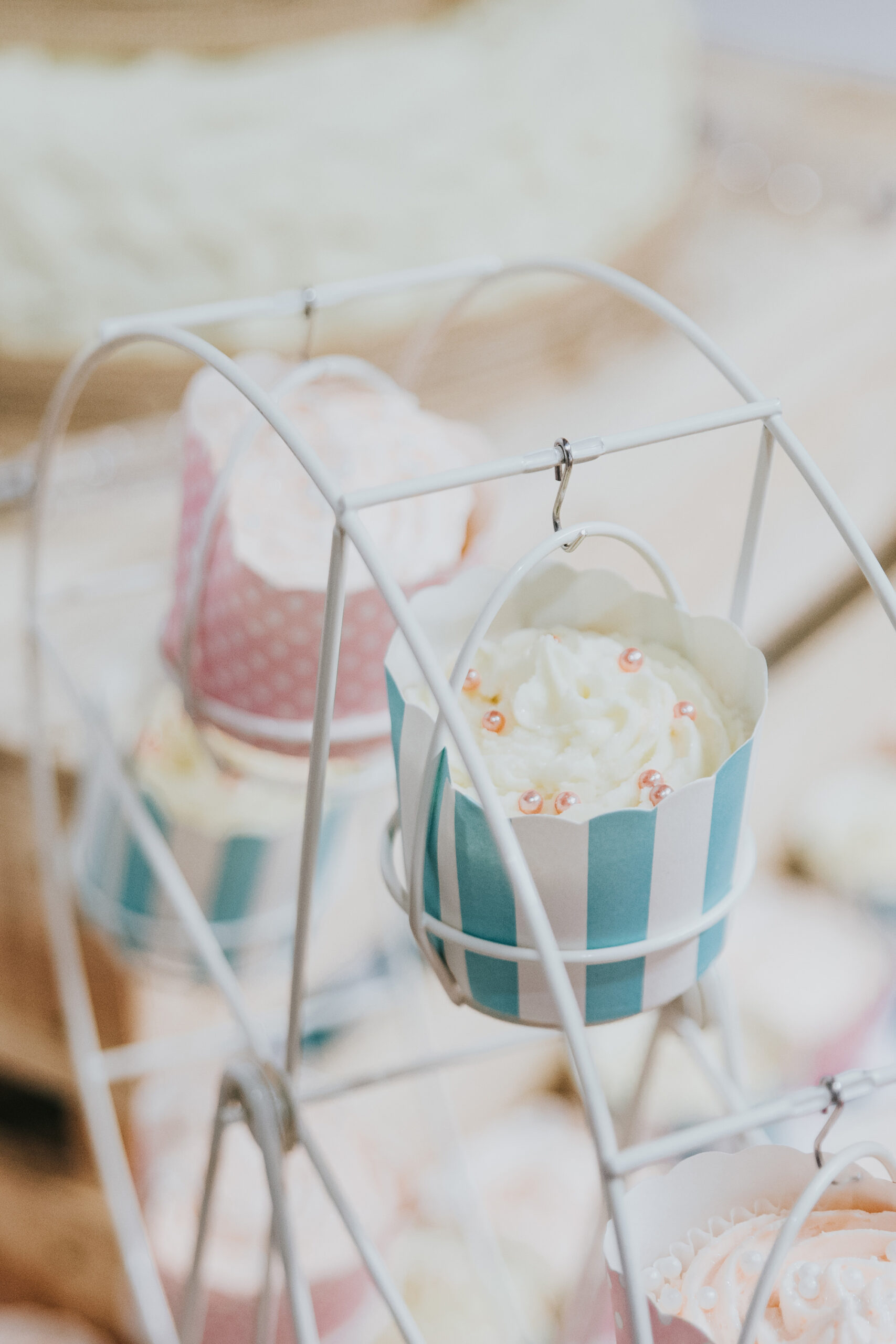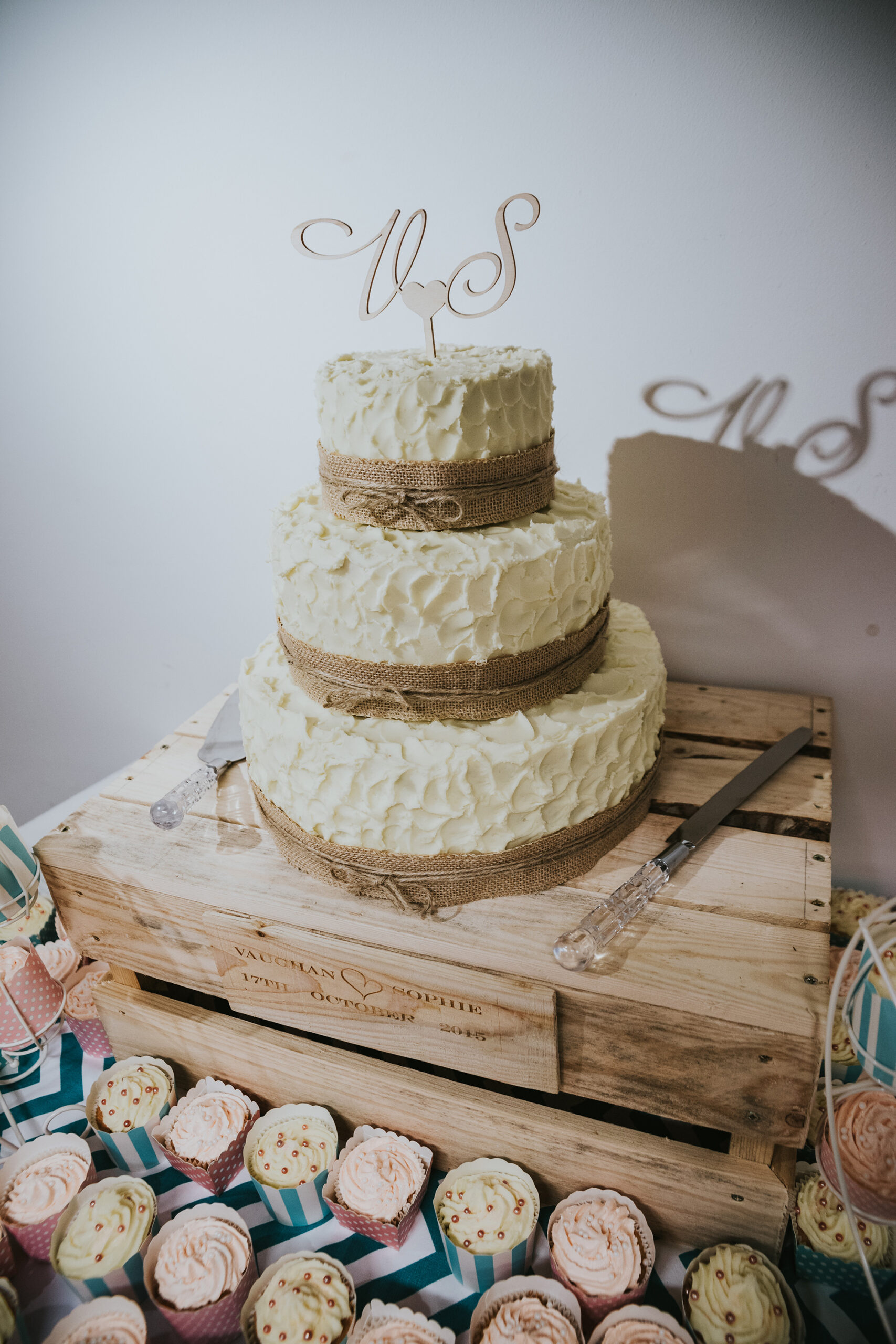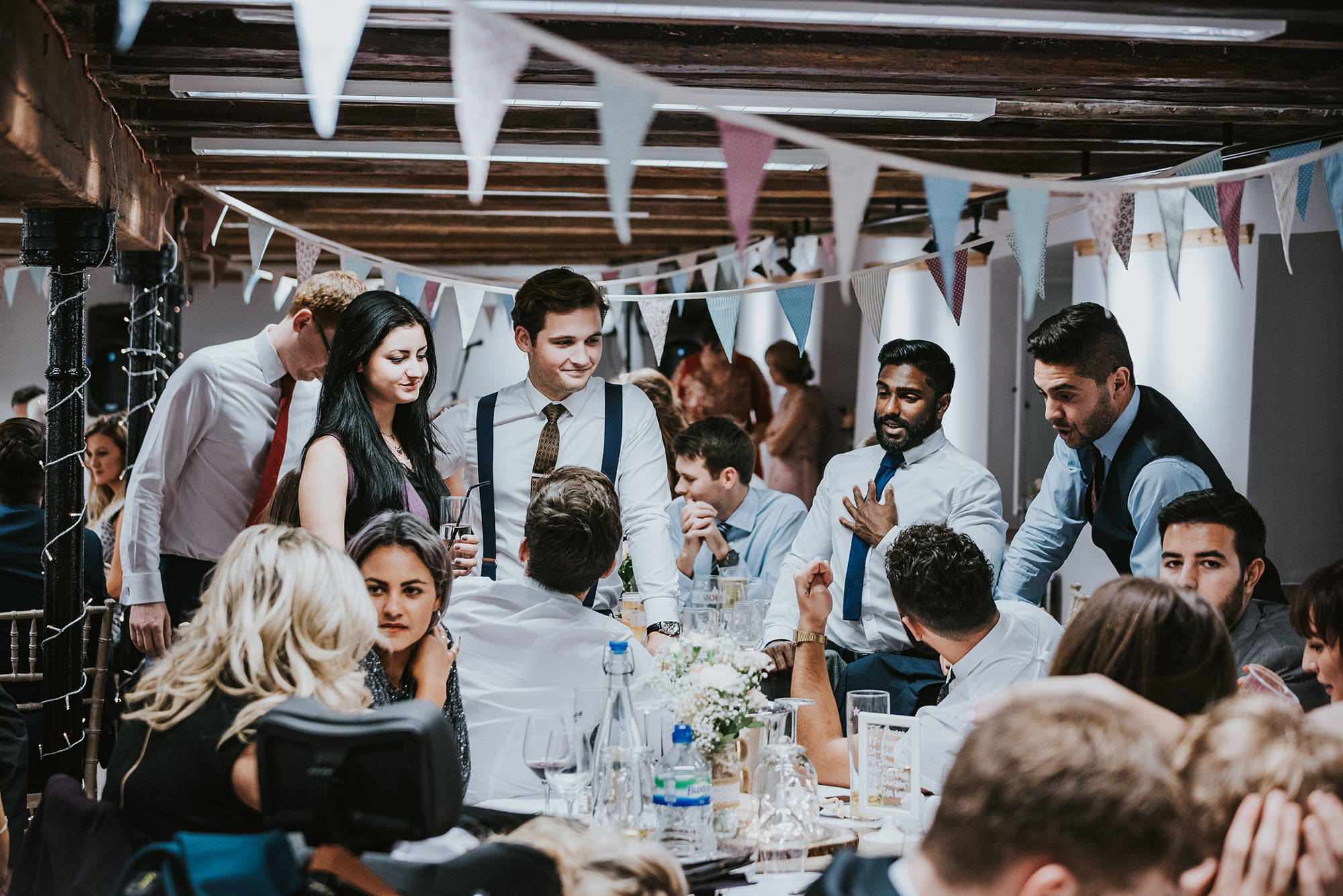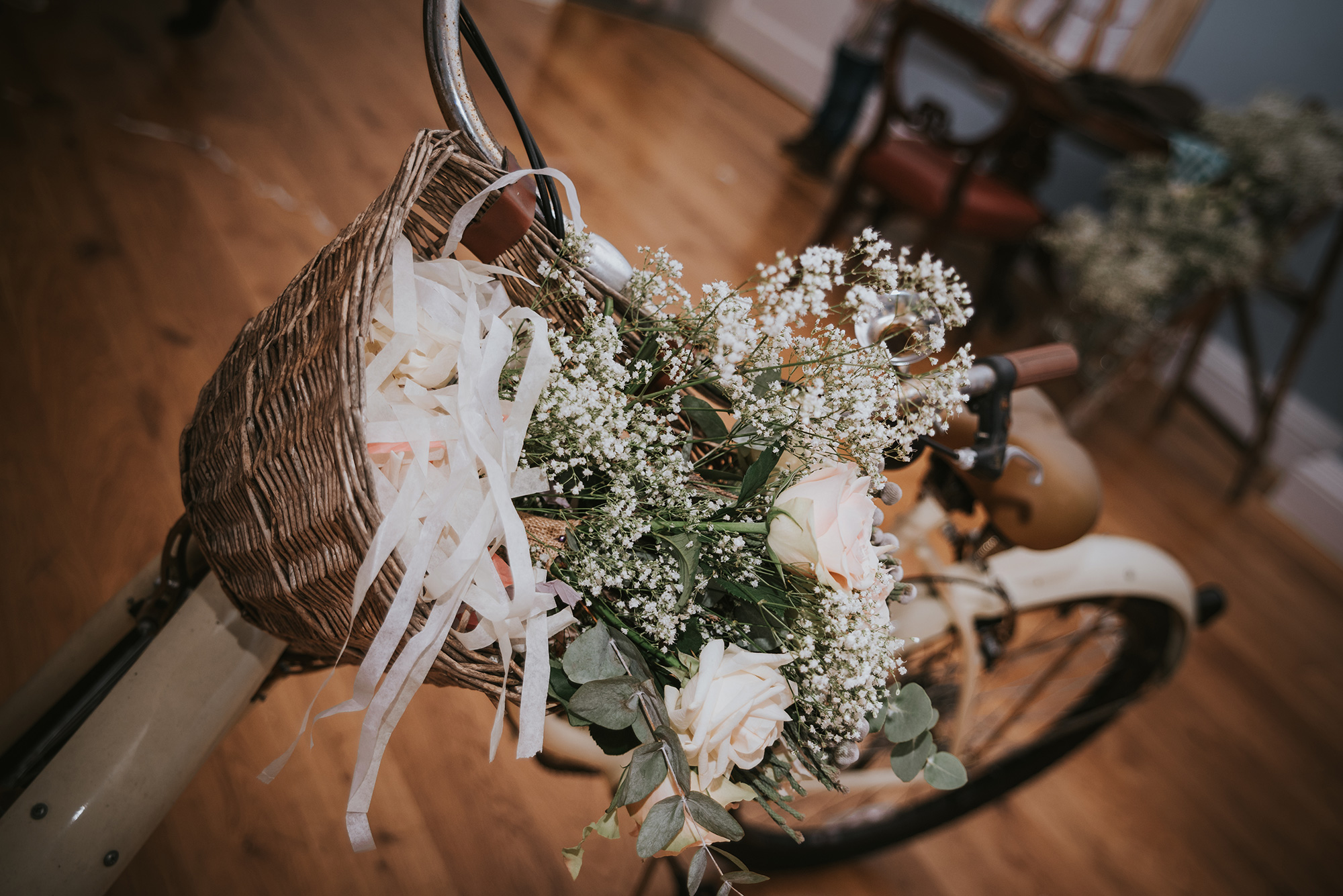 "Our wedding must have been good because looking back, we wouldn't change a thing!"