Finding the perfect look for your bride tribe is such a hard task, which usually require lots of inspiration. From finding a good fit for everyone to choosing the colour that best suits your wedding colour palette, bridesmaids dresses could be a headache or a fun activity to do. So in order to make it fun and easy, we've put together a list of bridesmaids dresses for every colour scheme!
And to make this even better we've added the meaning of each colour from a psychological perspective, so if you want to know what your wedding colour scheme means, keep scrolling!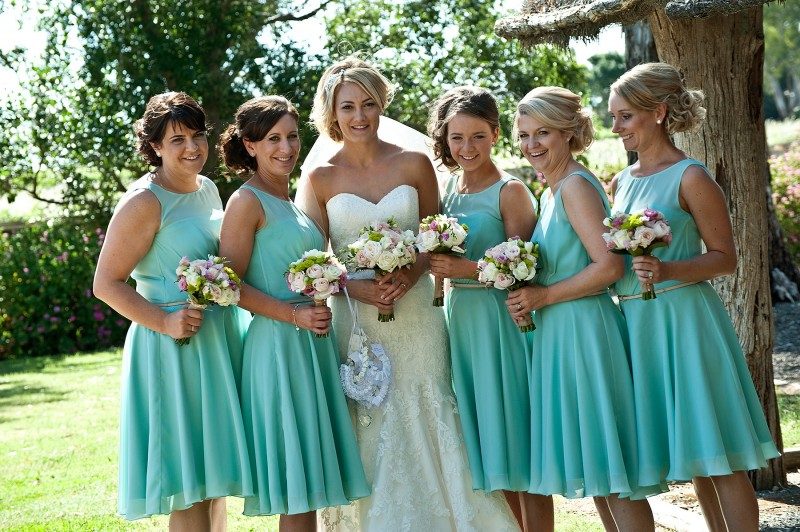 A bright cool colour, associated with independence, spiritual sense and clearness. It also encourages peaceful behaviours and thoughtfulness.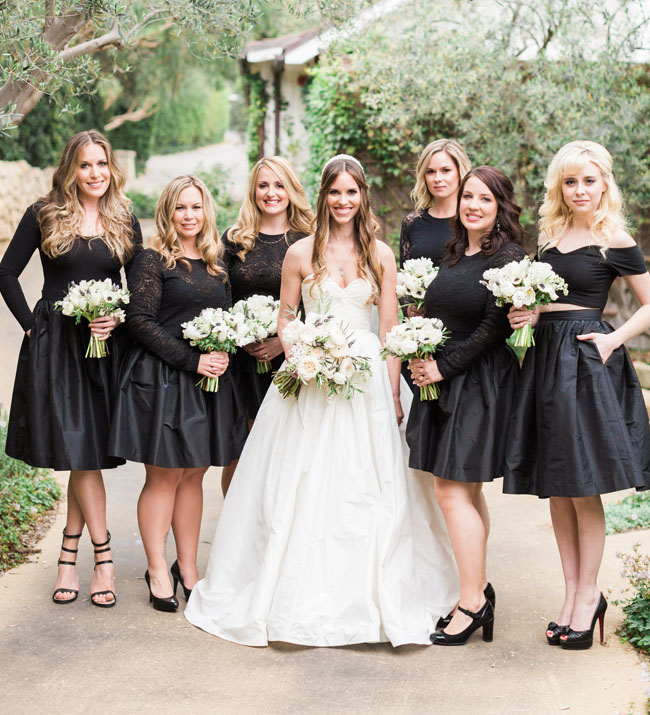 Black is a very powerful colour that symbolises class, elegance and wealth. A stylish option that fits almost any design while adding contrast, making other colours to stand out more. Black is also associated with seduction (it's a great colour to start your way to your wedding night!)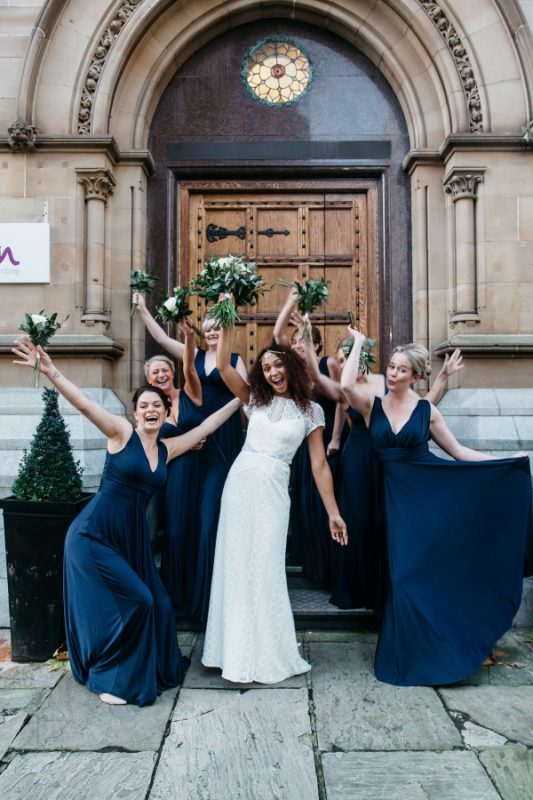 Blue is a cool calming colour associated with peace and tranquillity. Also known to reduce stress and create a sense of calmness (which might be a good thing on your wedding day).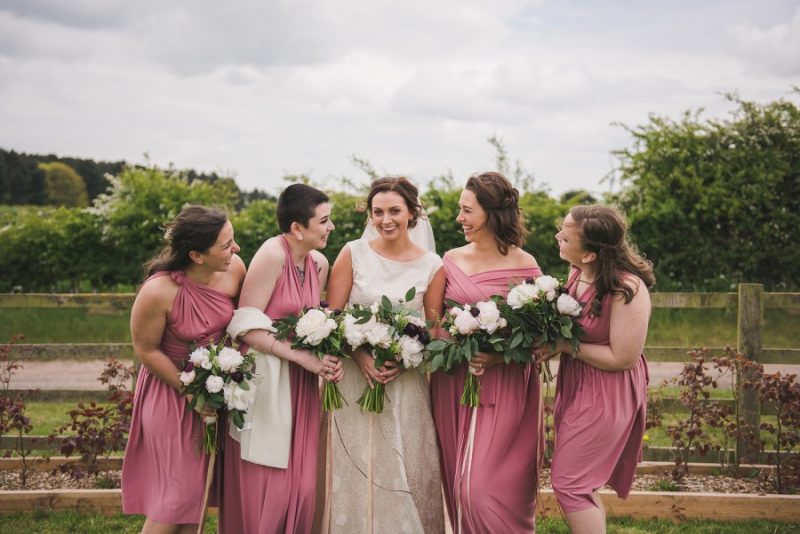 A pale pink associated with feminity. It's modern, sweet and romantic. It's also related to calmness and caring. One of our favourites for wedding colour schemes.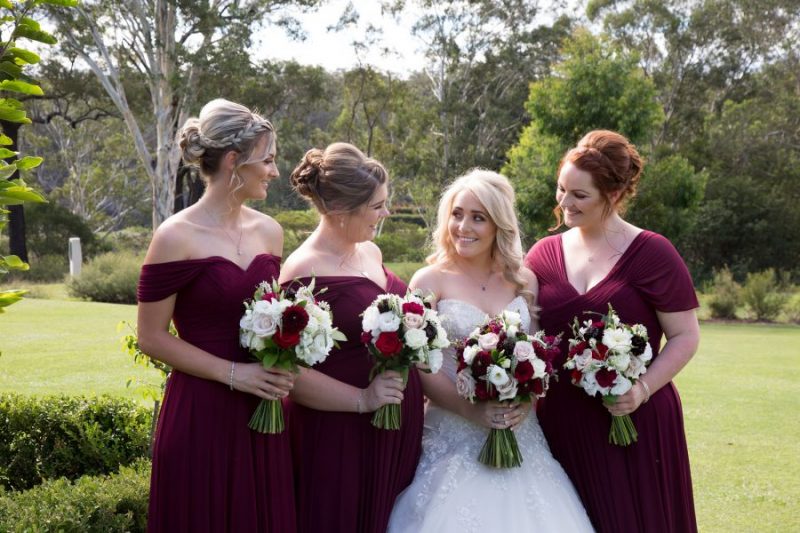 This redder purplish colour gets its name from Burgundy wine from the French region Burgundy. Perfect if you want something more sophisticated, luxurious and reserved. It can also increase your energy like red but in a more thoughtful, dignified and controlled way.
Charcoal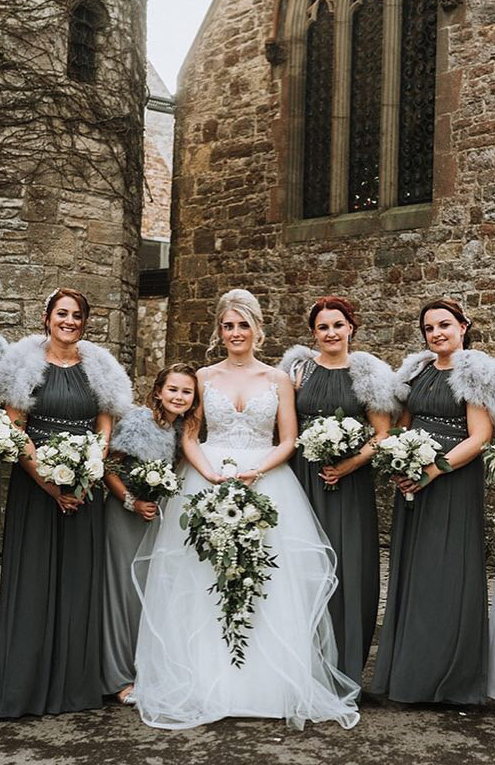 Charcoal is a sophisticated and elegant colour that communicates some of the strength and mystery of black, and due to its widespread use in modern interior decor, is associated with clean minimalist design. Almost every colour pairs beautifully with charcoal, making it perfect for every palette.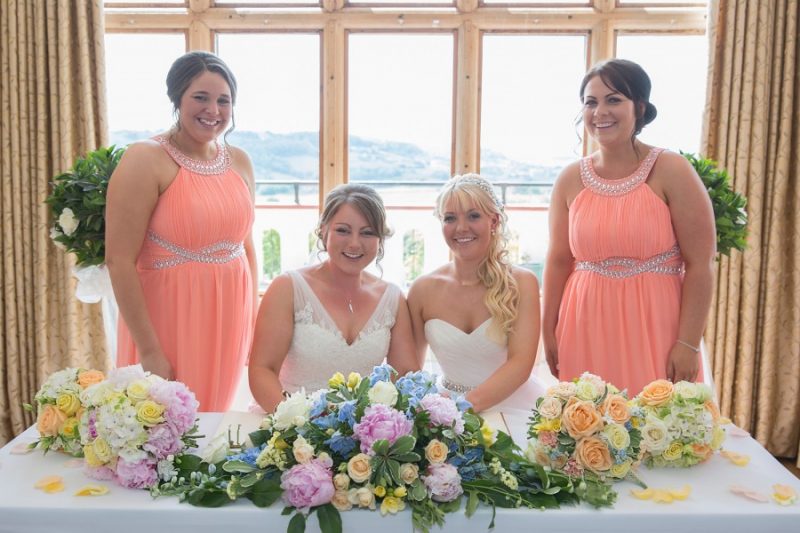 A friendly, approachable, outgoing, warm colour, known to increase physical energy and encourage social activities. Also, coral is the Pantone colour of 2019!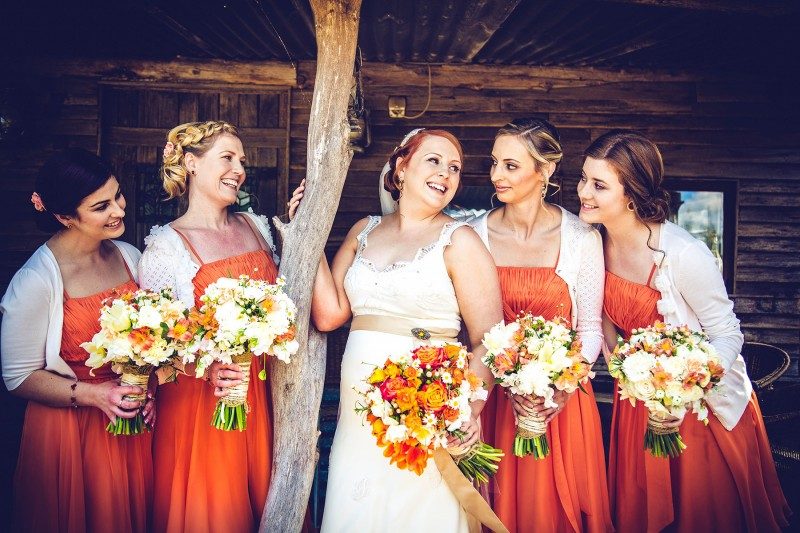 A warm colour that represents fire, sun and fun. Also associated with autumn, orange combines the physical energy of the colour red with the joy of yellow. It provides emotional strength and lifts our spirit.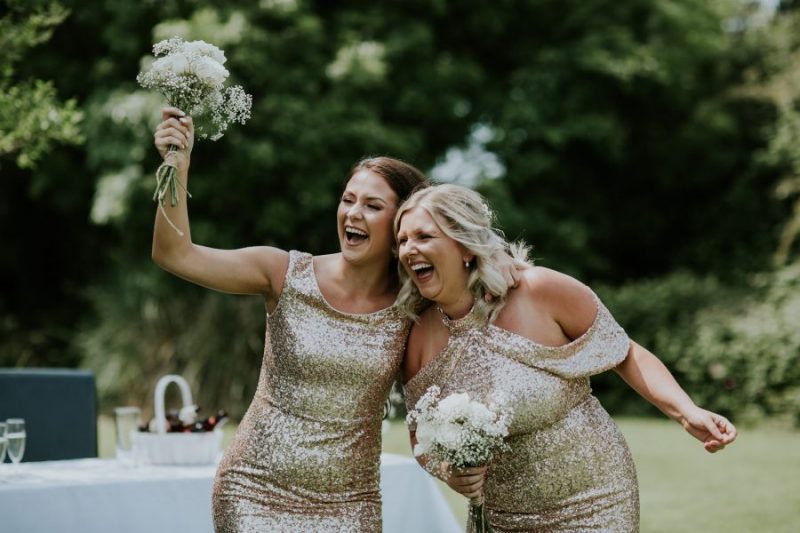 Considered the colour of wealth and class, gold is confident and flashy. It is linked to divinity meaning purity and light. Gold is also associated with winning (gold medals). Wearing this colour can suggest someone is proud of their accomplishments.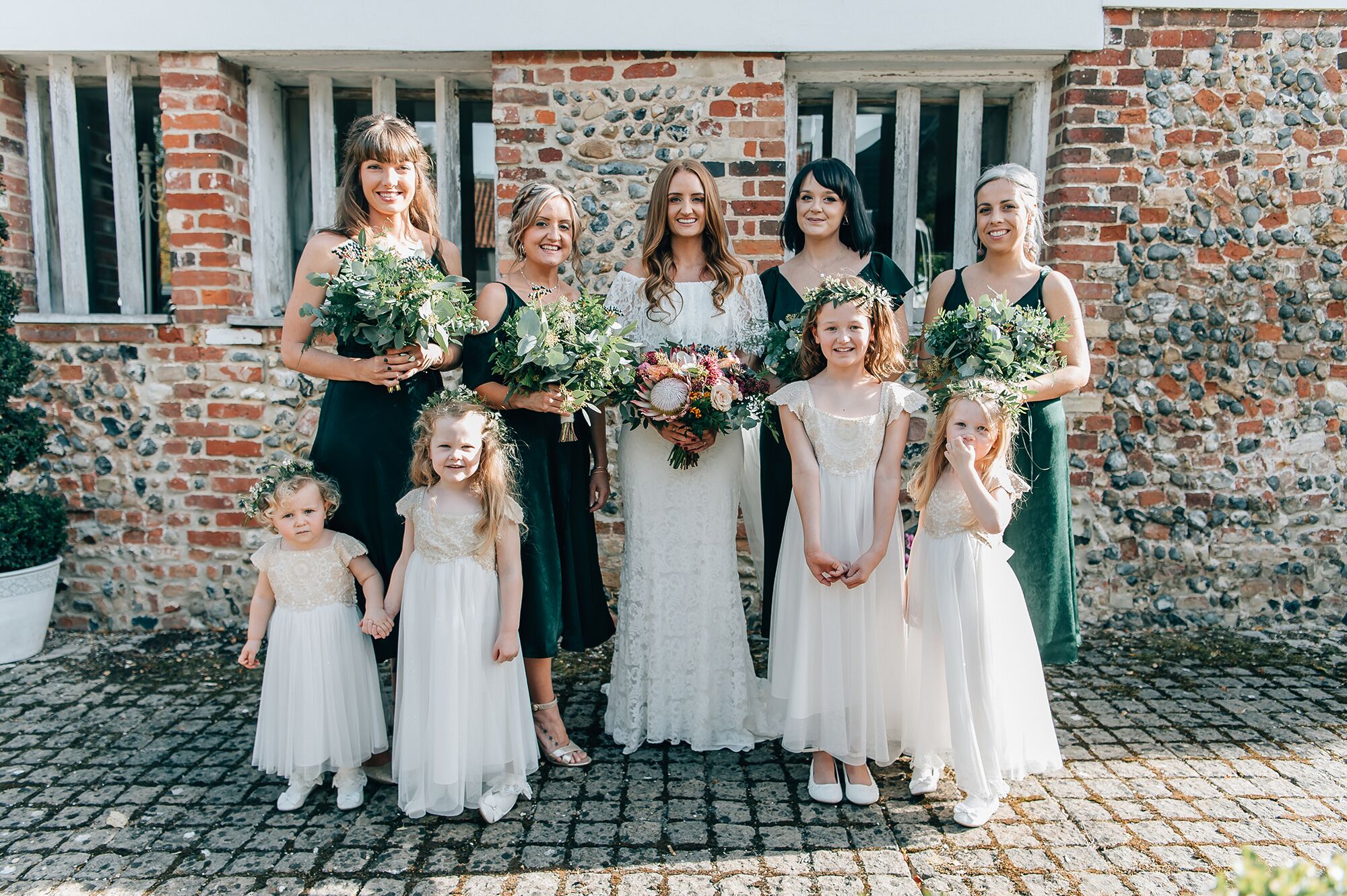 The colour of nature and health. Green represents growth, nature, money, fertility and safety. It is also relaxing and pleasing to the eye. From a colour psychology perspective, this colour puts heart and emotions to balance.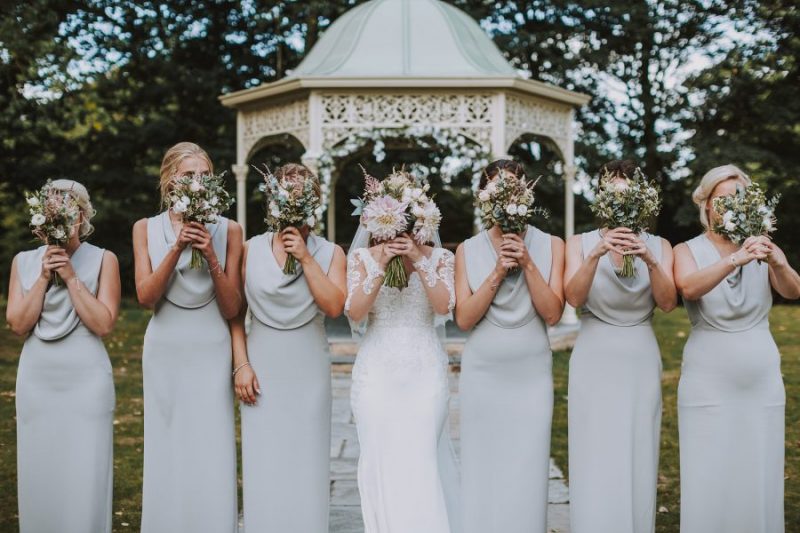 A detached, neutral, impartial colour. From a colour psychology perspective, grey is a compromise, it's the transition between two colours, black and white. It has a stabilising effect on other colours it comes in contact, downplaying the stronger and brighter colours.
With a slight yellow on it, ivory is a neutral calming colour. It carries some of the same pureness, softness and cleanliness of white but is slightly richer and a touch warmer. Great to set a tone of understated elegance.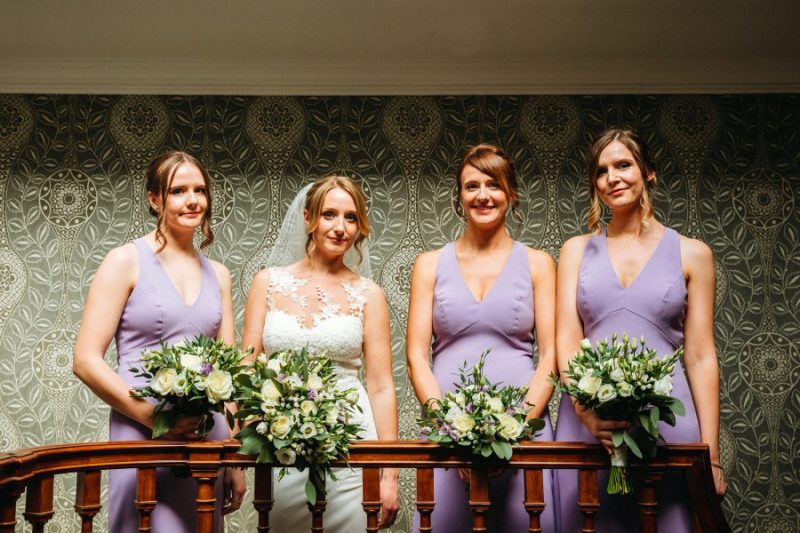 This colour is associated with vitality, youth and emotions such as imagination and creativity. Lavender symbolises purity, devotion and love and it is frequently seen at weddings.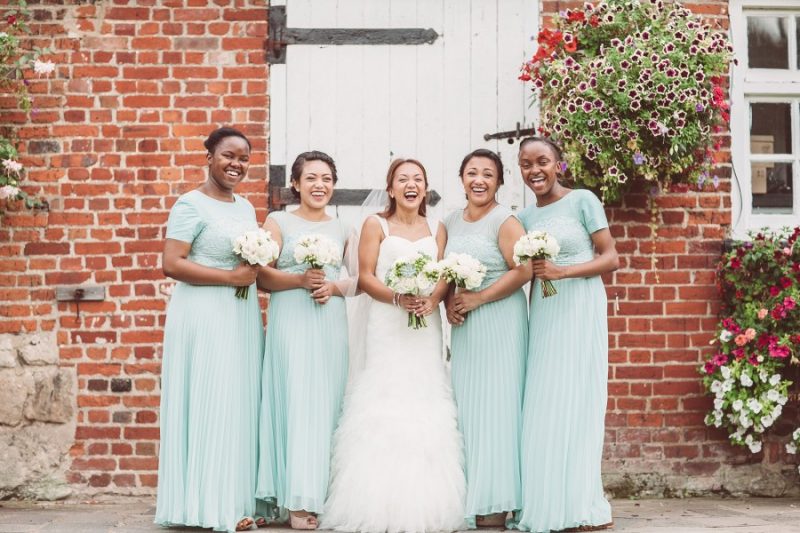 A calm relaxing colour associated with peace and tranquillity. Also related to wellness and tranquillity.
Light pink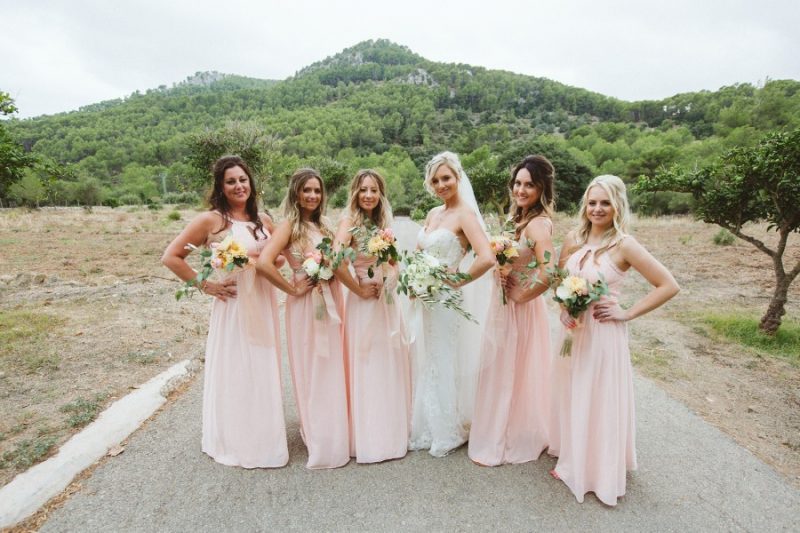 Feminine and delicate. Light pink evokes feelings of romance, sensitivity, feminity and sweetness. An excellent complement to serenity makes it the perfect stand-alone colour when working to create a feminine and delicate feel.
Mustard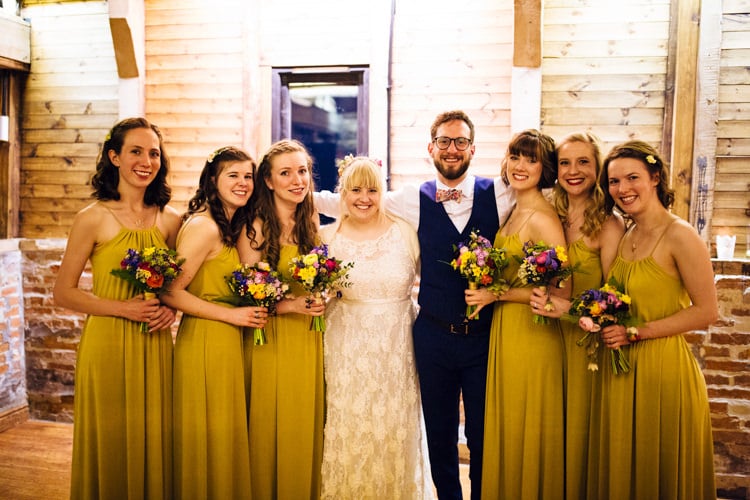 A darker shade of yellow is ideal for those that appreciate brighter colours, but are looking for something more sophisticated. A great way to add energy and life into your look while maintaining a level of elegance.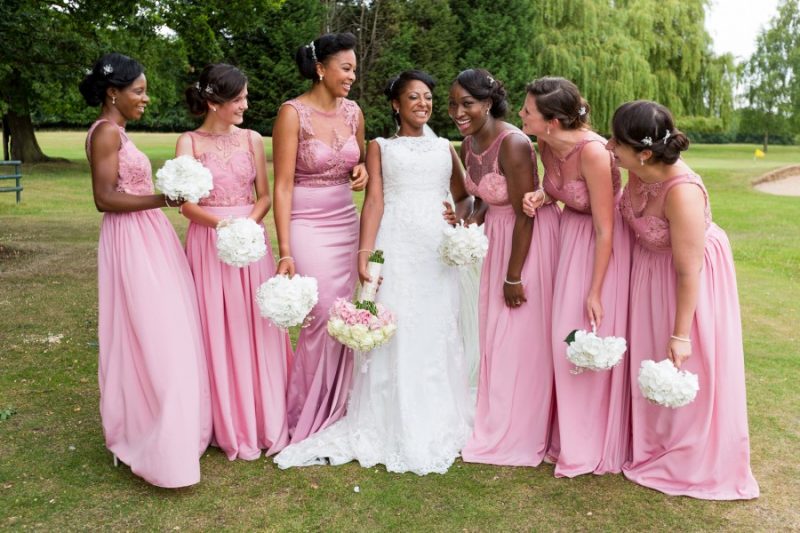 Generally associated with the female gender and feminity, it is also associated with love, caring and understanding. Pink gets its passion and energy from red and its peace and tranquillity from white. A softer more caring colour associated with romance.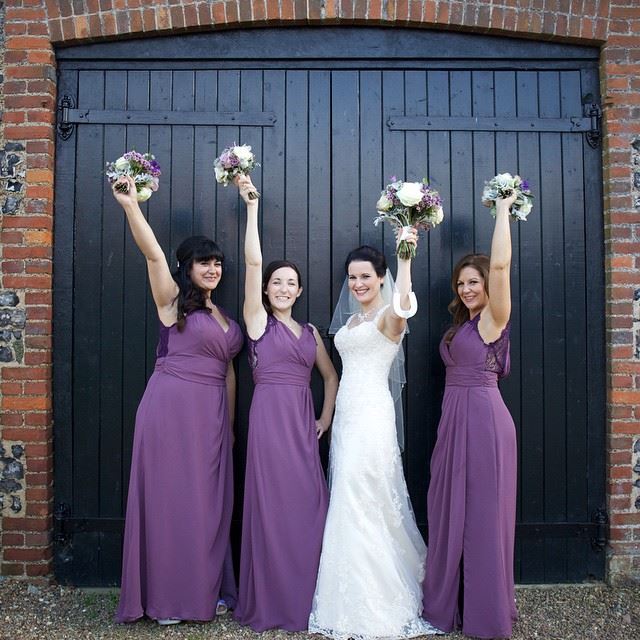 Thorugh time, the colour purple has been related to royalty, nobility and prestige and can also symbolise mystery, magic, power and luxury. From a colour psychology perspective, it ensures harmony of the mind and the emotions and contributes to mental balance and stability.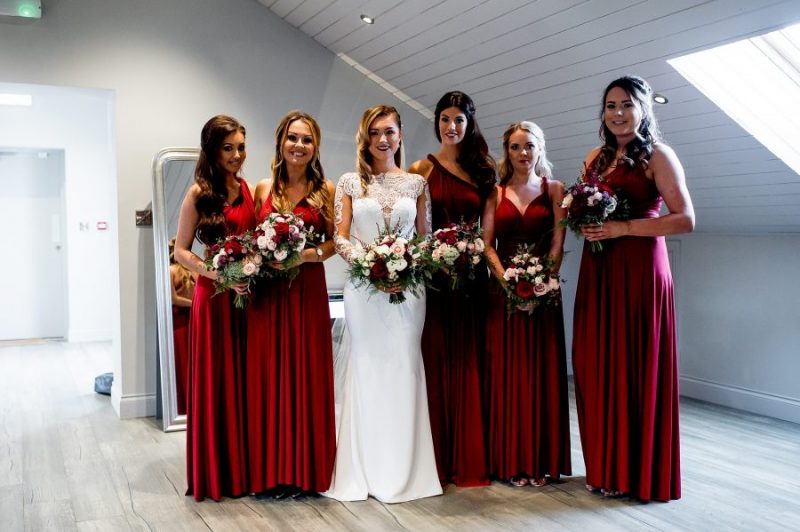 A very strong warm colour, associated with passion, lust and energy. This colour is good at drawing the attention away from other colours, it also indicates perseverance and can improve self-confidence.
Rose gold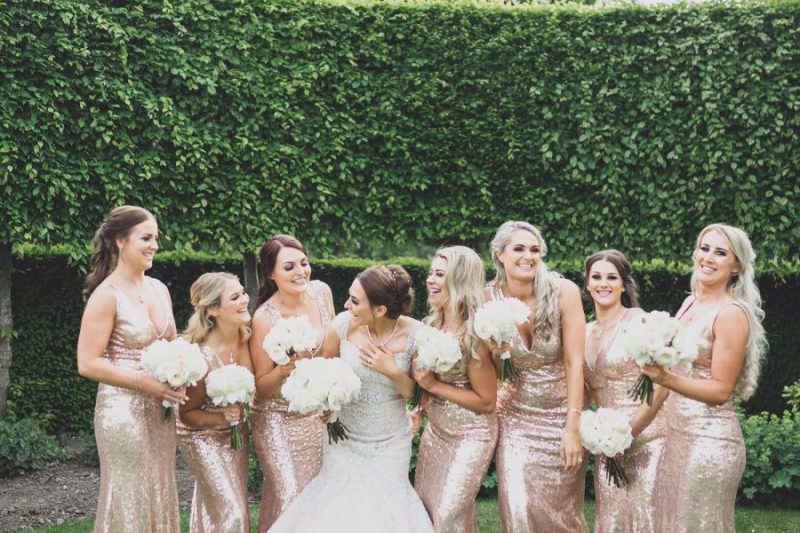 A soft, golden-tinged shade of pink, best known as a type of metal. This colour usually communicates luxury, style, elegance and affluence. It also can appear romantic, refined and composed.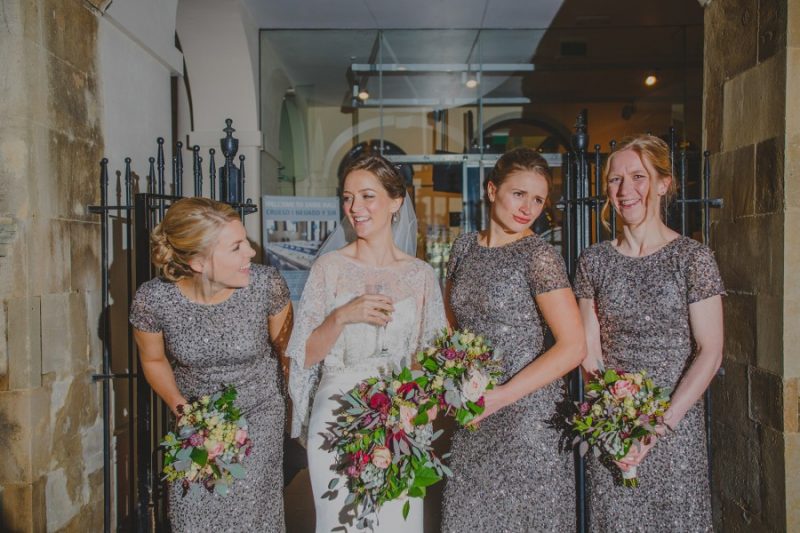 Often related to wealth, similar to gold. It is also associated with the moon which has connections to feminine energy. It is believed that brings balance, emotionally and psychically to those exposed to it. Silver is a colour related to intelligence, knowledge, maturity, modern, high tech and futuristic.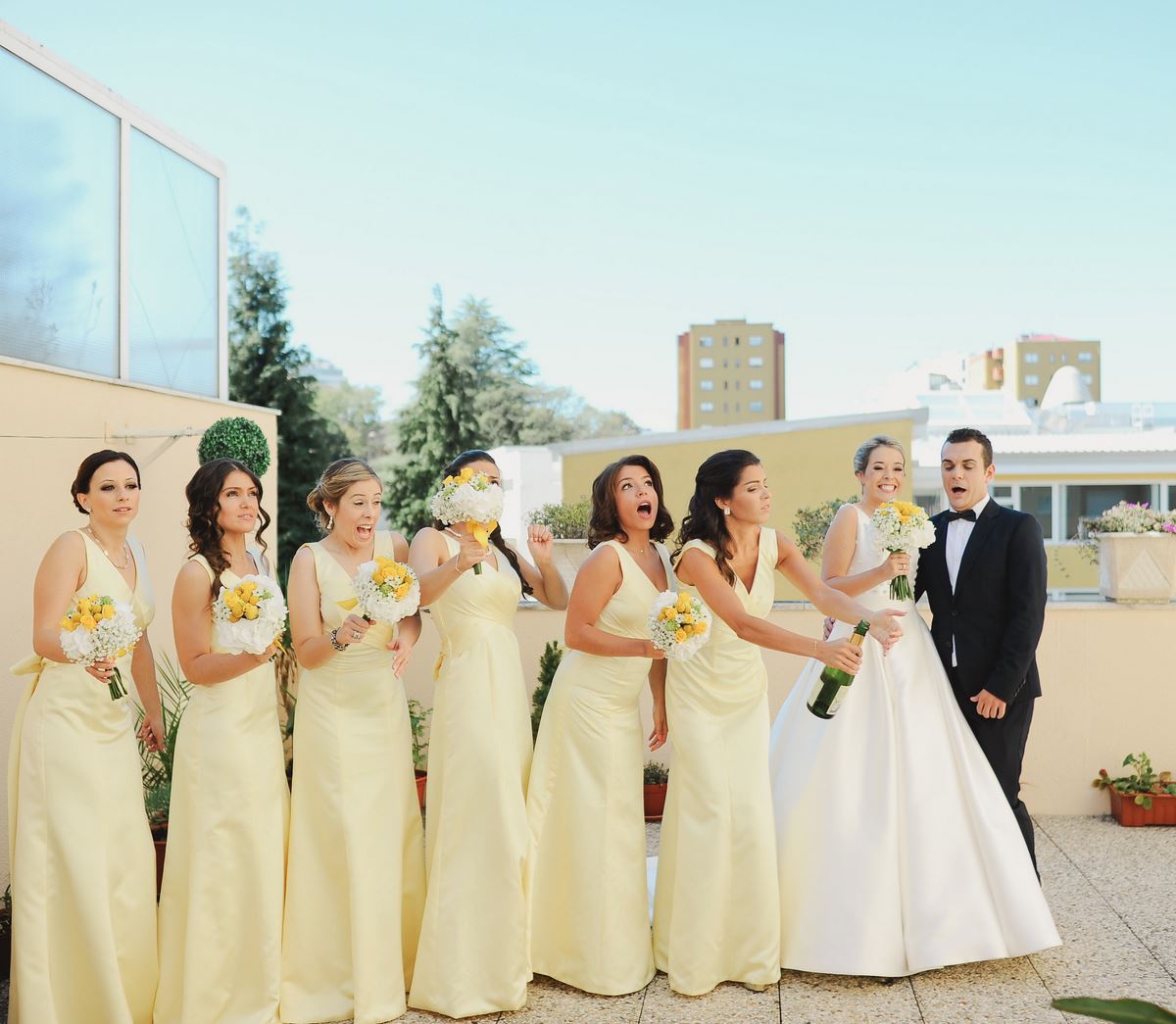 The brightest colour that the human can see represents youth, fun, joy, sunshine and happiness in general. Yellow is the best colour to boost enthusiasm and can contribute to greater confidence and optimism.