Despite a strict life in the army, when it came to Samantha and Steve's winter wedding they didn't want to follow protocol.
"We are far from a conventional couple and we live our lives to the fullest," says Sam, 33.
"We wanted a day to remember that at times didn't follow the normal protocol. I was never going to be a bride that wore a veil, we finished our ceremony with a shot of port and can-canned back up the aisle."
Sam and Steve, 32, held their winter wedding St Pierre Hotel and Country Club, Chepstow, Wales on December 22, 2018 alongside 90 friends and family.
The style of the day was based on the bride's favourite book – The Lion, the Witch and the Wardrobe. "The theme was 'Always winter, never Christmas' as per the white witch's spell in the book," Sam says.
Narnia-themed thrones, fairy-lit tree decorations and cream and white tones created a winter wonderland at the Welsh venue.
"People would have been disappointed if we stuck with convention, so we had port toasts at the end of our vows, got the whole room dancing to Your Love is Lifting Me Higher during
the breakfast, with help from our amazing singing waiter, and had our first dance to Morecombe and Wise's Bring Me Sunshine. It was just us to a tee," Sam says.
Photos courtesy of The Wedding Guys.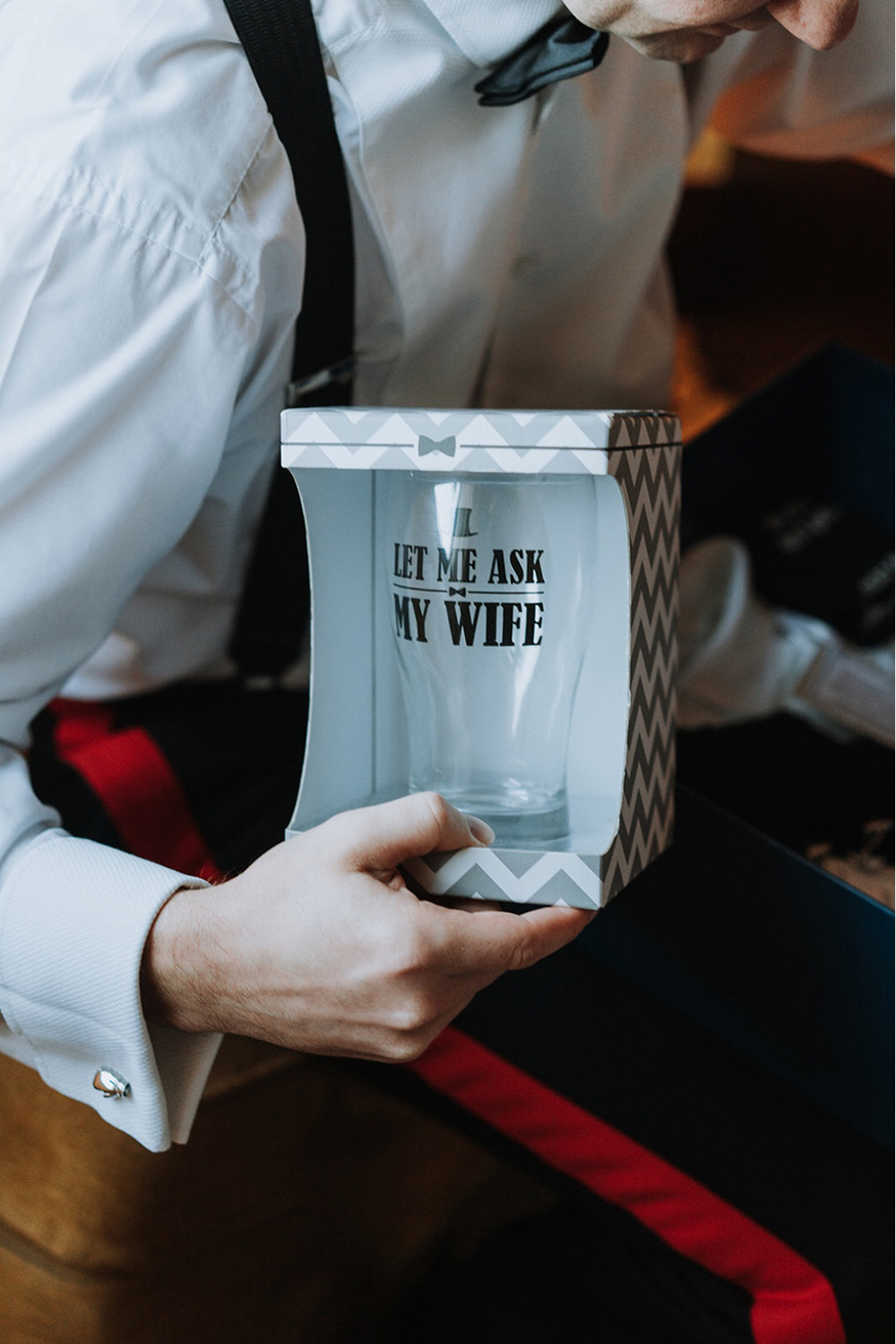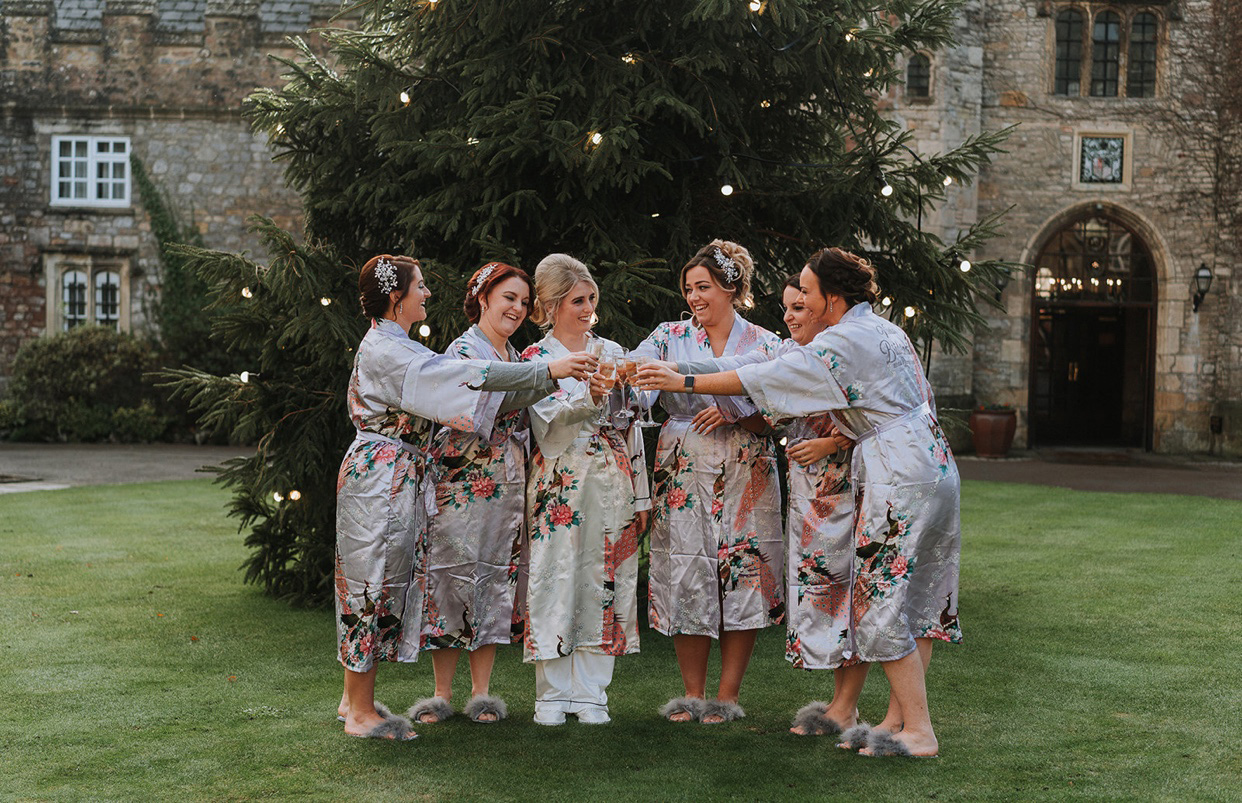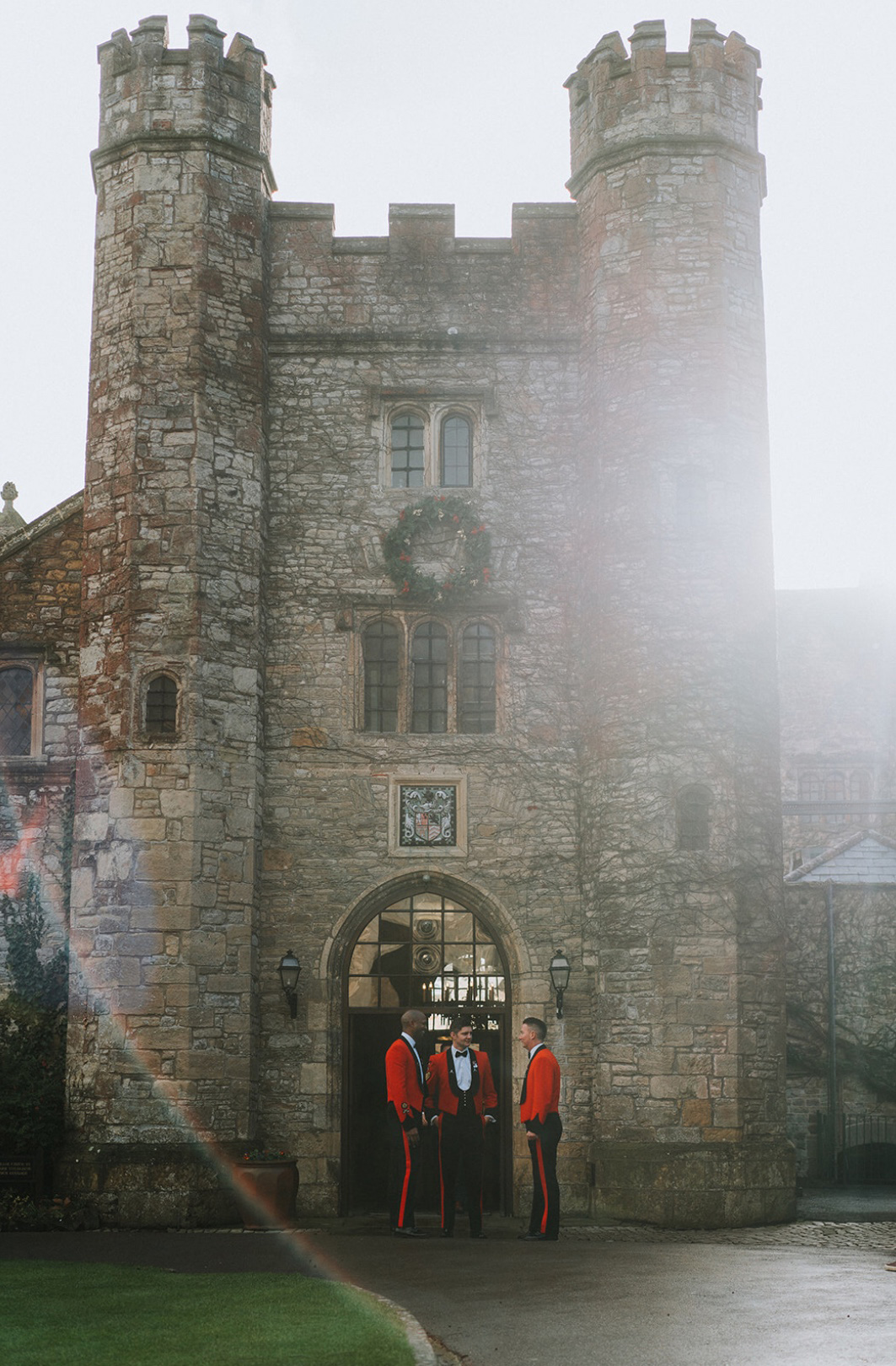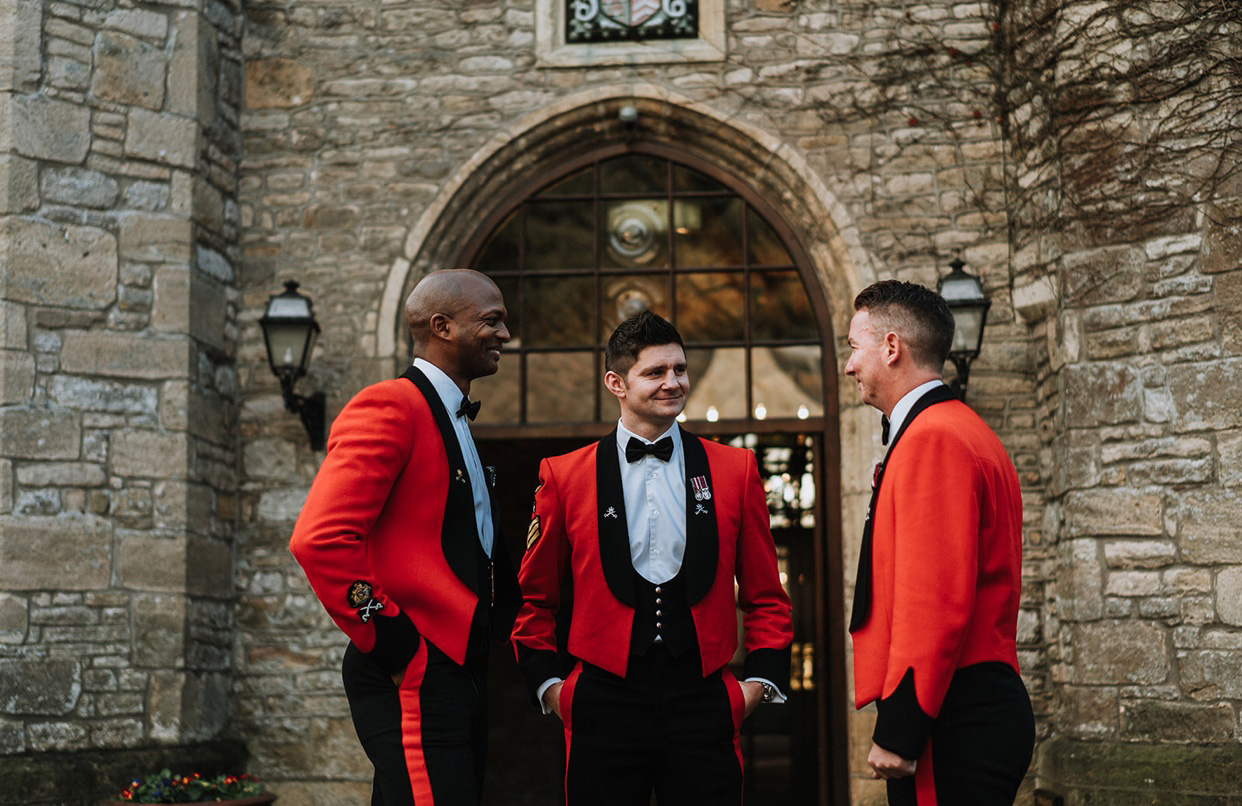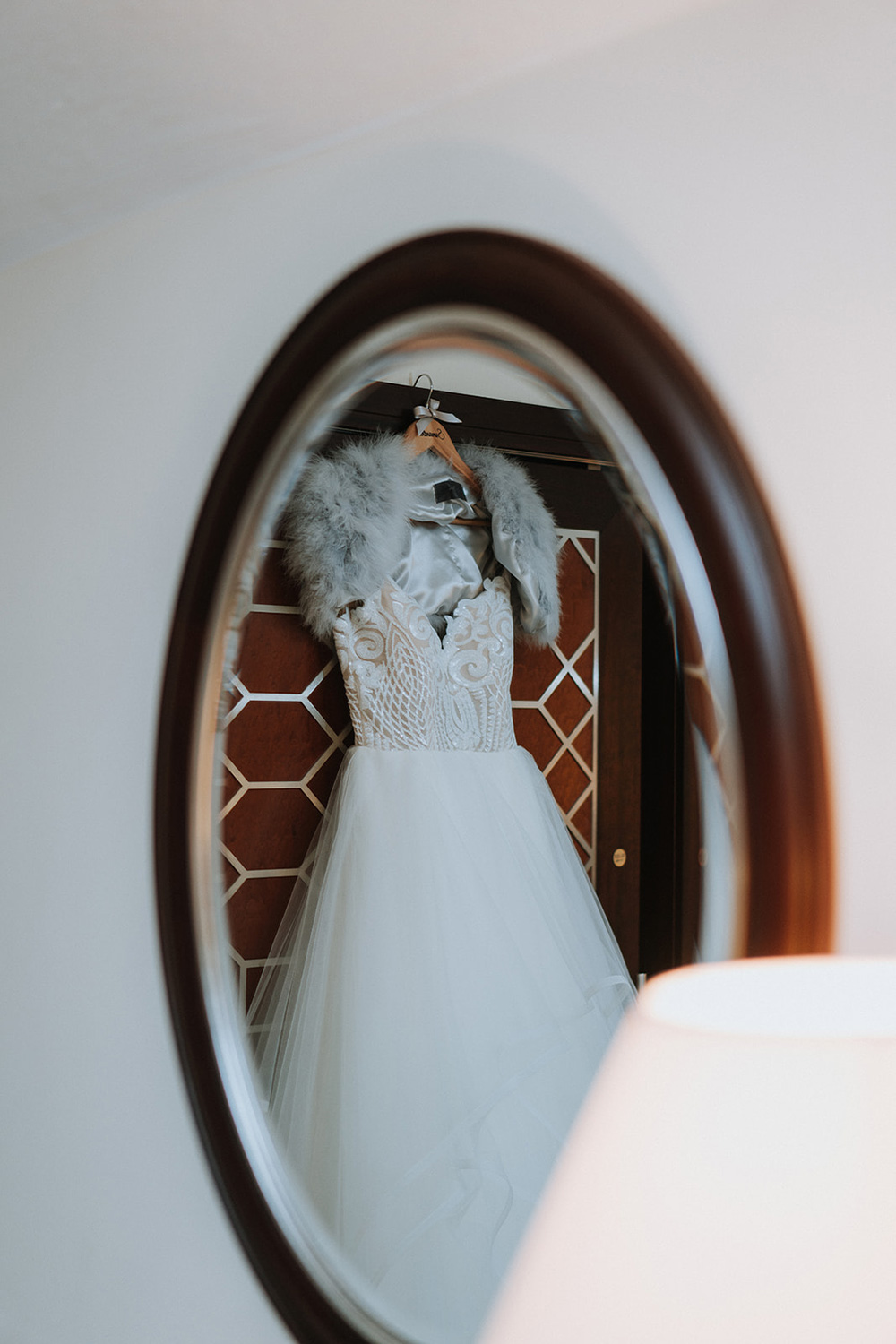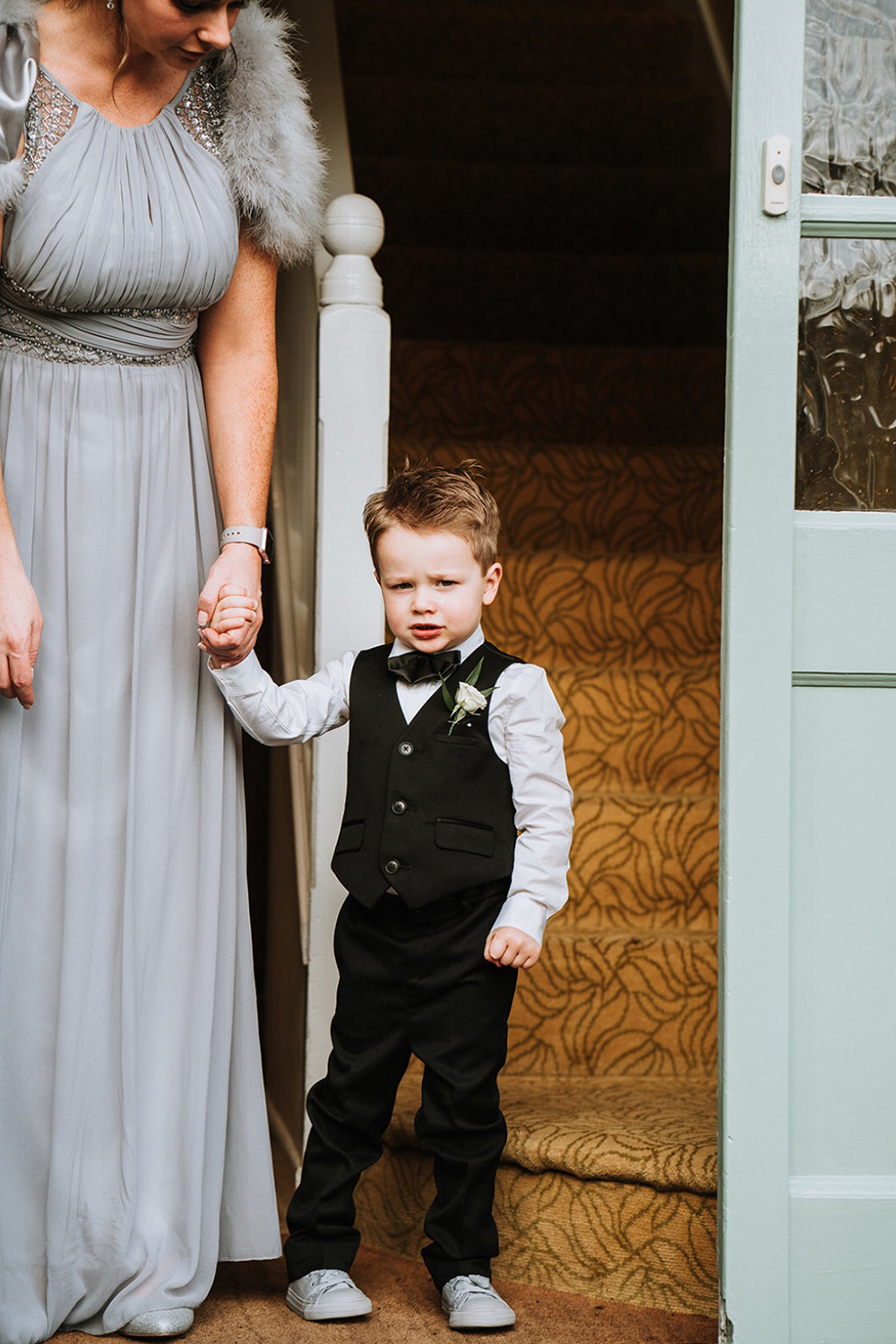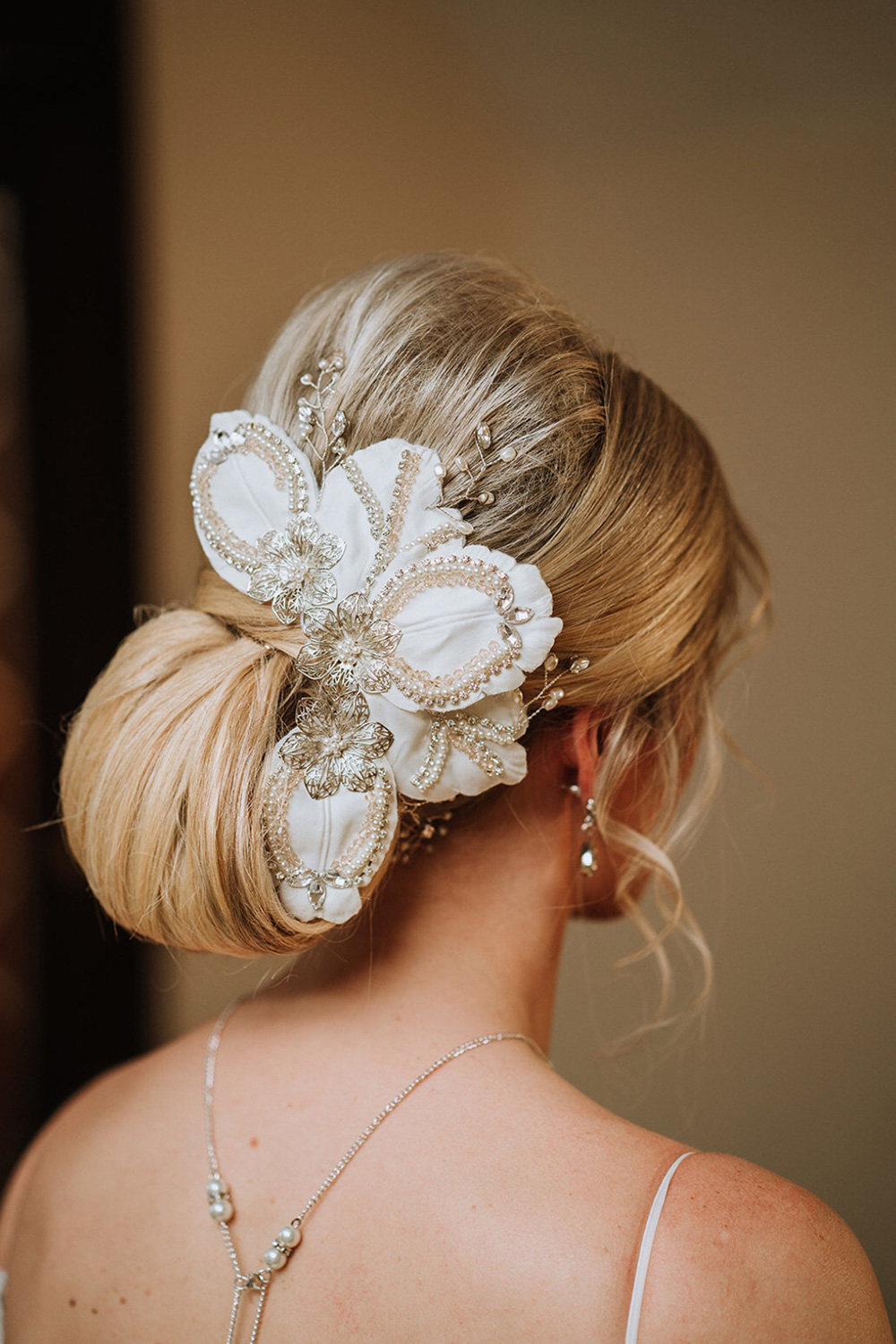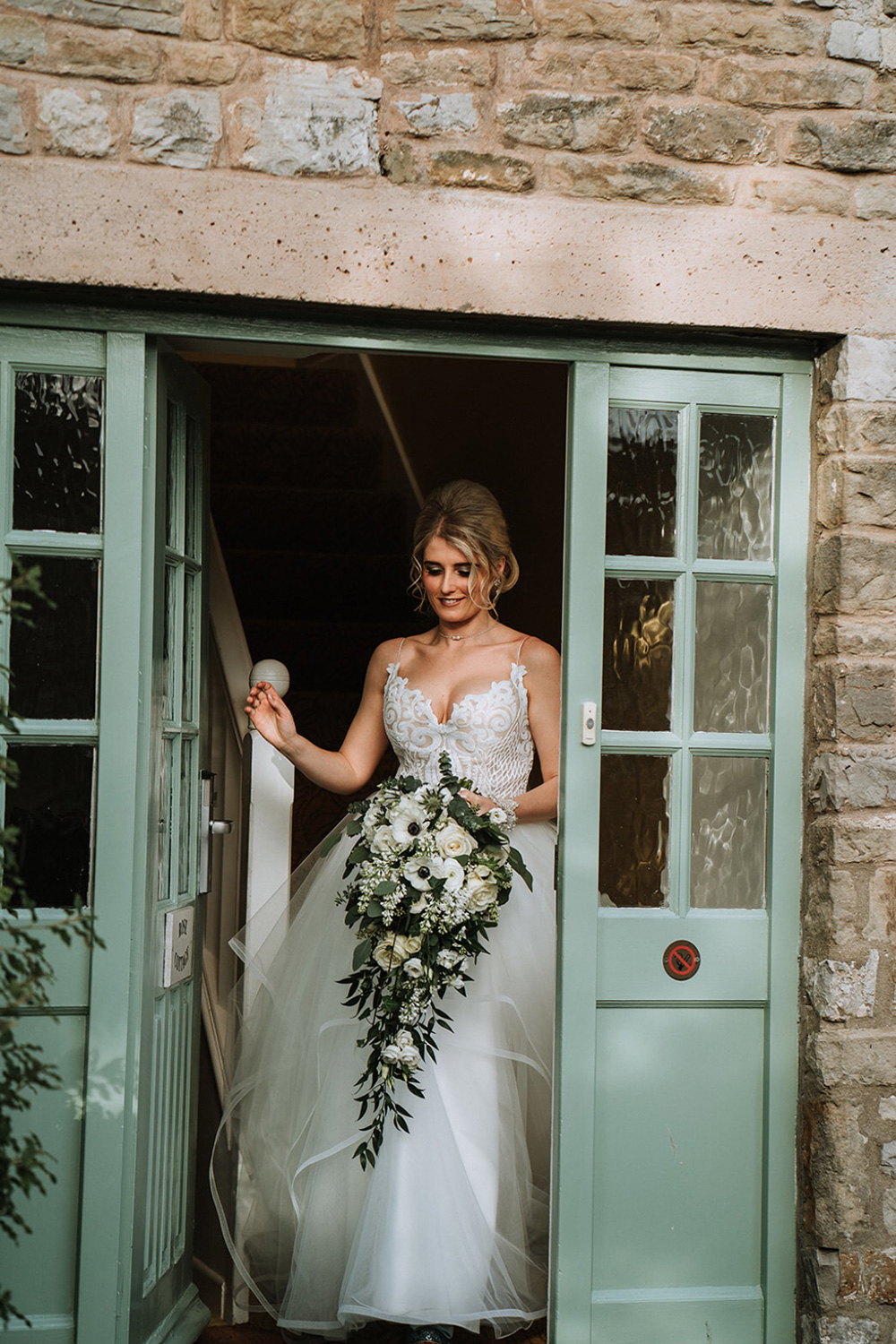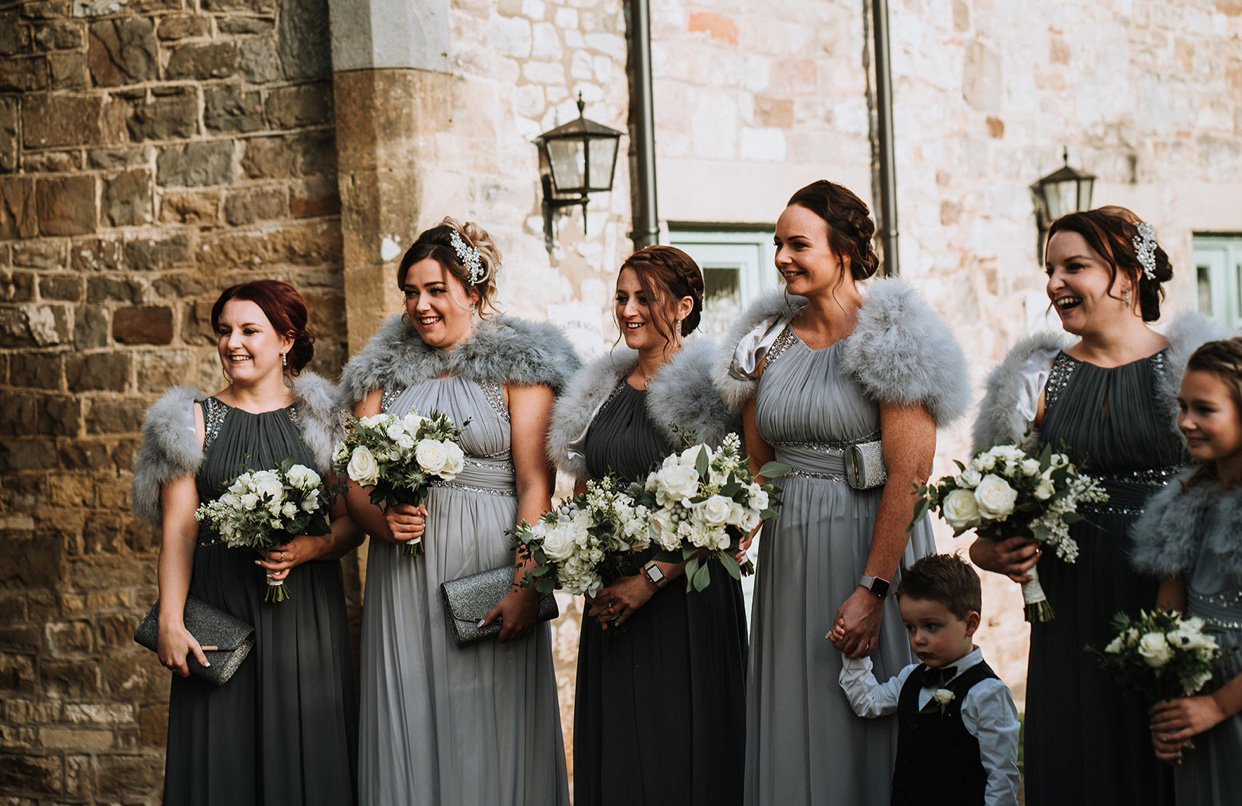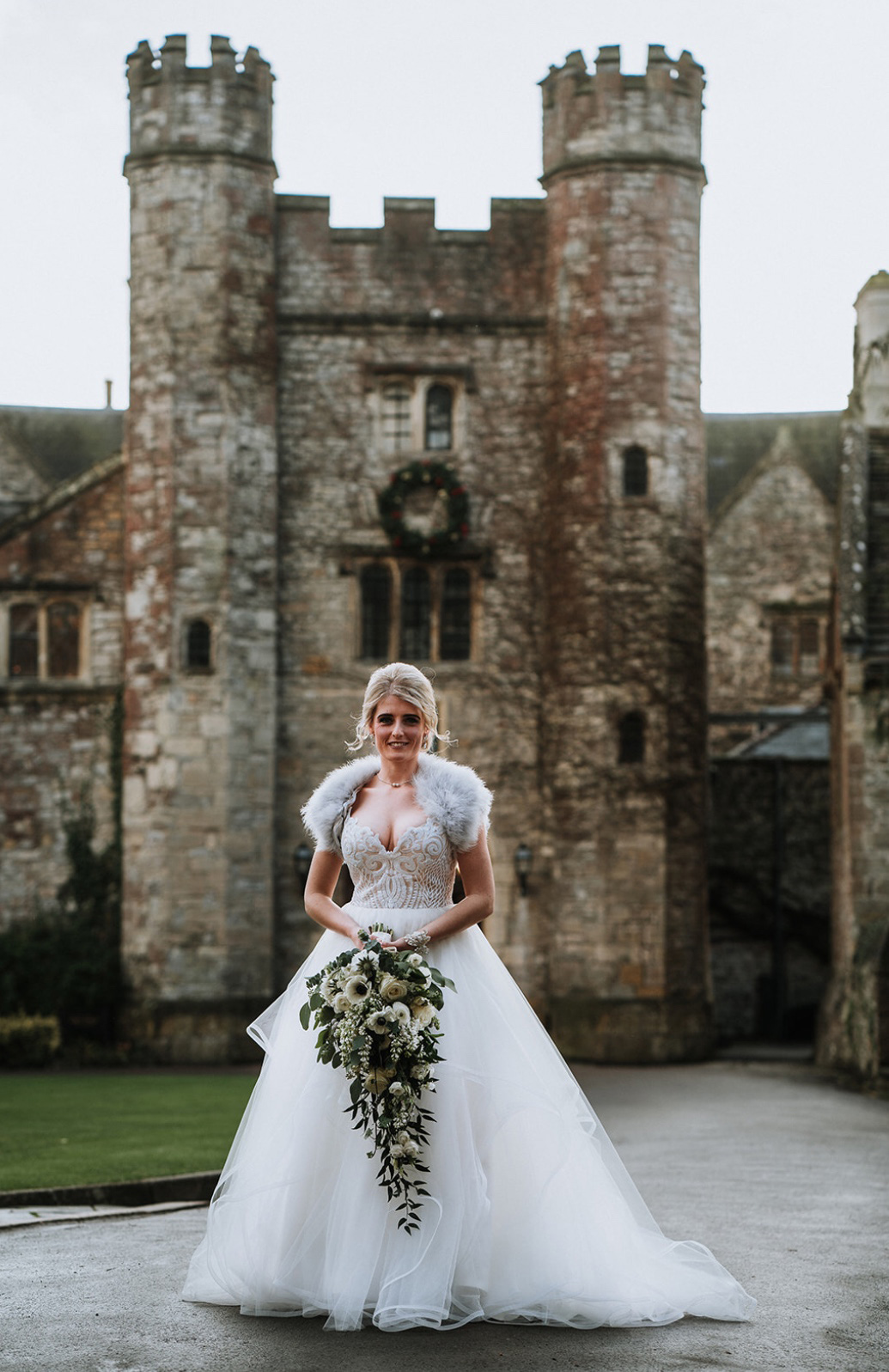 Sam paired her embellished ballgown with a grey bolero, custom-made hairpiece and her something blue – heels from Irregular Choice.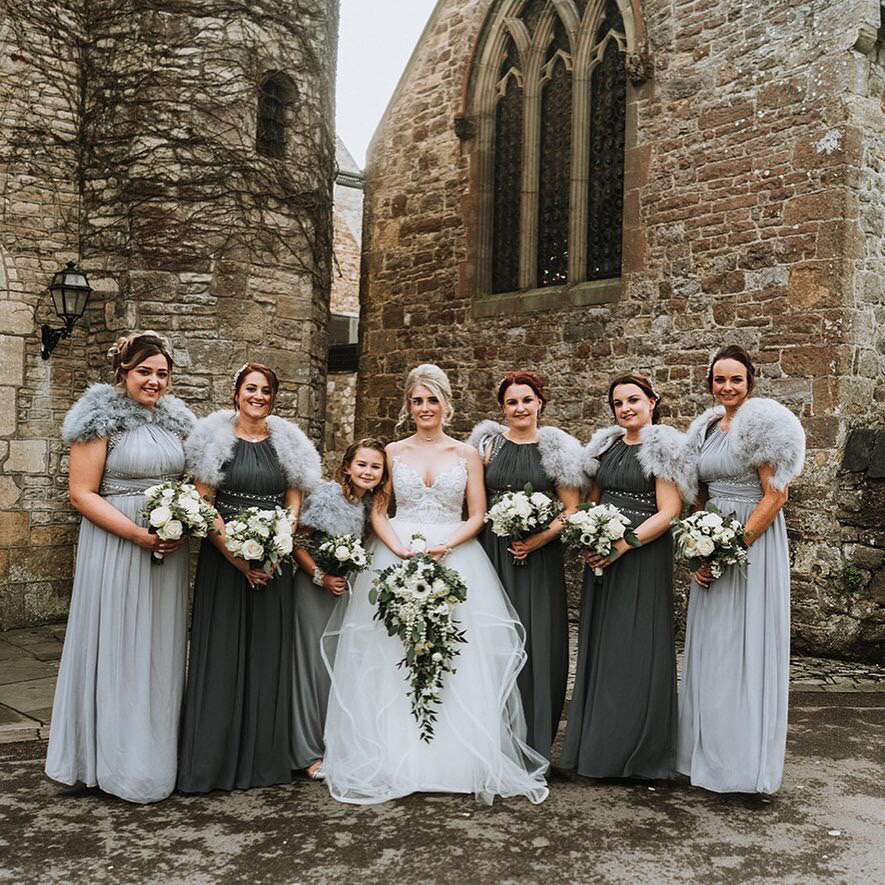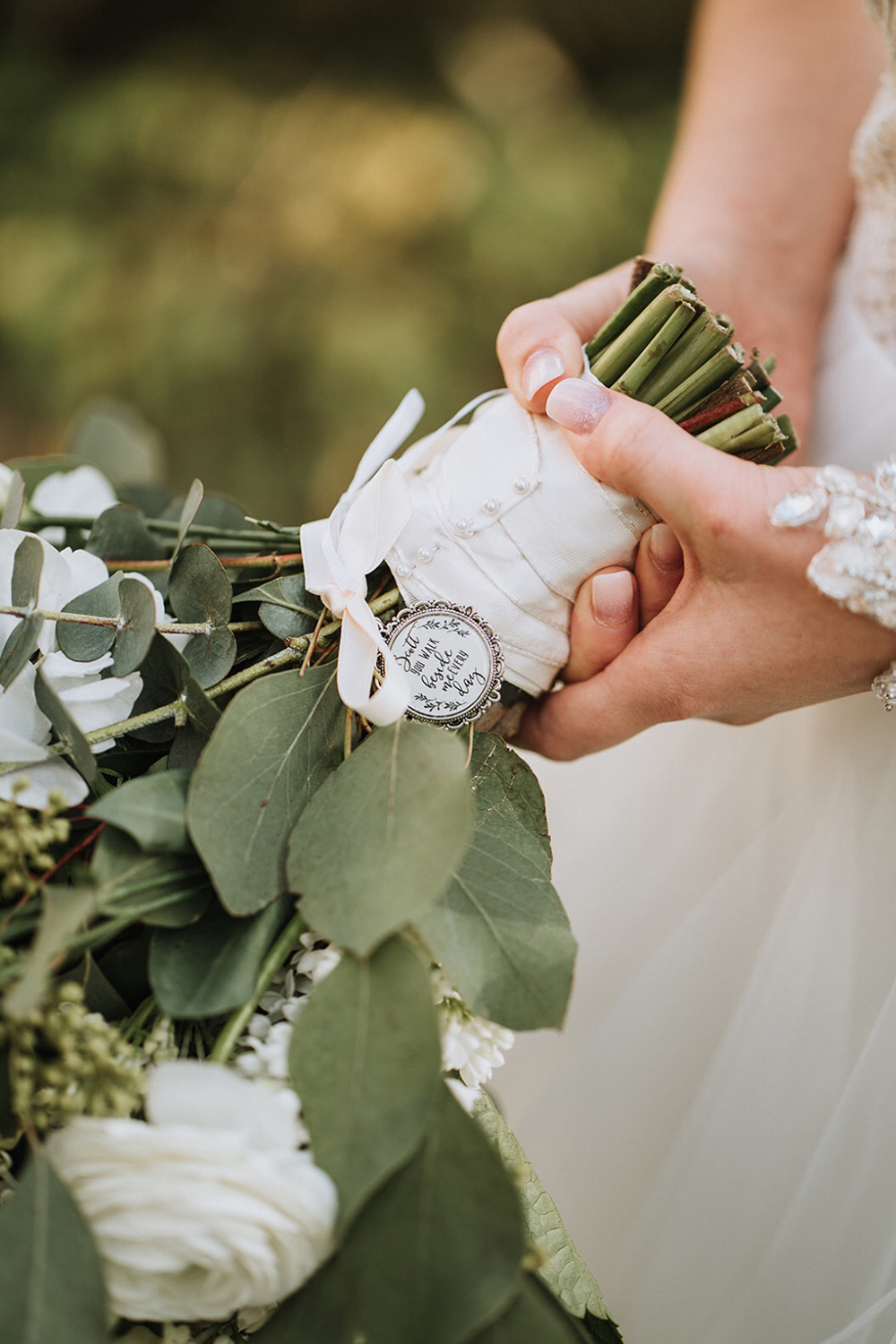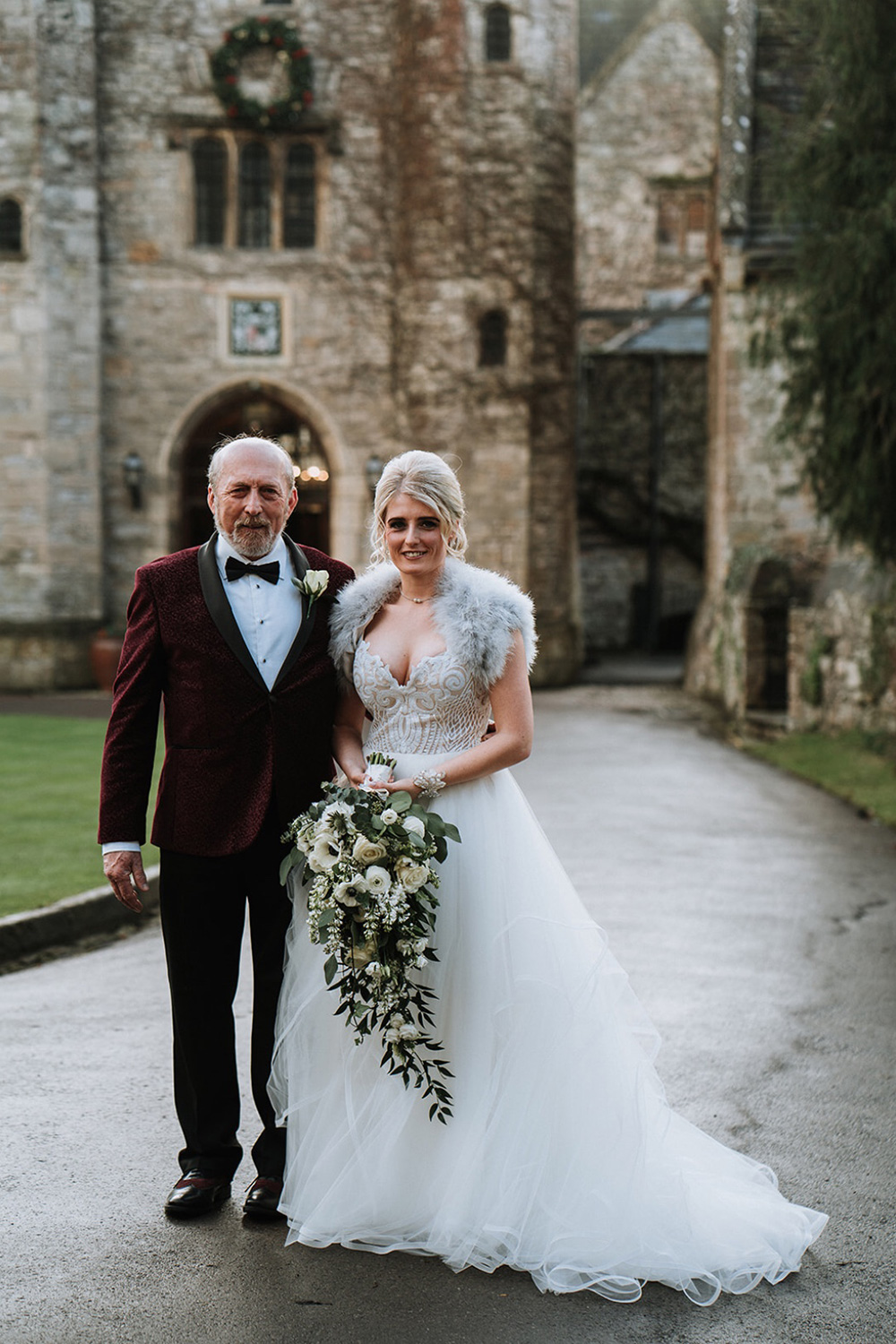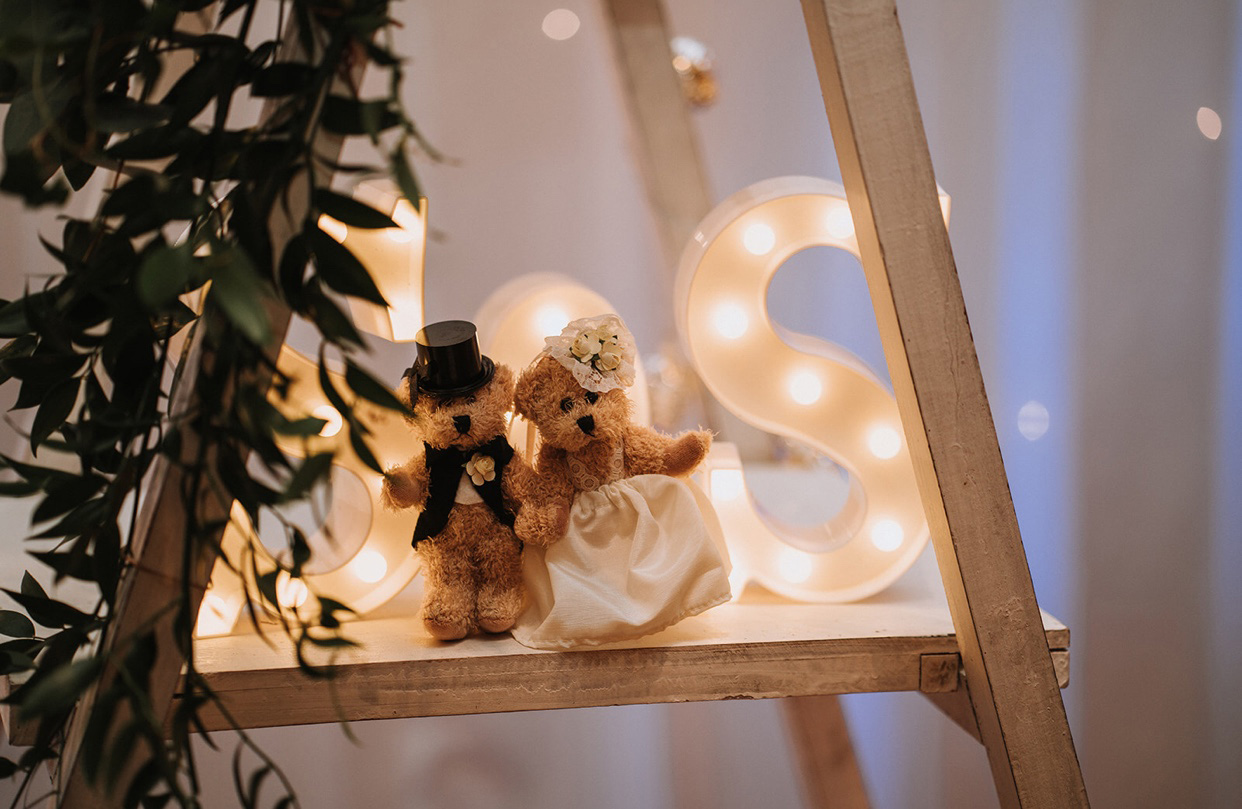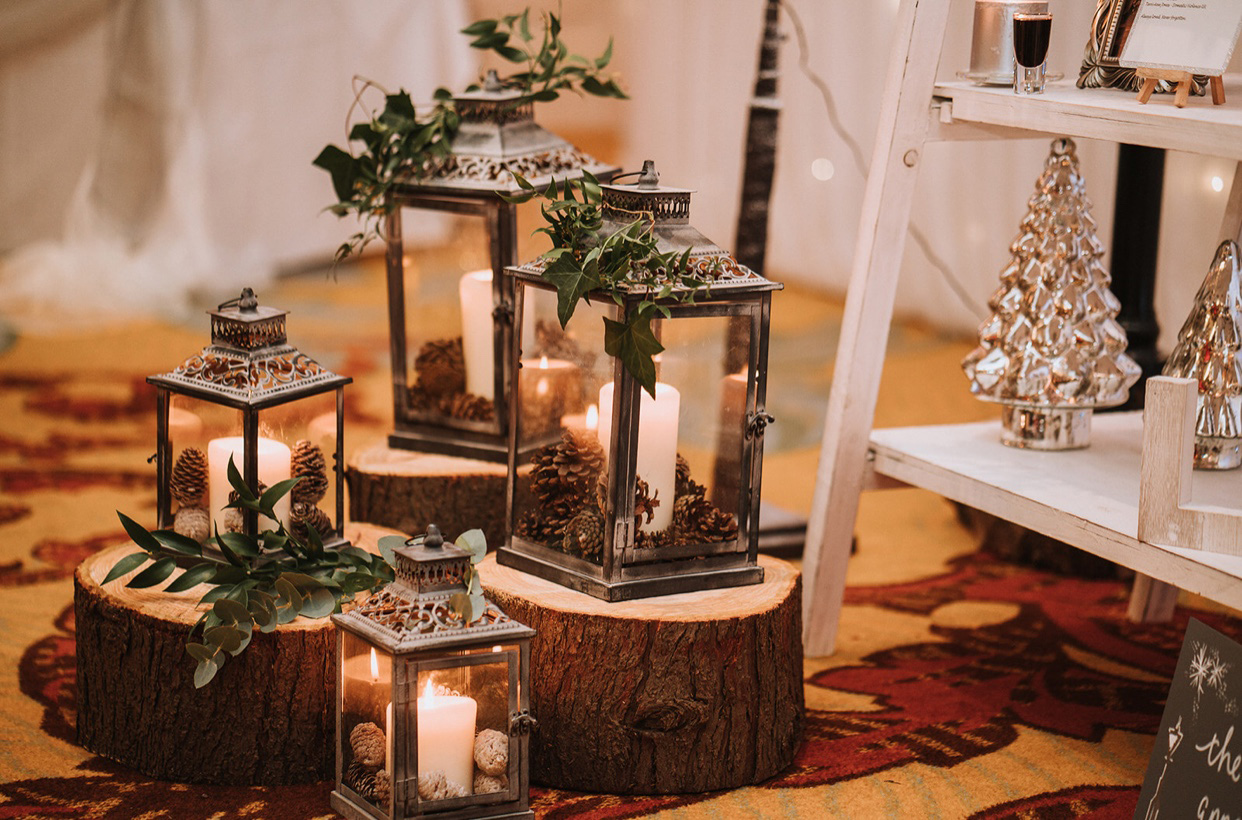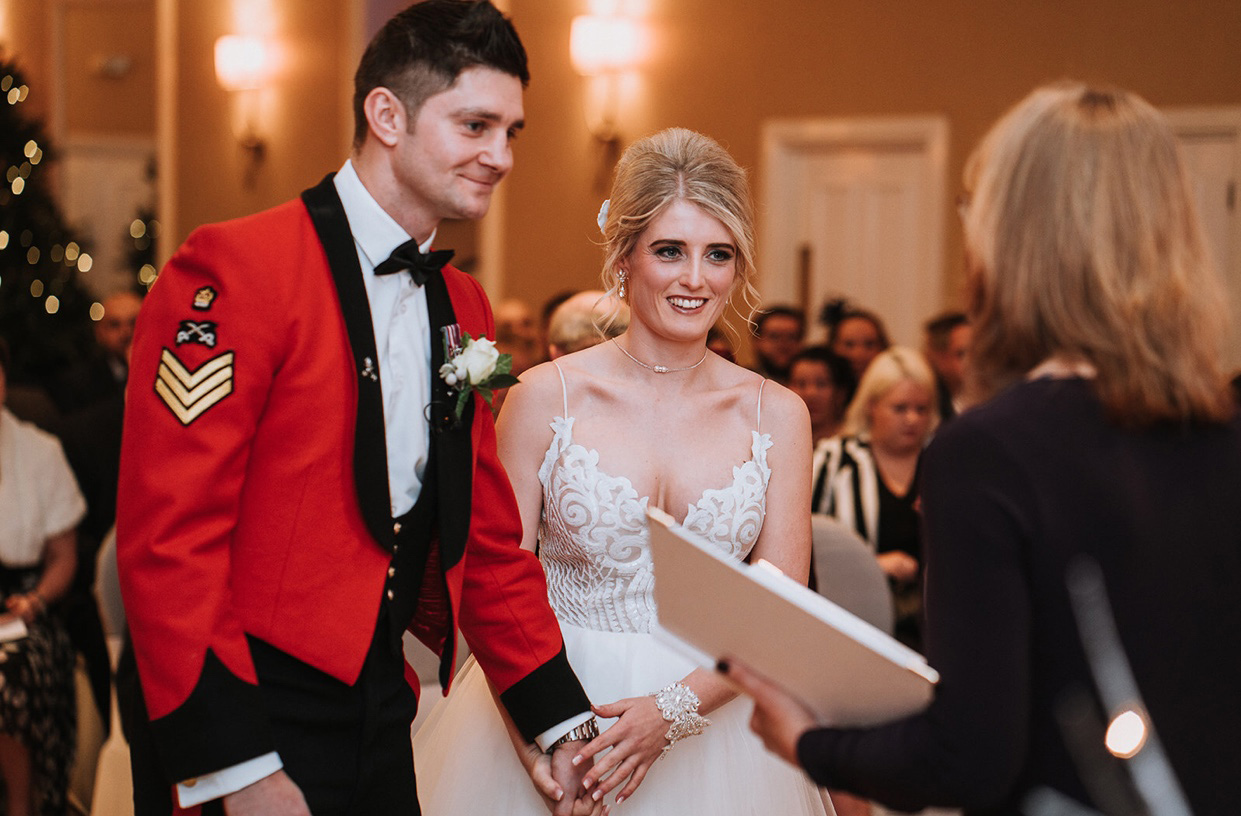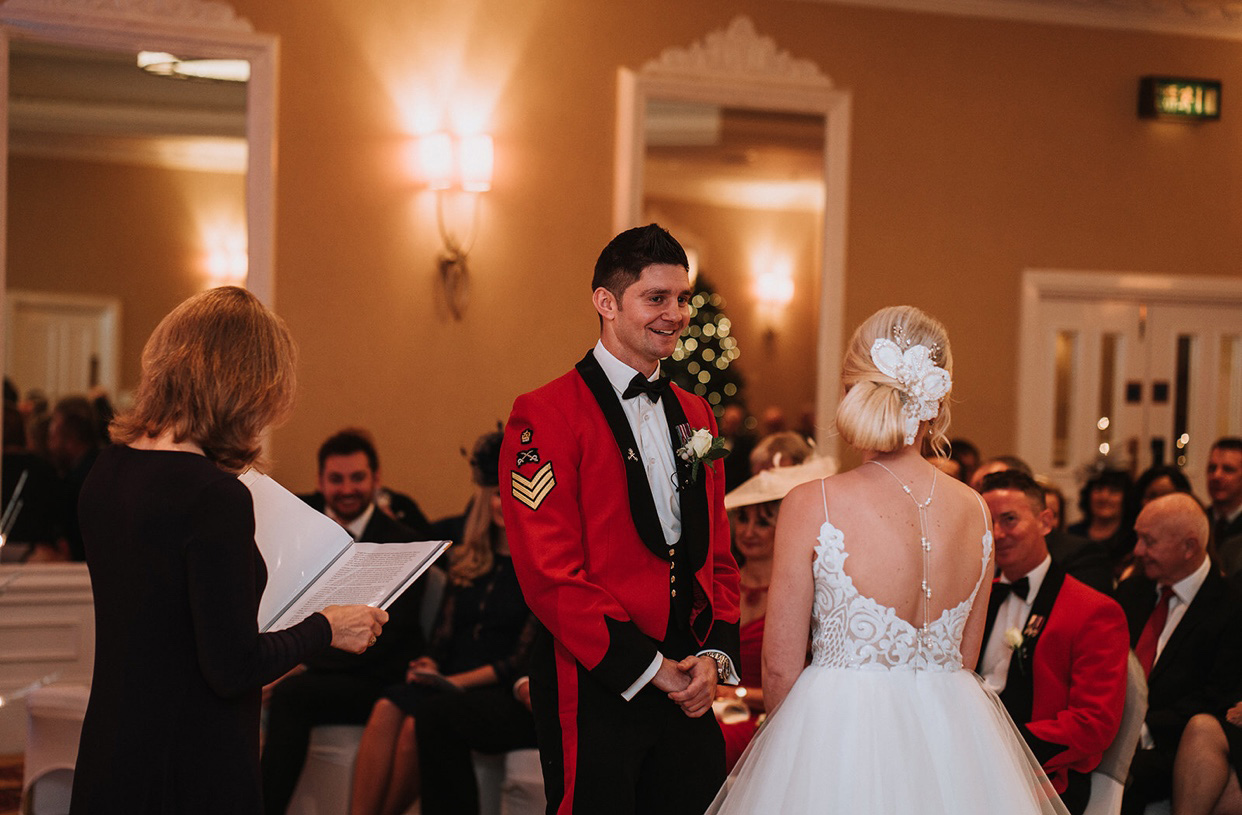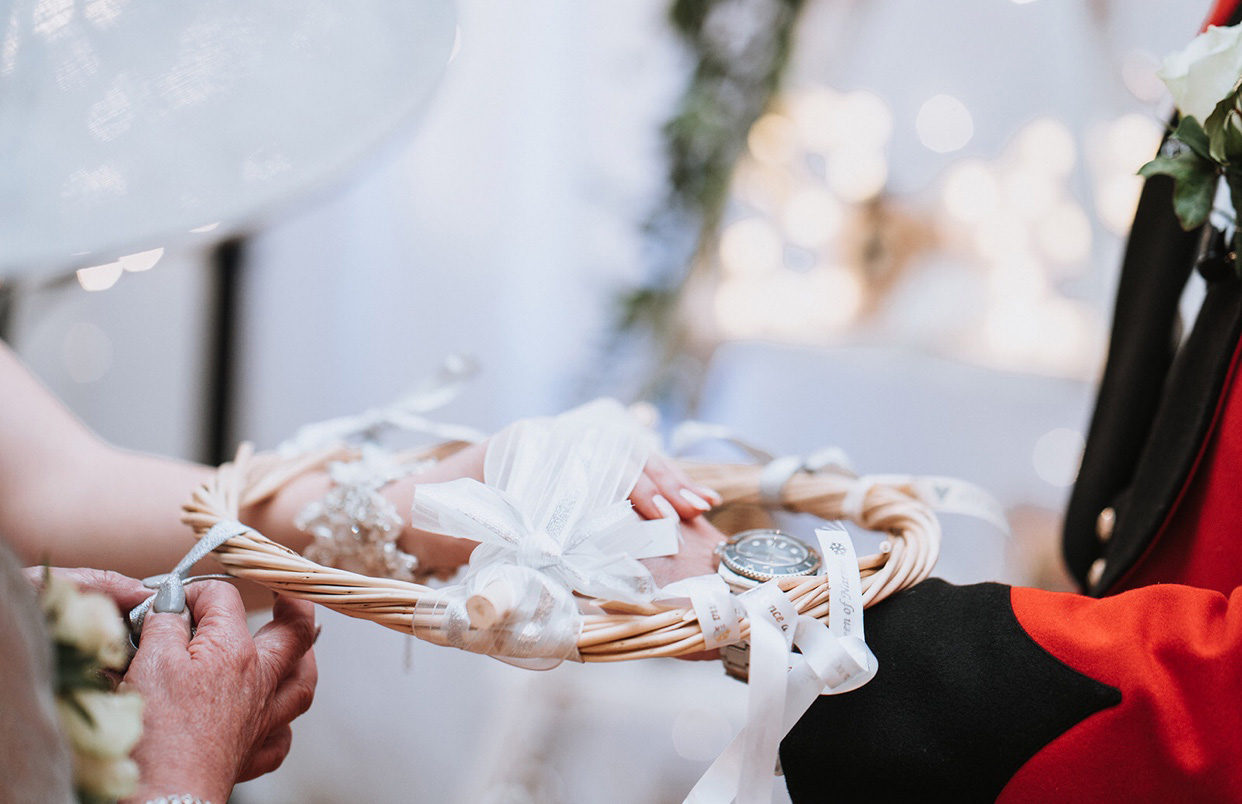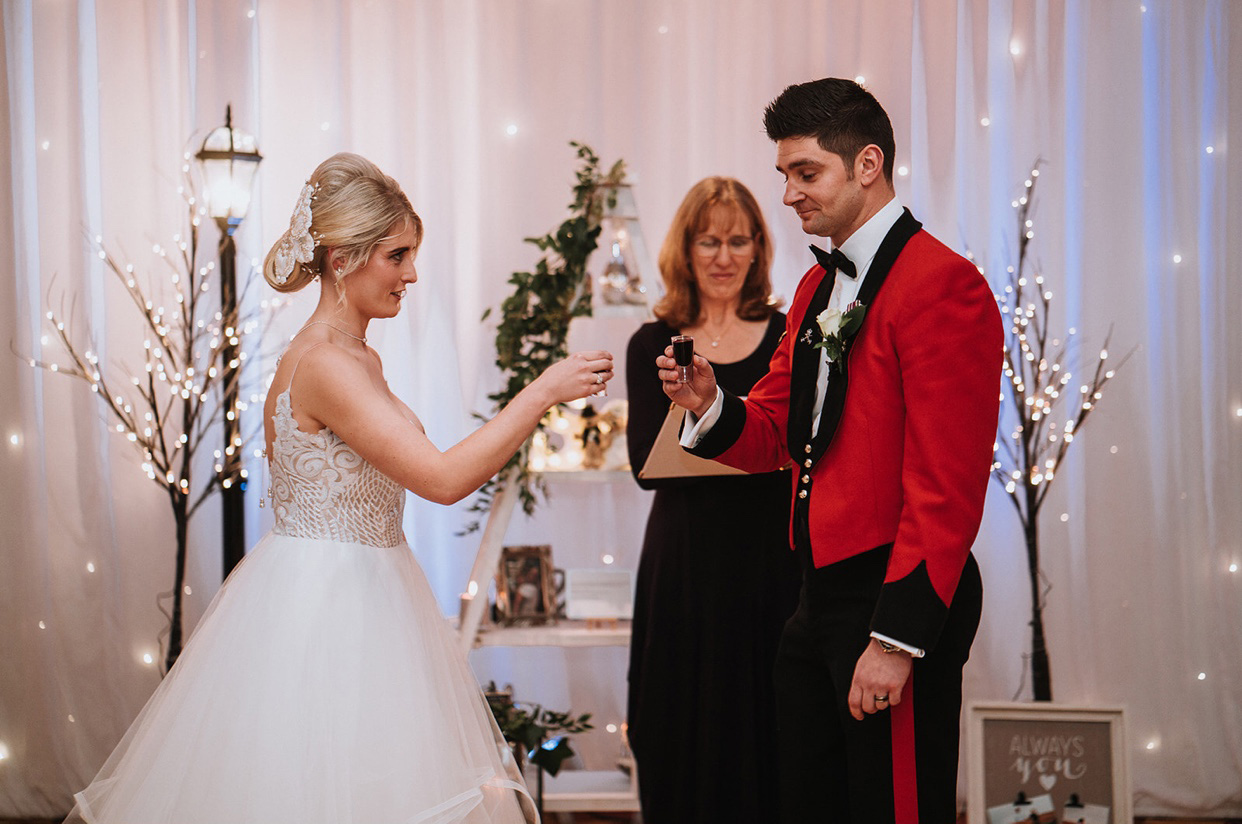 "Me and Steve are both serving soldiers in the British Army with over 30 years' experience between us and have completed tours of Iraq and Afghanistan," Sam says. "We originally met 10 years ago but romance was far from both of our minds. Fast forward to three years ago when I was assigned into the unit he was serving with; our romance didn't quite kick-start straight away, but we shared a love of port drinking in the bar and going to the gym."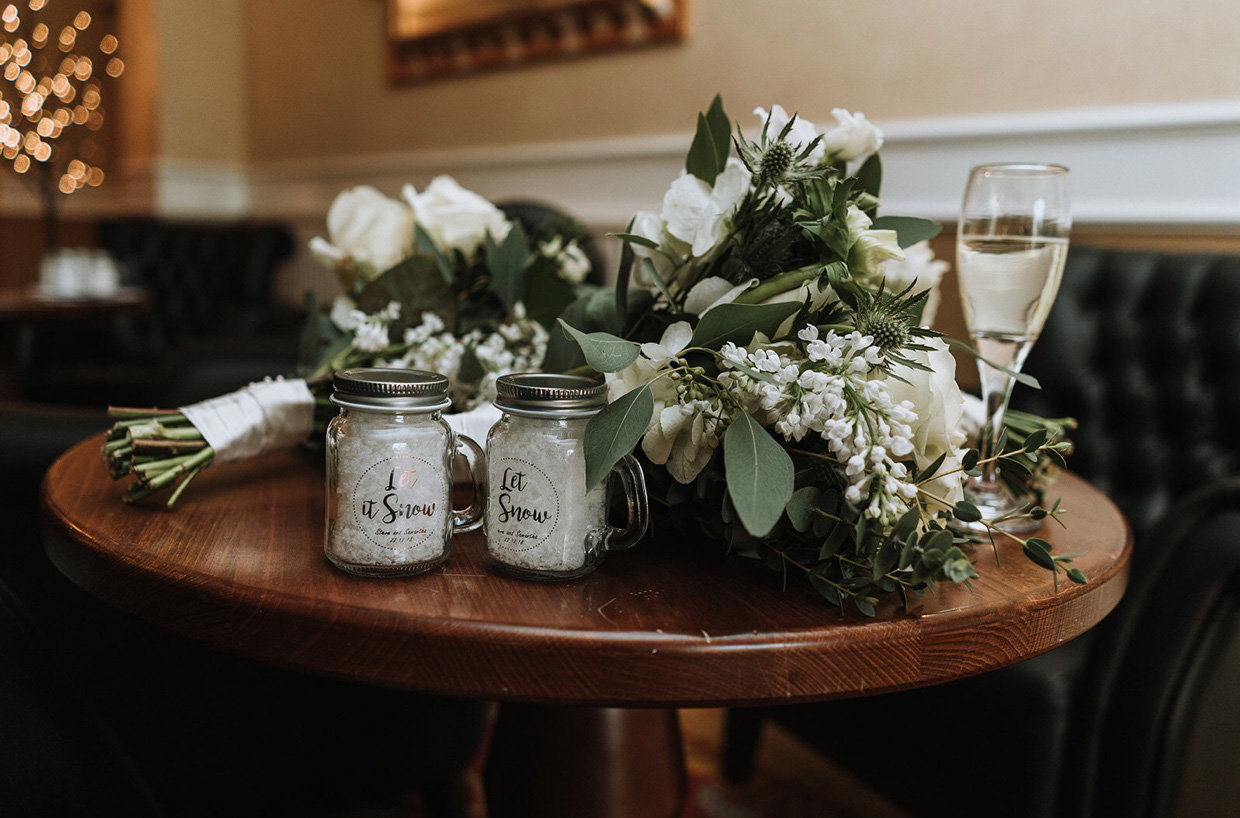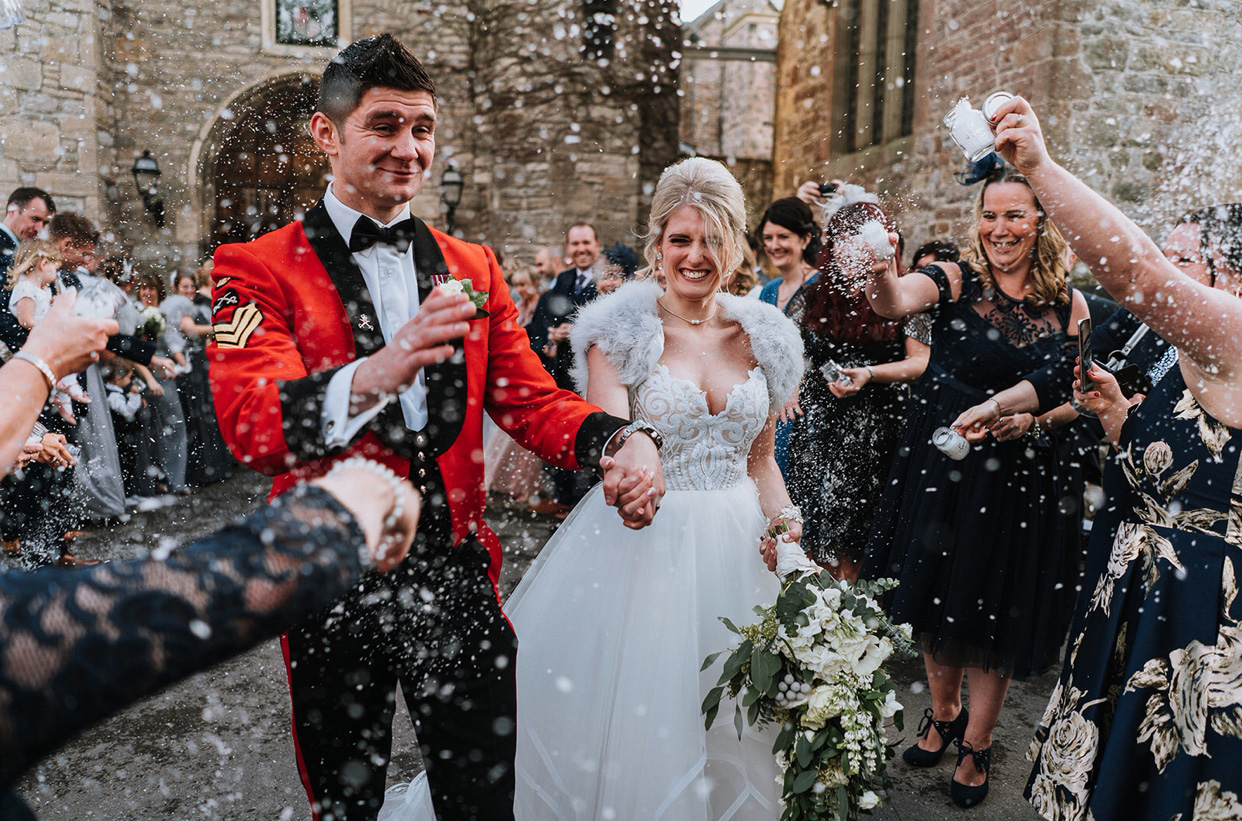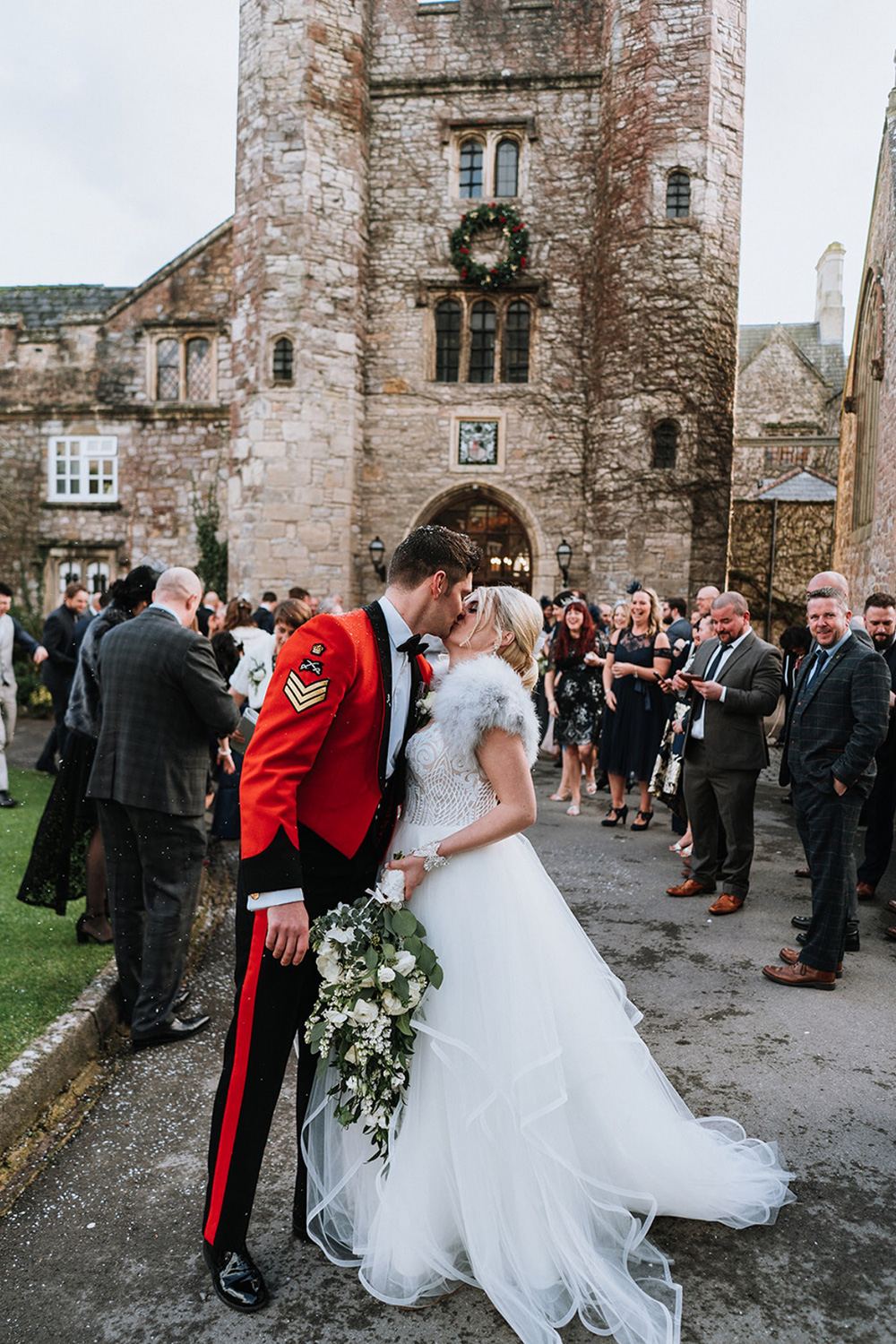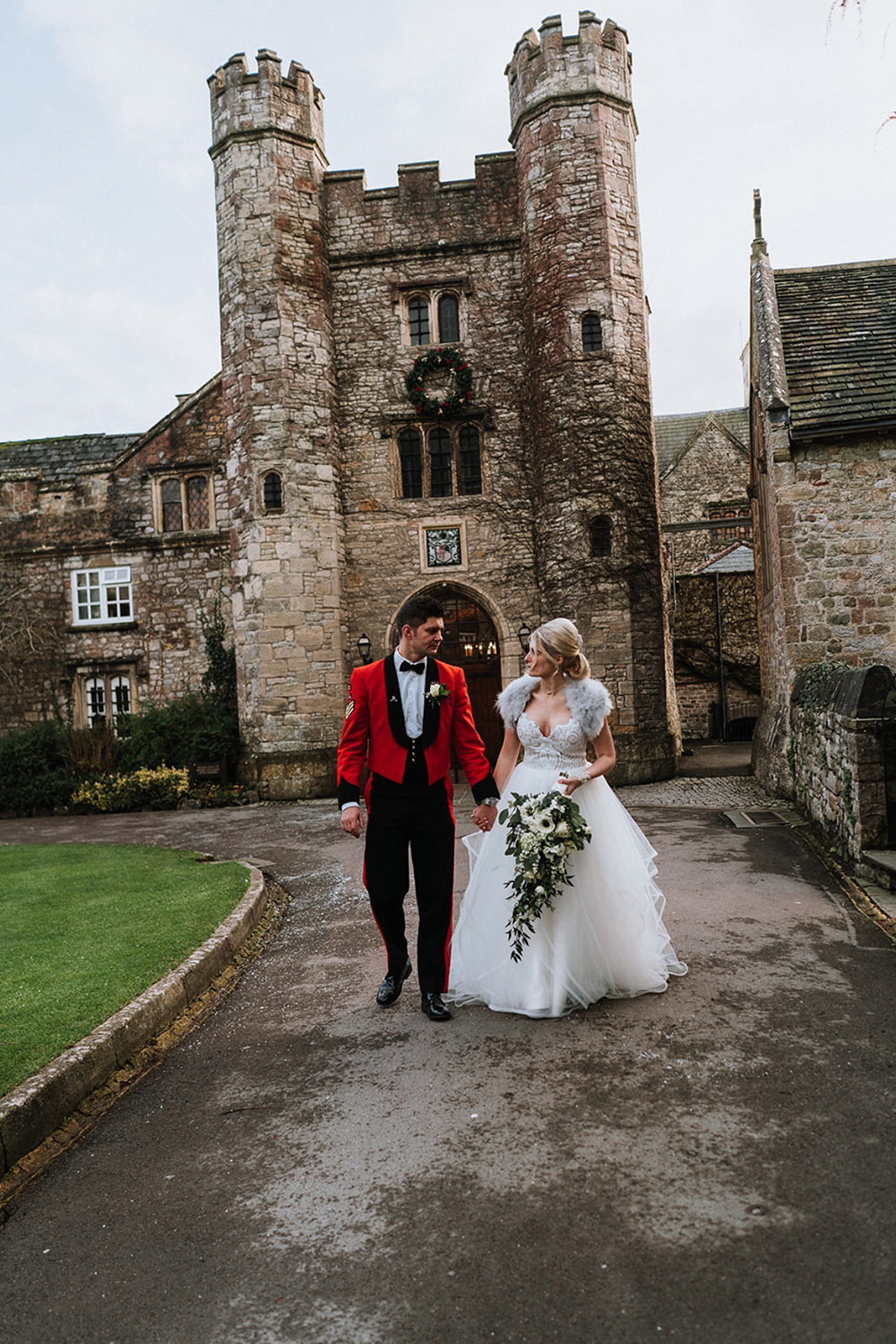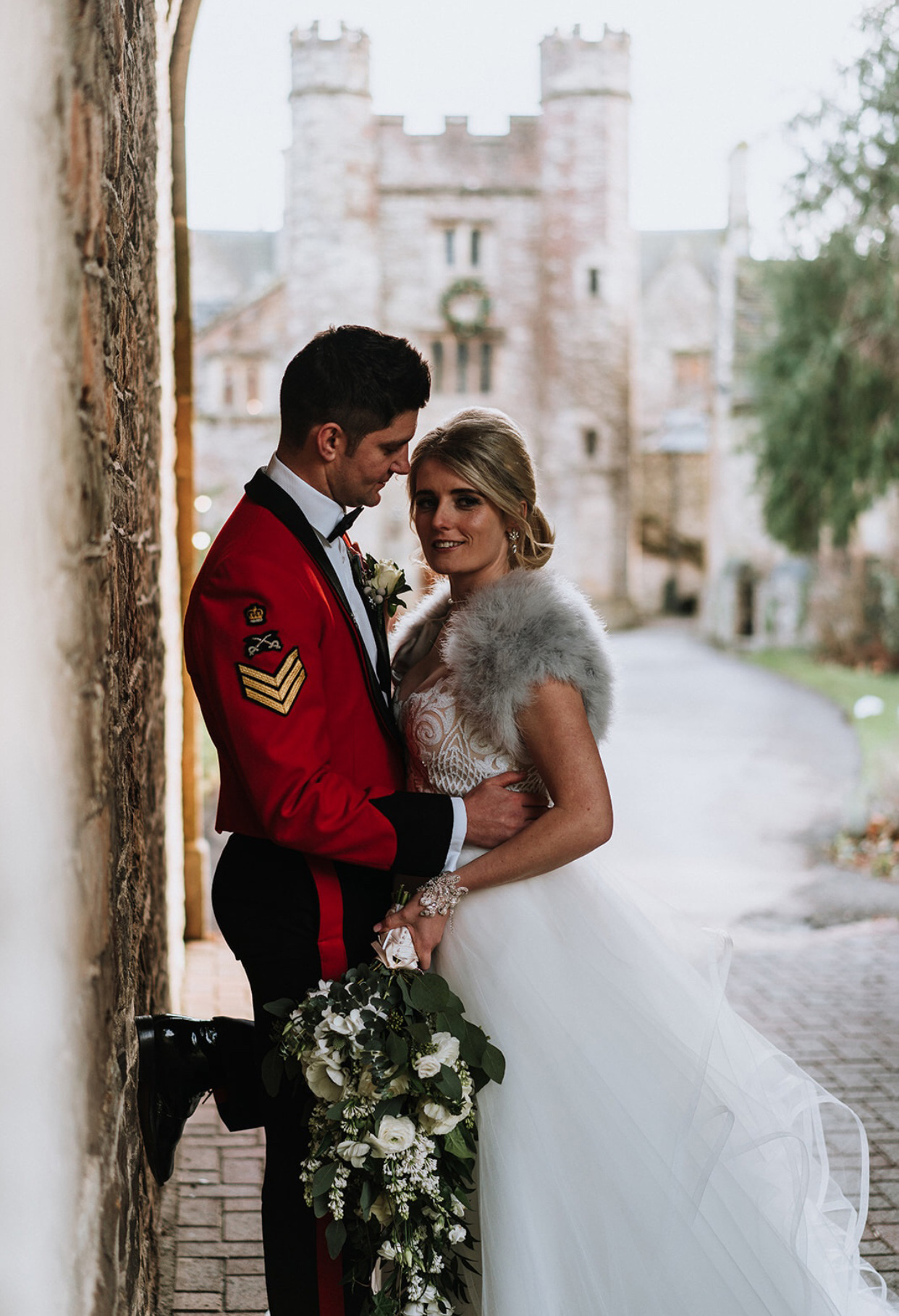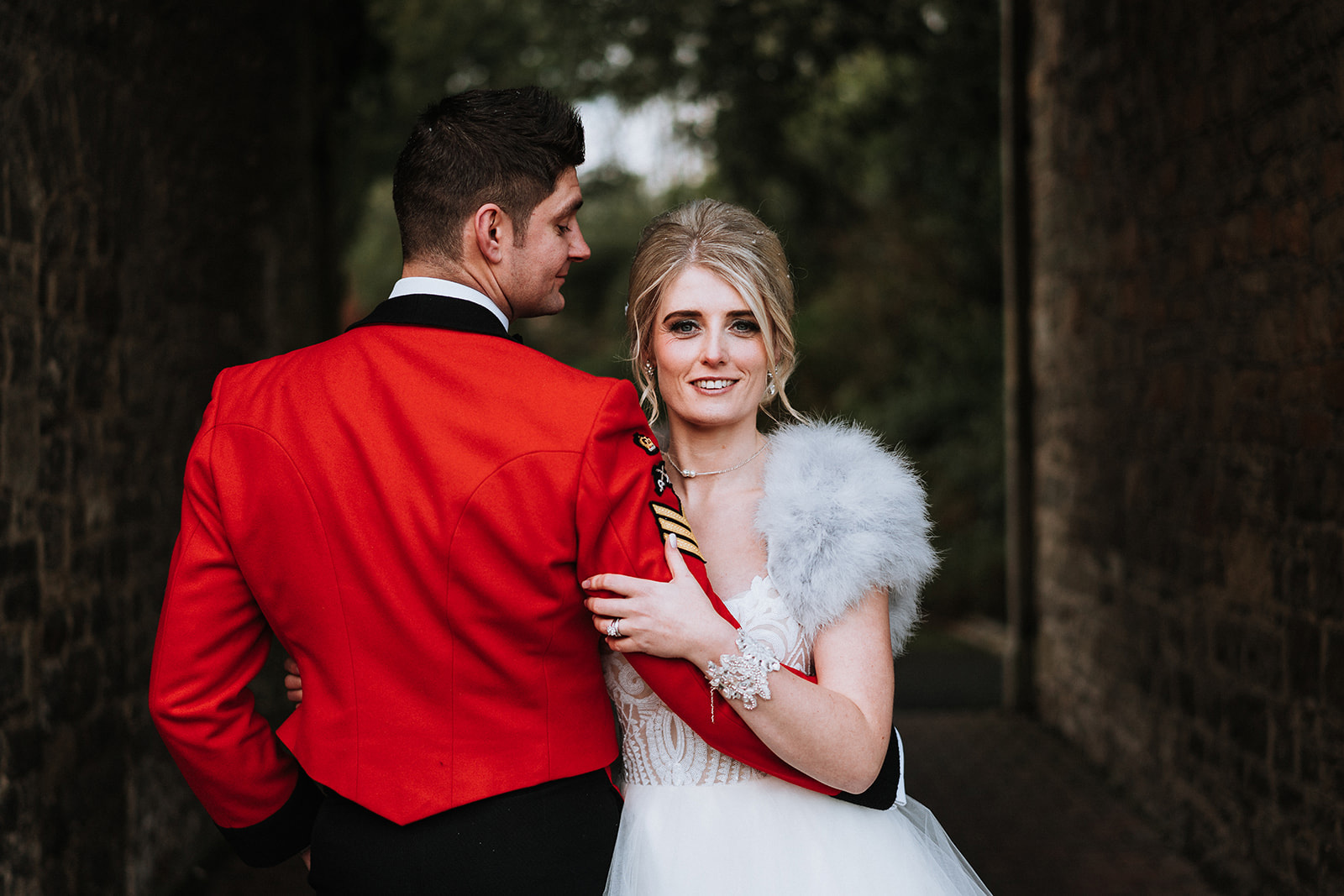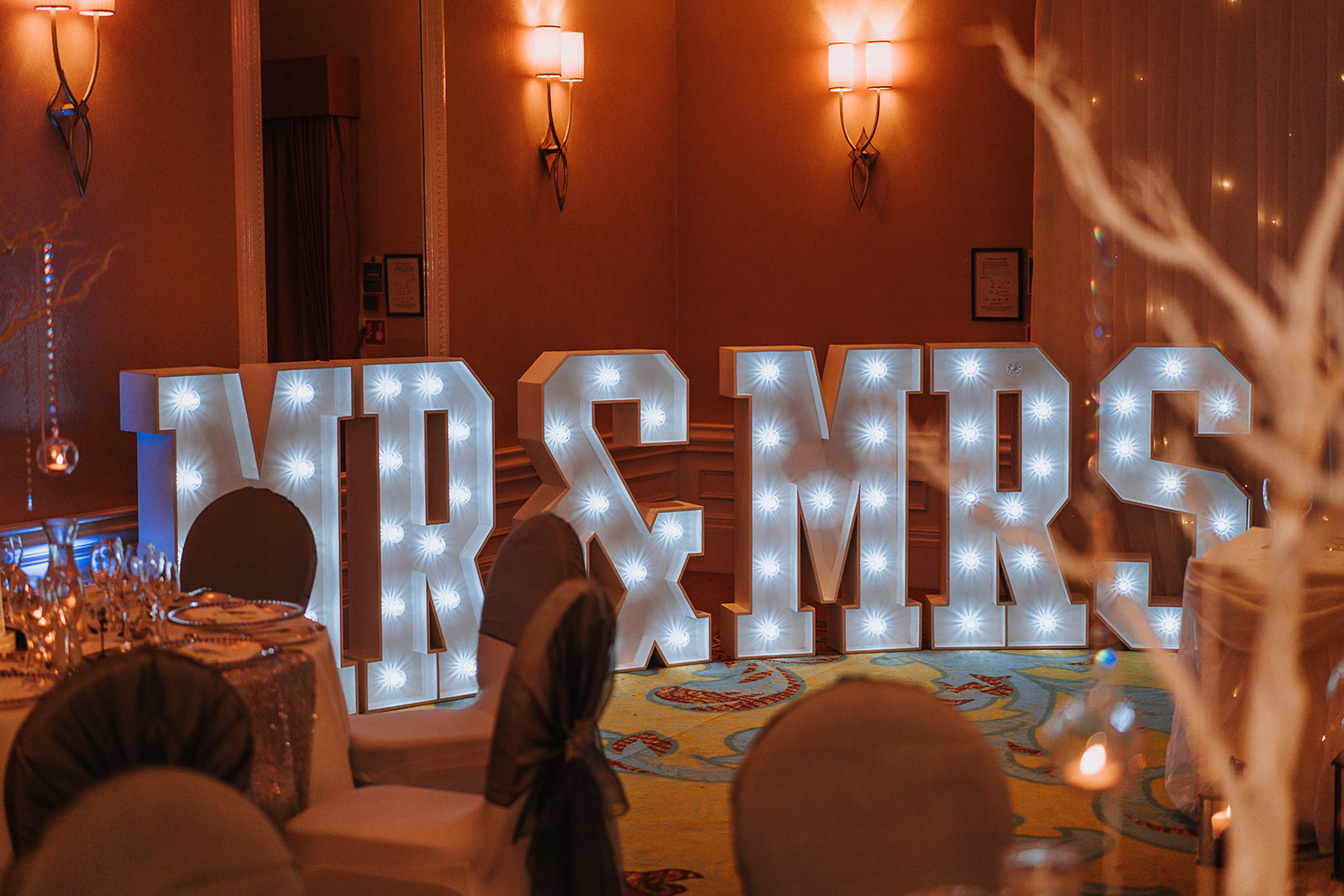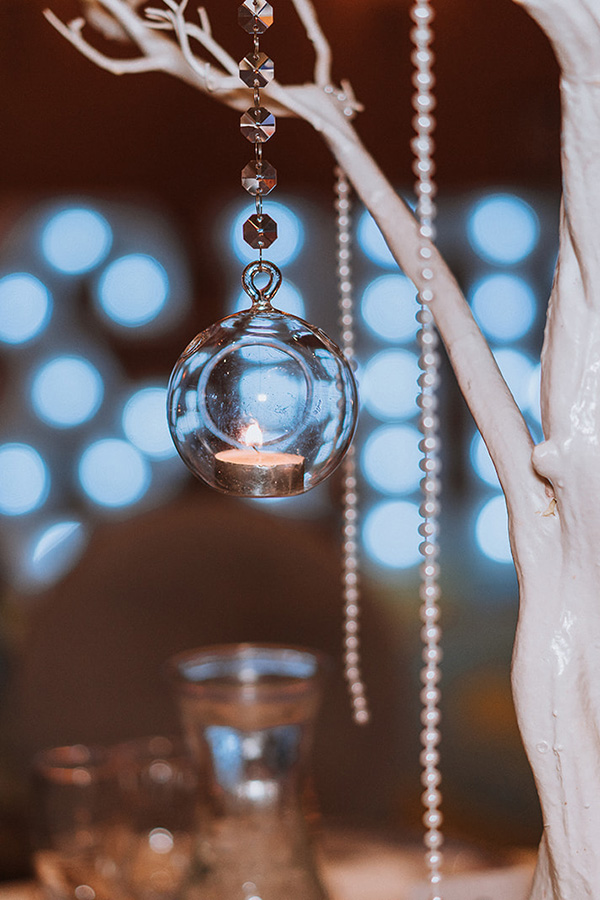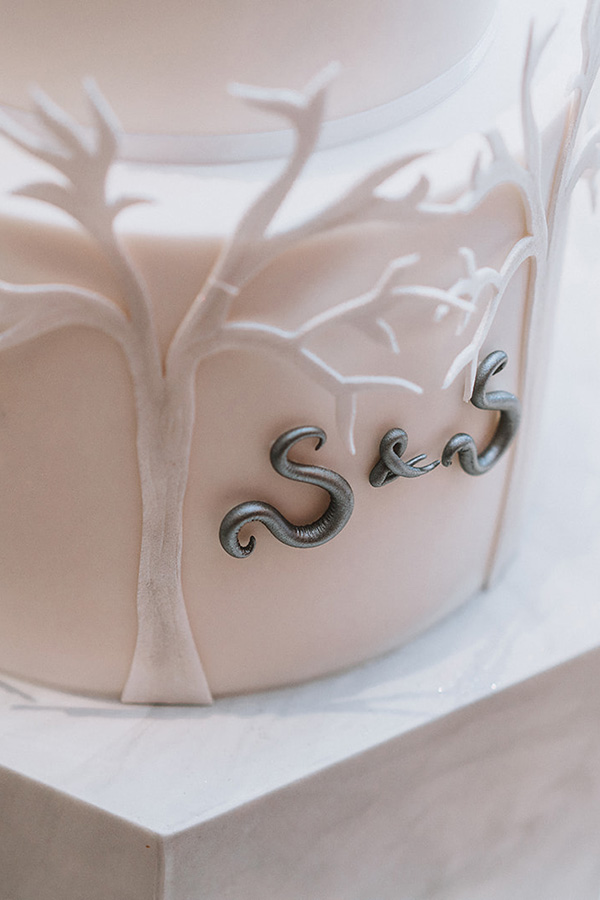 Forever Bows helped bring the wintry wedding theme to life.