The votes have been tallied and the judges' decision was tough!
But after almost two weeks of voting and incredible campaigning by our 12 finalists, we could only choose one winner.
And it gives us great pleasure to announce that Laura and Andrew of Derbyshire, with their photographer Rhi Scotchbrook Photography, have been crowned Easy Weddings' 2018 Wedding of the Year.
Congrats from all of us at Easy Weddings!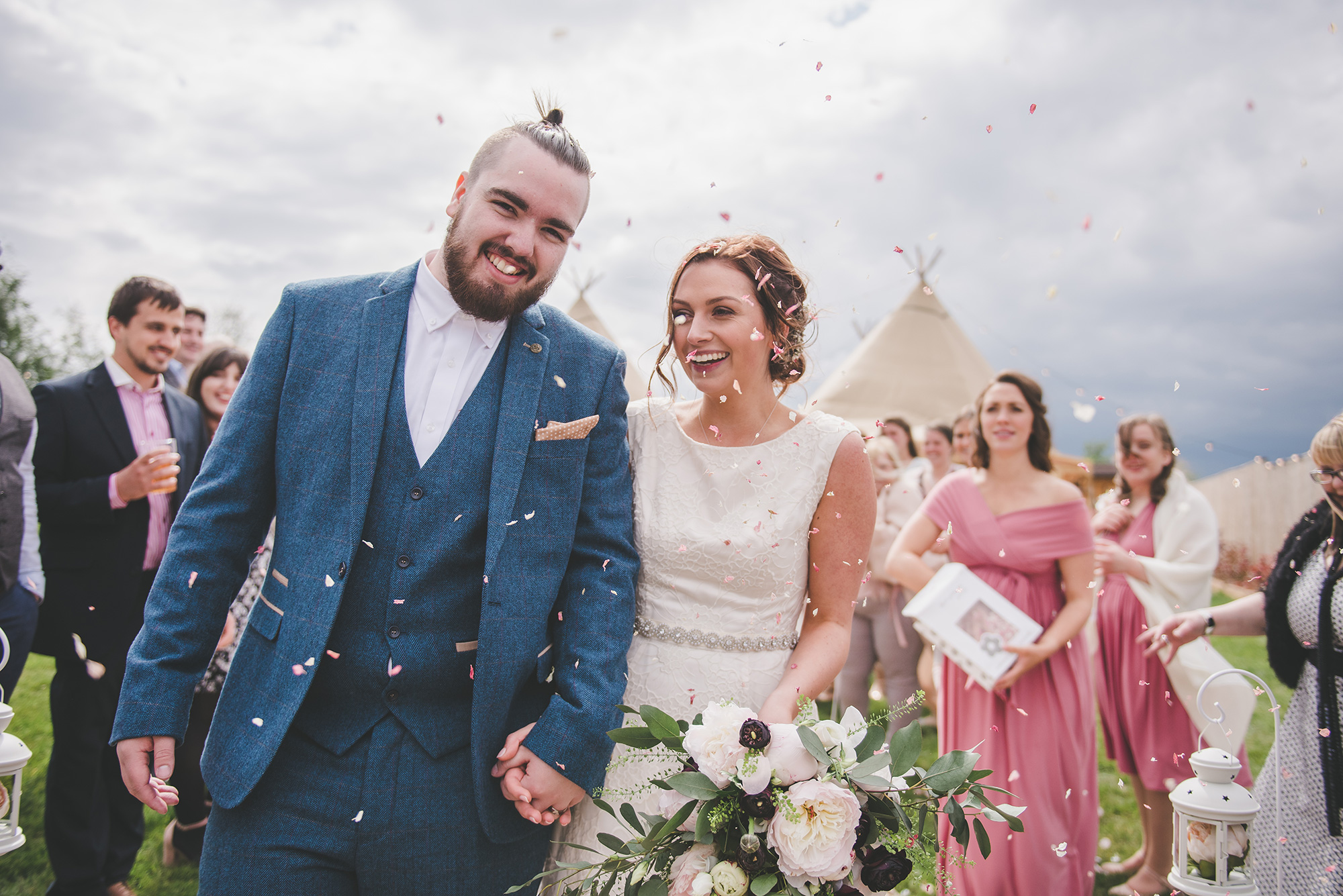 Laura and Andrew held their rustic homemade nuptials with 85 loved ones at Inkersall Grange Farm in Newark on May 13, 2017. The high school sweethearts were engaged at Disney World in Florida and so was no surprise that they opted for a fun outdoor wedding complete with tipis, fairy lights, casino games, toasted marshmallows and – a selfie mirror!
"With the help of family, friends and bridesmaids, we made all the decorations ourselves," Laura explains of the festival celebrations. "The tablecloths were made by Andrew's mum, as was the bunting and a giant arch that was covered in peonies and foliage for the ceremony to be held under."
Photographer Rhi Scotchbrook captured beautiful photos of the relaxed day outdoors, commenting that the wedding "was a real joy to shoot – Laura and Andrew are genuinely such a lovely couple!" Her gorgeous photos saw the couple's wedding shortlisted for our January 2018 competition which the couple went on to win.
Laura and Andrew have won 5 nights at the award-winning Melati Beach Resort & Spa in Koh Samui, as well as £1,500 cash from us at Easy Weddings.
A massive shout-out to the other 11 finalists, we were completely blown away with how much effort, fun and creativity everyone went to!
Here are some of our favourite winning photos from Rhi Scotchbrook Photography.
Happy Valentine's Day!