Not many prospective fiancés can say they received a round of applause when they popped the question, but groom-to-be Mike's proposal at a tourist hot spot was always going to attract attention.
Mike, 27, had whisked away long-time love Rachel to Florence when he decided the time was right in December 2015.
"After going out to eat we wandered around the city, finally stopping at the Ponte Vecchio," Rachel, 28, recalls.
"Mike got down on one knee and presented his great-grandmother's ring, to the applause of a tour group that had turned up behind just at that moment."
The Twyford pair had planned a longer engagement, but after finding the Royal Berkshire Hotel, they decided to set the date for the traditional wedding in summer 2017.
Sixty family and friends attended the traditional ceremony at St Mary's Church, Twyford, before they jumped on a big red bus to head to the picture-perfect reception venue.
"We loved the gardens and hoped against hope for good weather so the guests could enjoy them. We were very lucky in the end," Rachel says.
The couple opted for a lavender colour scheme for their August 27, 2017 celebrations, and the bride says the focus was on having a good time.
"Our main priority was for everyone involved to have a good time; ultimately that was what mattered to us," Rachel says.
"We made sure there were plenty of drinks for the guests, and little touches like the photo booth helped to create a fun atmosphere."
Photos courtesy of Moritz Schmittat Photography.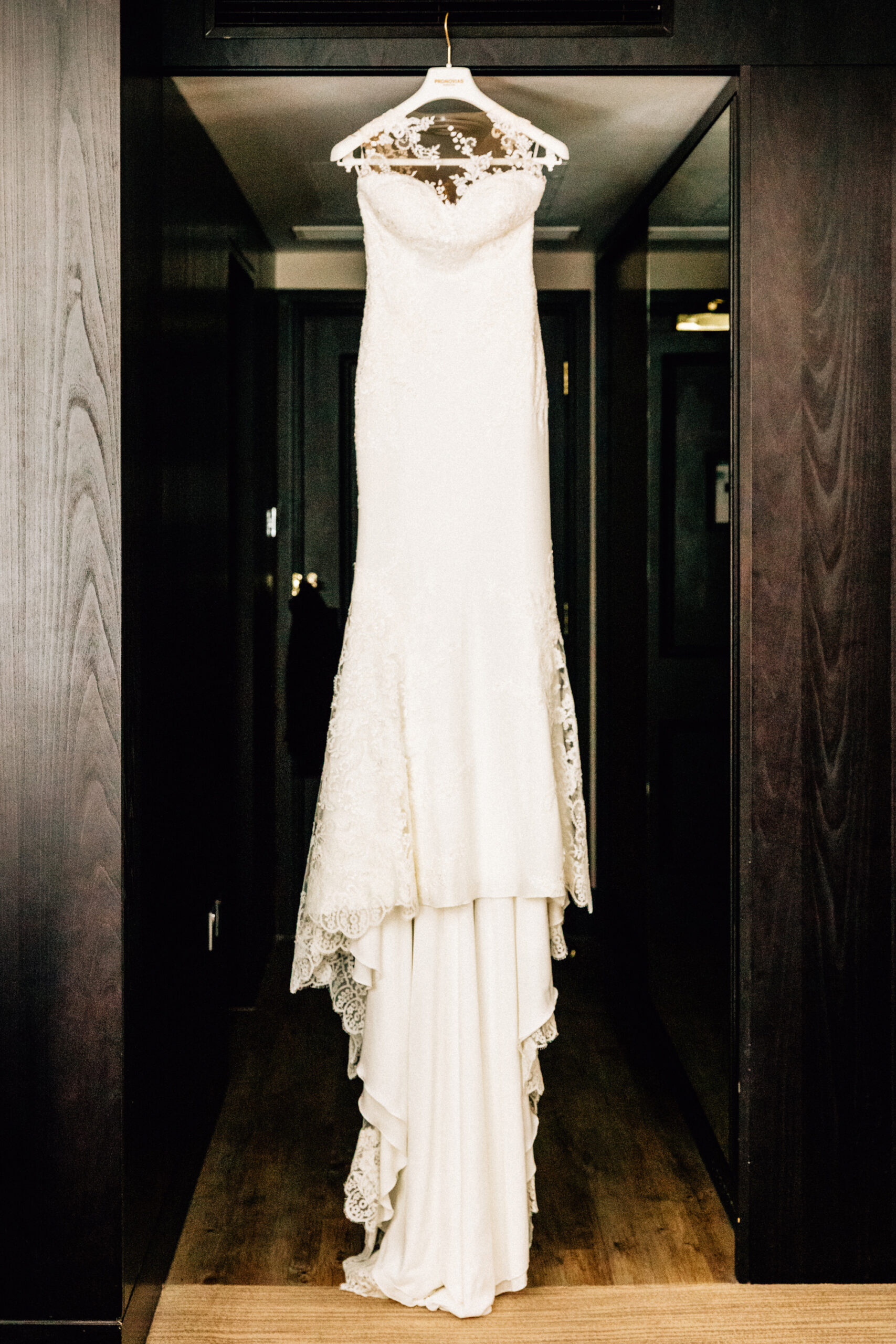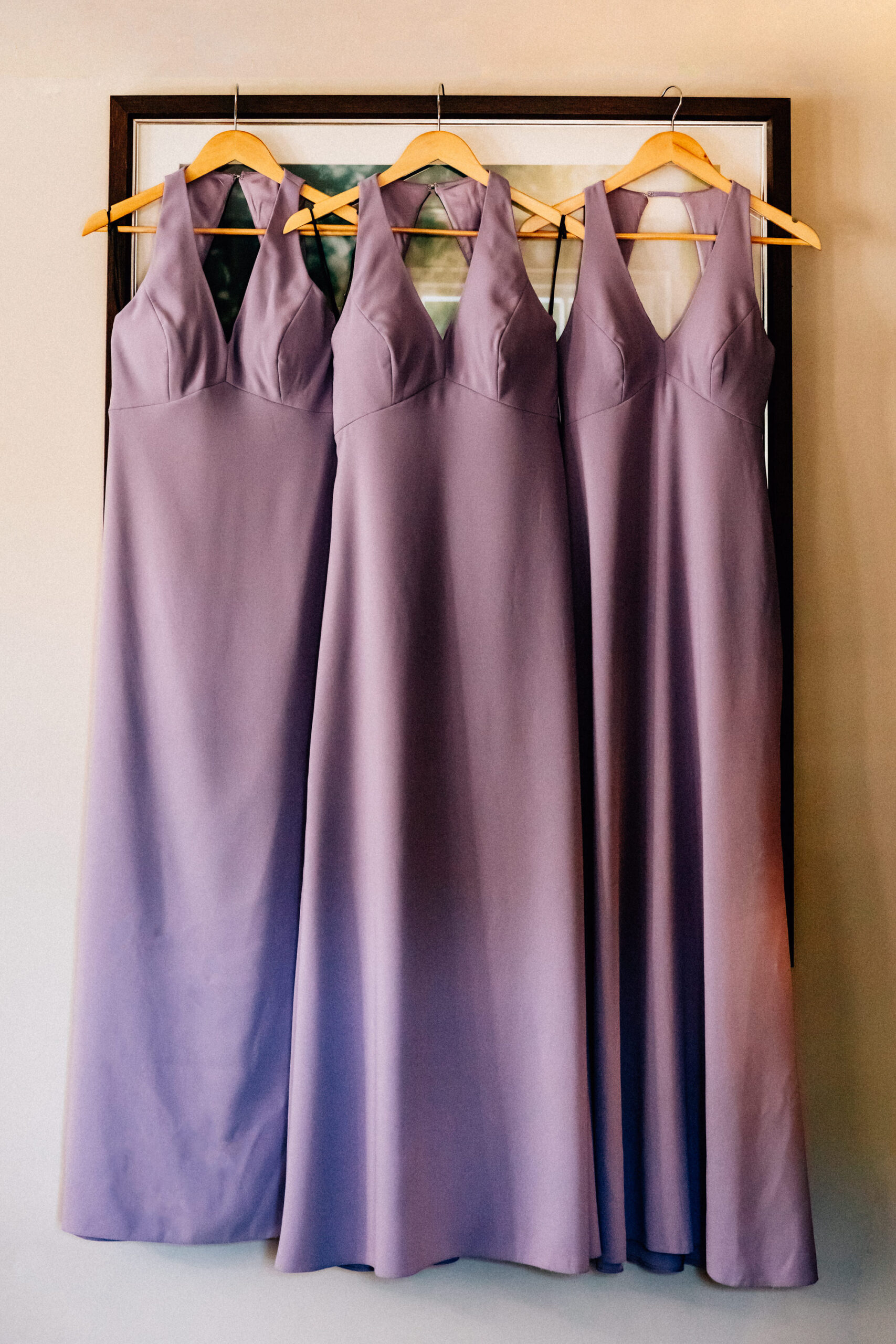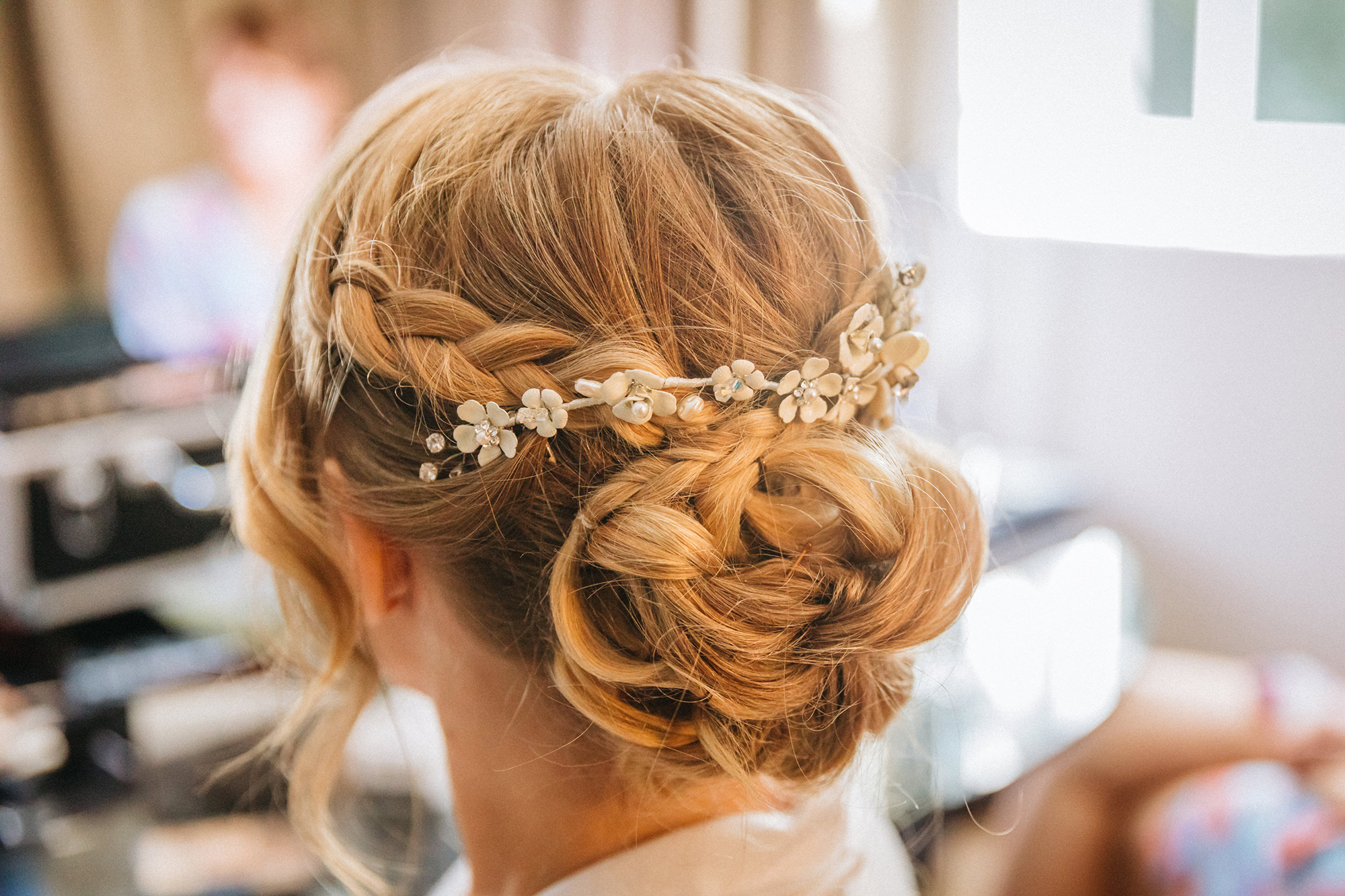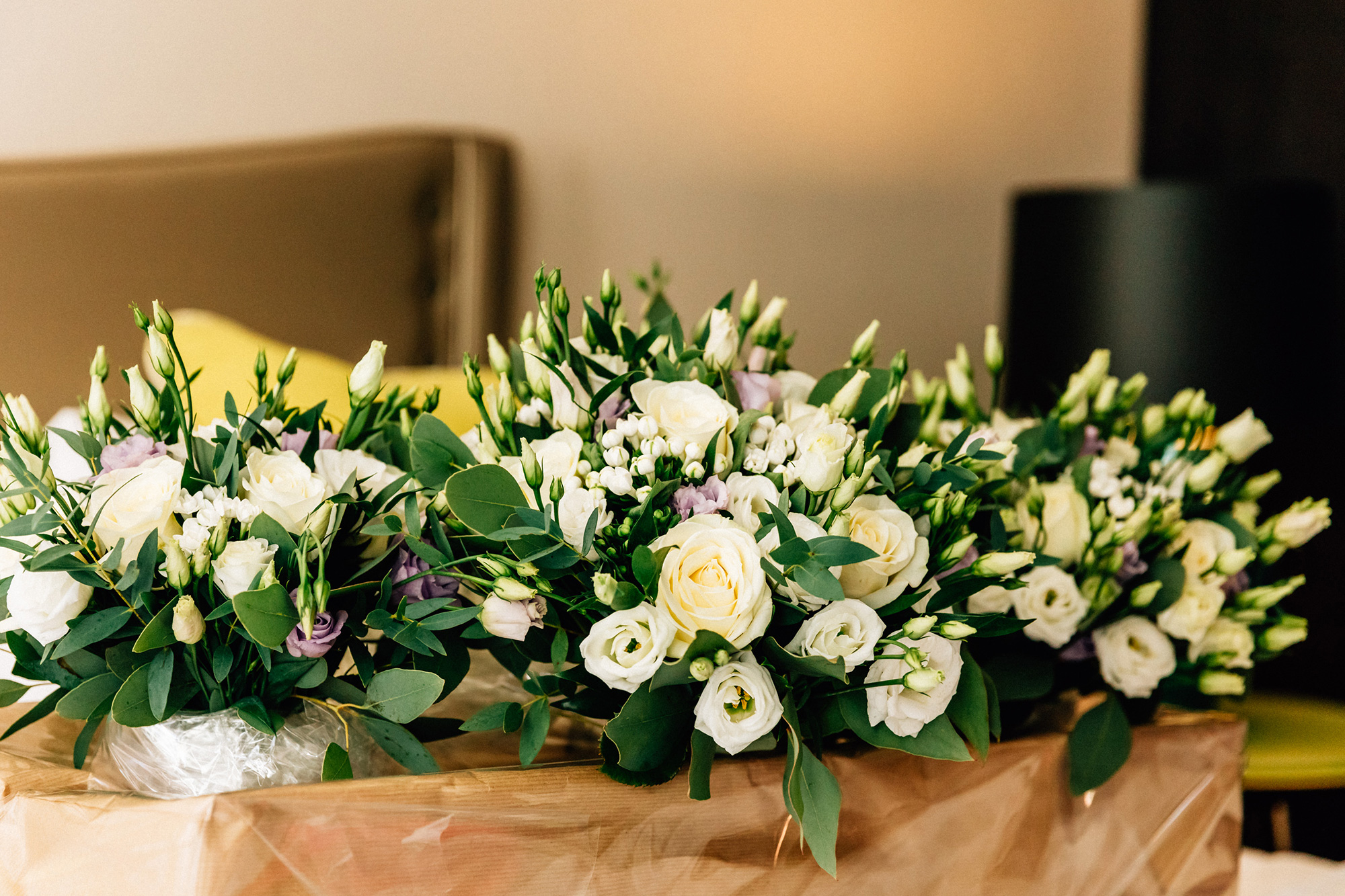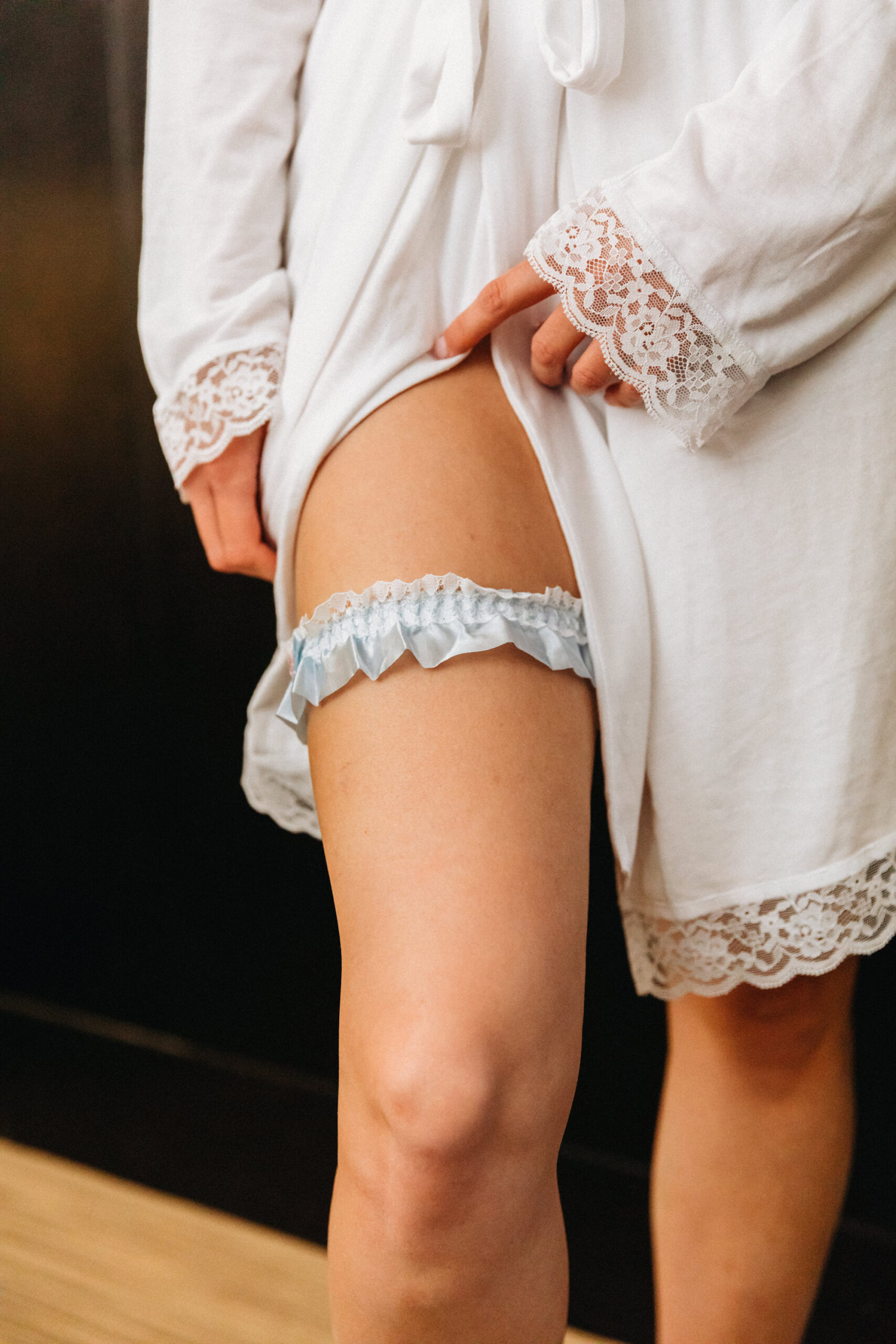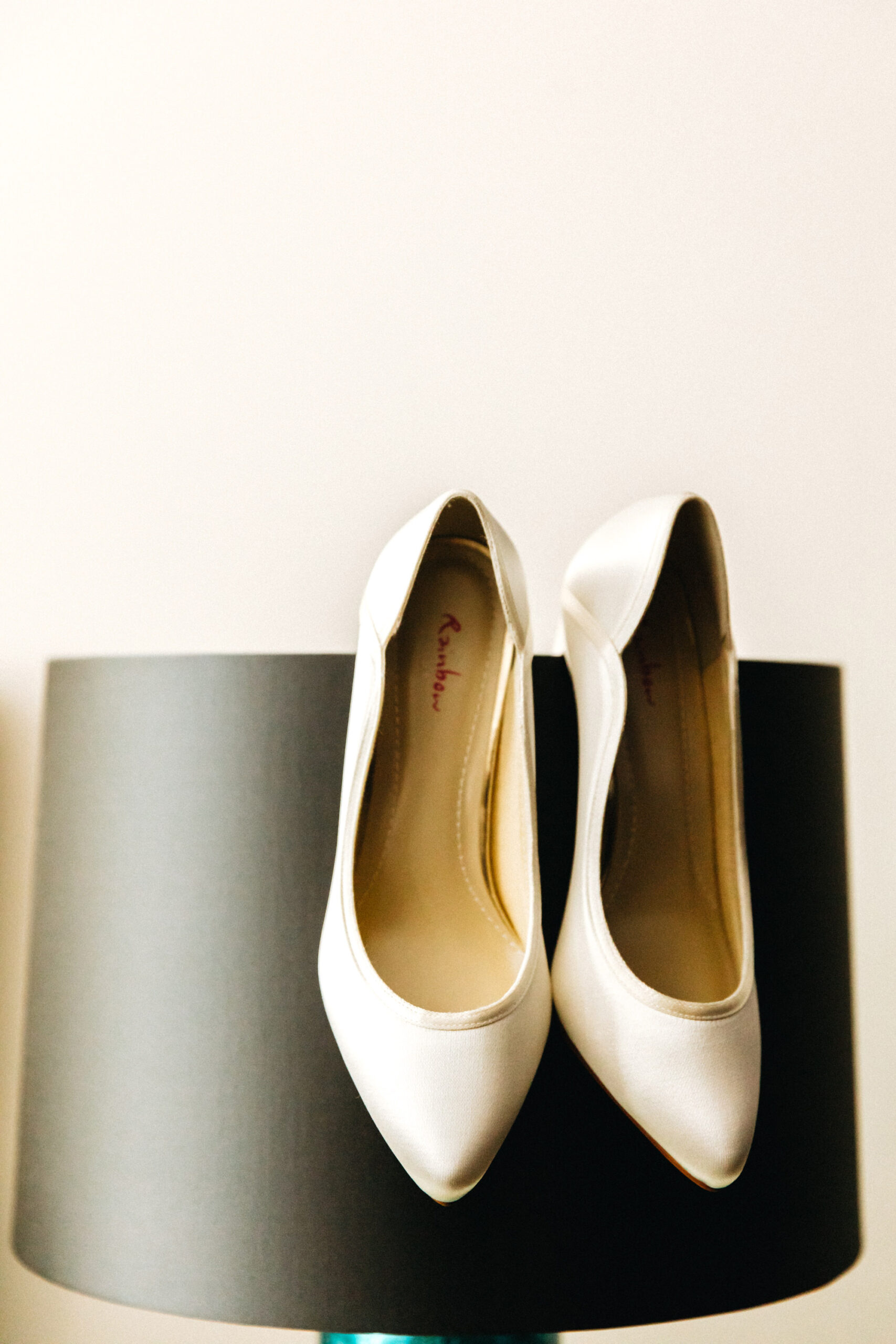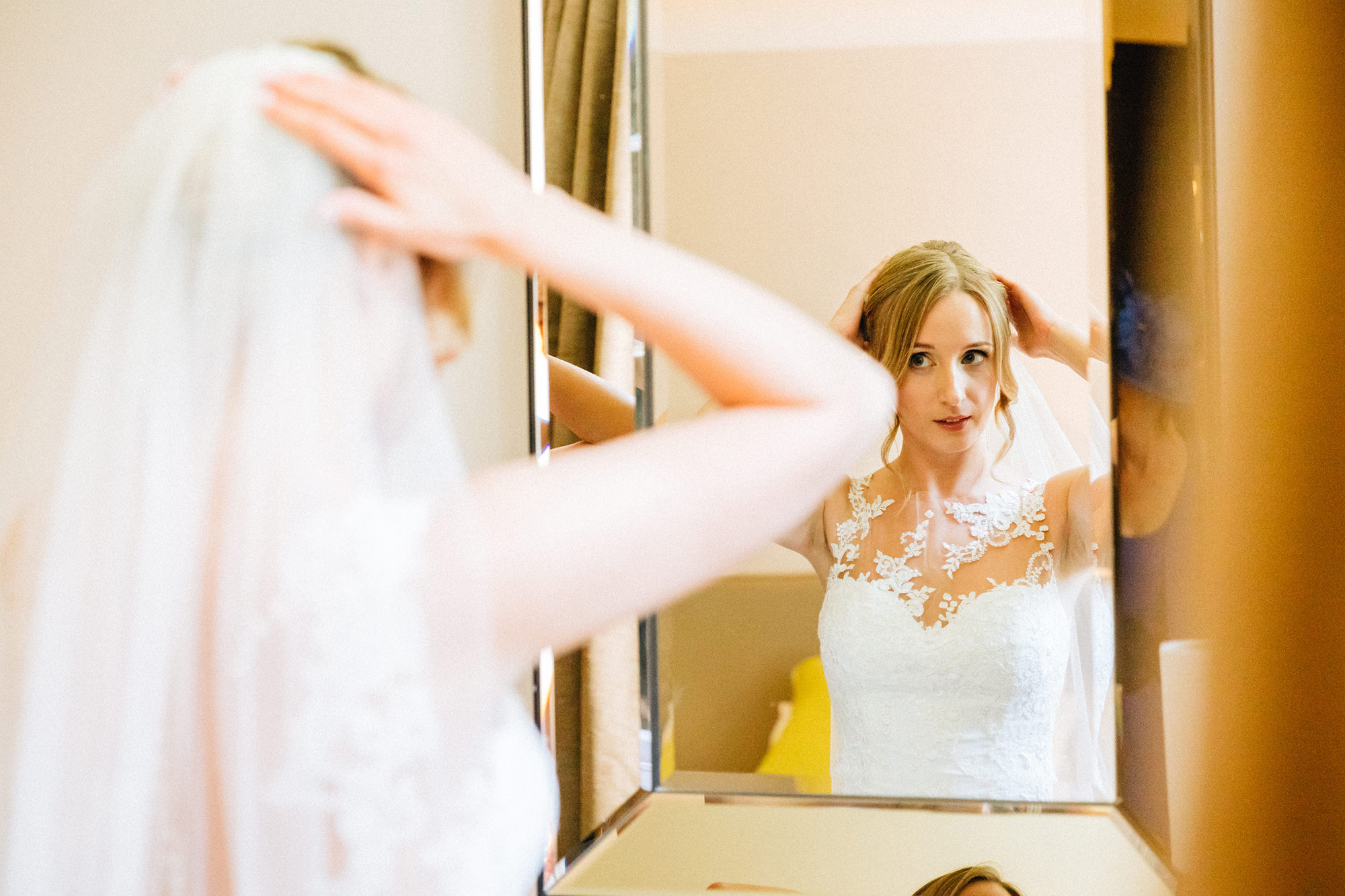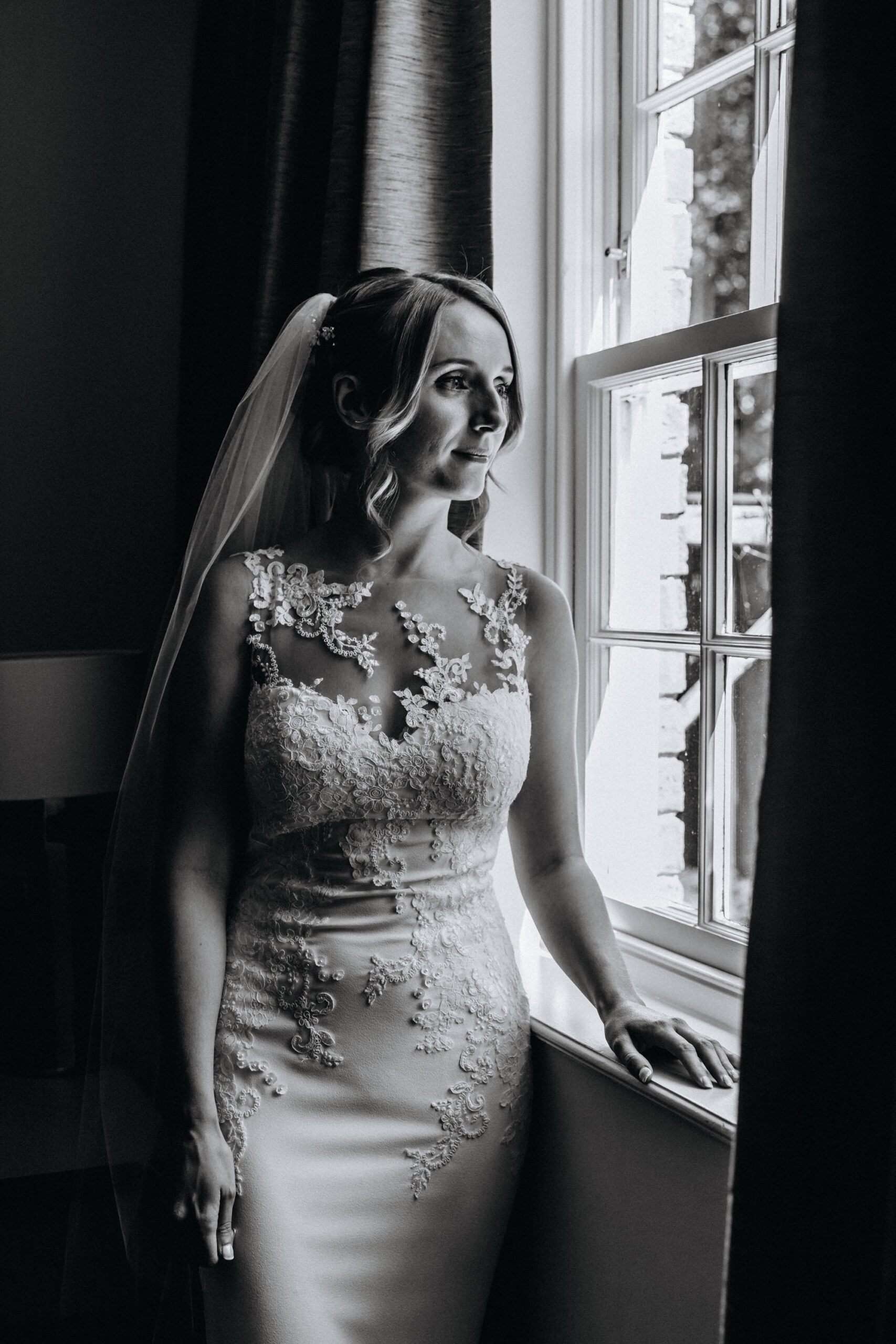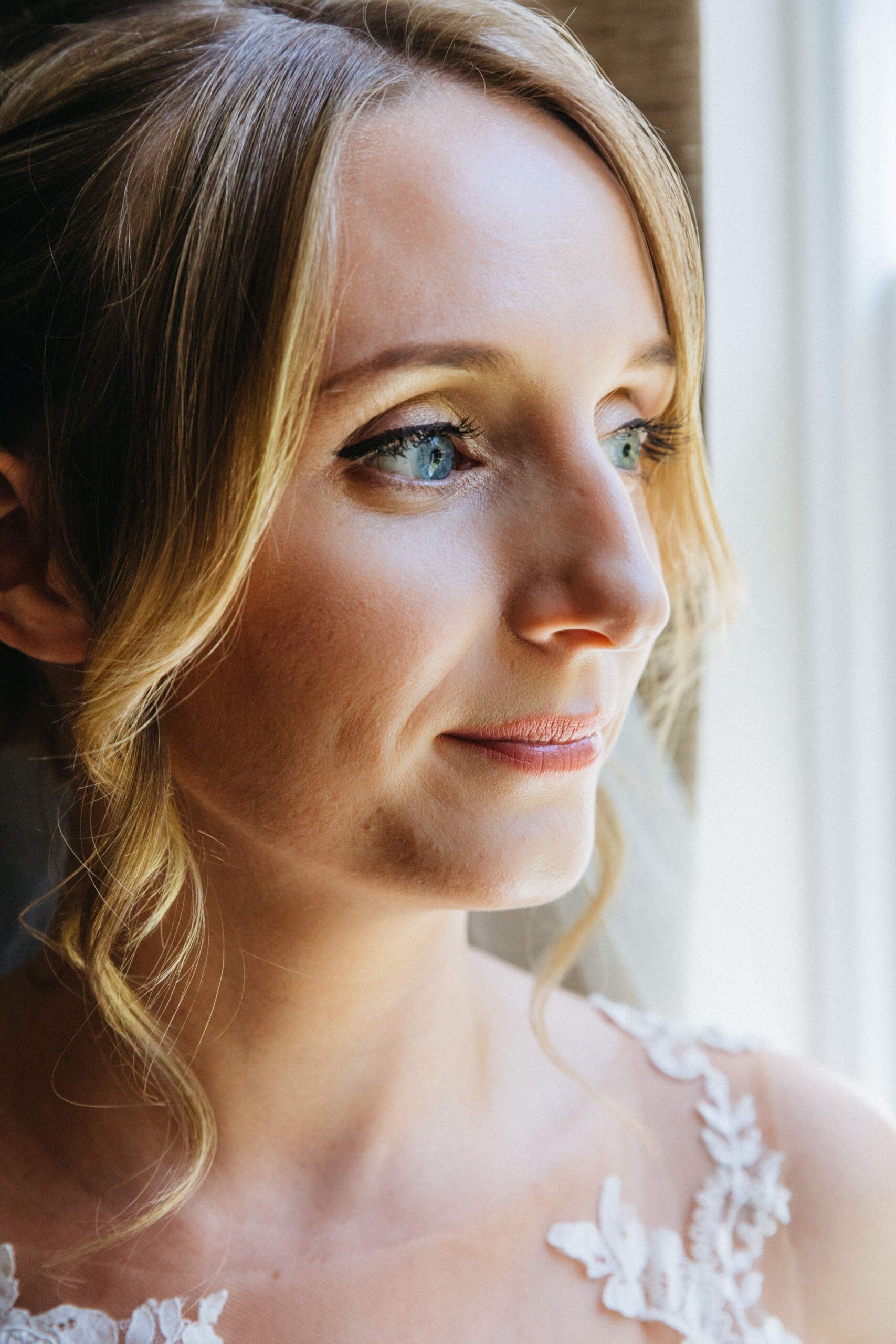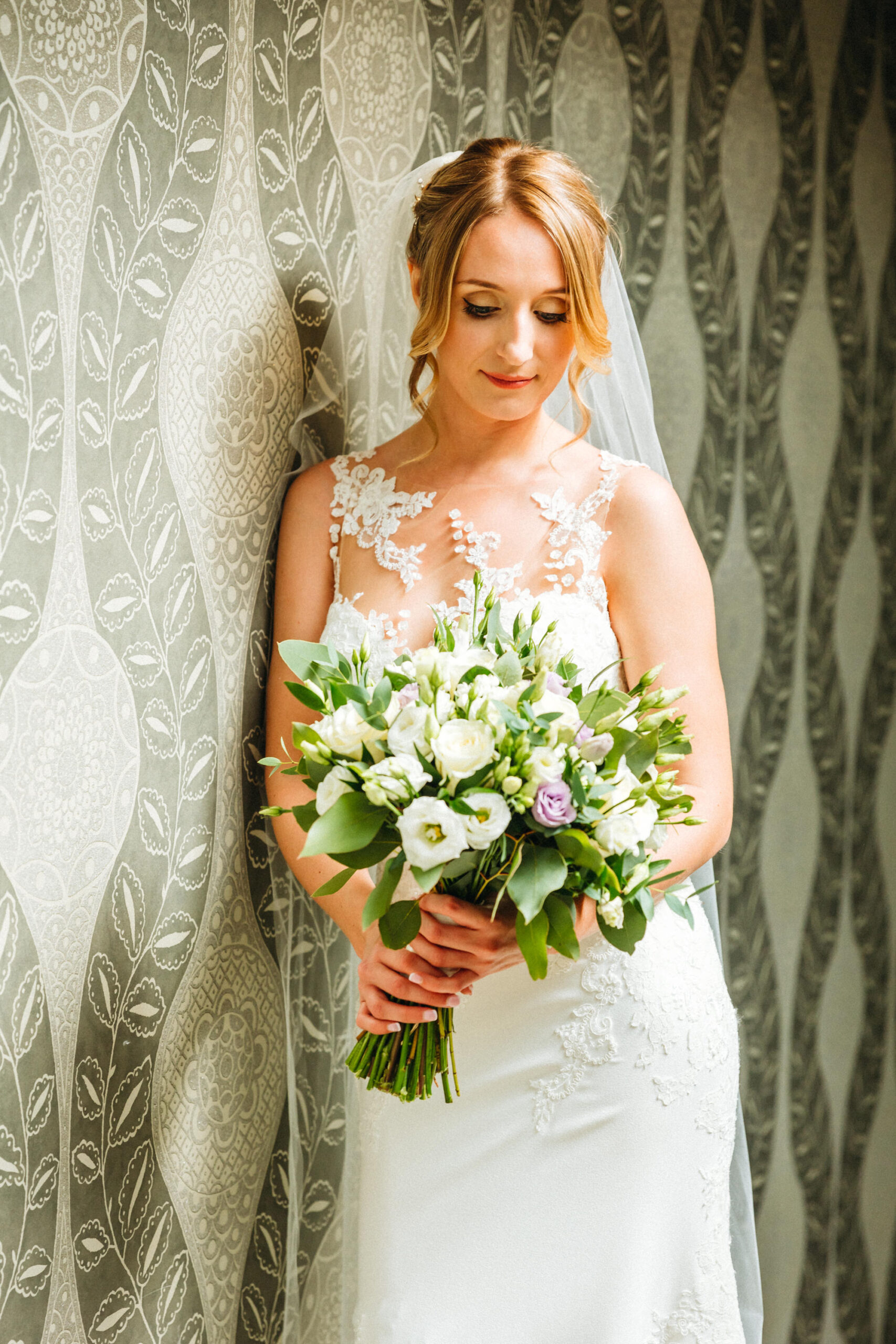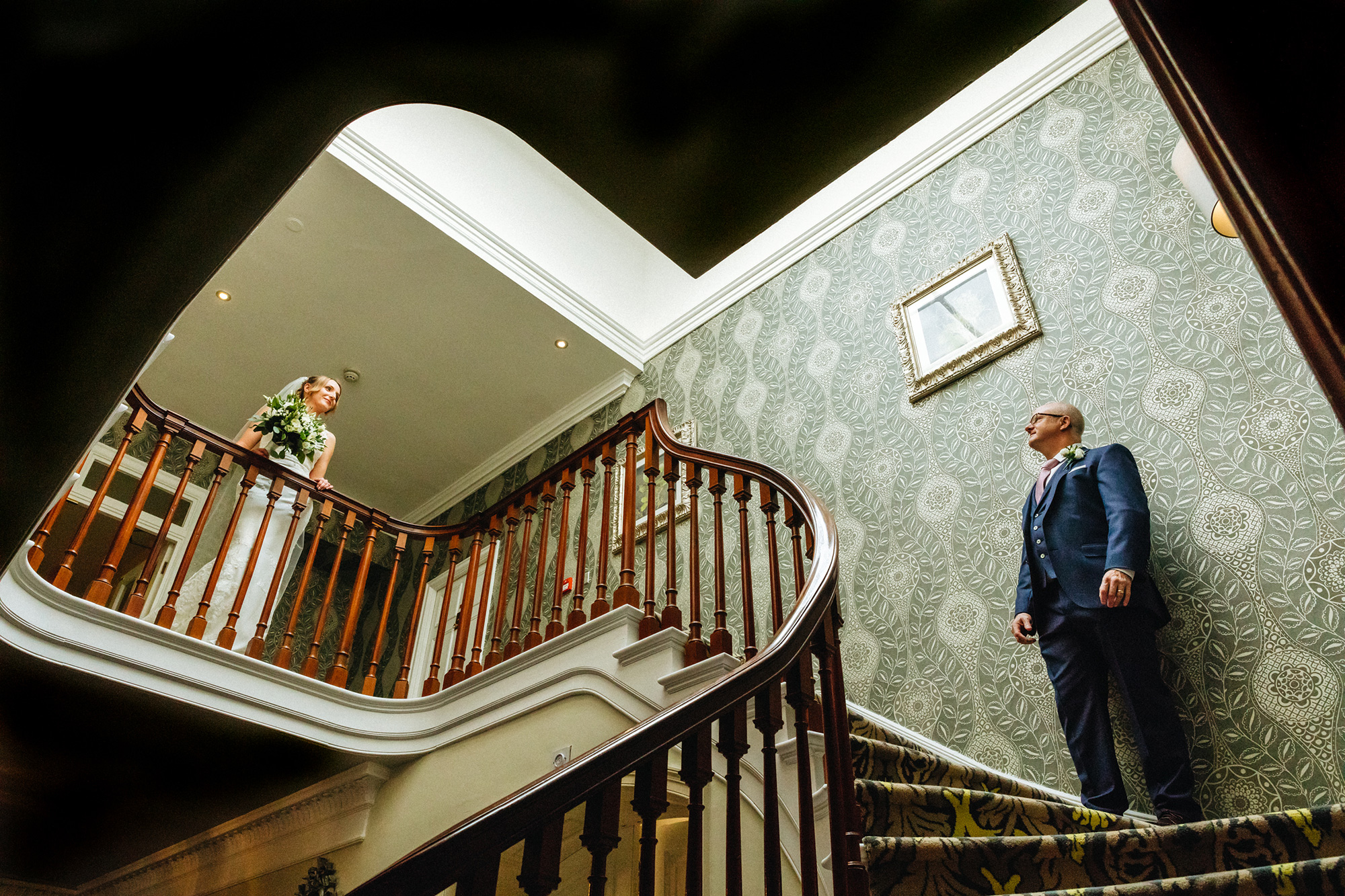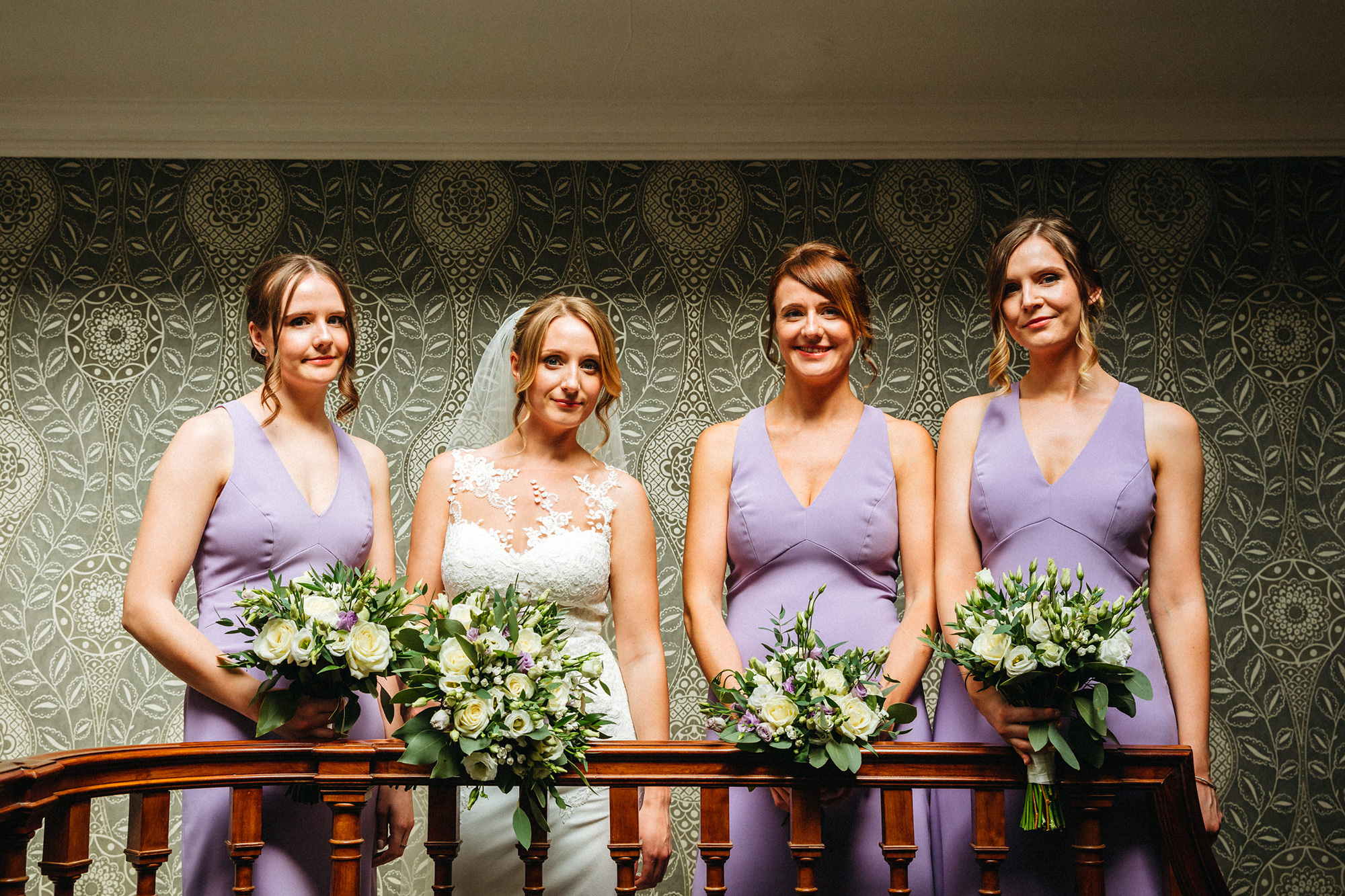 Claire Nicole created elegant up-dos for Rachel and her bridesmaids. While the bride wore a figure-hugging lace gown, her favourite ladies kept with a lavender theme in dresses from The Dressing Rooms.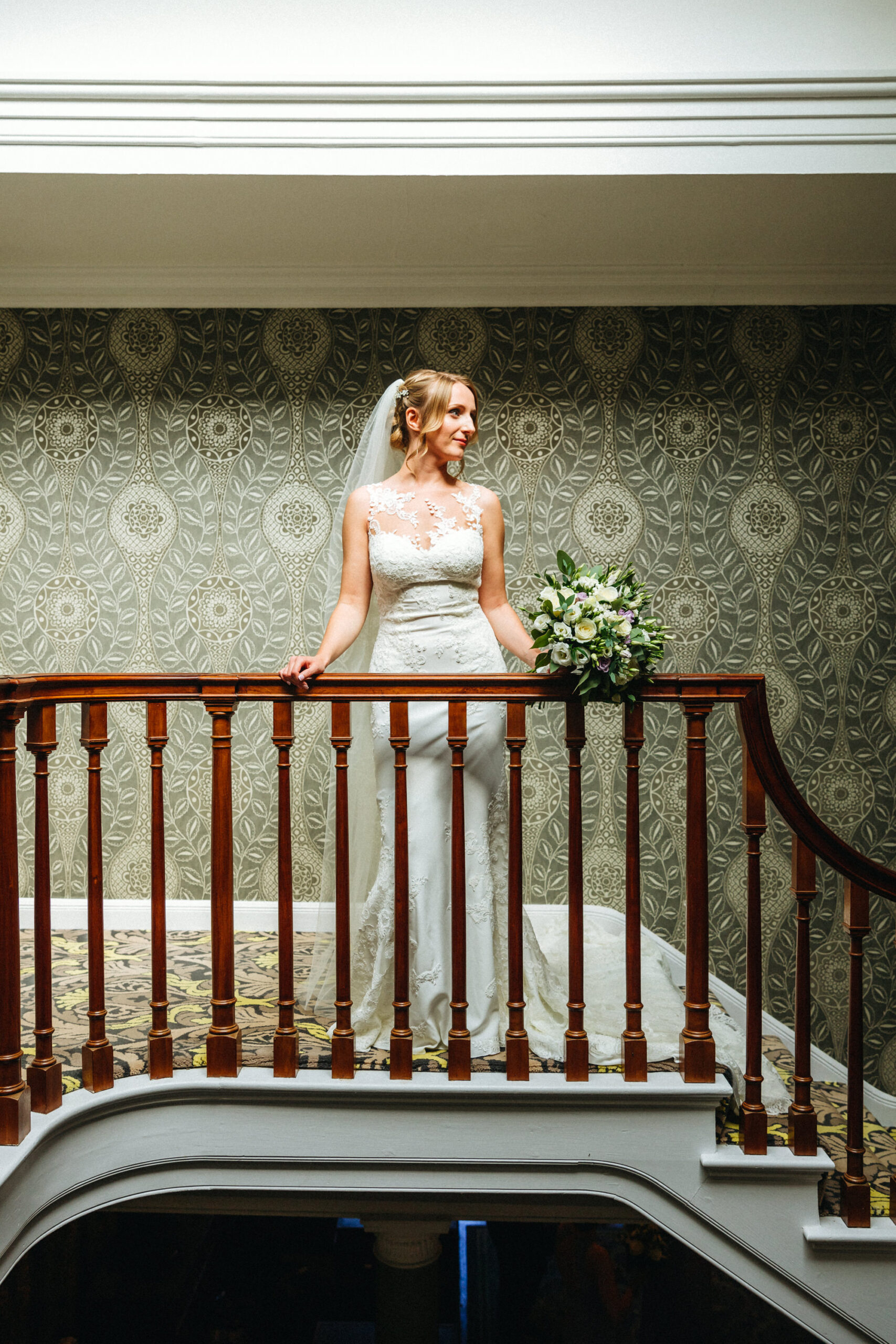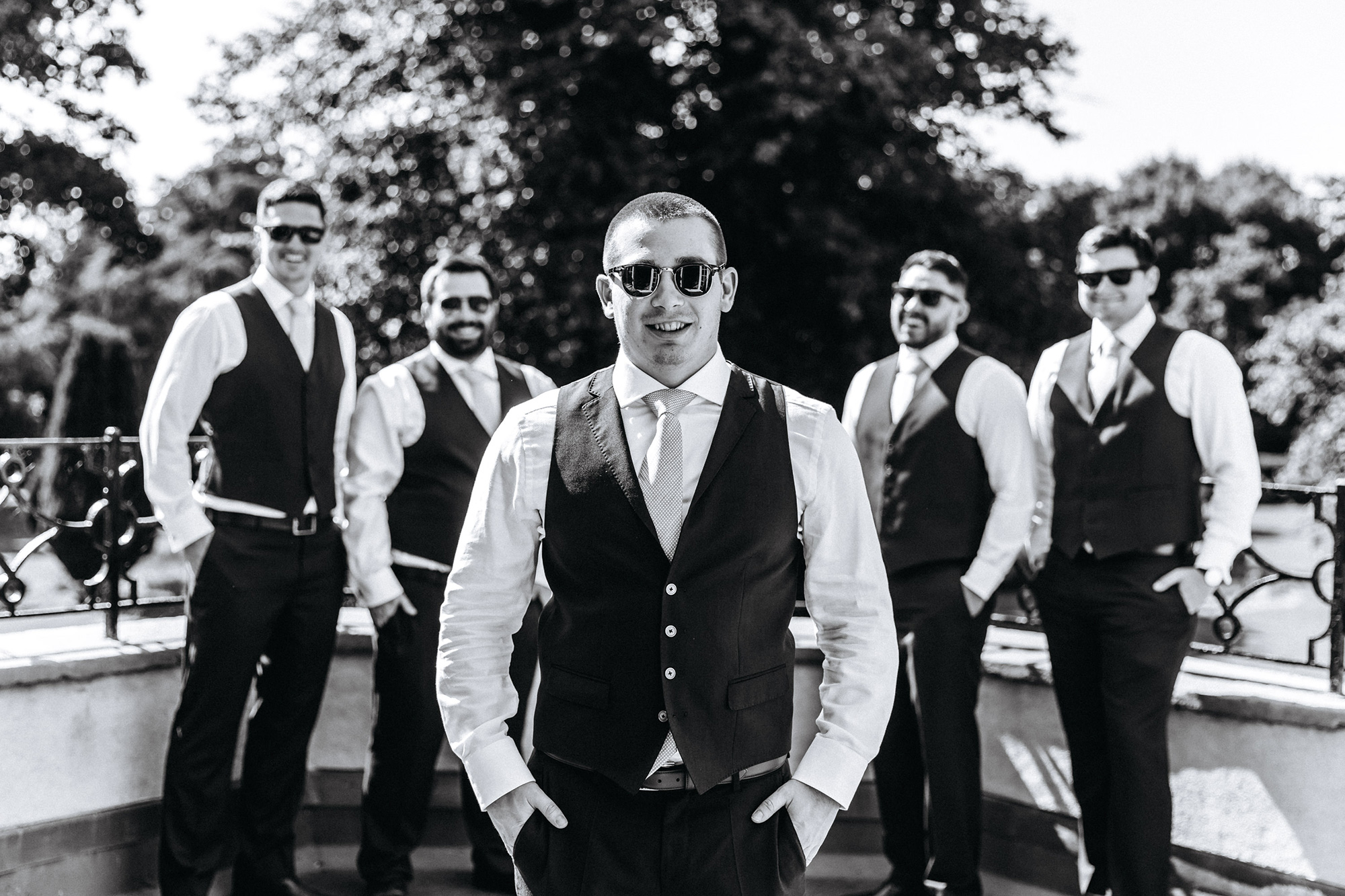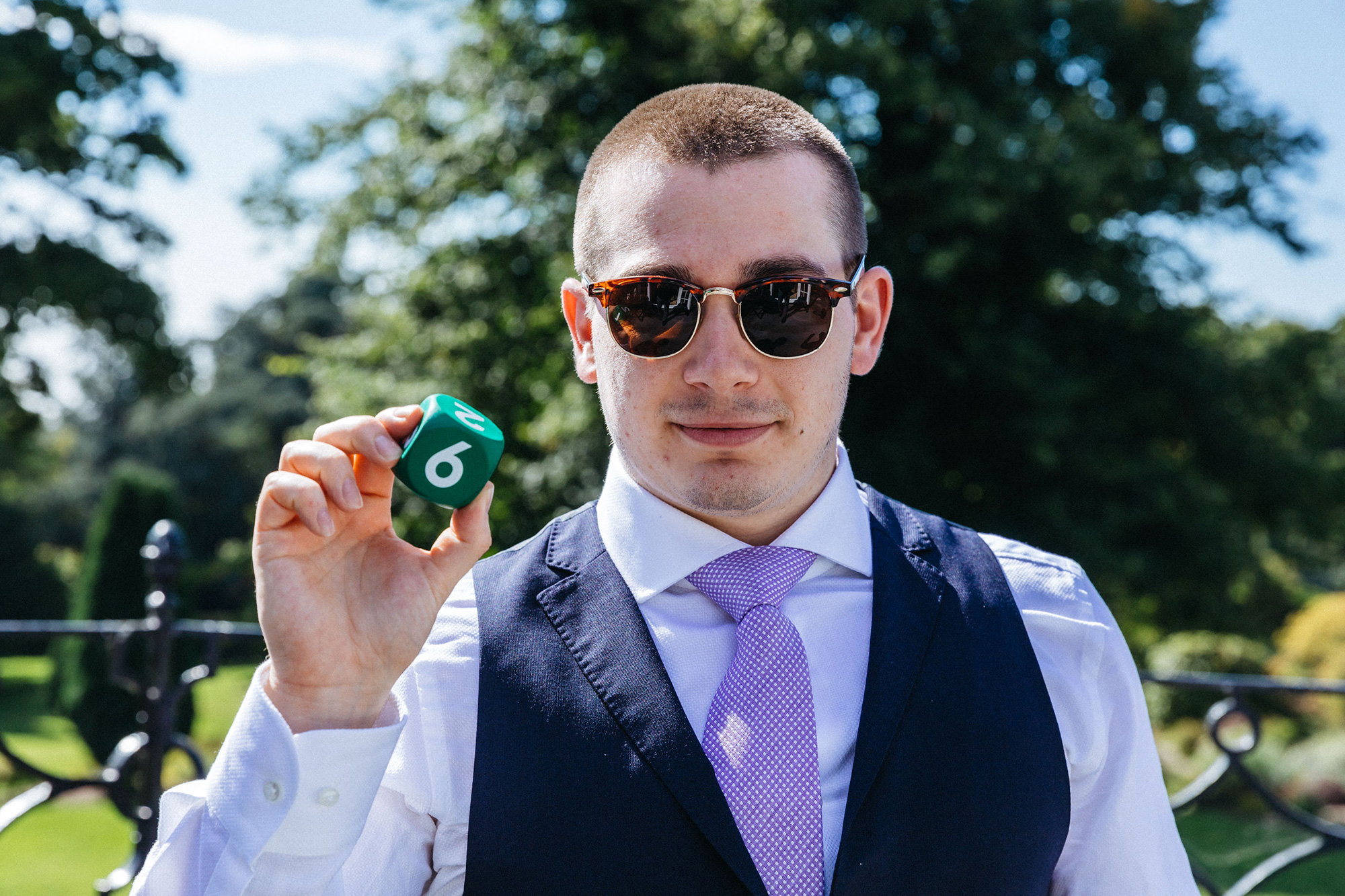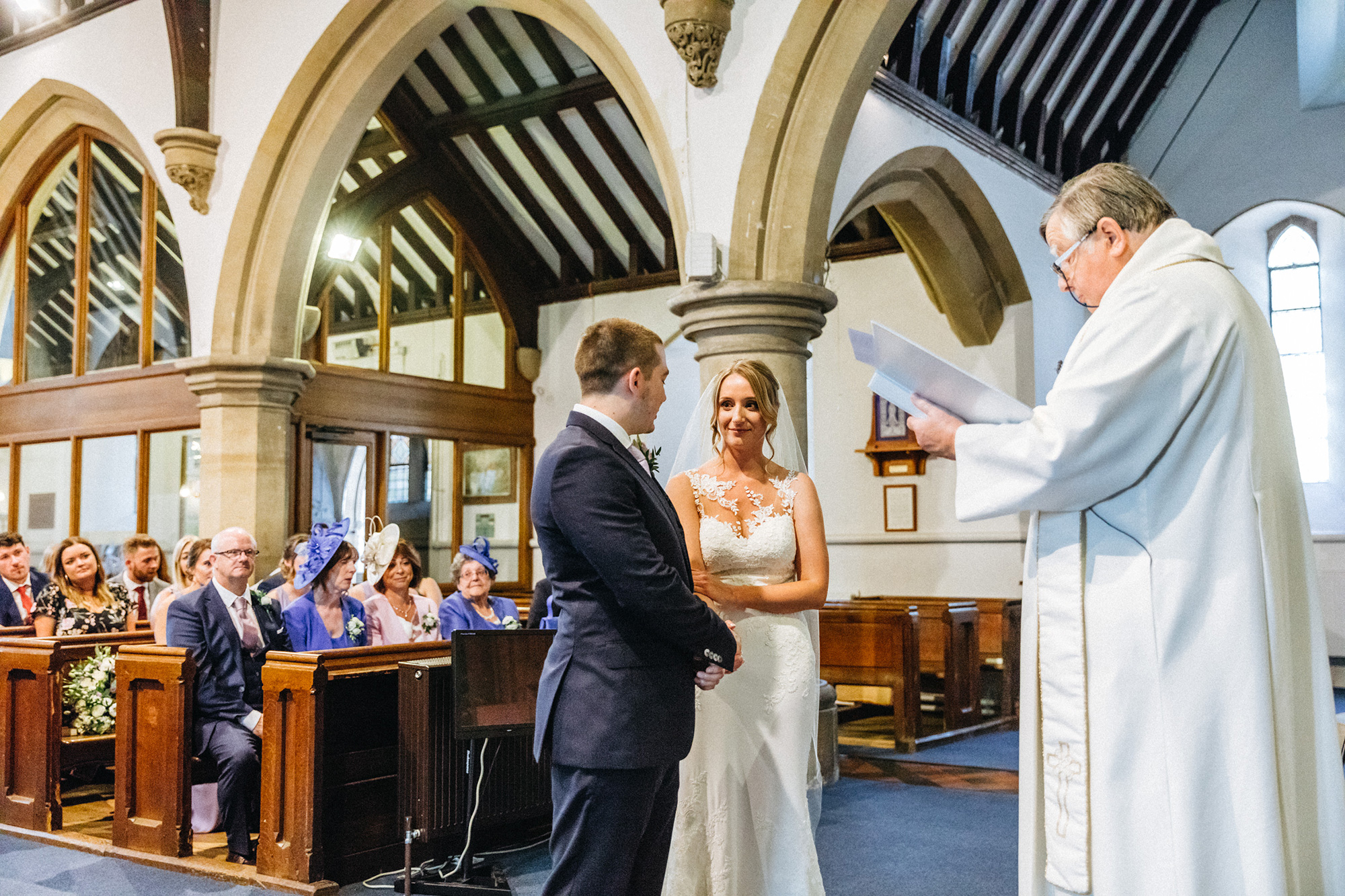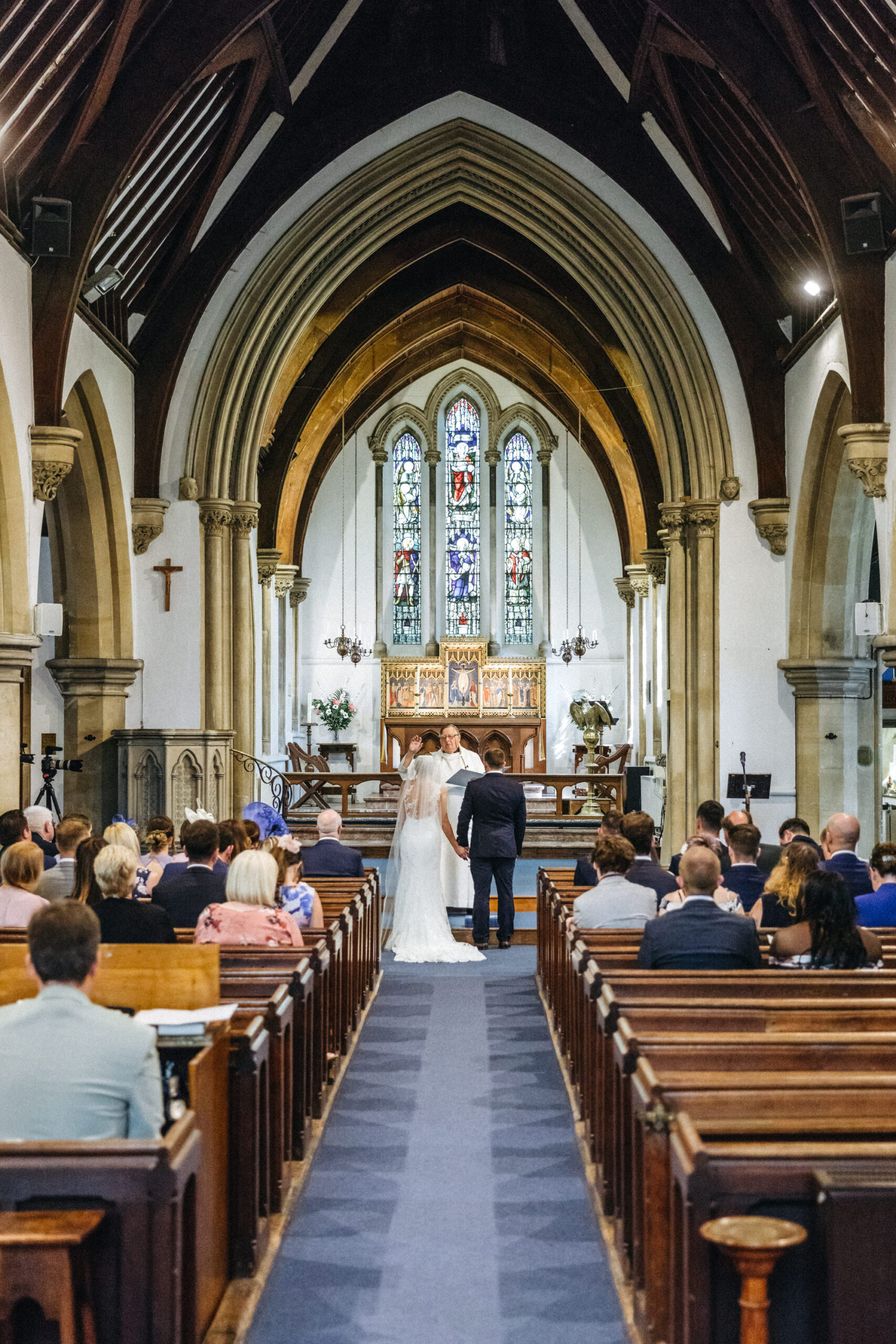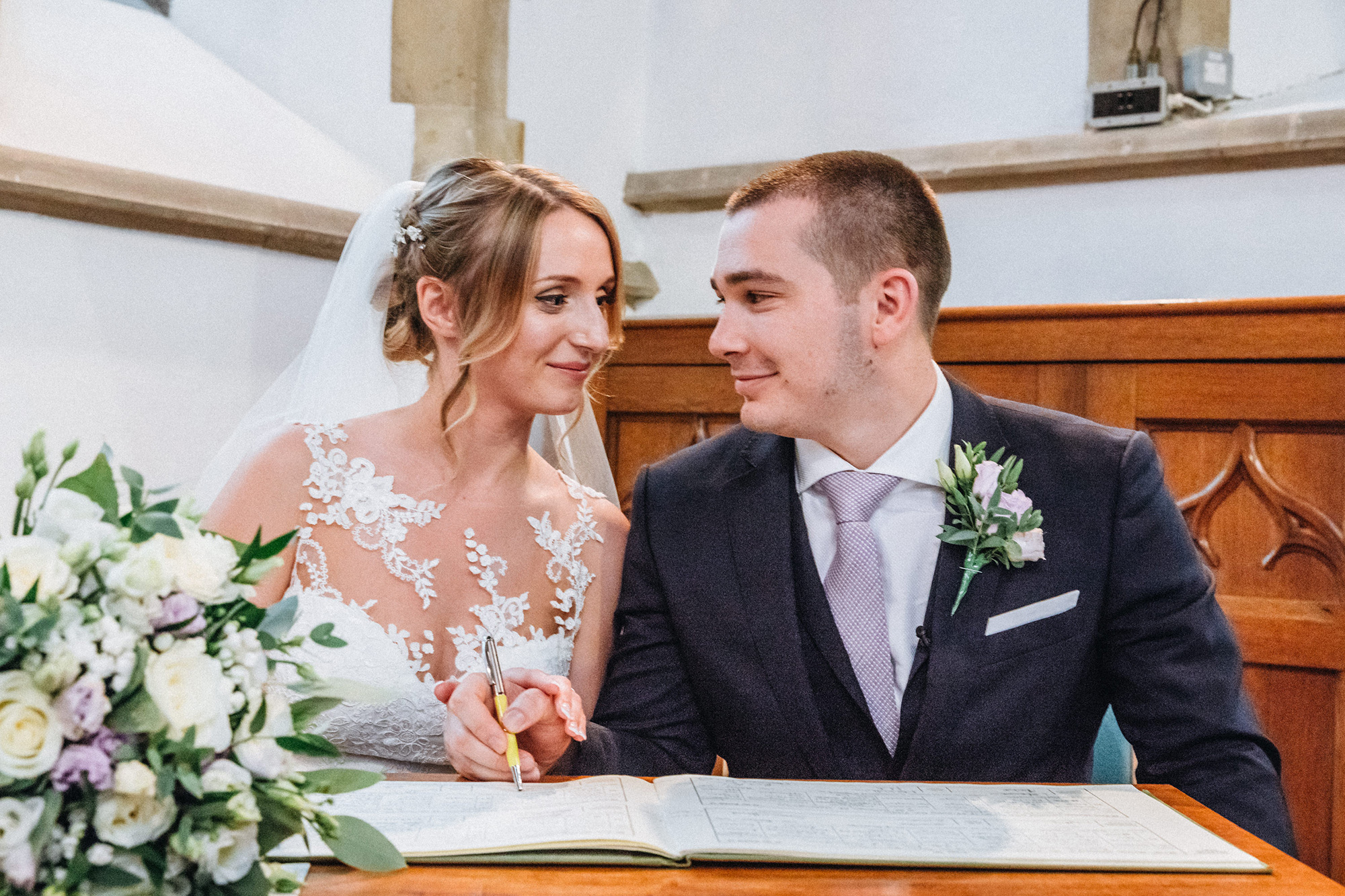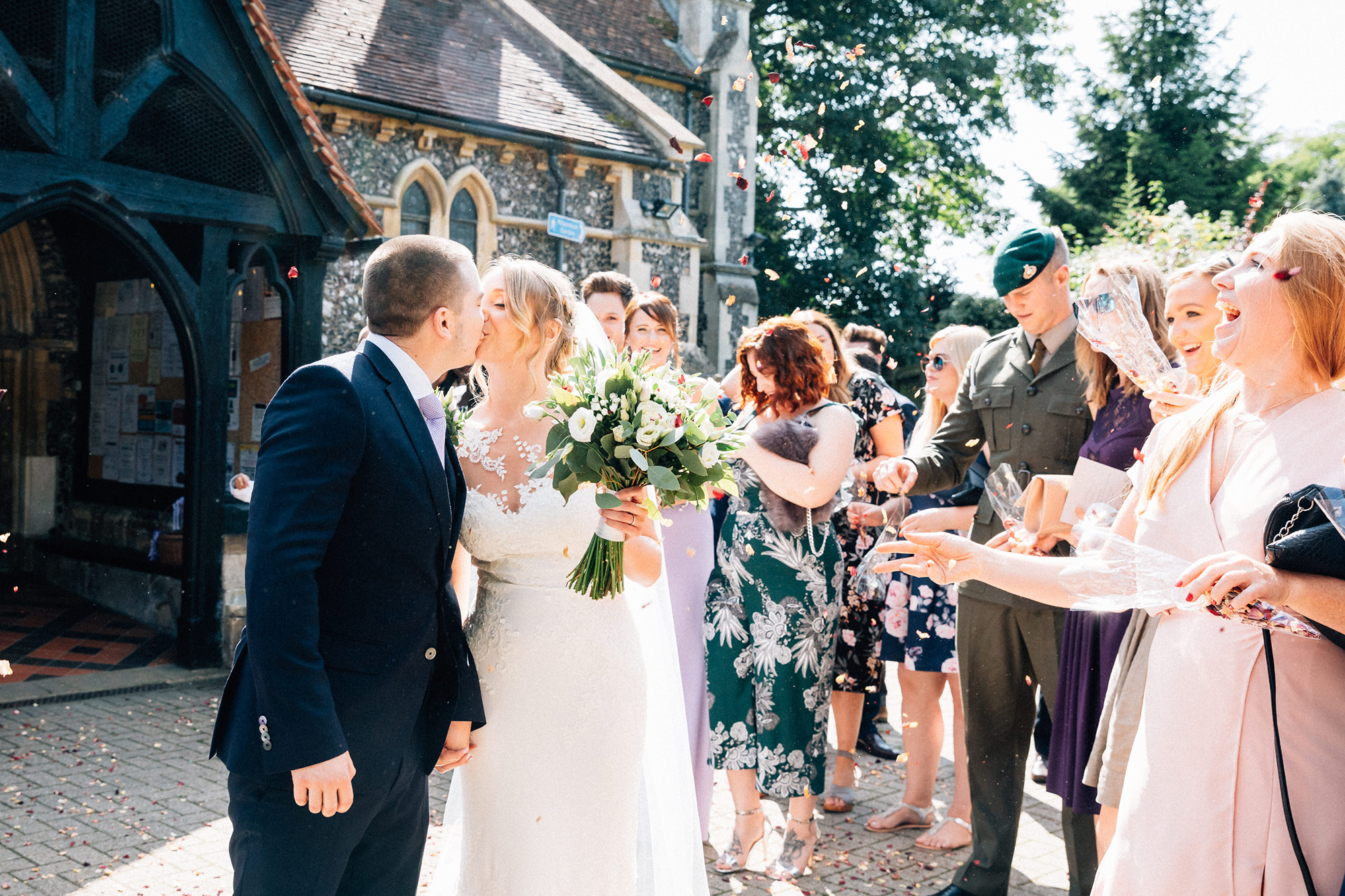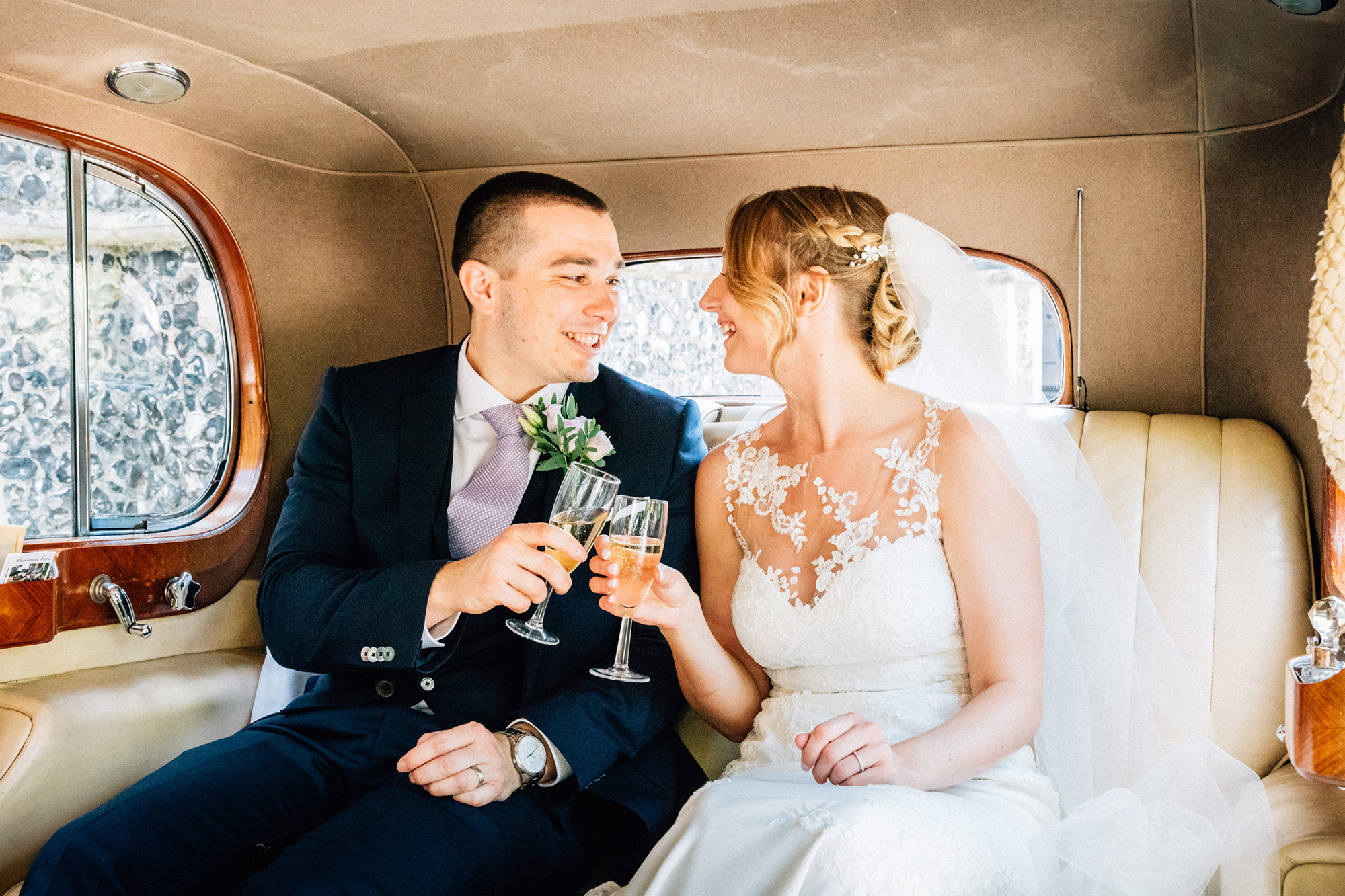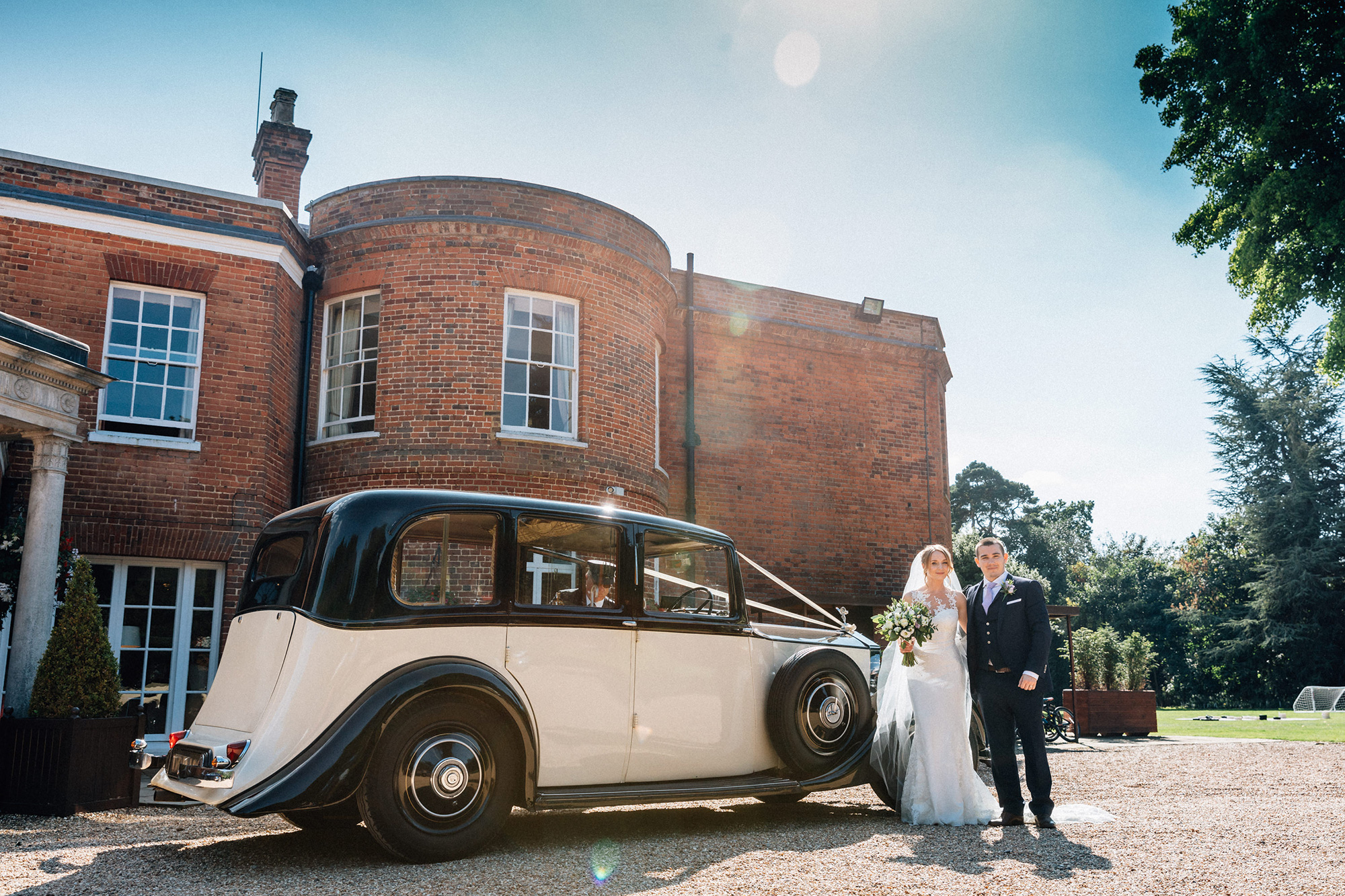 "We met for the first time at university where we attended the same course. We got together within the first few months of first year, and by third year we had moved in together," Rachel says.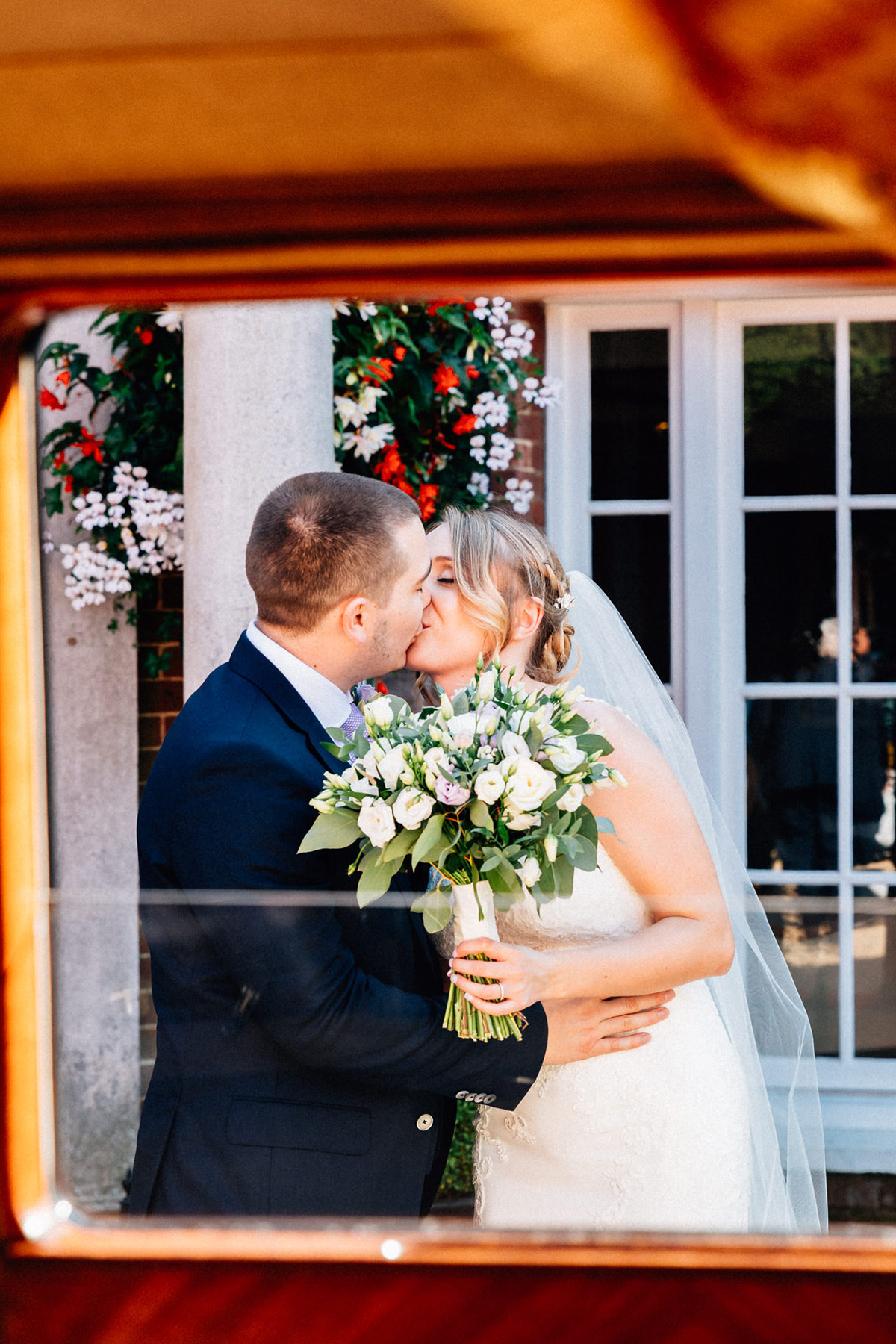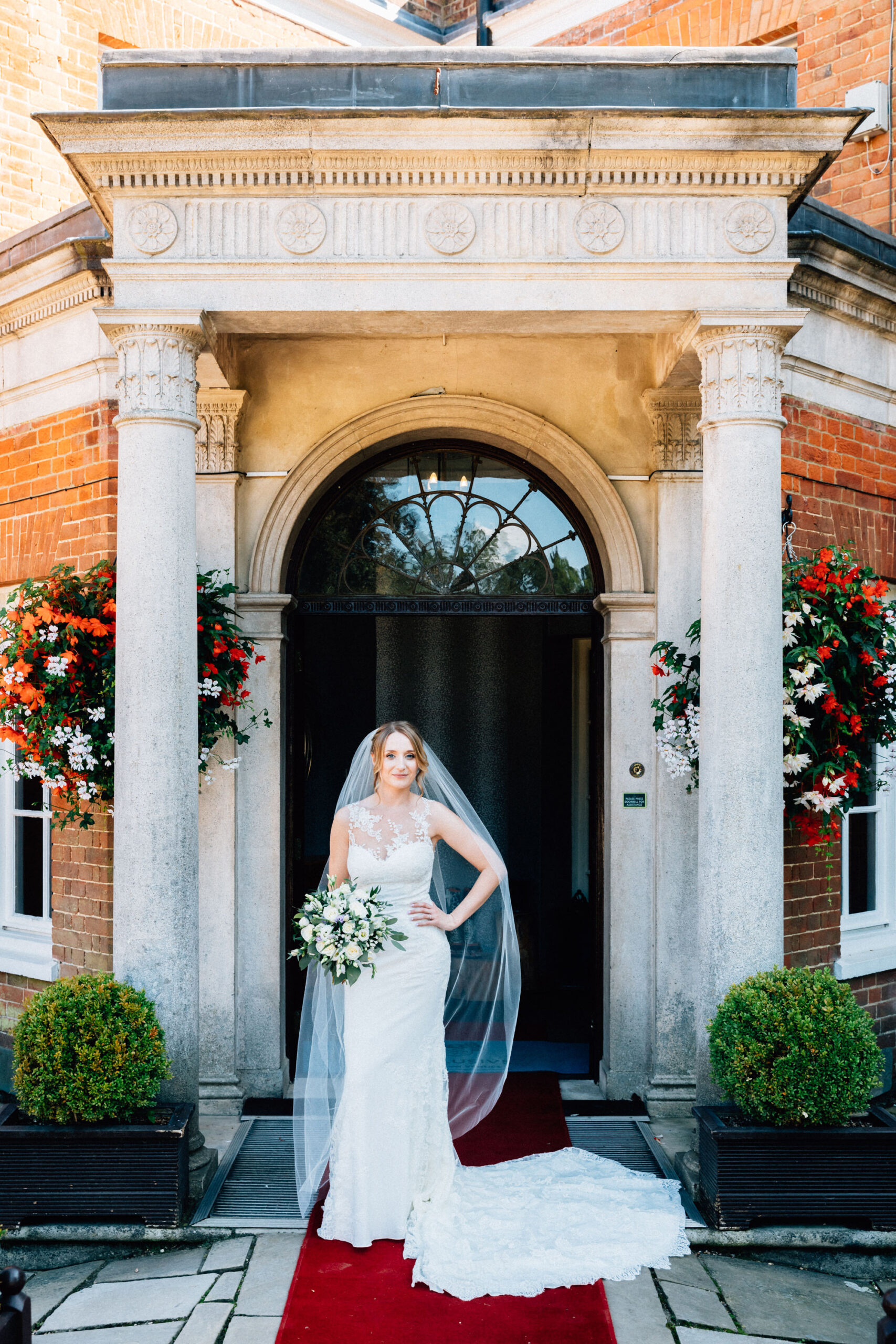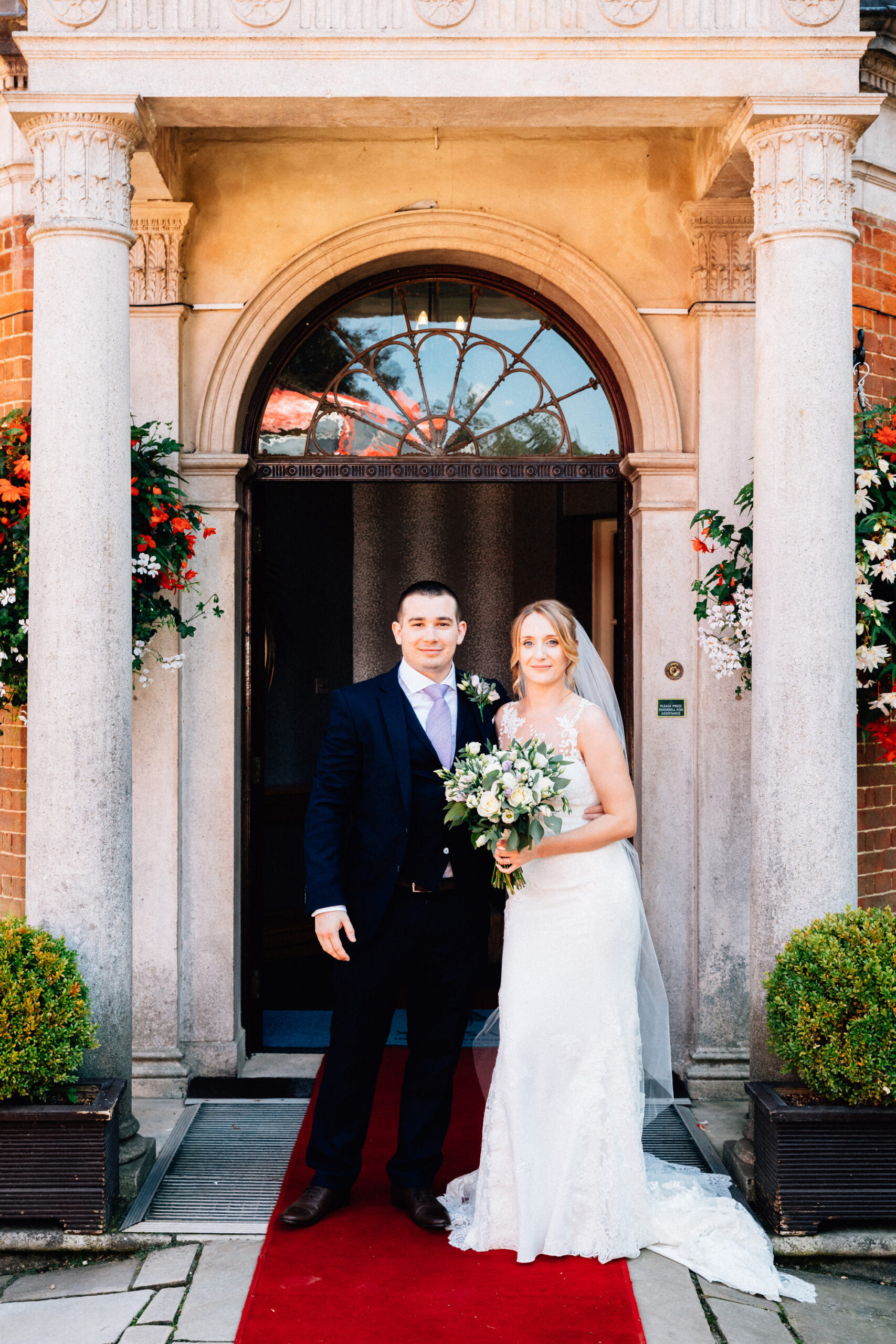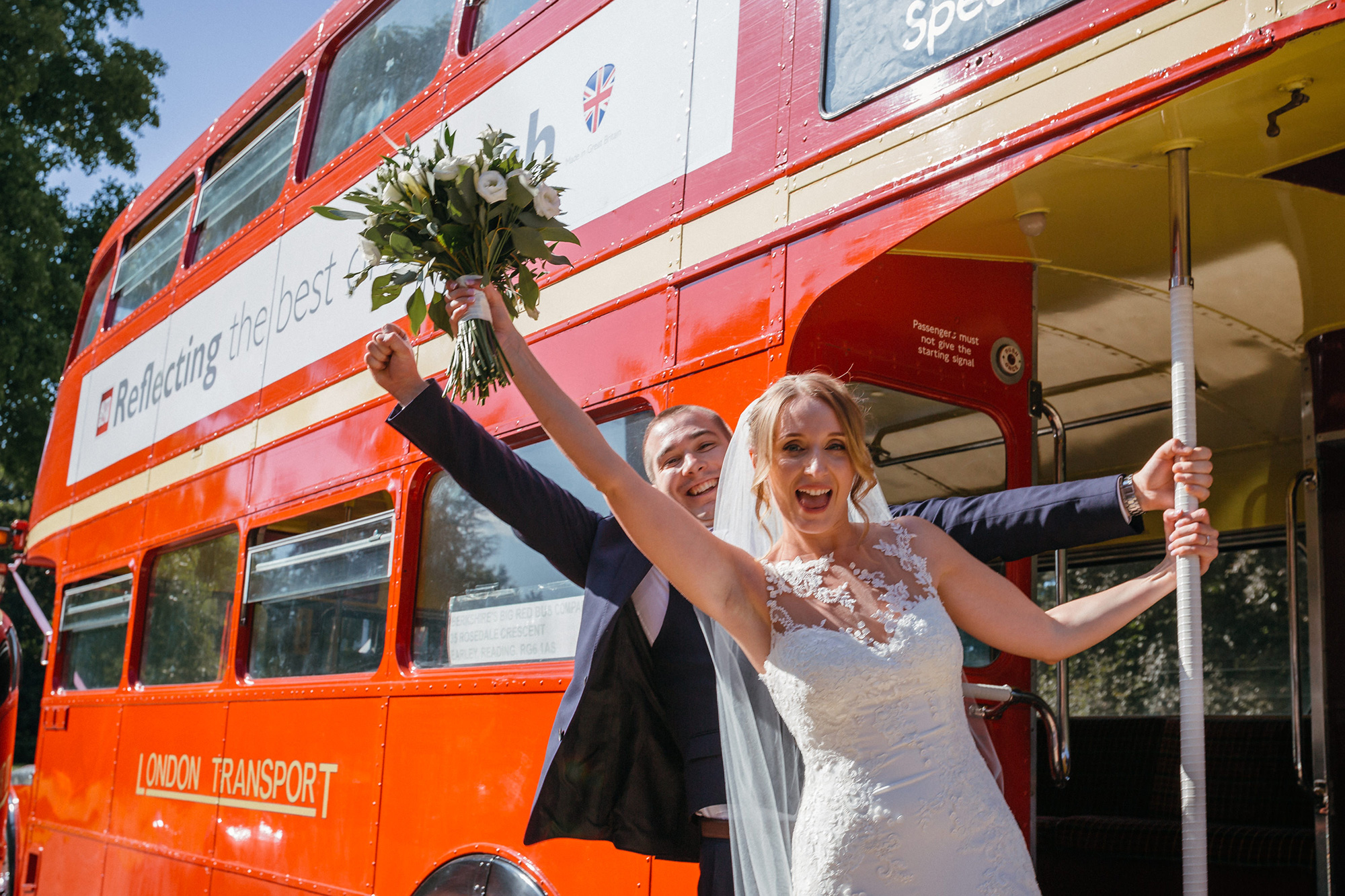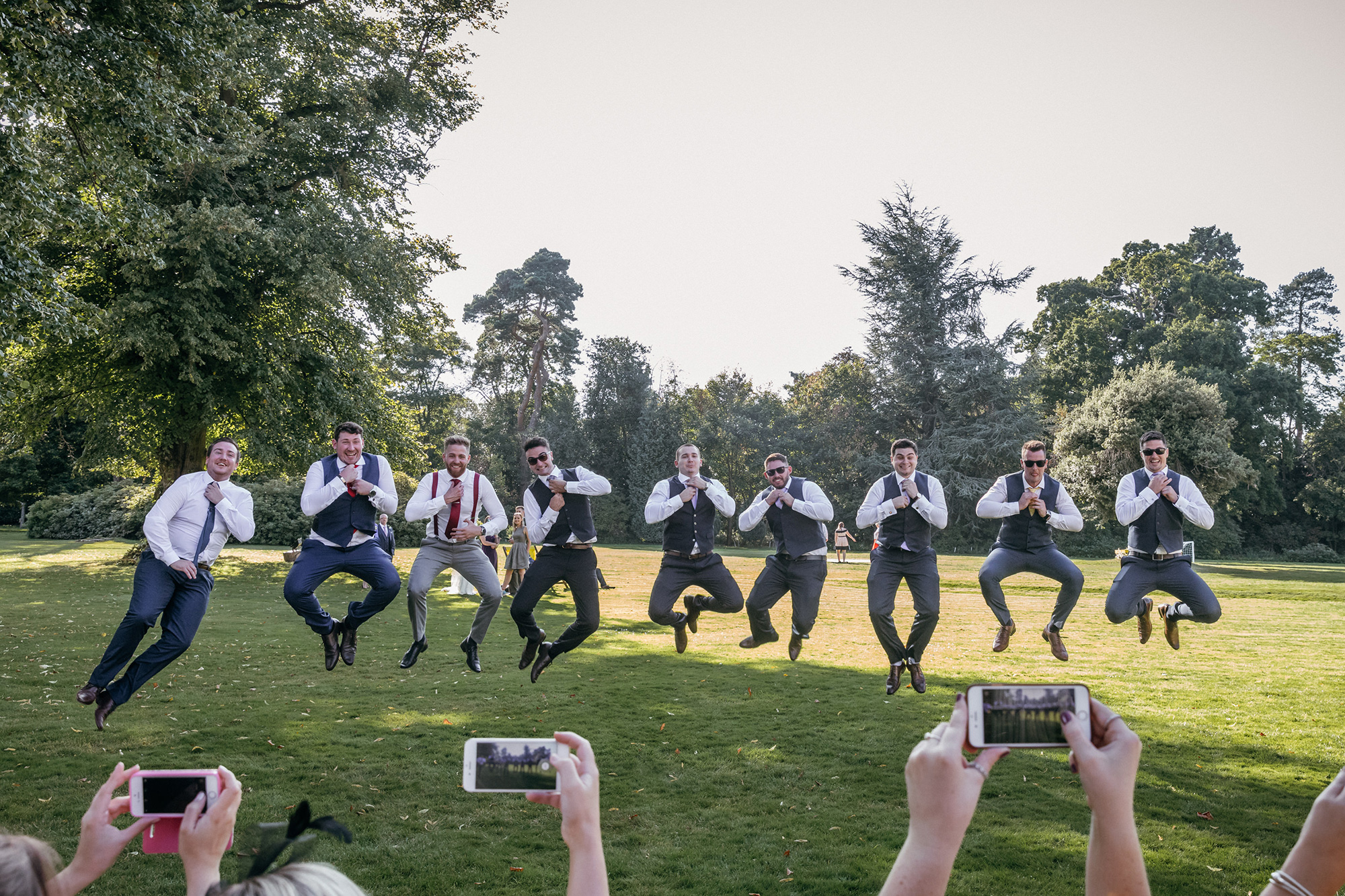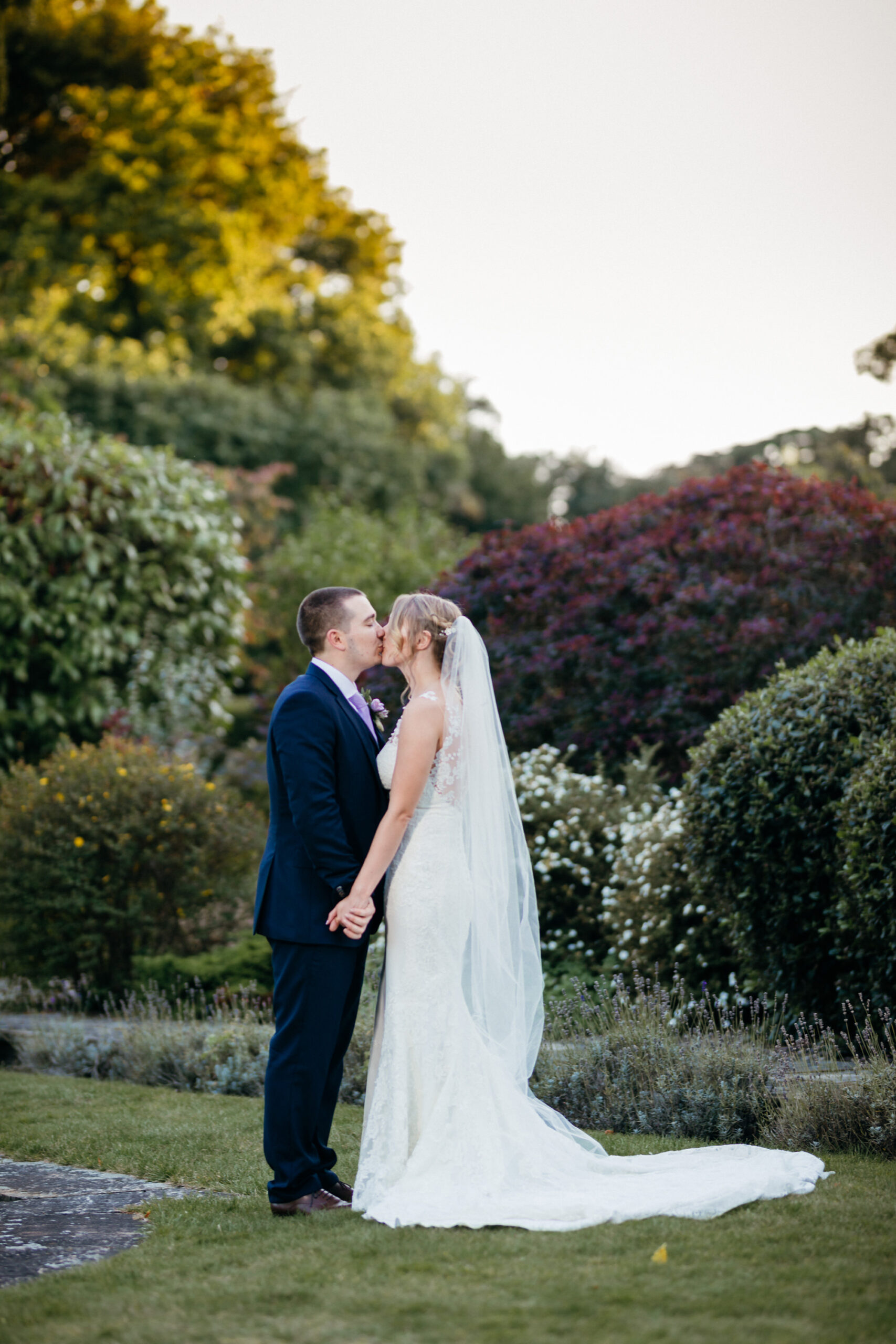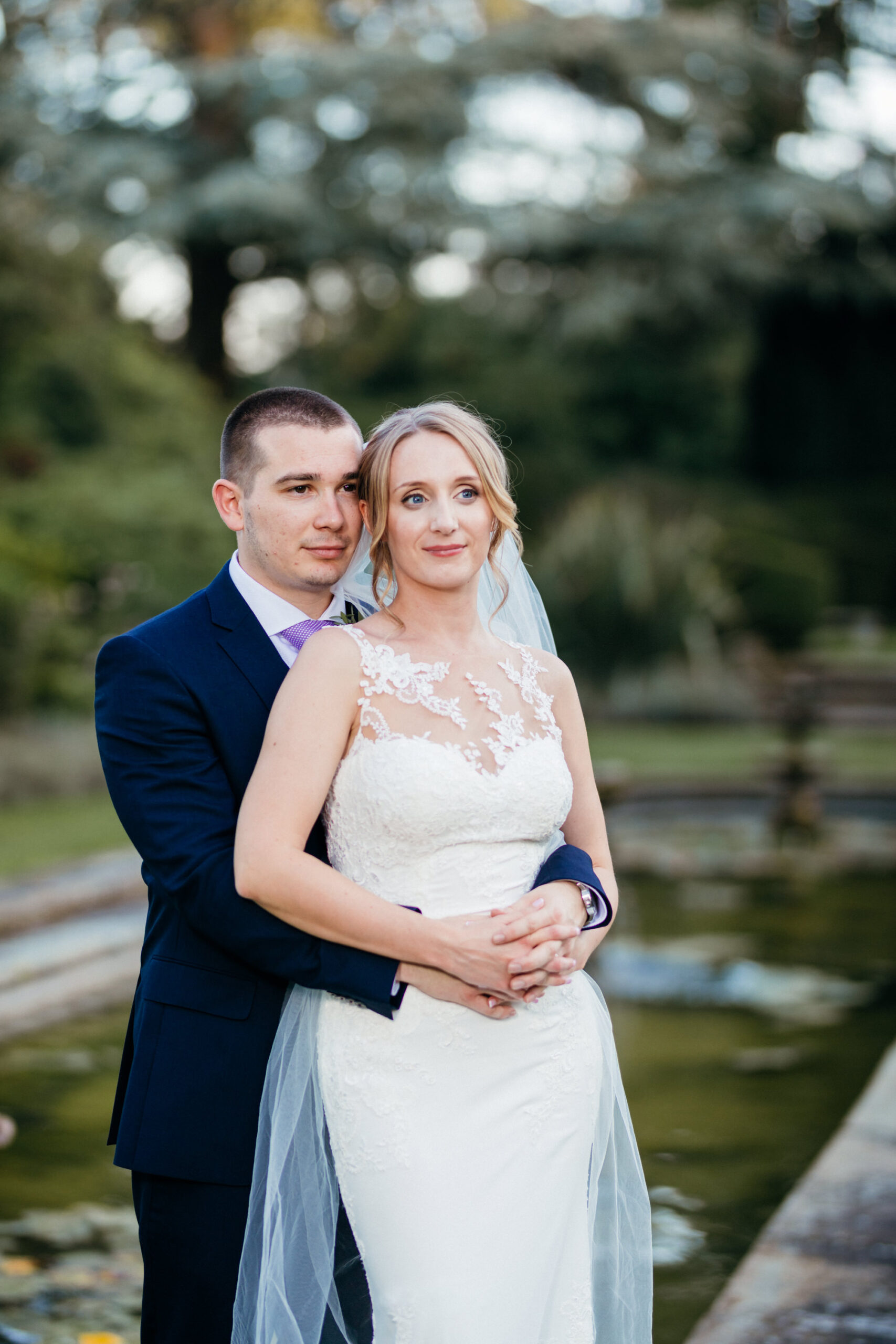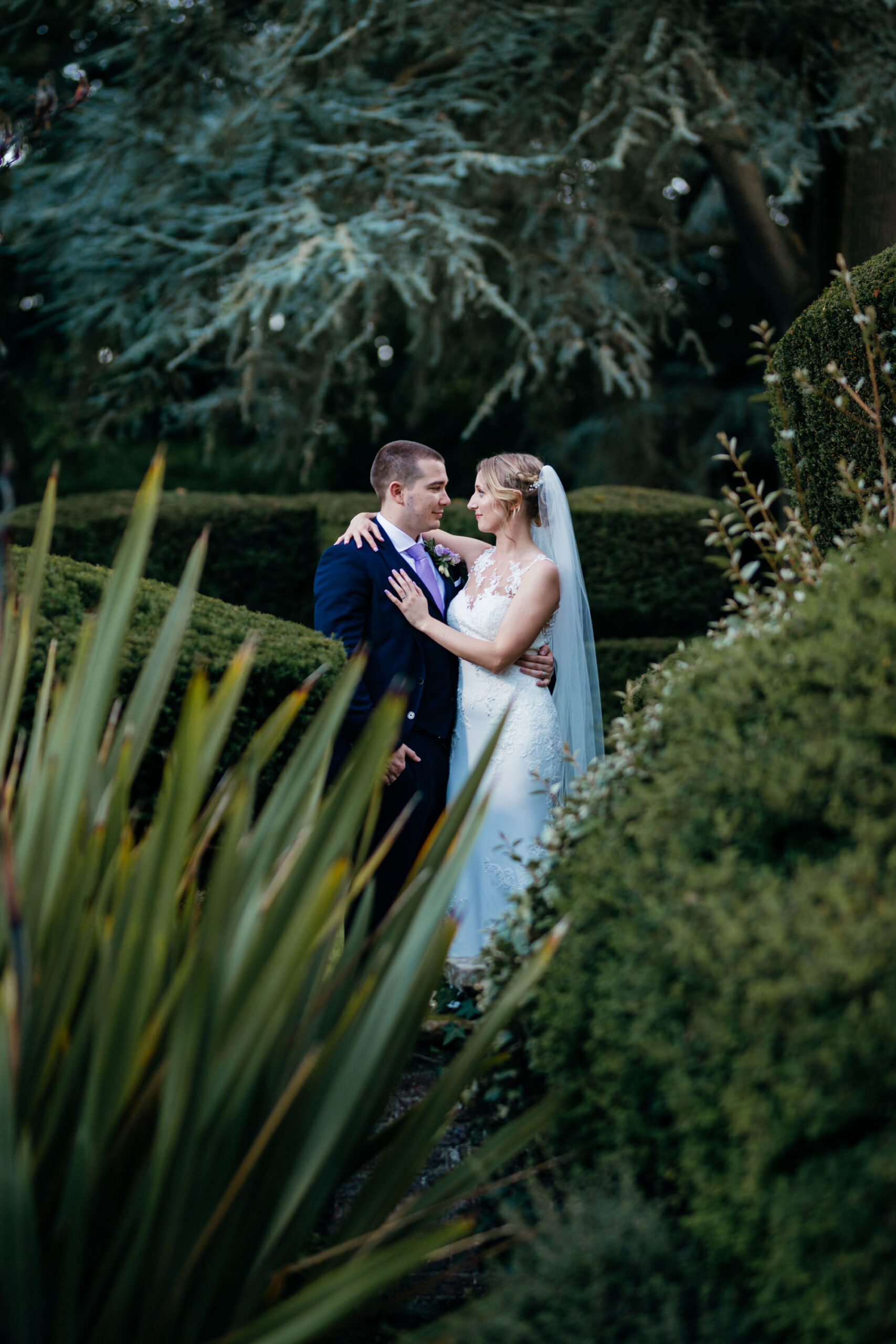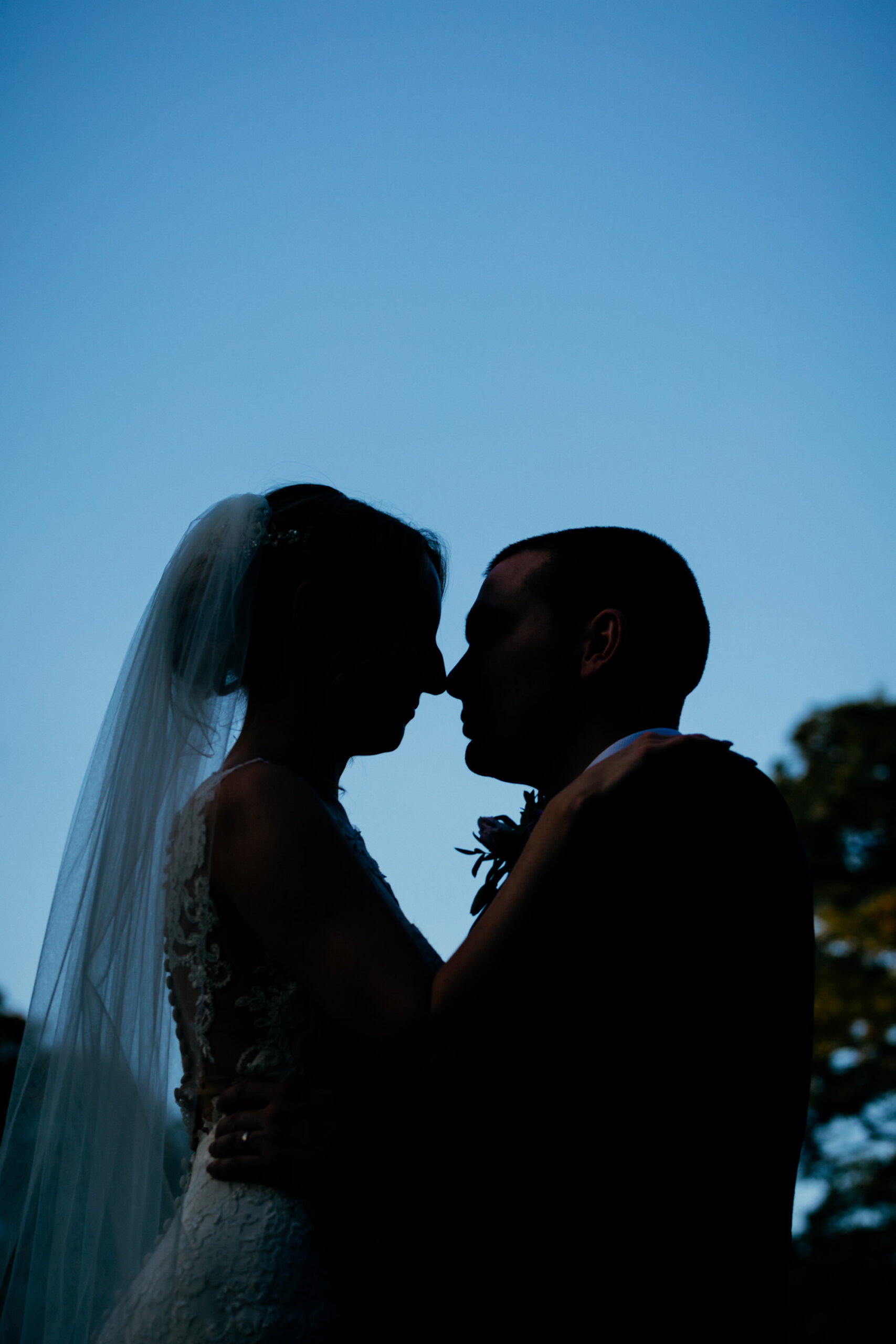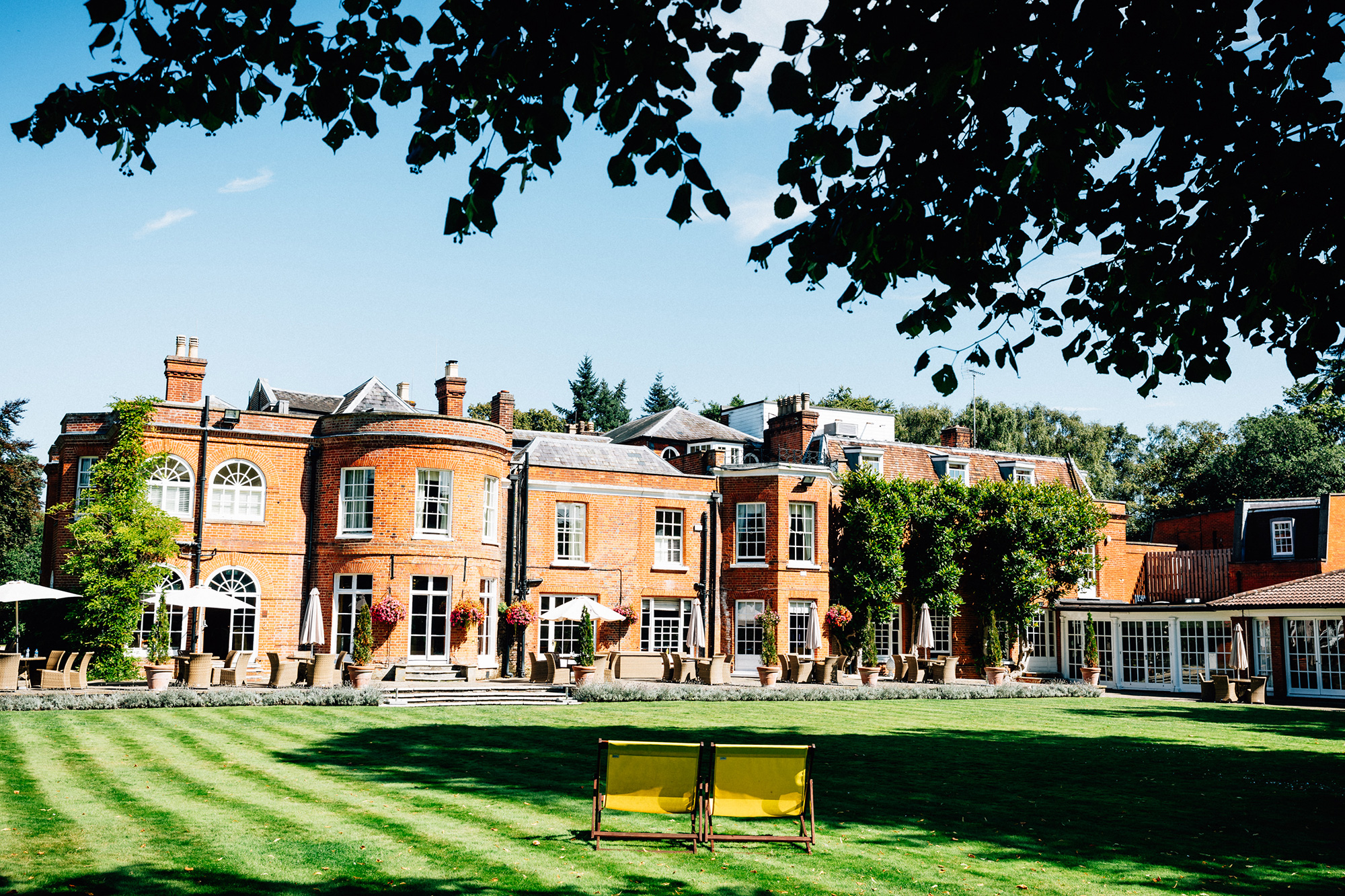 For their wedding favours, the couple opted for something a little bit different. "We asked friends of ours who distil local Newbury Gin to make us a bespoke flavour. They did, and we gave each of our guests a small bottle of their own," Rachel explains.