After their chance meeting in a Leeds pub, Daniel later proposed to Leicia amid twinkling Christmas lights by the River Arno while on a surprise trip to Florence.
"We always knew we wanted a relaxed informal wedding with a great disco ending – inspired by the New York loft parties of David Mancuso," explains Leicia, 33.
Leicia and Daniel, 42, exchanged vows before 75 guests at Aspire in their hometown, Leeds. Their bohemian disco wedding then kicked on at Chapter Hall in the Northern Monk Brewery across town.
"Aspire was perfect for our ceremony," Leicia says. "It is the Old Yorkshire Bank HQ and has a beautiful parquet floor and large arch-shaped windows."
When it came to planning their day, Leicia and Daniel agreed on the main things guests often remember about weddings – food and music. "So we made sure we got those right."
In keeping with the carefree bohemian theme, most wedding traditions were left out of the celebration. "There was no top table, no favours, no speeches except for a quick thank you from the both of us, no silver service, and no wedding band – just DJs."
Instead, guests were treated to informal sharing-style dishes and a night of fun.
The pair advise other couples embarking on their wedding planning to focus on what you want. "Think about what will make you happiest and do that. We put our love centre stage which really did make the day for us."
"It was all about us – a little bit of Dan and Leicia in every part."
Photos courtesy of Victoria Baker Weddings.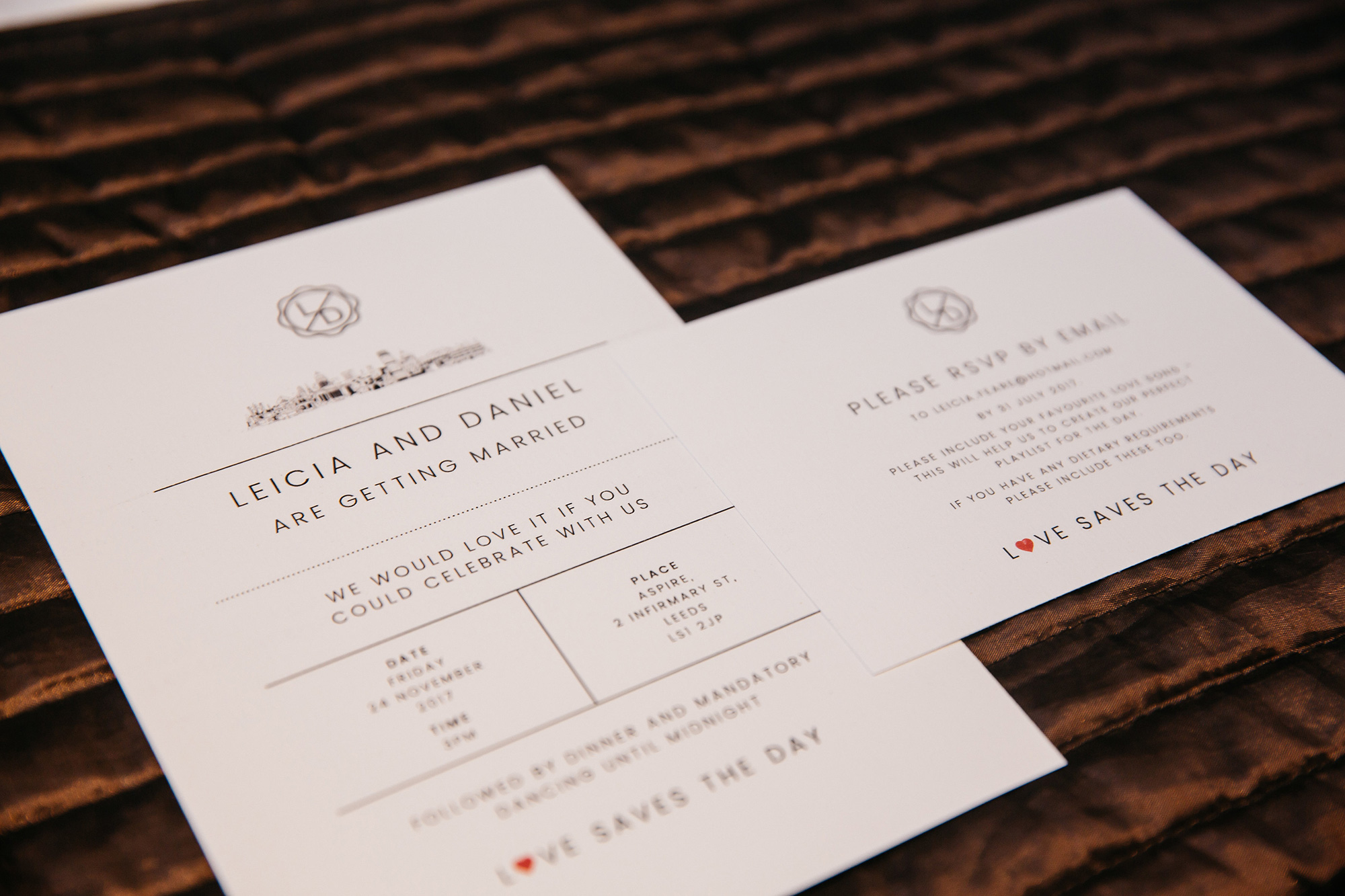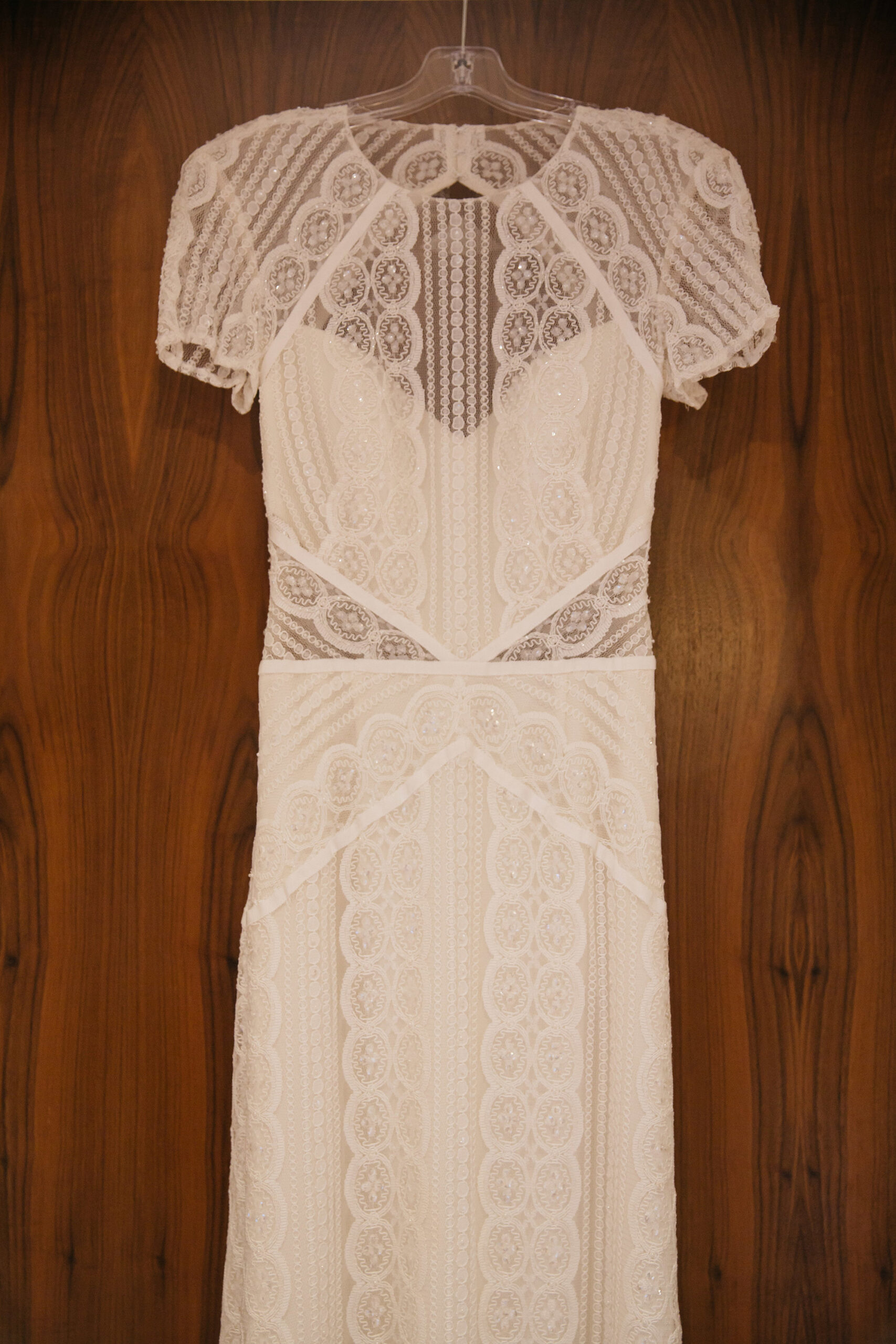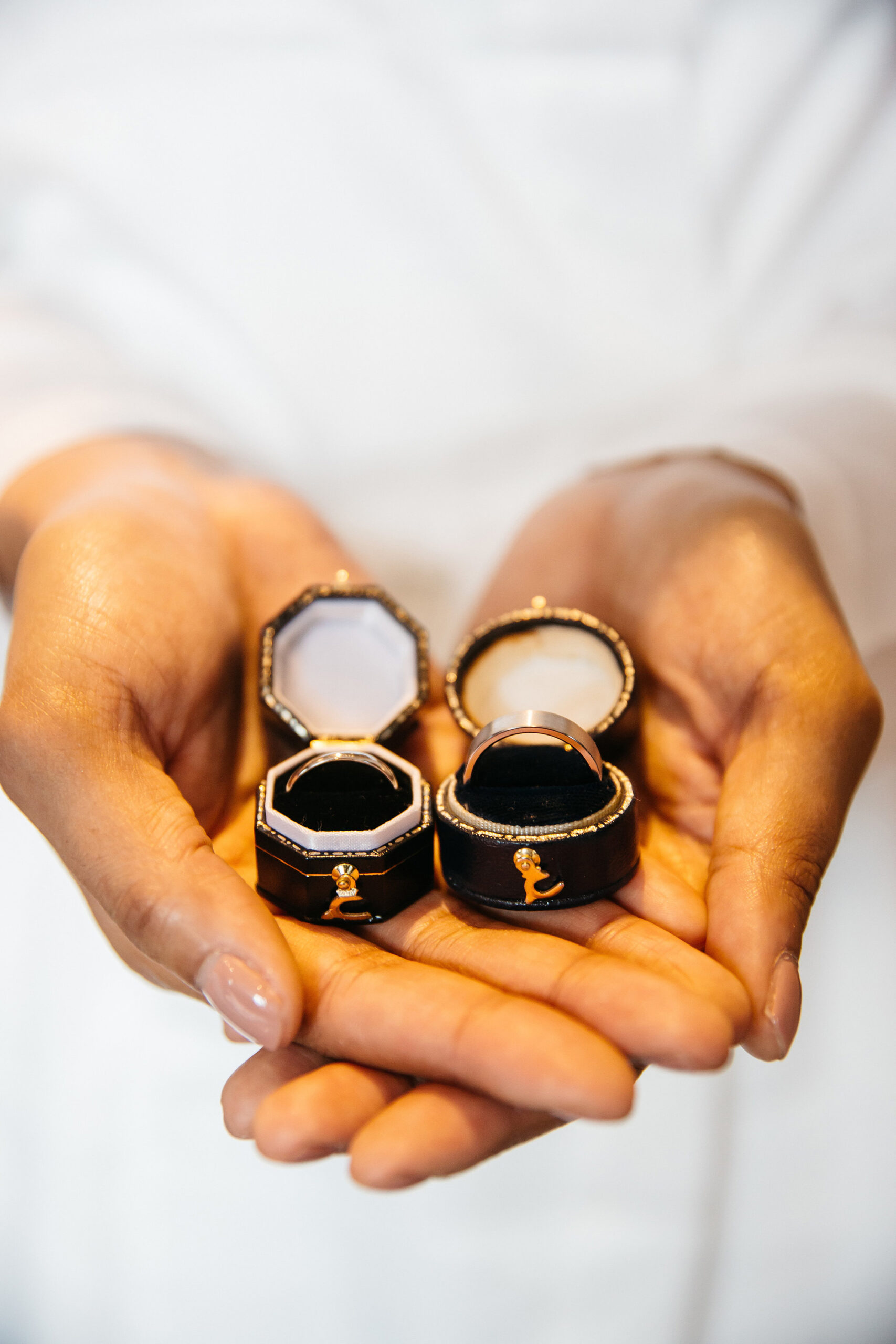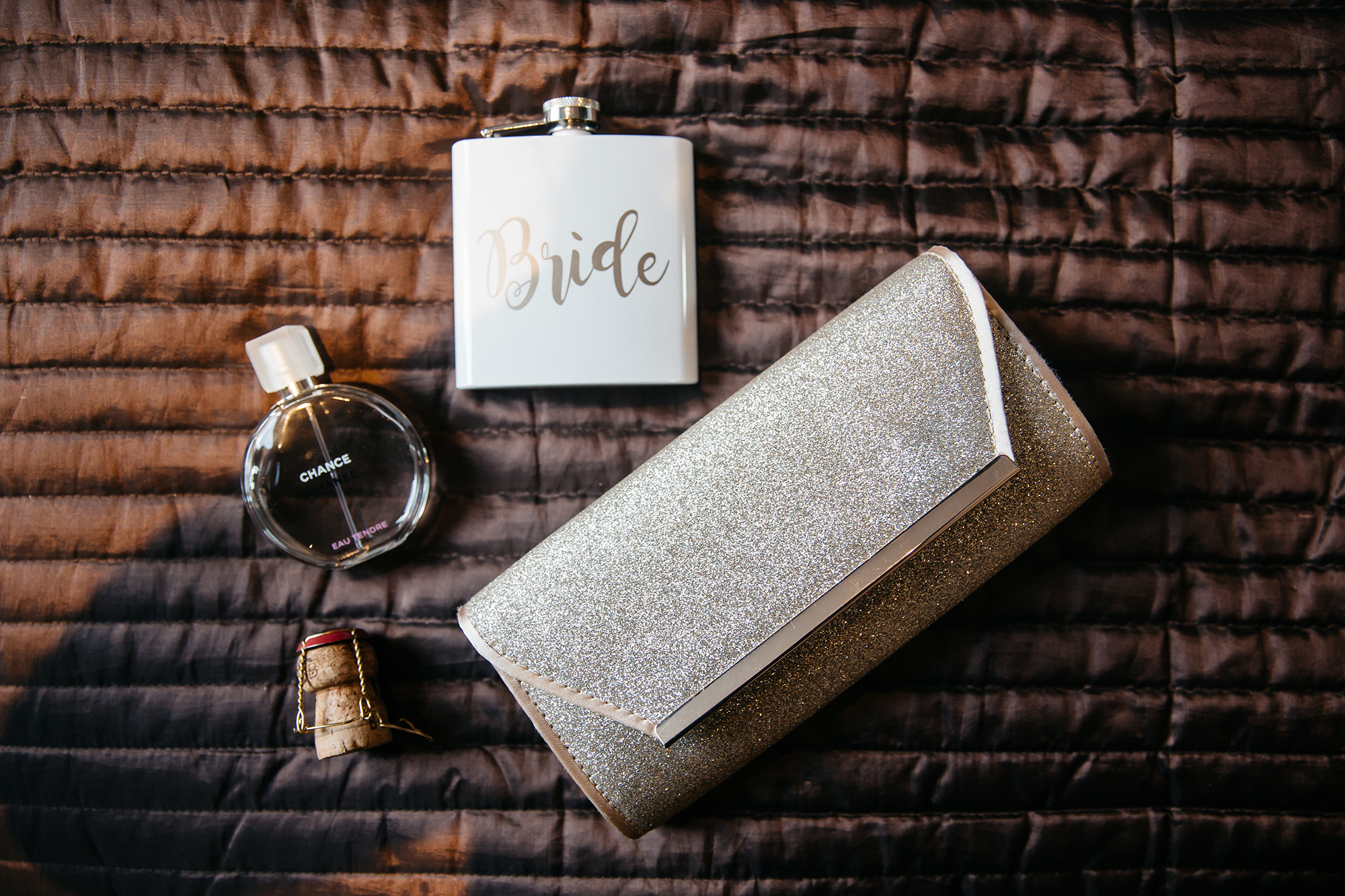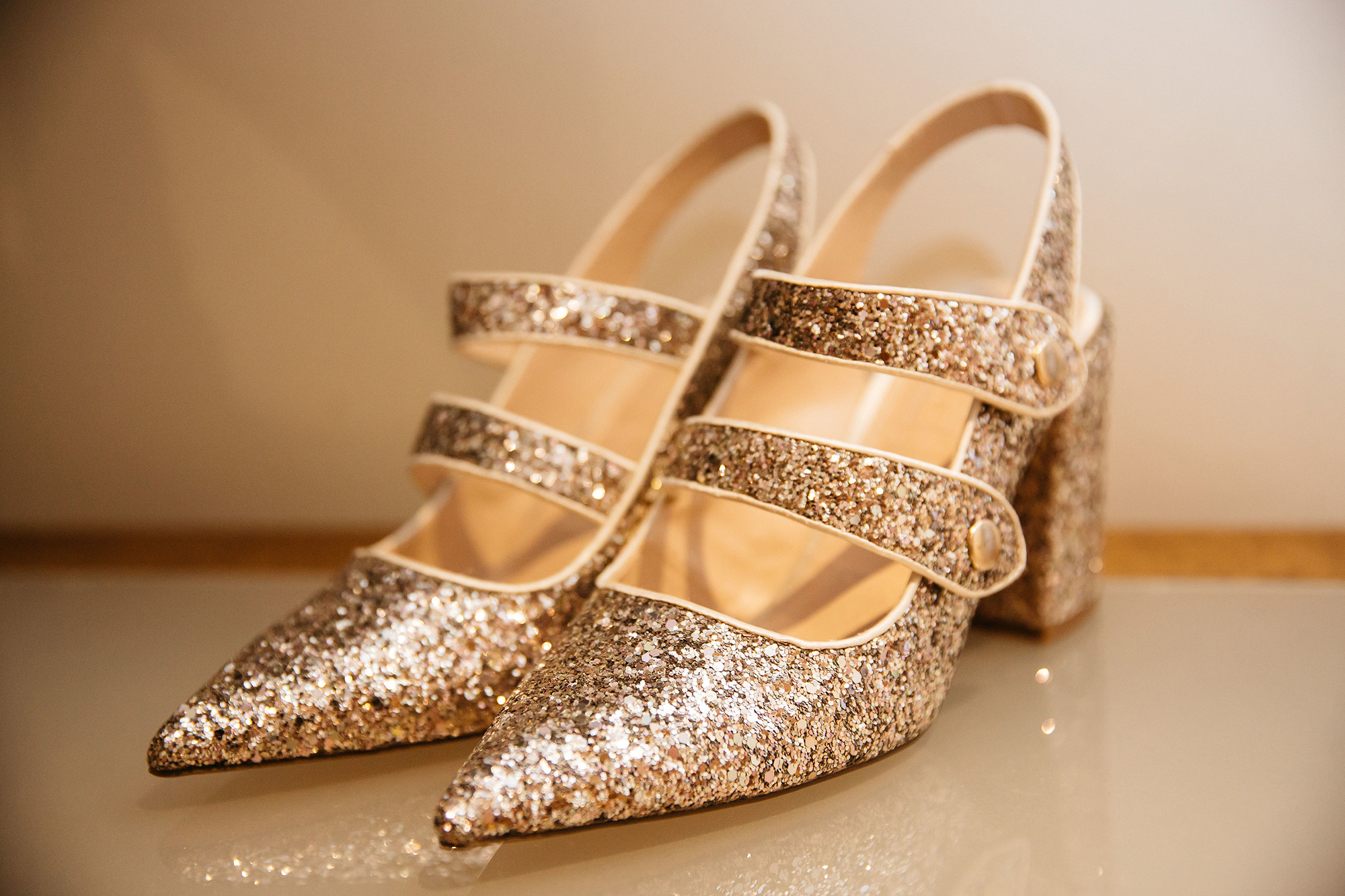 Leicia had two pairs of wedding shoes for the celebration. A vintage cream pair were the bride's "something borrowed" from a friend and this glittery pair for the evening was from Topshop.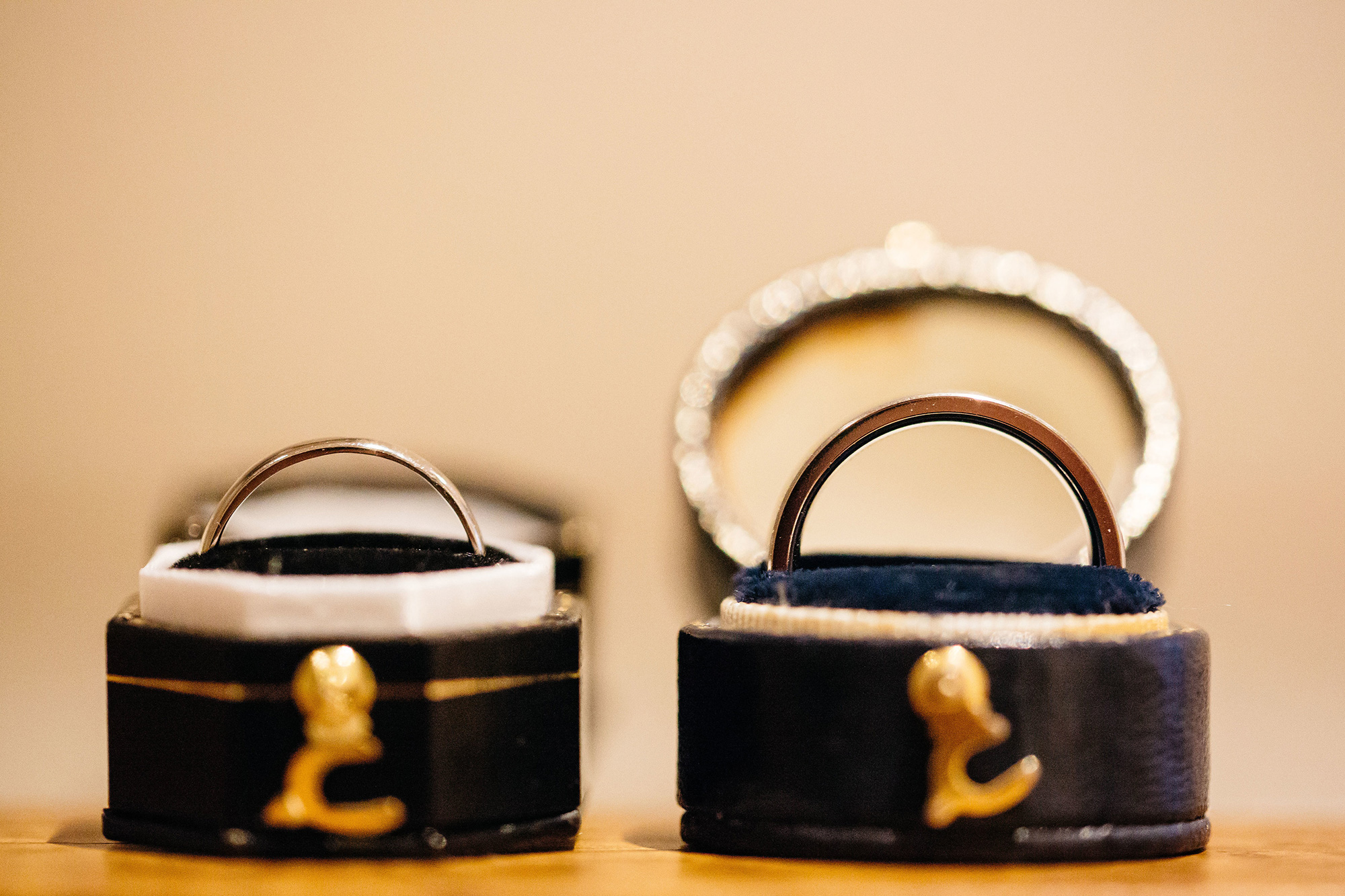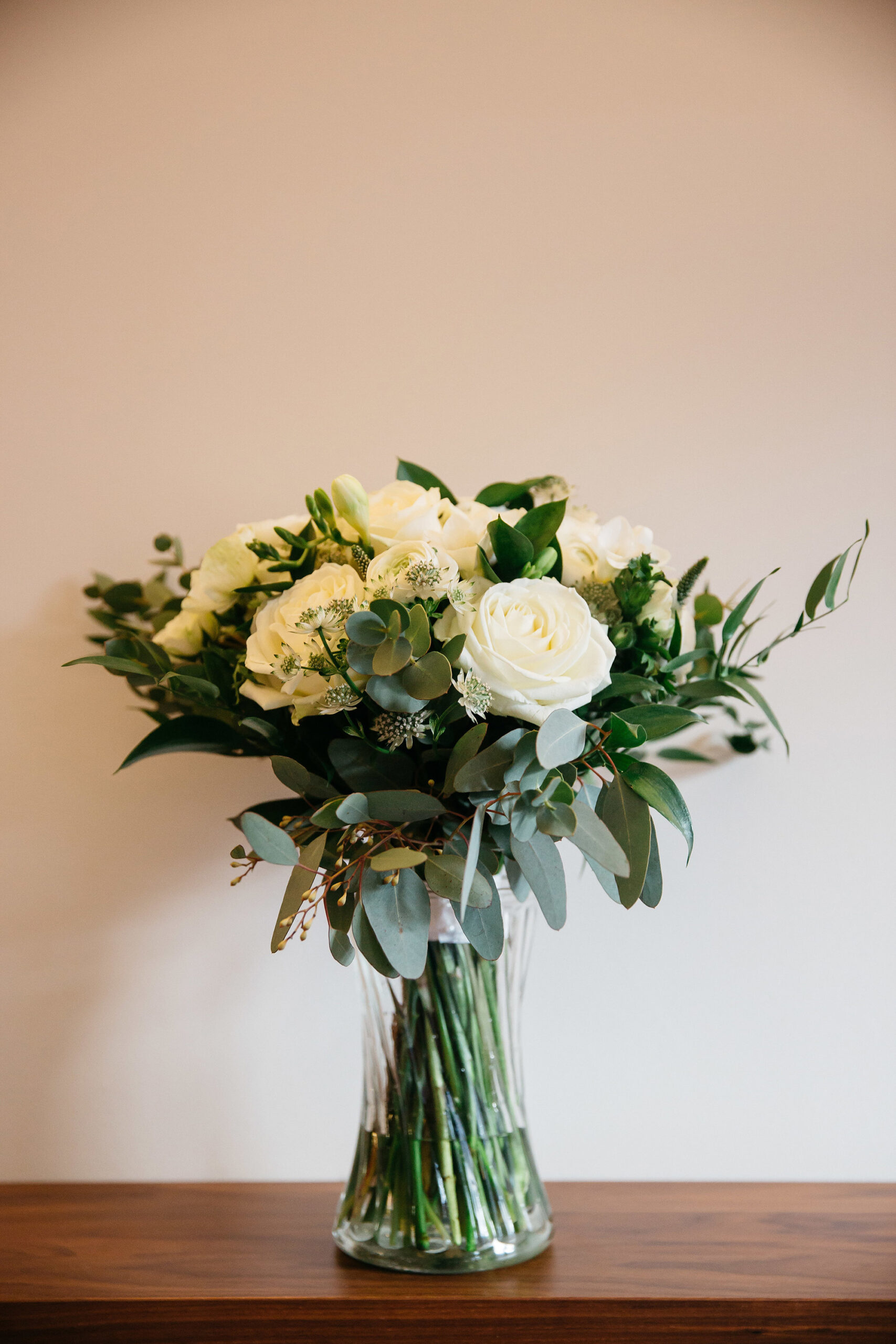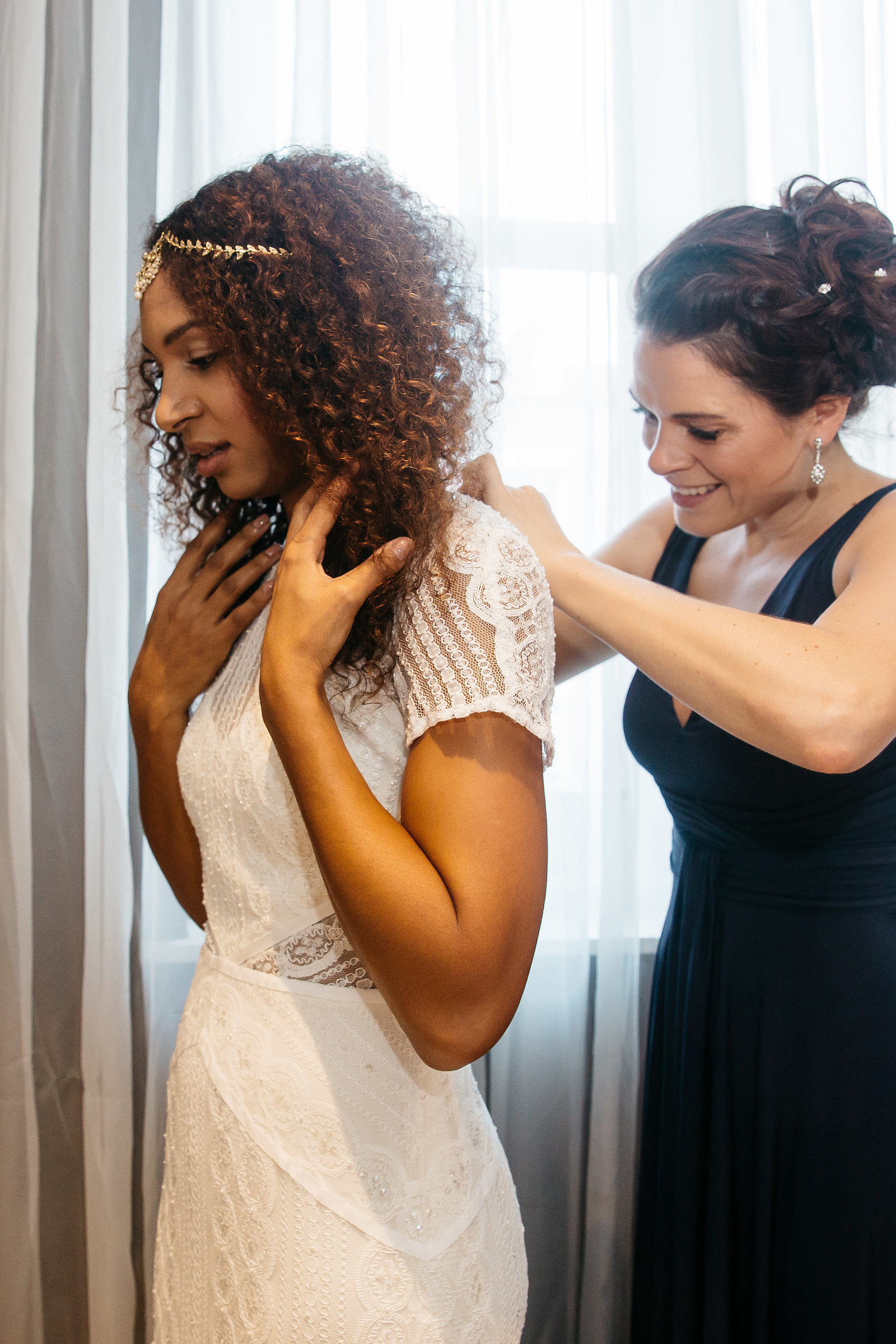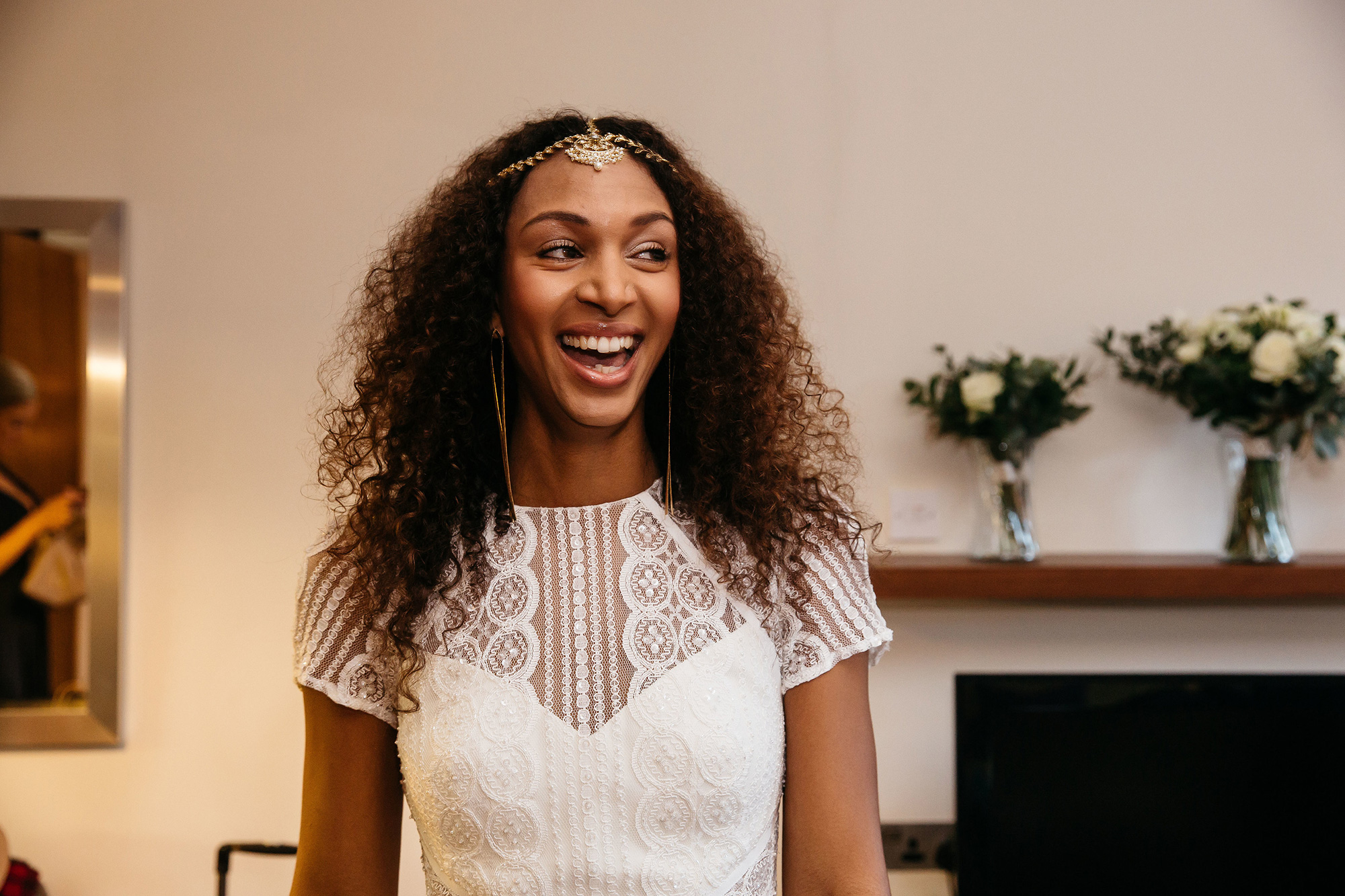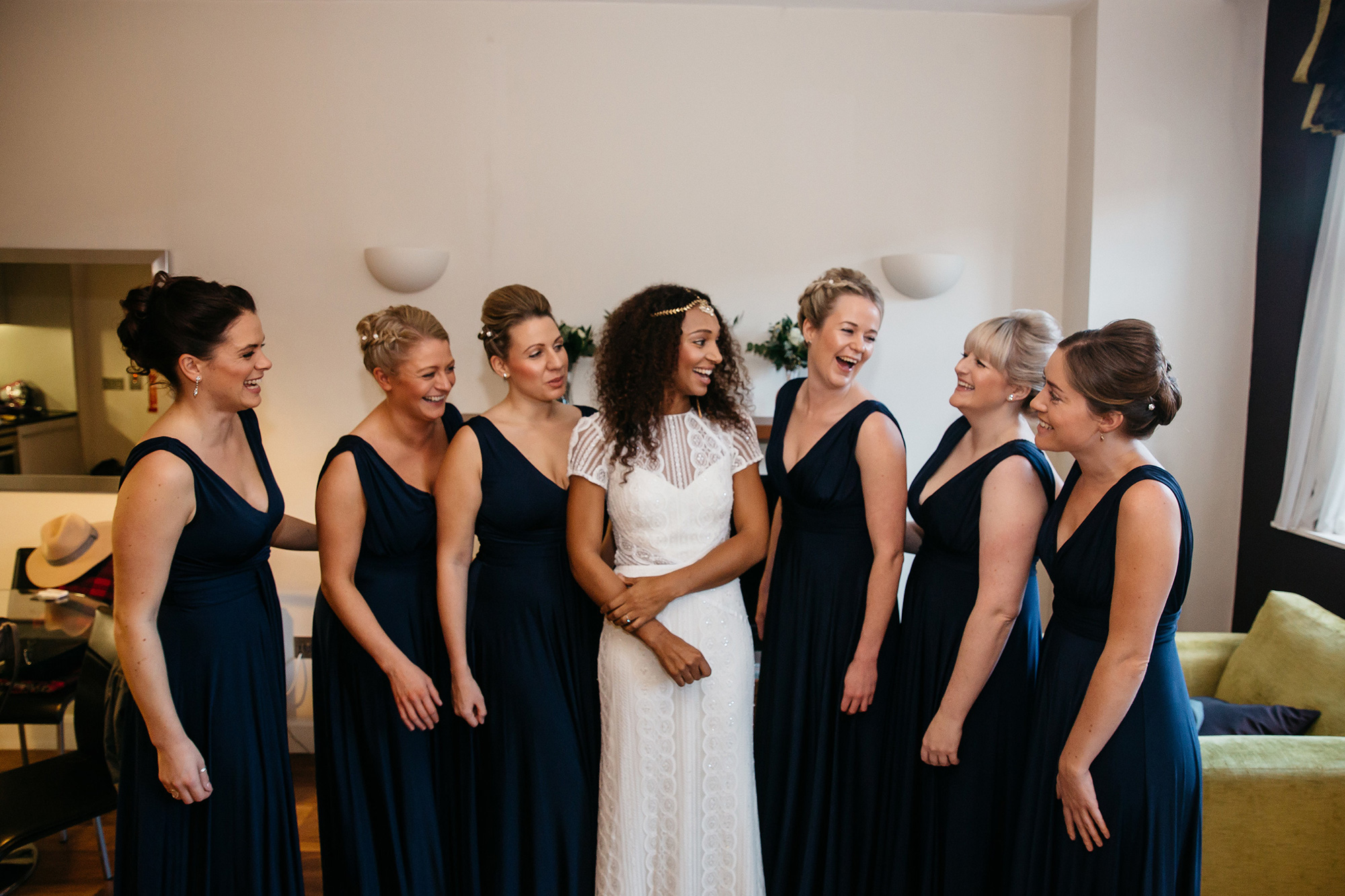 Leicia's Watters Wtoo gown with keyhole back was the first she tried on at The Bridal Emporium in Leeds.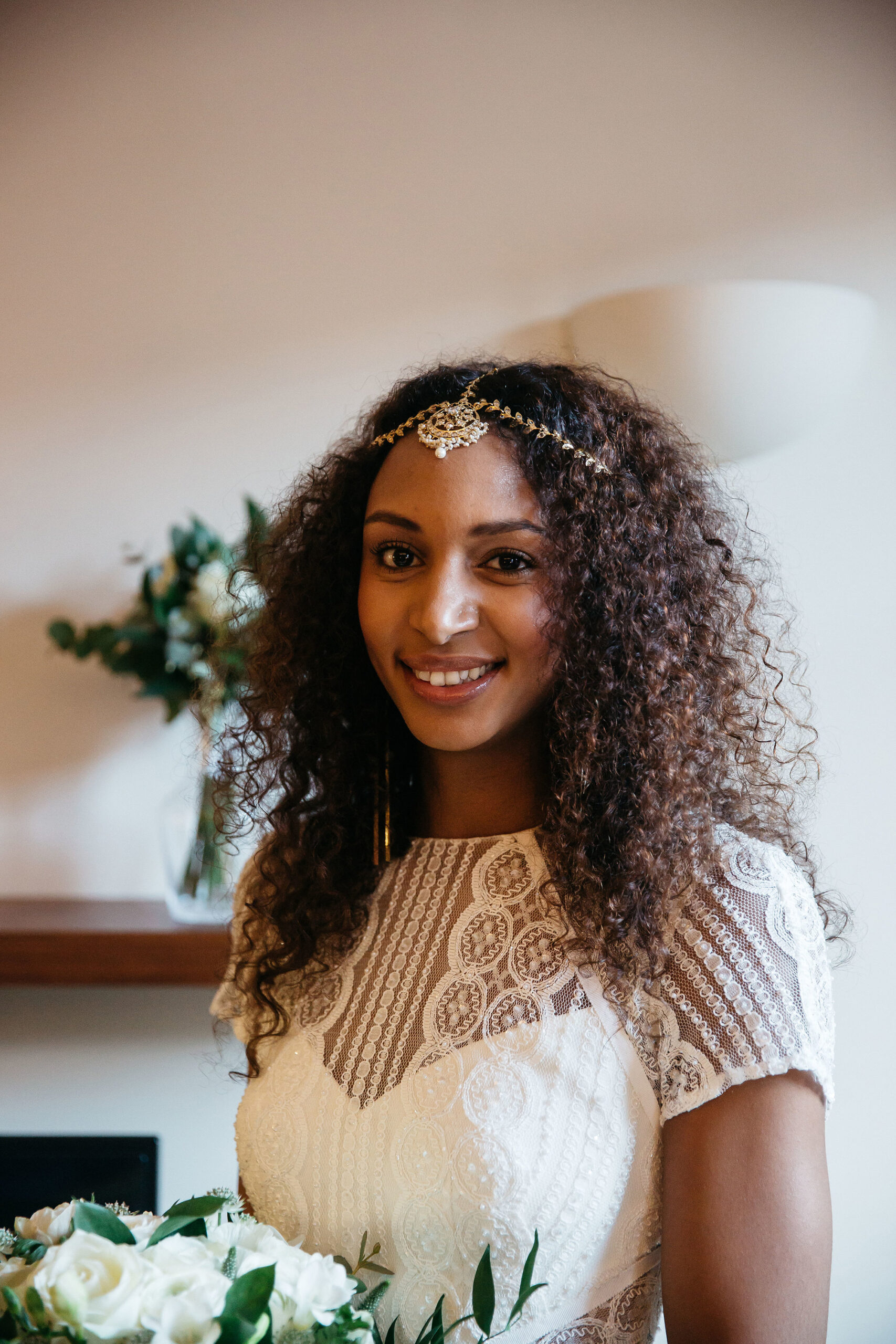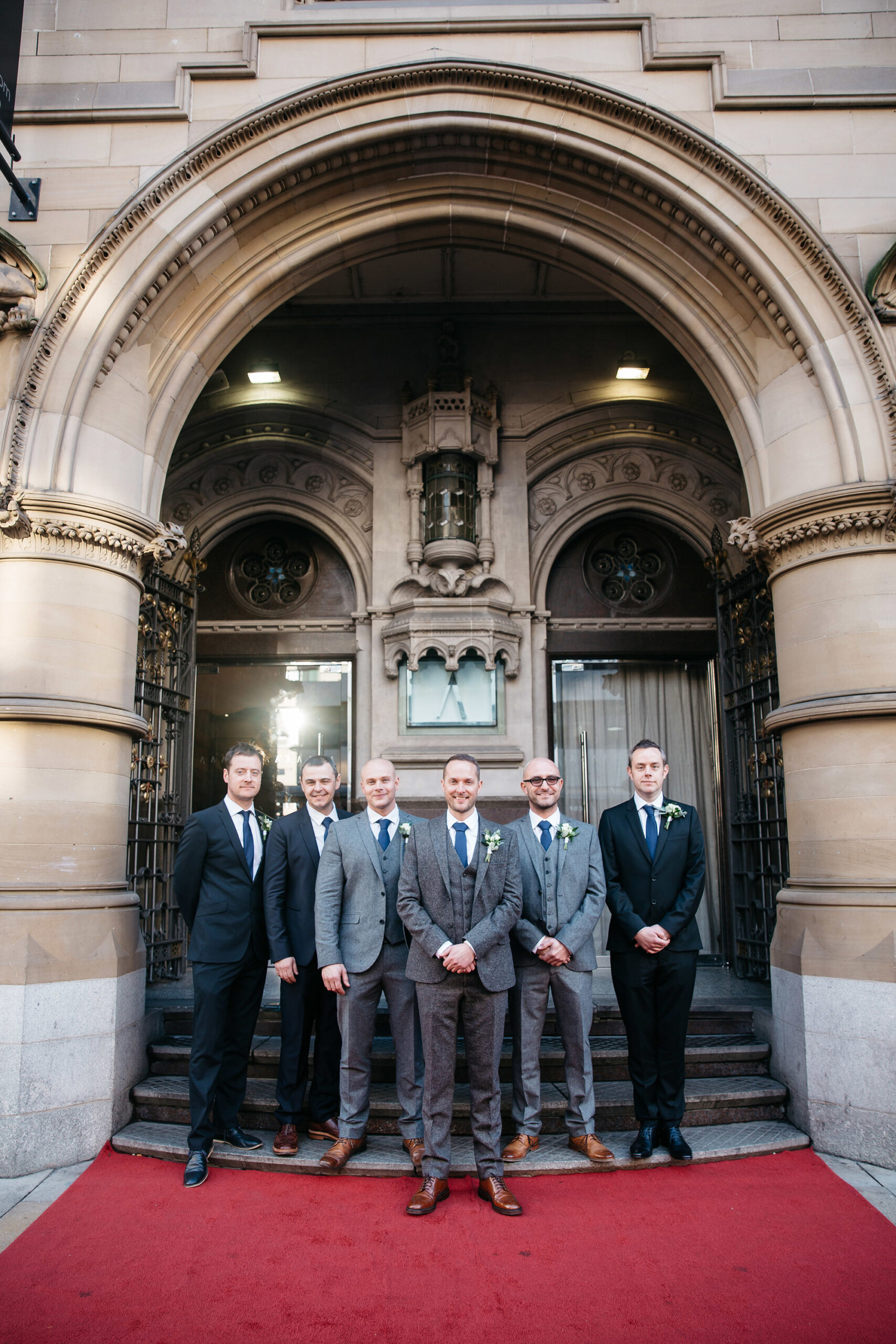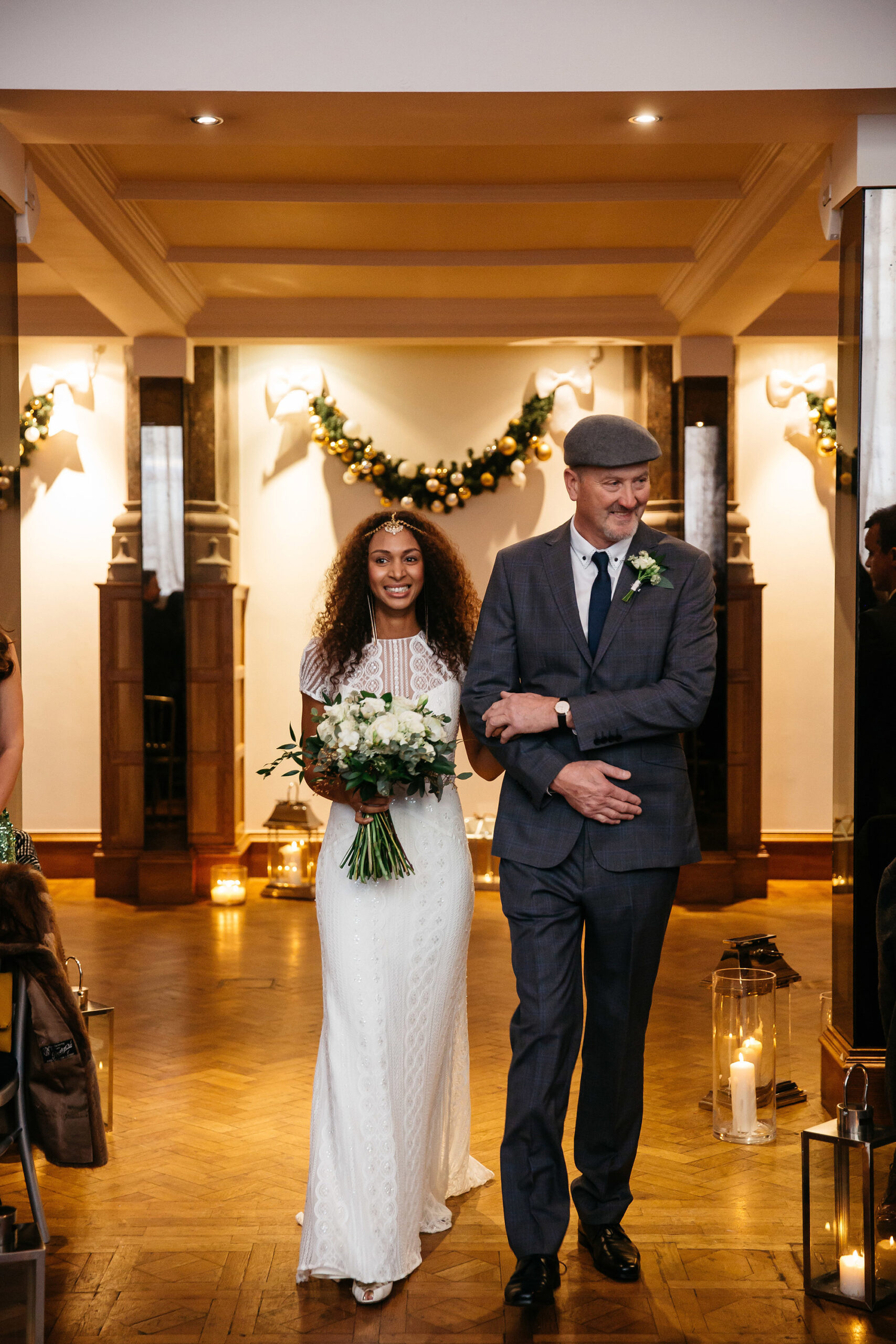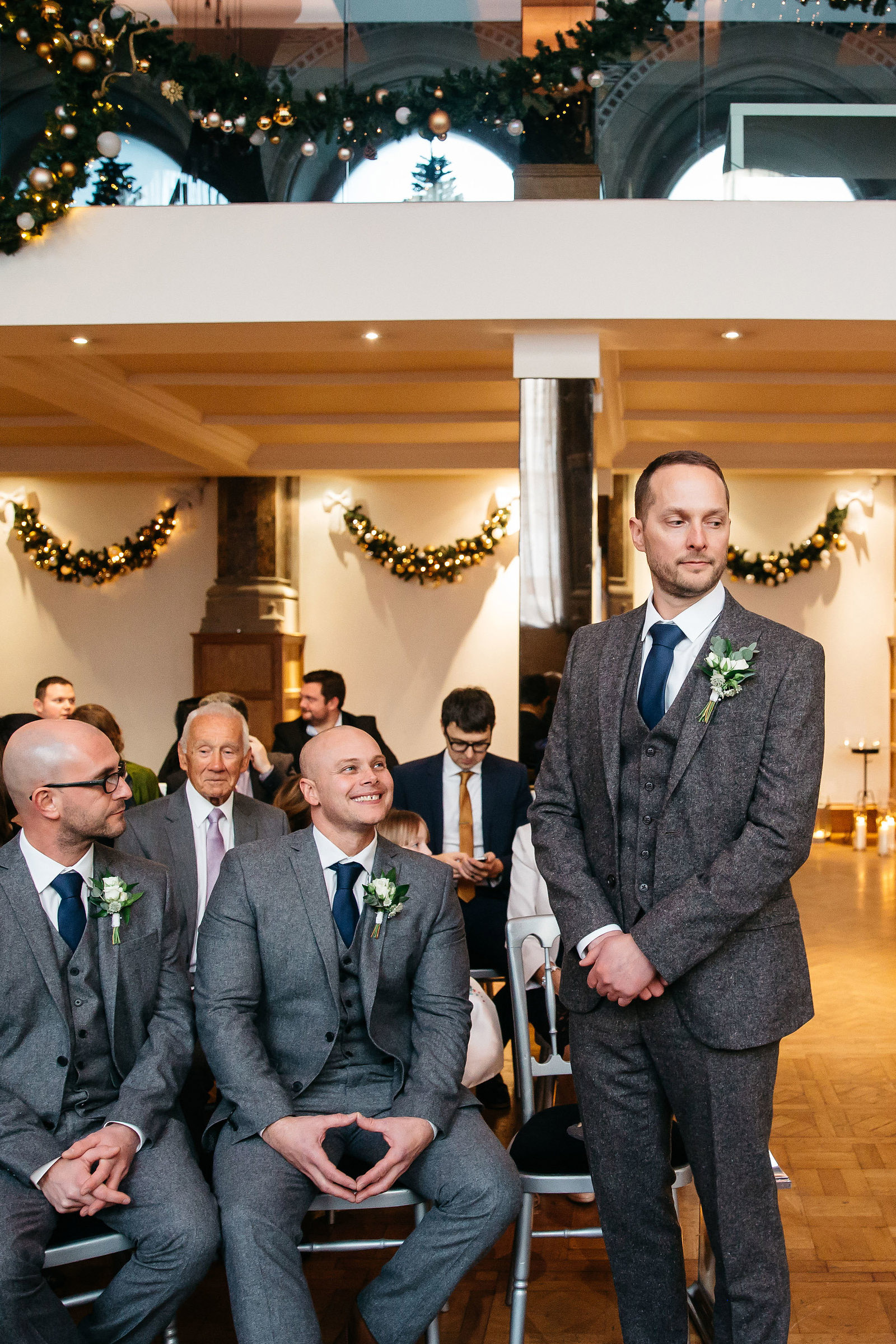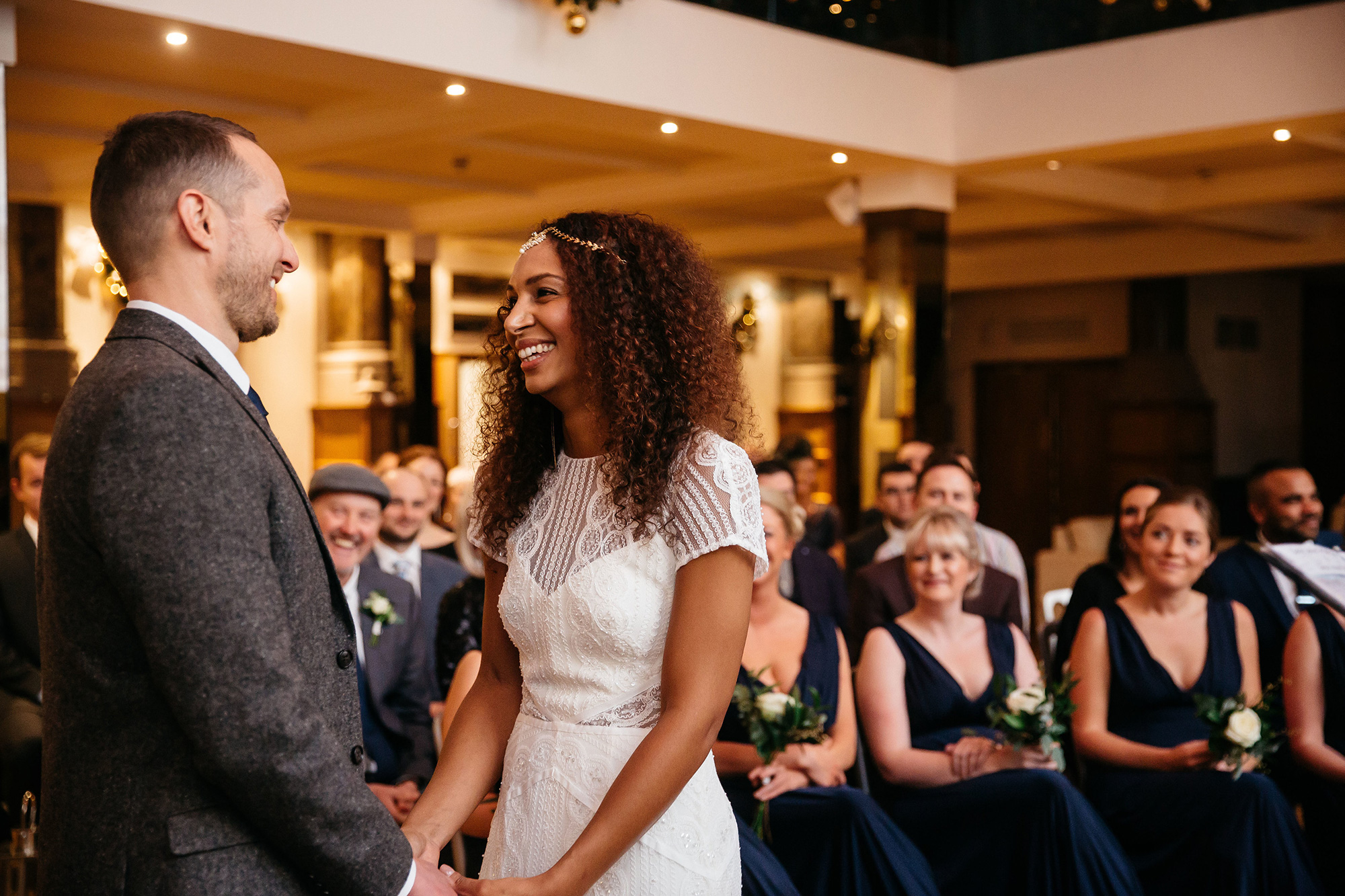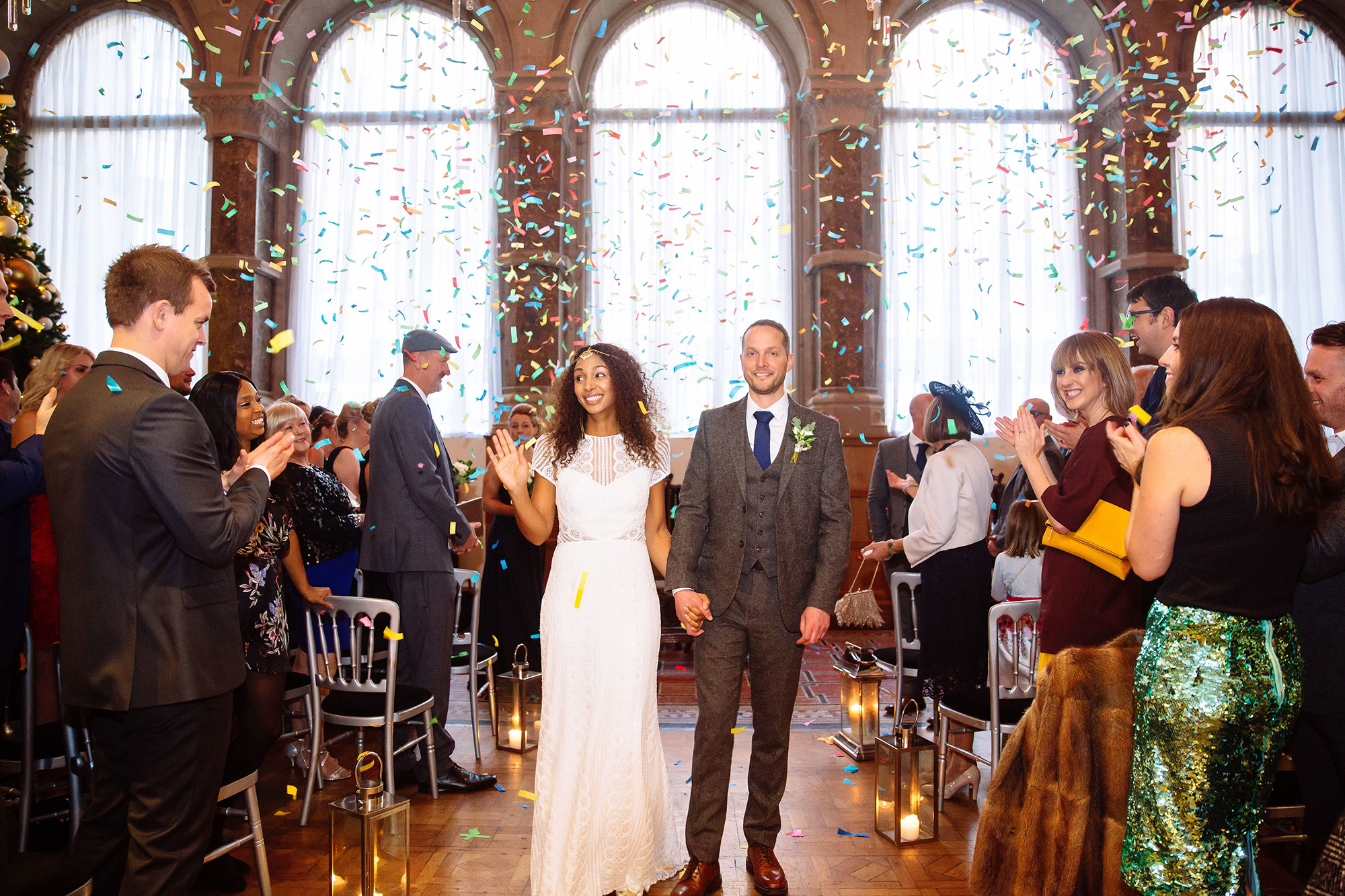 Leicia and Daniel exited ceremony venue Aspire to confetti and All You Need Is Love by The Beatles.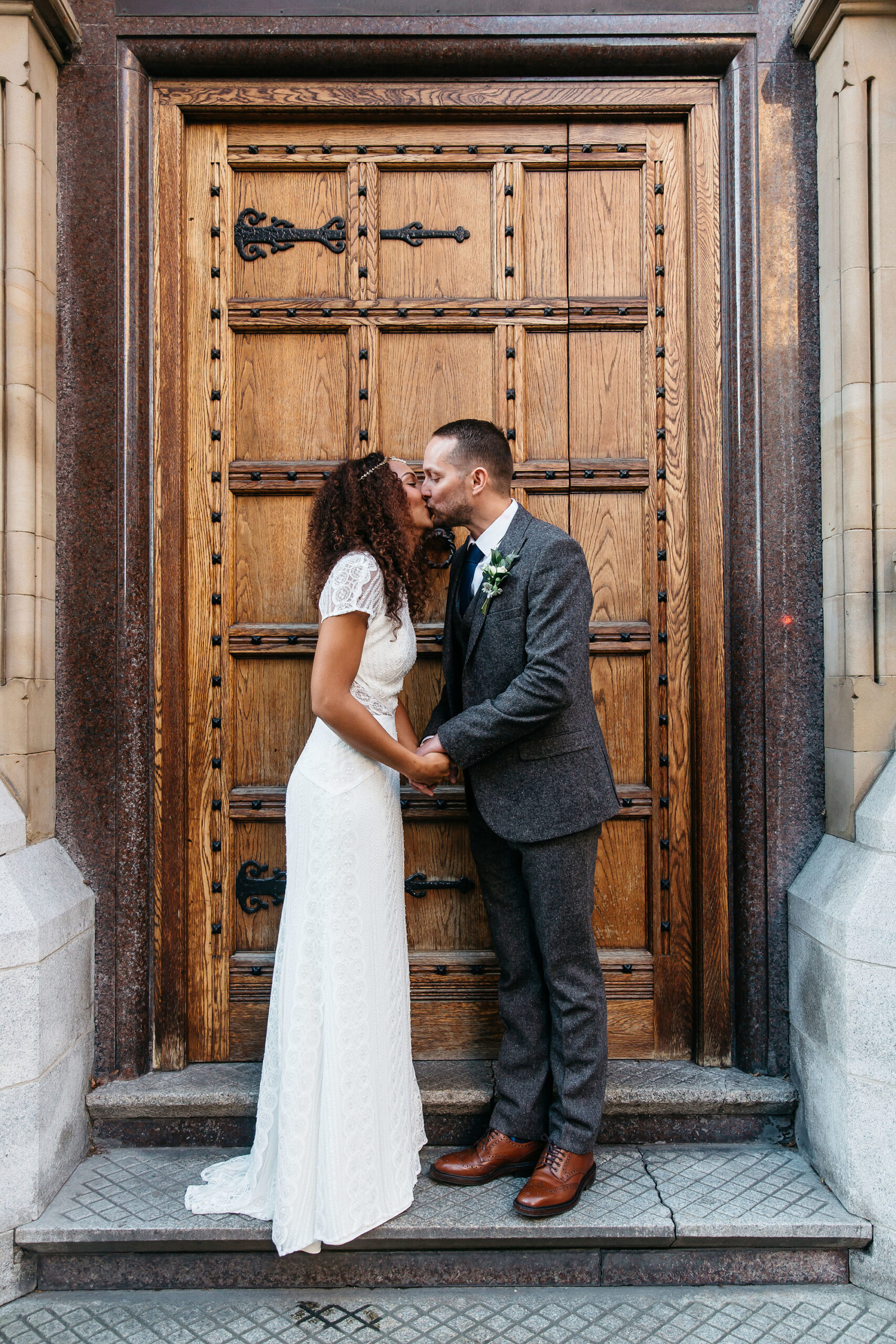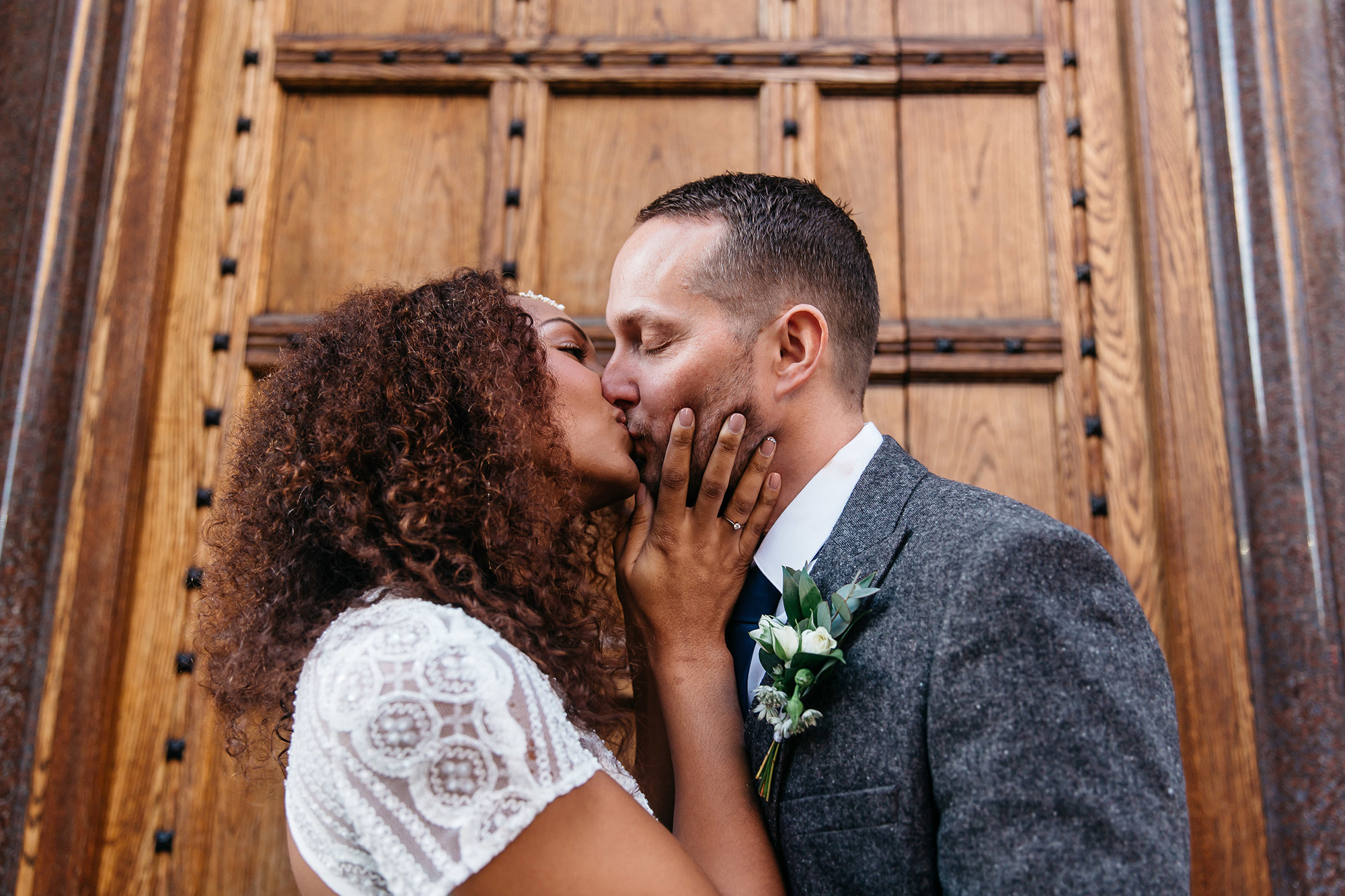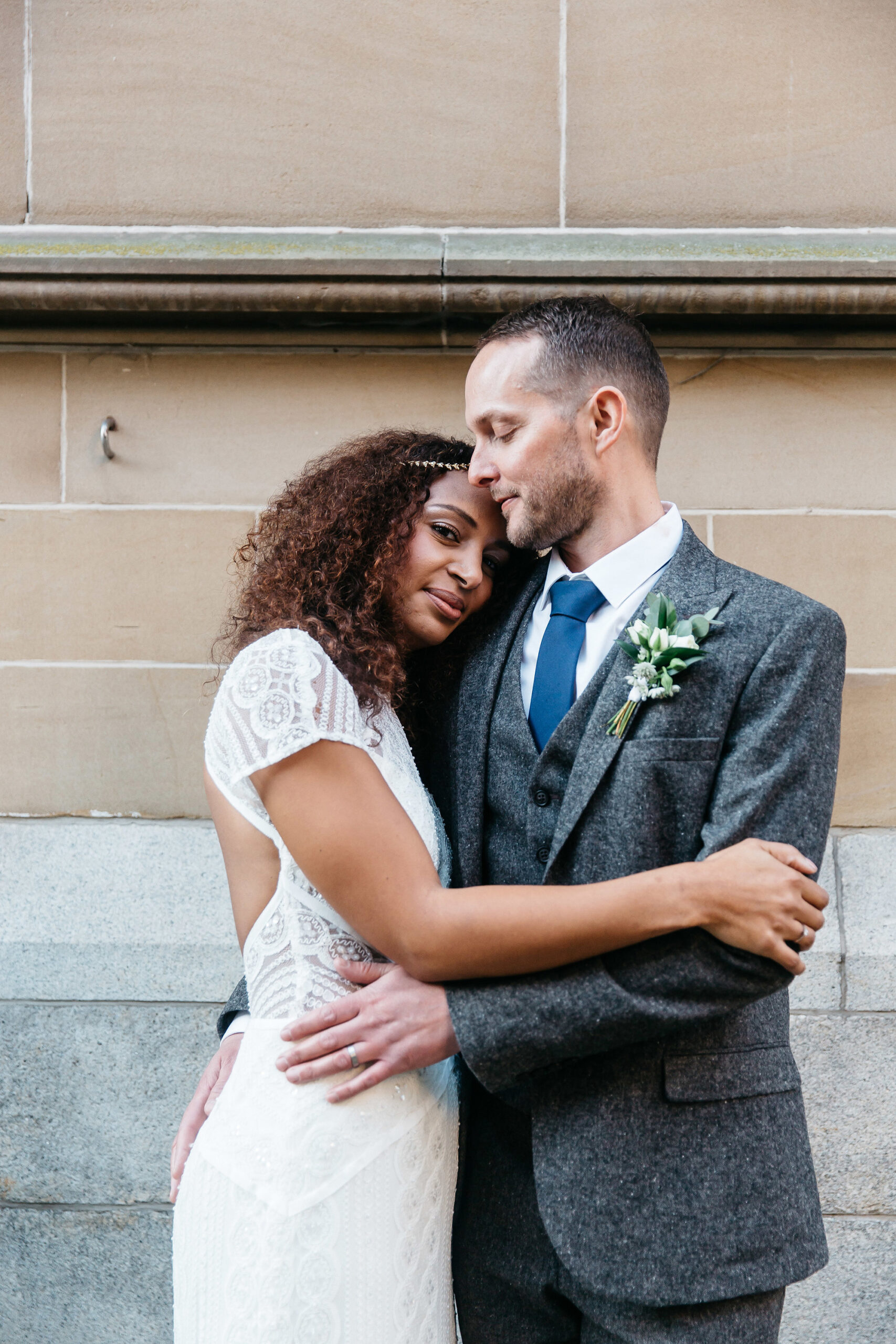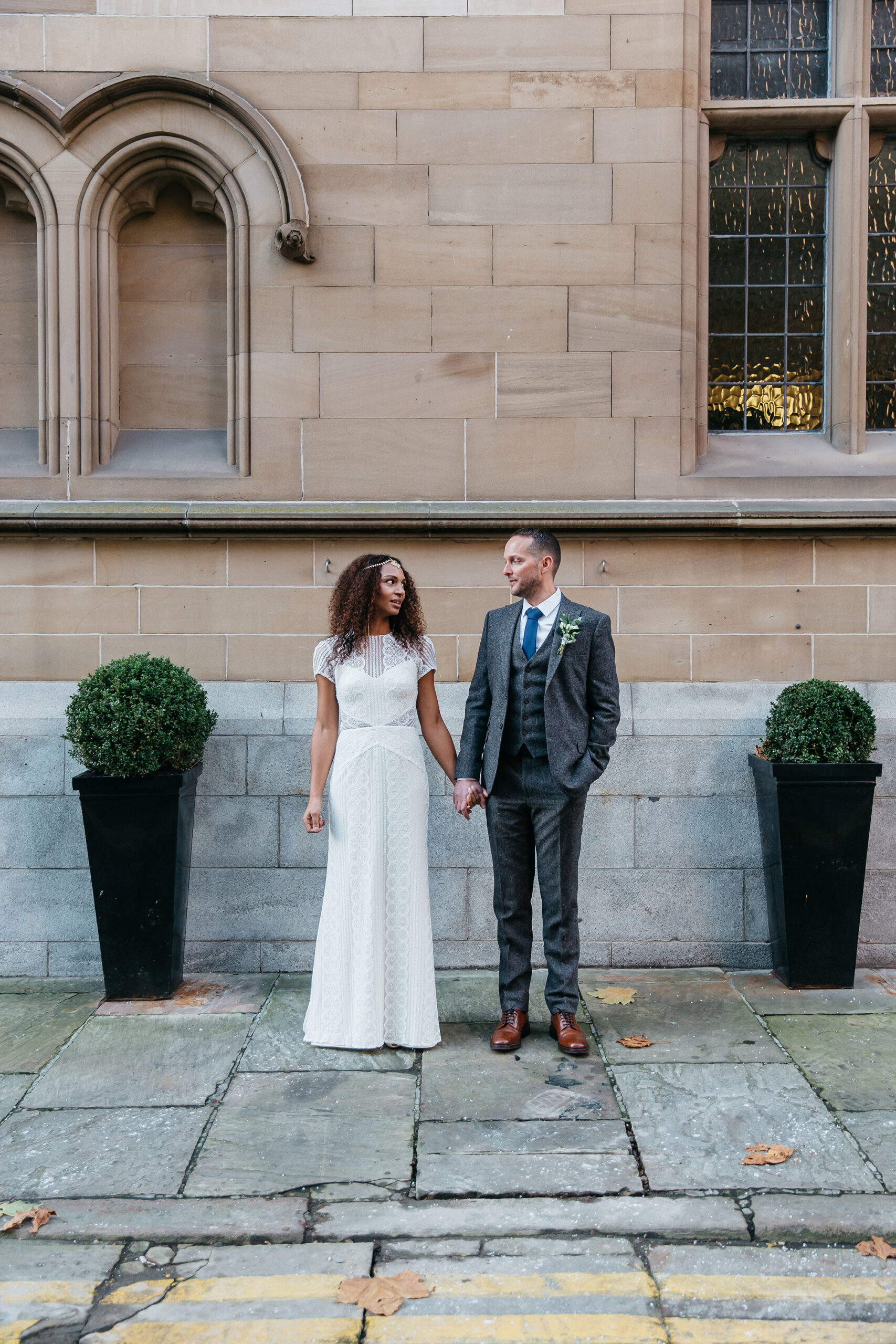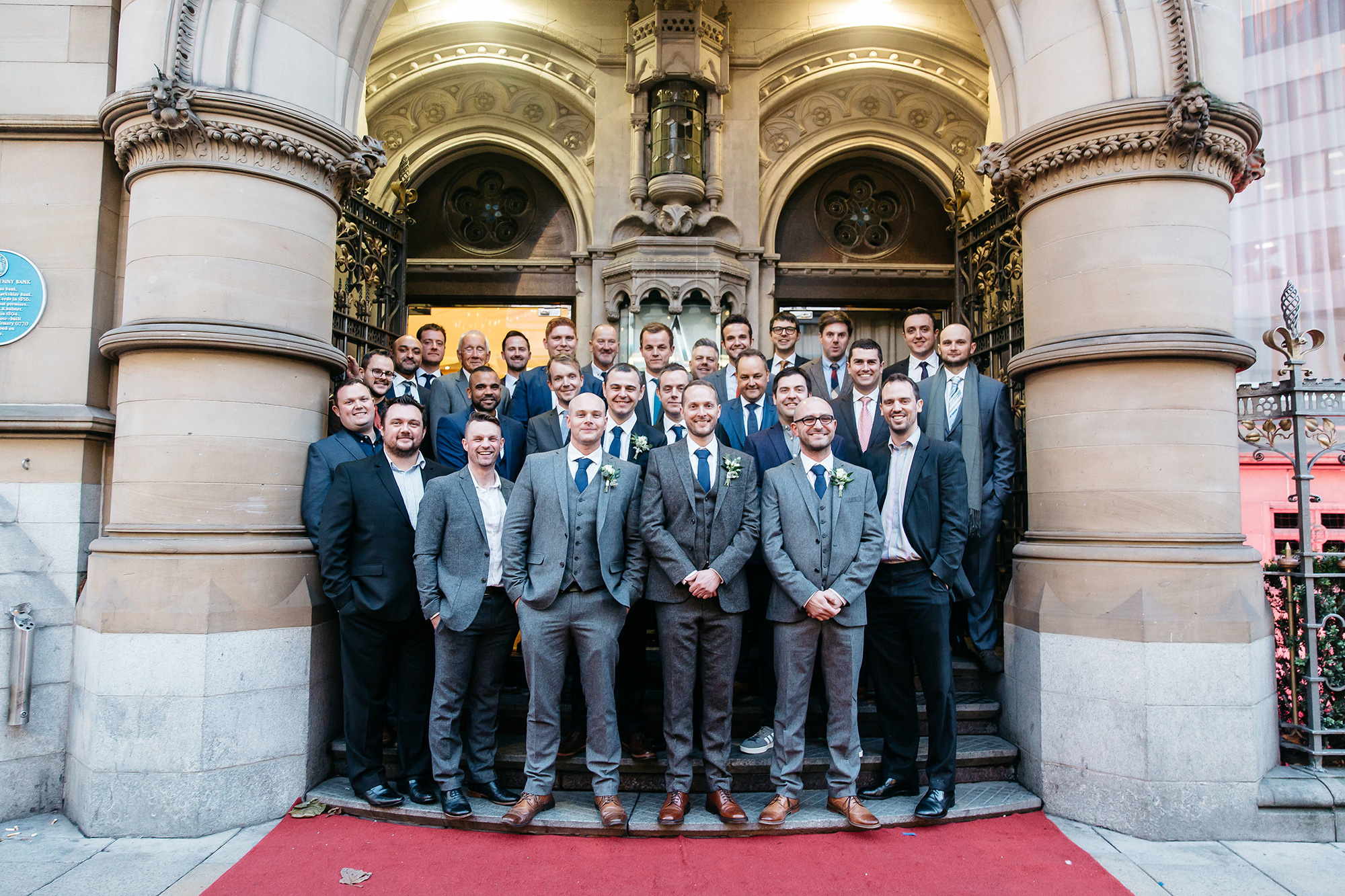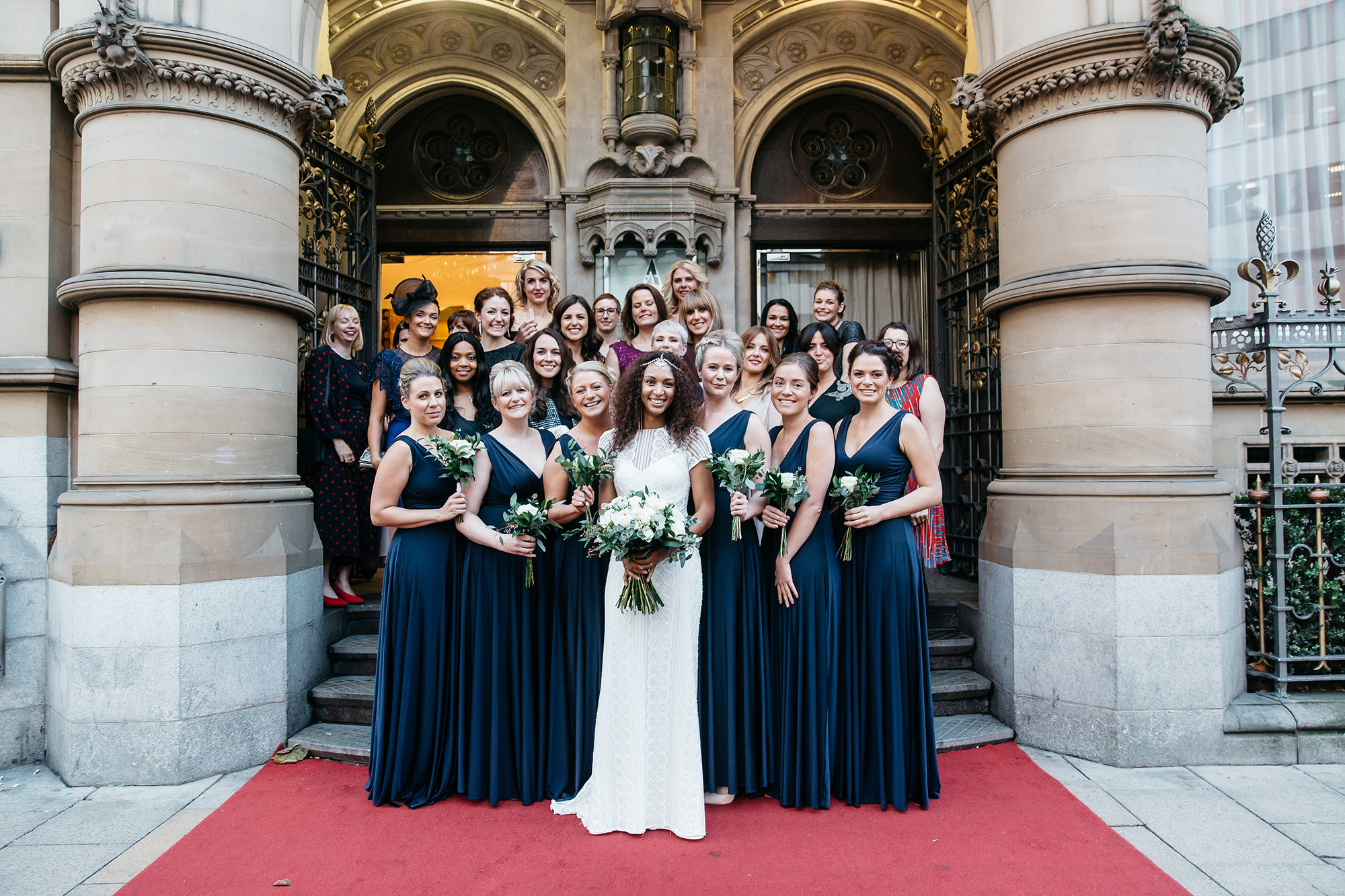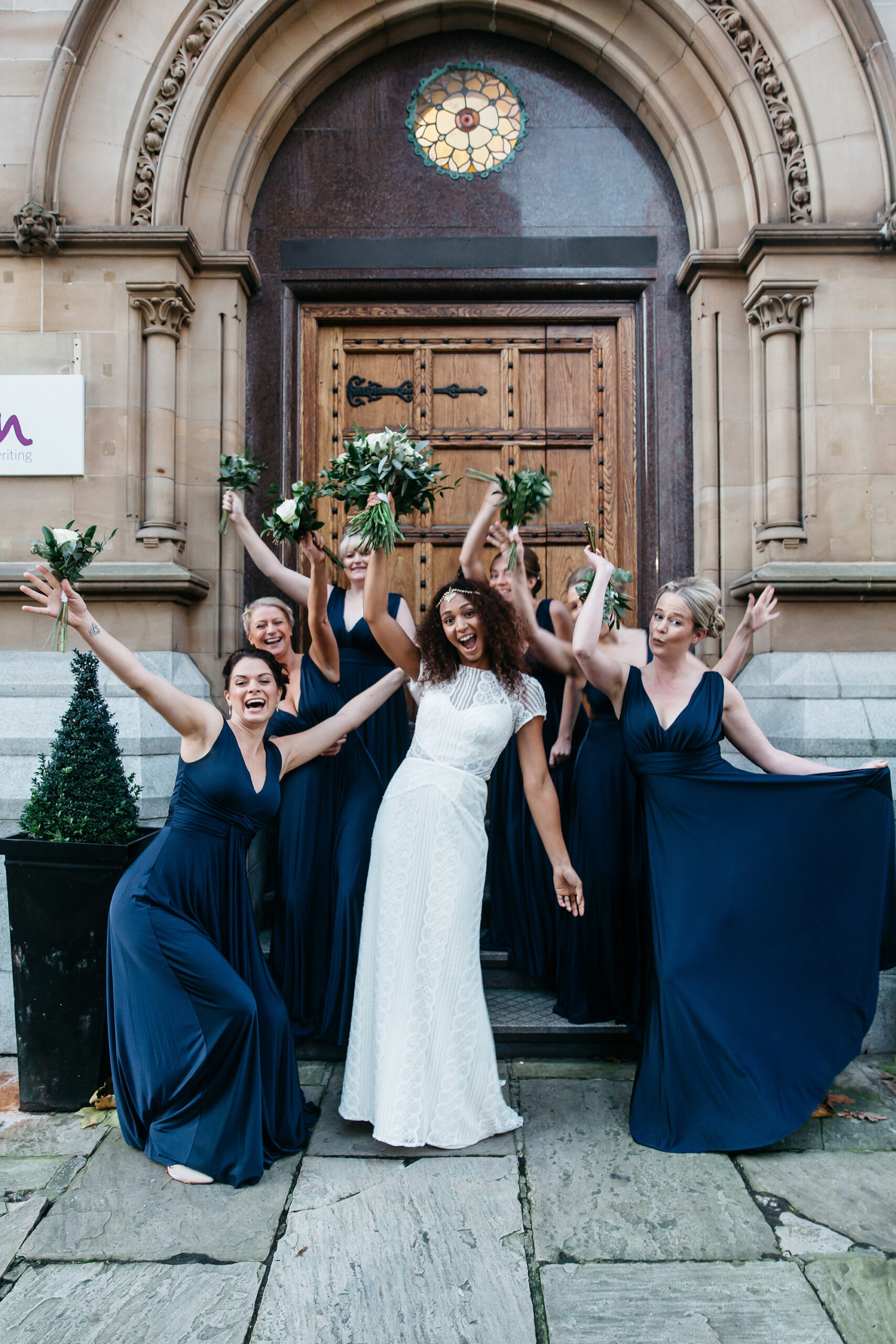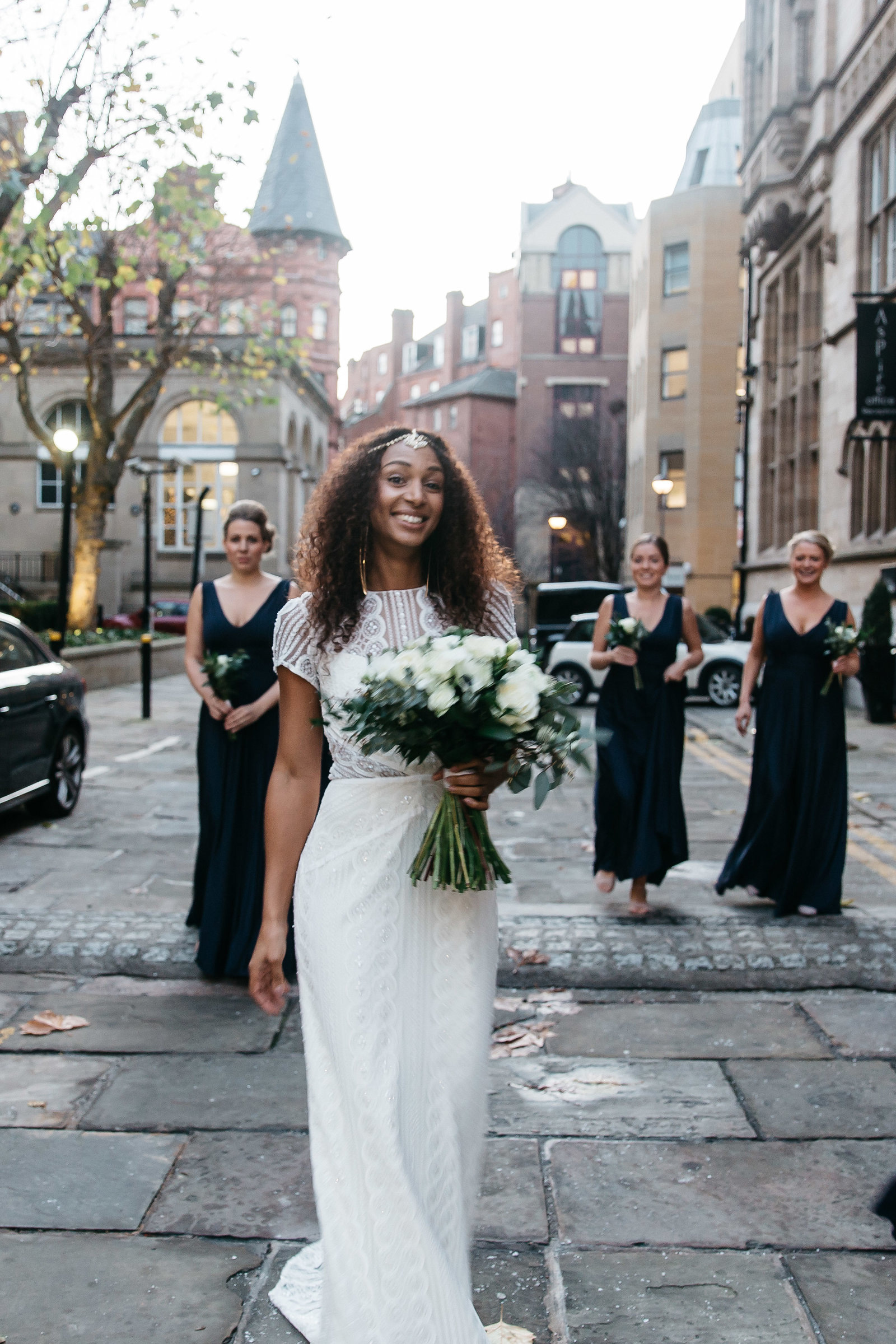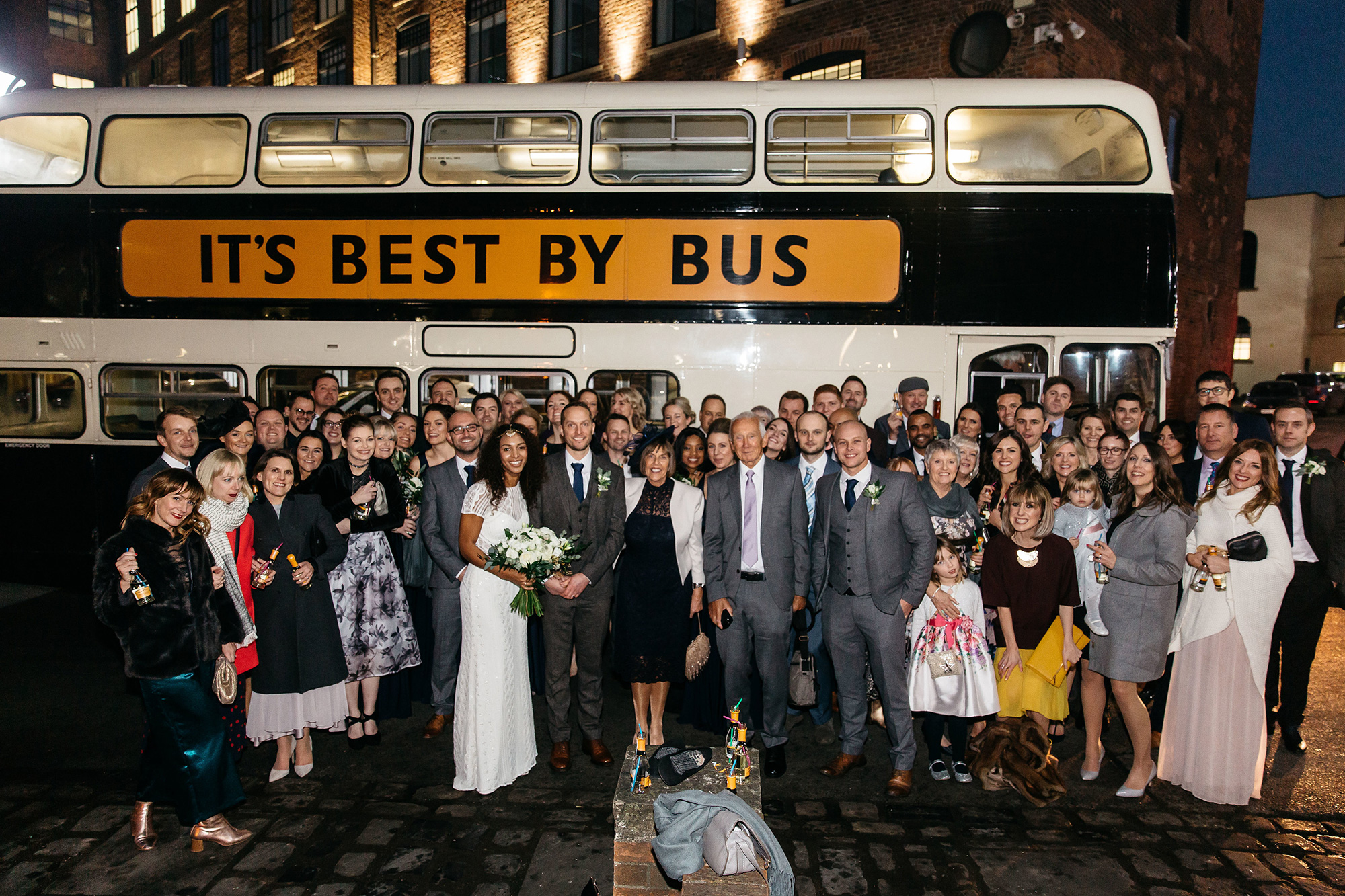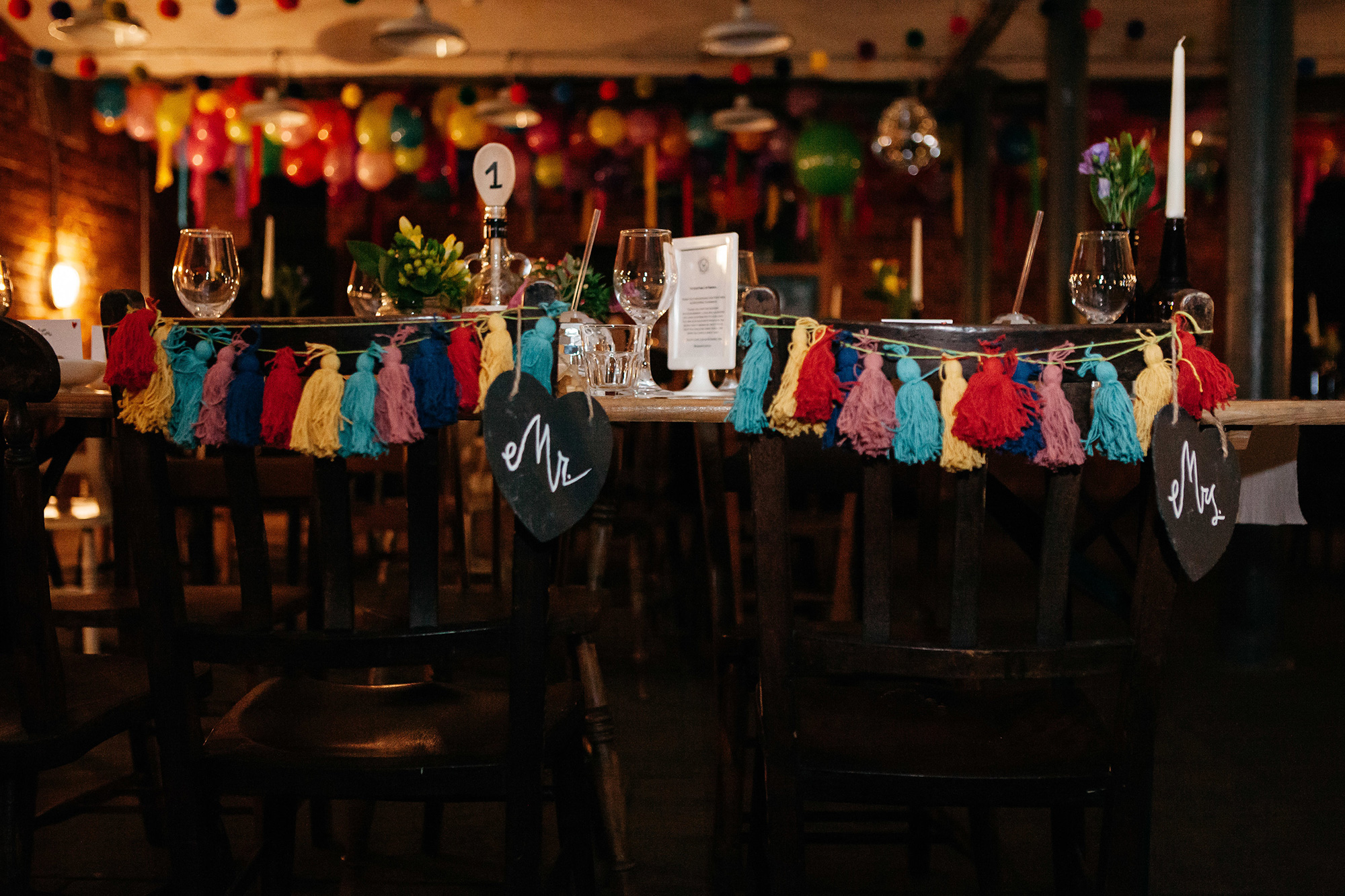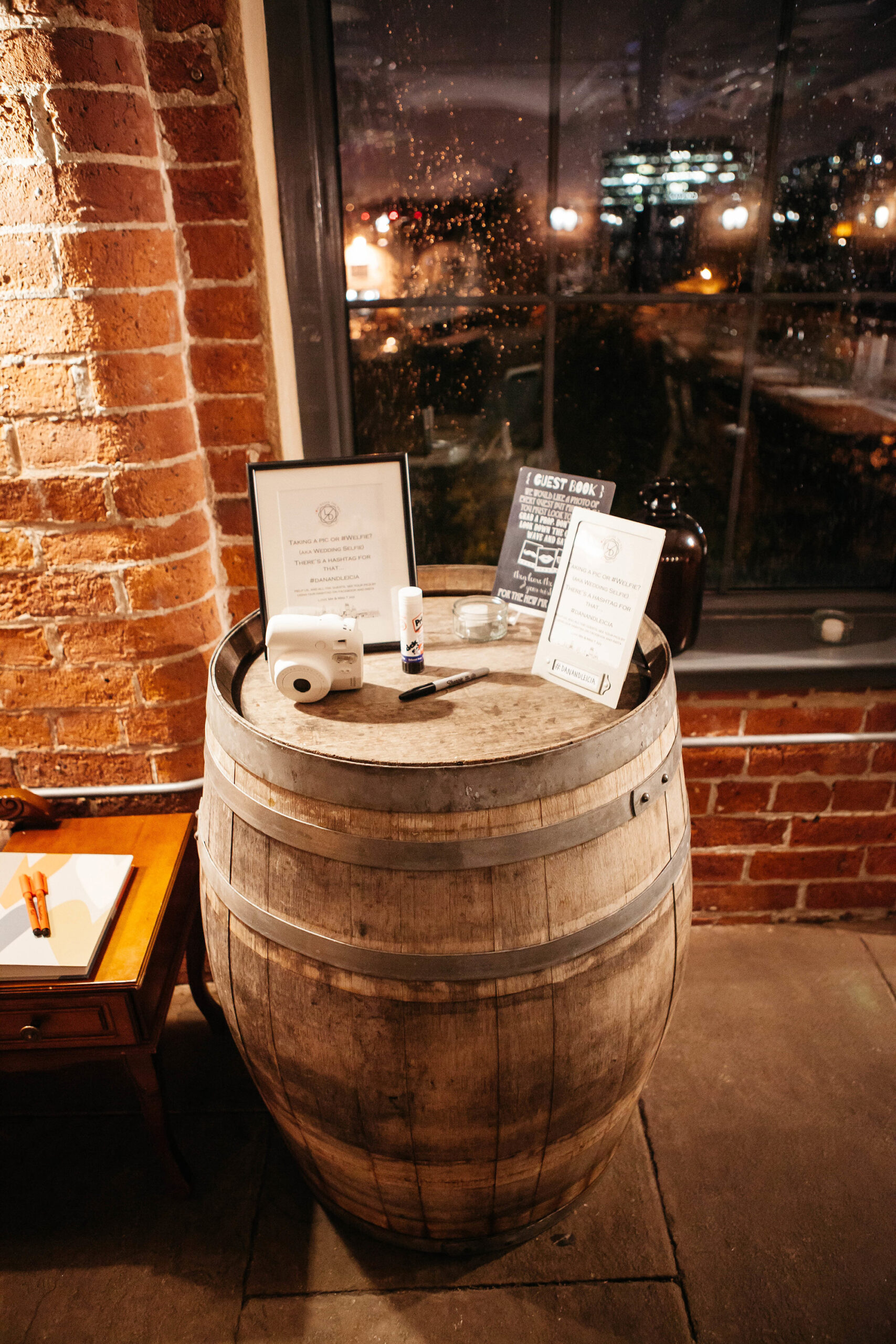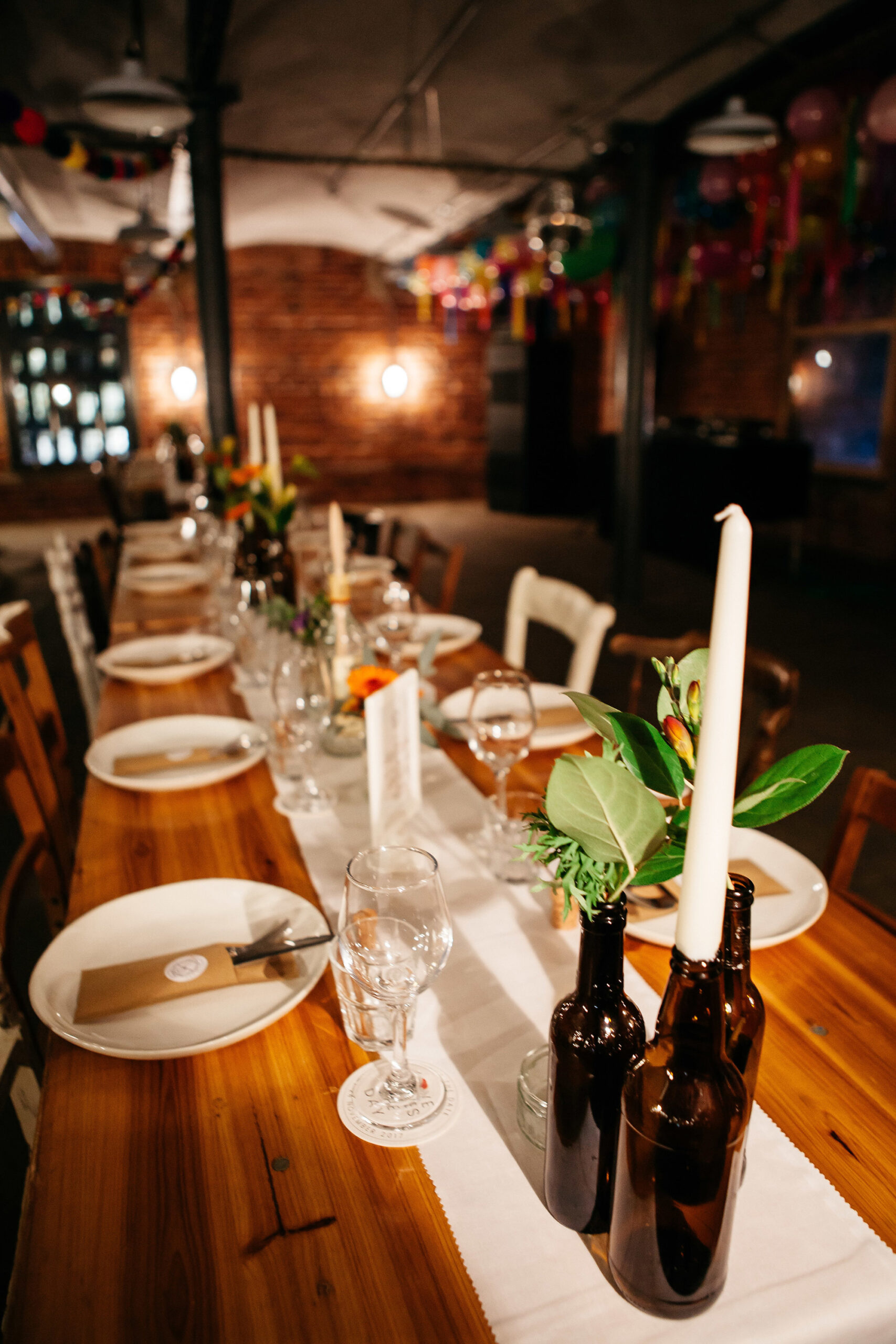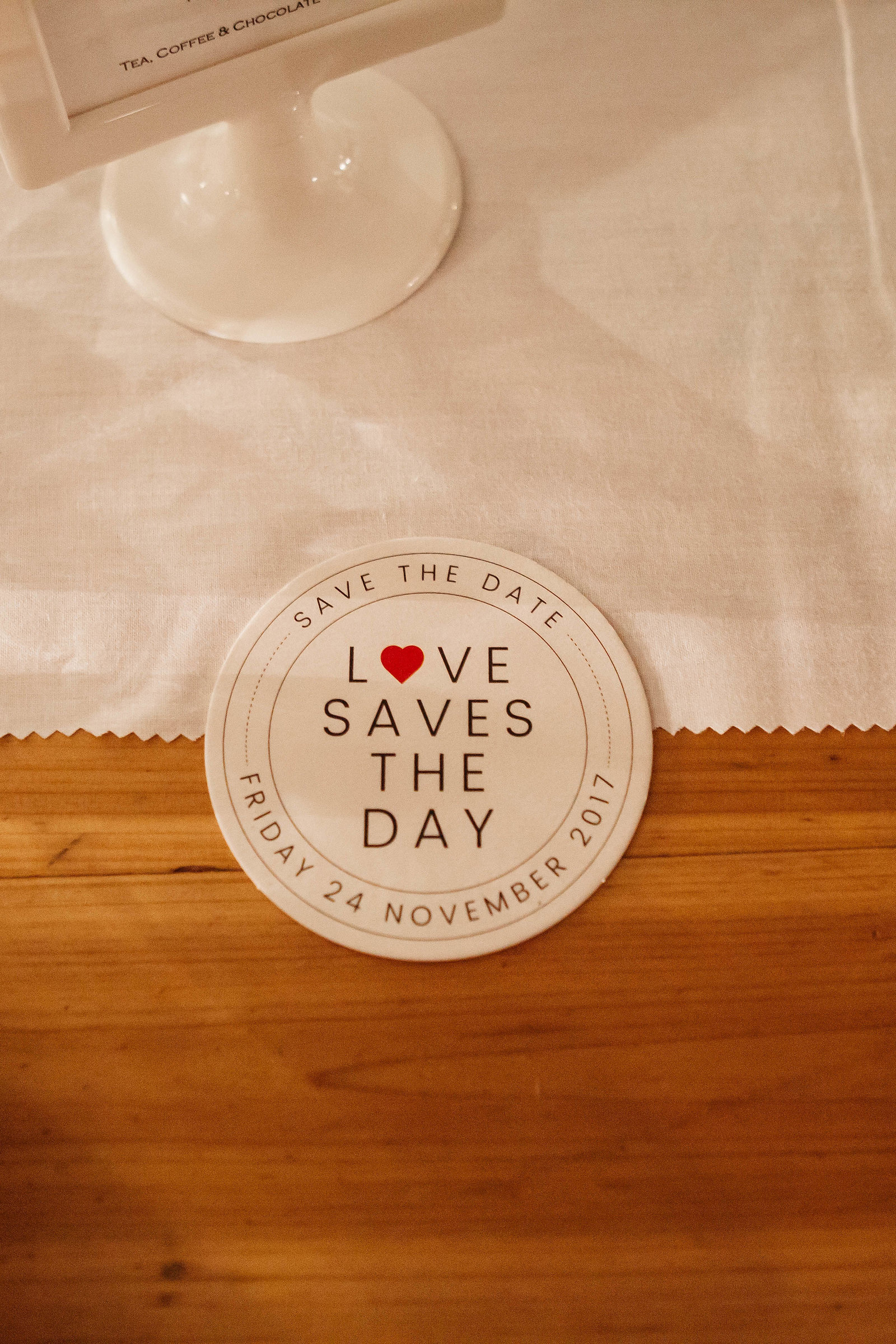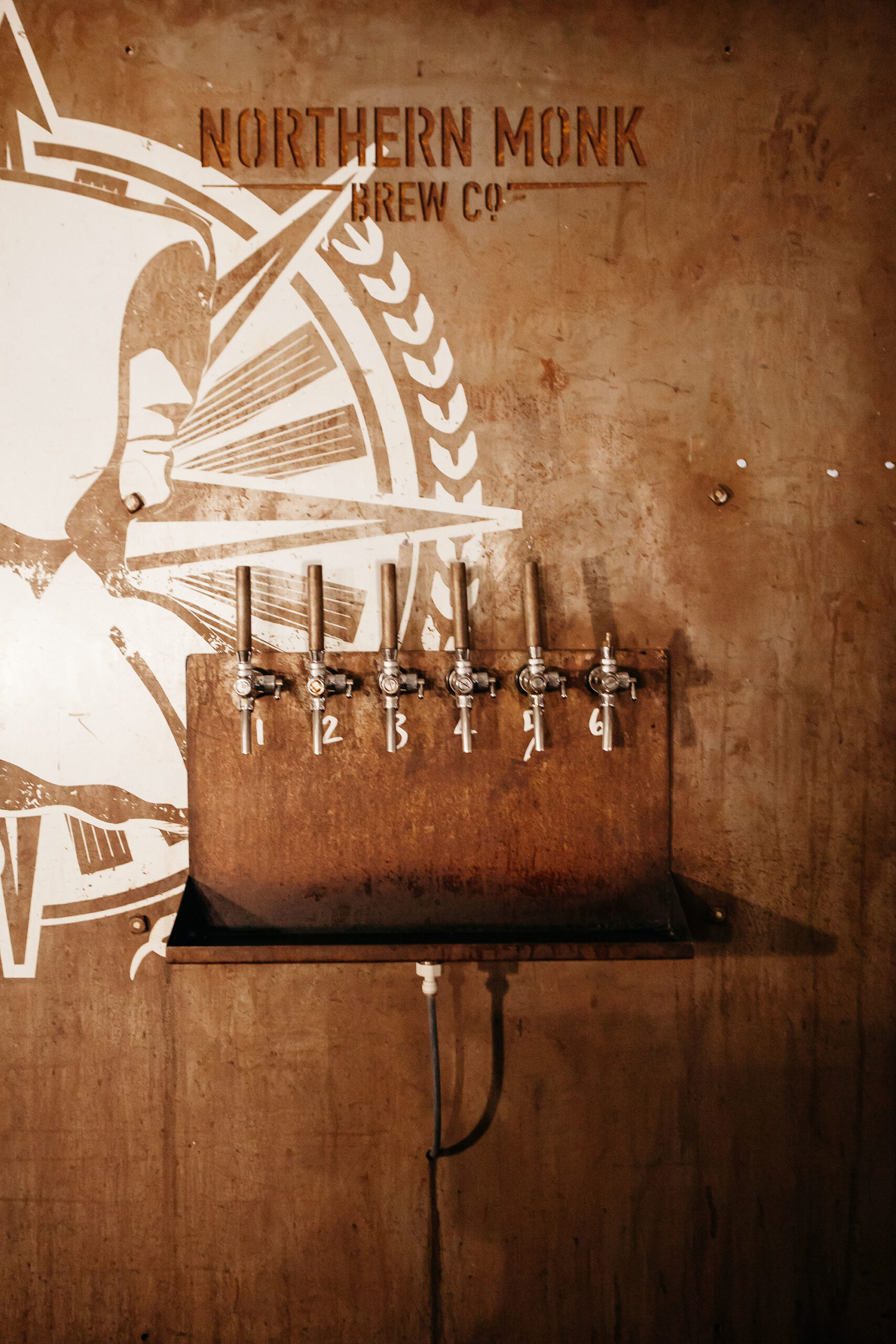 "Our whole ethos for the day was based on a famous New York loft party called 'Love Saves The Day'", describes Leicia.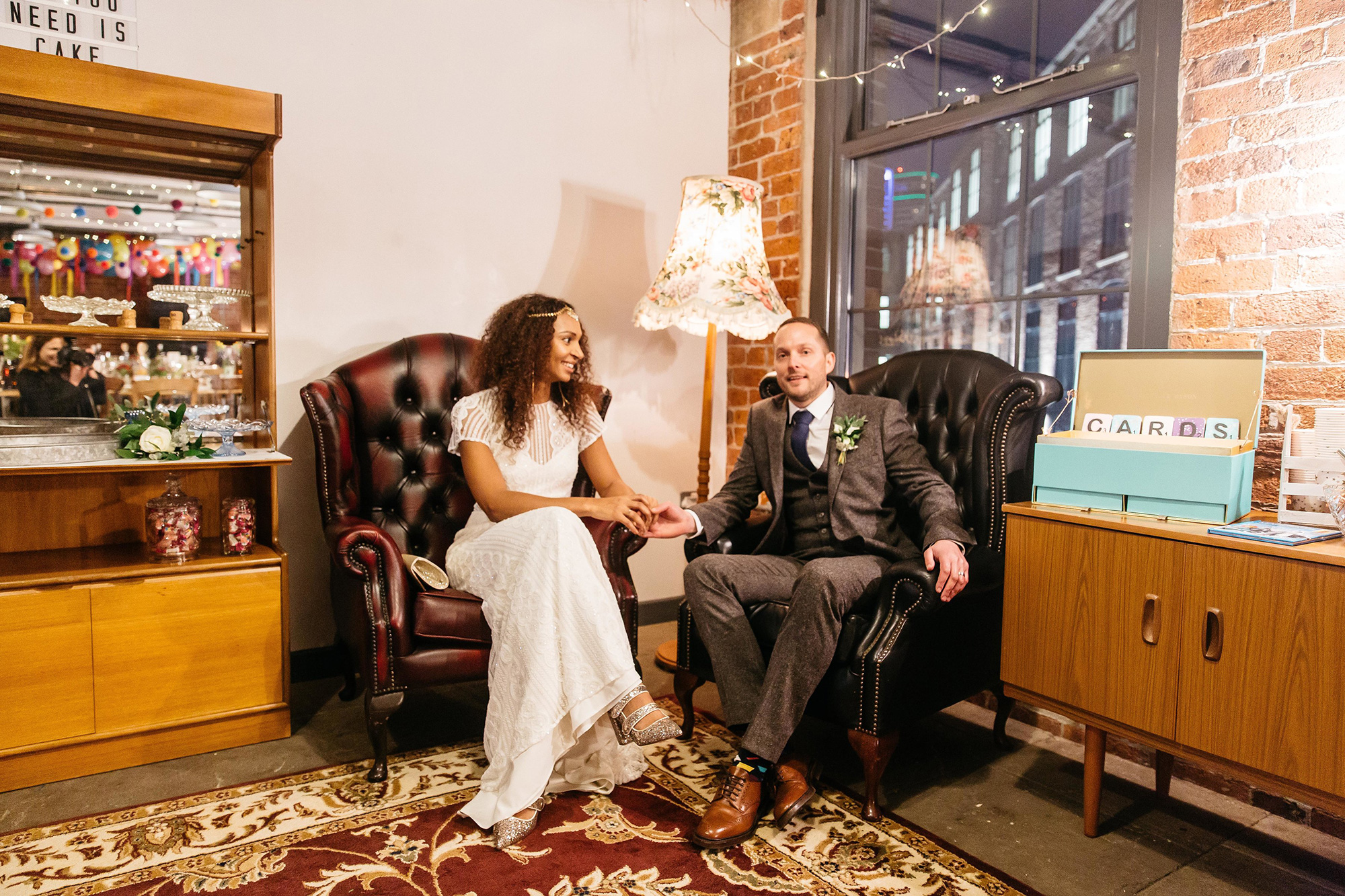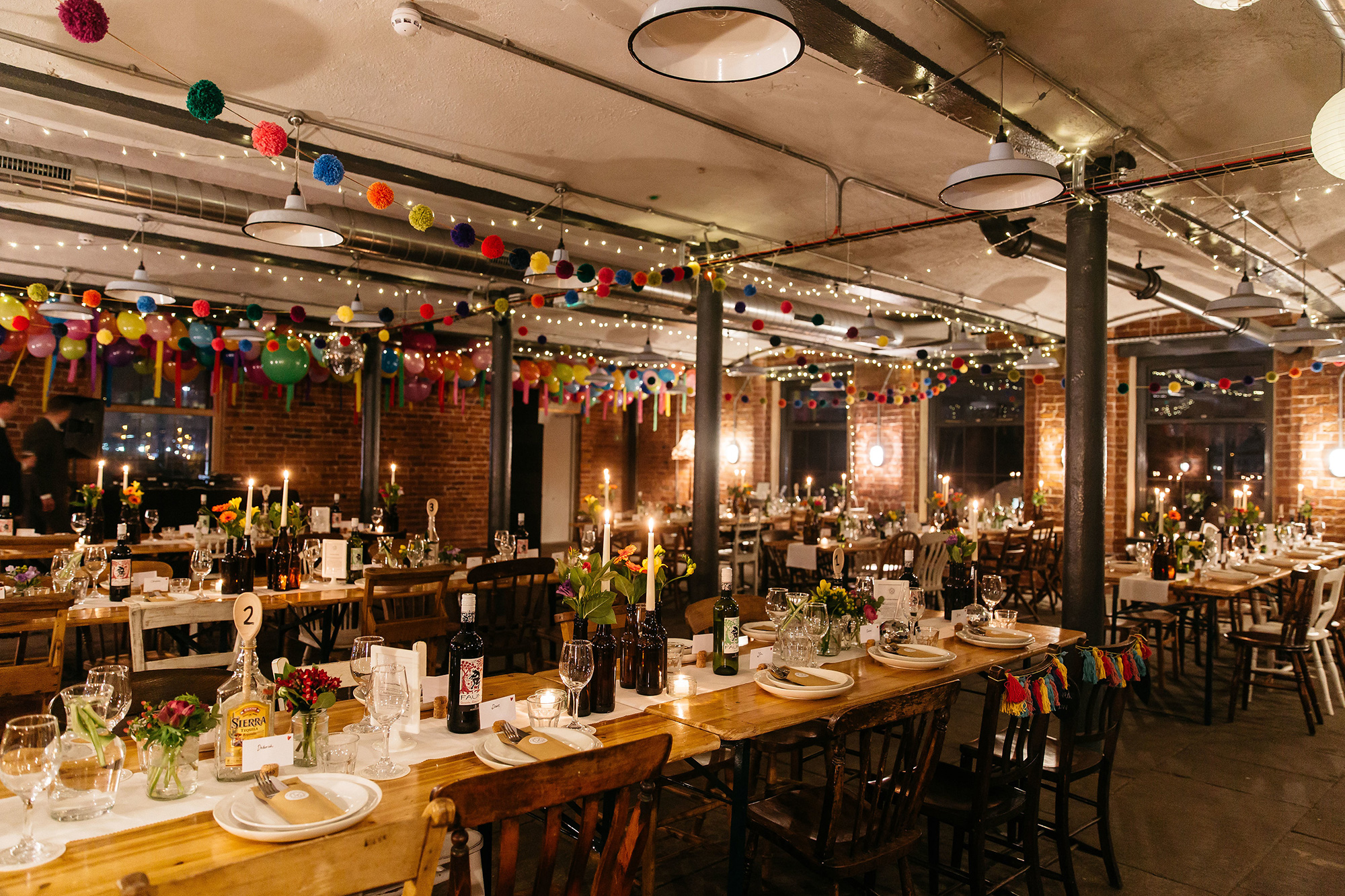 The Leeds pair DIYed wherever they could, collecting beer bottles to use as flower vases for their tables.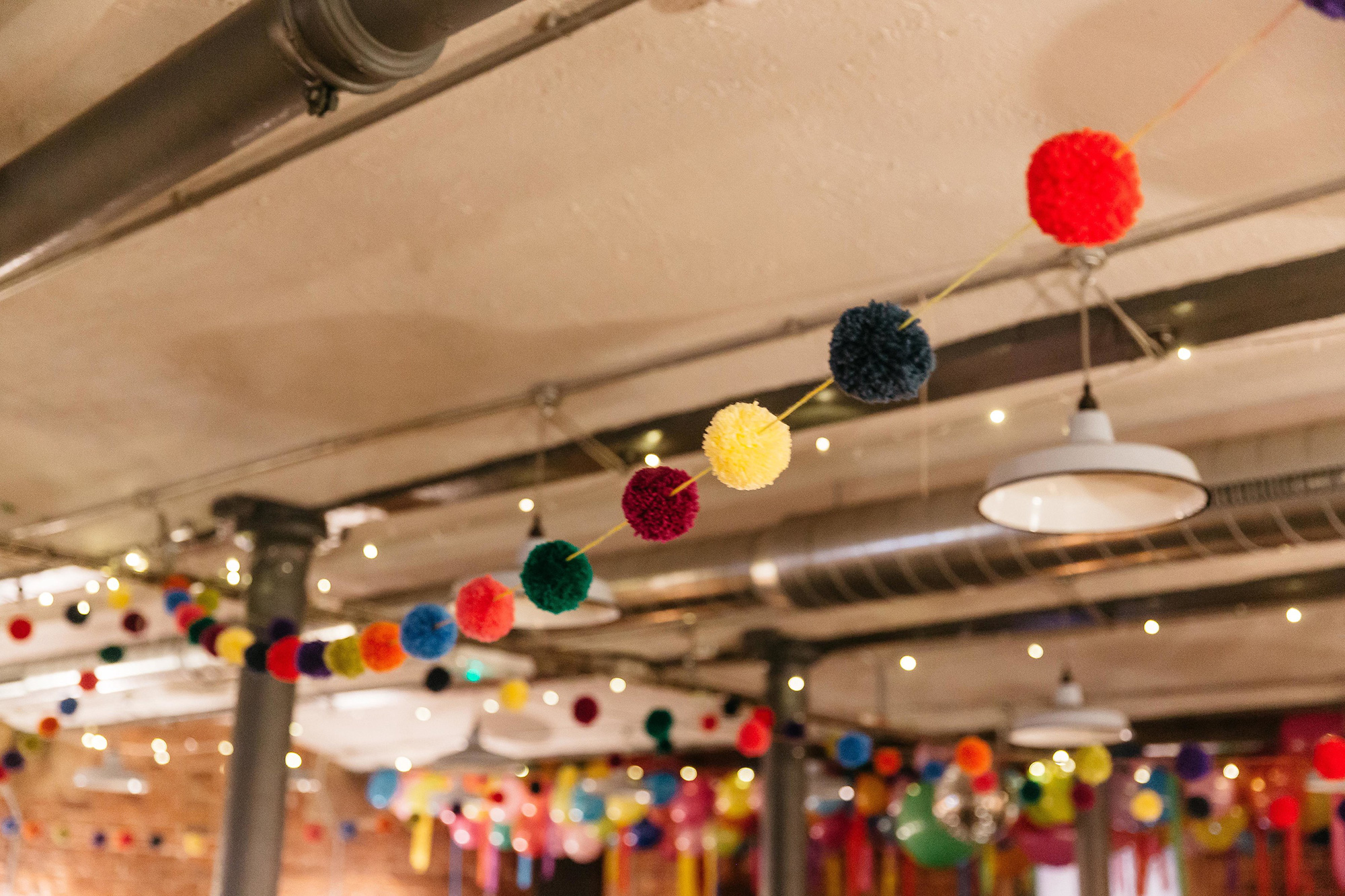 One of Leicia's bridesmaids made the pom-pom bunting which decorated the ceiling.