The saying goes that Christmas is the most magical time of the year, and that rings true for Steph and Will.
When Will, 32, popped the question to Steph, 30, after seven years together, the couple knew exactly when they would have their big day.
"We wanted to have the wedding at Christmas because we love how magic that time of year is," Steph says.
"It's always been a special time of year for us, when family from all over the place get together so it sort of felt right to celebrate the wedding then."
The couple celebrated their Christmas sparkle wedding on December 17, 2016 at St Mary's Priory Church, Monmouth, South Wales in front of 90 friends and family.
The reception was held just down the road, at the Shire Hall.
"It's a beautiful building with lots of quirks – the best bit was having the speeches in the old court room," Steph says.
"It was great being able to walk from the church through Church Street in Monmouth (lit up with Christmas lights) to the venue."
The bride says the celebration was exactly as they hoped – one big party with a touch of sparkle.
"We obviously wanted the wedding to be special, but we also wanted it to be relaxed and informal, and for it to feel like a big party rather than a formal occasion," she says.
"There was also a lot of wine and the dance floor was full the whole evening –
a sign that everyone was enjoying themselves."
Photos courtesy of Loveseen Photography.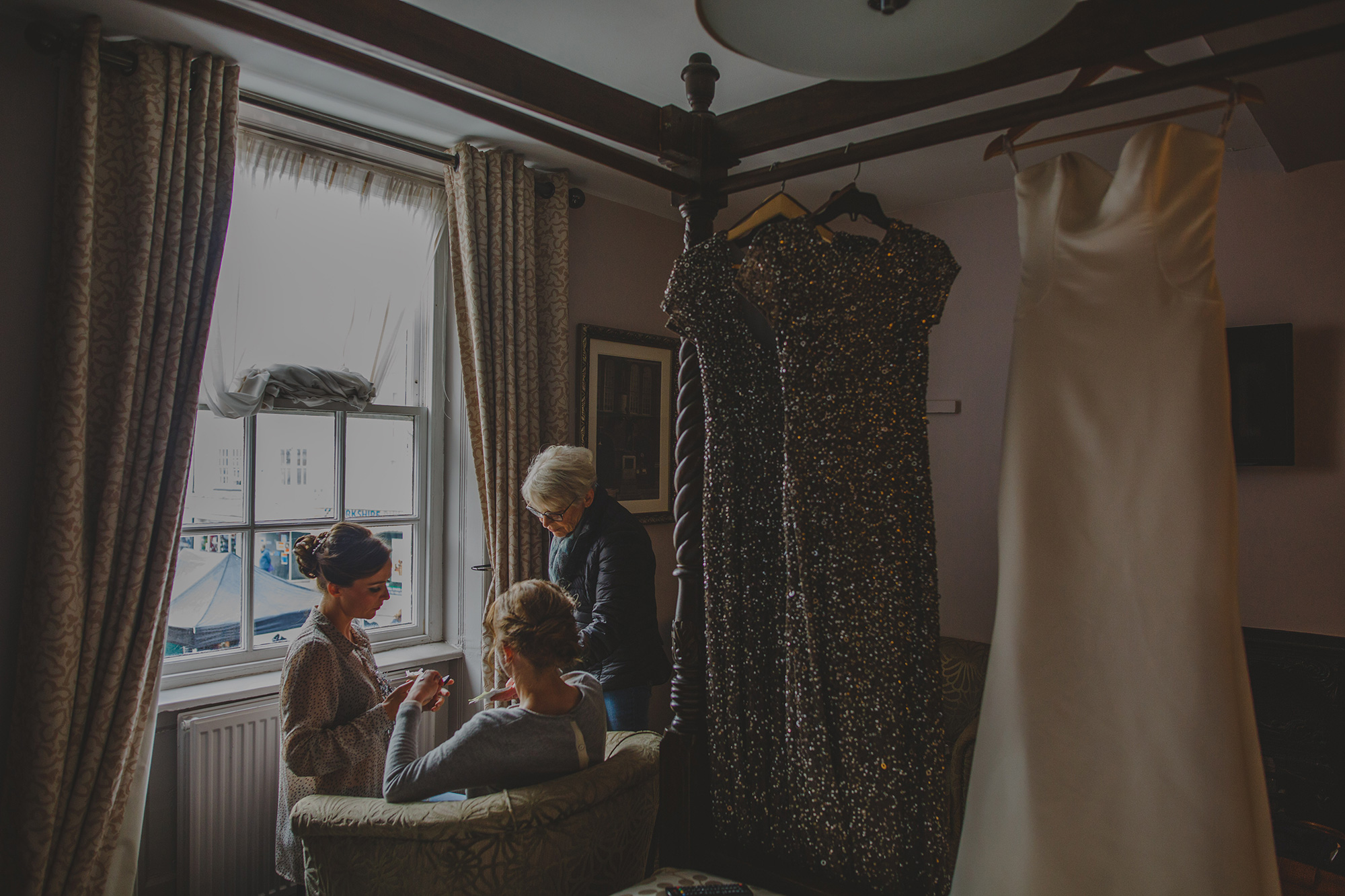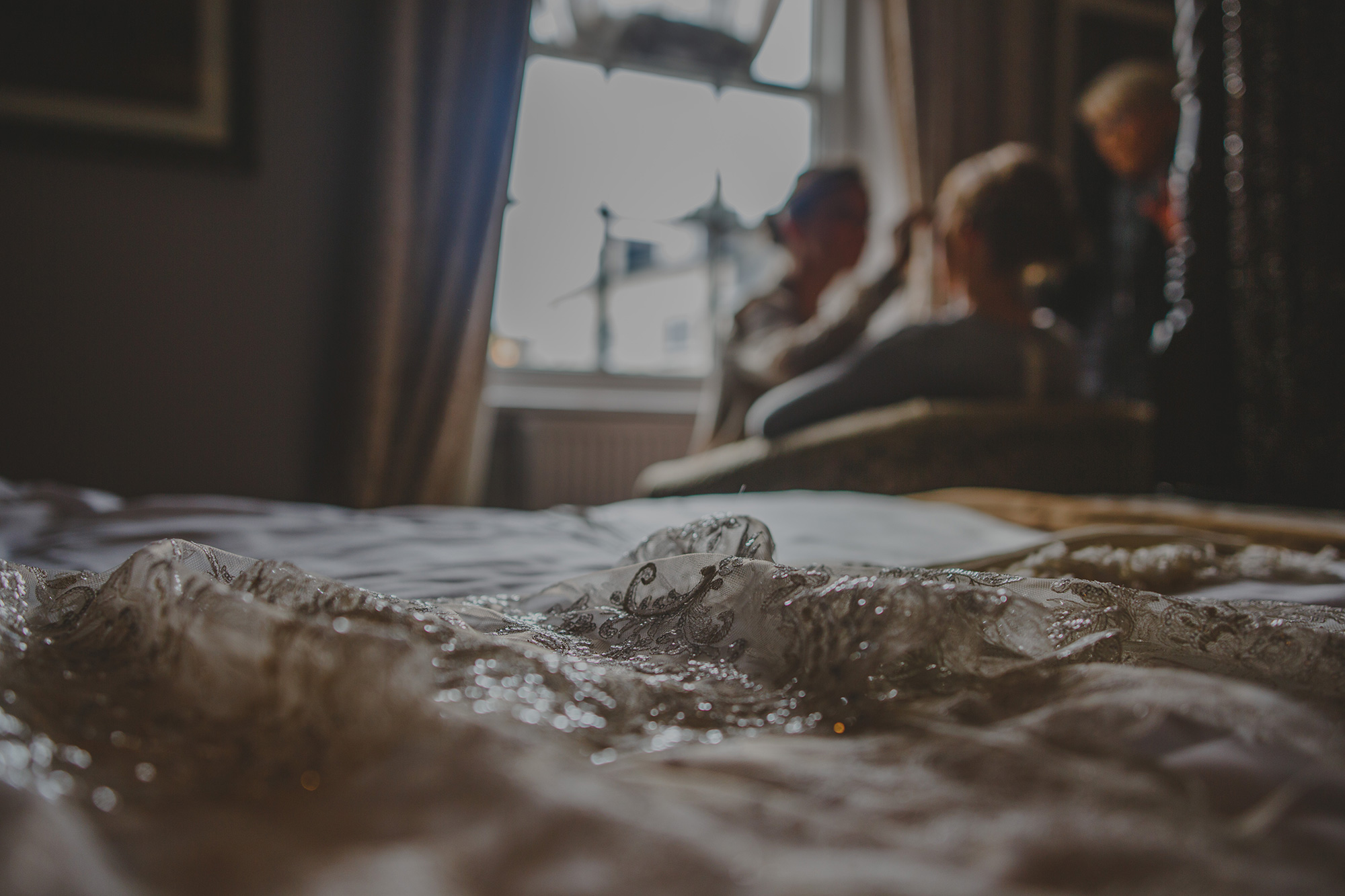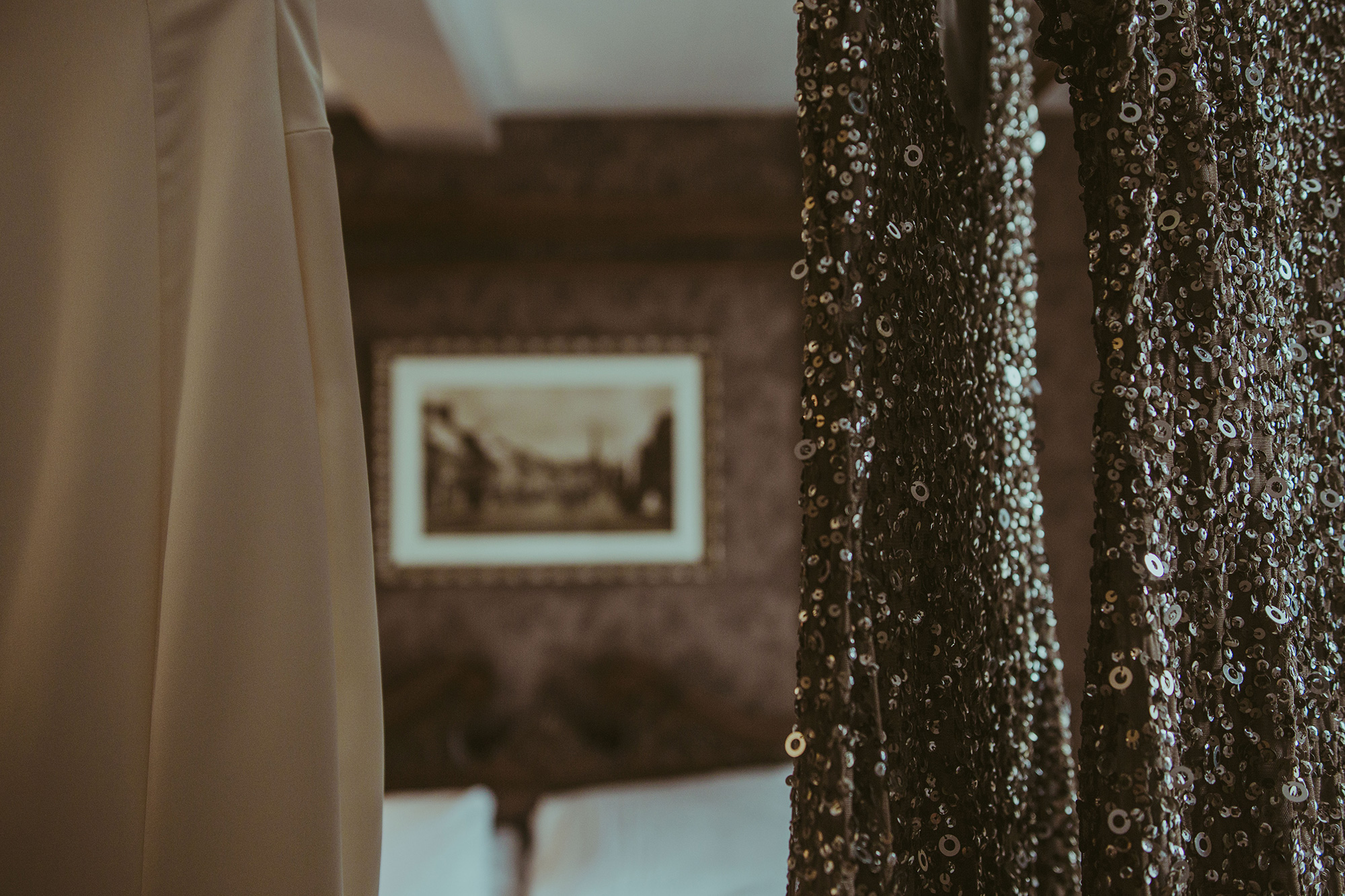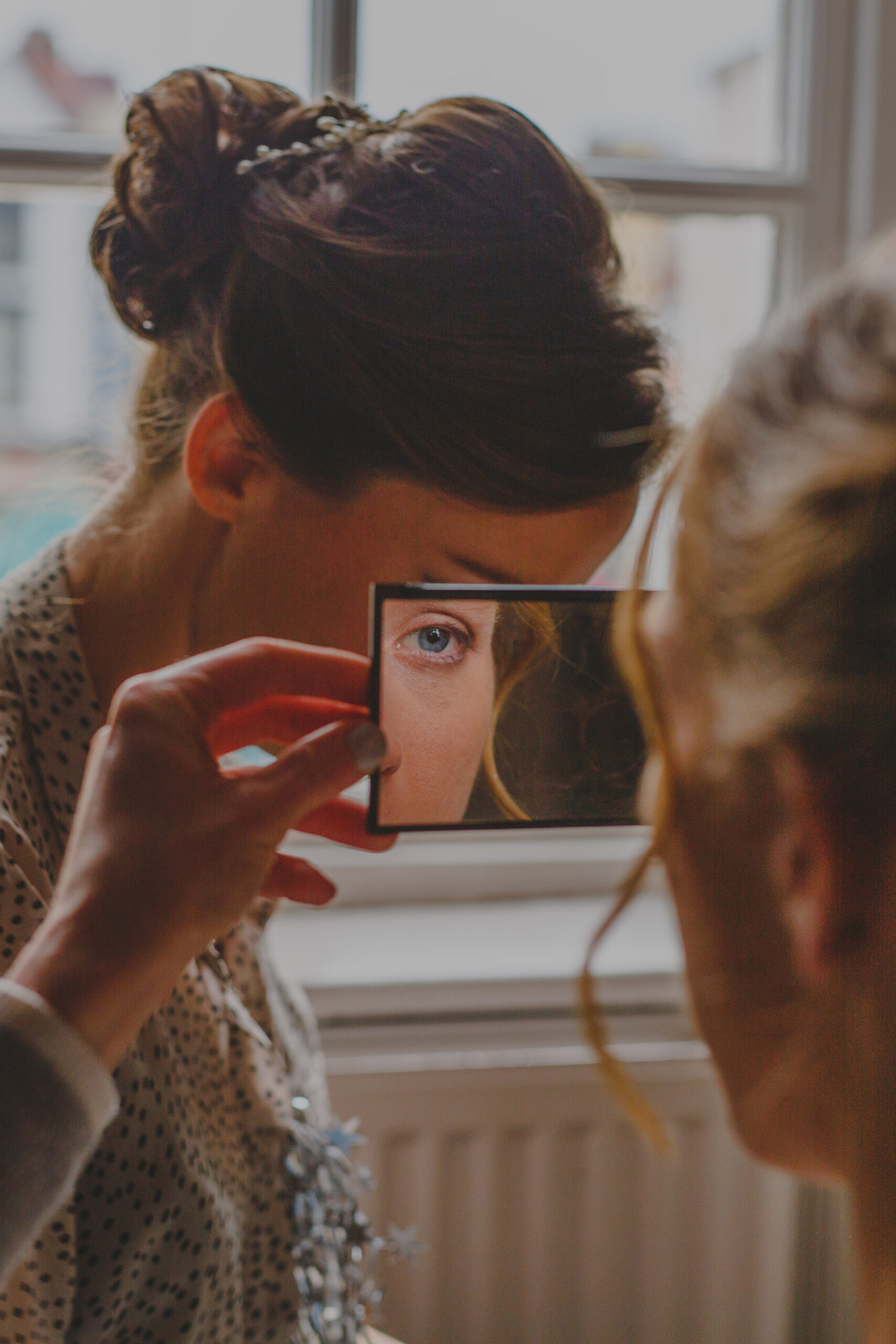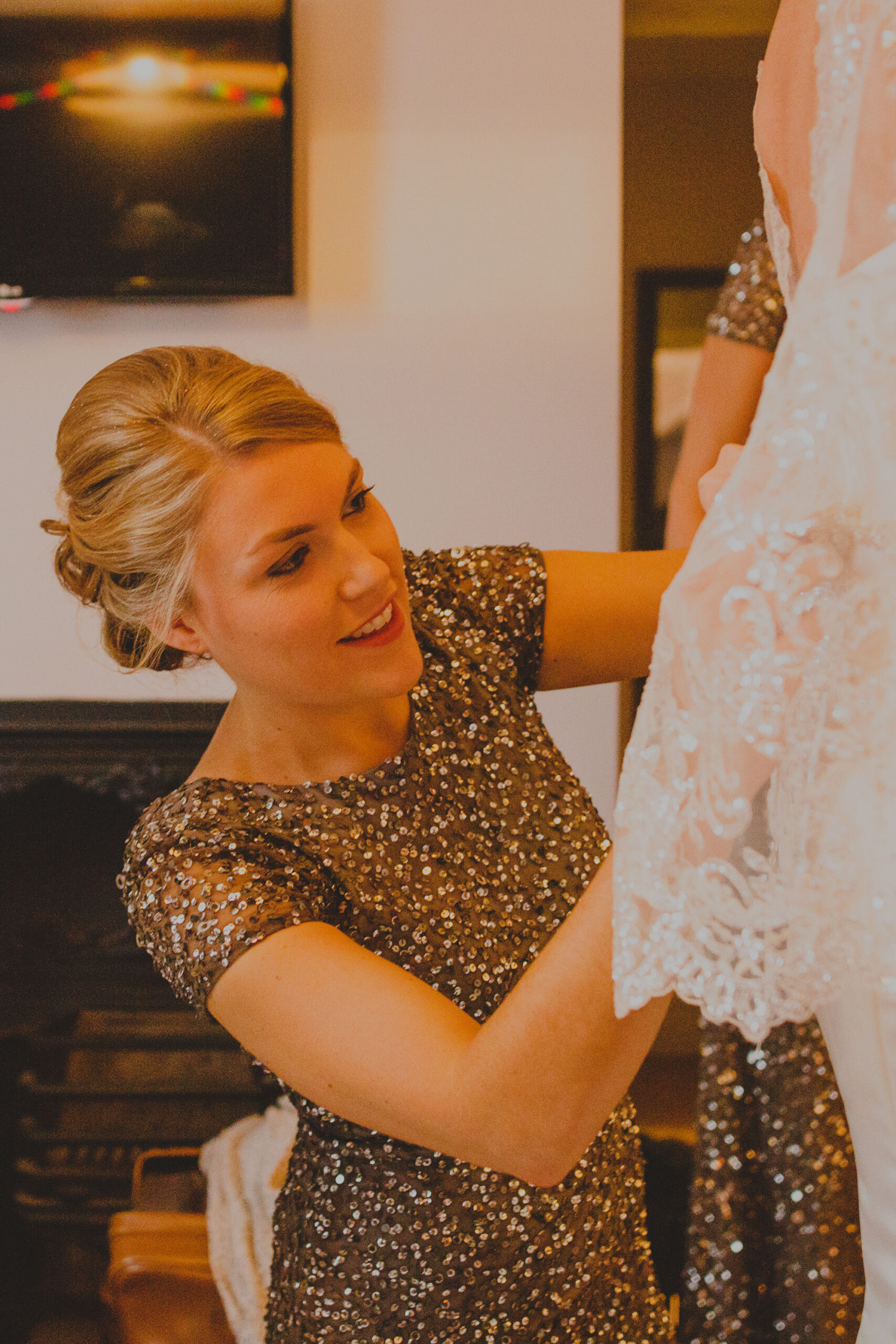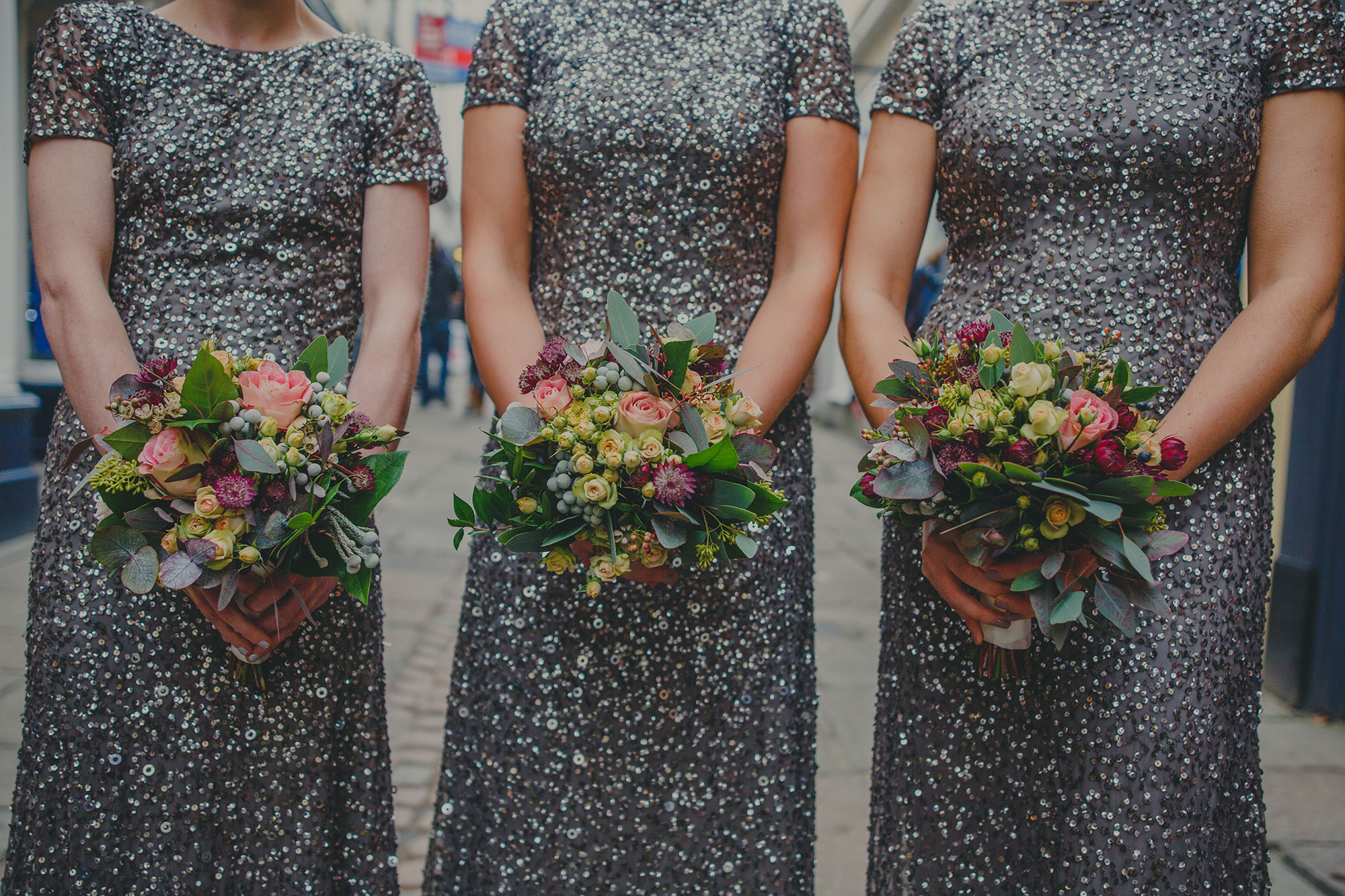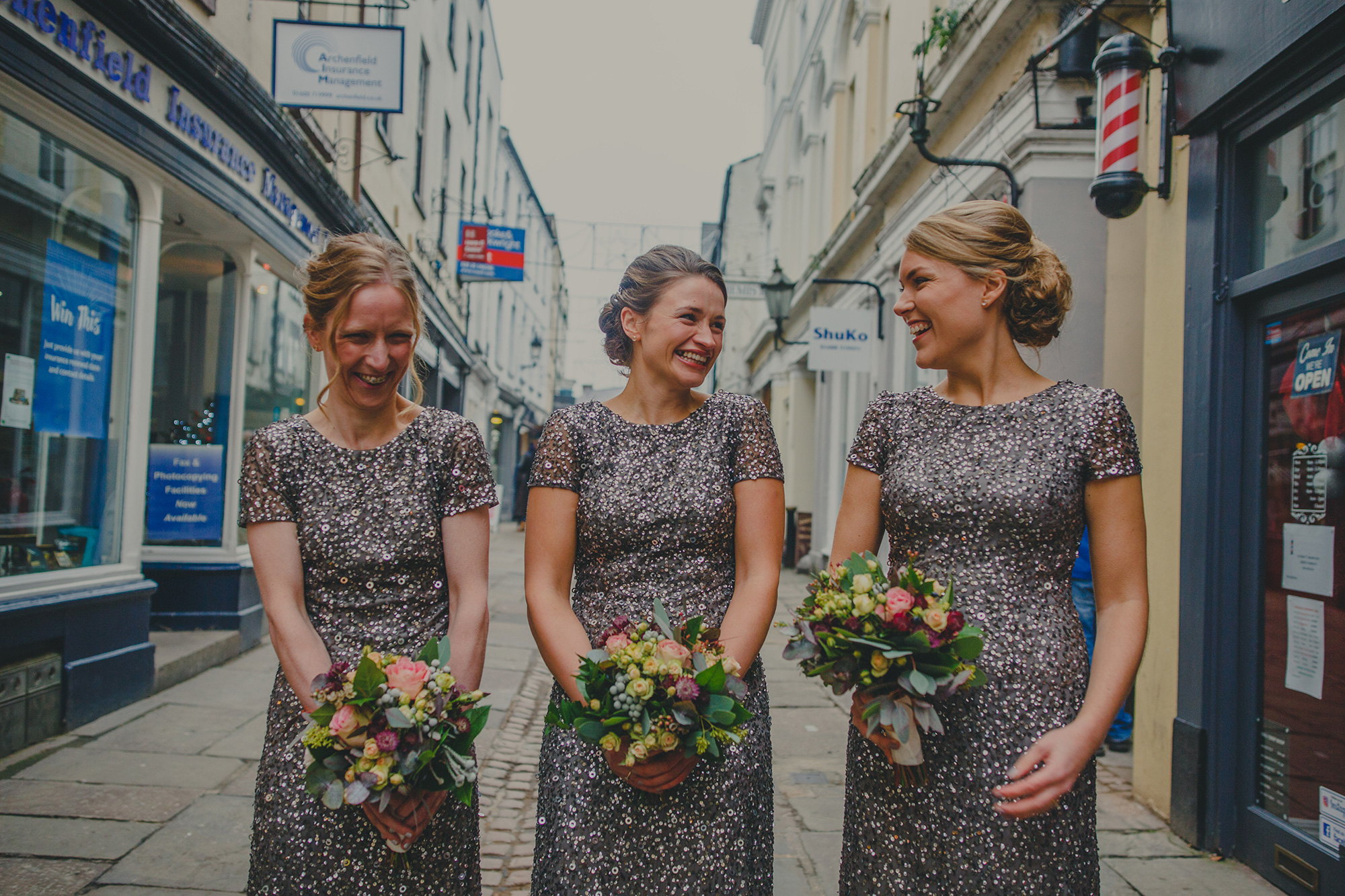 The bridesmaids' dresses were suitably sparkly for the time of year, while Steph wore a dress from Laura May Bridal.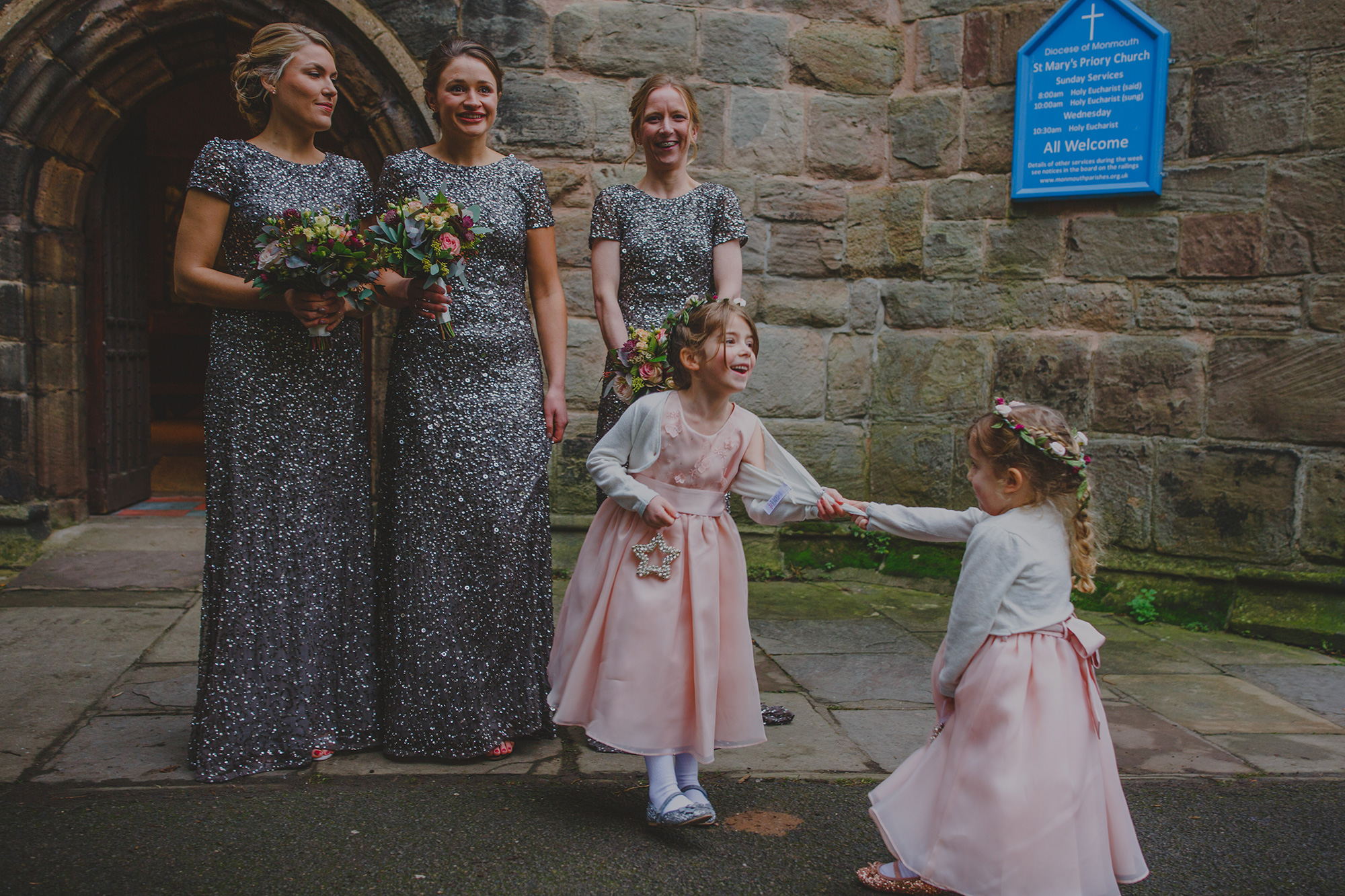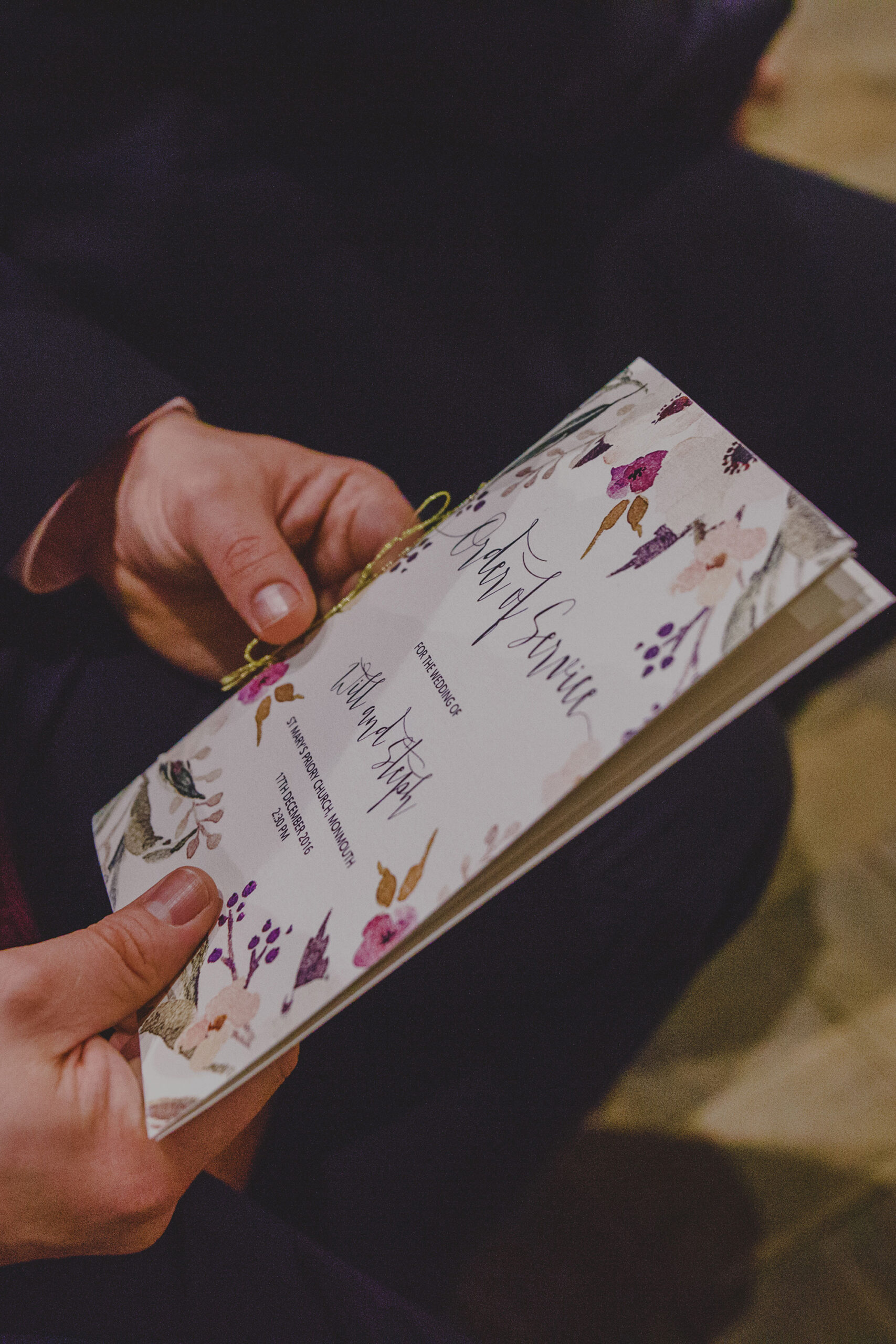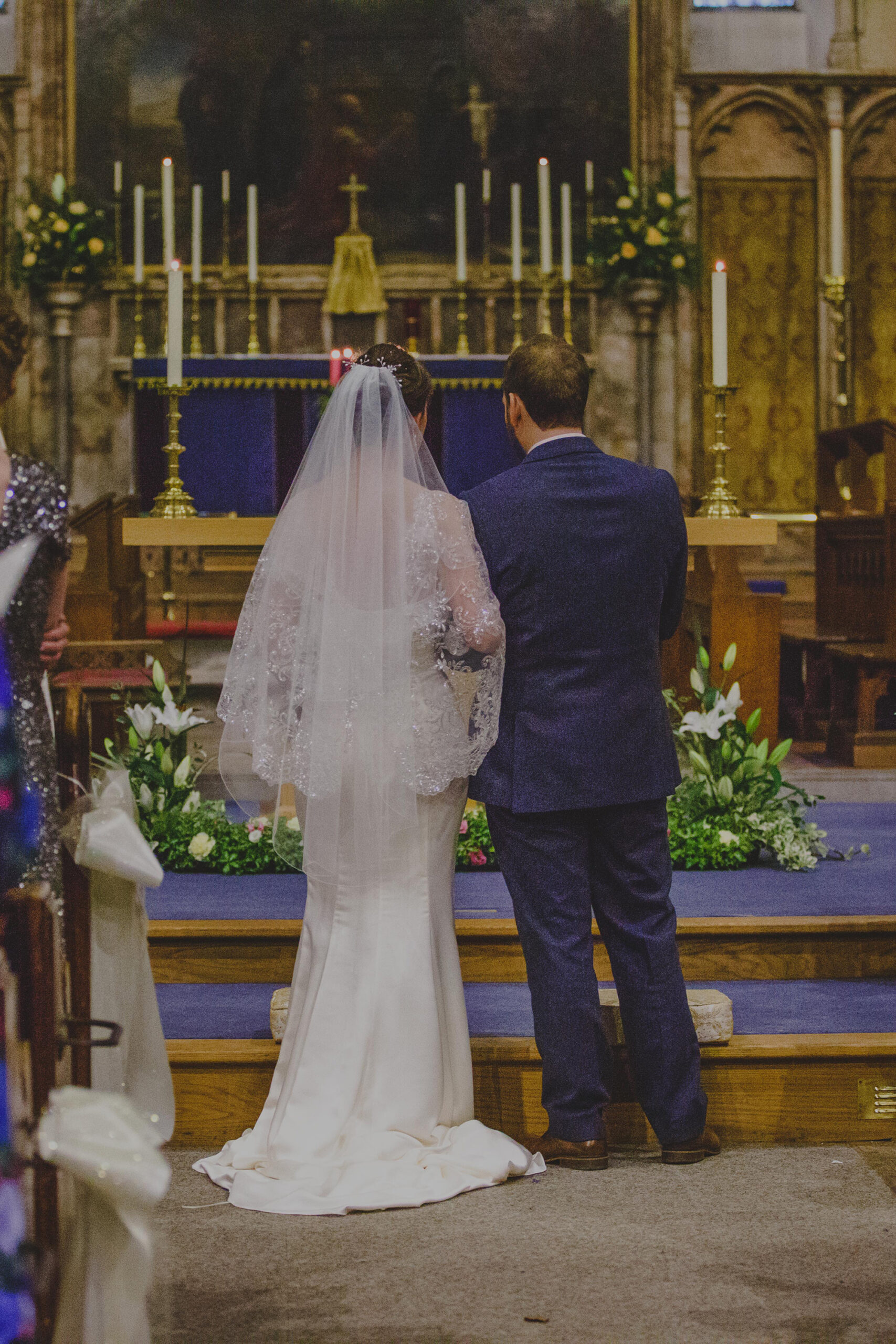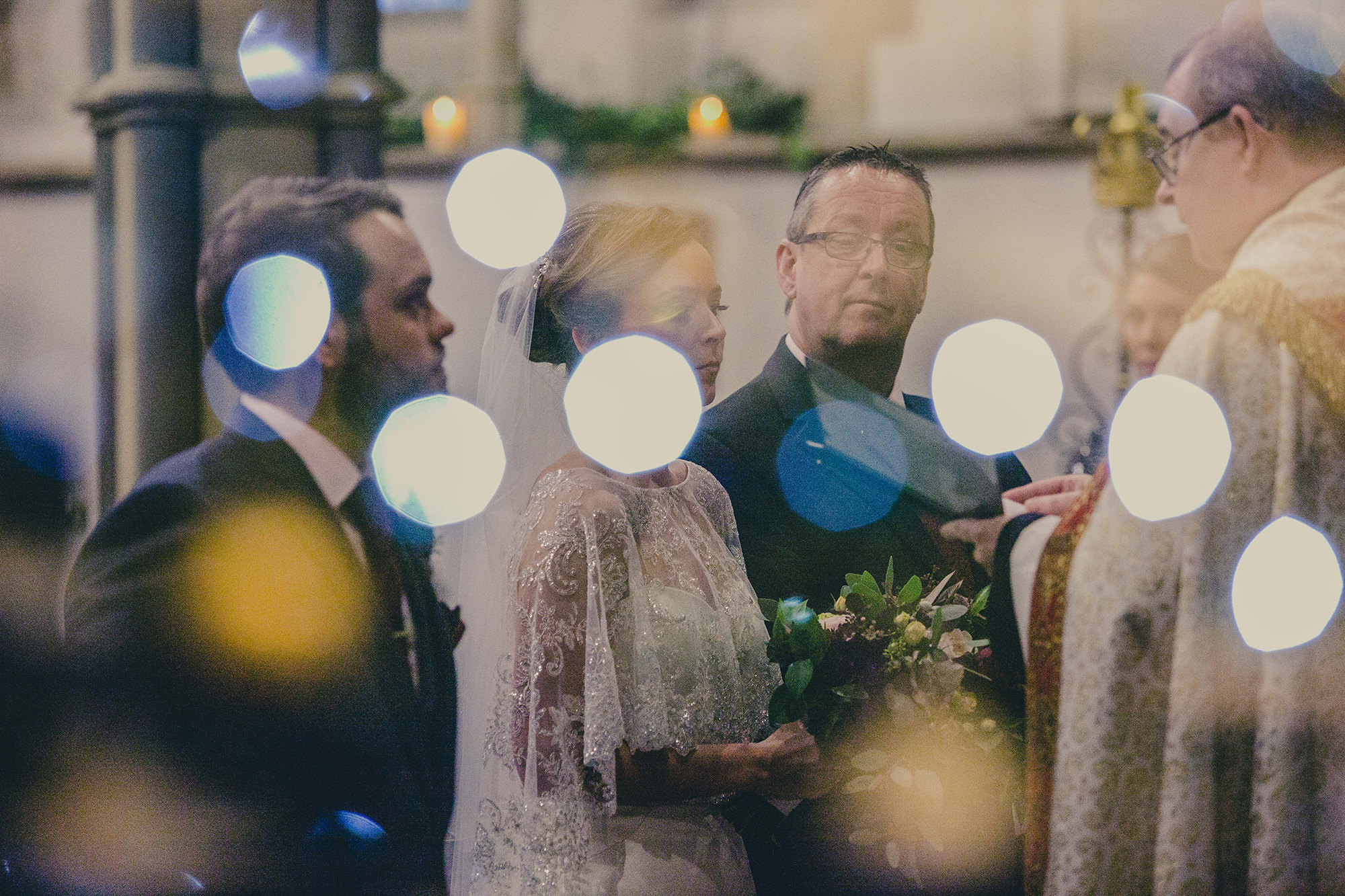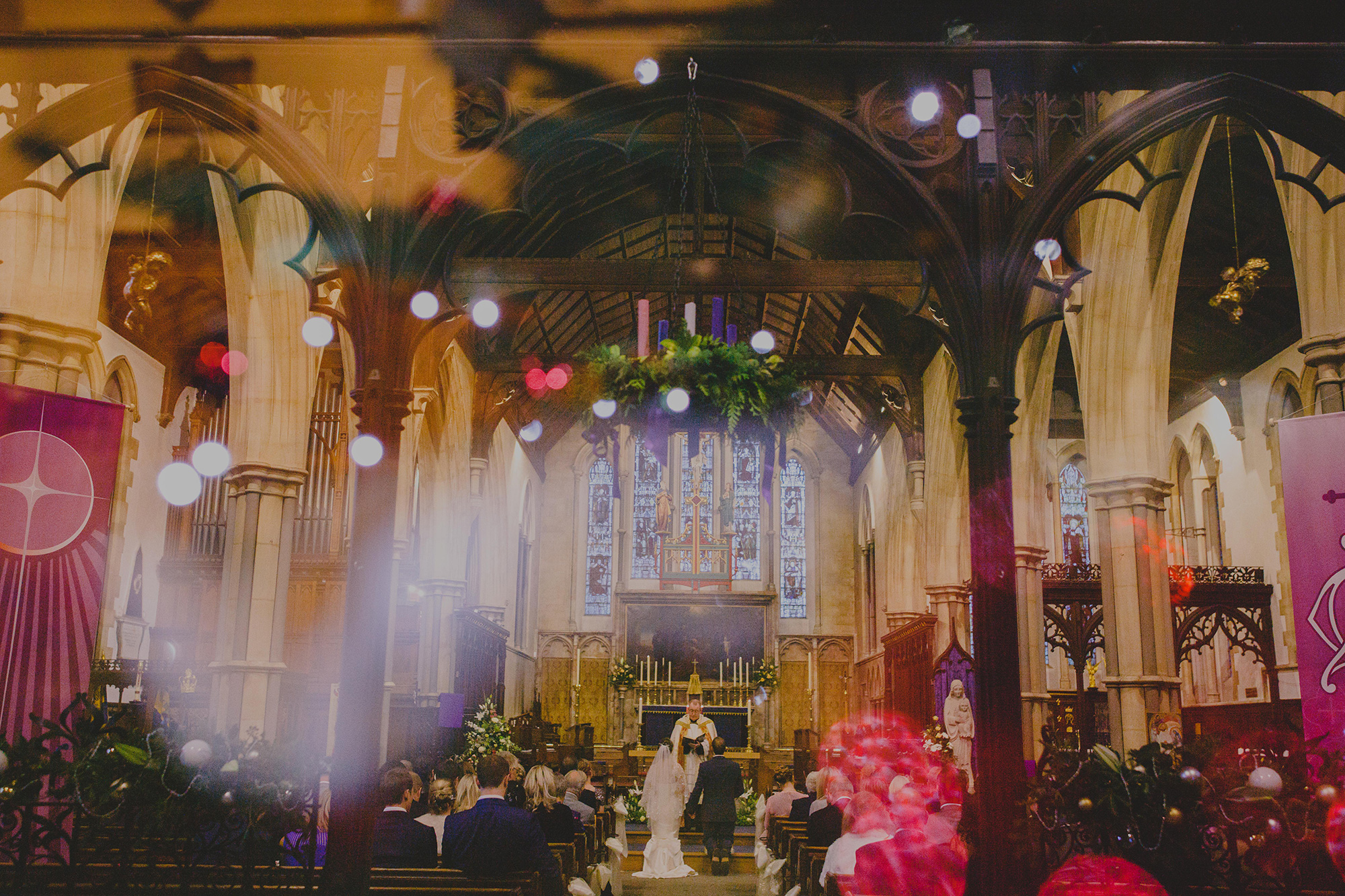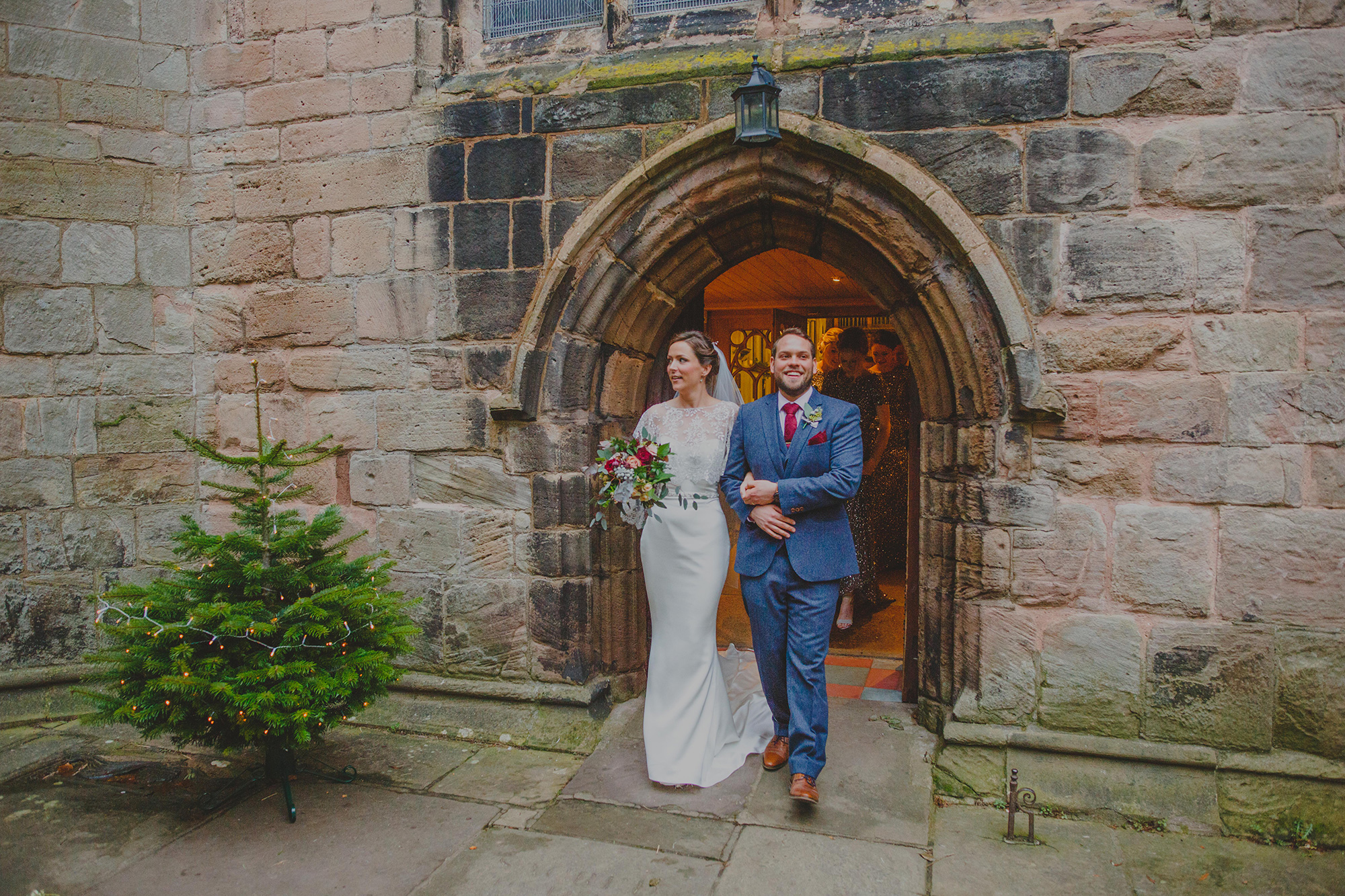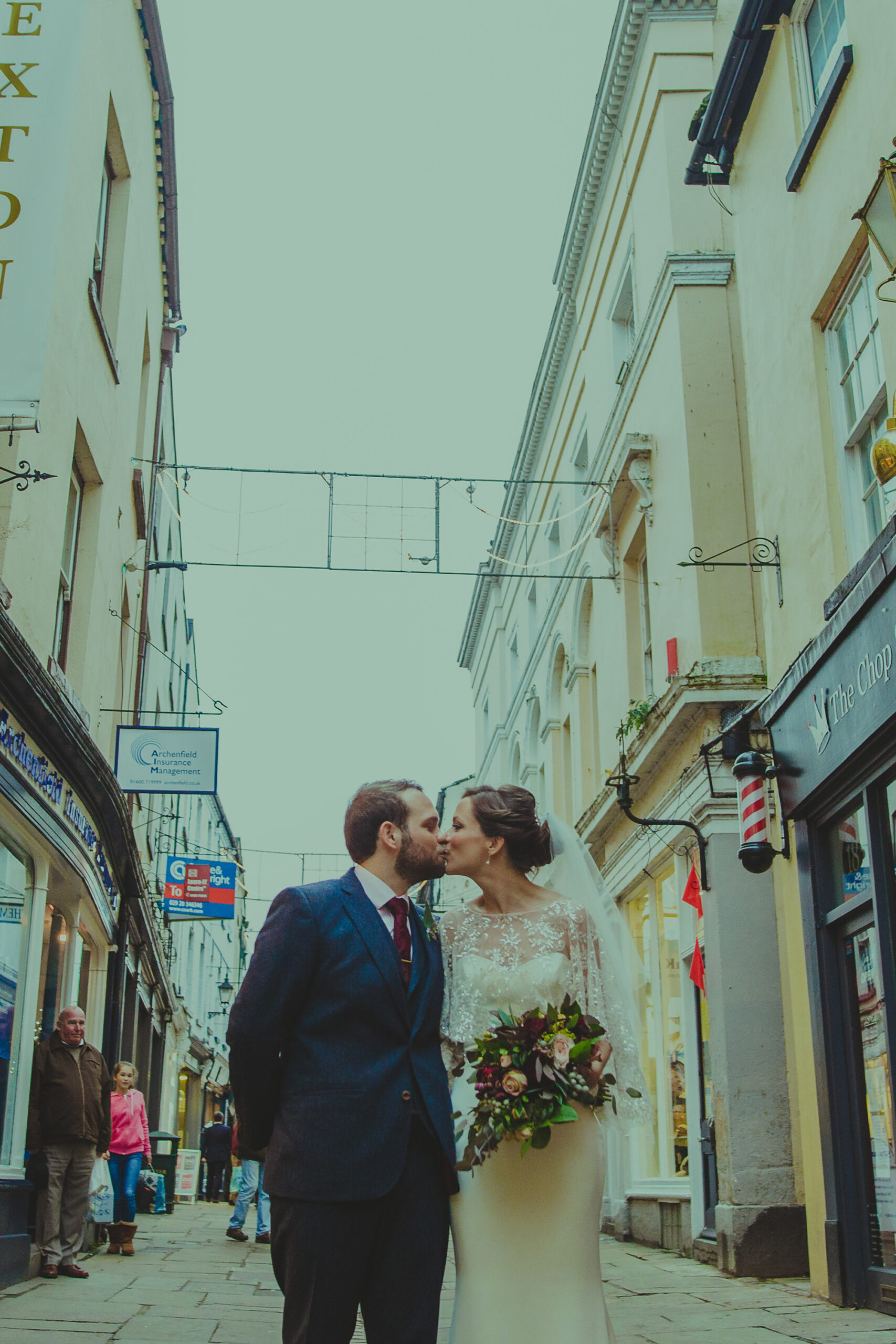 "Will and I met while working together in university (Nottingham). Turned out we were both from the same place at home, only living 10 miles apart – Will is from Ross on Wye and I'm from Monmouth – obviously meant to be!" Steph says.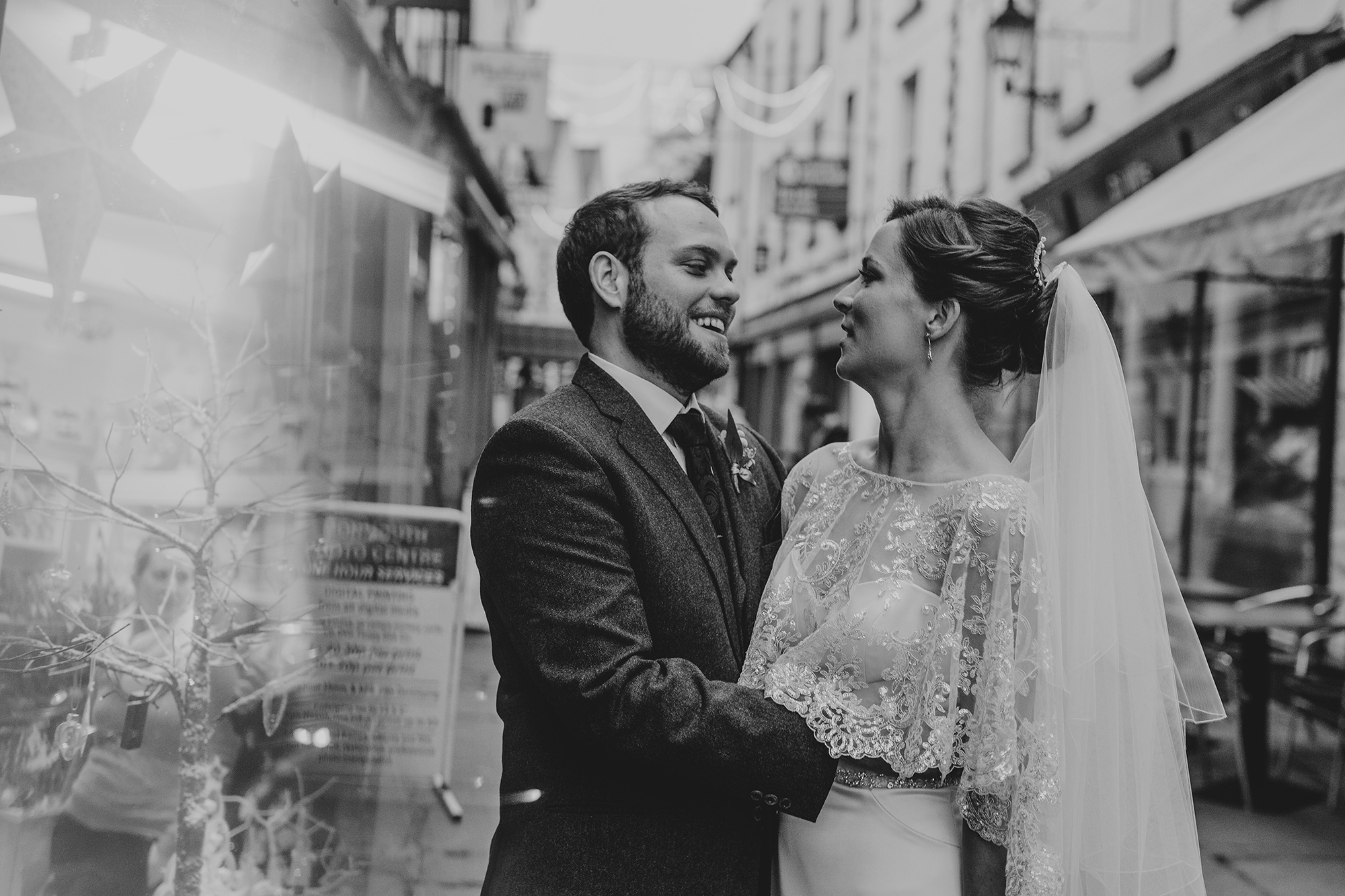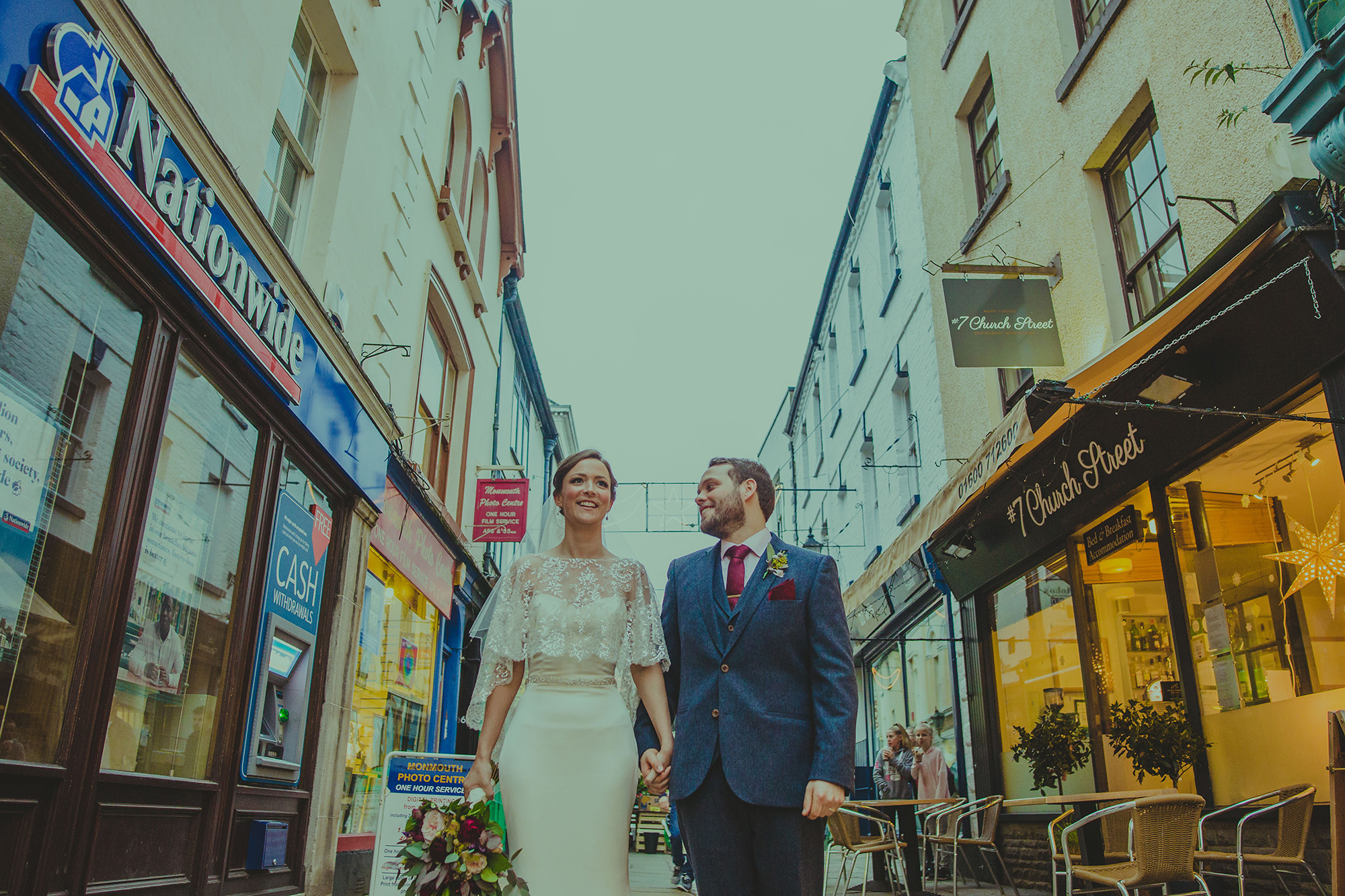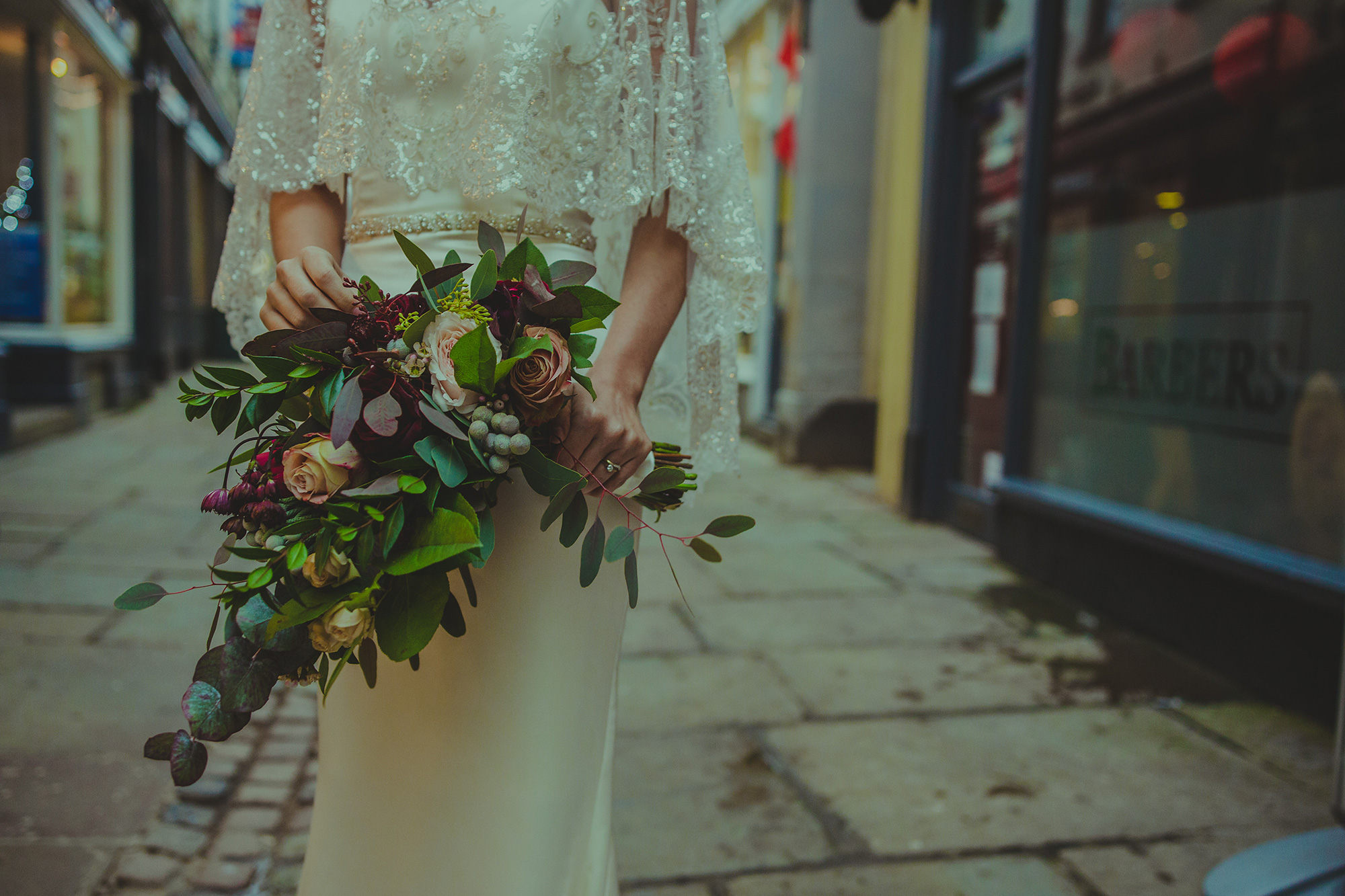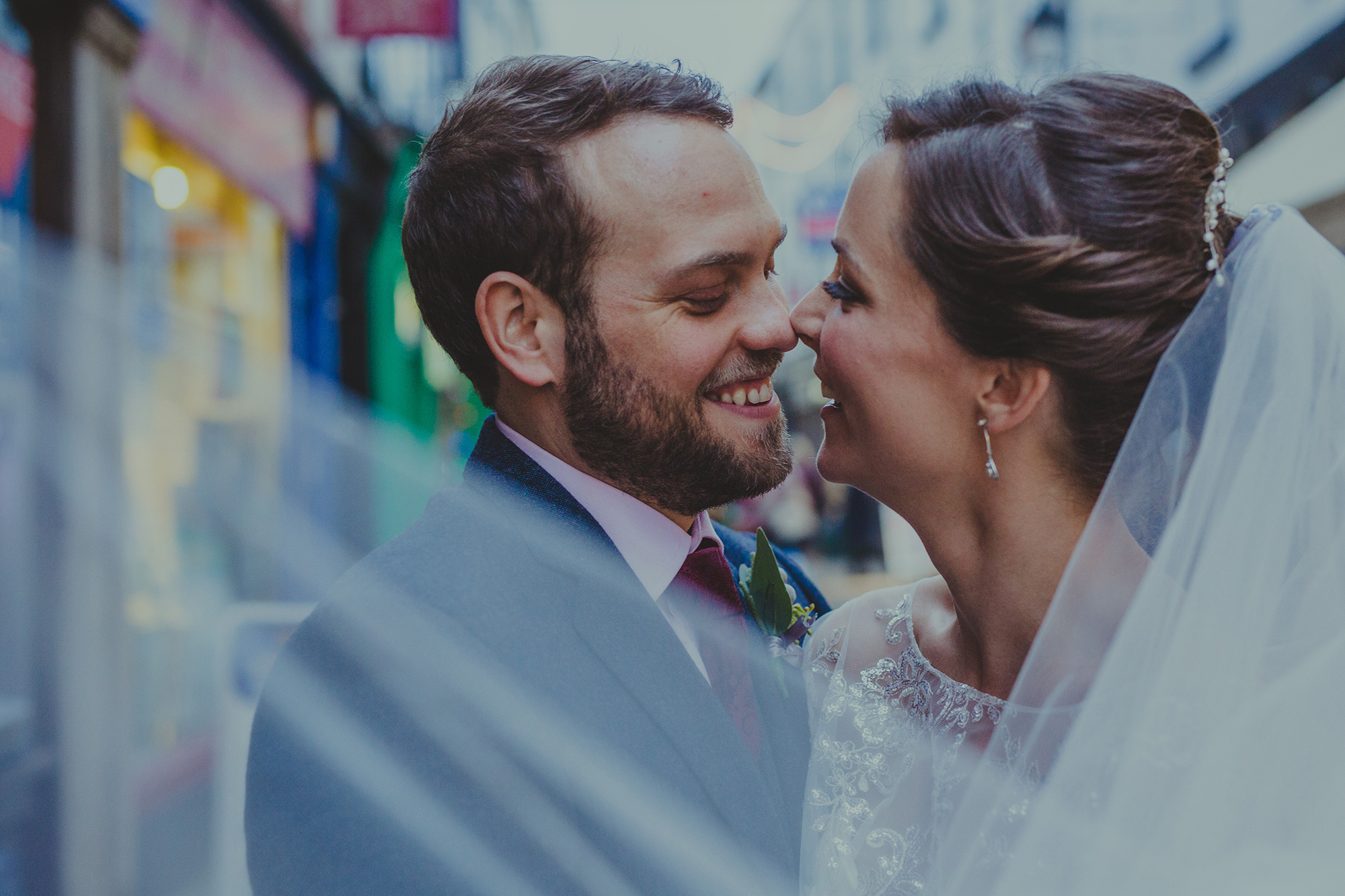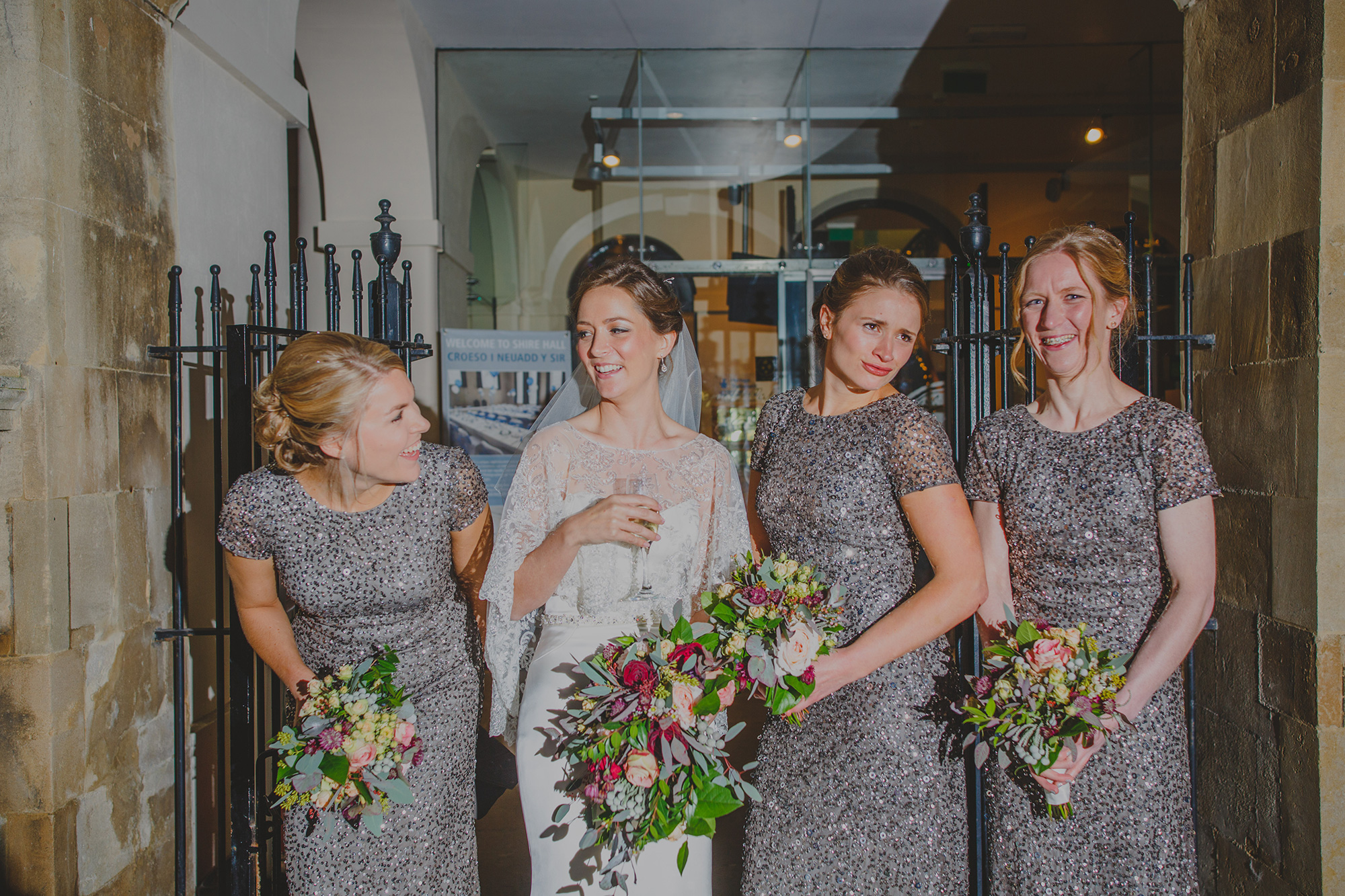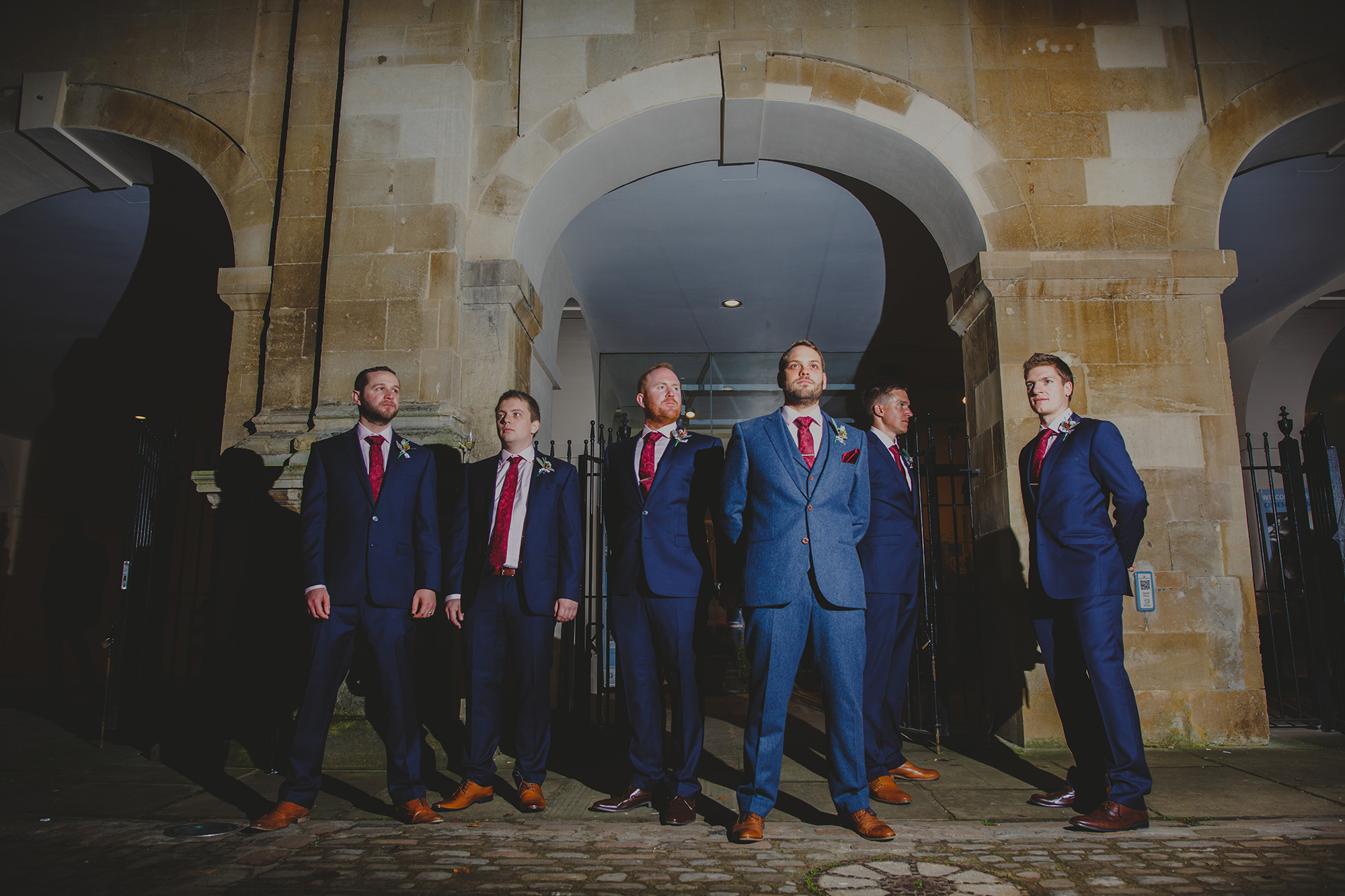 Will and his friends looked sharp in navy suits. "Will wanted something with a wool / tweed type feel to go with the wintry theme and the time of year," Steph says.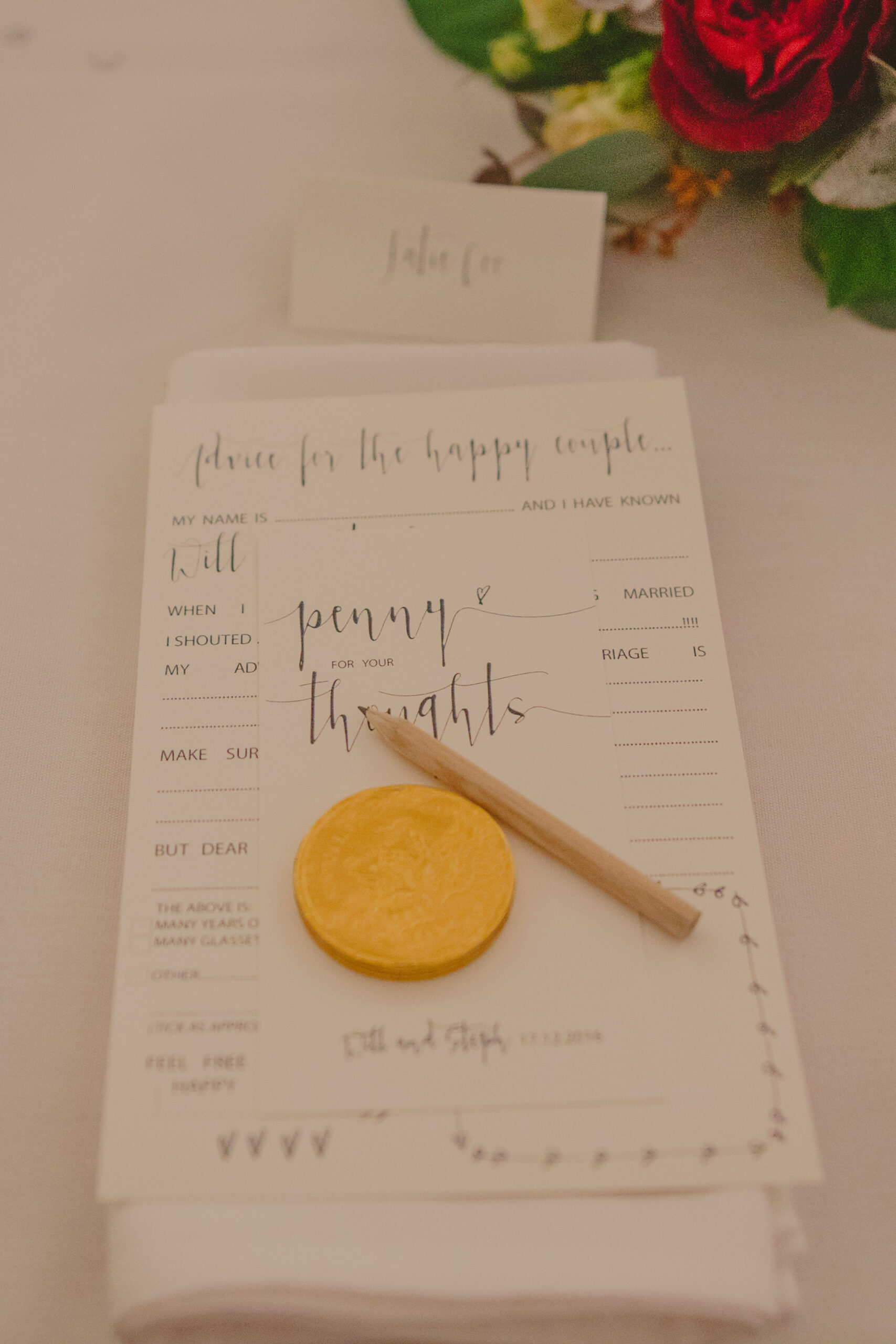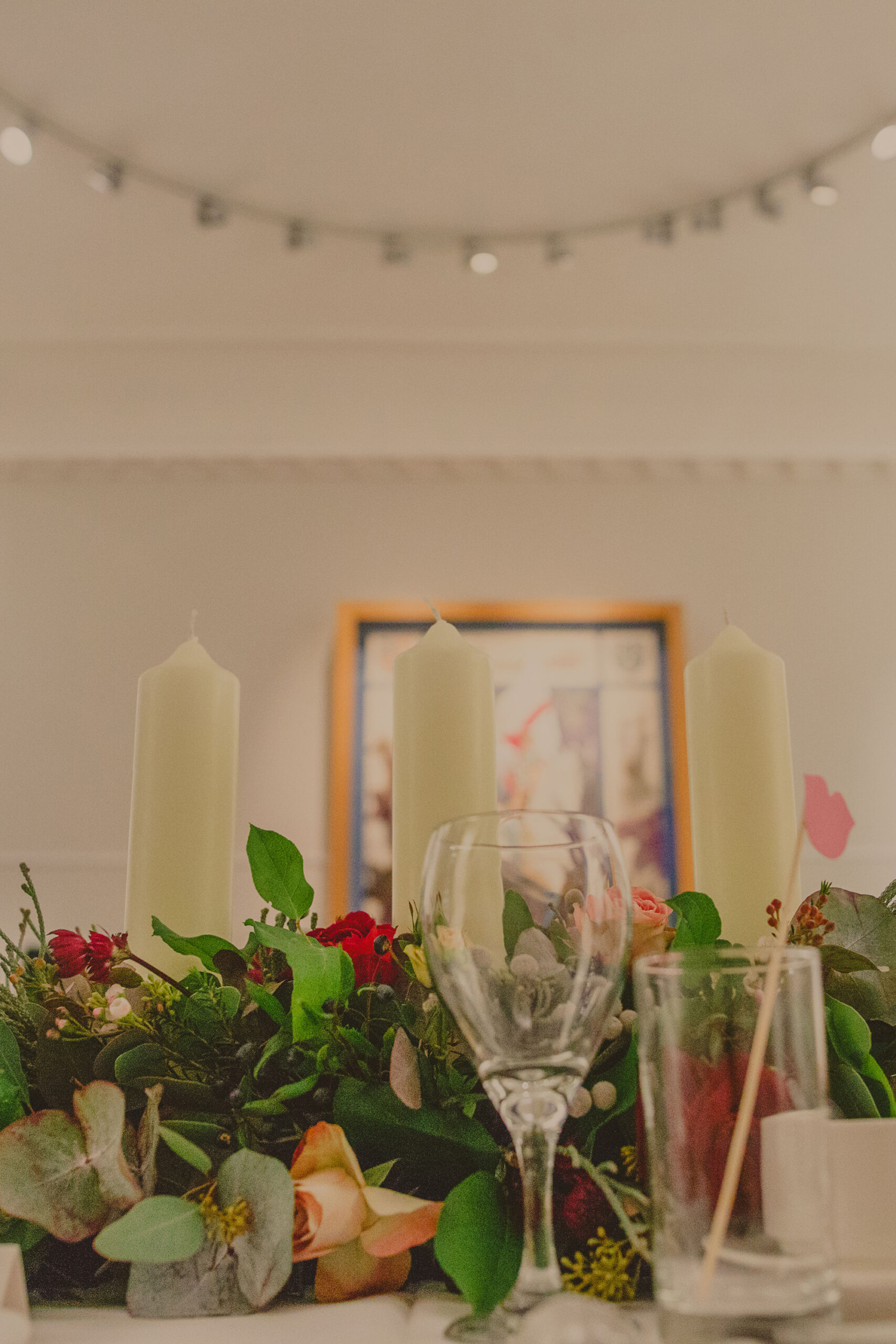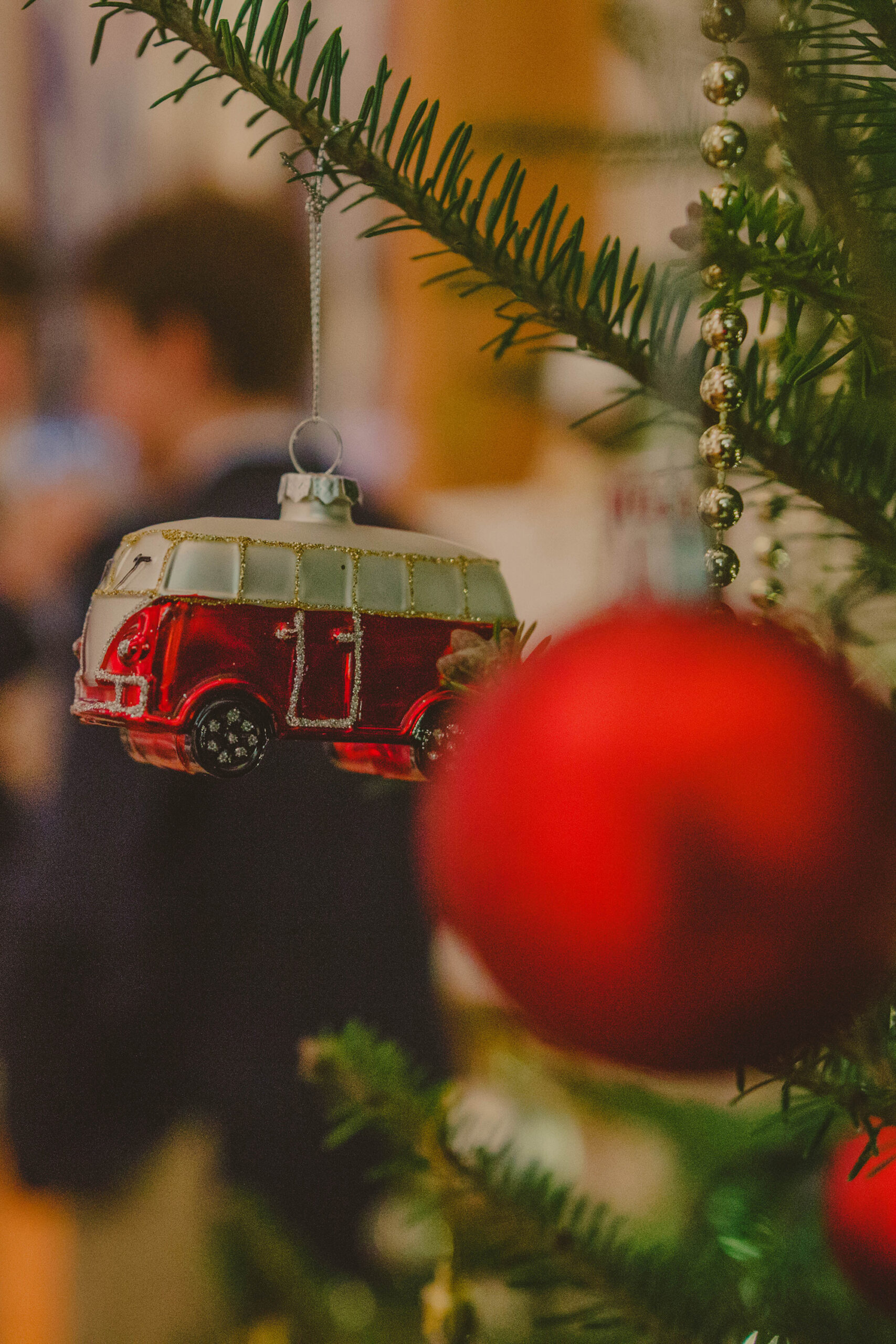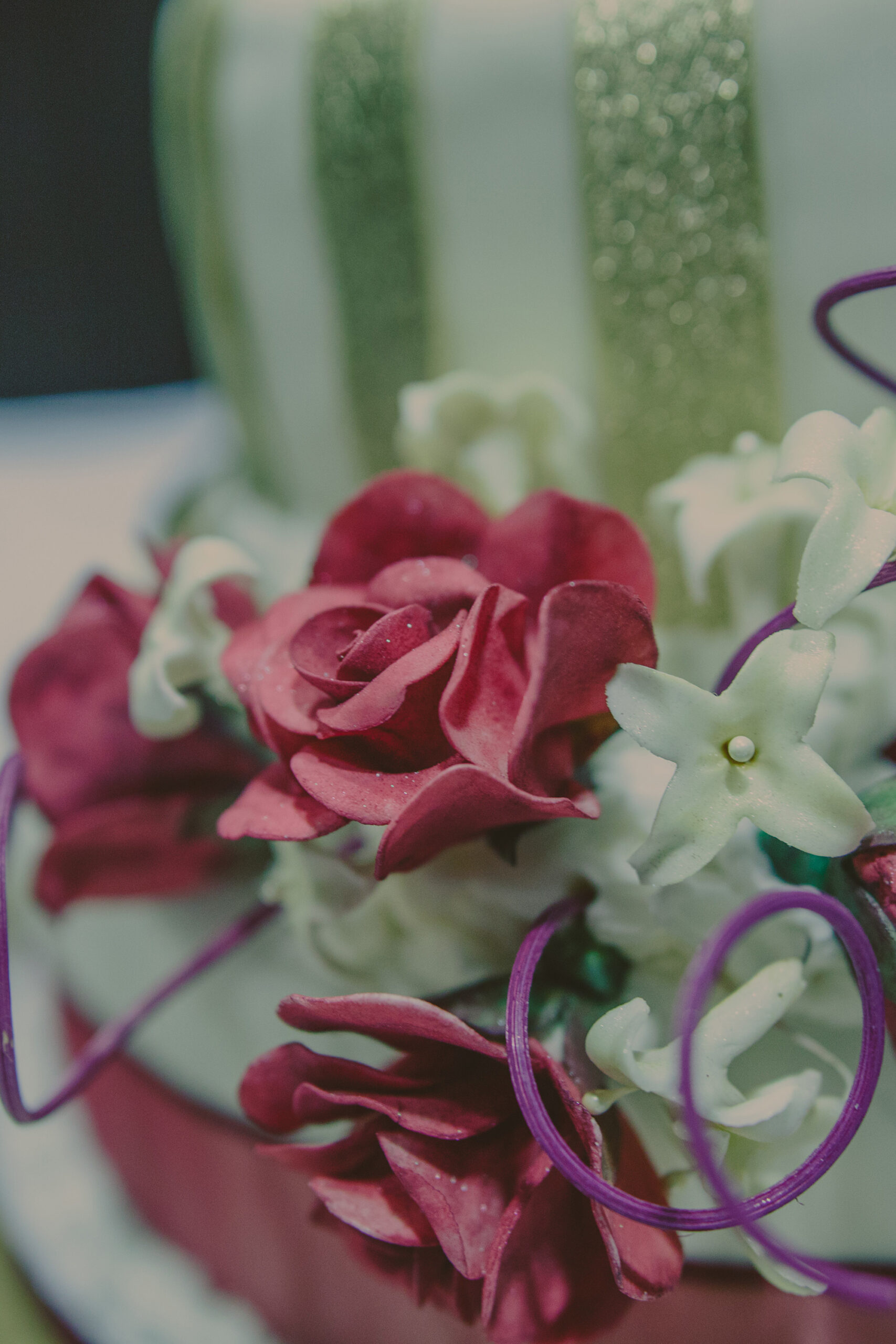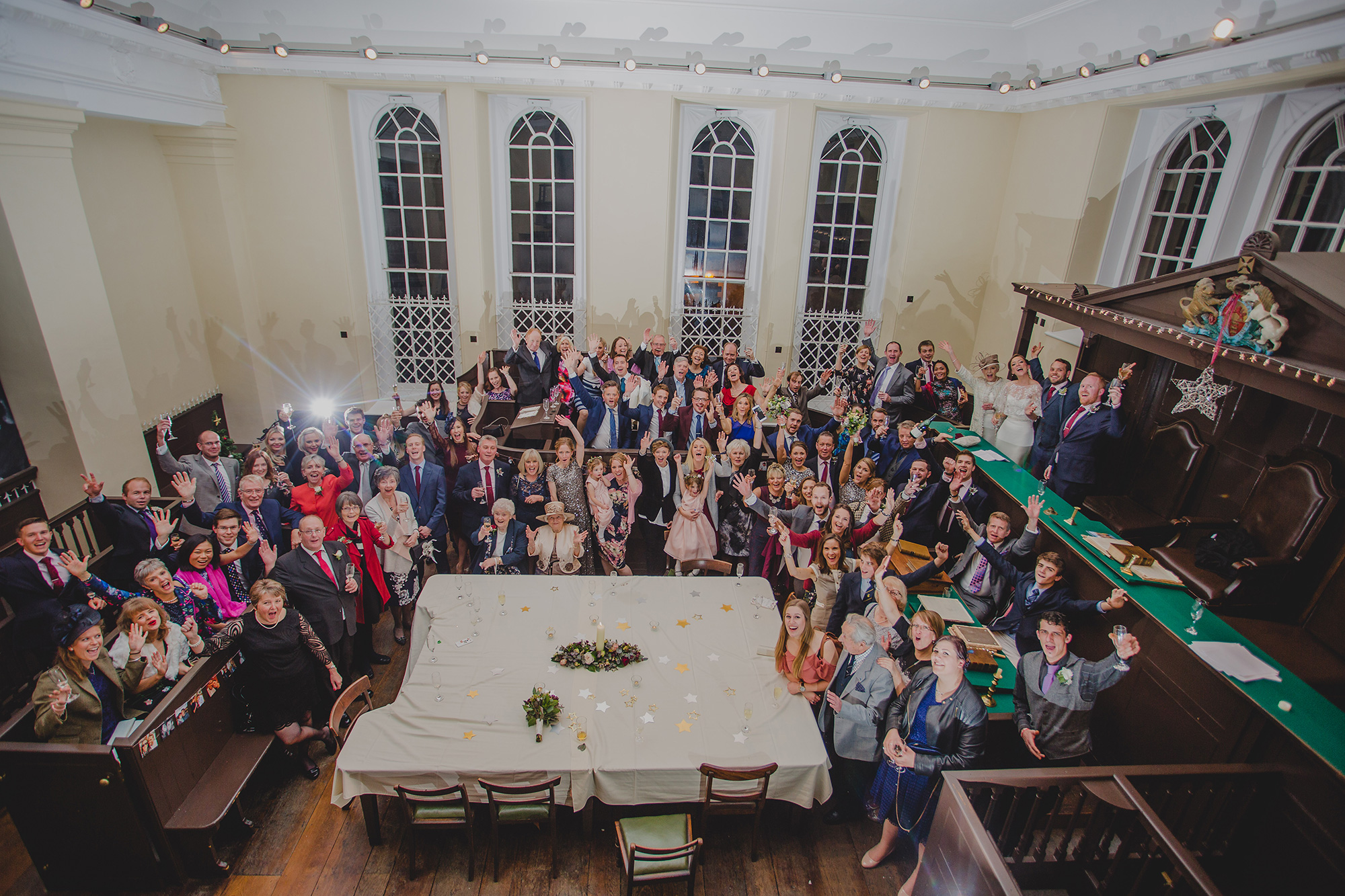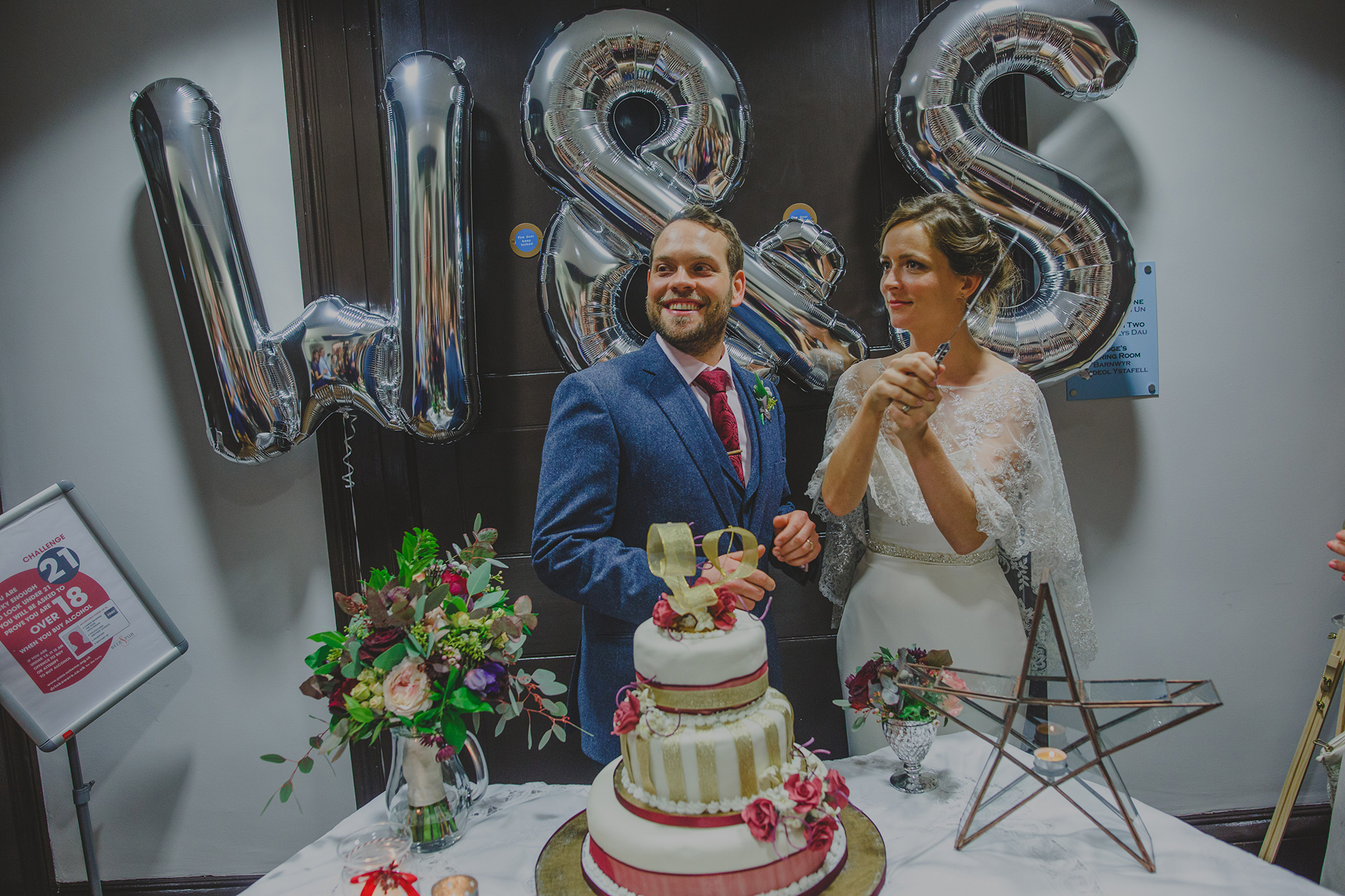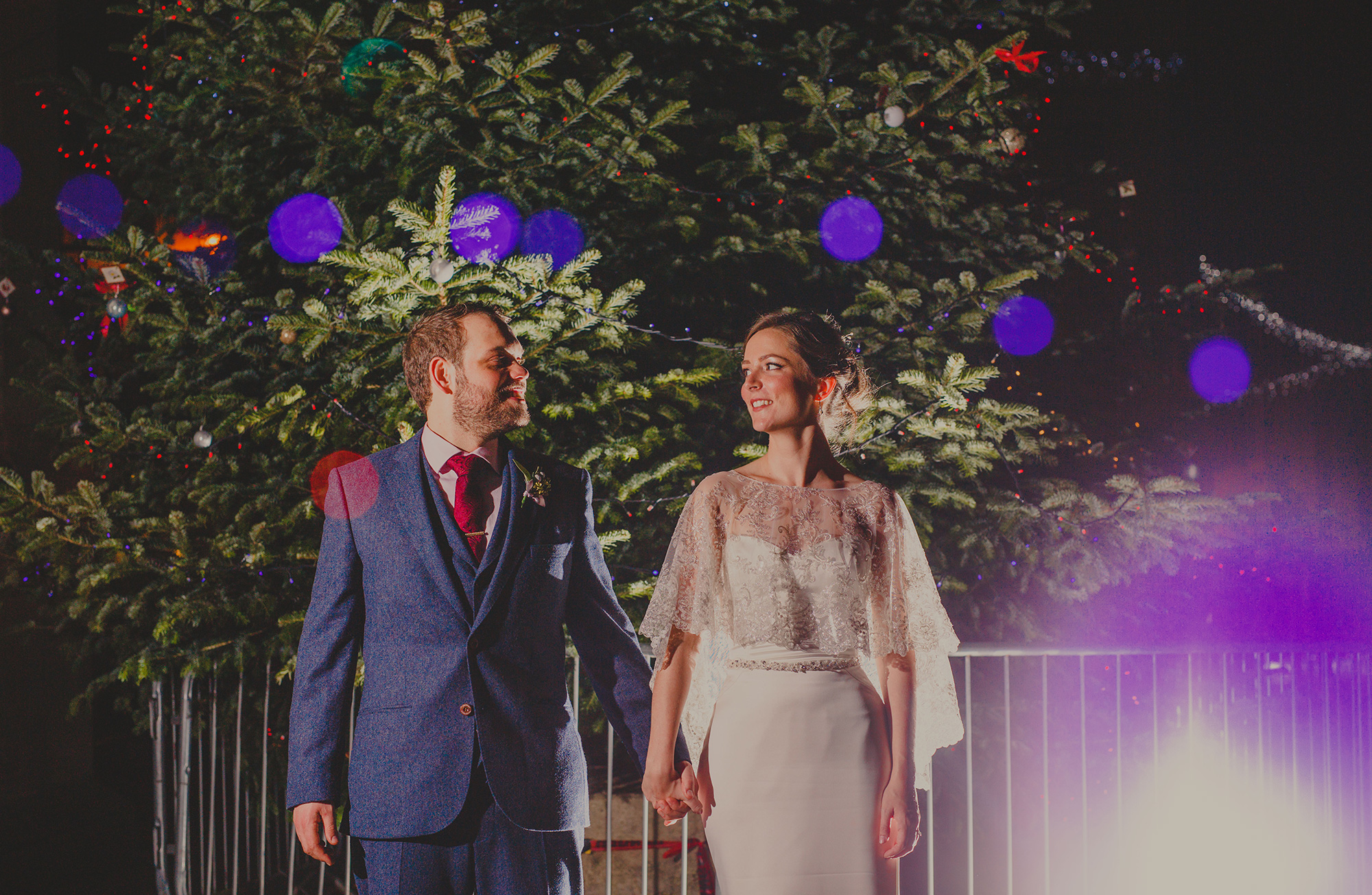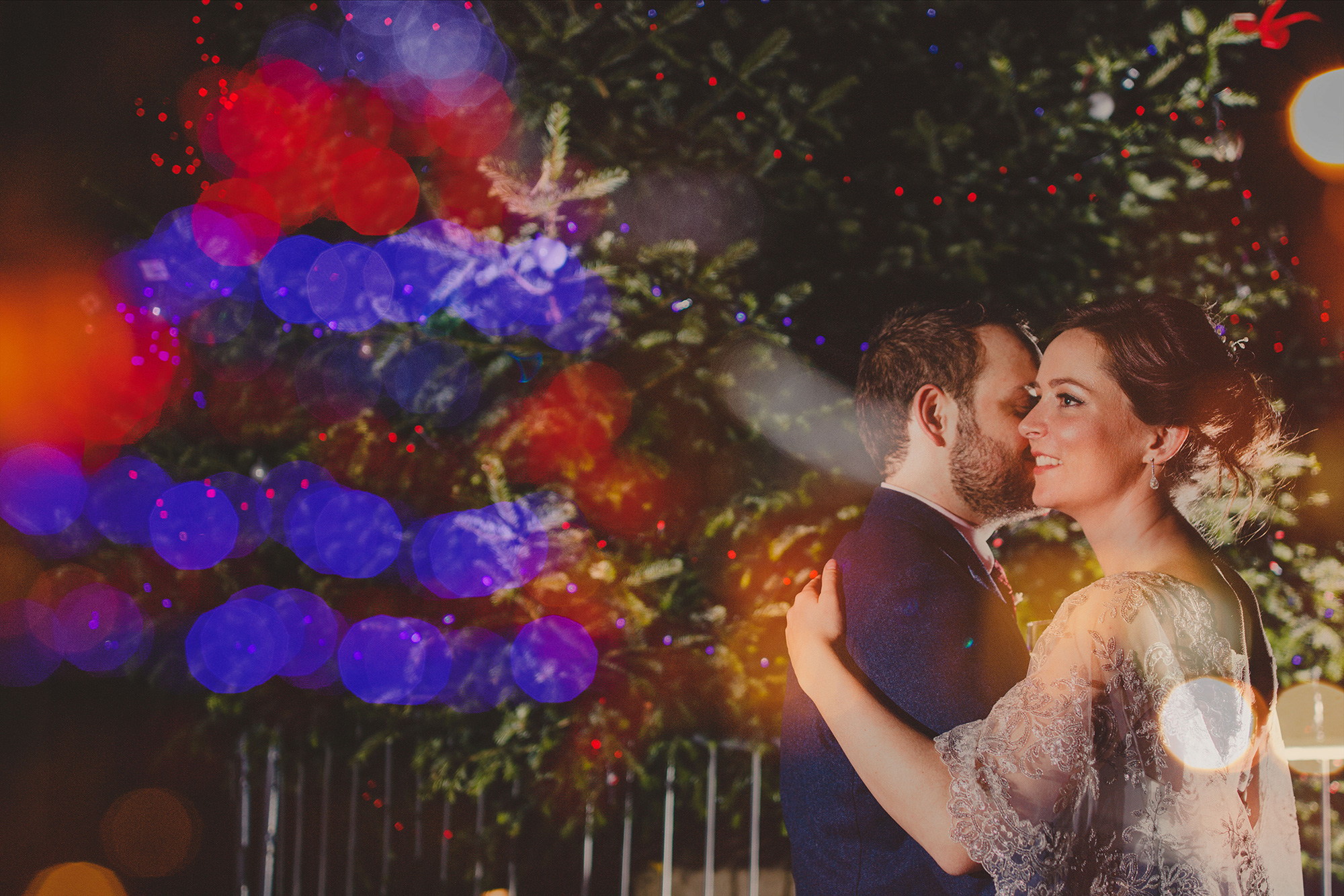 "Will proposed after having been together seven years, while we were away in Cornwall in our beloved campervan (known as Poppy). It was the best holiday and the sun shone the whole time," Steph recalls.