You may have tonnes of ideas for photos you want to get of family, of you and your partner, but have you thought about shots to get with your bridesmaids? If you're after some super cute shots of you and your girls, here are 9 must have photos for you and your bridesmaids:
Champagne fun!
Angela and her bridesmaids had some of the best shots we've seen recently of a bride with her bride squad! Enjoying their champagne the morning of the wedding, and being sure to get some great action shots thanks to Kevin Lue Photography.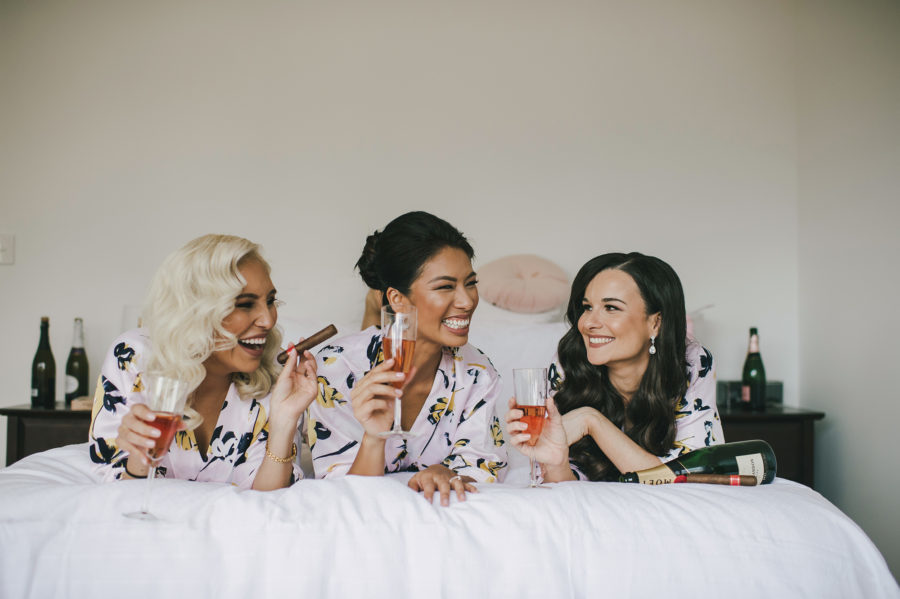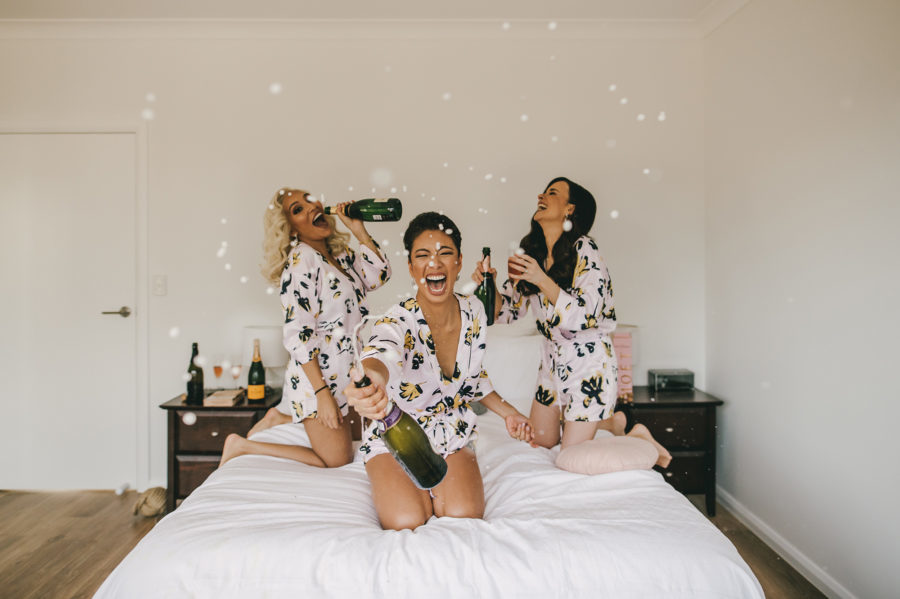 Feeling the love
Jayga and her two bridesmaids had a cuddle in their printed robes once their hair and makeup was all done the results were gorgeous!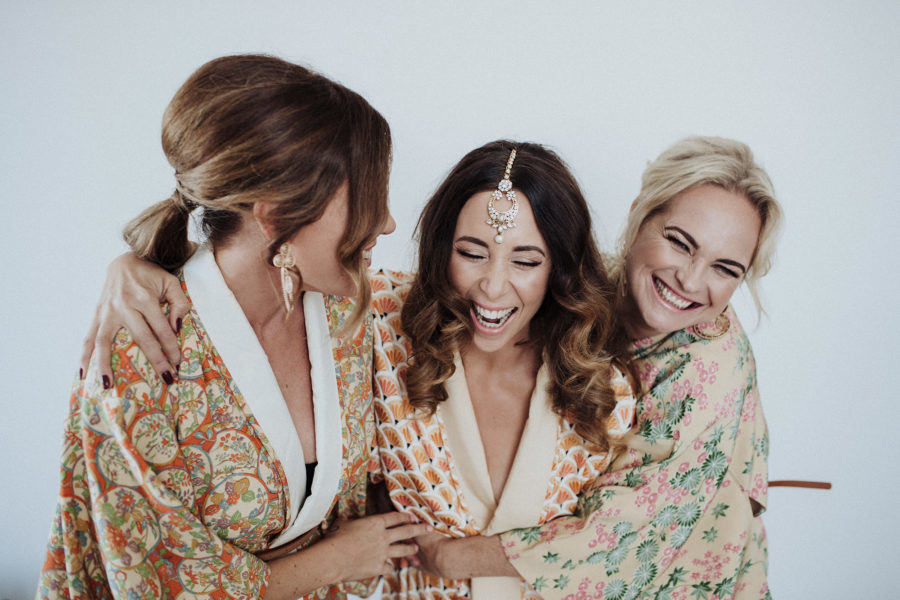 Action shots
Tori and her bridesmaids got some awesome candid action shots.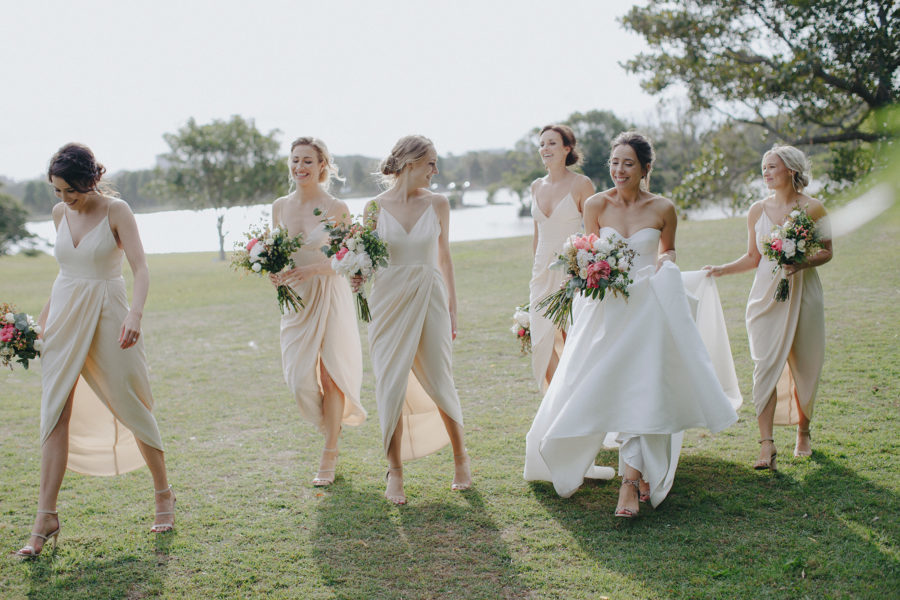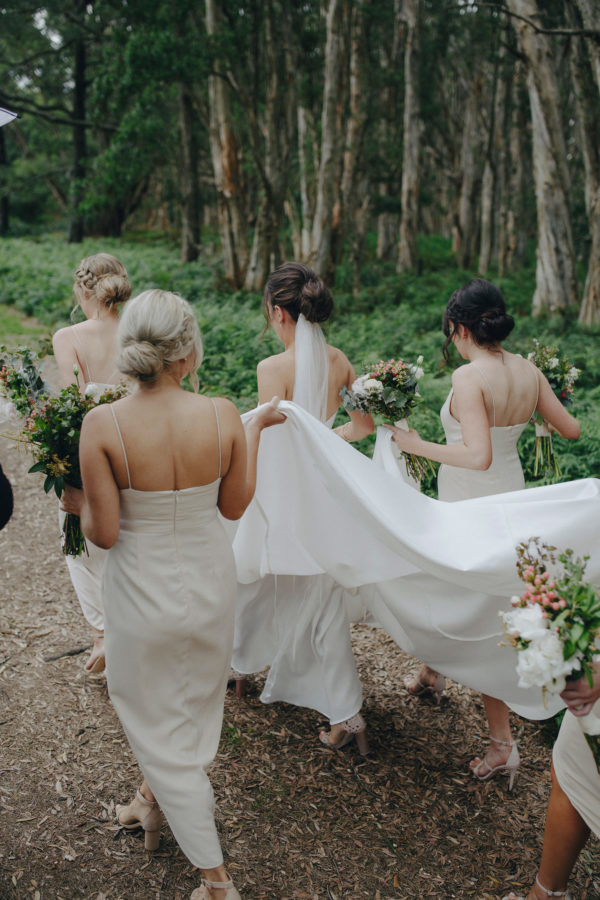 This bouquet shot
With the help of Simone Addison Photography, Amanda and her bridesmaids got a shot of their beautiful bouquets flying high!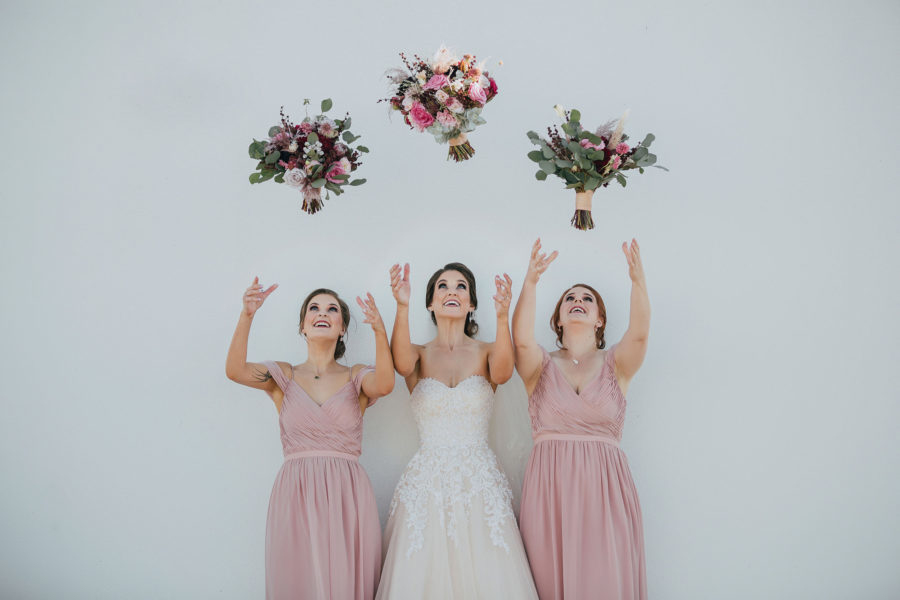 A "how we met" photo
A photo of all of your bridesmaids showing how you know them.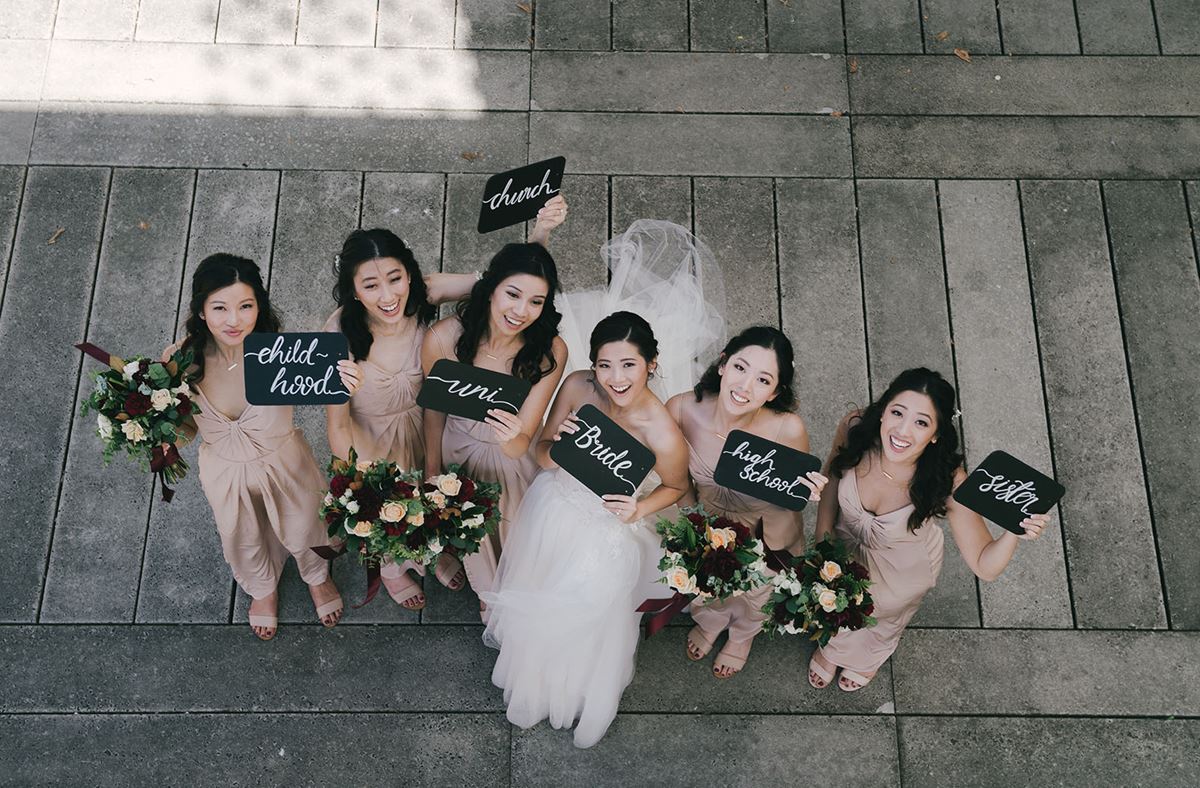 The "doing up the dress" shot
Brooke had her bridesmaids help her do up her divine Anna Campbell gown.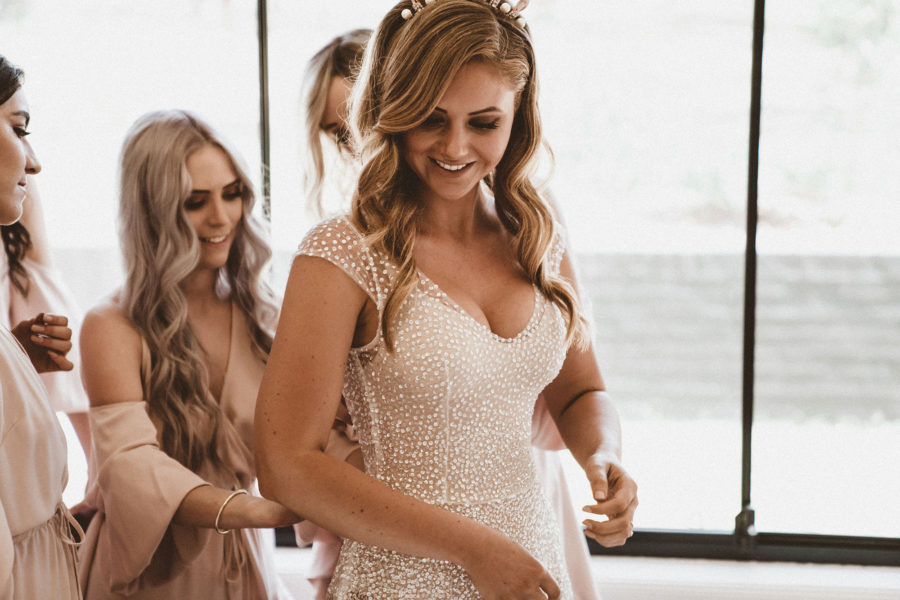 A confetti or rose petal action shot
Toss some confetti or some rose petals and get a beautiful shot of you and your bridesmaids all celebrating your impending marriage!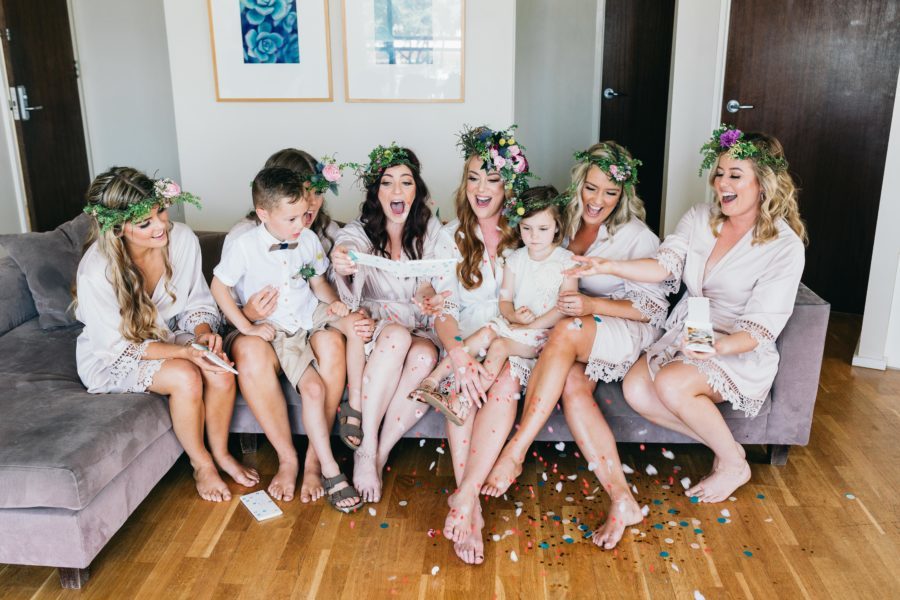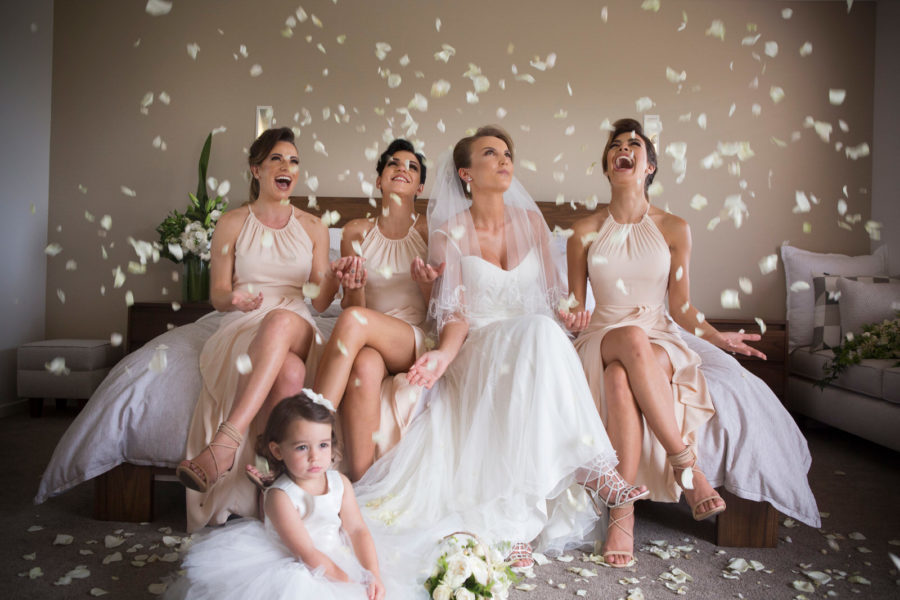 Showing off the bling
Kristina showed off her bling to her bridesmaids for a cute shot by Black Avenue Productions.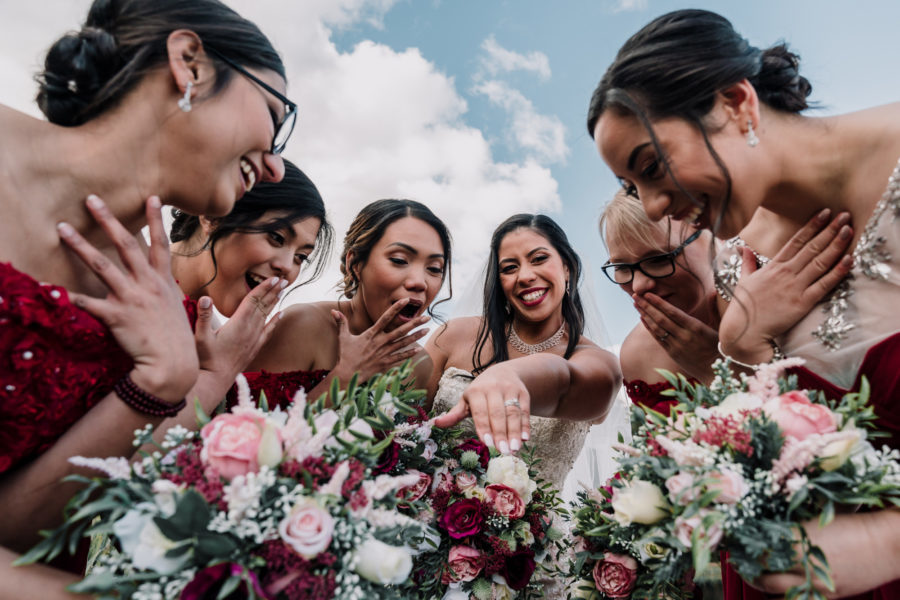 A robe shot
Lucy and her two stunning bridesmaids looked amazing in their 'getting ready' robes!