Are you having a winter wedding? We have some options for you to stay warm and look gorgeous! The key is to think of your bridal cover up as another amazing accessory to complete your wedding outfit, don't forget that layers are a great way to put together an unforgettable look. Here are 7 bridal cover ups for your winter wedding.
1. Faux Fur Bolero
Staying warm never looked so tidy! This beautiful faux fur bolero could be the perfect winter accessory for your wedding gown.
2. Feathered cape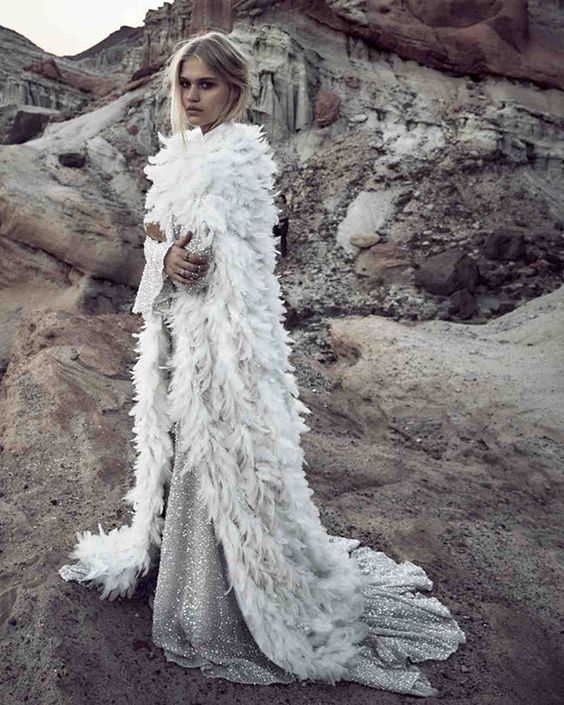 Take your look to the next level with a feathered cape. You will look like a real-life angel while staying warm and cozy. This stunning piece by Odylyne The Ceremony is fully lined with silk charmeuse and falls into a rounded out train. Also, after your wedding day, you can still use it around the house as part of your beauty routine, you know, just walking around, feeling gorgeous.
3. Leather jacket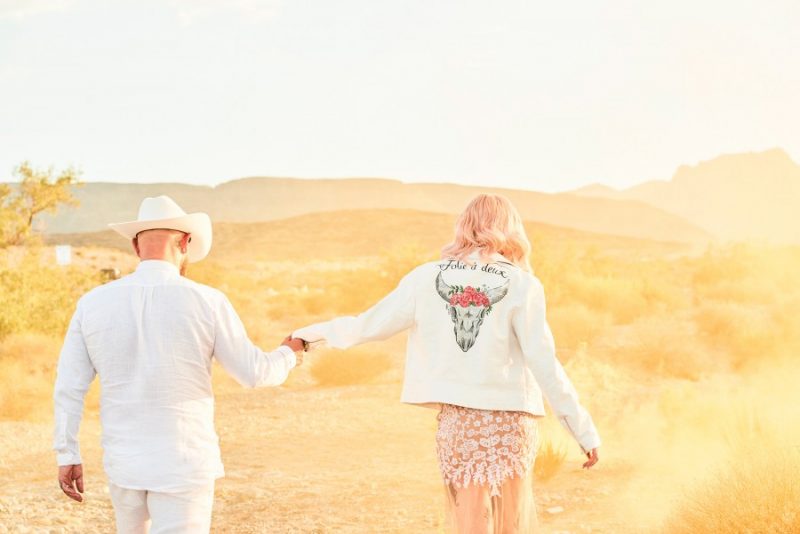 Your leather jacket and your wedding dress can be best friends! Give it an extra special touch by personalising your jacket with custom made calligraphy, a heartfelt, meaningful piece that you'll cherish forever. Don't be afraid to add a little rock and roll vibe.
4. Cape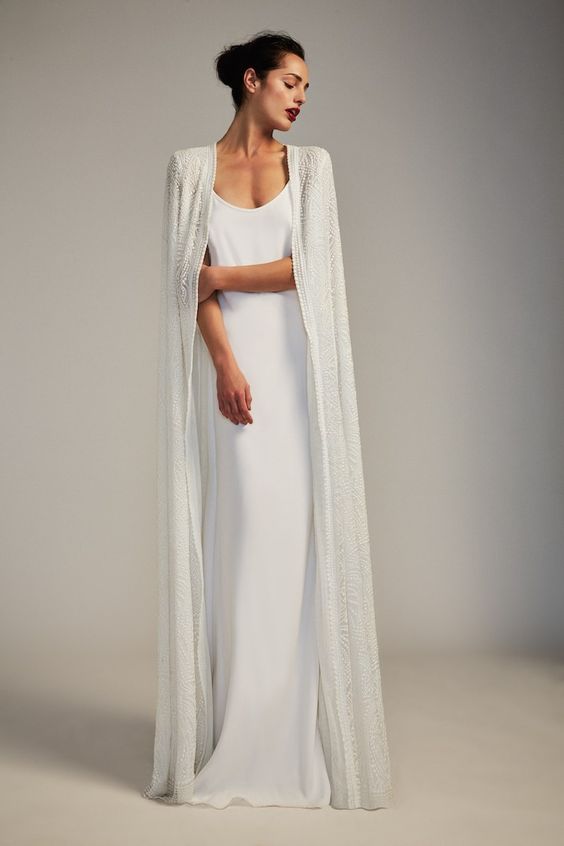 For a more stylised look, you can opt for a nice cape to highlight your fashion style. I'd like to take a moment to appreciate this particular cape by Tadashi Shoji, an art deco elegance, embroidered dot pattern hits at crystal-draped chandeliers, I just want to wear it every day for the rest of my life, thank you.
5. Faux fur jacket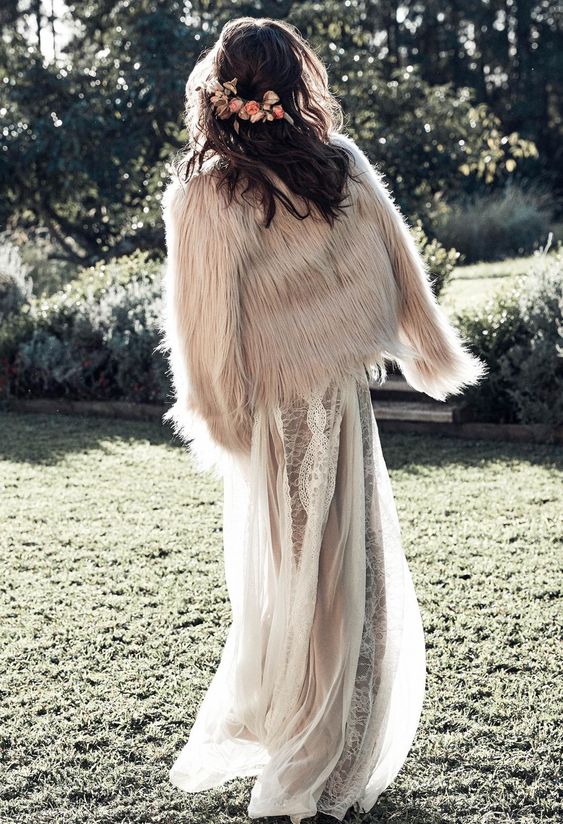 Give an edgy twist to your look with a faux fur jacket, and if it's coloured even better! An alternative, effortlessly chic way to stay warm. Bonus point: You can rock this one at the office too.
6. Fur Shawl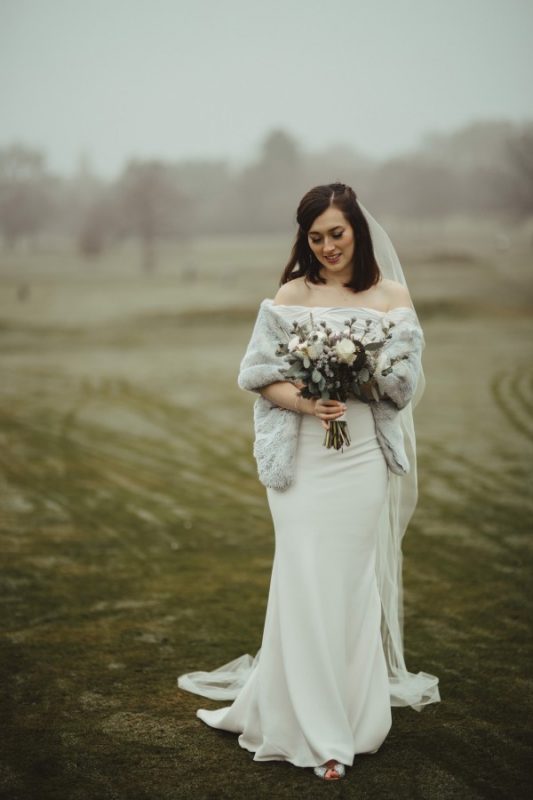 This beauty is the perfect complement for a classic style and definitely will keep you from being cold. Bonus point: It's like a teddy bear is giving you a hug.
7. Boho shawl shrug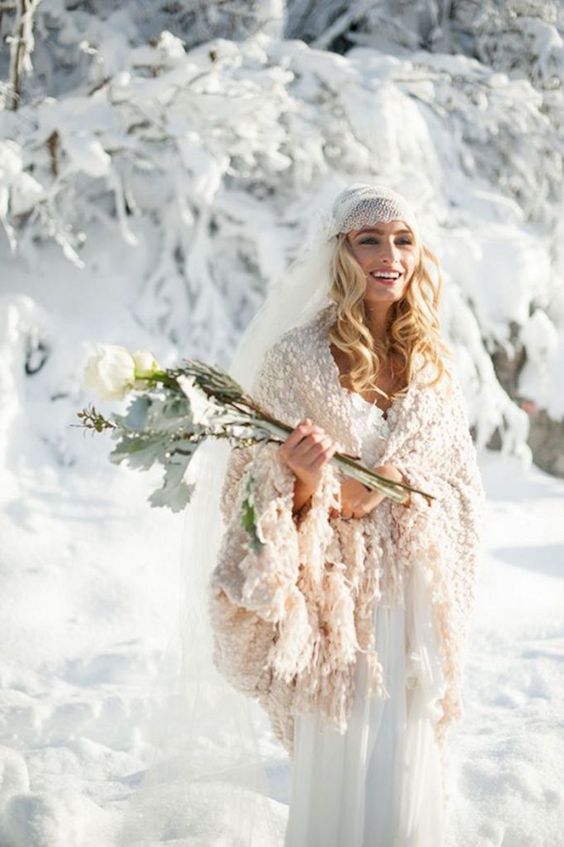 And this list wouldn't be complete without a bohemian option. This lovely shawl shrug will make you feel super cozy and comfy and loved and beautiful on your winter wedding. I feel warm just by looking at the photo.