Once the date is set, the venue is booked and the perfect dress is found, you'll be looking to find the accessories. Accessories can really complete your wedding day look as well as allowing you to have a little fun. Here are our suggestions for some beautiful accessories to consider for your big day.
Earrings
Earrings are a simple way to dress up an outfit. A traditional look for a wedding would include a pair of pearl studs, which are timeless and elegant. If you want to mix things up a little, you could wear black pearl studs which carry the same elegance but add a little quirkiness to your overall look.
As tassels are in in this season to match the boho theme which is super popular right now, you could consider a grander pair of earrings. Consider an upmarket version of a beaded dangly pair of earrings for a real statement. This is the perfect look for boho-chic brides.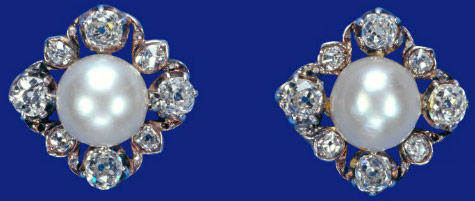 Crown
Over the last few years, flower crowns have become all the rage. They're particularly popular with boho themed weddings, however lately there has been a surge in brides of all styles donning one of these beauties.
Wearing a flower crown is an old tradition that comes from Ancient Greece, where they were worn at special occasions. Consider a flower crown to represent your unending love for your spouse. You can purchase these beautiful crowns or make your own in flower crown making class that you do for your hen do.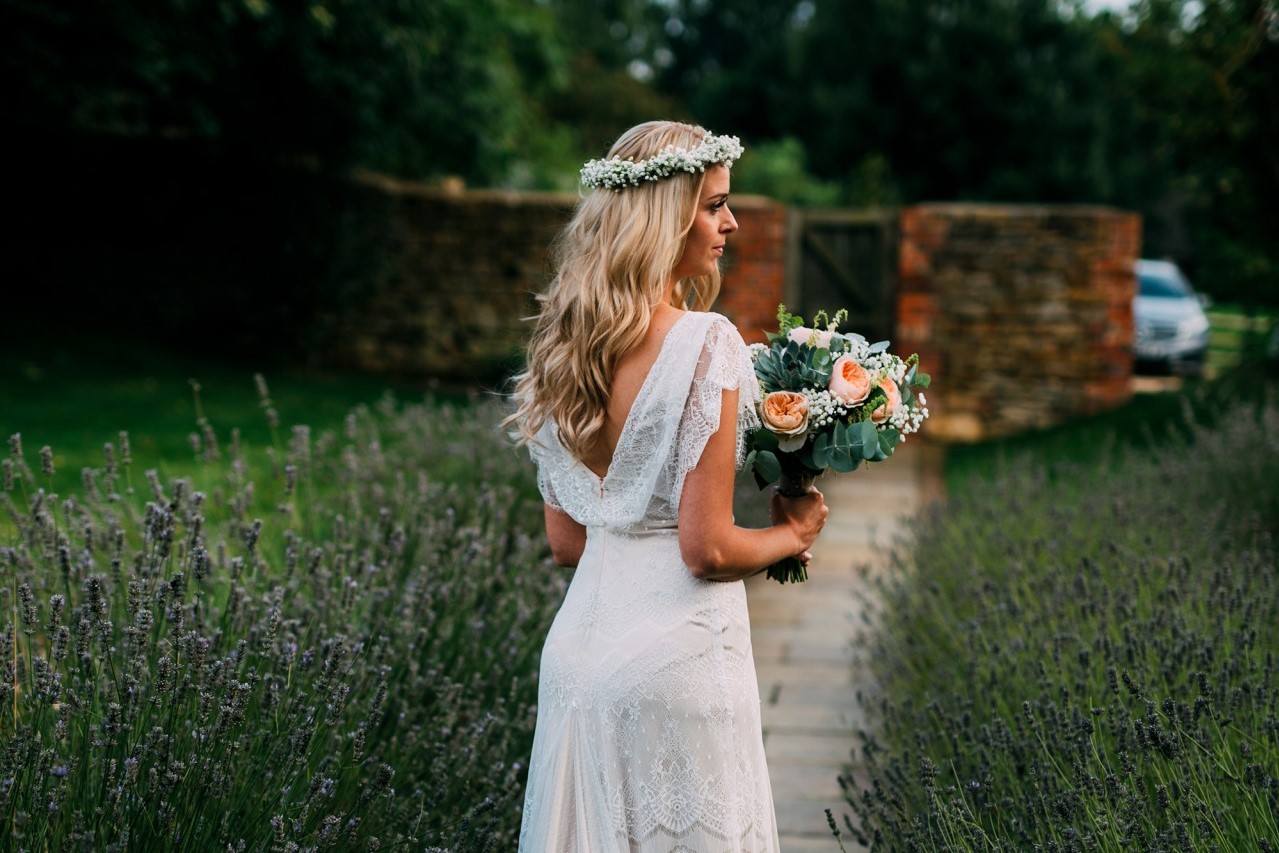 Headband, hairpiece or hairpins
Like the flower crowns, 1920s style headbands and hairpieces have increasingly become more and more popular for weddings.
Going down the headband or hairpiece route is another lovely option that adds an old-time class to your look. Many designers make these beautiful 1920s inspired pieces that are often bespoke, so no one else will have the exact one as you.
Hairpins are a simpler version. If you're someone who doesn't like to have a lot of things in their hair, then consider a few elegant hair pins. They won't be as full-on as a hairpiece or crown will be but they'll add that touch of class.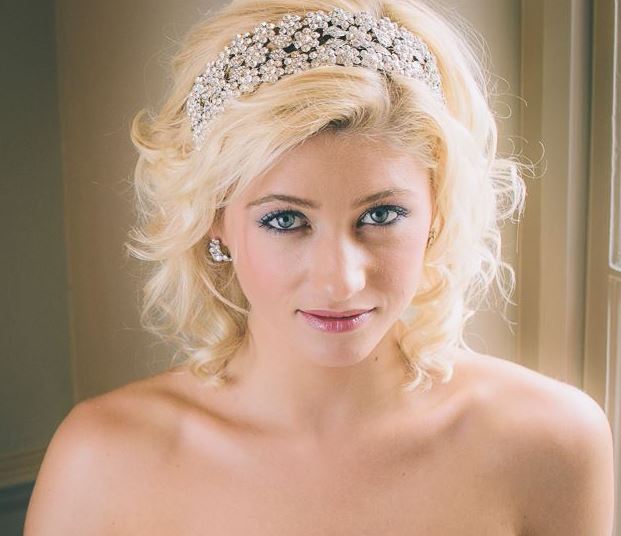 Garter
The garter toss is one of the oldest wedding traditions that is still around today. According to some loose history surrounding this, owning a piece of the bride's wedding dress was supposedly meant to bring good luck, hence the beginning of the garter toss. If you like this tradition, wearing a beautiful garter is another perfect accessory to top off your wedding outfit. You don't have to do a garter toss, but if you like them and you want a chance to have a bespoke one made just for you, then consider getting one anyway.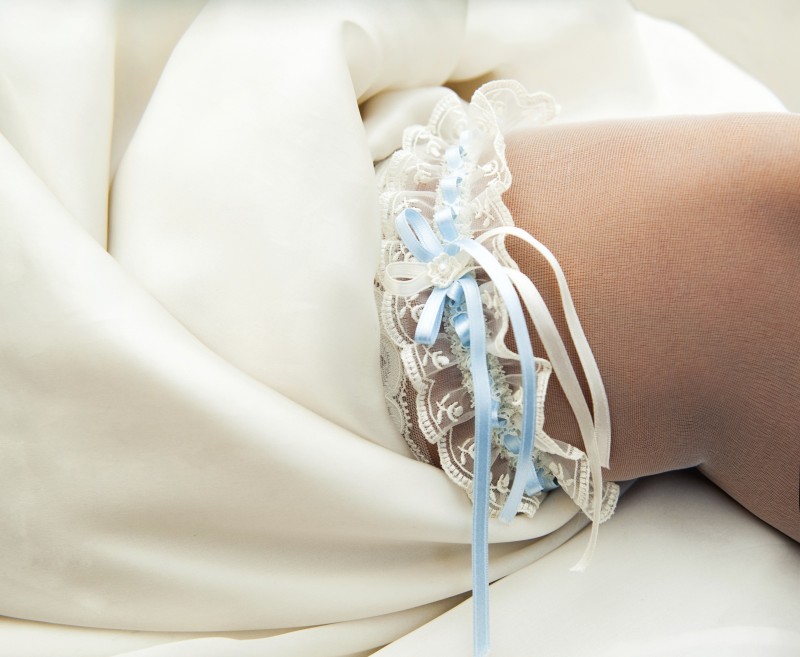 Shoes
The most important accessory you'll need for your wedding outfit is a pair of shoes. Many brides often leave the shoe buying to the last minute resulting in a pair that may be uncomfortable or not right for the look you're going for. Shoes hold a lot of personality and so the pair that you pick can really tie the whole outfit together. For girls who want to add a little pizazz, why not get a pair that's colourful so you've got a pop of colour?
Along with the style of the shoe, you'll also want to be comfortable. Weddings are tiring and long. There'll be lots of standing and dancing, so pick something that you'll be happy wearing for a whole day. Pick your shoes early and make sure to wear them in so that they're more comfortable on your wedding day and you don't end up with blisters.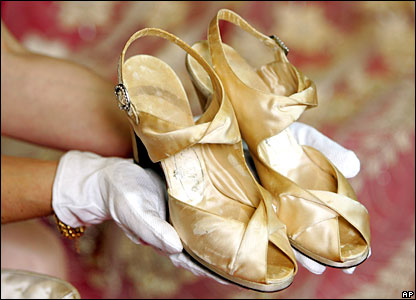 Bracelet
A beautiful and elegant piece to adorn on your wedding day is a bracelet. A bracelet is the perfect 'something old' accessory because there are so many gorgeous vintage bracelets out there waiting to be given a new lease on life. Modern is good too though if you've already got your something old. Choose something simple, yet beautiful and that speaks to you. Get something in keeping with your style and this piece will be the perfect addition.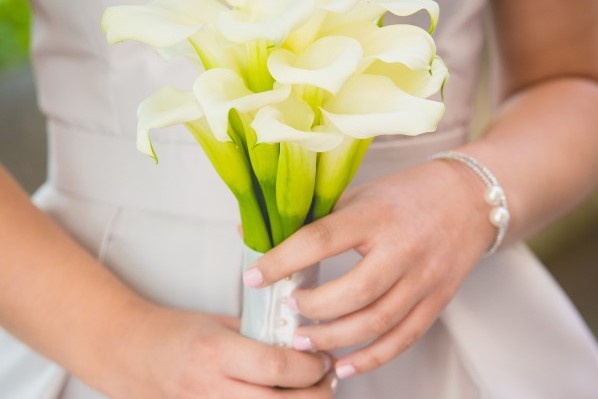 Necklace
Like the bracelet, a necklace is another beautiful choice to complete your wedding look. If you're going for pearl earrings, then get a beautiful pearl necklace to match. This could be on a slim silver chain that sits right at the base of your neck for a classy look. If you're into a vintage vibe, maybe a long string of pearls that hangs low past your waist to match your pearl earrings will suit you better. The same rule applies to the bracelet: choose something that will enhance your look and is in keeping with the style you're going for.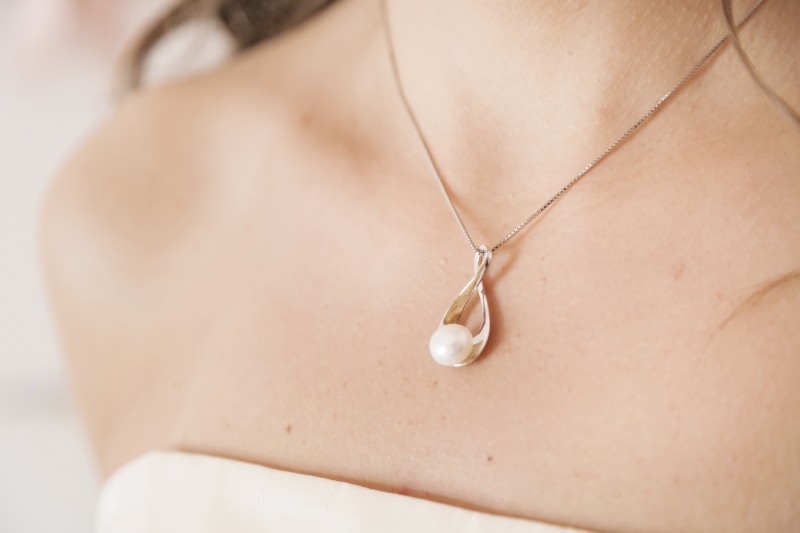 Veil
Another clear accessory choice is the veil. The type of veil you choose depends on the style of wedding dress you have. Because of its vintage style and petite size, a birdcage veil is ideal for a vintage style tea-length wedding dress. A full-length cathedral veil or Mantilla veil with lace edging has that real European bride styling, making it perfect for a flowy floor-length dress. In between these types, there are veils of many different lengths with various embellishments like diamante or lace.
If you want a veil, then the easiest way to find a style that suits you and your dress is to try a few of them on in a wedding dress shop. This will help you figure out what's right for you.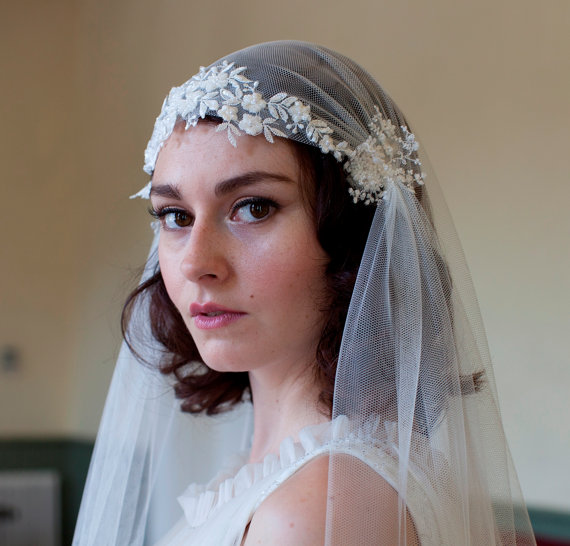 Anklet
If you're not into too many accessories but want something a bit quirky, then consider an anklet for your wedding day. Anklets don't have to just be hippy accessories made of leather and beads, they can be super stylish and classy. Nowadays, ones made with crystals or gemstones are readily available, making it easy to find something that is fit for a wedding. Choose something that speaks to you and you'll look amazing. Anklets are particularly perfect for boho or beachy brides.