You don't have to be an unconventional bride to make a fashion statement! So if you are looking for veil alternatives, don't be afraid to think outside the box and try something different. Want to know how to rock a bridal hat on your wedding day? You came to the right place!
Depending on your wedding theme, season and style, we gathered some bridal hat ideas for you to get inspired by.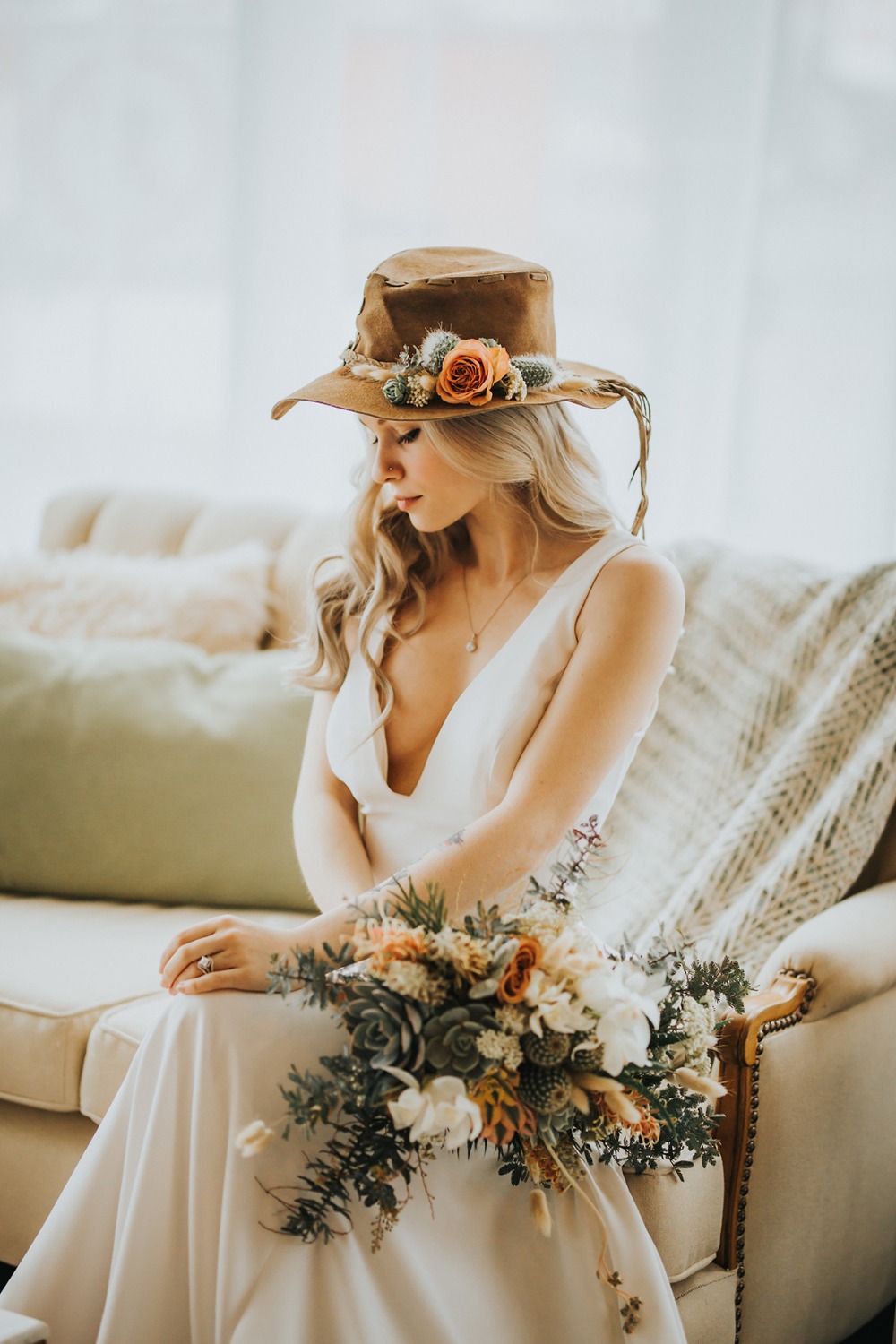 A leather hat with some good looking foliage could be the perfect complement for your boho look.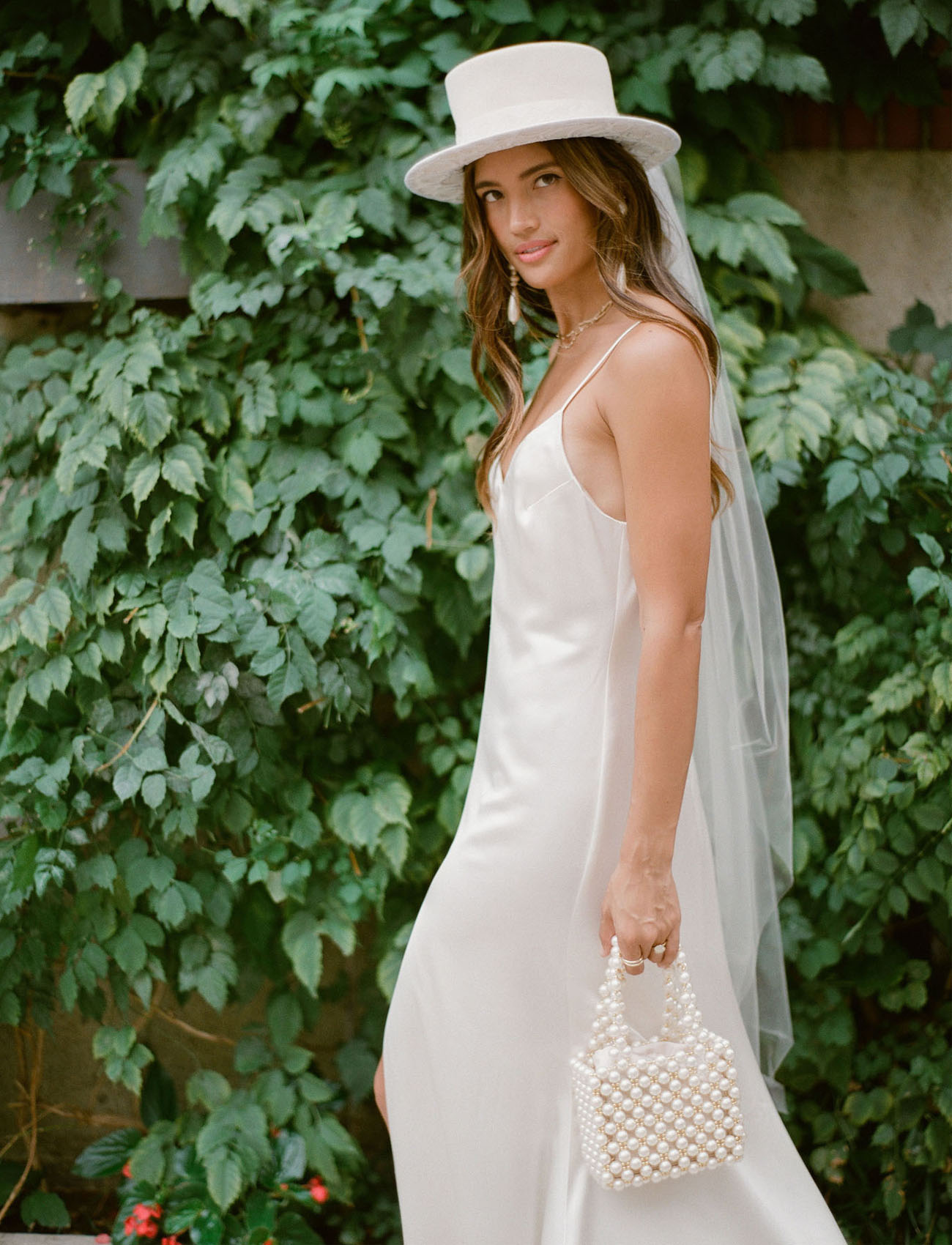 This top hat is a great example of a hat and veil working together for that modern style that you are looking for. In this case, the slip dress gives the accessories the spotlight that they deserve (yes I'm talking about that stunning pearl purse too!)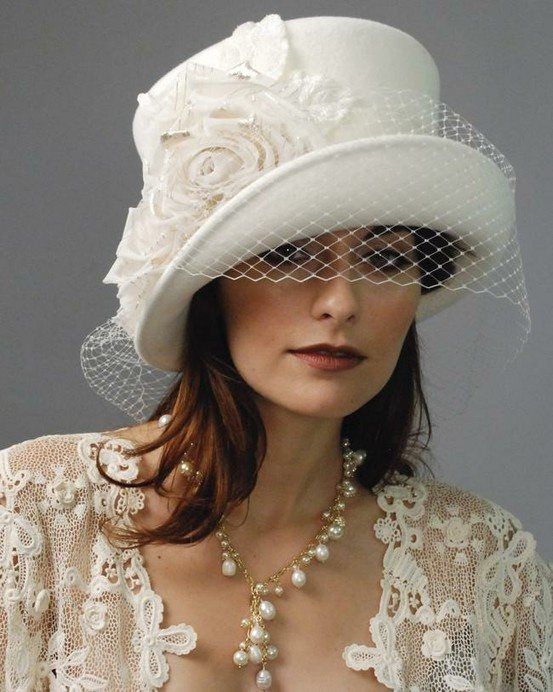 This gorgeous looking hat with a small veil could be the right accessory for your vintage look.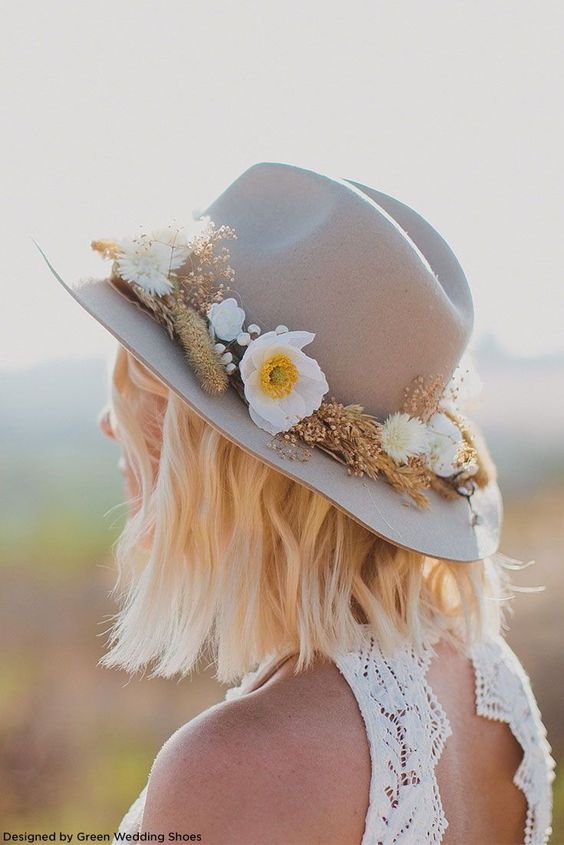 If you are having your wedding on a farm, in a barn or back yard, this hat could be your best friend, keeping your face out of the sun while looking extra cute.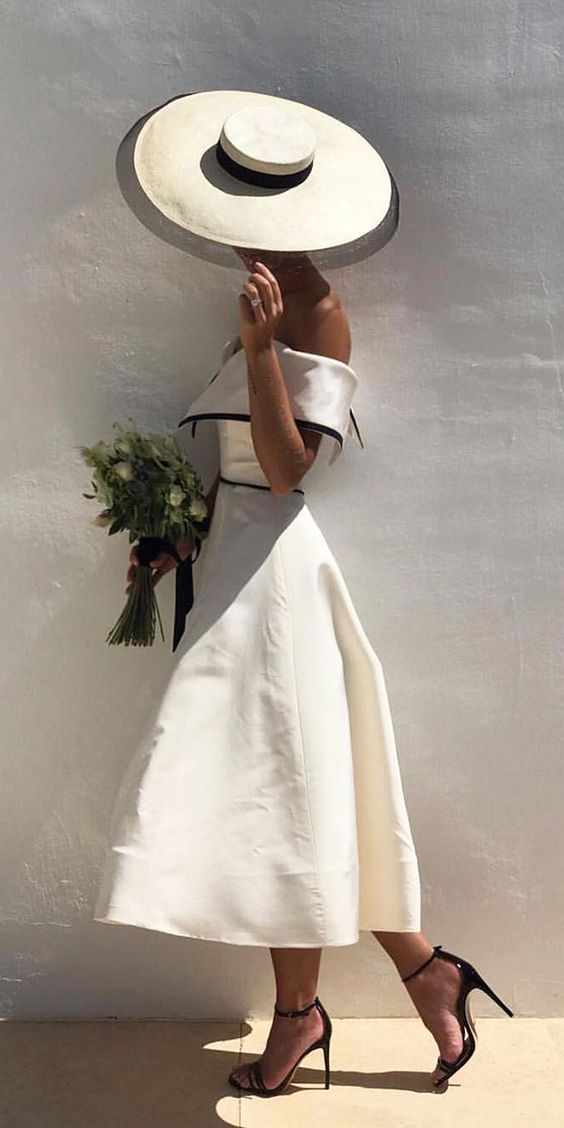 This Audrey Hepburn inspired look is a marvellous example of bridal elegance. A great option for a spring/ summer garden wedding.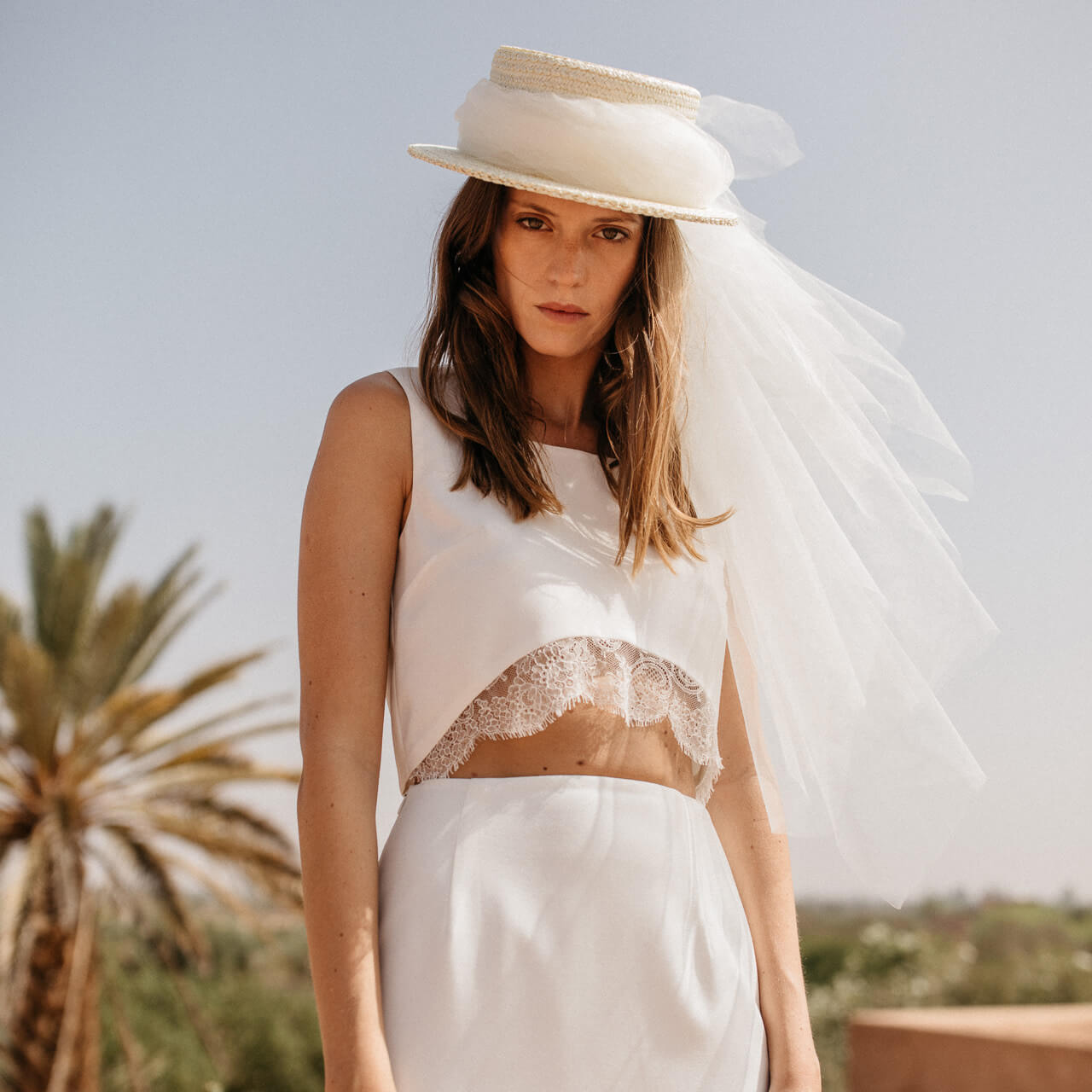 If you are after a bold look, this unconventional style could be an amazing reference for mixing and matching. This natural-stitched straw hat with tulle could turn any look into a fashion statement.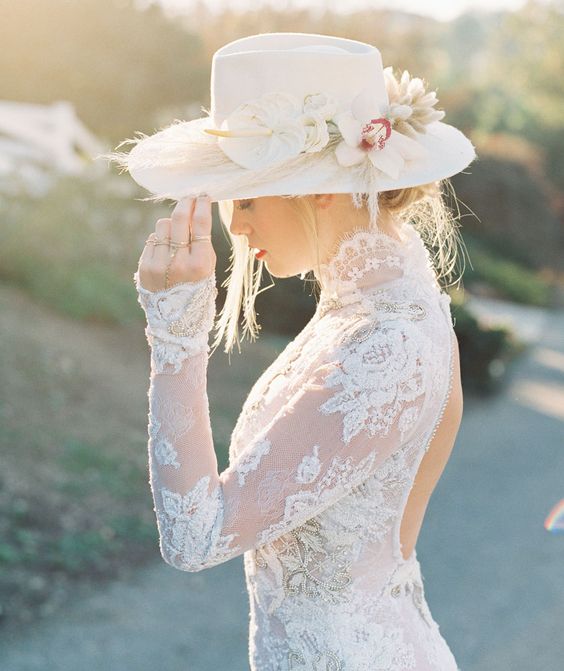 Last but not least a romantic option that incorporates white flowers on a white hat. Paired with romantic lace makes both items complete each other's beauty.