If you are an unconventional bride looking for a fresher out of the box kind of look, this is the perfect article for you! Leaving trends on the side, we have put together 8 veil alternatives for non-traditional brides (And gathered a lovely Pinterest board for you too). So kudos to all the soon to be wives out there looking to break wedding paradigms! You came to the right place.
1. Cosmic crown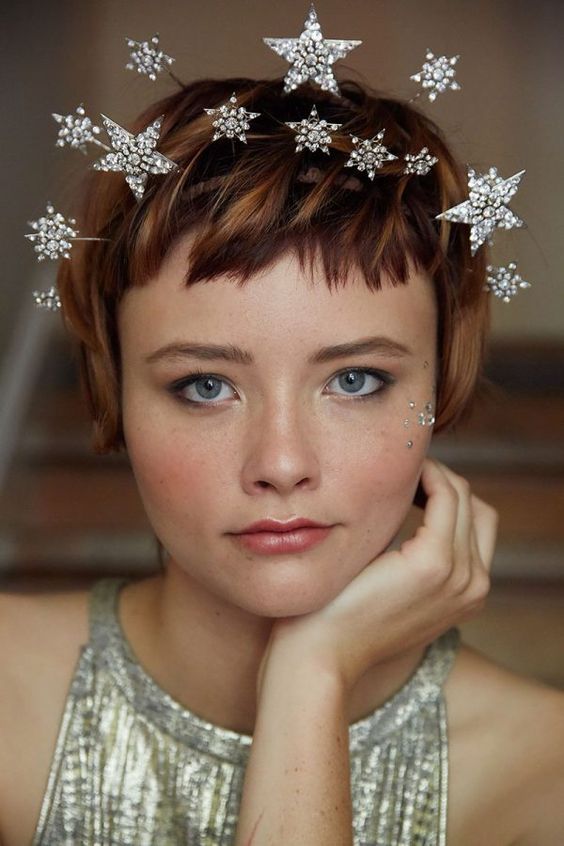 If you are down for a cosmic celestial look, these starburst crowns will make you look like that one wish your groom made upon a star, and that wish is you!
2. Geometric tiara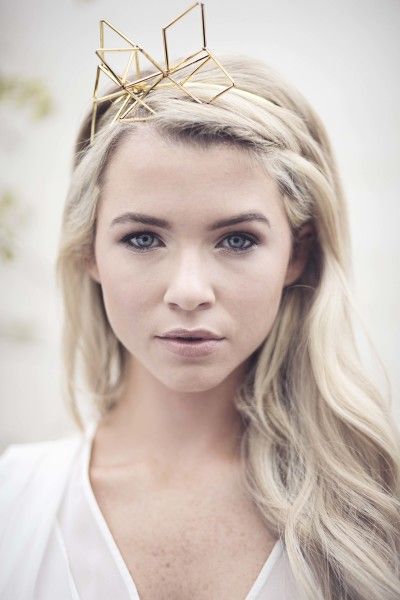 Got to love these geometric tiaras, besides beautiful and unique they look super stylish.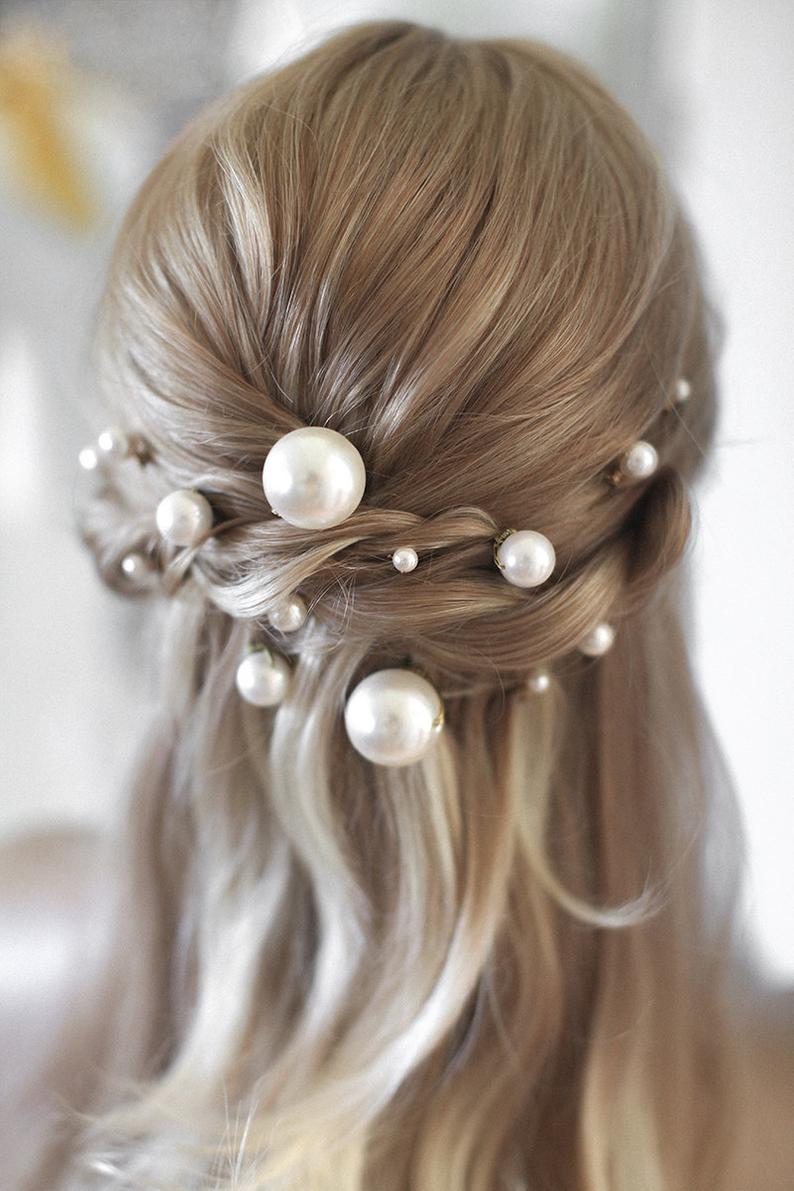 Can't cover these beauties with a veil! Go to our board on Pinterest and discover different ways to wear your Pearl Hair.
Obviously, you have seen these lovely quartz pieces before, but they are just too gorgeous not to mention them in this article. Perfect for a mystic alternative bride.
5. Feather piece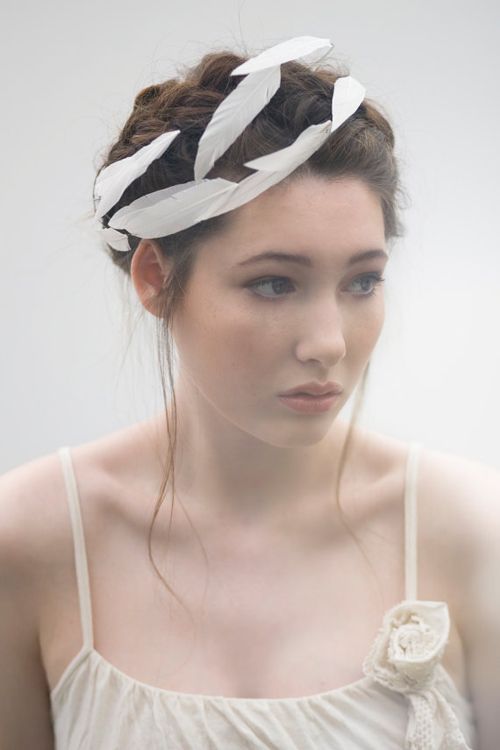 This beauty will make you look like the angel that you are! just ready to take off back to heaven while walking down the aisle.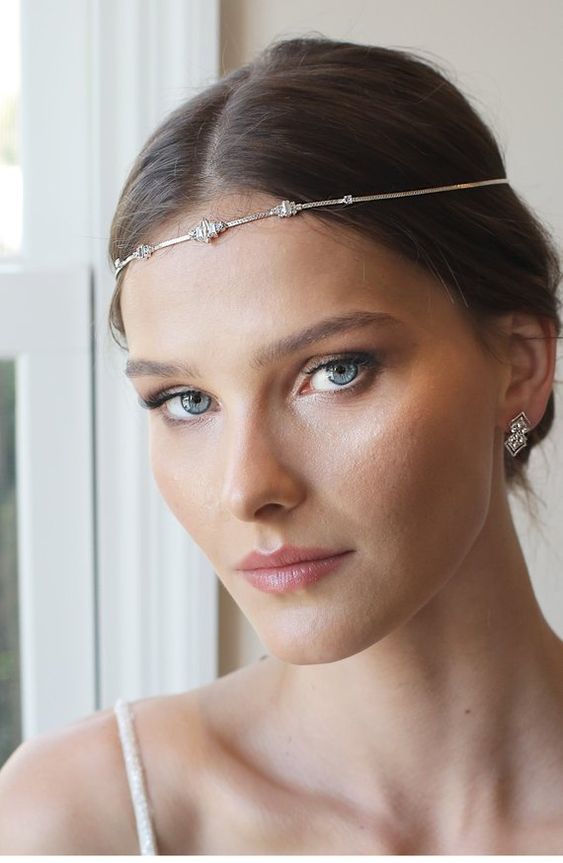 For a delicate all about beauty style, these forehead jewellery bands are the ideal ornament for your perfect face.
7. Flower hair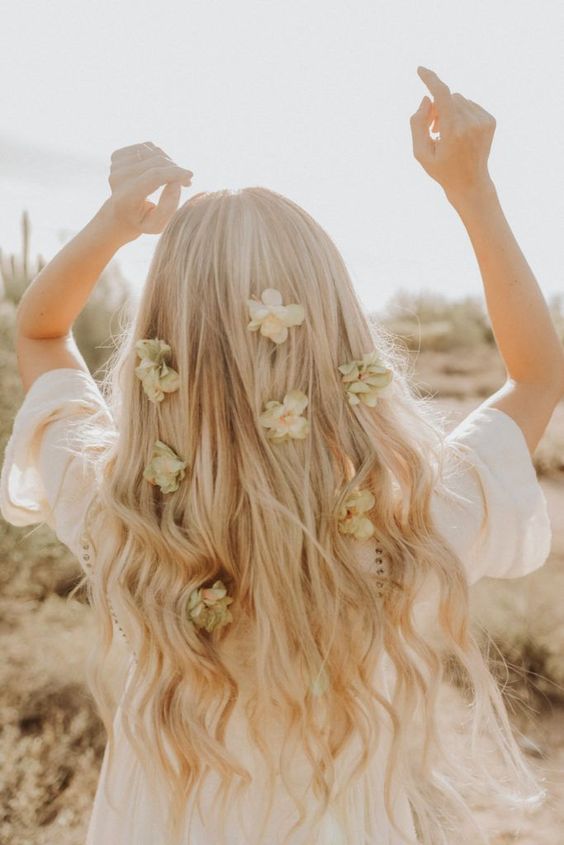 You and me, holding hands, getting married while the sun sets in a beautiful golden field… Yup, a flower hair is all about that. Also, a great way to move on from flower crowns.
A super romantic way to adorn your hair, also, butterflies represent transformation, creativity and joy, a great symbol to start this new chapter of your life.