Imogen and Steve brought rock'n'roll chic to the Nevada desert for their vintage-style elopement to Las Vegas.
Imogen, 28, says the couple had no hesitation about getting hitched in Vegas with the full Elvis treatment.
"We loved the idea of eloping in such a quick, fun, kitschy rock'n'roll way. My dad was also married there, so we loved the idea of doing the deed in the same place," Imogen, 28, says.
"The planning didn't take much, we just selected a package that excited us, invited a few close friends and family, booked the flights and hotel, and the rest was history."
The Nottingham pair held their vintage desert rock and roll wedding on July 29, 2017, in front of 32 friends and family.
They got hitched at the The Viva Las Vegas Wedding Chapel before kicking on at the city's Hogs and Heifers Saloon.
Imogen and Steve, 34, made the most of the setting with vintage, rock'n'roll styling and some spectacular shots in the desert.
"We chose Sally Rose as our photographer, as she shared our vision of a rock'n'roll vintage desert photoshoot; we are both so stoked with the shots!" Imogen says.
"We ended the wedding day at a rock show at the Brooklyn Bowl, where I full bride-mode stormed the stage for the finale and then we all staggered on to a coyote bar, where me and my girls danced the night away."
Photos courtesy of Rose Images Wedding Photography.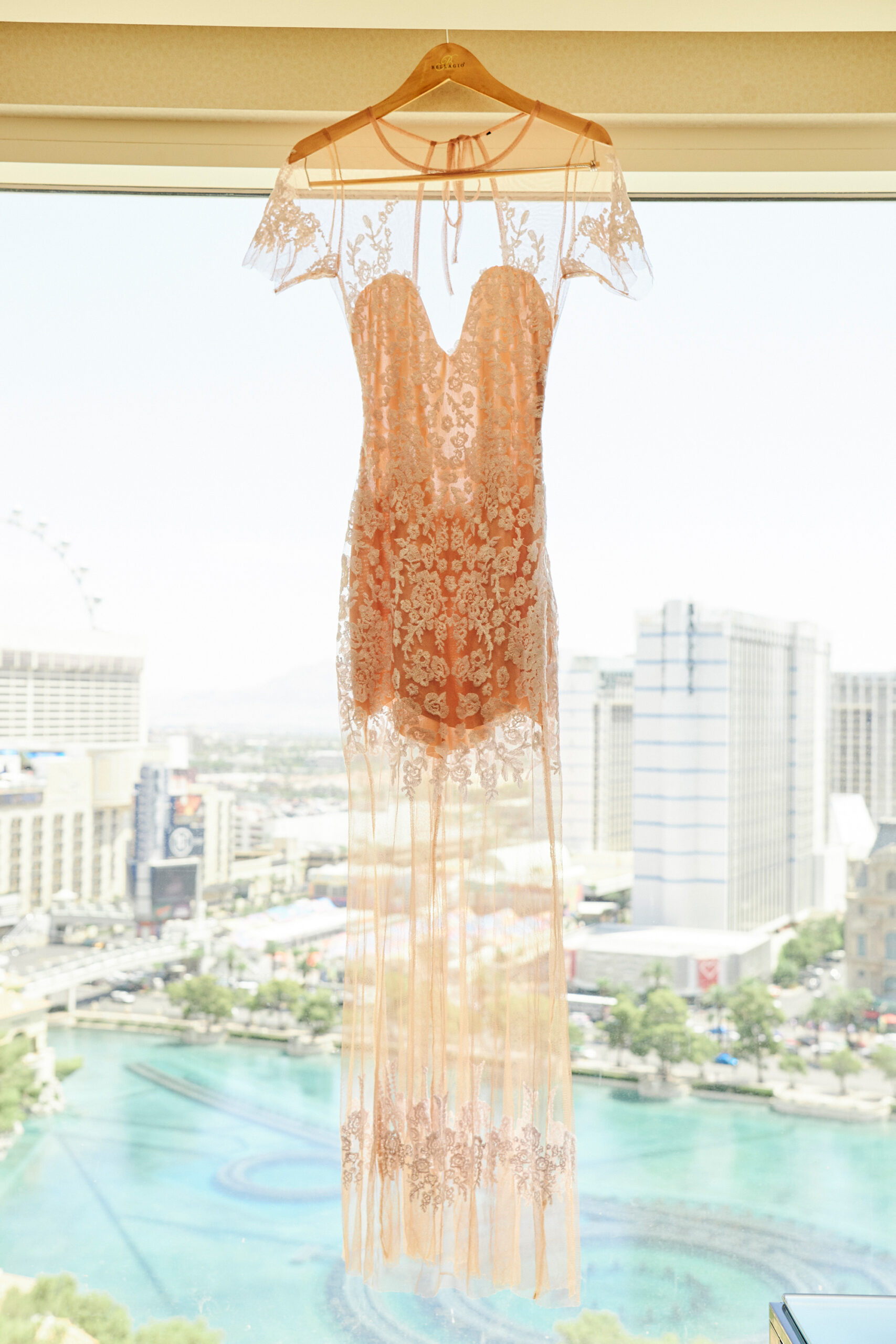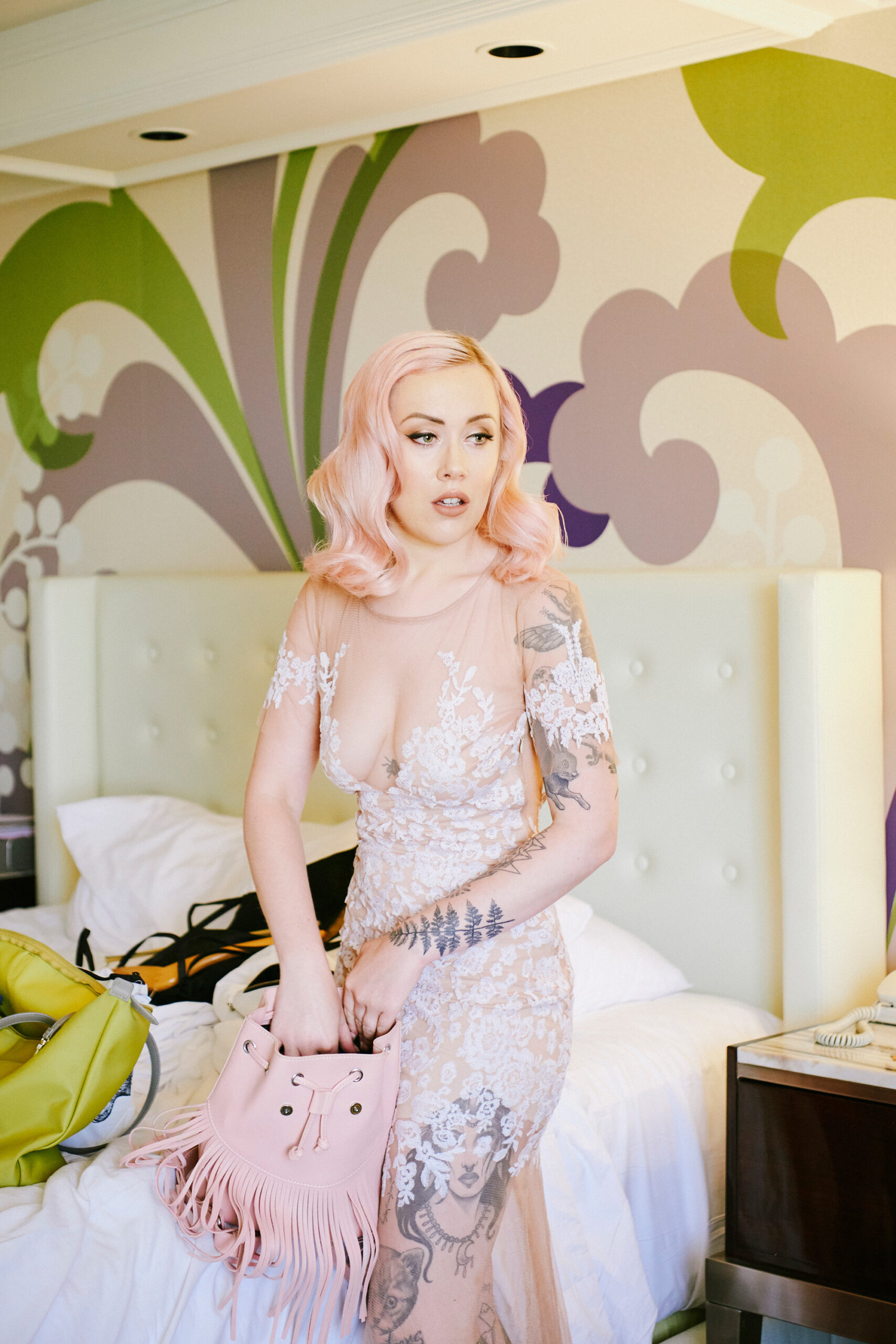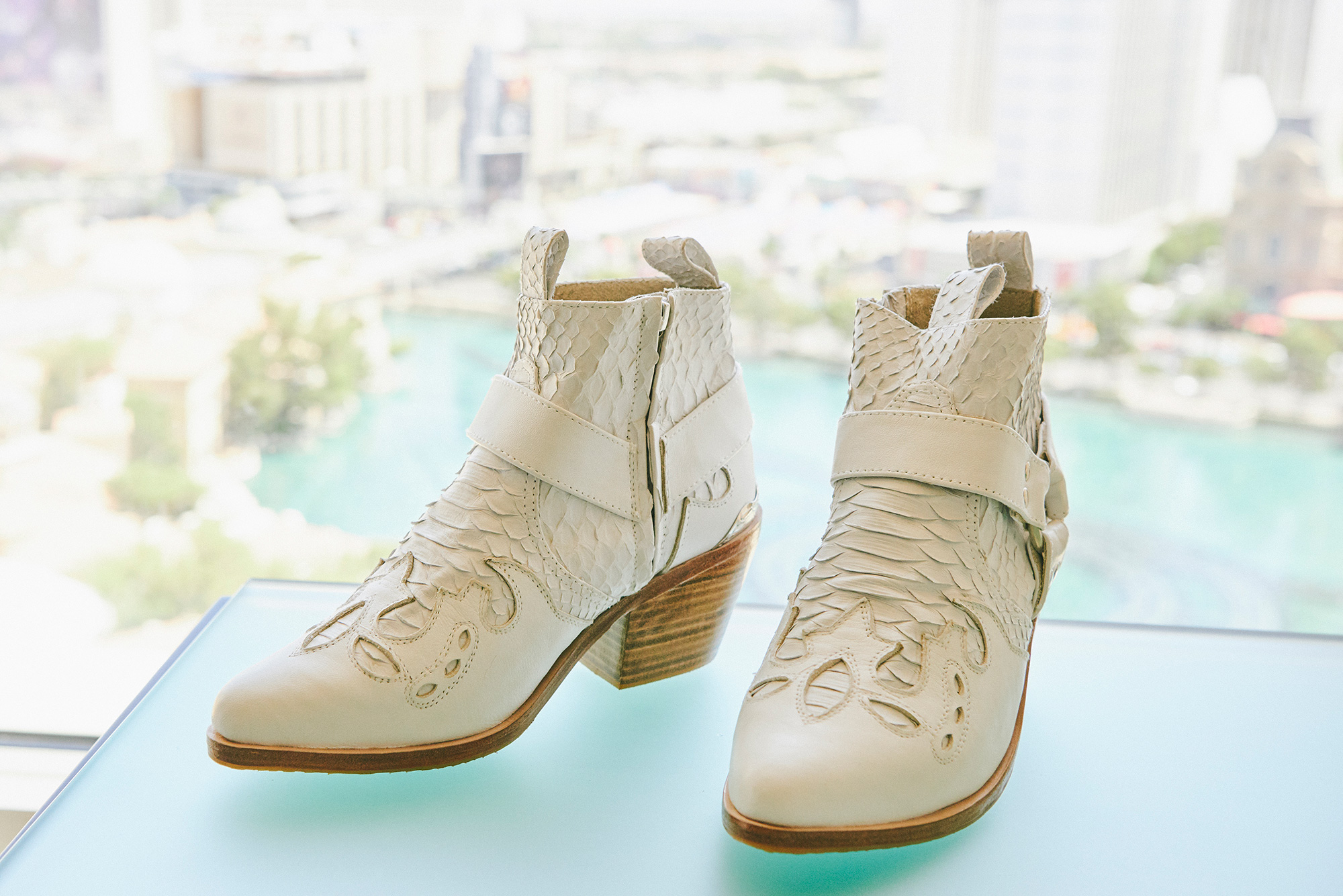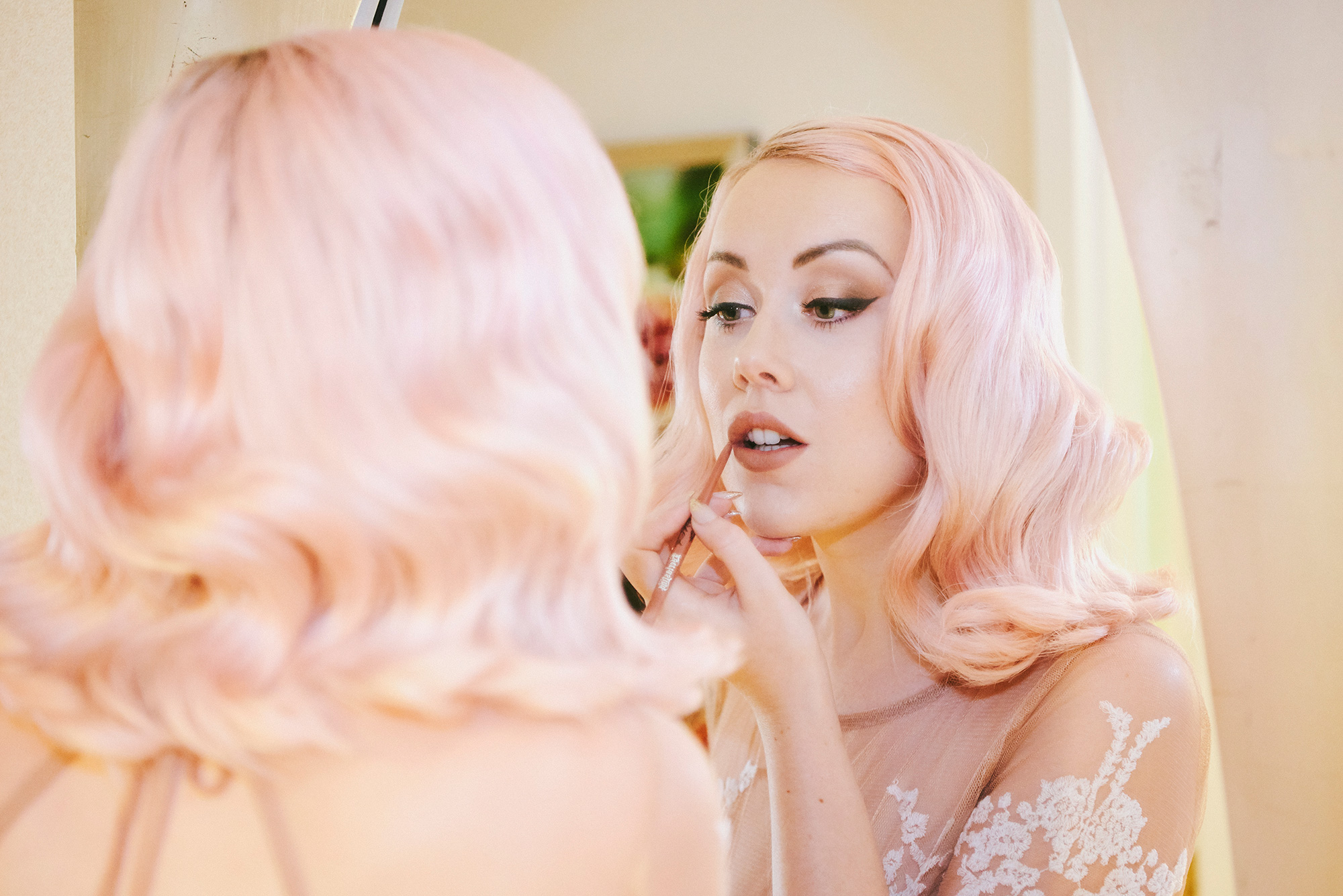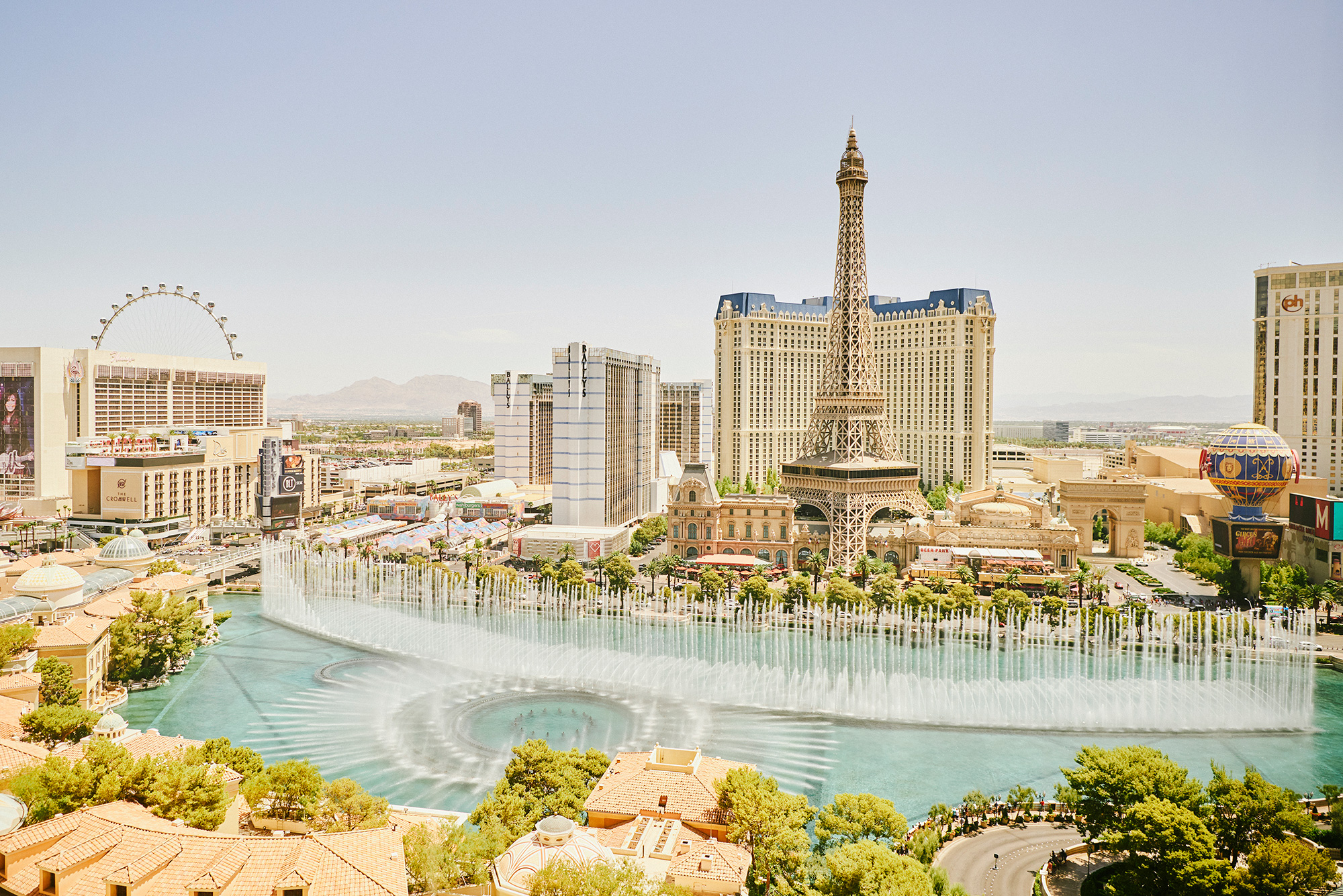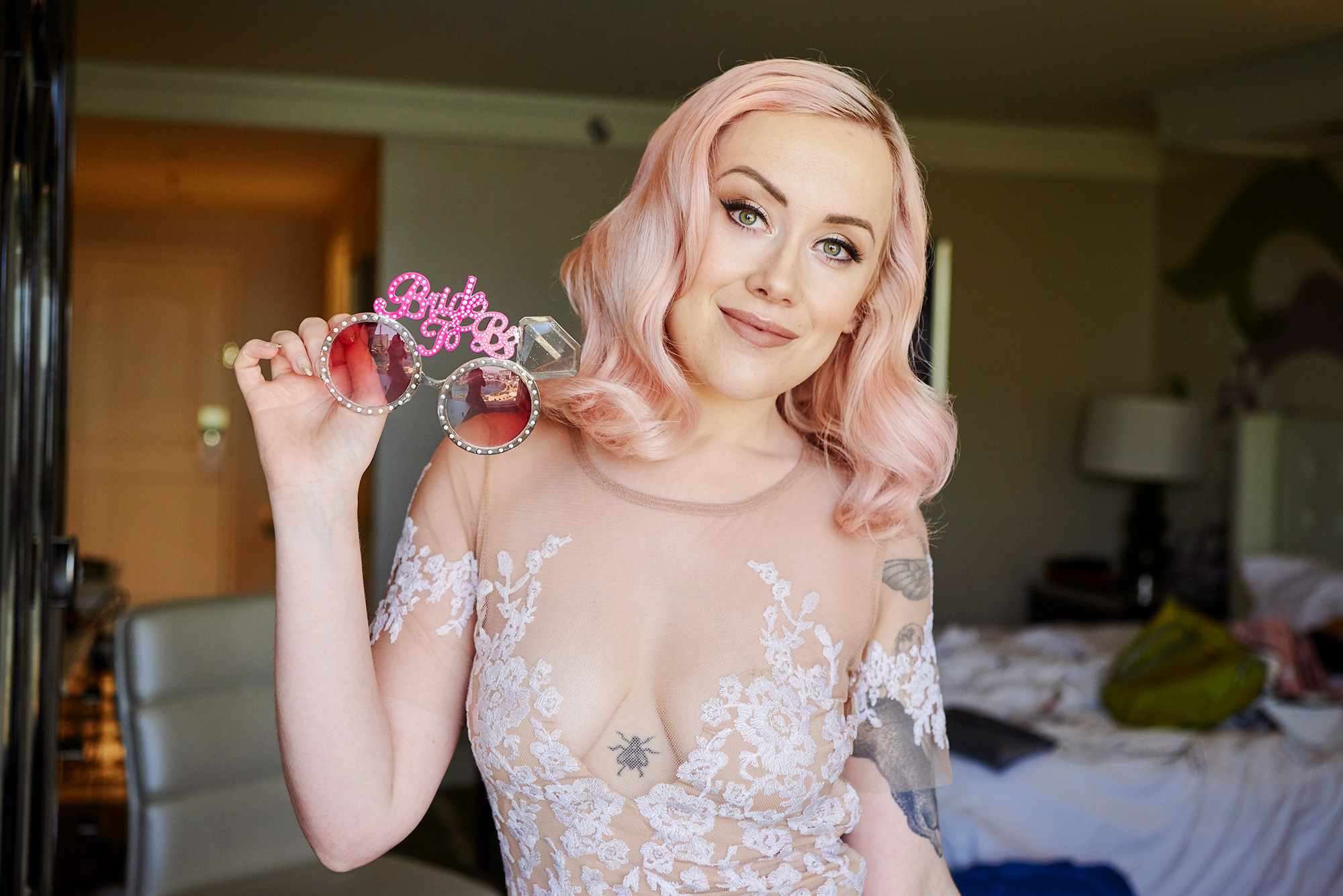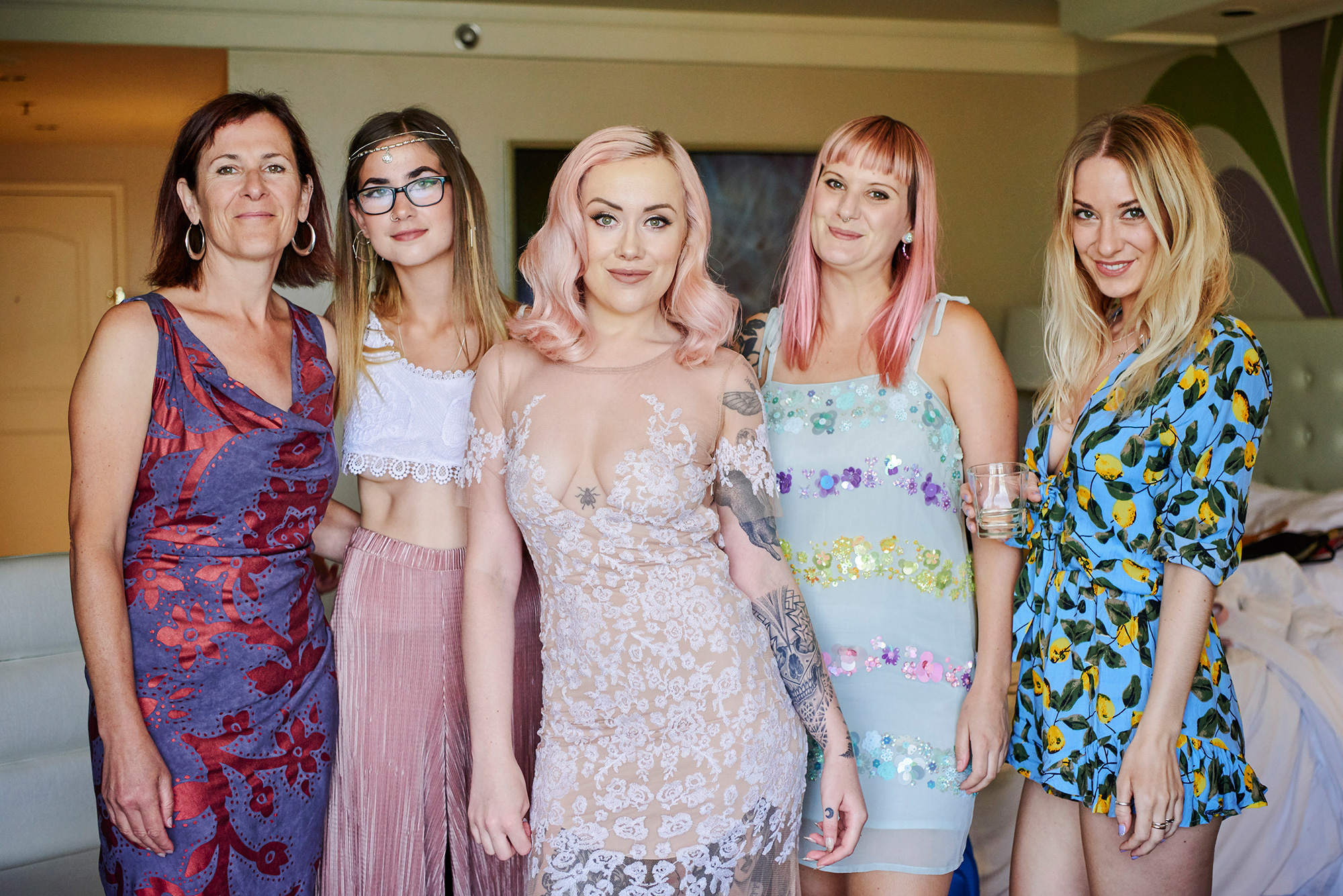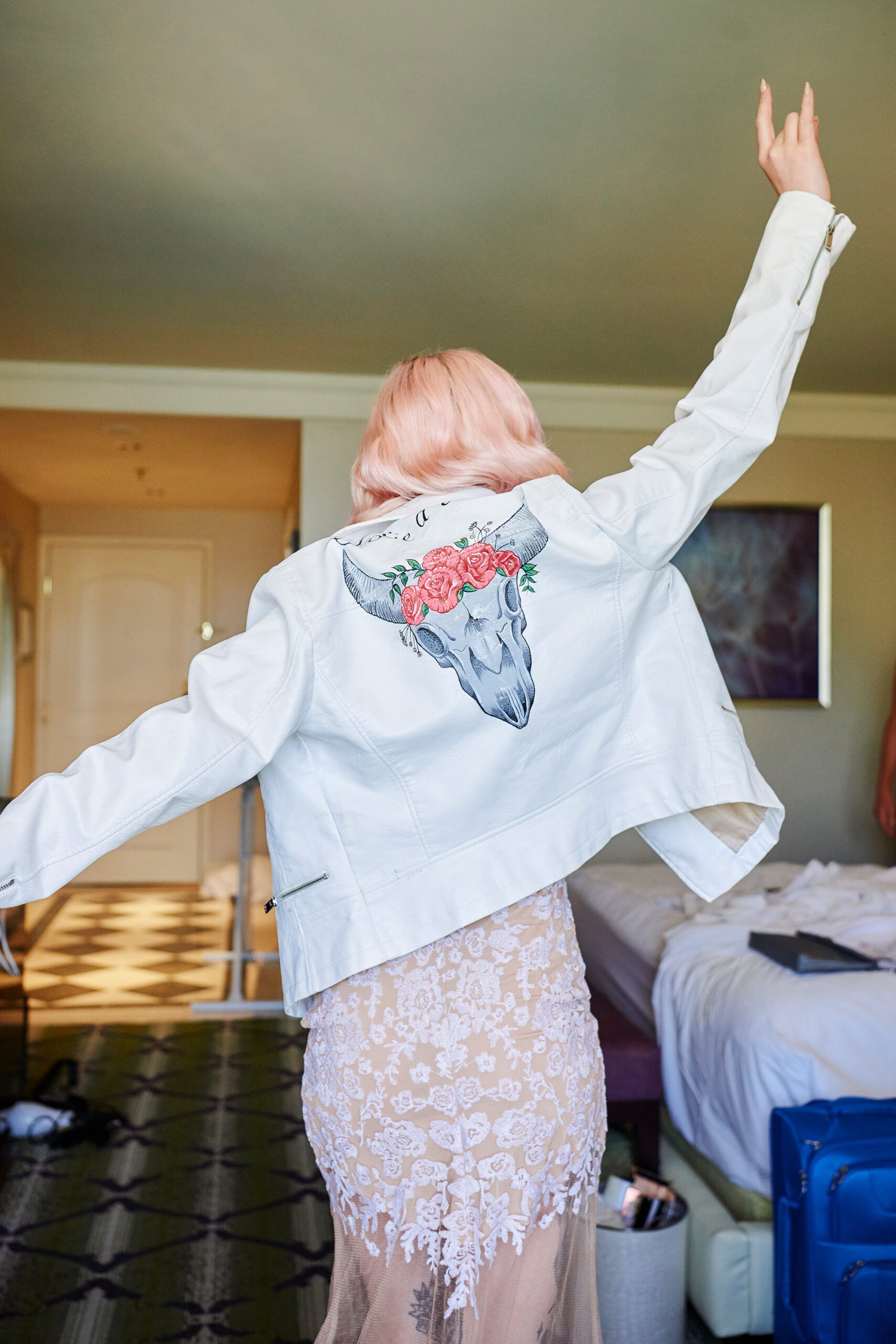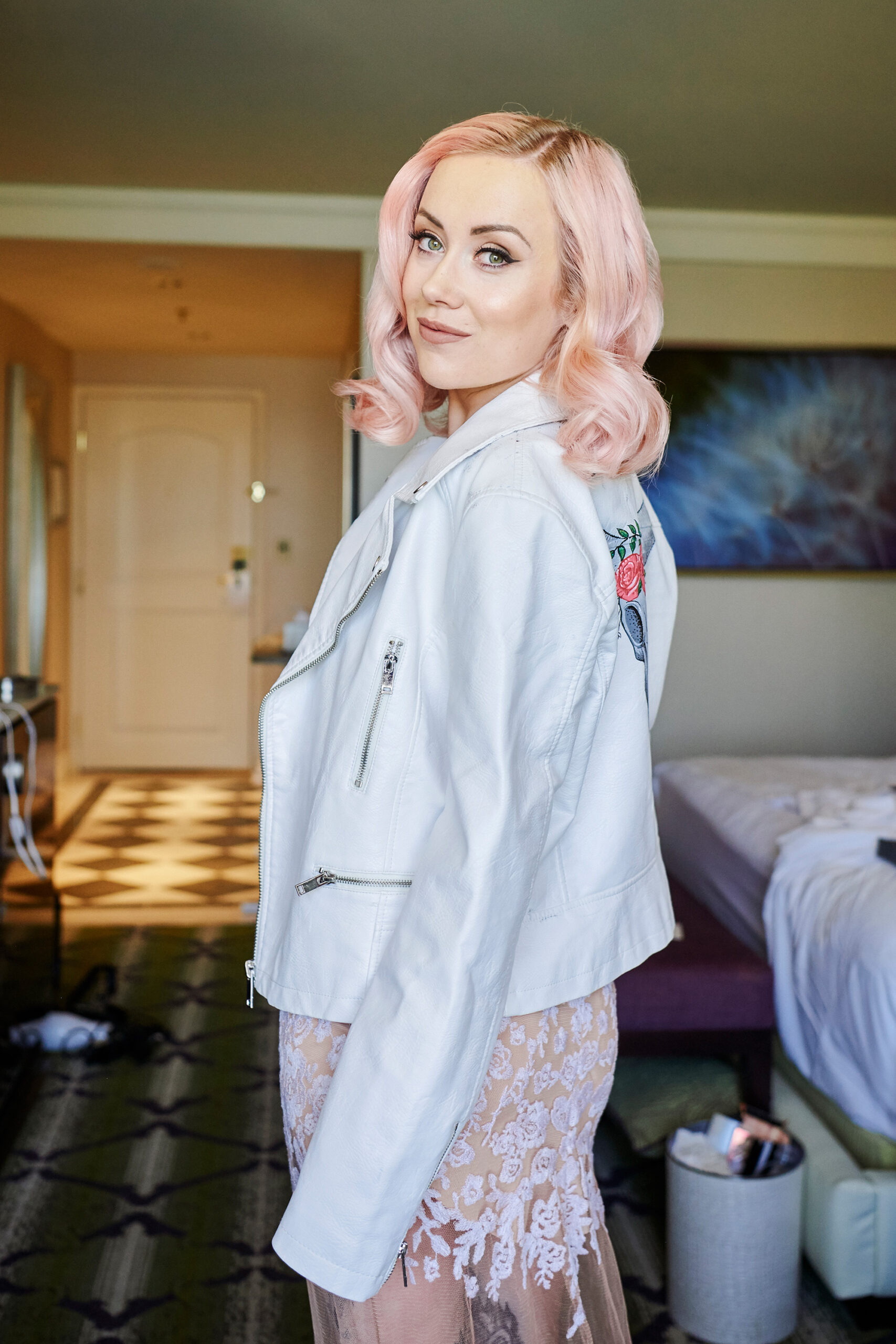 "My best friend and maid of honour produced our save-the-dates and invitations, and a close friend of ours painted the same design on the back of my biker jacket, which I planned as a surprise flourish," Imogen says.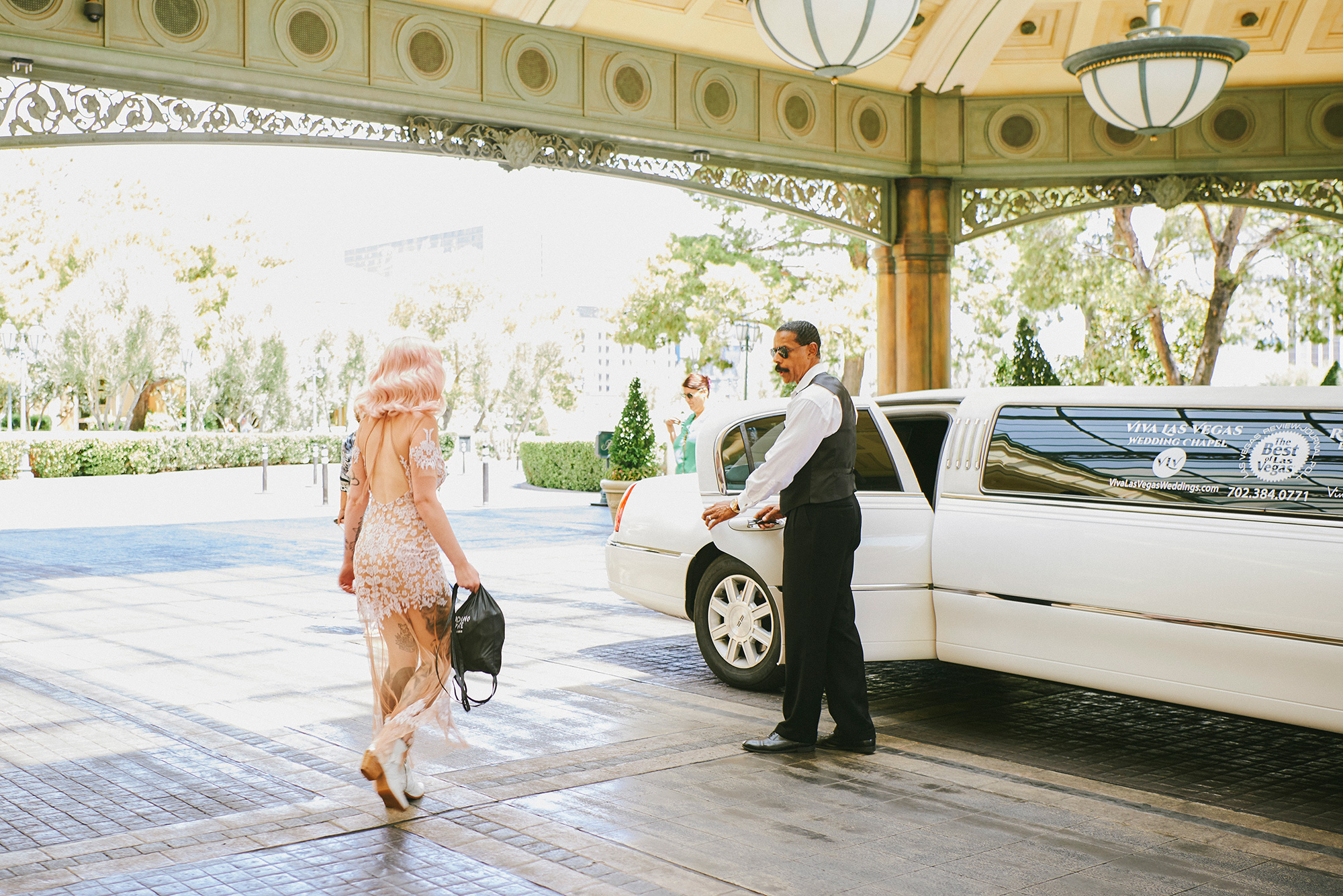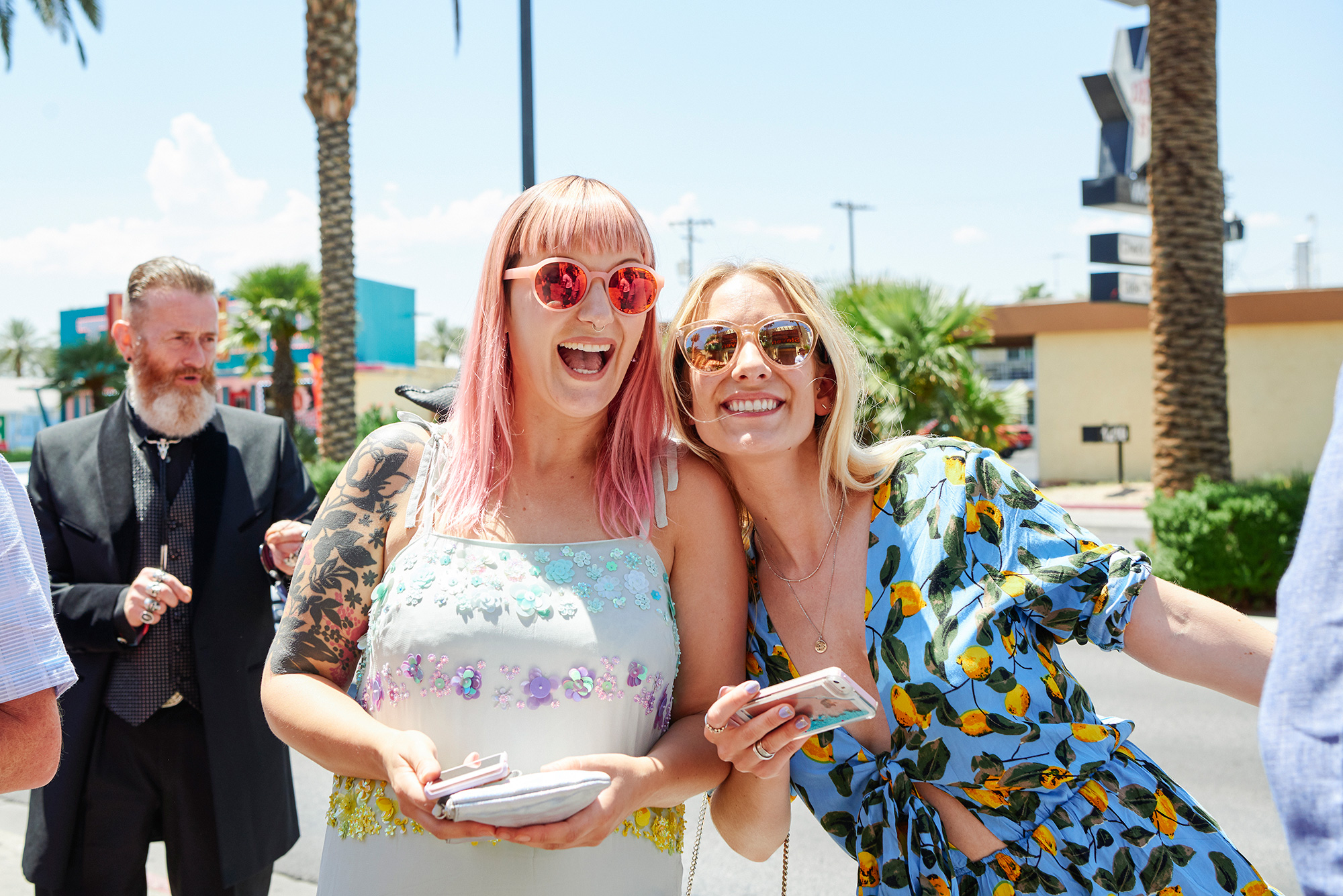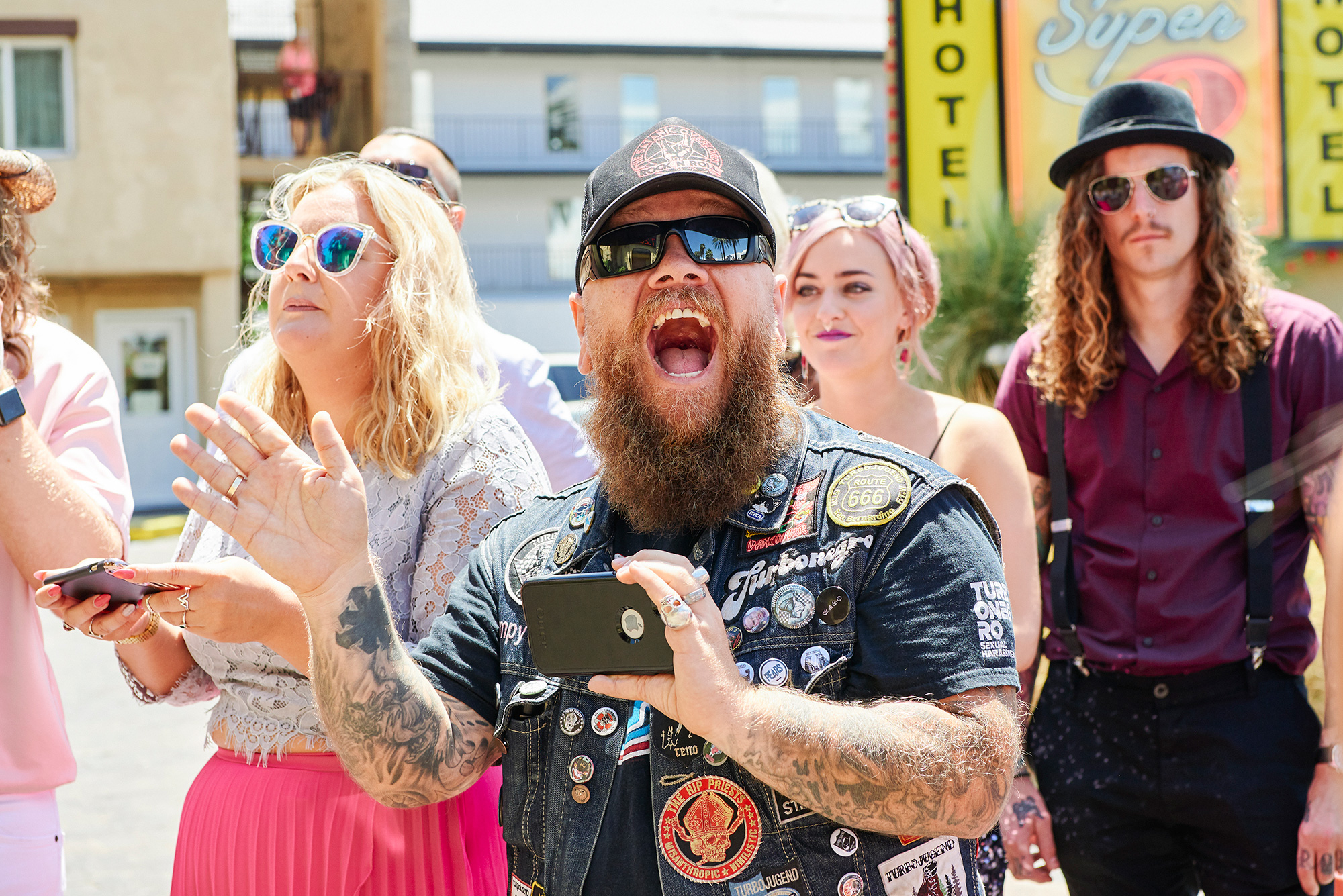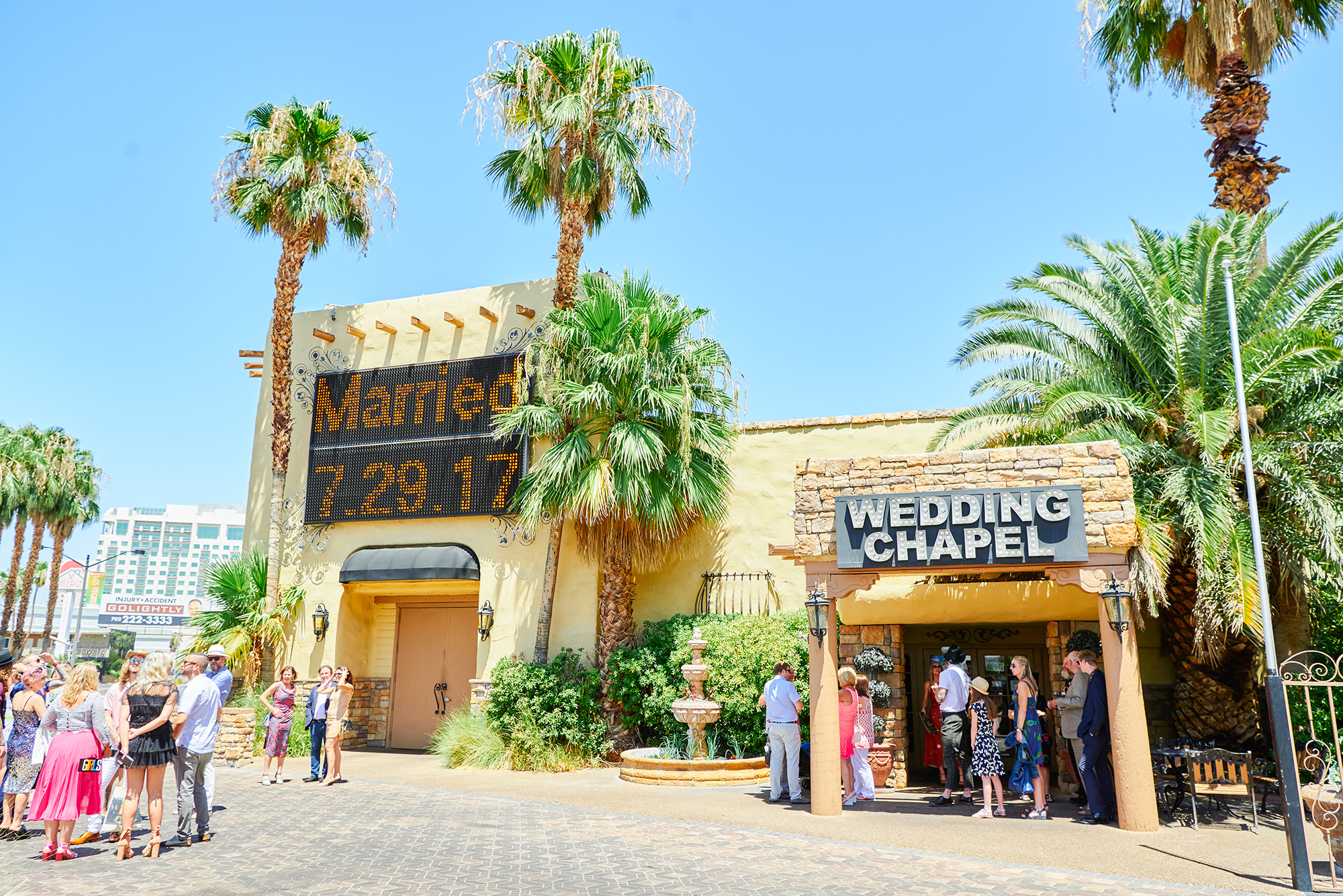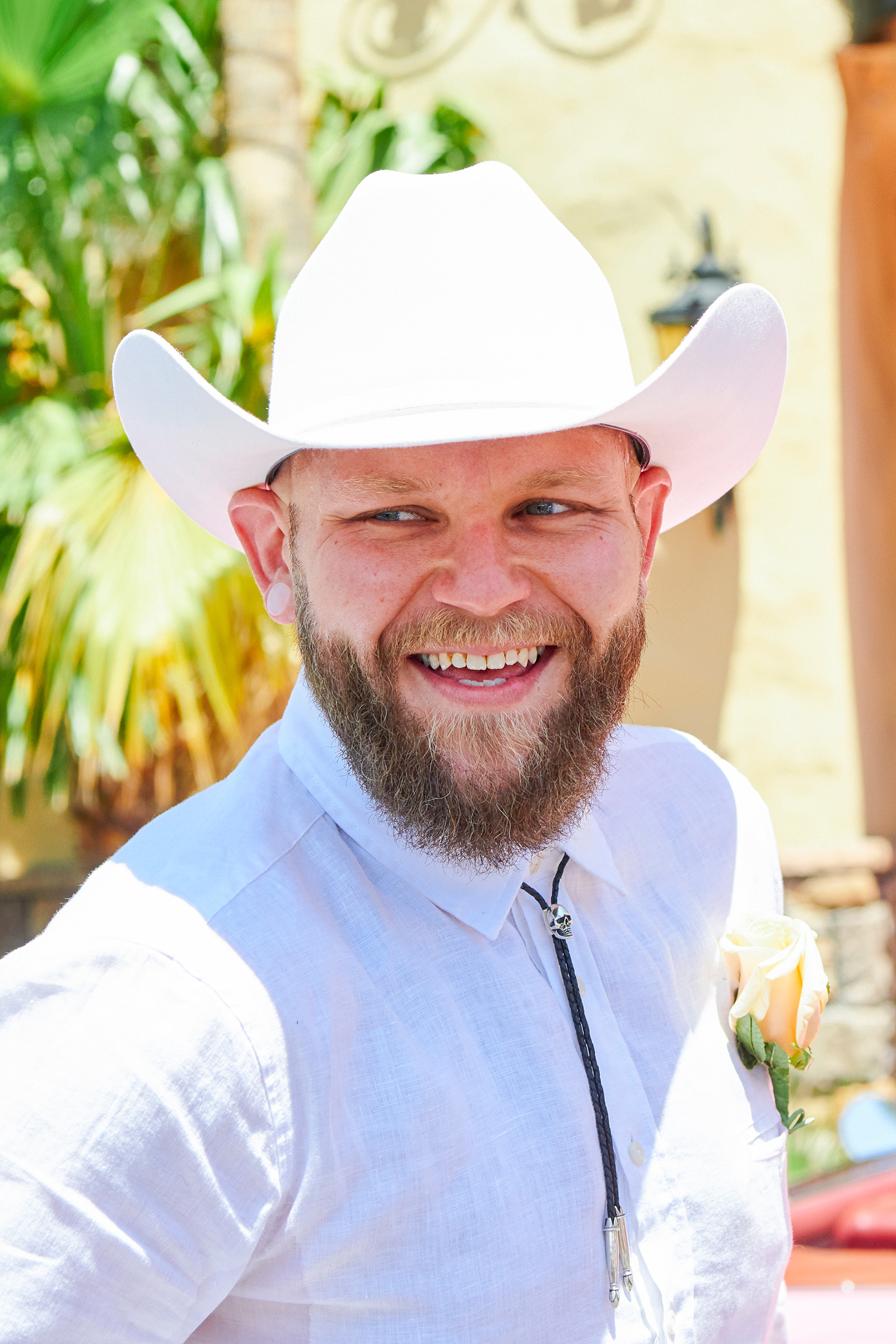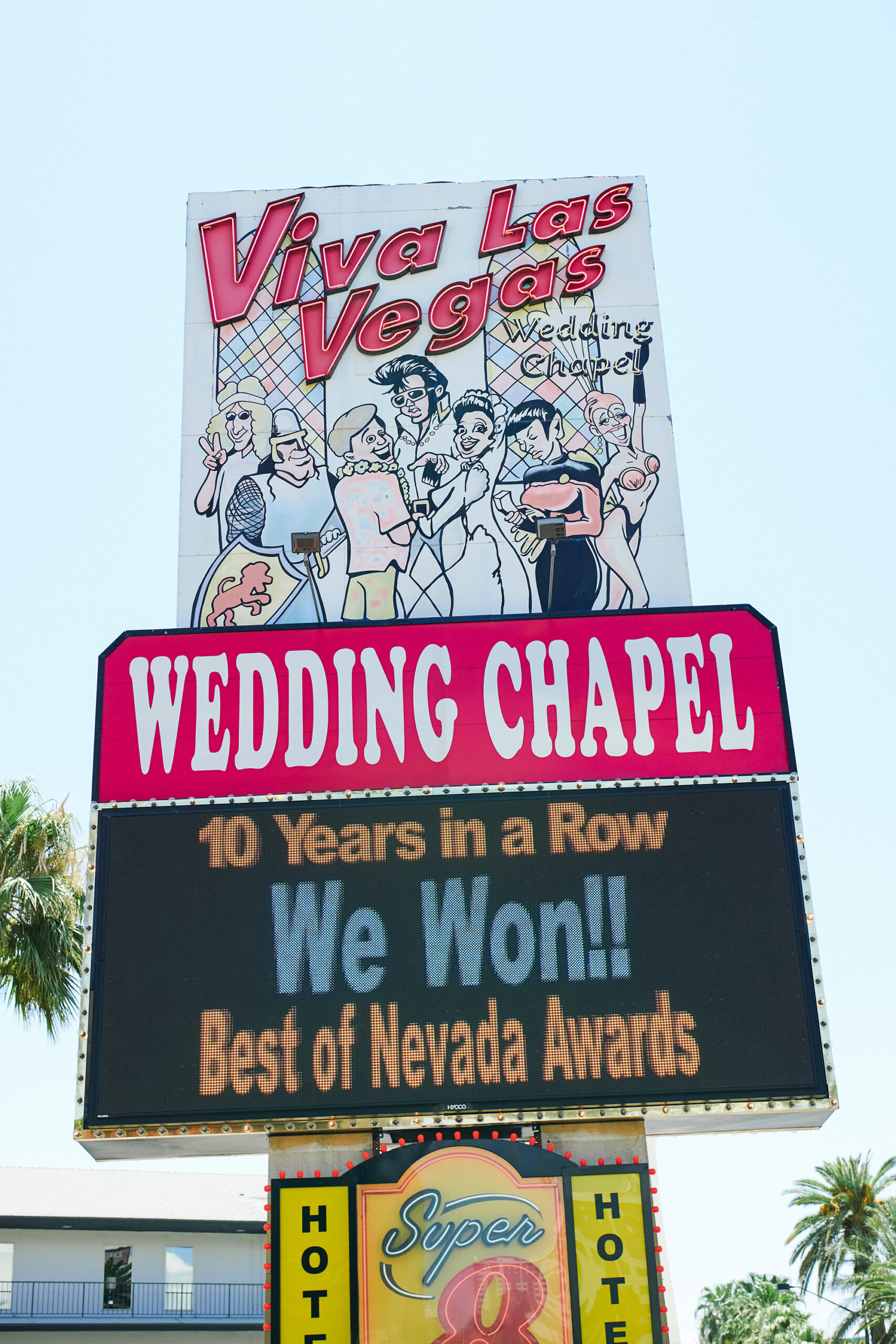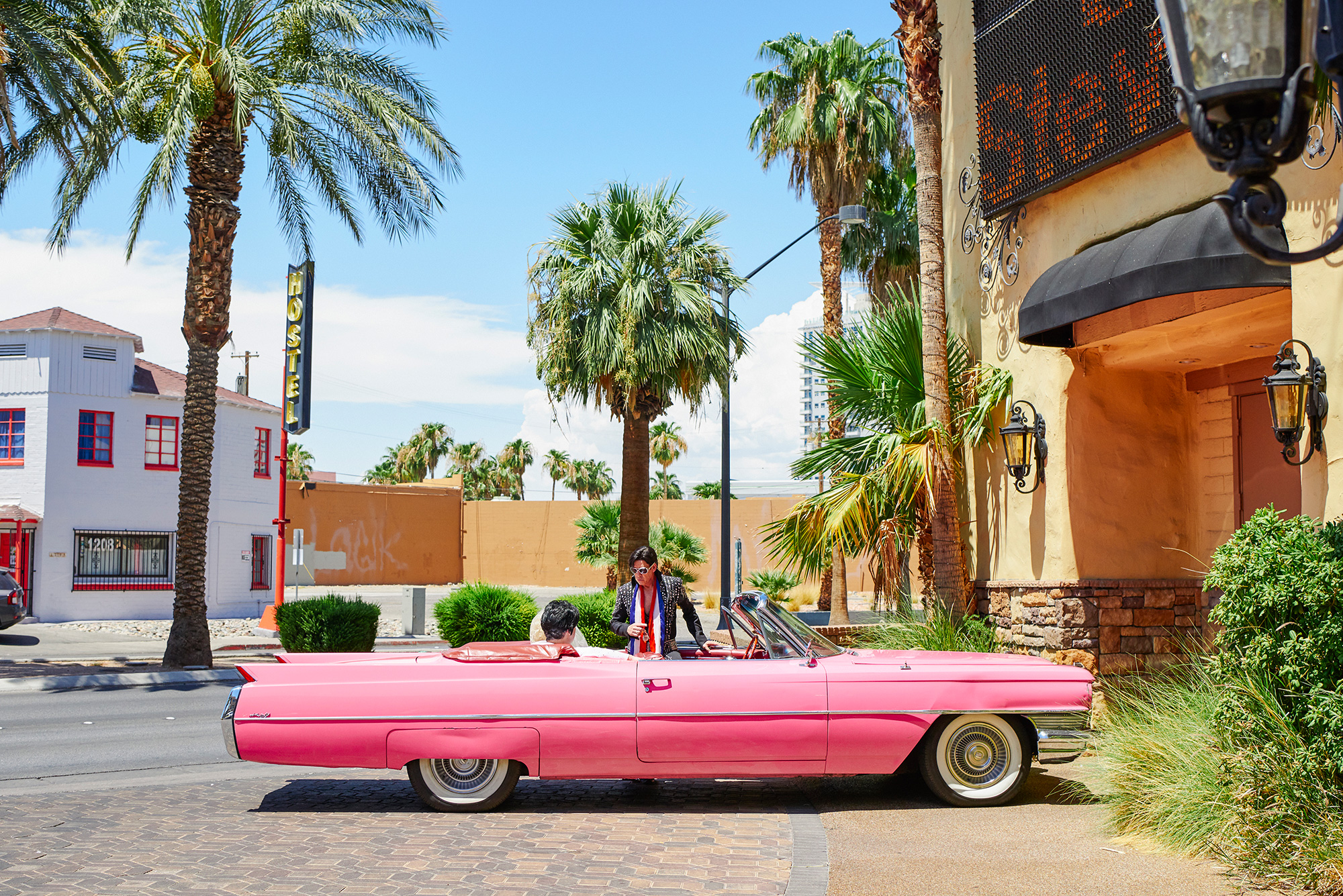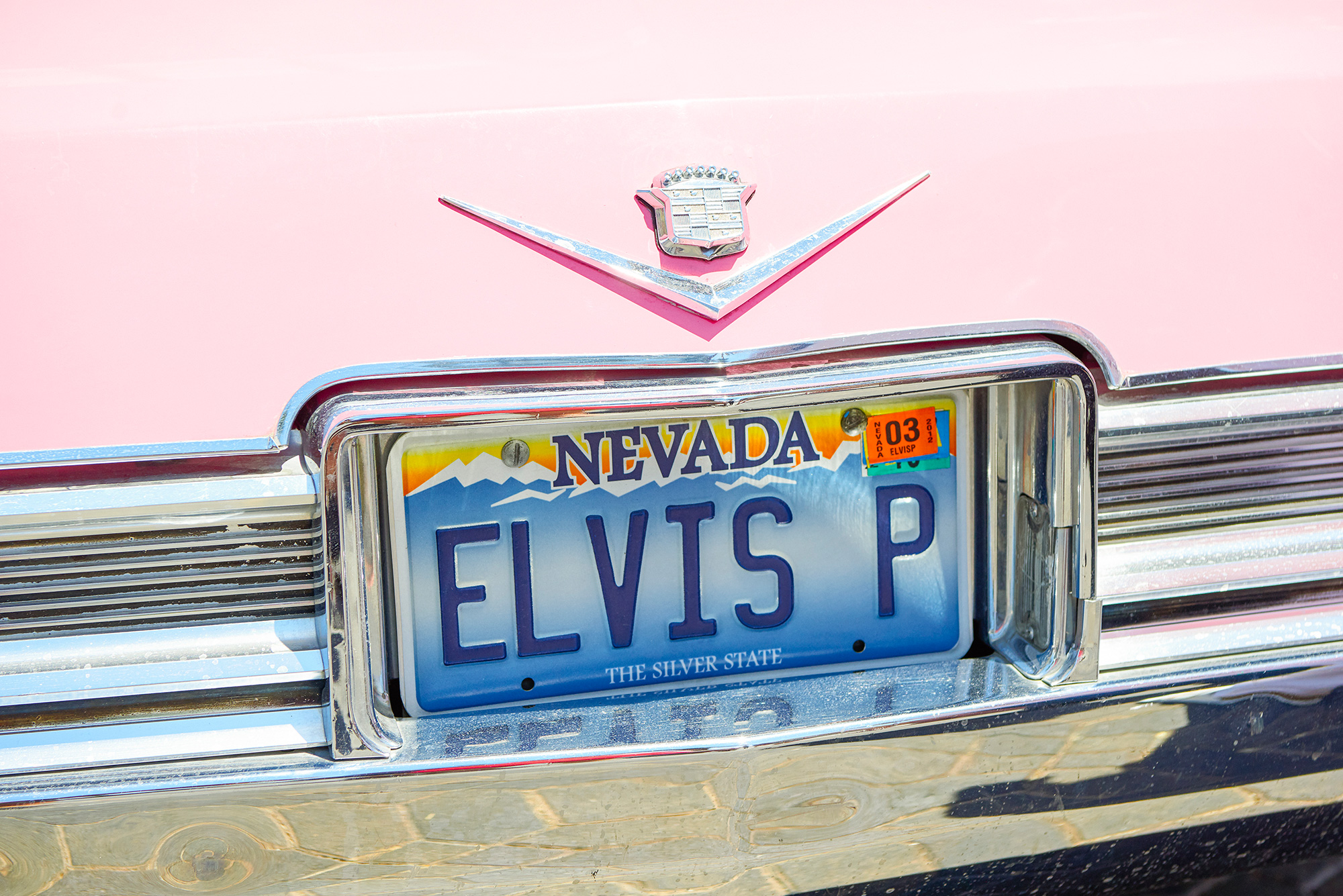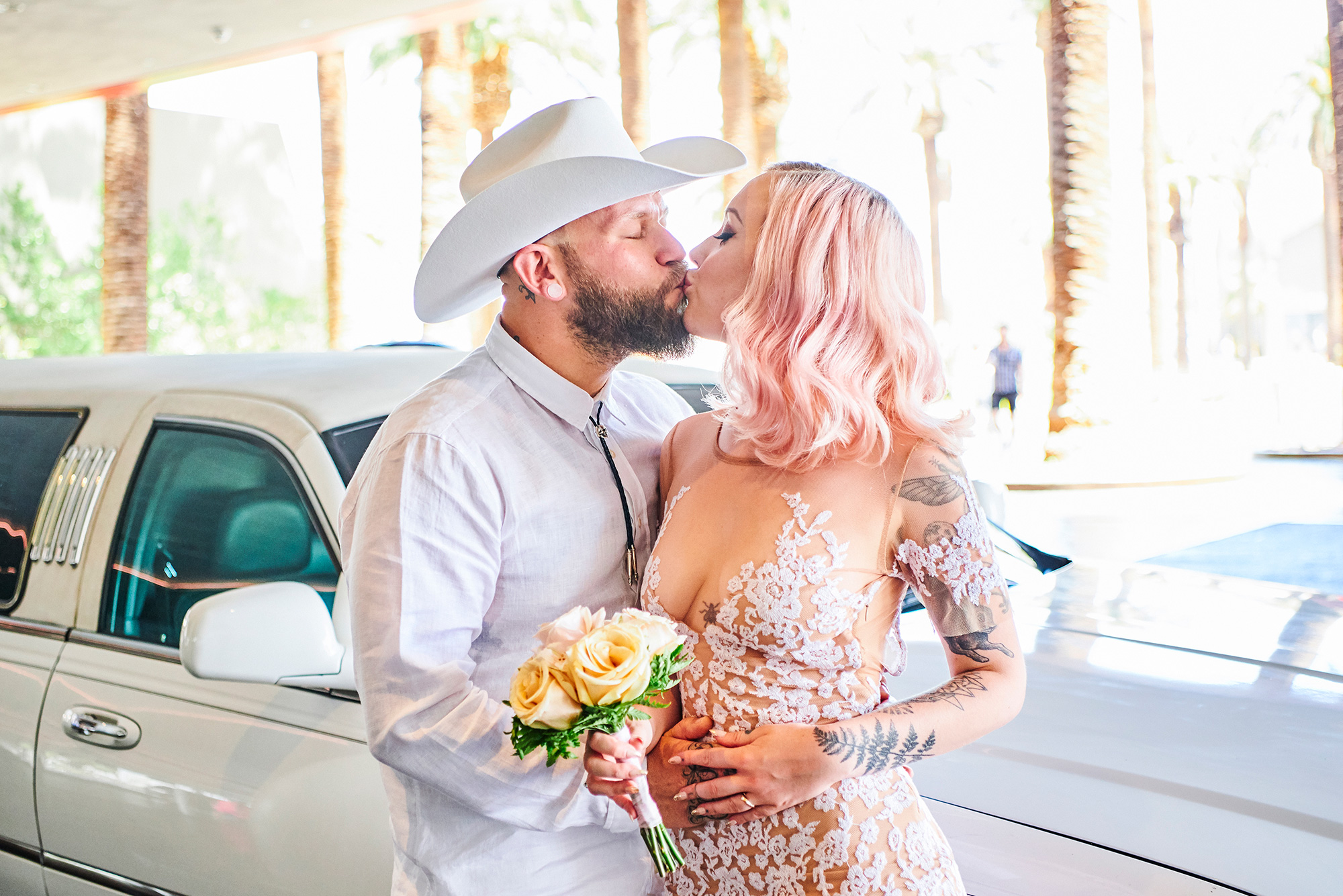 "We had been friends for 10 years before Steven finally asked me out on a date. Our first three years were spent long distance as I was studying in Brighton, whilst he was living and working in Nottingham," Imogen says.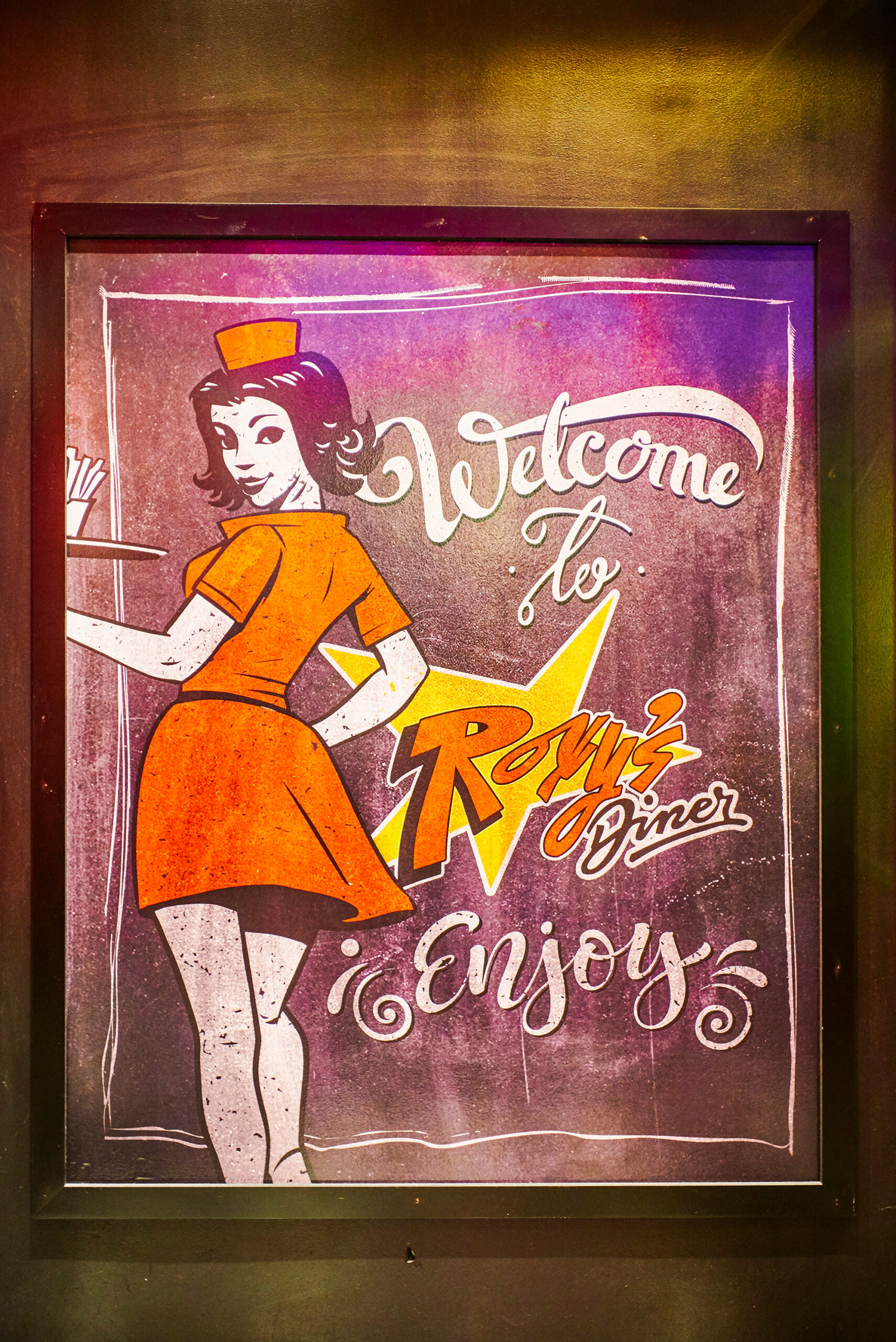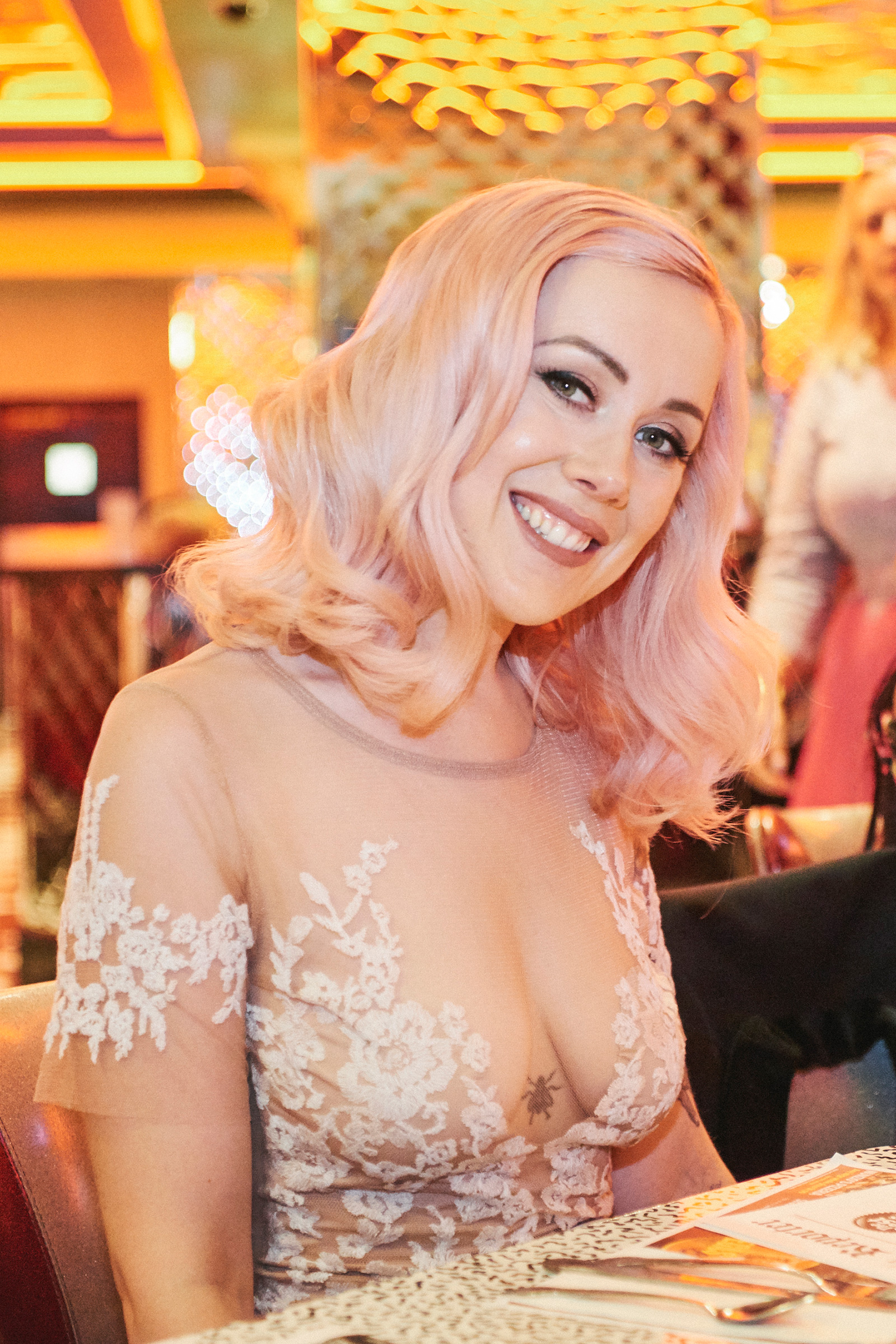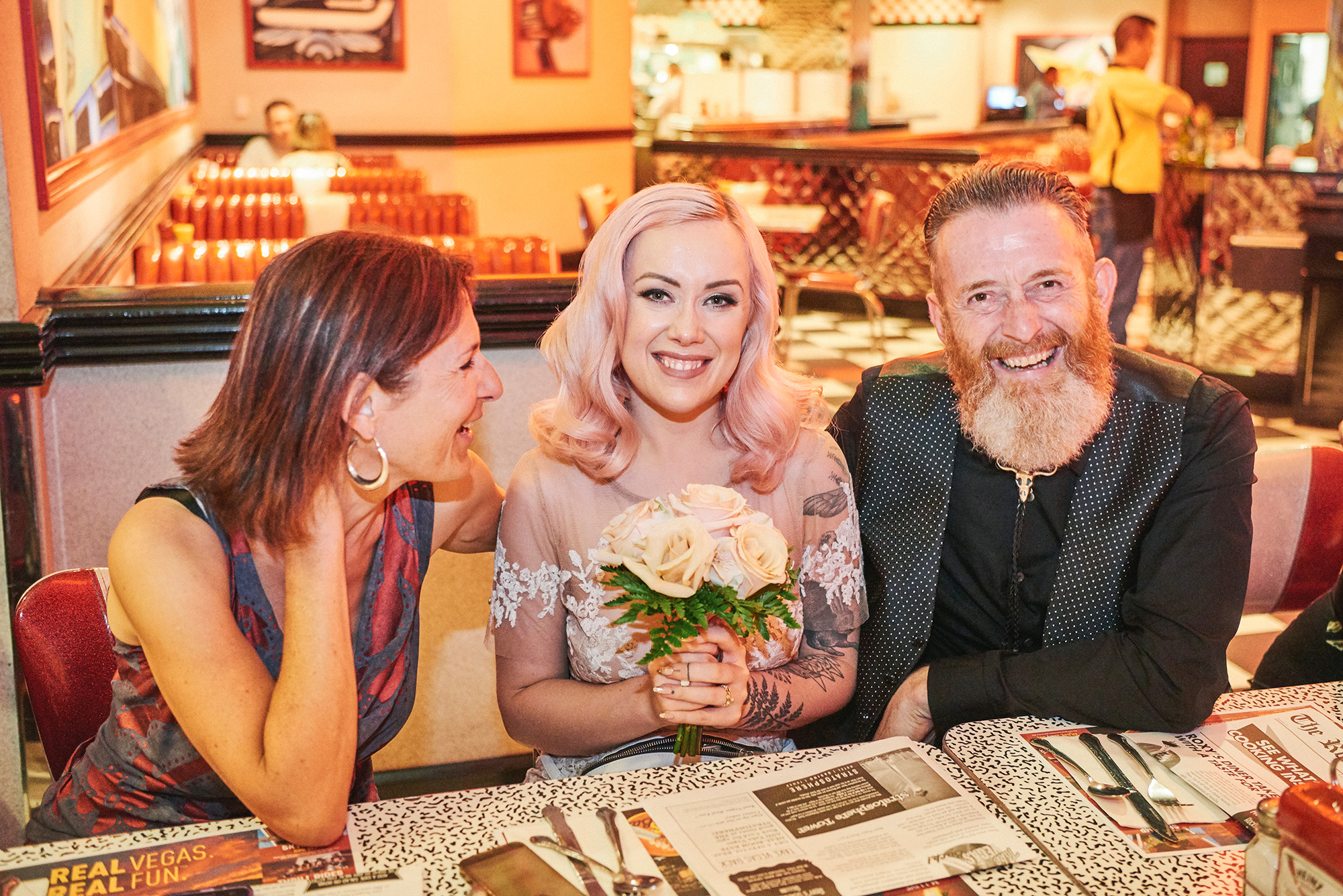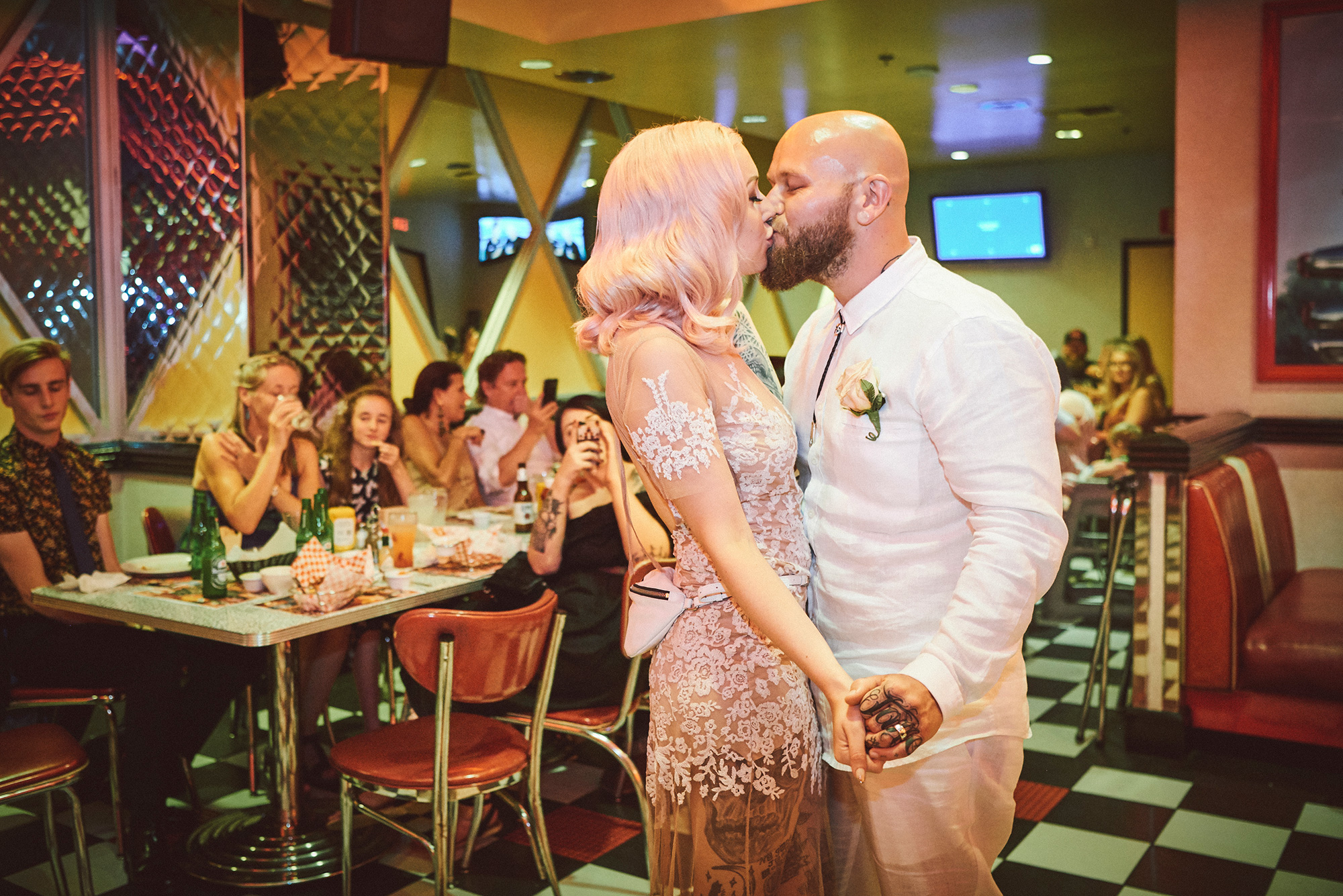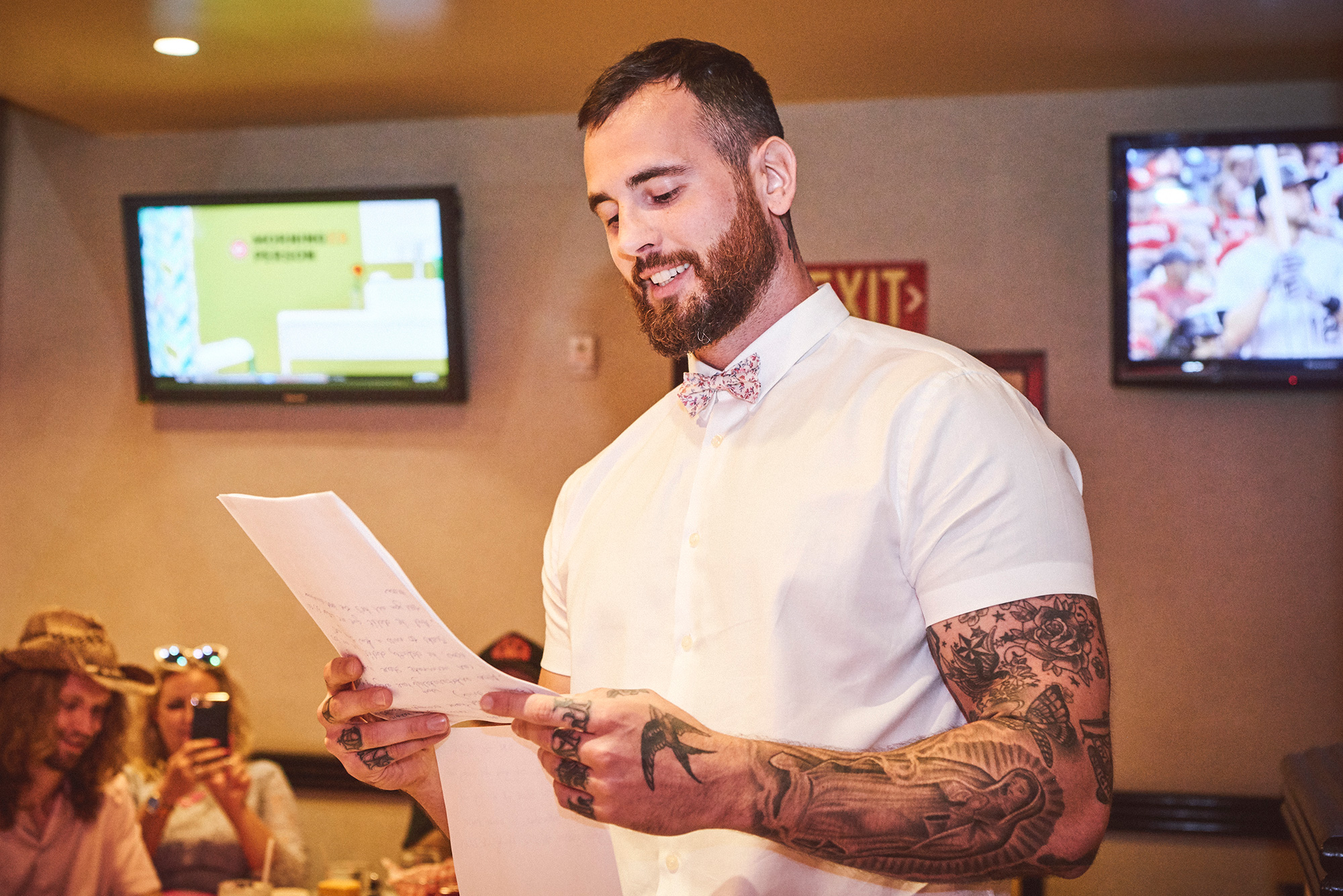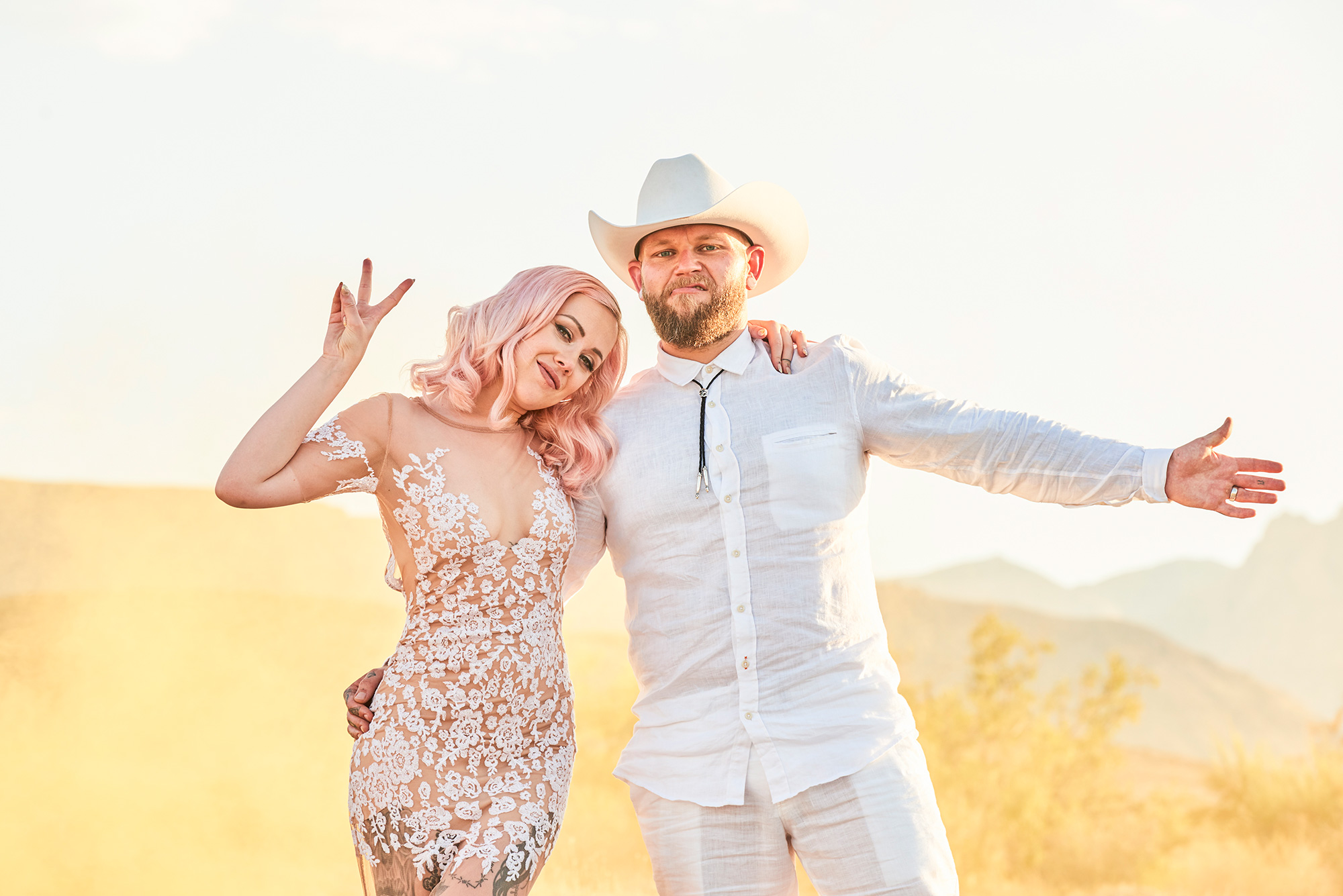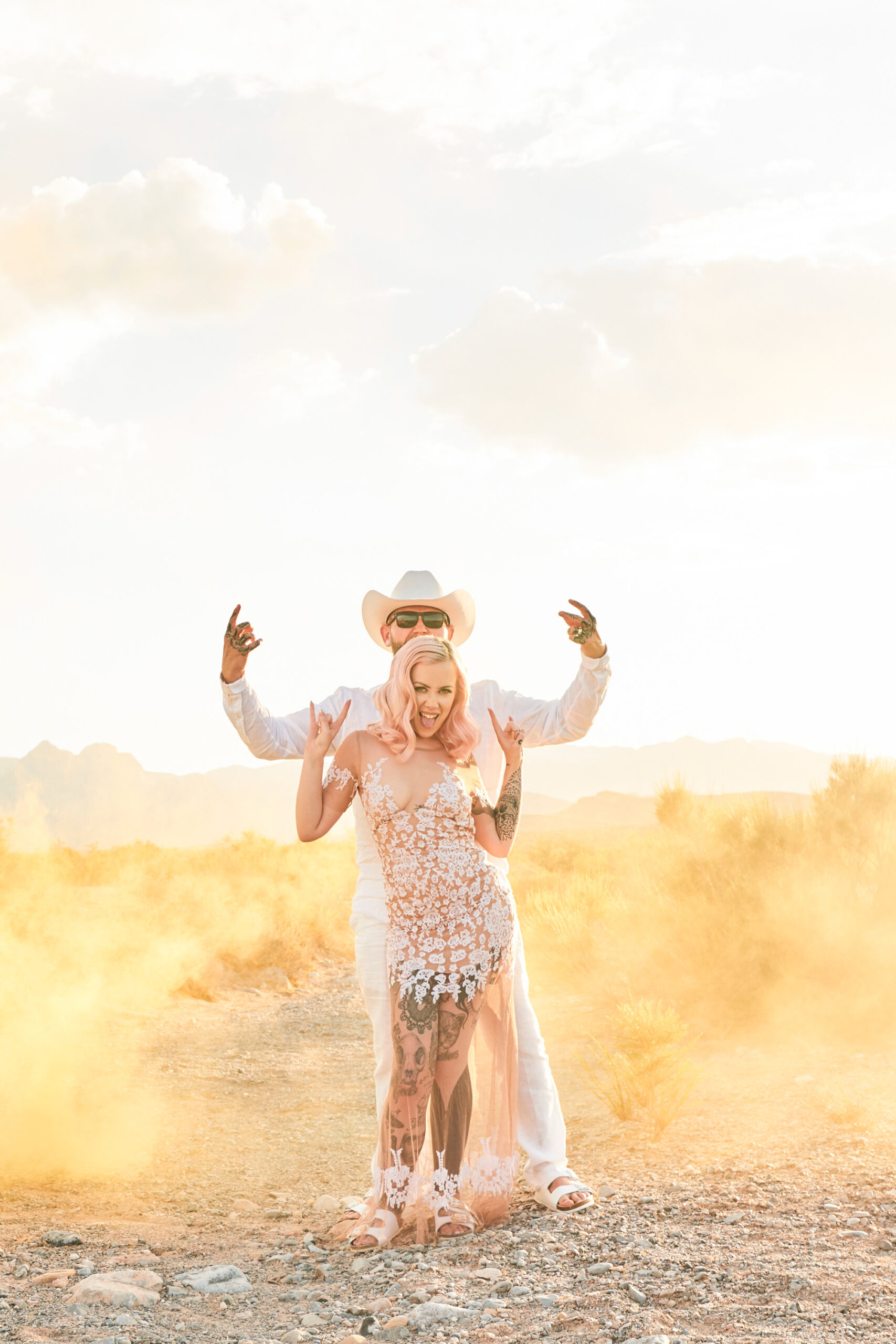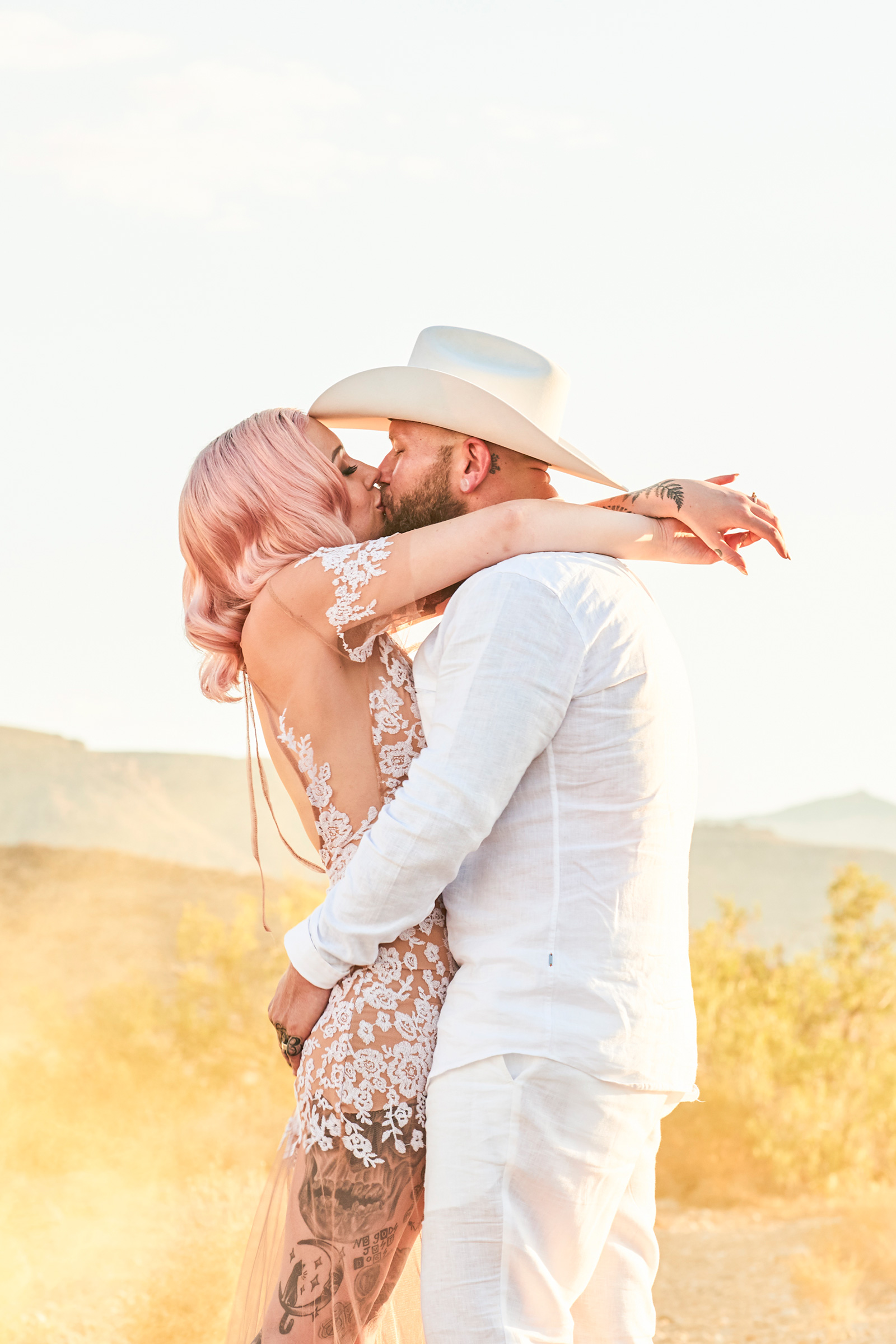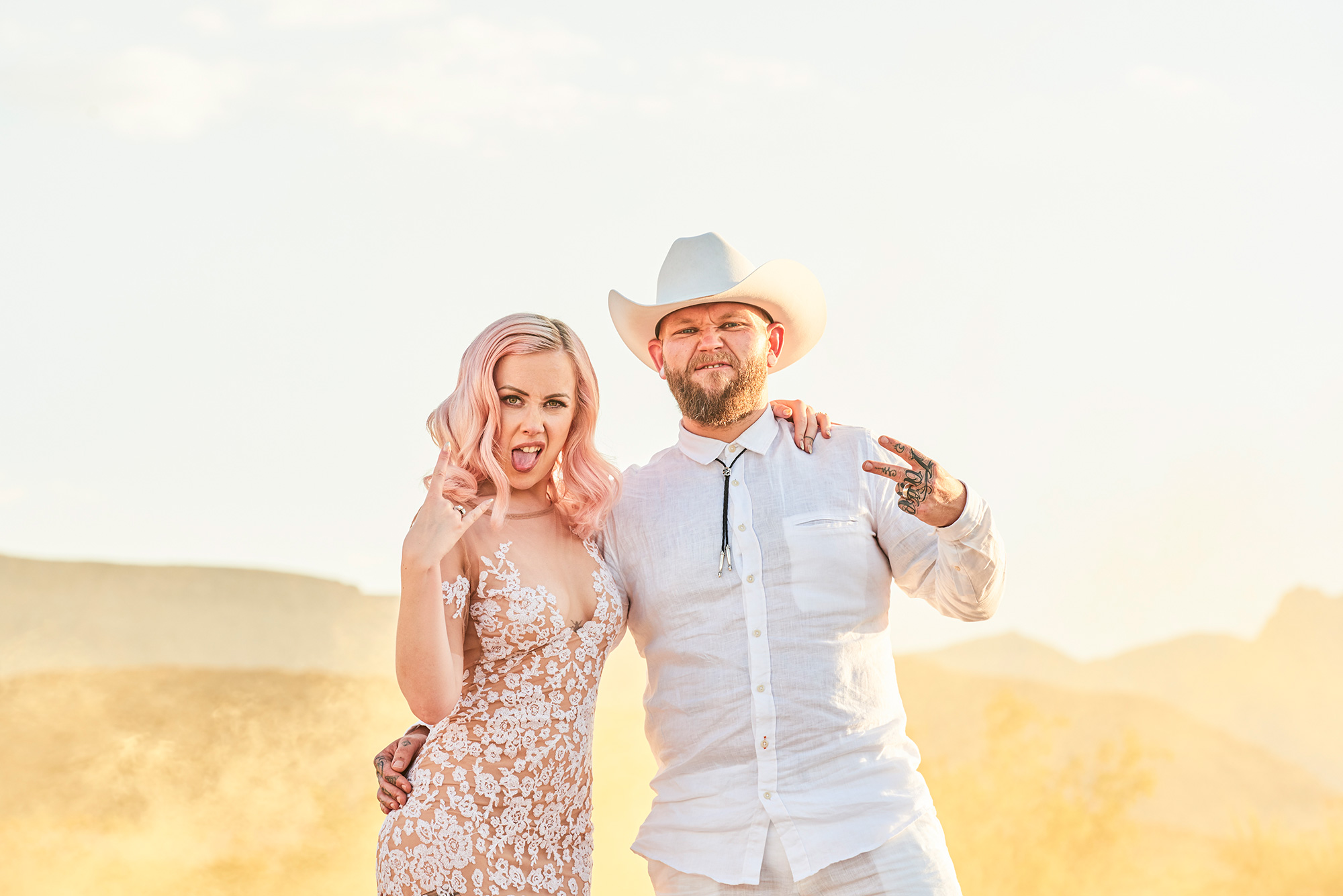 "In 2015 we went away with a few close friends to Iceland to watch the total eclipse. Steven proposed to me on the beach, which was absolutely magical, especially when a seal popped up from the water to congratulate us!" Imogen says.