So you've just got engaged and you're wondering what's next. Planning a wedding is a big undertaking and you may not know where to start. The easiest way to start your wedding planning is to first pick your wedding date and venue as they're the two things that determine everything else.
After you've done this though, the next important step is to pick your theme. It's probably not even on your radar right now as you're drinking celebratory champagne, but it should be high up on your list.
See, the venue and the date determine the theme (i.e. spring or winter wedding, countryside or city), but the theme will determine everything else from the invites and table settings to the wedding dress and the colour scheme. Once you pick your theme, you'll find things start falling into place and choices will be made so much easier.


Here are the 10 most popular wedding themes from 2017 to get you started.
Rustic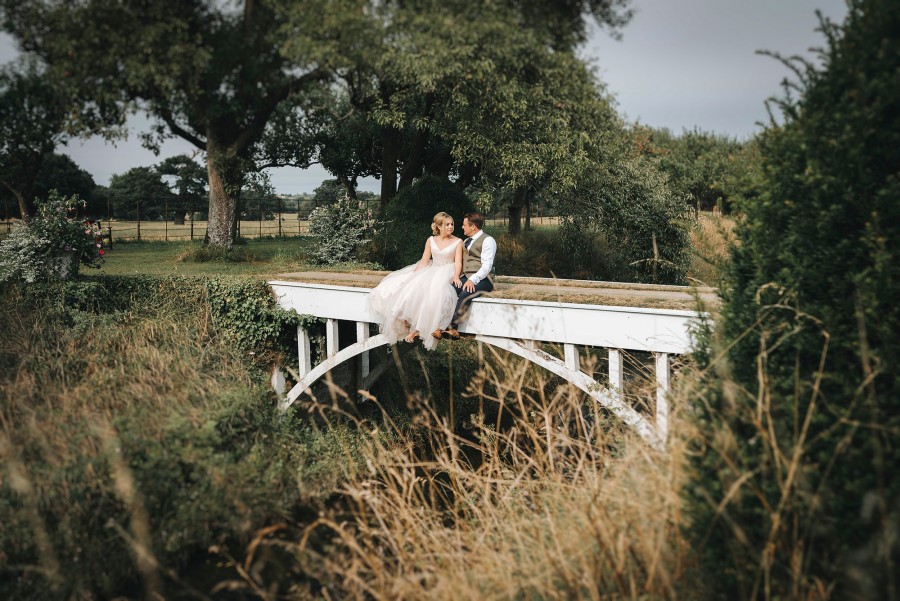 The rustic wedding theme is by far the most popular from the last two years. It's hard not to love it with the twinkliness from the fairy lights to the back-to-nature vibes from the greenery. To pull off a really great rustic wedding you need the perfect location. Barns on a beautiful farm, forests and vineyards are all perfect for rustic themes as they all have an element of nature, which is at the heart of this fabulous theme.
Successful rustic weddings can be pulled off with simple and classic details. Opt for a buttercream iced cake instead of one covered in perfect fondant. Choose simple and clean table decorations and settings. And of course, have your colour theme as something that evokes a sense of nature, like greens or whites.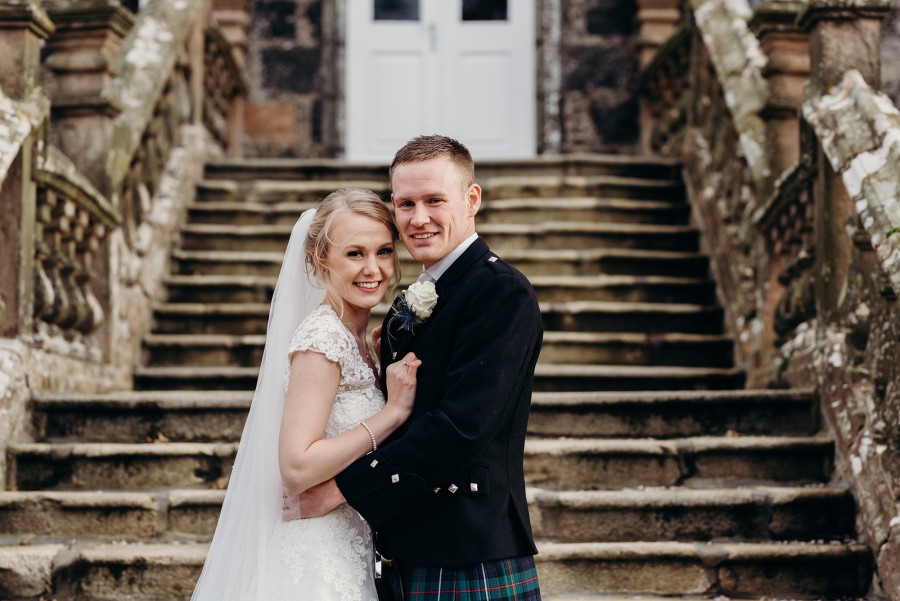 In the UK, we love our traditional country manor weddings so of course, it's no wonder that this is one of last year's most treasured themes. With a beautiful country estate, rolling green hills and a poufy white dress, you'll easily nail this theme, which is likely to never go out of style.
This theme is perfect for couples who want to be a prince and princess and have a perfect fairytale wedding.
Romantic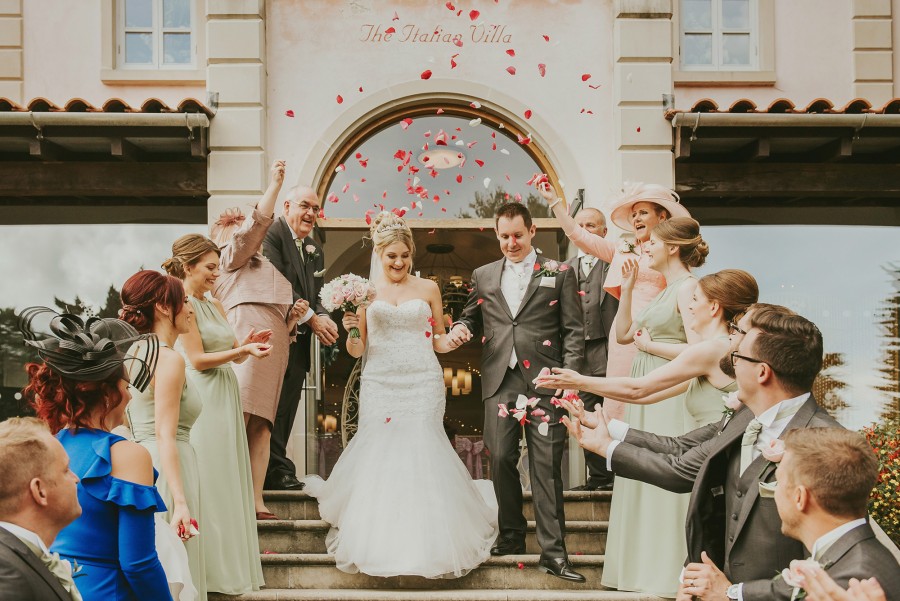 Every wedding is romantic, of course, yet going with a romantic theme basically means you're taking the day a bit seriously than others will. There'll likely be fewer dance songs, more slow ballads. There'll be lots of PDA and your vows will be full of emotion and depth. The day will be focused on you, which is sometimes rare these days when families get too involved.
The romantic theme is ideal for couples wanting to focus their day on love and feel like they're in their own rom-com.
Garden/ Outdoors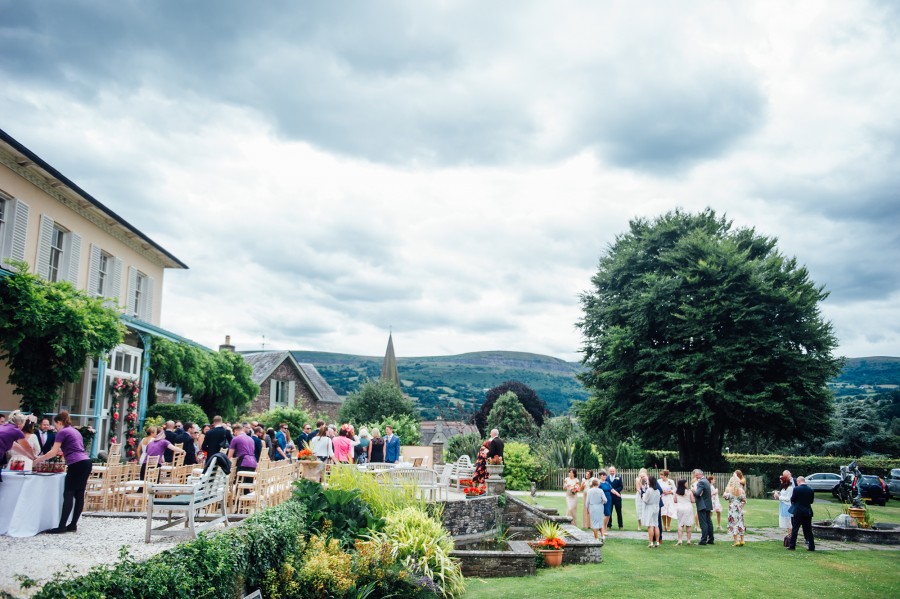 Like the rustic theme, a garden or outdoor theme is hugely popular. Unlike rustic though, this theme happens totally outside. Obviously, this theme is perfect for UK's summer weather and is easy to pull off with finger food or food trucks, ice cream, lots of greenery and lawn games. You want everyone's love of being outside in beautiful weather to mimic the love you share as a couple.
Glitz and glam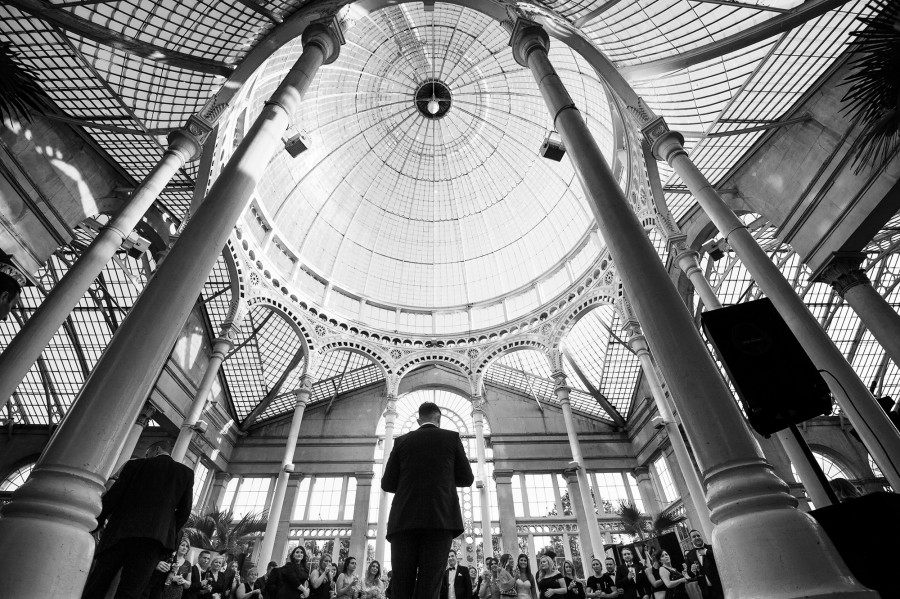 For couples choosing a fancy ballroom for their reception or a ritzy hotel, having a glitzy and glamorous wedding is the perfect theme. Everything from the cake to the dress is high end and the guests feel like they've stepped into a Hollywood party. Achieve this look by purchasing the best of the best and going all out.
Vintage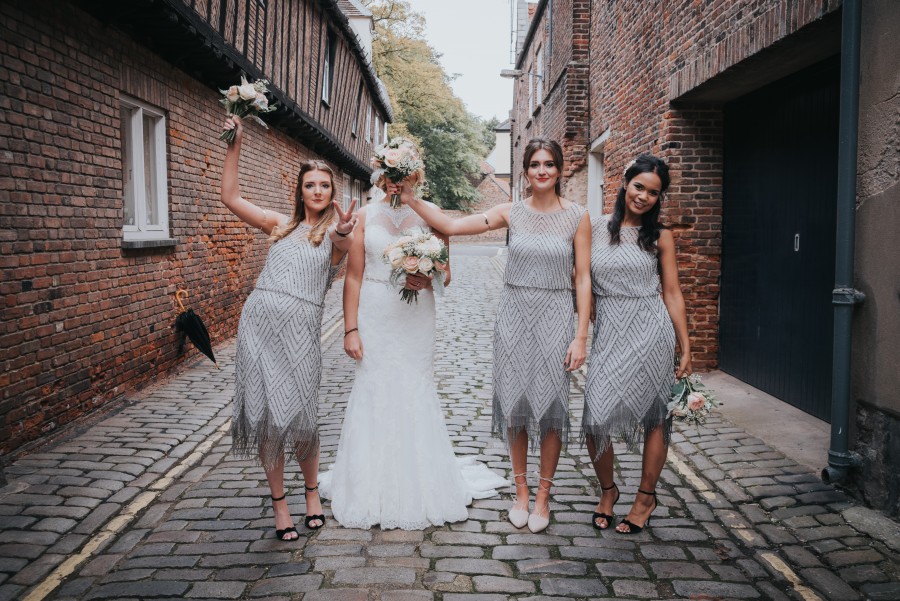 Vintage is in. Women are opting for vintage dresses and engagement rings, so why not go for a vintage wedding? Vintage weddings are about the old-time class so keeping things simple yet elegant will put you on good footing. Decorate with vintage suitcases and typewriters and entertain your guests with high tea or lawn games.
Beach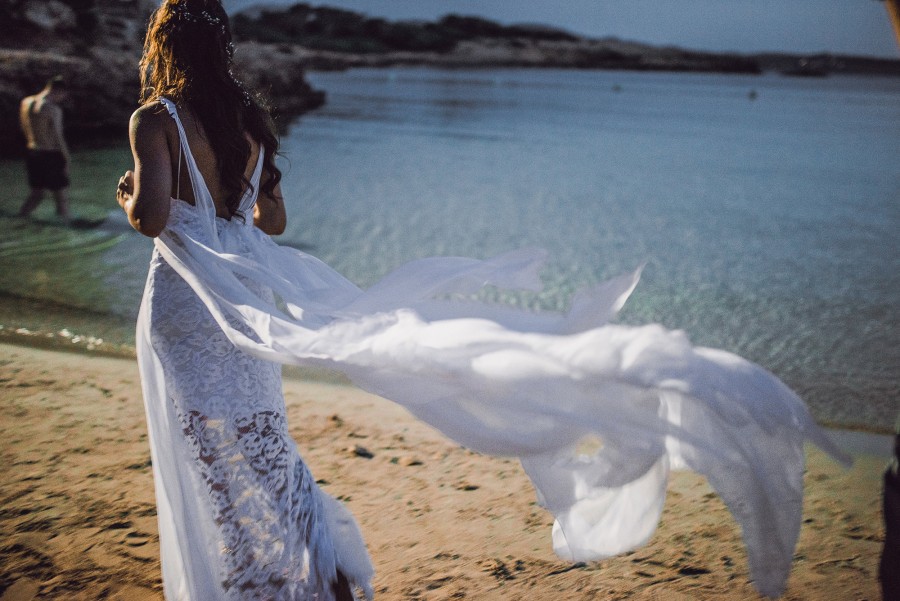 Our beaches may not be the best in the world, but that doesn't stop us from indulging in a beach wedding. Cornwall is one of the most popular areas in the UK for a beach wedding and it's no wonder why. Choose pastel, beach-like colours – think sand and pale blue – and keep the relaxed vibes present throughout the day. This is the perfect theme for laid back couples wanting to relax and enjoy themselves on their big day.
Boho chic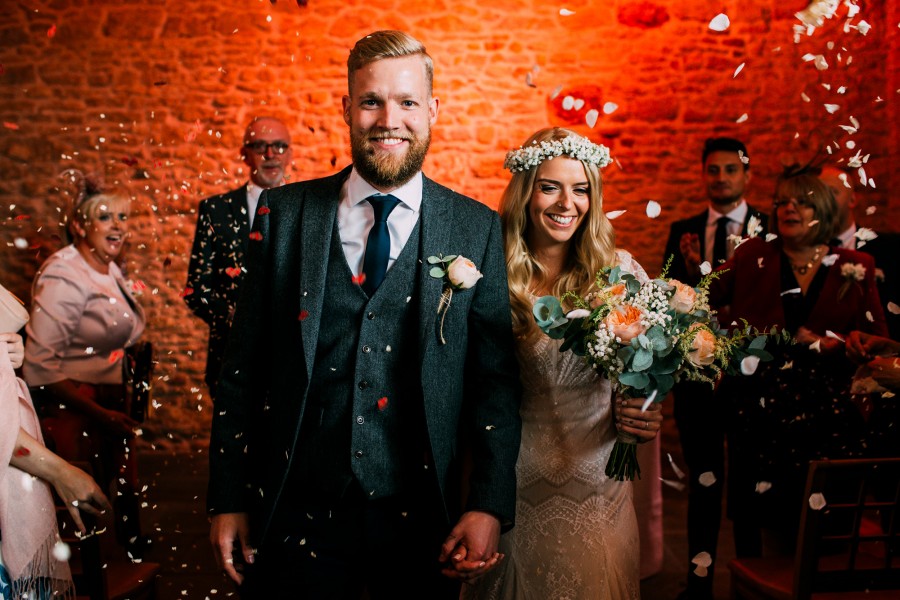 The boho chic theme is one that has been steadily growing in popularity over the past year. Think flower crowns, oversized flowers, fairy lights, a long flowy wedding dress and suspenders and colourful socks for your groom. This theme takes a lot of work to pull off but once you're there, the whole vibe of the day will be chilled and fun. This theme is perfect for stylish couples who love the bohemian style but also want their wedding day to have a really relaxed vibe.
Vineyard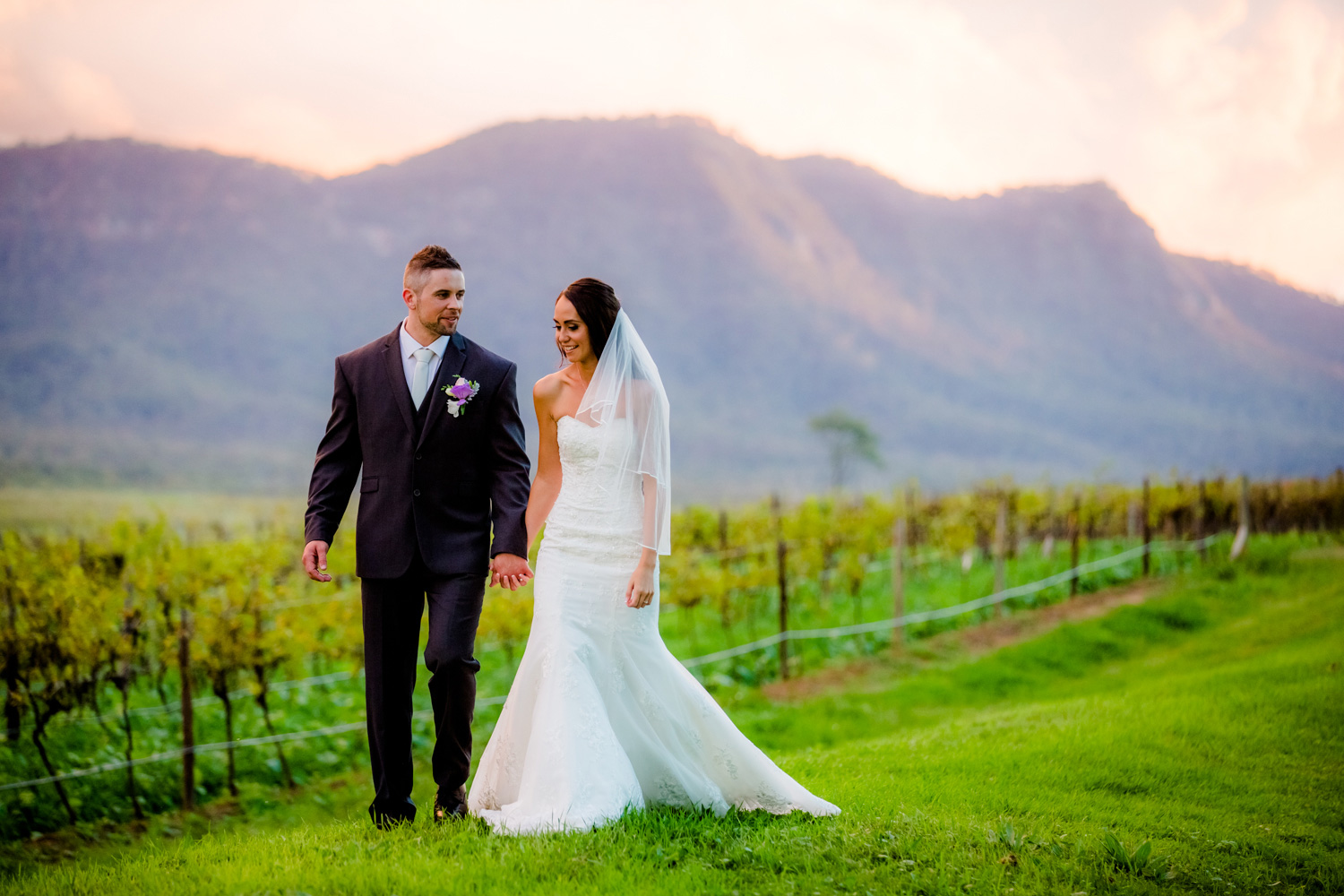 For couples lucky enough to marry in a stunning vineyard, you'll want to have that focus on the best thing at your wedding: the wine. This theme is different the outdoor theme because it has that wine element. If you get married in a vineyard you can make the wine the main centrepiece of your wedding meal. Put up a beautiful marquee for the reception and enjoy being amongst the vines as you sip on a lovely glass of sauvignon blanc in the summer air.
Costume/ Alternative/ Fantasy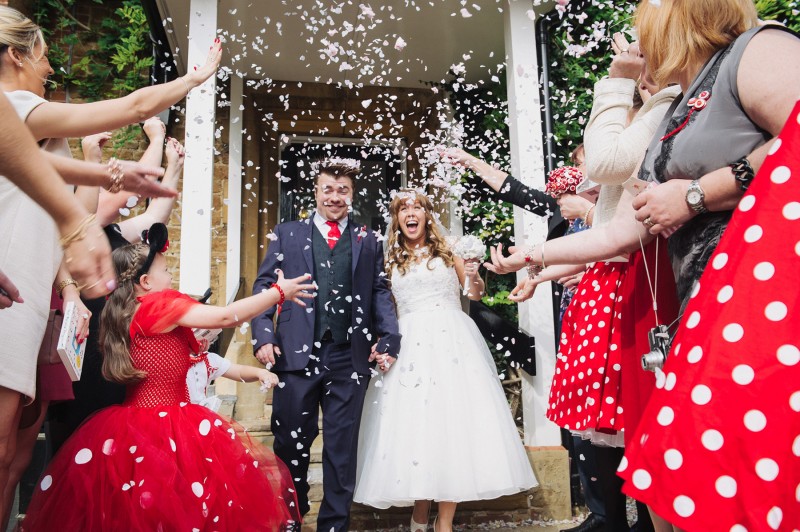 Everyone loves a strong theme for a party but many couples are now opting for an over-the-top theme for their weddings and it's awesome. These themes can be varied and be as ostentatious as you want them to be. You could have a hint of a Harry Potter theme with a Hogwarts shaped cake and golden snitch socks for your partner, or go all out on a Disney theme and have Disney songs as your wedding music and Disney quotes as your vows. Even your favourite book, like Pride and Prejudice, can be a great theme to work with. This is the ideal realm for couples who love to have fun and want their wedding to reflect their creative personalities.
To get you started, find your perfect wedding venue by clicking here.