Five years, two kids, a couple of dogs and one mortgage after meeting, Amy Coates married her beau Peter Baker.
The Brighton couple, aged 29 and 32 respectively, married at their boho beach wedding on June 17, 2017 at El Chiringuito Cala Gracioneta in Ibiza. "Choosing the venue was easy! We typed in top beach wedding destinations and there was the place!" explains the bride. "So we took a little trip out there to see the venue and meet with the wedding planner and from then all I had to do was email them and they did the hard work."
Although it was a long engagement for the couple, Amy said it worked out well for them to take the time to create their dream wedding. An added bonus was the children were then old enough to enjoy and remember the day. "I designed most of the wedding around my dress," says Amy. "I had pinned It on Pinterest years ago and had my heart set on it."
The pair took extra care to make sure the wedding was kid-friendly. "I filled bags with loads of beach toys and games for the day, and flashy disco rings and balloons. For the evening I also made some I spy camera games for the older ones and the pictures where so funny!" beams the bride.
Photos courtesy of Rebecca Claire Photography.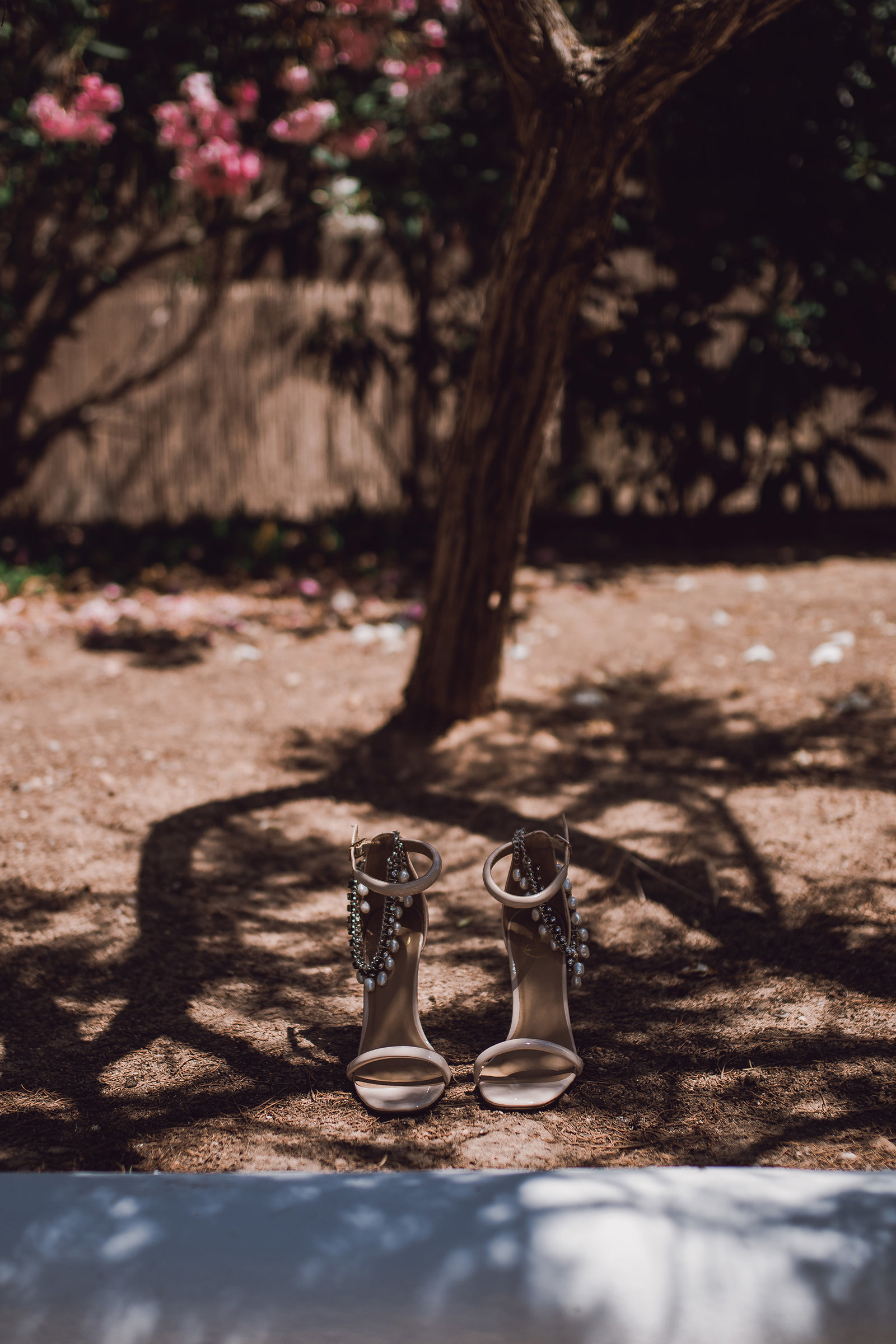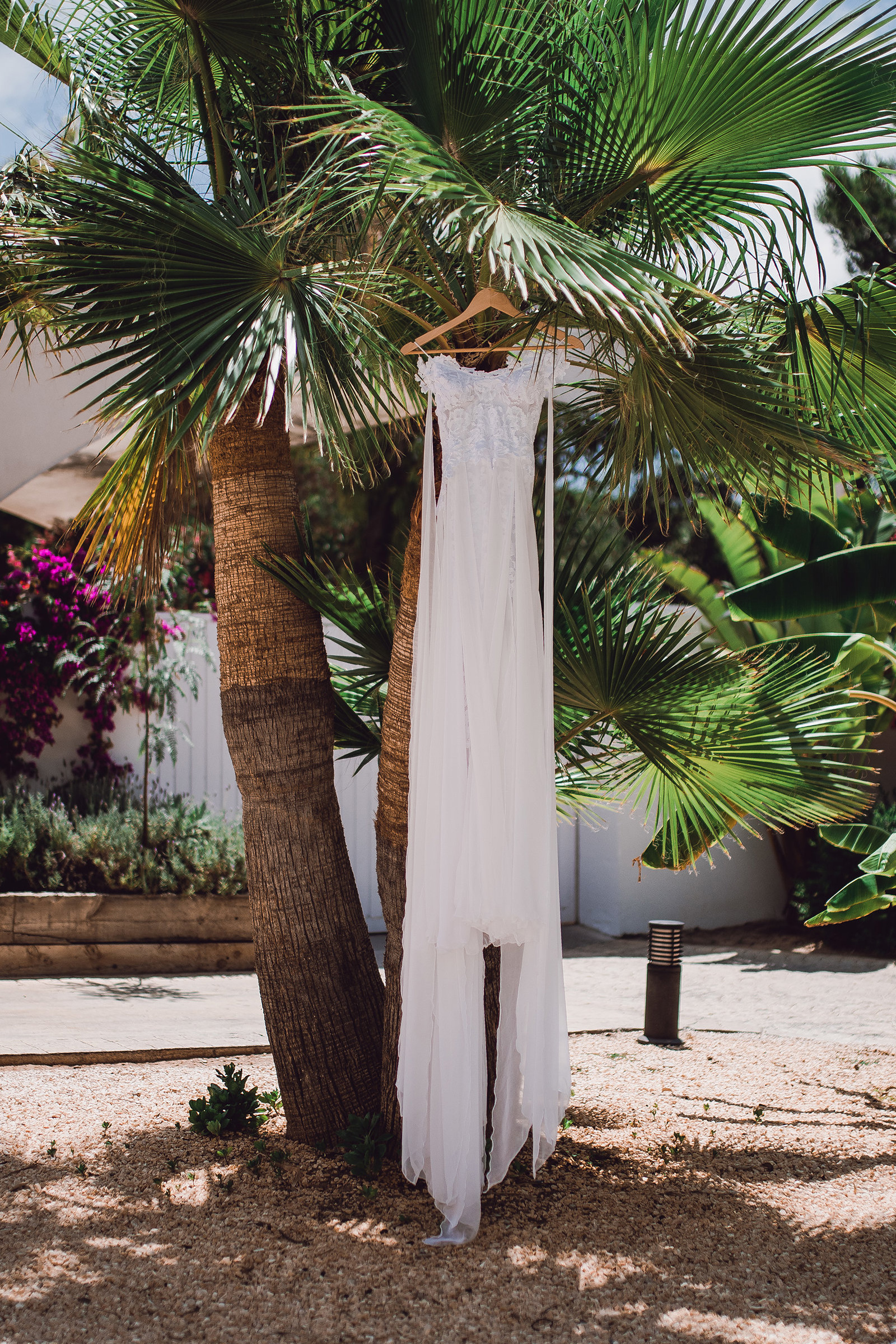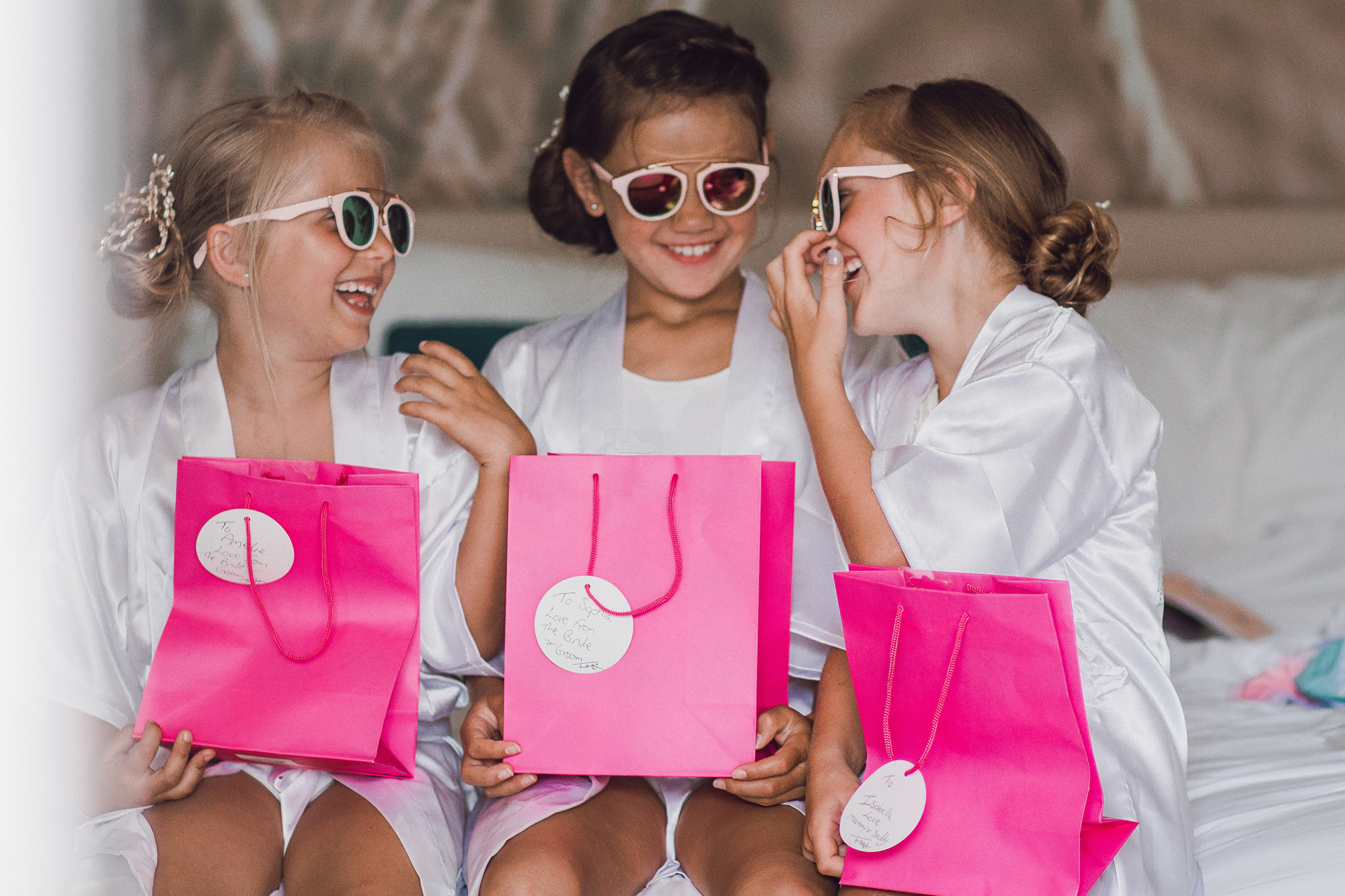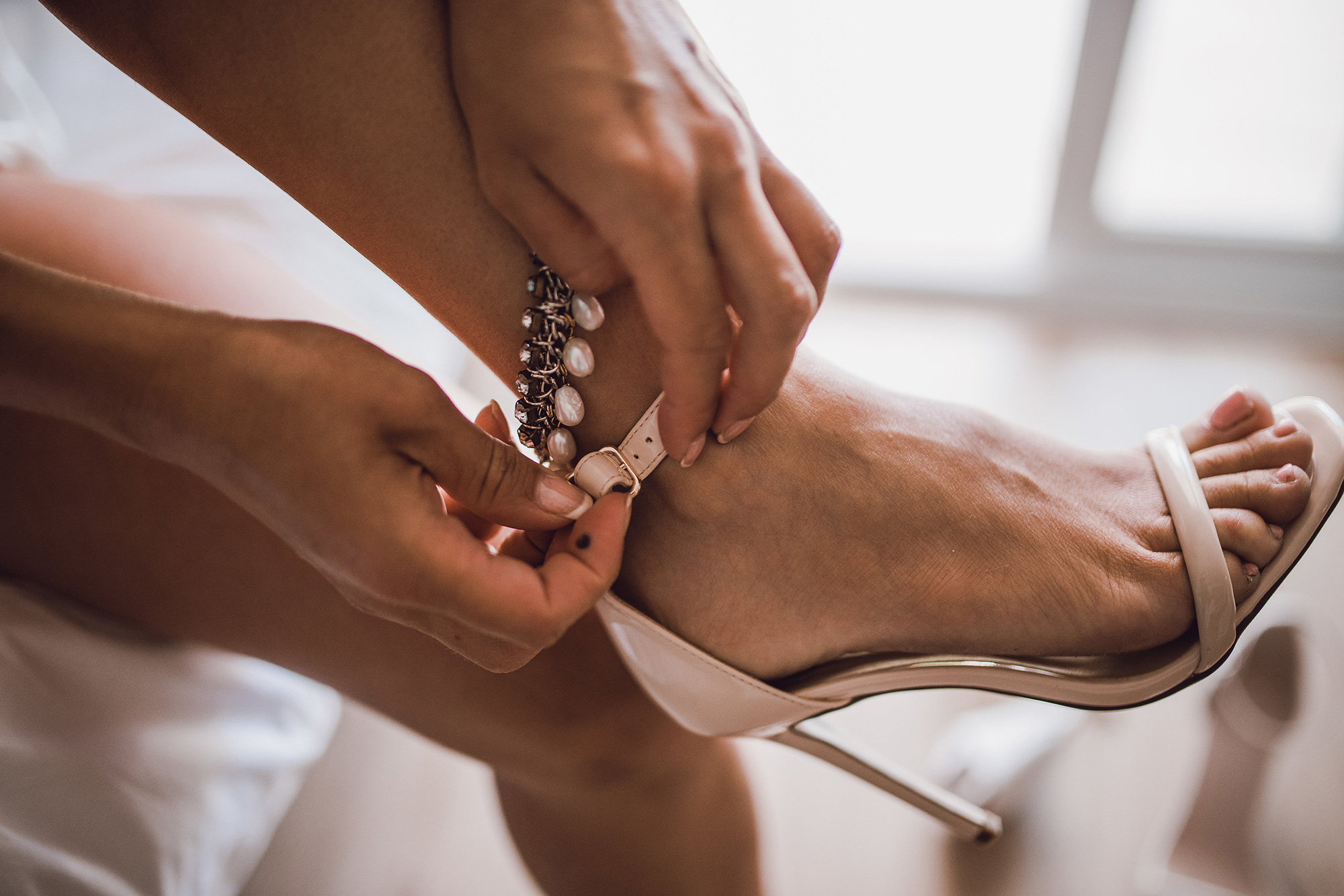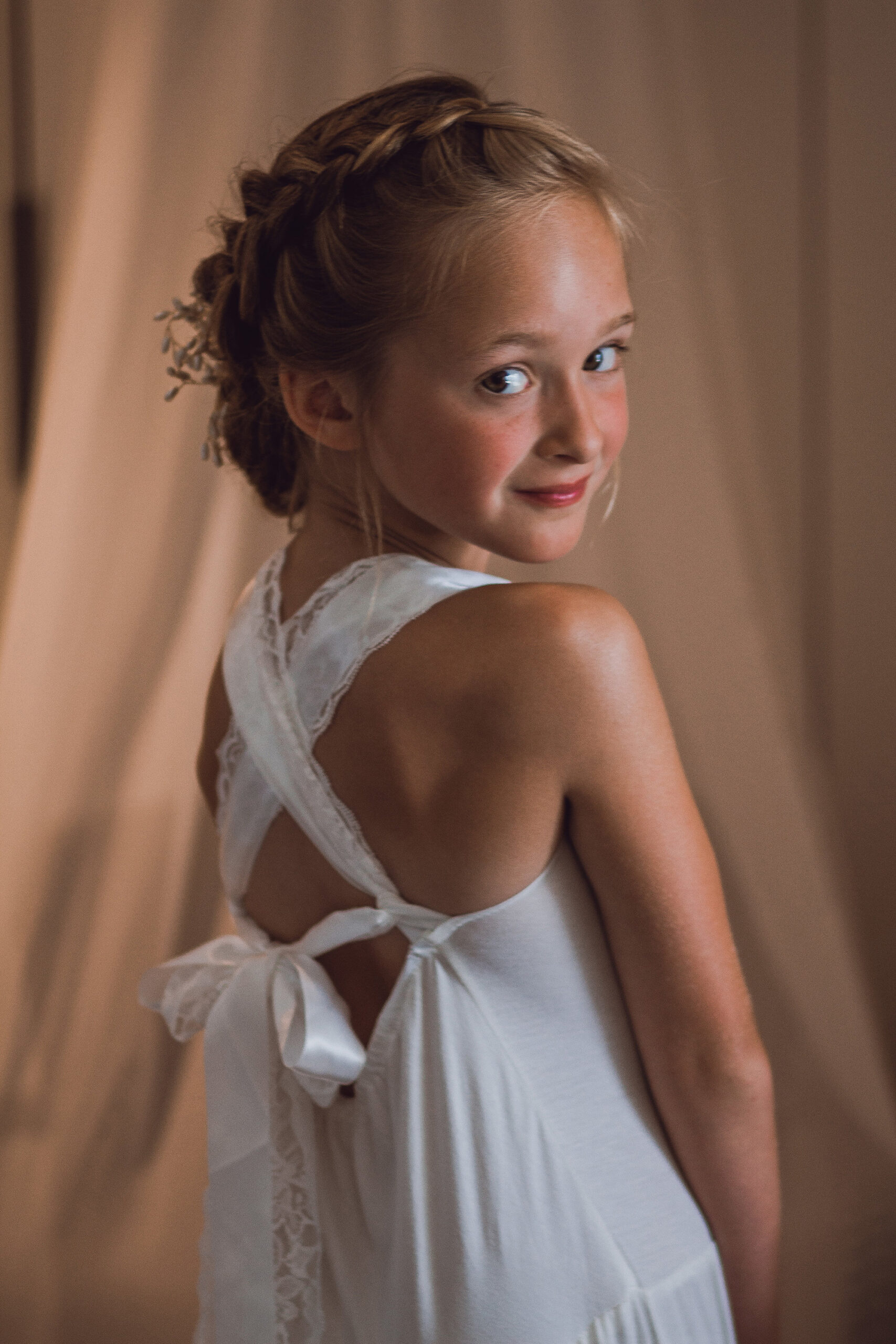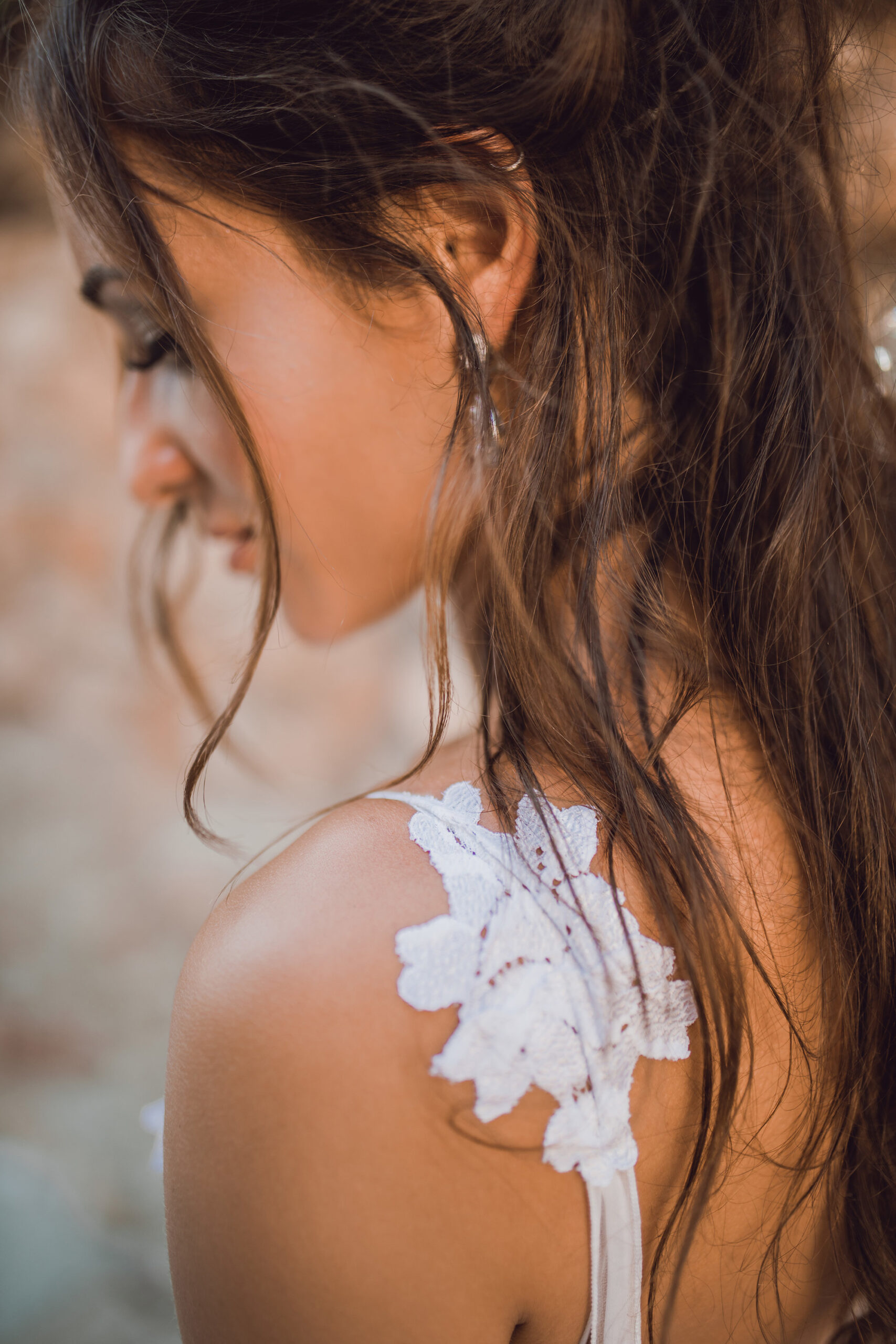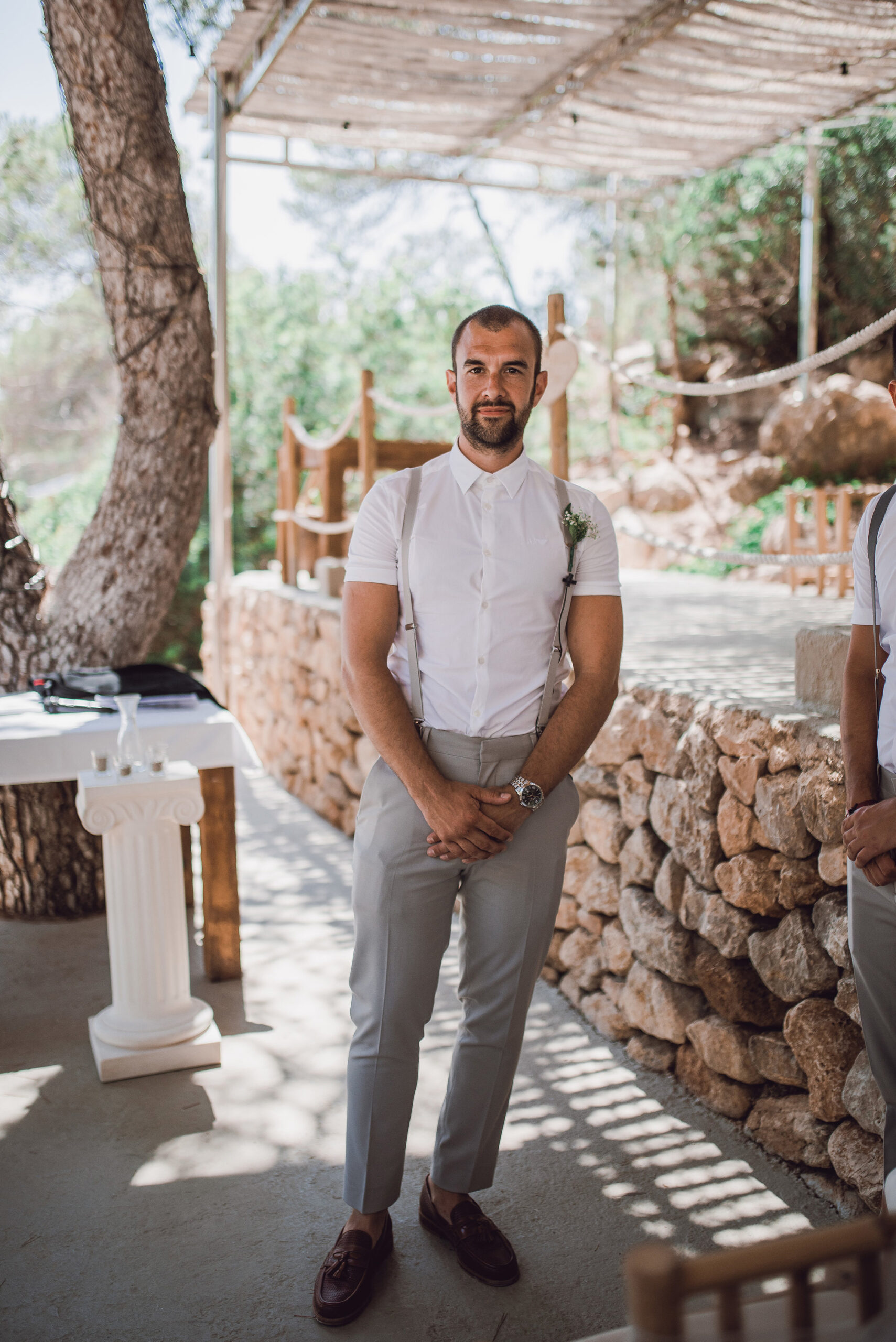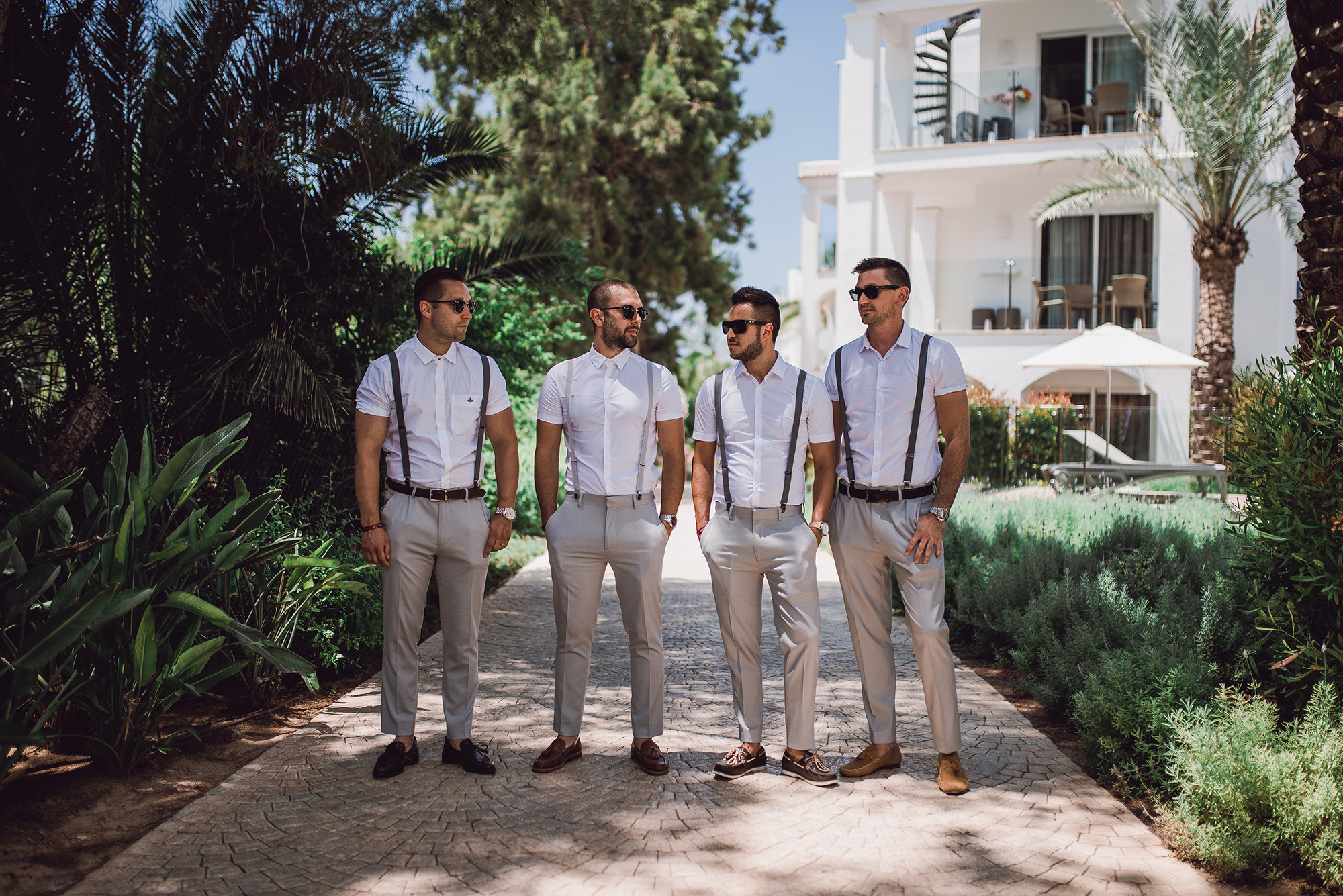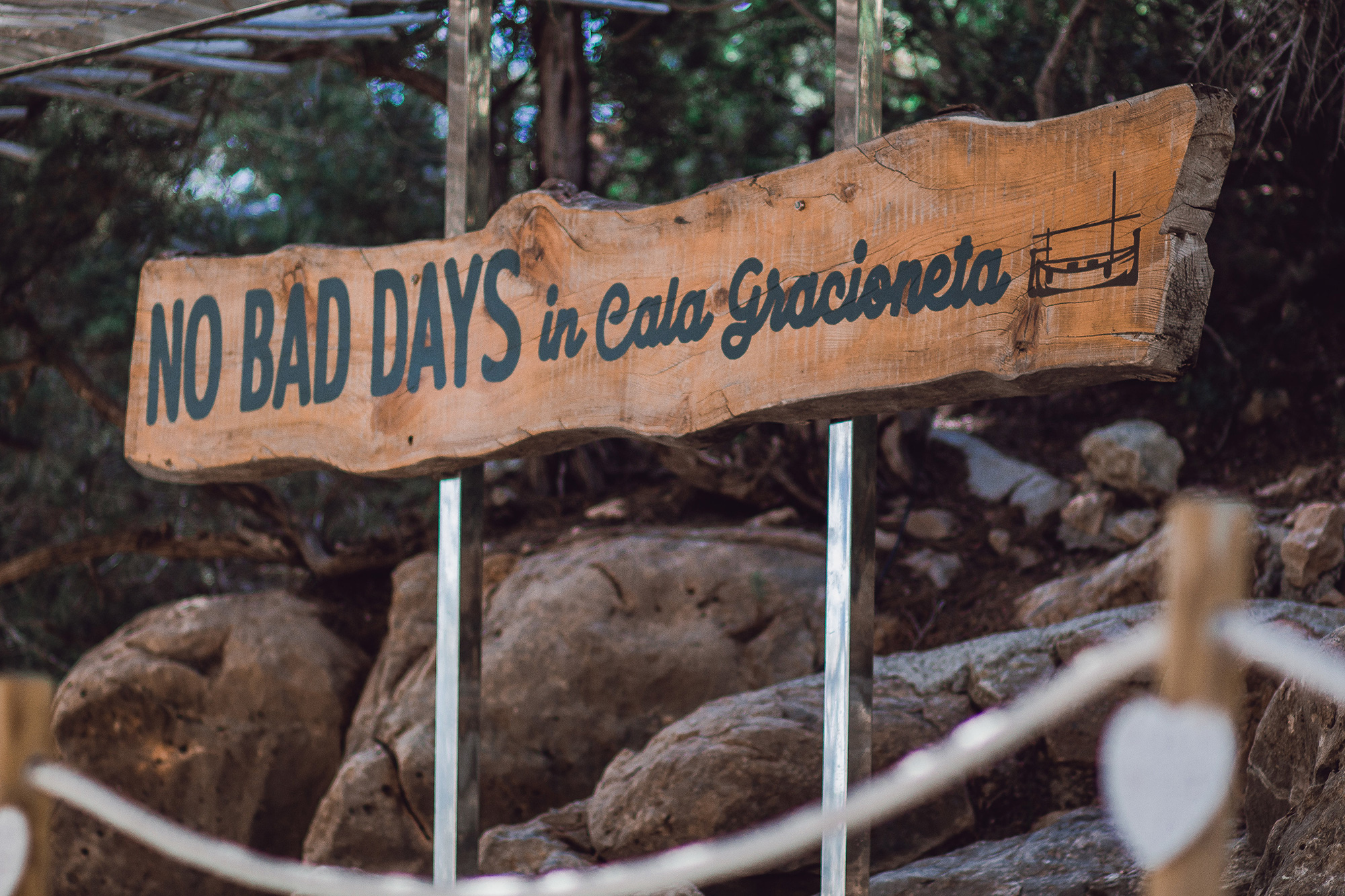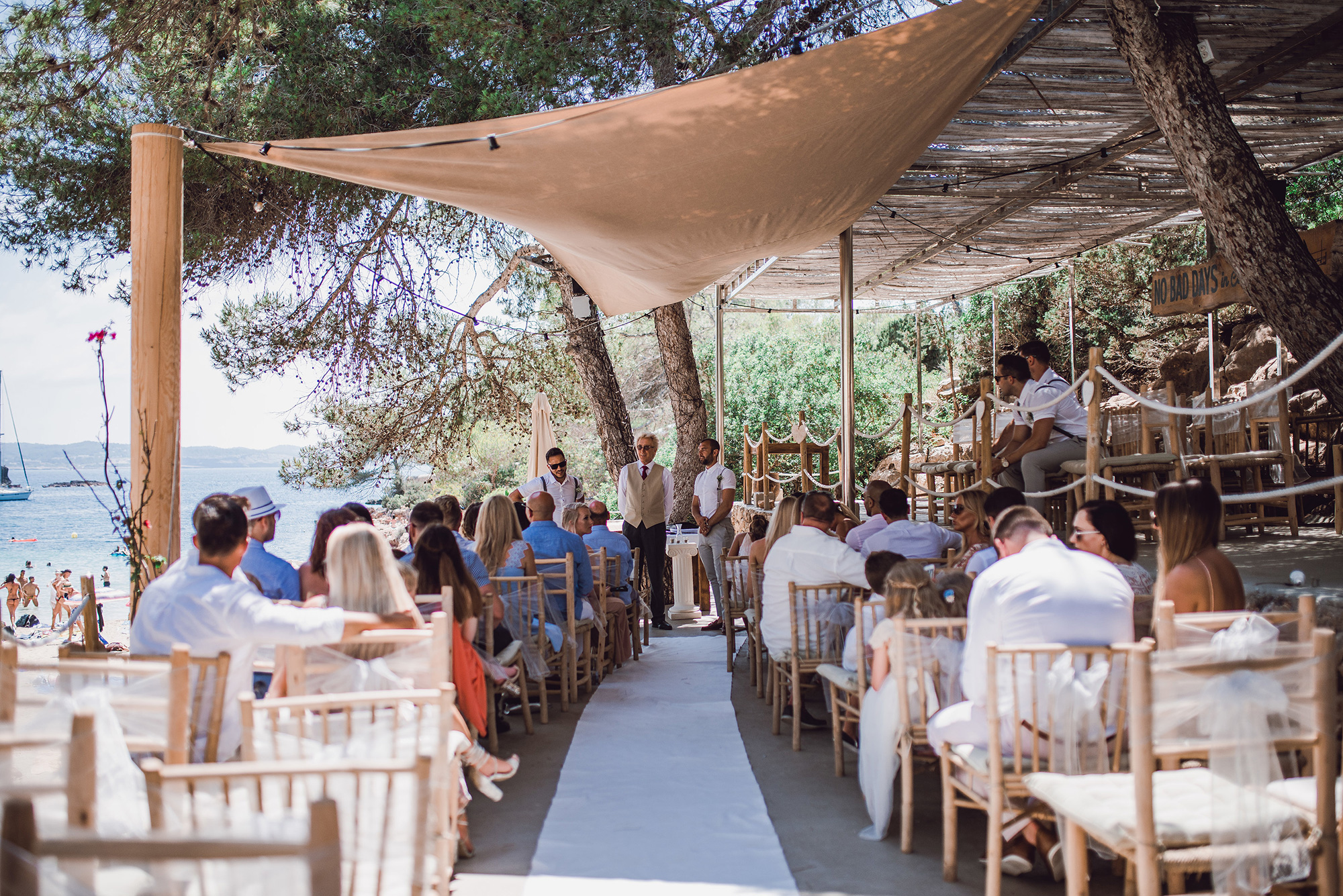 Amy chose the ceremony music but kept it a secret from Peter so he could be surprised on the day.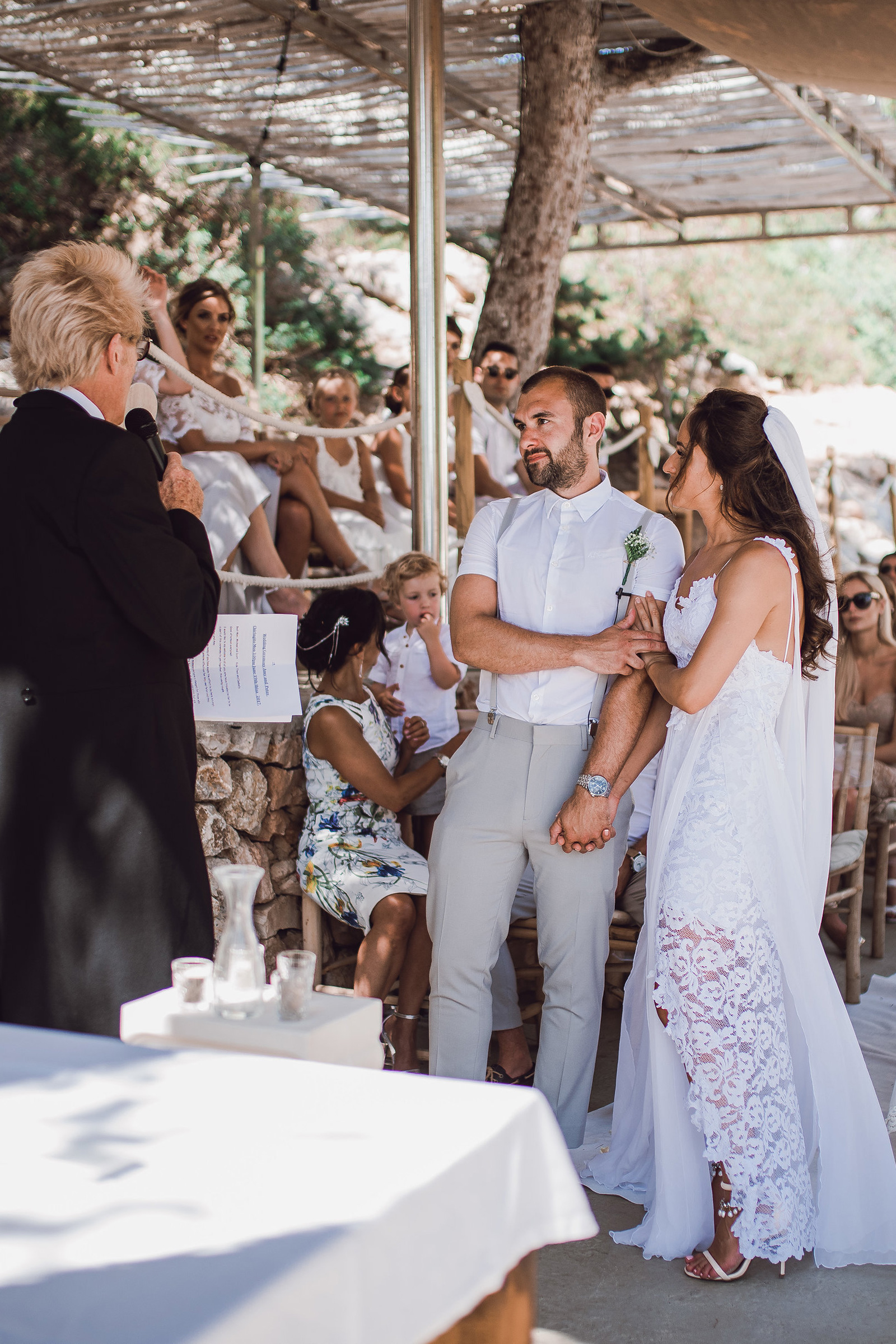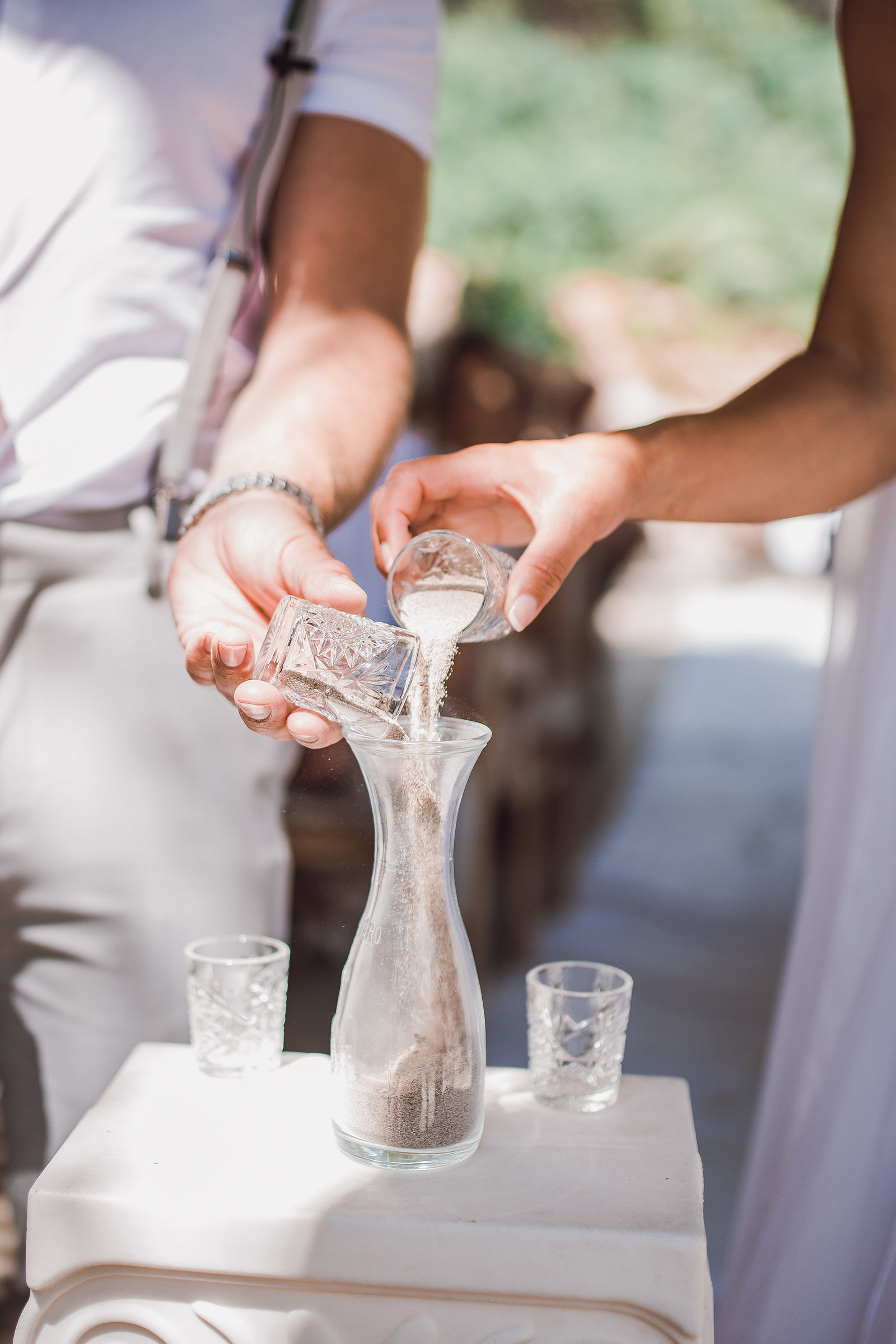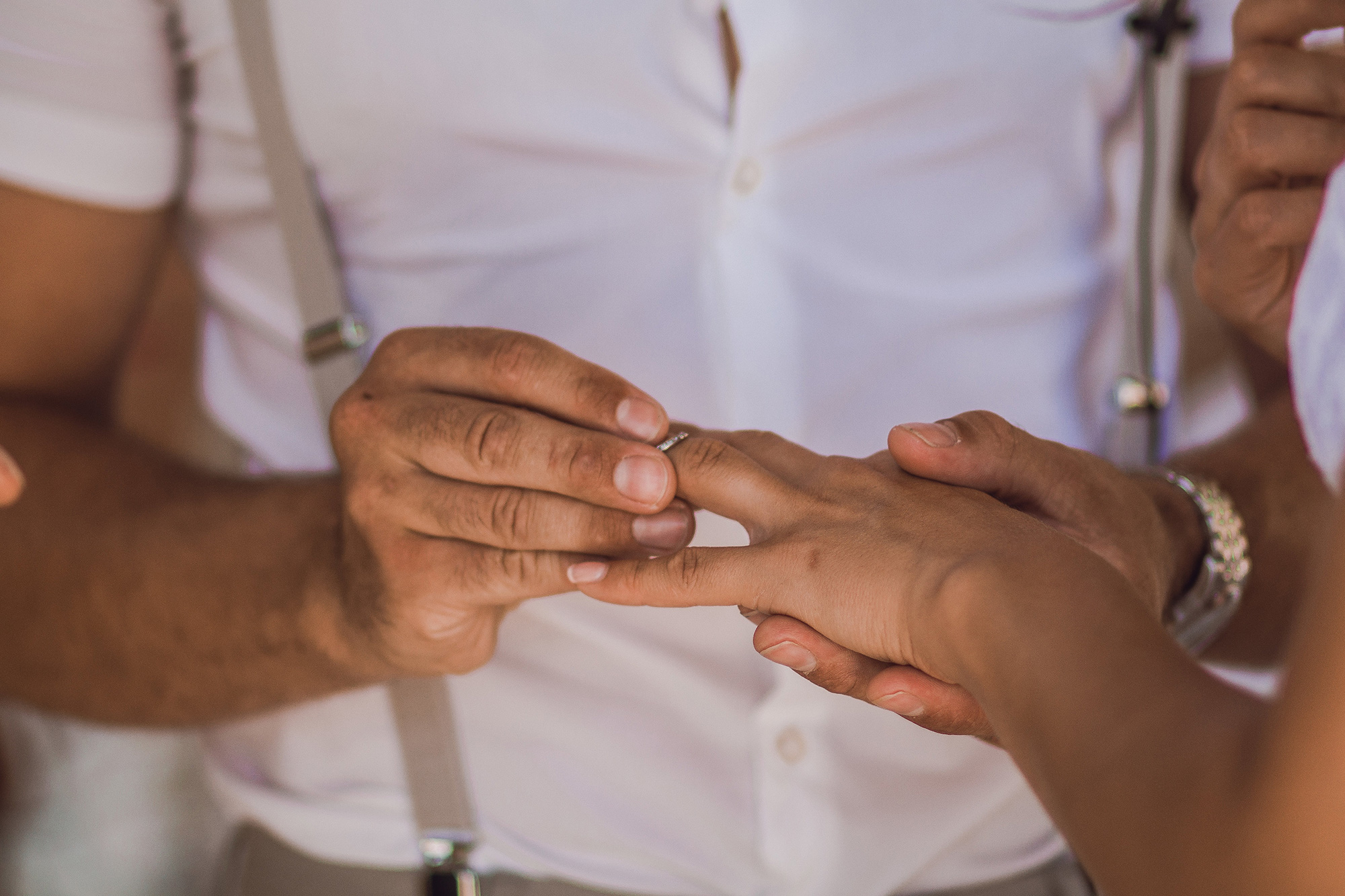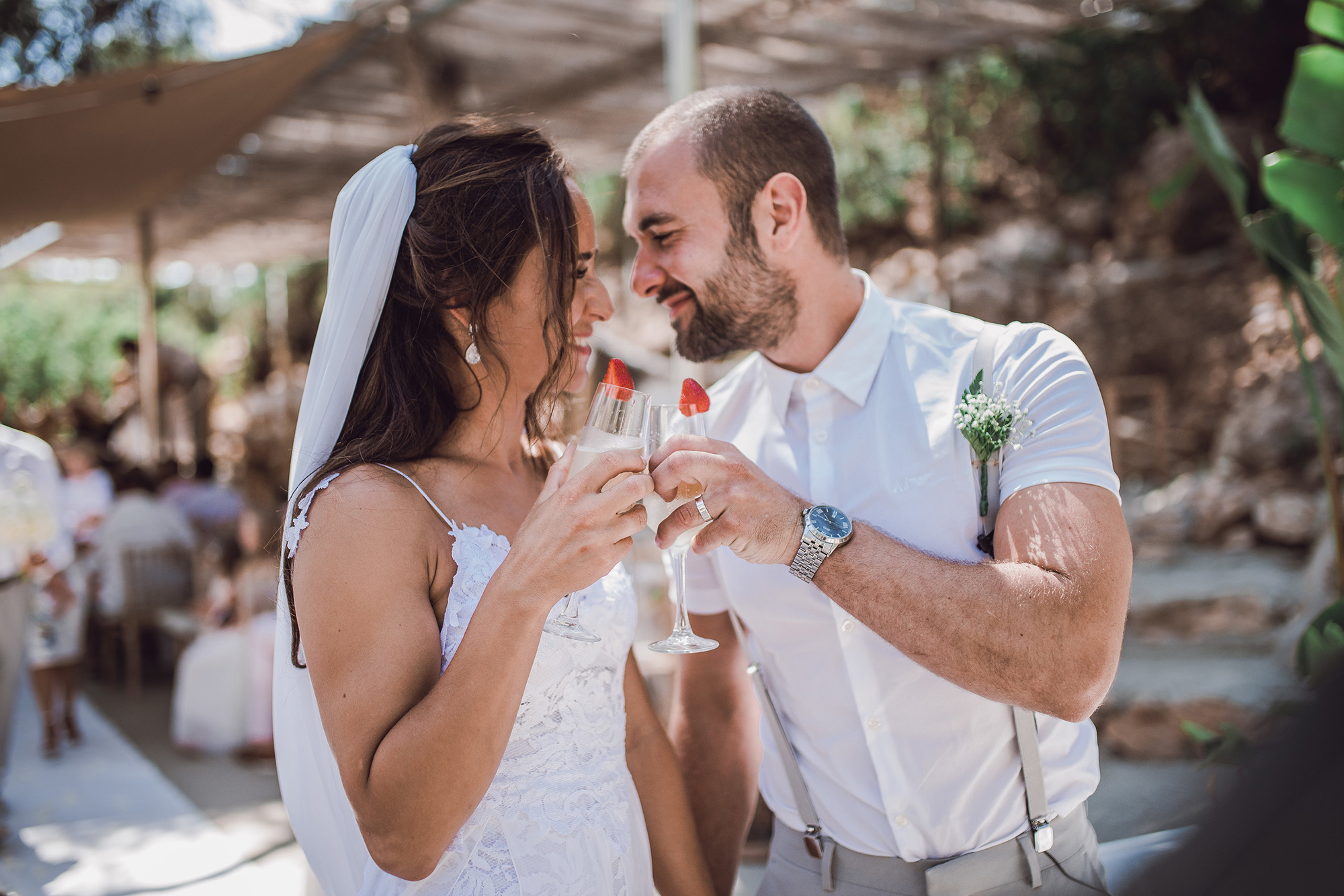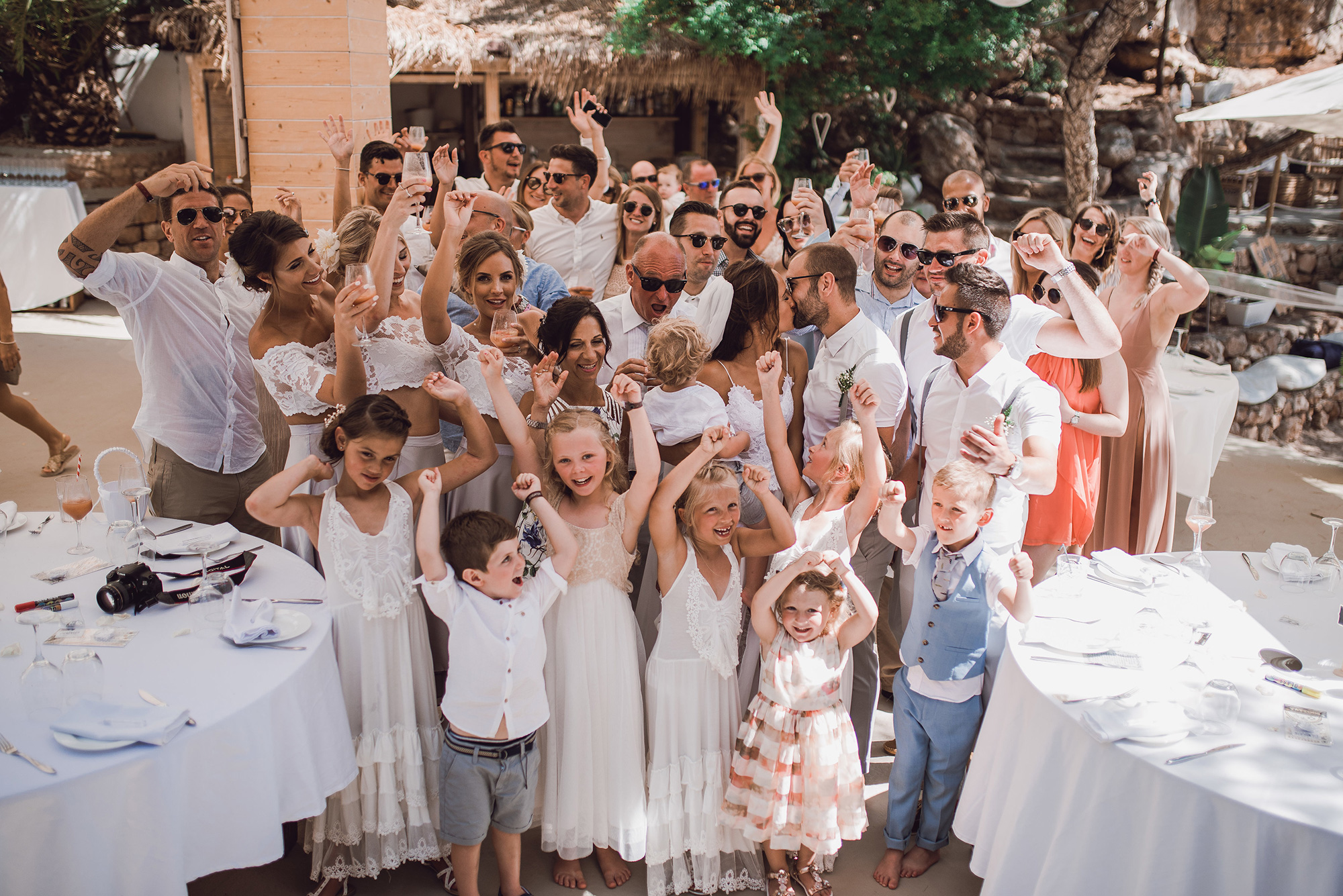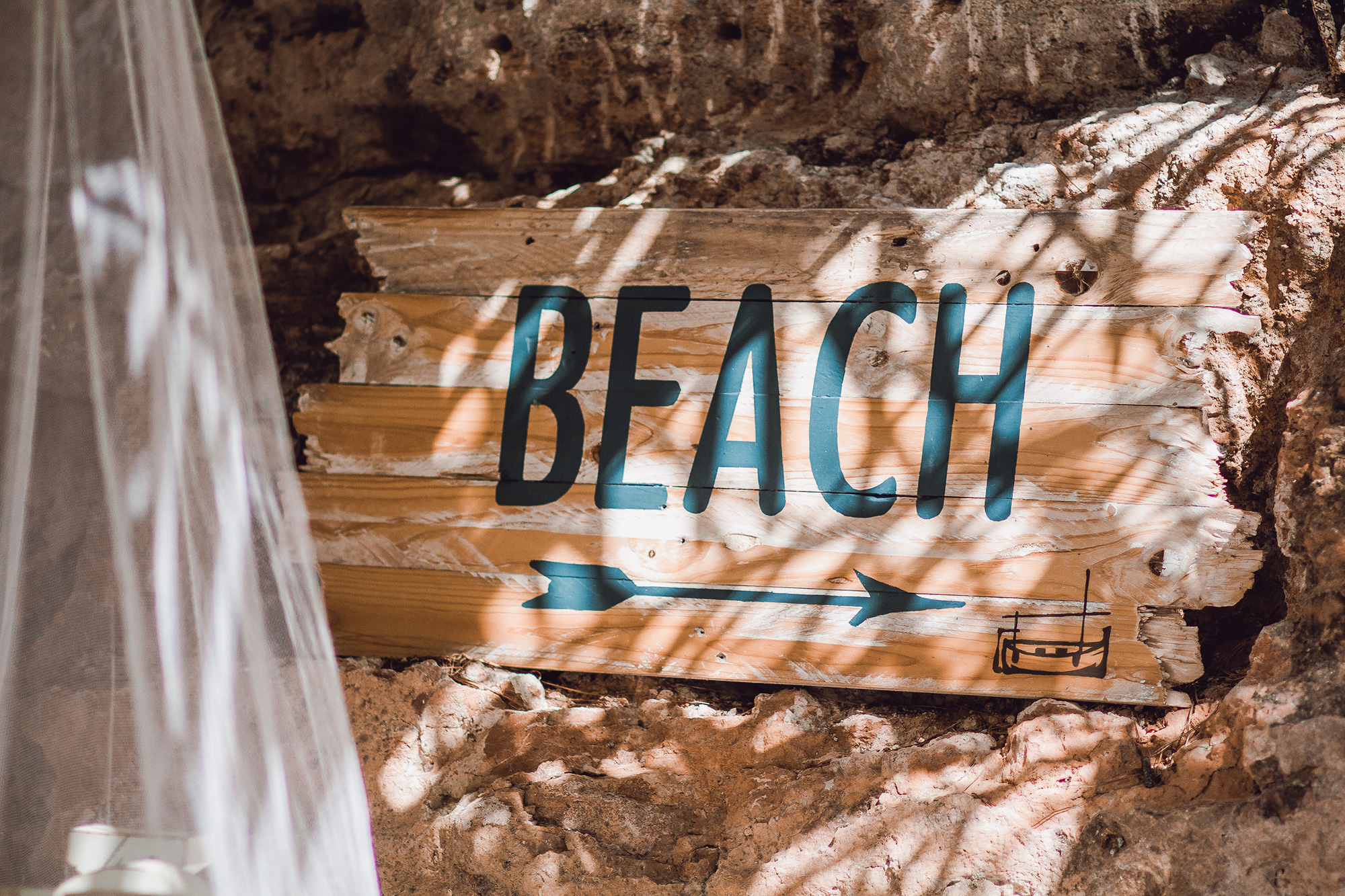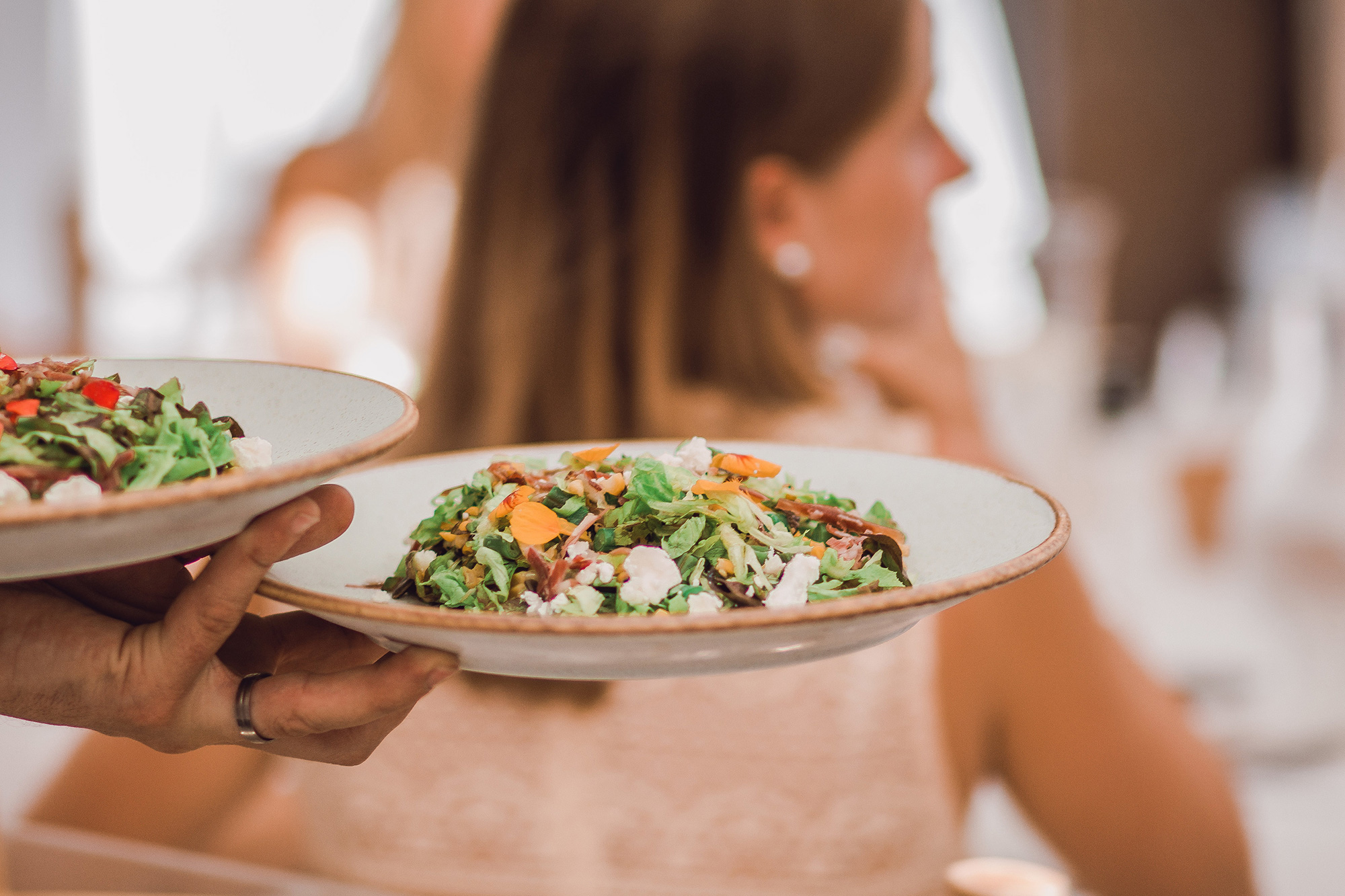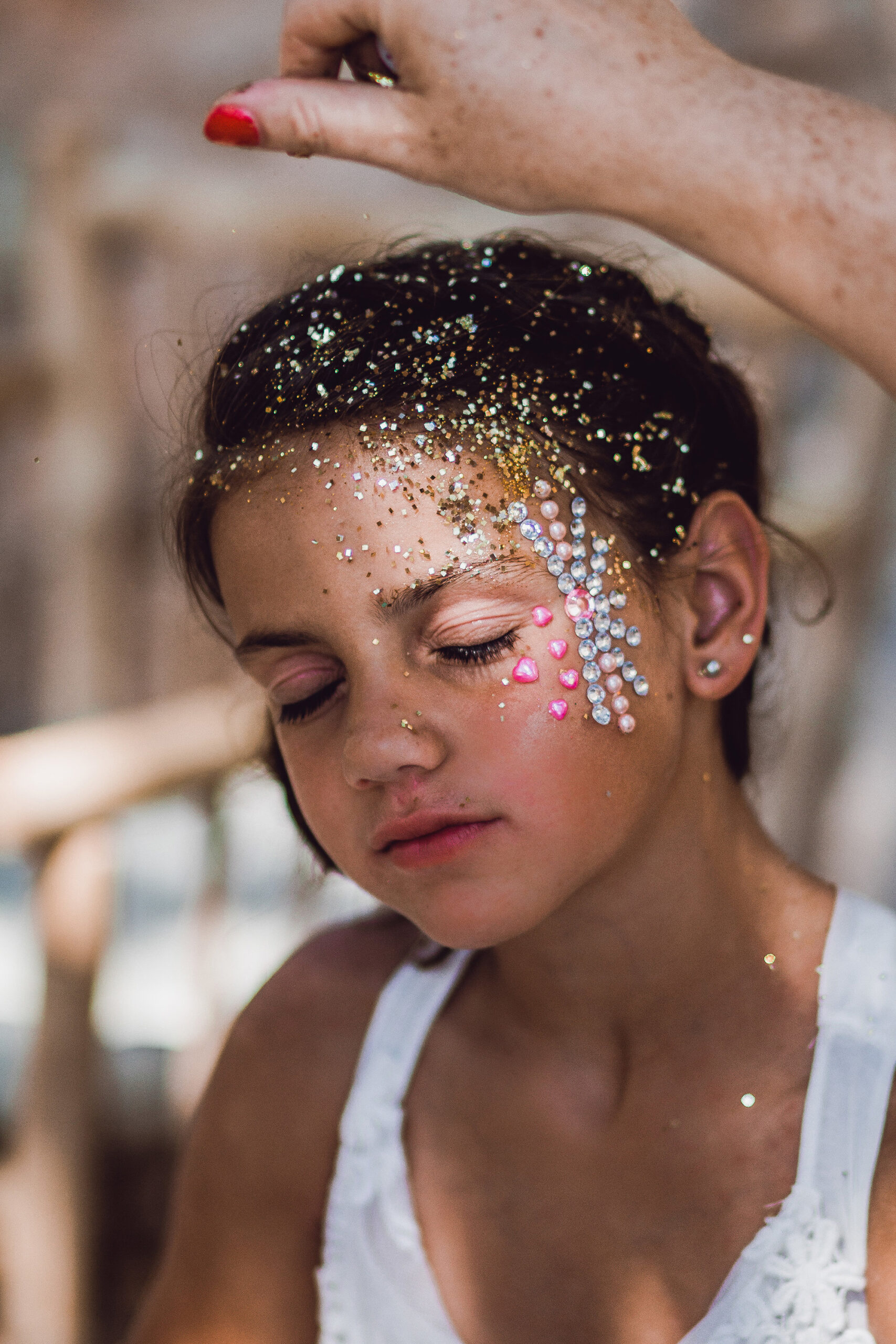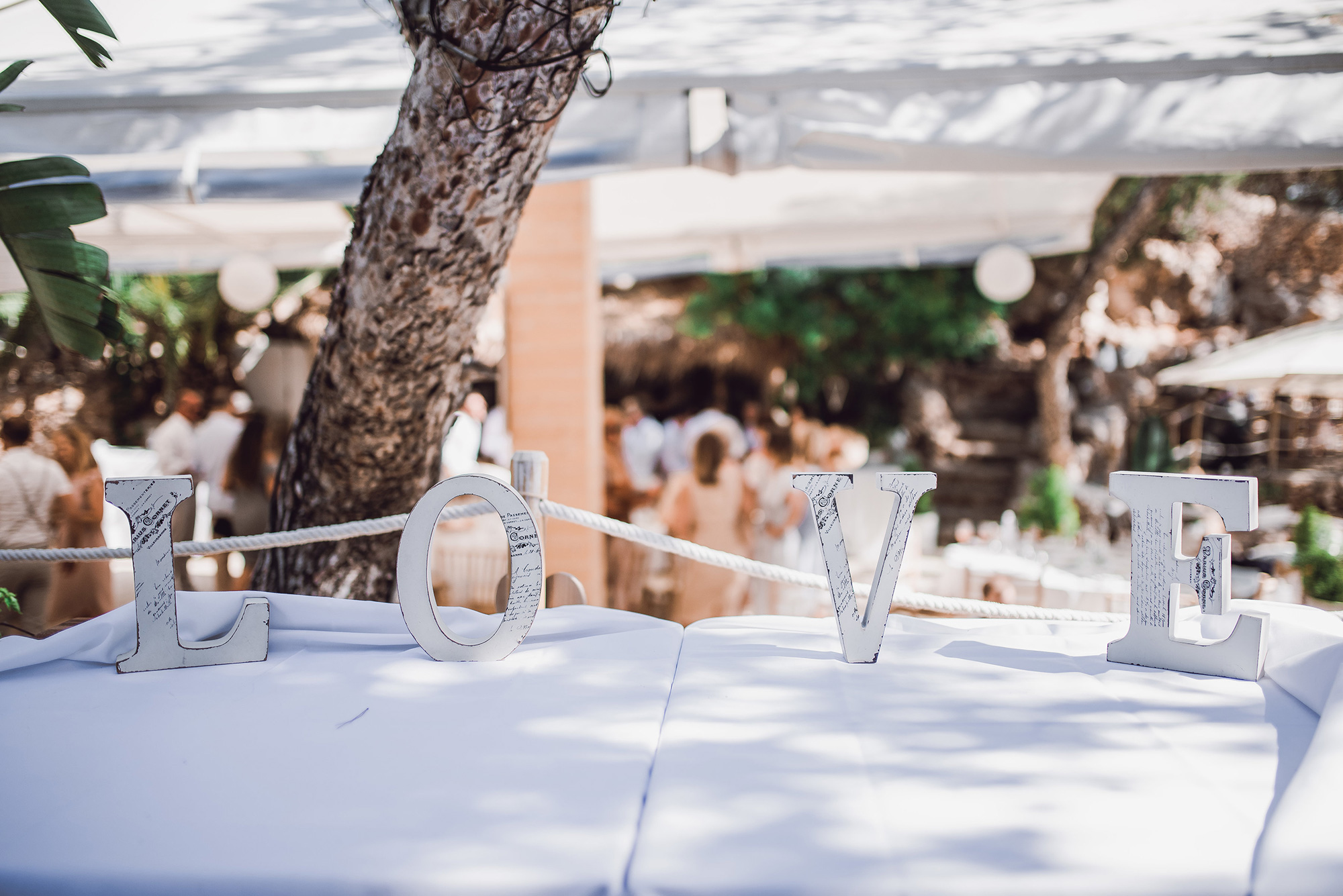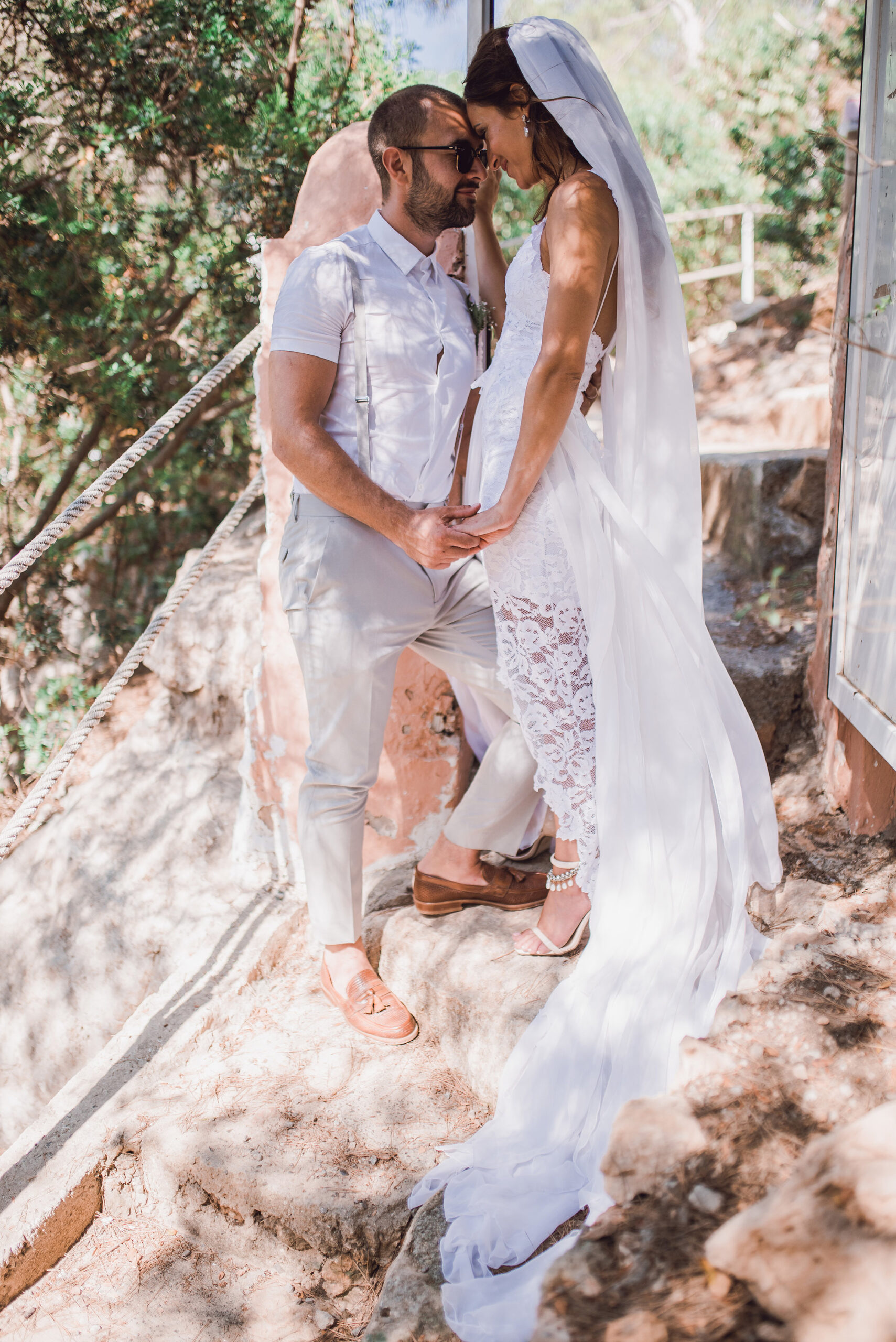 Amy found her dream wedding dress at a trunk show, which also delivered outfits for the bridesmaids.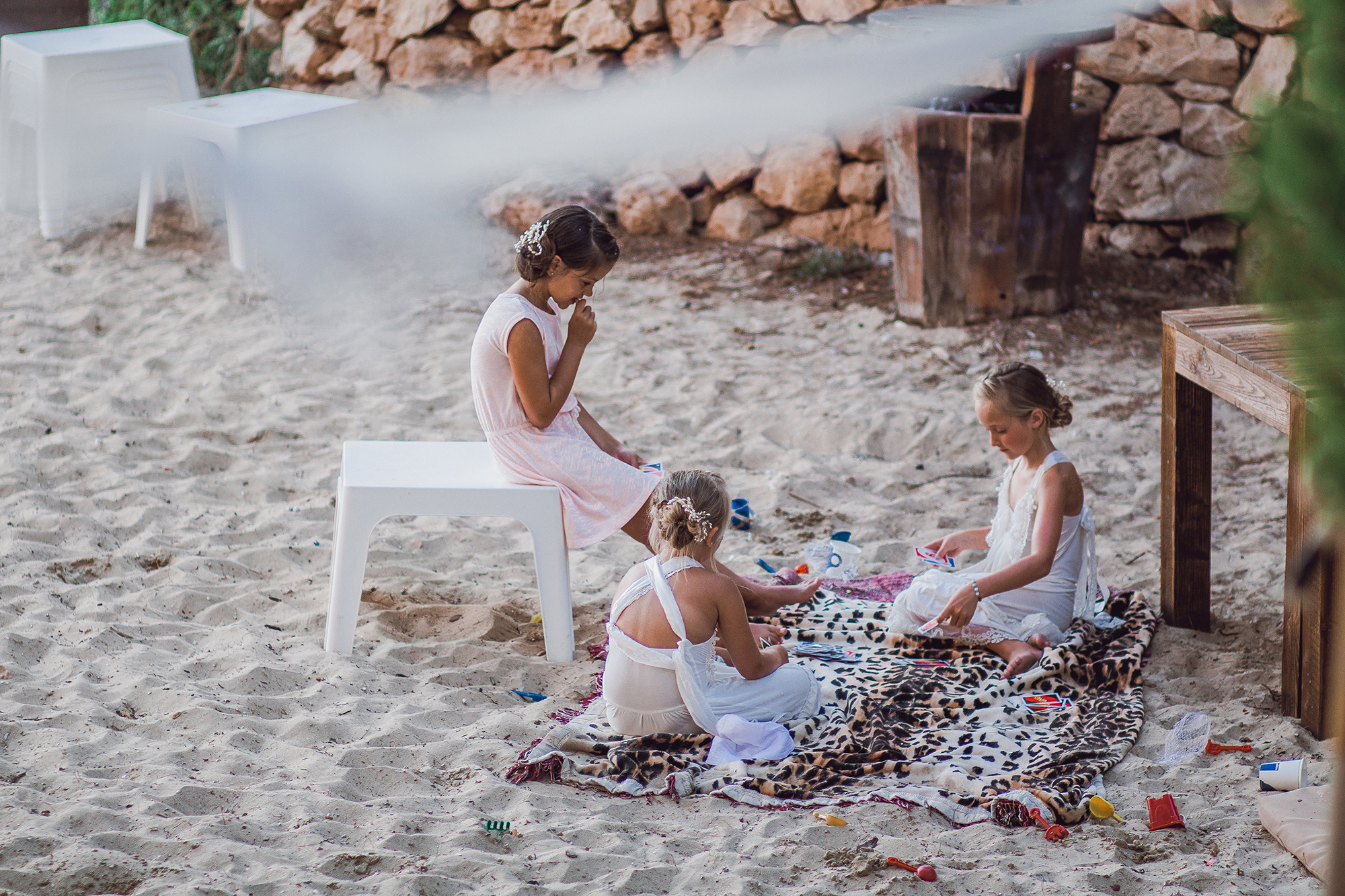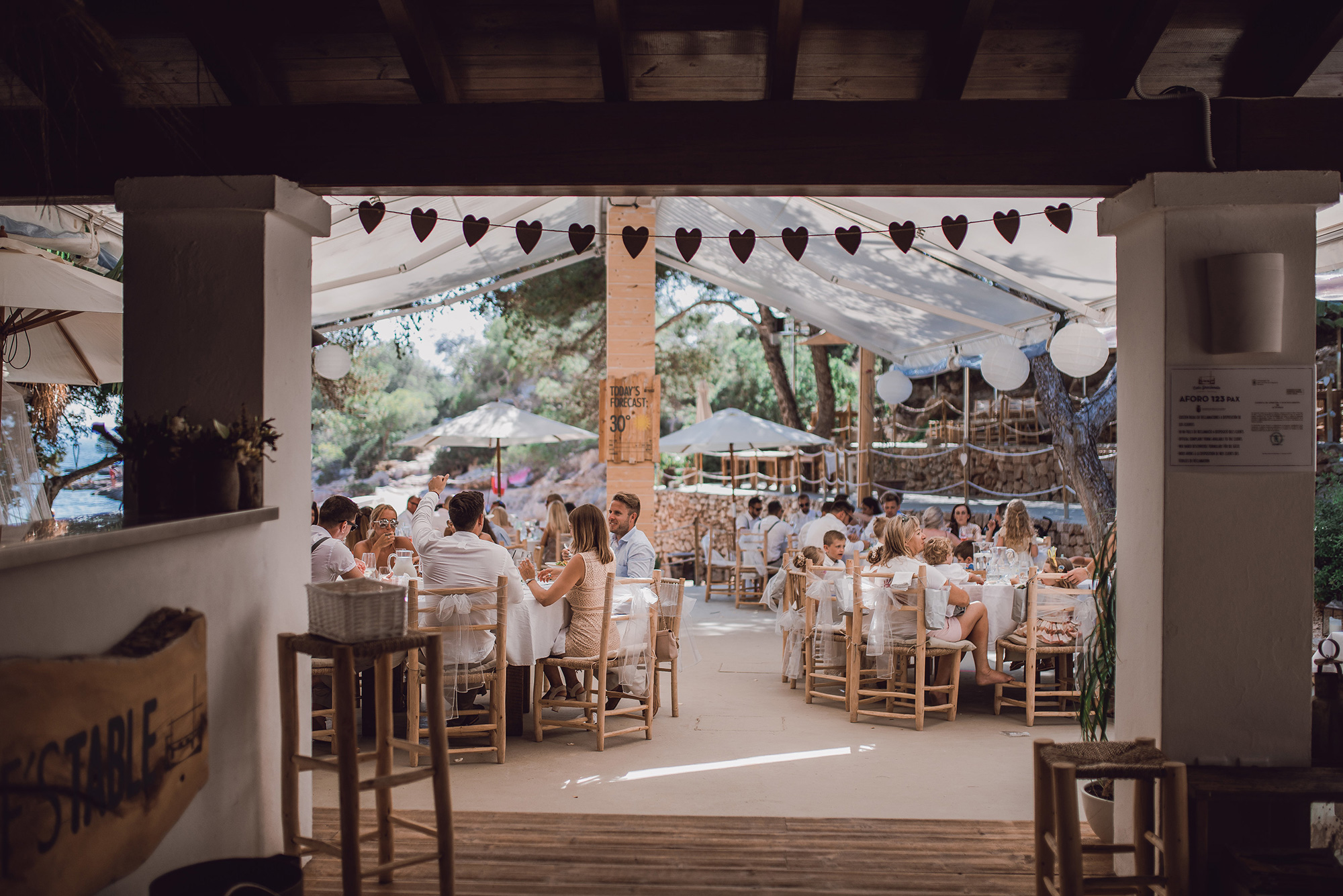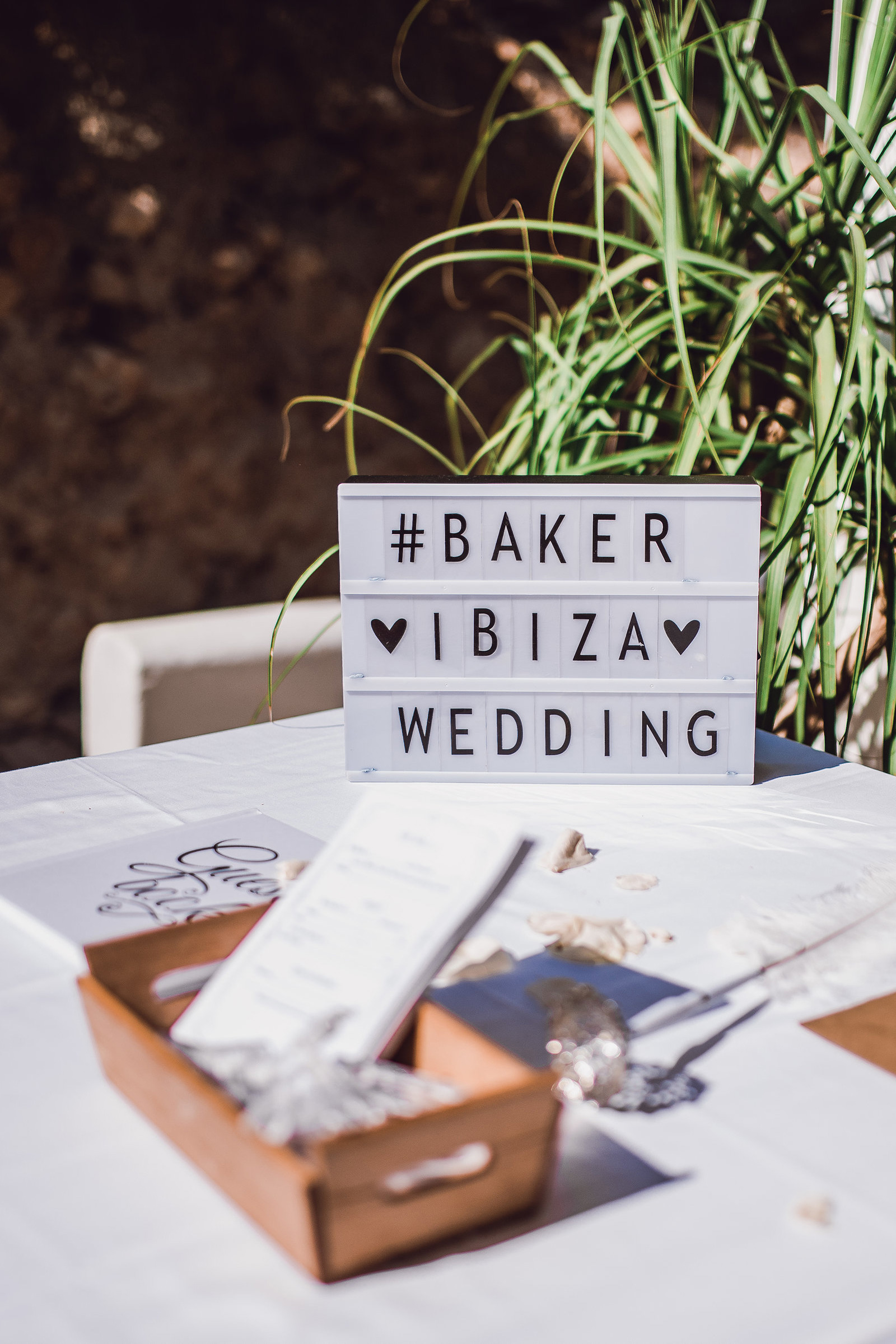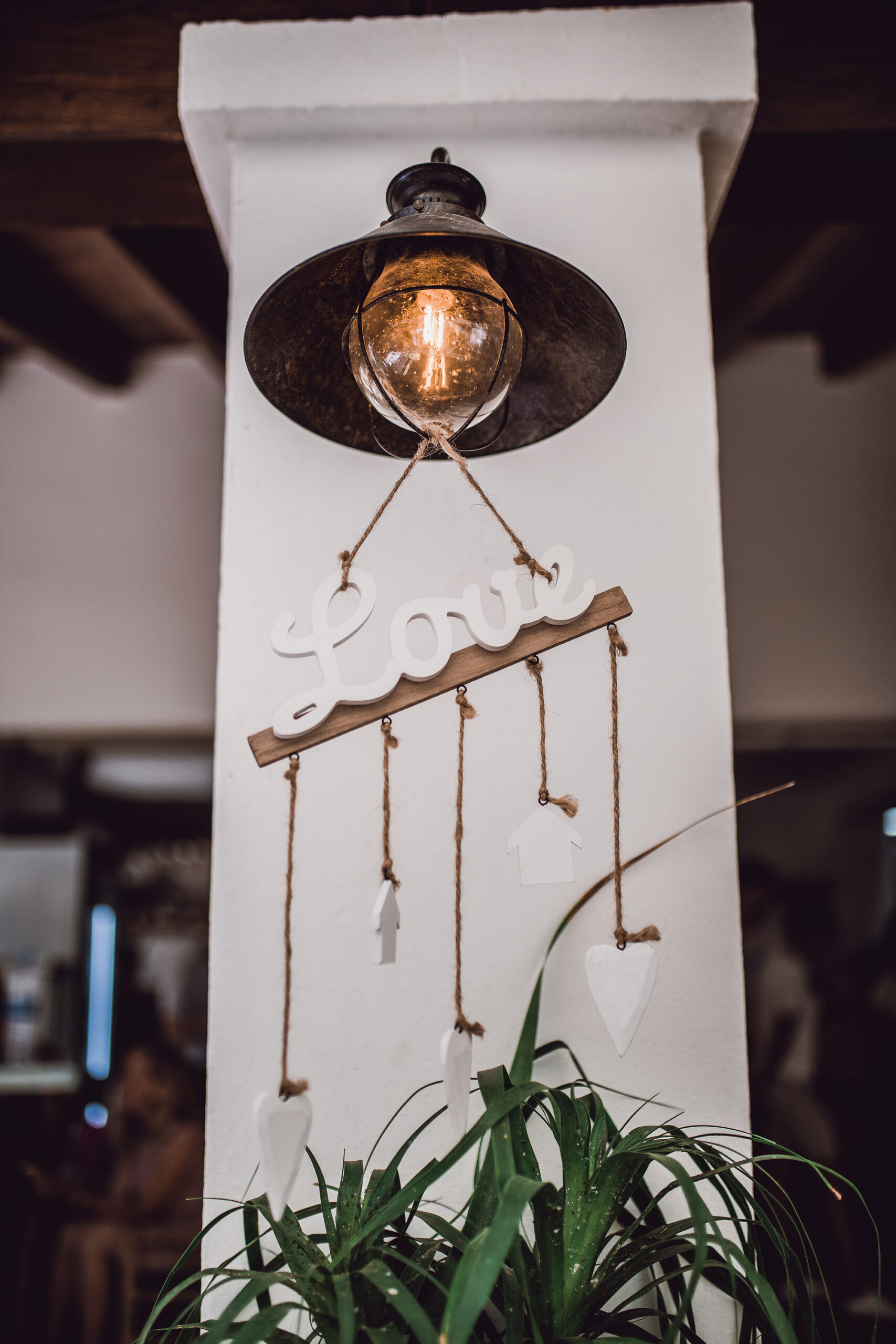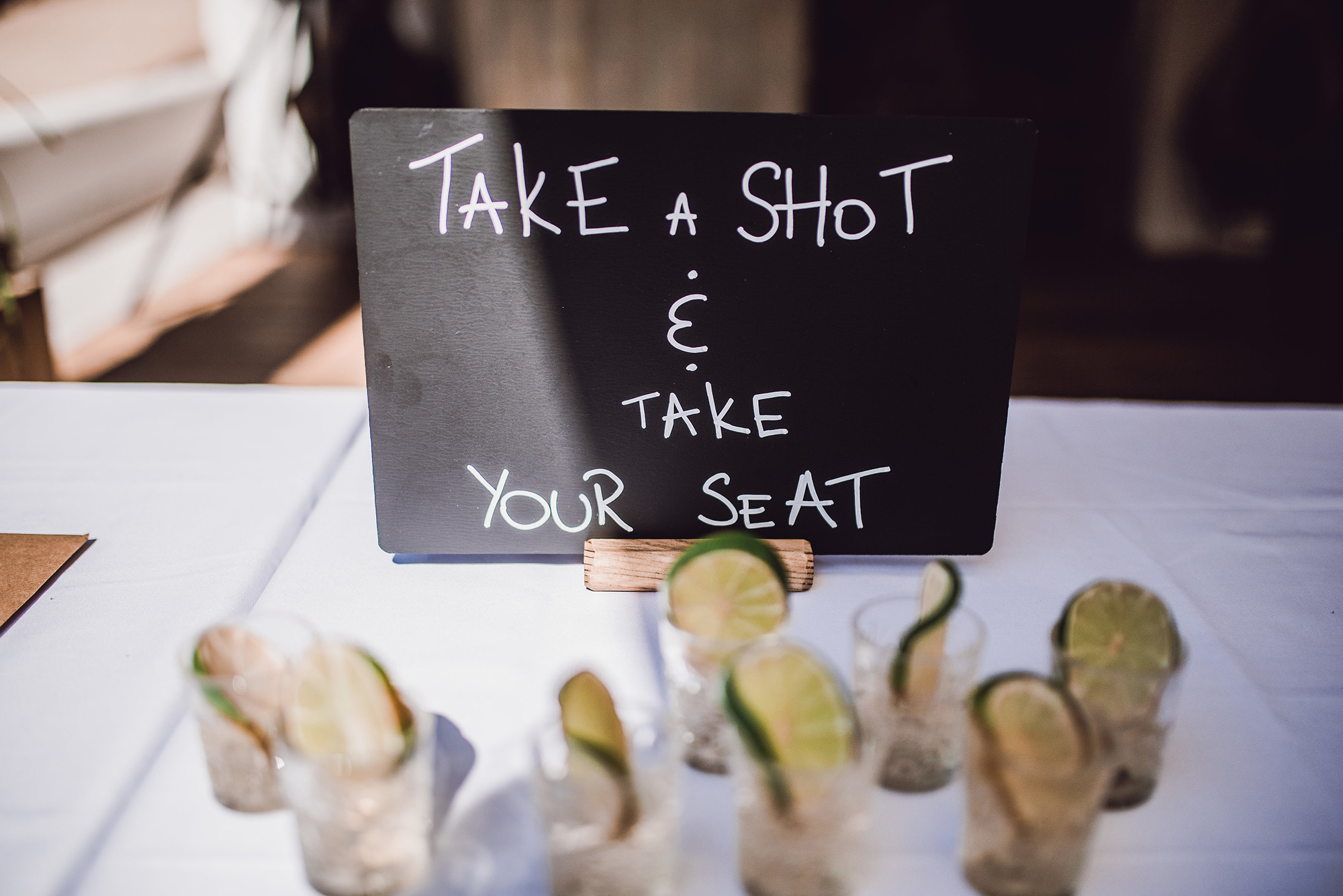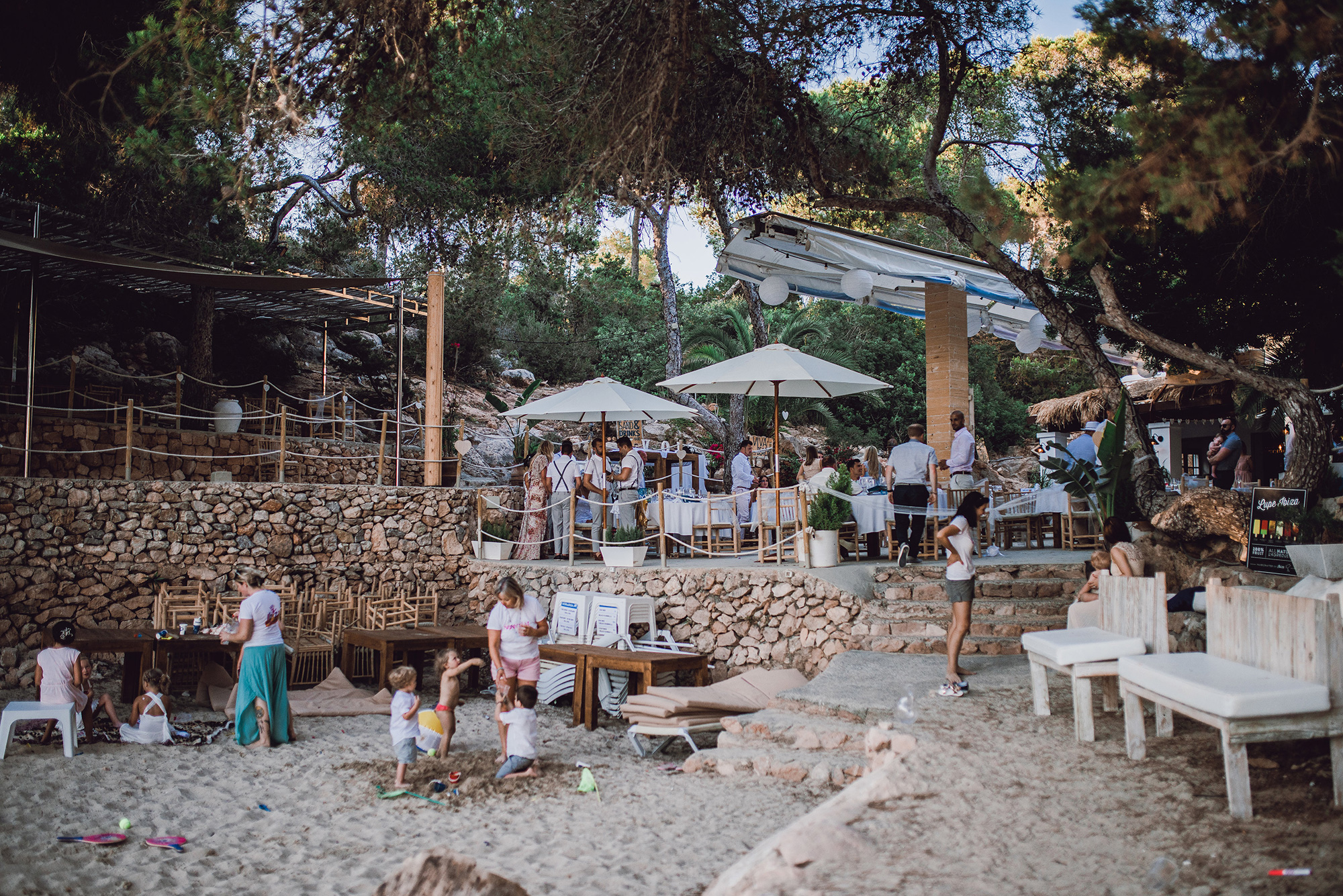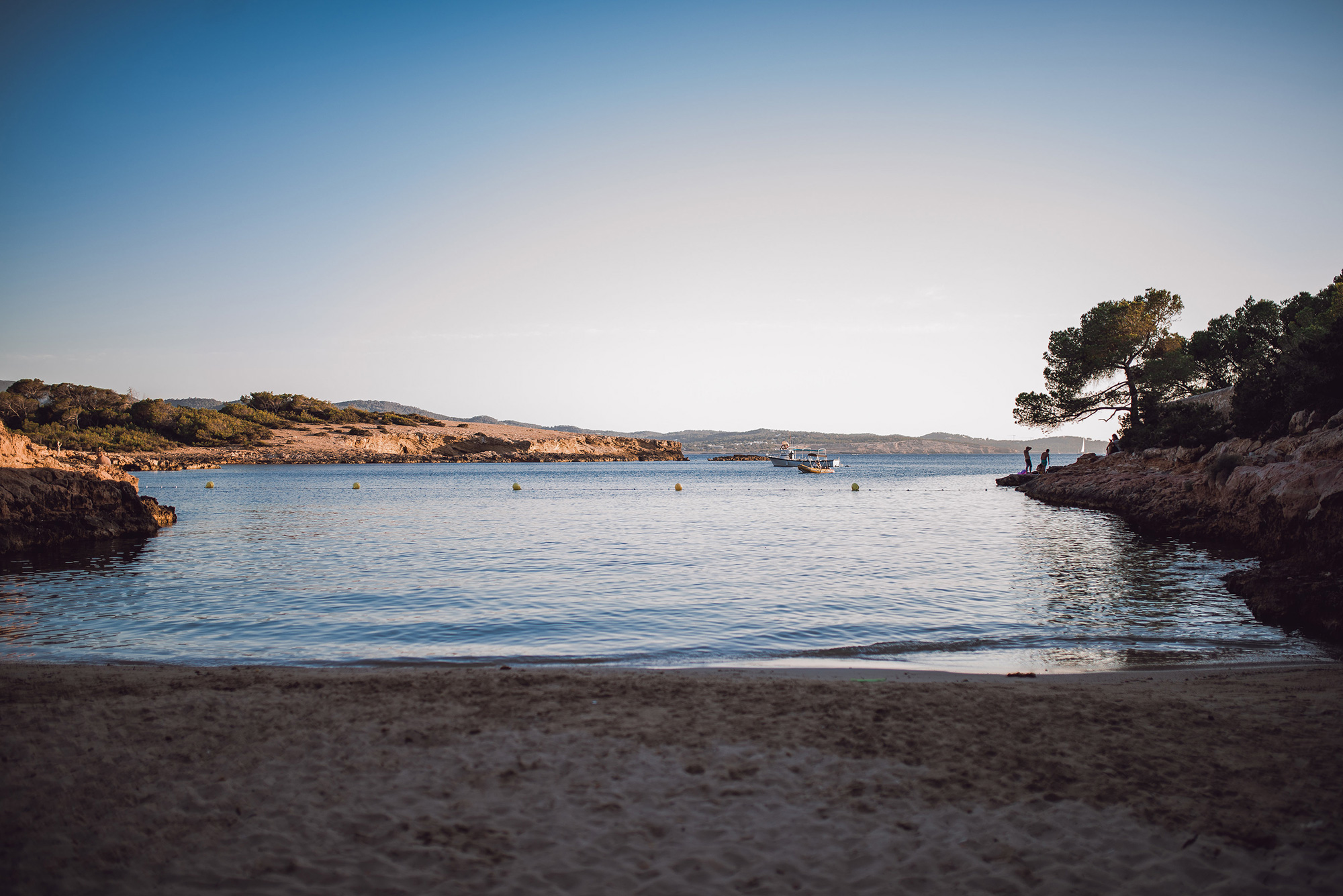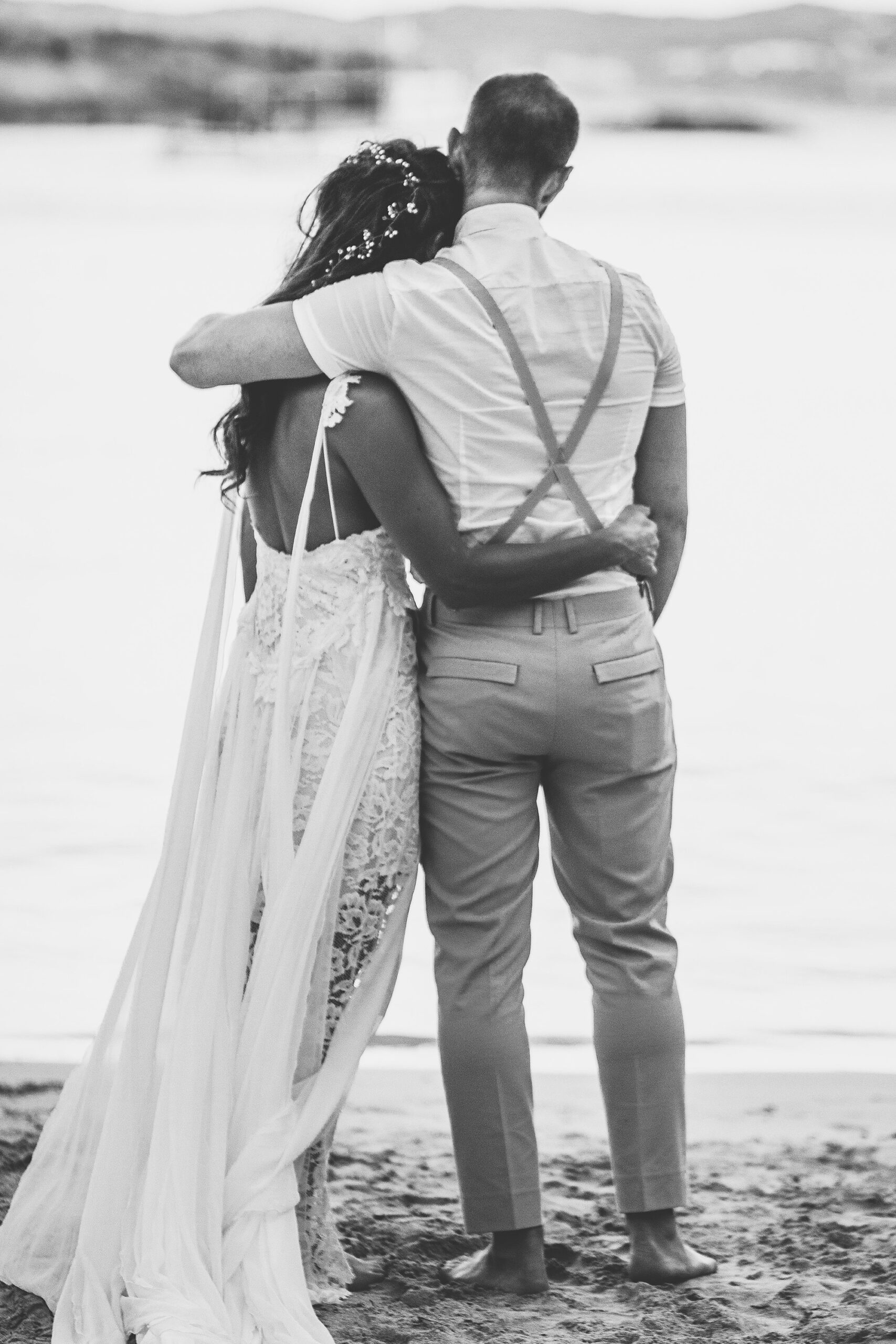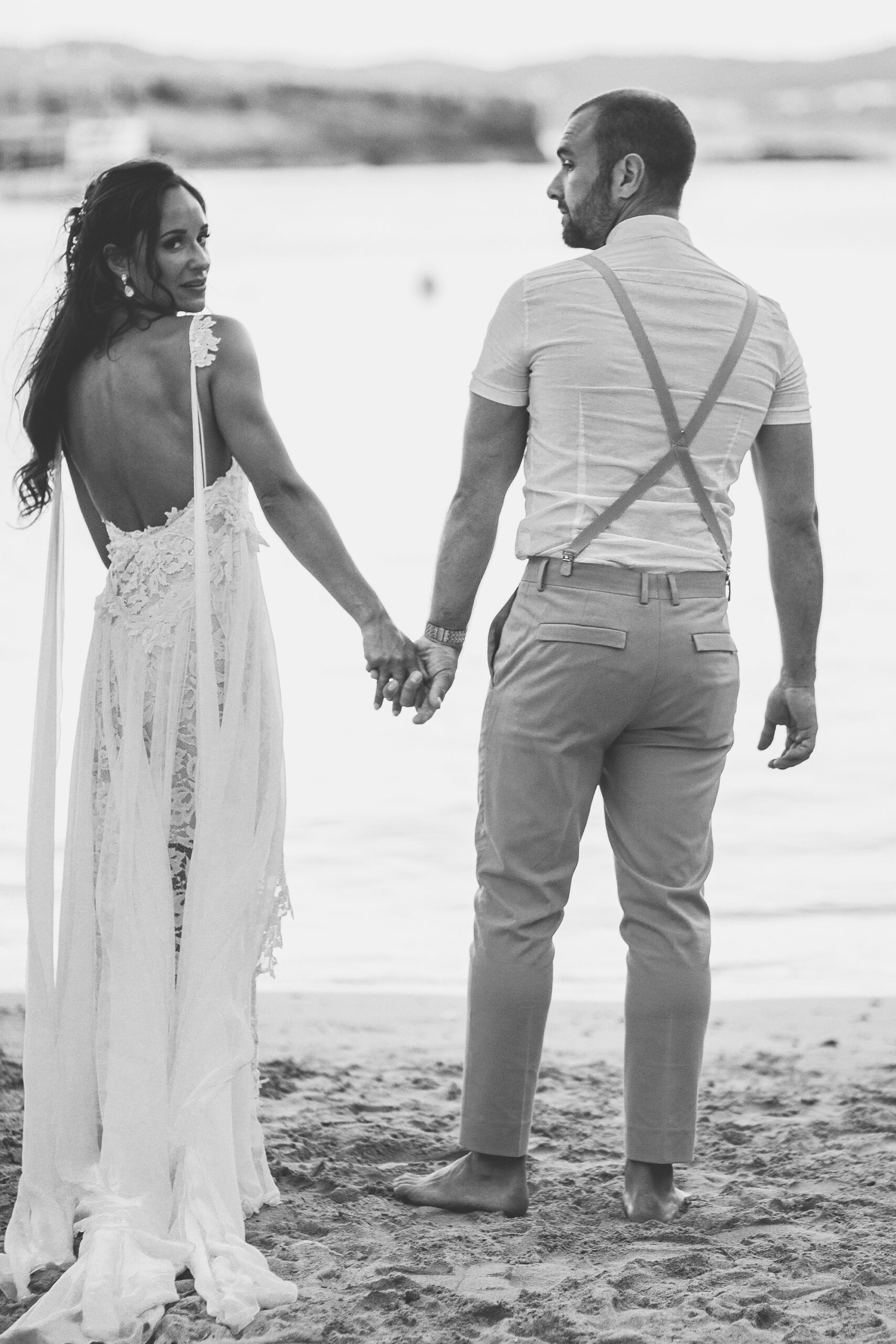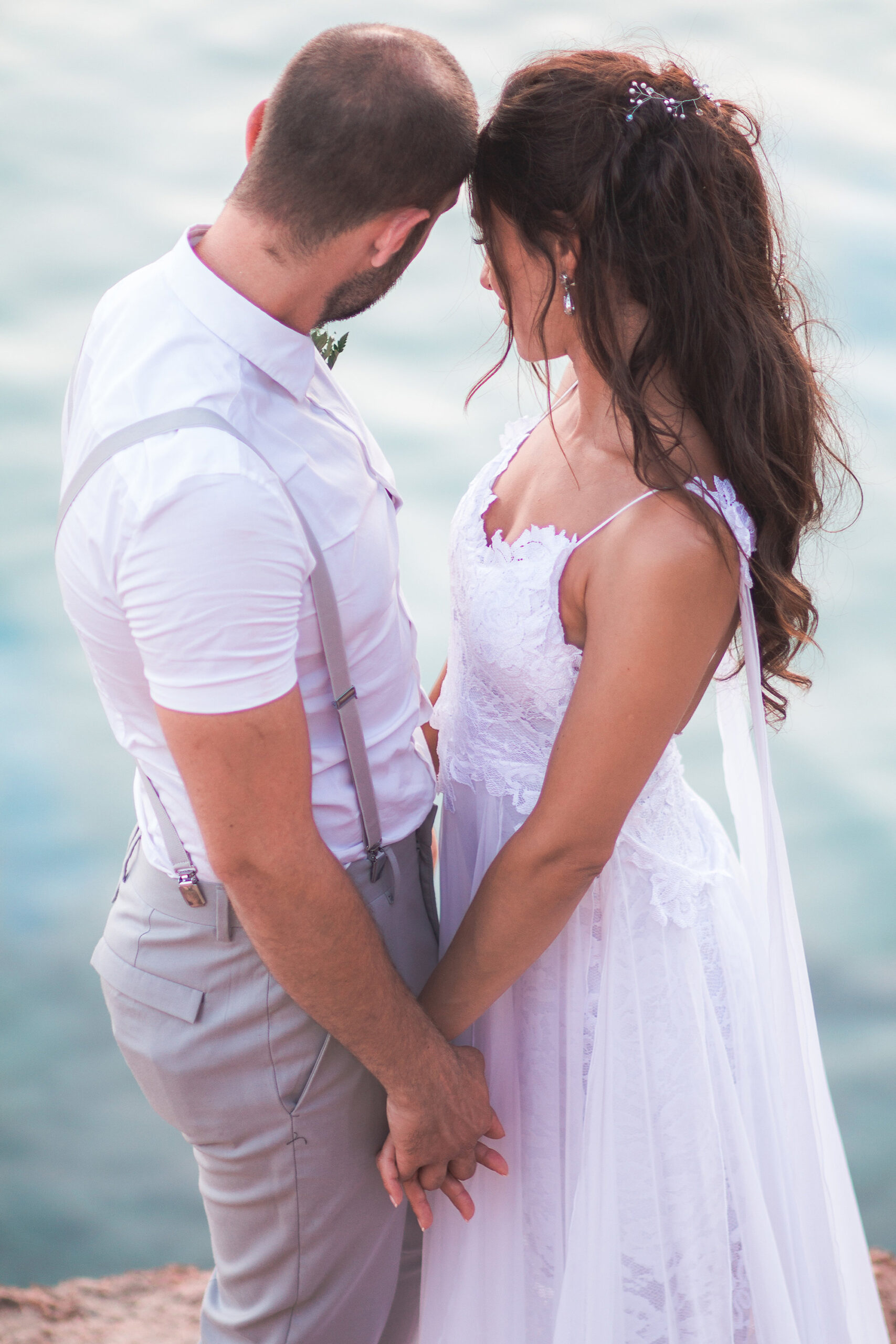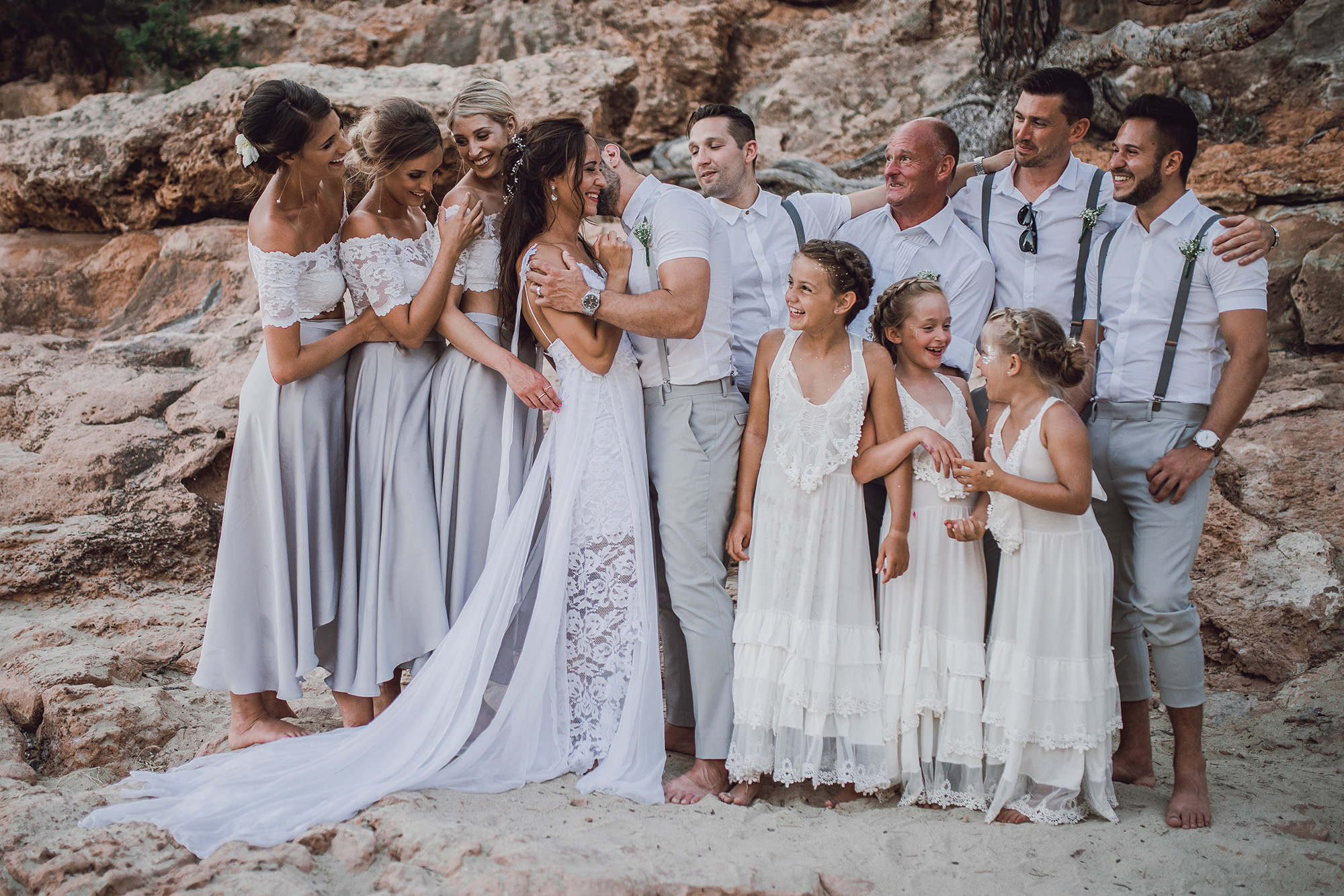 The couple were glad their children were old enough to be involved in the wedding day.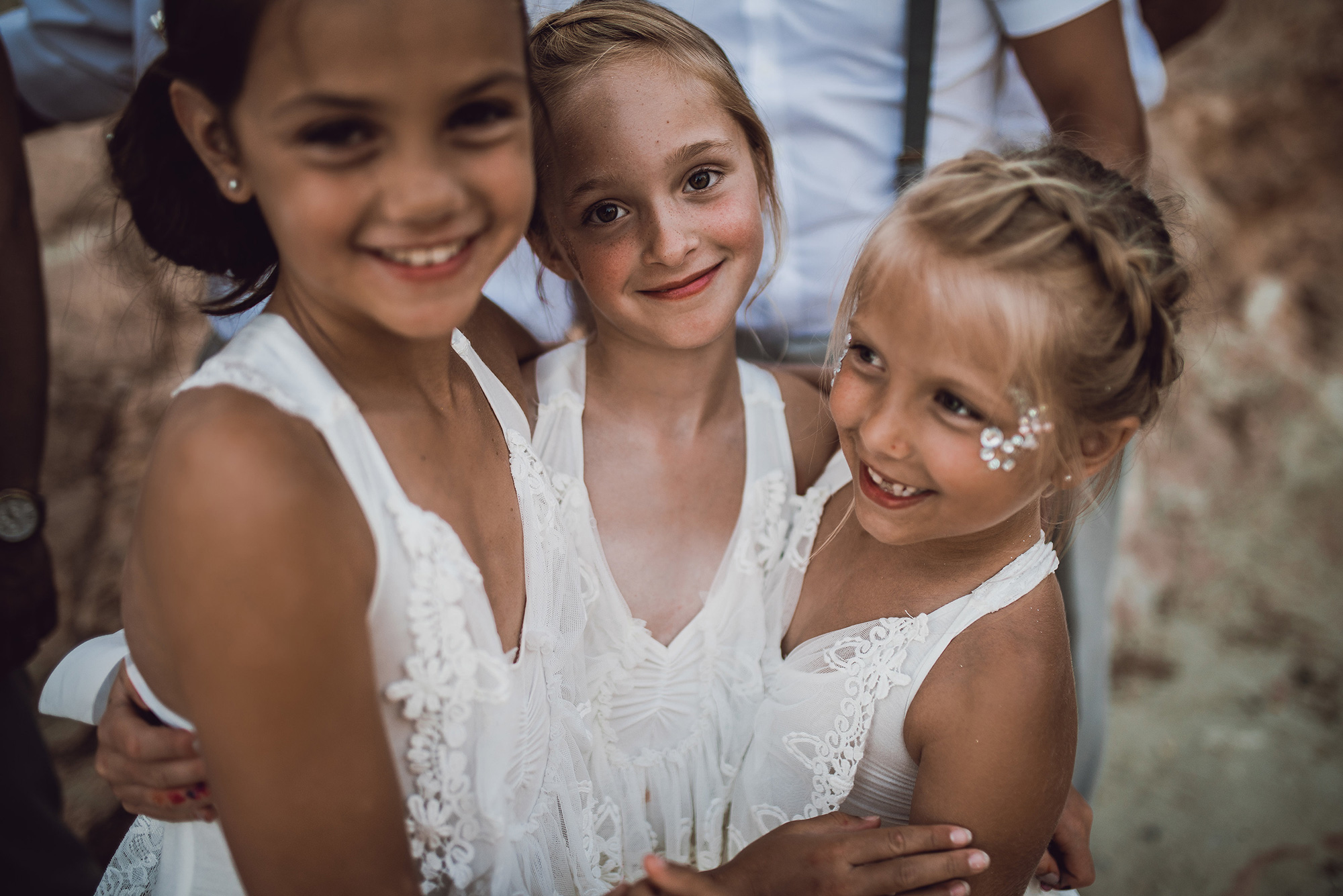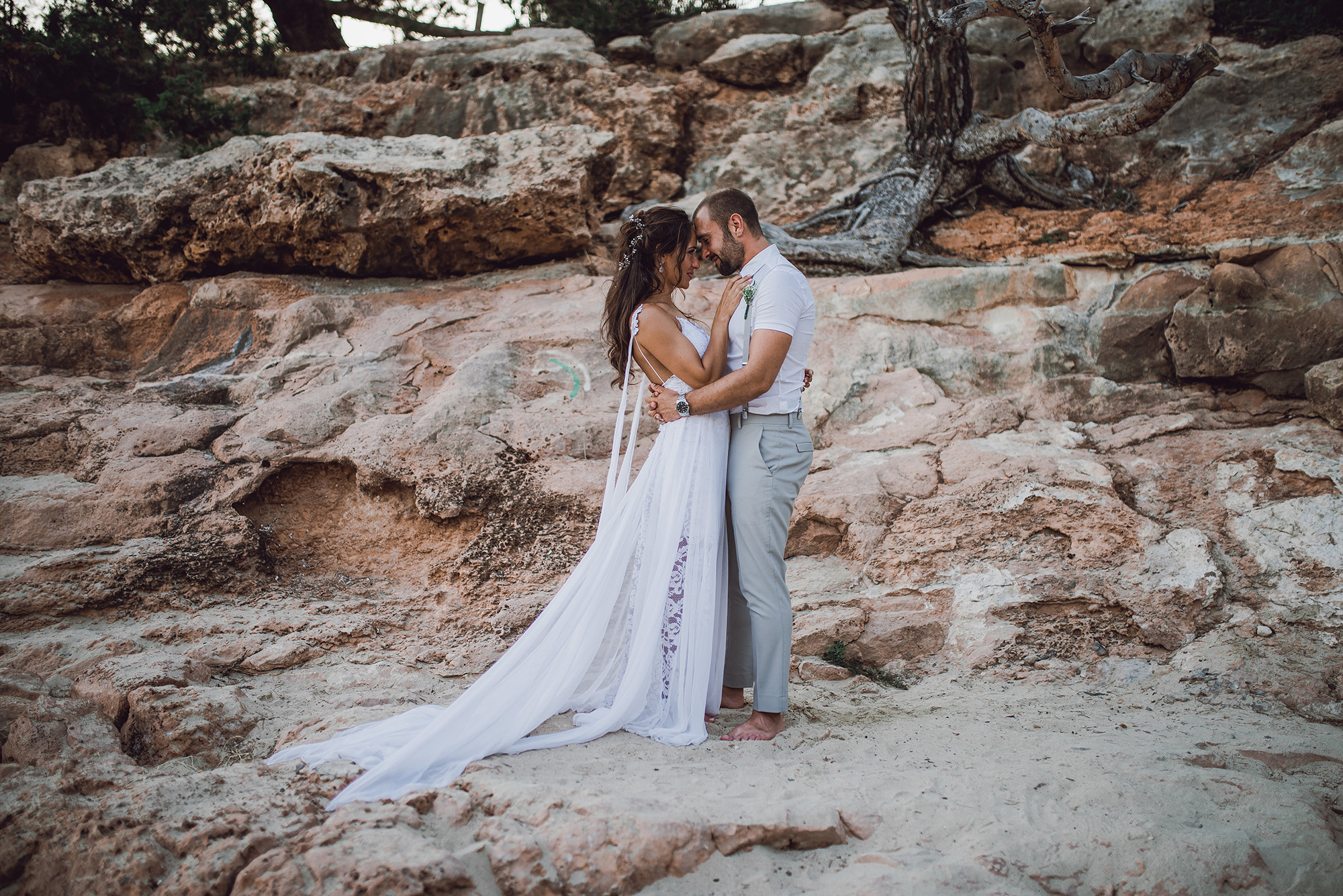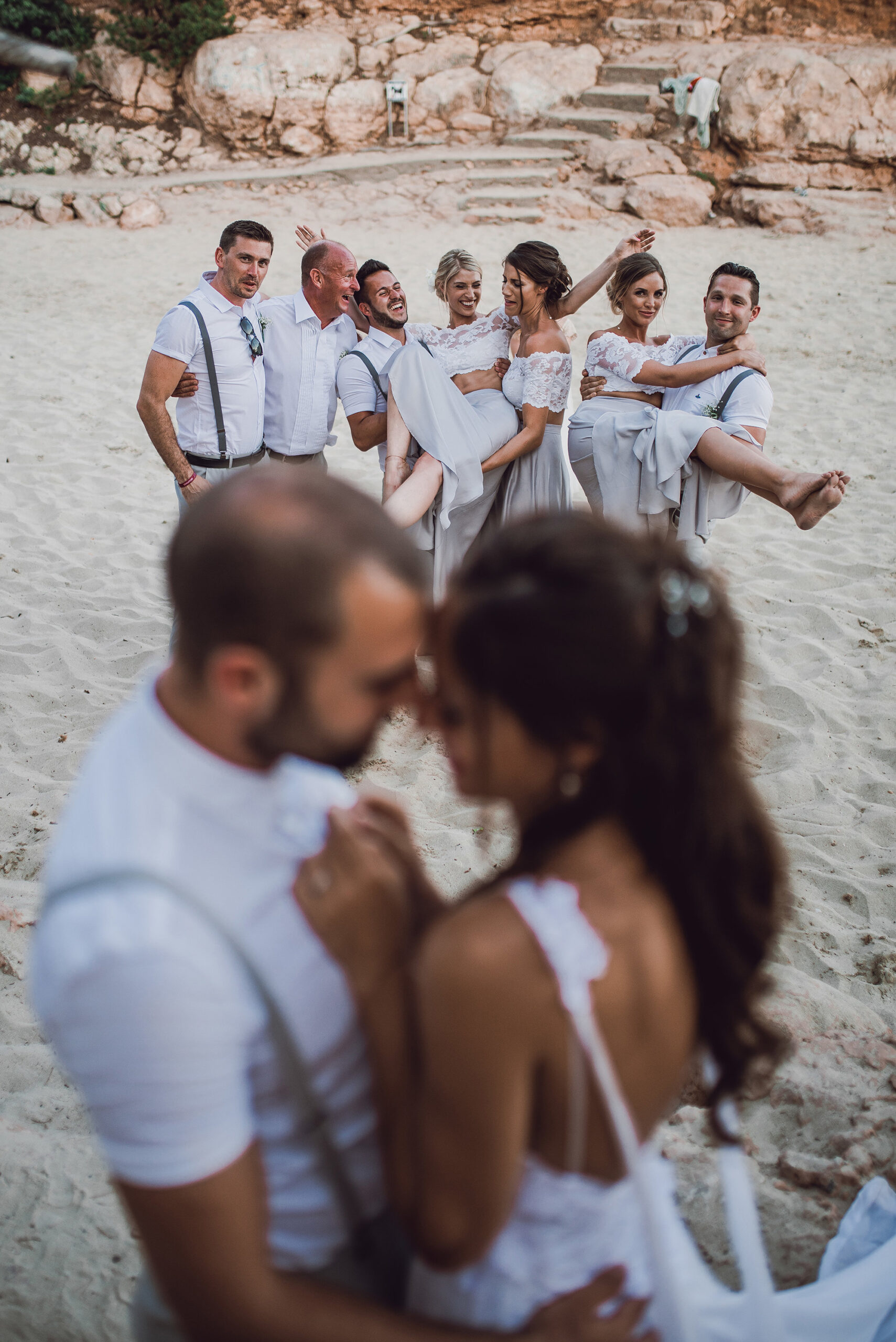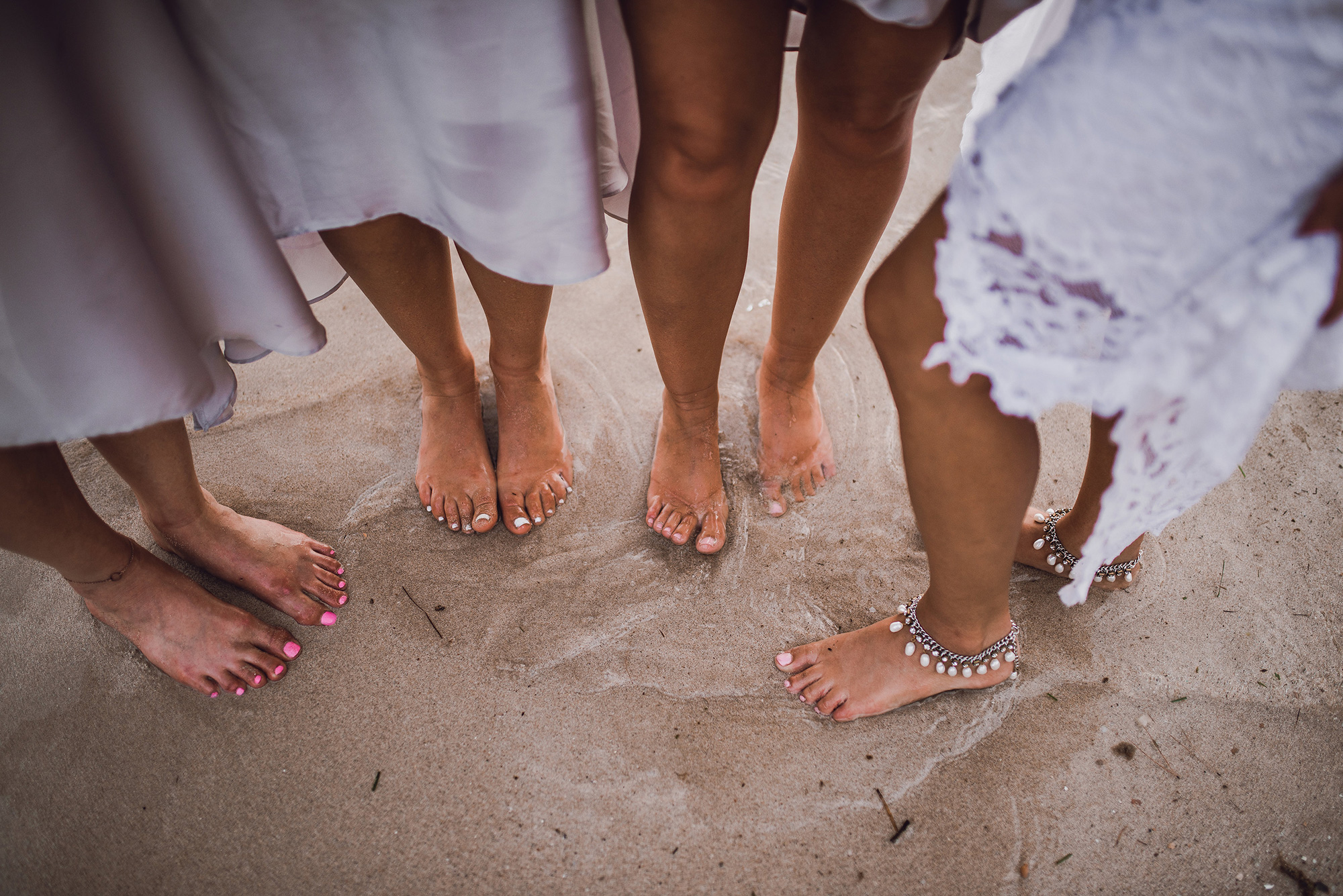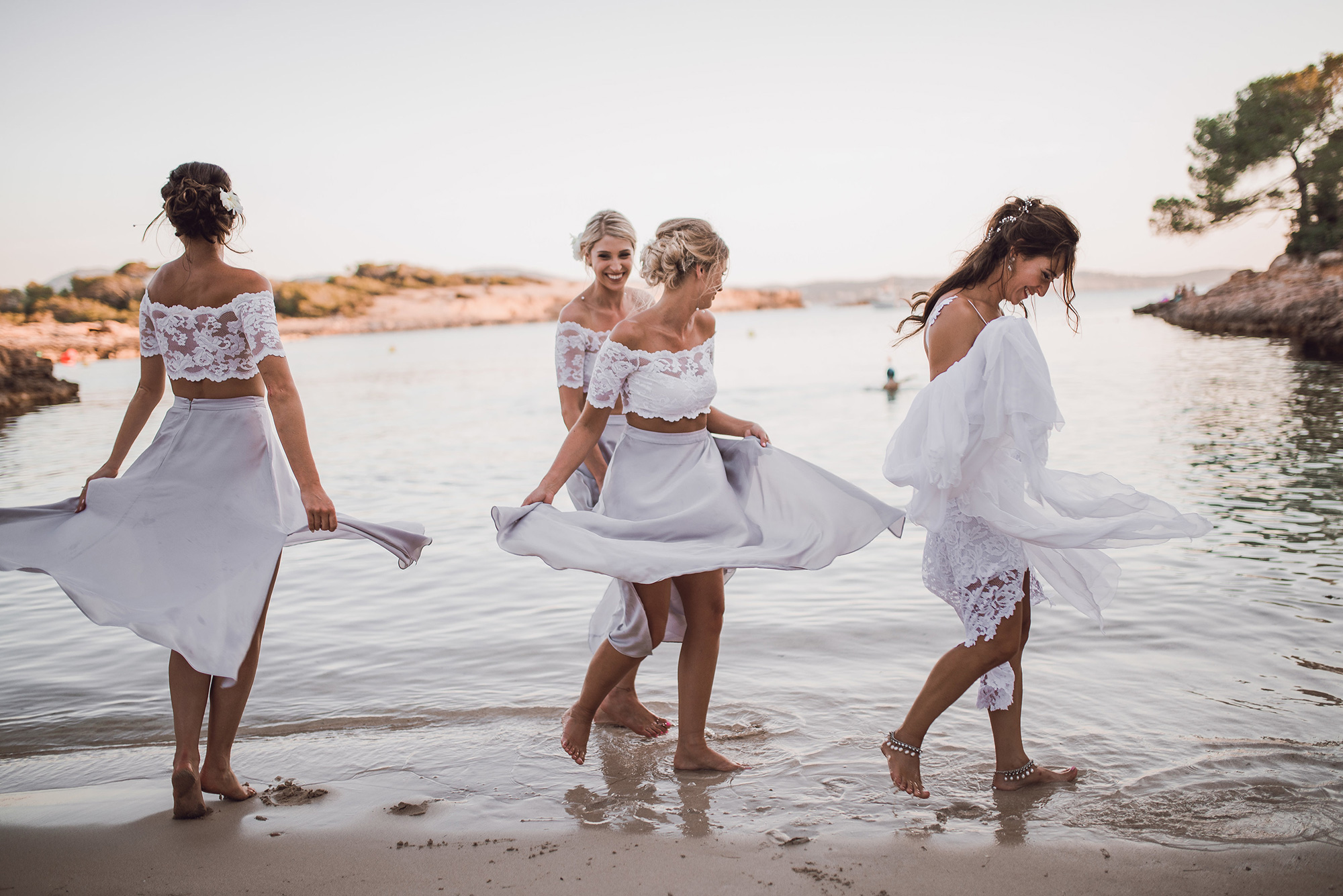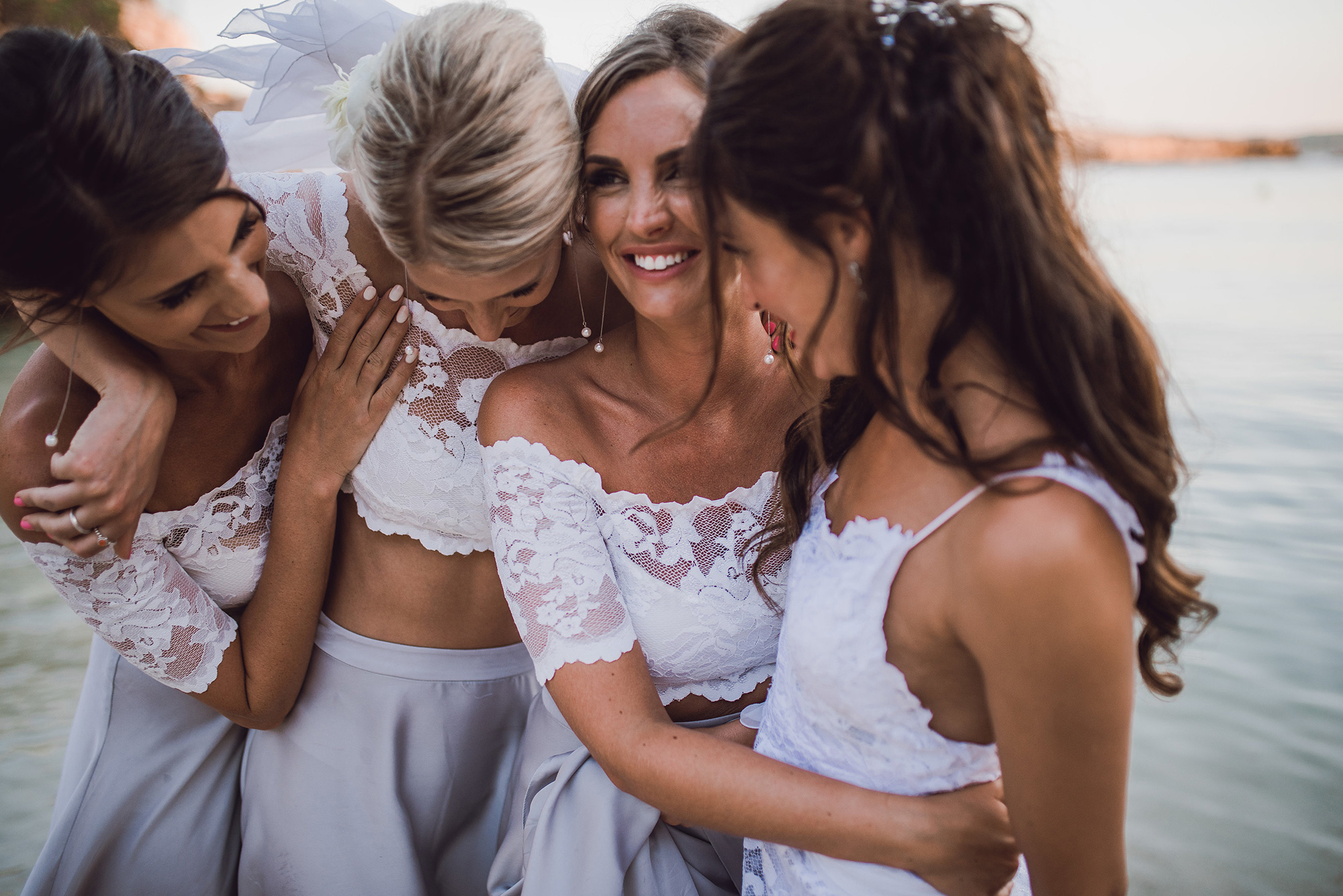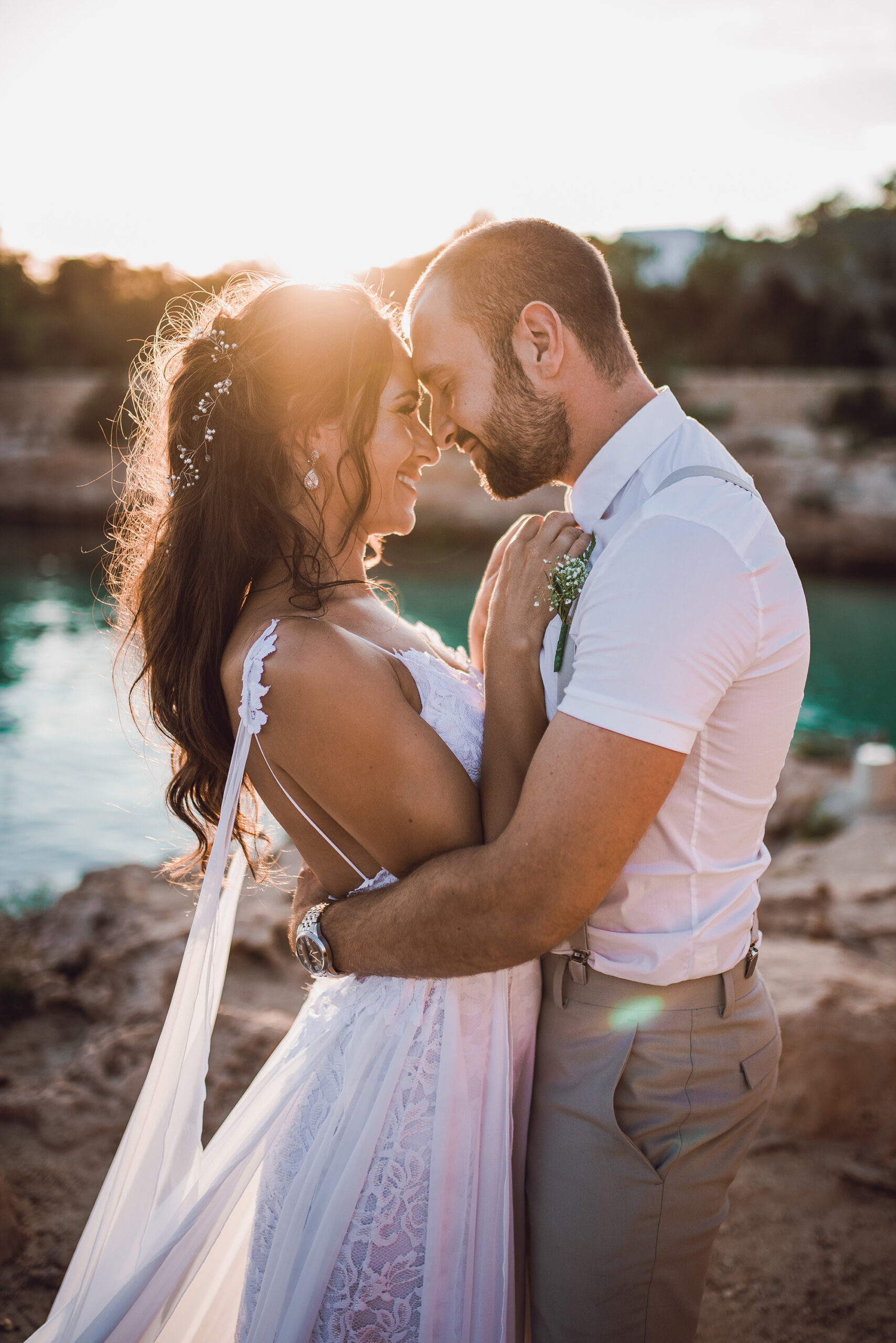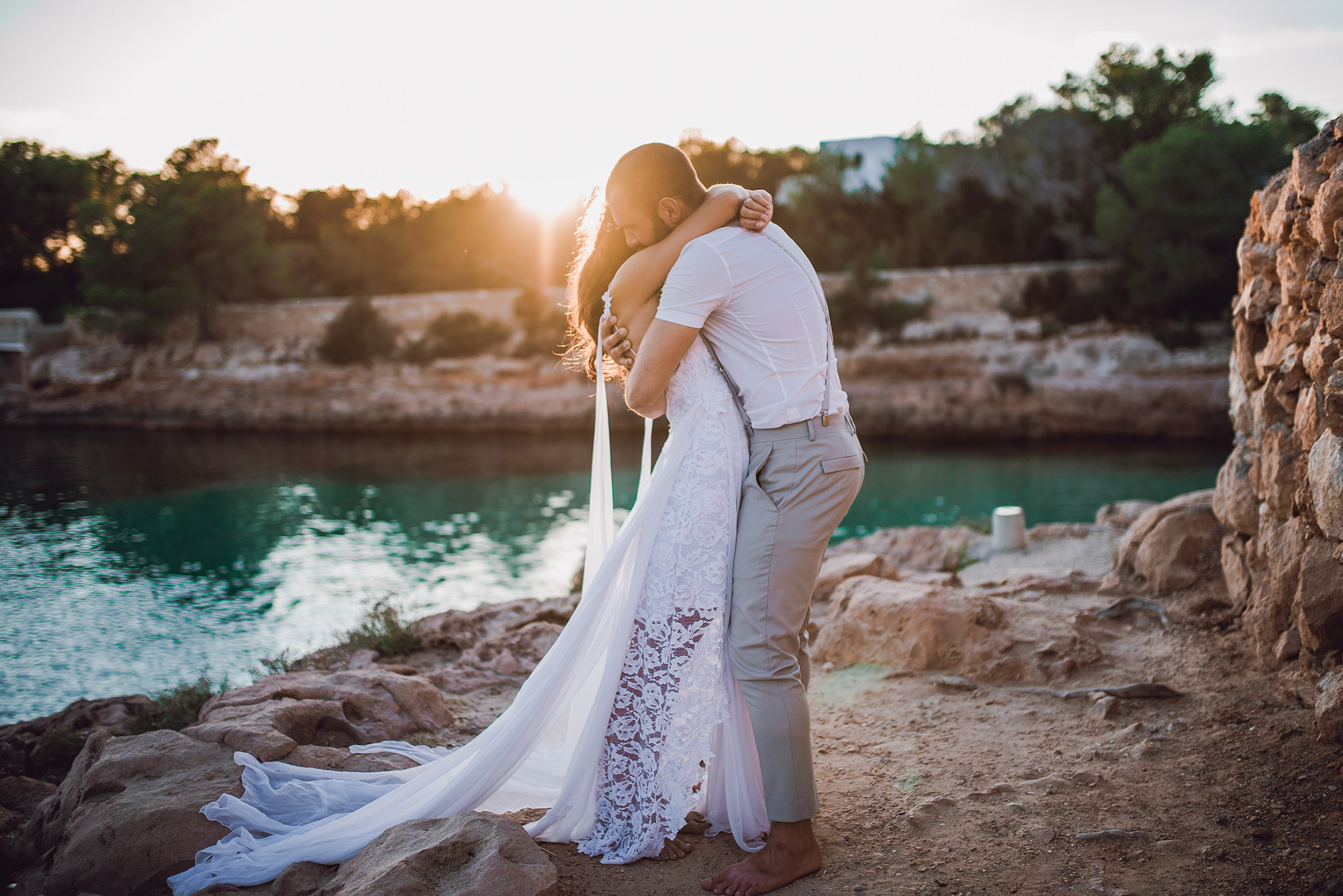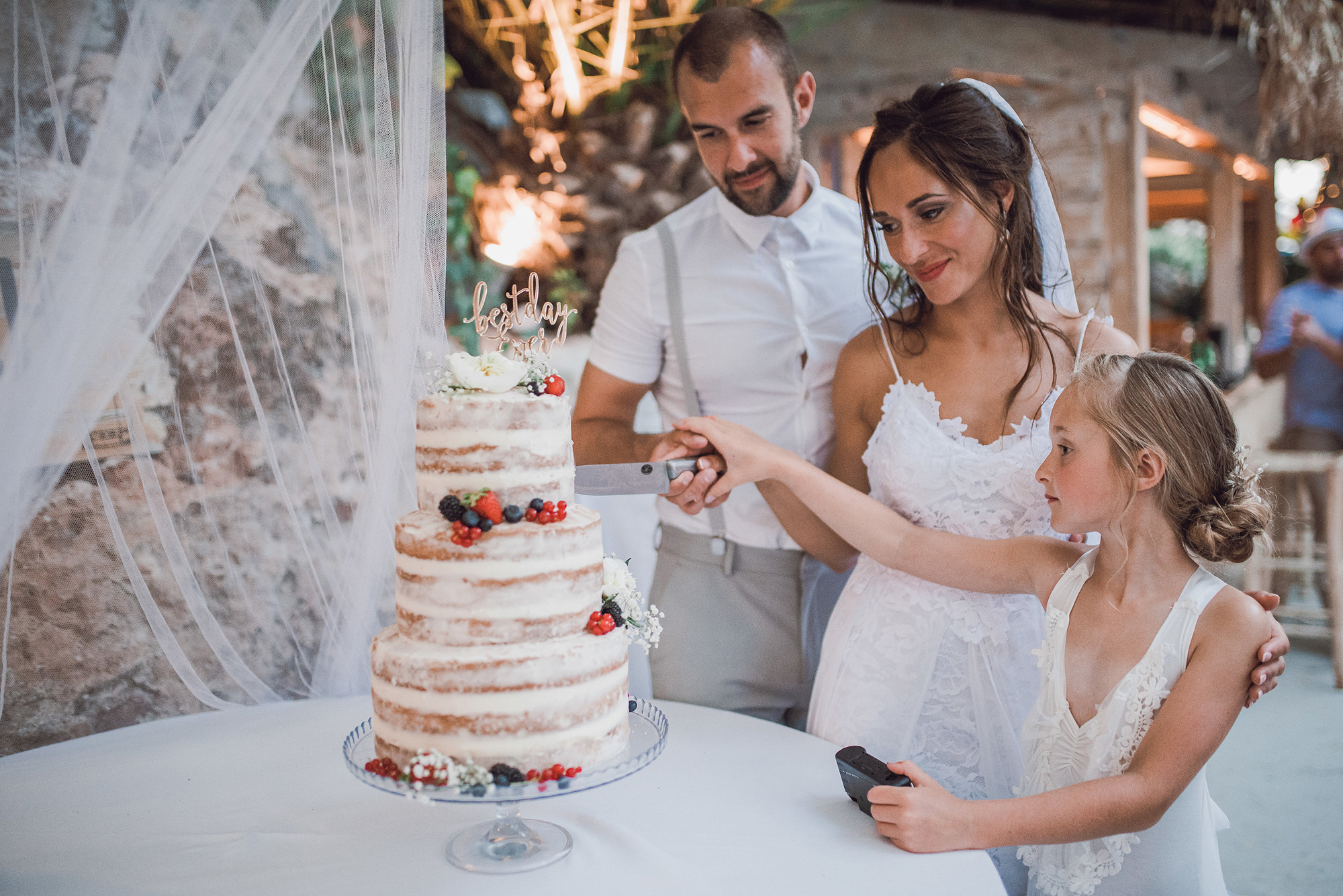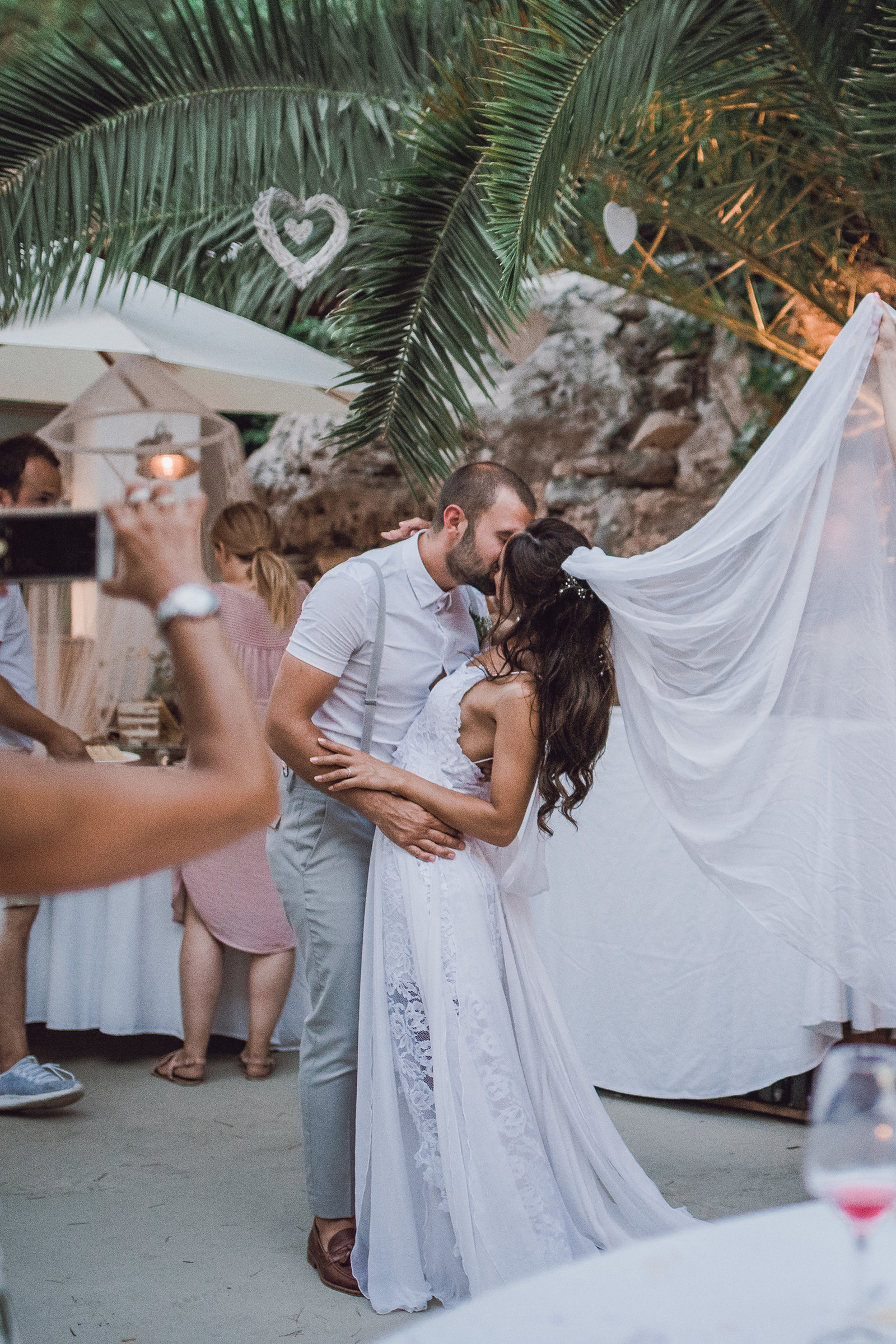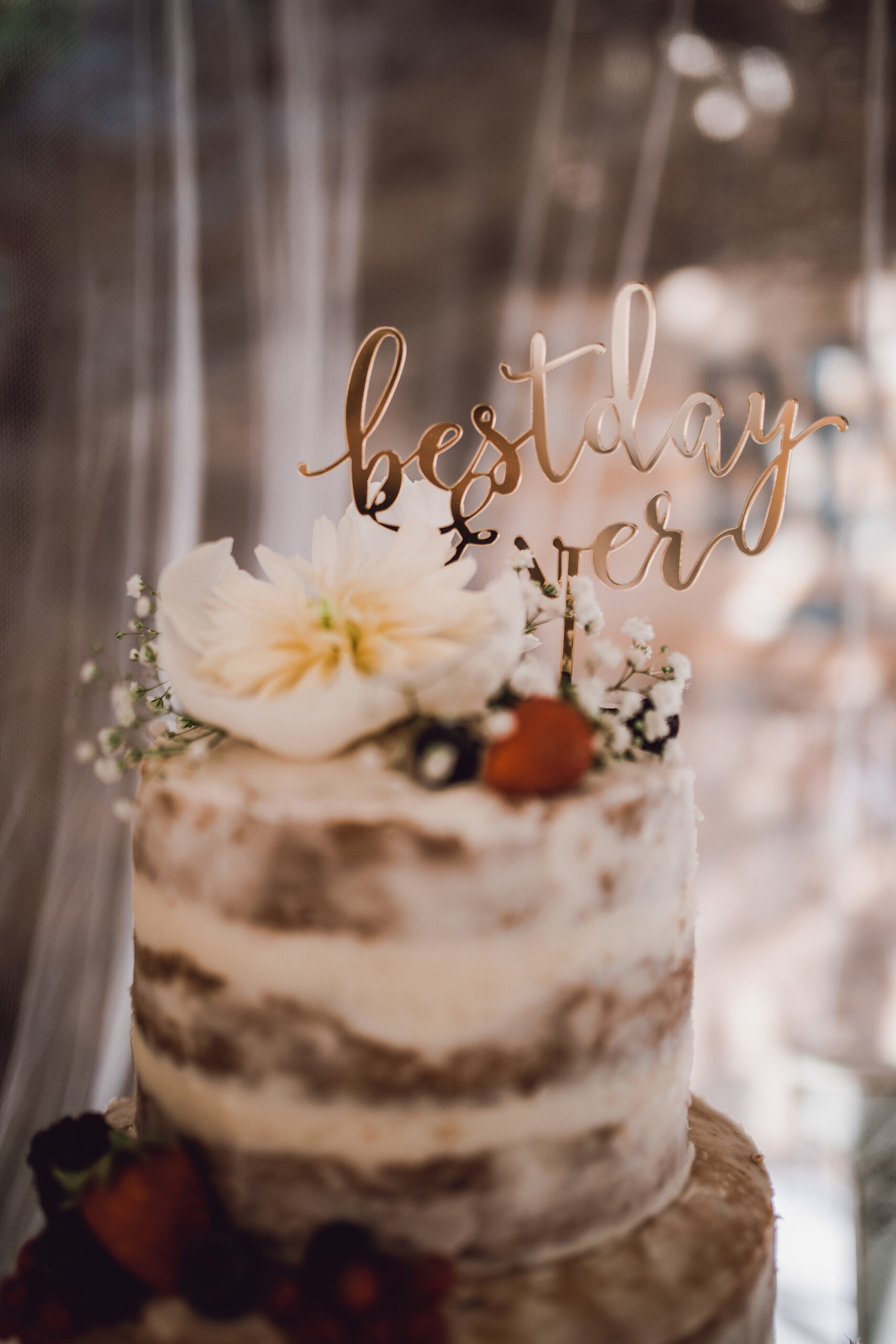 "It was a simple dirty iced cake with flowers and berry decorations, and a gold topper," Amy says of their wedding cake.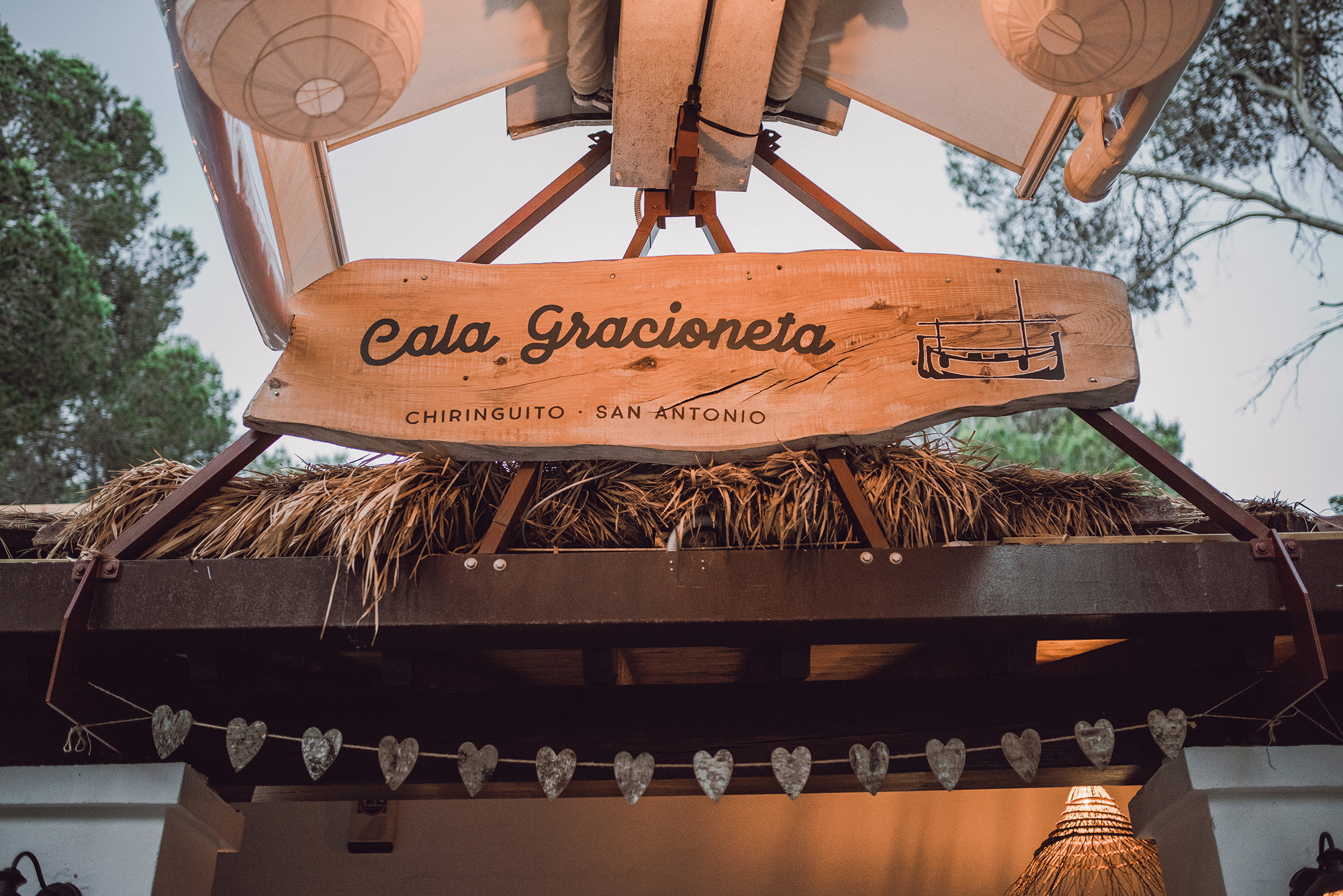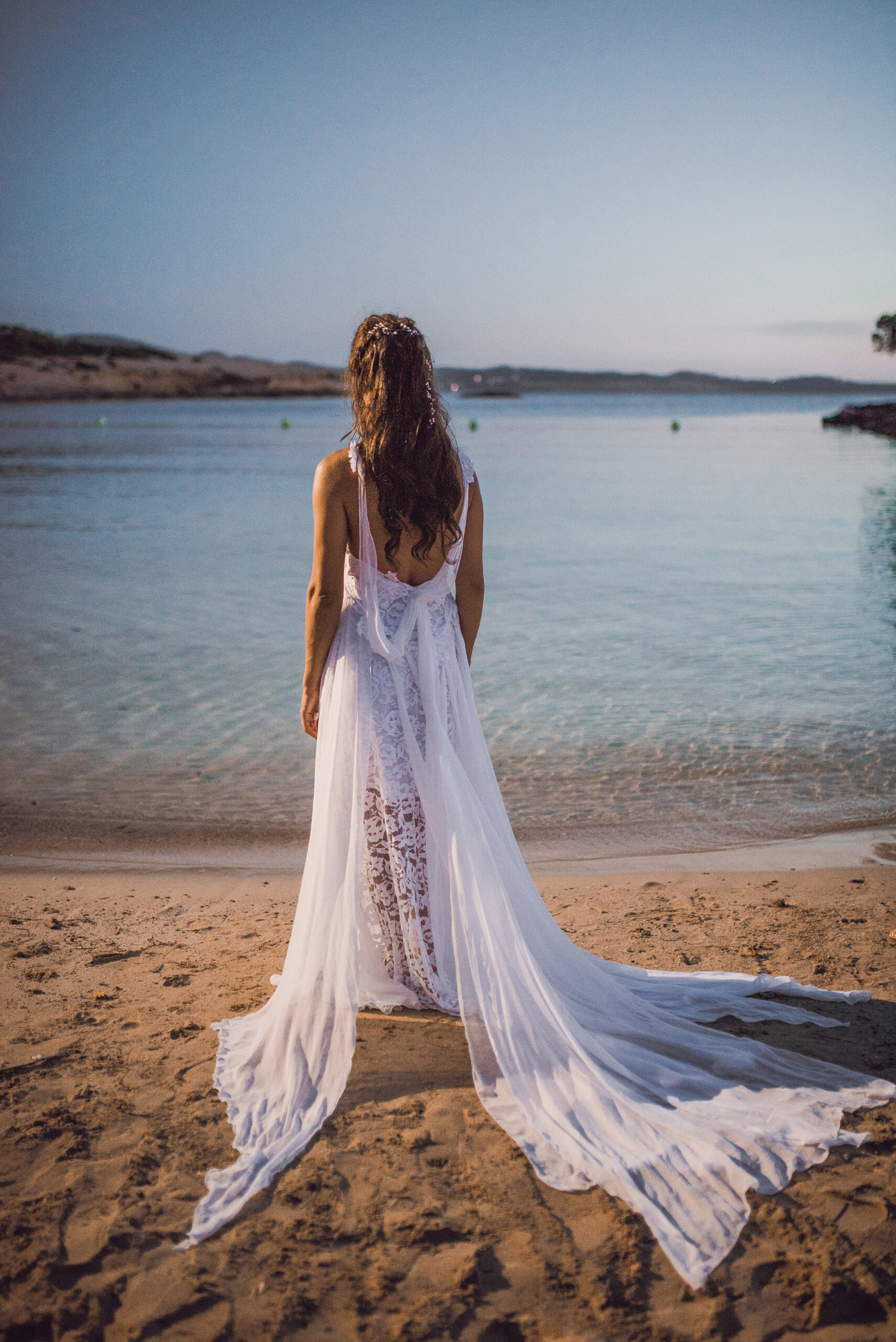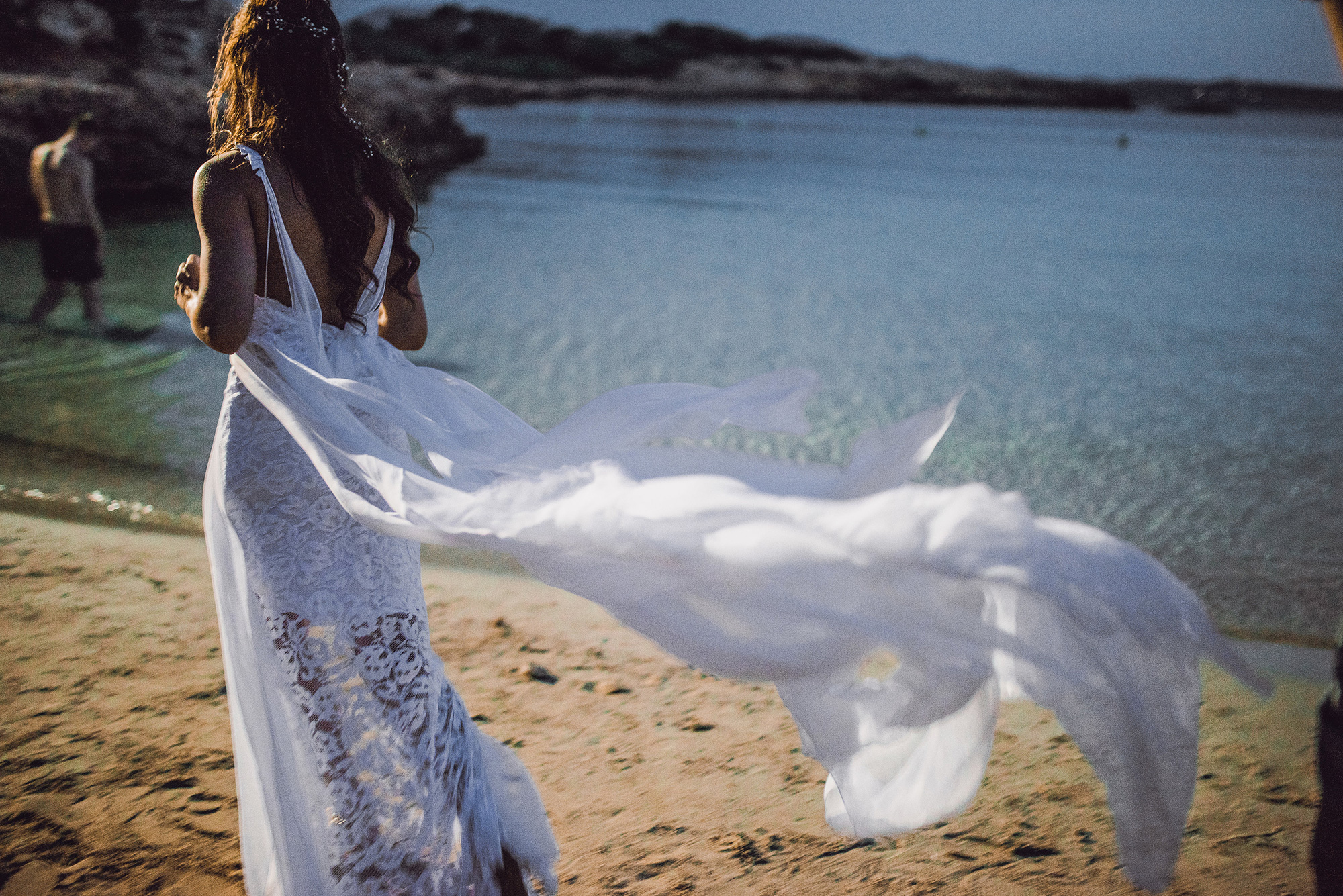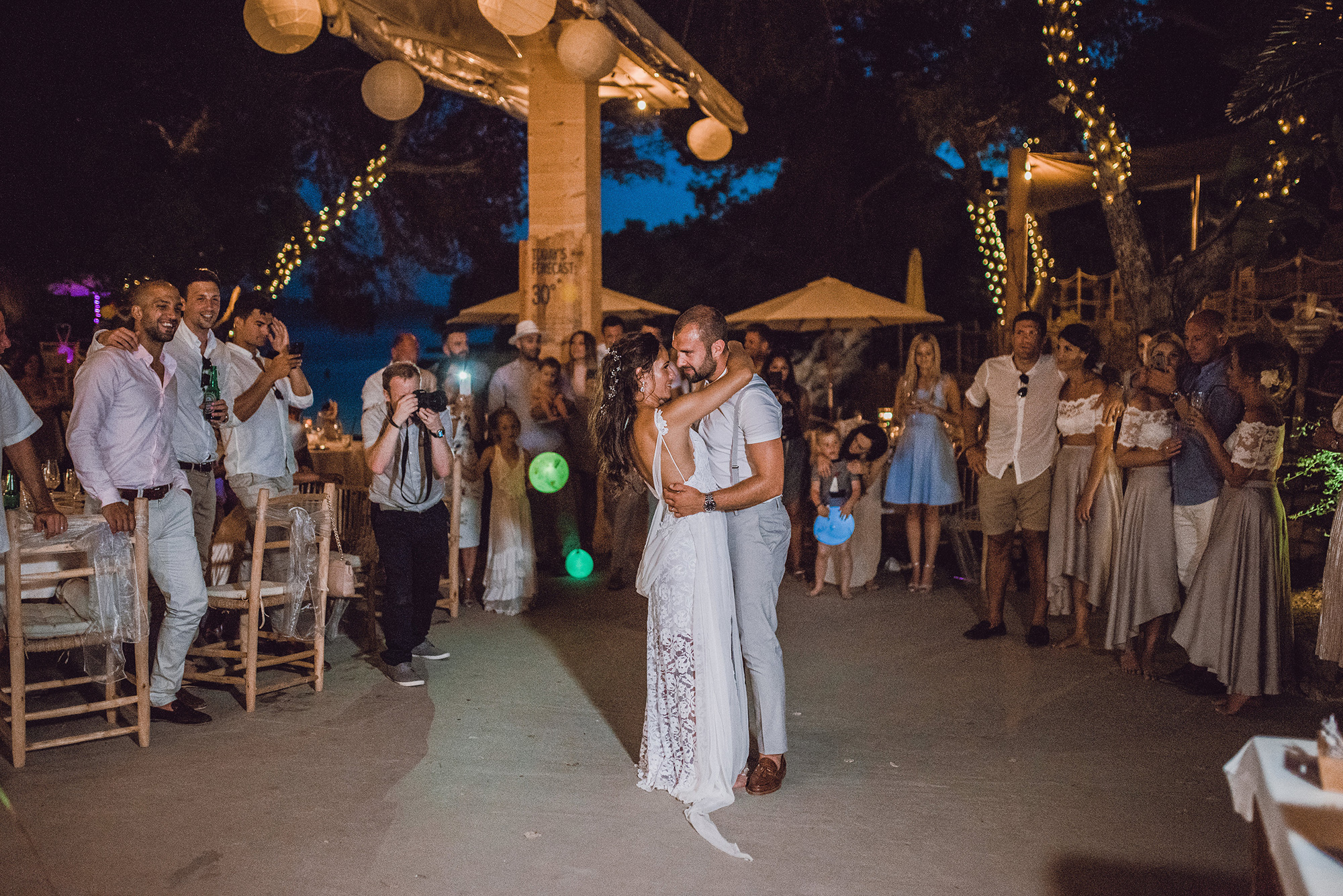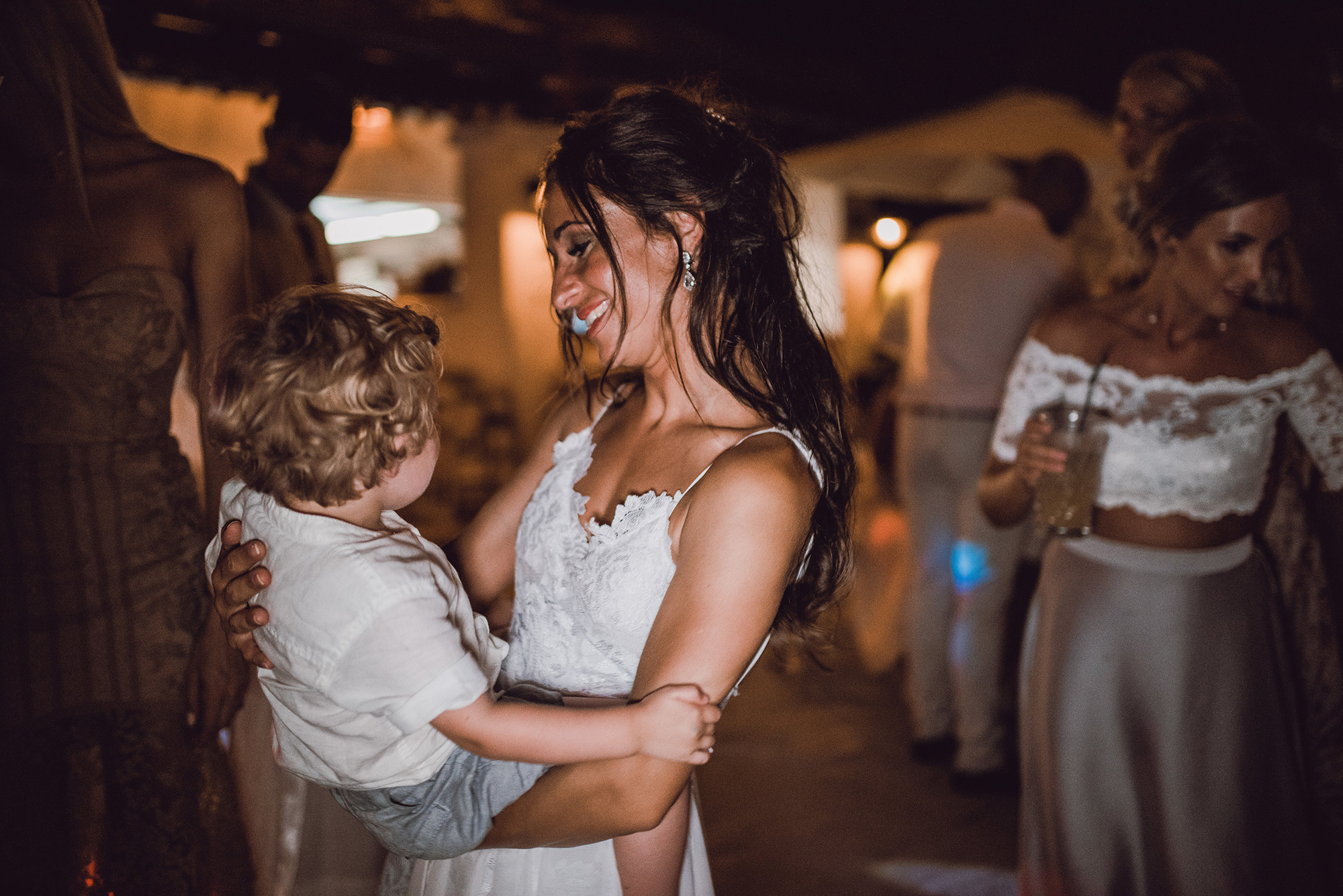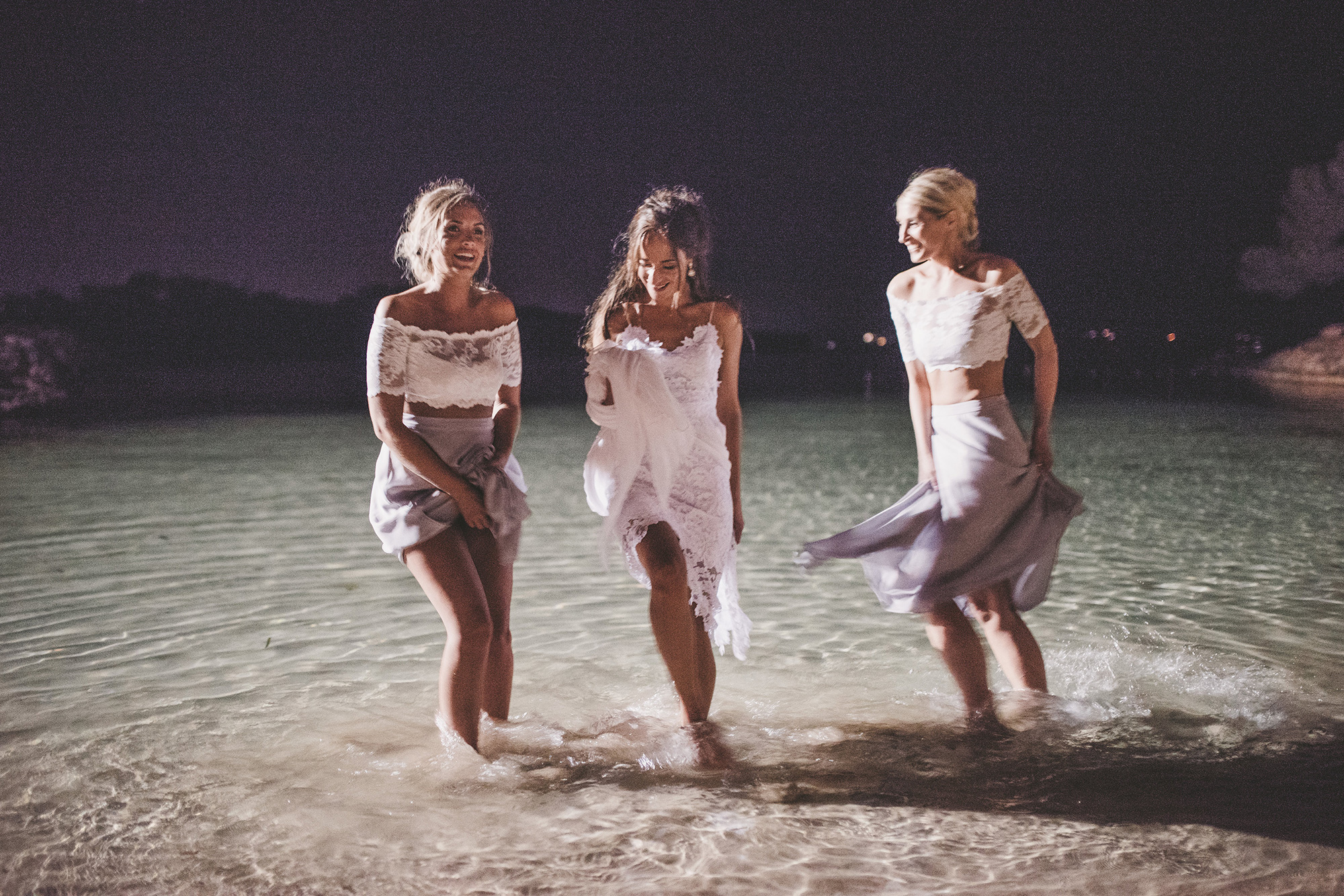 Video by Scott Wright Cinema and Film.