Belfast's Sarah, 29, and James, 27, spent the first few years of their relationships travelling — Australia, Thailand and Spain, just to name a few.
"Having spent so much time away from home it wasn't surprising that we wanted to get married abroad," explains Sarah. "After living in Spain, there was a connection and it was easily accessible for everyone travelling."
They married at their rustic romantic wedding on April 27, 2019 with 100 guests. "The venue, Almiral de la Font, in Sitges, Barcelona is a luxurious Catalan Manor with 14 incredible unique bedrooms, which allowed our immediate family and bridal party to stay on site with us for the weekend and doubled up as the venue for the main wedding event," says Sarah. "The building is a beautiful old masia in the hills above Sitges and the remote location meant everyone could fully relax and party to the wee hours."
With Sarah and James' love story being international, "it meant everything" for them to have friends from across the globe come along. "We were extremely lucky to have friends travel from all over the world from Chile, Australia, Canada, Sweden, United Emirates and the UK."
Photos courtesy of Jo Kemp Photography and Ryan Ward.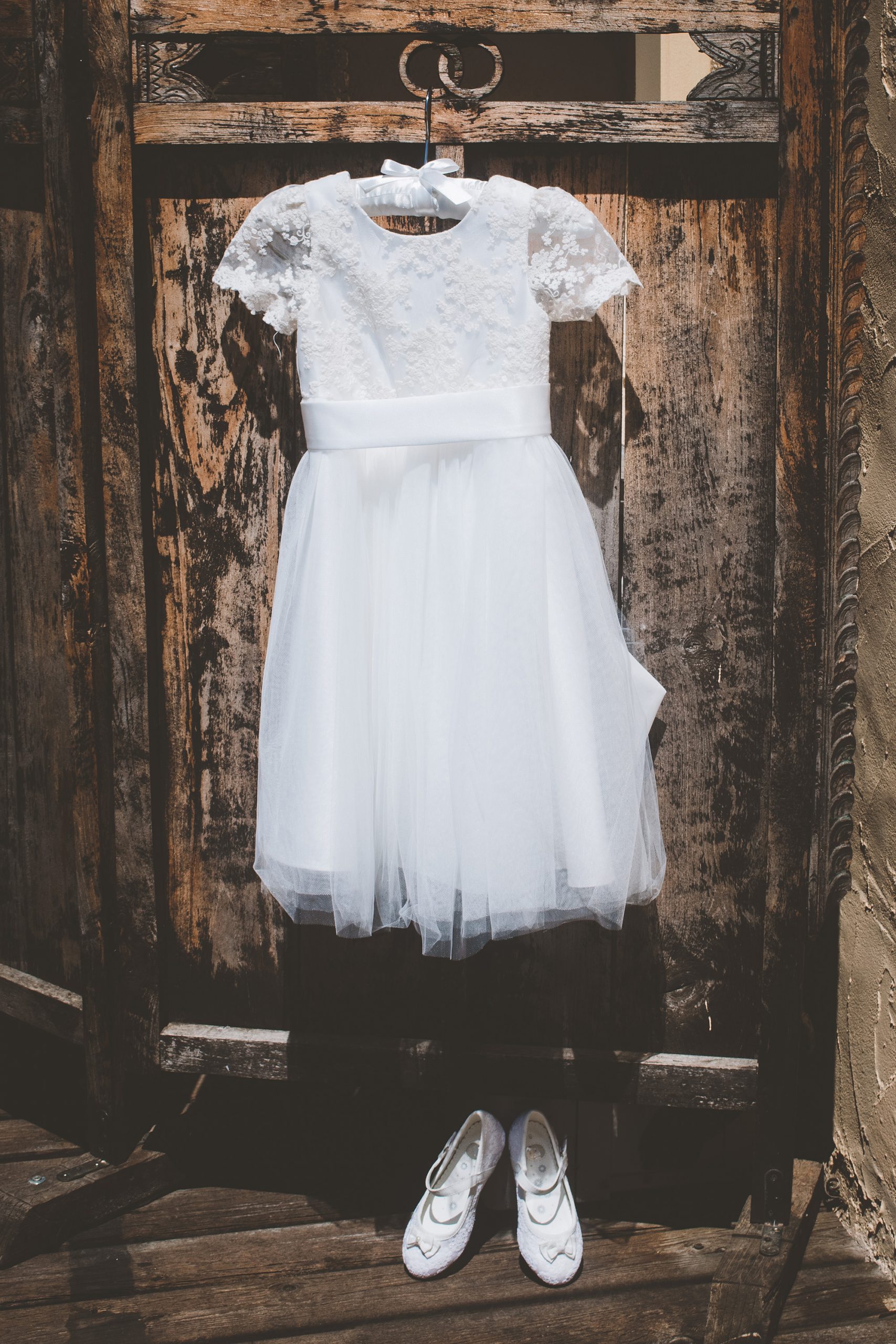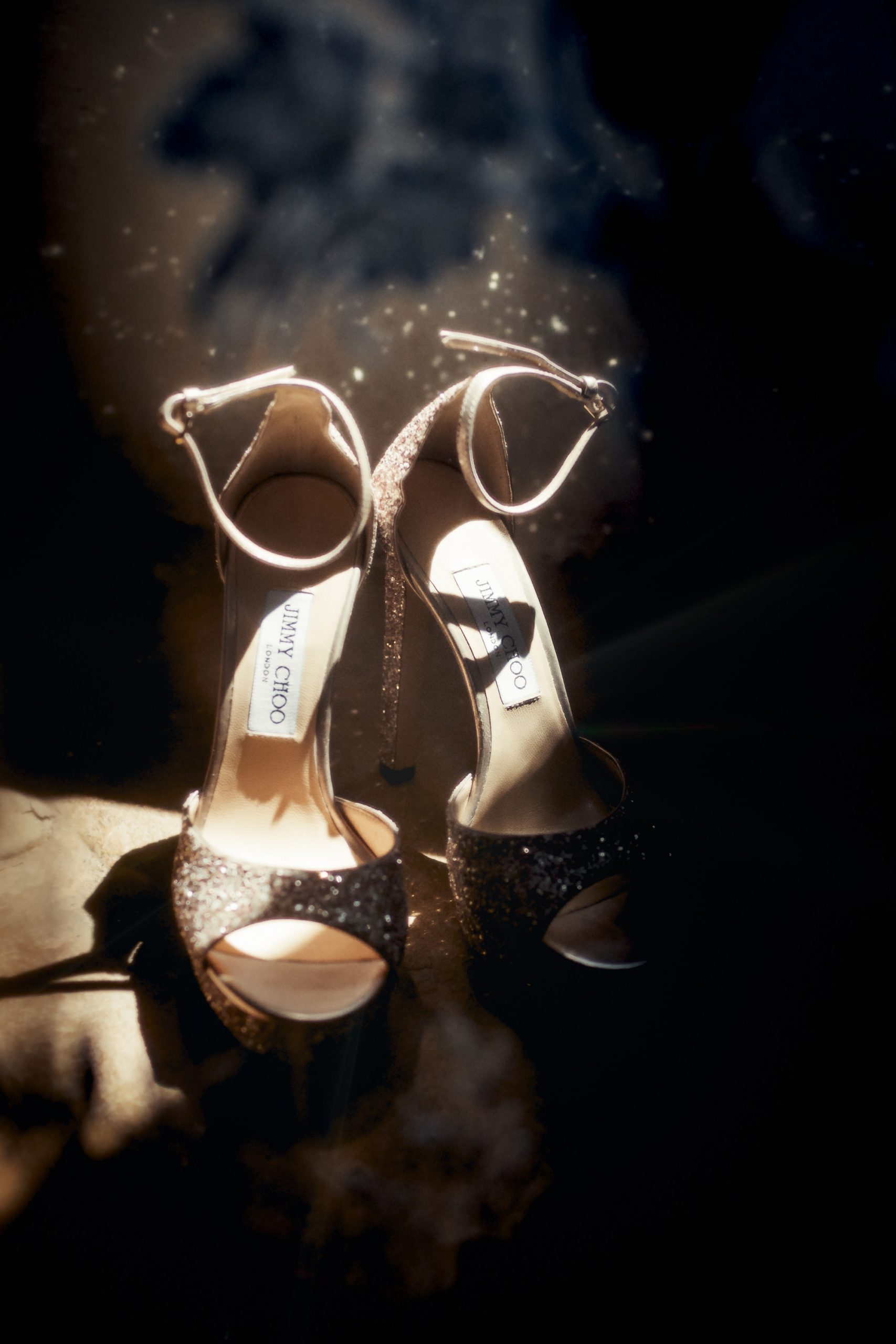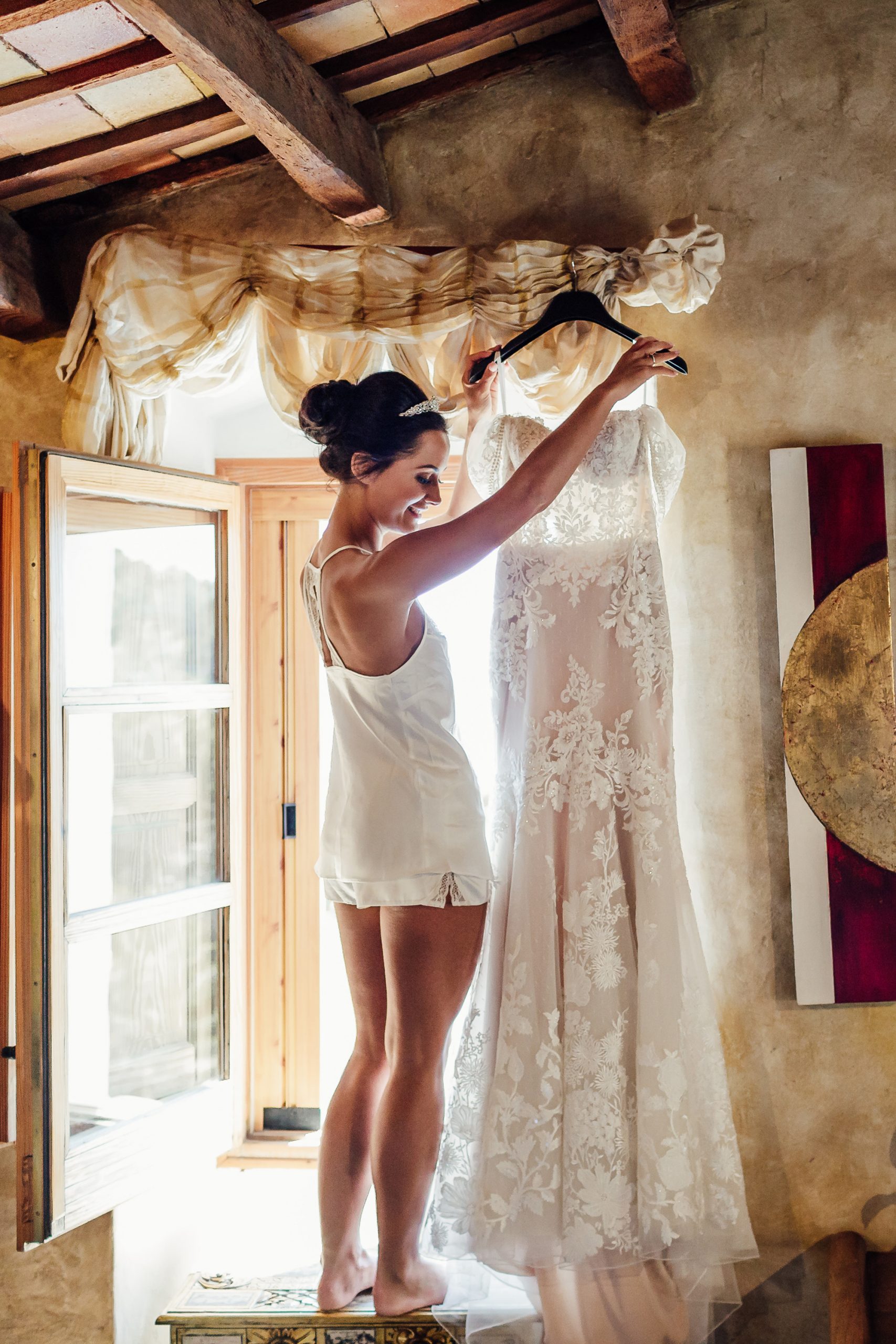 The bride's lace gown by Justin Alexander was from the same store her mum bought a dress 30 years prior.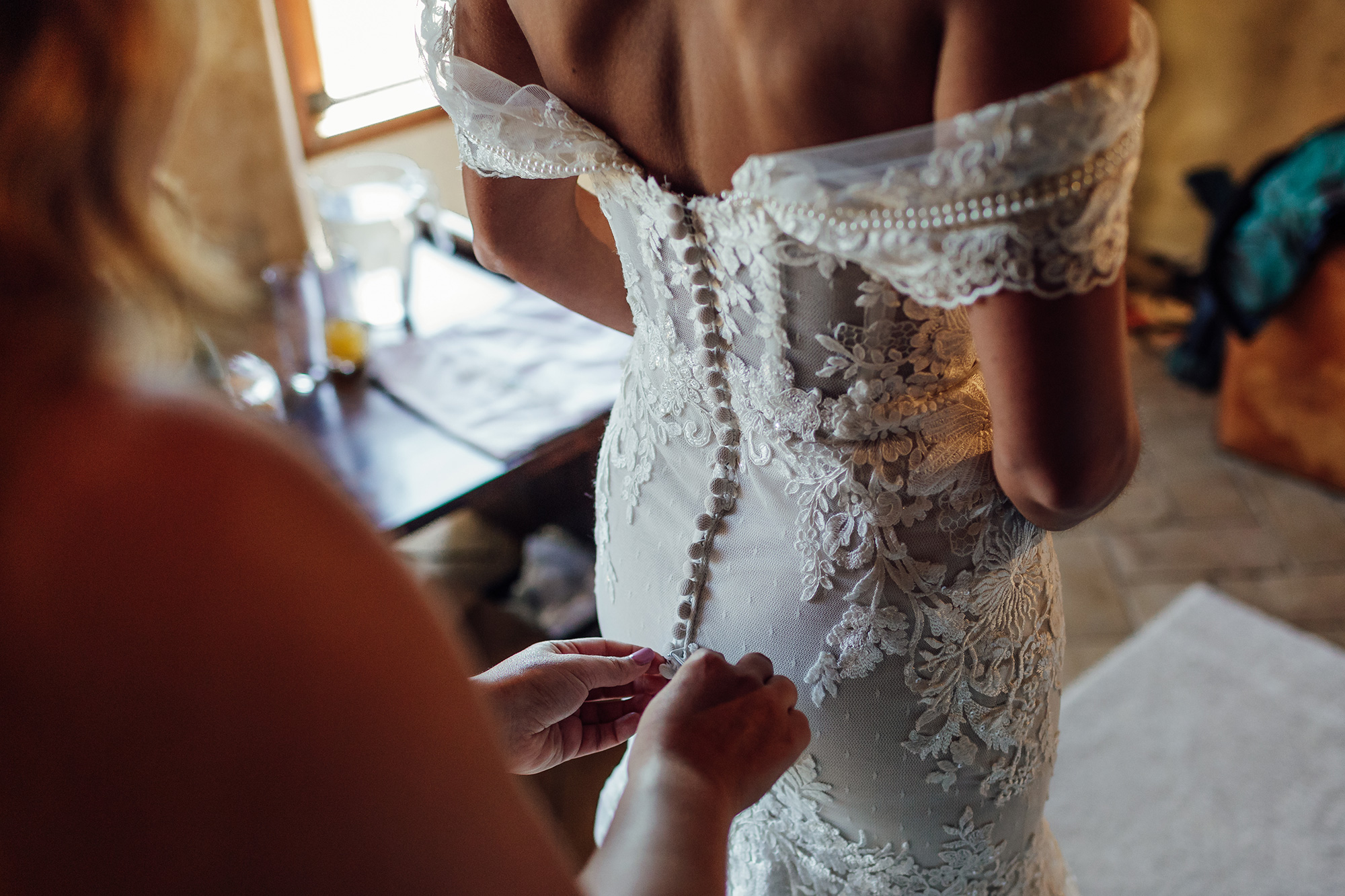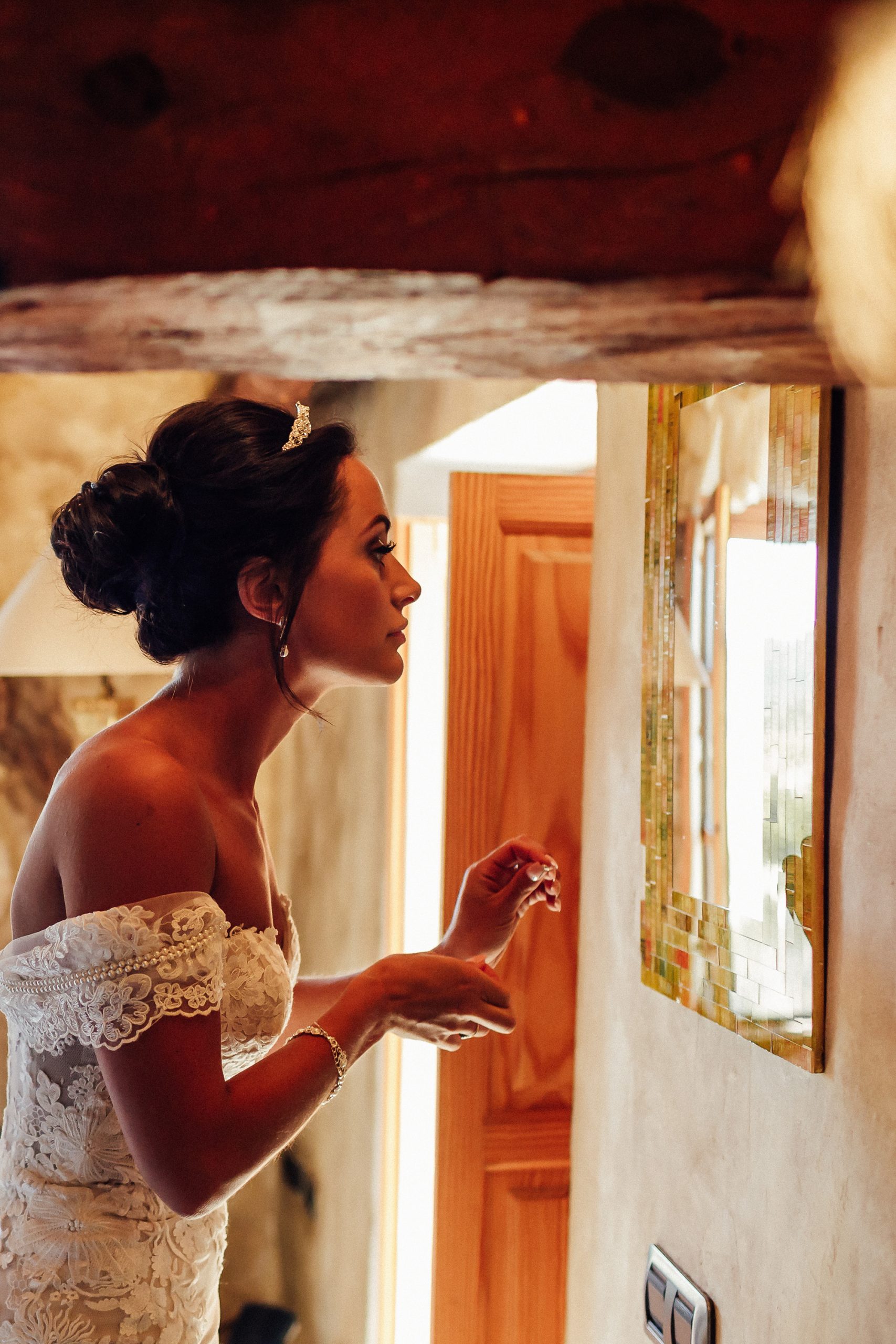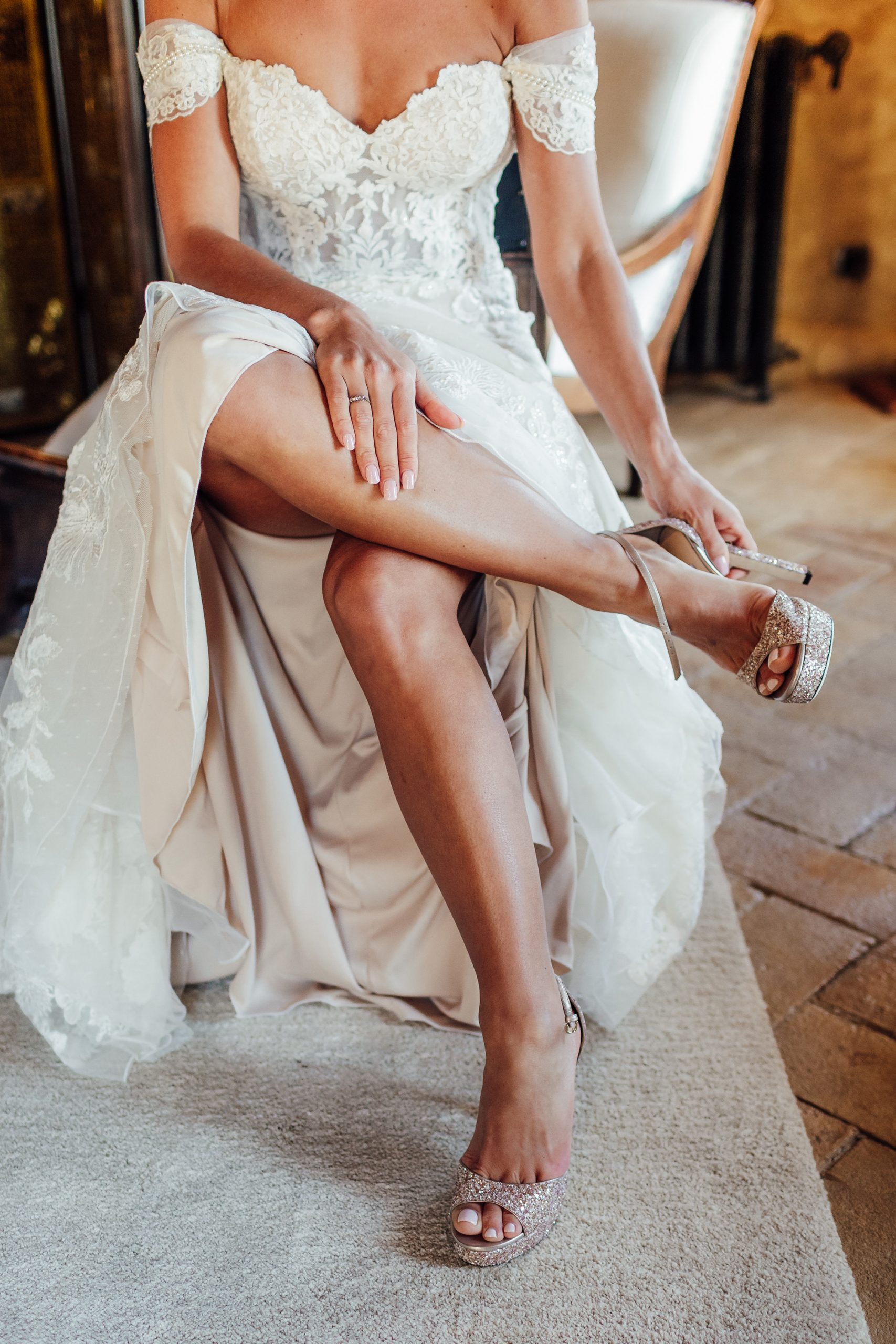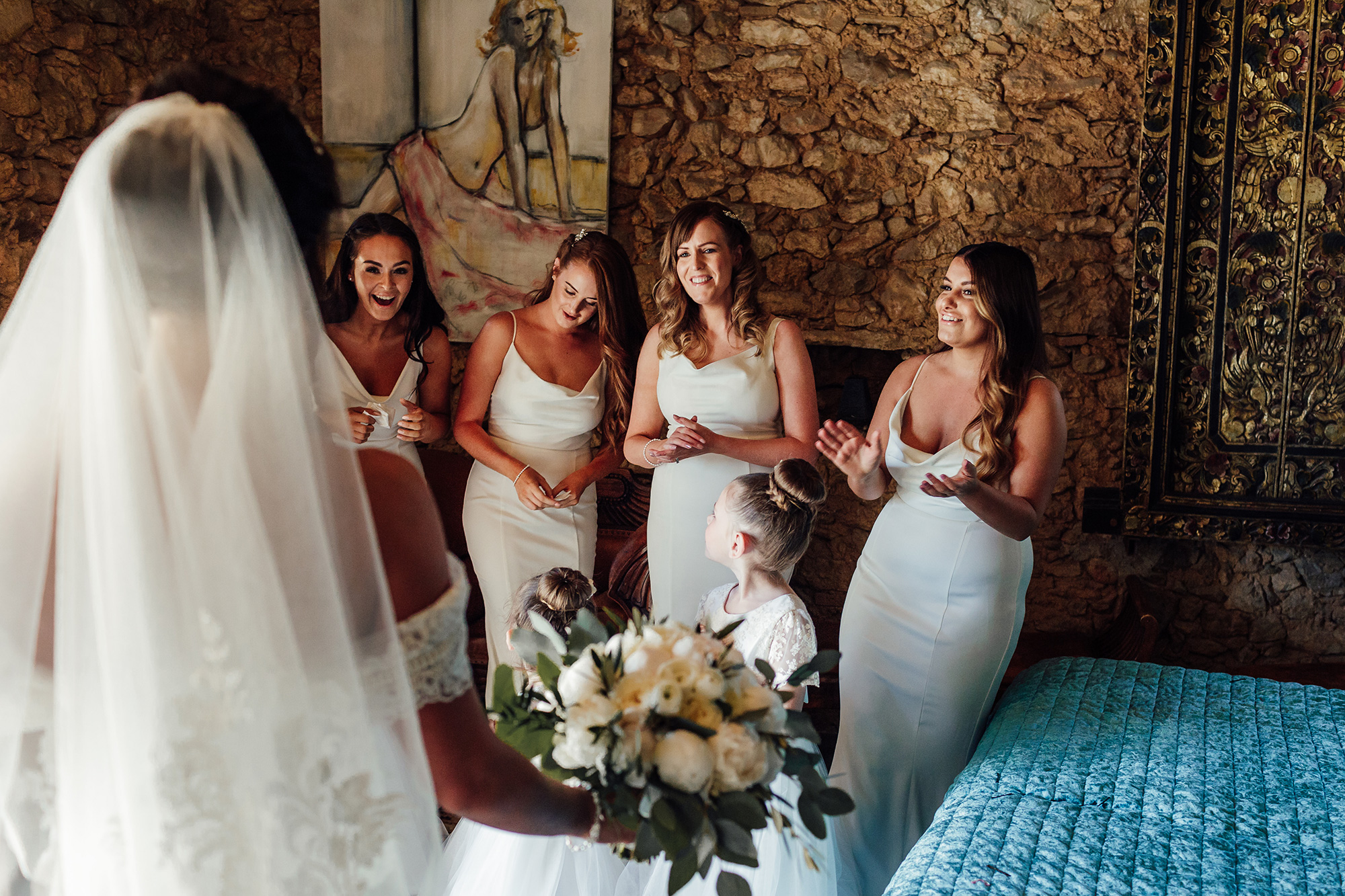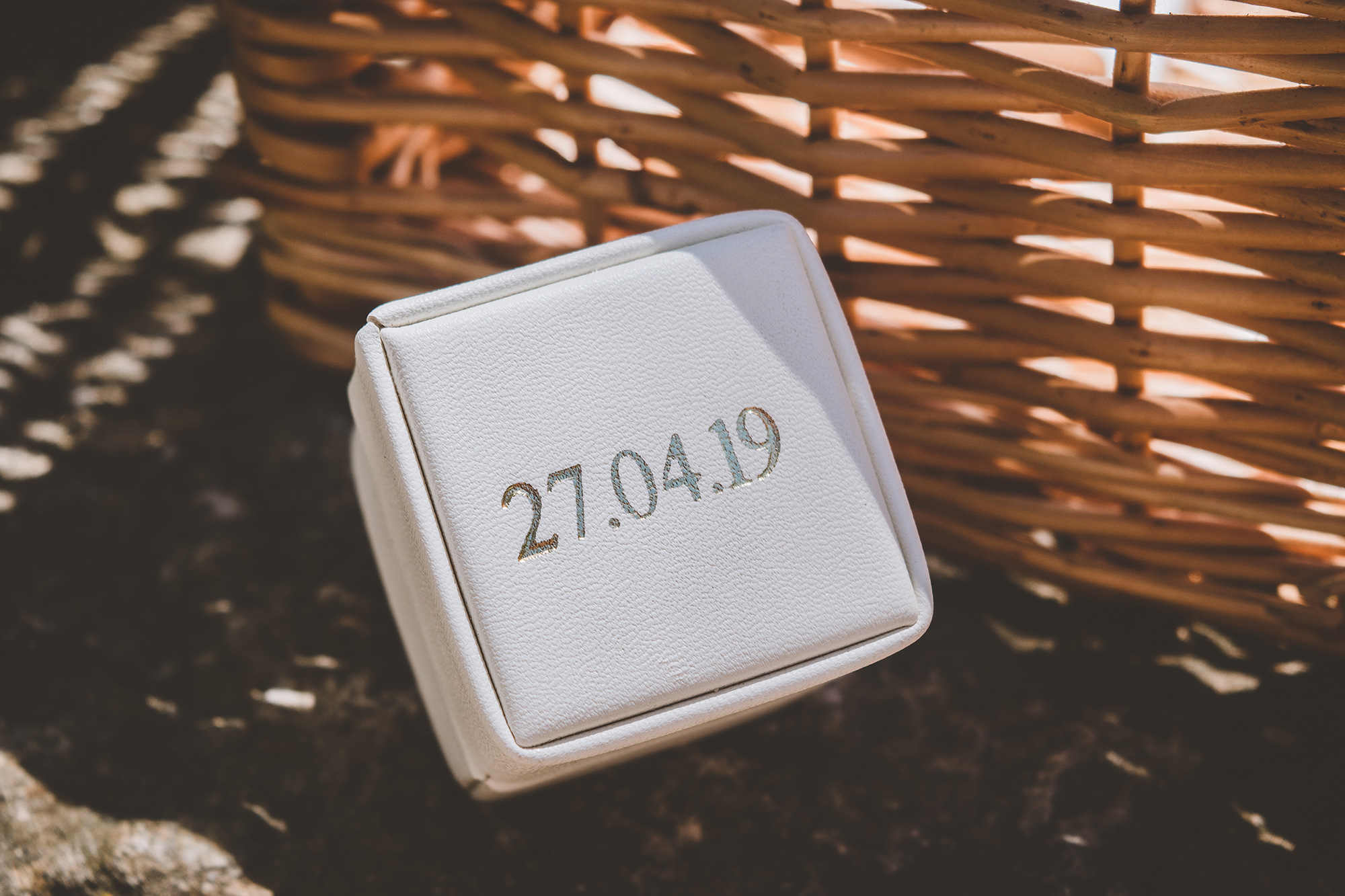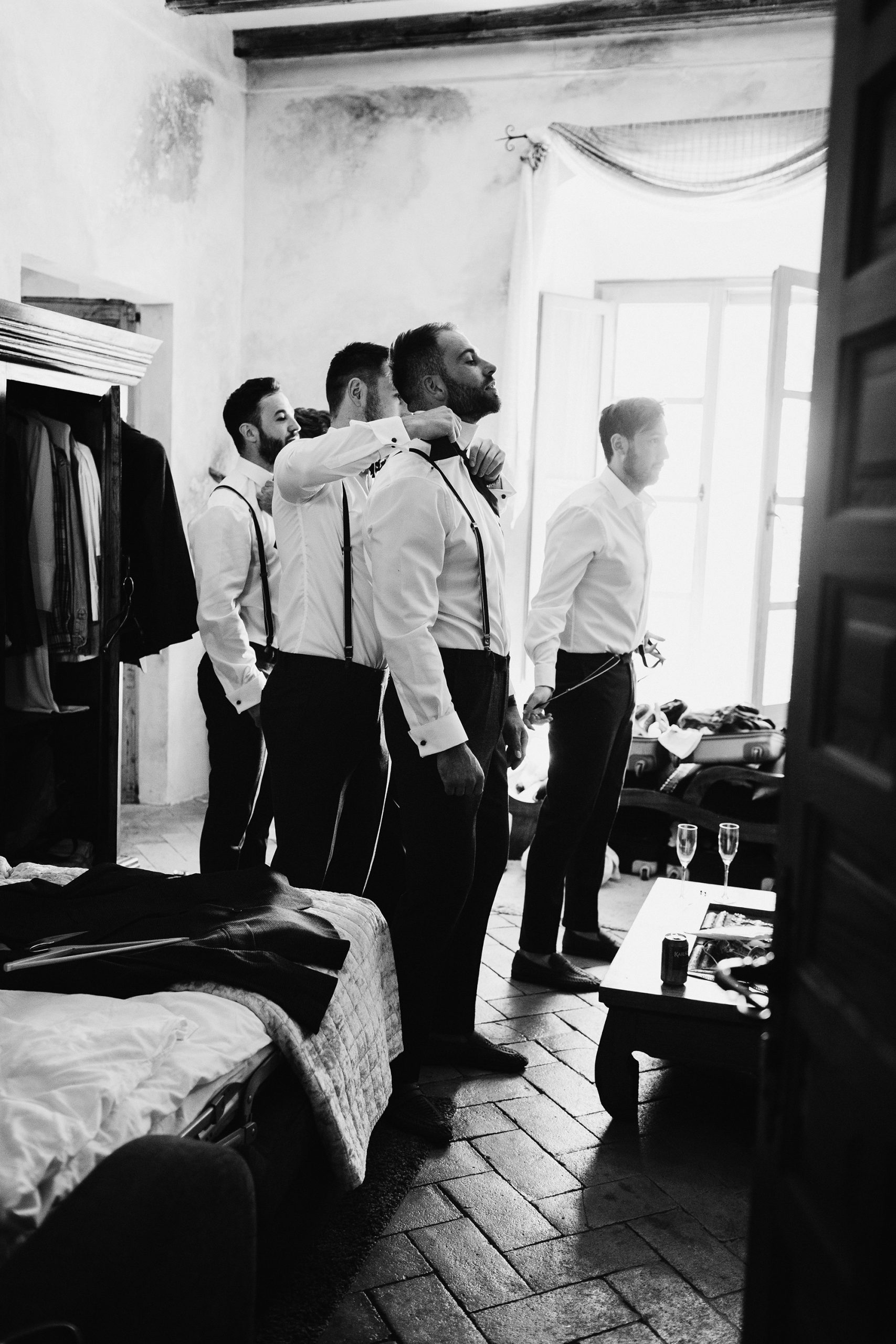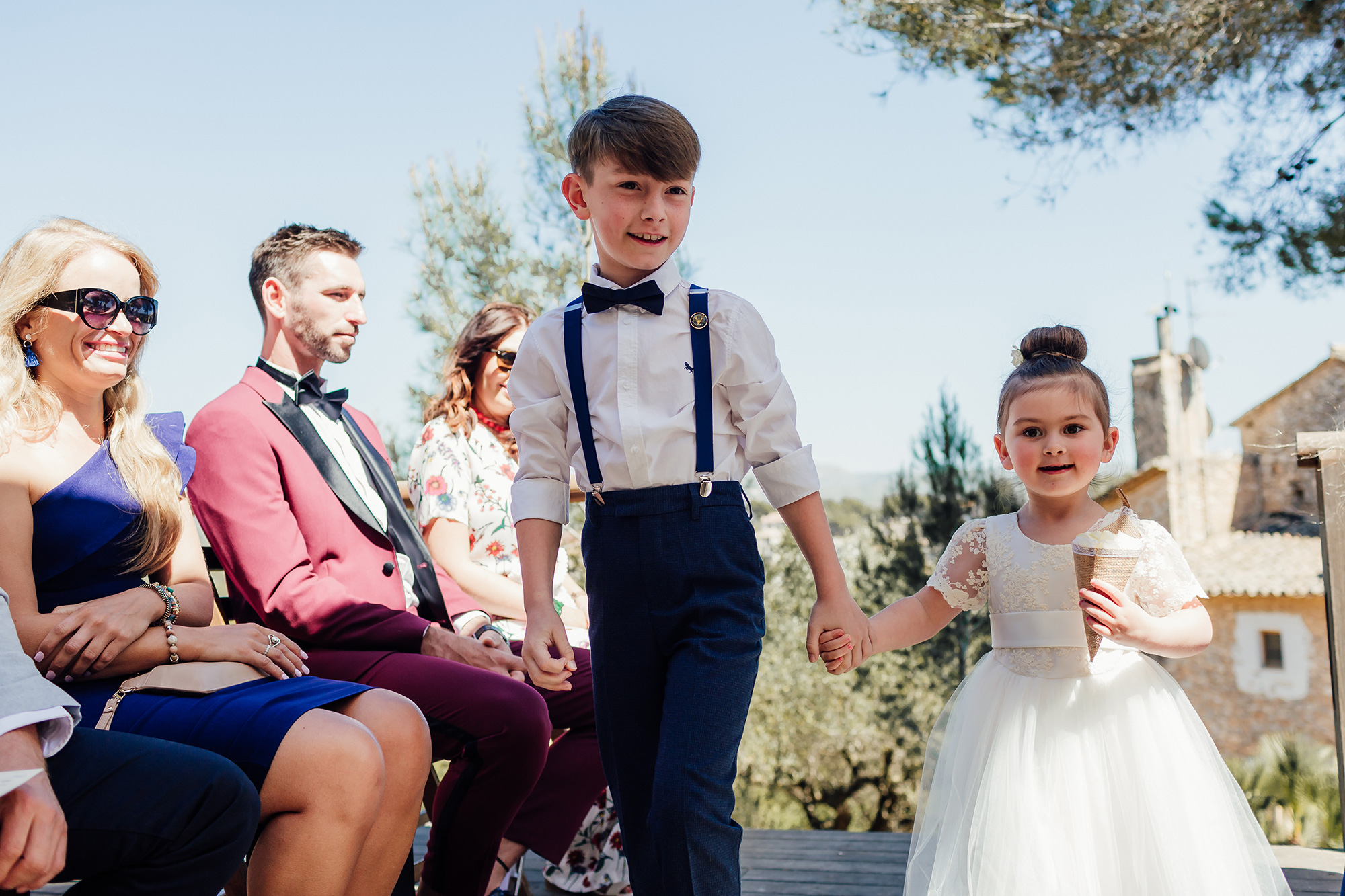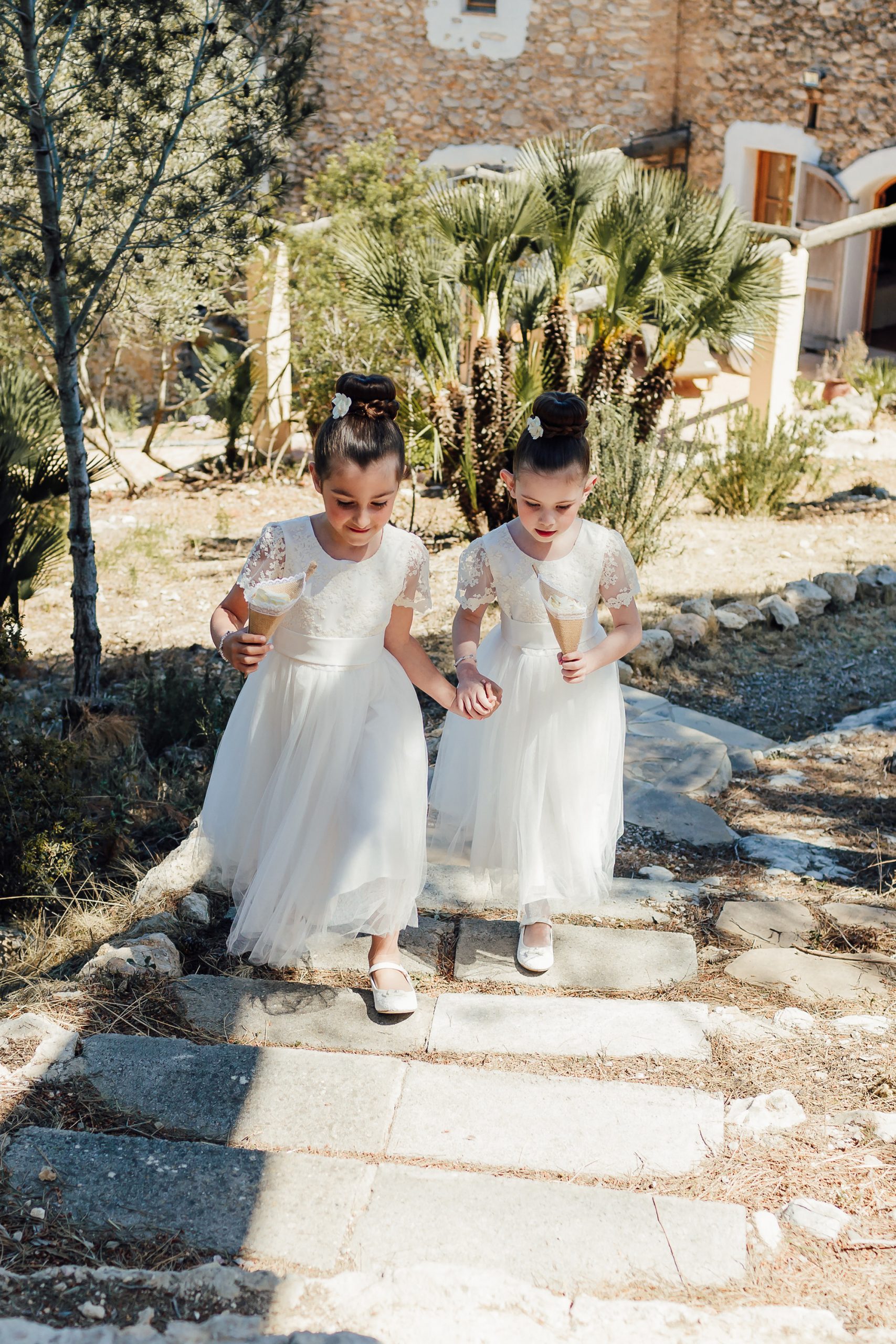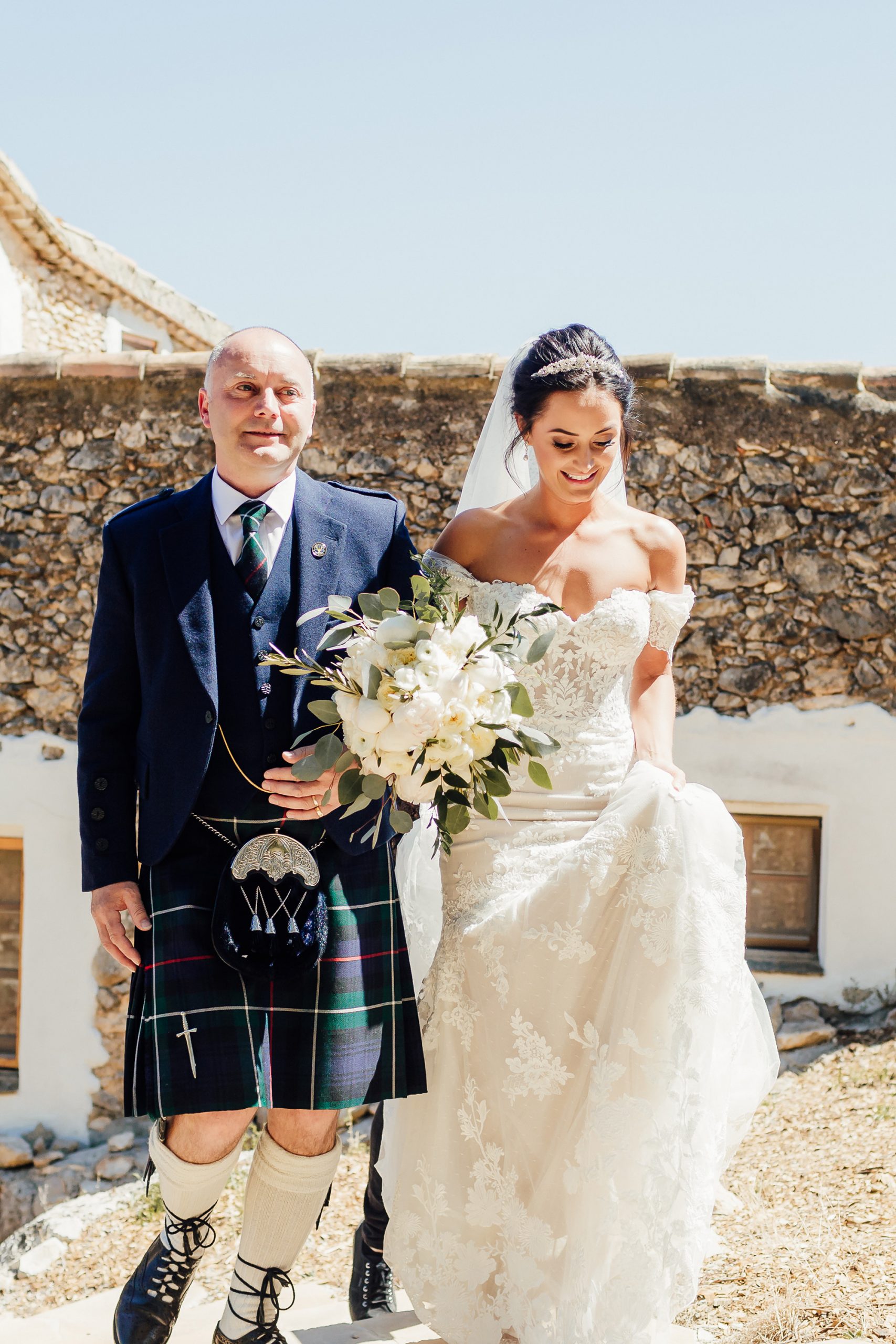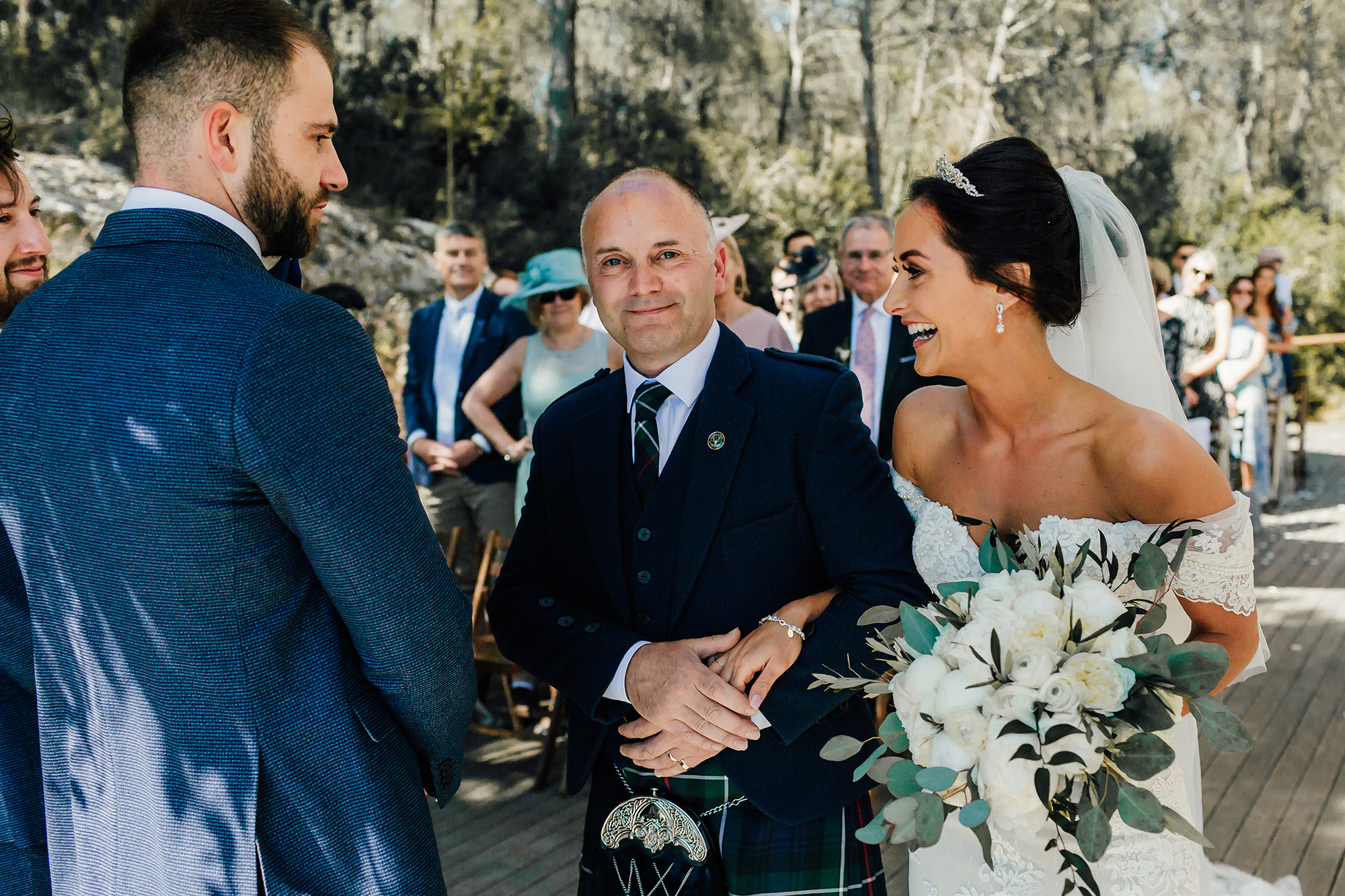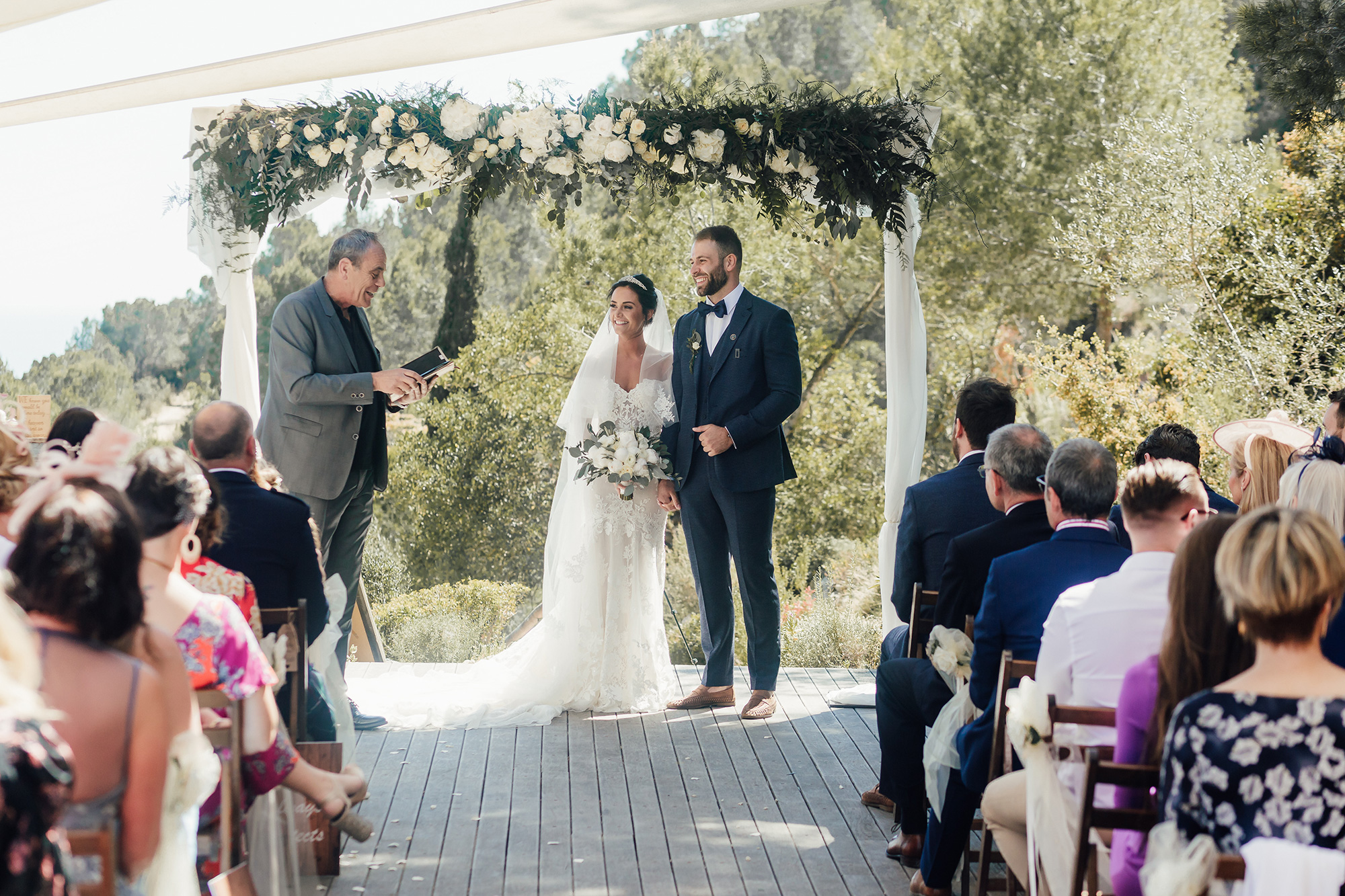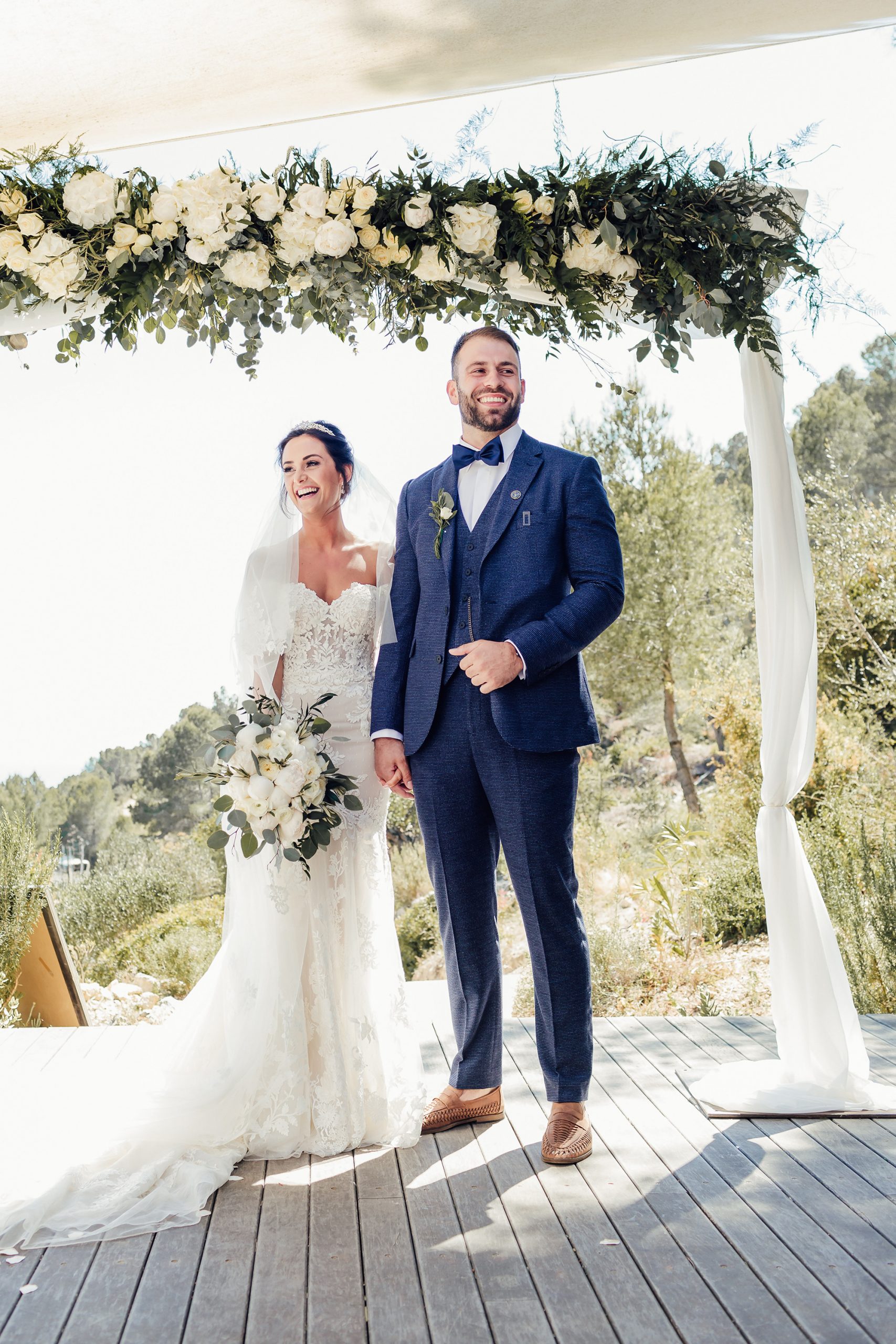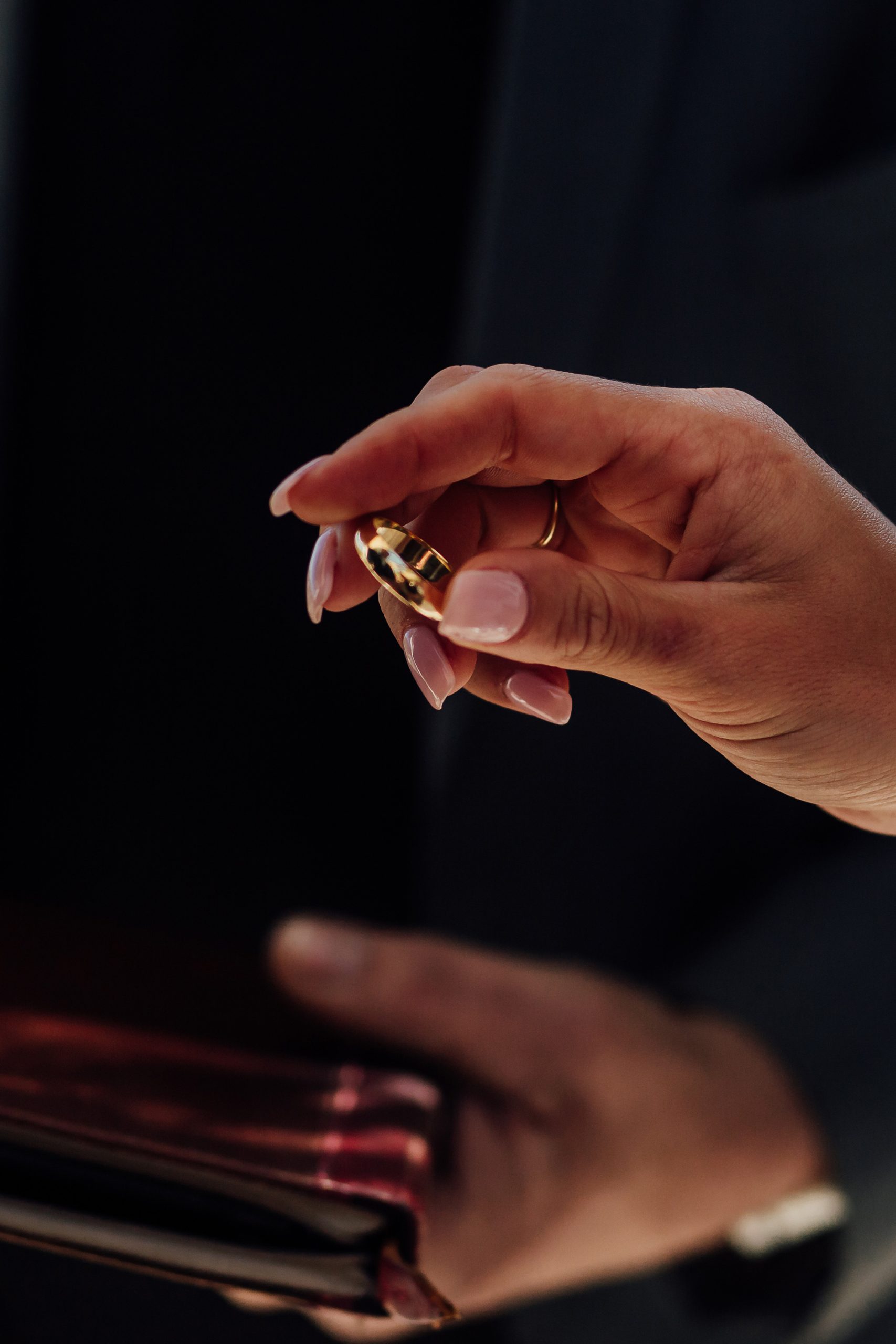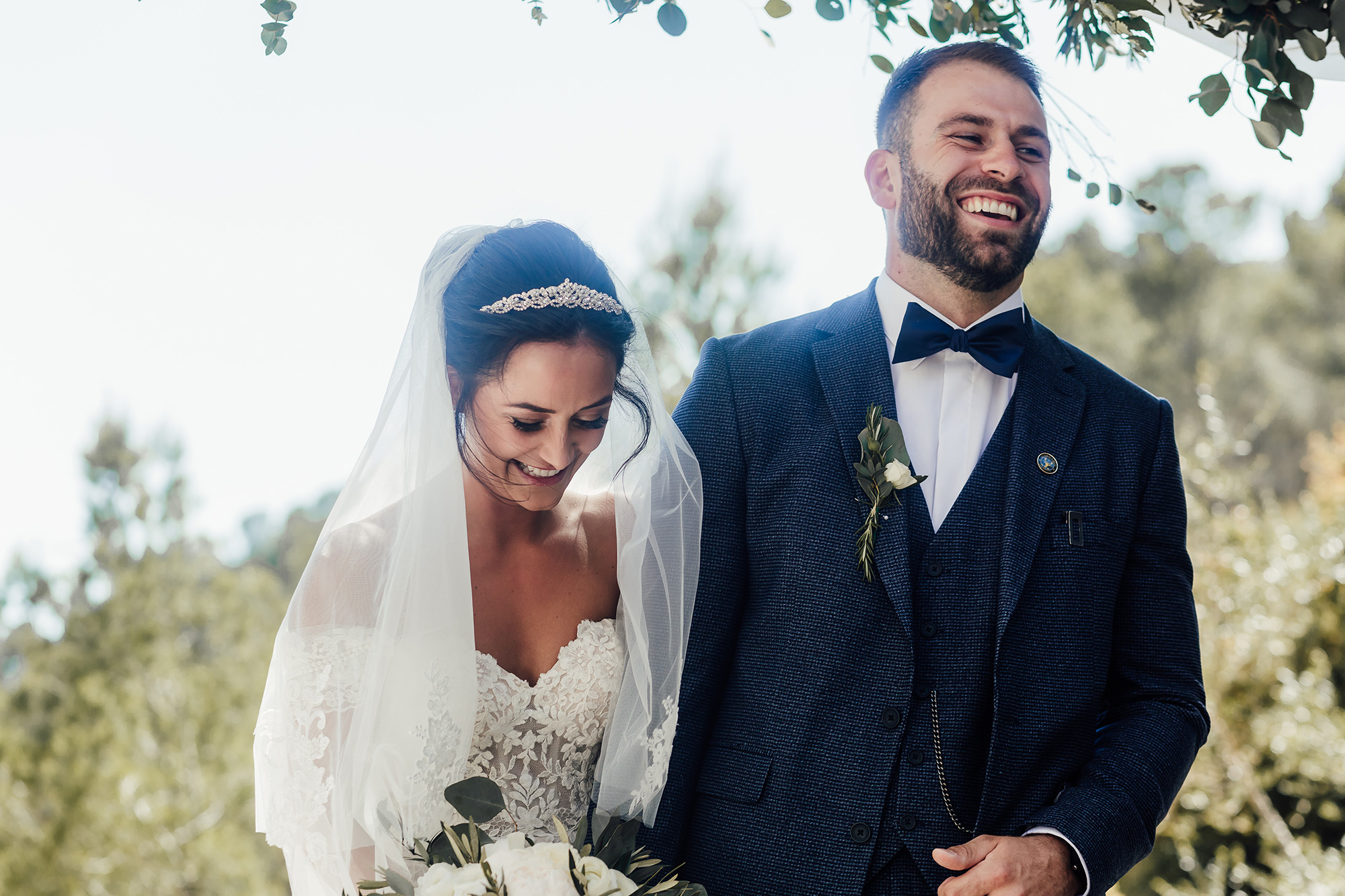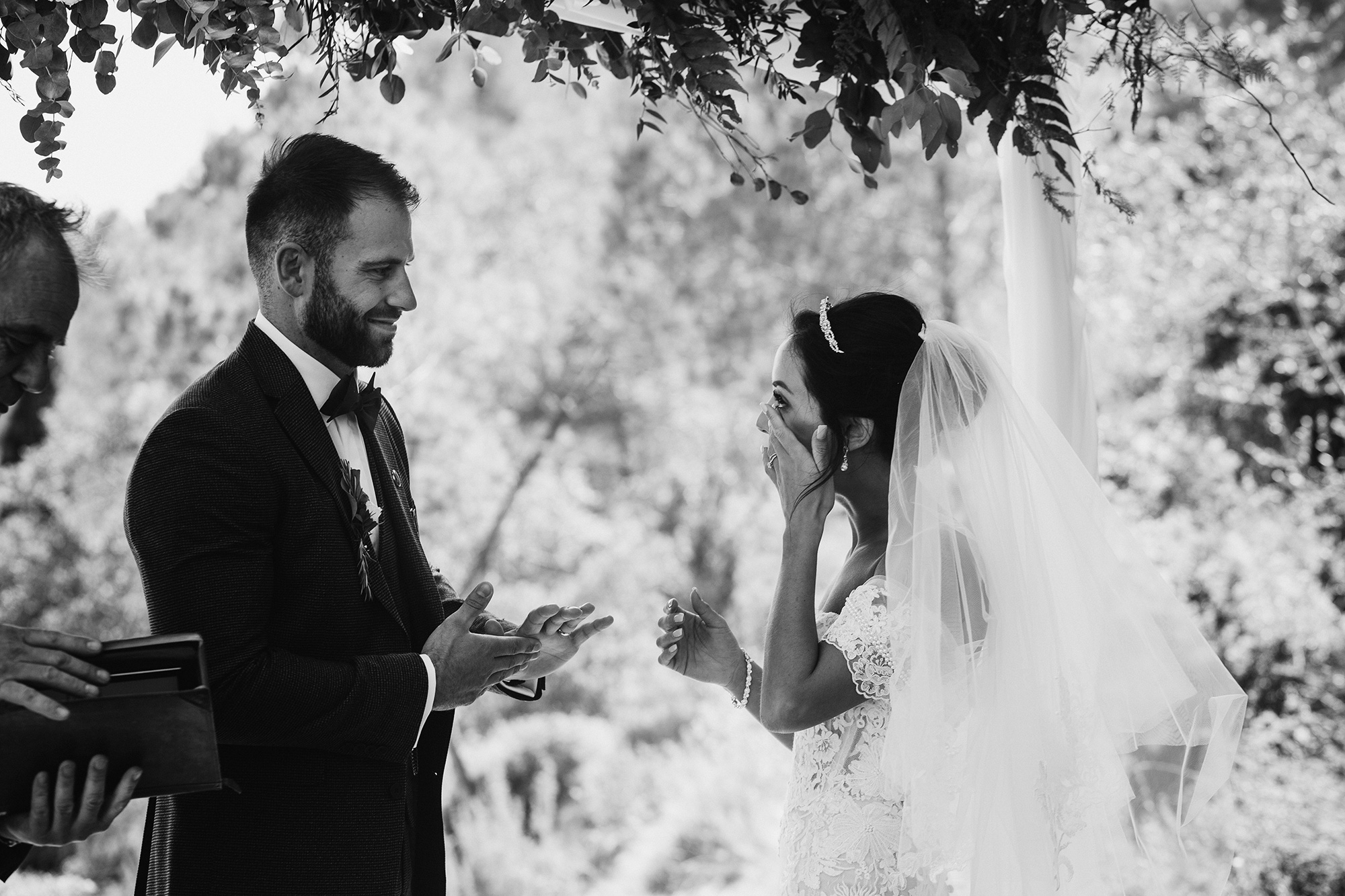 "Our ceremony was at 3pm and so if anything at all I would change this to a bit earlier, just so that we could spend more time enjoying the day, it went by so fast," recalls Sarah.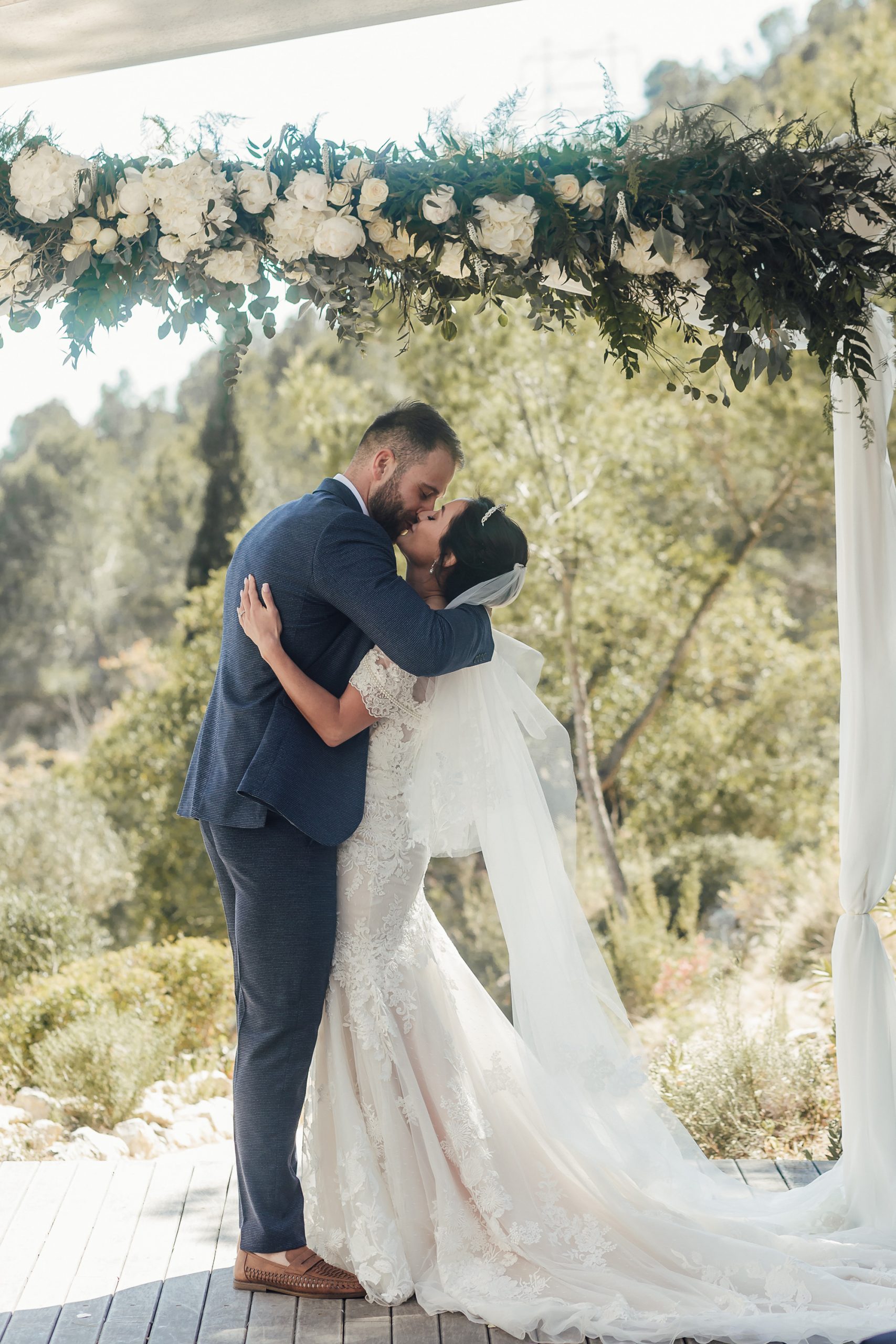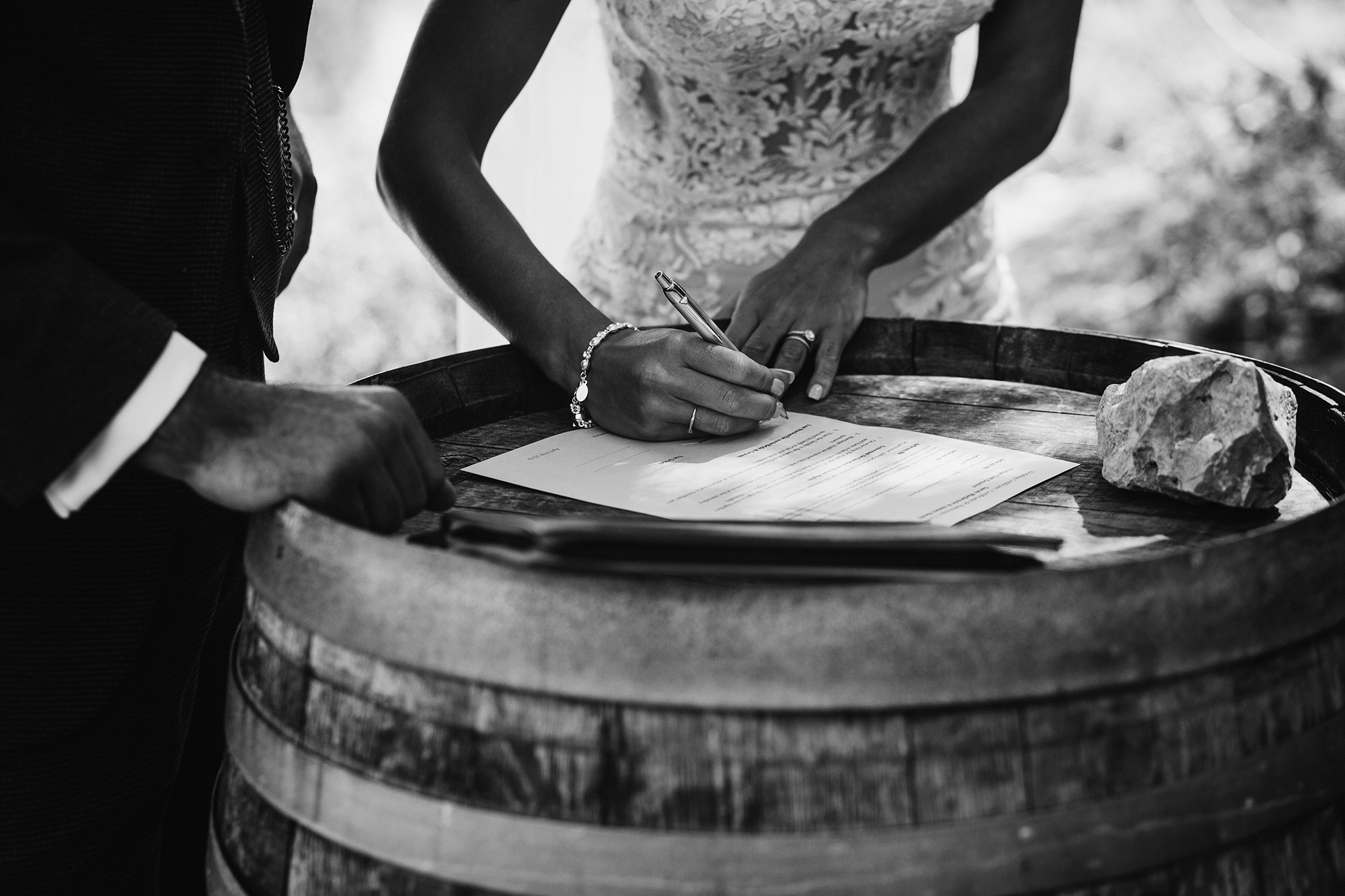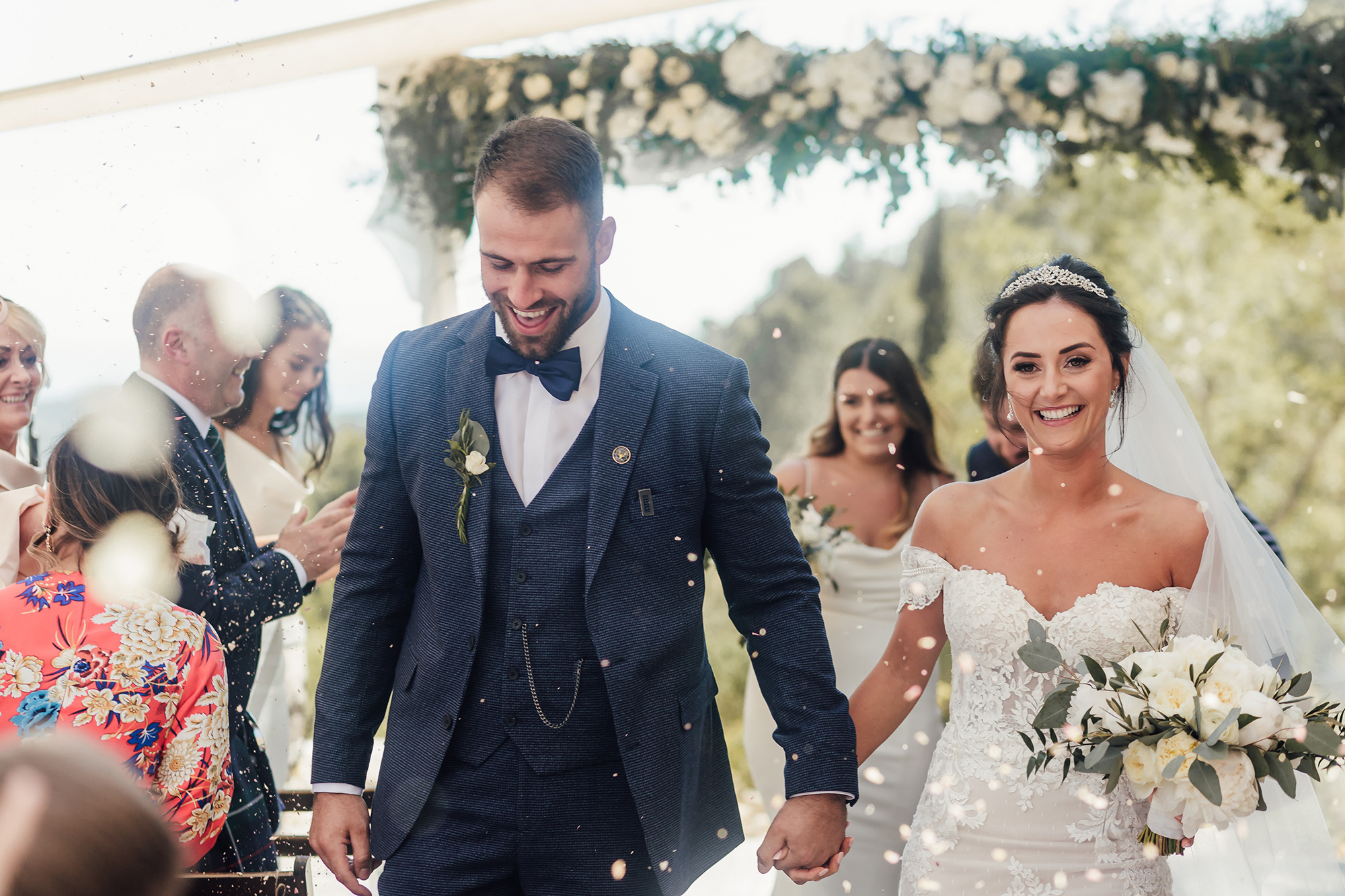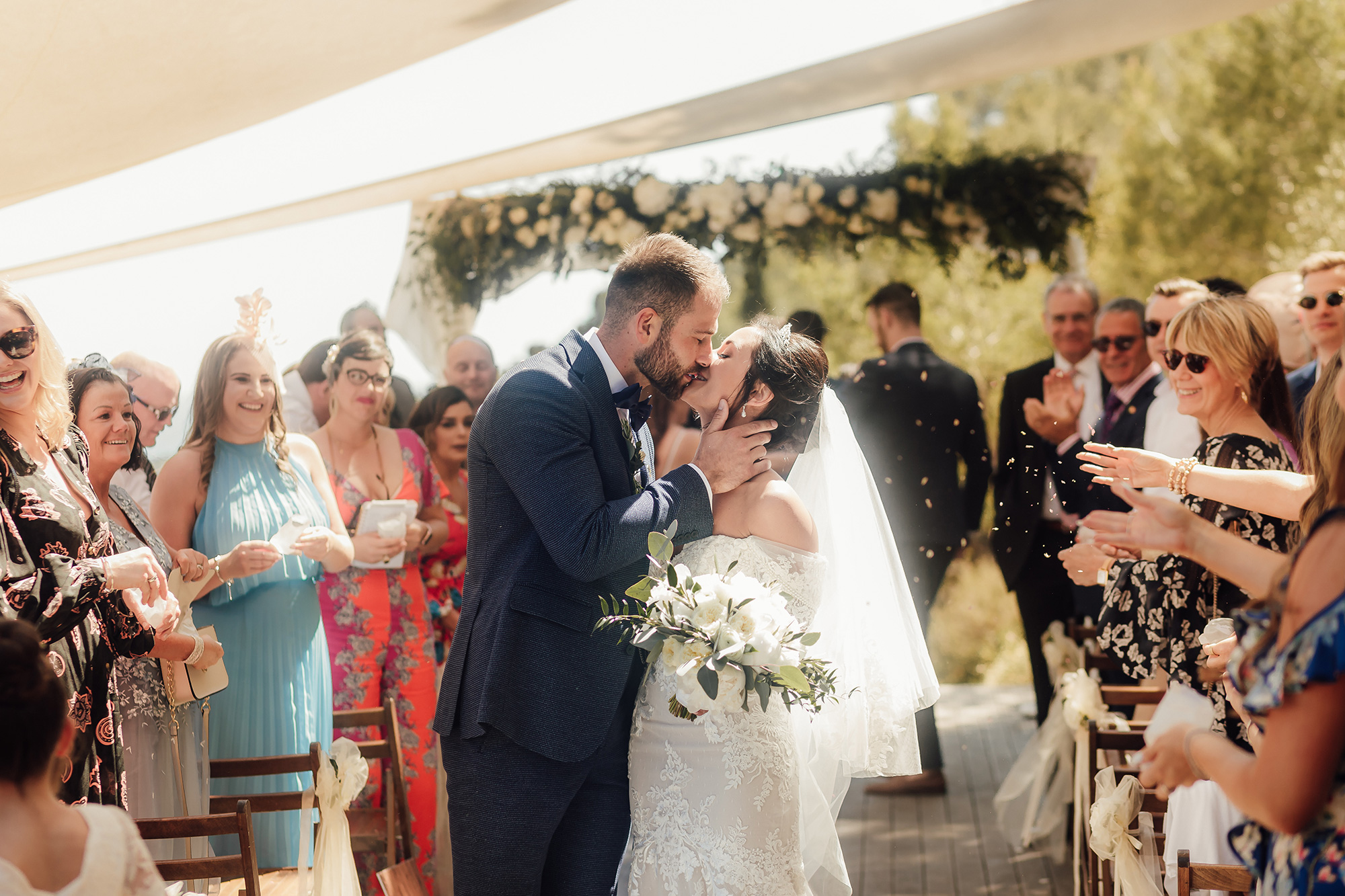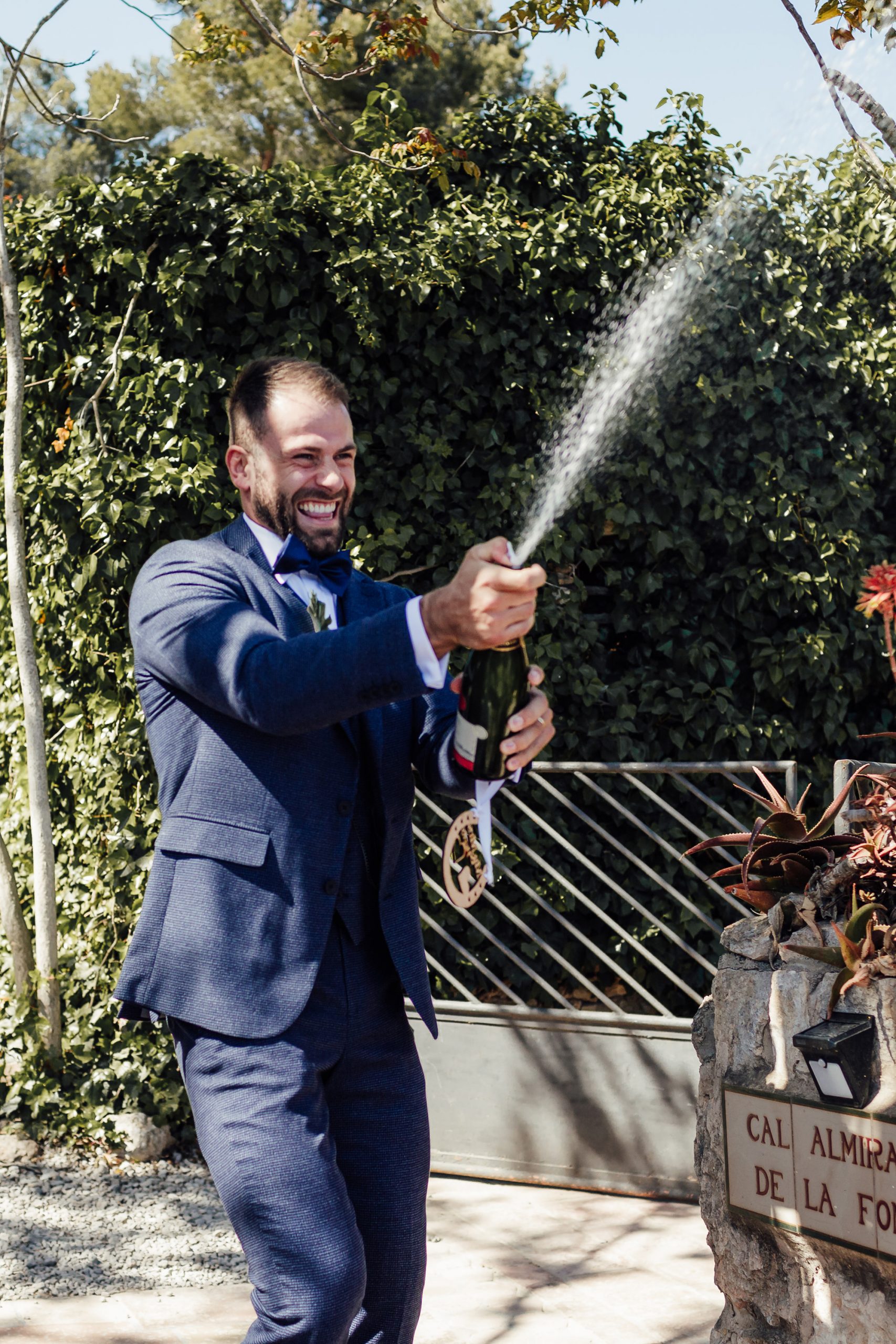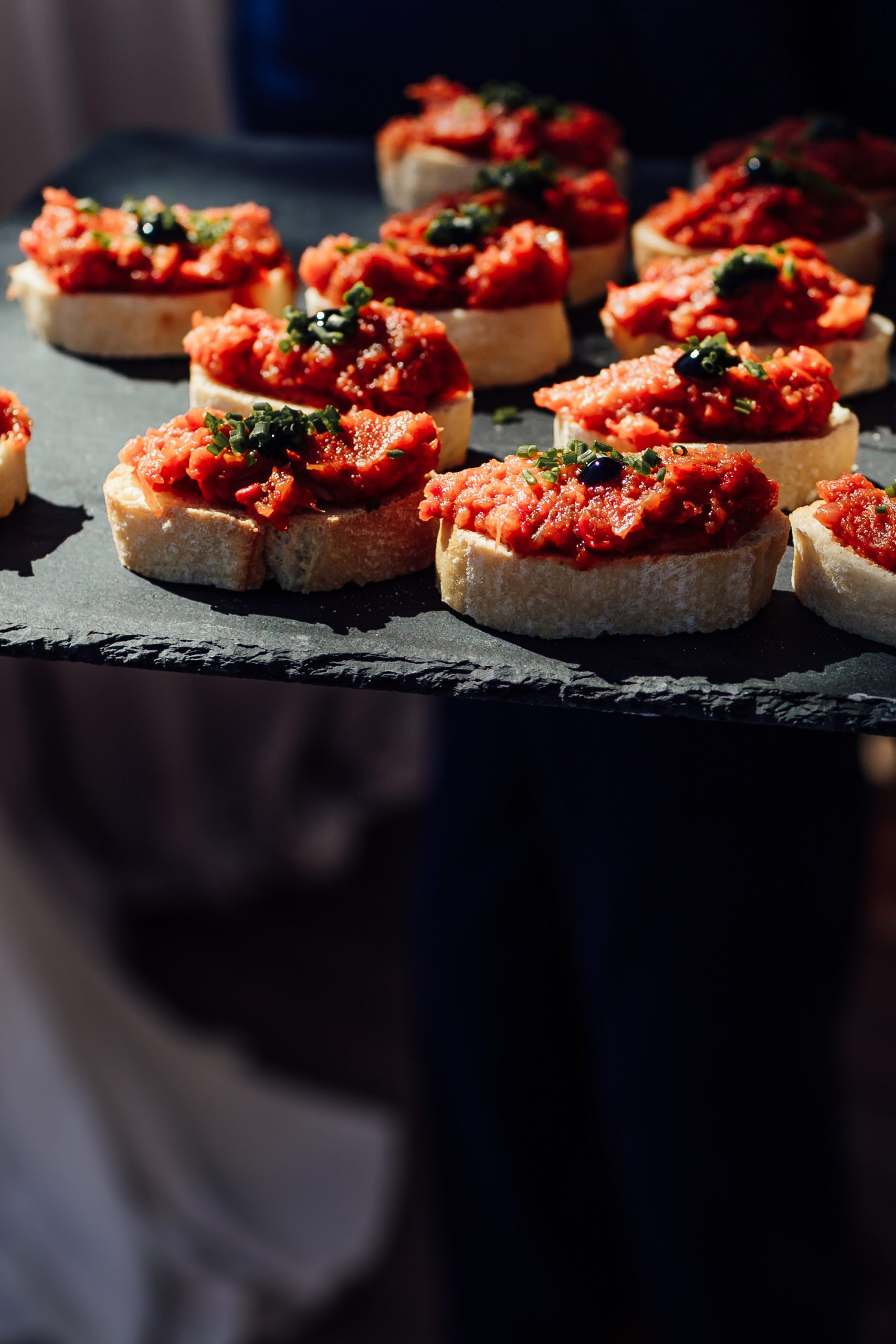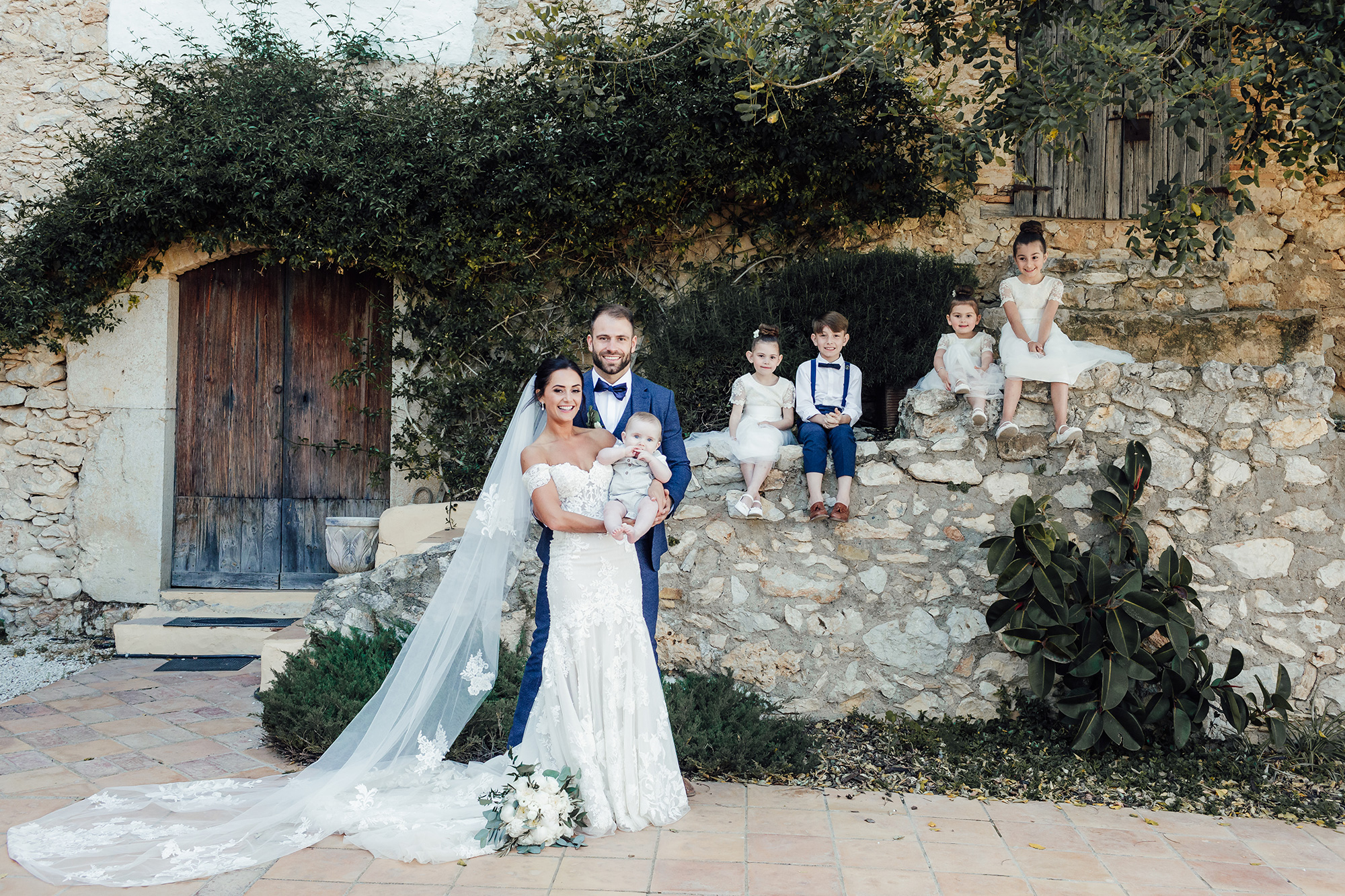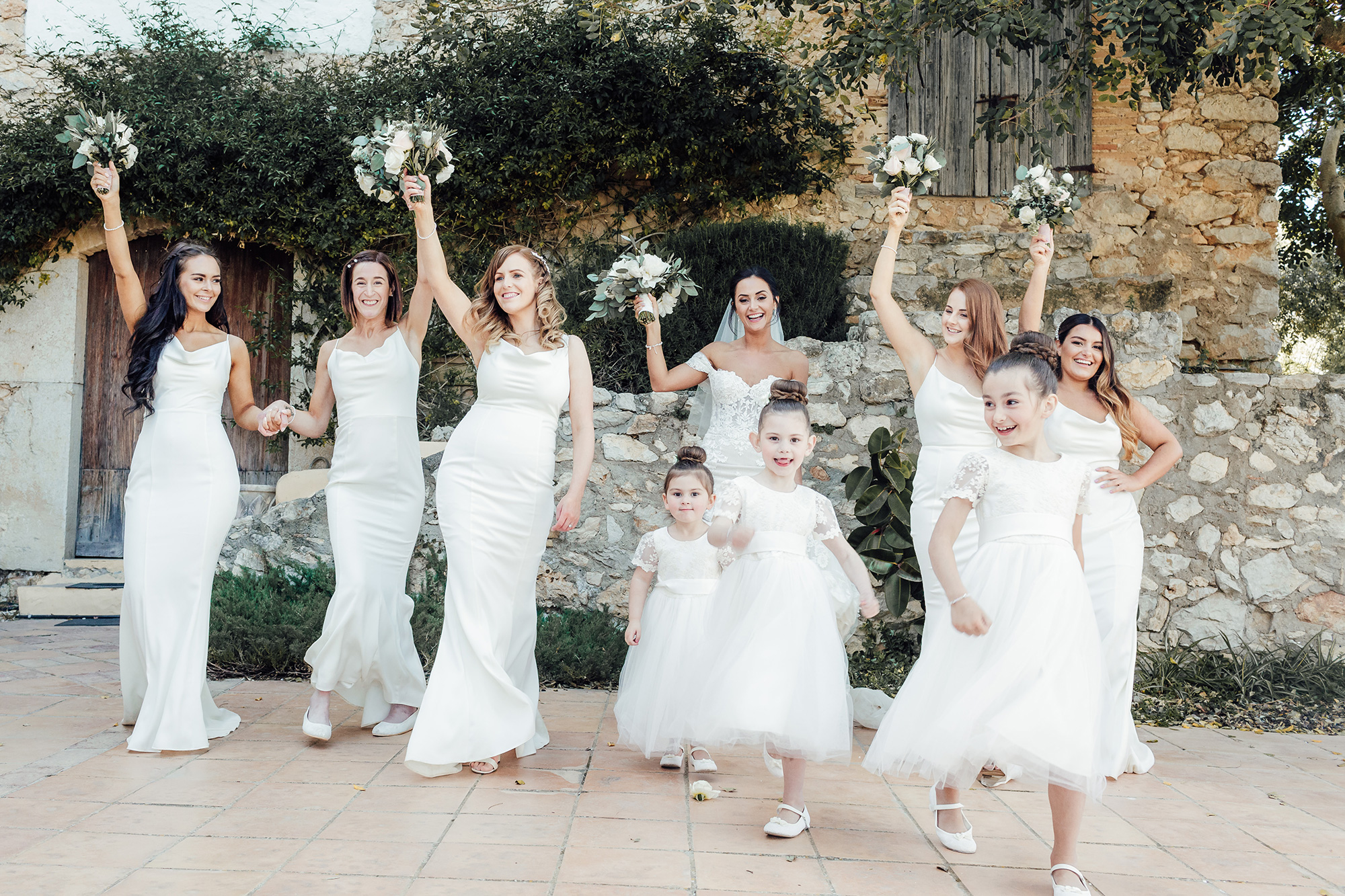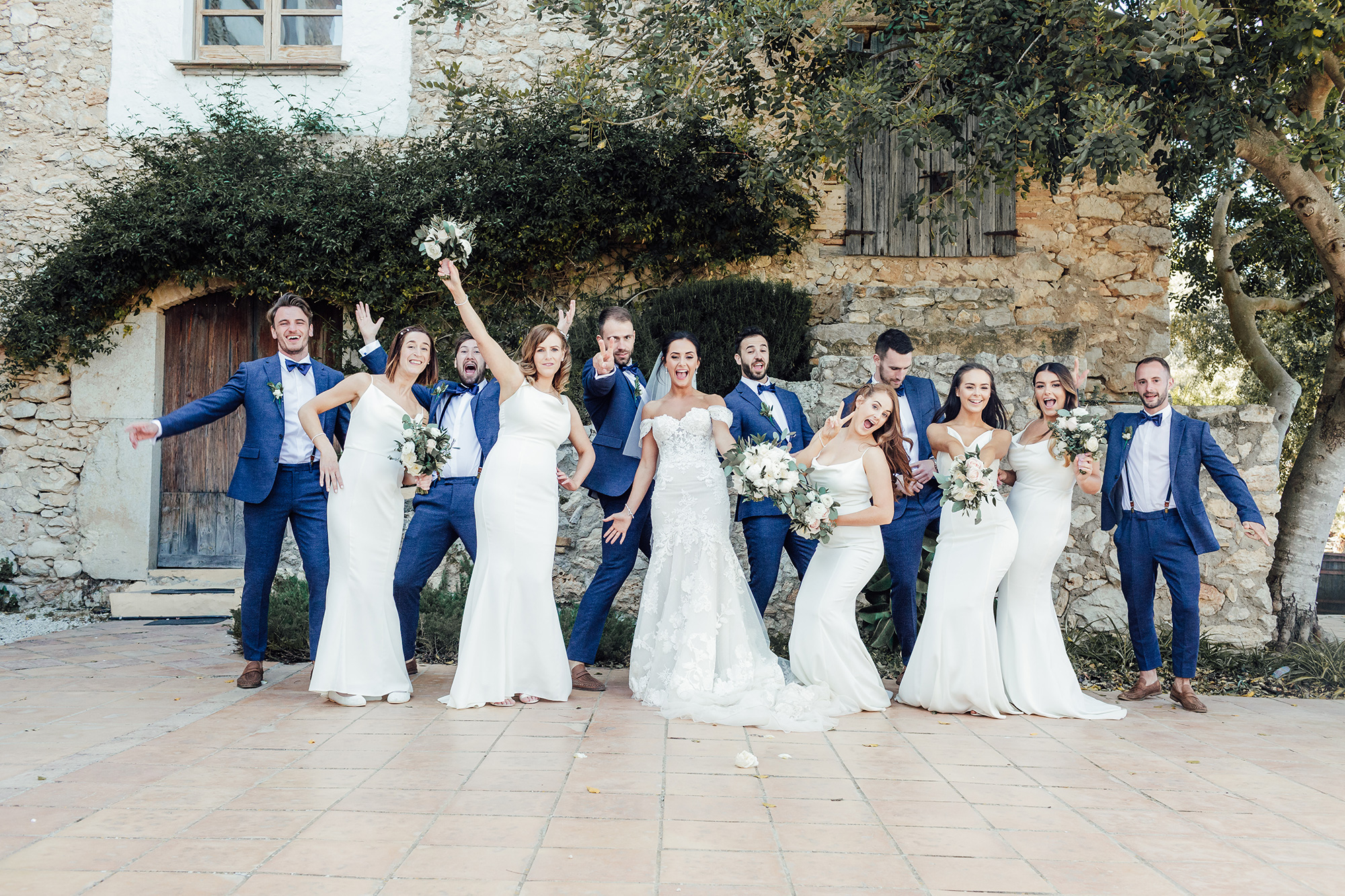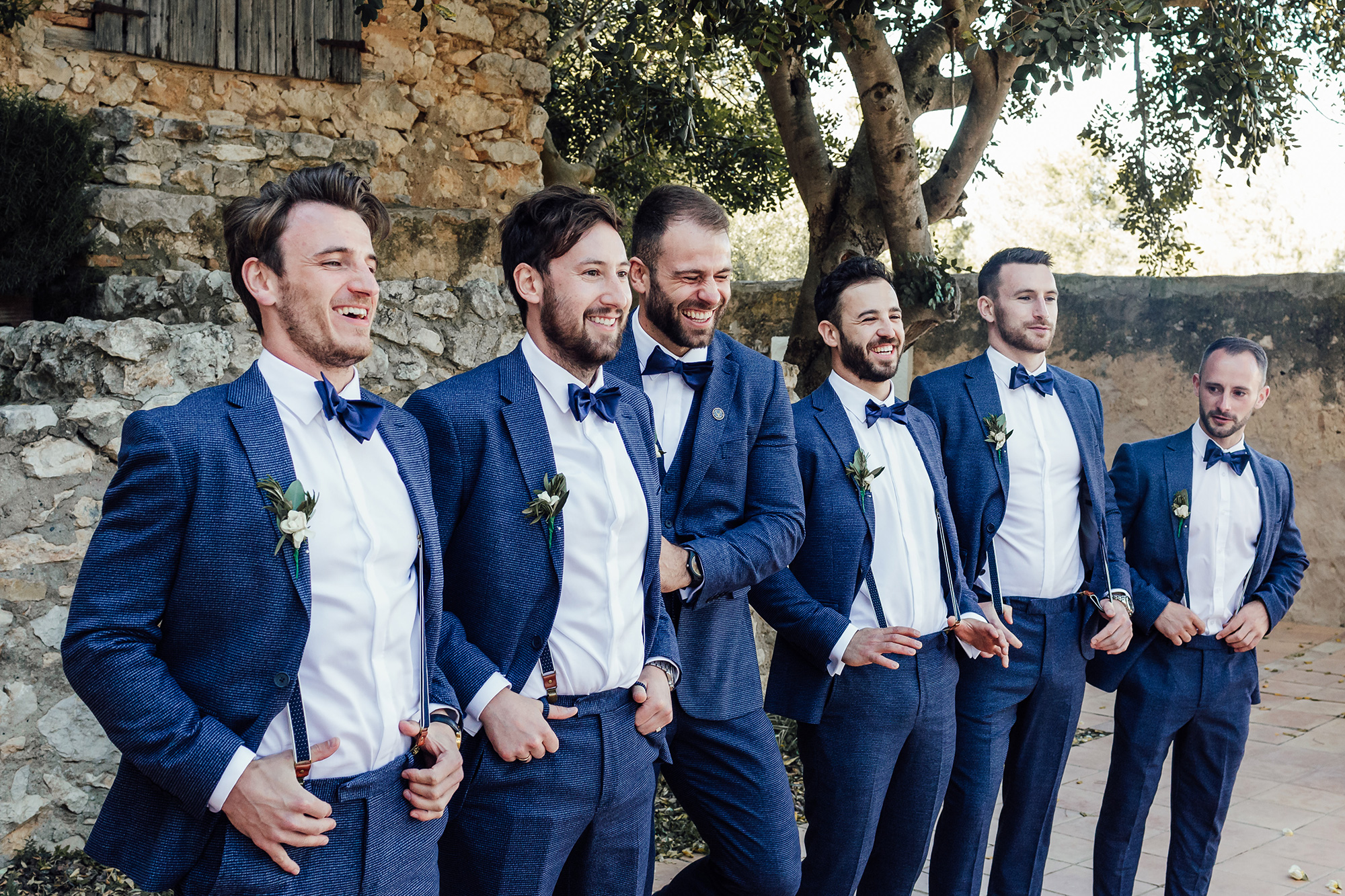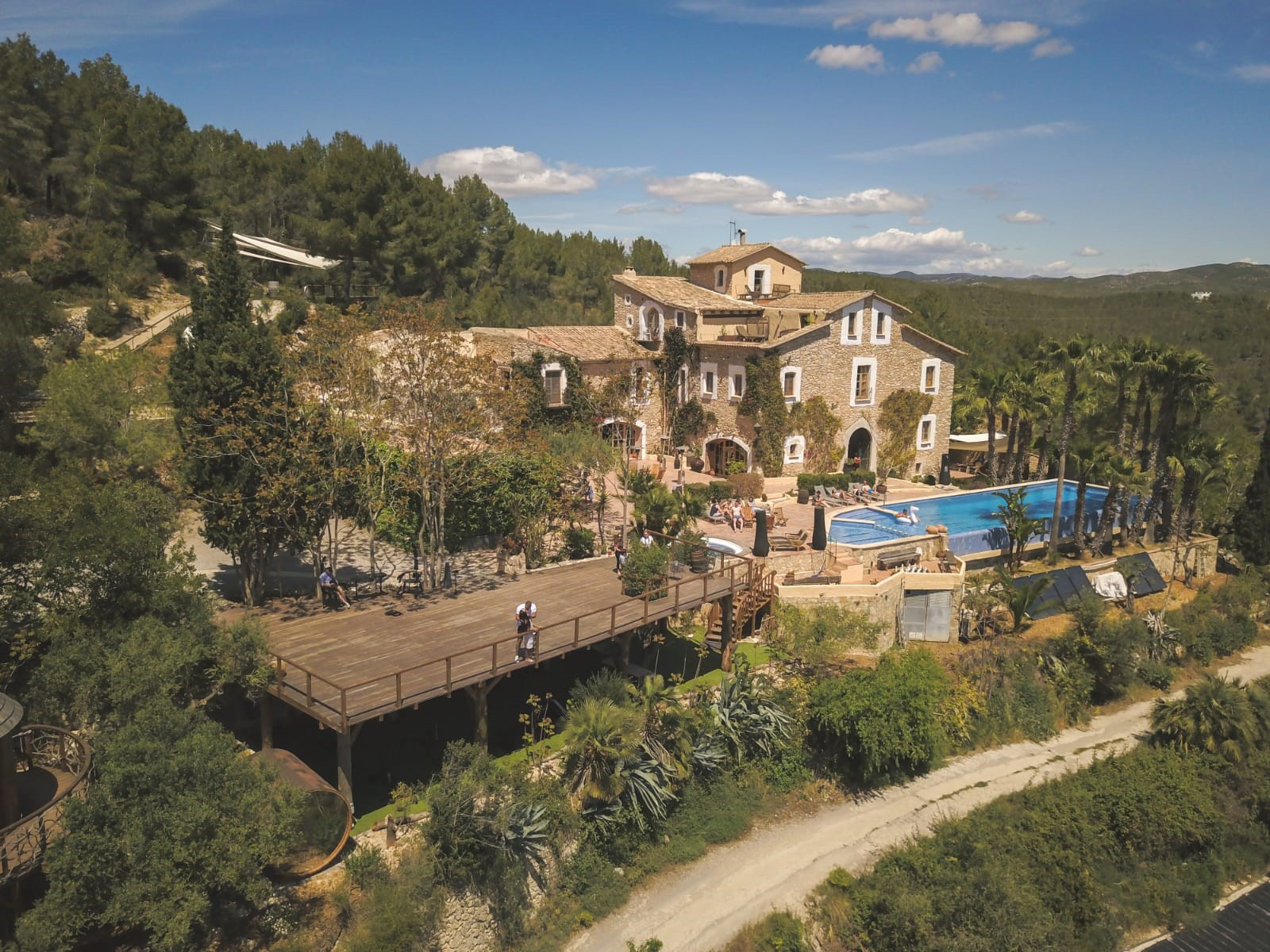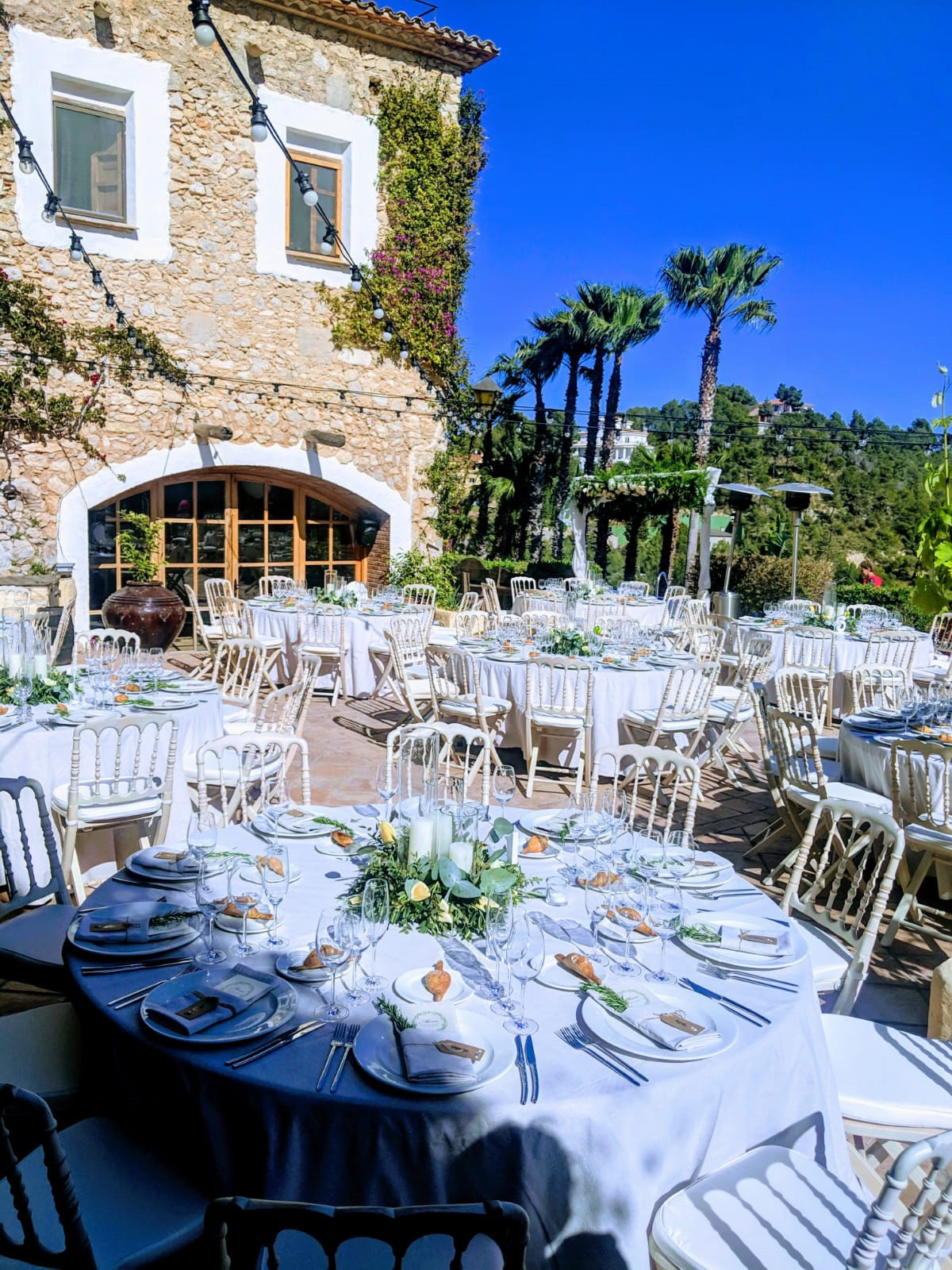 "We added fresh lemons and limes to the garlands and table centre pieces which added an amazing fresh citrus smell," says the bride.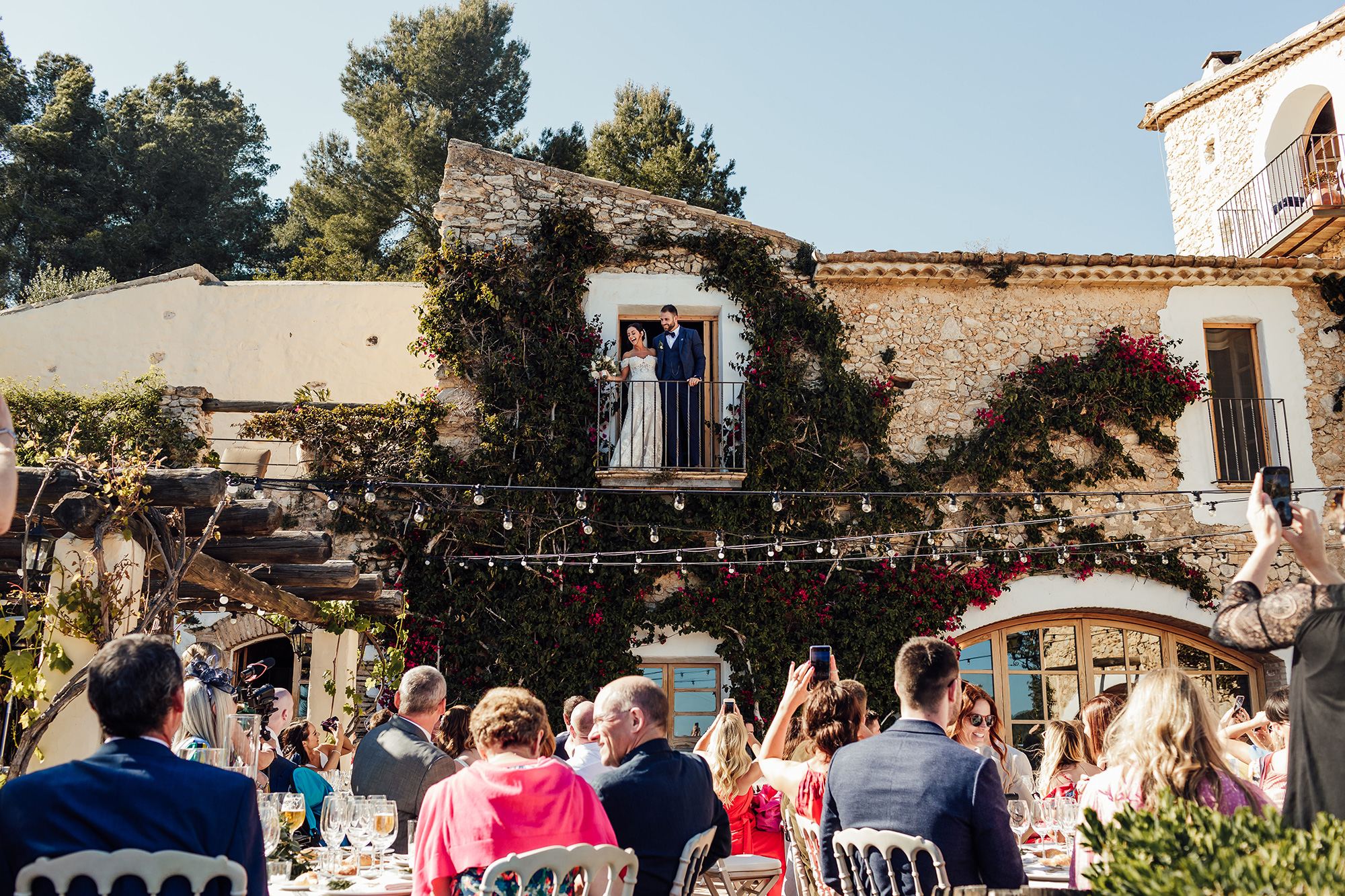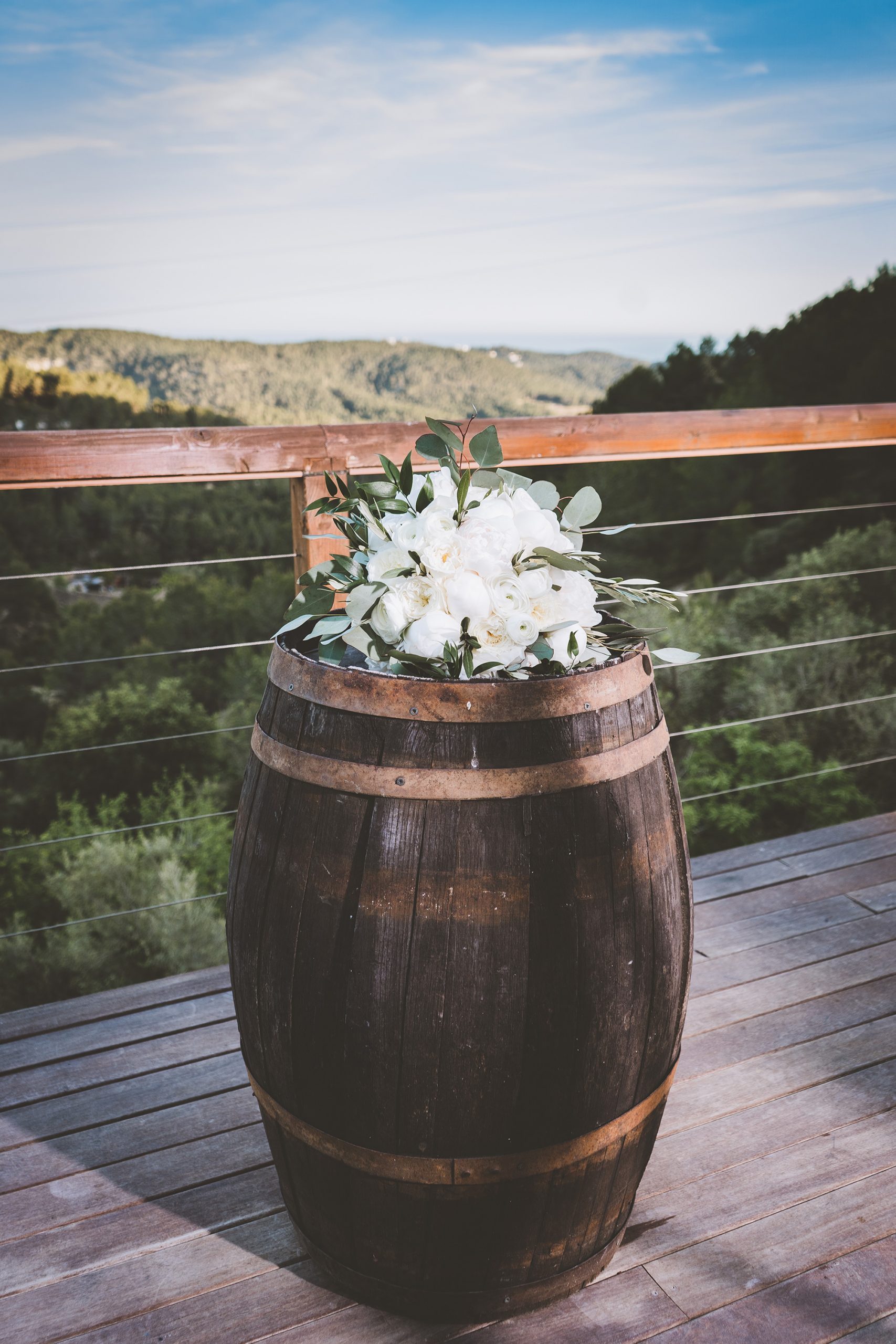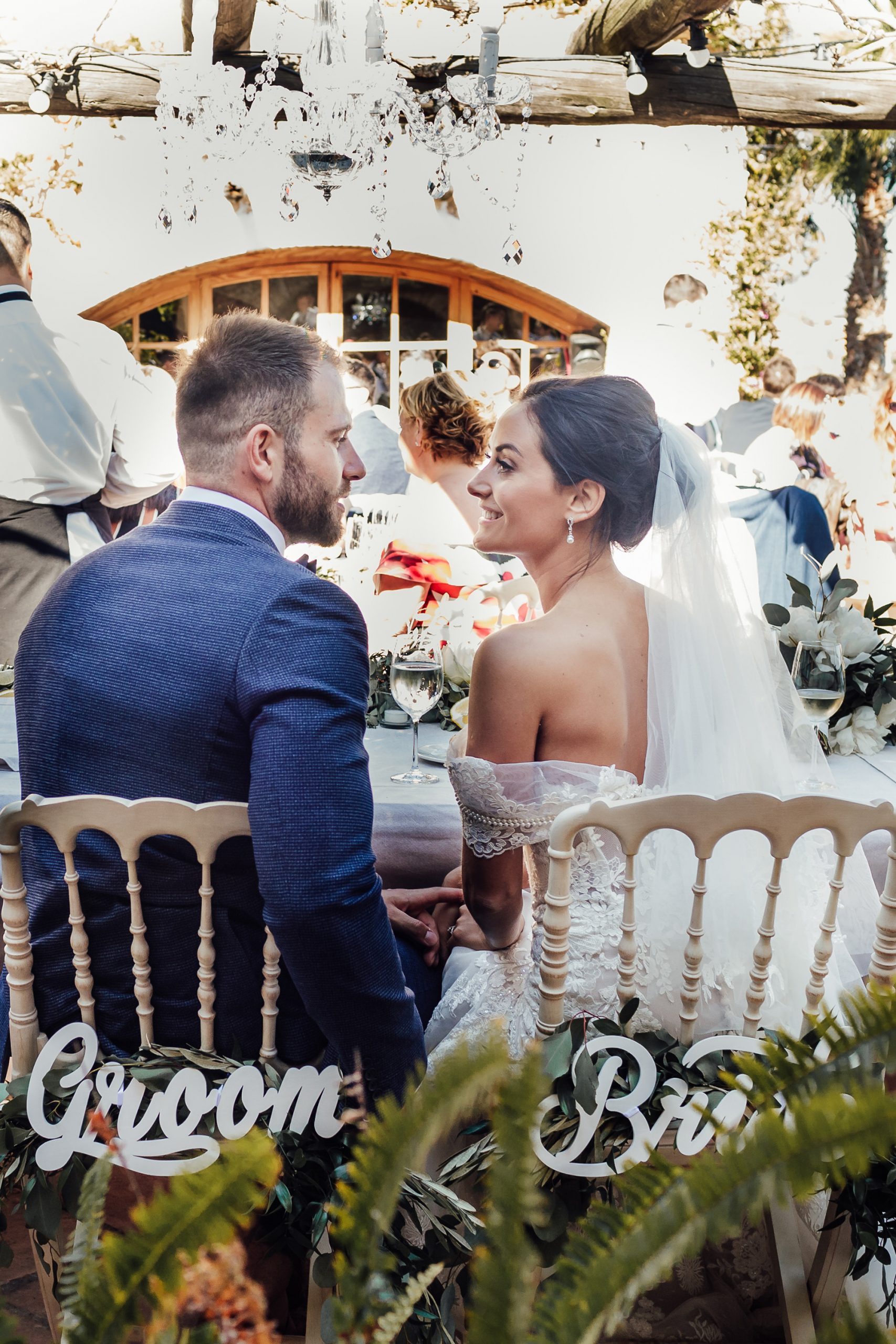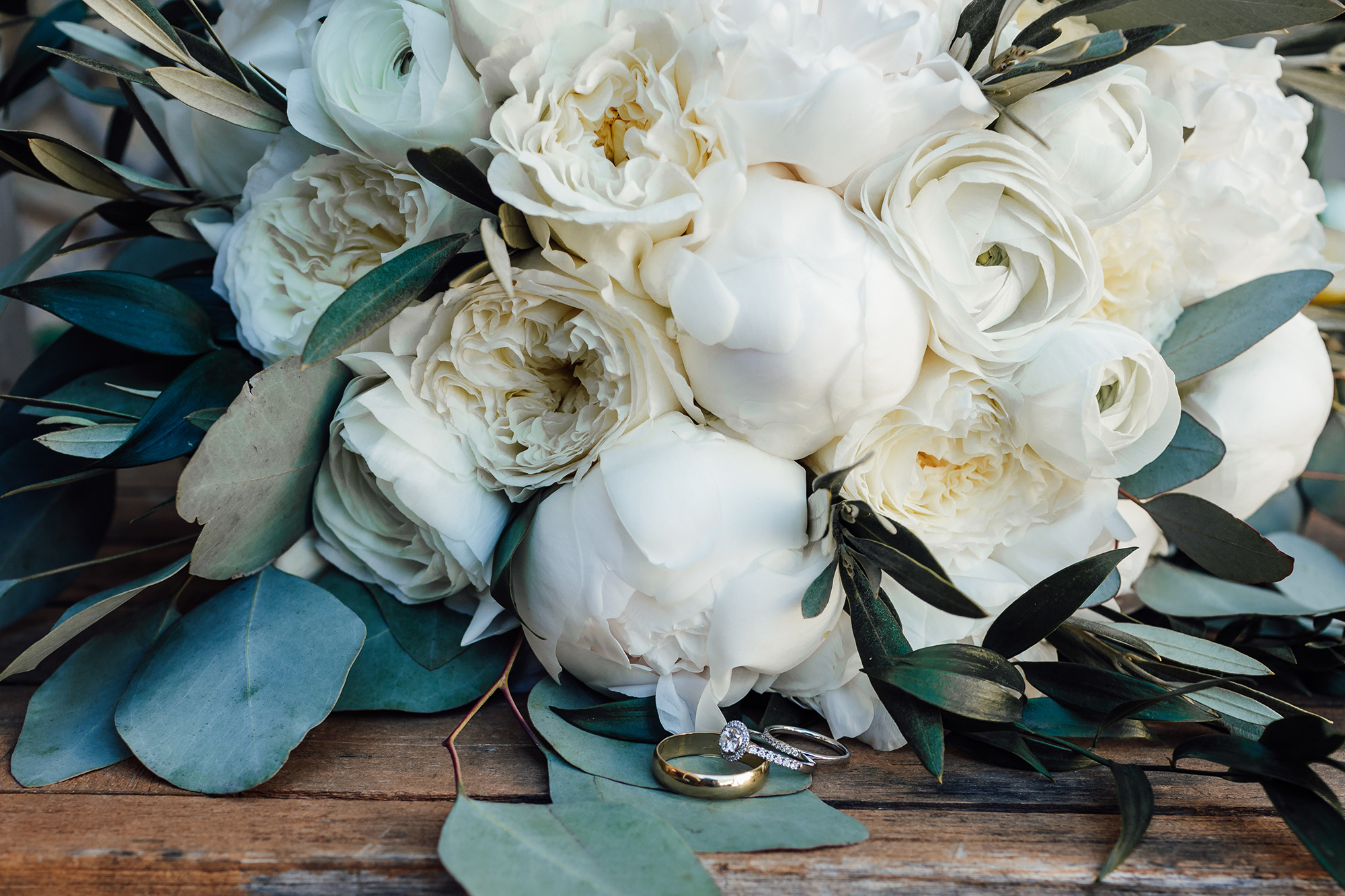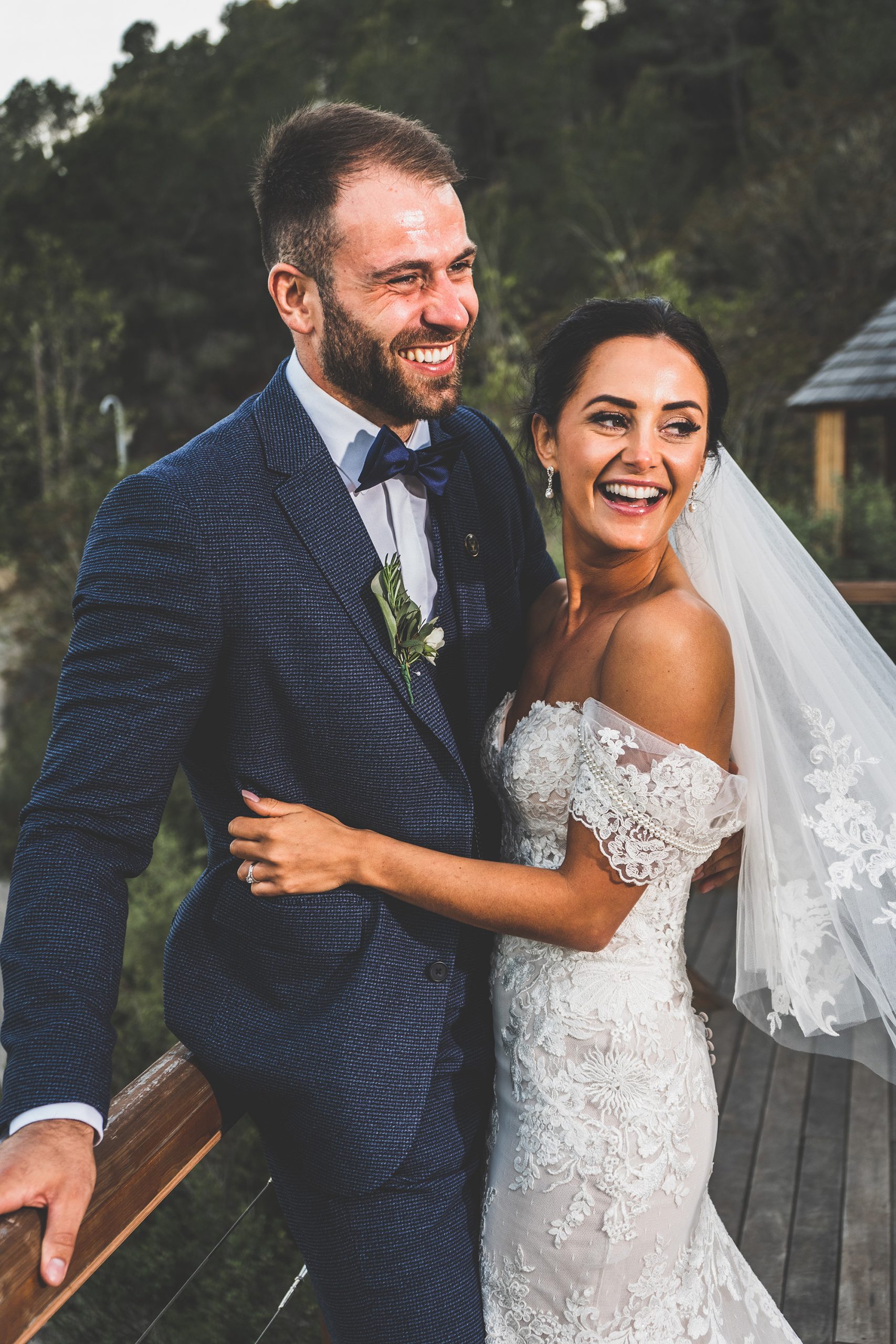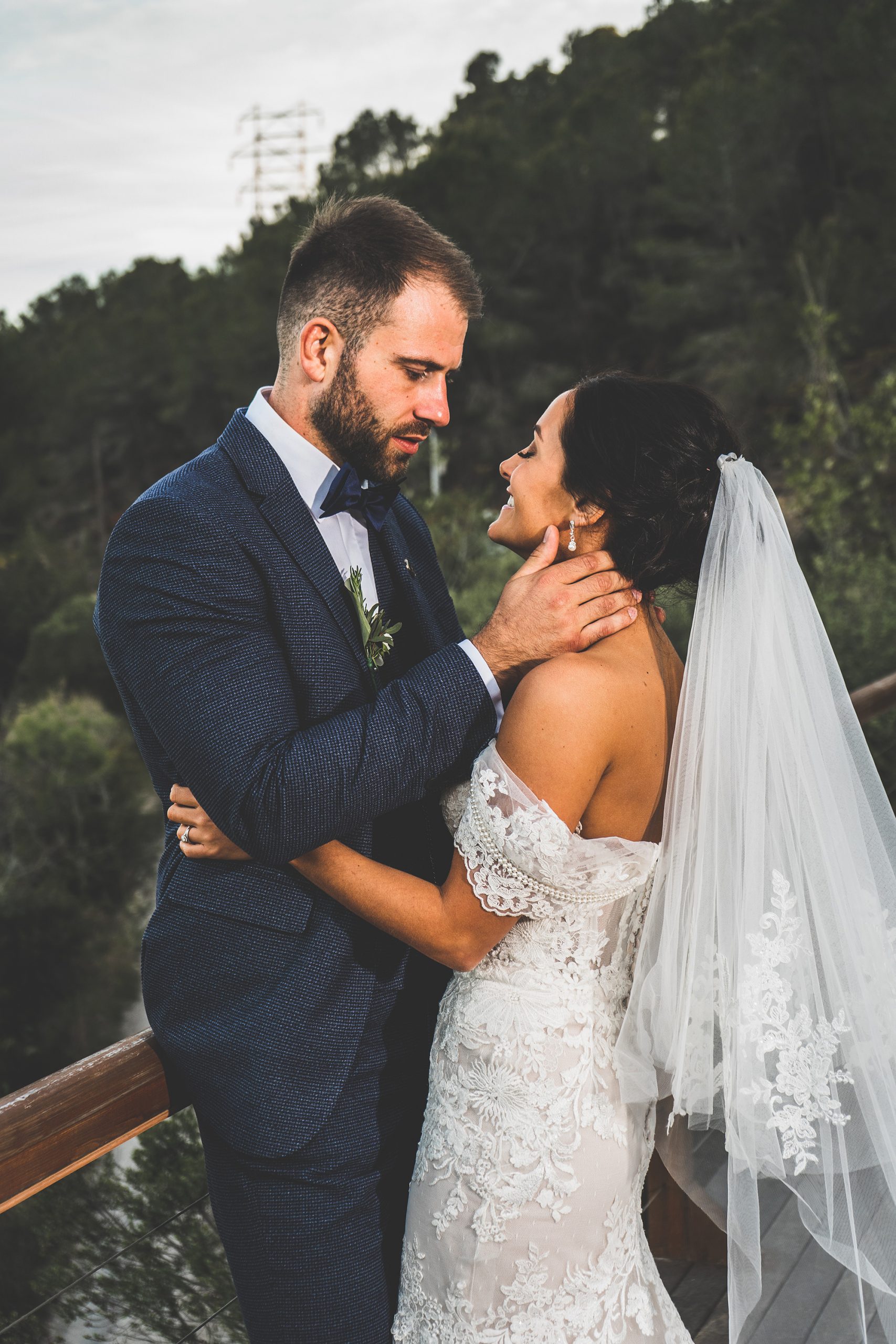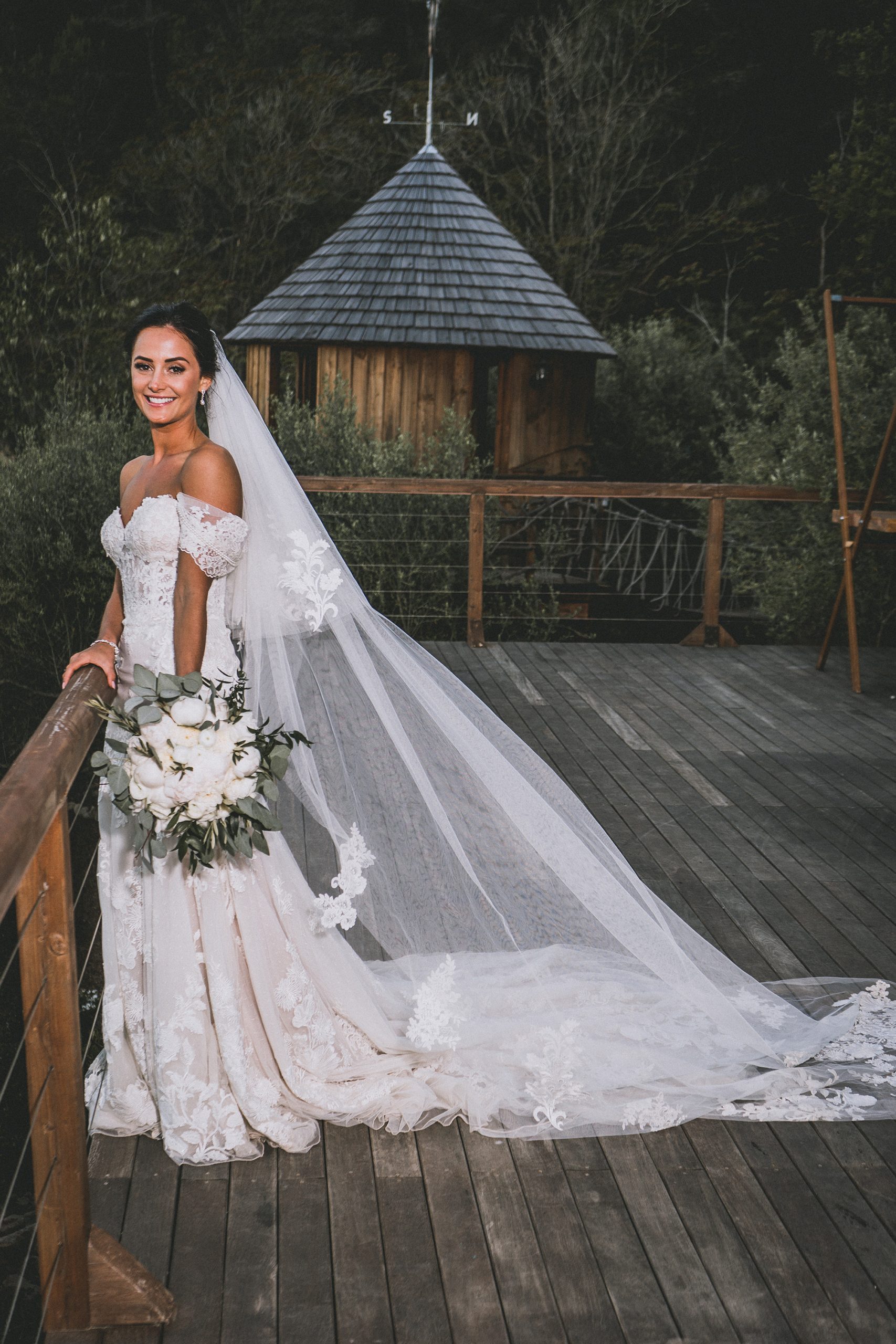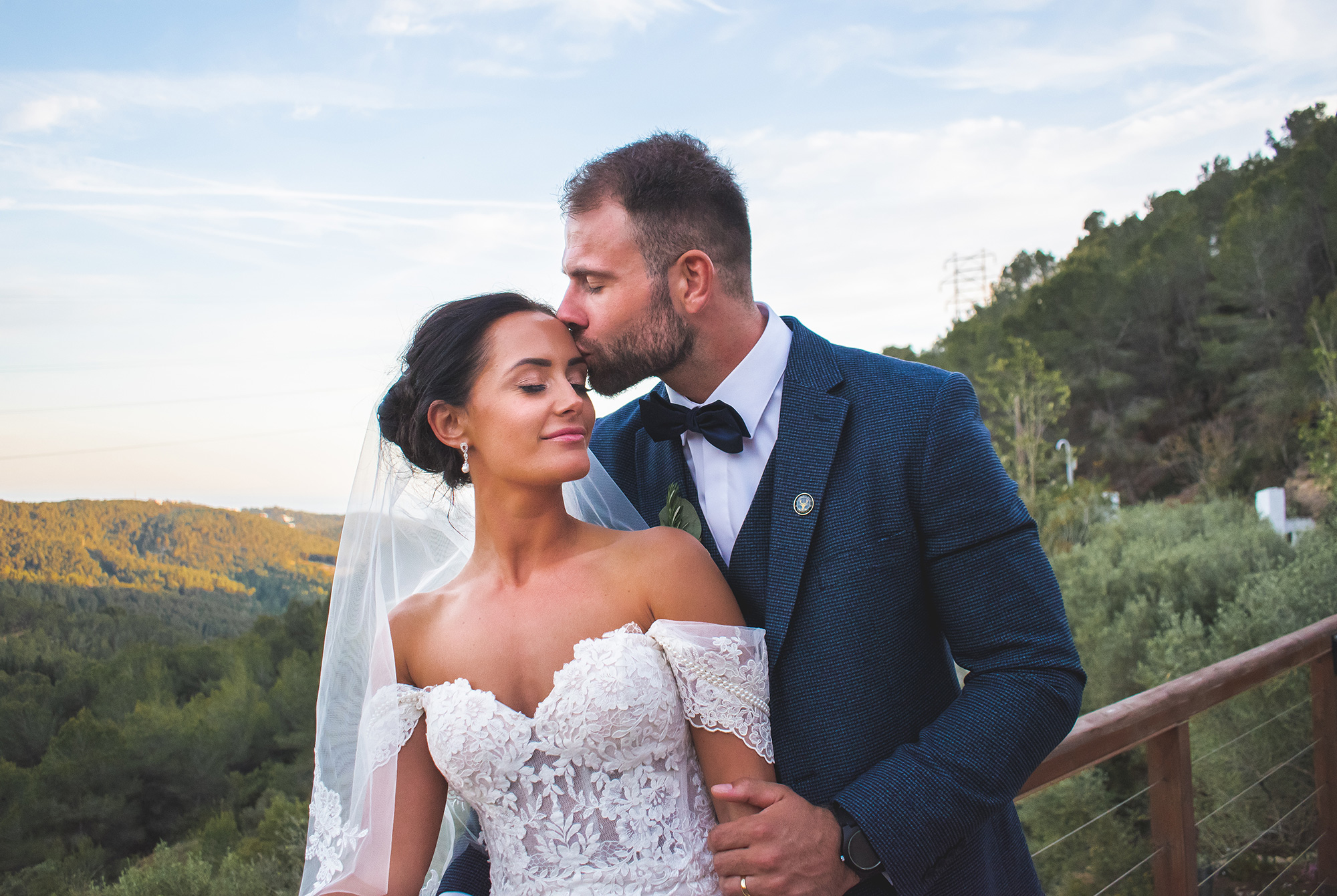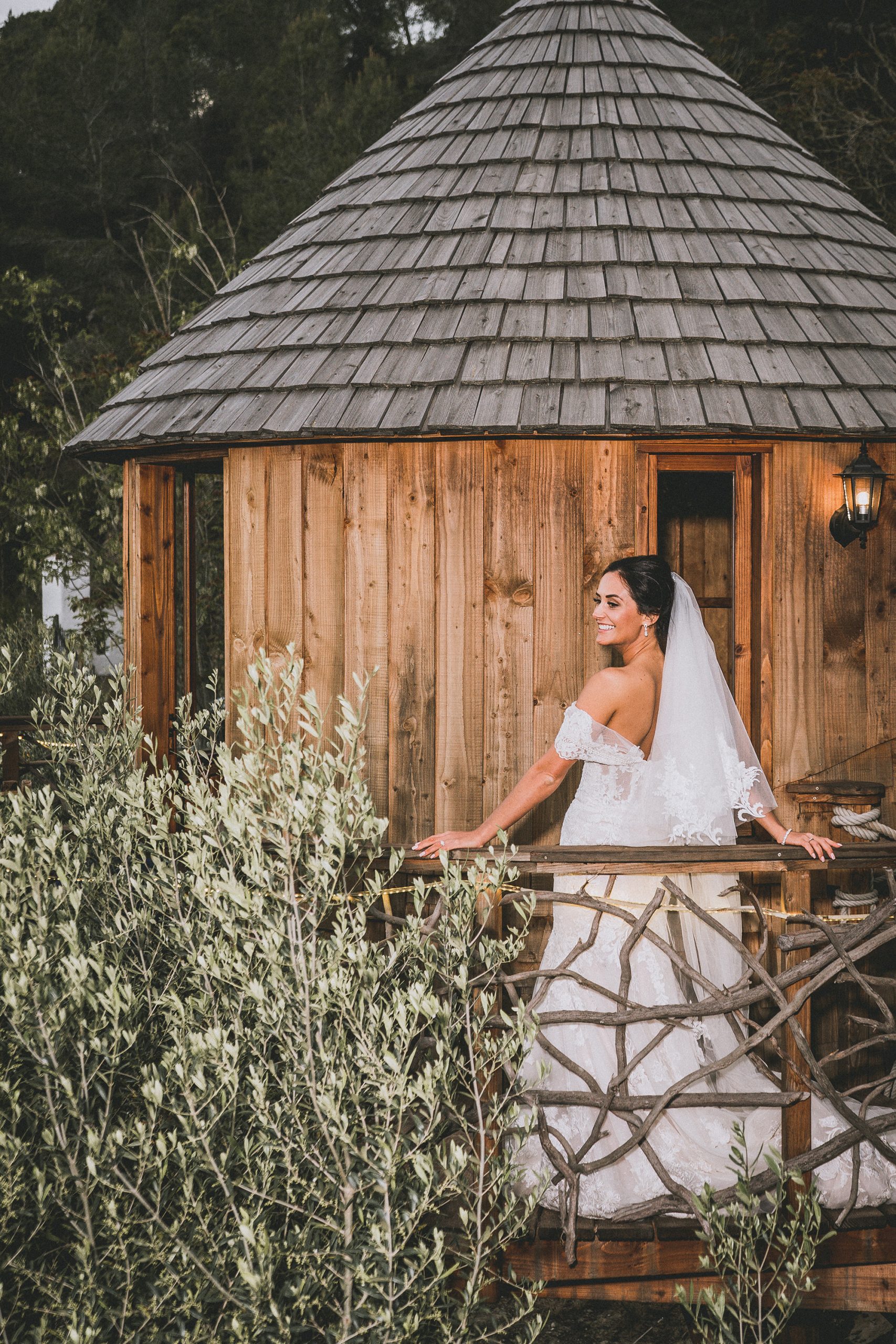 "The pre-wedding drinks the day before the wedding are a must, seeing everybody the night before helped relax nerves and made the wedding day more exciting," advises the bride.