While Lauren had plans to go travelling in the near future, her travels soon derailed after meeting Darren in 2010.
Lauren, now 30, says the pair got engaged five years later while on a beach in Tenerife. "We had a lovely meal followed by a walk on the beach," she says. "We then found a nice bar where Darren popped the question."
Lauren and Darren, 33, set their wedding ceremony as priority during wedding planning. "We wrote out our promises and vows to each other, which made it all the more special and unique as a couple."
The utmost importance was placed on ensuring it was an unforgettable event where all their guests felt relaxed and could enjoy their special day.
Lauren adds that while the wedding didn't have a set theme per se, she and Darren incorporated unique aspects of their personalities into the day. "I love bling so we had subtle diamantes on the table numbers, cake and in my bouquet. Darren has a sweet tooth, so we incorporated a sweet cart into the wedding for him."
On October 6, 2017 Lauren and Darren exchanged their heartfelt vows before 70 close family and friends at their romantic traditional wedding before kicking off the celebrations at The Italian Villa in Poole, Dorset.
"It was a crisp October's Day," Lauren smiles. "Such a beautiful, moving day full of love."
Photos courtesy of Samantha Davis Photography.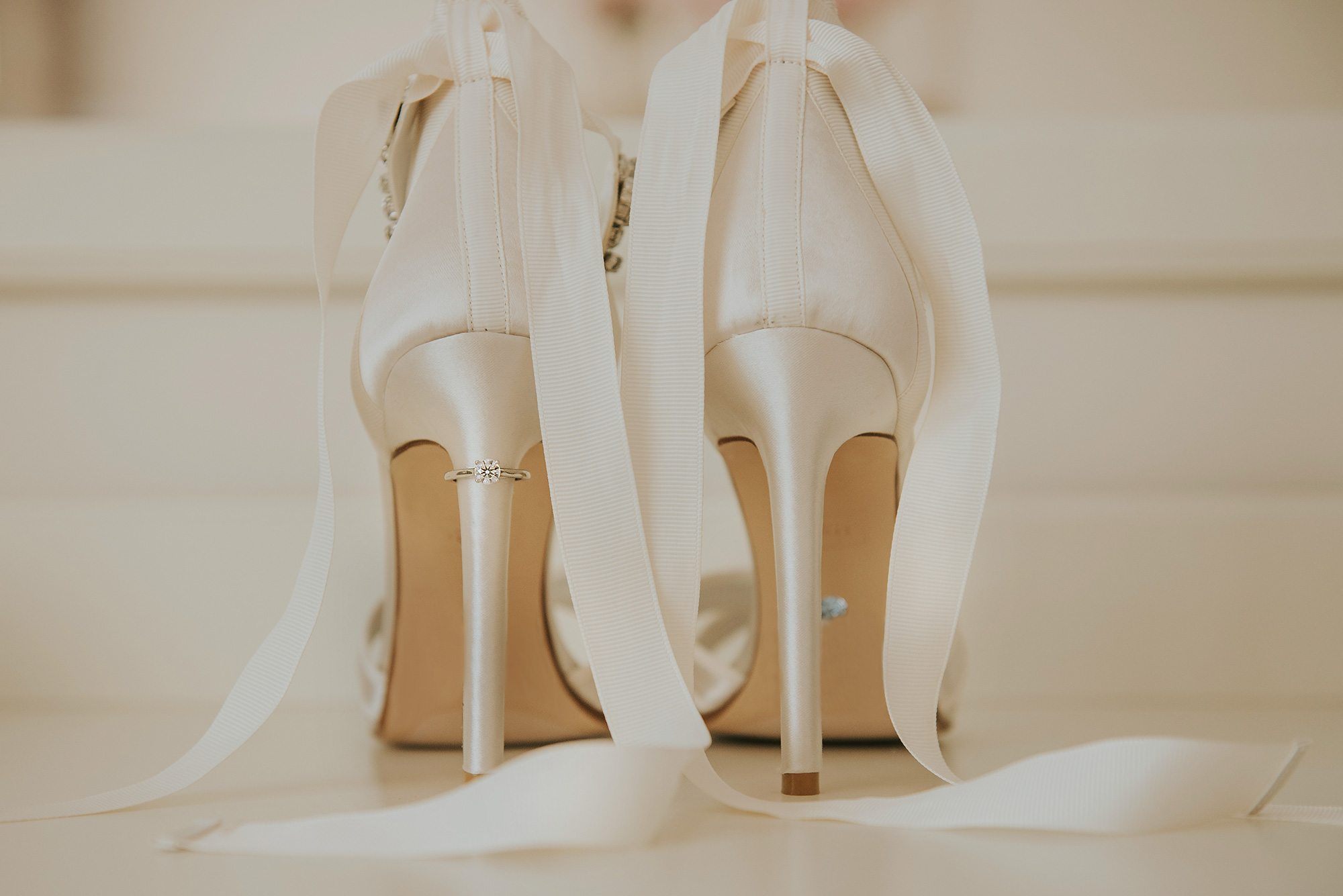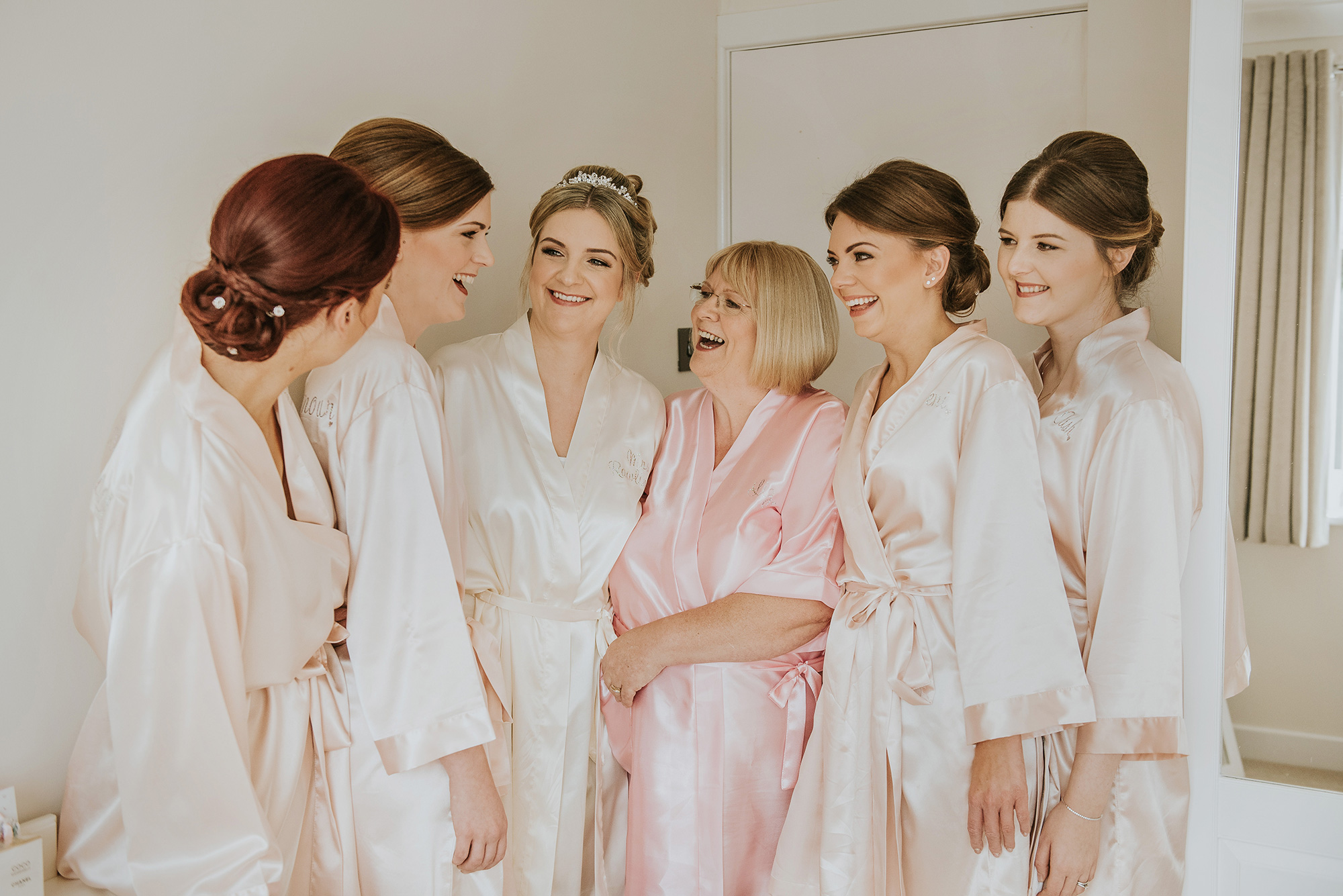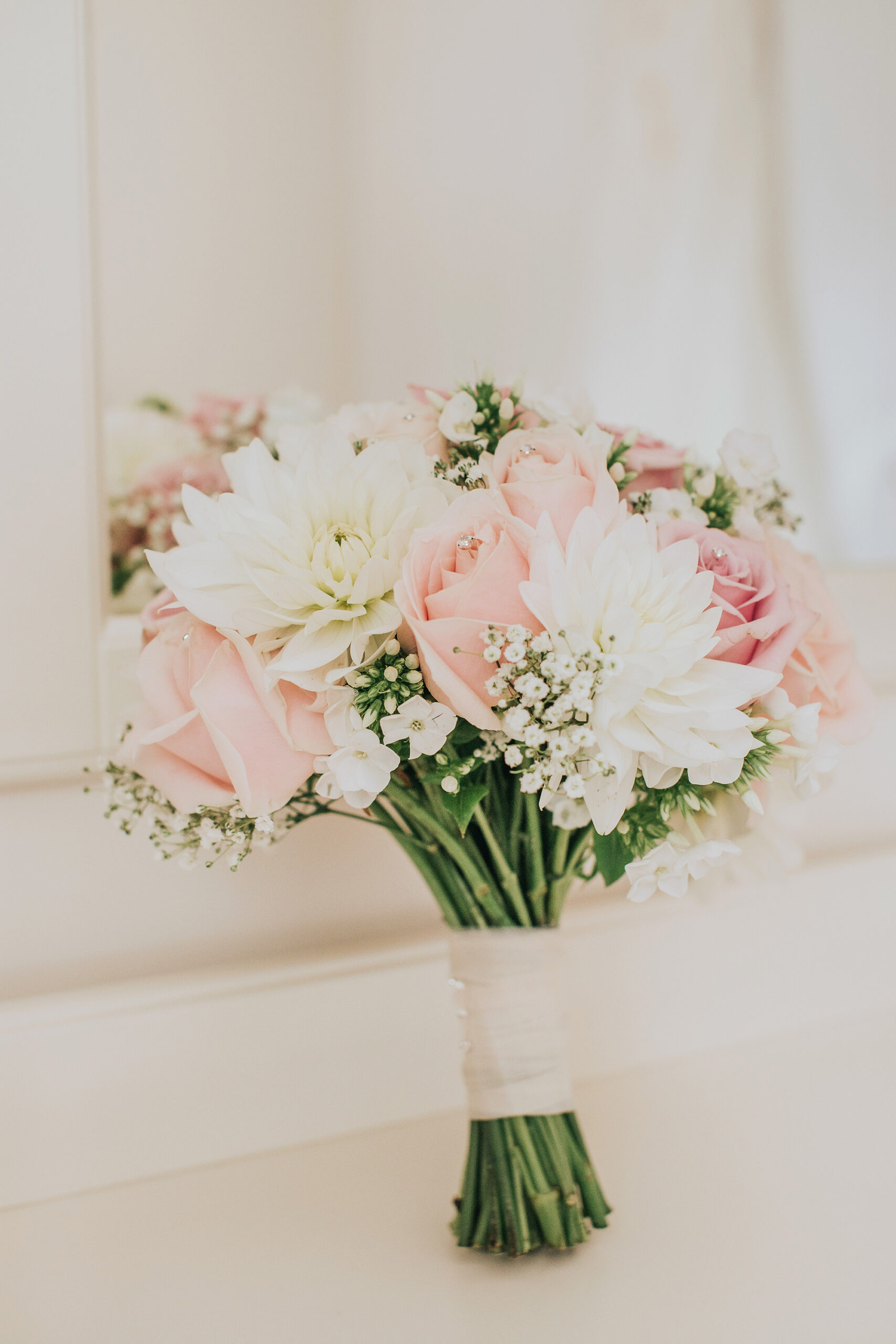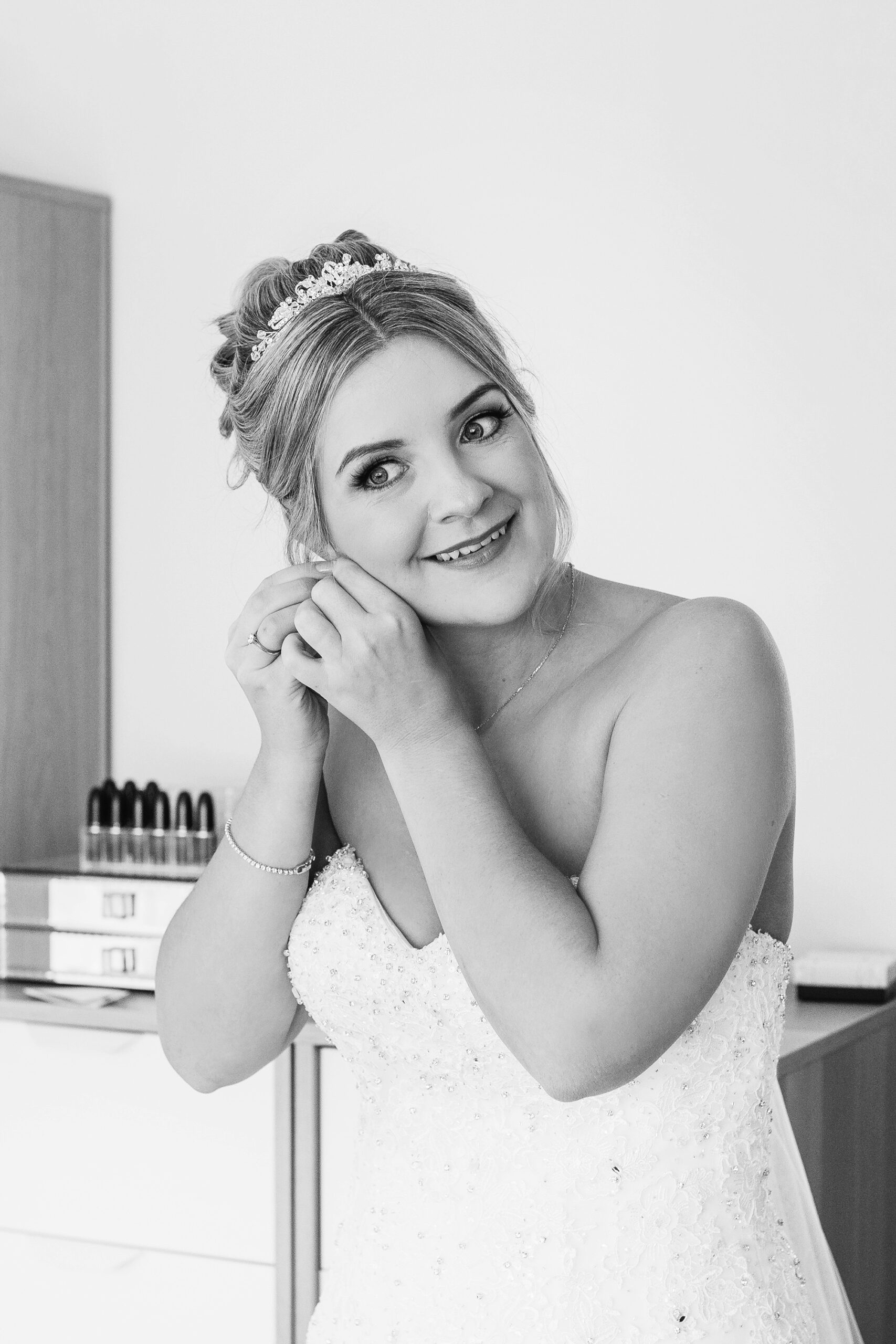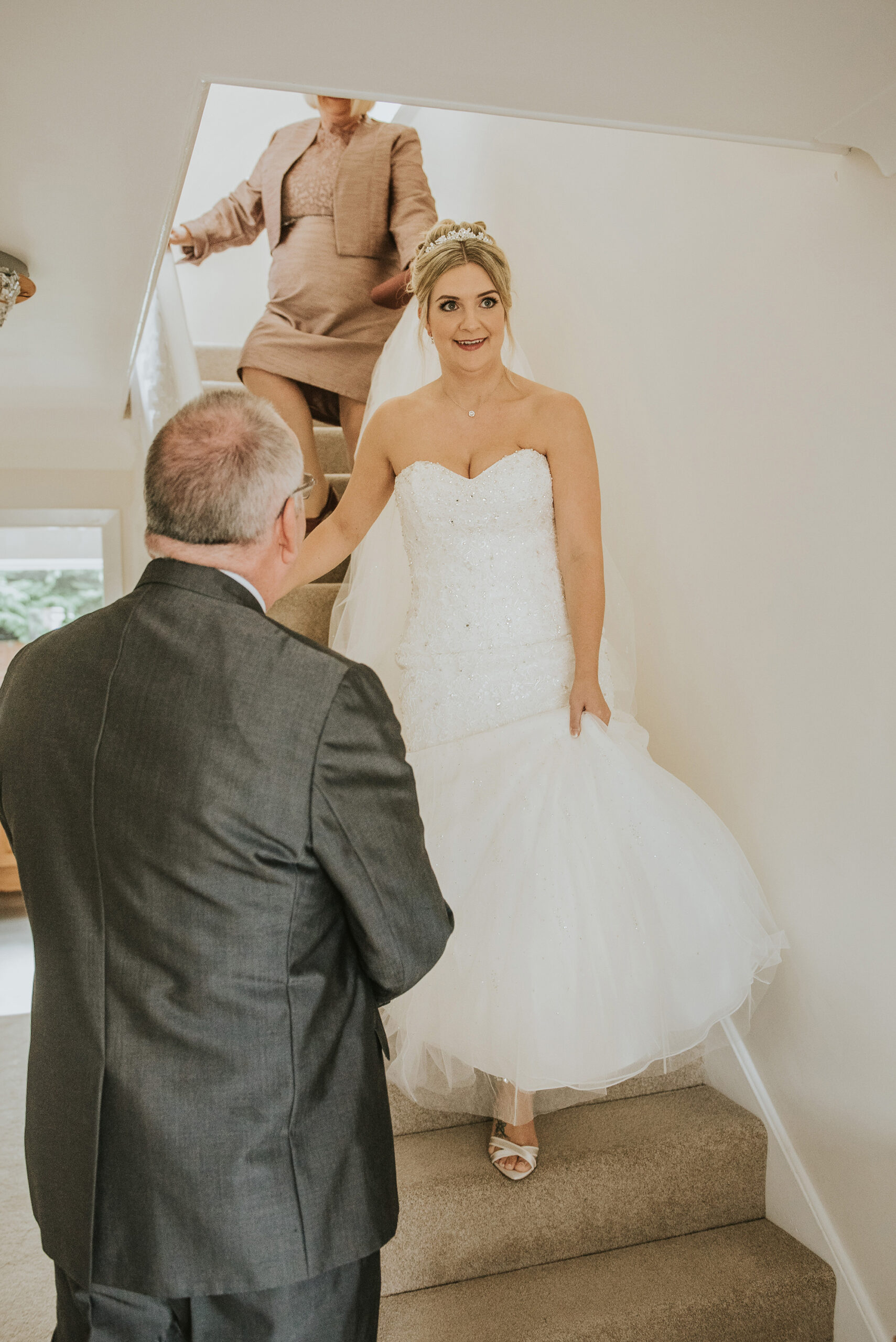 Lauren's stunning gown from Sassy Brides was the first dress she used the "L word" for when shopping. "From that point, no other dress compared. I ordered it quite early as I was afraid it would be discontinued!"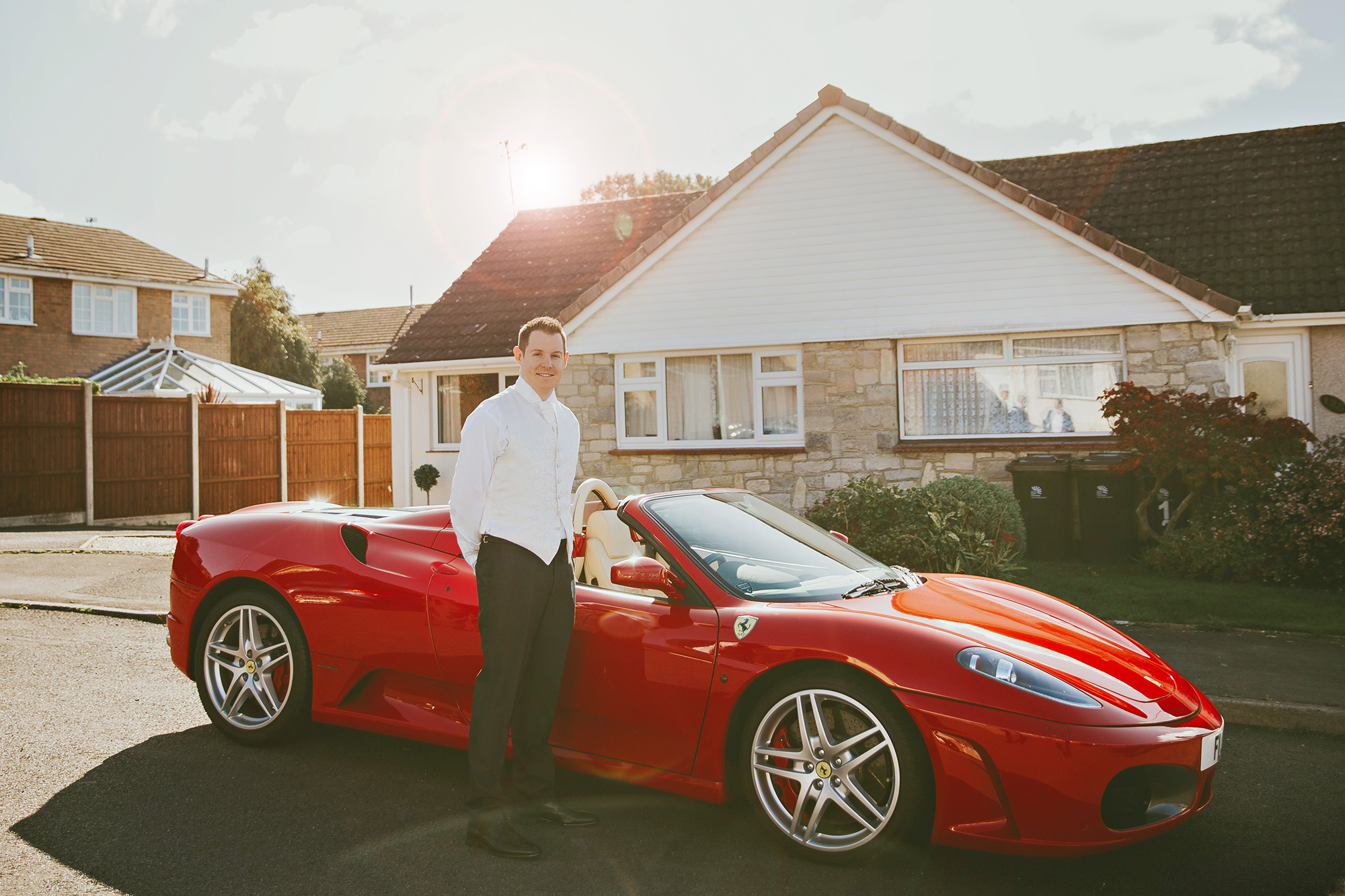 Lauren surprised Darren on their wedding day with a red Ferrari – something he's always loved. "So much of a wedding revolves around the bride so it was important for me to make him feel special too."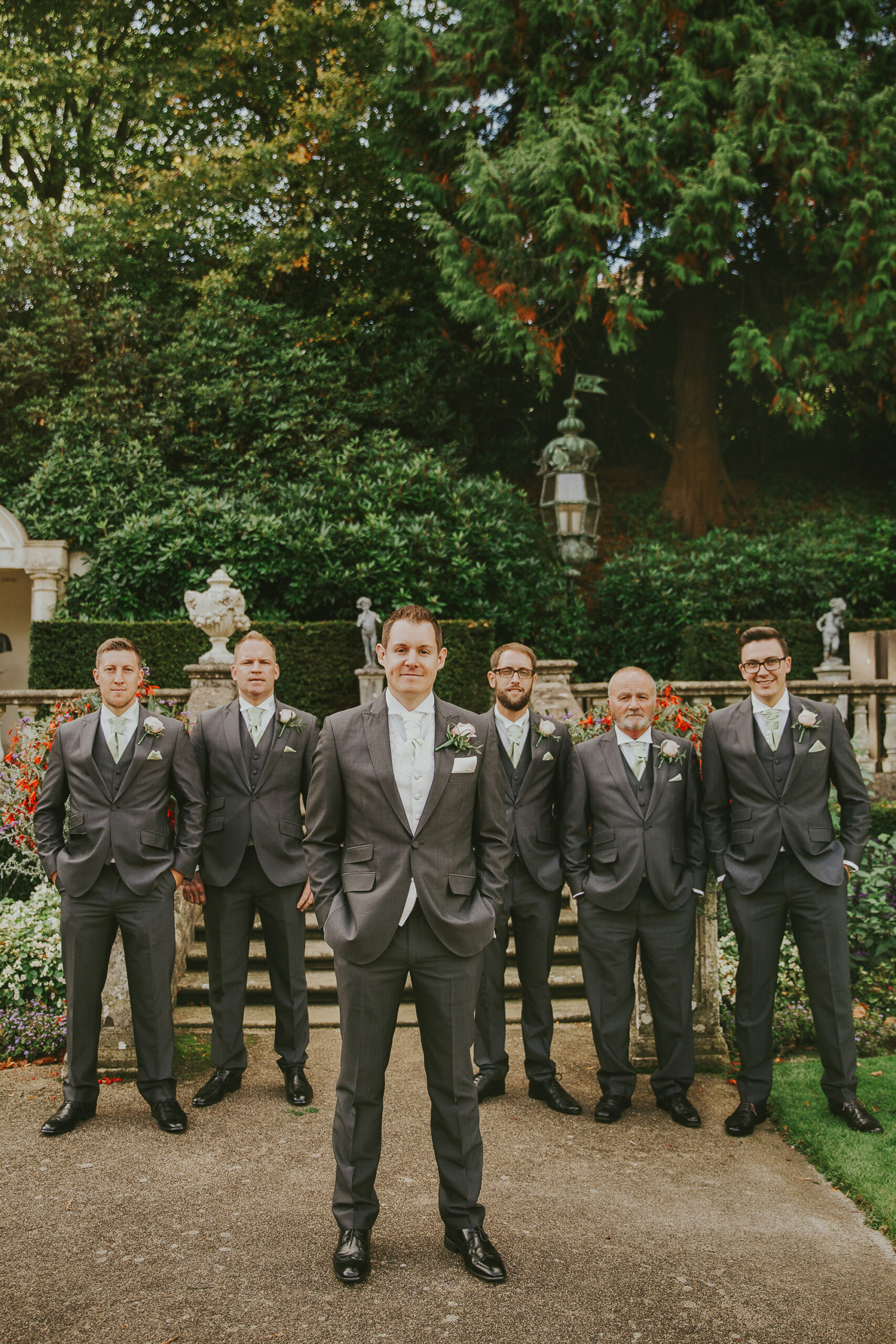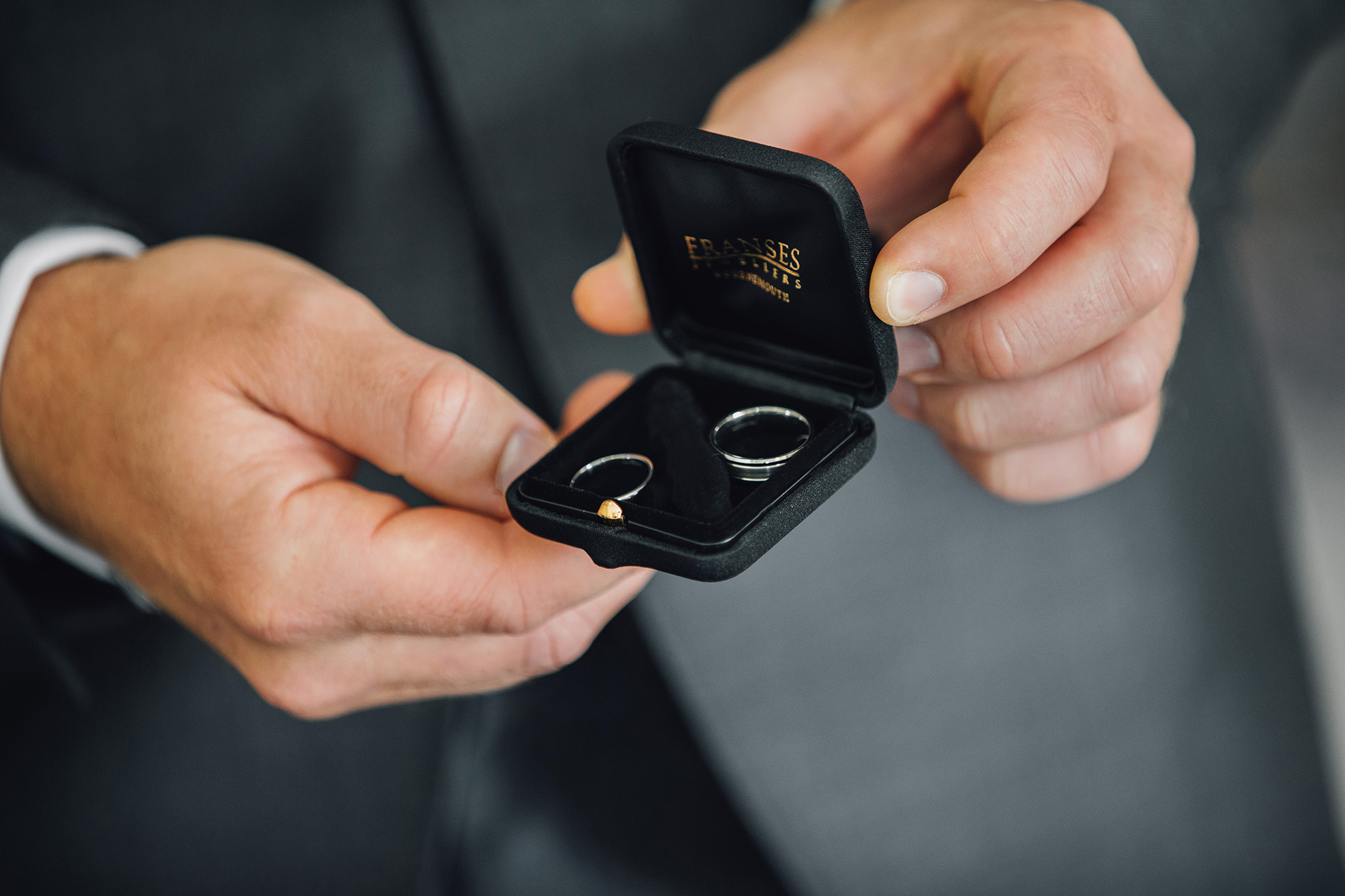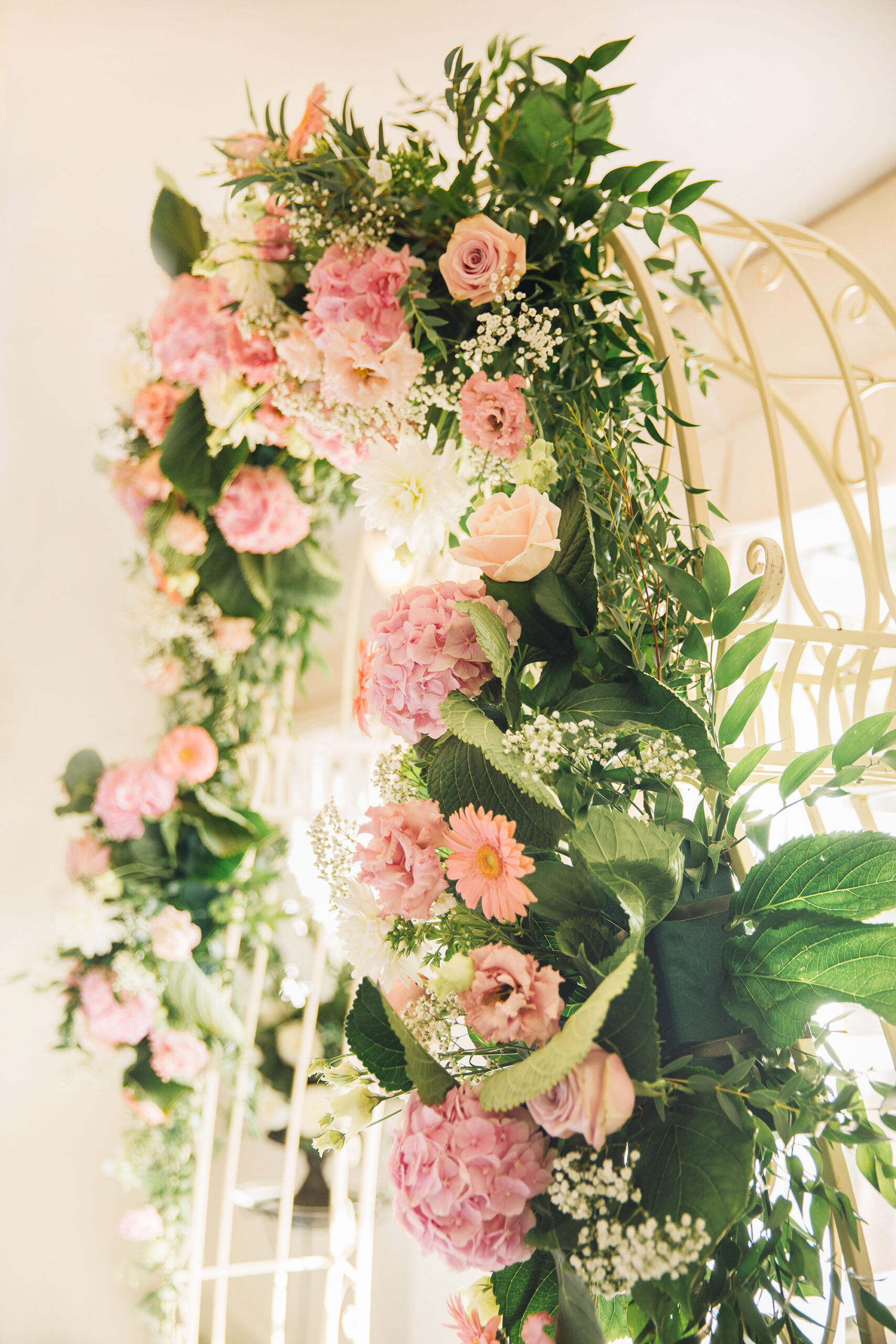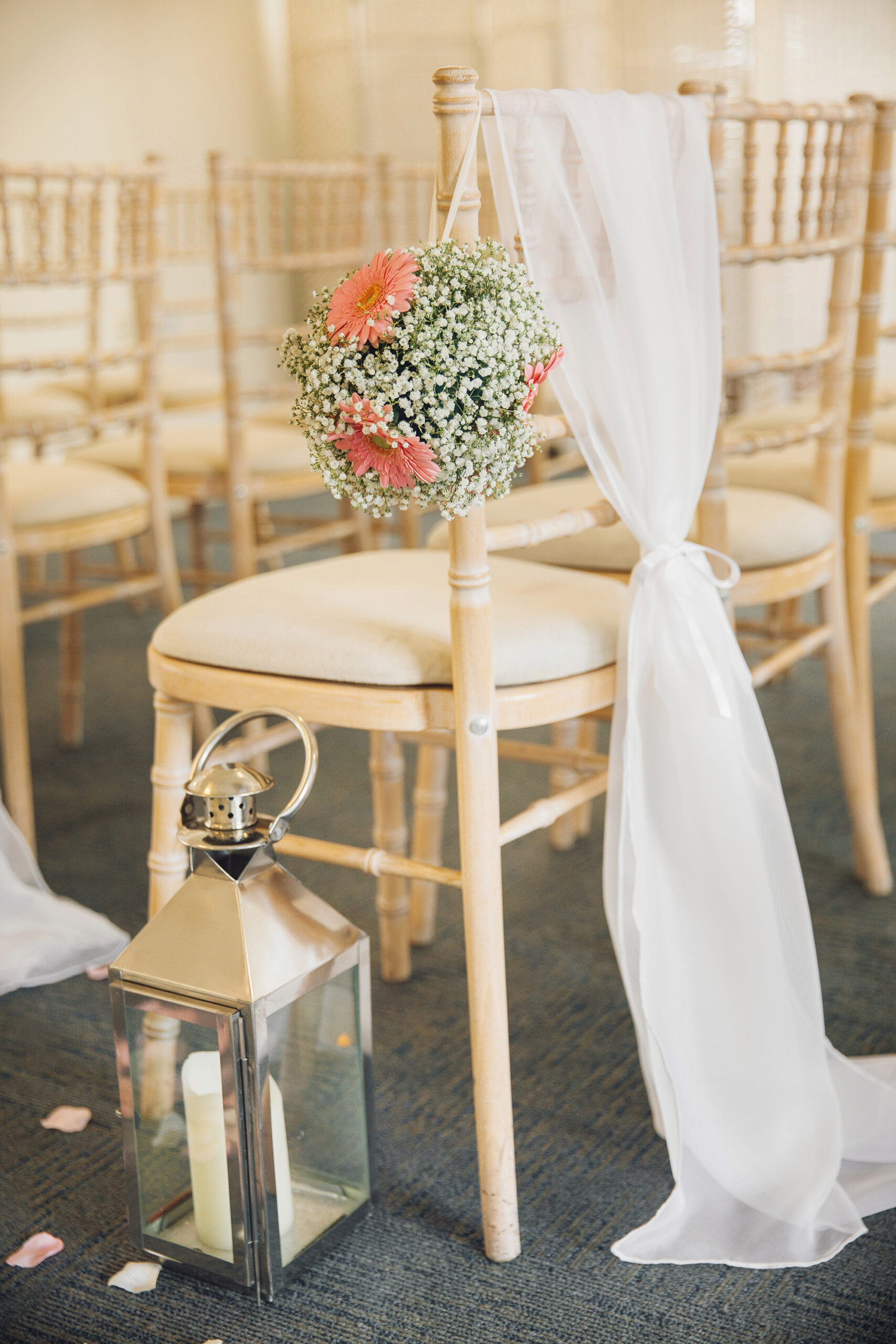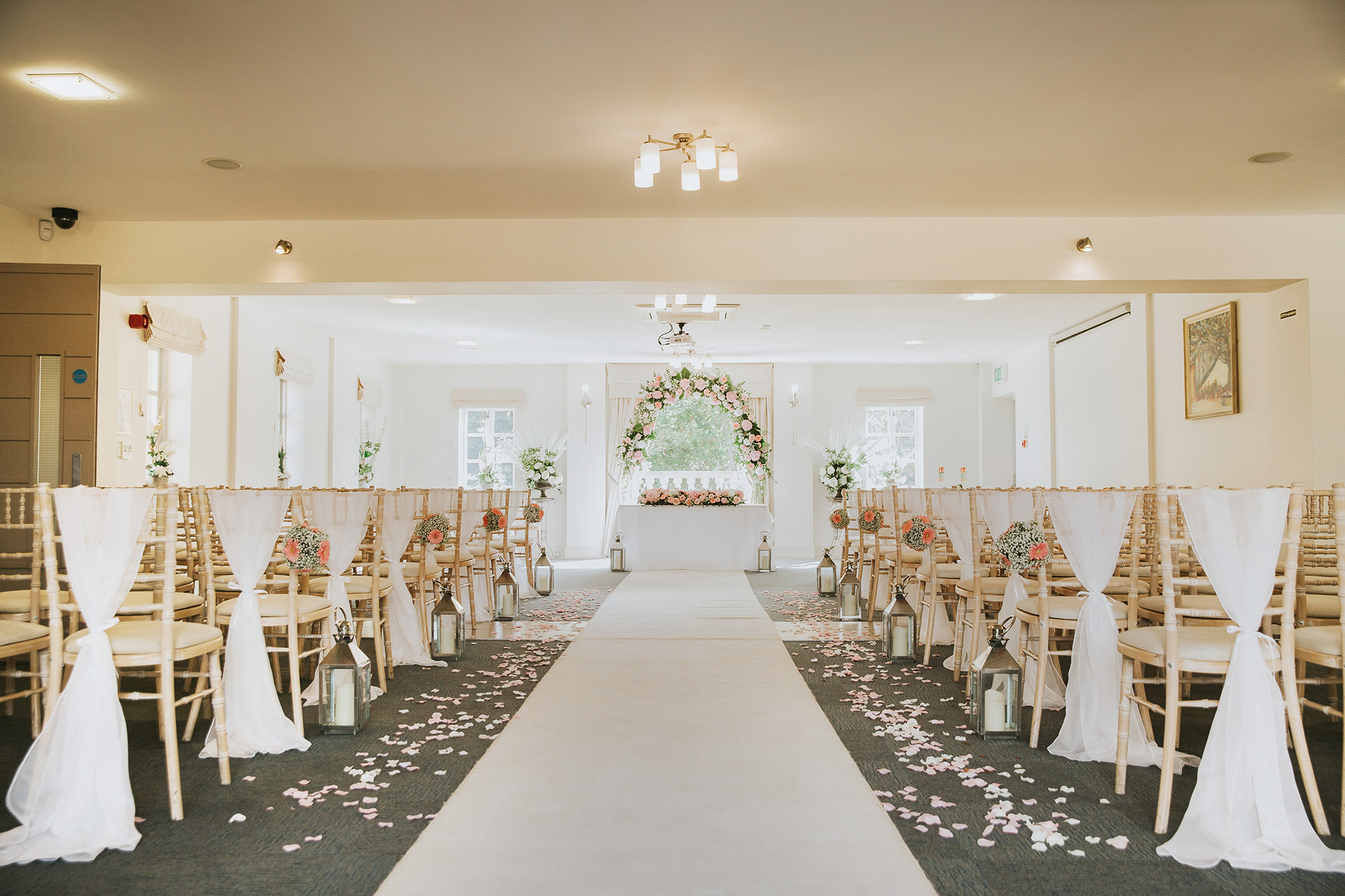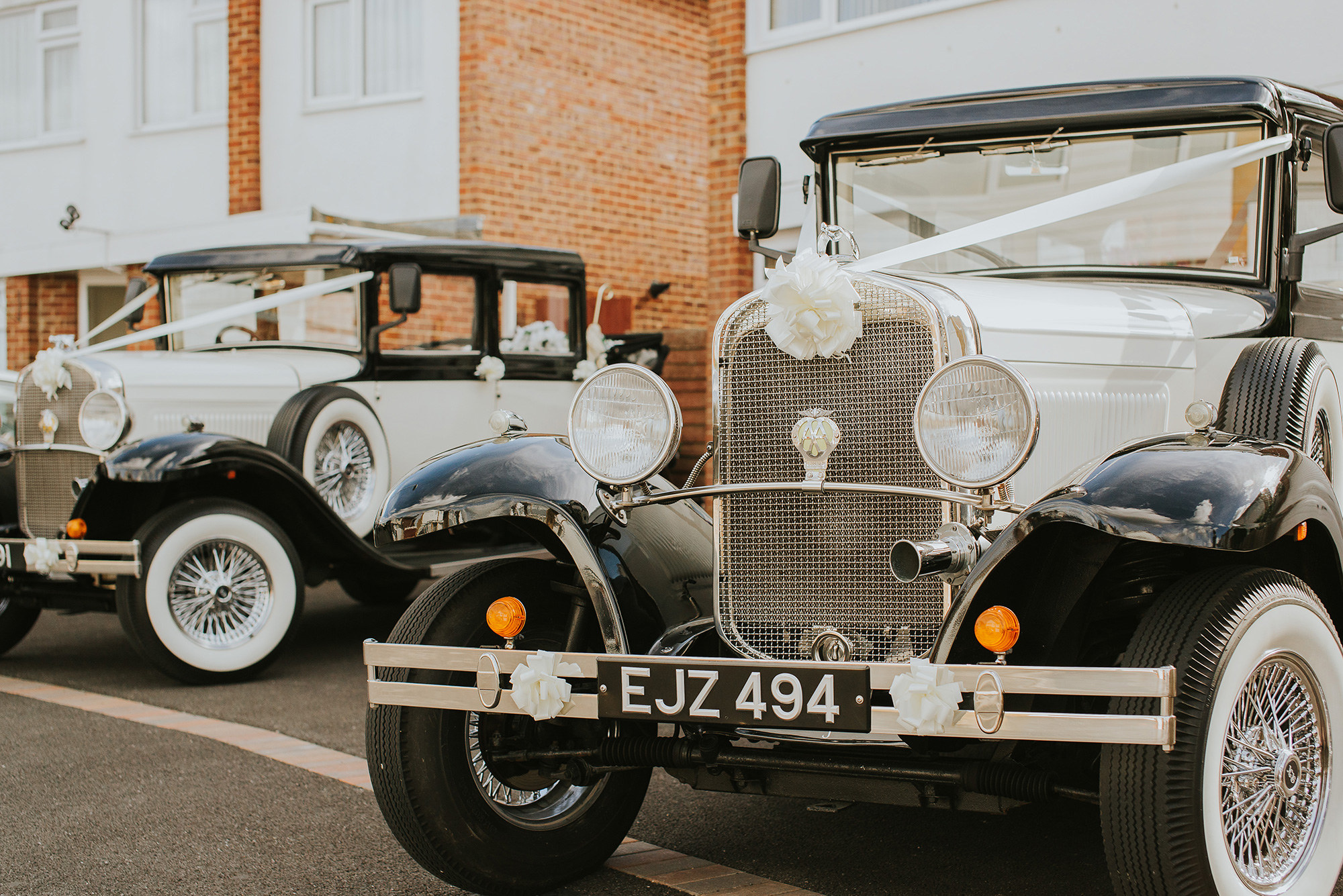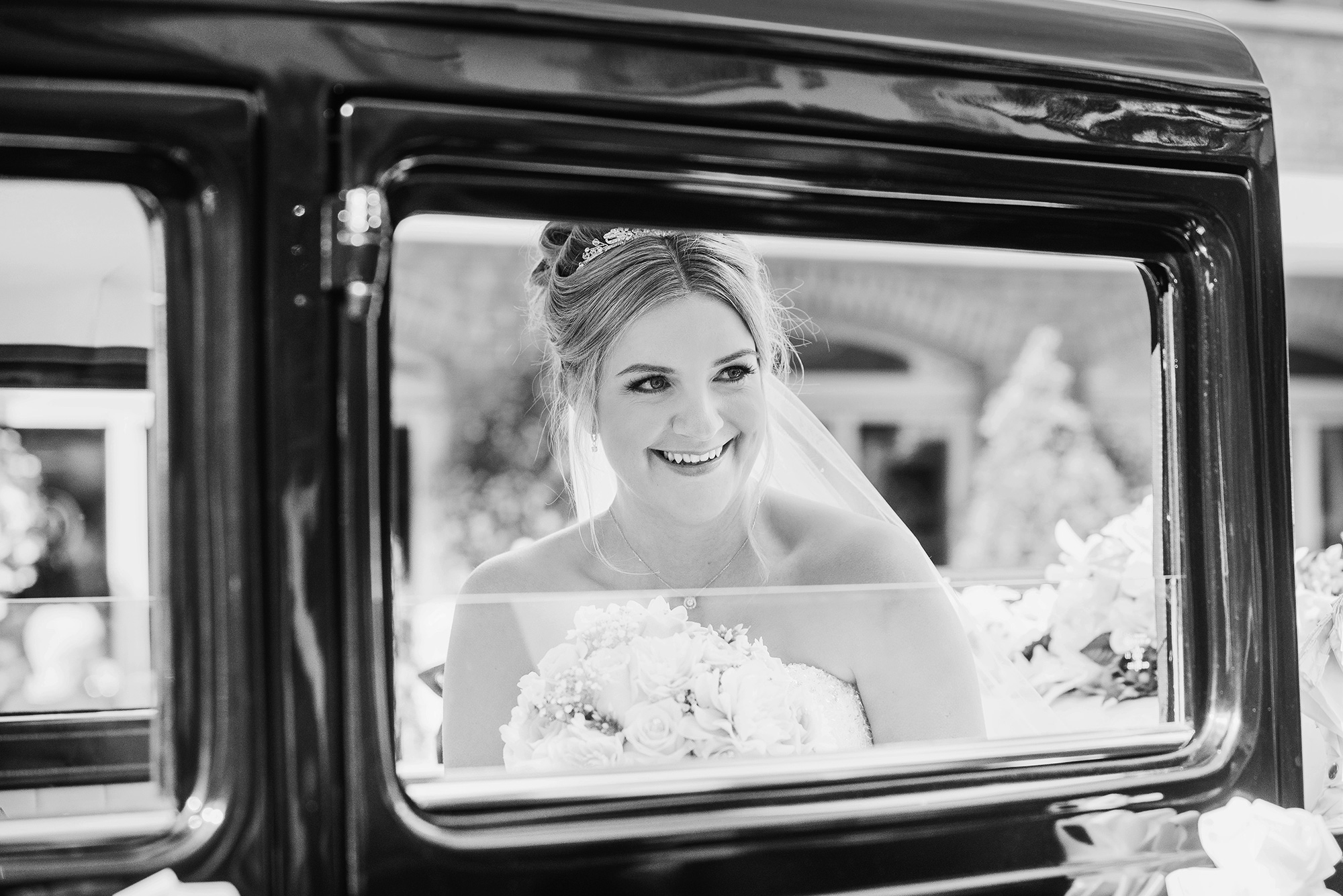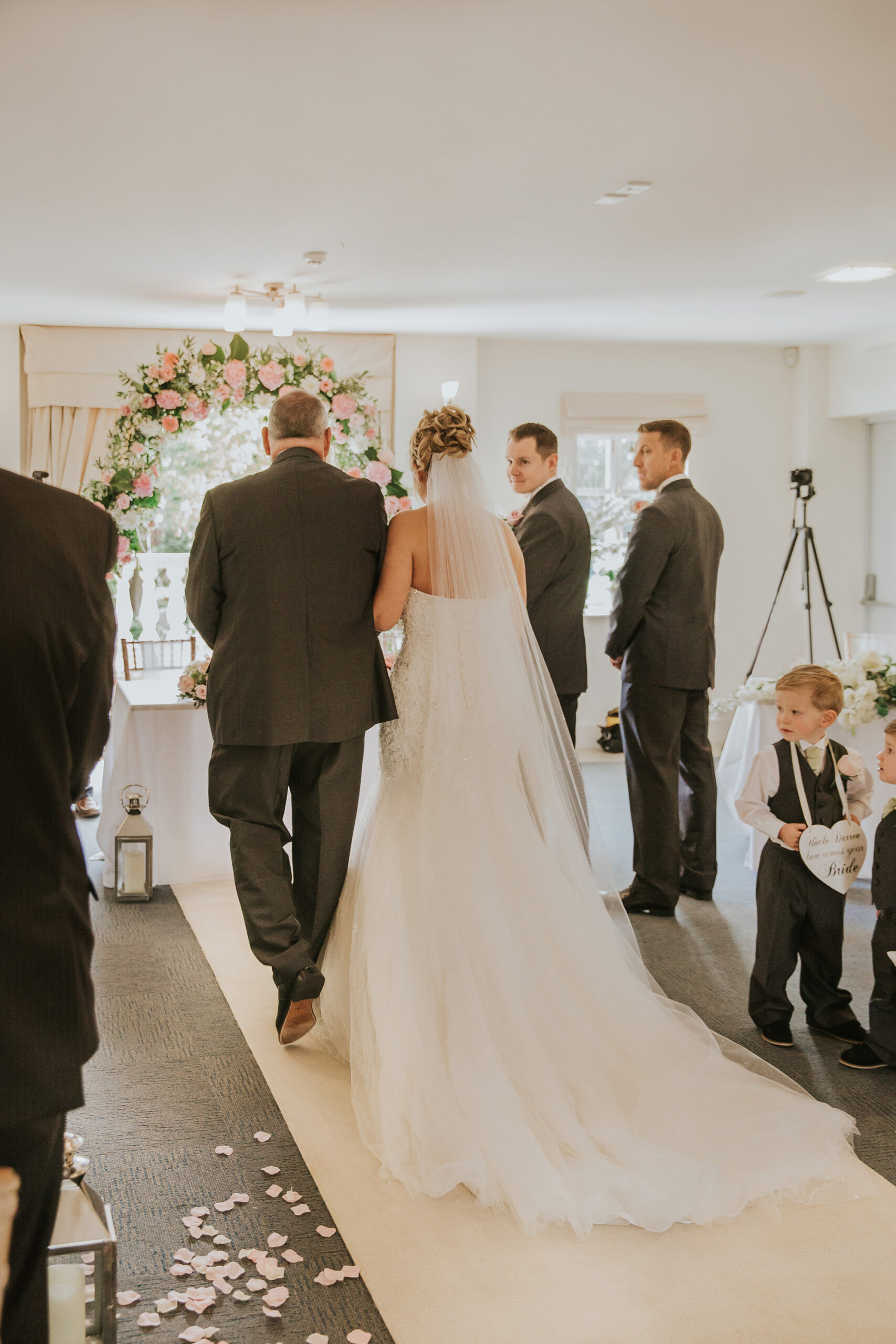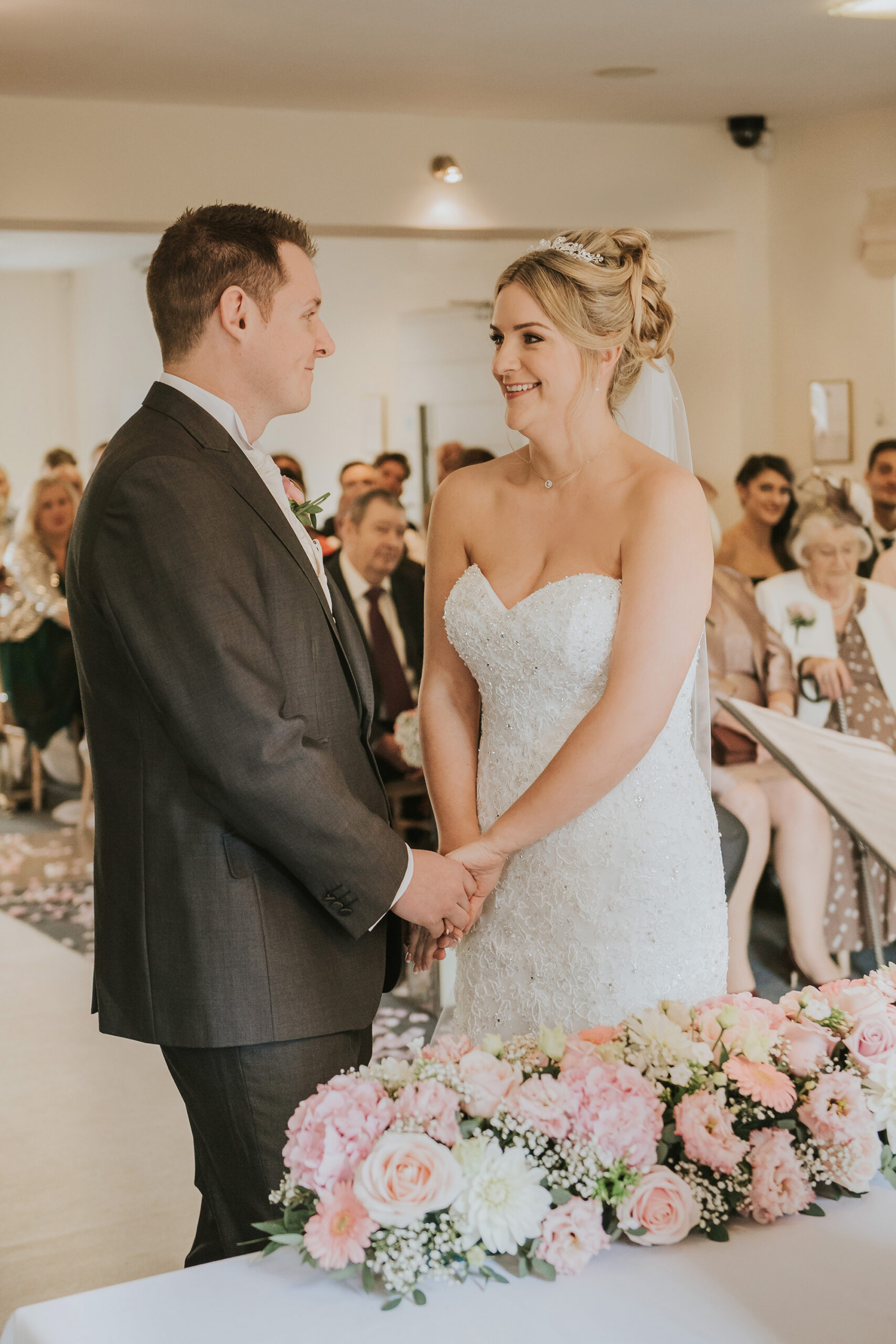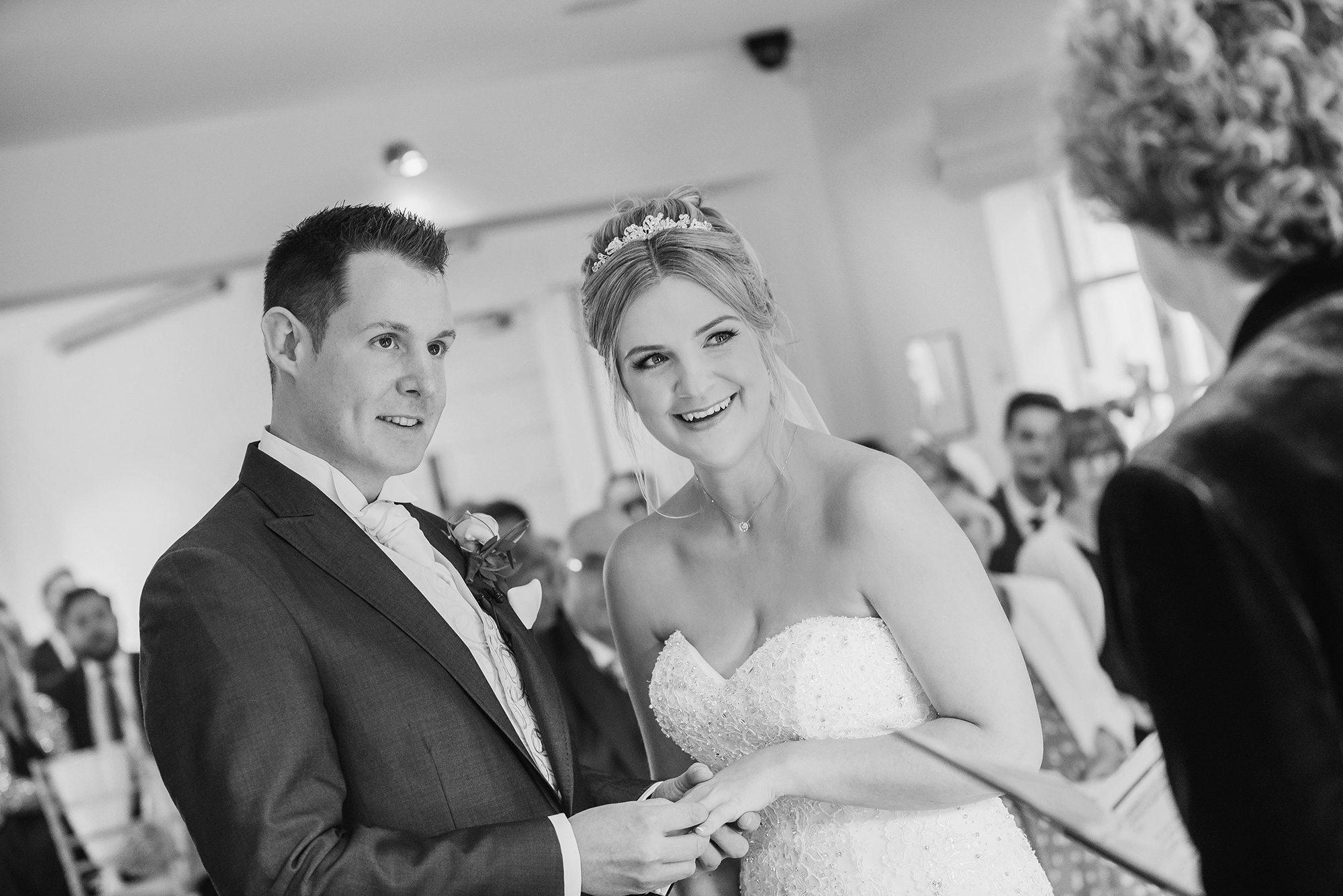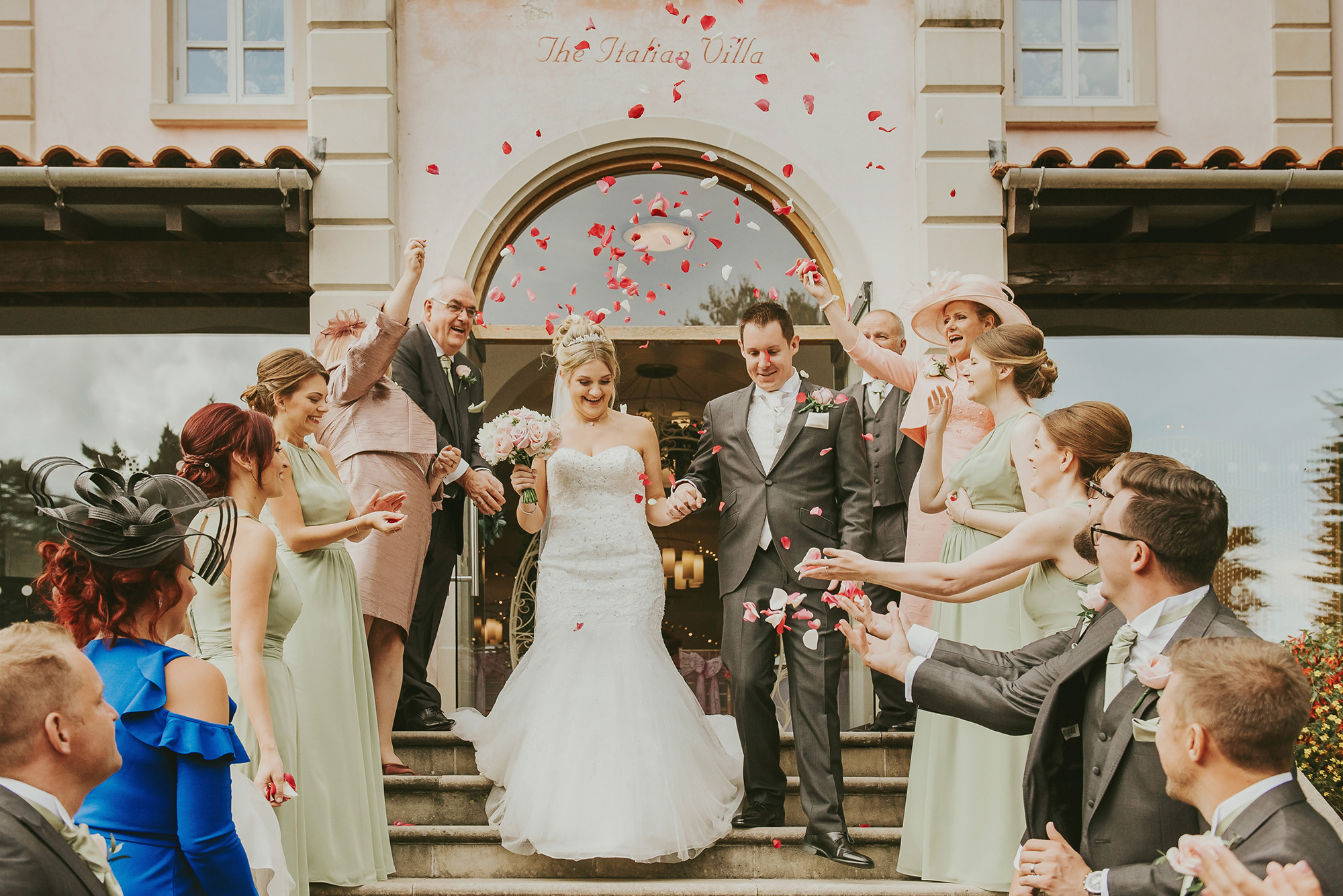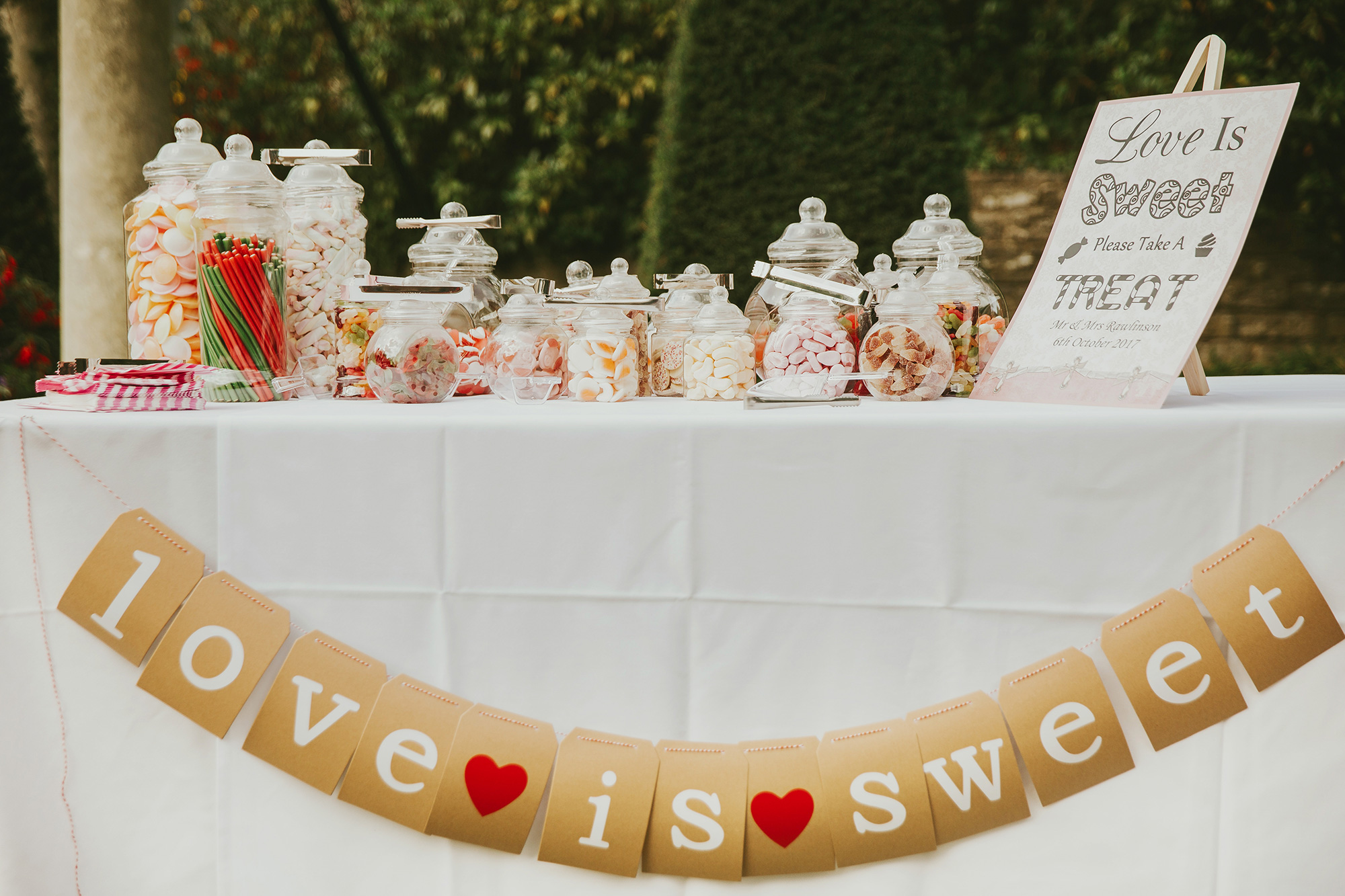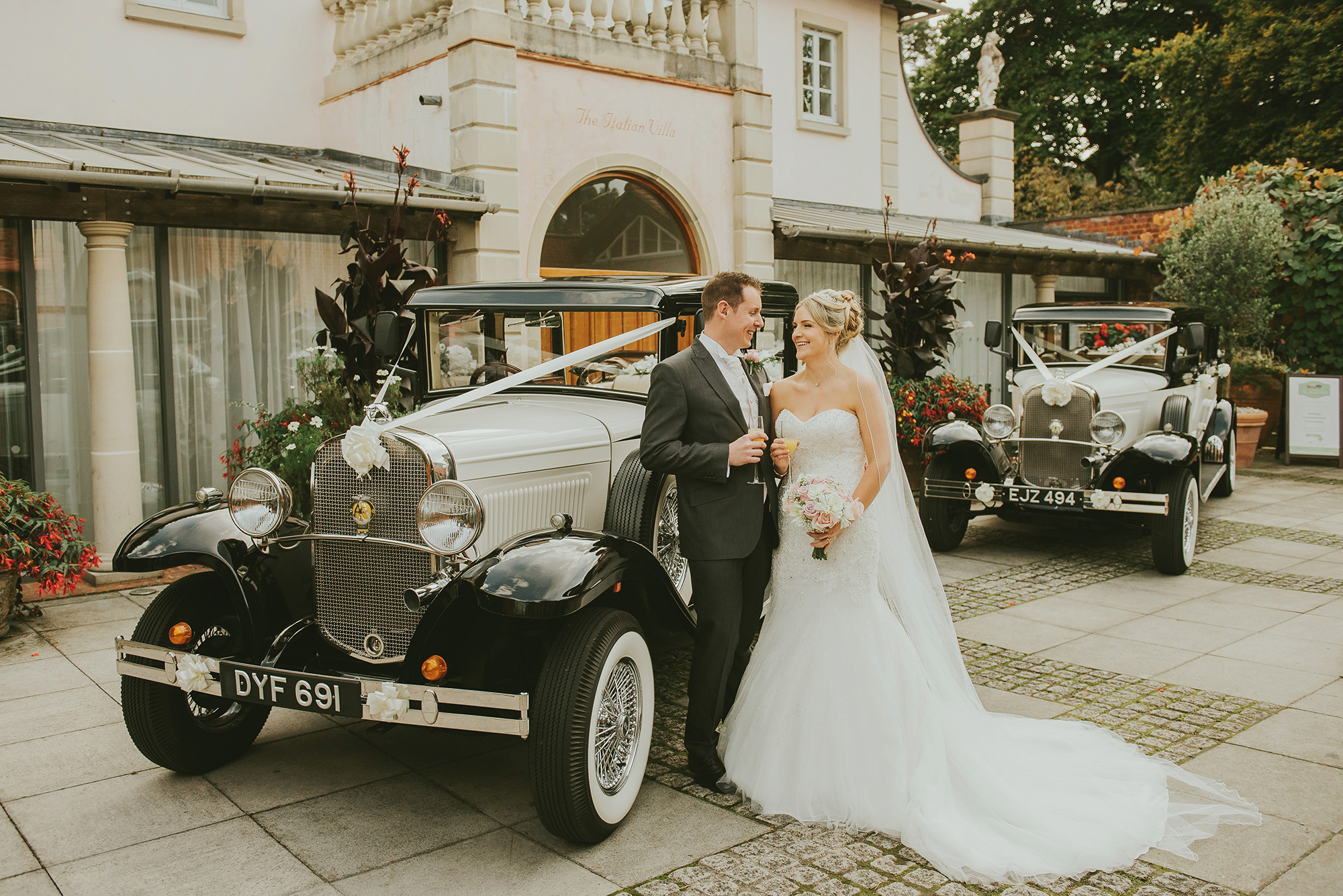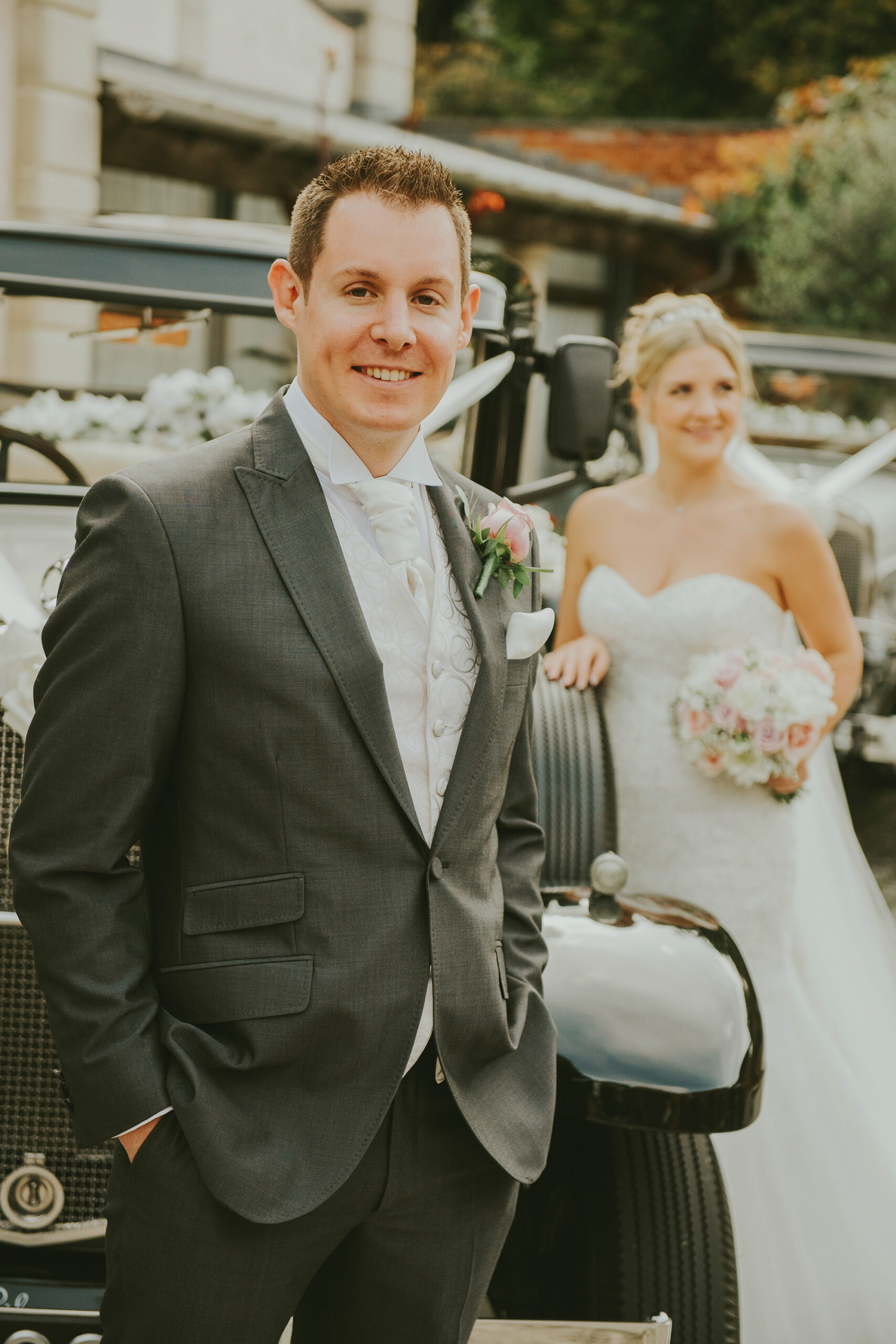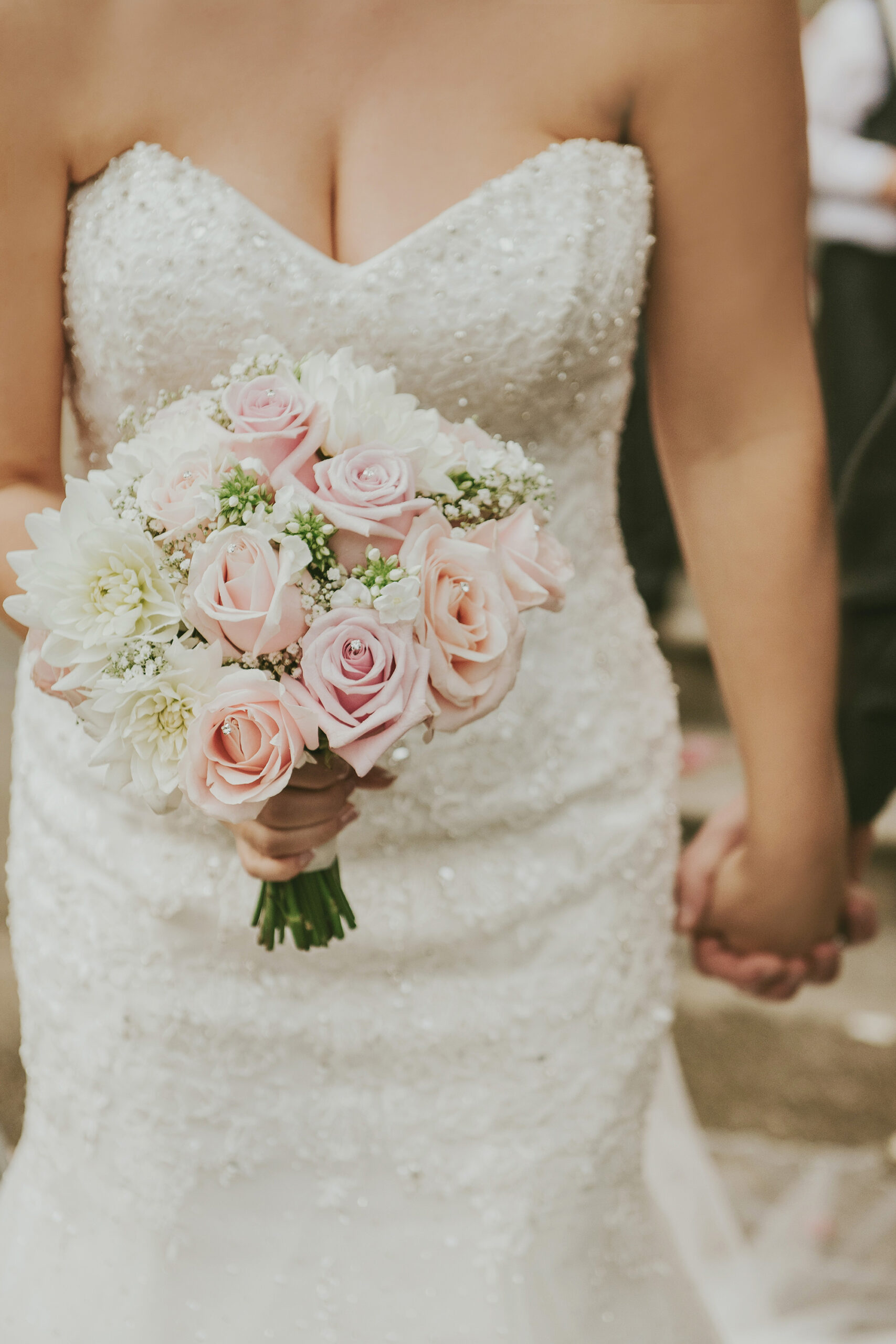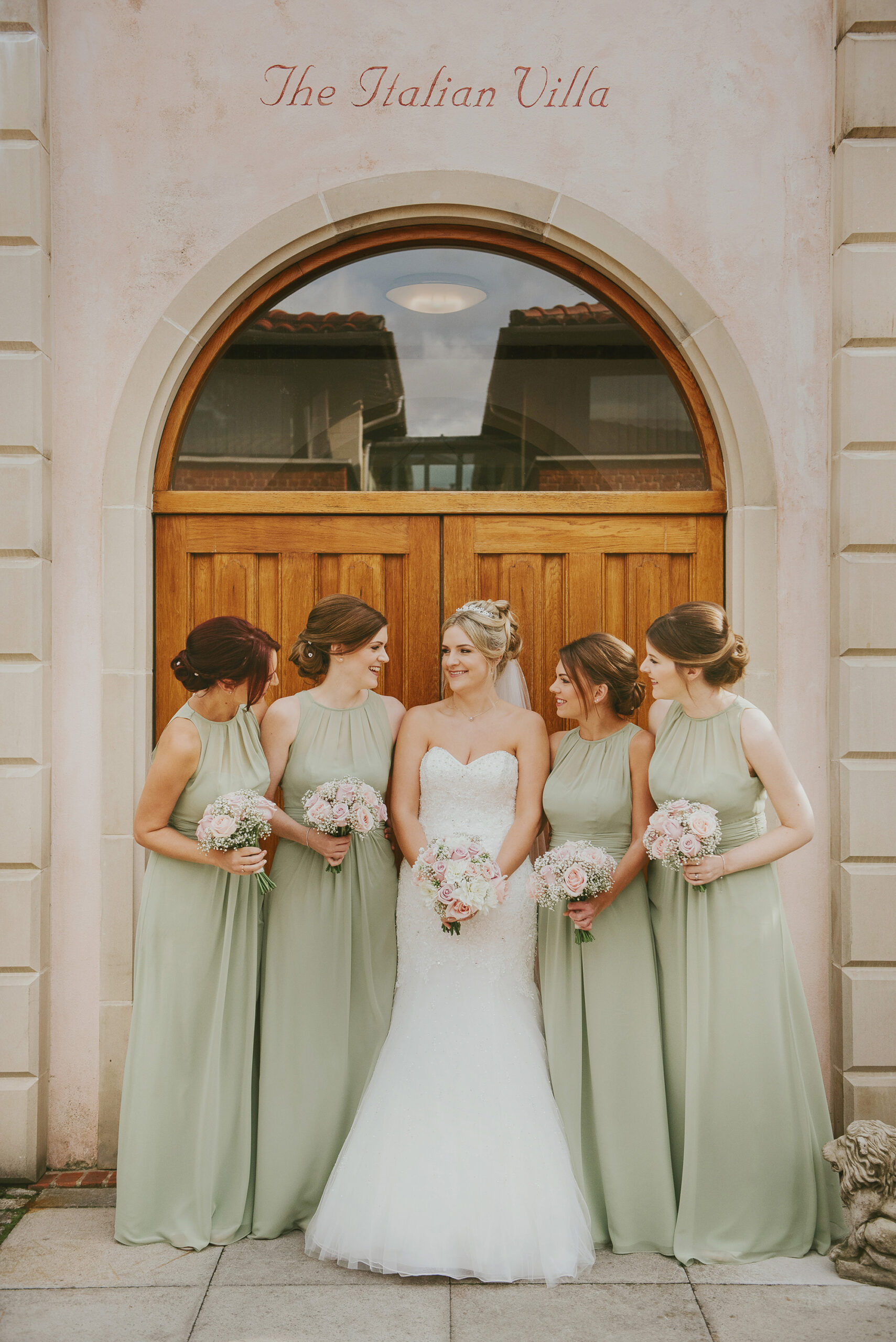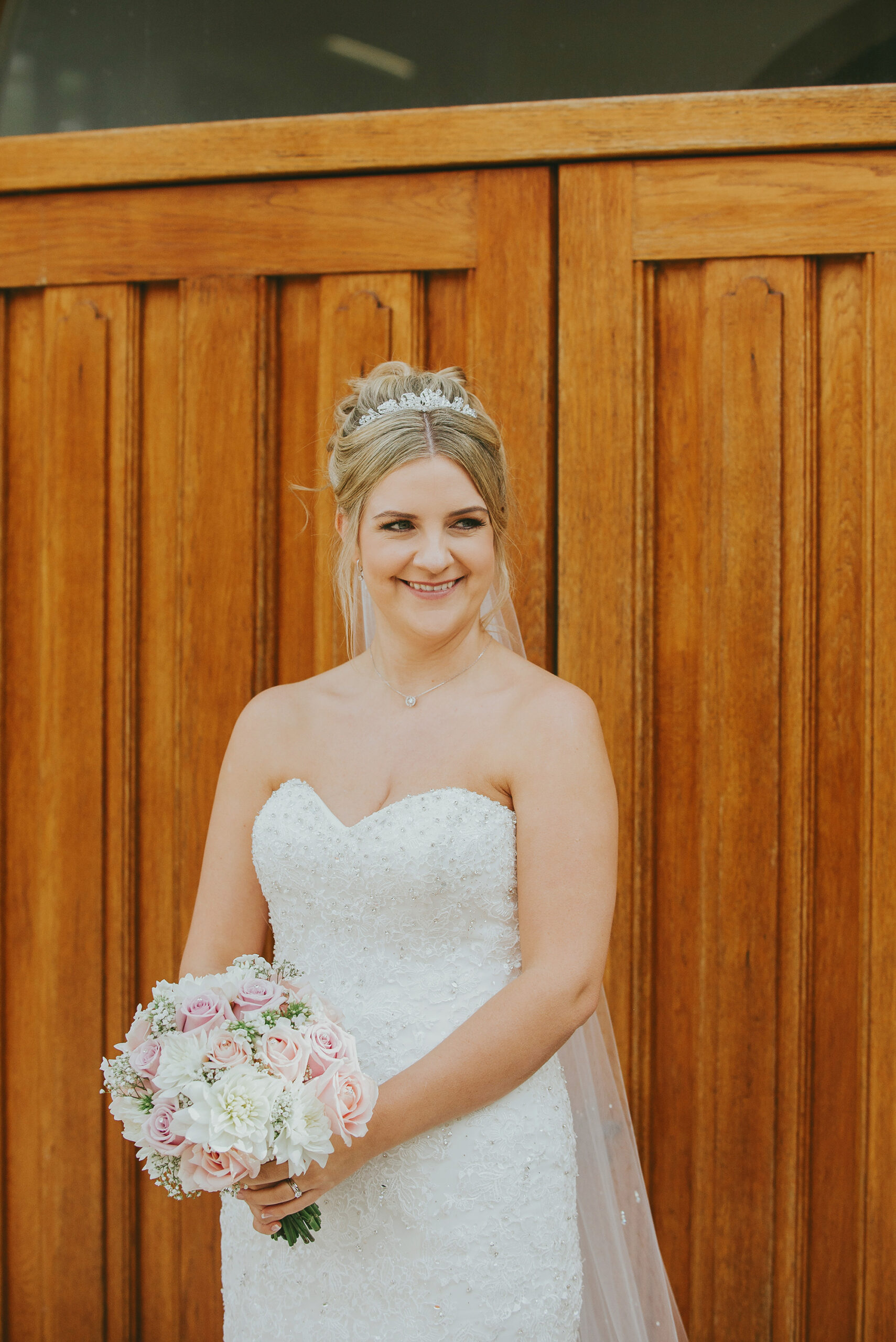 "The food was divine," Lauren says of caterer Beales Gourmet. "It was thoroughly enjoyed by all guests who were vey complimentary of the quality."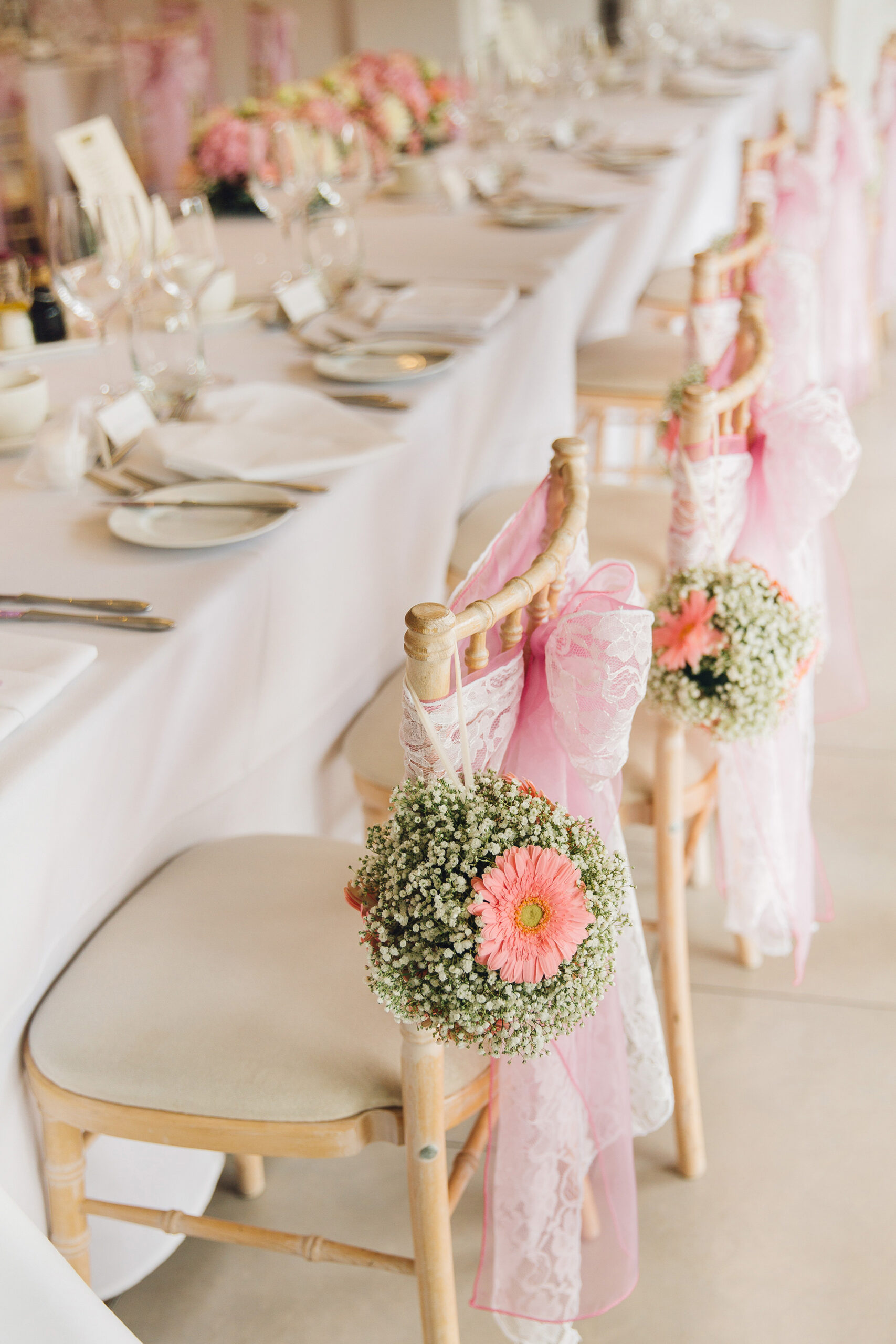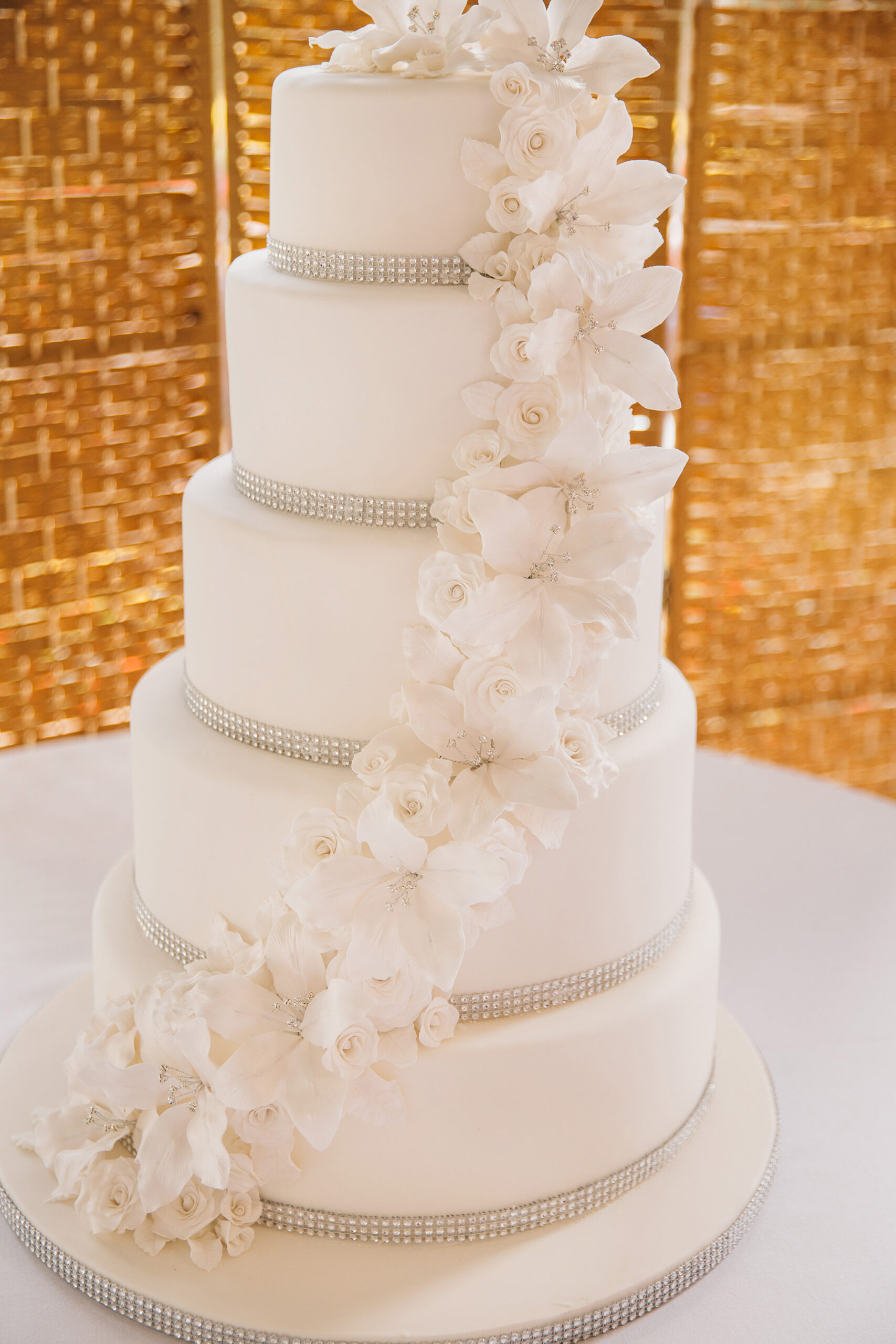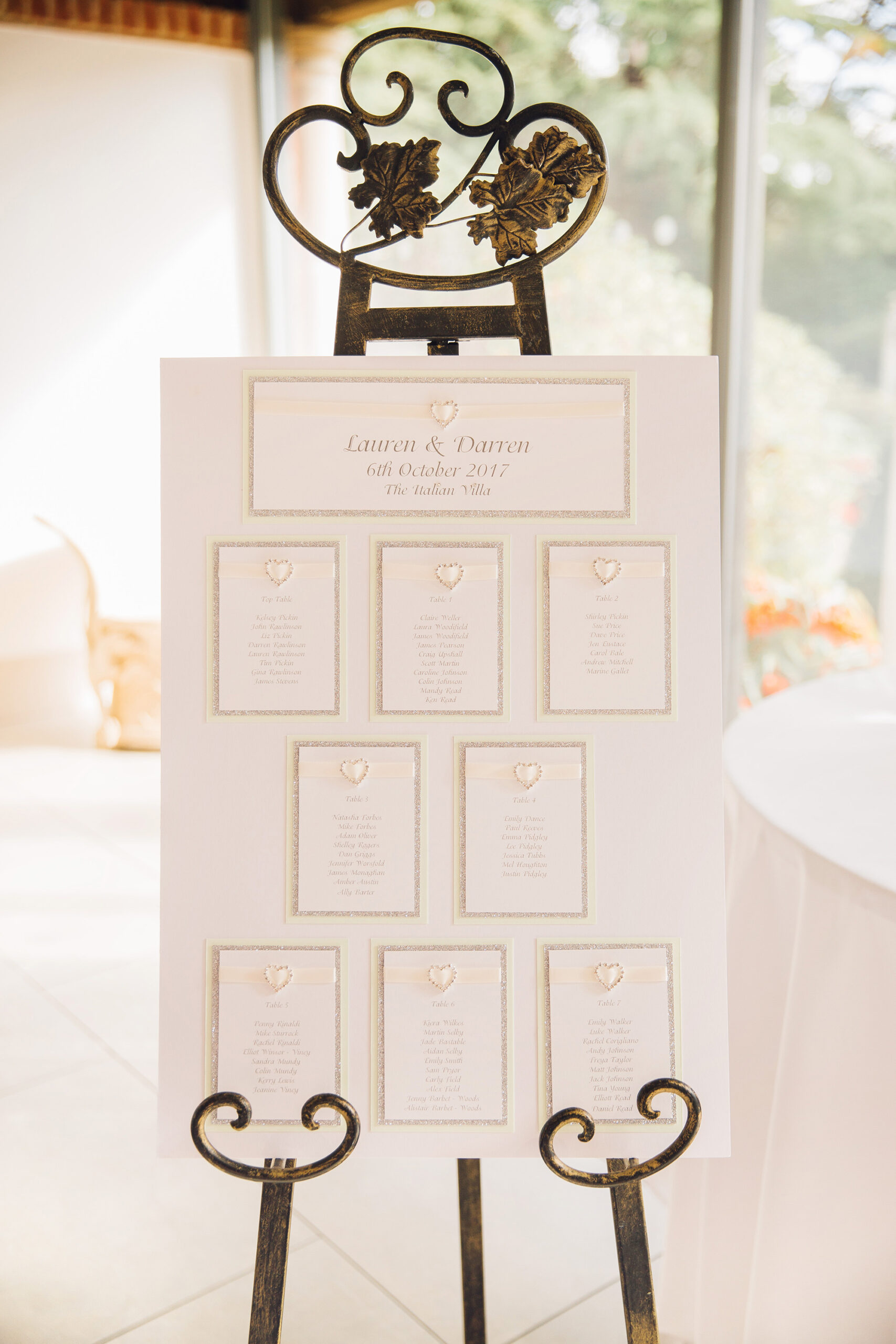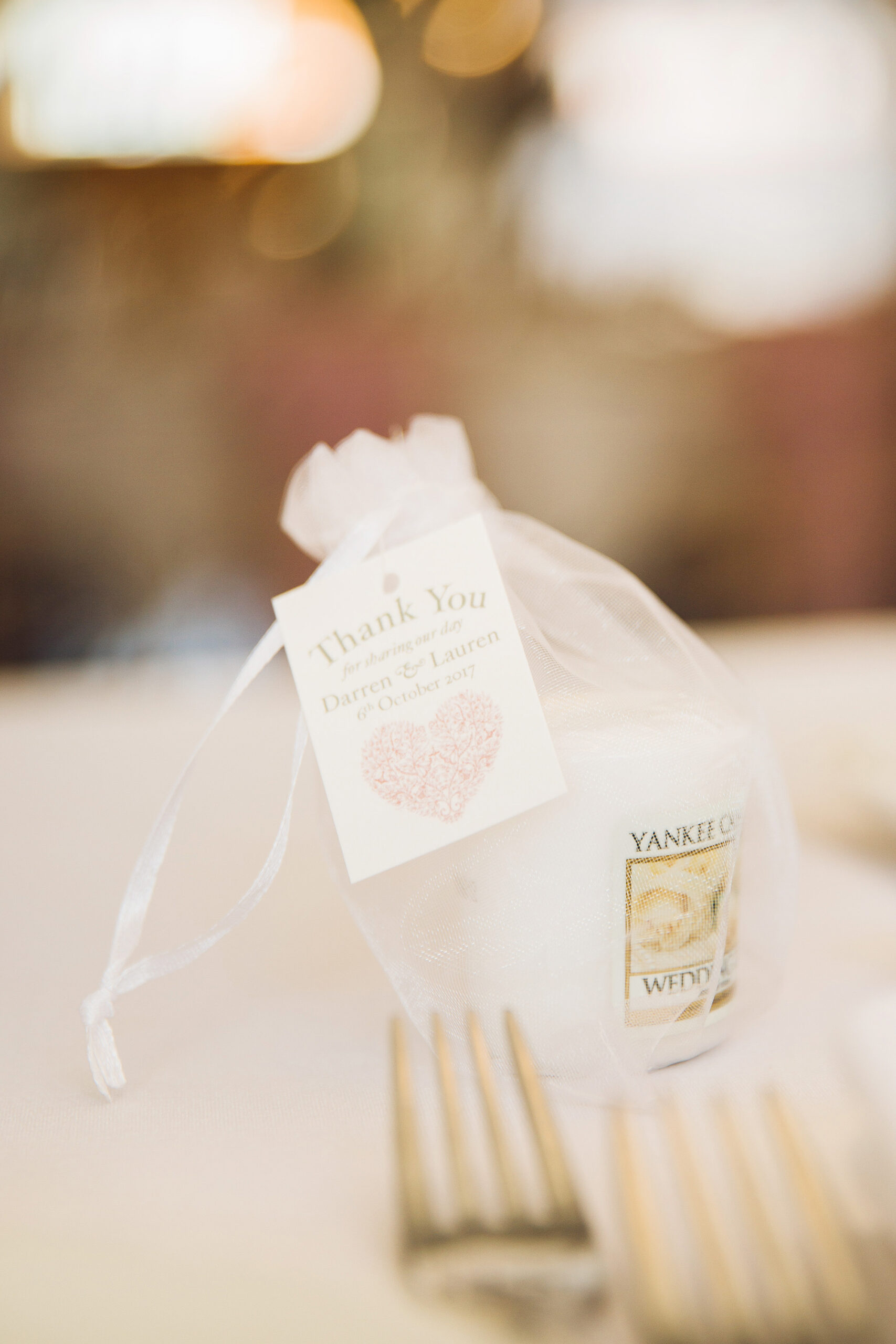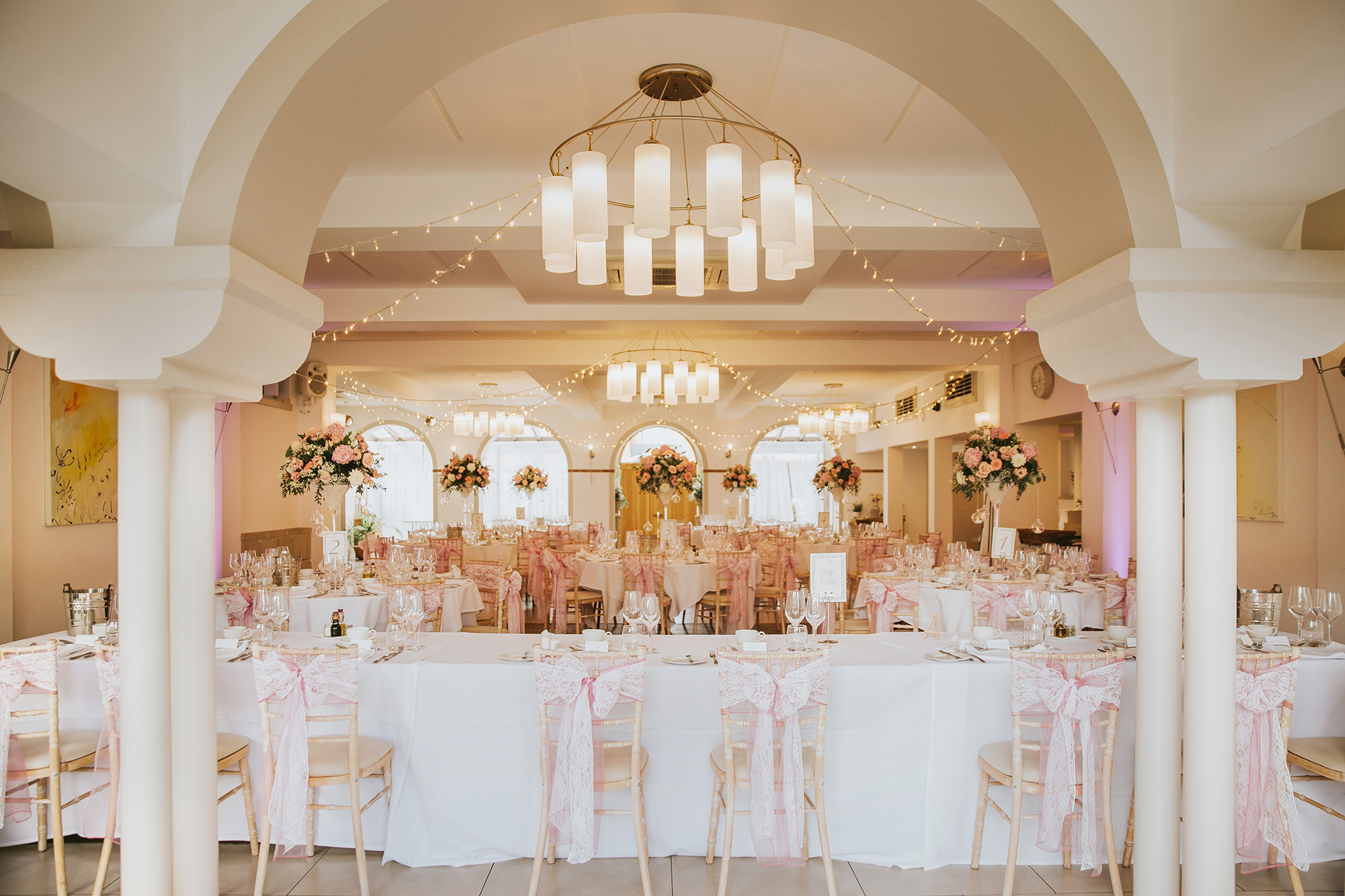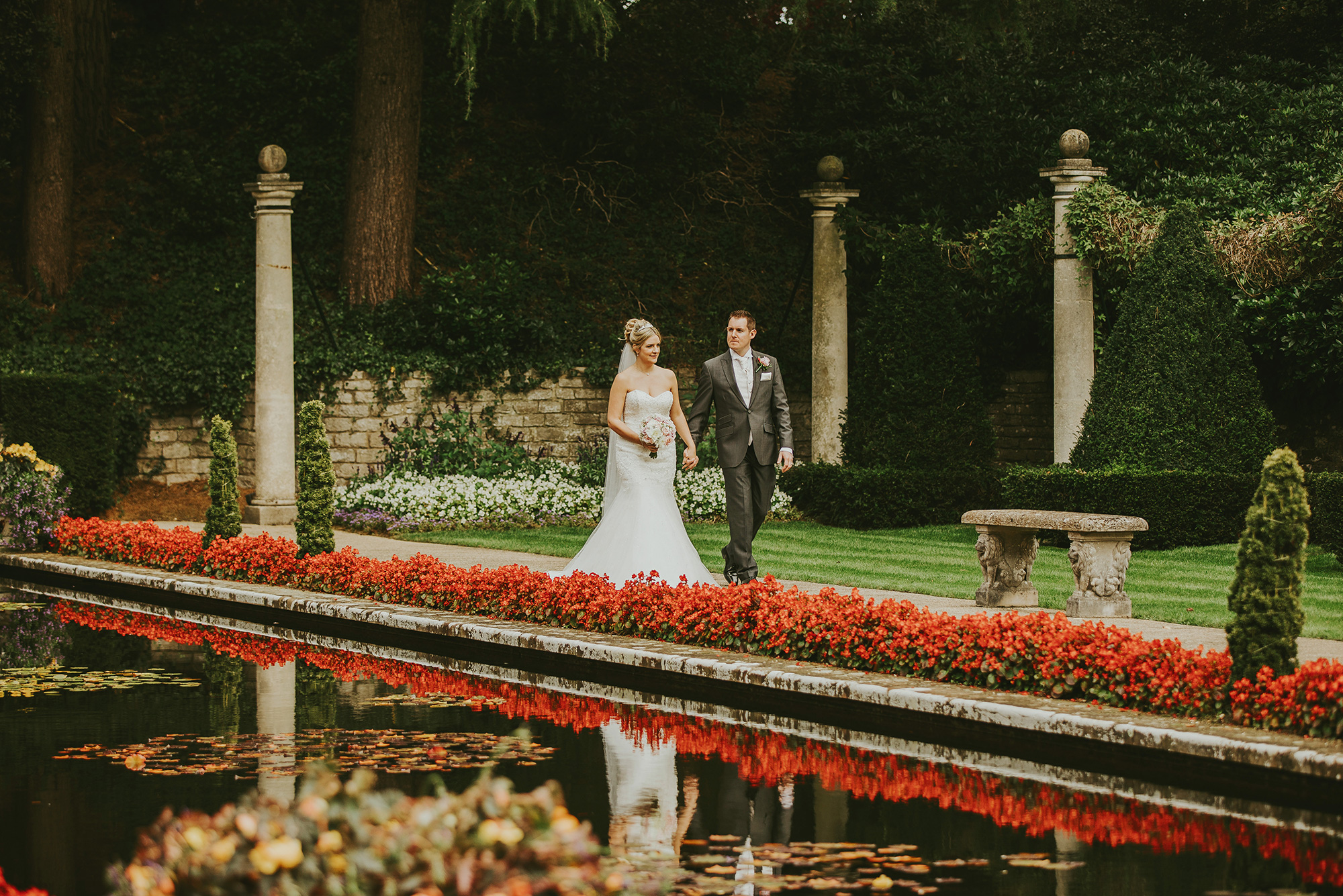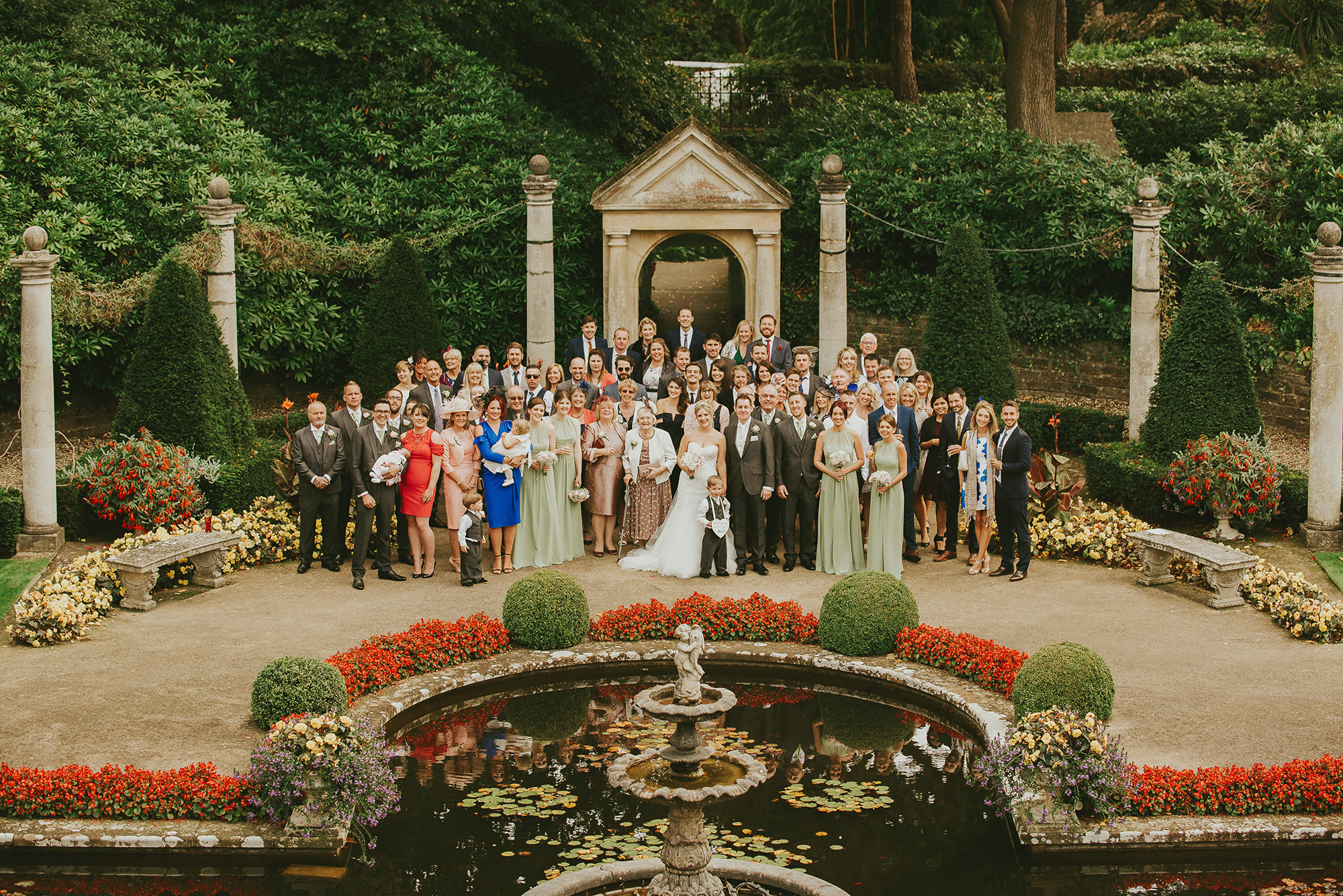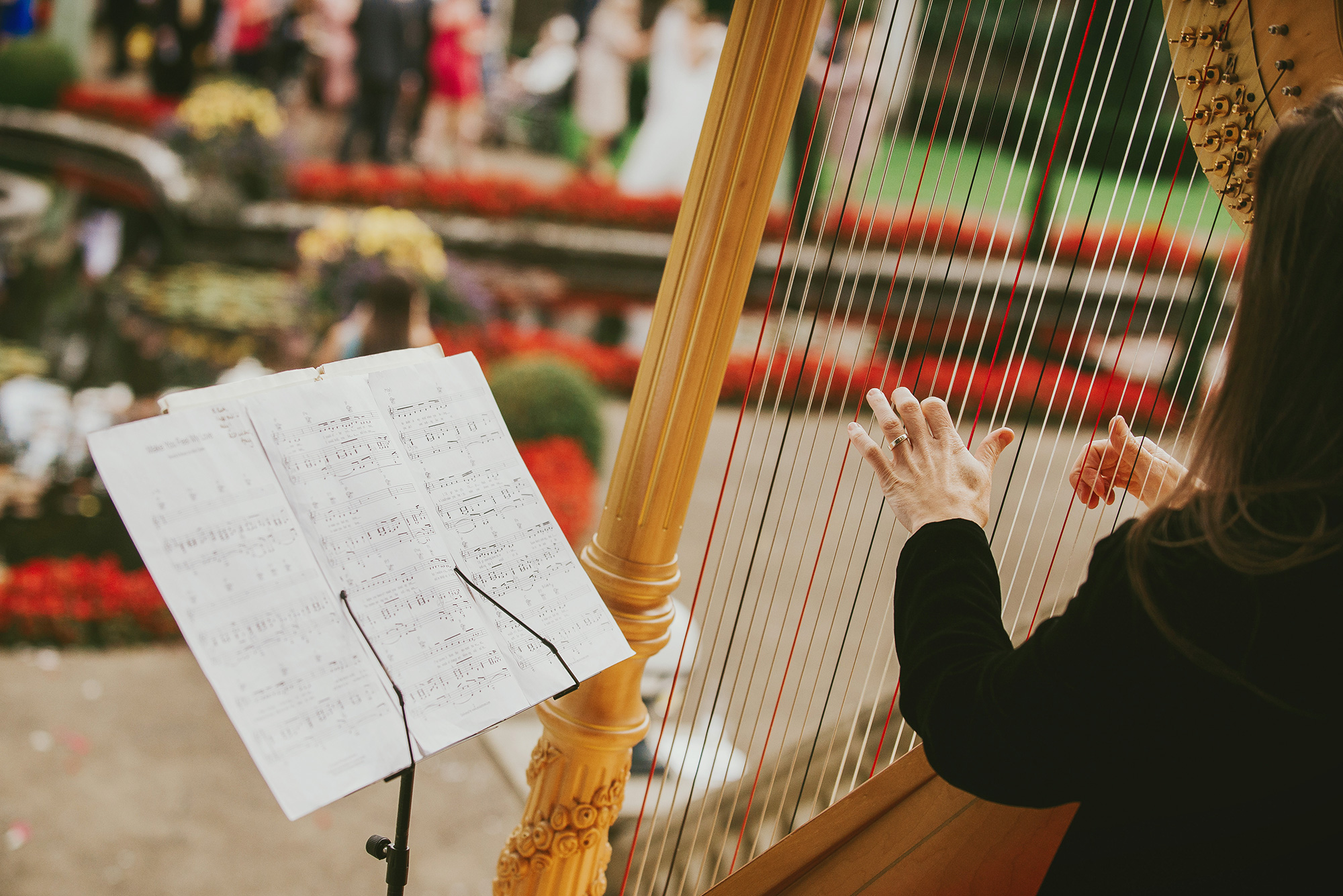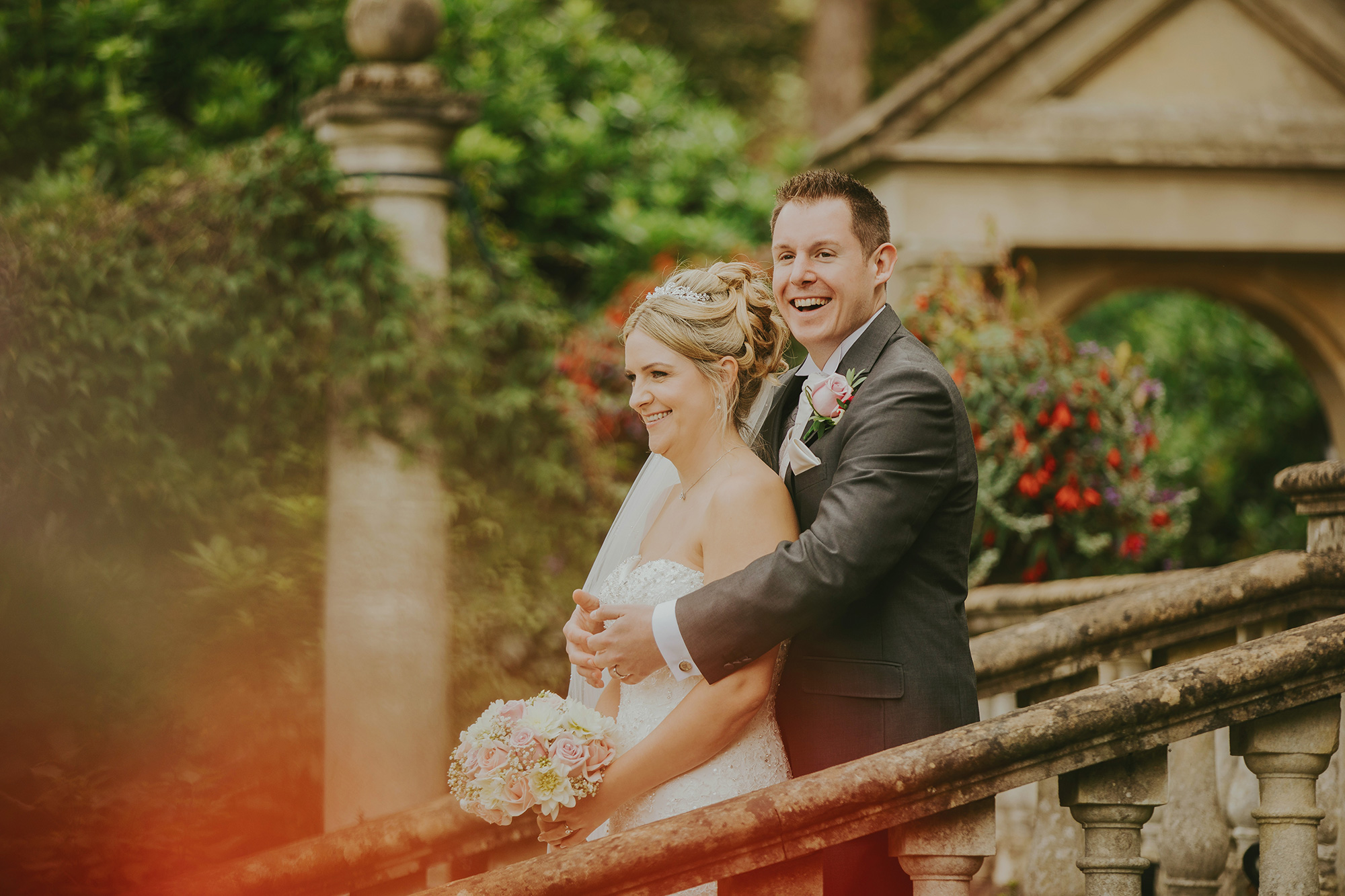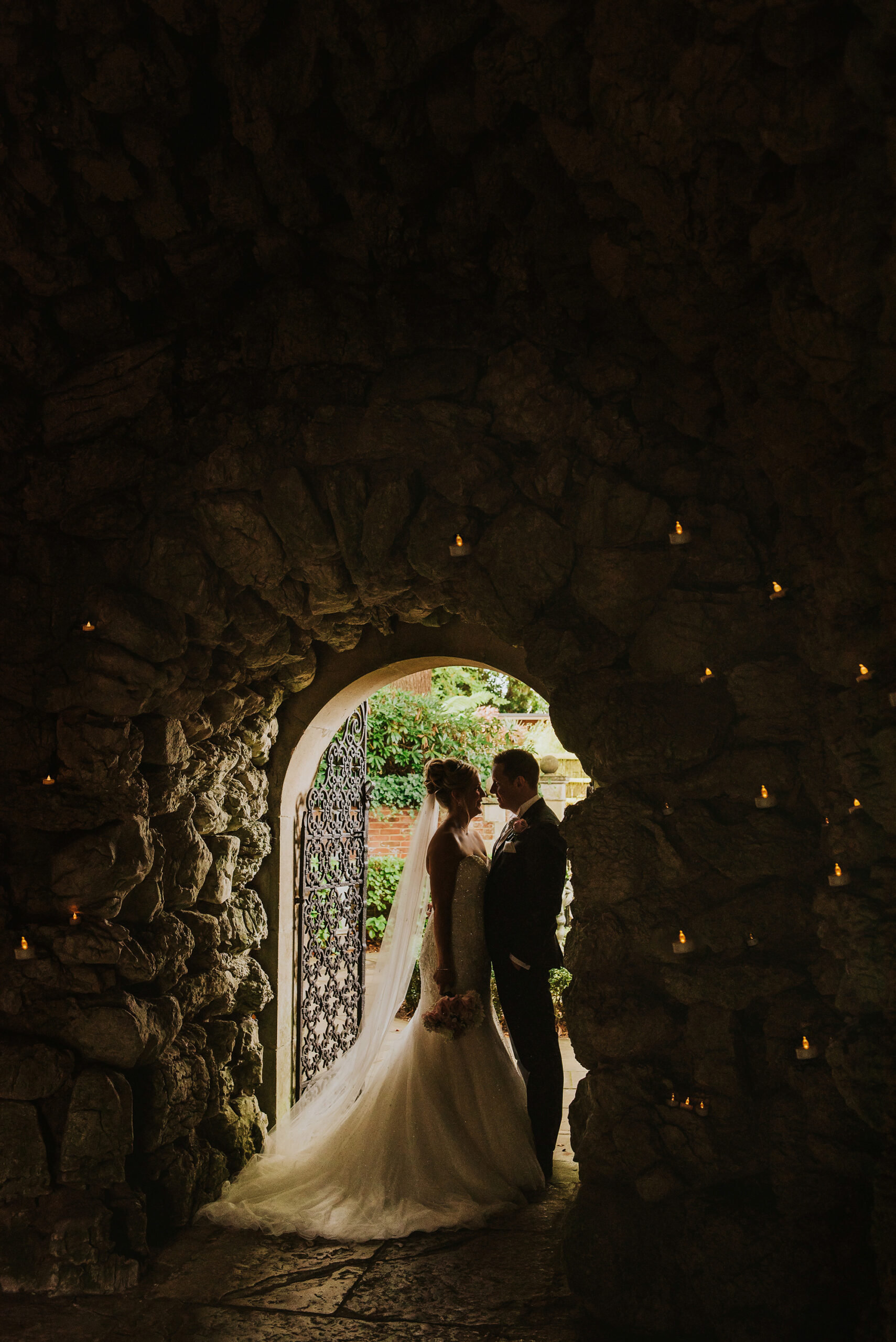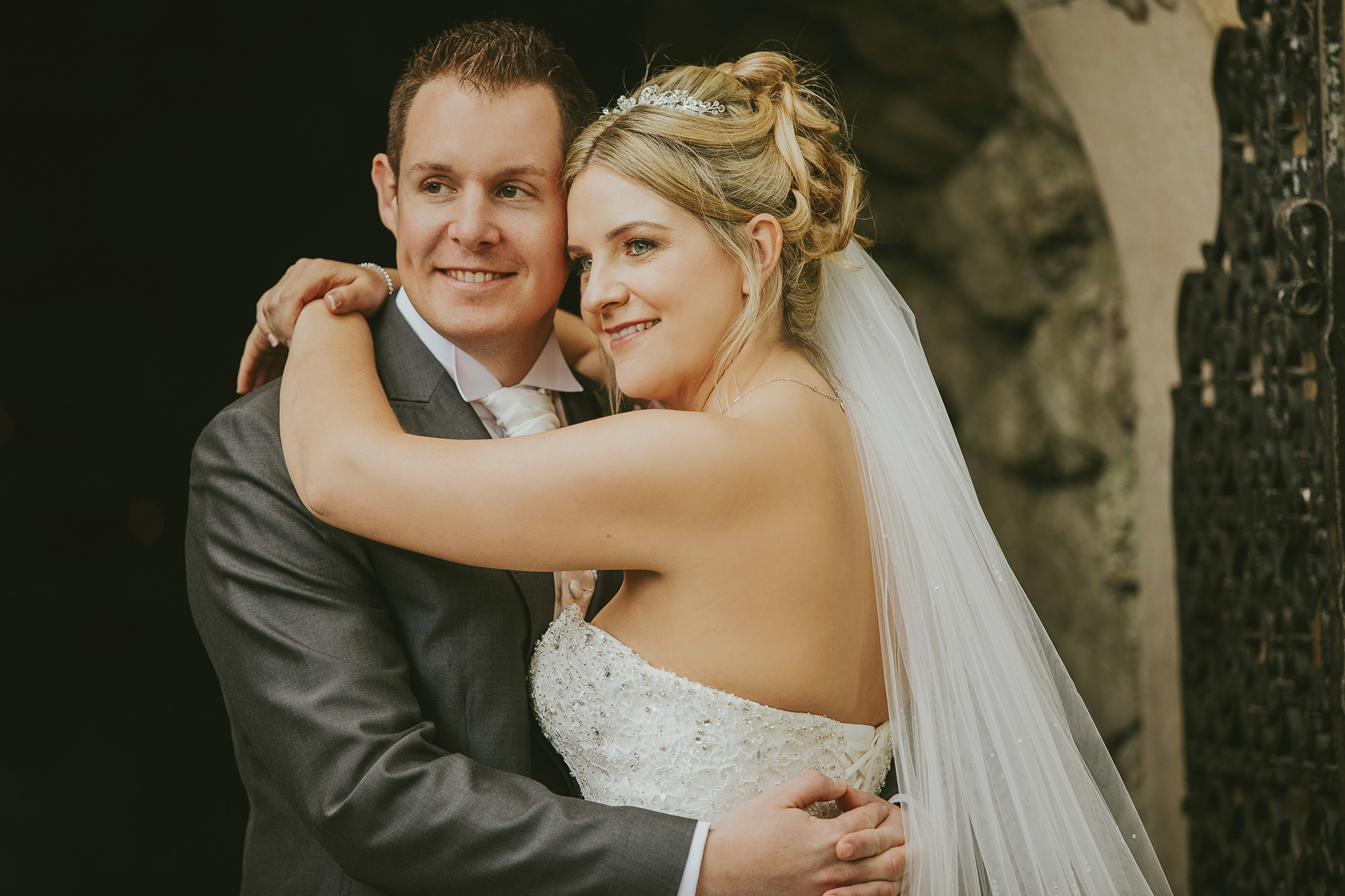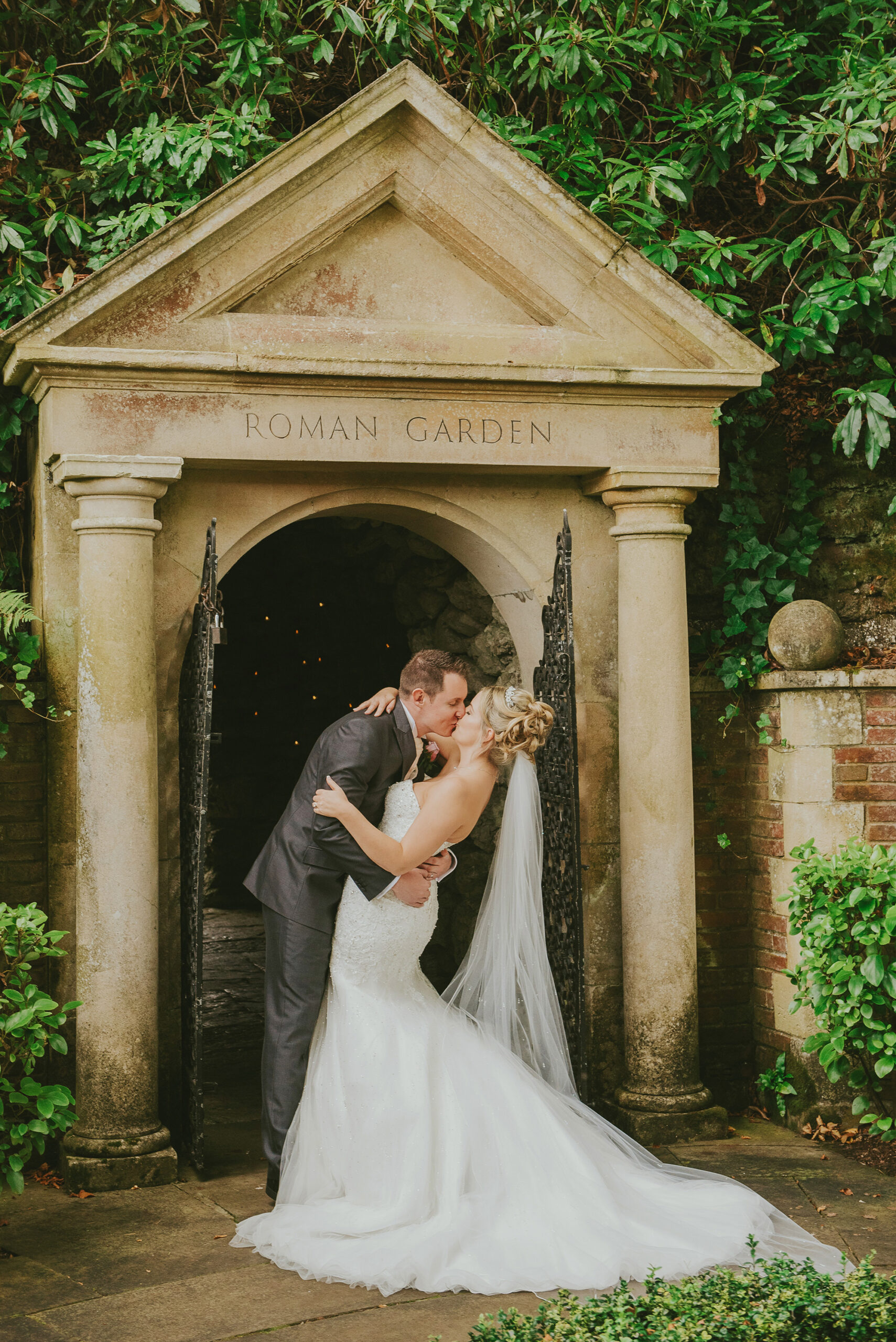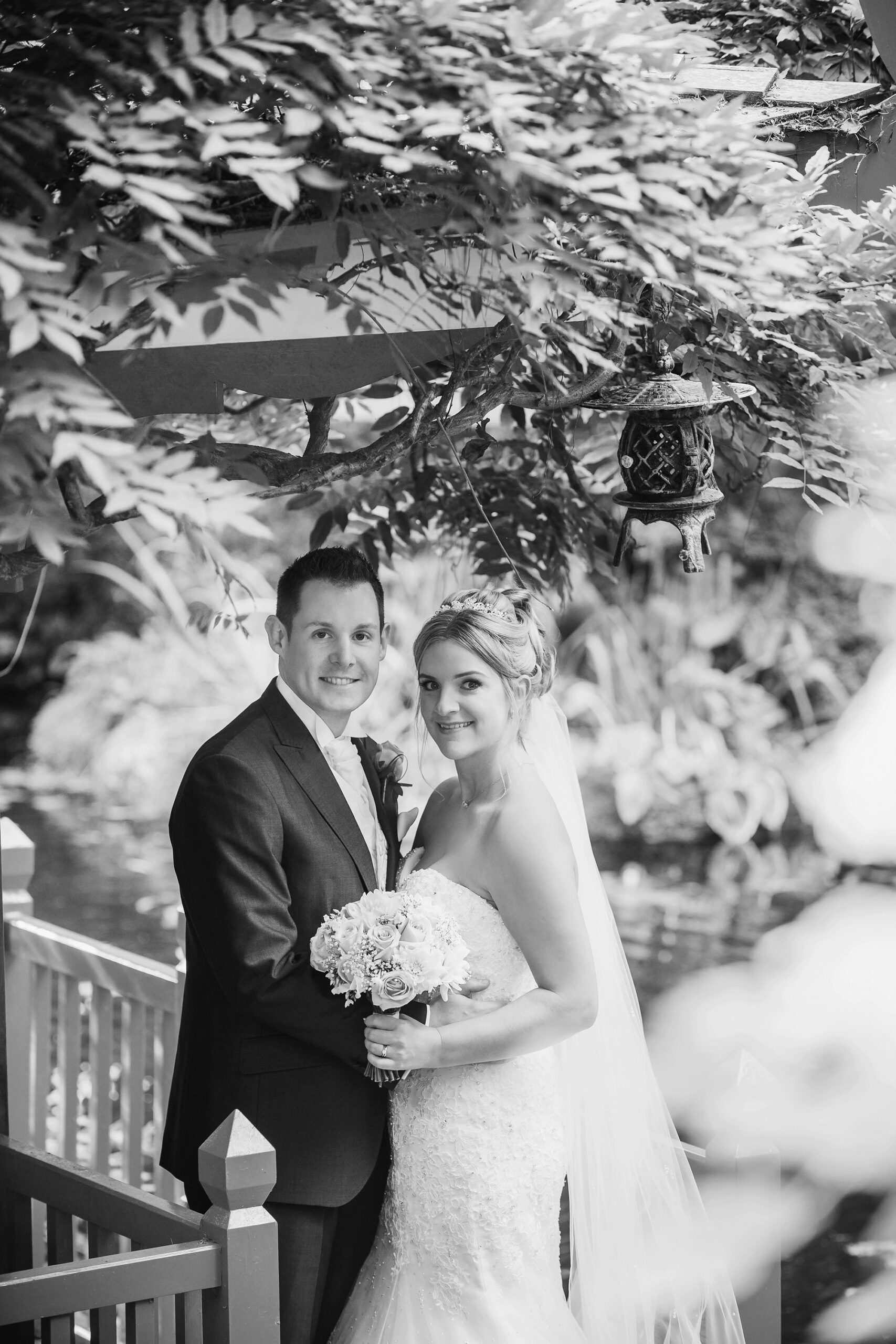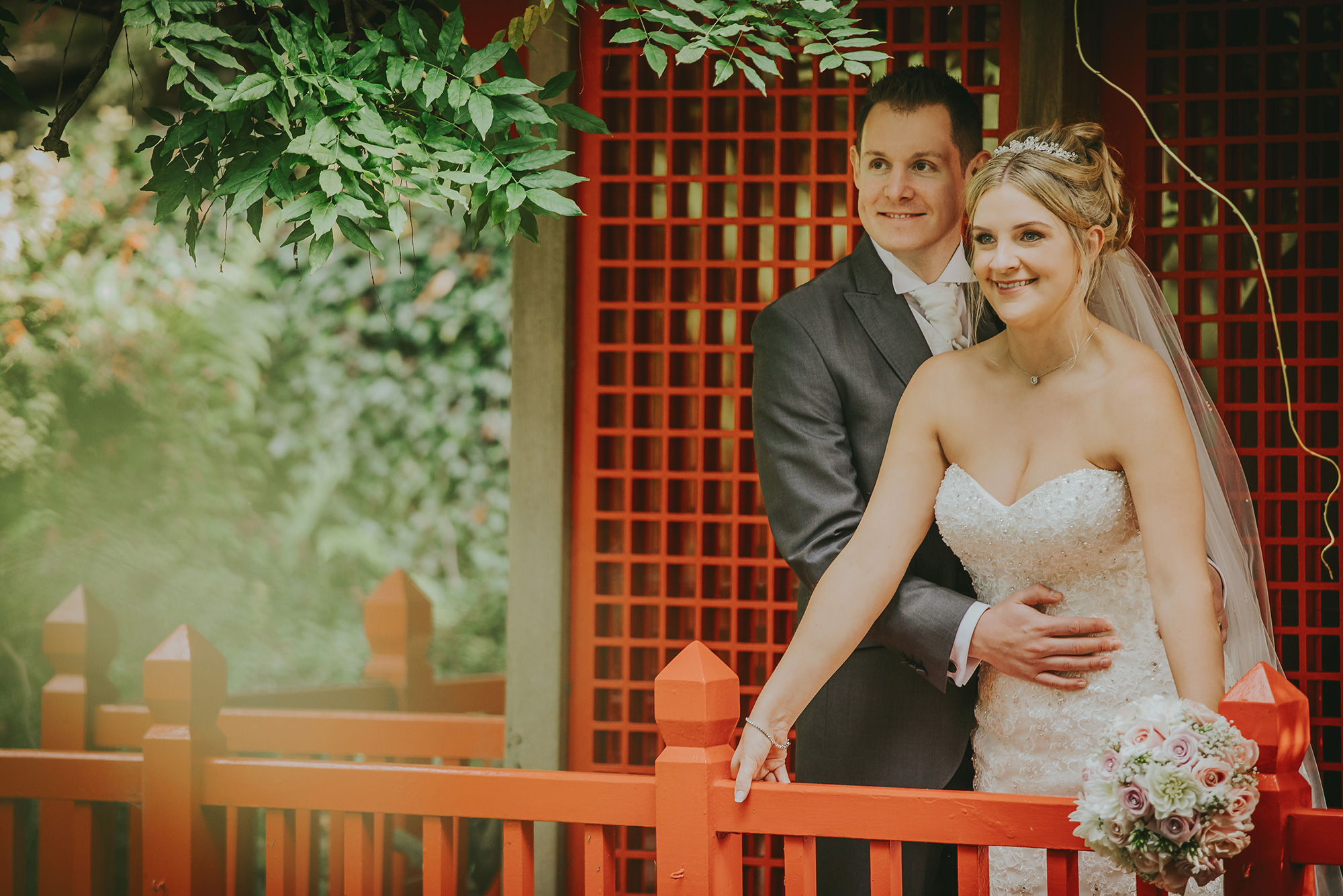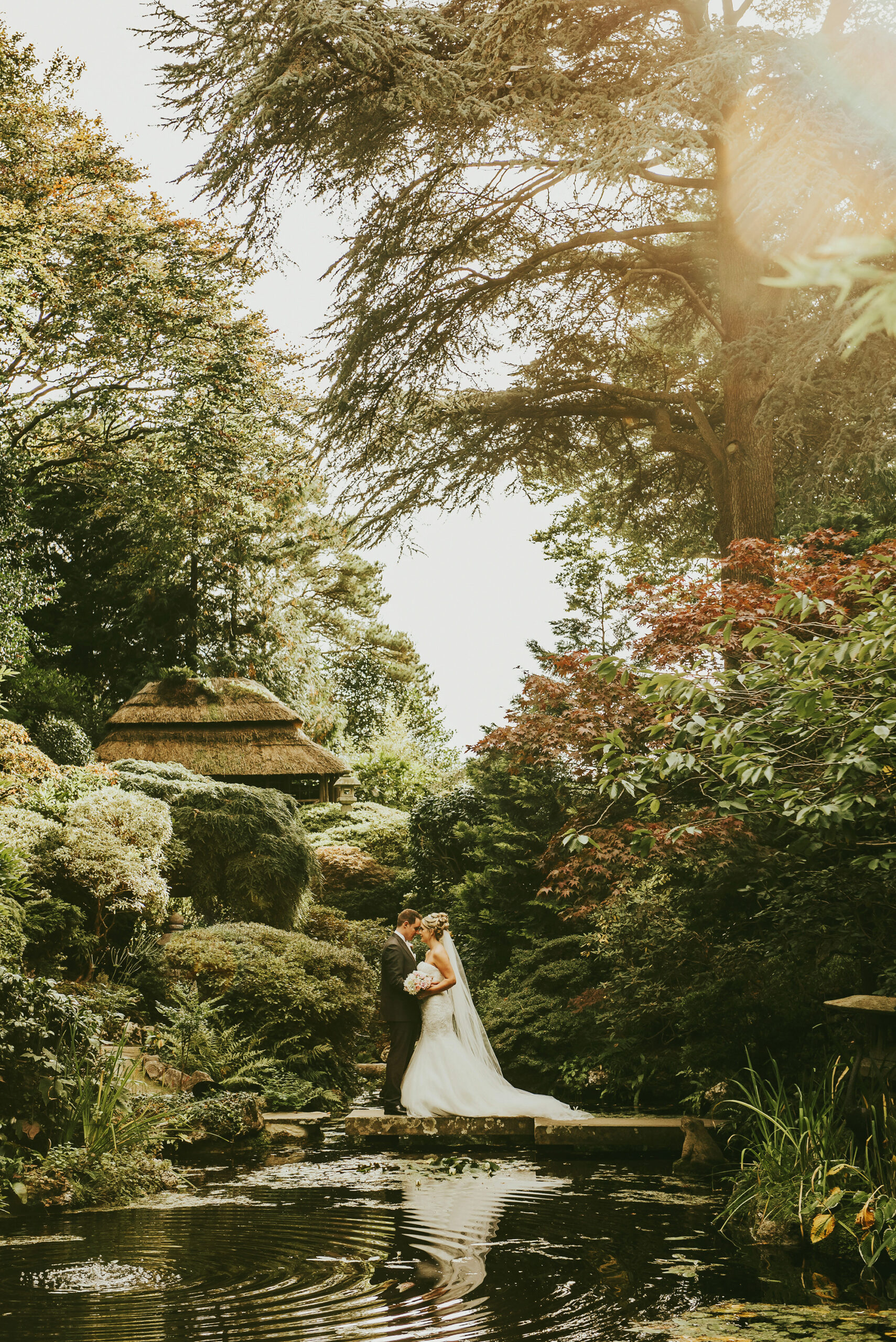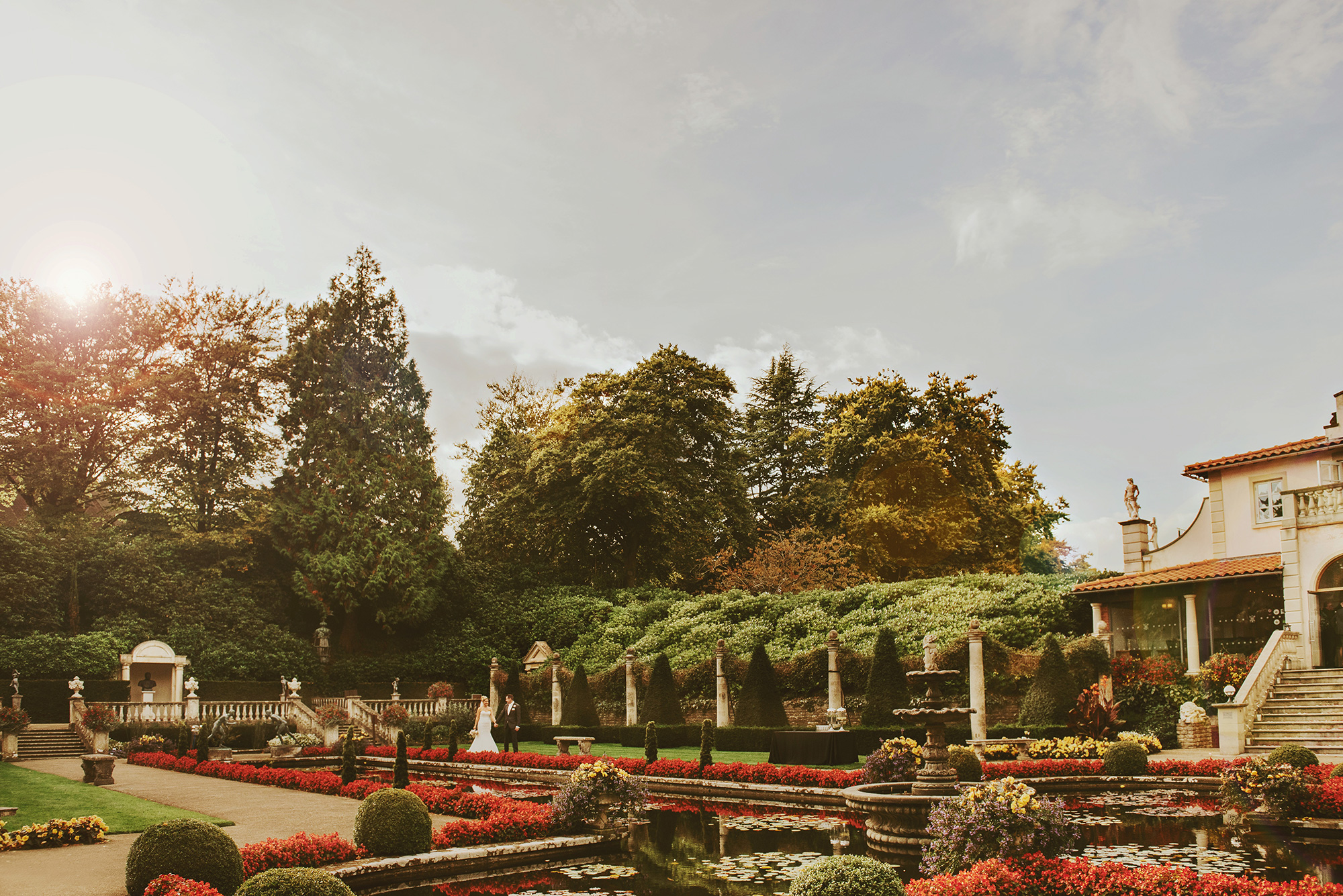 "I was so lucky to be able to get married in the venue of my dreams – The Italian Villa – and it certainly didn't disappoint."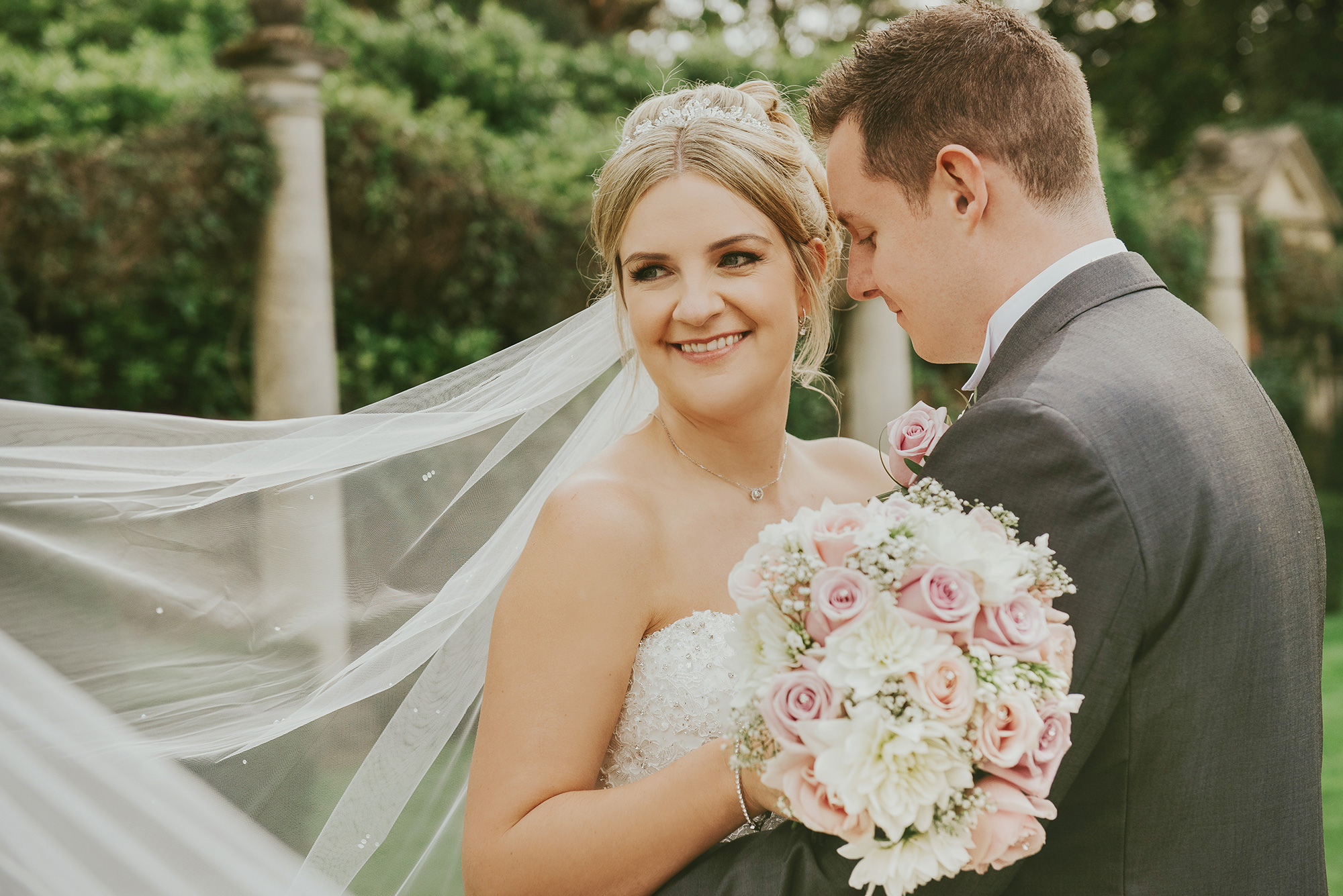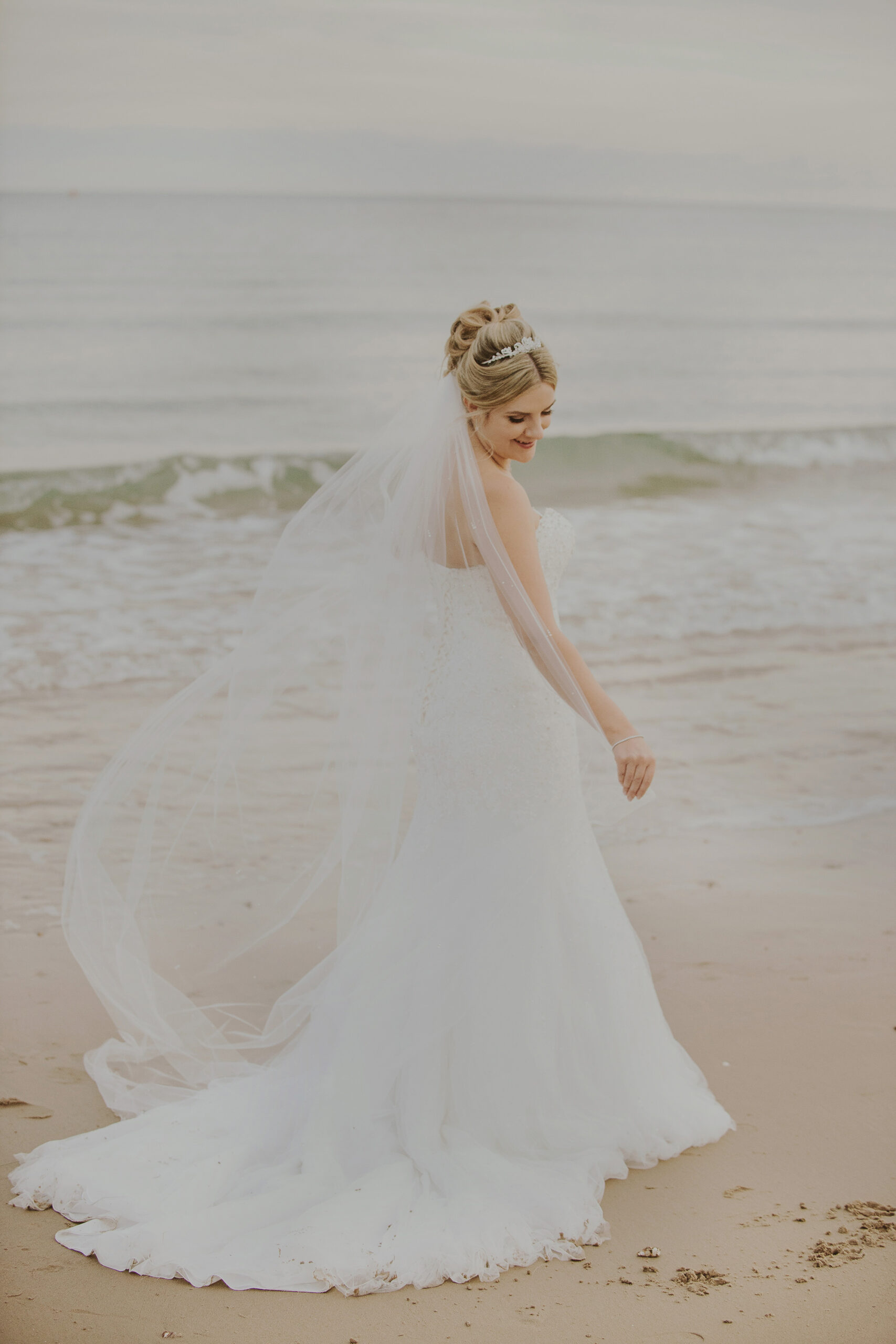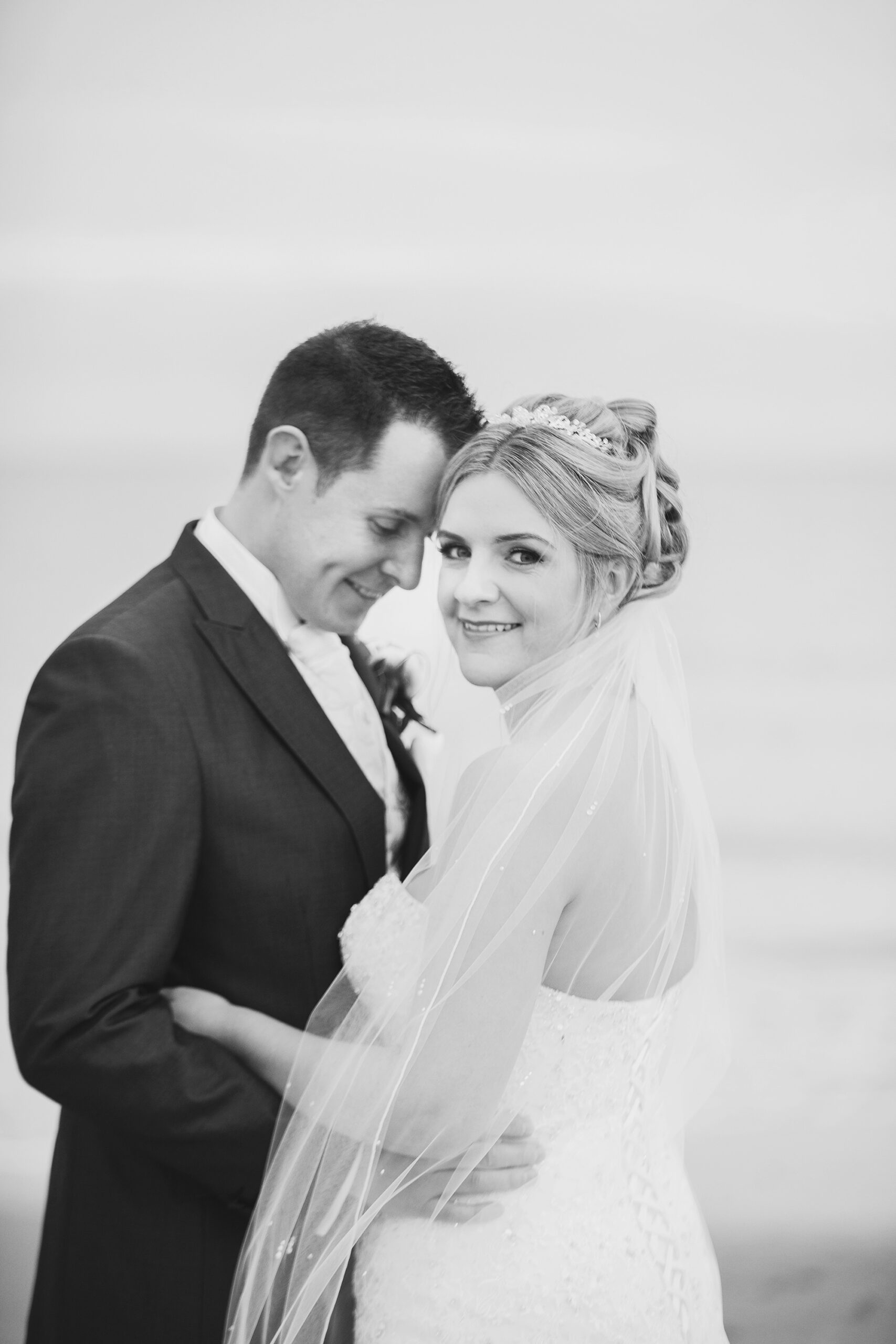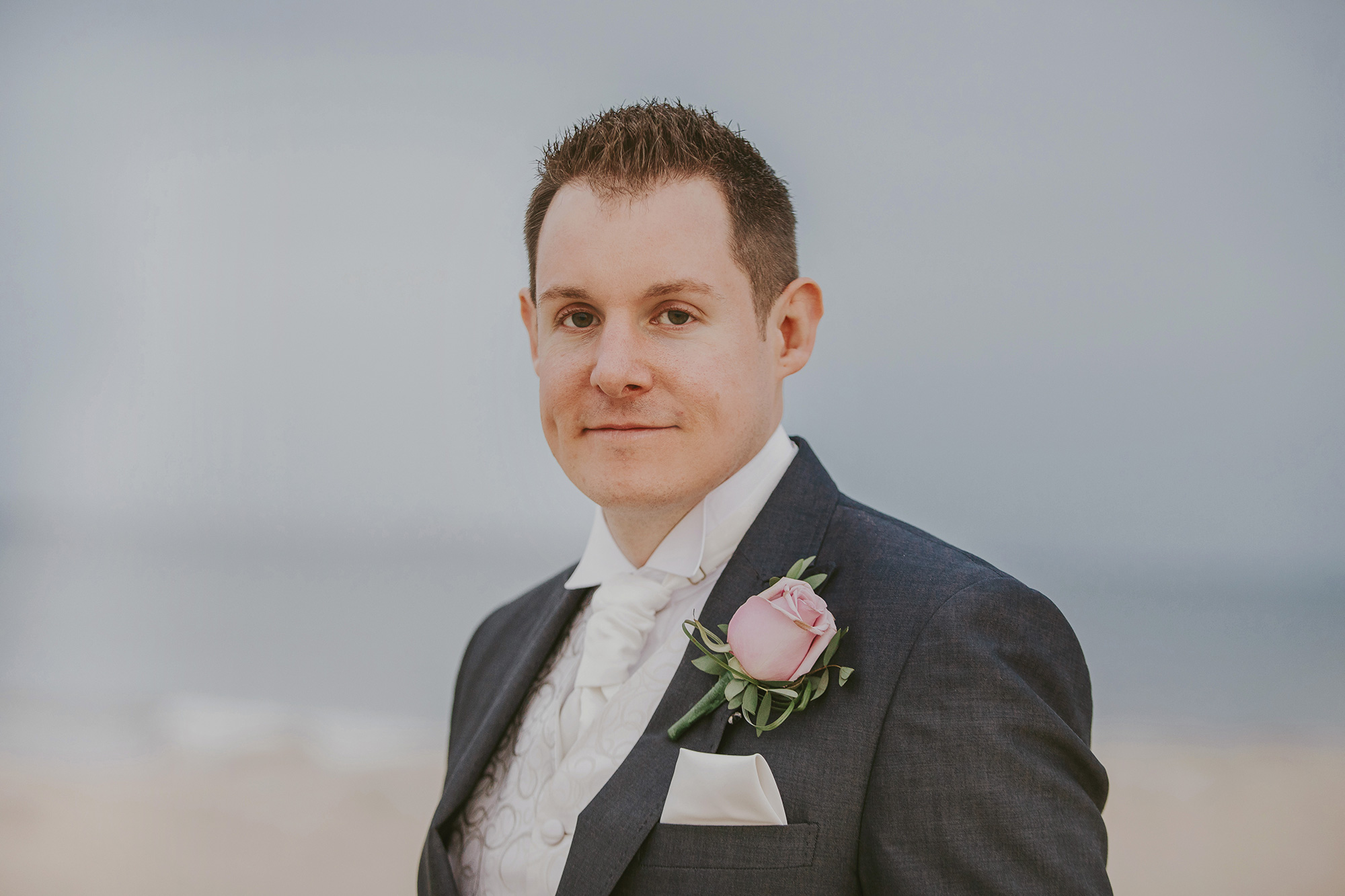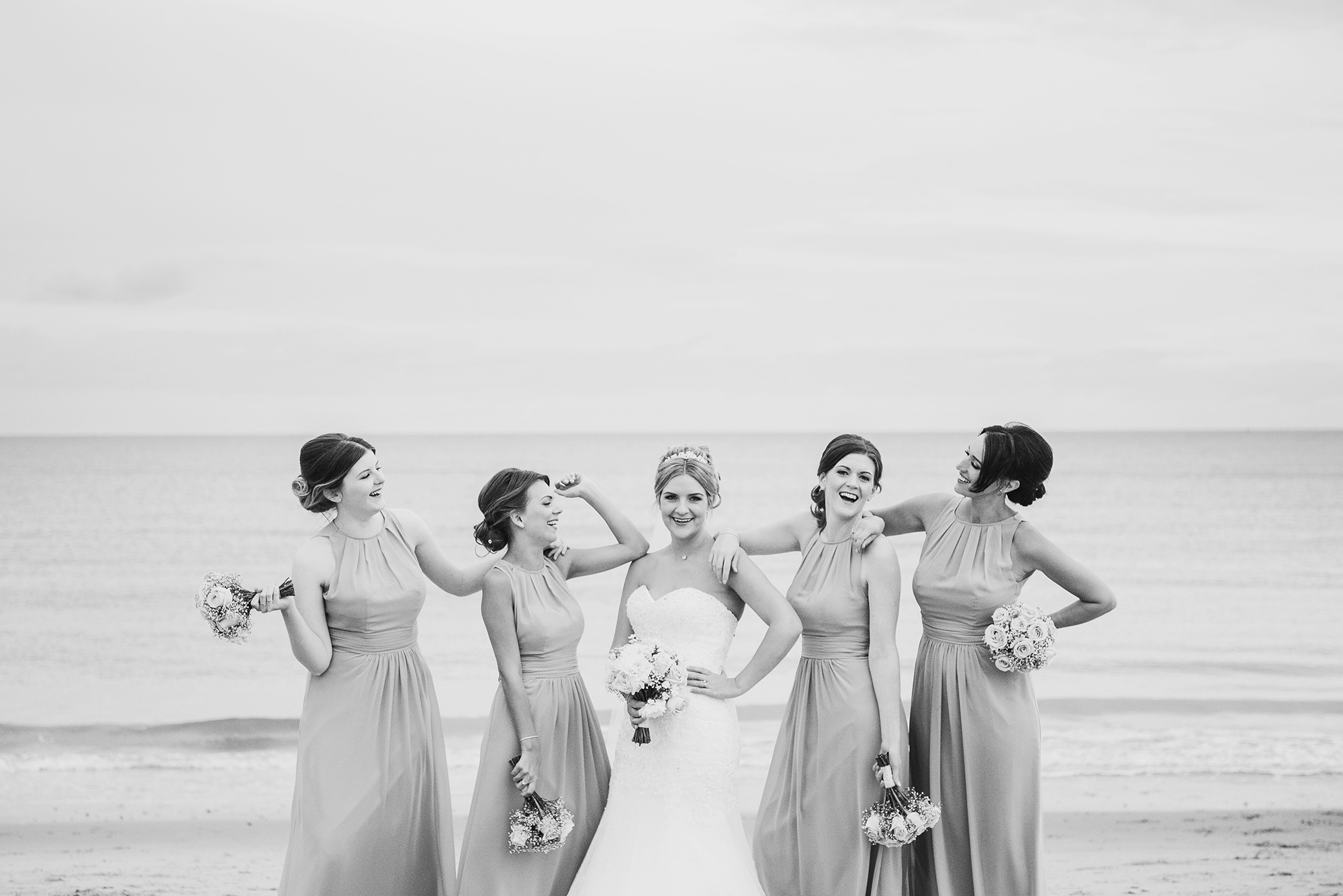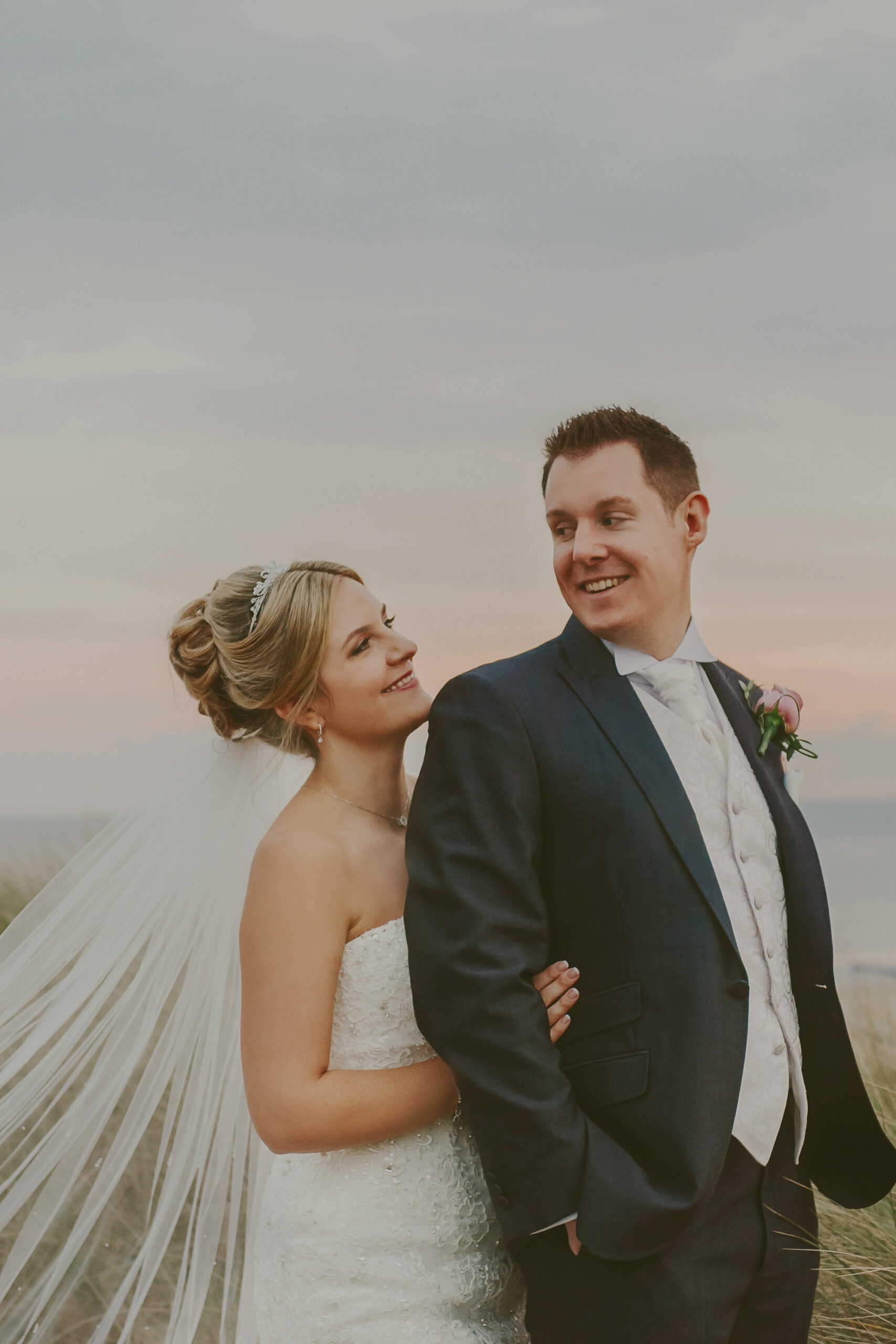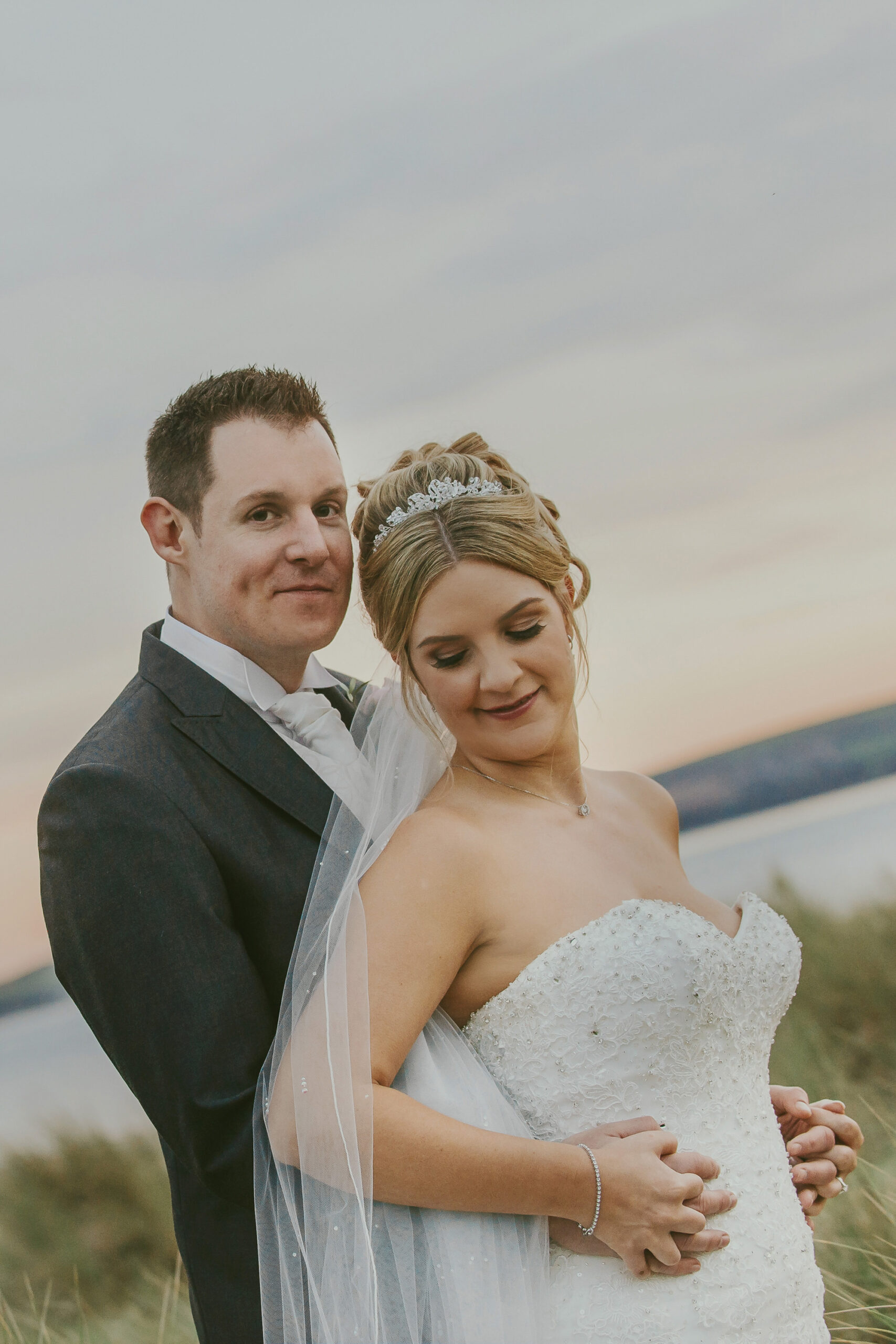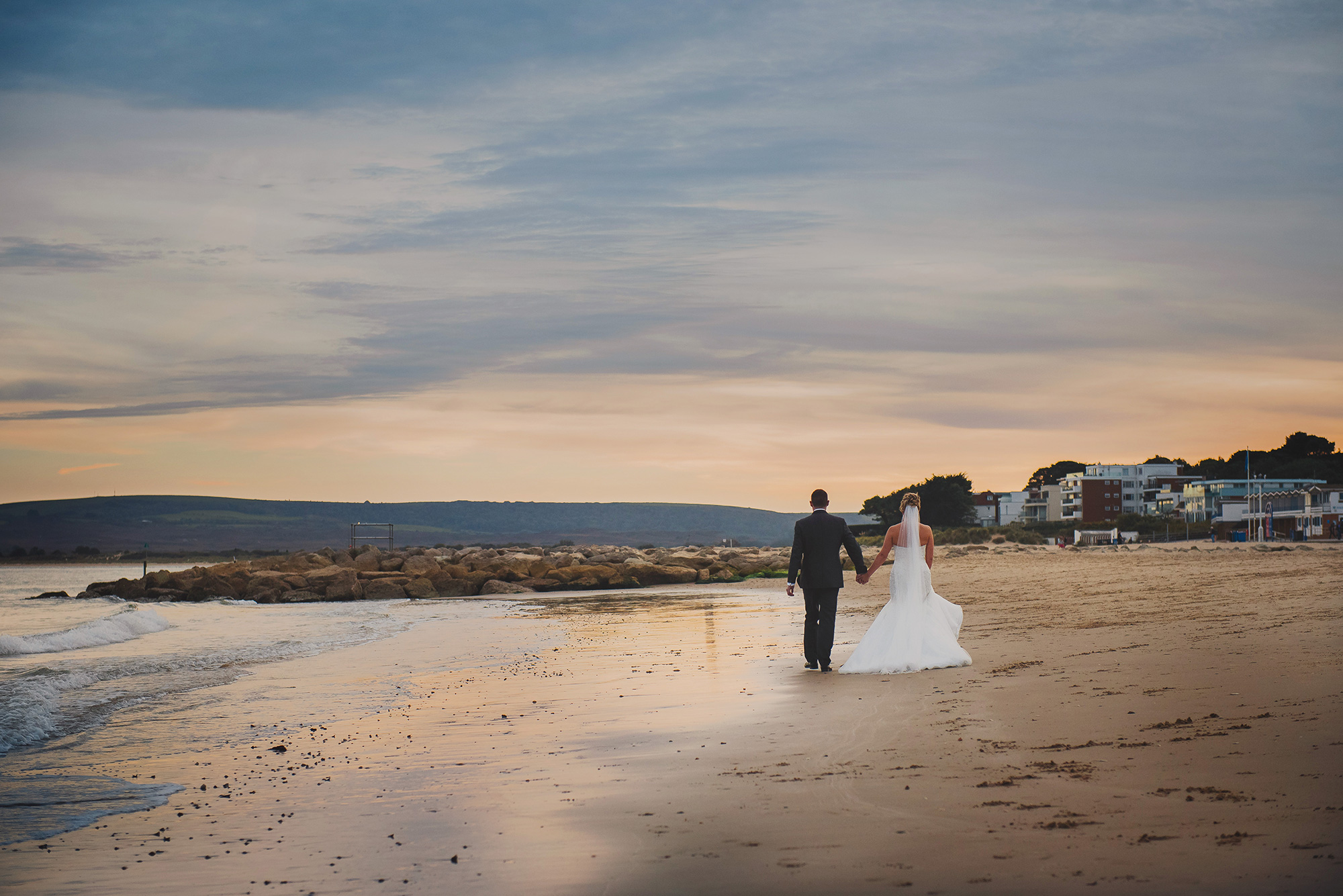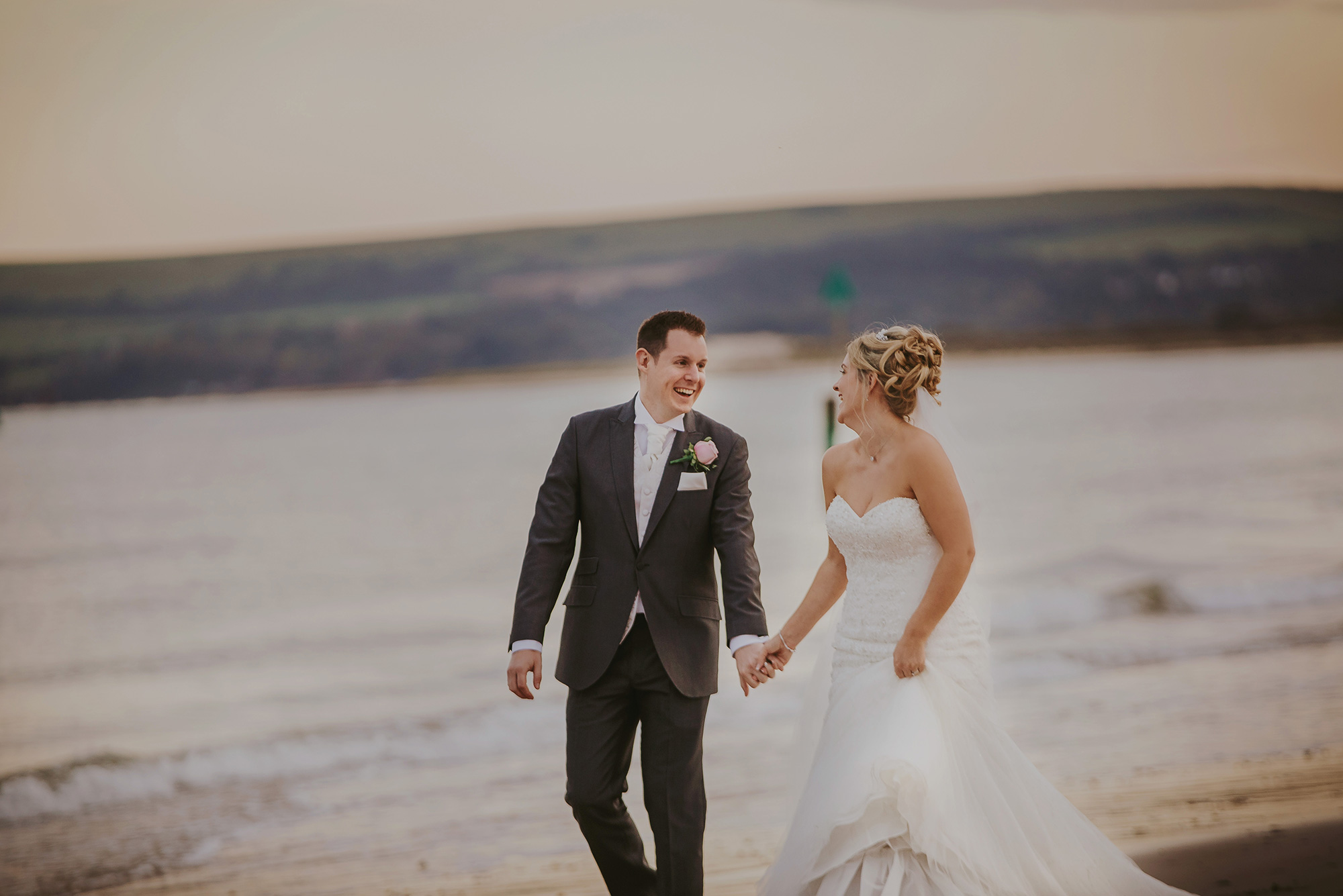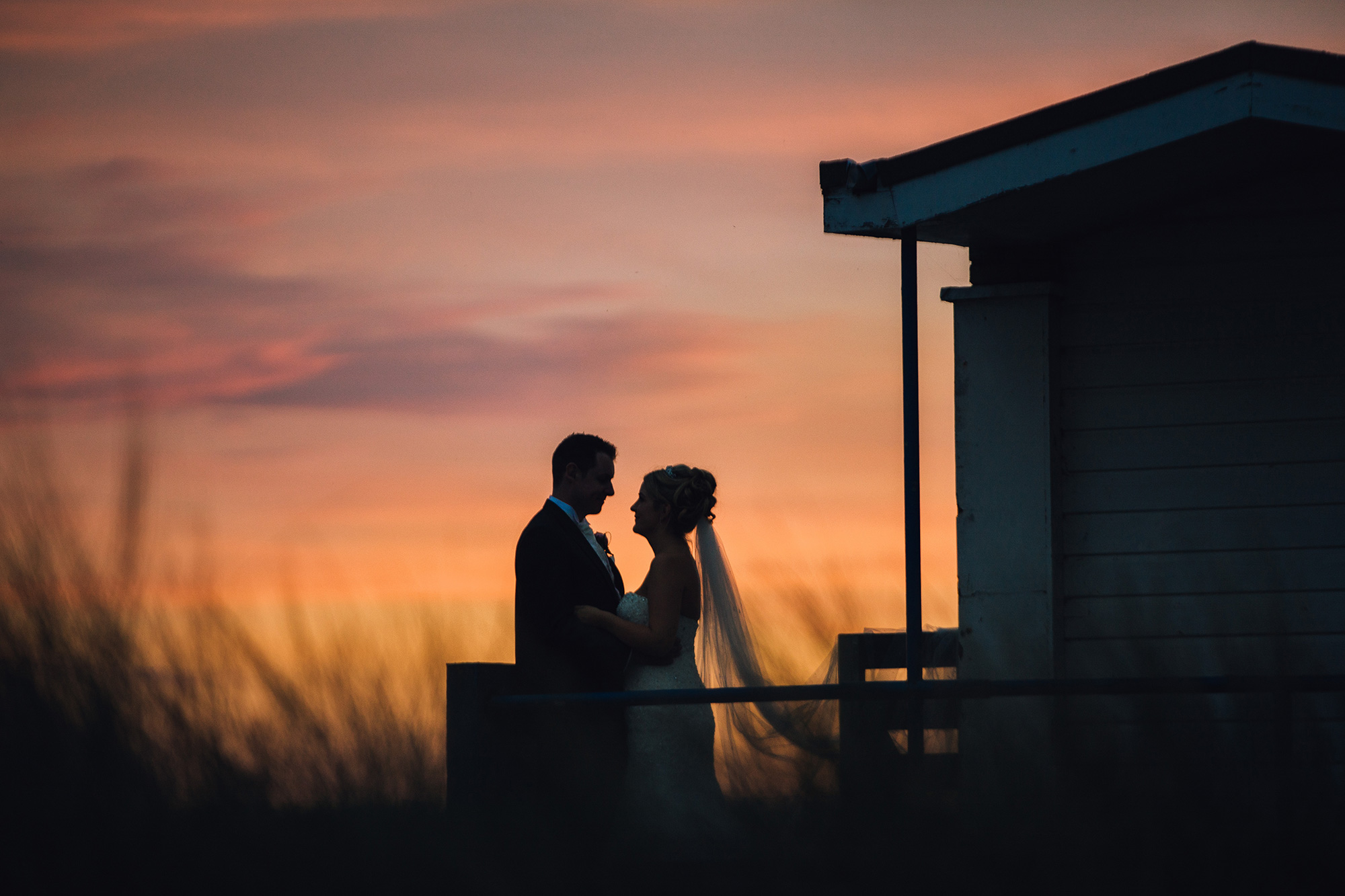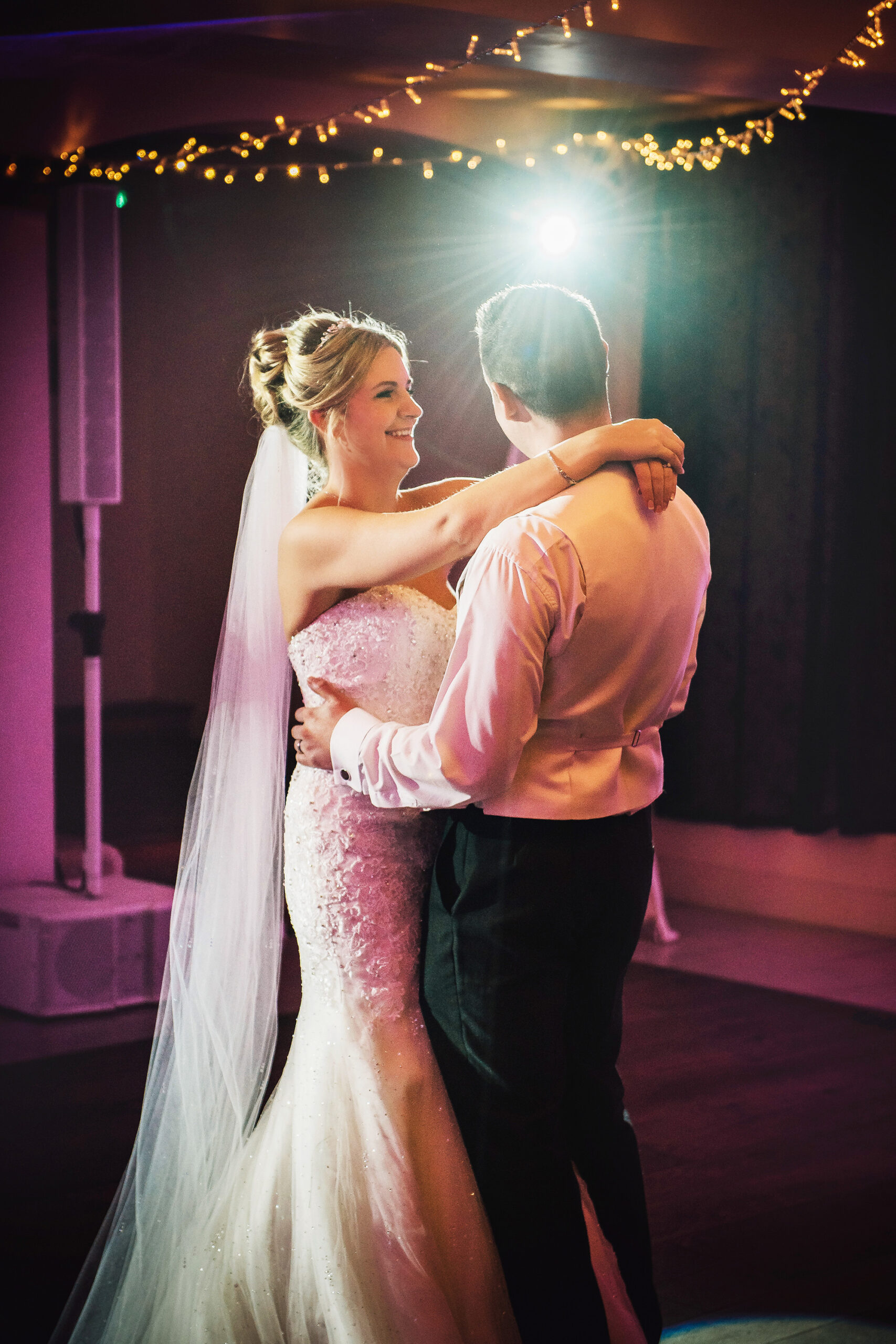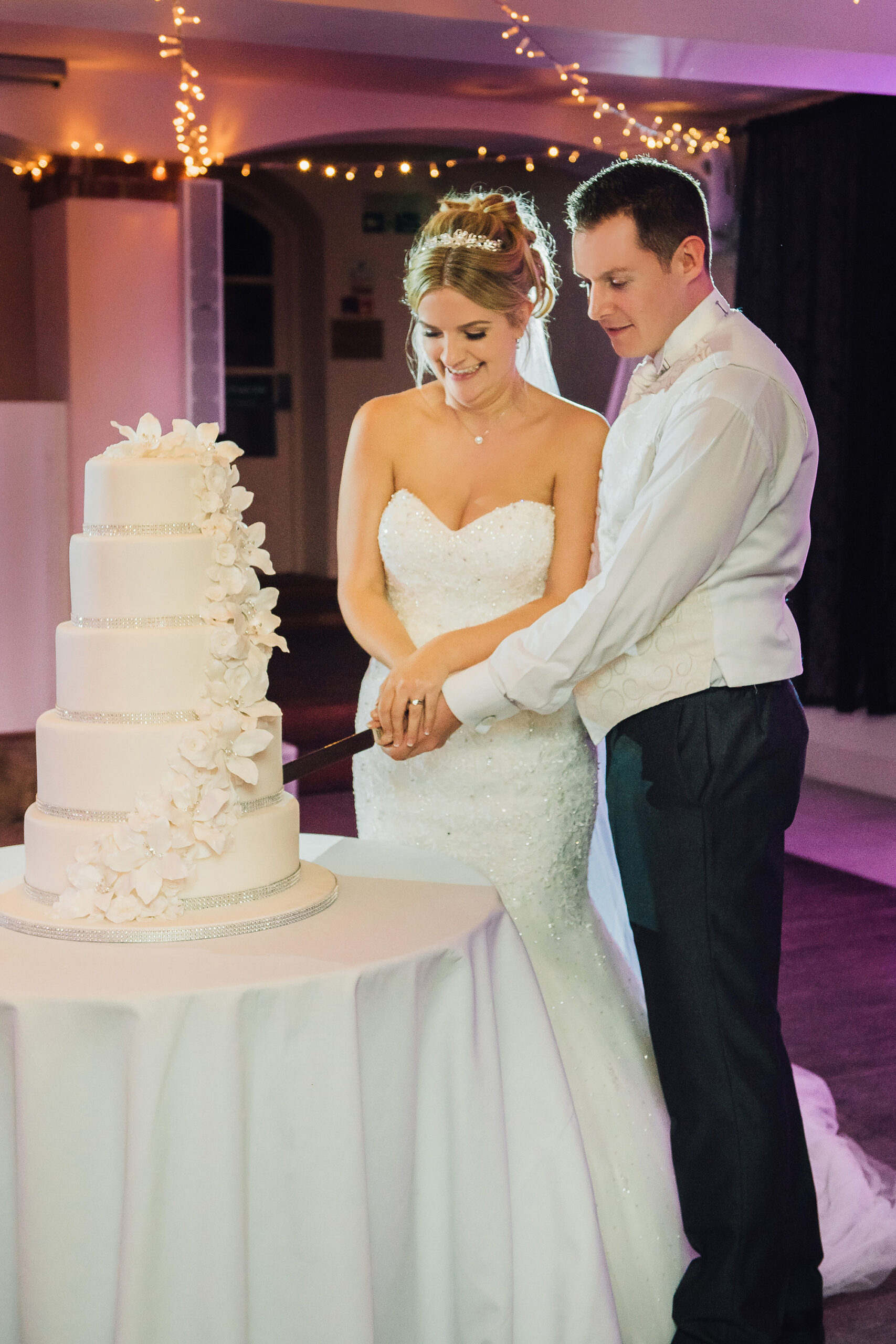 Video by Wedding Memories.