Aimee's proposal dreams came true when boyfriend Craig asked her to be his wife in New York's Central Park.
"Craig [28] told me to get my phone out and take a photo … when I turned back around he was on one knee and asked me to marry him," recalls Aimee, 27. The couple took two years to plan their natural romantic wedding, which took place on August 7, 2019 with 65 guests.
"I always loved the more natural styled weddings with the bushy bouquets and all the greenery, I knew my wonderful florist wouldn't let me down she is just the best and gave me the best flowers I could have ever wished for," explains the bride. "I chose a very soft blue for my beautiful bridesmaids as I didn't want anything too bold to draw the attention away from anything else and I felt all the colours just worked perfectly."
Their photographer Samantha Davis says she clicked with Aimee right away. "Aimée had seen my work from other weddings and always told me how much she loved my style and how much I stood out from other photographers to her, so I knew we were on the same wavelength of how she wanted her day to look visually," she says.
Photos courtesy of Samantha Davis Photography.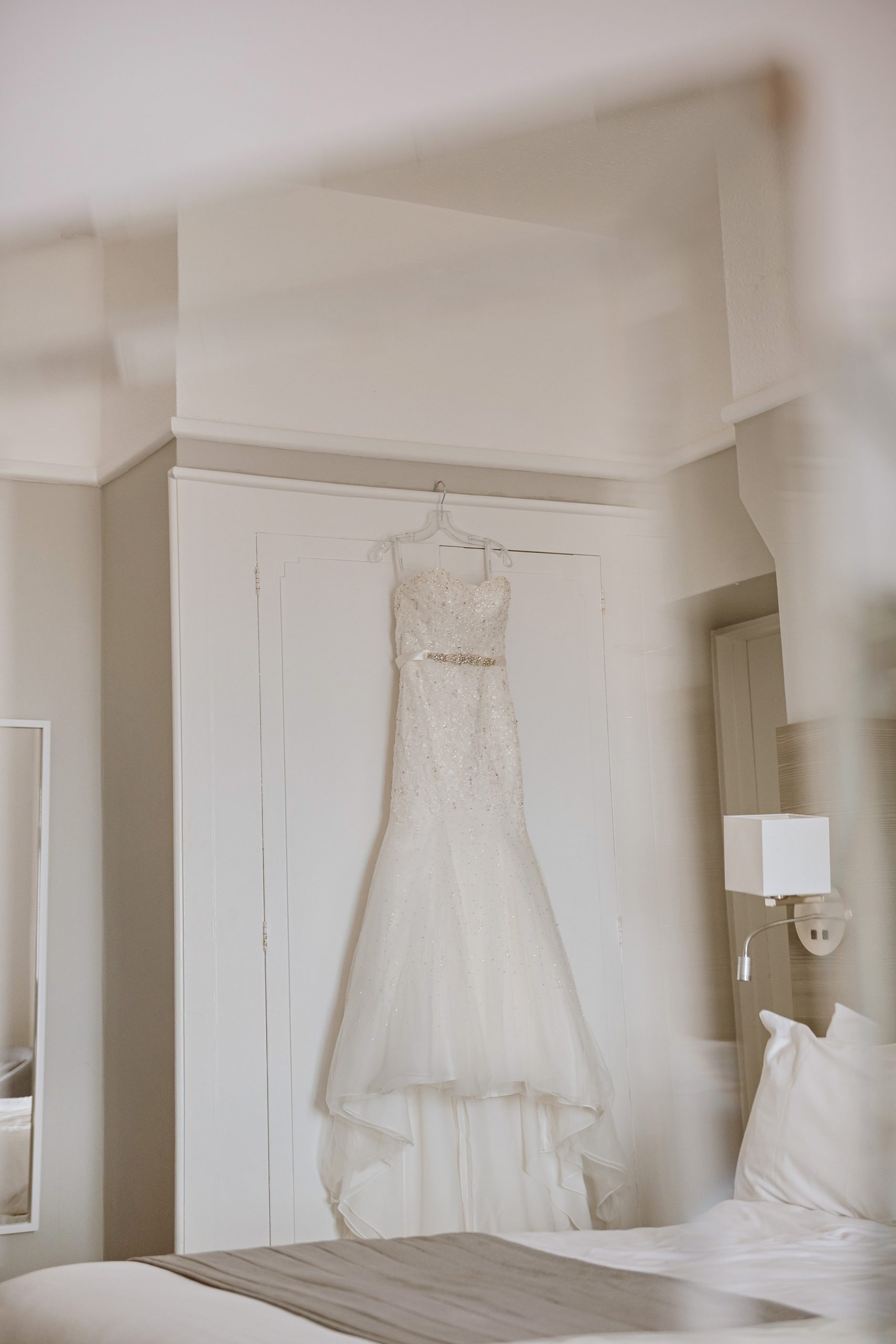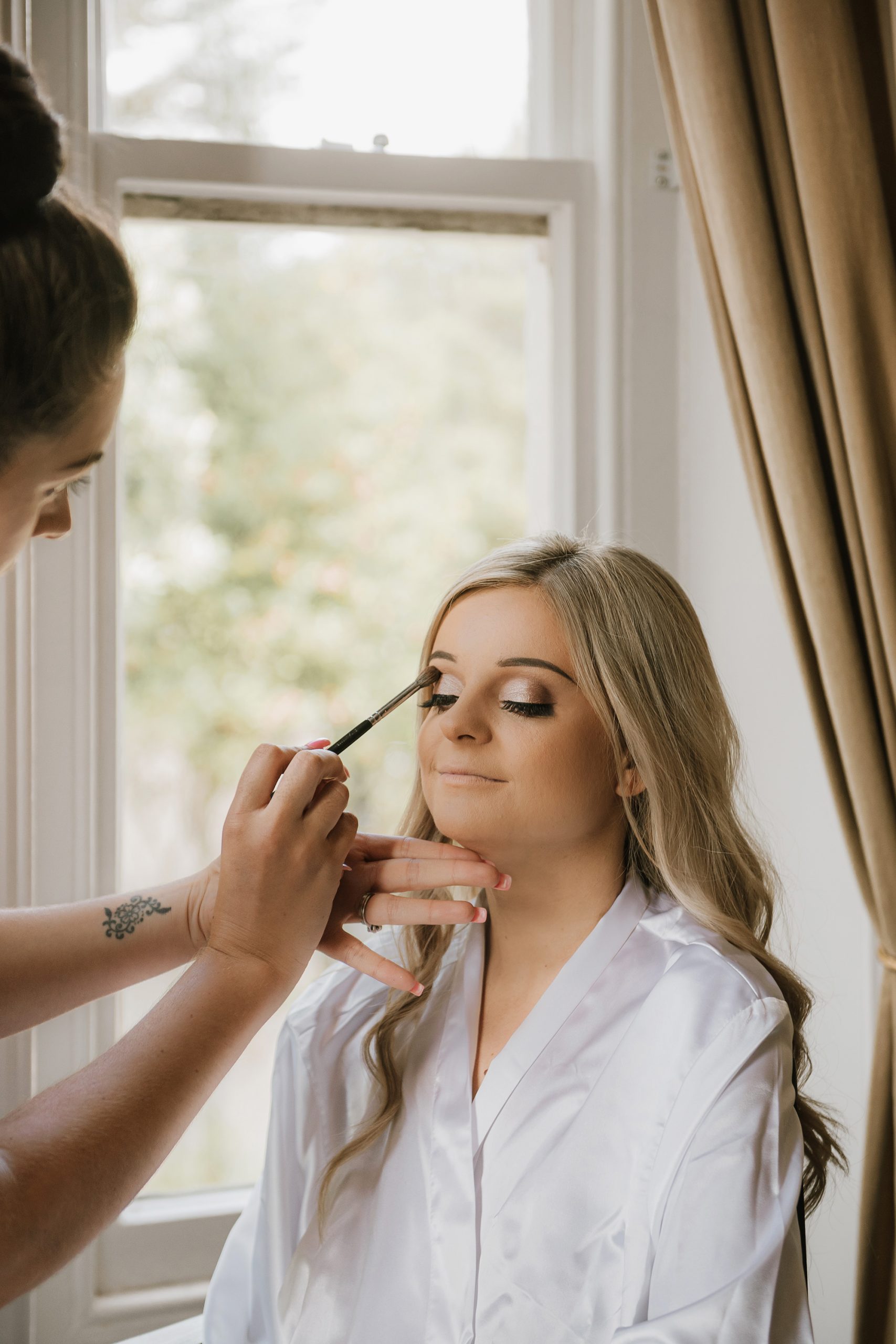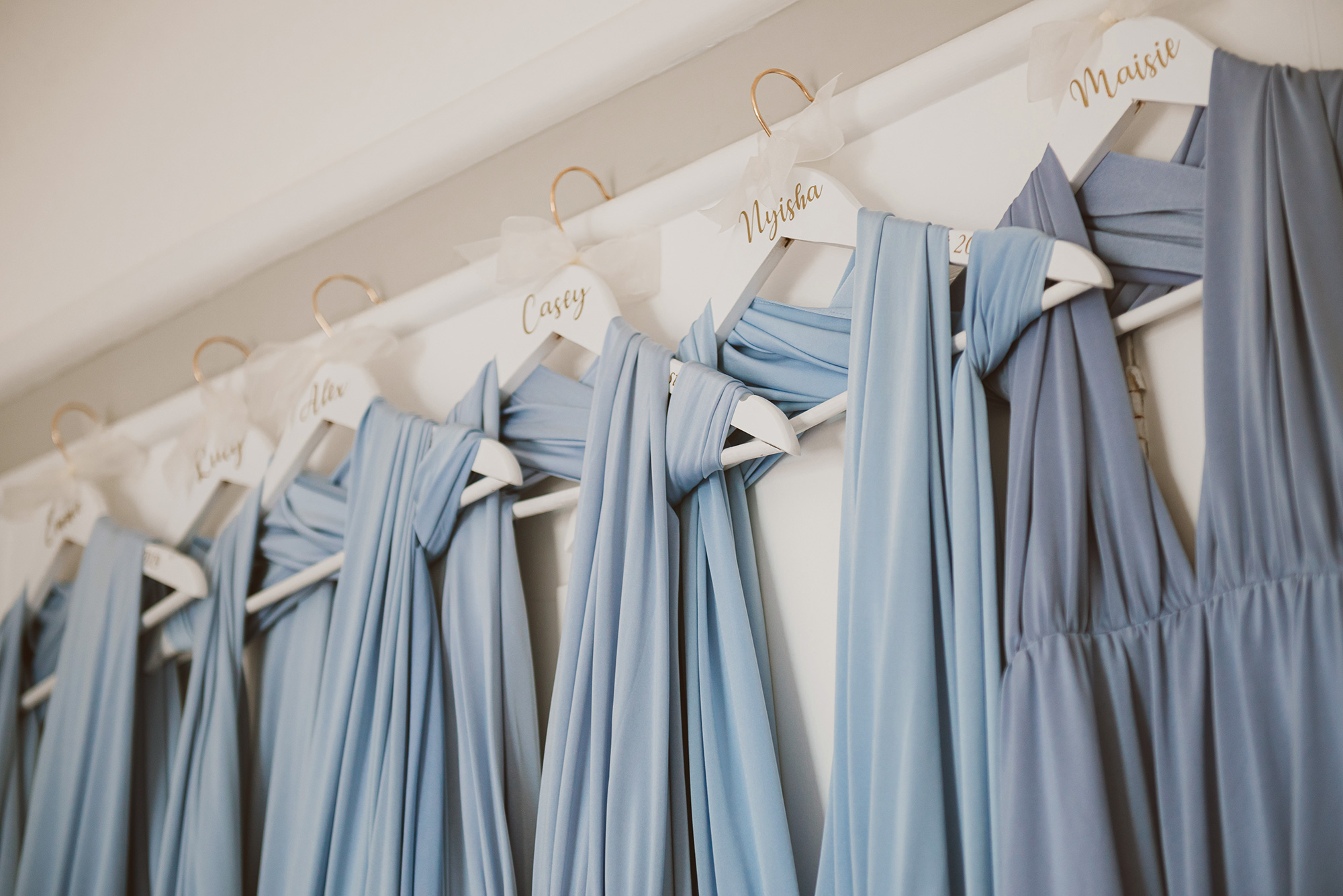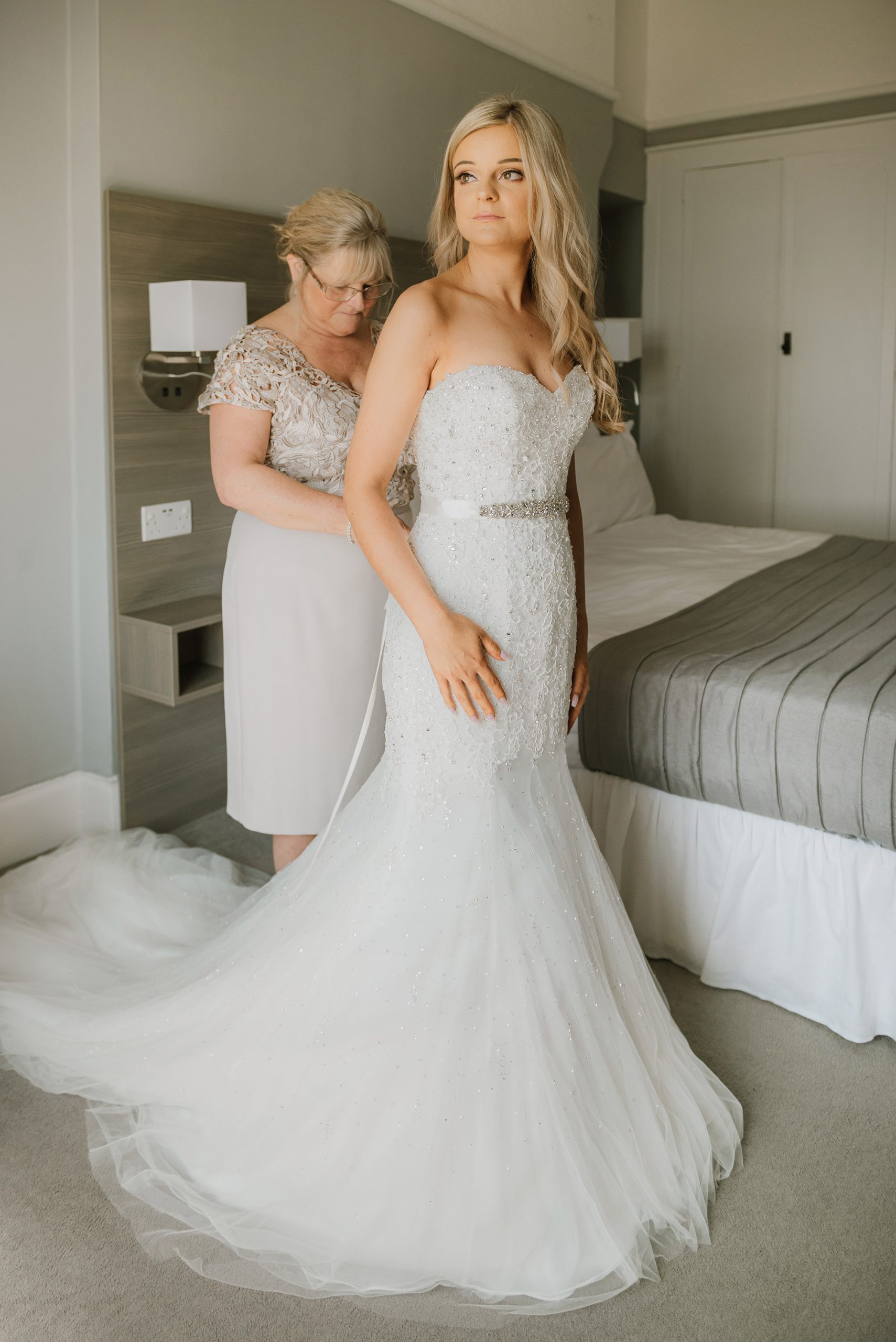 Aimee's gown was from Sassy Brides.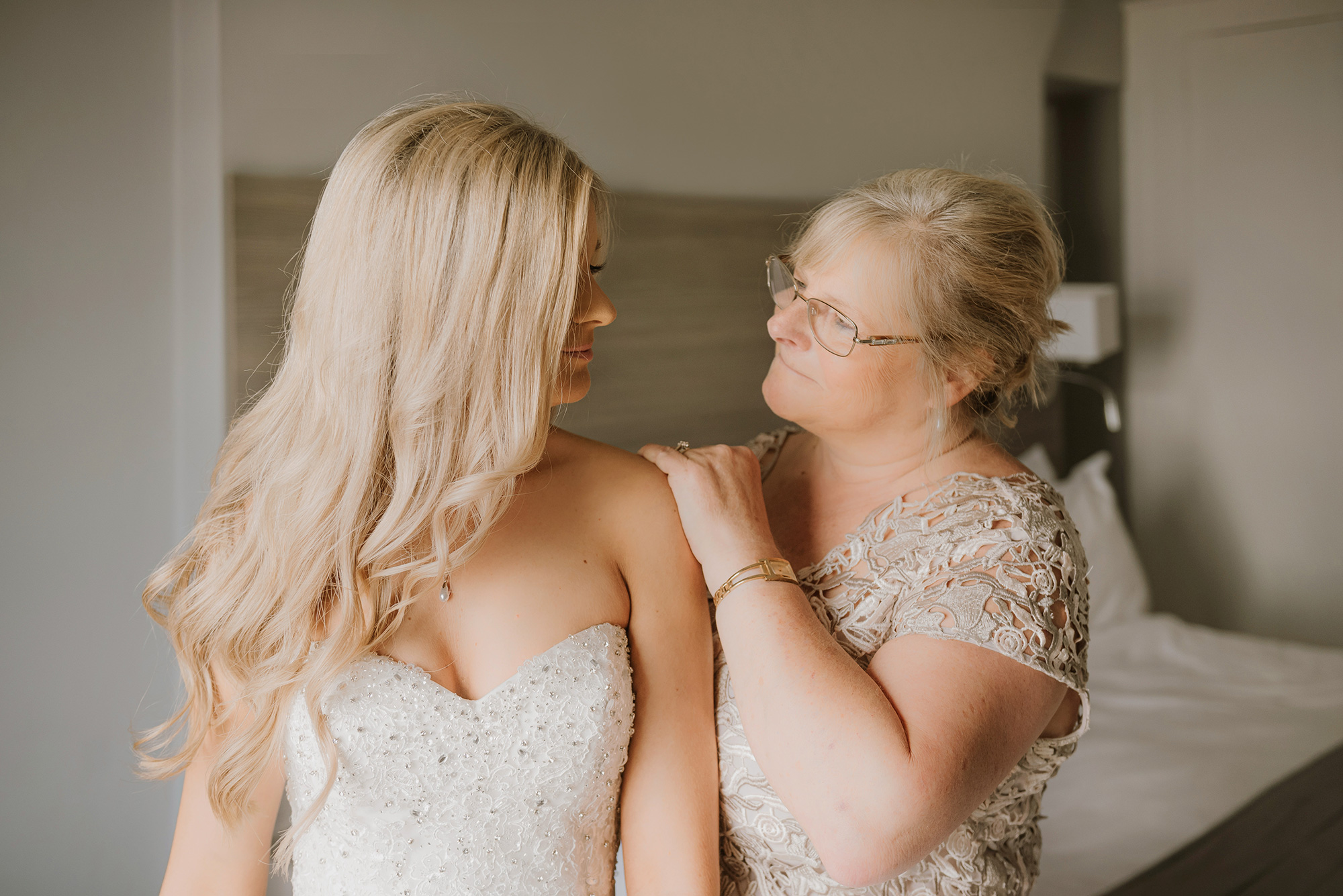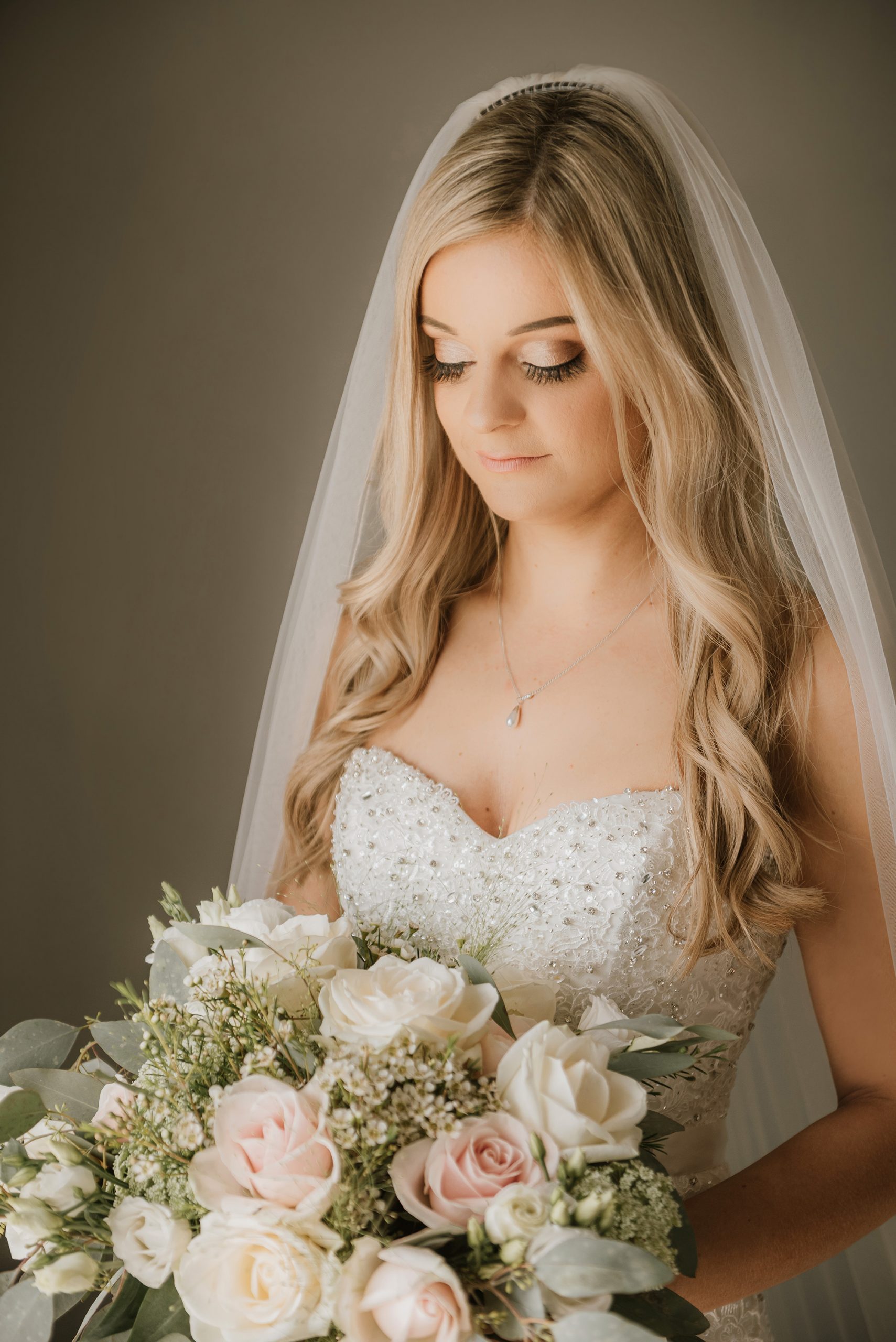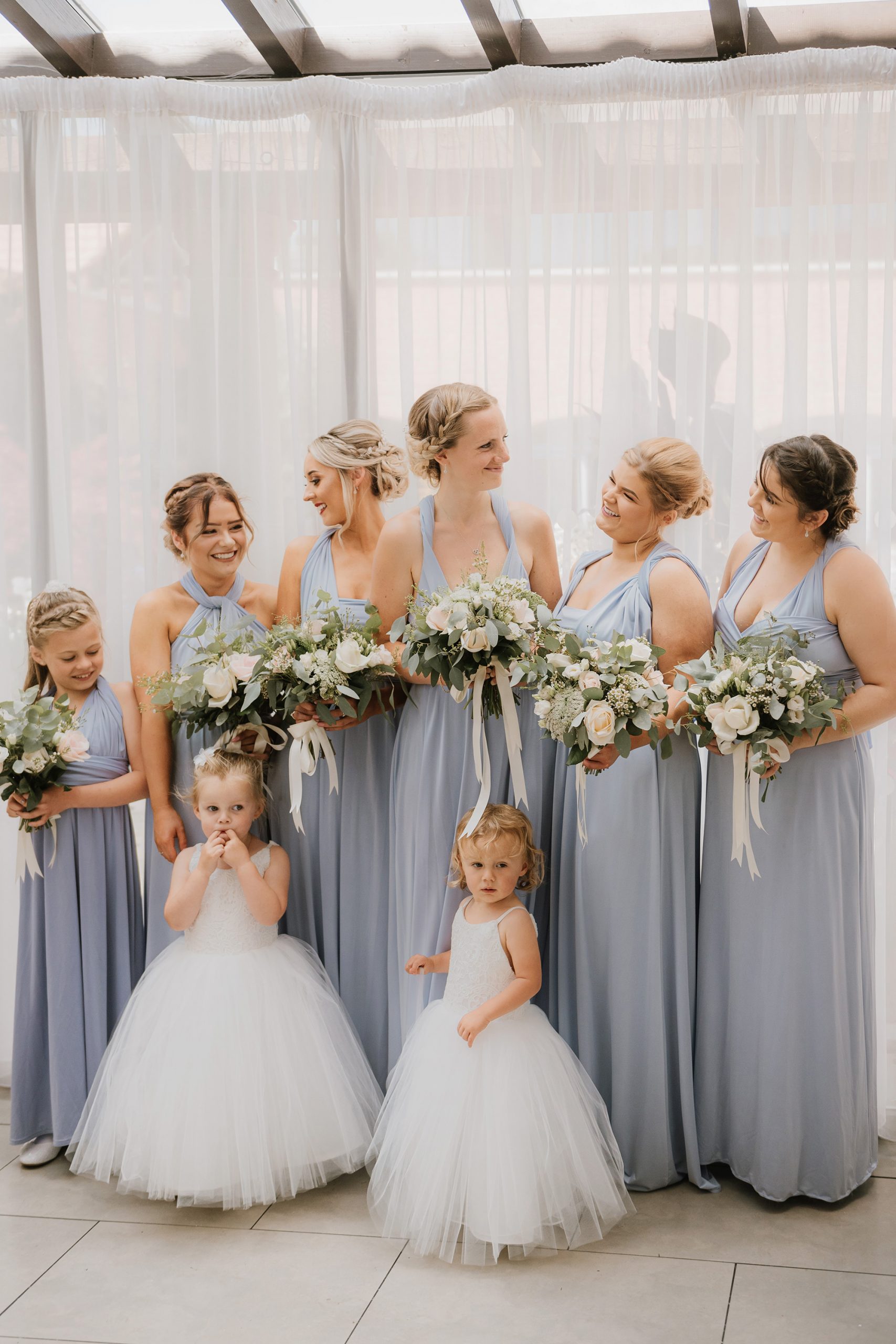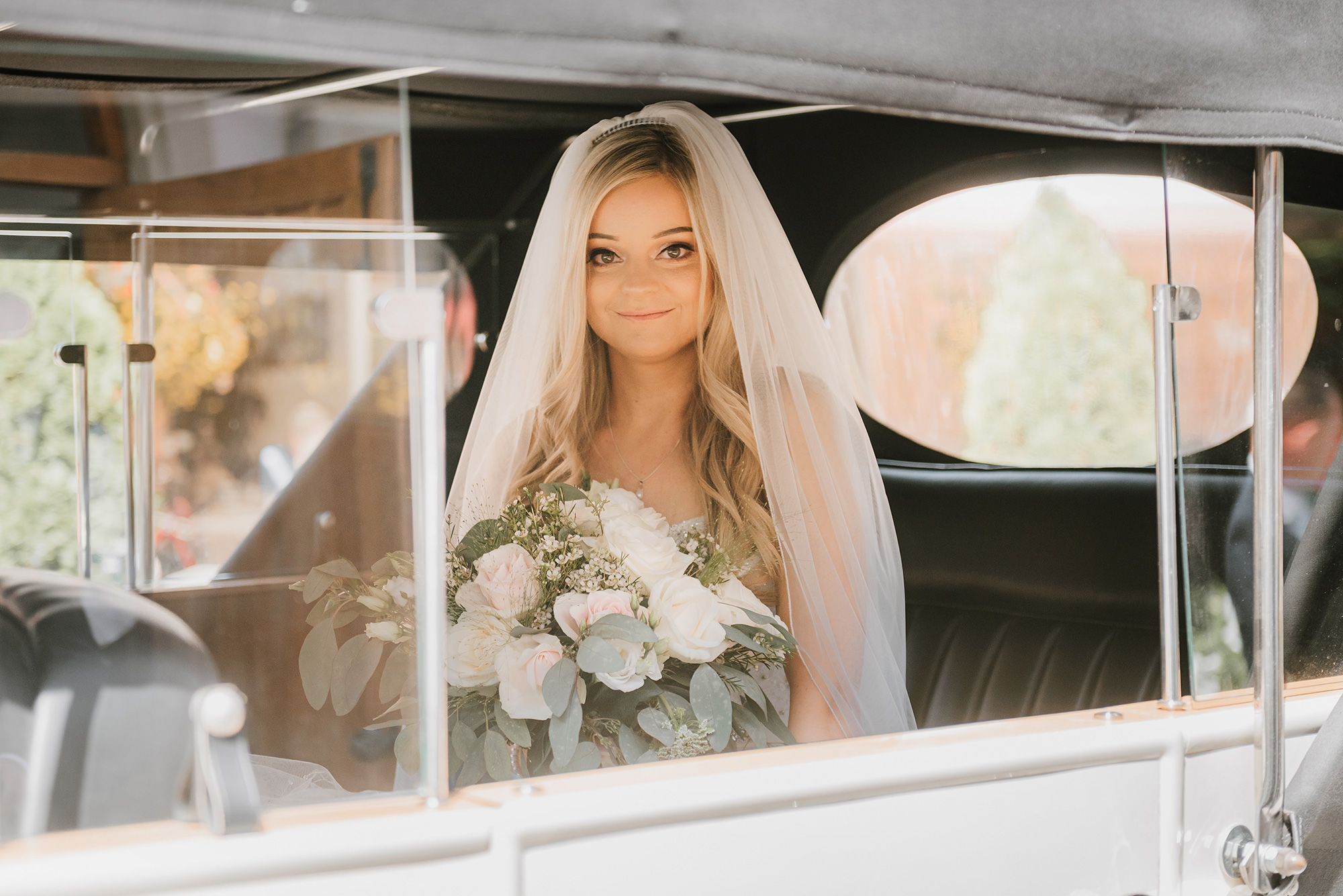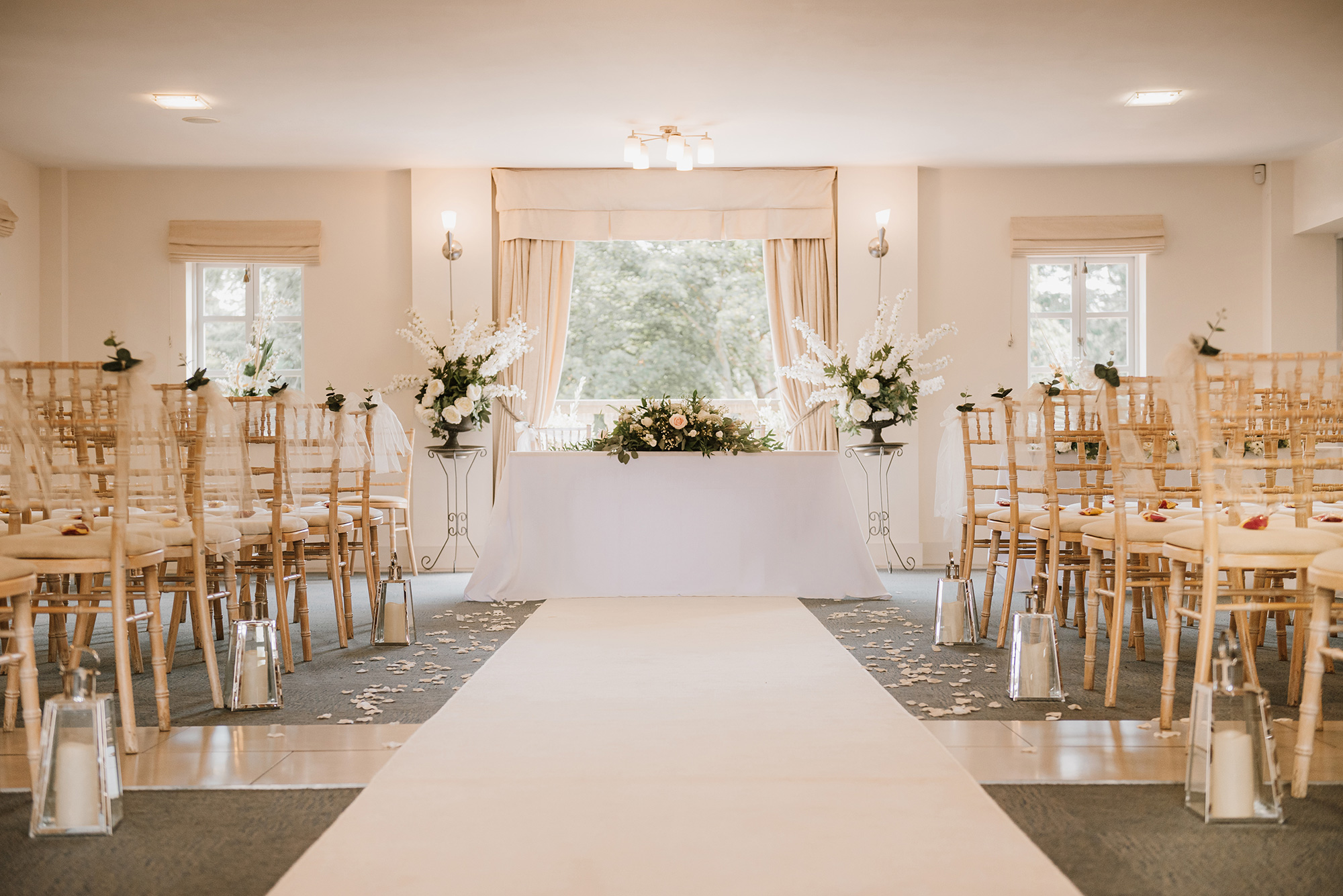 The couple married and The Italian Villa in Dorset.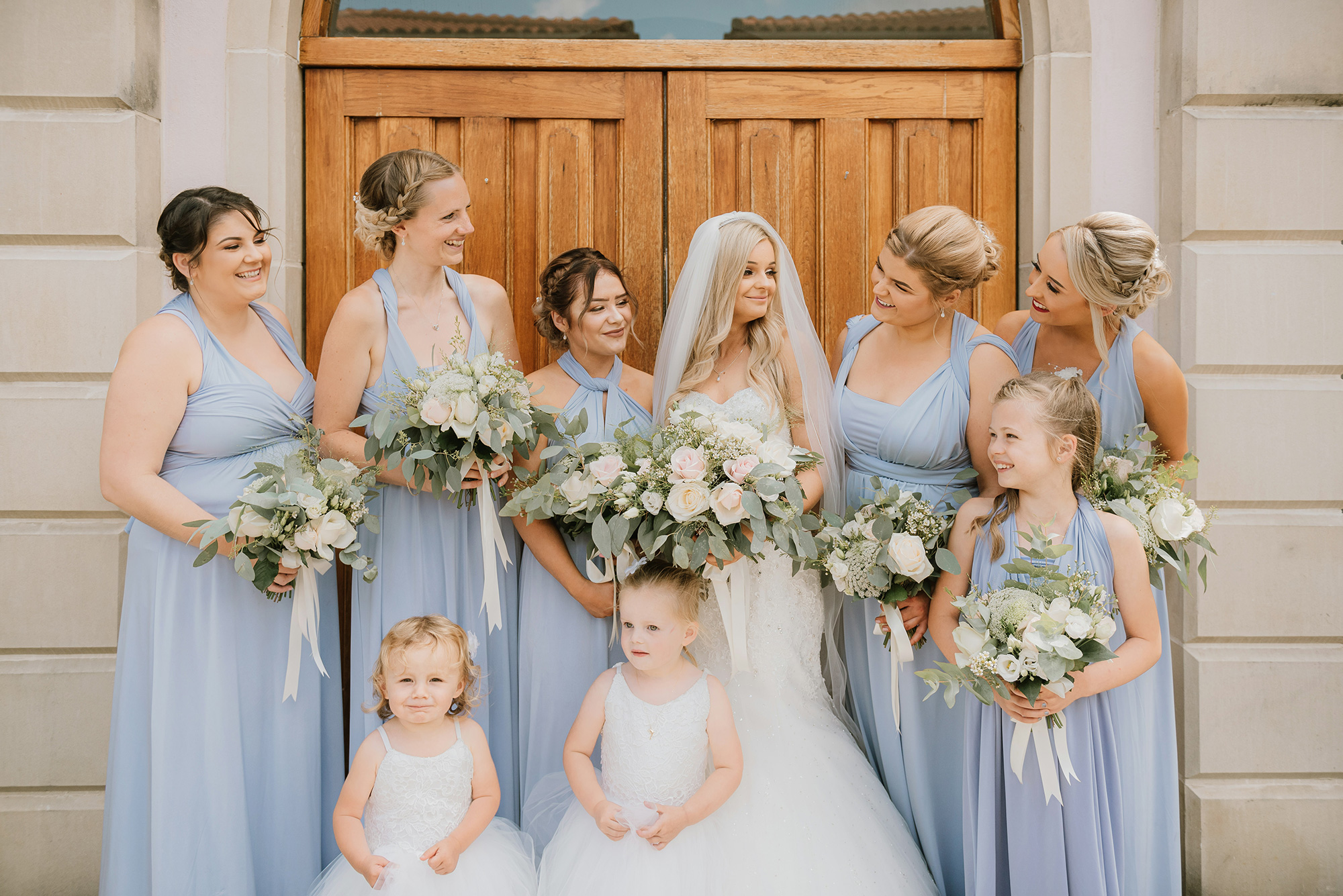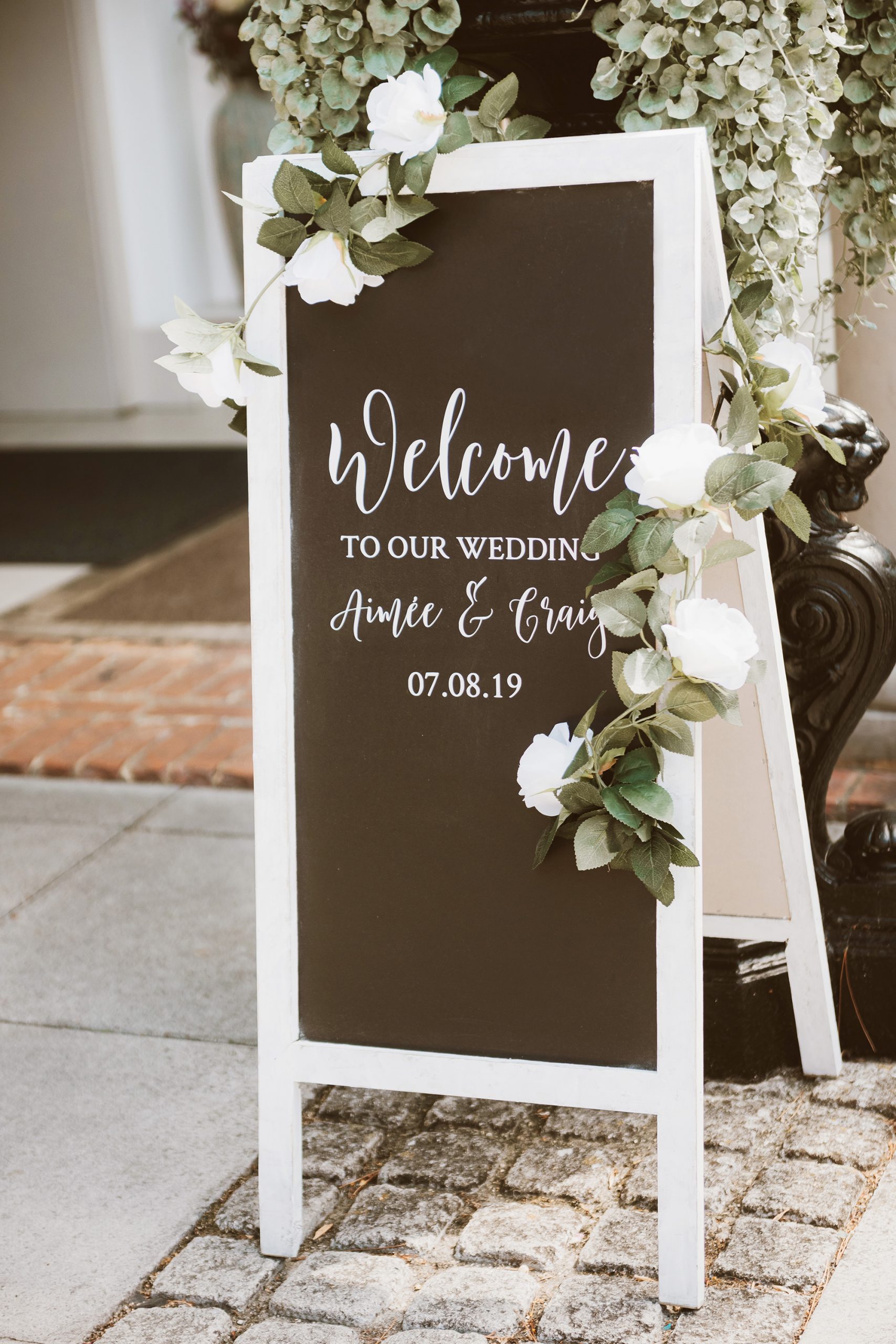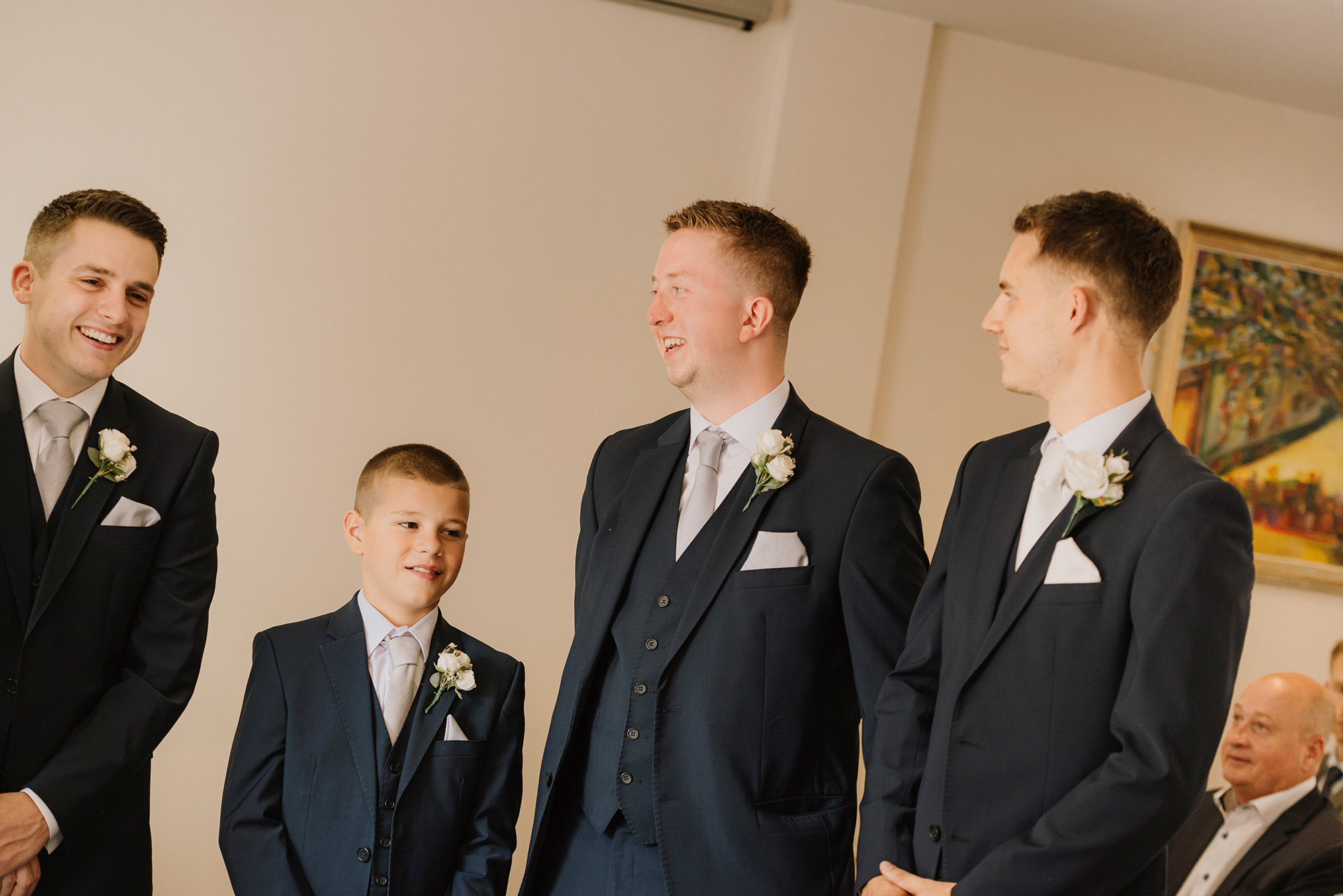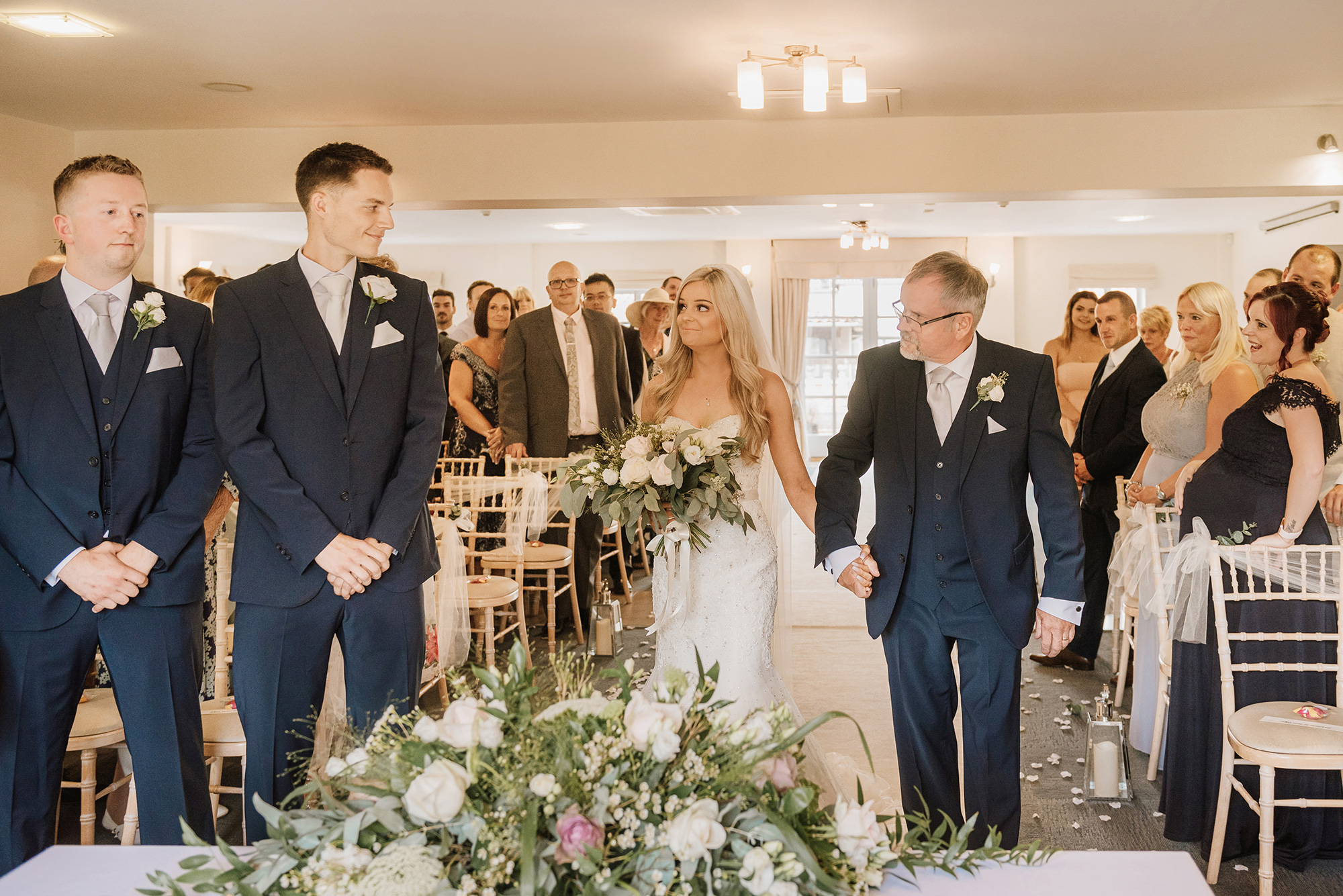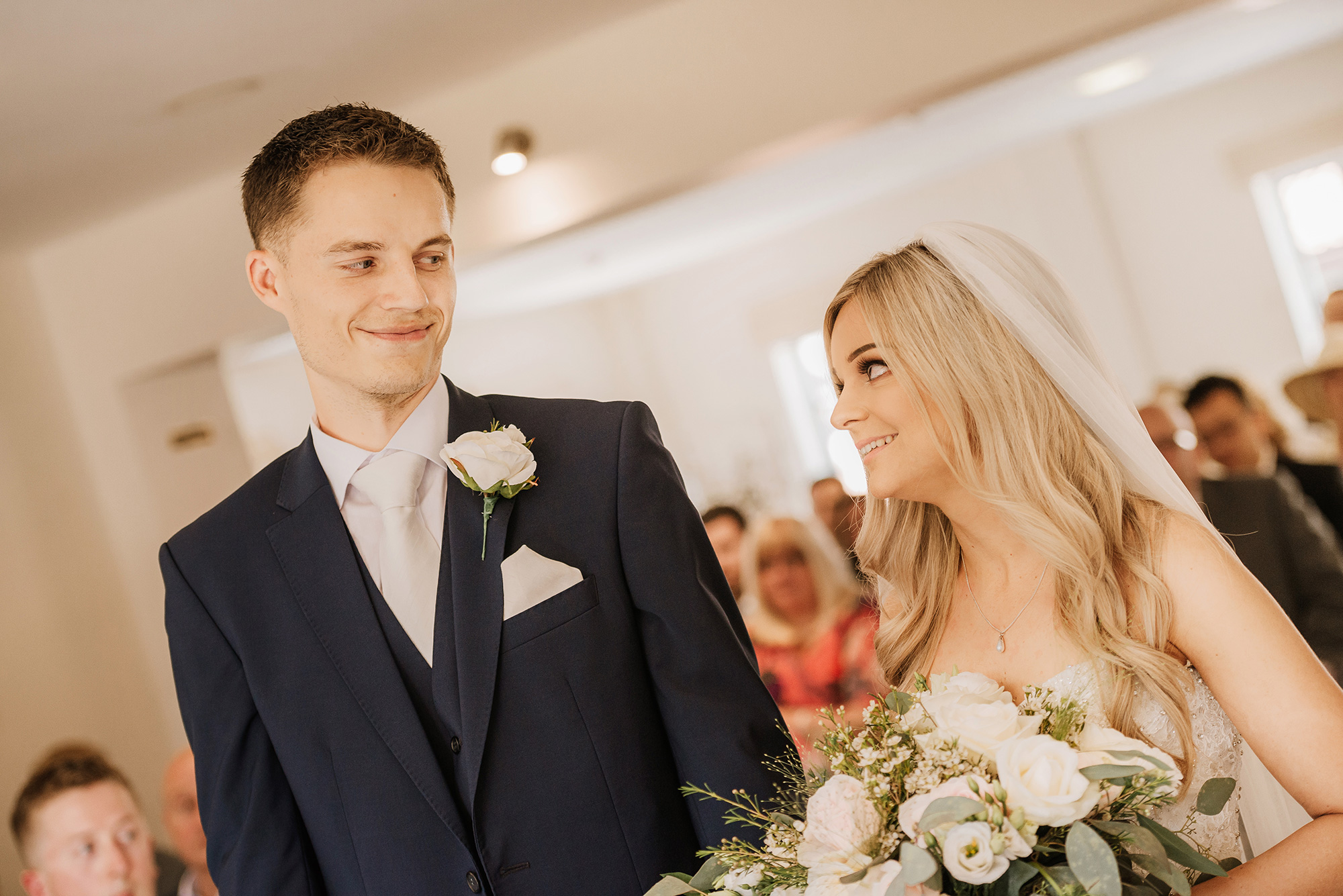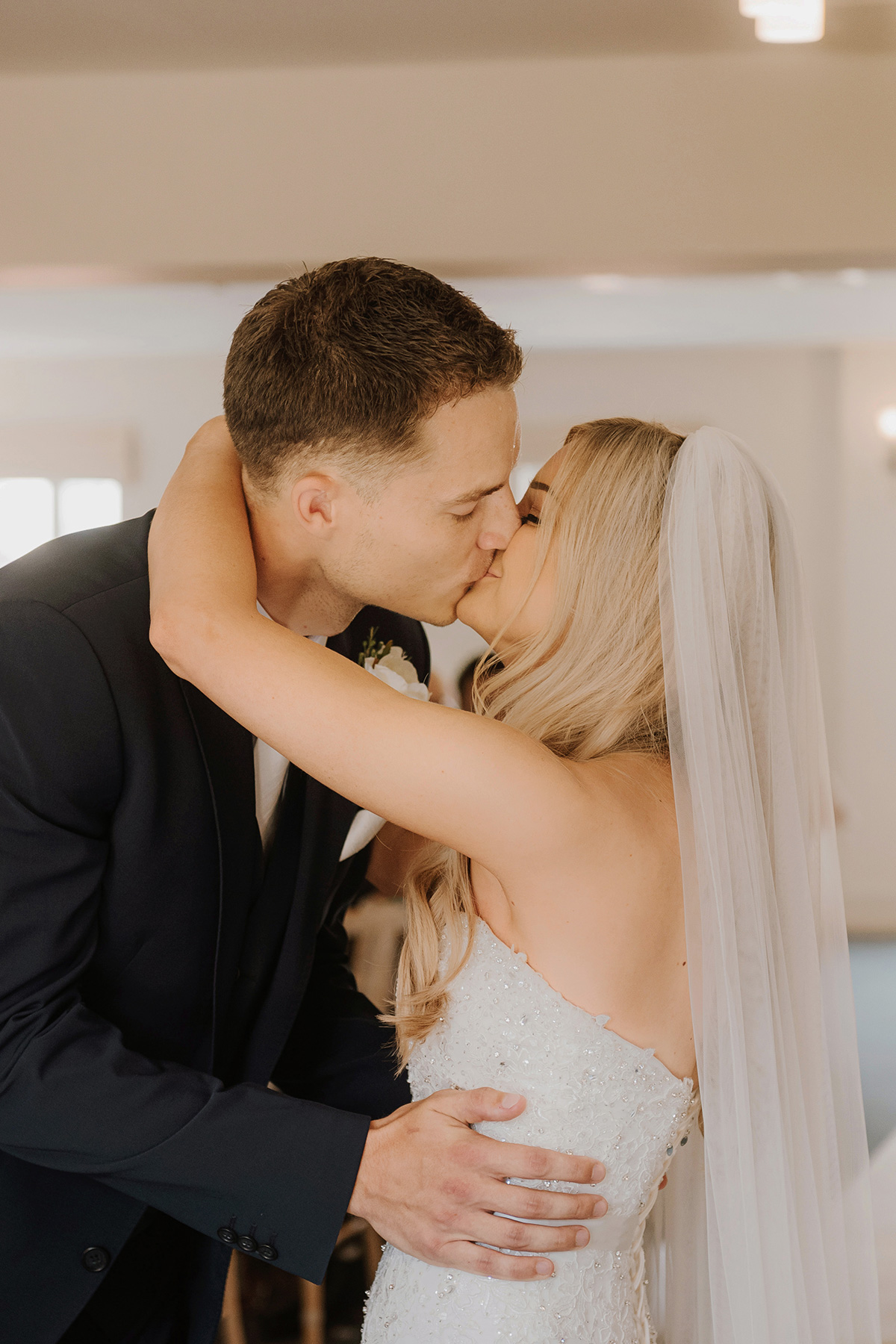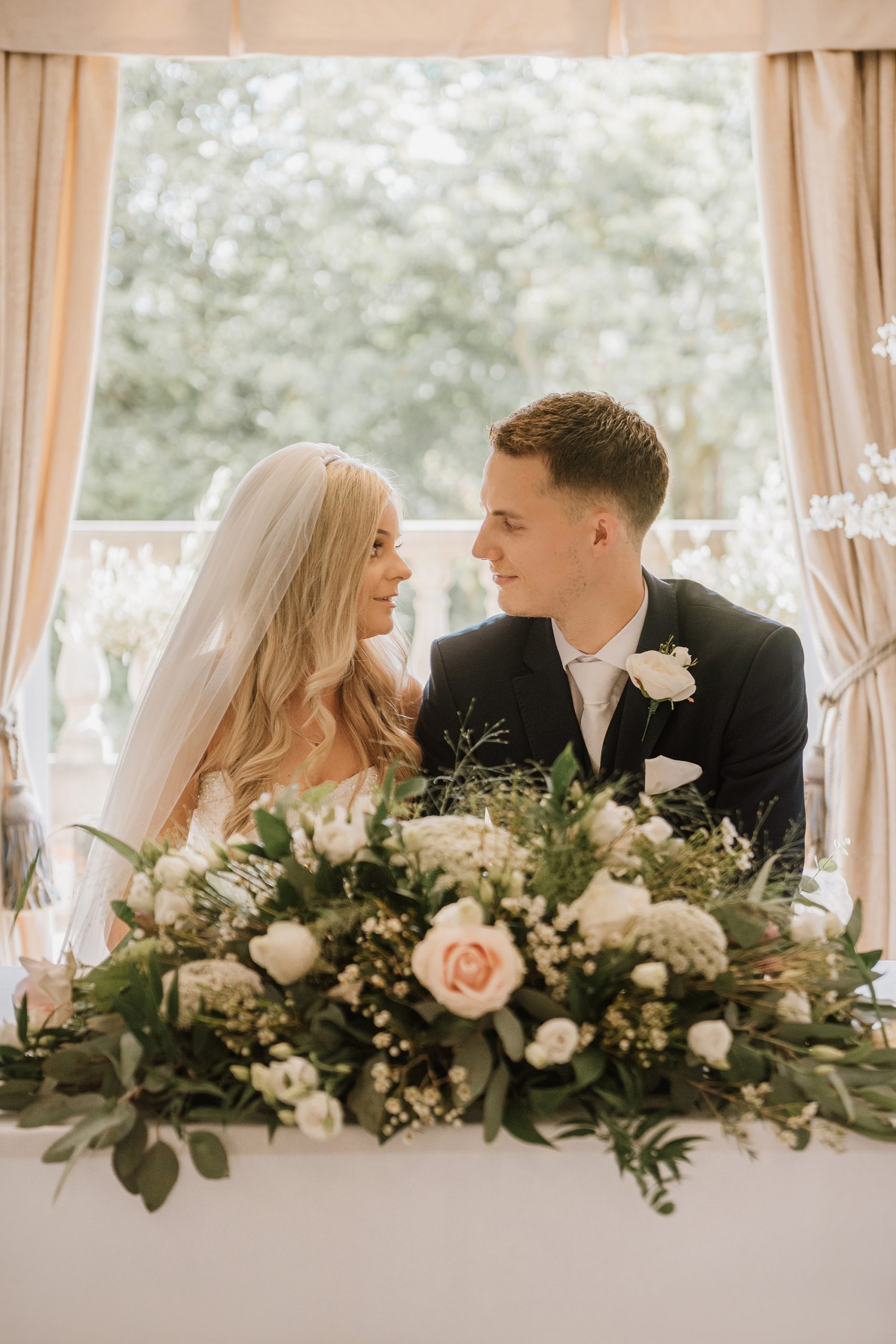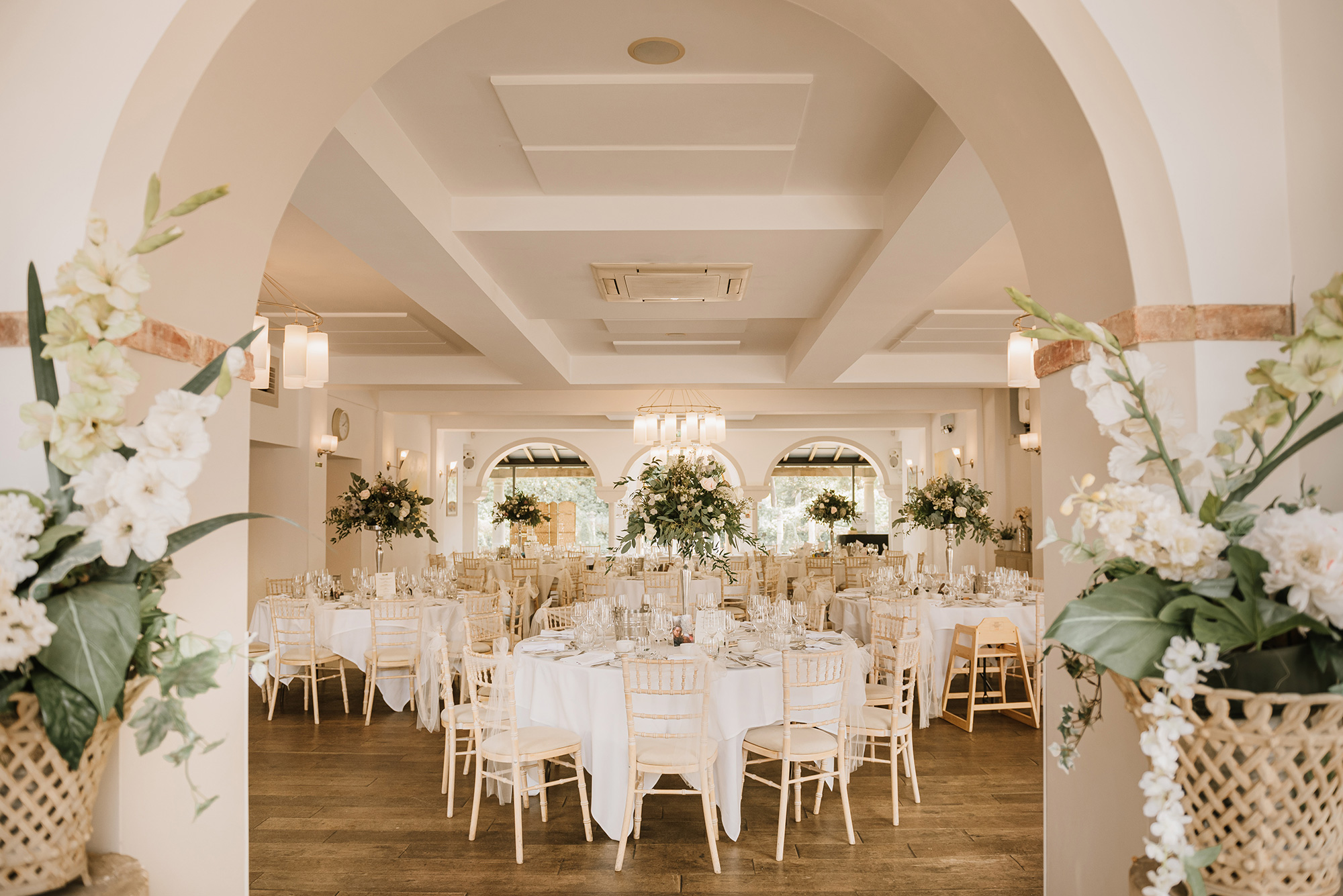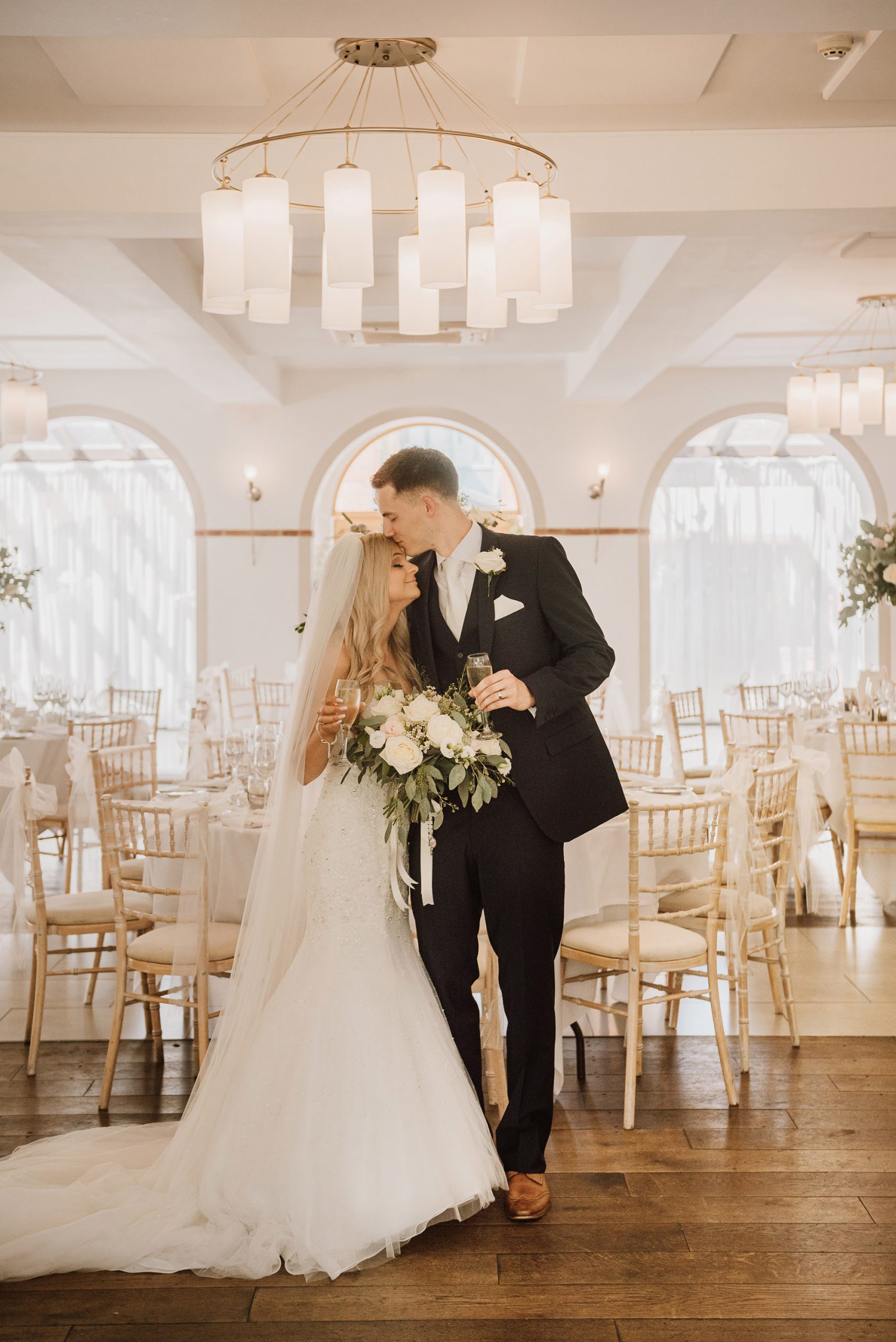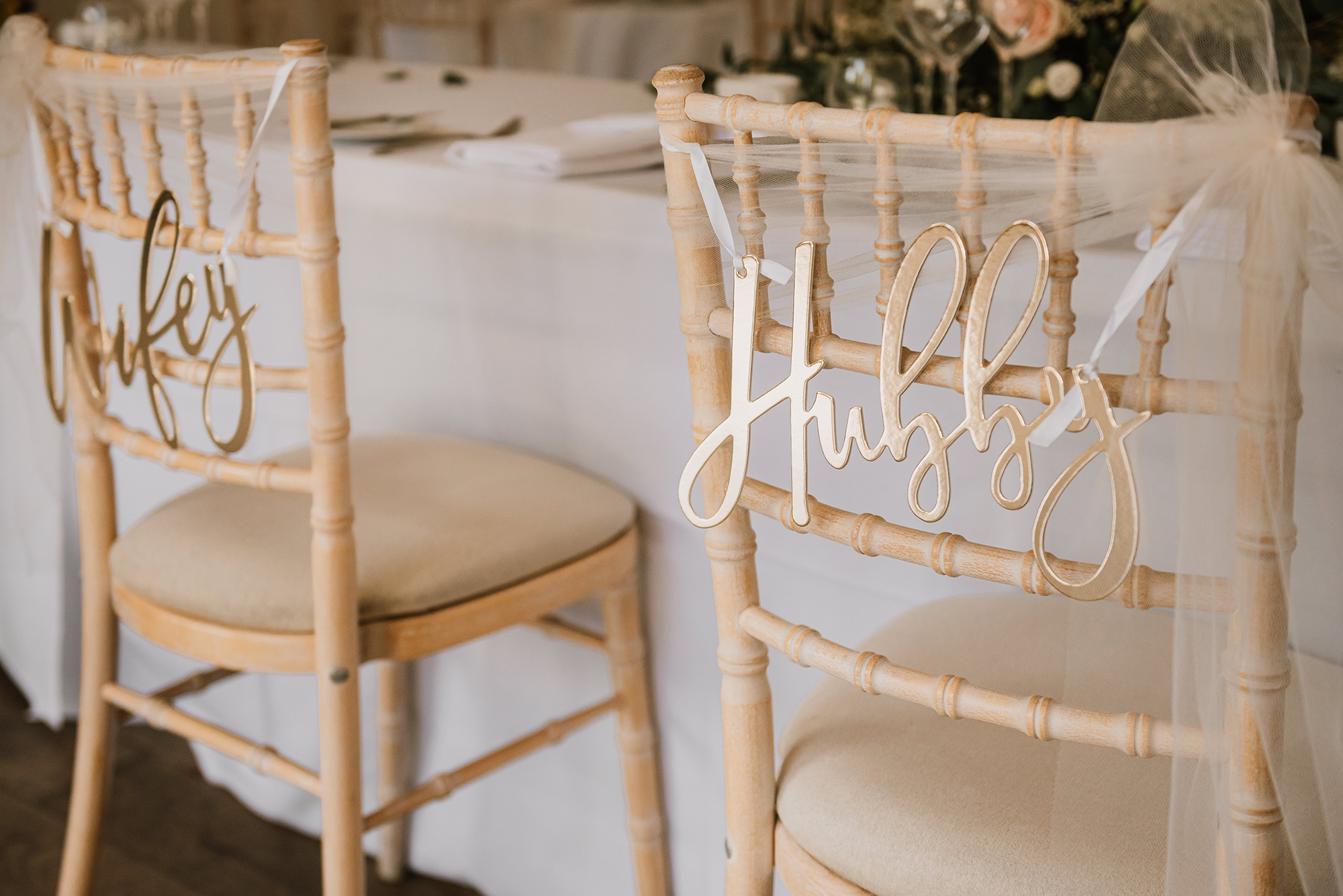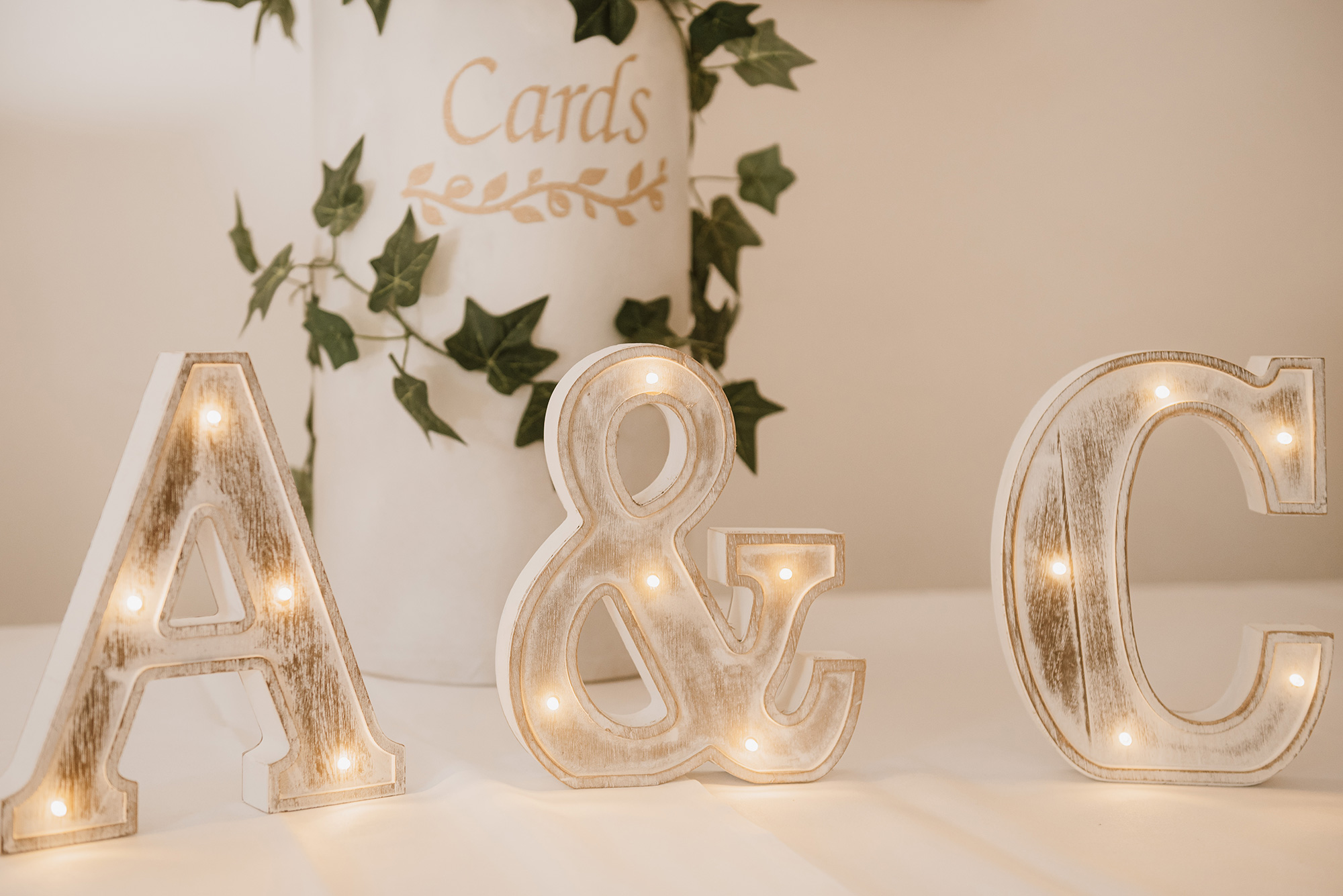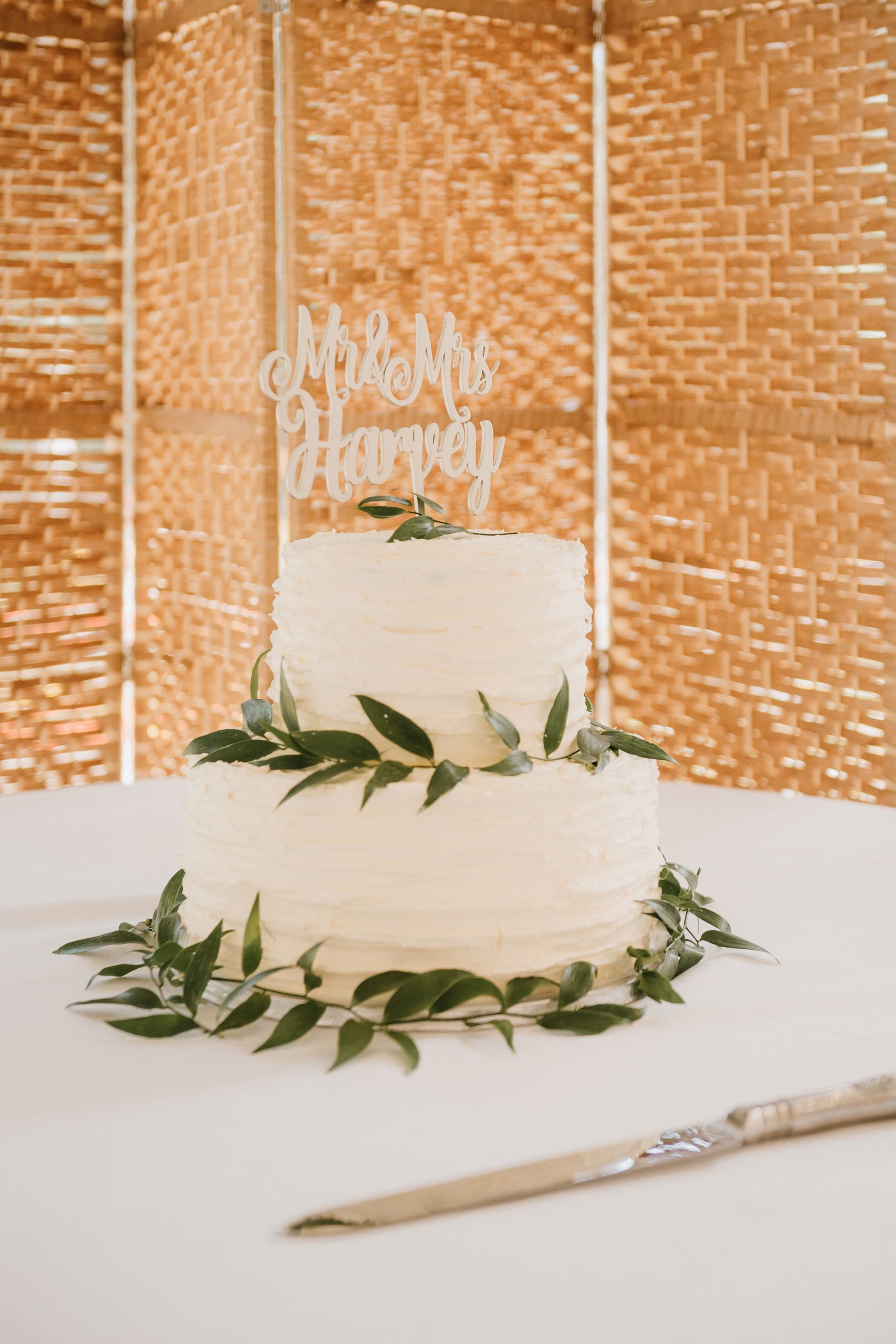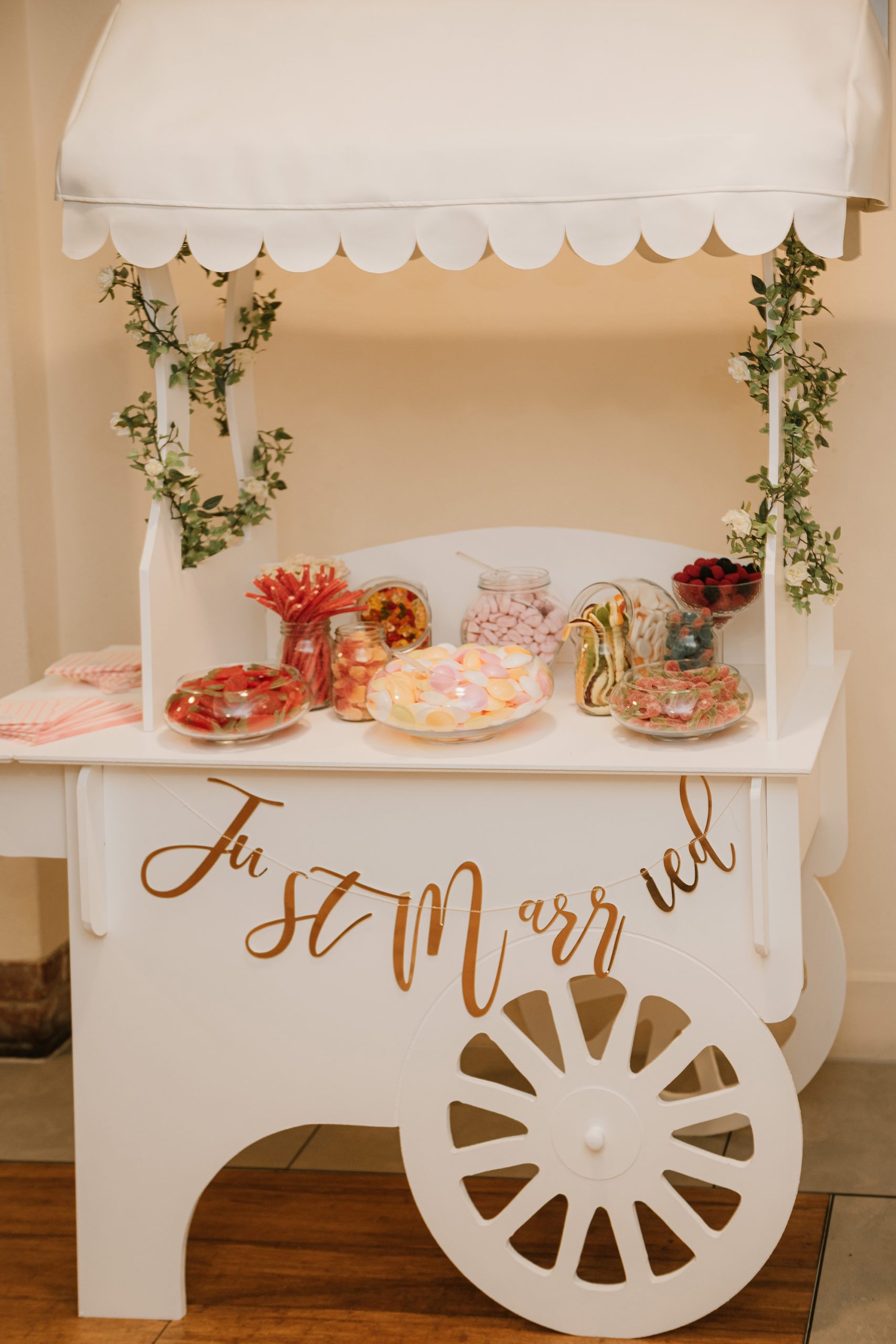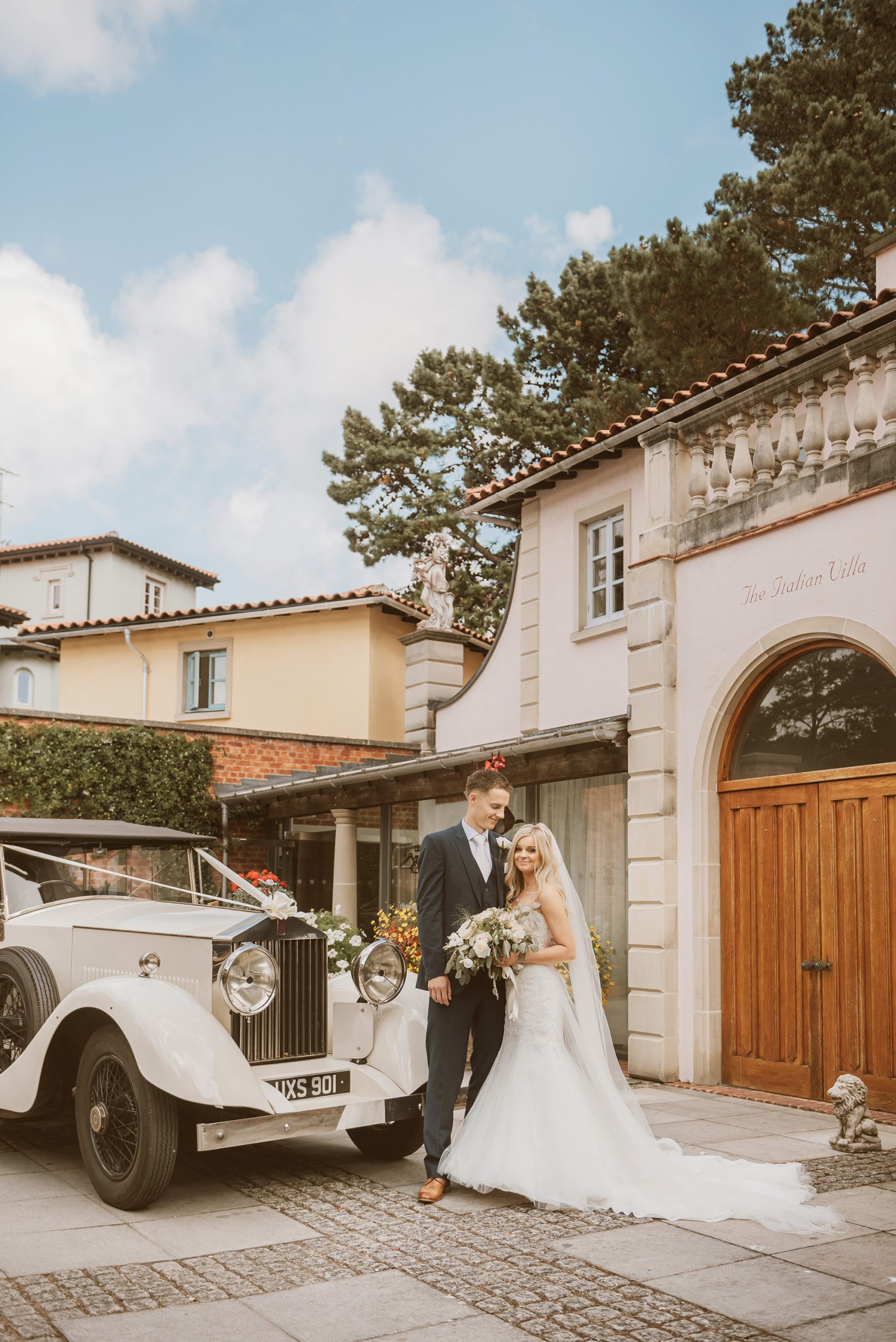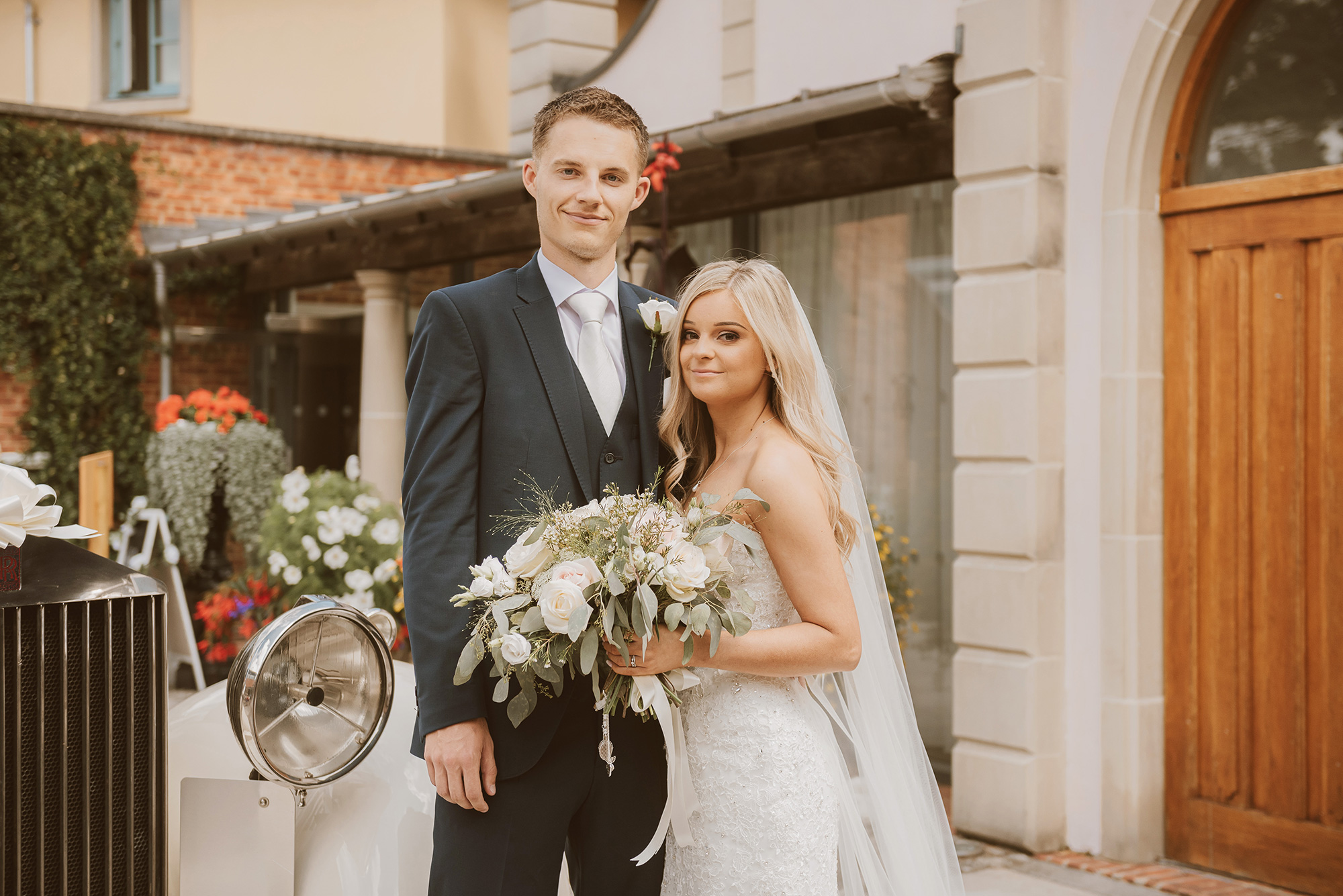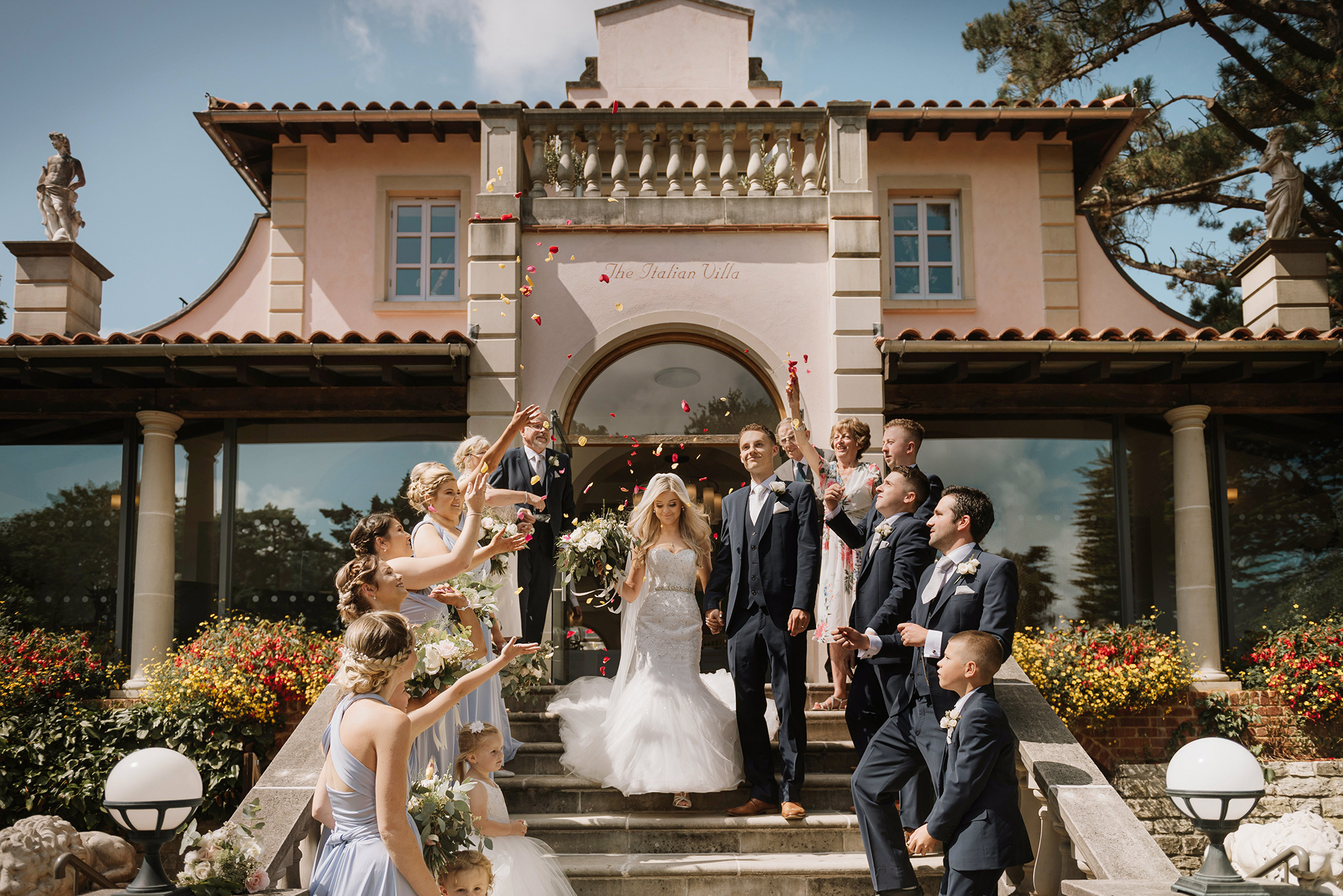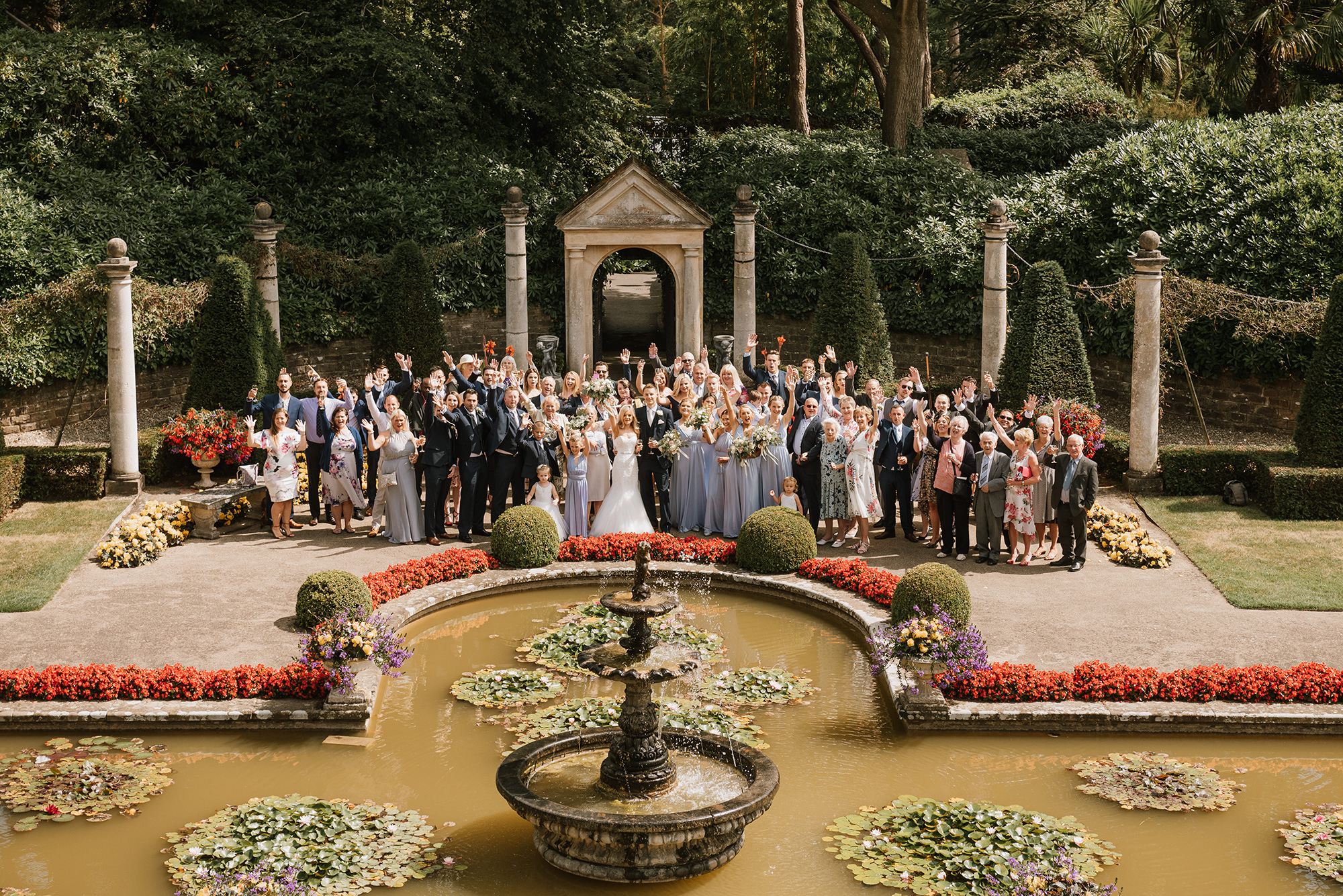 Aimee and her bridesmaids did each other's hair as most of them are stylists.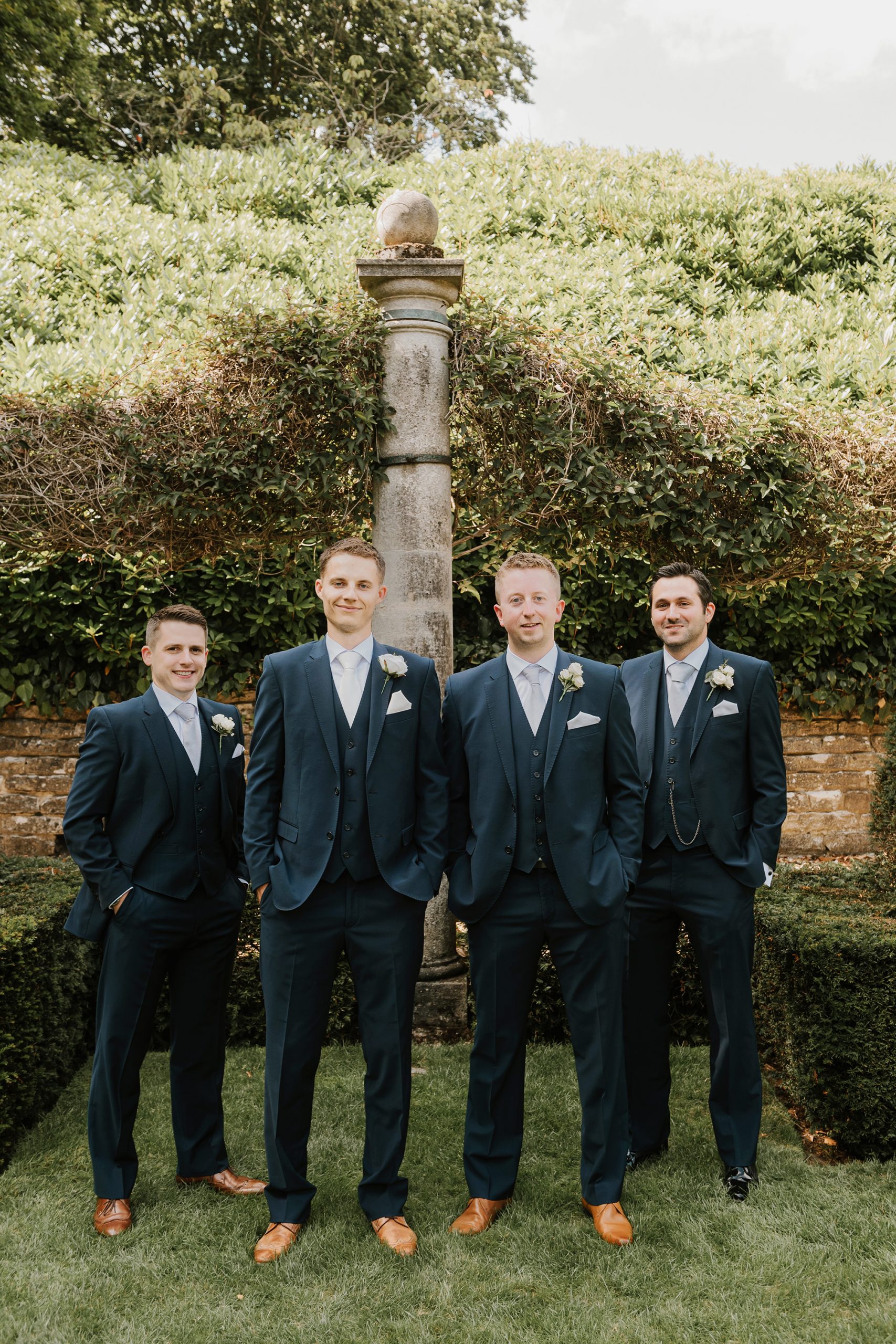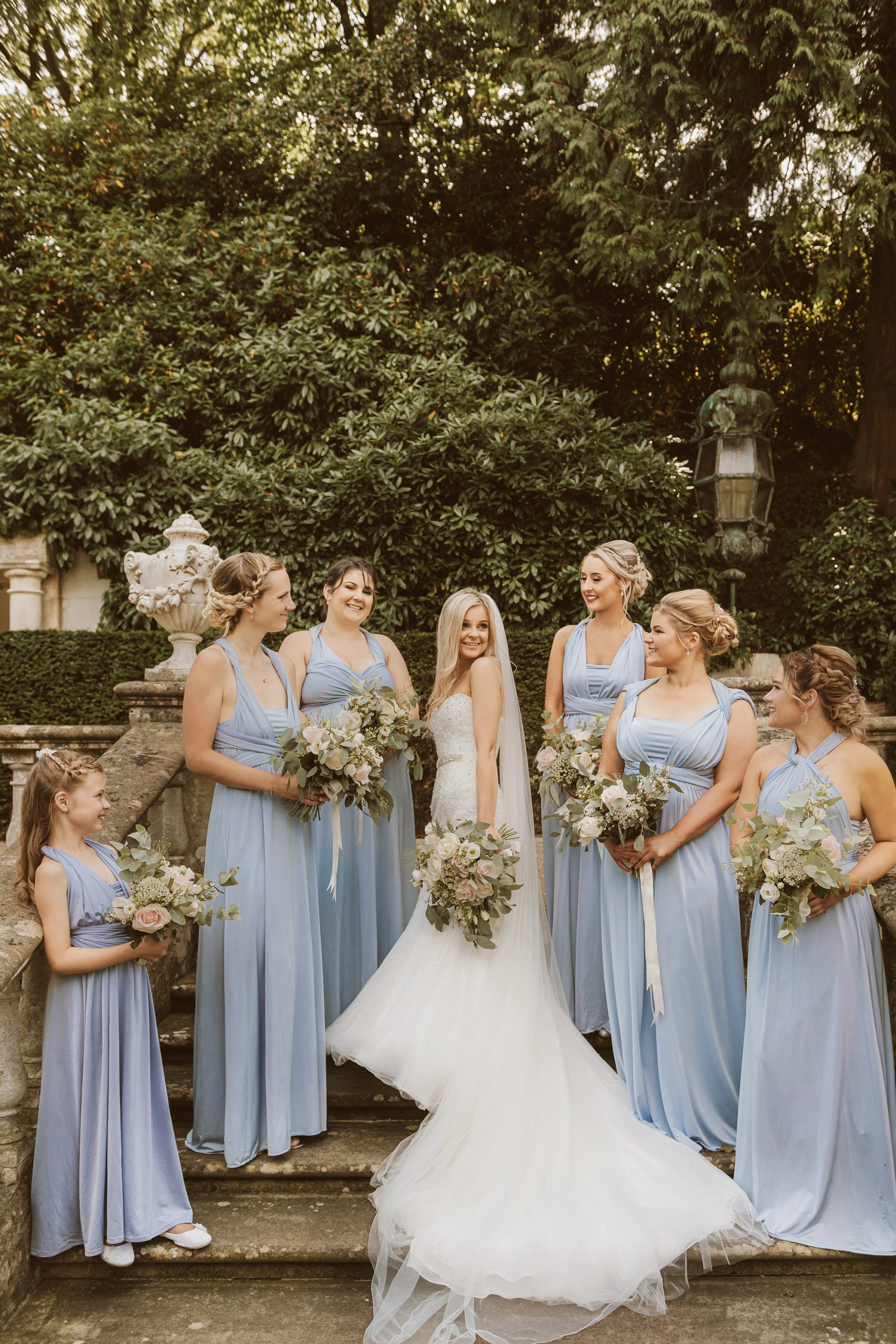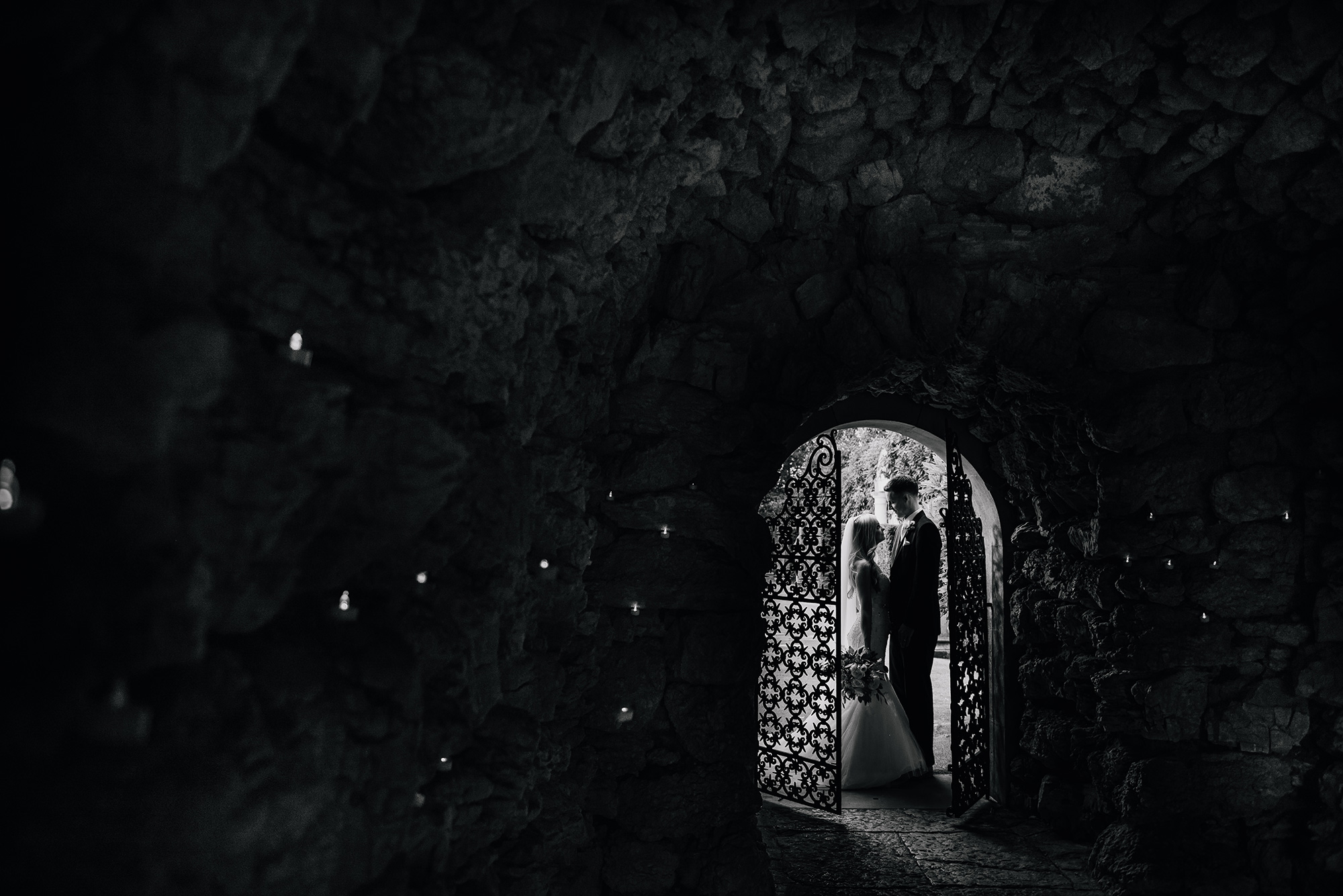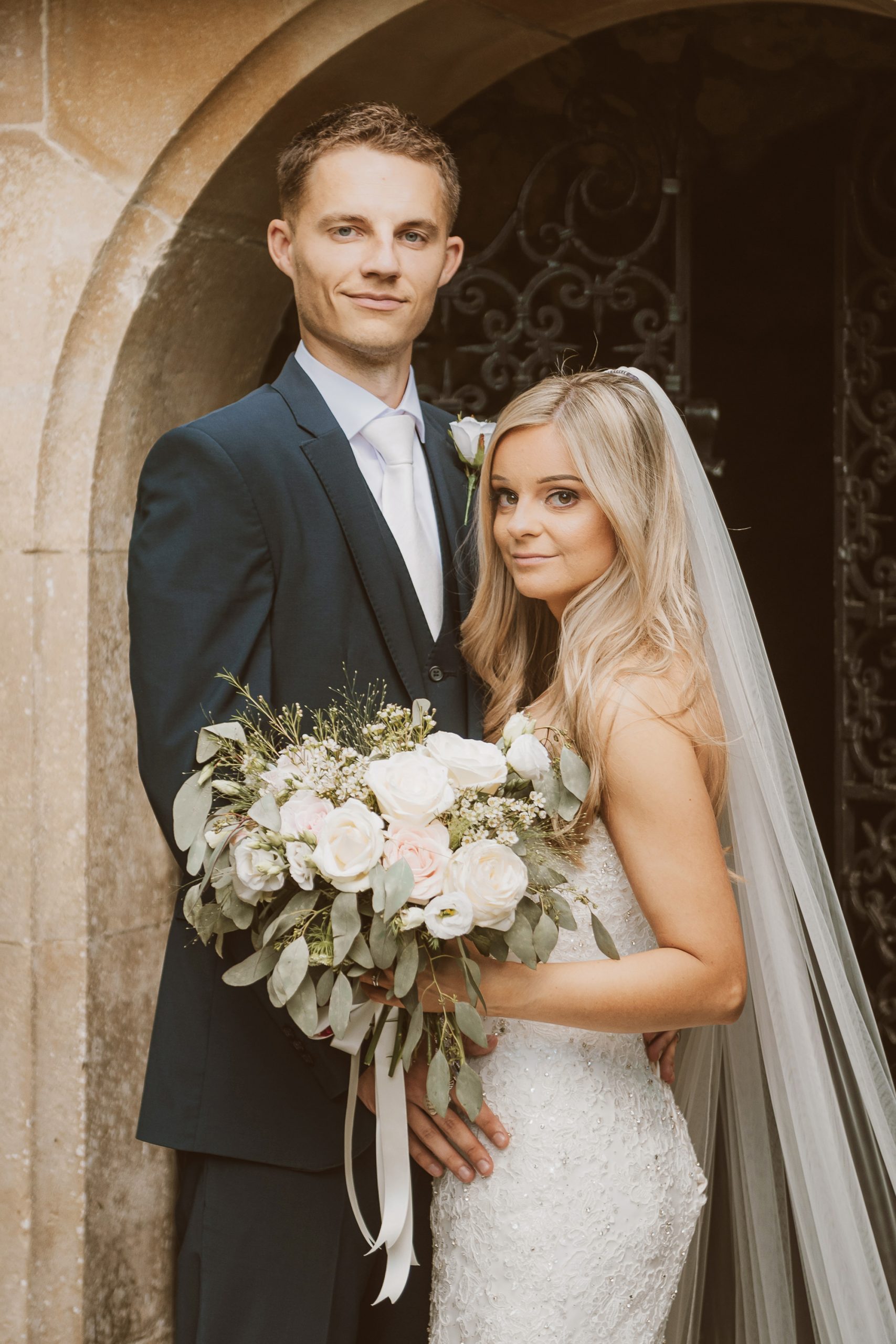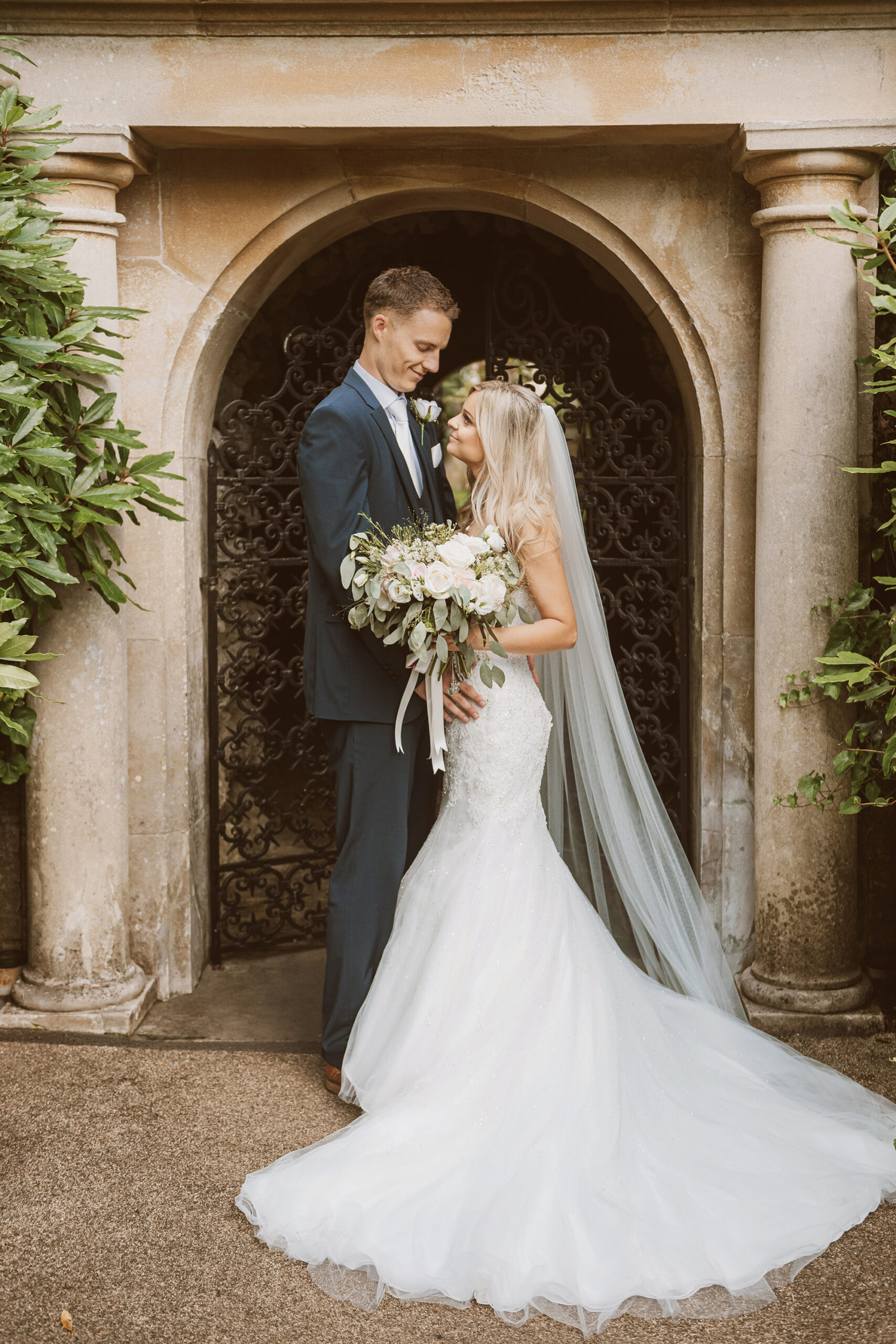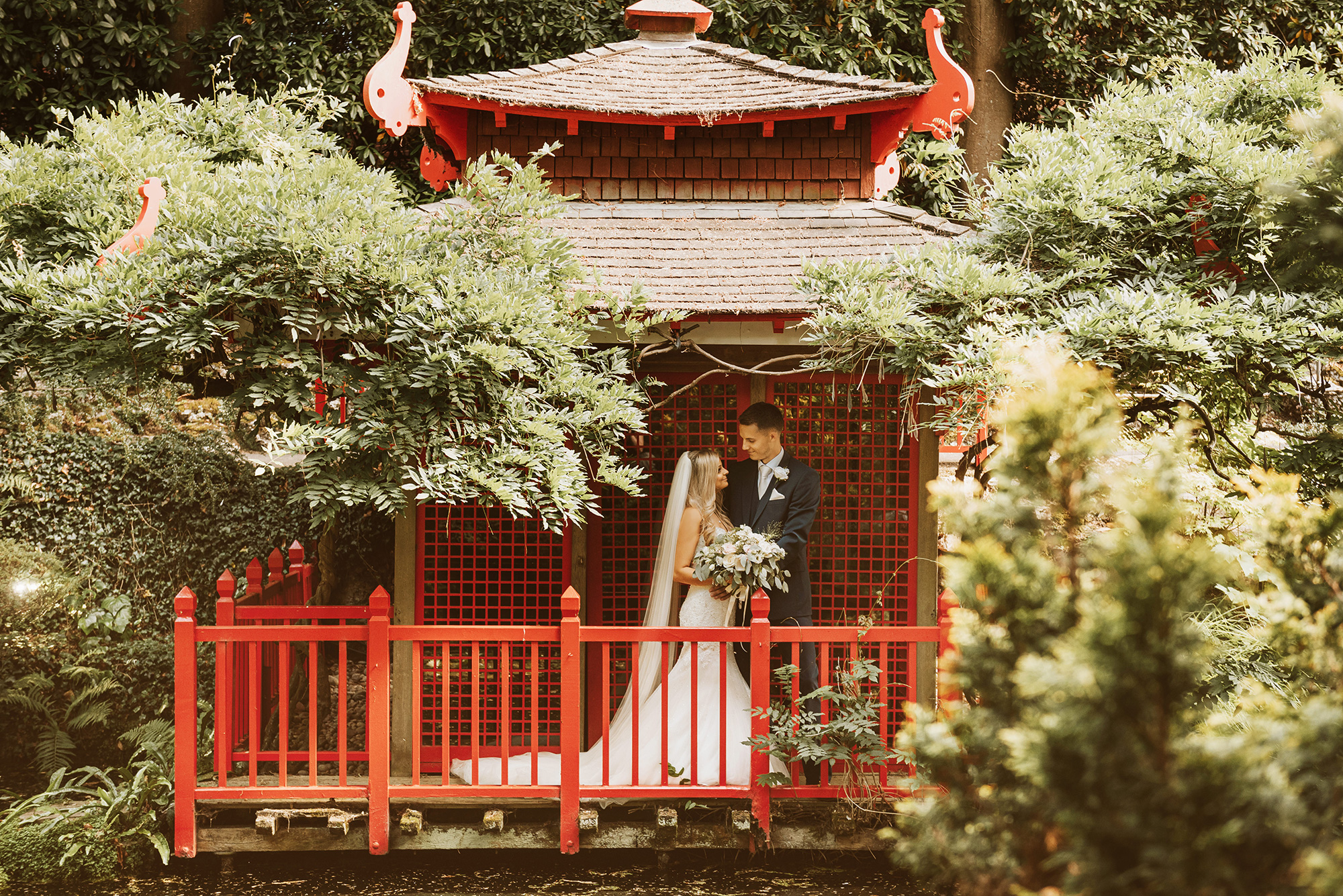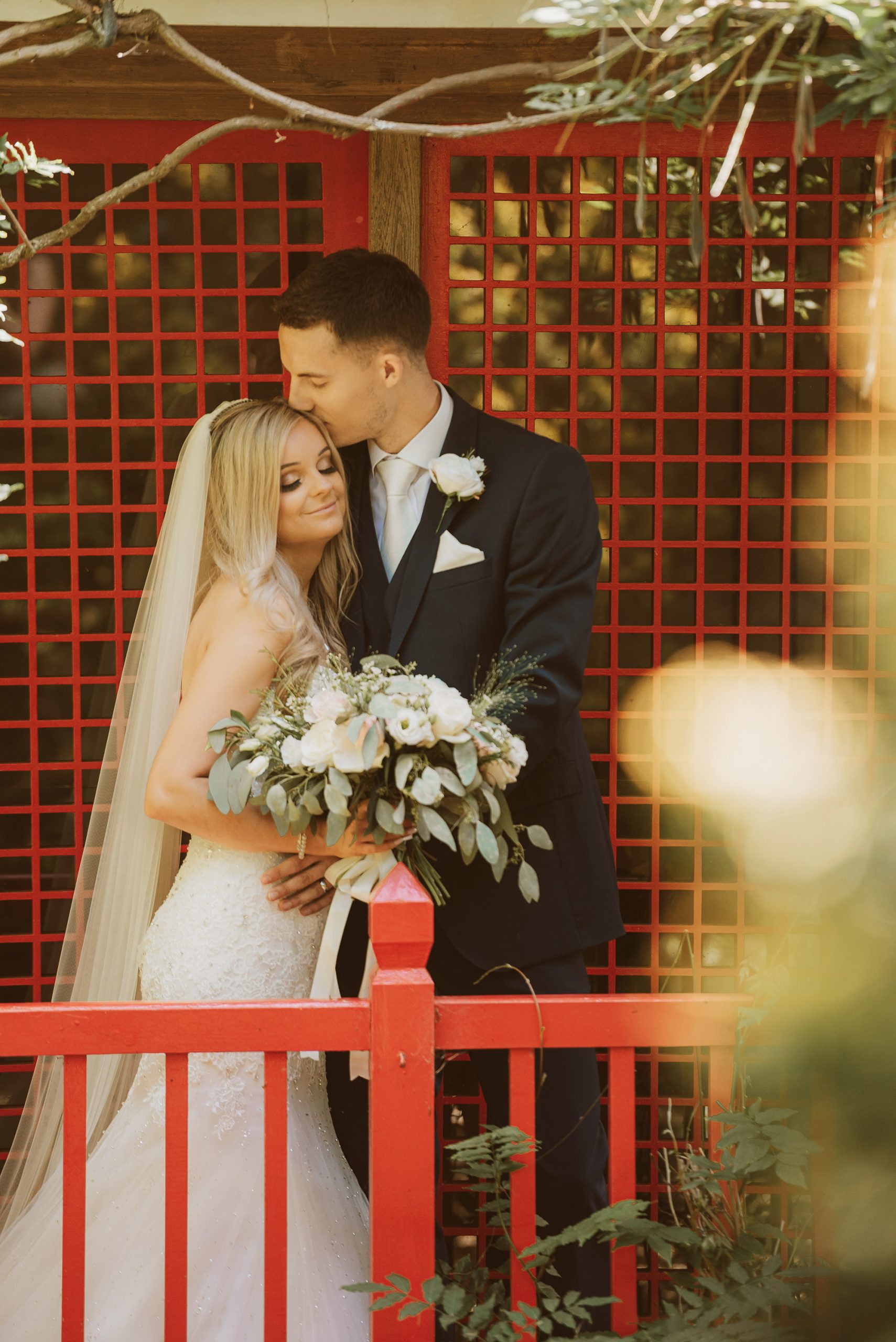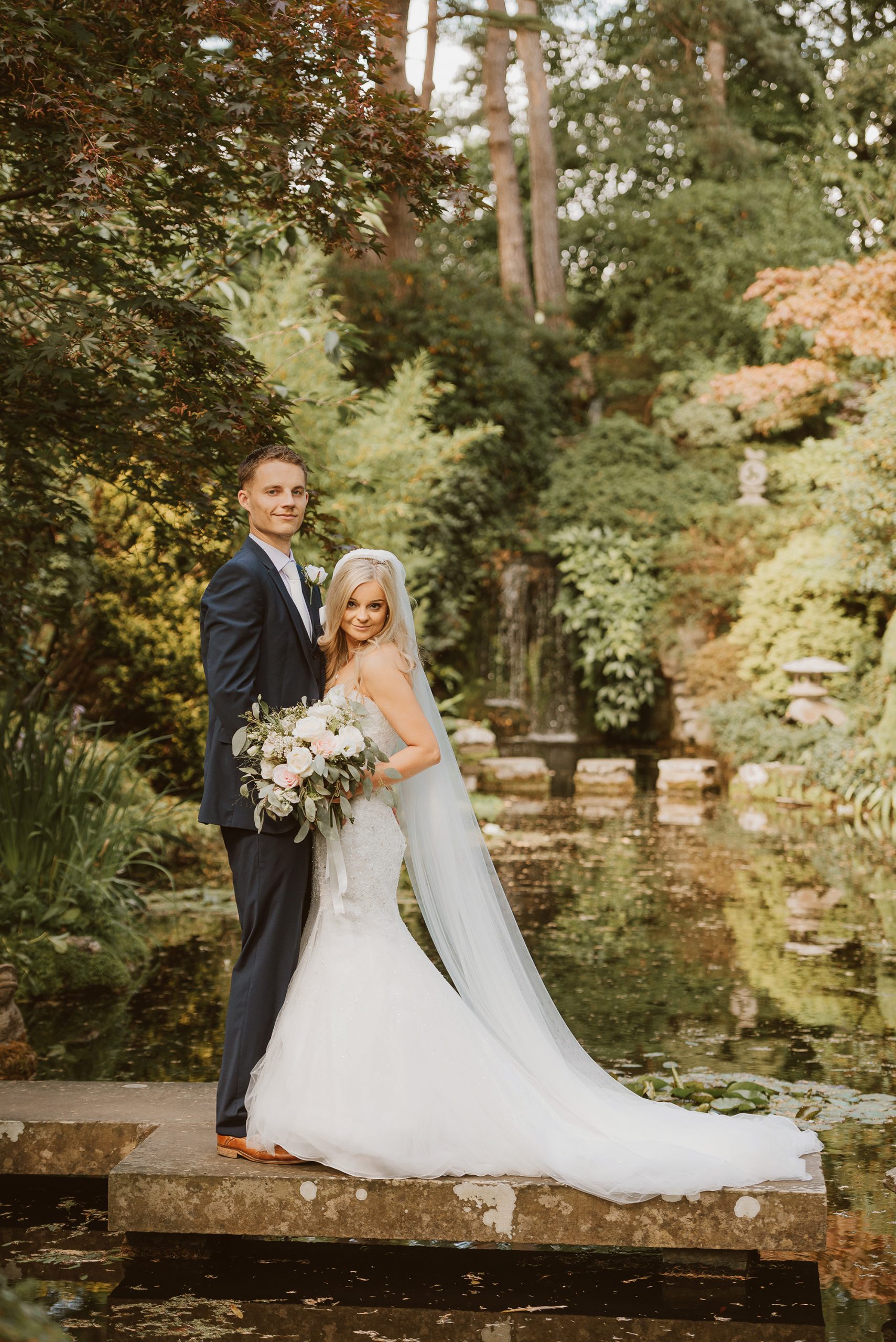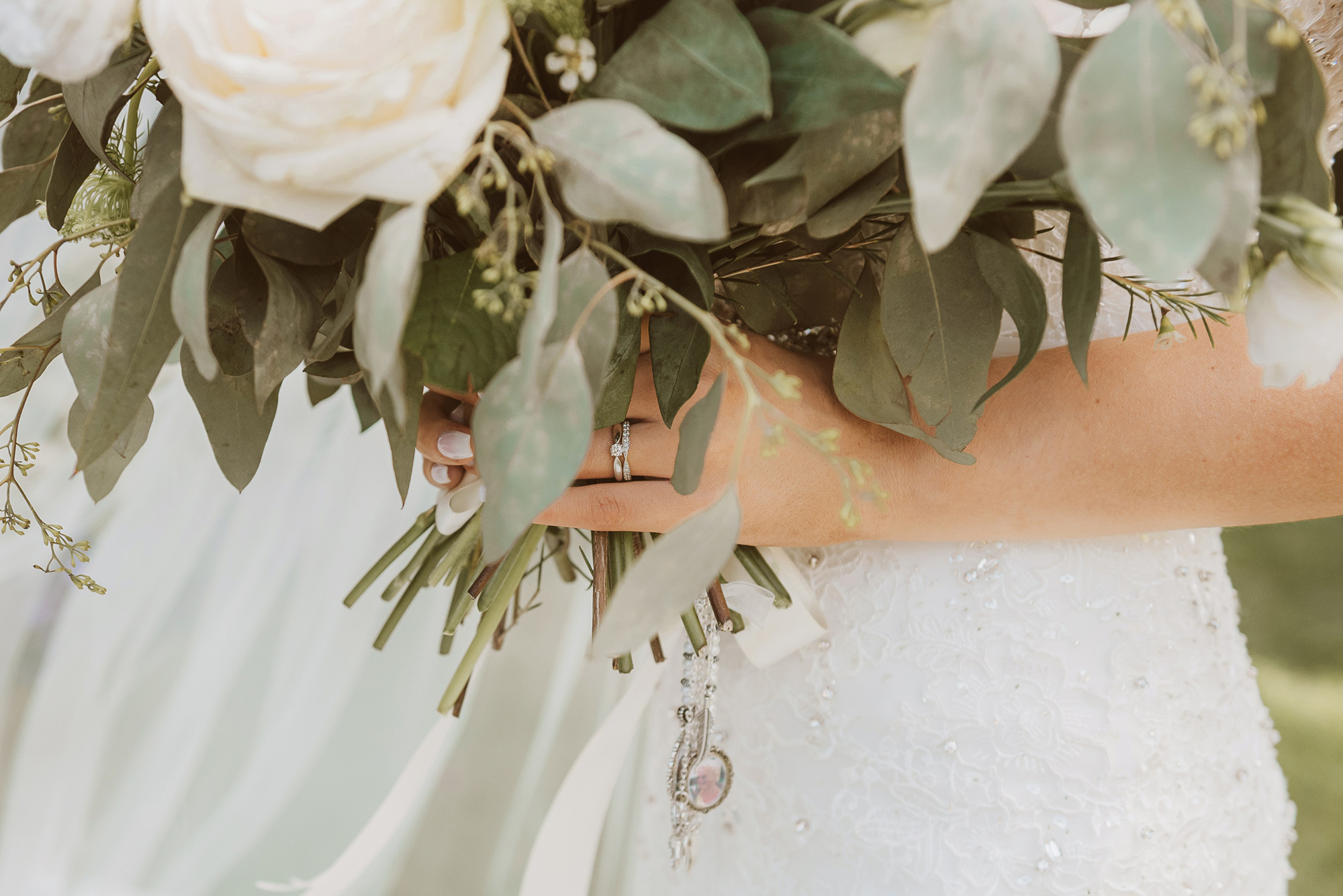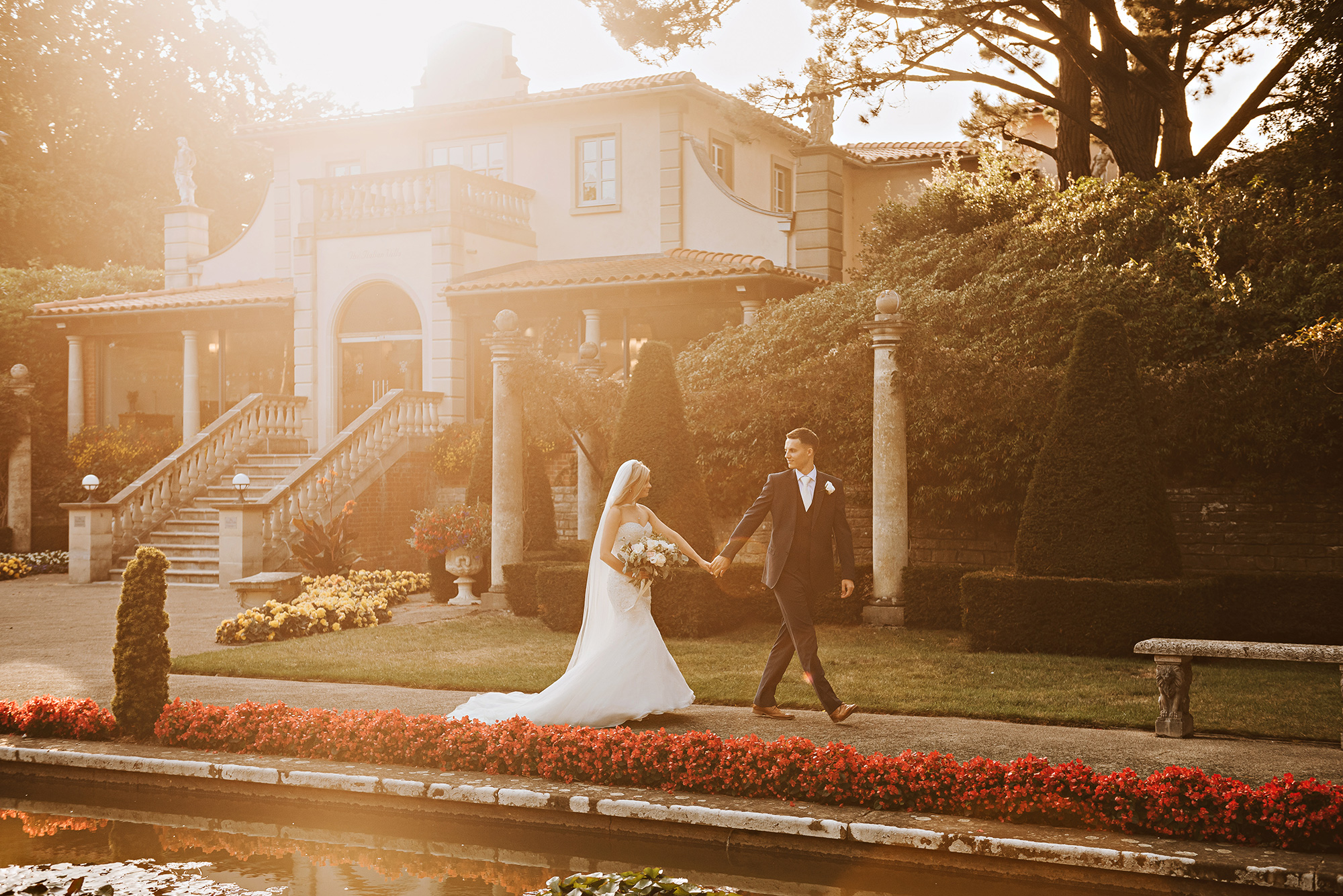 "With every step of the way they had full faith in me which is always so great when you're a creative – it was easy to photograph such a beautiful and happy couple," says photographer Samantha Davis.