For many of us, planning our dream wedding starts with scrolling through Pinterest and creating an inspiration board for each category.
Finding your perfect wedding cake should not only be stress-free but also fun! Did I mention how much fun cake tastings can be? Imagine eating an unlimited amount of cake all in the name of research for your wedding planning!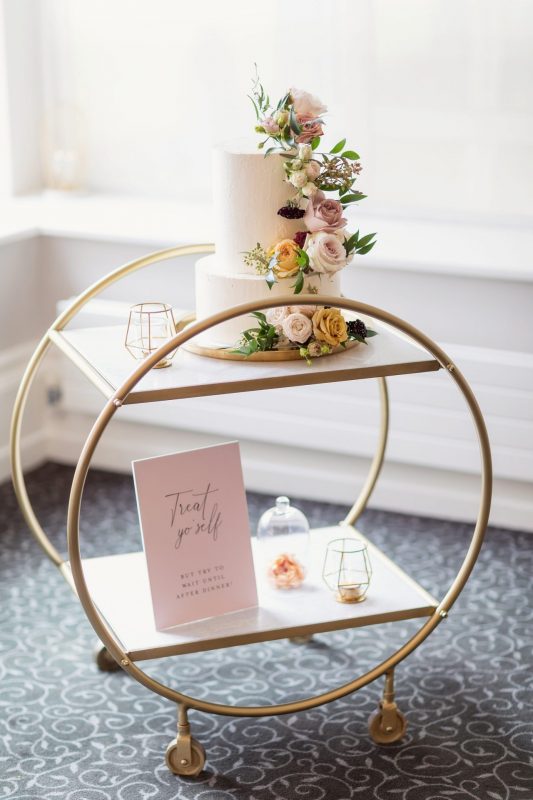 A brief history of wedding cakes
Let's go back in time to medieval England where small spiced cakes were stacked as high as possible and the bride and groom had to attempt to kiss over the cake tower. If they succeed without knocking the tower over, it meant they were guaranteed a prosperous life together. The legend has it that a pastry chef from France visiting England witnessed this and took it back home to create something similar to win the heart of a girl and the croquembouche was born. The croquembouche was basically a massive tower of sweet rolls stacked on top of each other. You'll be surprised to know it is still very popular in modern day France and is often used in weddings as the very top tier of the wedding cake.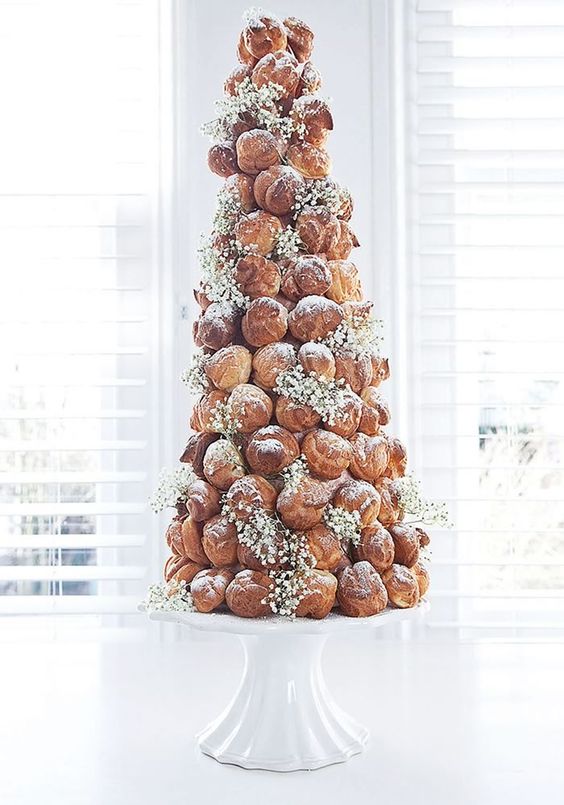 You may find it interesting that in the past, pies and not cakes were typically associated with weddings. Large, savoury pies made of oysters, lamb testicles, pine kernels and cock's combs were served to the wedding guests and they were expected to have a piece out of politeness or risk the couple having bad luck in their marriage.
There were also other superstitions surround the wedding cake such as bad luck befalling the bride who bakes her own wedding cake, brides who has a taste of the wedding cake before the wedding will lose the future husband's love and ones that many people still believe in till today – sharing the cake with the wedding guests will bring happiness and prosperity to the couple and every wedding guests must have a piece of the wedding cake to ensure the couple will be blessed with children.
Modern day wedding cakes
Wedding cakes used to be a luxury that only the royalty and the wealthy folk could afford to splurge on because sugar was not a common commodity like it is today. Therefore, having a wedding cake at your wedding was a representation of social status and wealth. In fact, the bigger the wedding cake, the higher your social standing.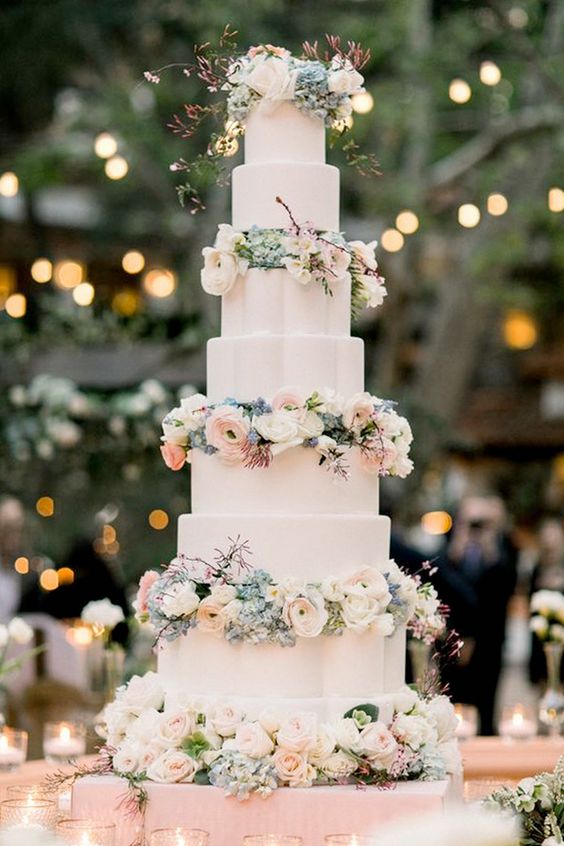 Fruit cakes were traditionally used as wedding cakes and with sugar and white icing becoming more accessible and cheaper to produce, white wedding cakes became more popular with the general population. Today, wedding cakes come in many shapes, sizes and colours. Using fresh flowers on wedding cakes is so very trendy and there is a style of wedding cake for every wedding theme you could possibly think of!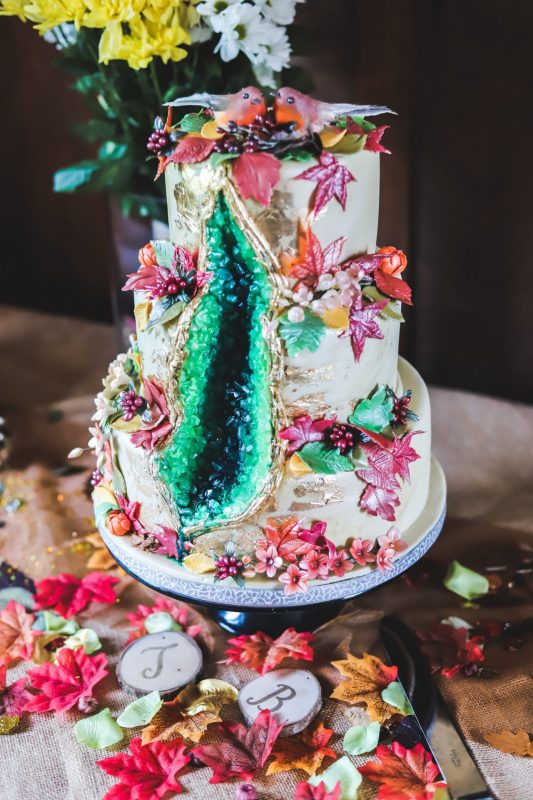 This stunning geode gemstone cake is not only pretty to look at but also very on-trend at the moment. Adorned with fall leaves, berries and small orangey-red flowers, making it autumn wedding appropriate!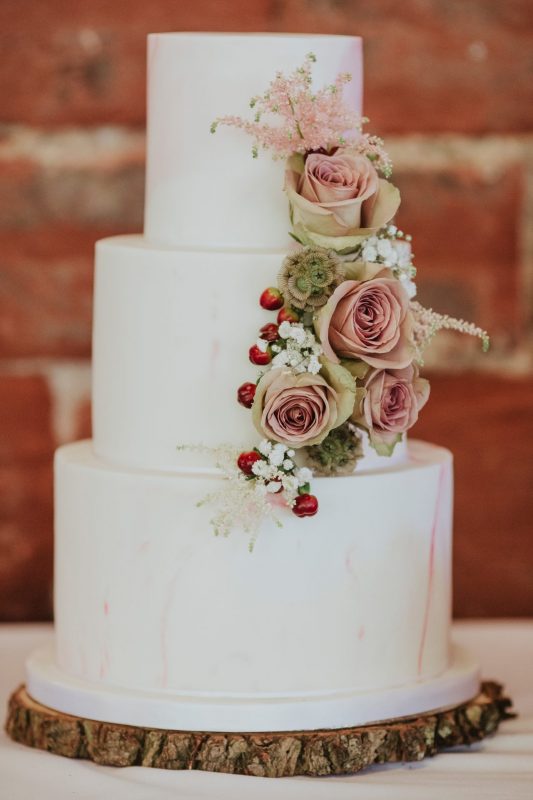 A classic three-tier white wedding cake with subtle marble veins running through it. Two-toned roses mixed in with cherry-red berries and displayed on a thin wooden log giving it rustic vibes.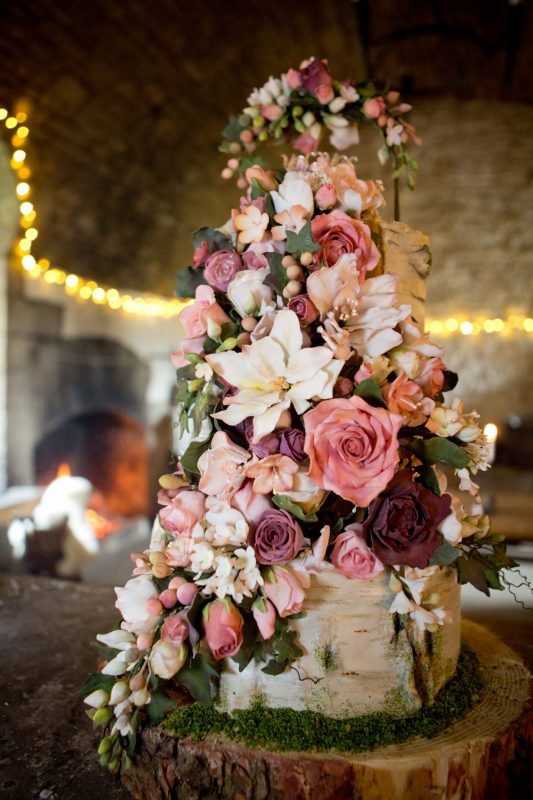 This beautiful wedding cake is a florist's dream! White, pink and burgundy flowers cascading down the sides of the cake and set upon a wooden base that is artistically decorated with 'moss' crawling up the cake.
A tip from a professional wedding cake designer is to arrange for your florist to send over flowers that they are using for the decor a day or two before the wedding. This ensures that all the floral arrangements and accents used in decorating the venue are consistent with the wedding cake. Some wedding cake makers provide their own flowers for an extra charge and you can opt for that if you're using just one type of flowers throughout or not using many flowers in the decor at all.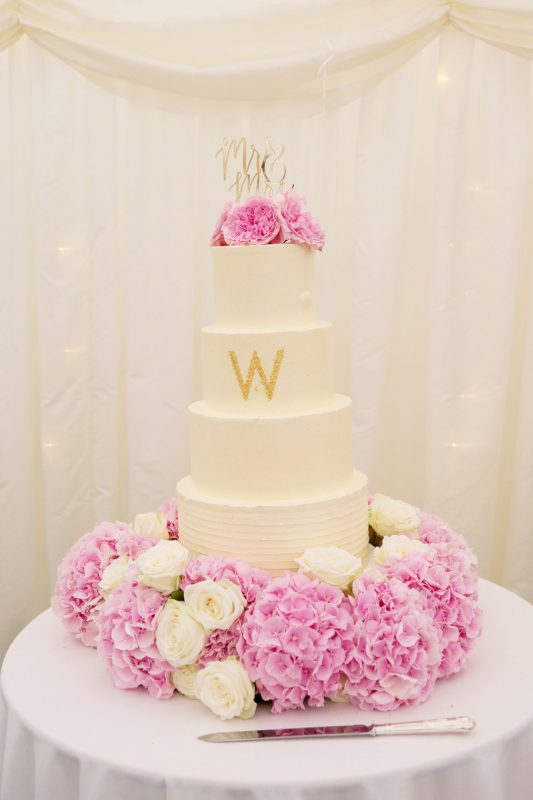 A four-tier extravaganza of a wedding cake, classic white cake adorned with fresh white roses and pink peonies.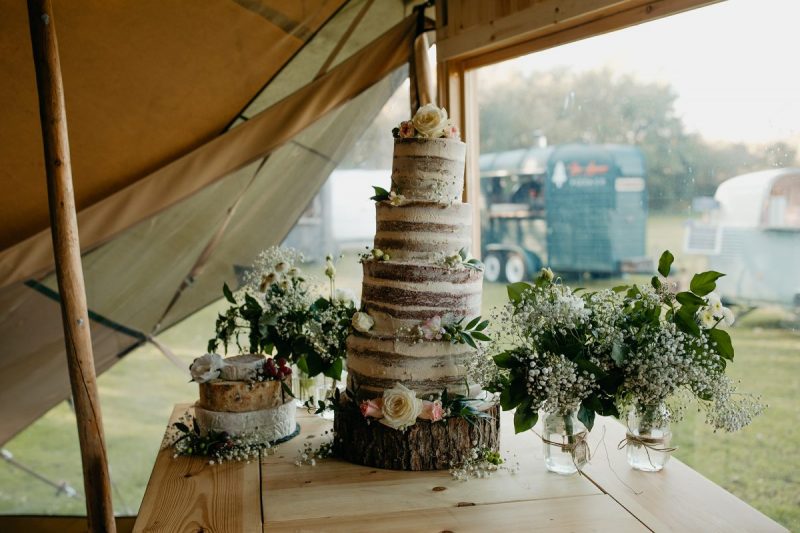 An almost 'naked cake' that deserves its own display. Decorated with complementing florals and fresh baby's breaths in rustic vases.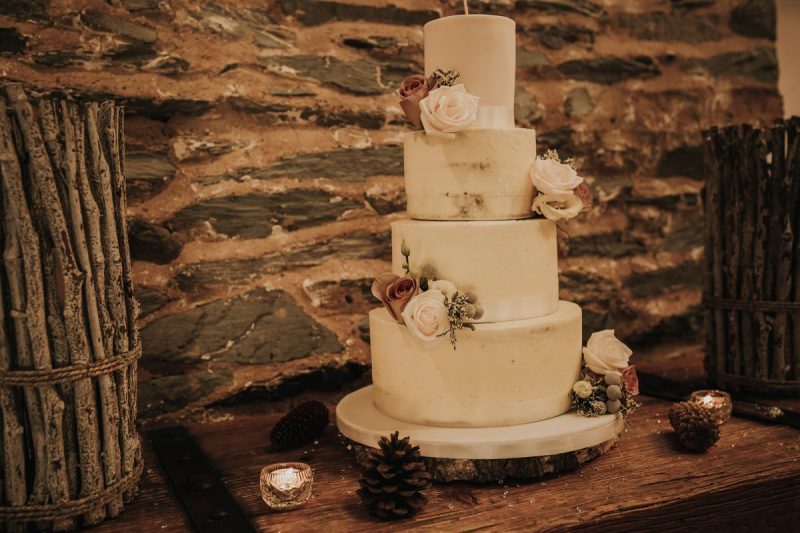 The perfect winter wedding cake, a white four-tier cake decorated with pops of roses and acorns. Set upon a cut-log, giving the wedding cake a rustic vibe, it makes for many photo opportunities too!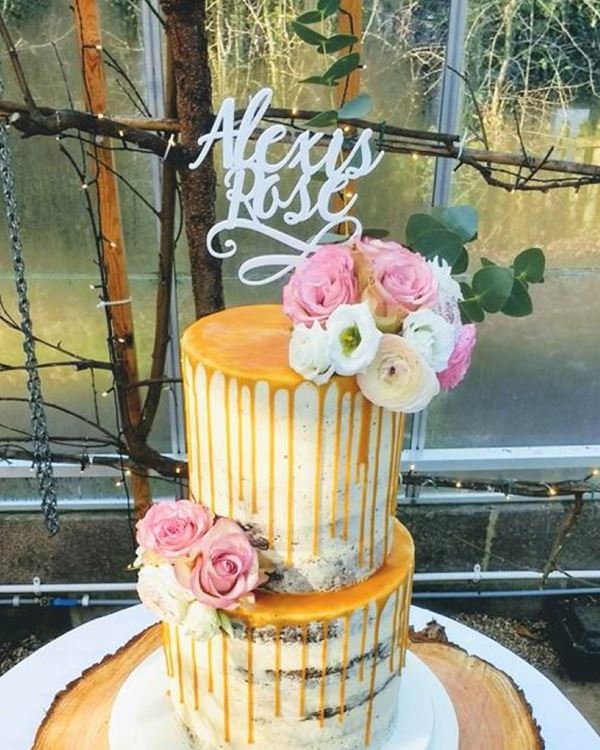 A fresh spring take on the drip cake with caramel drips down a rustic wedding cake. Adorned with fresh white and pink roses.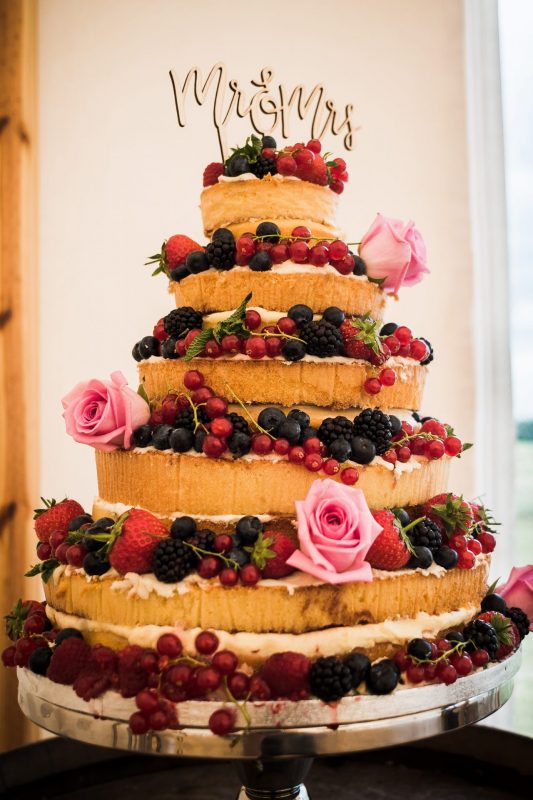 A 'naked cake' bursting with berries and fresh pink roses, the perfect modern fruit cake! This cake is easy to store for the couple to enjoy and celebrate their first anniversary.
To find your perfect wedding cake, click here!