Whether you're caught up in the plastic bag debate or just want to help reduce your impact on the planet, planning a wedding and trying to stay environmentally conscious at the same time can be tricky. So spare a thought for Princess Eugenie who has the task of planning a Royal Wedding while trying to keep is plastic-free!
Being environmentally friendly is the new black and definitely, a trend that we want to see stick around for a long time. Many couples are opting for zero waste or plastic-free weddings, and in general, trying to reduce the amount of waste their produce for their wedding day.
But that doesn't mean that you can't have a wedding! There are plenty of ways you can get creative to make your wedding have less of an impact on the environment. And it doesn't have to be just you getting involved, your guests can get on it too.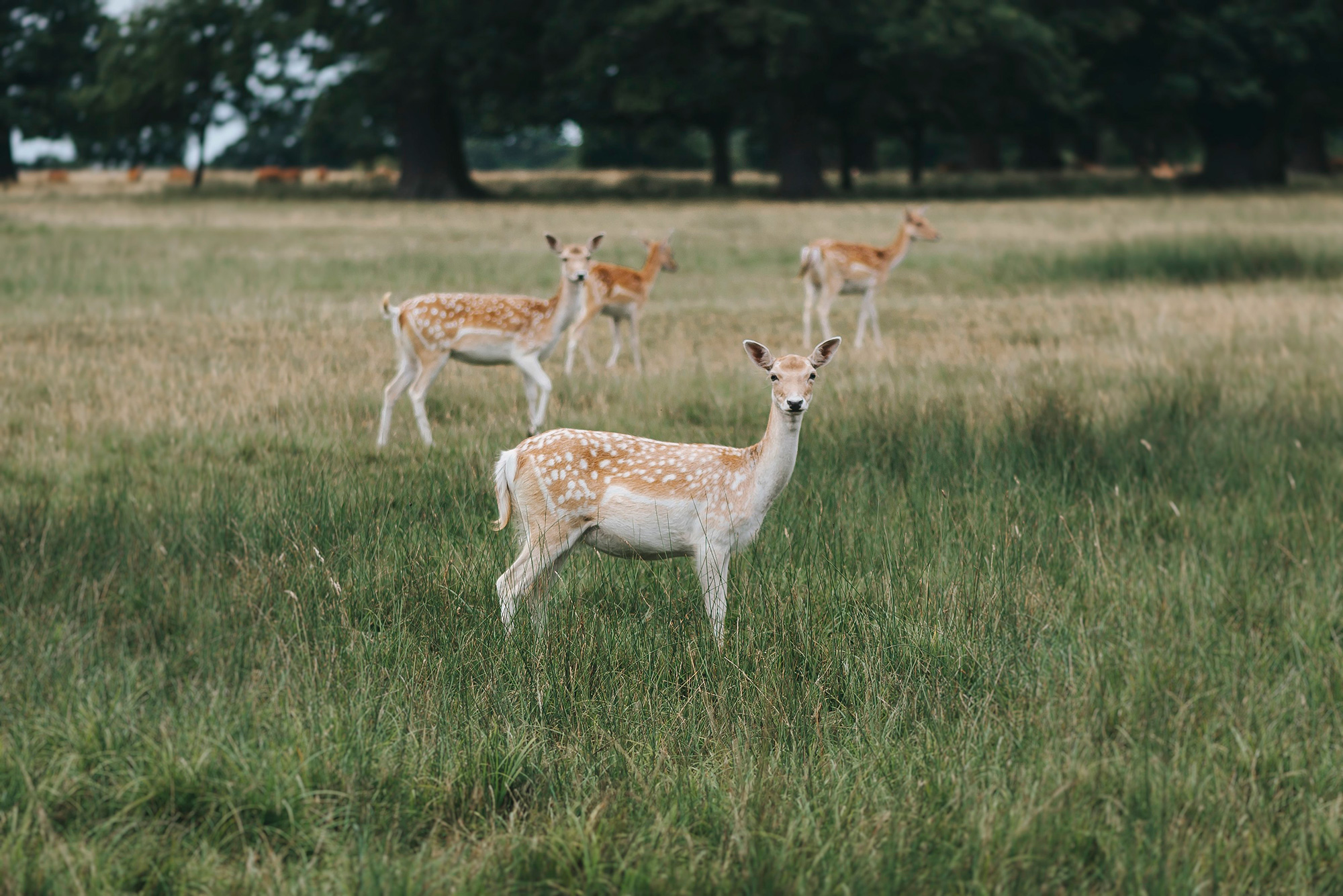 Say no to straws
Plastic straws are by far one of the worst items to end up in the ocean for little reason other than convenience for many. If you're serving drinks, invest in some stainless steel, biodegradable straws or compostable paper straws instead. This is an easy way to reduce the amount of plastic you're using at your wedding and can sometimes be even easier if your venue is already on board. You can even have a sign telling guests that straws will only be served on request, making them think twice before getting that little sucker in their cocktail.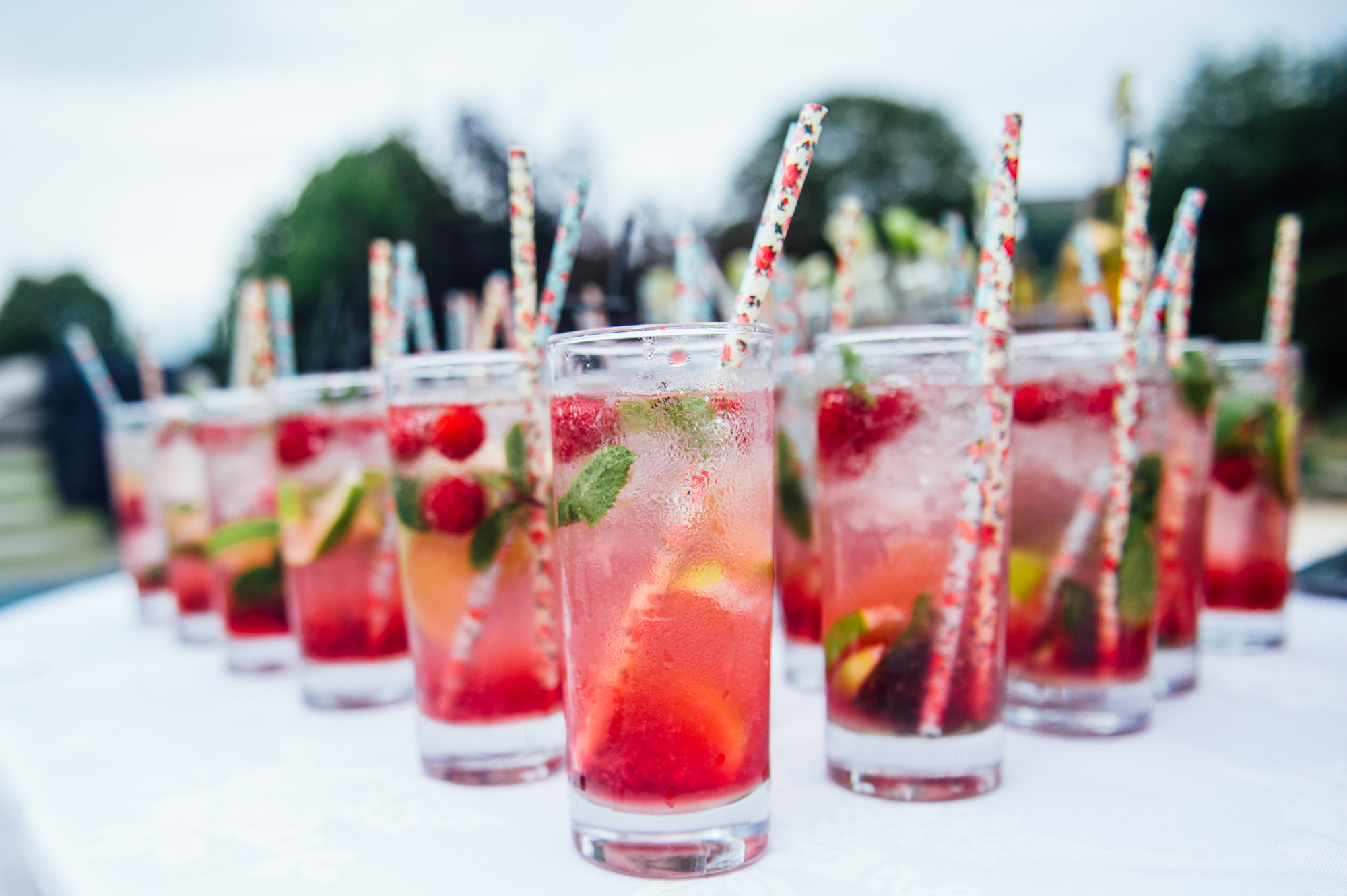 Hold off on releasing balloons or lanterns
Another big impact on the environment are floating balloons or lanterns. Once released into the air we really don't know what happens to these gorgeous, but impractical, items. Many balloons and lanterns can end up as rubbish on the side of the road, or even worst in rivers or the ocean where they're a potential hazard for wildlife.
While we're on the subject of balloons if you do have balloon-style decor see what you can get that is biodegradable. Environmentally friendly balloons do exist it's just a case of finding them. Alternatively, see what lanterns of natural arrangements you can use around the venue.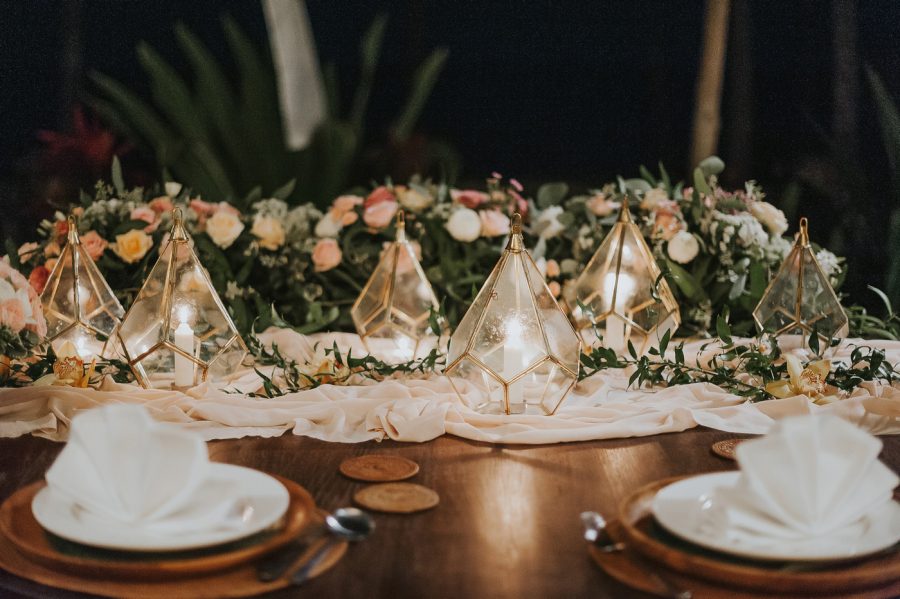 Swap out glitter or confetti with flowers
We all love a bit of glitter here and there but unfortunately, it's not all that great for the environment. Glitter is essentially made up of mini pieces of plastic and can still find its way into our environment.
And while confetti made be made up of paper it can still pose a risk. Opt for an eco-friendly confetti or celebrate with flower petals that are already part of nature instead.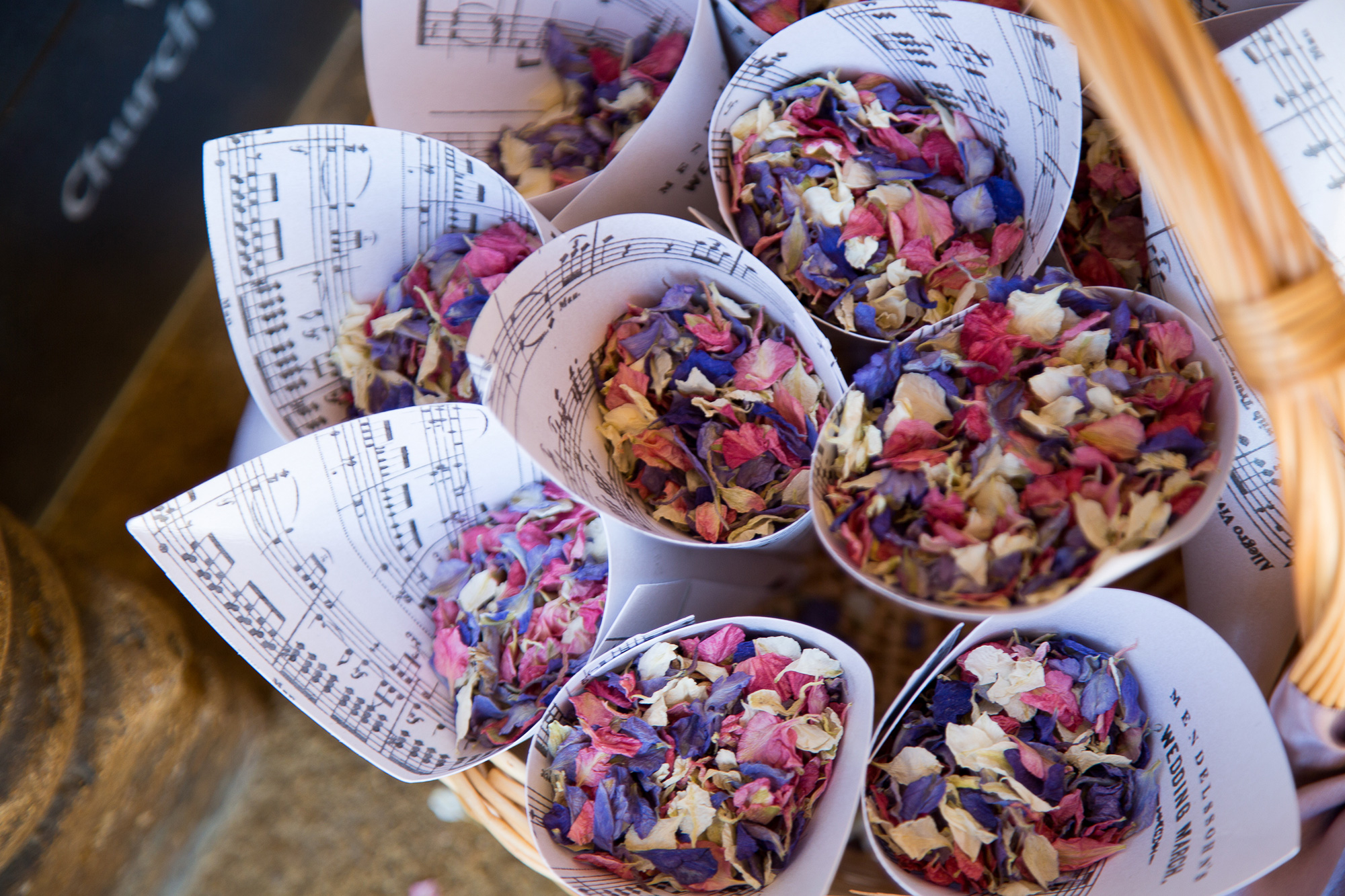 Opt for local blooms that are in season
Native flowers are very on-trend at the moment and what better way to celebrate this trend then by being environmentally conscious about it as well. Not only will local flowers that are in season be more affordable, but they'll also be reducing their carbon footprint. Importing flowers internationally or even from interstate can increase the impact they have on the environment with travel costs while storing flowers to keep them in season can also increase their impact.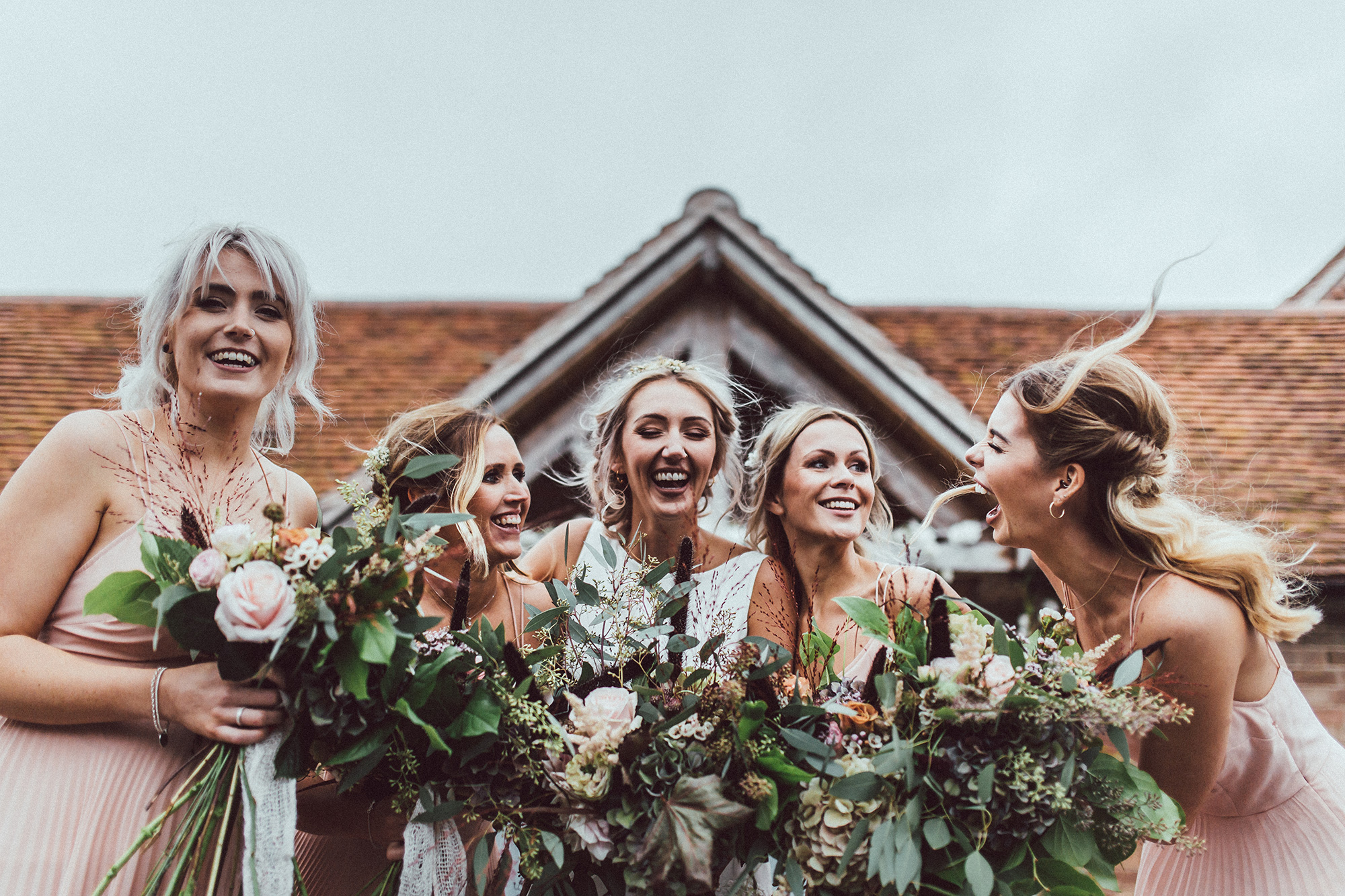 Reuse decorations or signage rather than DIY
DIY projects can be fun, but they can often lead to a lot of waste, particularly if you're prone to making mistakes. Save yourself the hassle and keep your environmental conscious clean at the same time by reusing decorations from friends or hiring from a wedding company. That way you know that each item will be reused at some point and not just left out on hard rubbish after the wedding.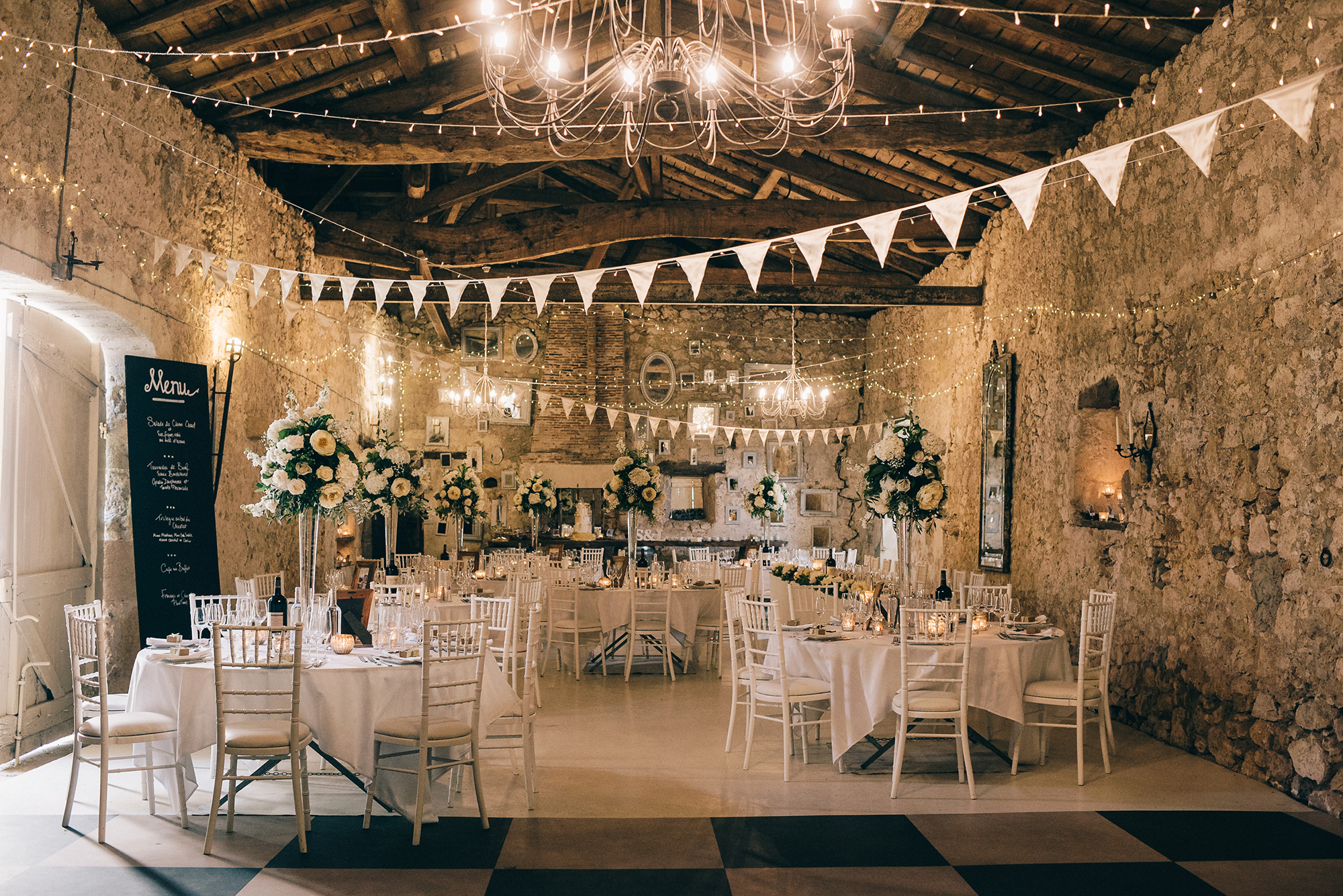 Set up RSVPs online
If you are sending out paper invites but still want to reduce the risk they have then consider setting up a wedding website for your guests to RSVP online instead. This will reduce the amount of paper waste your wedding is creating while also offering a great way for you to keep track of your guest list.
Alternatively, take a look at environmental options or invites and cards that have been made from recycled paper.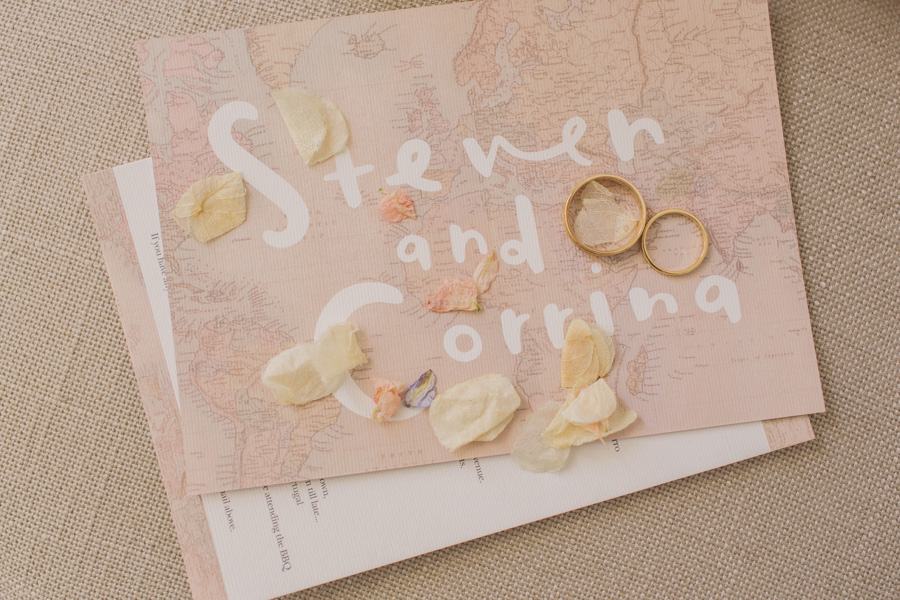 Ask your guests to carpool
You might have a few different guests coming from various locations, so asking them to carpool with one another to reduce the travelling impact is a great way to get people to think more about what impact they're having on the environment. Not only that but carpooling means that fewer people will have to be the designated driver!
If your wedding is a bit of a distance away then look at hiring a bus for your guests to travel on together rather than having several cars going to the same place.
You can also ask guests traveling from overseas or interstate whether it's possible for them to catch the same flights, reducing the number of planes going up in the air with guests for your wedding.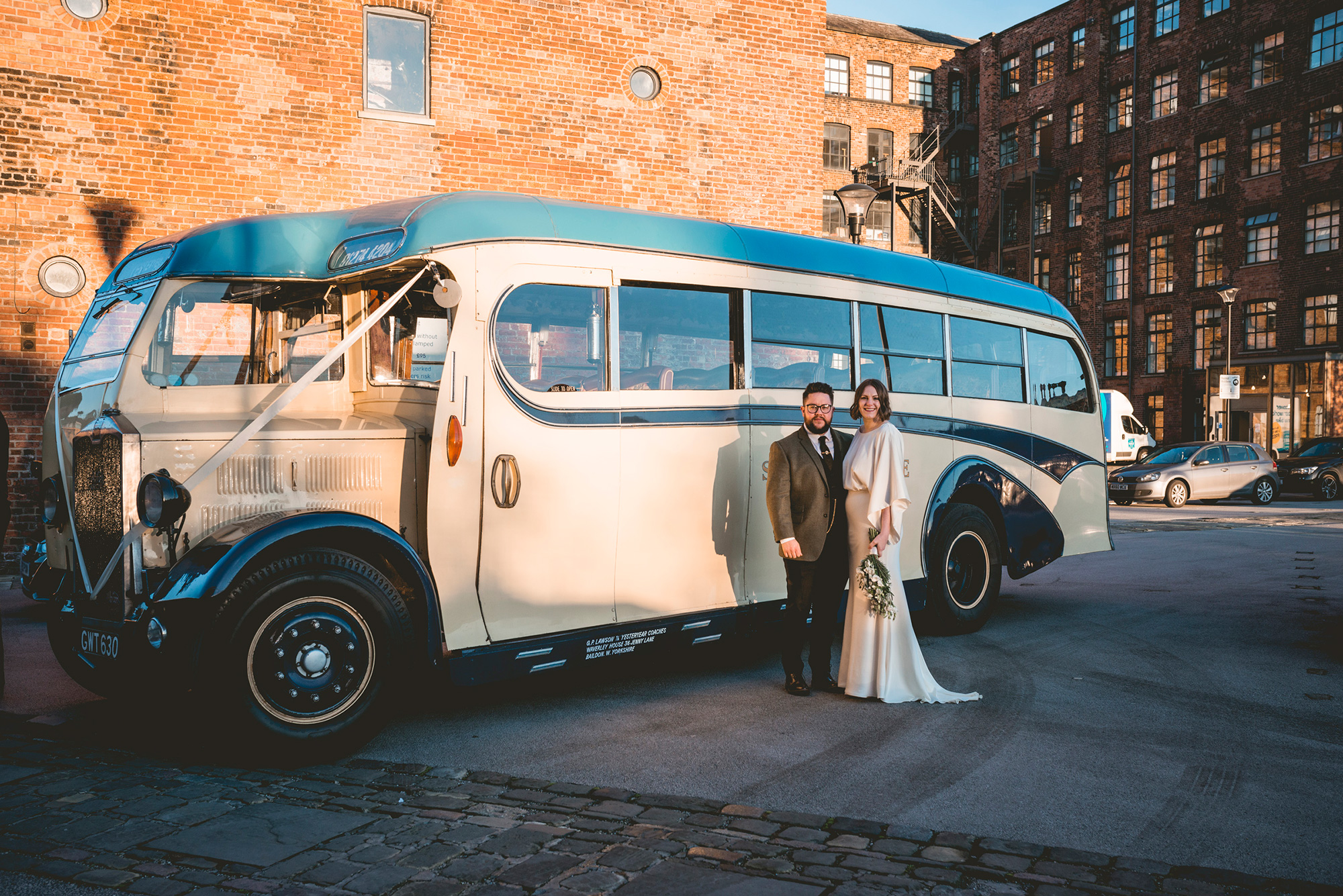 Celebrate with local food and wine
There's nothing quite like celebrating with family and friends, good food and good wine. Finding a venue that will offer local produce, food and wine at your wedding is not only a great way to celebrate in your surroundings but also helps reduce your environmental impact. Plus it's a great way for you to try new flavours and give a local business and chef a go.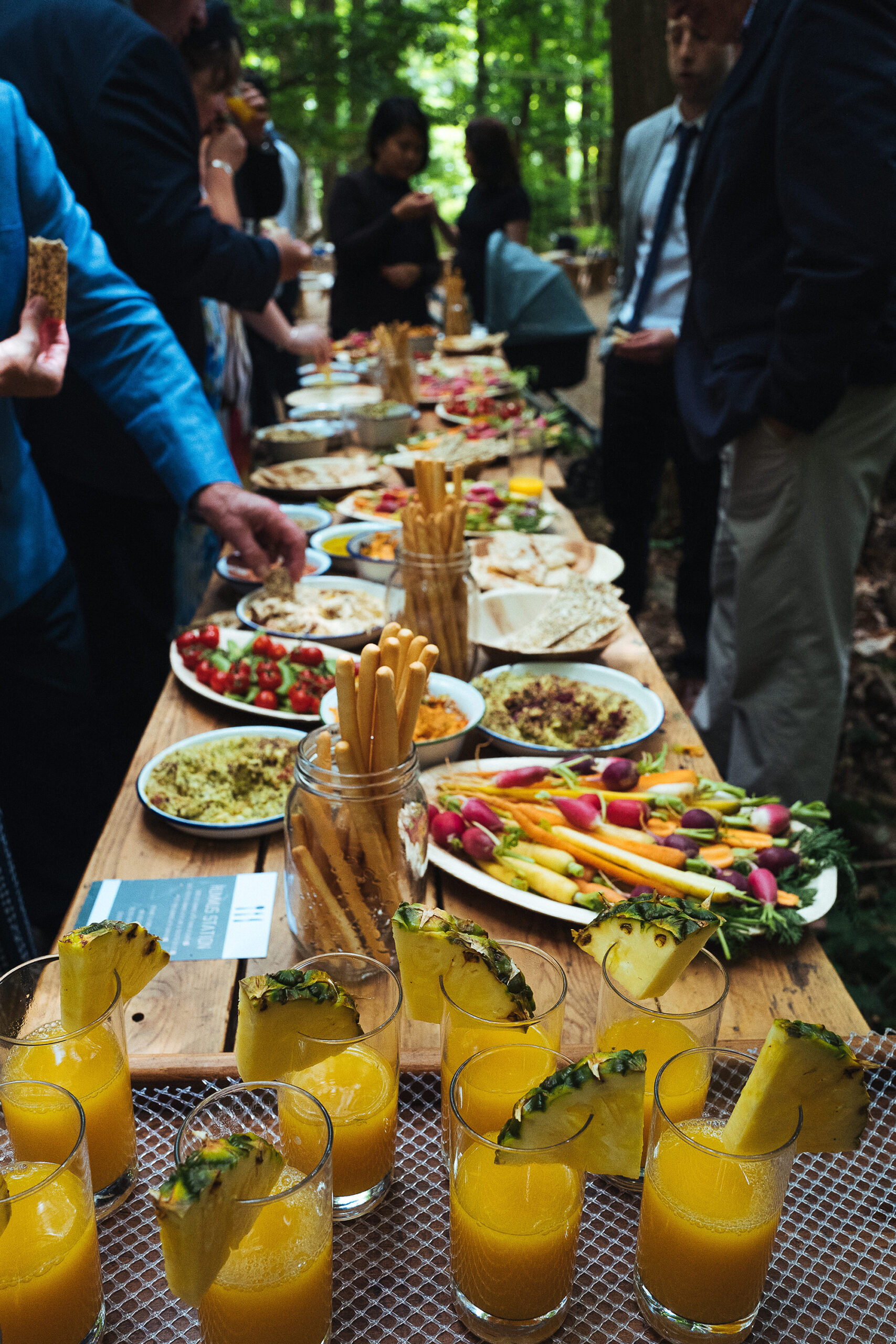 Watch how much food is left over
There can often be a bit of leftover food at a wedding as everyone has different amounts that they want to eat and drink. However, this food can add to the waste at the end of the night, especially if you're having a sit-down meal.
Check with your venue or caterer about where the waste goes and see whether there's a way to recycle or compost it in a better way. Do you have rabbits or chickens that could eat some of the leftover fresh produce? Would your dog really enjoy some leftover lamb shank over a couple of nights?
Alternatively, consider having a buffet-style meal or grazing table where people can help themselves to what they want. That way you can collect all the leftovers at the end of the night and send them home with family or friends, or even take them home for you to enjoy over the next few days.