Easter is a time for love, reflection, and spending time with family and the ones you love. And despite only 1% of couples choosing to get married on Easter weekend each year, it can actually be a great time to get everyone together for a wedding.
Unless you have guests who are potentially going away, getting married around Easter means that you can use the time of year in your theme, as well as make the most of the long weekend days off work.
So if you're thinking of having a wedding around Easter time, here are some subtle ways you can incorporate the time into your big day.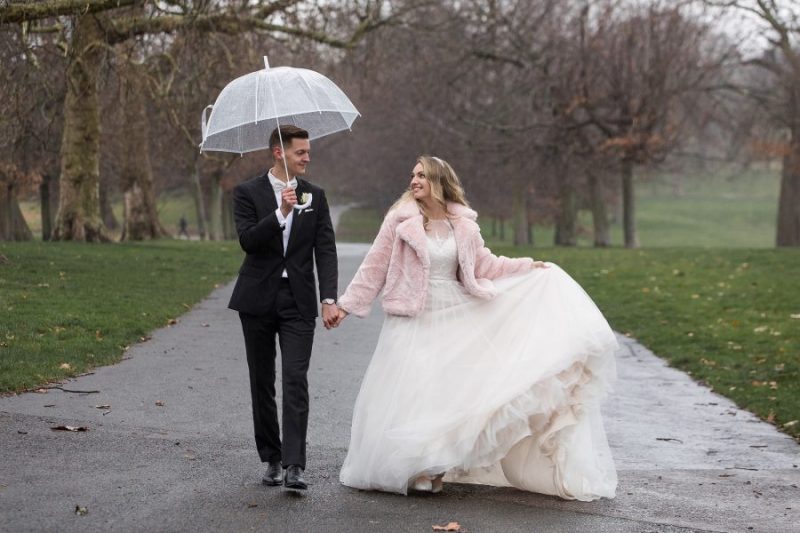 Bright pastels
Easter has always had a very spring-time look to it, despite us celebrating Easter in Autumn in Australia! So incorporating some pastel colours into your wedding can be a great way to bring the theme in a bit.
Bright and spring-time colours like pastel yellows, pinks, blues and greens are a lovely way to bring the season to your day. You can opt for this in your decorations, invitations, or even your wedding party.
As with any theme you want to make sure that if you're putting a few colours together, you're not making anything clash. Pick two feature colours to use as your main scheme and use these for your big-ticket items, such as your bridesmaid dresses and invitations. Lighter touchers in florals, wedding favours or even desserts can then be used for these other colour features.
Using white to balance these pastels out will also give your colour scheme more space and tie it all in together, giving you a fabulous pastel extravaganza!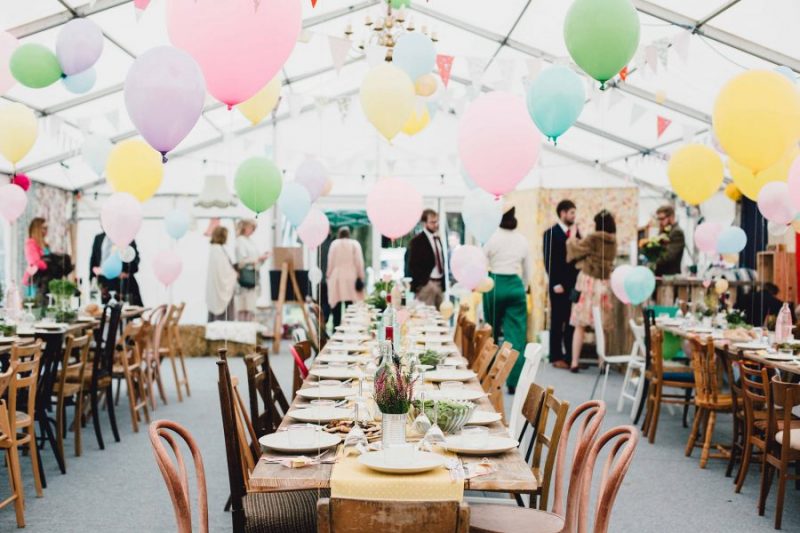 Lots of flowers
Easter is all about resurrection and birth, so having a lot of natural elements, particularly flowers, will tie in well with your theme. Rather than going on the greenery trend of simple foliage, opt for big blooms and bright colours when it comes to your flowers.
You might choose a floral hanging feature or a stunning flower wall for your guests to enjoy when it comes to photo time. Whatever it is, a focus on your blooms will add to that spring-time feel for your big day.
Our favourite picks for flowers that are in season during this time include roses, proteas, irises, baby's breath and of course daisies.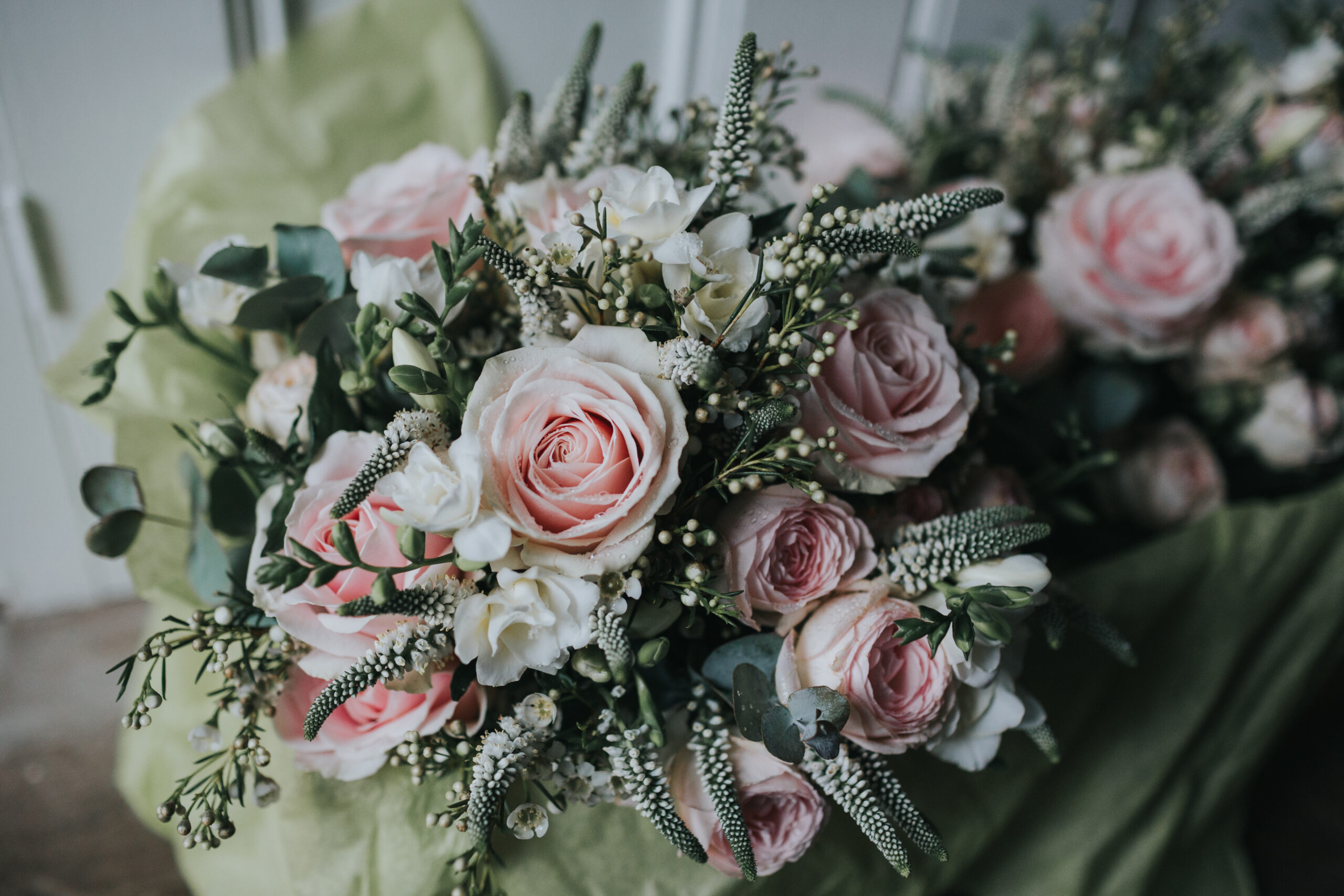 A garden ceremony
It may be getting a bit cooler of Easter to have your entire wedding outside, but having an element of it, such as your ceremony, outdoors is a great way to incorporate some nature into your day.
Finding a location with a gazebo or hiring a clear marquee is a great way to celebrate your wedding outside without being prone to the elements during autumn.
Plus there are always plenty of options when it comes to an outdoor ceremony only, whether it's hiring a garden or finding a reception centre with an outdoor space.
If you've got the cover you can also celebrate with a garden-party style canape hour for your guests while you get your photos done.
A dessert bar
Let's face it, we all look forward to having a bit of chocolate at Easter. But if treating yourself to a chocolate dessert in a white dress gives you a bit of anxiety, opting for a dessert bar rather than a simple chocolate bar is a great way to celebrate the theme.
A jar of eggs on display will look gorgeous with some pastel coloured macarons, while still giving that Easter-y feel.
A dessert buffet will also work to bring people together to celebrate that family focus during Easter.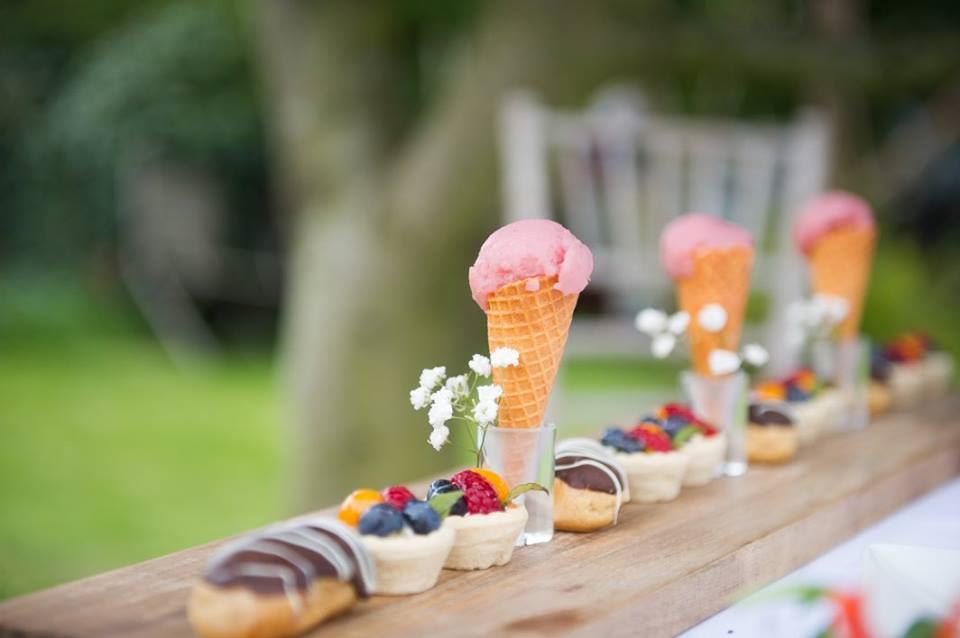 Easter egg bomboniere
While we're at it, give your guests the gift of Easter with some cute Easter egg packs! Food is still one of the most popular choices for bomboniere, and chocolates are also a big one, so Easter eggs won't be too far out of the wedding realm.
Plus there are plenty of ways to package them up in a cute way, whether you go for organza bags, baskets and ribbons or a clear jar.
Silk ribbons
There are always plenty of ribbons around when it comes to Easter. From a silk pastel ribbon bringing your bouquet together or ribbons in the hair of your bridesmaids to a sweeping ribbon and macrame feature, you can make these as obvious or as subtle as you like.
It's the smaller details that can really help bring a theme together so if you are opting for a ribbon feature then run with it and keep it consistent across your theme and colour scheme. We also recommend going for a more solid ribbon, such as silk, rather than something transparent.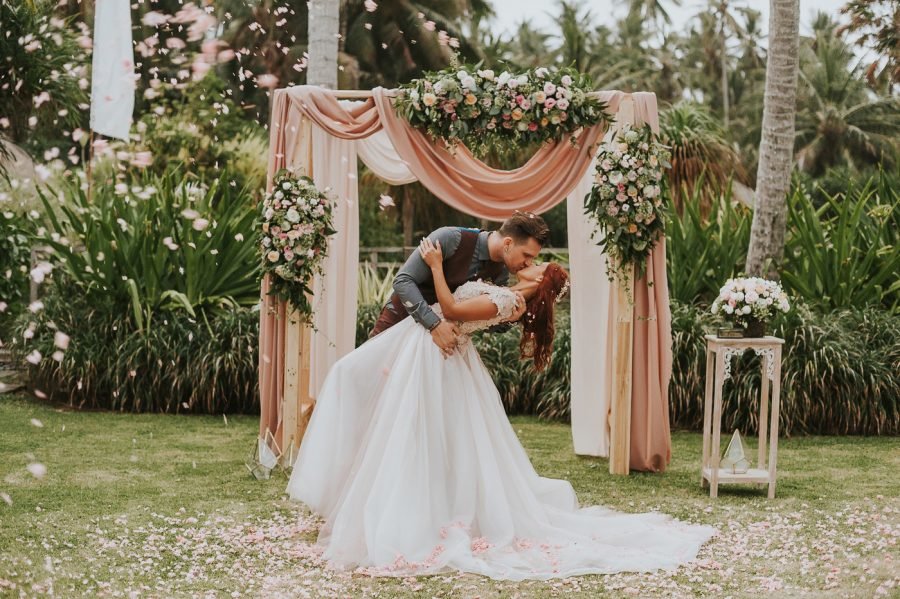 Decorative baskets
Whether you're having a classic or rustic wedding, different types of baskets will pair perfectly with your overall theme while still adding that touch of Easter.
You might opt for a larger, vintage basket filled with baby's breath as part of your table features for a rustic wedding. Or give your flower girls carry baskets with ribbons and bright florals for a more traditional affair.
Play around with baskets as well. Don't be afraid to hunt around for the style that suits your day best, and work through different options of how to style them around your venue.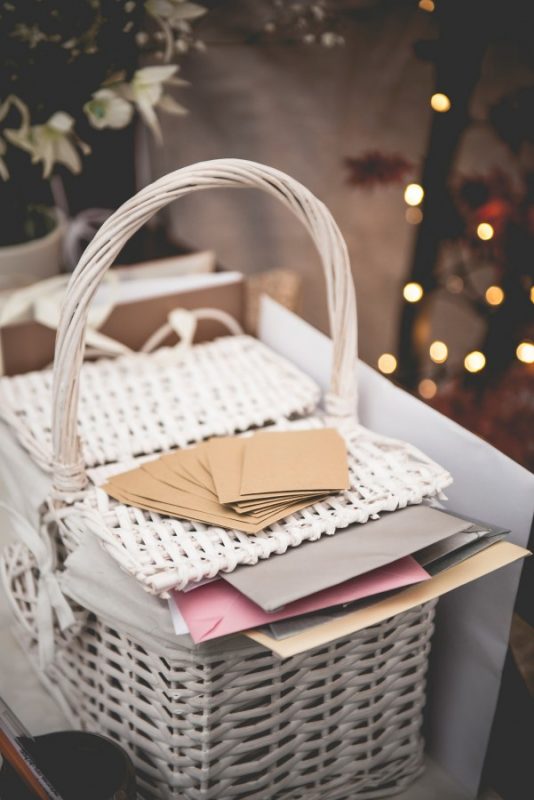 Baby animals
No Easter-themed wedding would be complete without a visit from the Easter bunny! Animals are becoming a bigger trend when it comes to weddings, and there's no reason why you can't make the most out of that for your day.
Being Easter, the chances of having children and family involved in your big day is likely higher, so give them something to look forward to and keep them entertained.
Hiring a petting zoo complete with baby bunnies and chickens is a great way to celebrate the theme of birth. Animals can make for some gorgeous photos on your big day, and honestly, who doesn't love a baby rabbit? Plus it will keep the kids occupied and bring a smile to the faces of the adults.
And at the end of the day, isn't that what celebrating with your loved ones is all about?