Now that we're almost a quarter of the way through 2018, we can safely start sharing the wedding trends of the year that are simply divine. Here are the wedding trends that are taking 2018 by storm.
A touch of luxury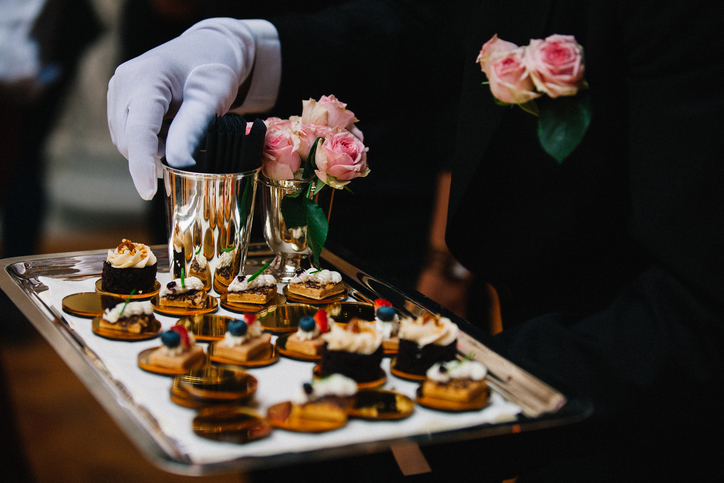 Even if you're not having a luxe themed wedding, luxurious touches are being seen in all other themes. Boho weddings have become boho chic and rustic weddings have more polished elements than rustic ones. This is all making a lot of sense, really. Most people only get married once so why not do it to perfection? You might as well go all out. We definitely see why this element is so on trend.
Rich colours over pastels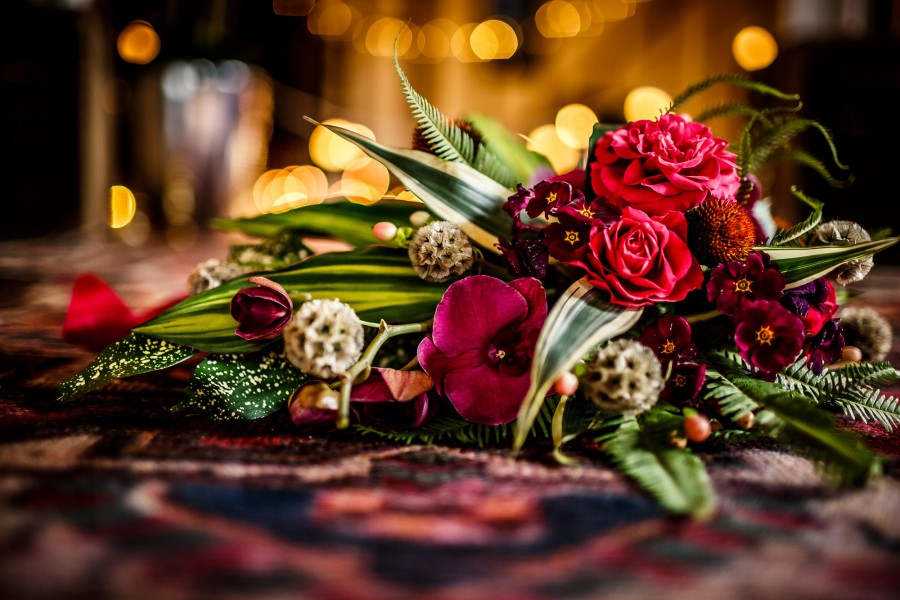 For many years, the dainty-and-wistful-woodland-fairy-like colour palette was all the rage. But 2018 is different. Instead of pale rose and coral, you'll find deep magenta and burgundy. This year we'll see more deep and rich colours like dark greens, blues, purples, pinks and reds. If touches of luxury are being added in everywhere you look, then you might as well have the colour palette to match. Nothing says luxe like a rich and bold tone.
Personalised neon signs and cut outs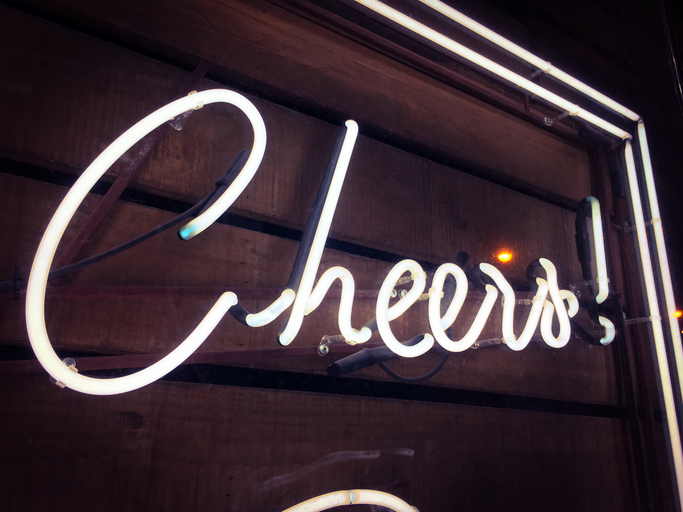 2018 is becoming all about personalisation. You see people opting for hand lettered invites, bespoke hair pieces alongside specially made signs for their restaurants. Neon signs were something that we started to see towards the end of 2017 and the trend is definitely continuing.
Neon lights add ambience and charm in any setting, so it's clear to see why they would be used for weddings. If you love this sleek, modern trend that is sweeping the country, then opt for something personalised for your wedding. Have your names made into these stylish lights or choose a phrase or a word that means something to you as a couple.
If neon isn't your thing, choose to have your name or phrase in a cut out instead. These laser-cut signs are much more affordable and they are still bang on trend. What is becoming clear is that couples are opting for more personalised elements to their weddings these days. Doing this will make the day feel more meaningful.
Semi-circle alters
Over the past few years, we've seen lots of couples marrying in circular shaped backdrops. Theatre shaped curves have been all the rage in seating arrangements and wedding ceremony venues. The sweeping curves created an elegant and romantic aesthetic that was impossible to resist. This is that same idea but on a smaller scale. Couples are now opting to marry in little circles or semi-circles of love that encompass just them. This separates the bride and groom from the celebrant and the bridal party making sure you know that this day is all about them.
Circles and hoops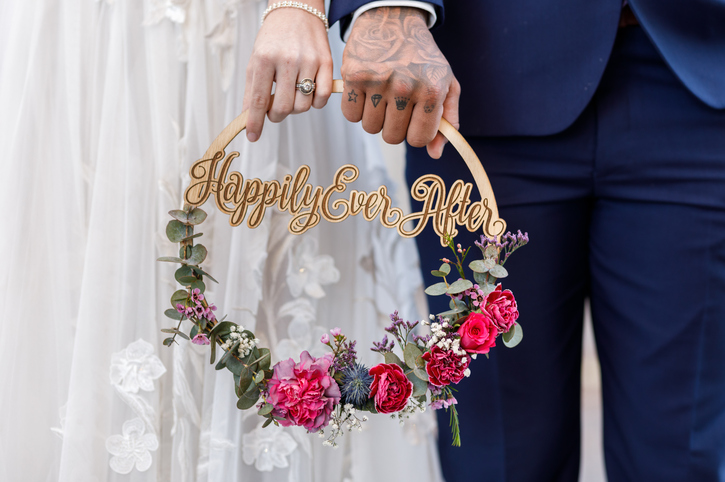 For a while there, geometric patterns were hugely popular in wedding décor. This year we're seeing more circular and hoop shapes in wedding décor. You'll see table settings and displays in beautiful circular arrangements and peppered around weddings. Circles are even becoming prevalent in bouquets with many brides this year choosing a hoop bouquet over a traditional one.
Edgy style
With the release of 2018 wedding dresses from Vera Wang and Con Ilio, you'll notice an edgier vibe to what is usually released by these big names. Unique silhouettes incorporating hoops and sharp lines can be seen. If you're someone who loves designer clothes and you're big on the edge factor, then 2018 may be your year.
Industrial wedding venues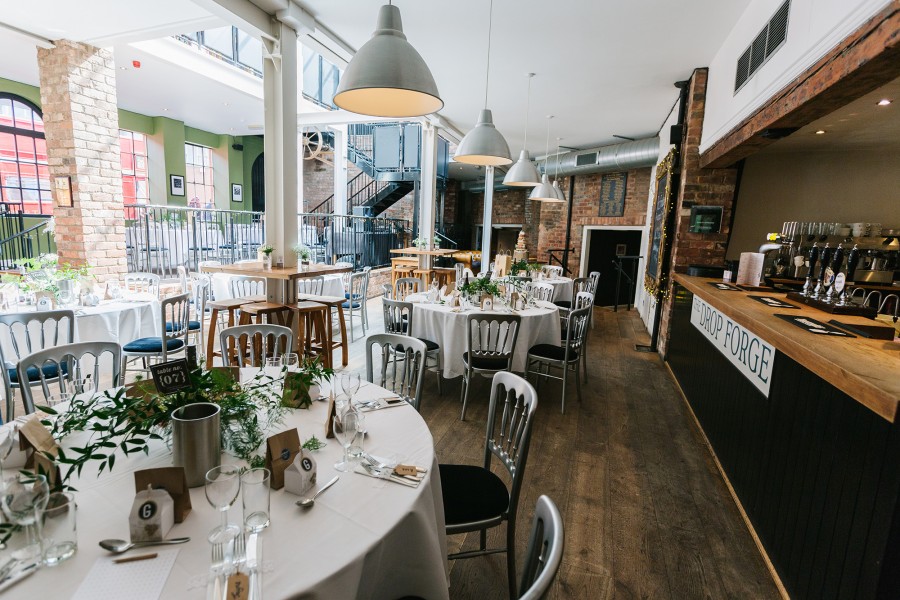 A few years ago, industrial was all the rage. It's been less popular in the past couple of years though with rustic and boho weddings creeping up the popularity charts. Now that luxe is becoming the big element that everyone seems to be incorporating into their weddings, we think industrial wedding venues will be making a comeback. What's more luxe than booking a spacious wedding venue that is the blank canvas you need to create your ultimate luxury wedding?
Click here to discover your dream wedding venue.
Moody cakes trumping naked cakes
With the rise in popularity of boho and rustic weddings, we saw many couples opting for 'naked' cakes which is where cakes either have rustically applied buttercream on the outside or the cakes and the layers of icing in between were exposed entirely. While these cakes are still trendy, we'll likely see a decline in them this year. Moodier cakes like those in the bold tones we discussed before and in bold and sleek lines will be in vogue this year. Black, navy or deep violet cakes are all becoming trendier and trendier. Consider something moody for your big day in 2018 and you'll be completely in style.
Greenery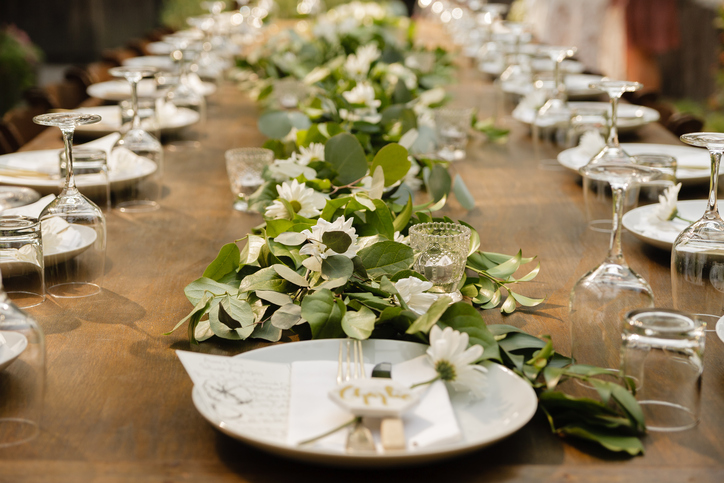 Greenery had a huge surge in wedding décor for 2017 and it isn't ready to stop yet. Instead of opting for floral decorations, couples have been using leafy arrangements to decorate. While this is perfect for couples who are going for rustic, boho and nature themes, if this is done elegantly, greenery is the perfect décor choice for your luxe wedding too.
Mixed gender roles
Traditionally, brides pick women as their bridesmaids and grooms pick men as their groomsmen. This year as weddings become less and less traditional, we'll see women choosing men and men choosing women to be in their bridal party. After all, you want your nearest and dearest with you up there and if your best friend is your brother then he should be your maid or man of honour, right? Expect to see a lot more mixed bridal parties for 2018 and probably beyond.
Casual and relaxed vibes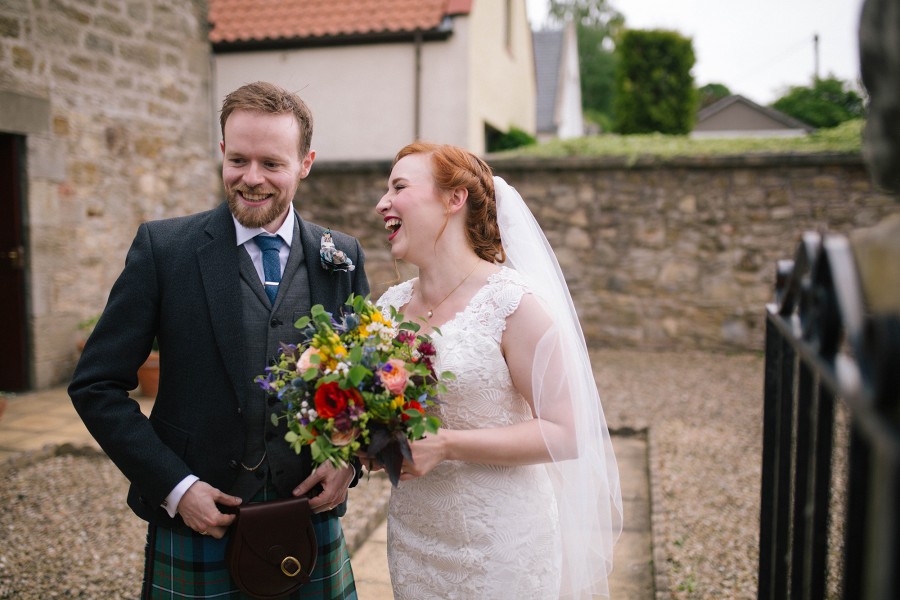 Traditionally, when you go to a wedding the vibe is very formal. This year we'll see couples choosing to chill out a bit and create a more relaxed vibe for their weddings. Homey touches like cushions, rugs and sofas will make a splash to add an air of comfort that was not previously seen. Natural and authentic are the keywords here.
Need help planning? Create your wedding To Do List here.