Don't be afraid to express yourself – that's the advice behind the alternative Cuban wedding inspiration by Lina and Tom Wedding and Event Photography.
Lina and Tom came together with the 2016 Four Counties Wedding awards to put together the styled shoot.
"We knew we could bring the vibrancy and edge the shoot needed," Lina says.
With Cuba opening it's door to the world like never before, its bold colours and bohemian vibe are likely to flow into wedding themes, and Lina and Tom hope they appeal to couples looking for something unique.
The sun shone and the salsa music played at the shoot, with the rustic backdrop of The Barns Hotel in Bedford.
"Despite eight years of wedding photography, this was our first styled shoot, as it was important to us to work on a shoot which felt different to many other styled shoots around," Lina says.
"We wanted to embrace the bohemian spirit of Cuba and still create the sense of a destination – even in Bedford! We particularly loved all the festoon lights and candles, as well as all the bright jewel tones in the flowers and ferns."
Lina says the models were chosen for their fantastic range of tattoos, adding to the rock 'n' roll edge to the shoot.
"Tom and I believe couples should be themselves on their wedding day, and hope this shoot inspires couples to step aside from what a wedding 'norm' might be and express themselves in their wedding planning," Lina says.
Photos courtesy of Lina and Tom Wedding and Event Photography.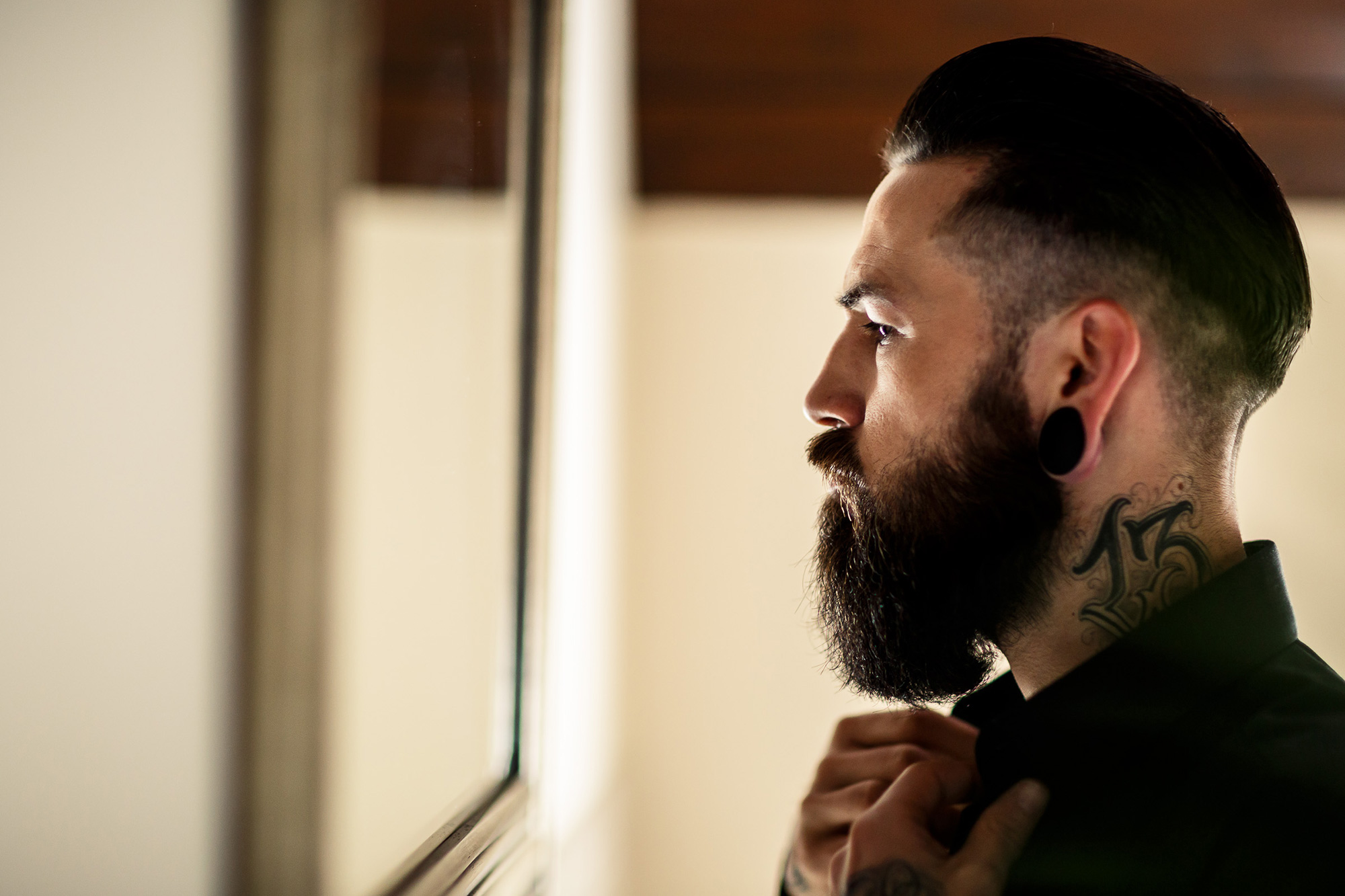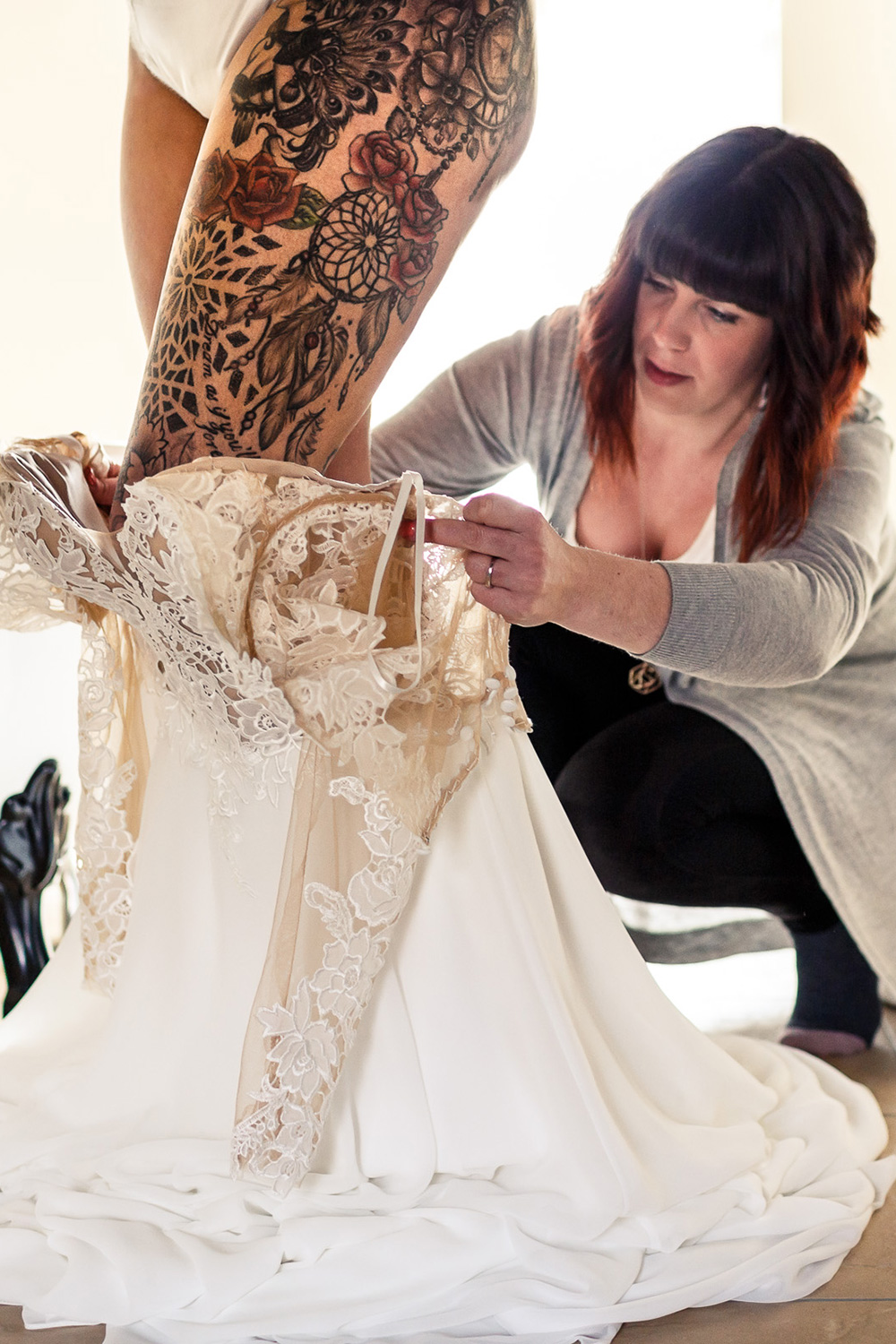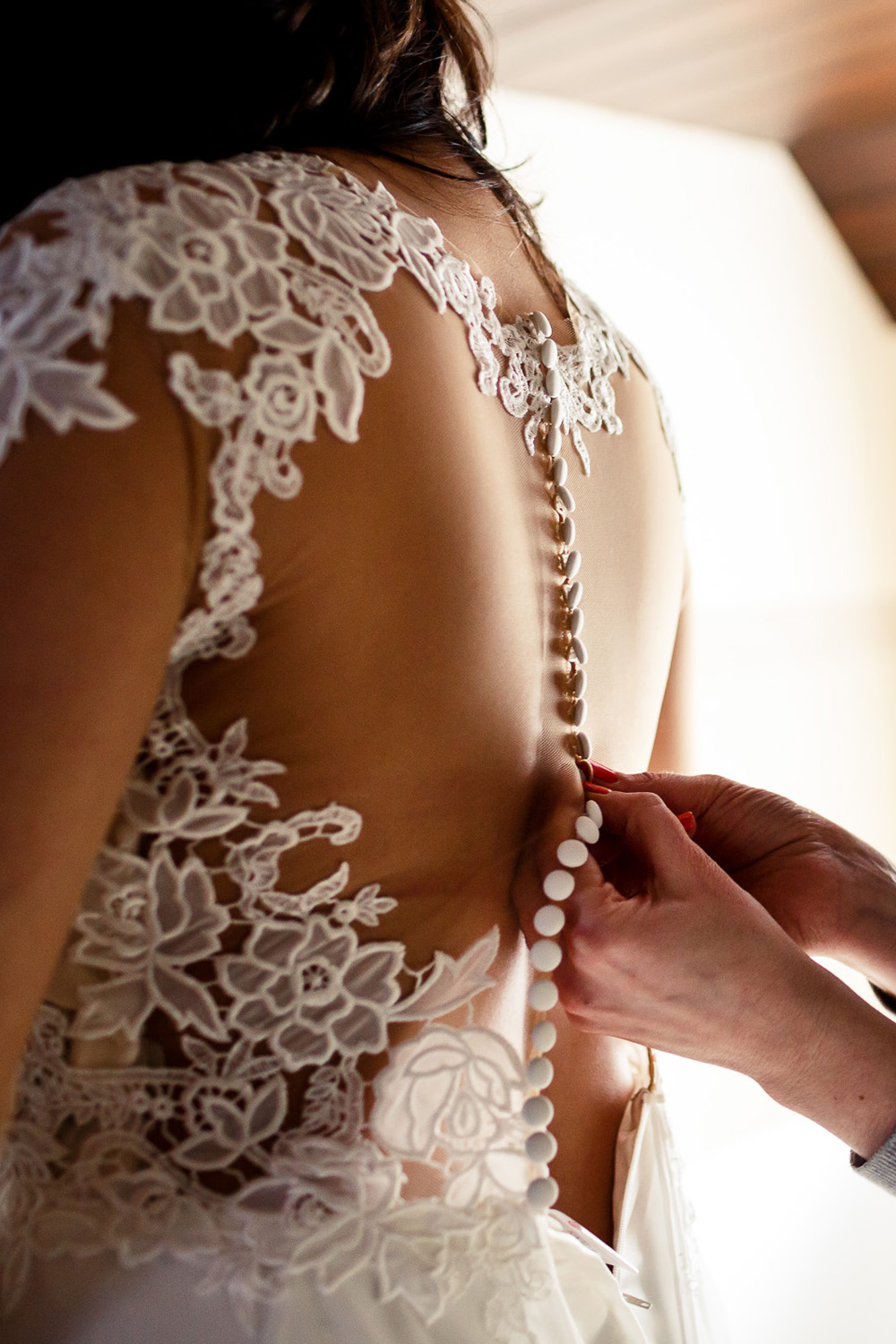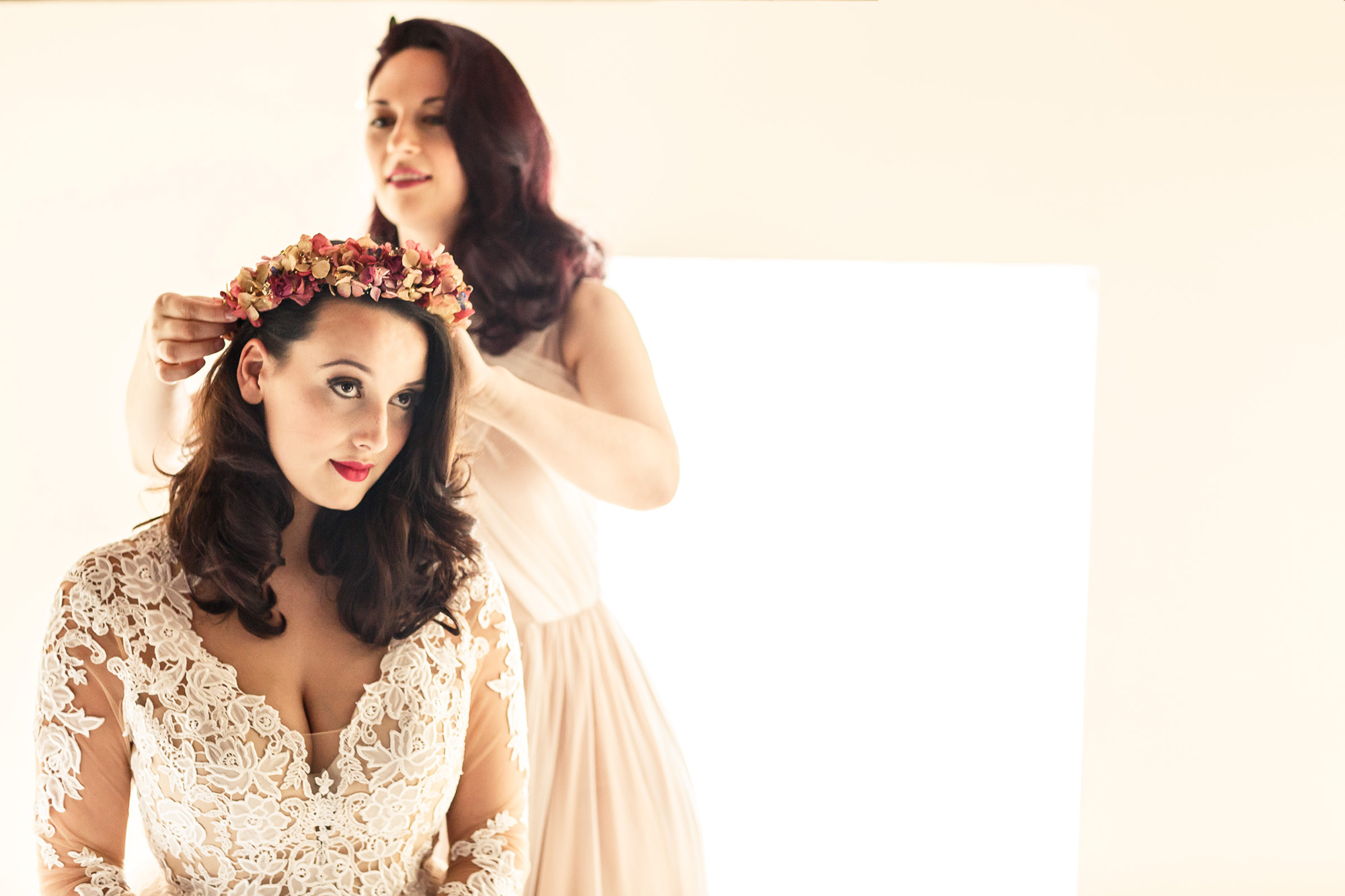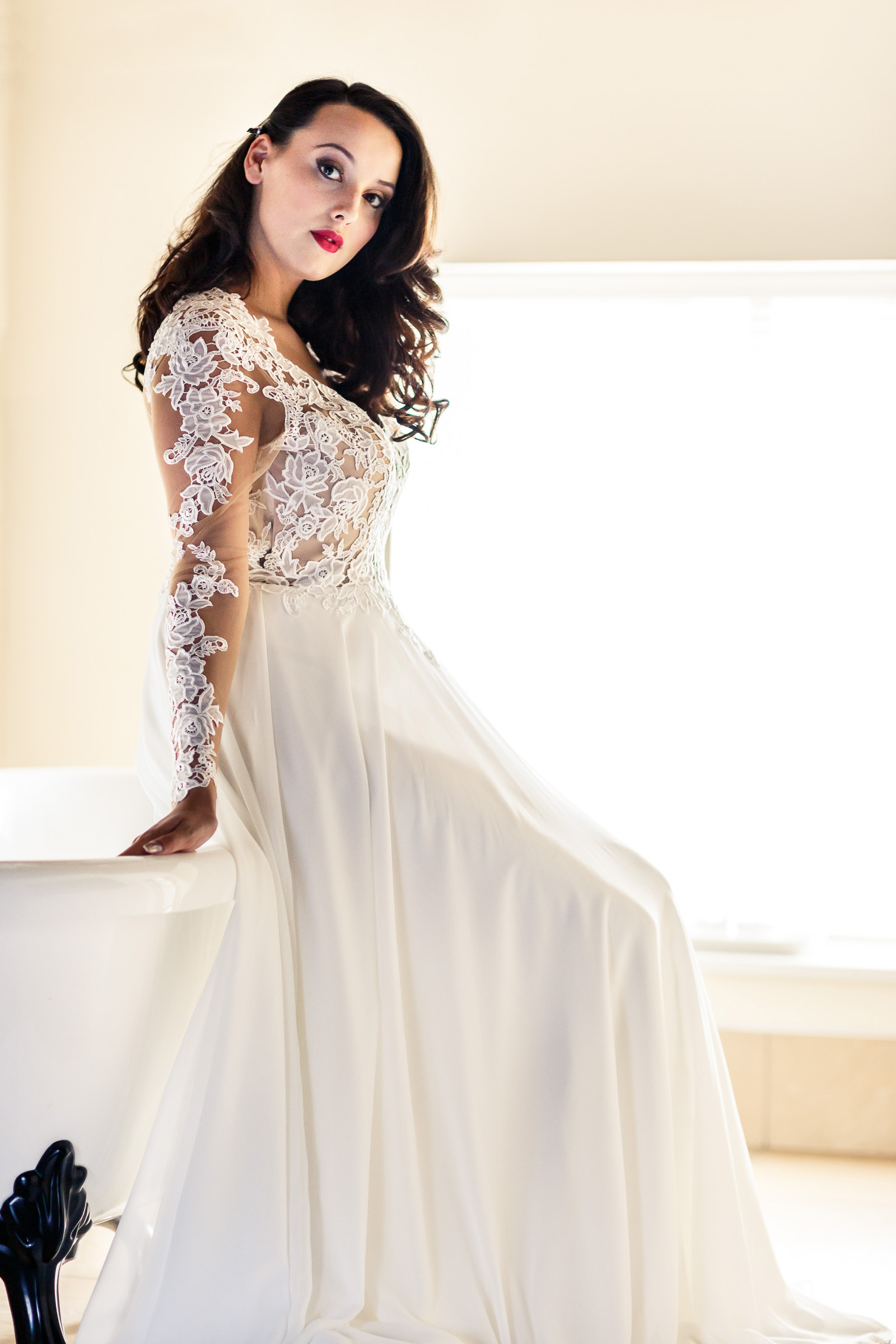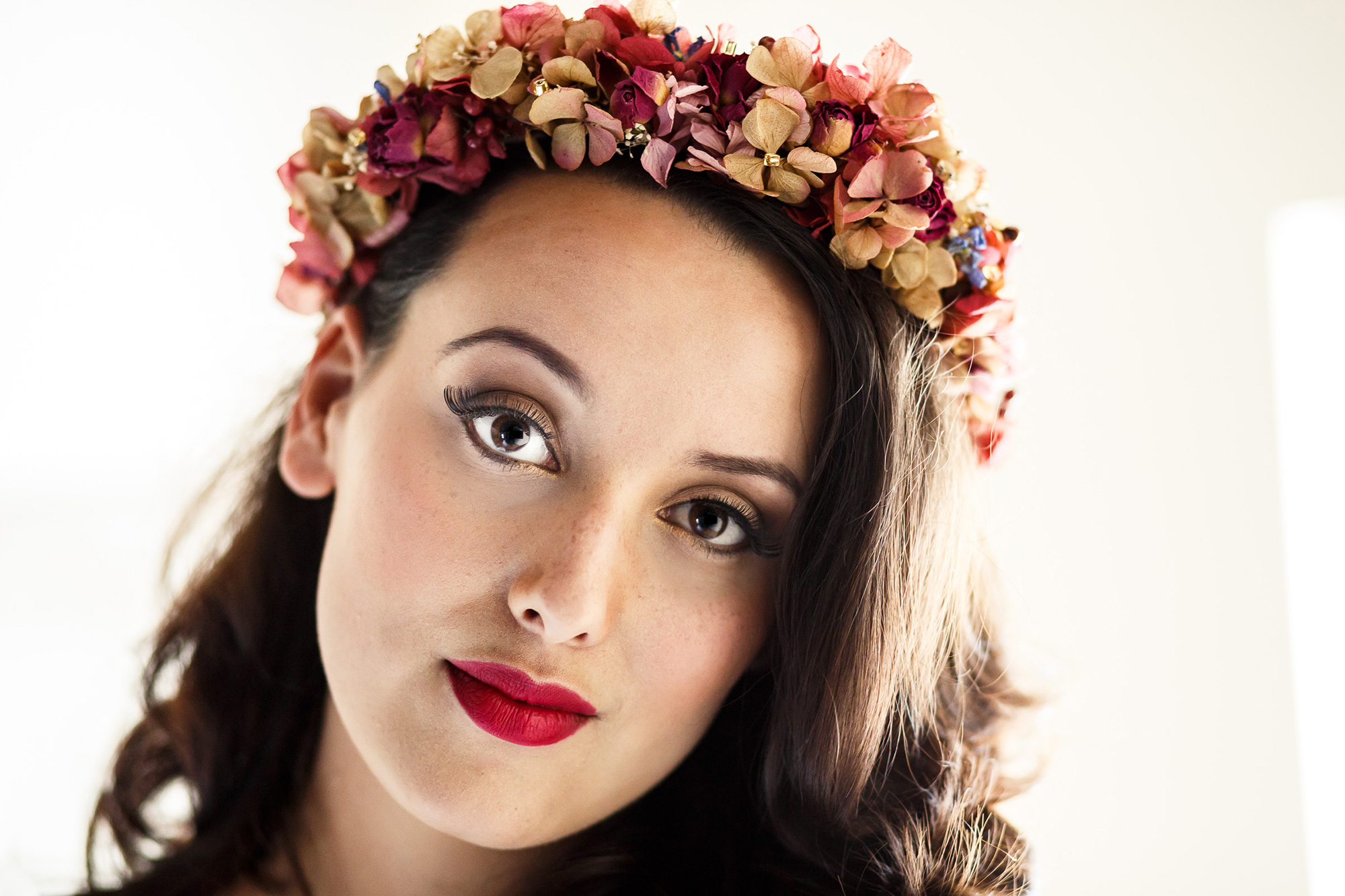 Cambridge Makeup Artist created a bold make-up look with dramatic red lip and smoky eye.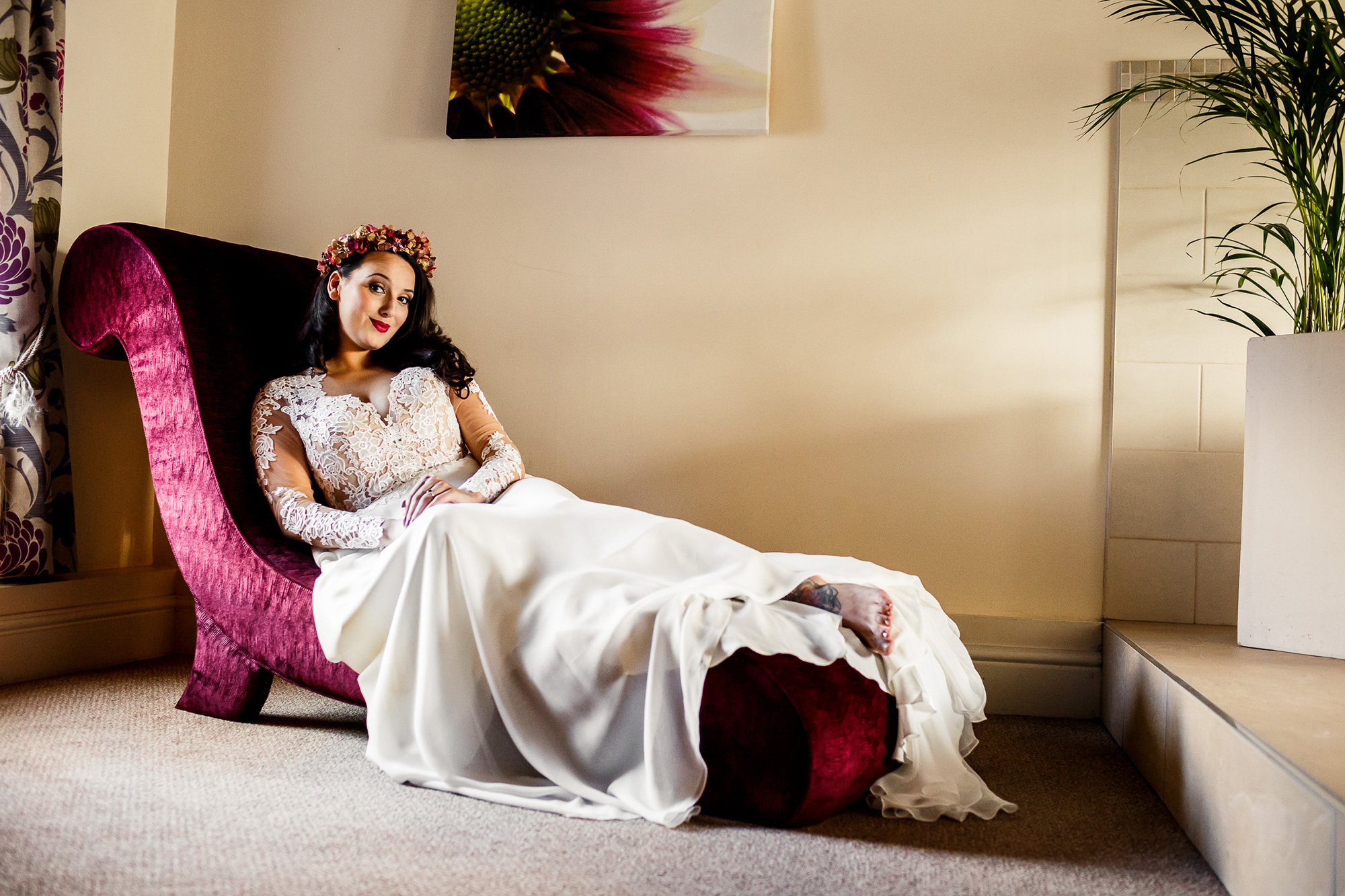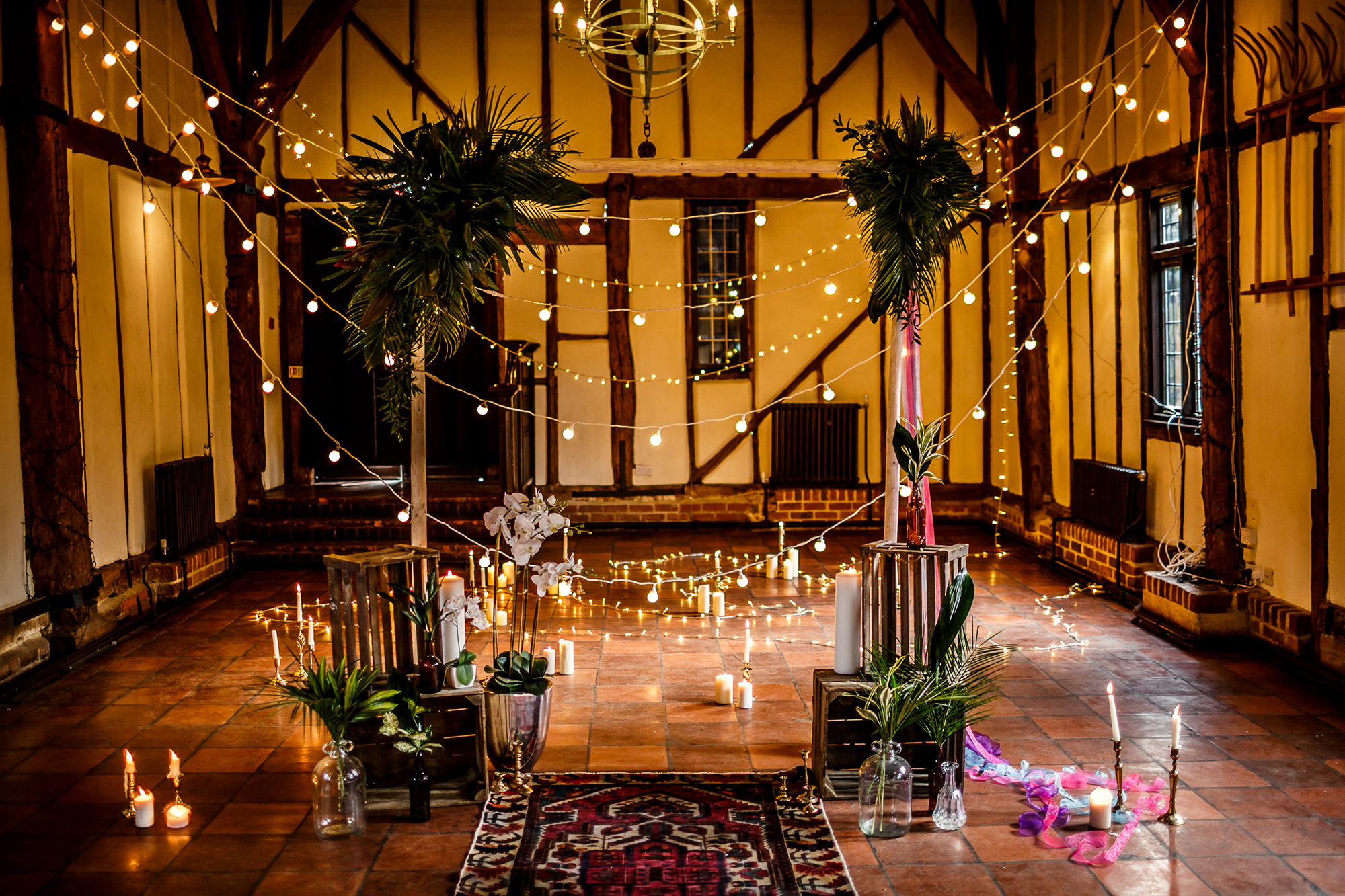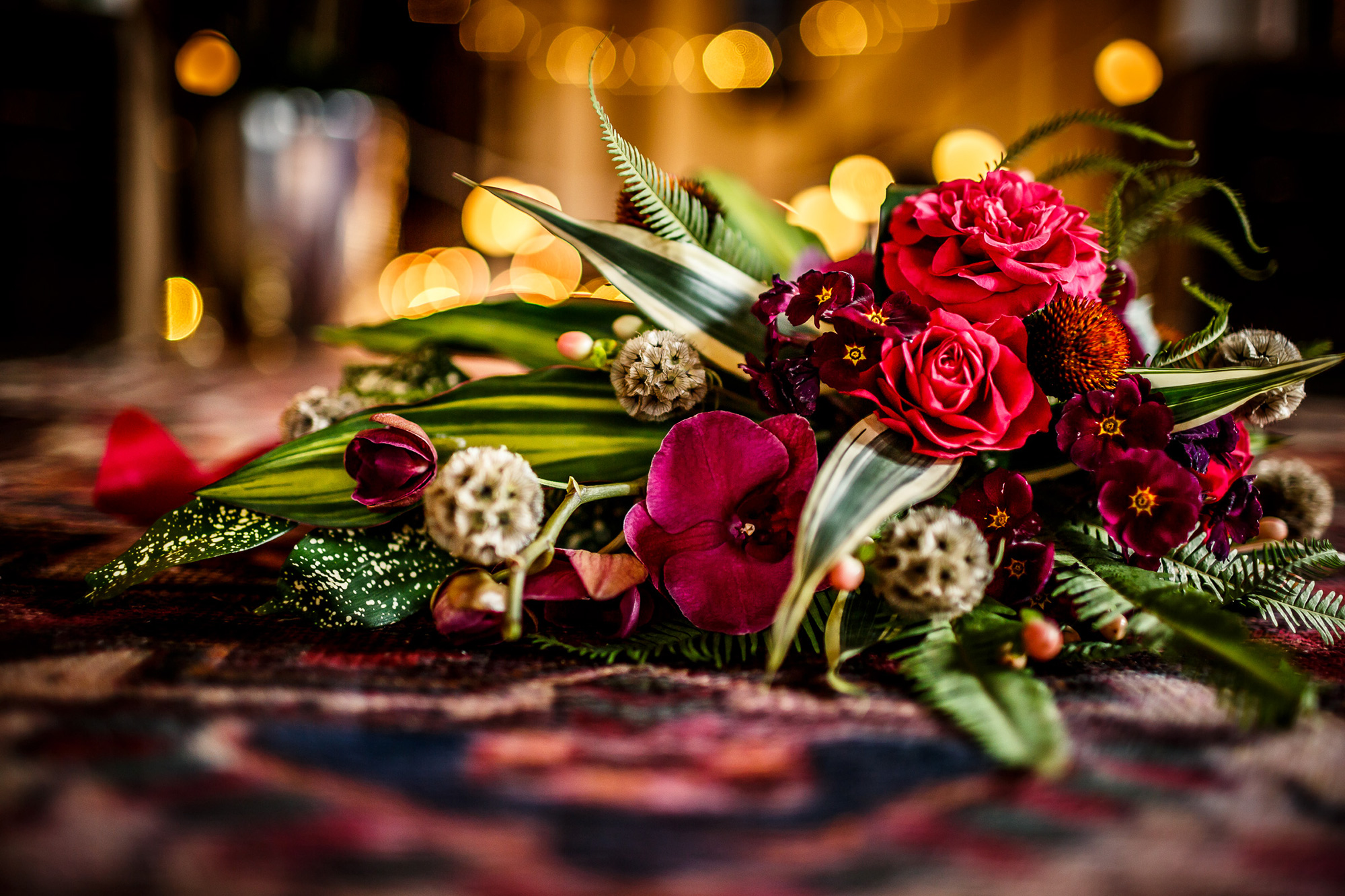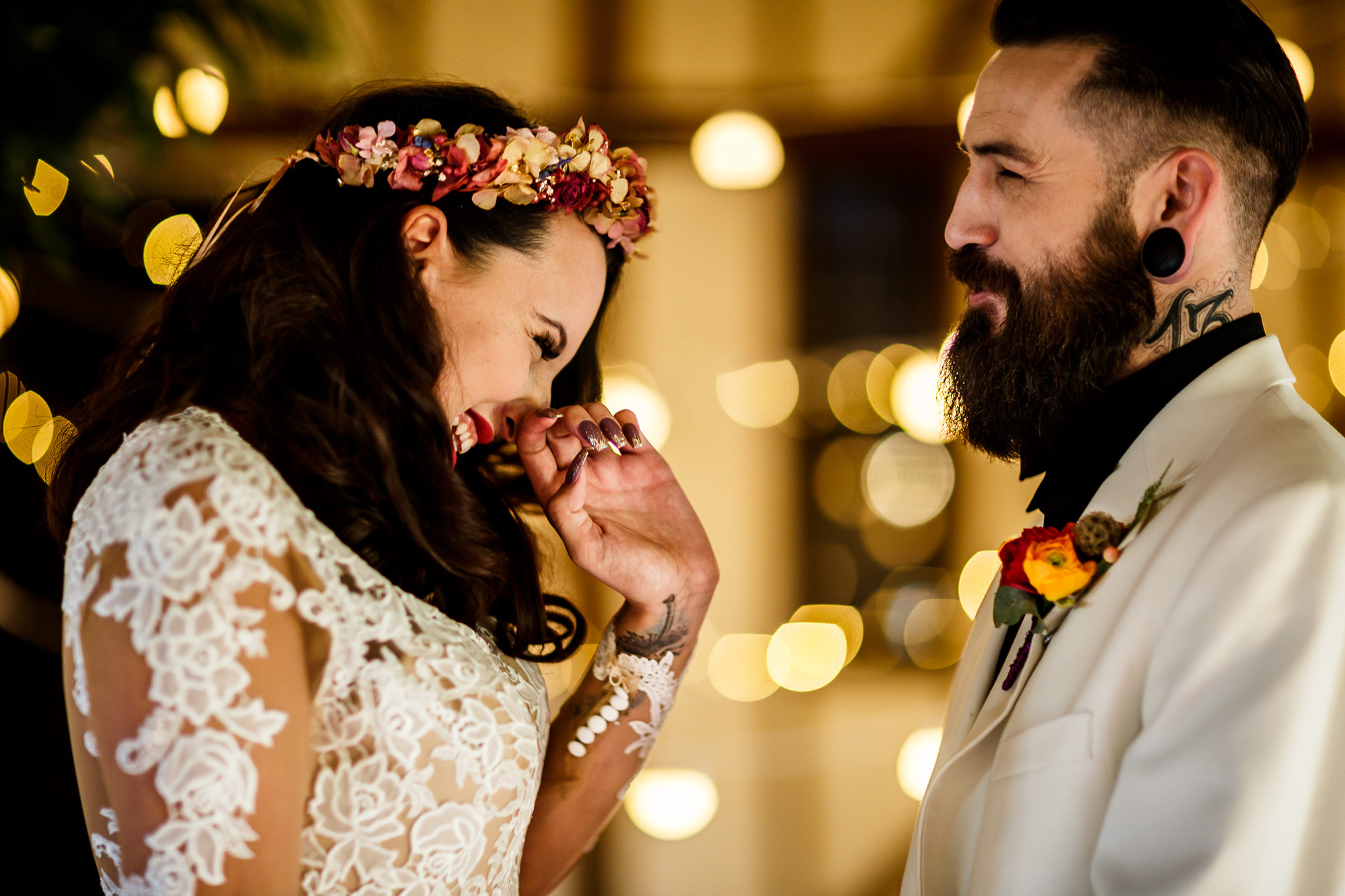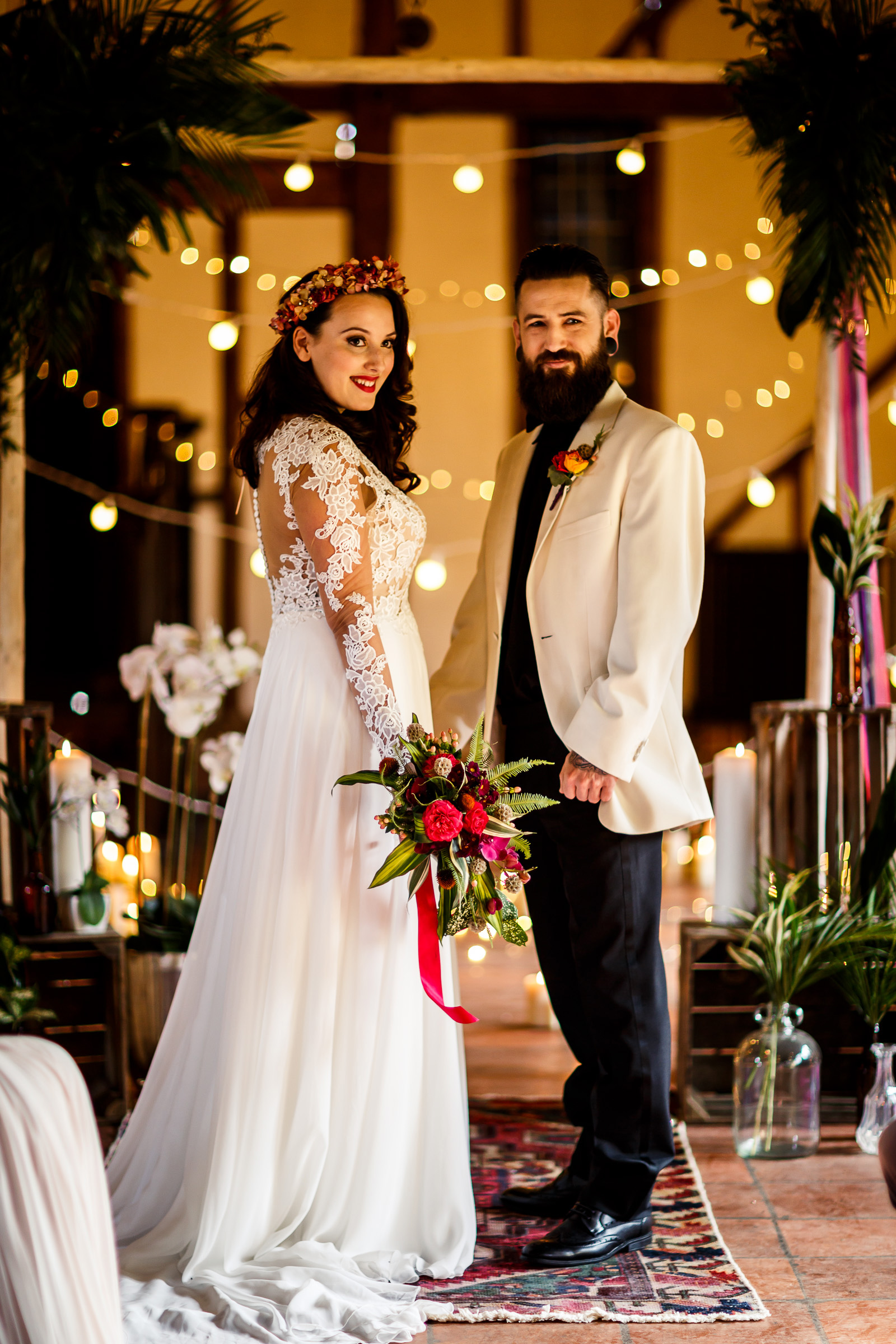 The groom was dressed in fine style courtesy of Fogarty Formal Hire.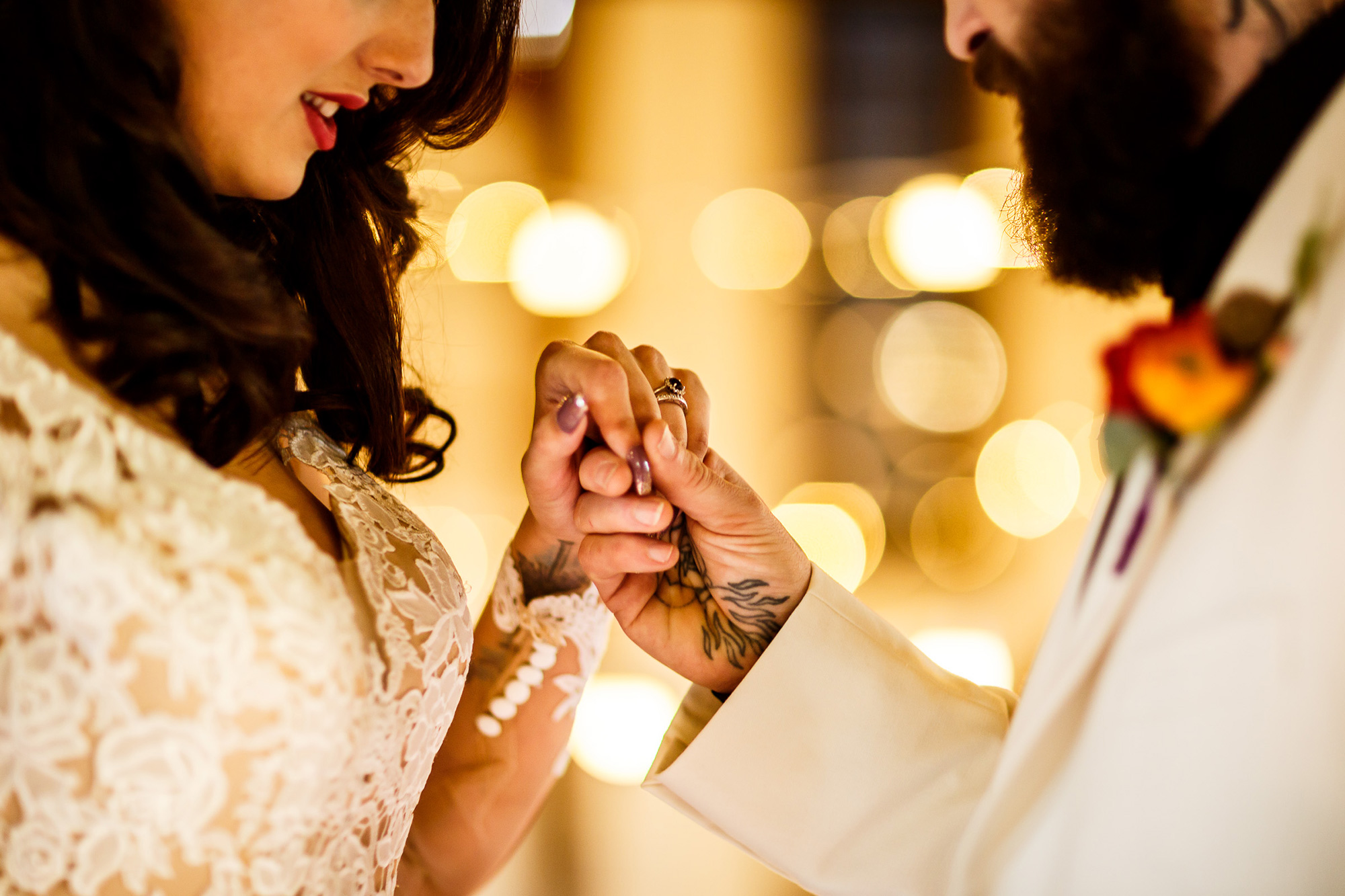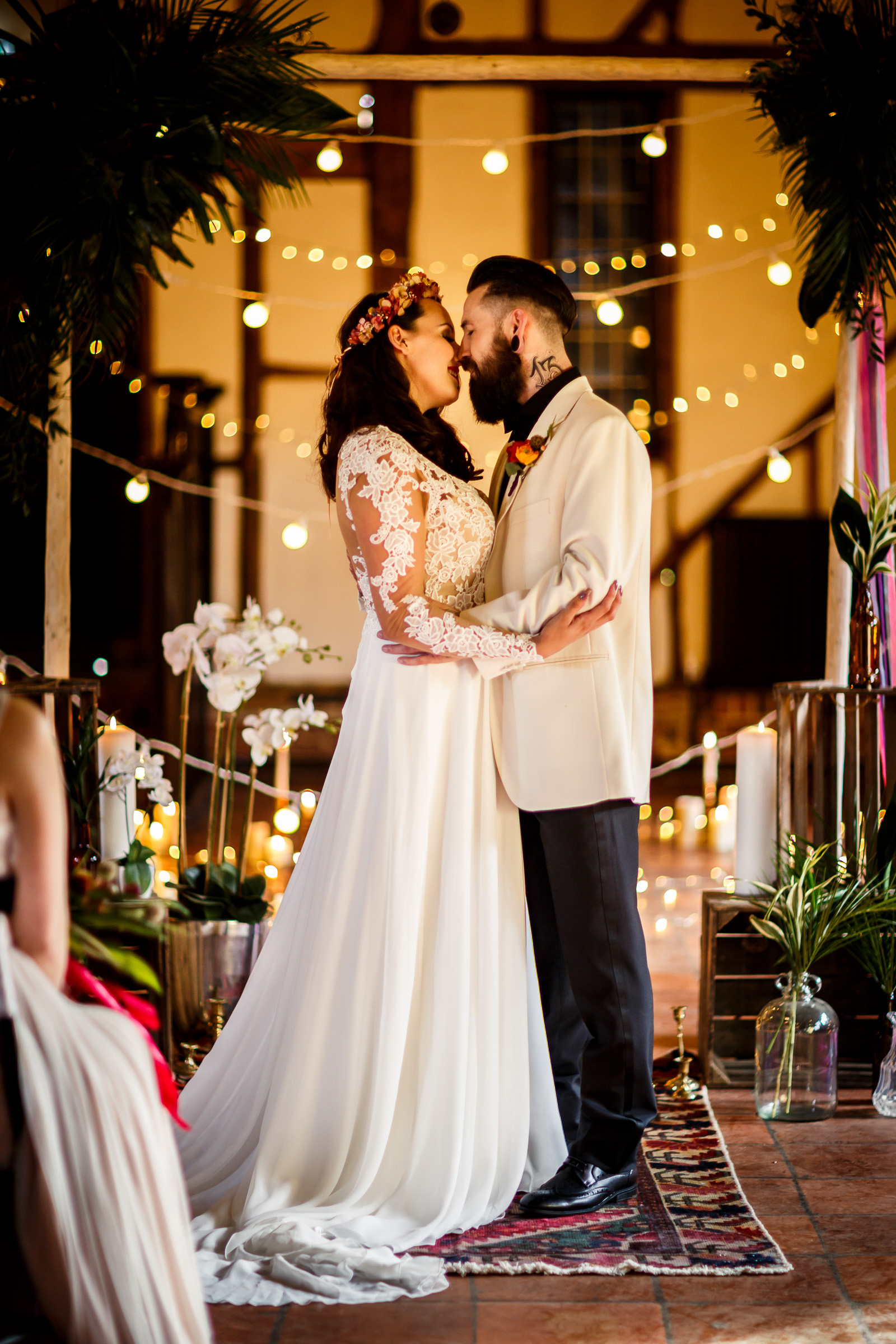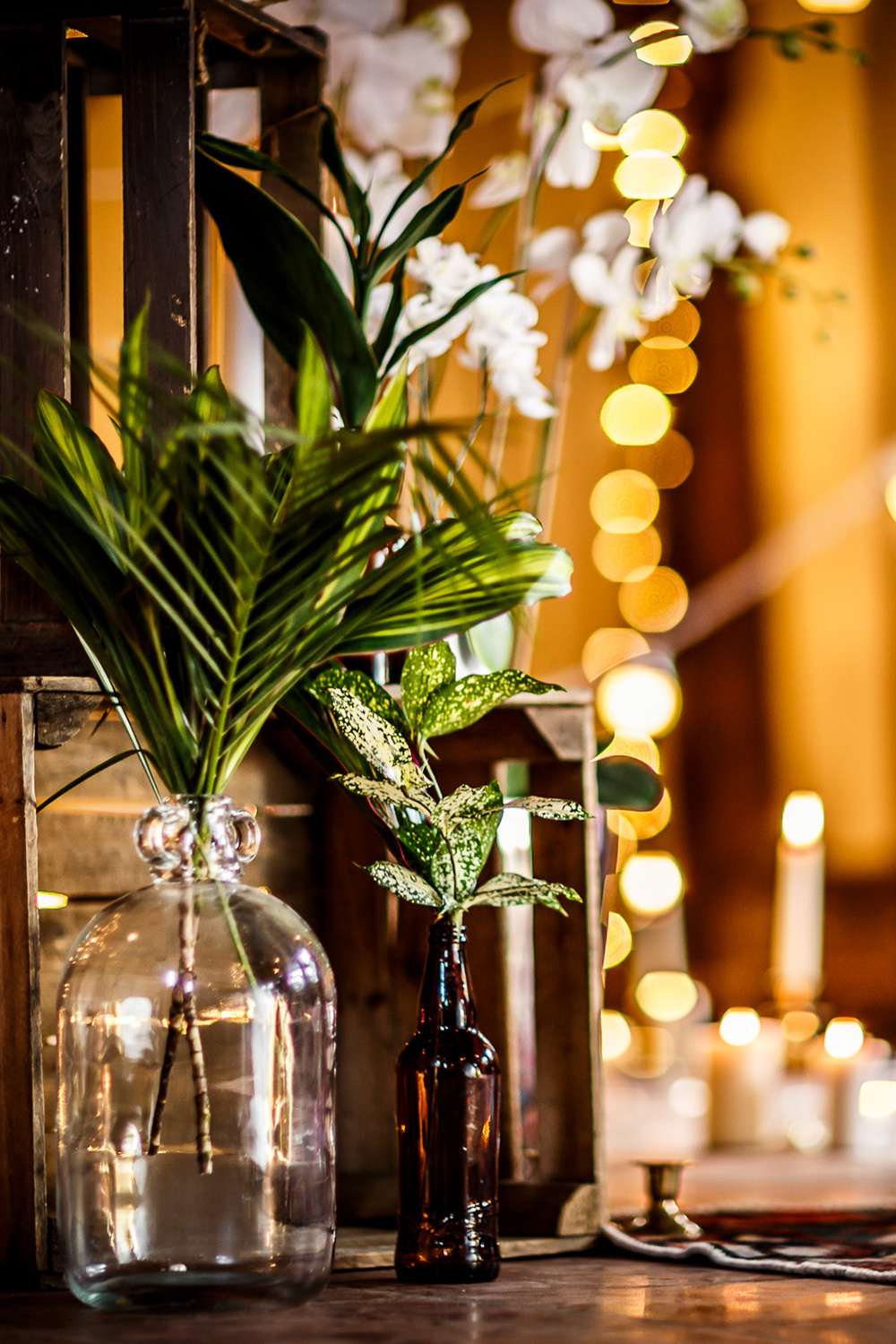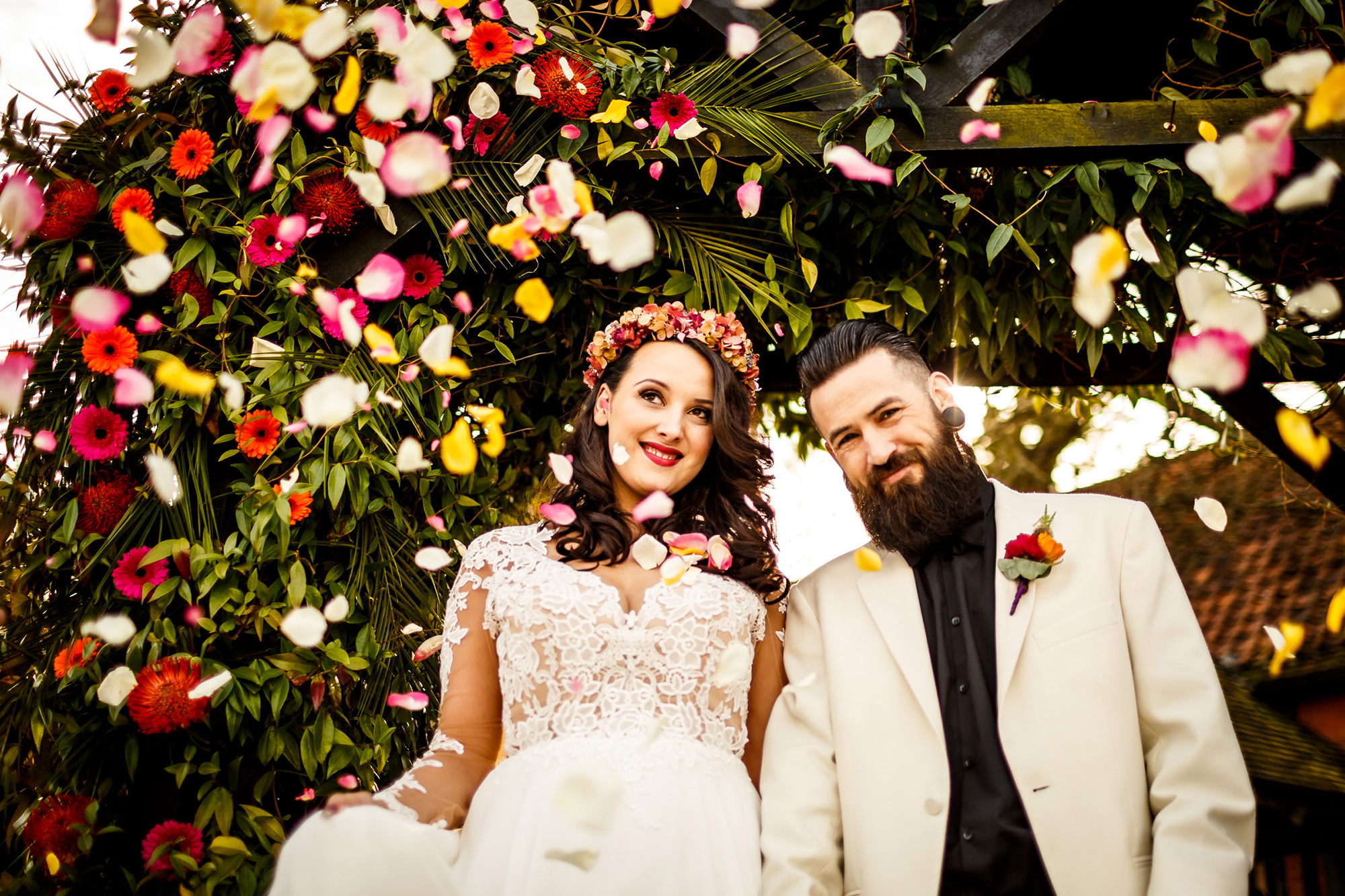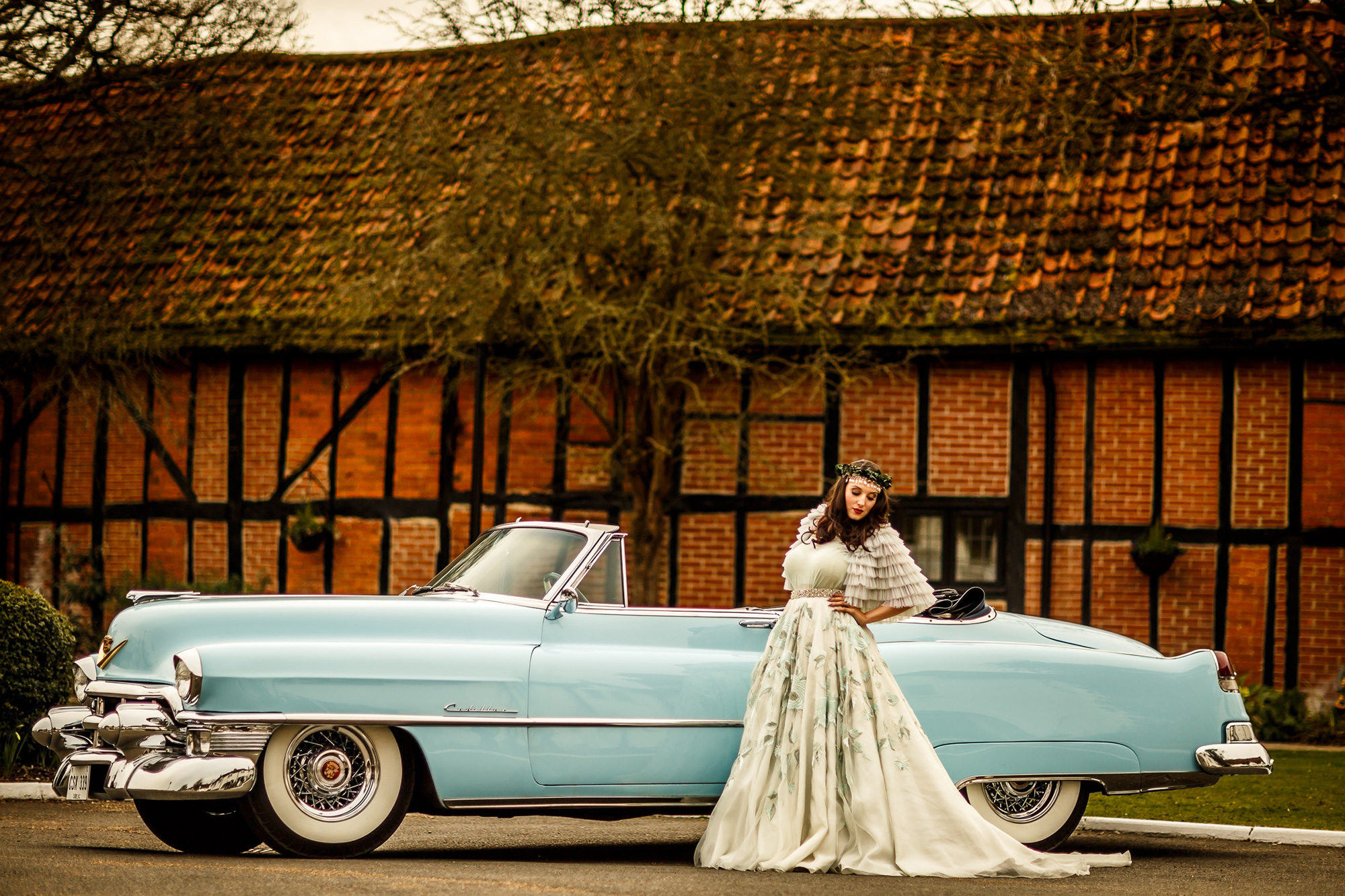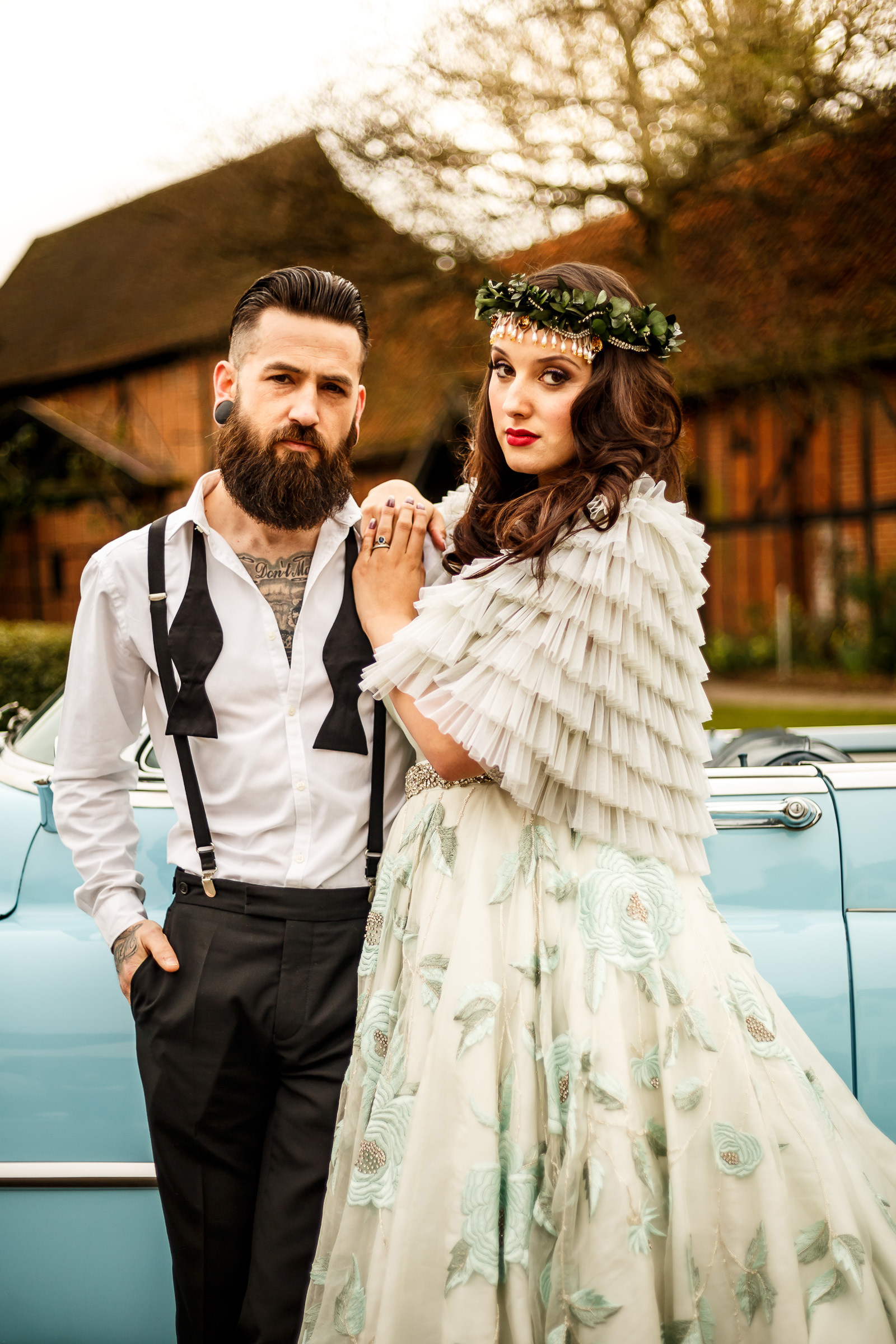 American Dreams provided a beautiful set of vintage wheels for the Cuban-style shoot.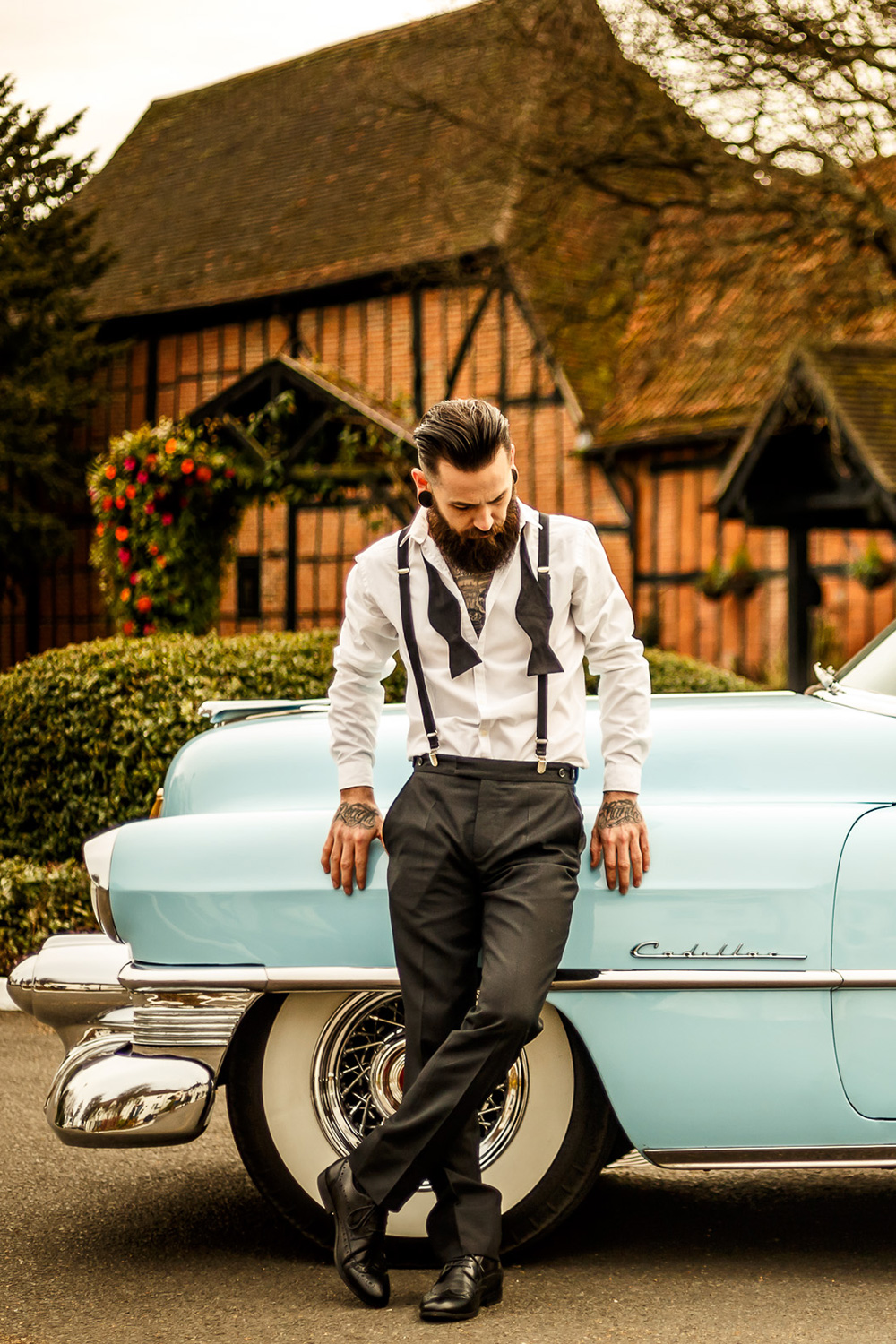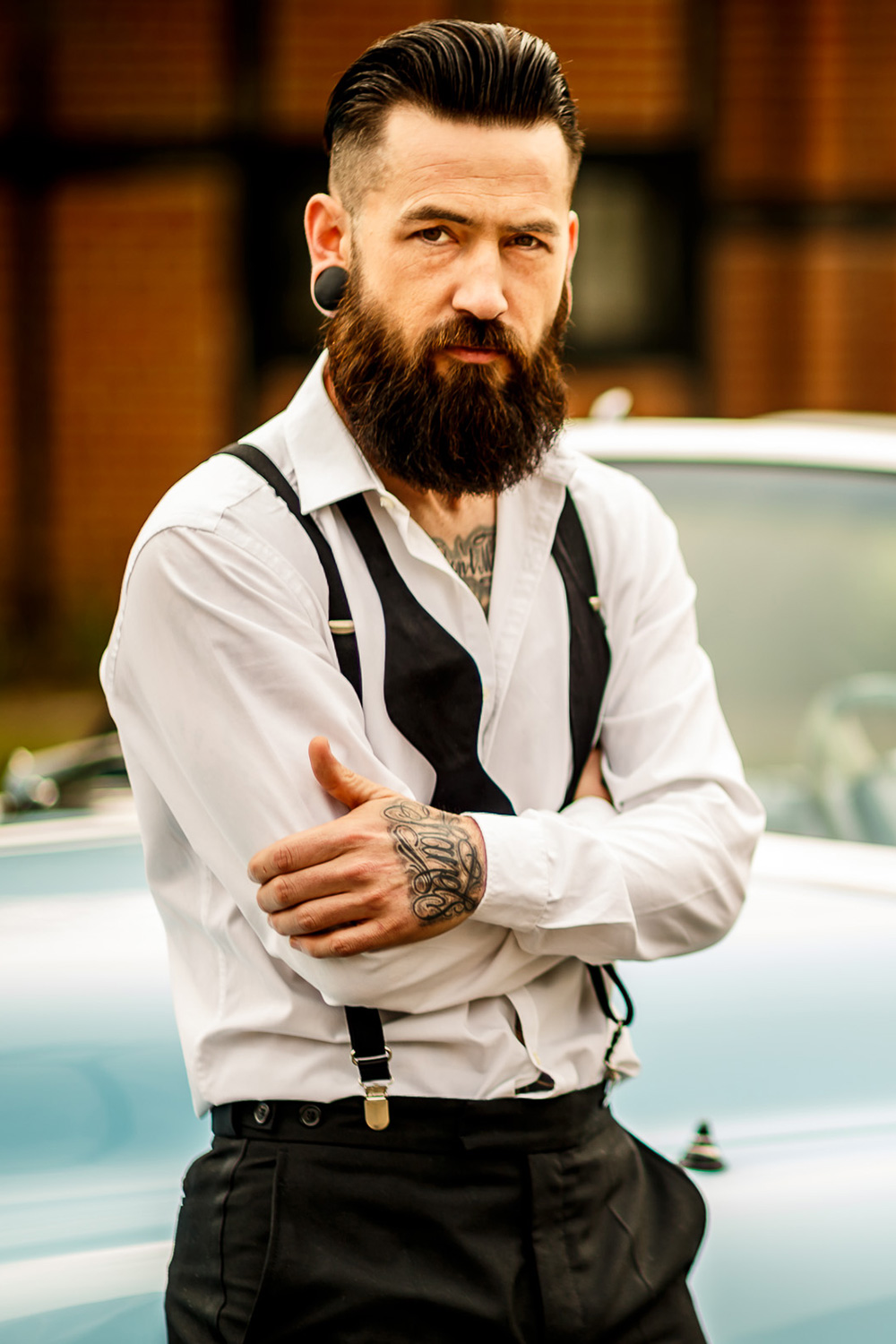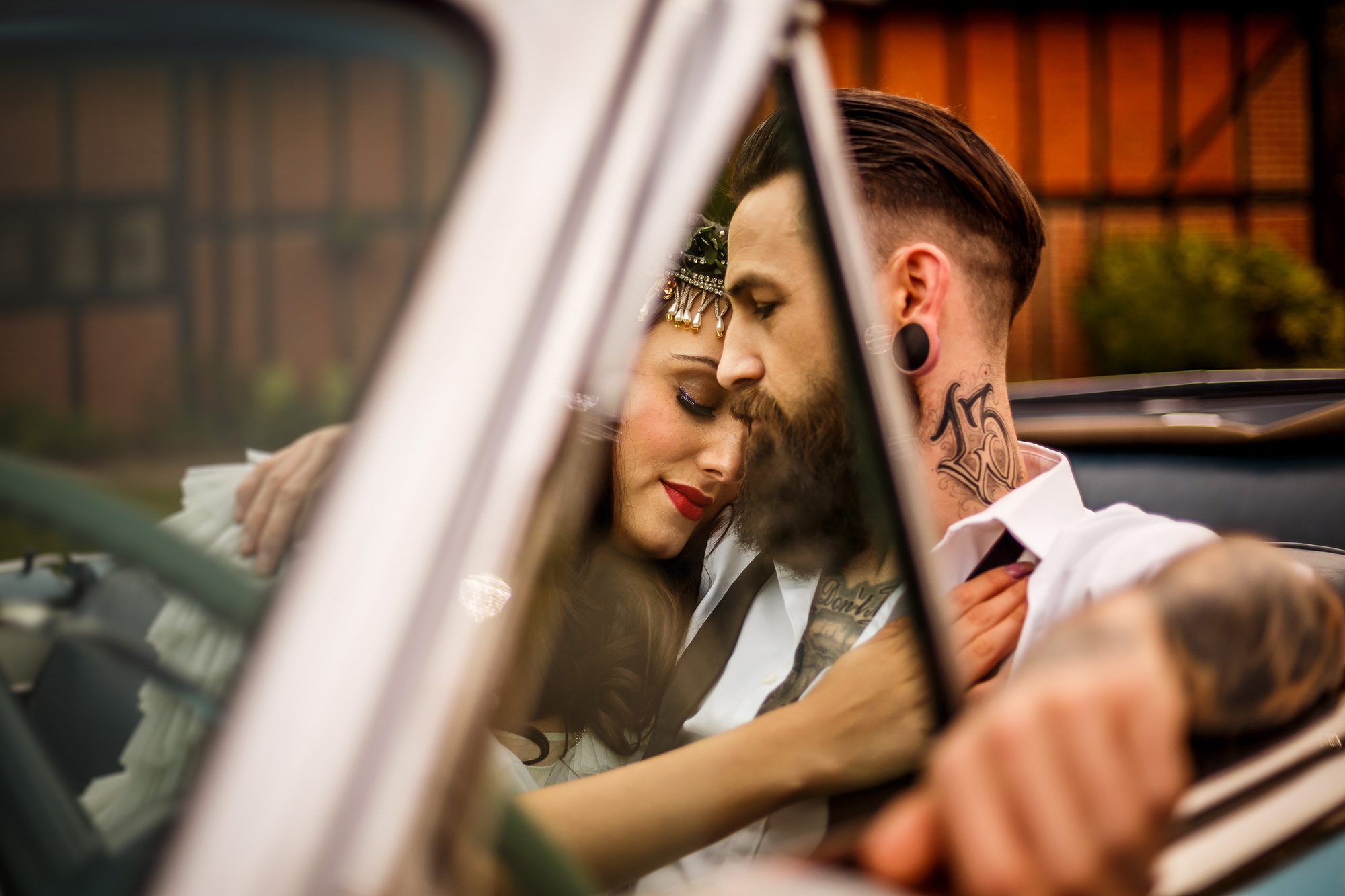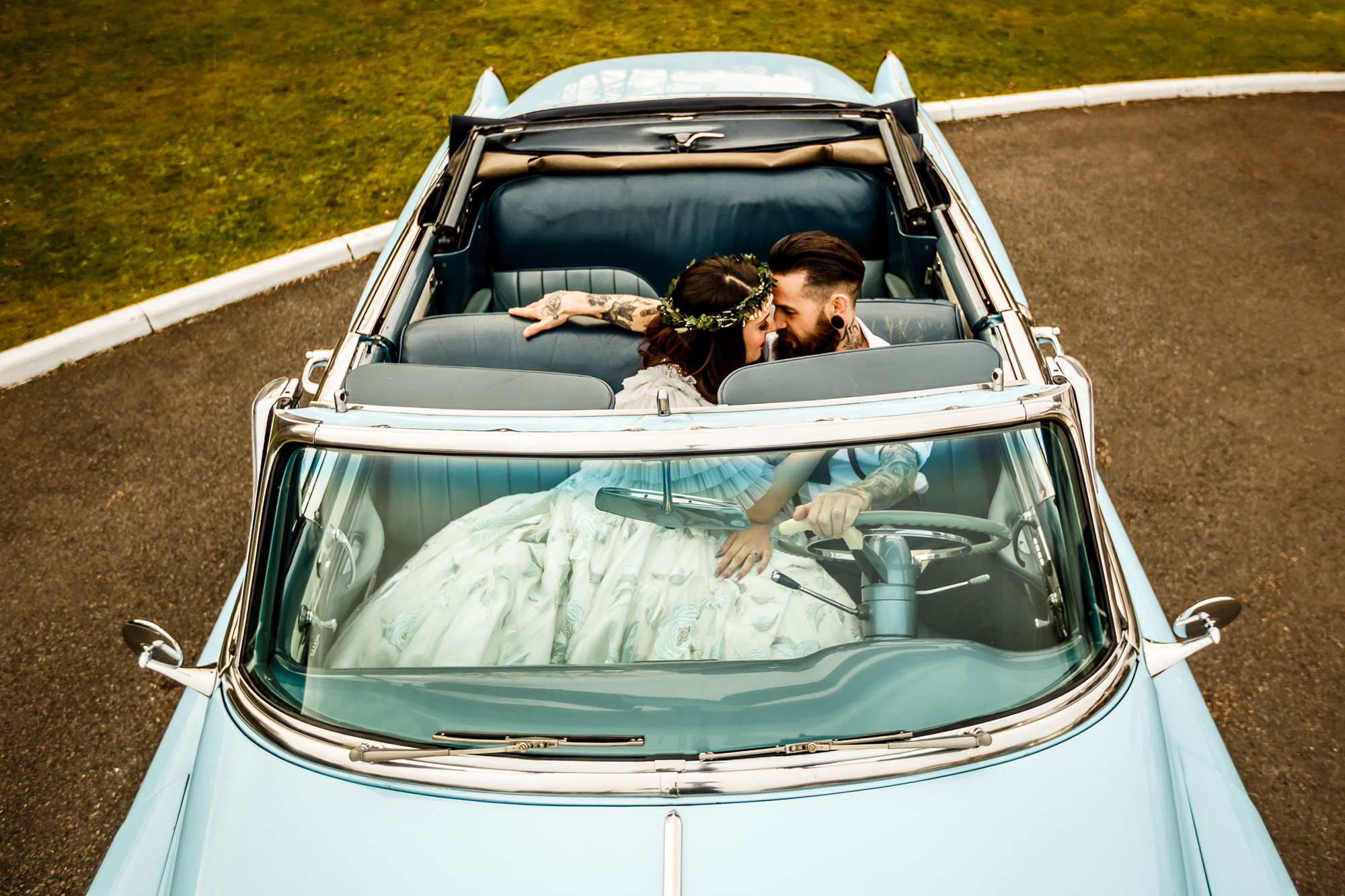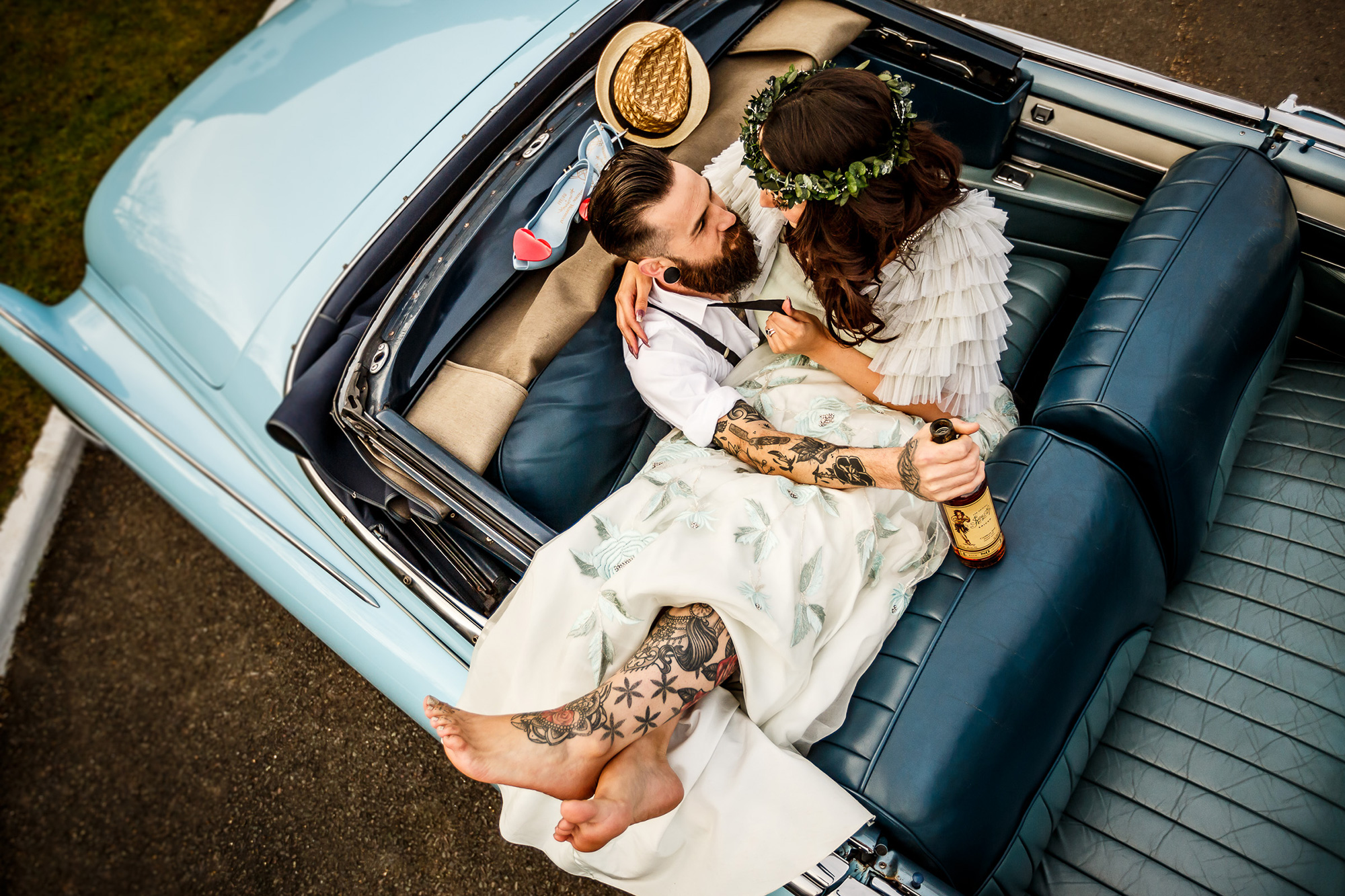 The shoot was able to bring a touch of the exotic to Bedford.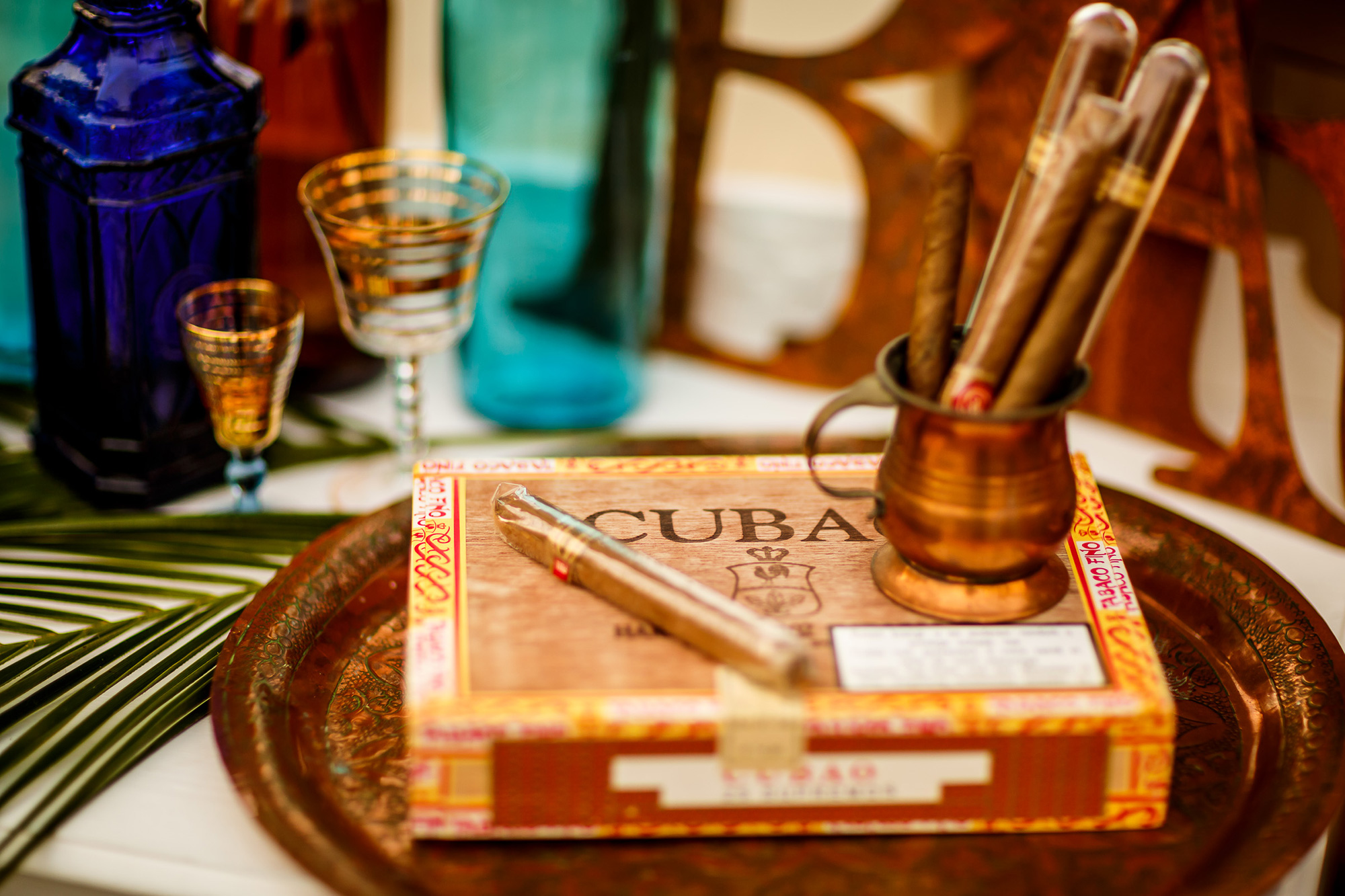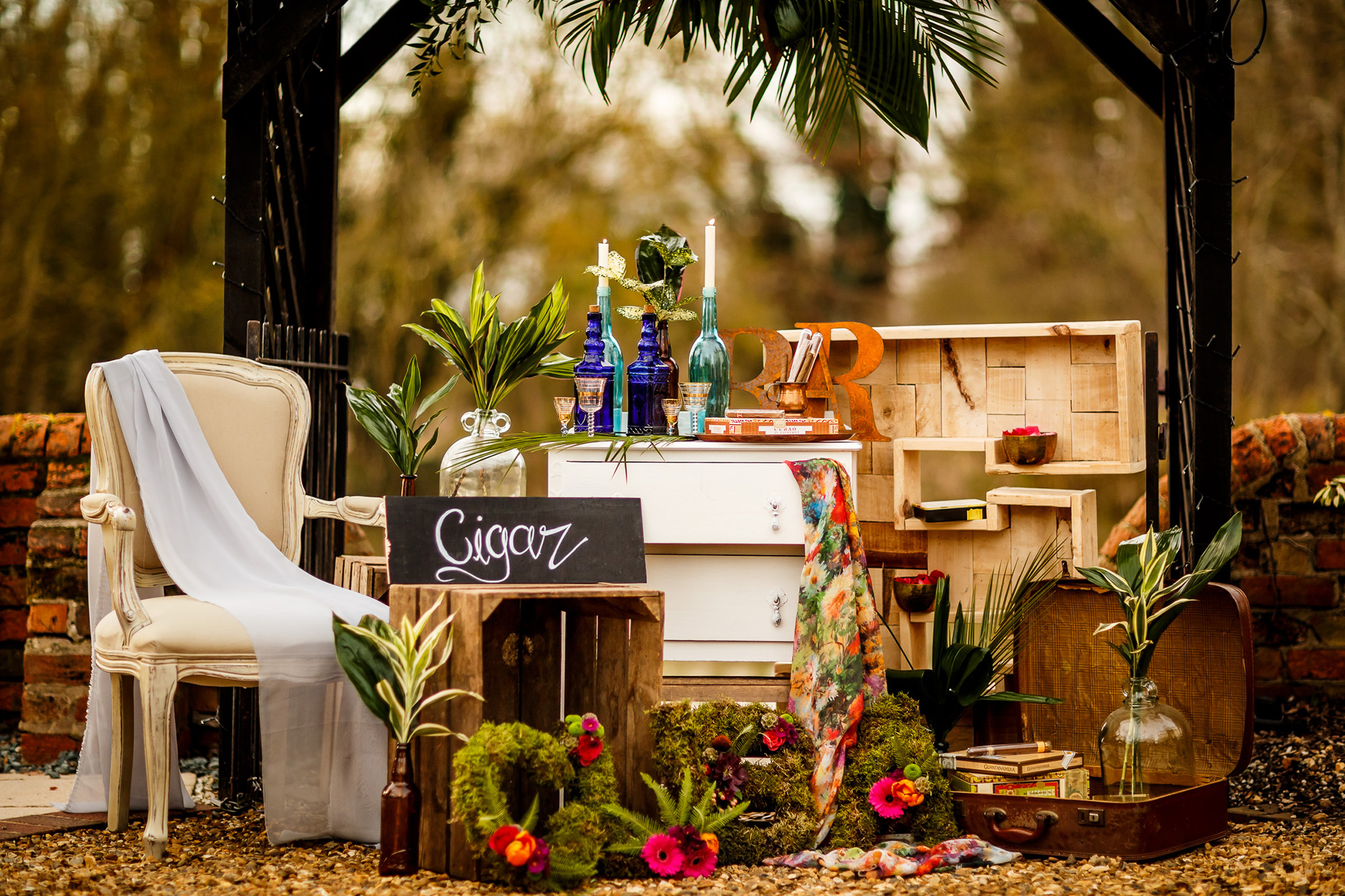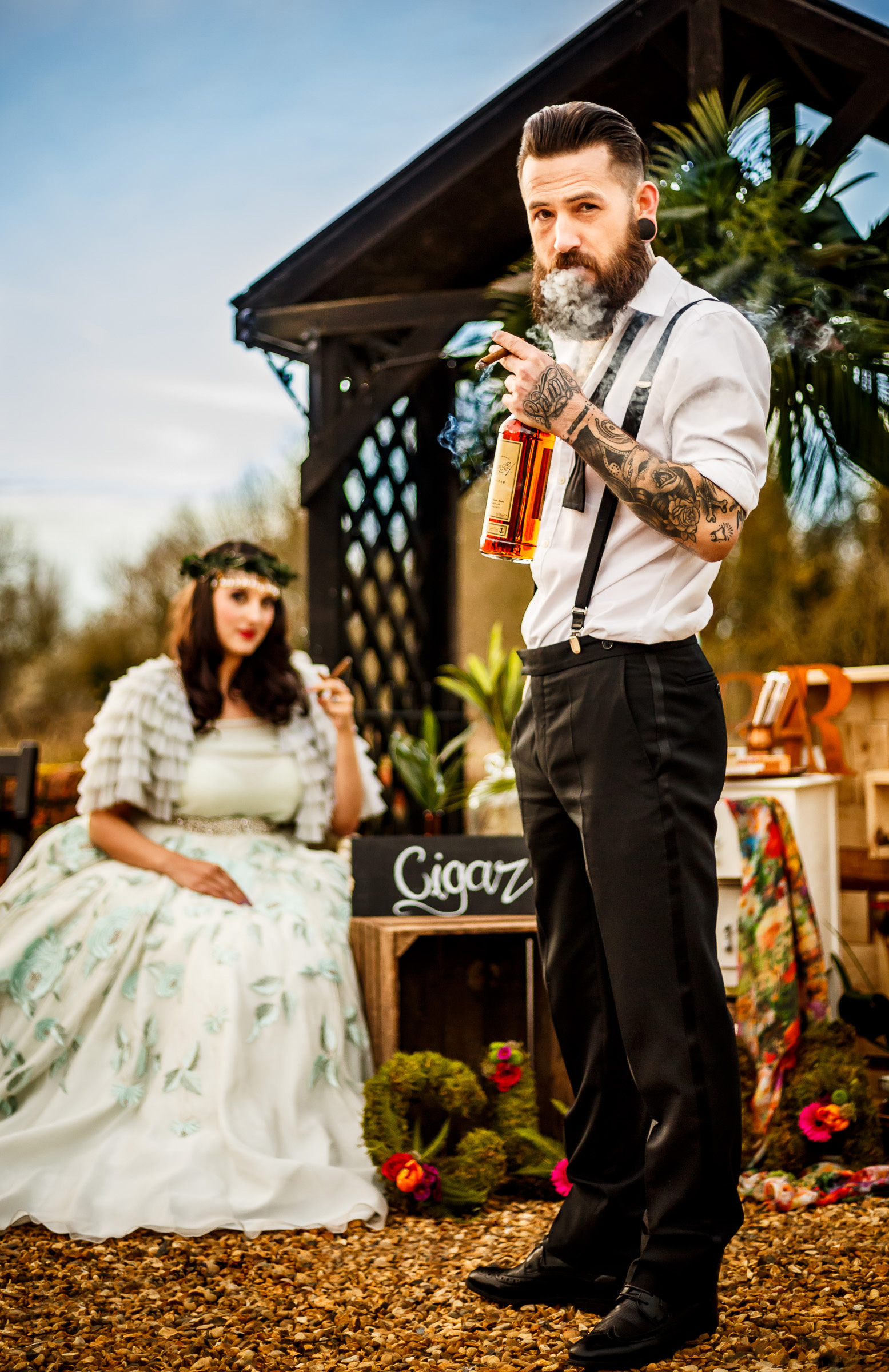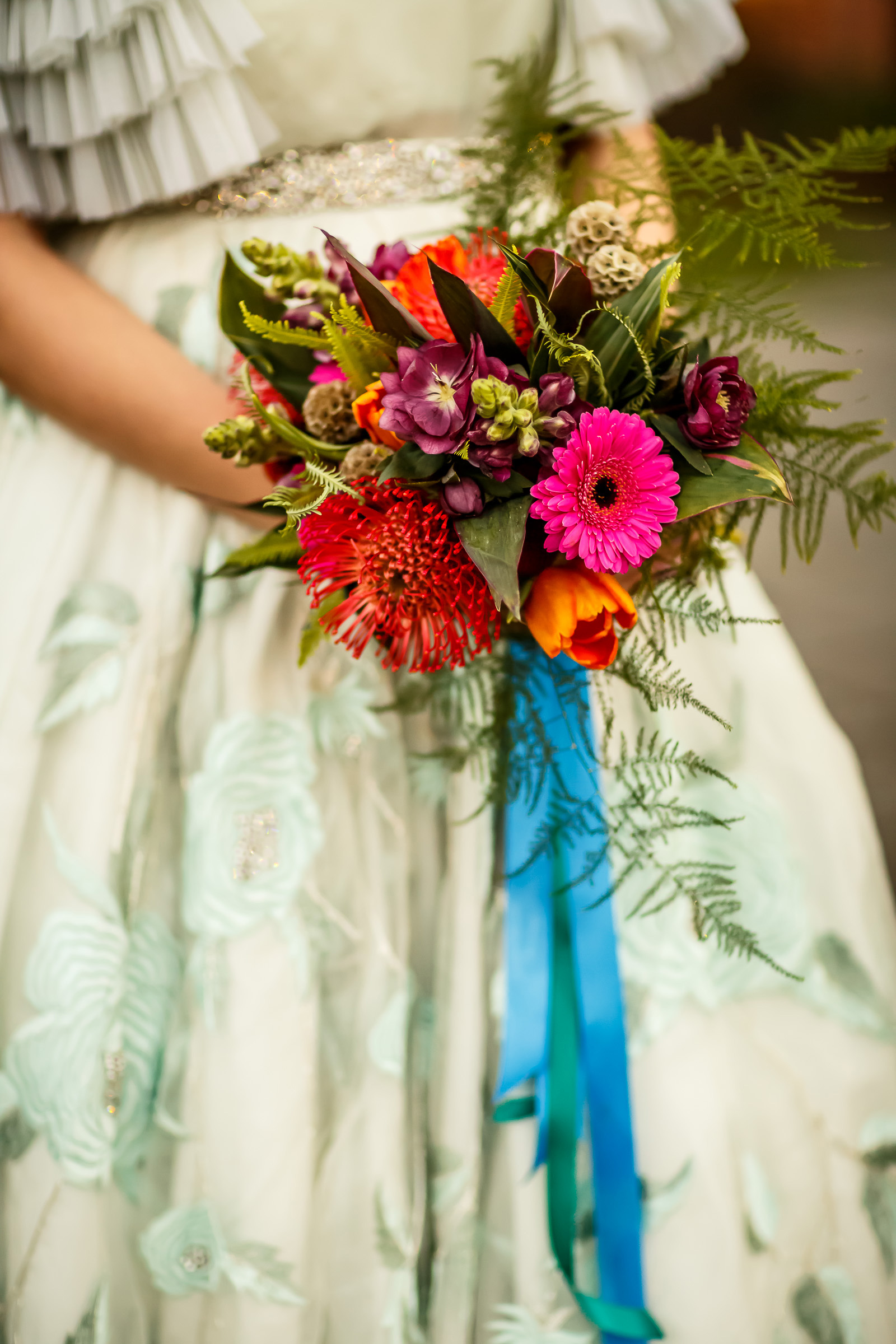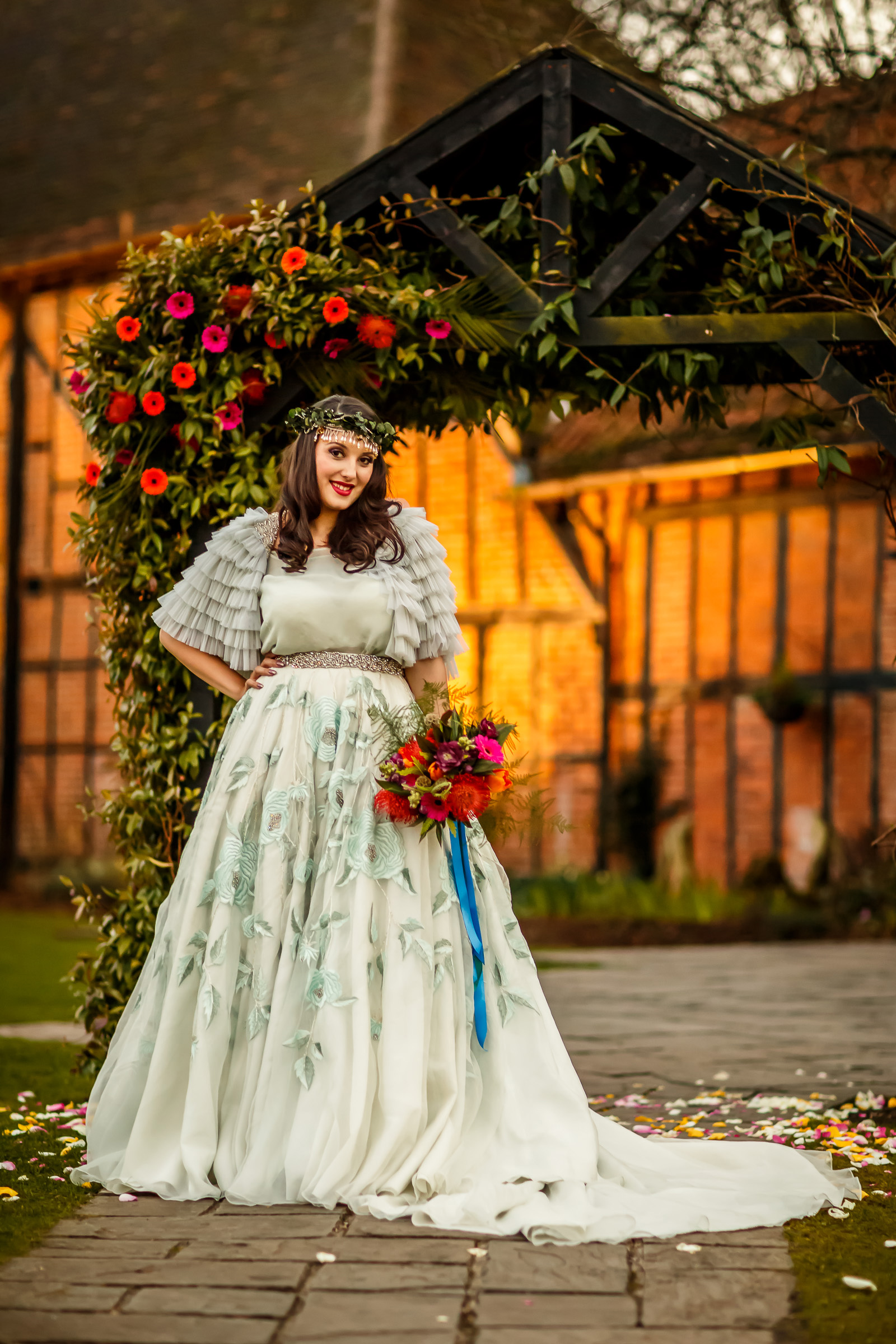 "With the backdrop of the rustic barn and the river, a fun, colourful look was created that shows the unity of different cultures and traditions including the money dance, needed more so now than ever," Lina says.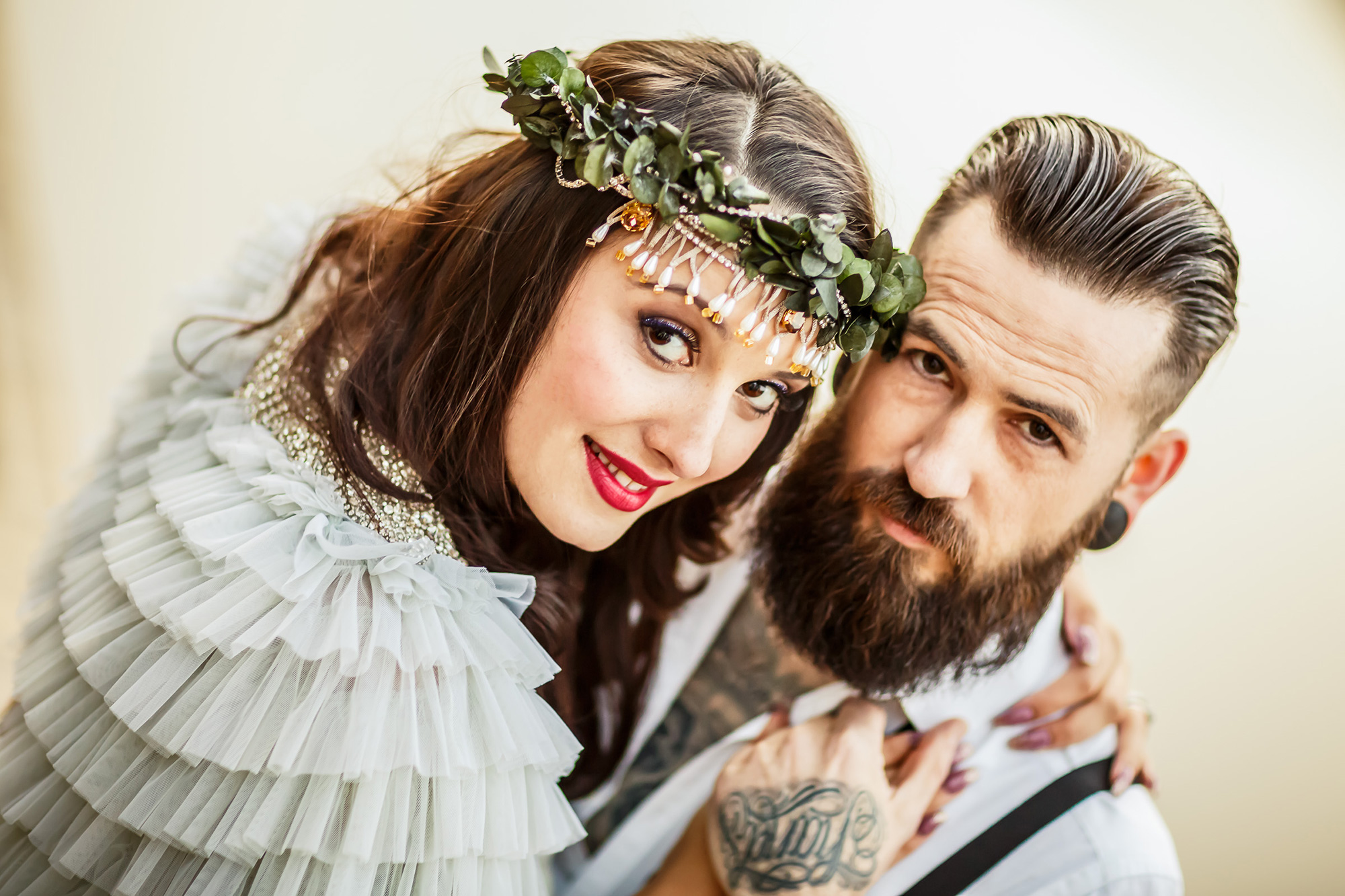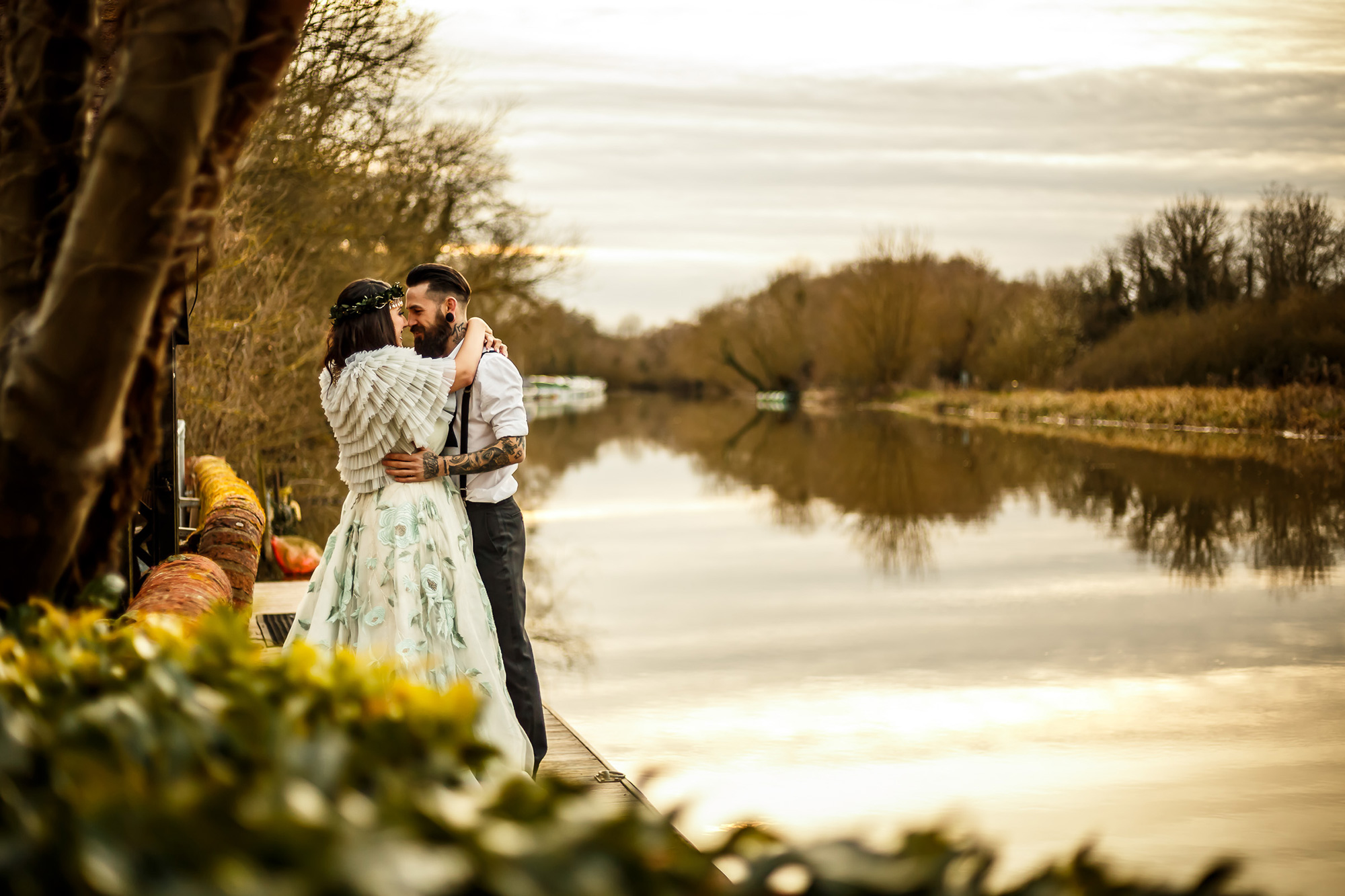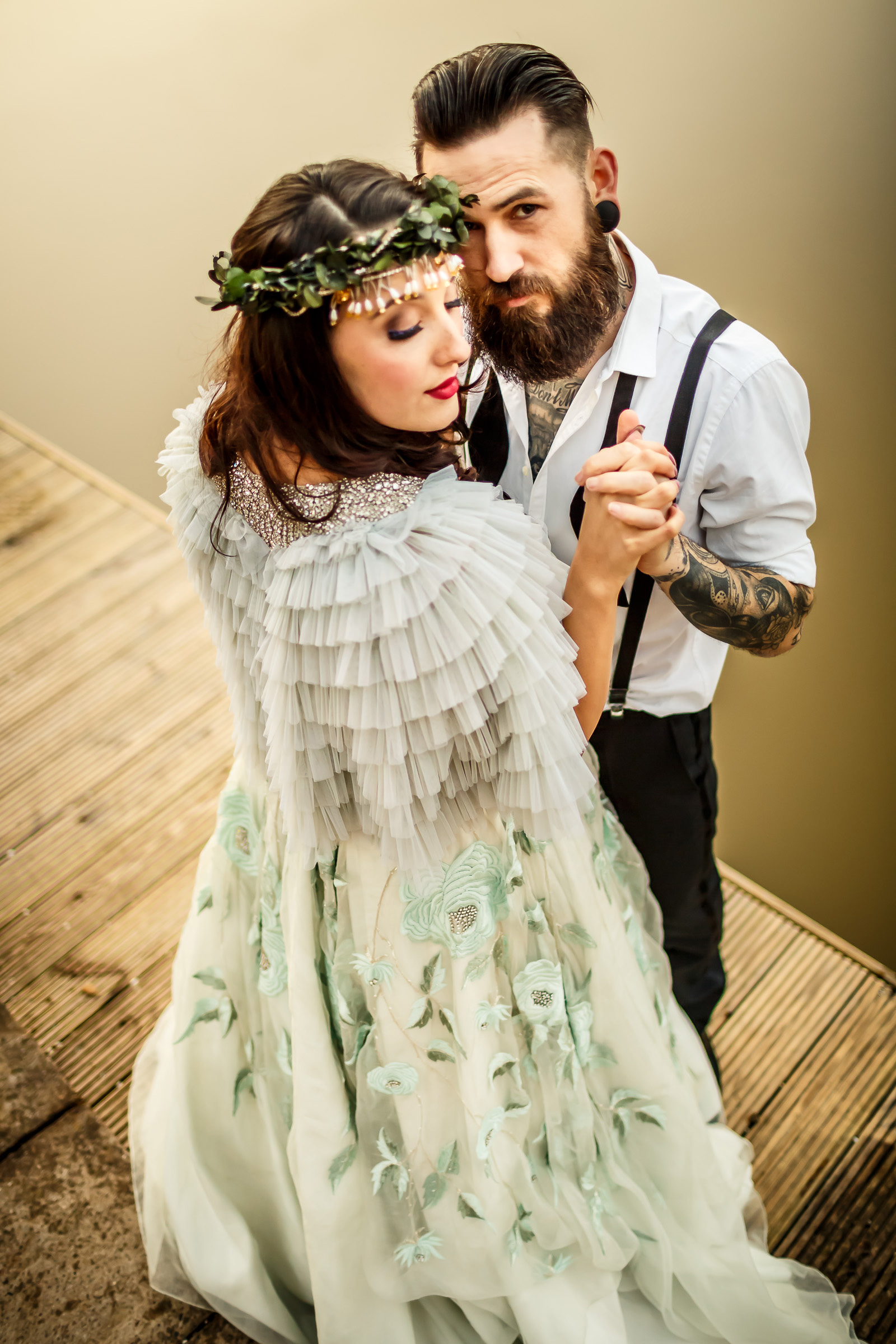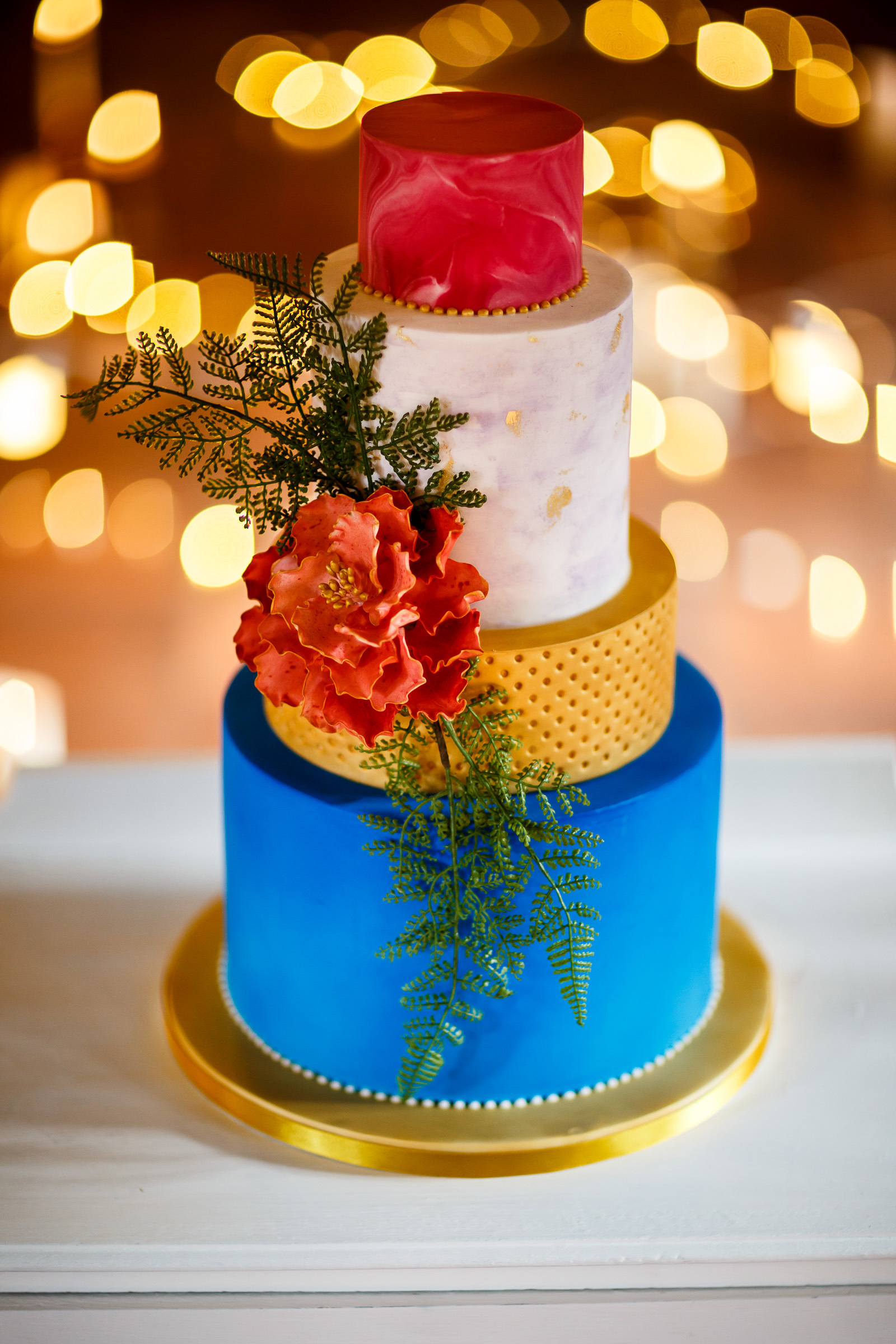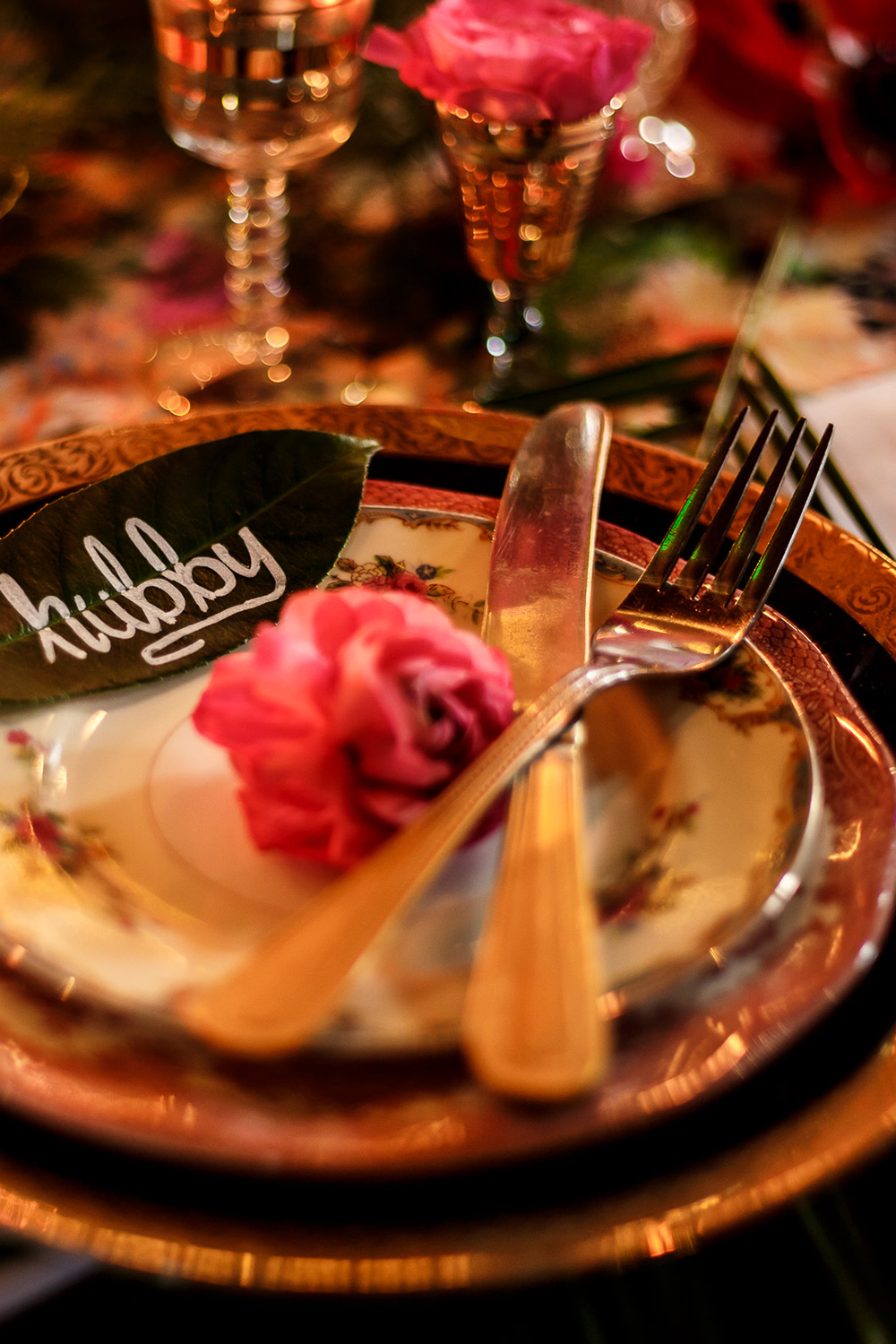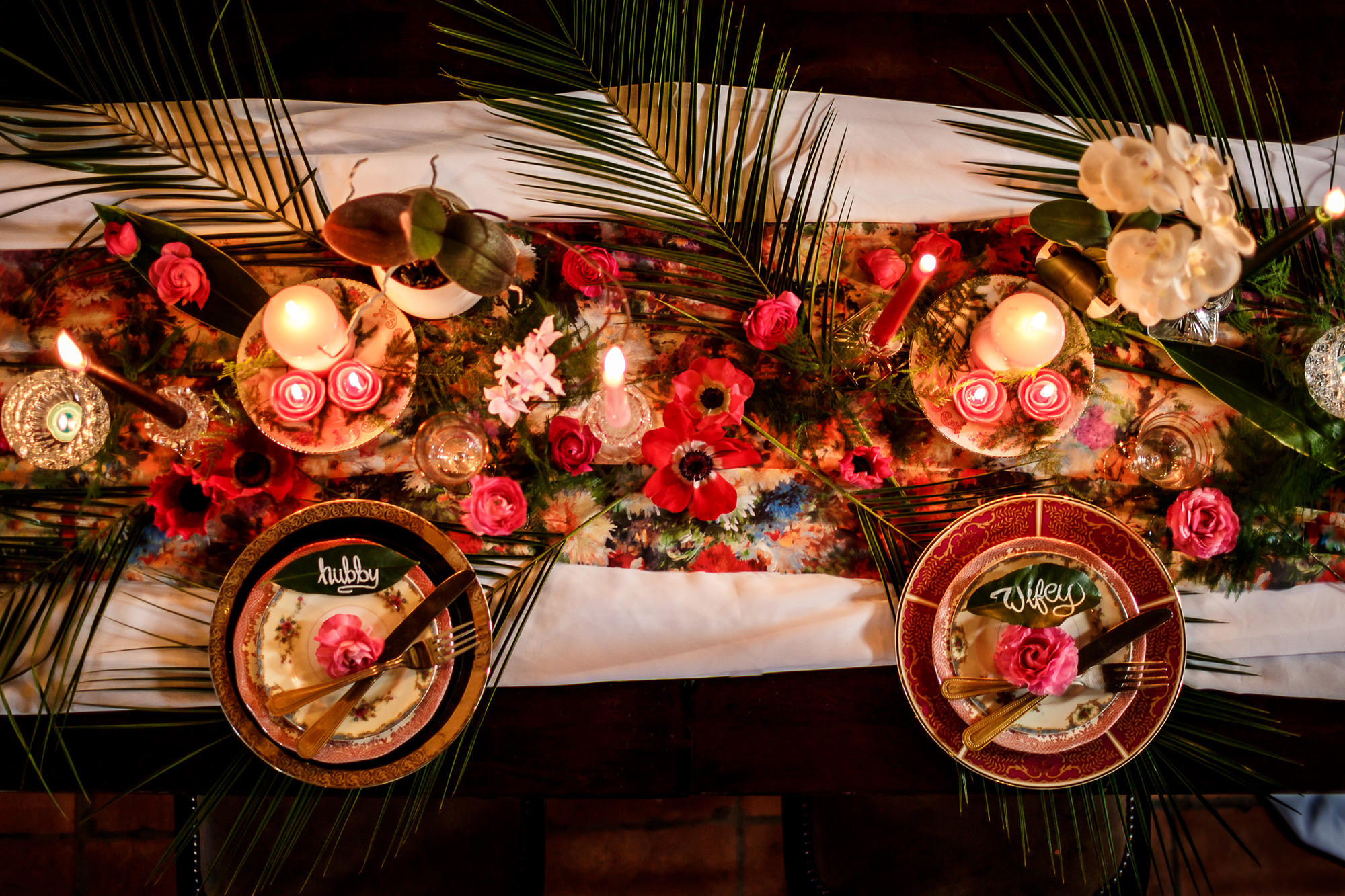 The colour and beauty of Cuba shone through in the styling, with the shoot dressed by Stardust Weddings & Events.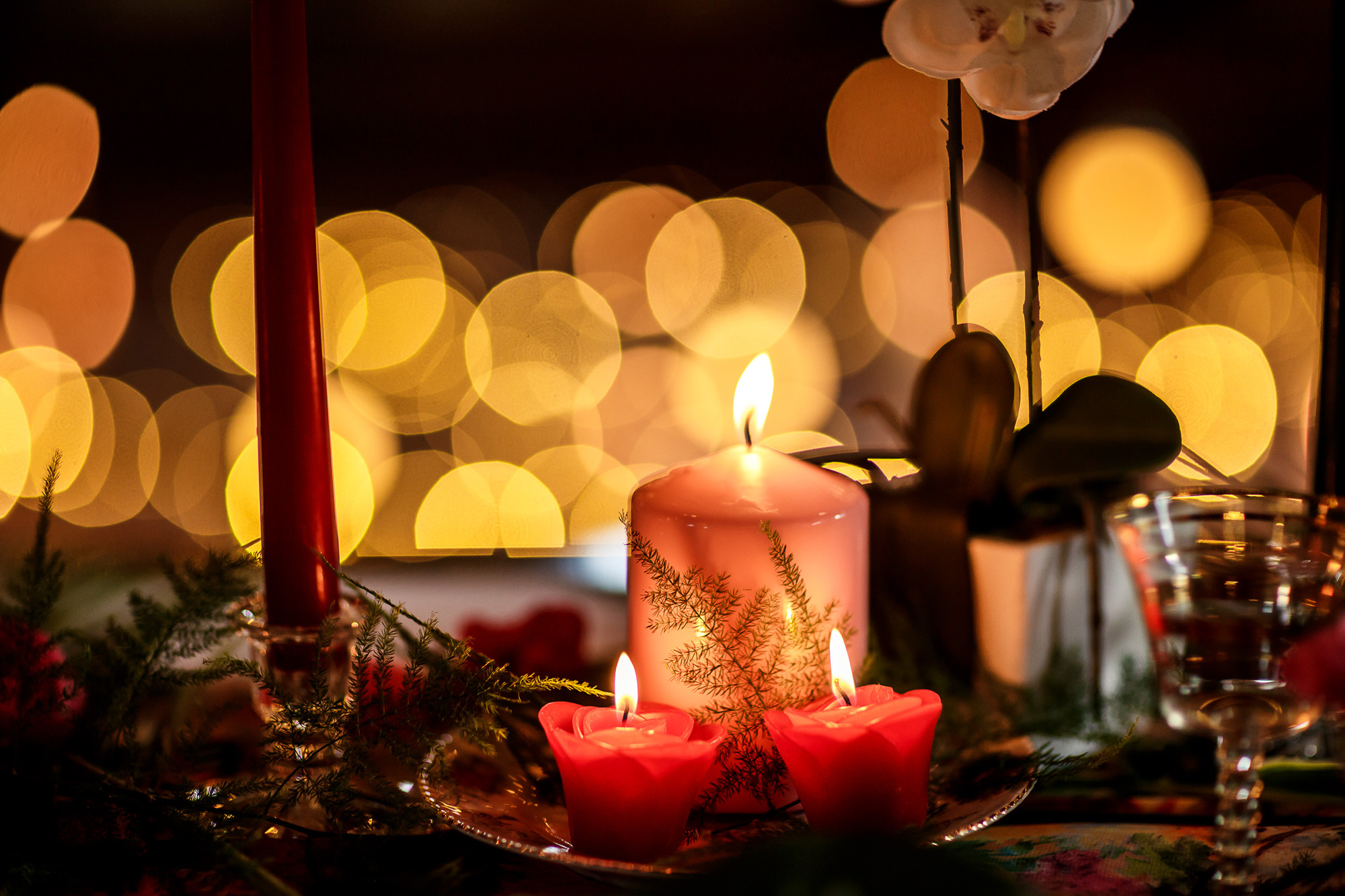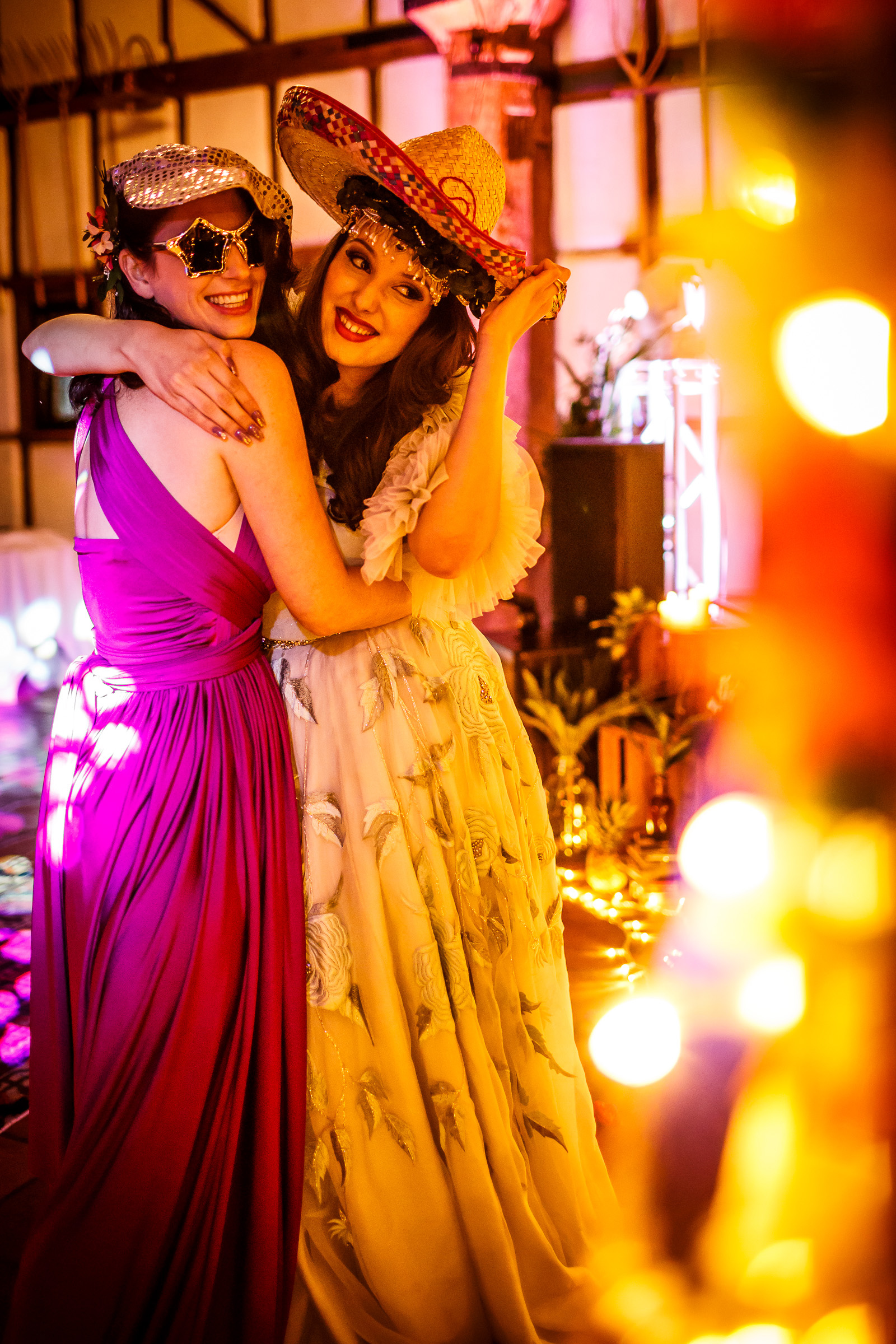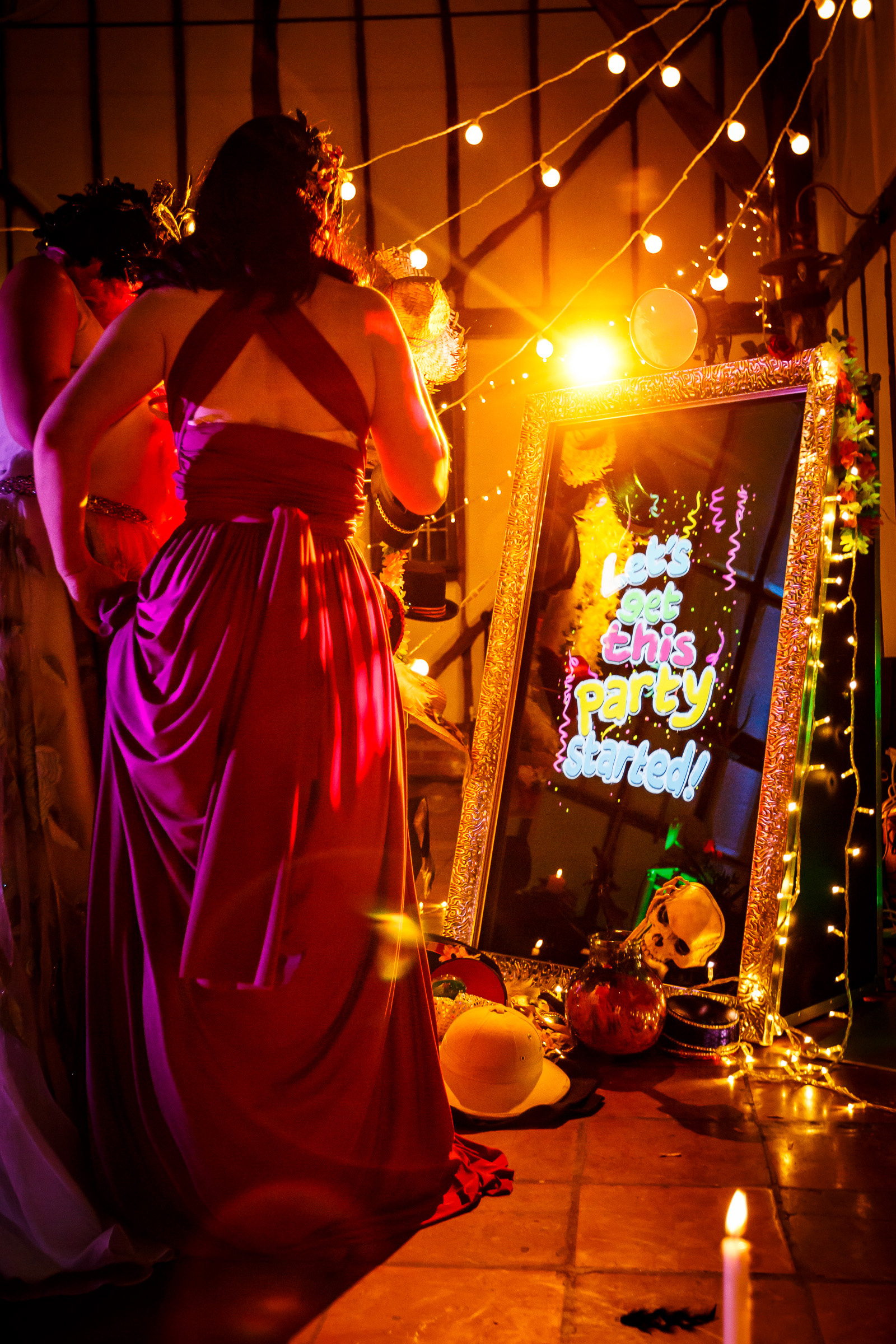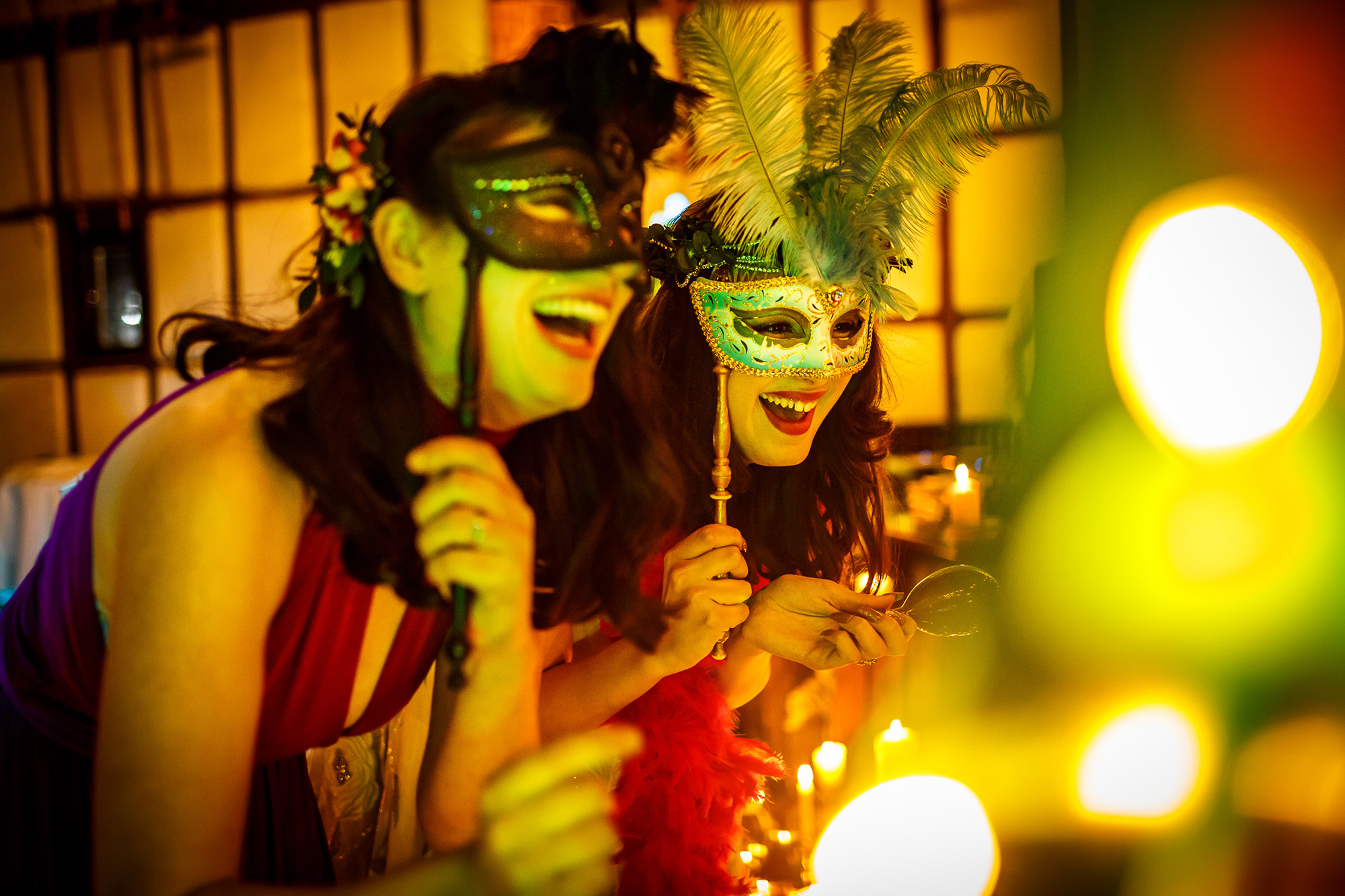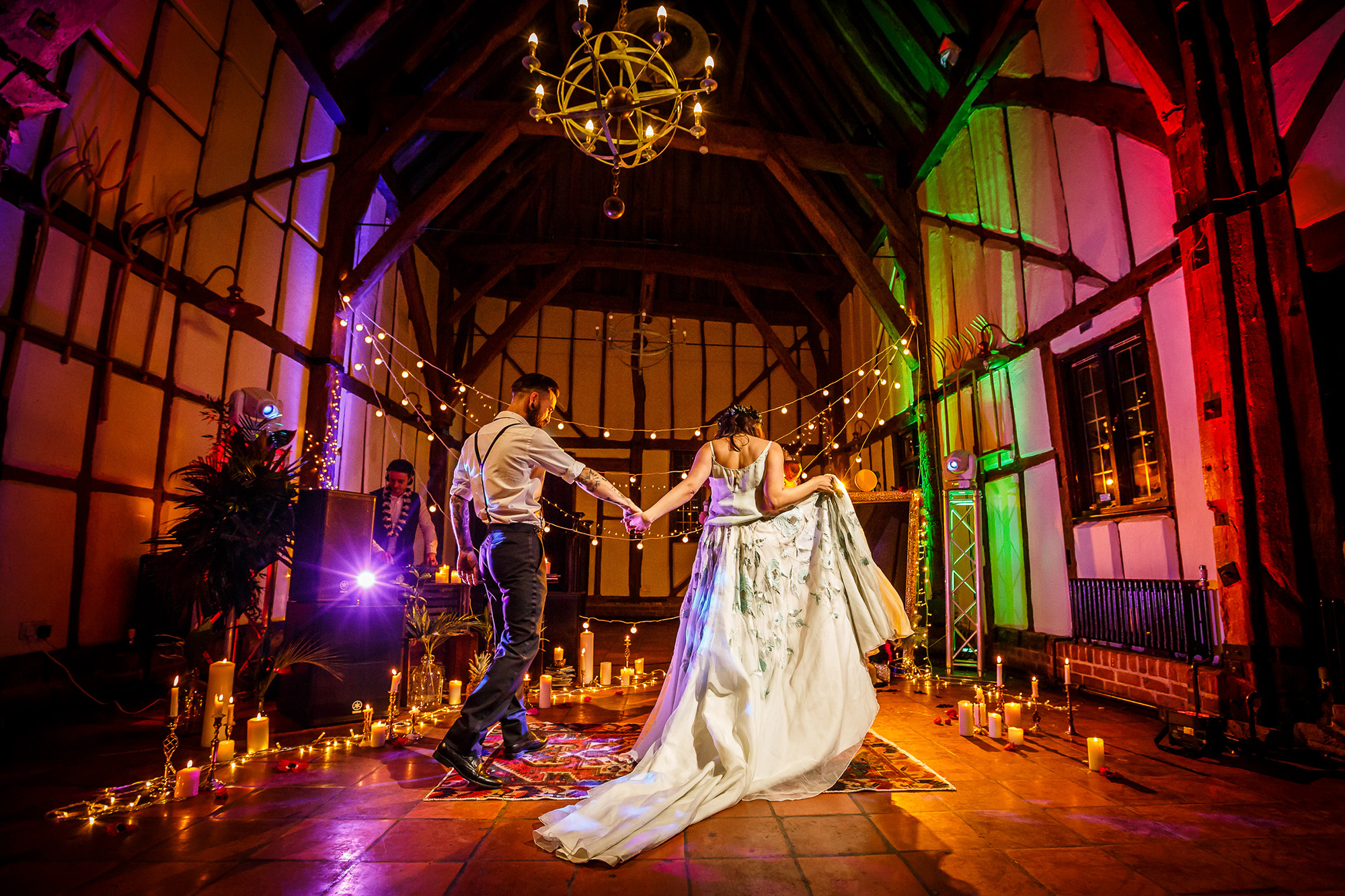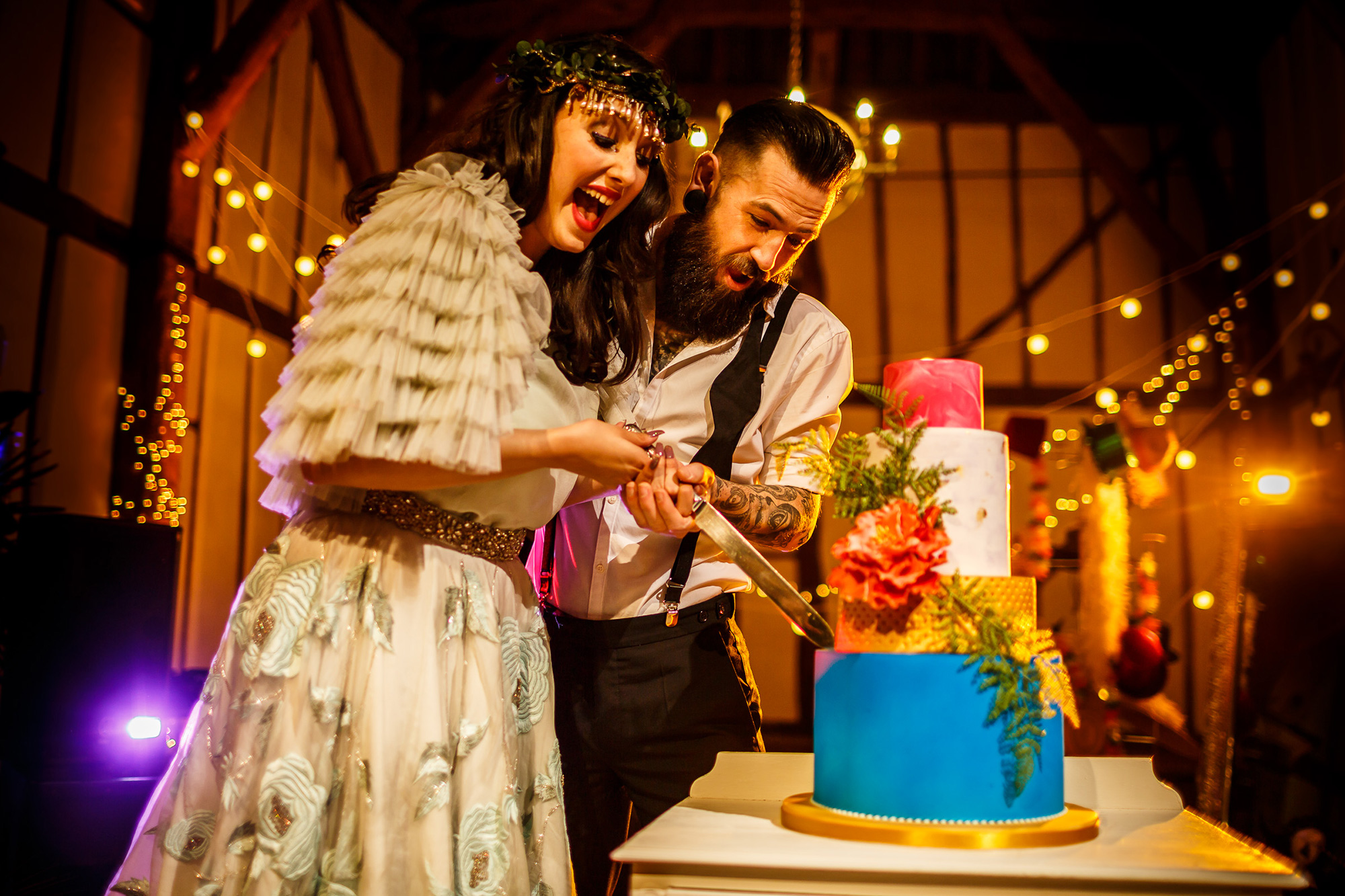 La Belle Cake Company created a colourful three-tiered number to go with the Cuban theme.