A white wedding was the last thing on Claire Marshall's mind when beau Damien McNulty proposed on Christmas Eve.
"I usually only ever wear black," Claire, 27, explains. "The theme for my hen was gothic. They made me go as Barbie – I've never been so uncomfortable."
On her wedding day however, Claire couldn't have been more at ease in her hand-crafted Shauna Fay wedding gown.  "I have always said that my wedding dress would never be white and it would somehow involve my favourite colour – black."
The long sleeves, mushroom tone and hint of sparkle were teamed with black velvet buttons, a black waist sash and matching strappy stilettos to create a sophisticated look for the beauty therapy proprietor.
Claire and Damien, 31, held their classic wedding at St Laurence's Chapel in Omeath, Country Louth, on March 14, 2015 in front of an intimate 44 guests. "We kept the vows traditional – they were all we needed to say," says Claire. The celebrations continued at Tranquility House, Carlingford.
Their laid back style got them into a bit of strife after forgetting to register with the Republic of Ireland three months before the day. "We had to go to court to get a letter of exemption!" recalls the bride. "I felt like such a criminal… It was an experience to say the least and we both hope it was a our first and last time in a courtroom."
Photos courtesy of Divine Photography.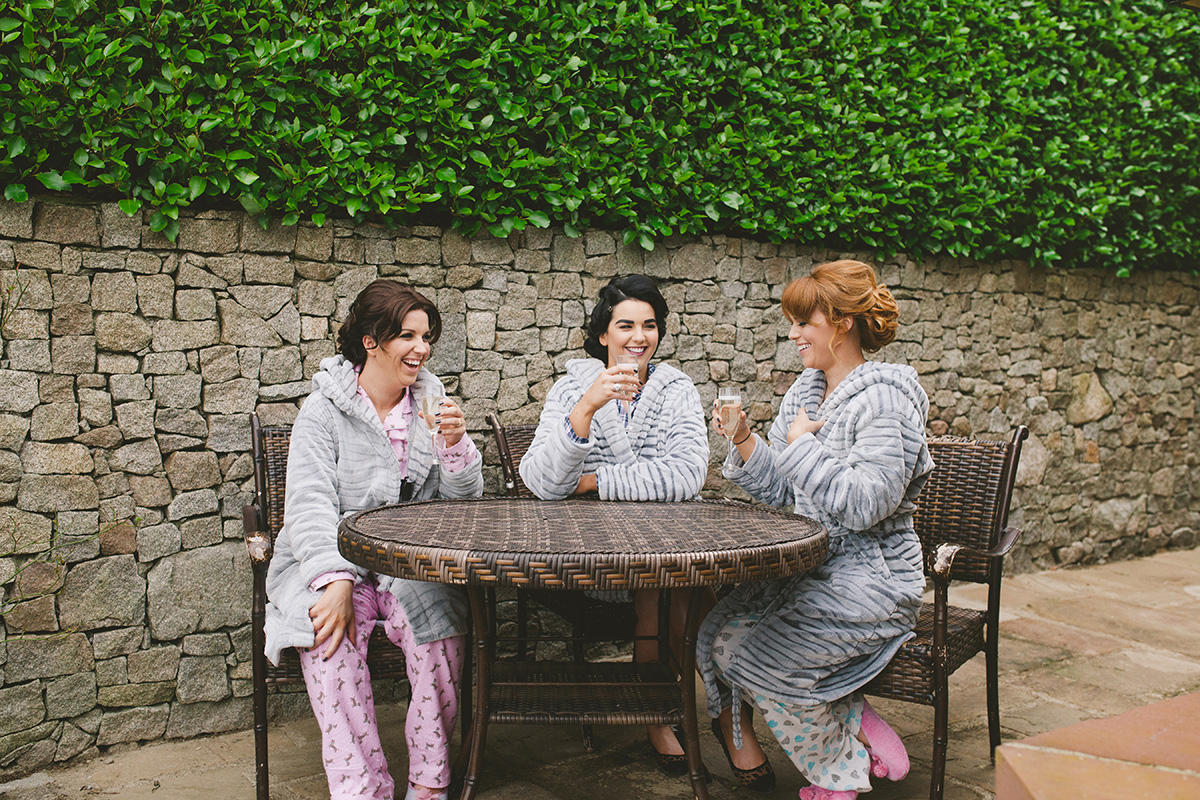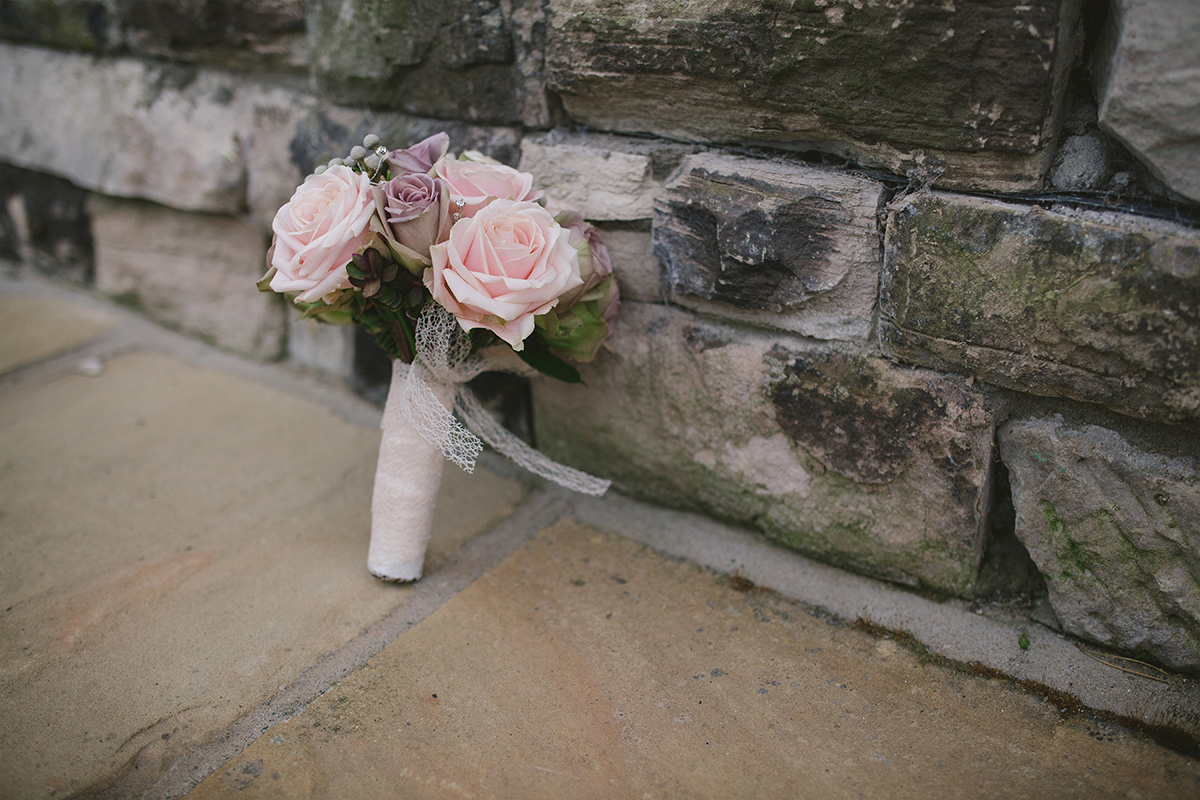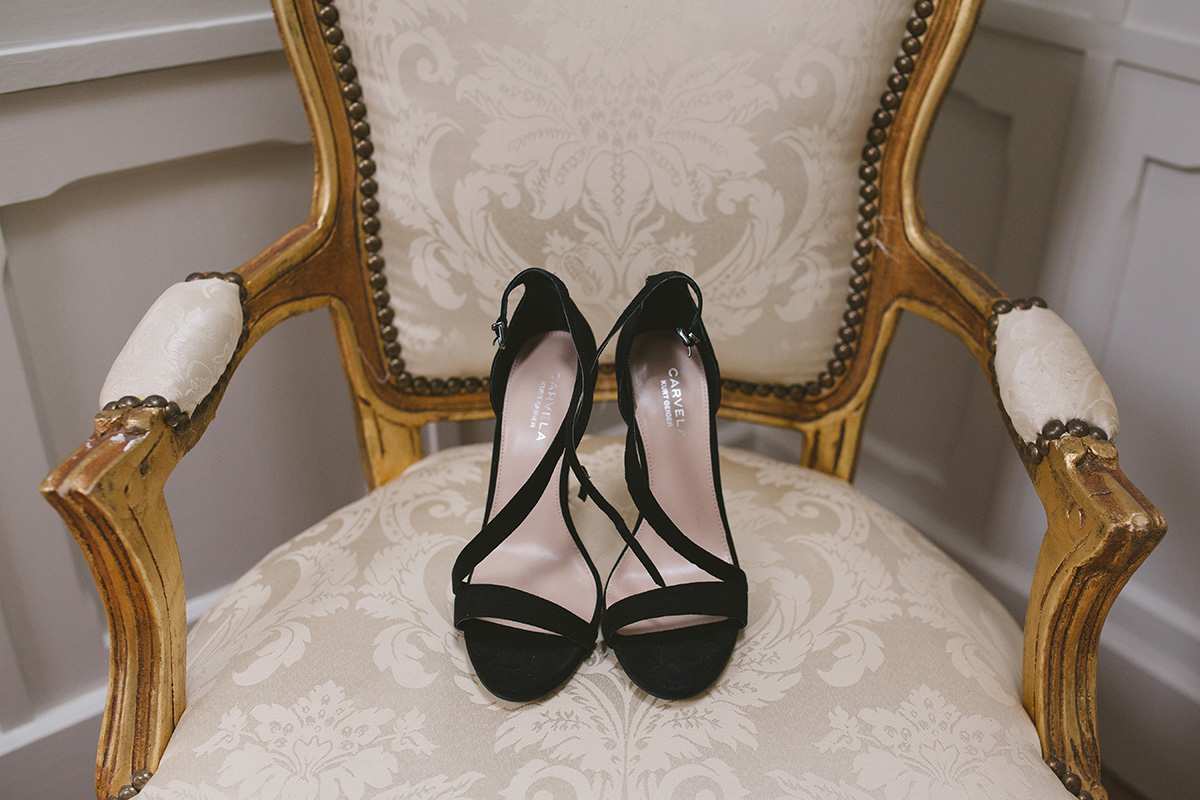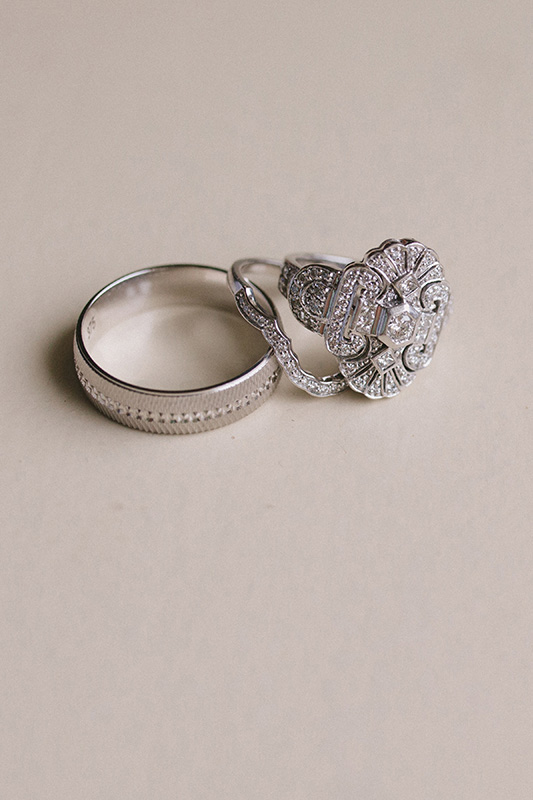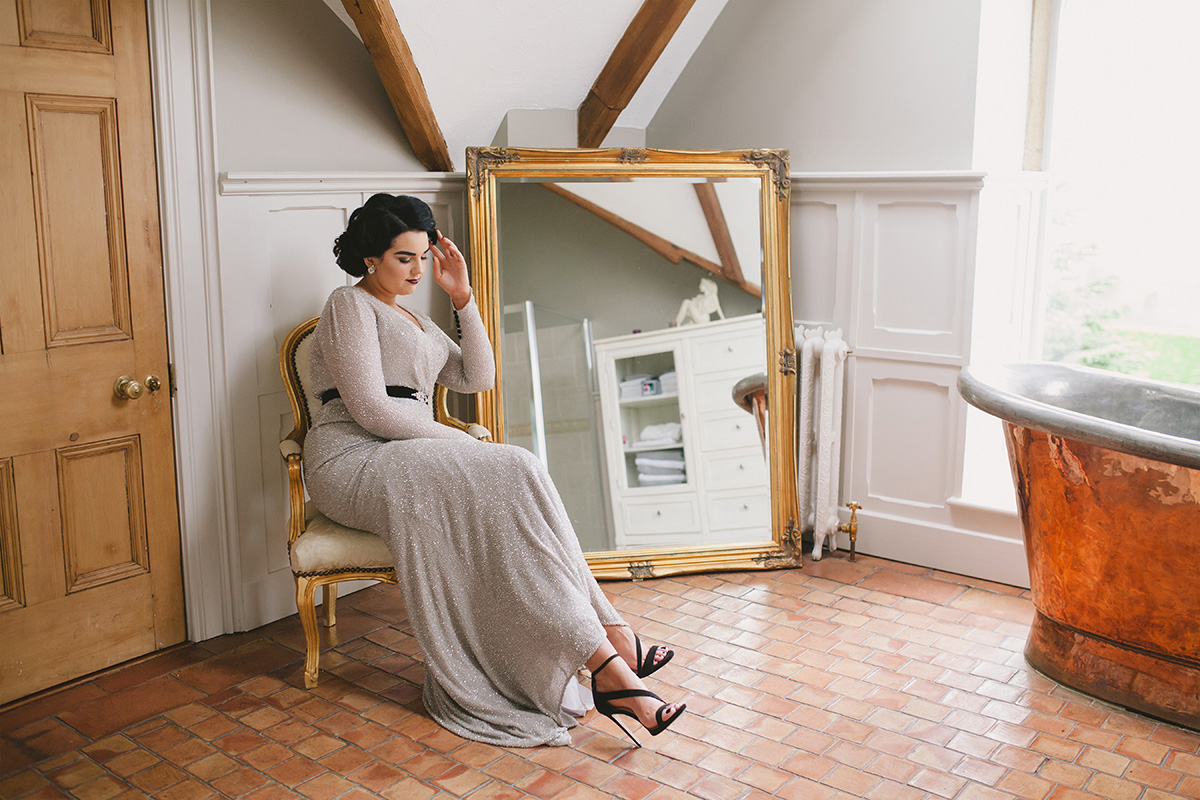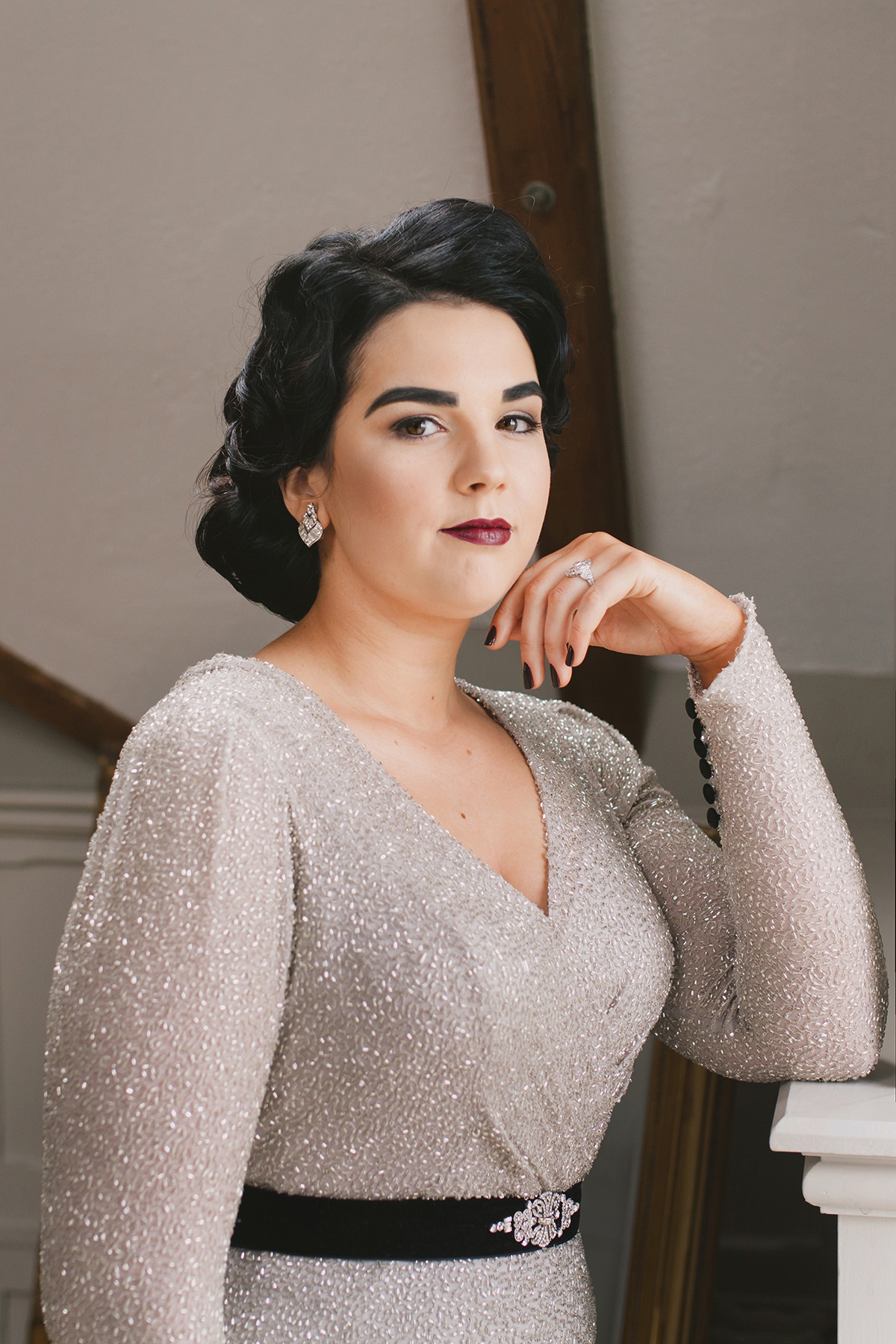 It's no surprise that beauty therapist Claire looked stunning on her wedding day. She teamed her hand-made gown with a plum lip and bold brows.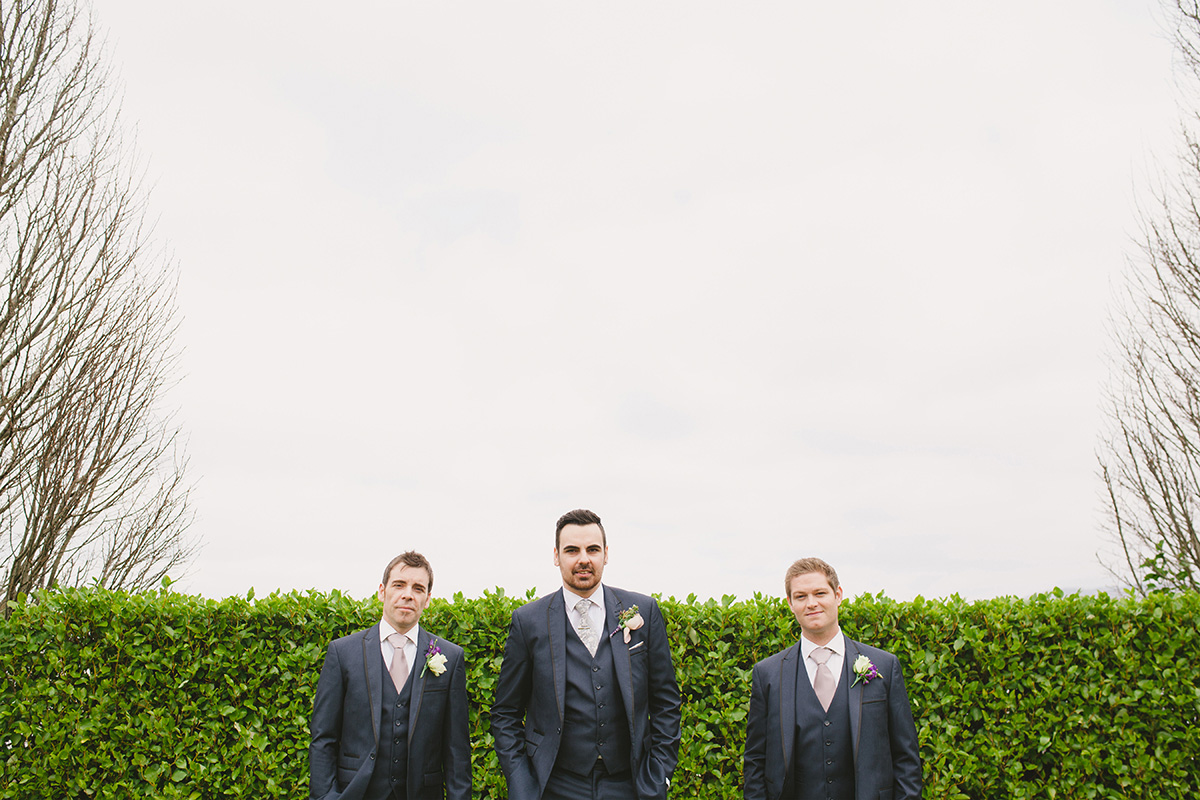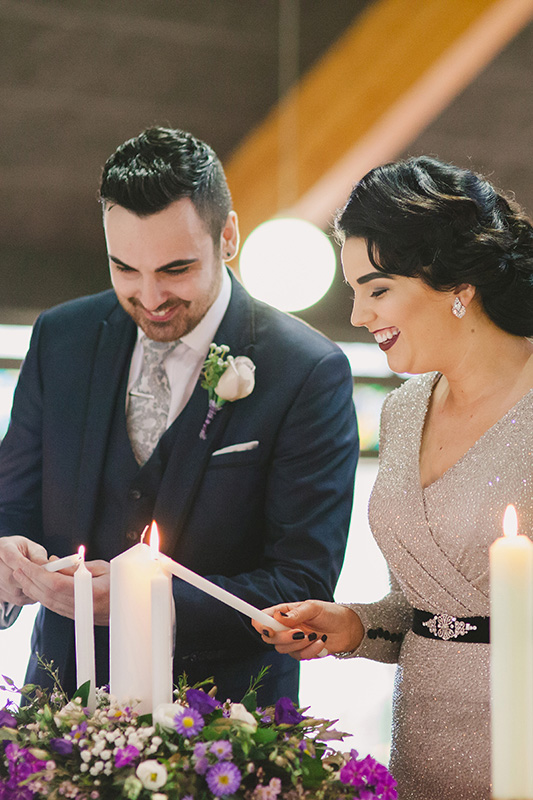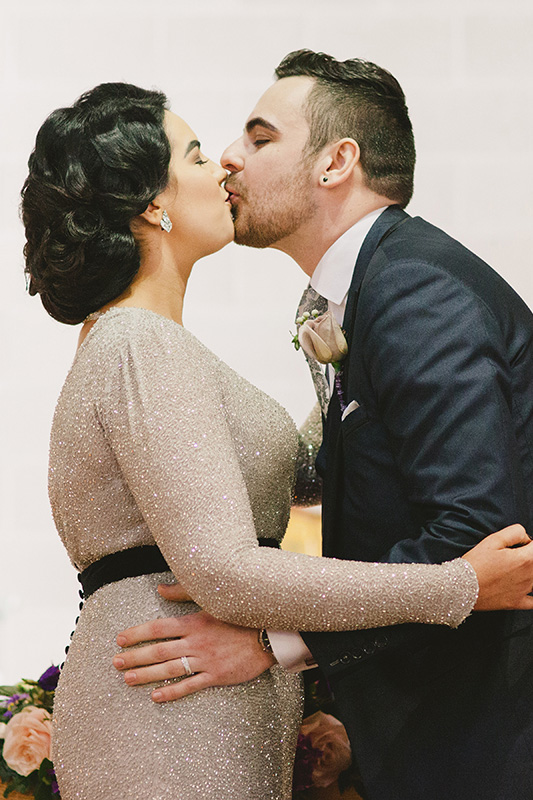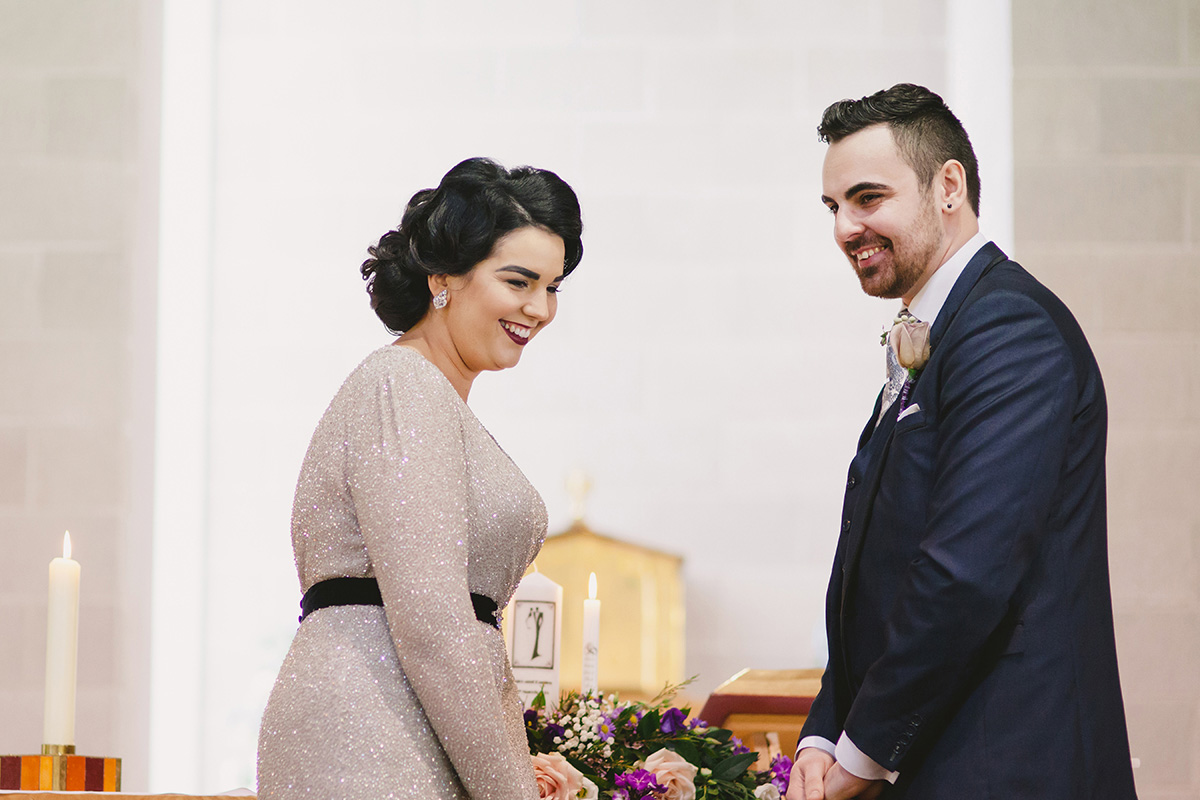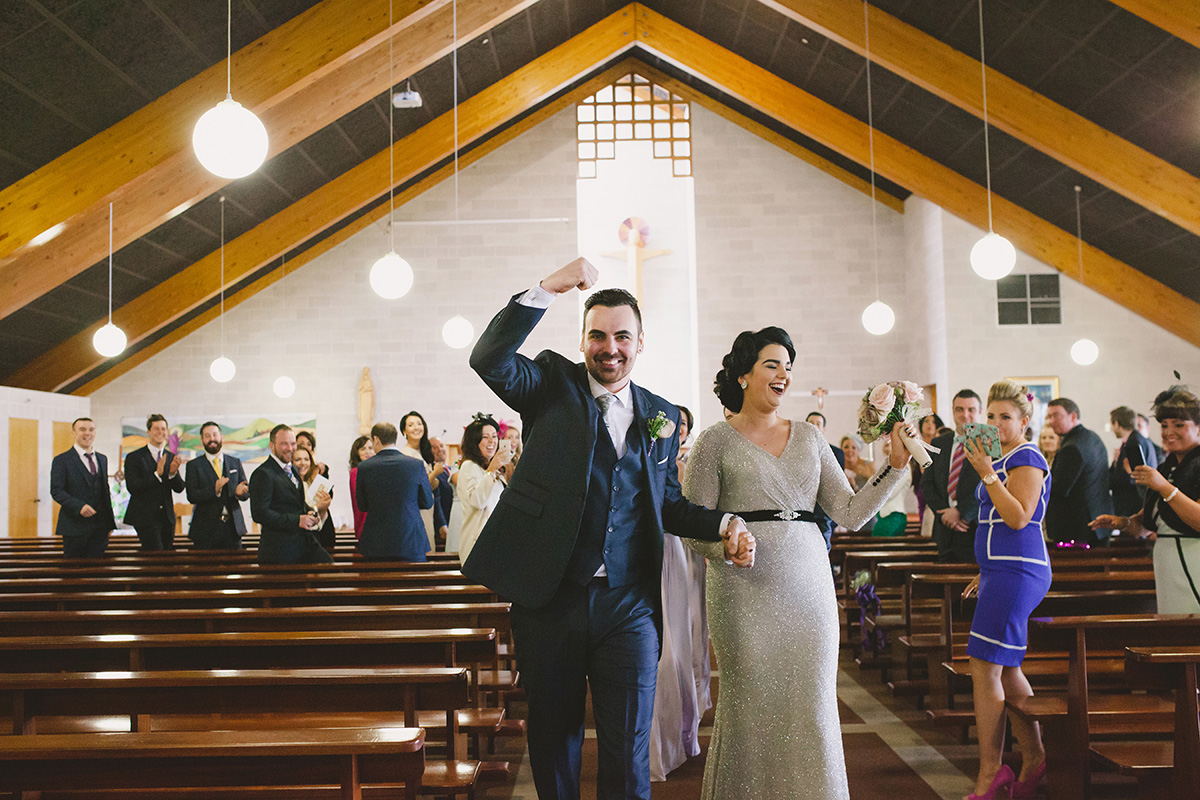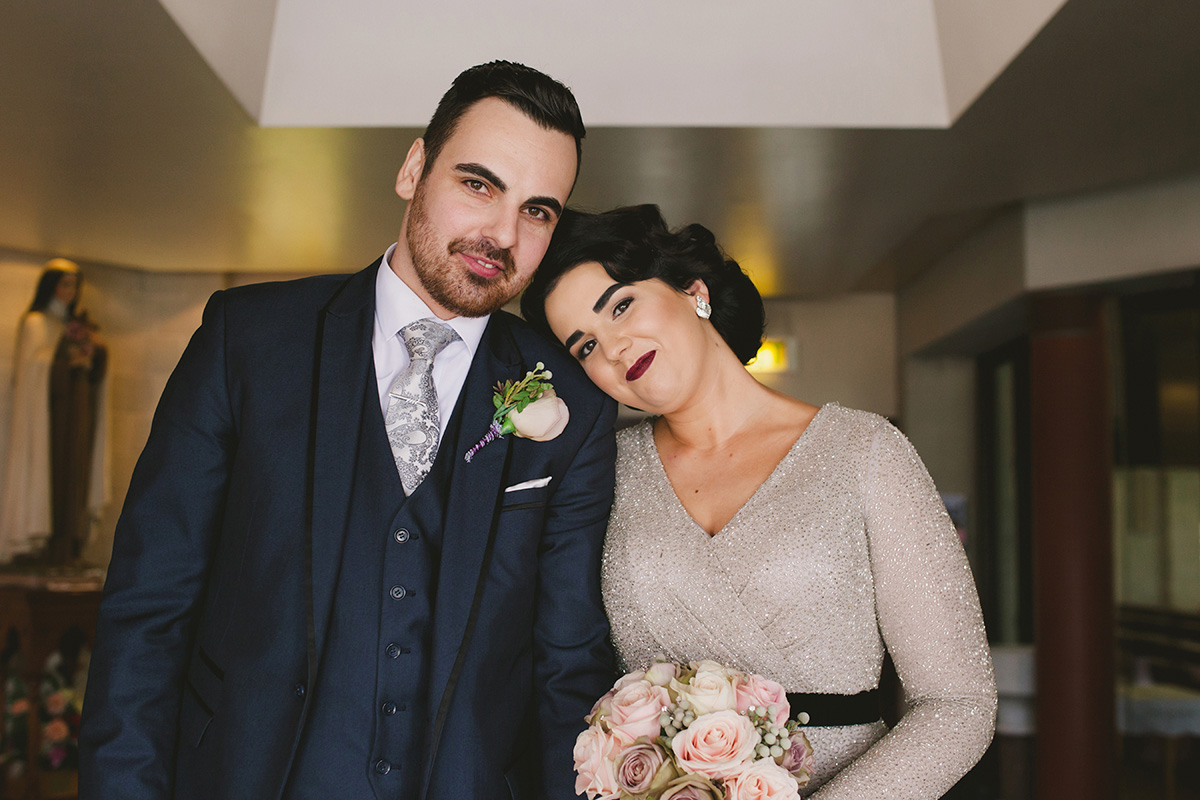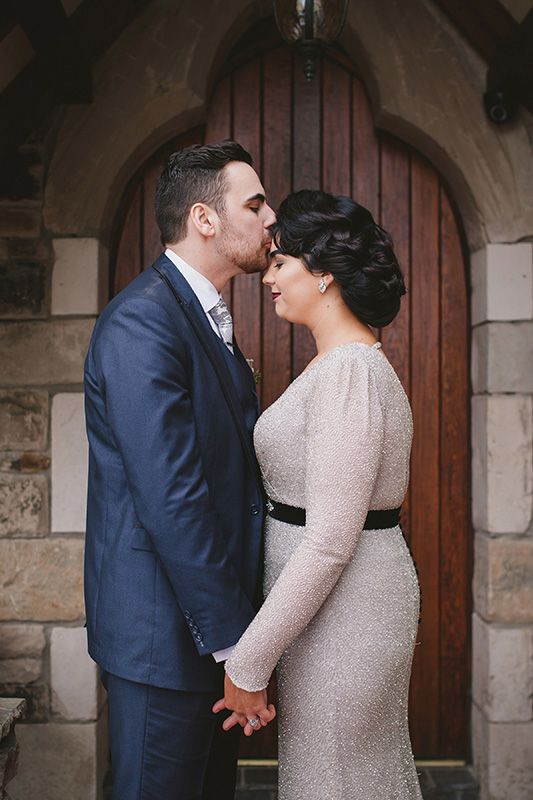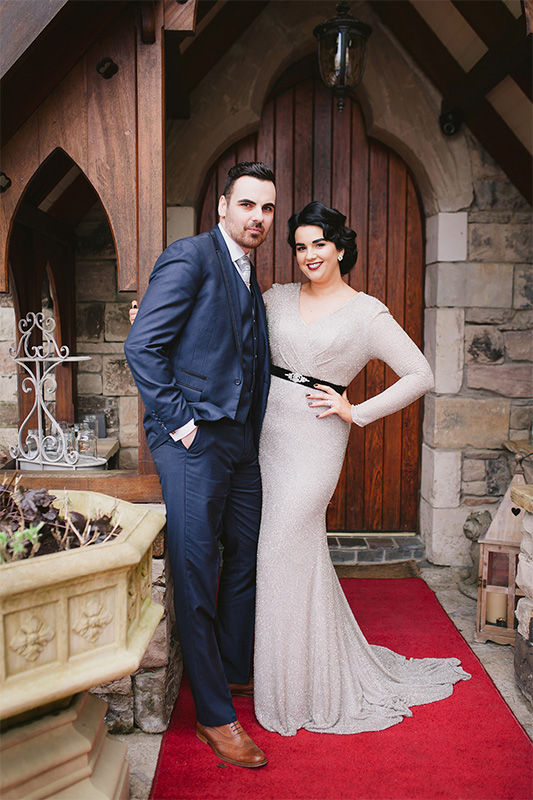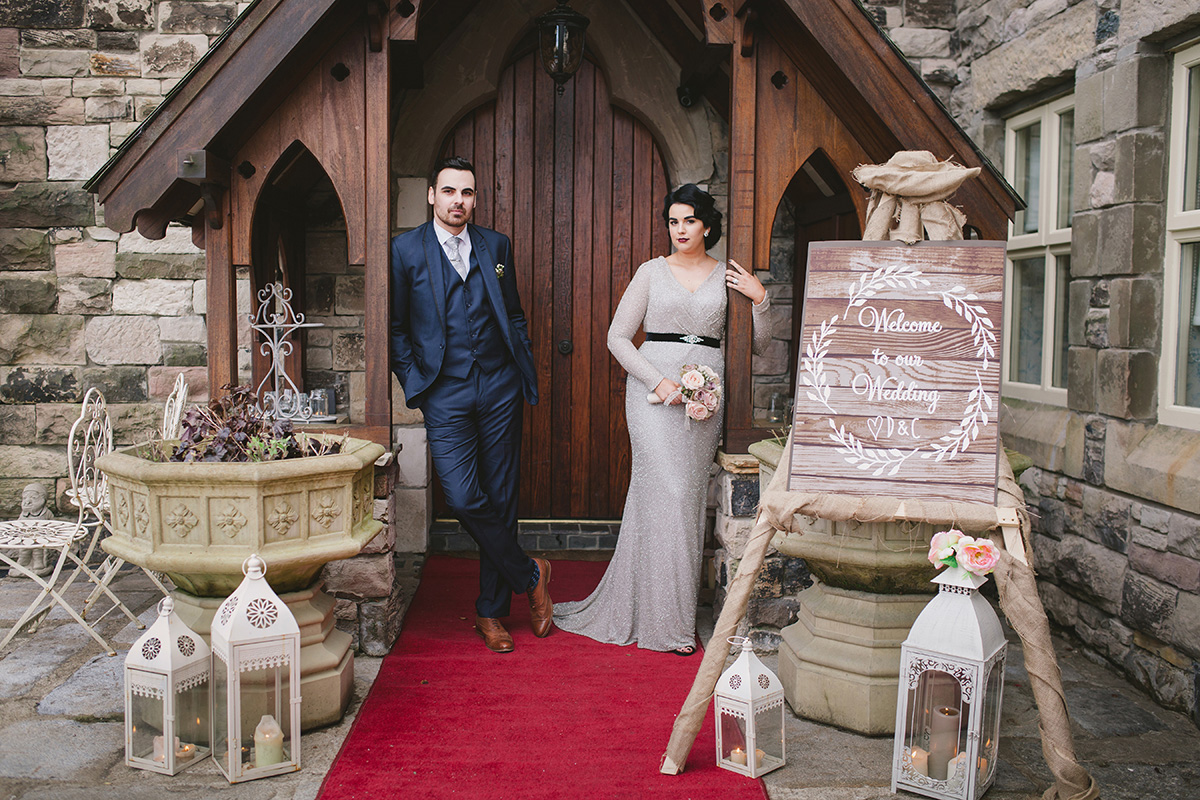 Claire and Damien met at a nightclub in their local town 10 years ago. "We approached each other on the dancefloor and we just clicked," Claire says.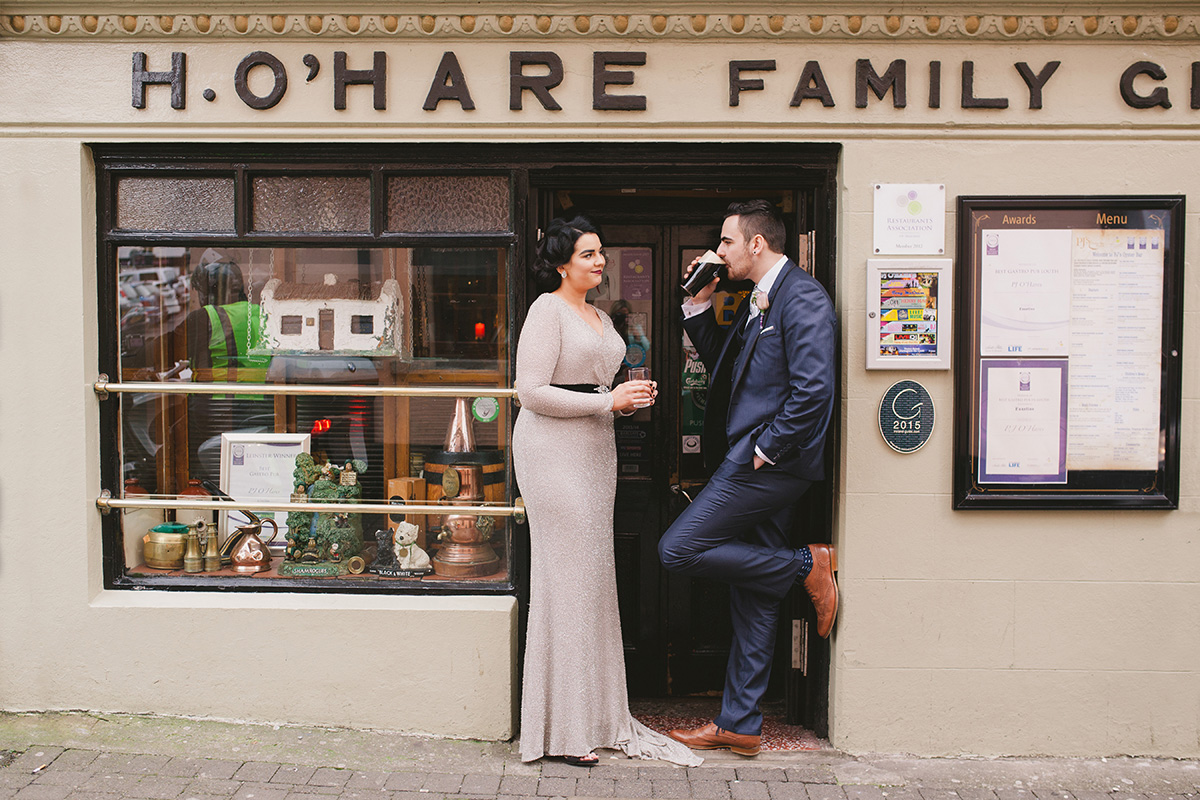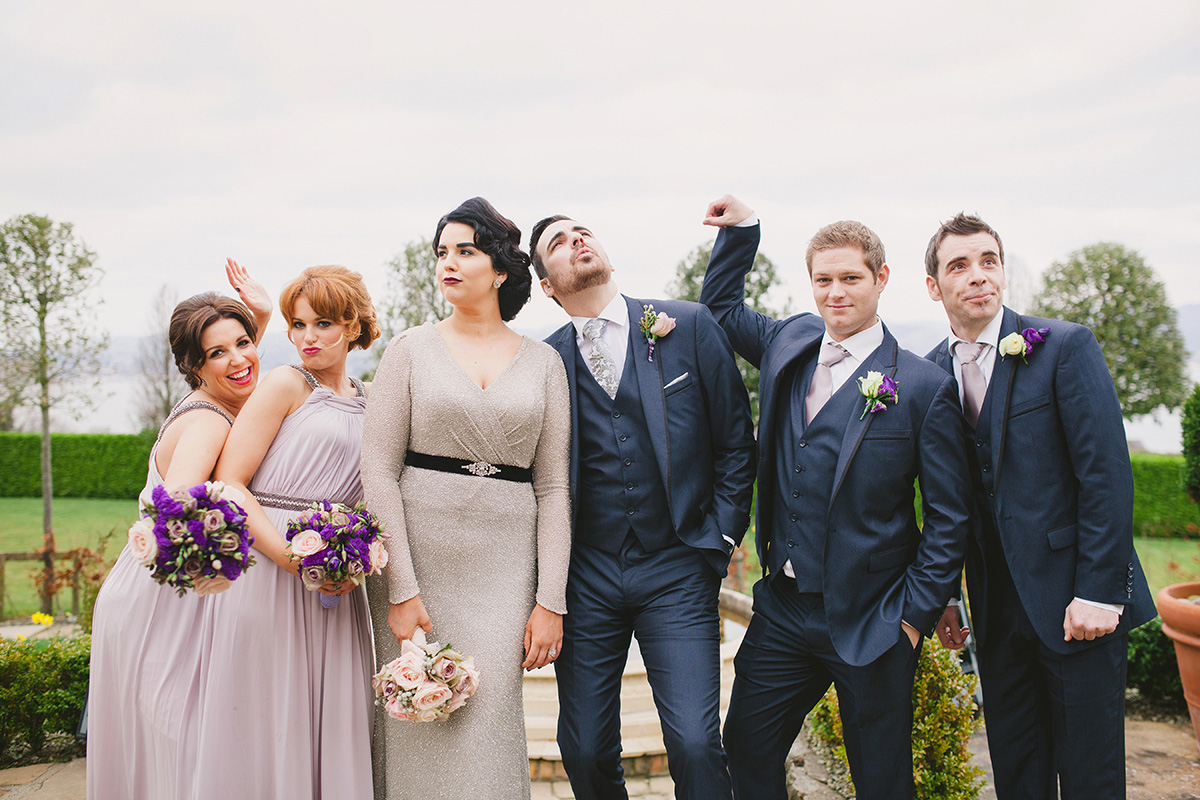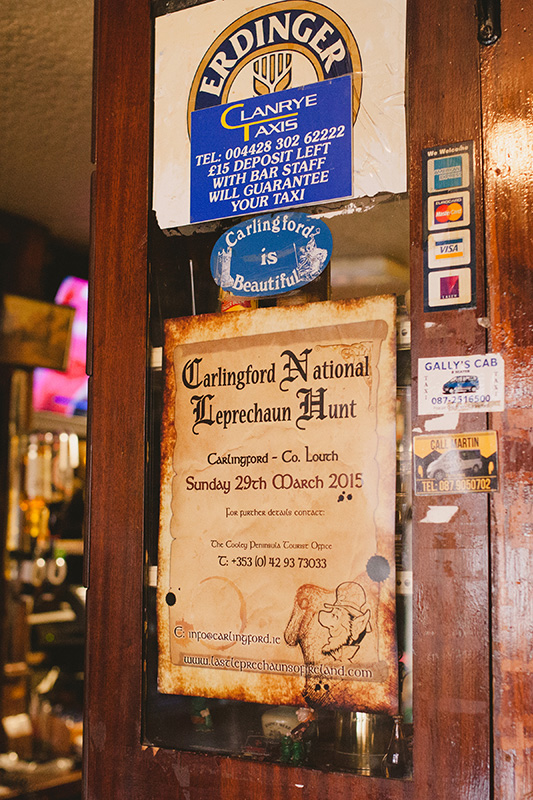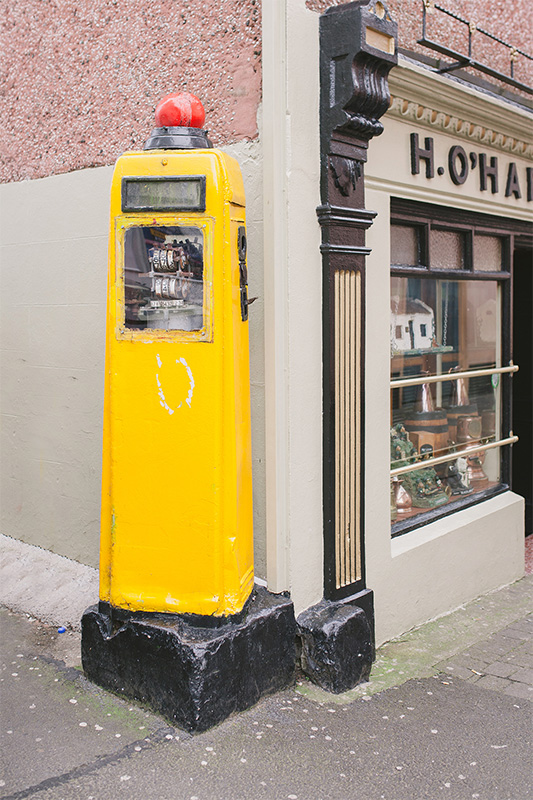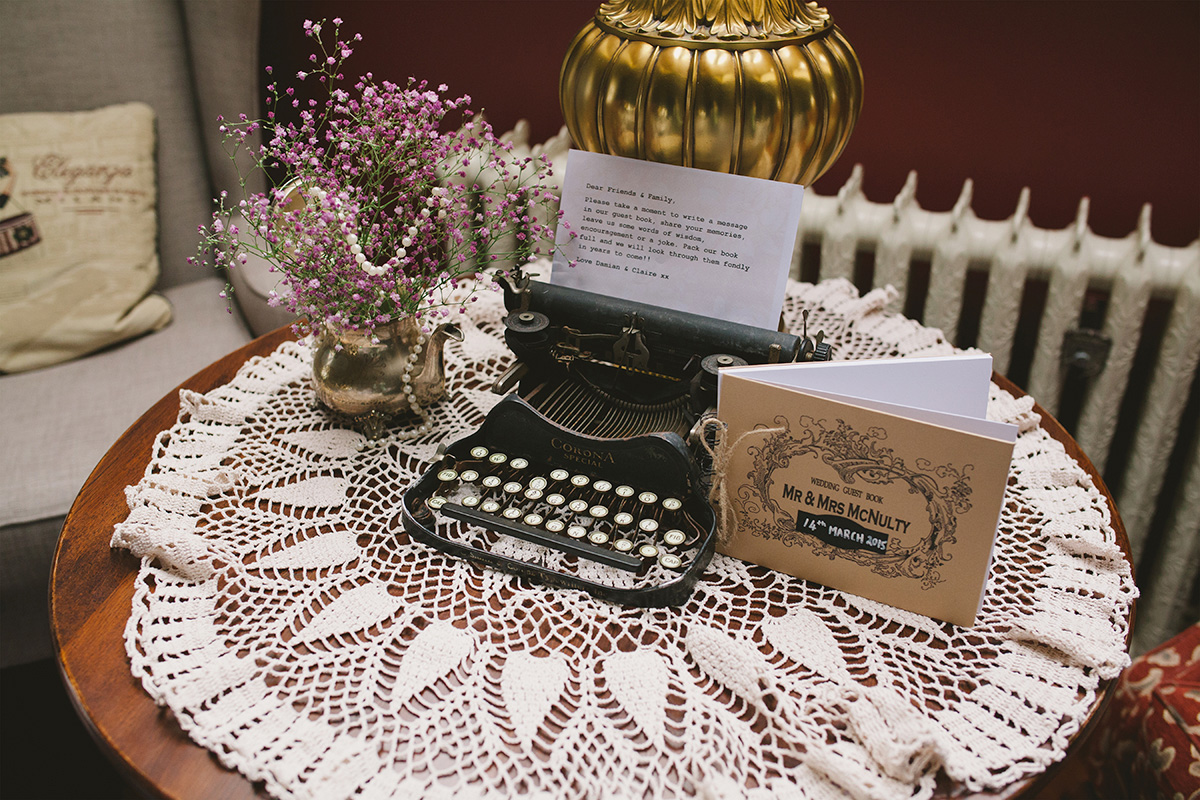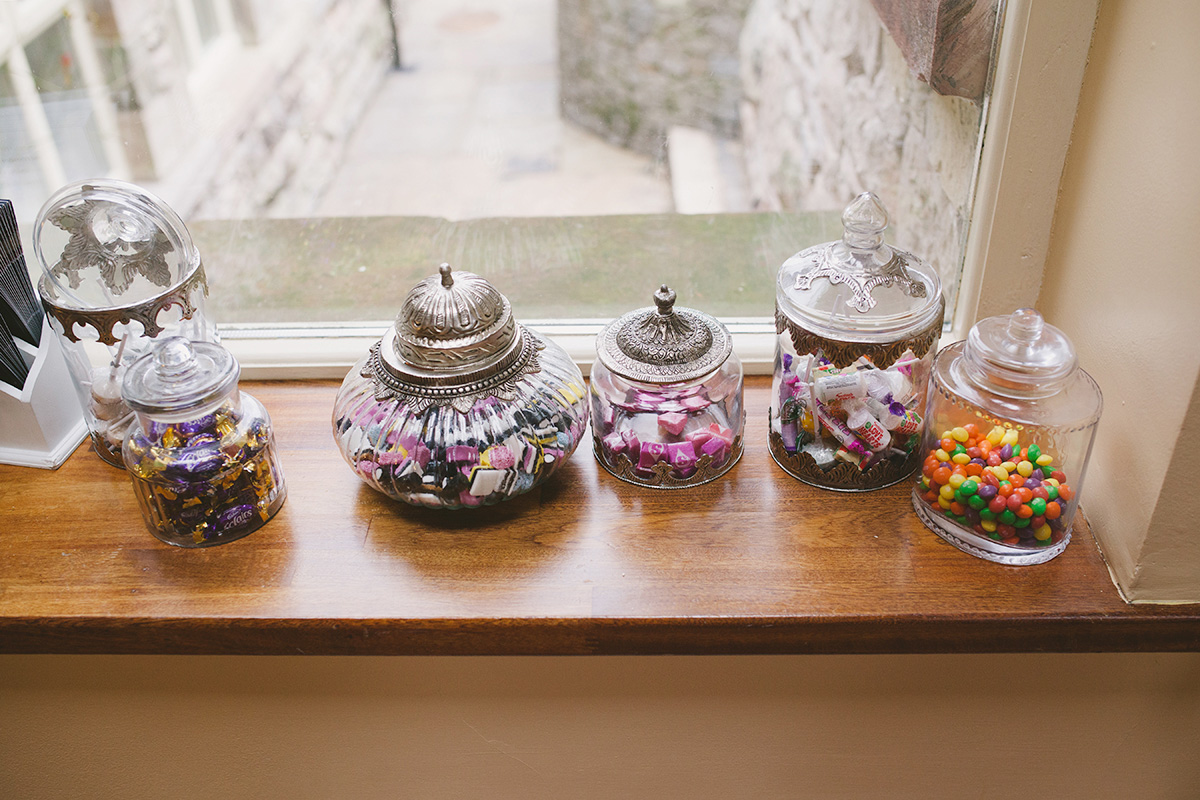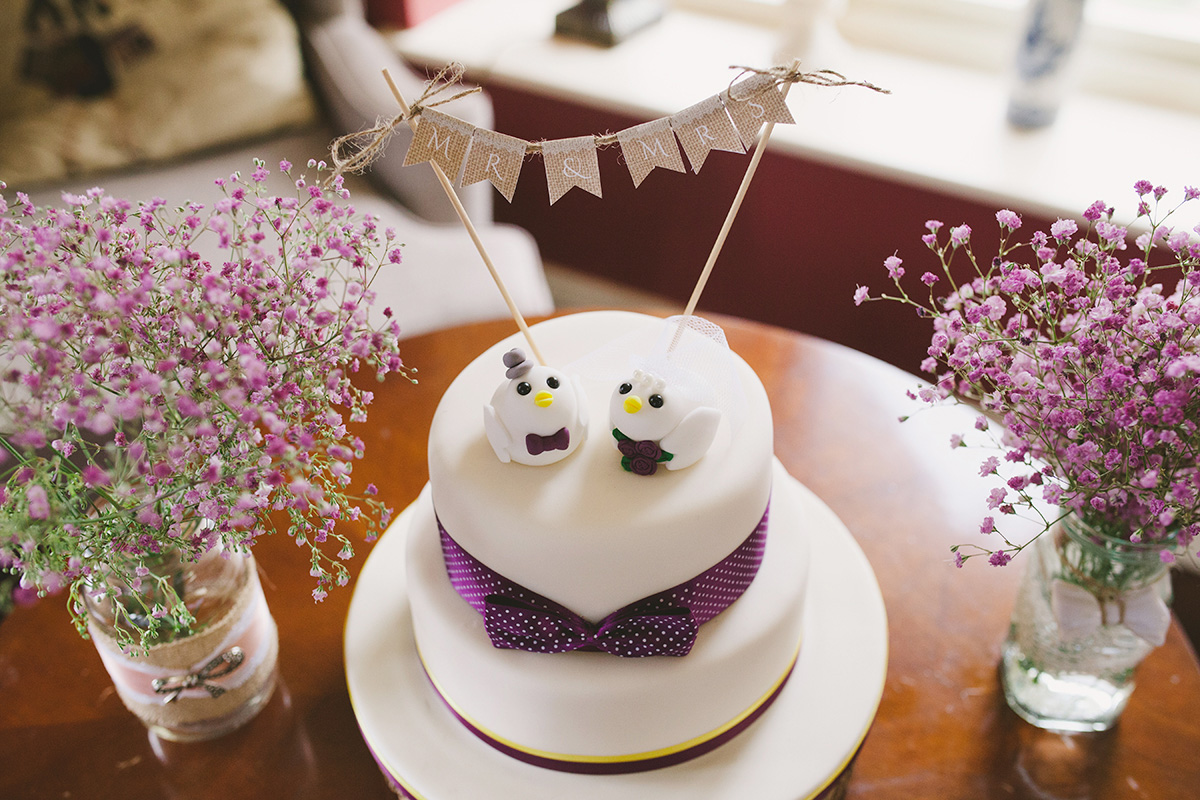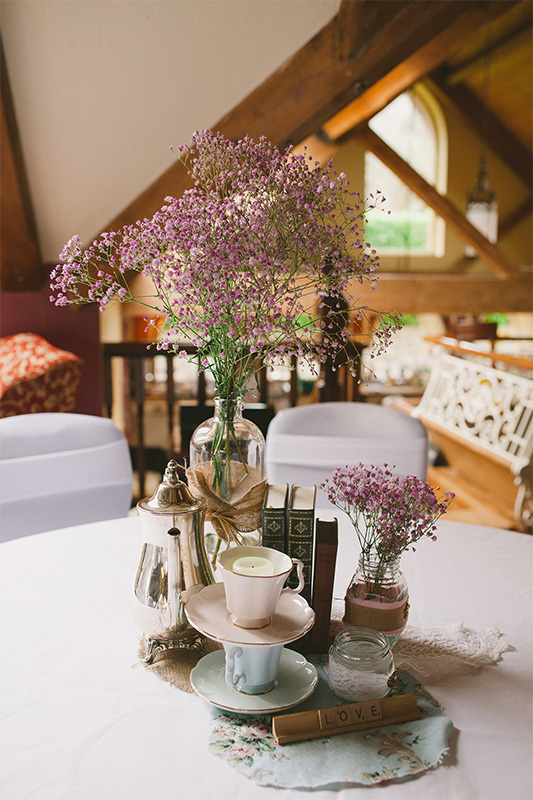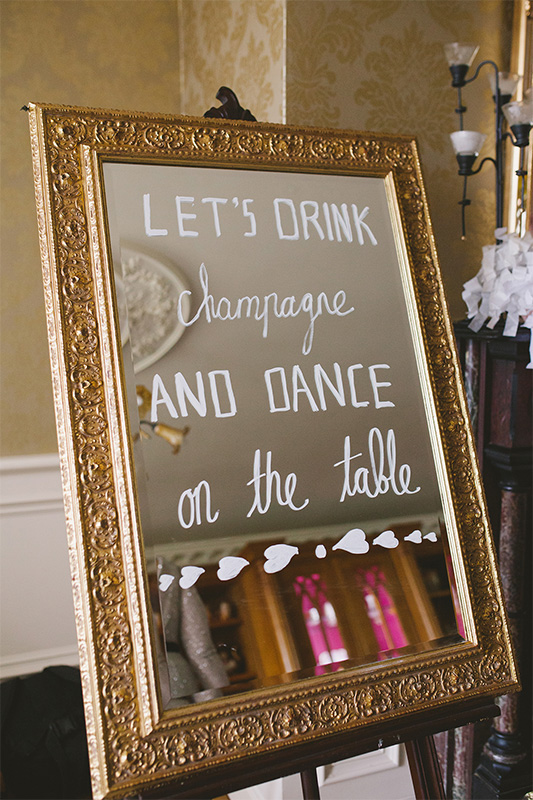 Claire credits the creative team from Changing Events for dressing the room in the shabby chic style the couple were after. "It had the ultimate wow factor," Claire says.