Vicky and Steve's classic London wedding day was all about making loved ones feel included and comfortable.
It was the same priority when Steve, 45, decided to propose to Vicky, 37, several years ago. "My family live in the US and I see them about twice a year so Steve's proposal was truly thoughtful; he wanted to do it when we had both gone away for a romantic weekend but he waited for the following month to ask me, when my family were visiting," explains Vicky. "We had gone to Manchester to visit other family members and he asked me in our little hotel room, just the two of us, but it gave me the chance to share it with my family afterwards."
They married on August 25, 2018 at Winchester House in London with 90 guests. "My main aim for the wedding day, was that I wanted one location for the ceremony and reception," says the bride. "I didn't want people to have to organise moving around, I wanted a warm beautiful day where people could arrive, take their jackets off have a drink, relax and enjoy. It was about family, friends and a good time."
Vicky recalls on the day guests spread all over the venue in little locations, just chatting and hanging out on a summer evening.
Photos courtesy of Sundance Wedding Photography.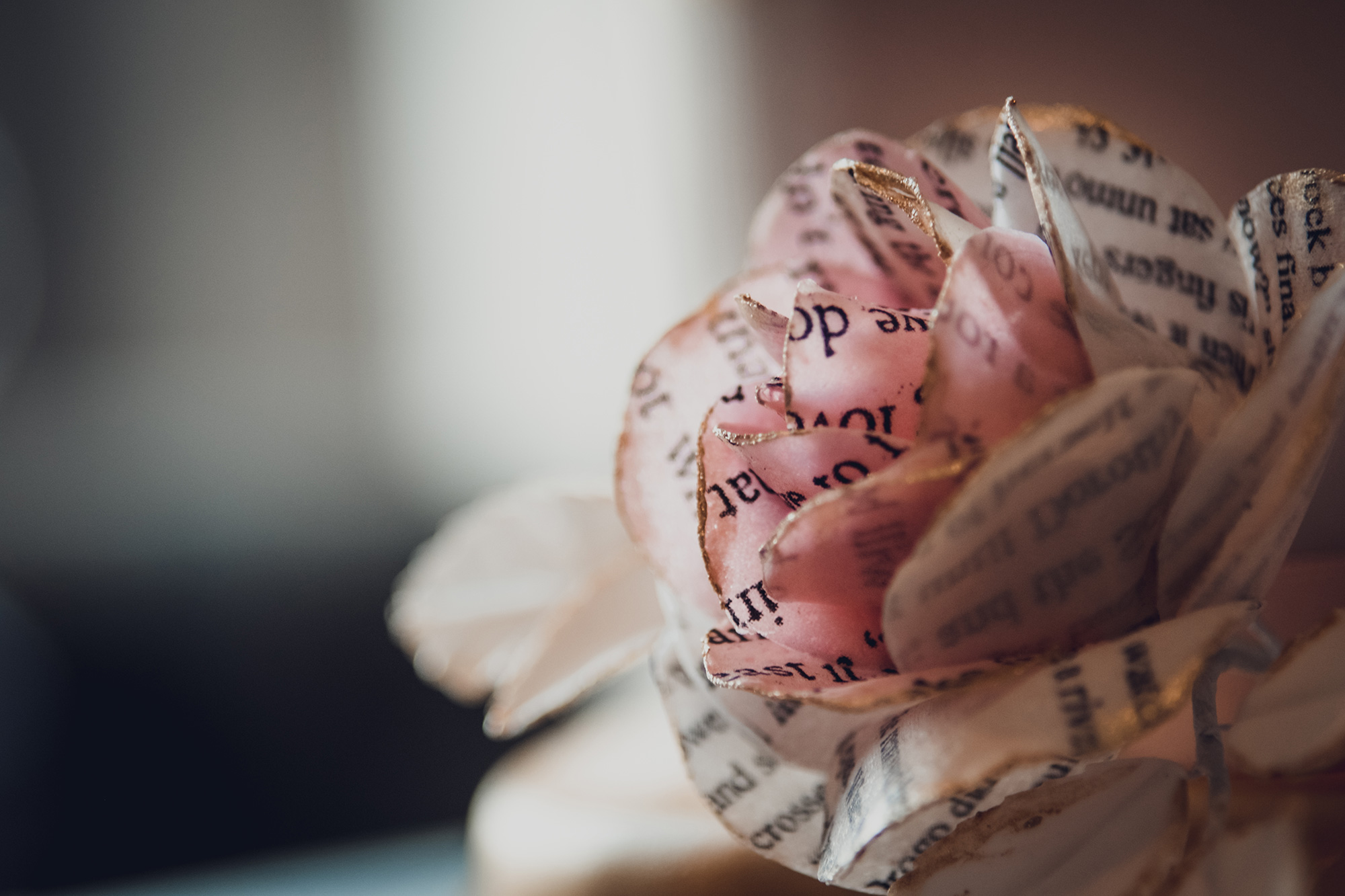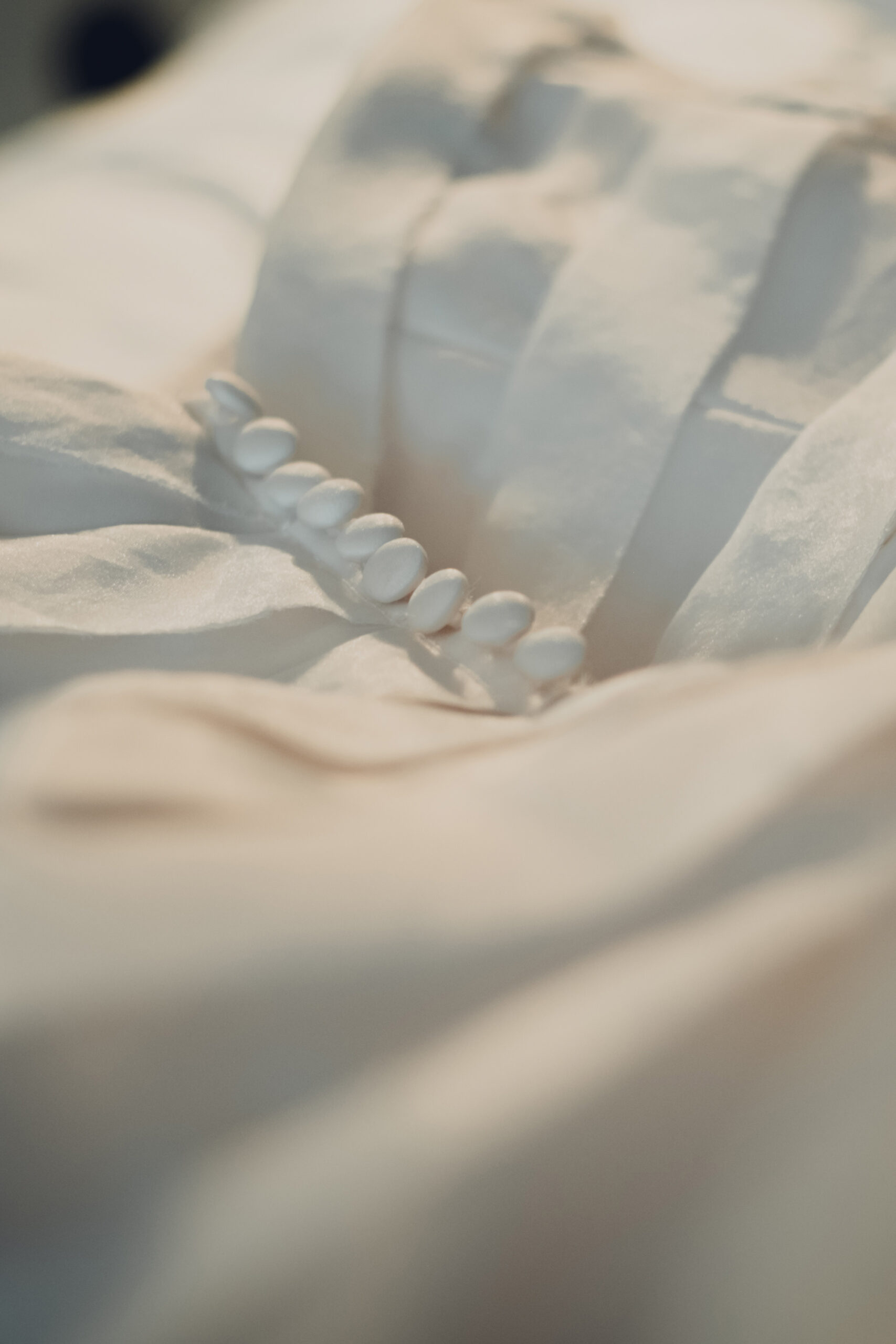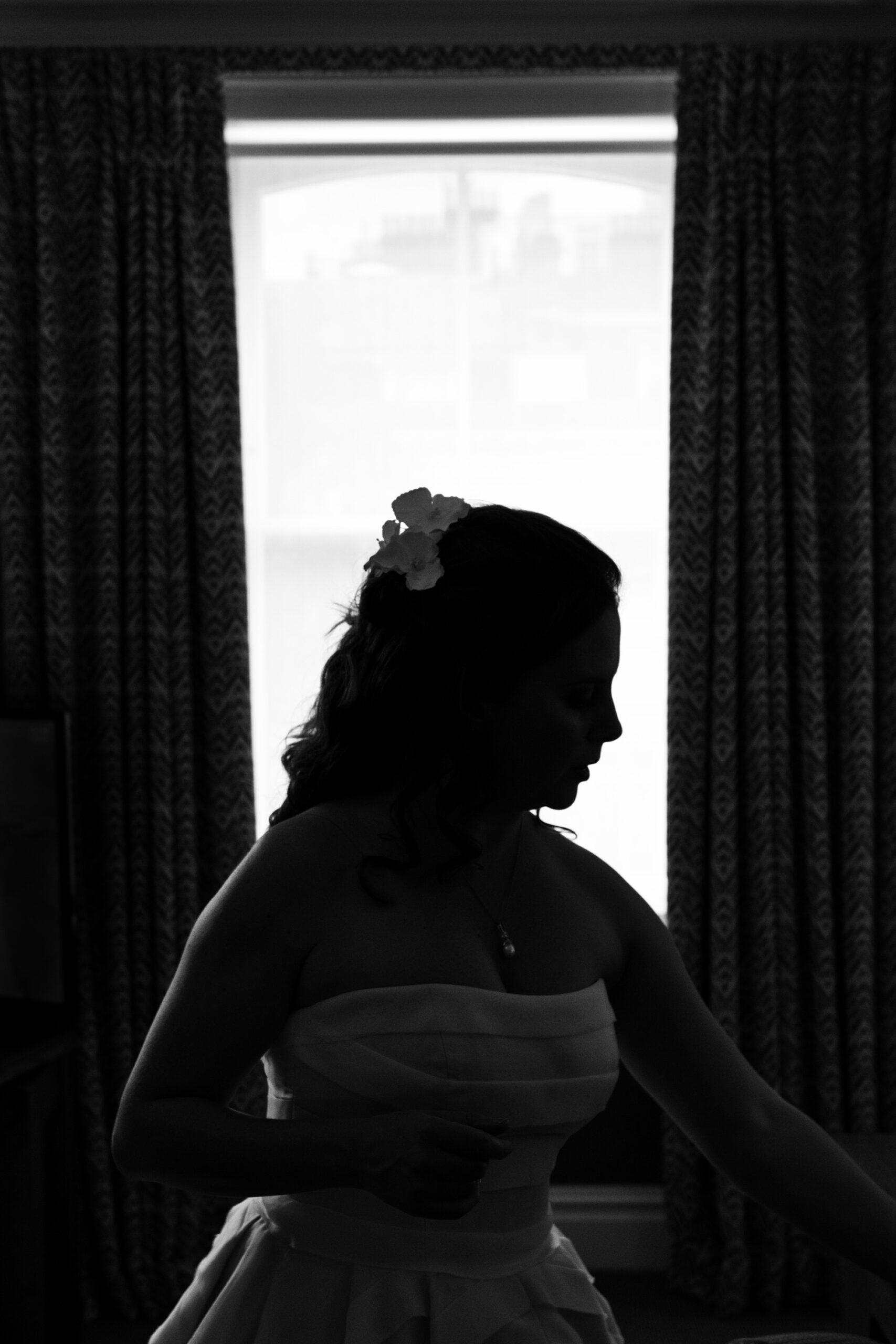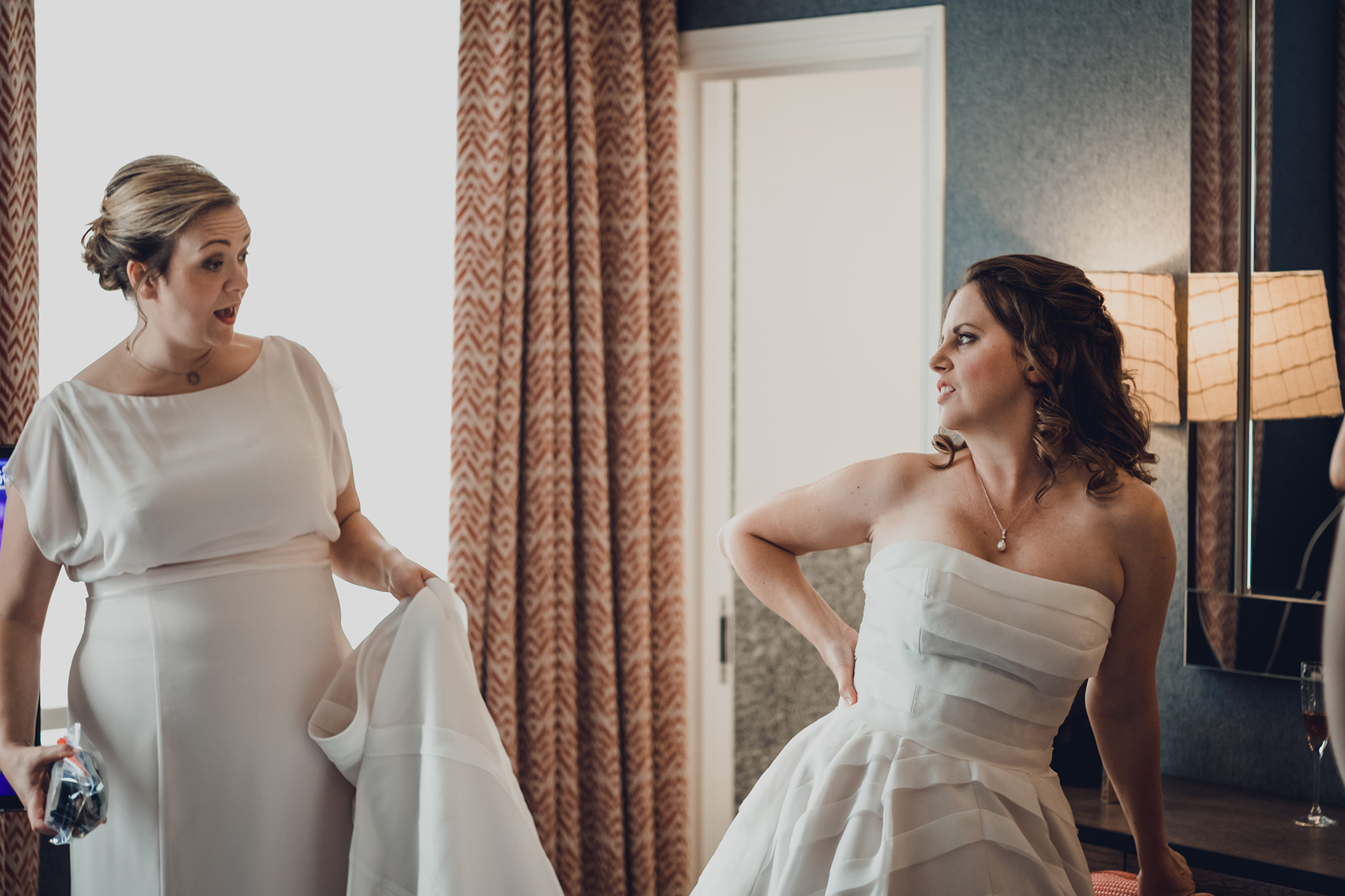 The bride wore a gown from Justin Alexander. "The dress was everything I said I didn't want … it was the last gown I tried on in the shop and I tried it on for fun as it had such a huge train. But it was so dramatic and suited my shape so well, it took me completely by surprise!"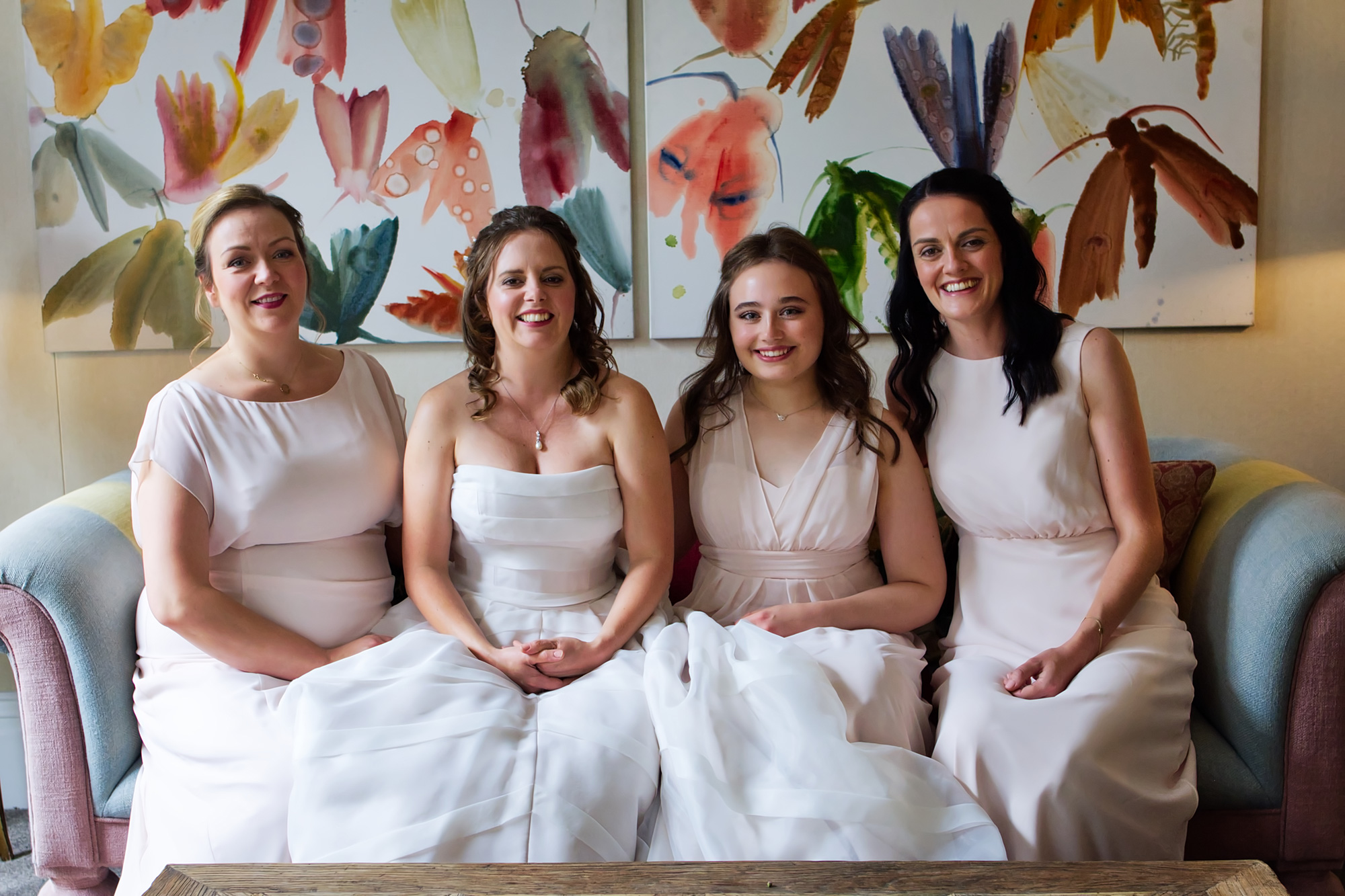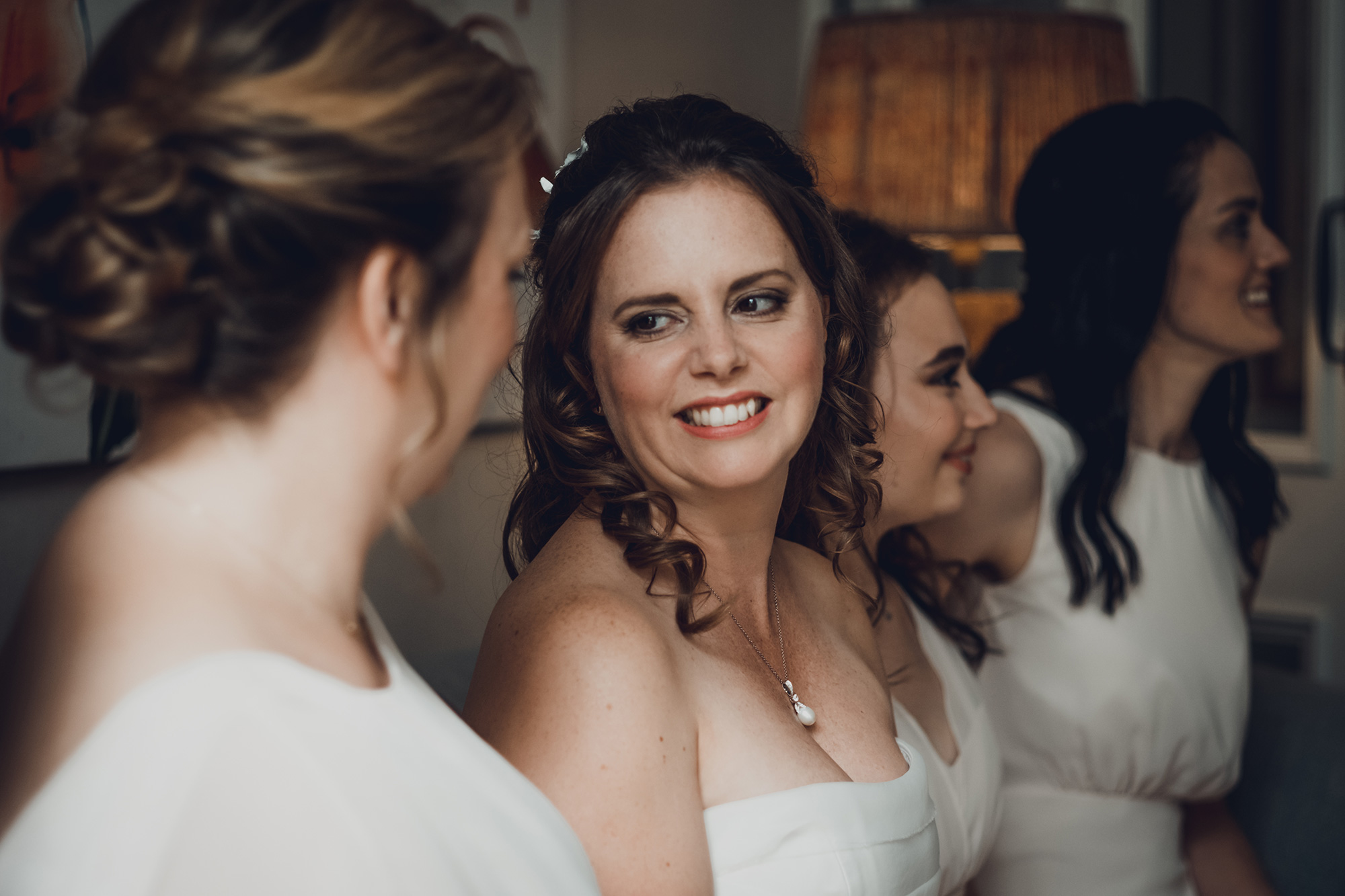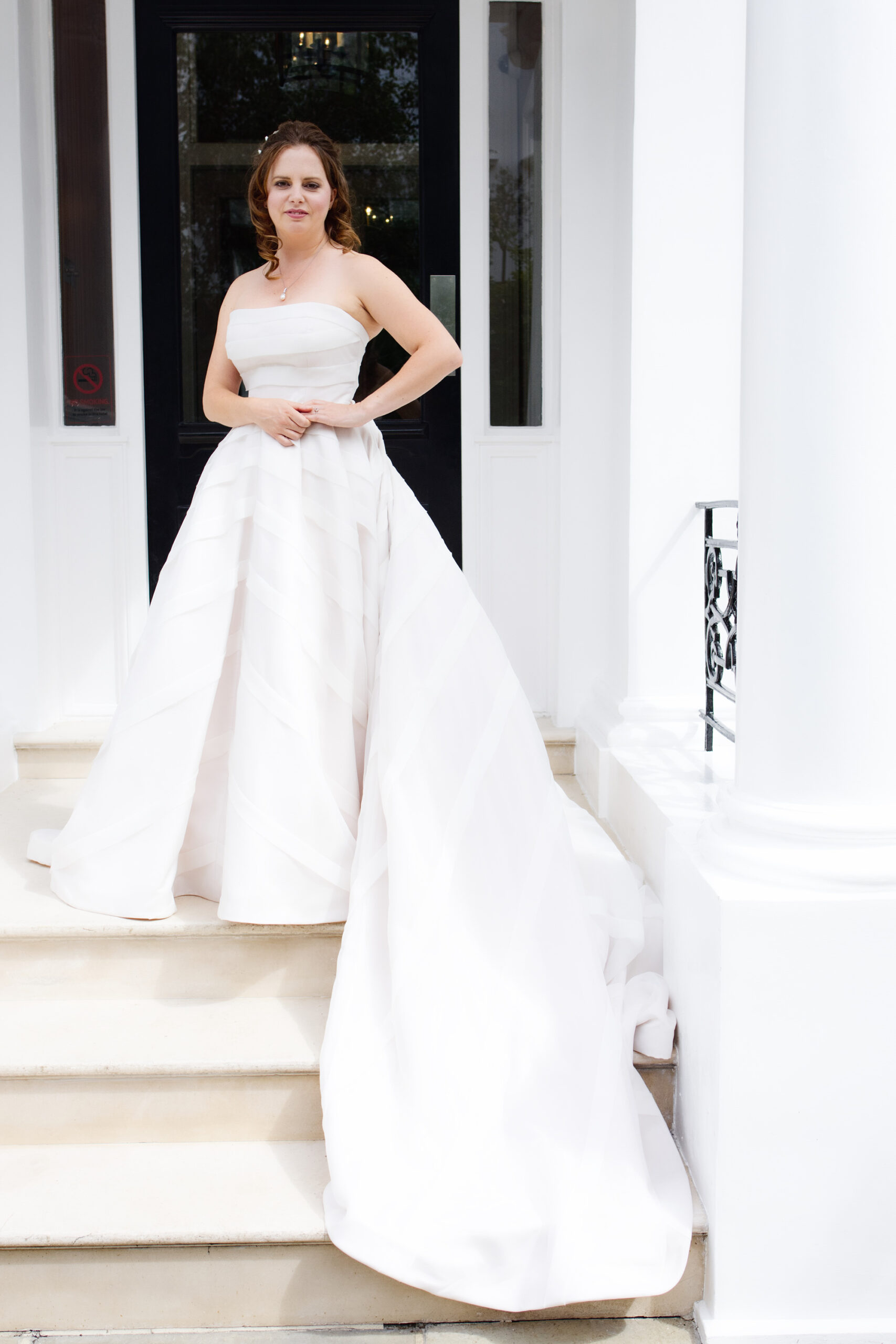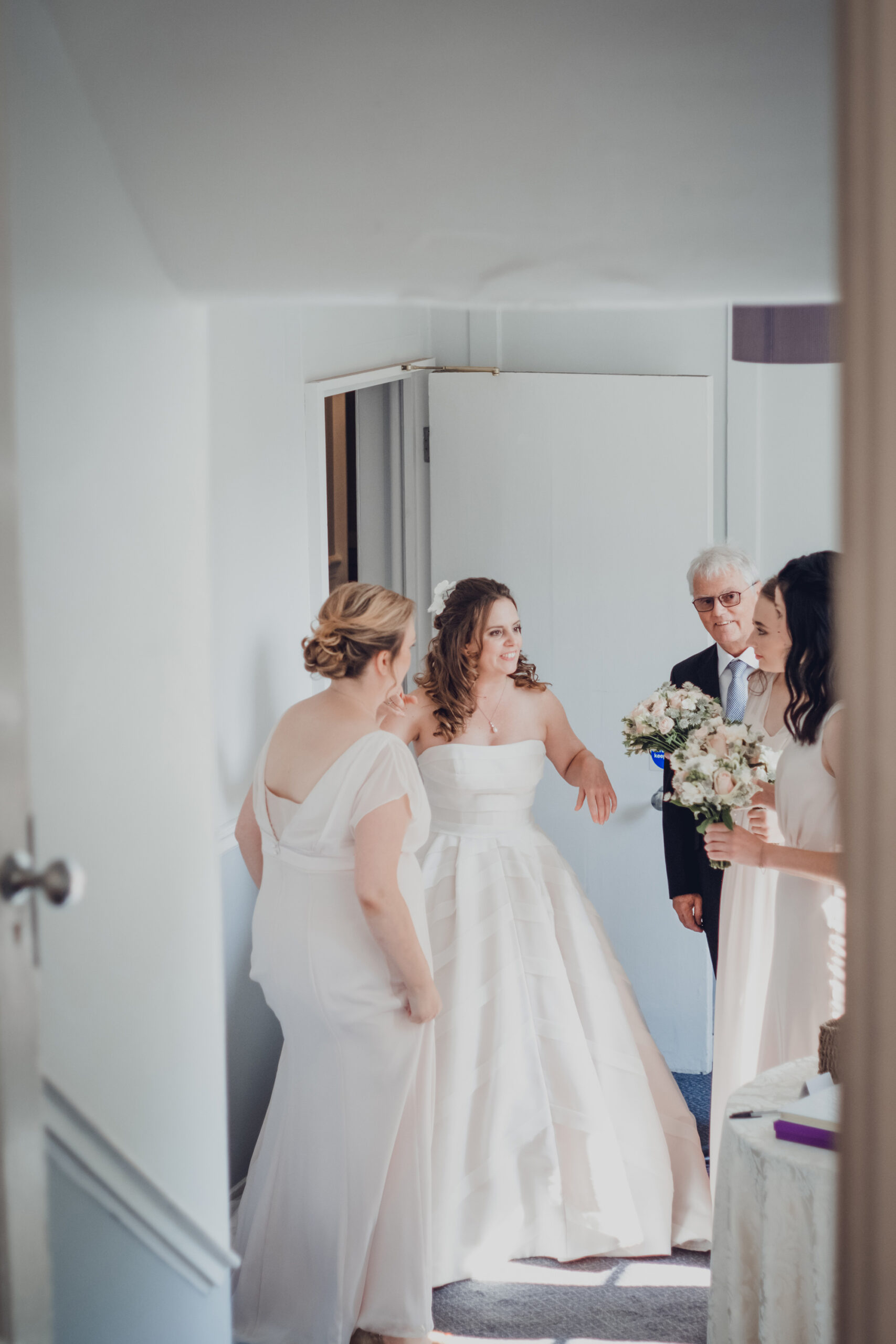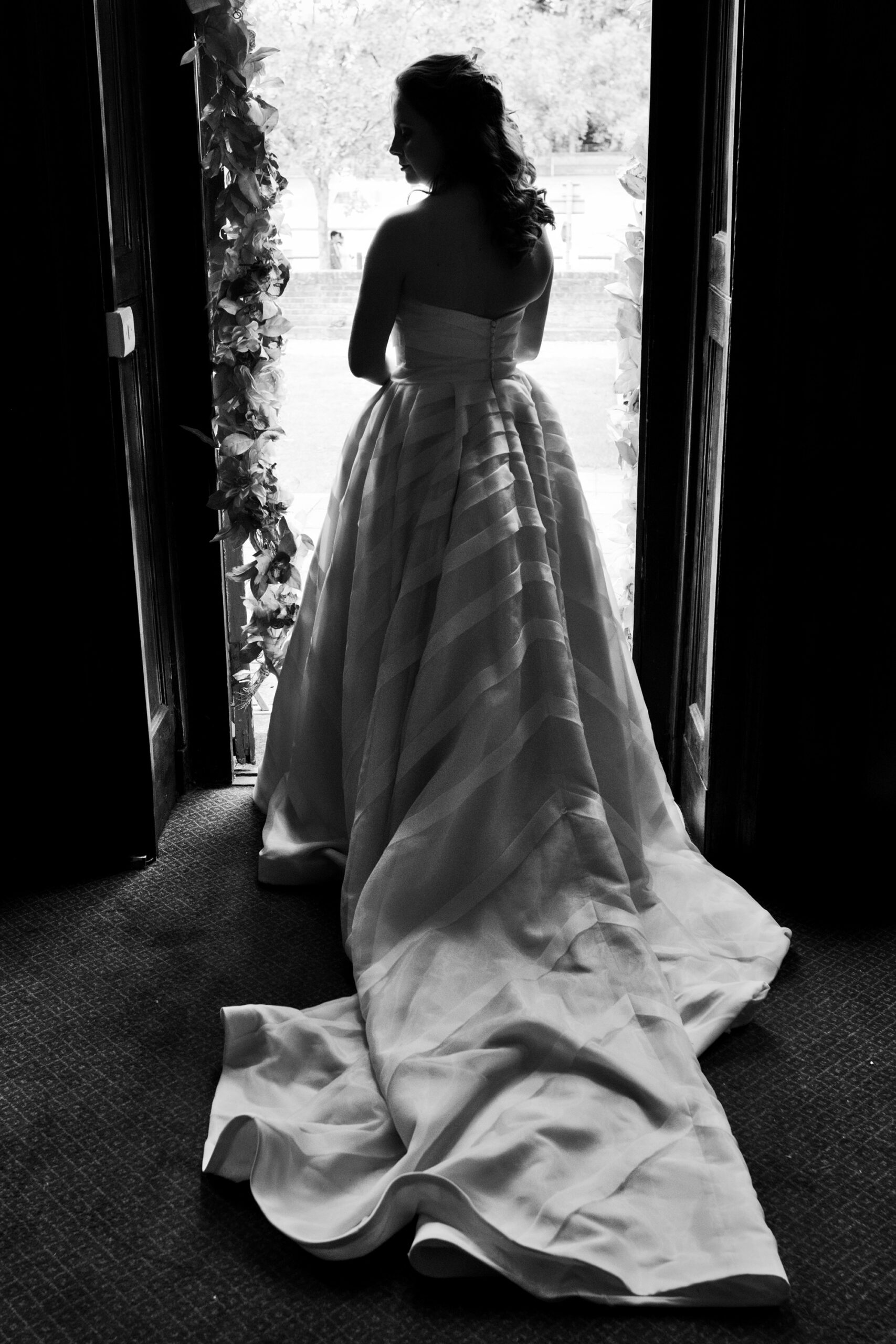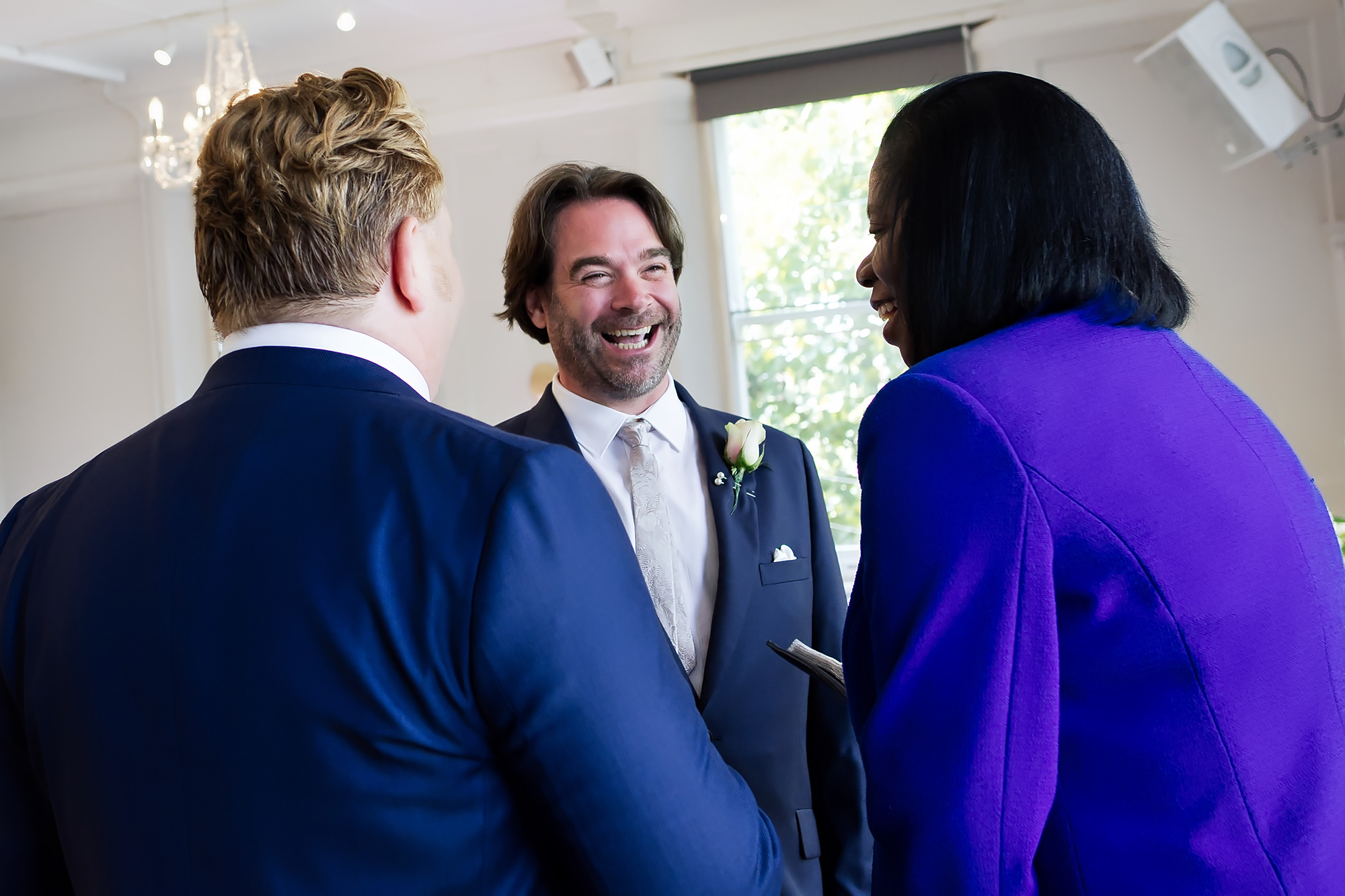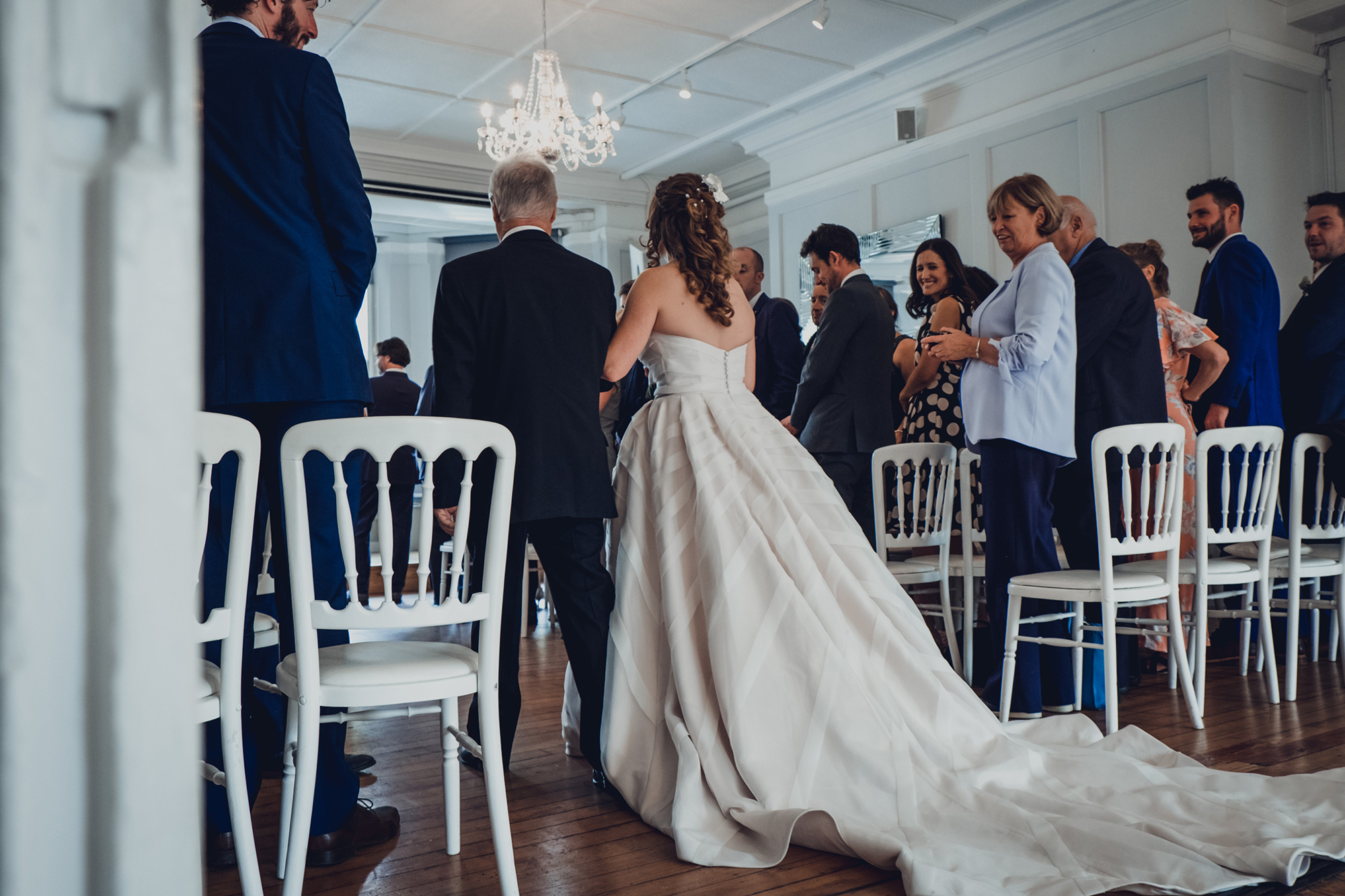 "Ben and David were so calm and natural, it was like they were almost not there, it really made you forget and just relax and carry on," smiles the bride of her photographers.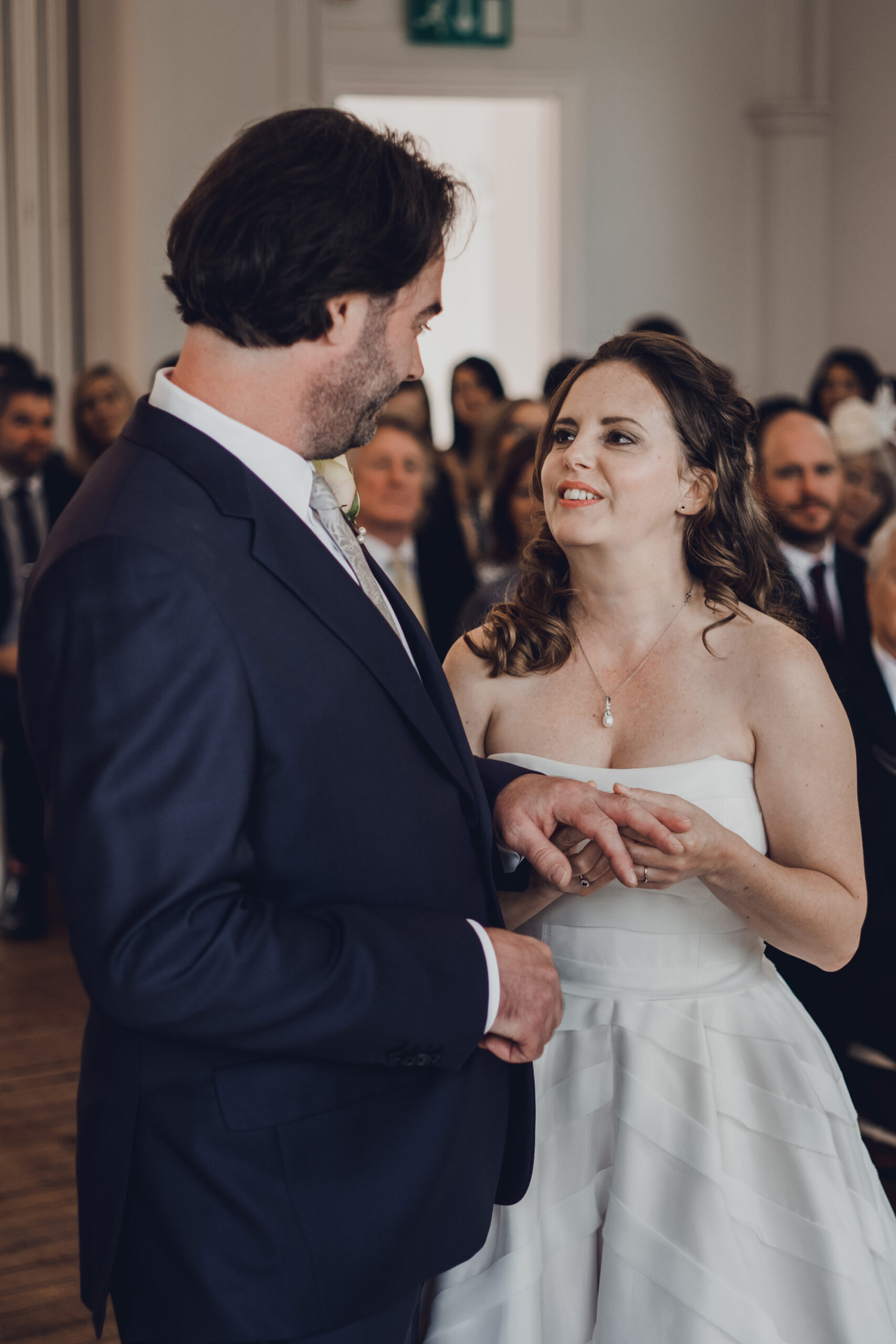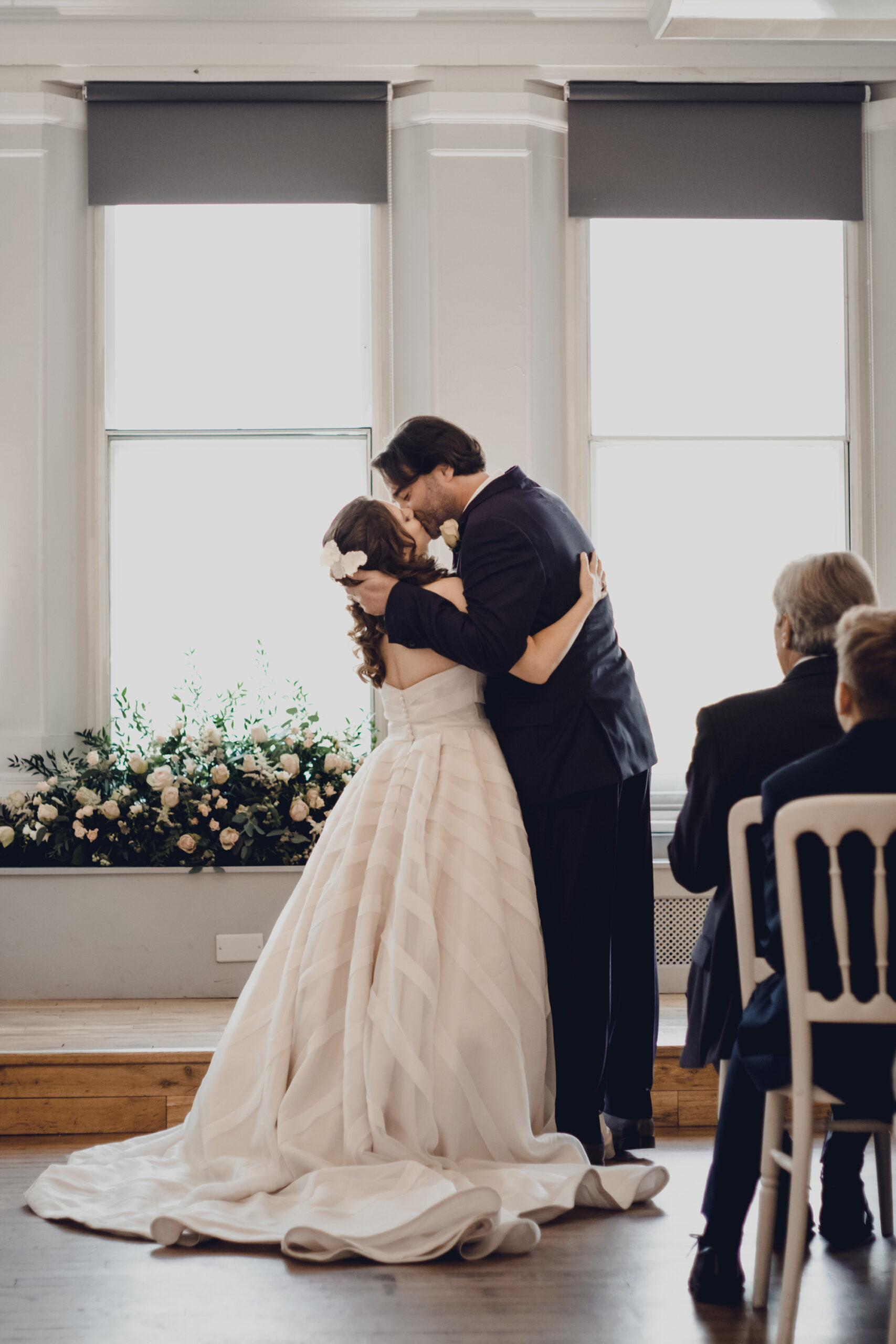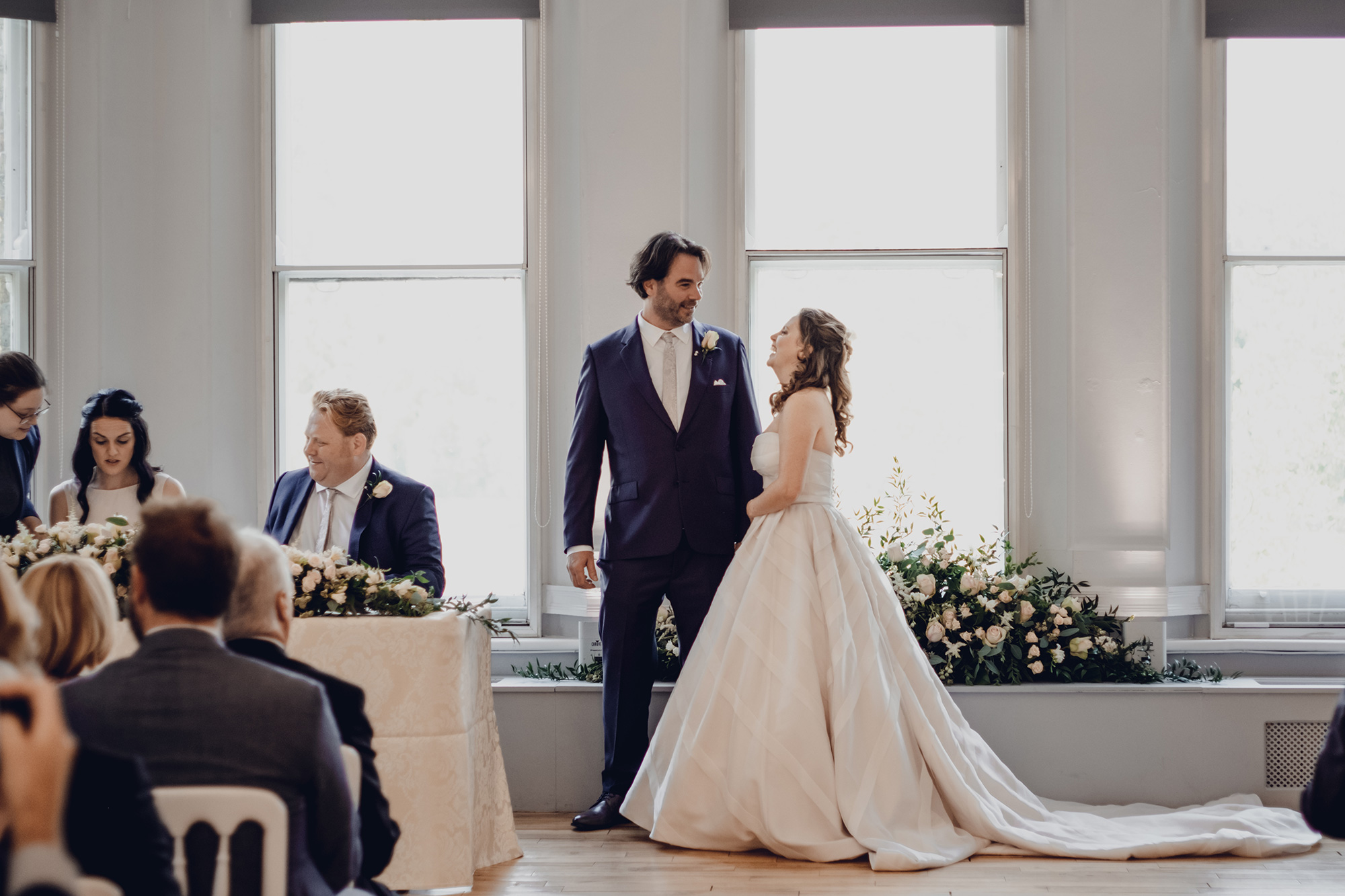 "I made all my own invitations and stationery,"  explains Vicky. "I bought plain pocket fold invitations and hand printed all the invitations."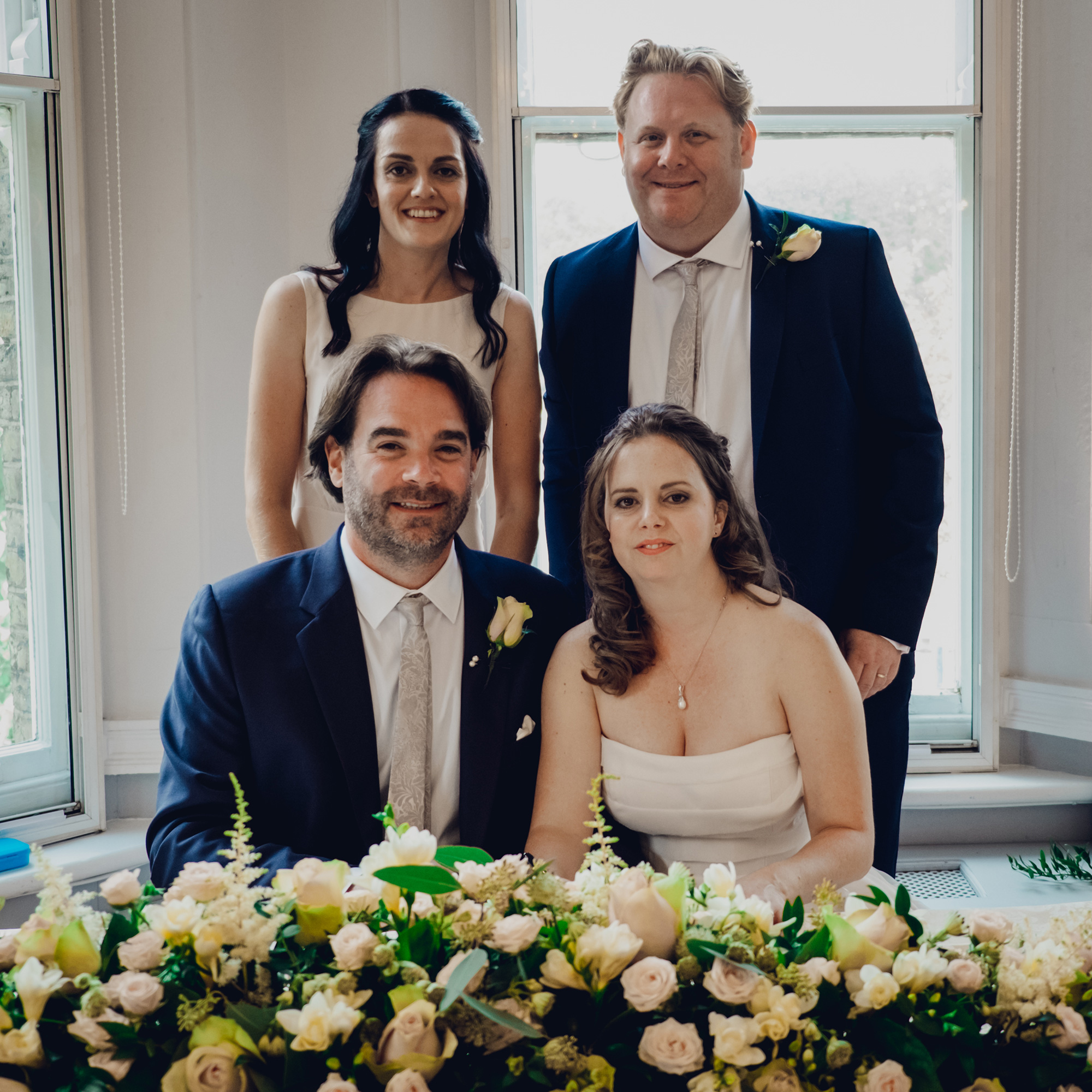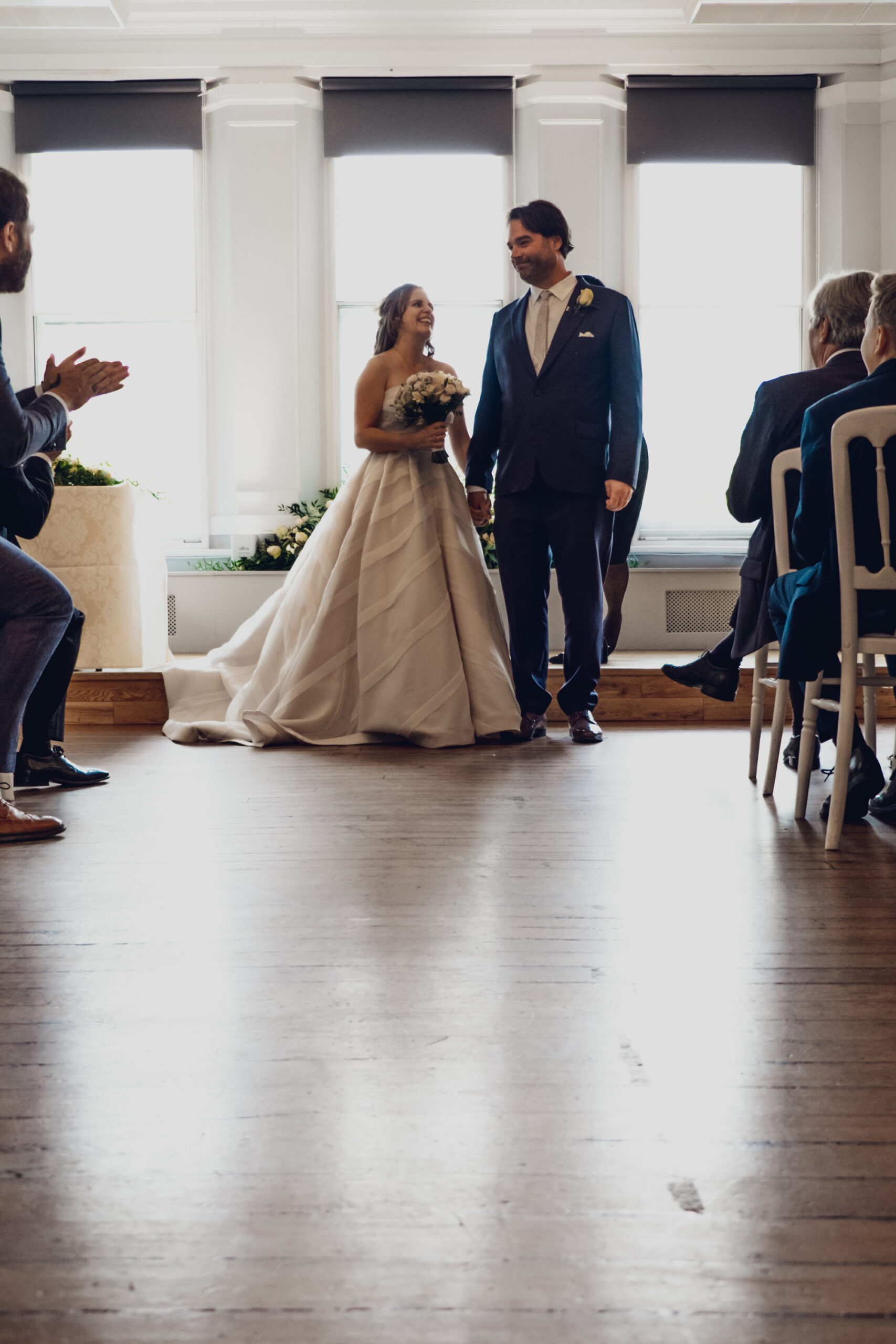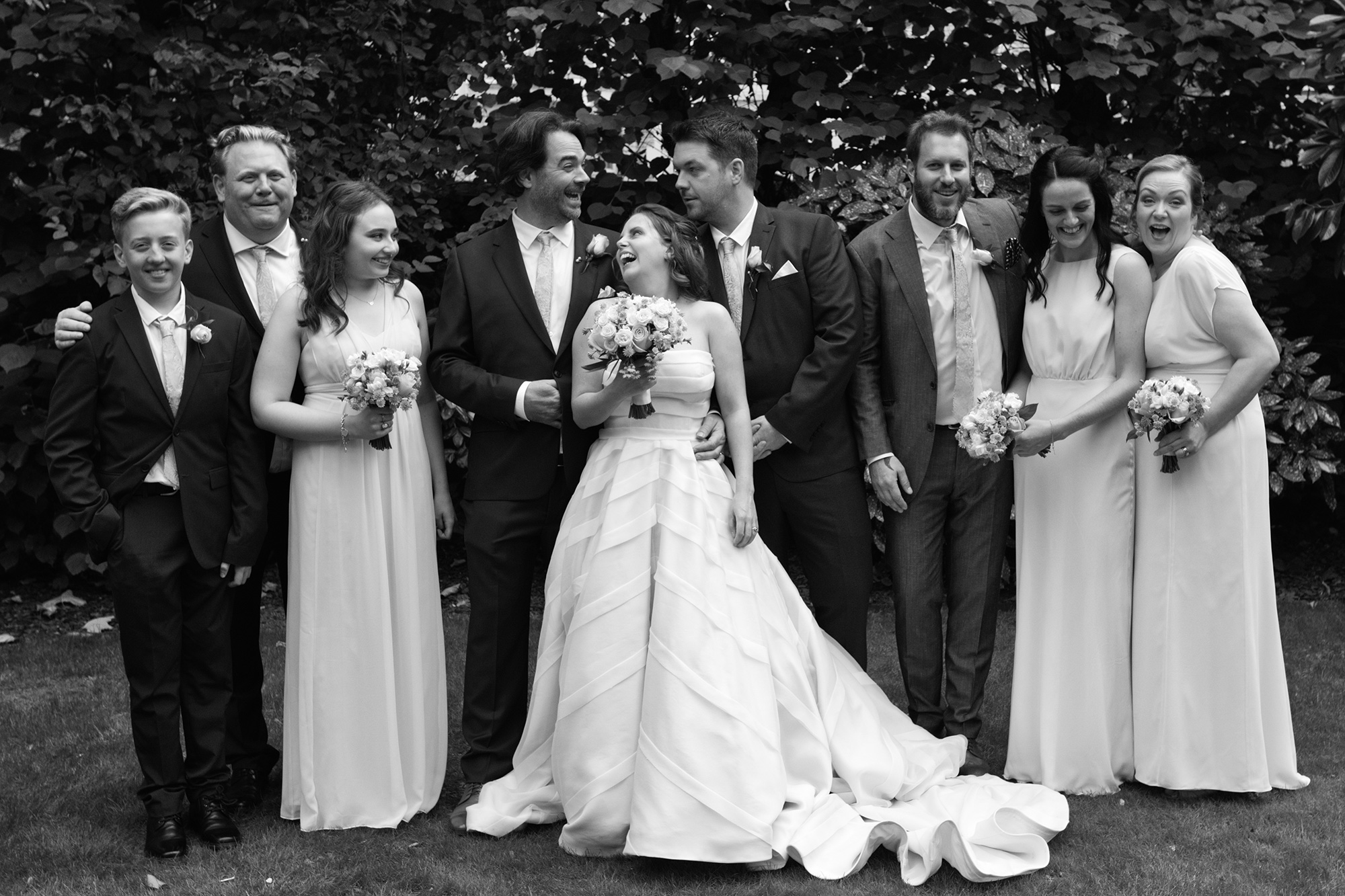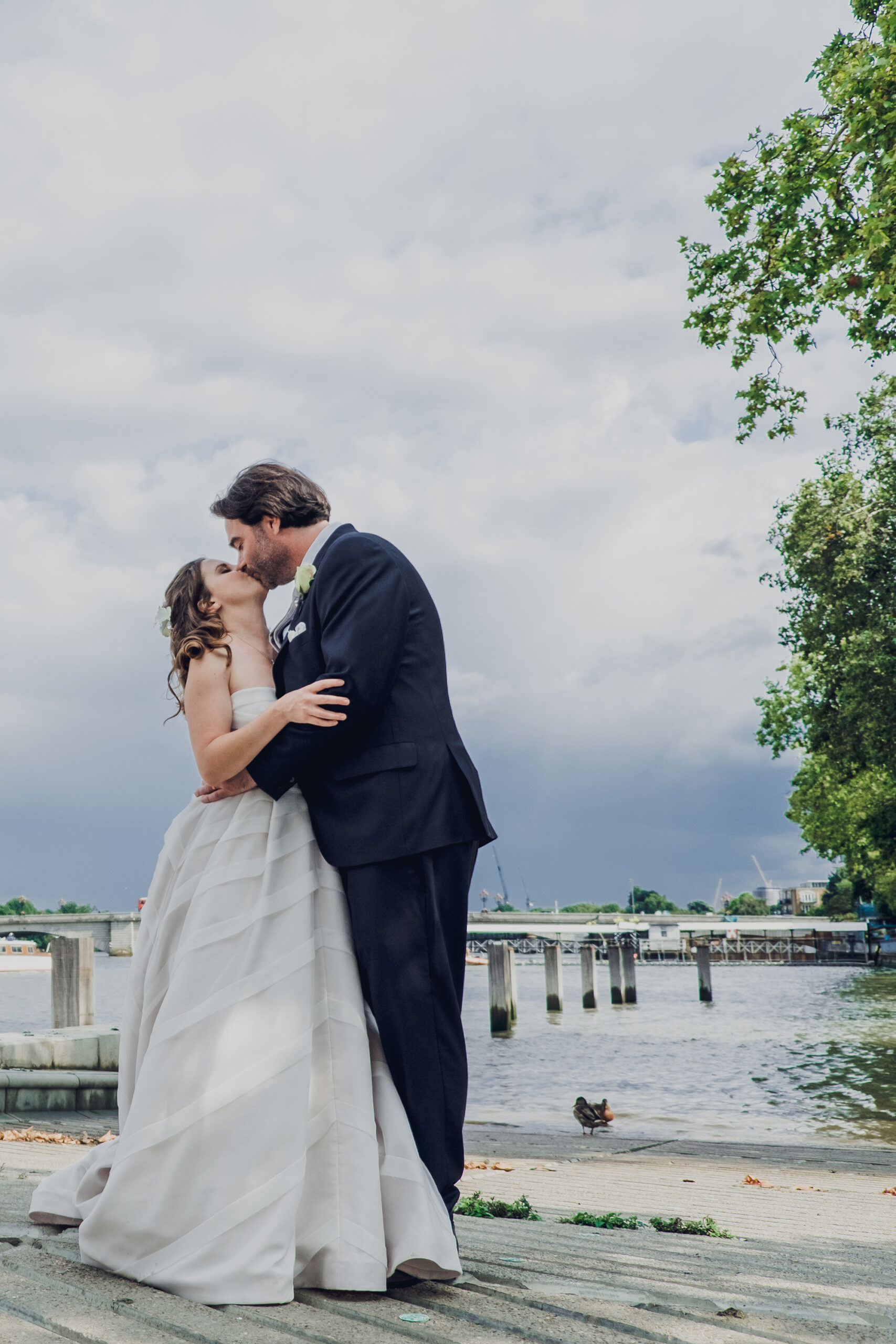 Steve wore a light-weight navy birds-eye check, two-piece suit.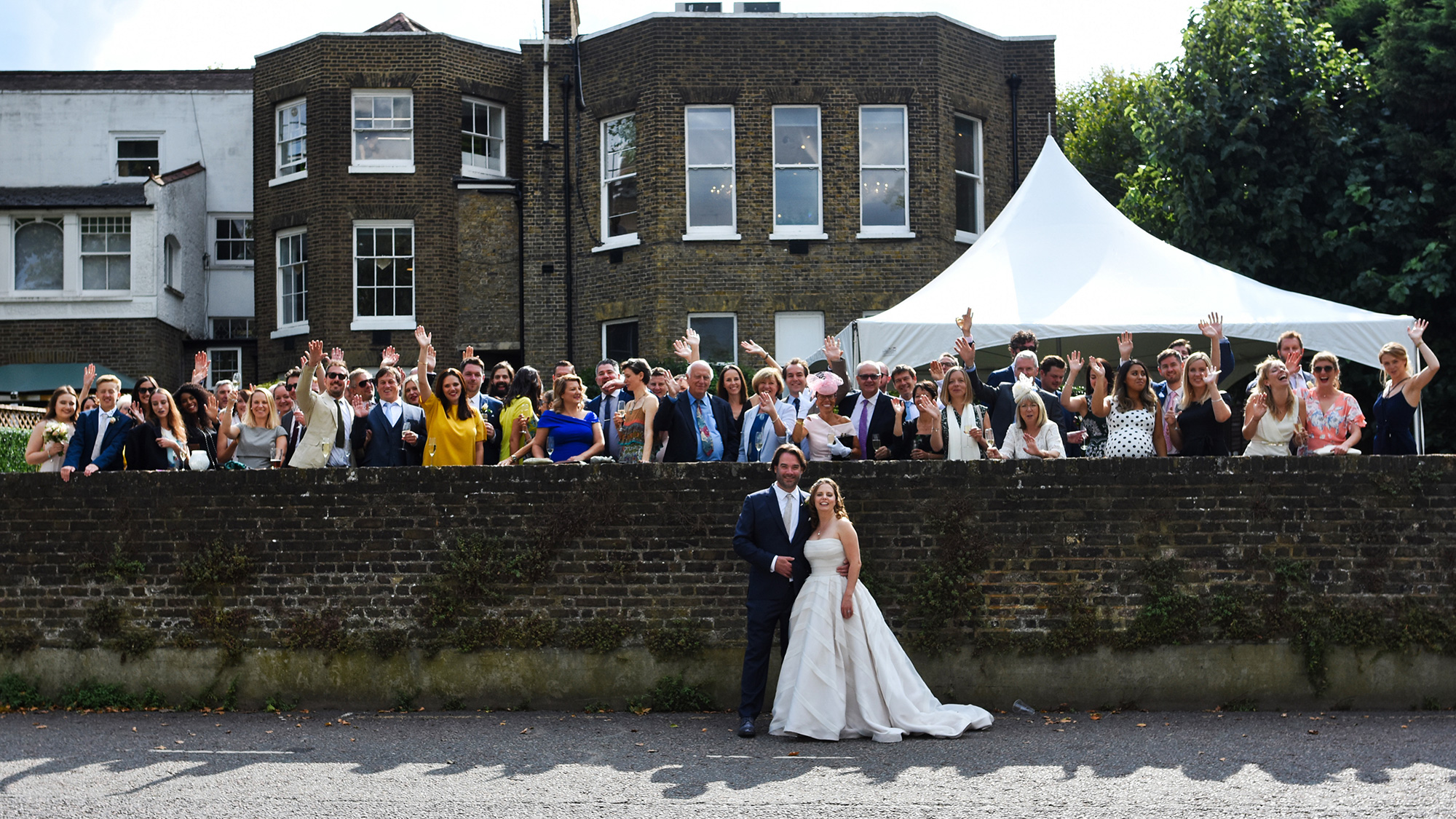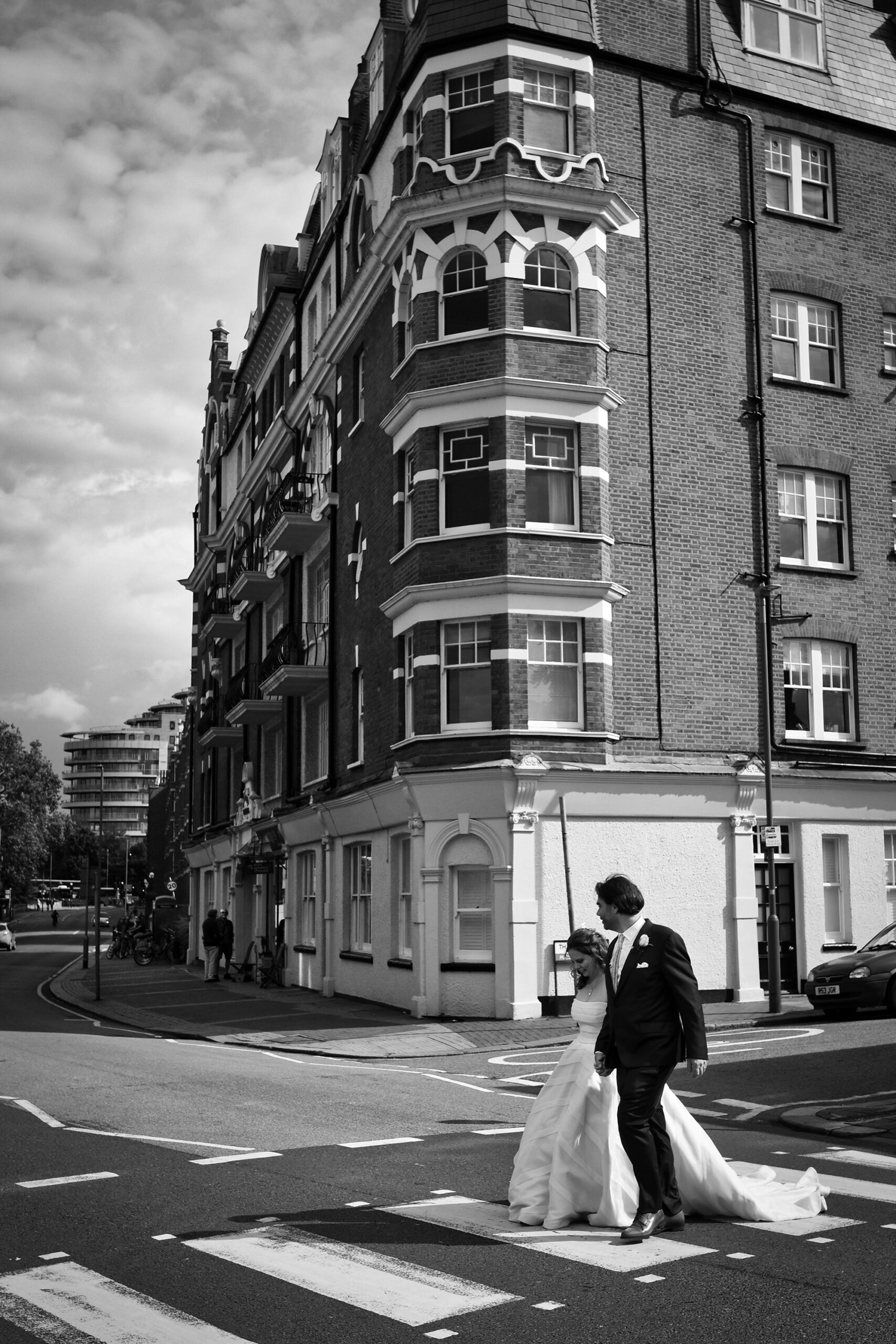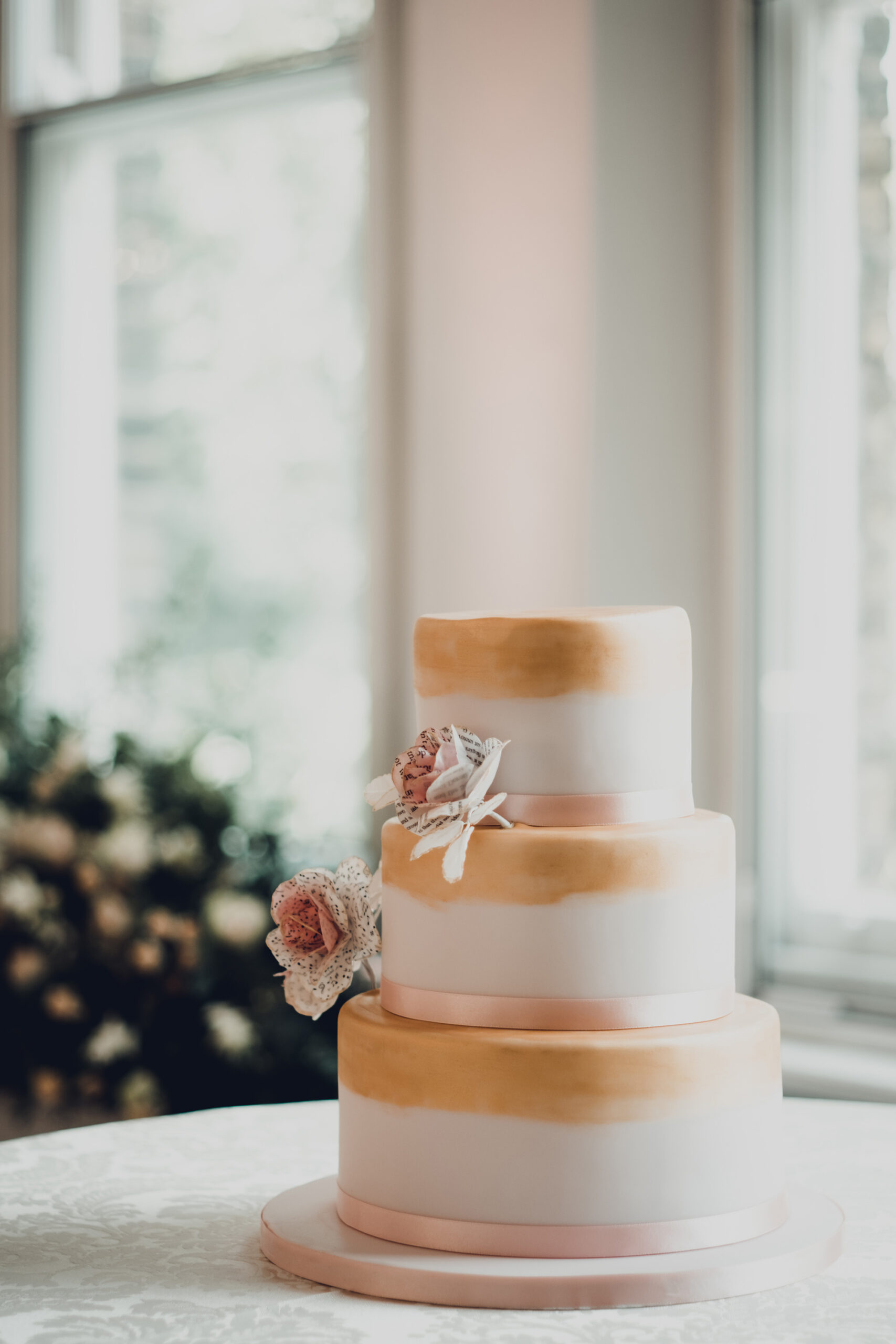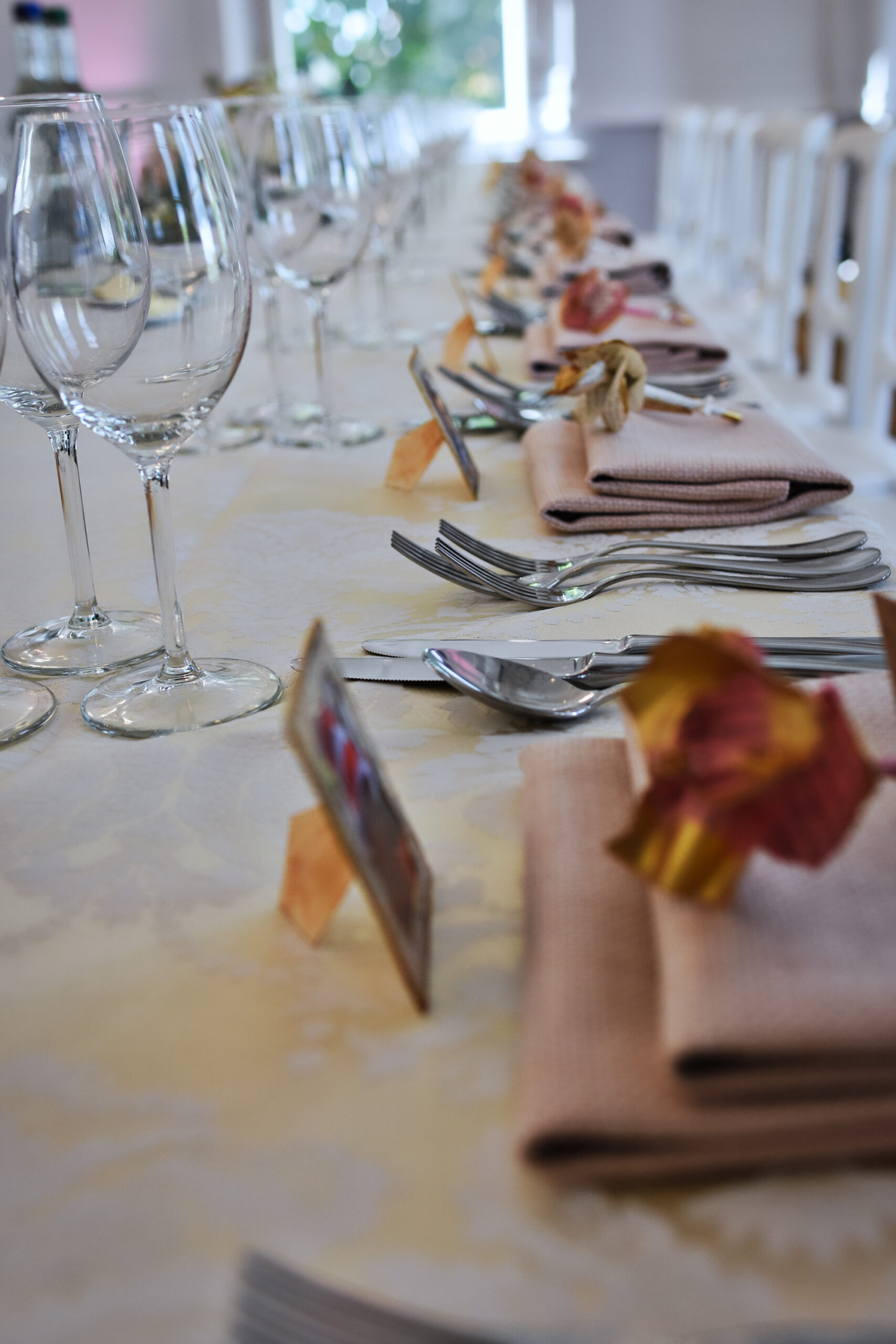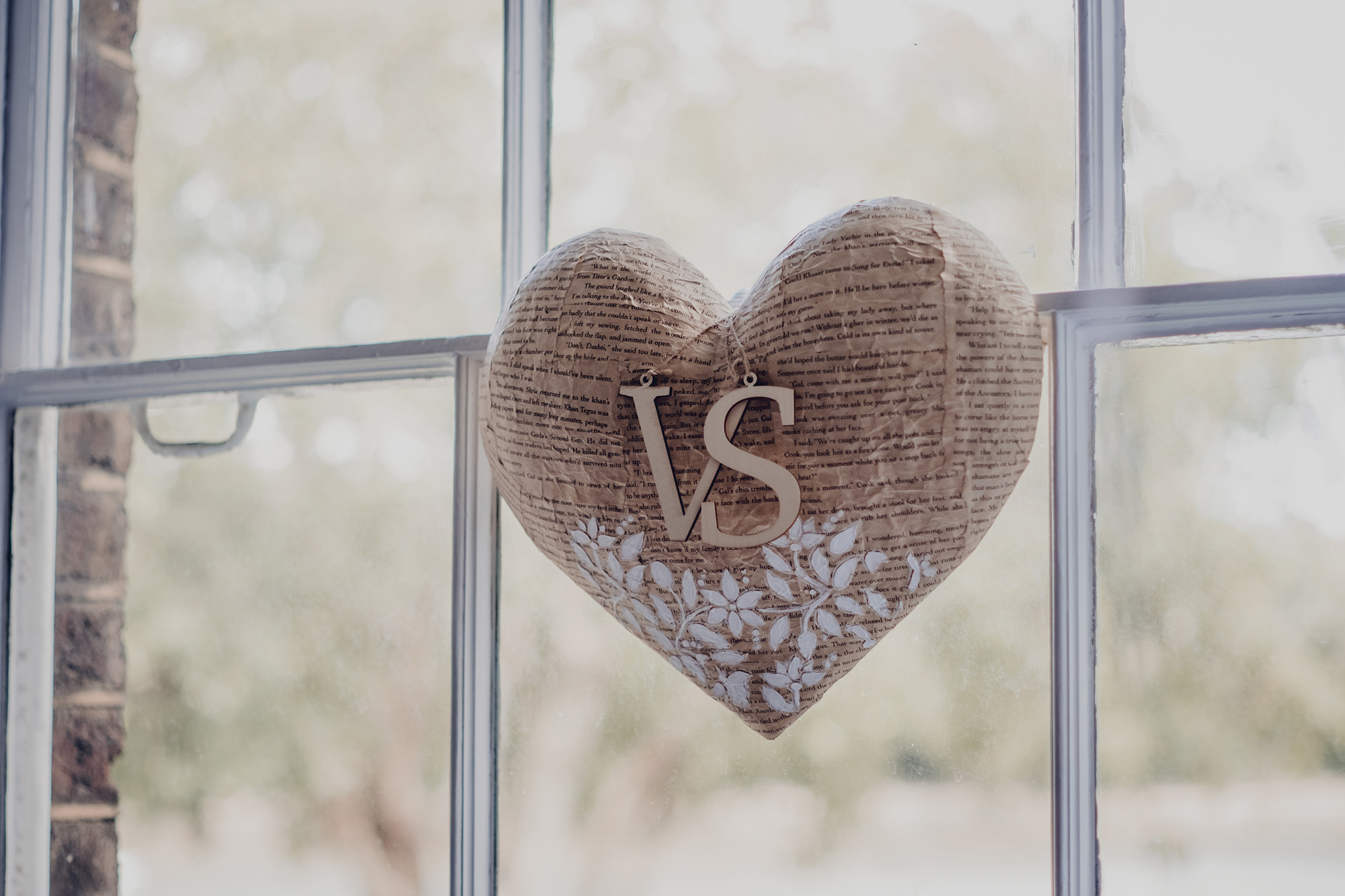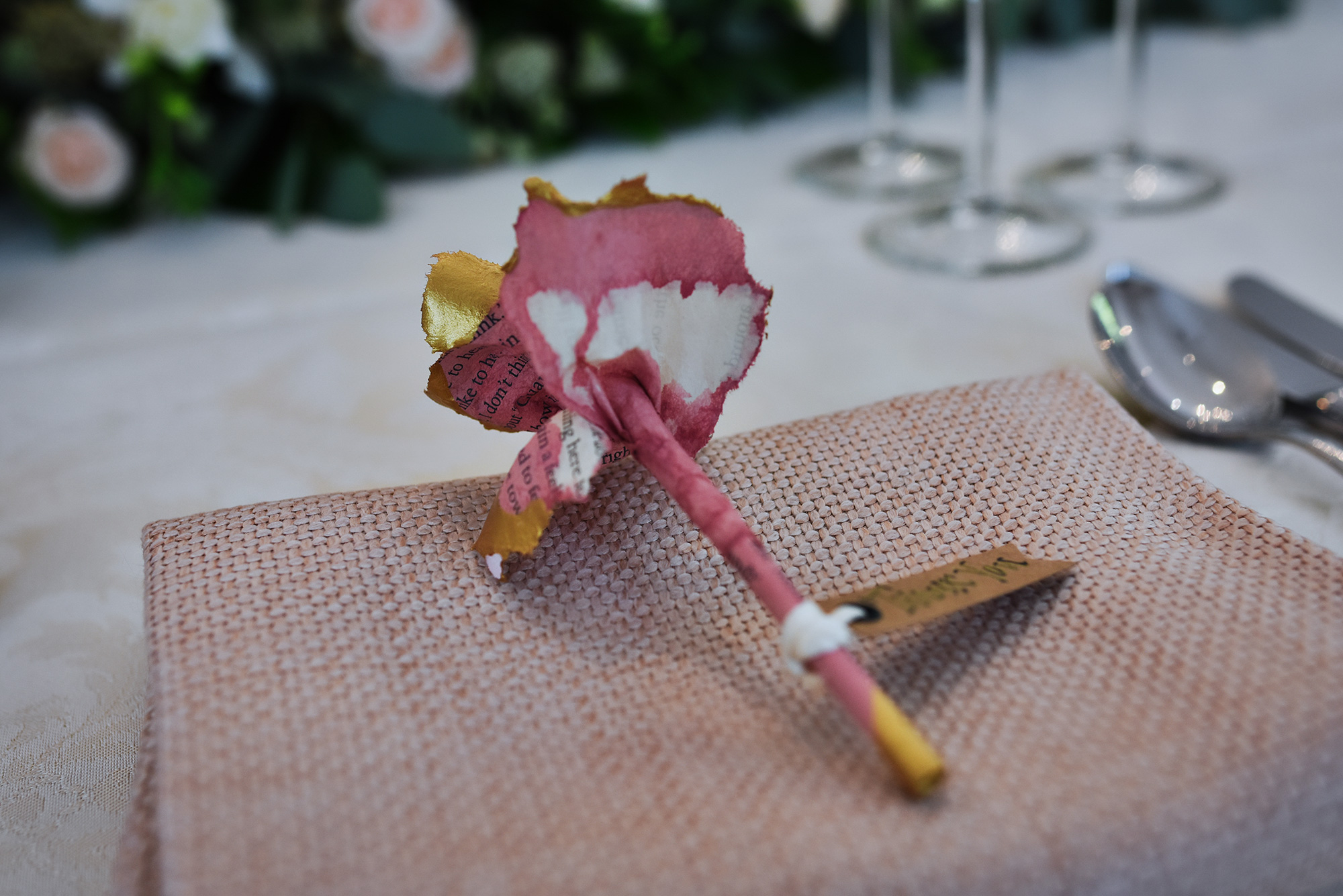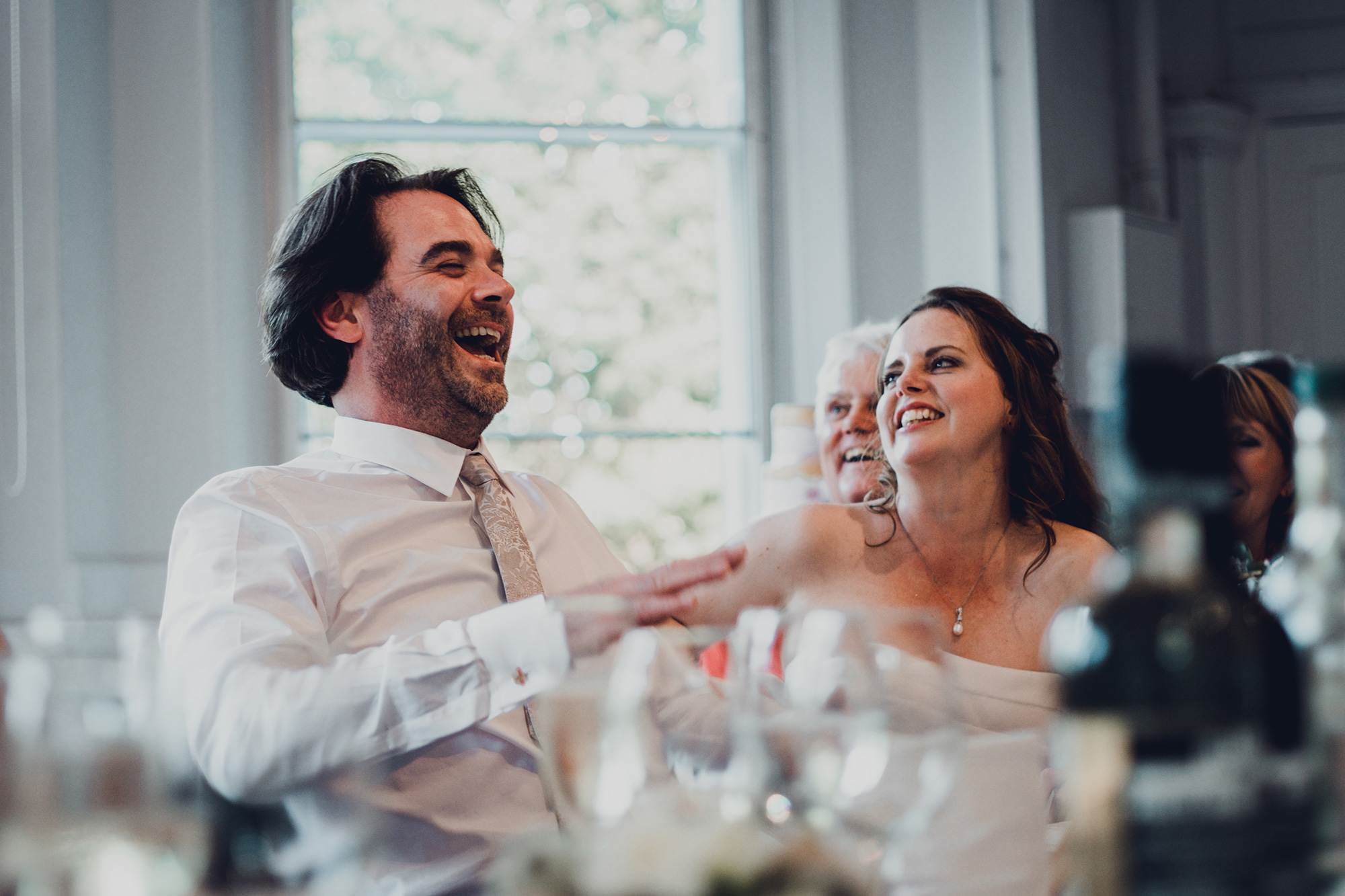 "A friend of Steve's has a professional band that play at weddings and other functions. They were absolutely amazing," says the bride.