When it comes to planning your wedding day timeline, there's one part of the day that can often be overlooked. And that's the gap between your ceremony and reception.
While you as part of the couple will often be out getting photos taken, this gap can sometimes leave your guests in a bit of limbo. Which is why it's important to think about this gap, how long it's going to be, where it's going to take place, and what you can fill it with for your guests.
The biggest thing you want to consider when it comes to this gap is the vibe. You've started your wedding, been married in front of your closest family and friends, and are ready to celebrate all together. The last thing you want to be doing is killing the mood for yourself and your guests by having too much of a gap between your ceremony formalities and the beginning of your reception celebrations.
How long is too long?
While this does come down to your individual wedding day and what you're going to do, often the gap between your ceremony and wedding reception only goes for between one or two hours.
This gap is primarily used for you to take photos with your new spouse and the wedding party, and let's face it, no one wants to be smiling for too long! You also don't want your guests to lose the vibe of celebrating for your day.
But you also need to consider what guests need to do during this time period. If your ceremony and reception are at different locations you need to allow sufficient time for your guests to get from one destination to the other, without them having to rush. You don't want to arrive at your reception to a group of stressed-out guests!
However, if you're having everything in the same place then it's important to organise something to fill the time for these guests. Here are a few of our favourite ideas.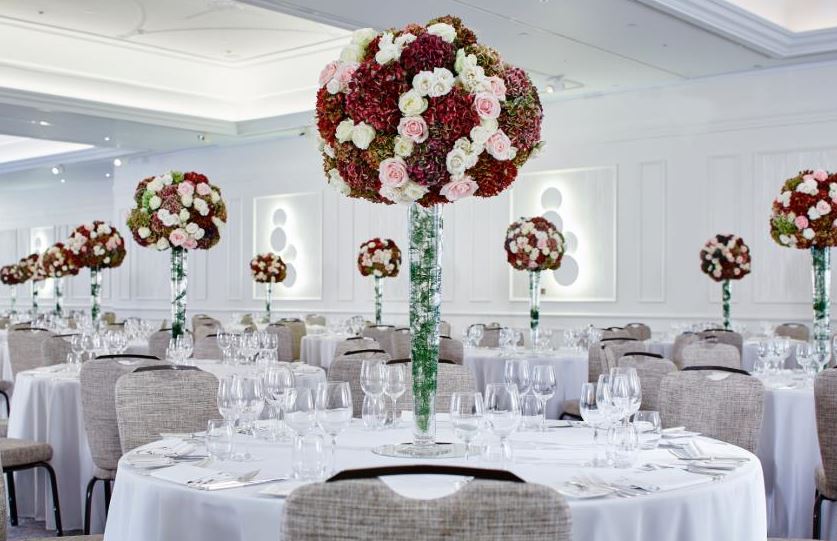 Organise canapé hour
The most popular way to fill up this gap, particularly if you're having your ceremony and reception in the same place, is a canapés option. Even if you're having a sit-down meal later in the evening, having somewhere your guests can go to mingle, grab a bite to eat and celebrate with a drink is a great way to keep the vibe going for your wedding.
Alternatively, grazing tables are becoming increasingly popular and this is the perfect situation to bring your guests together around some food.
Being an informal part of the day it also means you're not going to miss out on anything while you're having your photos taken.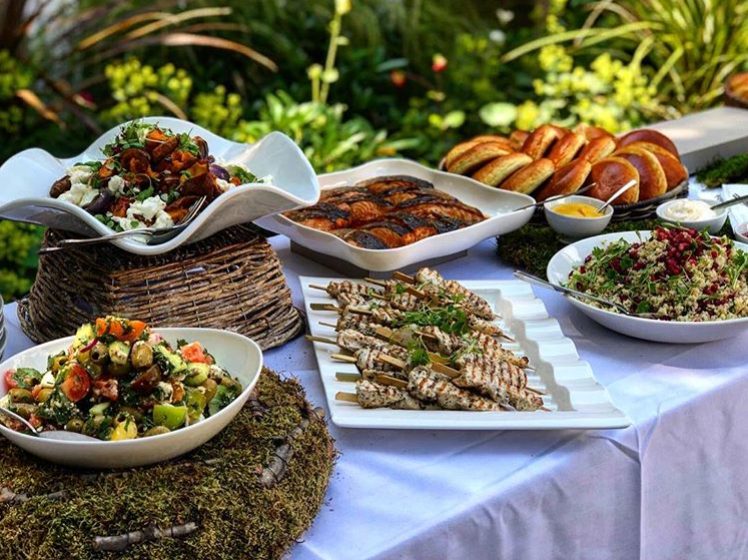 Set up lawn games
Another great way to entertain your guests is to give them something to do, and lawn games are a great ice breaker. Giant Jenga, noughts and crosses, or even a wedding jumping castle, are all fun ways to bring out the inner child in your guests and get them having fun before the party has even started!
Lawn games are an ideal option for outdoor weddings, as well as weddings where you're inviting children.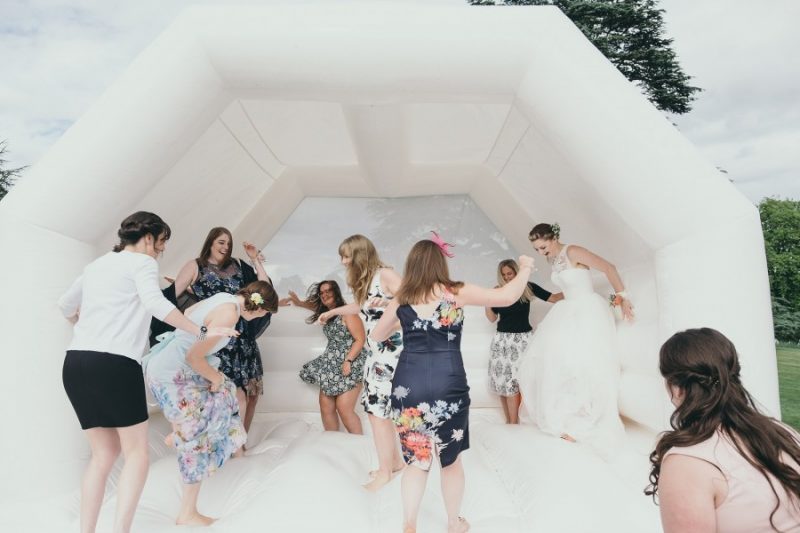 Suggest a nearby pub or drinking spot
A lot of guests will want to have a drink between the ceremony and reception, but when your ceremony and reception are in separate locations it's also important to think about safety when it comes to driving.
Suggest a few local hangouts near the final reception location so that they know where they need to be for the final celebrations, and can travel there sooner rather than later. It also means you'll have somewhere nearby where your guests can then relax before the day really kicks off.
Suggesting something yourself means that you don't need to worry about how your guests are getting to the reception or whether they're going to be late. Bonus points if the local watering hole is in walking distance.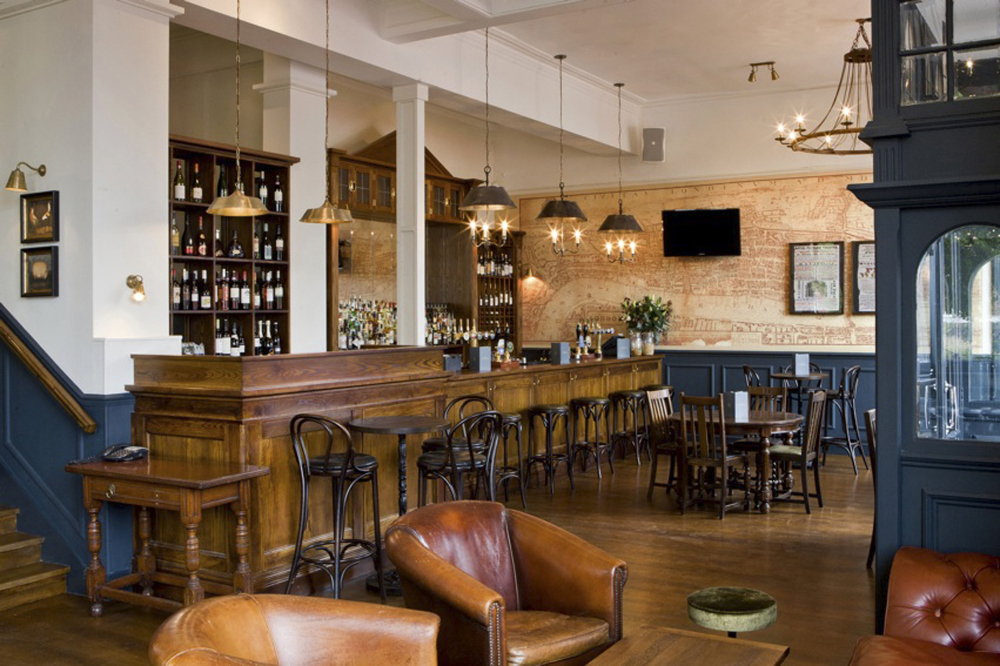 Hire a photo booth
Another way to entertain your guests is by having a photo booth set up during this time. Whether you're letting them into the reception area for a drink first or having your ceremony and reception in the same place, this is a great way to keep everyone entertained.
Photo booths are still hugely popular at weddings. They're also a great way to set up your guest book! Particularly for photo booths that print out copies of each image, you can also set your guest book up for people to sign in earlier rather than later and add an image.
Doing this after your ceremony means you're more likely to get messages of heartfelt love after you've tied the knot, compared with the messaging you might get after a few drinks!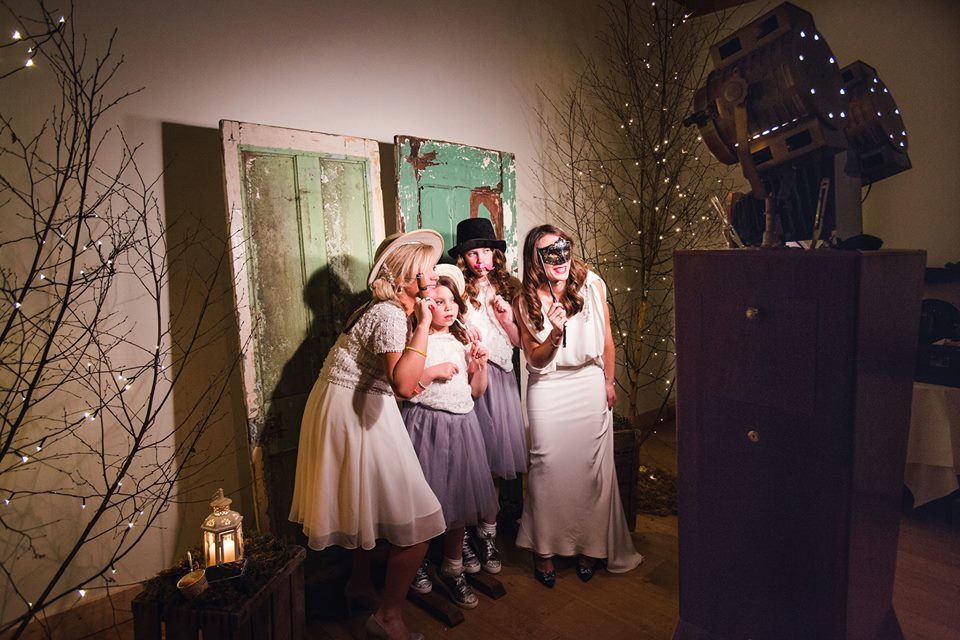 Get someone to entertain them for you
Don't trust your guests to entertain themselves? Then get someone else to do it for them! 4% of couples hire some form of entertainment for their wedding that isn't a DJ or band. Whether it's an aerialist, caricature artists, or even singing waiters, you can definitely find something quirky in wedding services to get your guests talking about before the reception has started.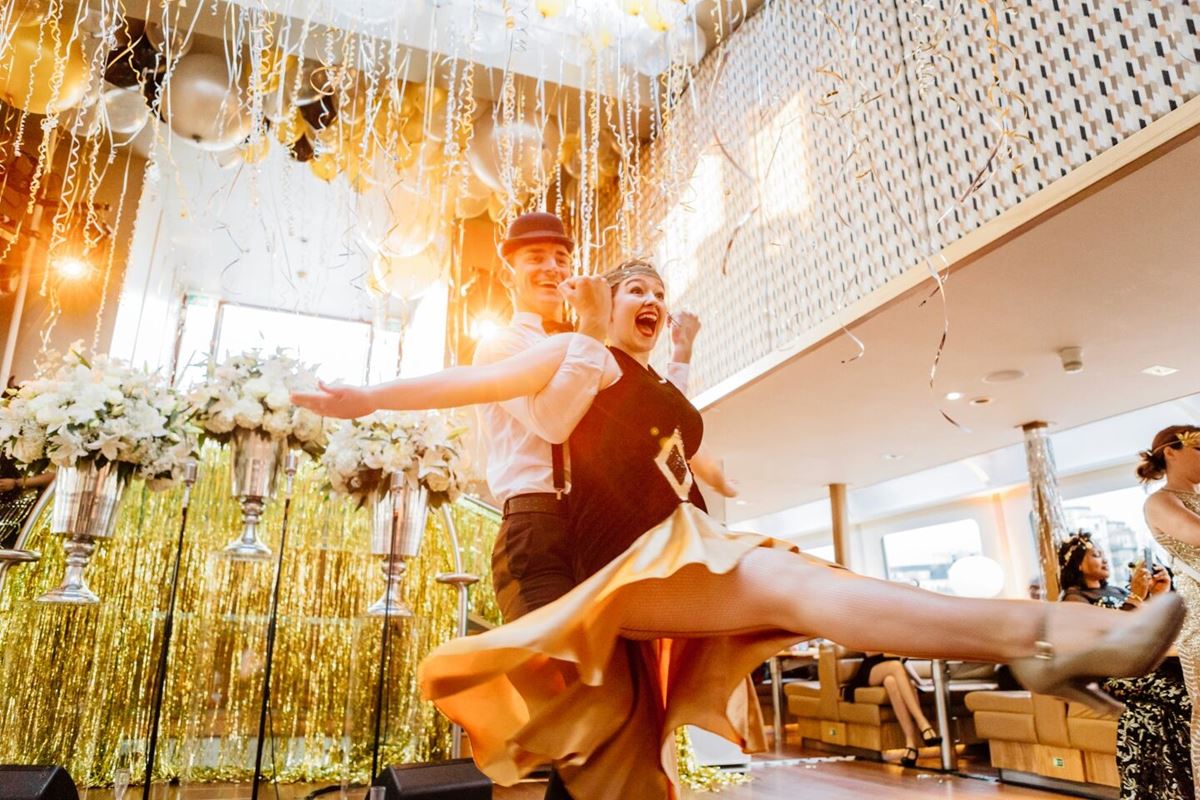 Ask your venue if you can have animals
This one may sound way off the beaten track, but hear us out! Animals at weddings are huge at the moment, whether you want your dog to help walk you down the aisle, or are really wanting to get some sunset images with the livestock on your property.
Whatever it is, use this to your advantage and give your guests some animals to hang out with! There are heaps of venues that have animals as part of their features, whether it's alpacas or deer.
But if you're getting married inner city, you can always ask your venue what they do or do not allow. You might be surprised by the results.
Animals are also a great addition to your wedding photos, so once you've had a few images taken with them you can let your guests have their fun instead!