Wedding Talk with Emma-Murray Jones

Living through a global pandemic is an unsettling time, to say the least, and the Easy Weddings team appreciate how stressful it is for couples who have been planning and saving for their special day. On the 23rd March 2020, the UK Government initiated national measures to stop the spread of coronavirus, and in an instant, wedding venues closed their doors, church ceremonies stopped, and the UK events industry went into limbo. It's left a trail of questions and COVID-19 concerns about what to do if your wedding is scheduled for this year.
Given the unprecedented nature of the coronavirus, UK Prime Minister, Boris Johnson, has been announcing official COVID-19 strategy updates every three weeks to prepare society for recovery. These are conditional rules based on the coronavirus reproduction number (known as R) remaining below 1. However, as of yet, no regulation has been put in place for large gatherings and events. The wedding season would usually be in full swing this time of year, but Easy Weddings are confident that weddings will be back, better than ever, when the time is right.
We interviewed Emma Murray-Jones, a highly experienced London wedding planner and luxury hotel specialist, about how best to navigate your wedding plans during the coronavirus outbreak. Her advice will help you think outside the box, communicate openly with your venue and suppliers, and use this lockdown time to prepare the details that make all the difference.
What's in this article?
What to consider before postponing your 2020 wedding date
Budget advice for couples changing their 2020 wedding date
How to find a new date that works for your venue and suppliers
Information about keeping your wedding safe from coronavirus
Ideas to make your wedding more interactive for absent guests
How to use lockdown effectively to perfect your wedding plans
What should couples consider before speaking to their venue about postponing their 2020 wedding date?
Couples should evaluate the most important aspects of their wedding day before speaking to their venue about changing or cancelling their date. They need to think long and hard about what they want for their wedding day. Do they want to get married at a Registry Office, a place of worship, or a wedding venue as soon as possible after lockdown and then have a huge party next year? Or, is it important that their entire guest list is present for the ceremony as well? I'd recommend that the couple reflect on what's important to them first.
Although lockdown is easing up, judging on what's happening around the world, it might not be possible for elderly and vulnerable family members to attend large events for some time. You'll need to consider whether the day will be what you hoped for without these guests, and if you'll be content with them attending virtually.
After reflecting on all these elements, you'll be in a better place to compromise and host a small wedding in 2020, or visualise a plan B in 2021. You can then open up a productive dialogue with your venue, and they will be able to present suitable options to you. It will give you peace of mind, and ensure you only have to go through the process once. It might end up being a better result than you had originally planned!
When is the best time to start contacting your venue and suppliers if you're considering postponing your wedding?
Although some couples might be happy to wait and see closer to the time, I would advise that all brides and grooms with a 2020 wedding should have a backup plan sorted for next year. On the whole, London wedding venues are being very flexible, and having a conversation with their staff will make you feel reassured whatever happens.
It's very difficult to tell how this year will go during the coronavirus outbreak, so if you change the date sooner rather than later, it may work out in your favour in terms of getting your best dates and all of your suppliers in 2021. If anyone is at home worrying then they should be proactive and do something about it. Now is the perfect time to talk about weddings with your other half – you almost can't escape this important conversation in lockdown!
Can deposits be transferred and will couples need to be more flexible with their budget?
An important thing to note is that a postponement will very likely be counted differently to a cancellation. If you postpone, the venue or supplier is likely to transfer the deposit without any extra cost, whereas coronavirus wedding cancellations, like any other cancellation, could be subject to a fee. So, to keep it beneficial for everybody, start up an open and honest conversation about postponement, and business owners are likely to respond well as they need to protect themselves too after this tough time.
Also, if you notice that your venue's wedding package prices are due to rise next year when you are thinking of postponing, then this will be another conversation to have with the venue. They will take coronavirus into consideration, but having budget flexibility where possible is helpful. I'd advise to keep these initial conversations over the phone as this can be much easier and you can gauge the tone, and then agree on everything in writing once decisions are made. It's great to maintain good relationships, as it will help your wedding become all the more memorable when the date arrives.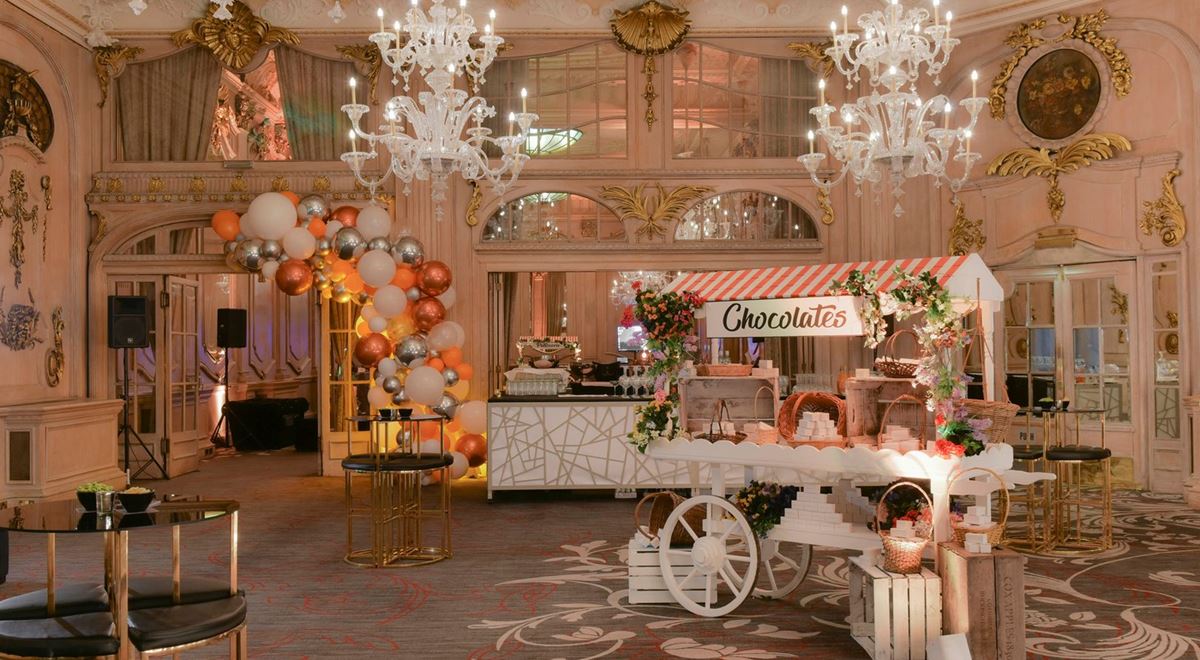 How do you find a new date that works for your suppliers and the venue?
I think you need to decide on your list of priorities, and factor in how far you are along the wedding planning journey with payments. I would say that if you've got your heart set on a venue then this should be your first port of call, particularly as it's often the largest wedding cost and it would be more difficult to change. They can give you date suggestions, but you might have to look at a Friday or a Sunday instead, or an off-peak month, as 2021 will be exceptionally busy.
This negotiation with the venue will also allow you to reflect on previous decisions. For instance, if you were originally weighing up two venues and one now can't do your new date, then go with the other. You could use the deposit money at your original venue to fund a rehearsal dinner and spa day prior to the wedding at the other venue. It's a bit of a jigsaw puzzle and you have to put the pieces together and see how it all best fits in.
Next, I'd speak to your suppliers in order of priority. If a supplier can't do the new date, then ask if they can refer someone else, or if you can use the deposit for a different service. For example, a £500 florist deposit could be turned into credit for a small ceremony bouquet this year and the rest could be put into bouquets for relatives' birthdays. Or, with a photographer, you could organise a pre-wedding photoshoot, or a family photoshoot to celebrate being back together after lockdown. There are lots of ways to think outside the box and be resourceful with suppliers. There will always be an element of compromise but everyone is in the same situation and they'll be glad to help.
How can couples and guests feel safe from coronavirus at their venue?
Venues are constantly adapting to the latest coronavirus advice from the NHS and I am confident that every venue will have implemented more stringent measures in terms of health and safety after lockdown. Each London wedding venue will be doing things differently and some more extensively than others, so it's great to ask them what cleaning policies they have planned or if it is possible to have any extra event sanitization for your wedding day. Do check if this would incur an additional cost.
There are a lot of other control measures that venues and caterers could introduce, such as taking temperatures, physical distancing measures, face masks and sanitizers. They have to make sure that every possible element of human contact is considered very carefully, even down to the idea of shared snacks and grazing tables. I'd keep all of these precautions in mind when planning your wedding during coronavirus.
Boris Johnson has not yet announced any coronavirus rules about the status of weddings and large events going forward, but it's possible that venues might have to limit guest capacities. This means that couples may have to reduce their guest lists or move to a bigger venue to accommodate everyone. To prepare for this, as a COVID-19 wedding alternative, you could utilise any spacious outdoor areas at the venue for your drinks reception, or encourage physical distancing with beautiful design elements such as palm trees or floral arrangements between your dining tables or ceremony seating, and large video screens so that guests can watch the speeches from afar.
How can couples make their weddings more interactive online?
I think filming the ceremony and enabling guests in isolation to join will be the most common theme. You could have videographers like Bloomsbury Films, John Nasari, Indiego Photography or David Christopher Photography to record the entire day and live stream it so key people who can't join feel like they're there. It would be a little bit different to how you would want the official wedding video but I'm sure videographers can build that into the package. Other ideas would be to liaise with the caterers to courier the wedding meal and drinks with a personal note, so the guests at home have an immersive experience and feel a part of the day.
It's not uncommon for screens to be present at a wedding, so it could be possible for friends at home to say their speech over skype or zoom, or present a funny slideshow of their favourite memories with the couple. Quarantine has opened us up to new positive forms of communication even when we are far apart. It will certainly be possible to integrate technology and create a virtual wedding for those who cannot come due to the coronavirus restrictions.
How can brides and grooms use lockdown time effectively?
I'd start by thinking about the approximate running order of the wedding day, as without a planning structure, it's easy to get overwhelmed. The timetable breaks the wedding down into simple tick box ingredients, and it helps me understand what details the bride and groom still need to confirm. For example, after dinner, you might not be fussed about having a wedding cake, so you could have a dessert table instead, or, in the scheduled hours for evening entertainment, you could choose between a band or DJ, and research nearby overnight accommodation.
During the coronavirus lockdown period, you can also think of ways to make your wedding more personal and unique. I'm sure this will definitely be a trend moving forward. Take time to look at real wedding blogs online to gather inspiration, support local suppliers for sentimental details, and get your friends and family involved to make the day even more meaningful.