Congratulations! If you're reading this, then chances are you have received your official marriage certificate, and now you're wondering what's involved in changing names. Thankfully, the experts at Easy Name Change are here to guide you through the process.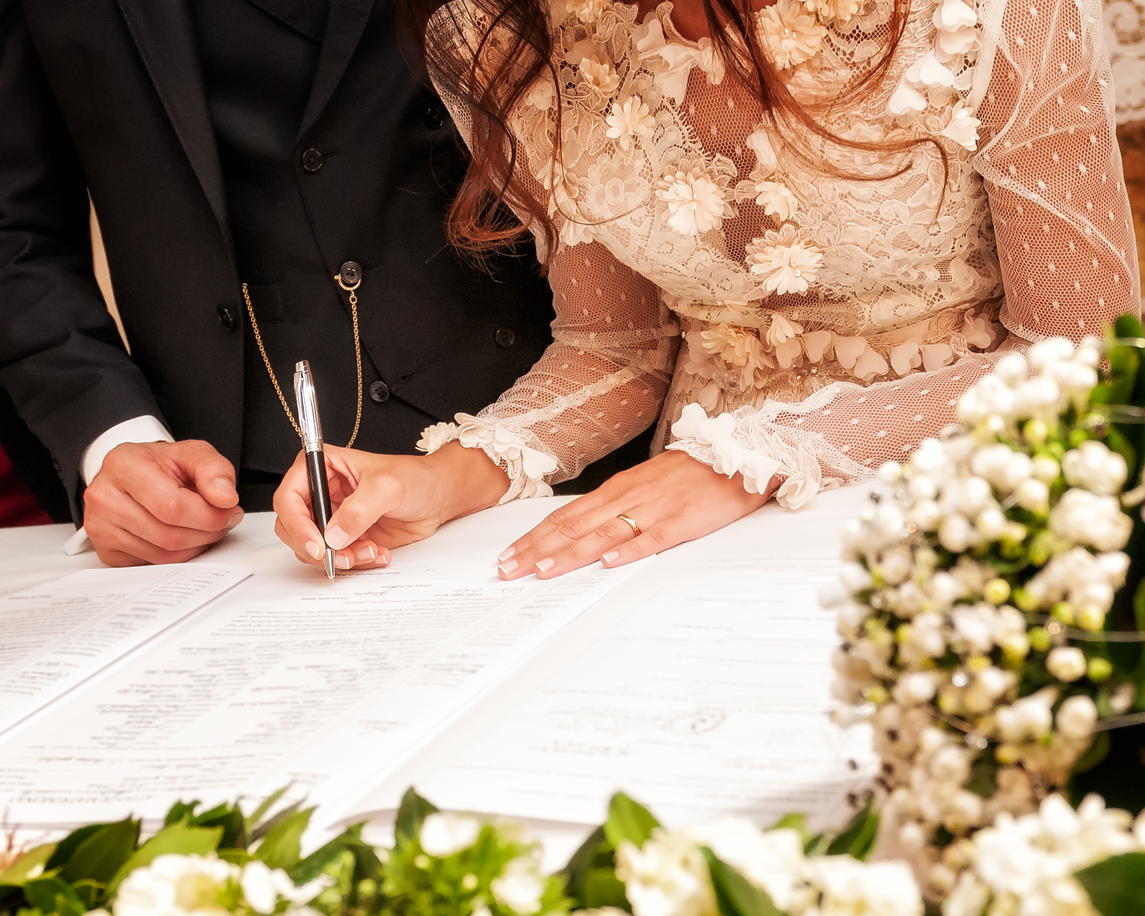 "Some newlyweds are surprised to learn there is no official process or registration for their new name," explains Easy Name Change founder Genevieve Dennis. "It's simply a matter of contacting each organisation directly to learn their name change procedure, what proof they may require and where to send it." This can make changing names a time-consuming process as people have an average of 24 different places to notify, and the process tends to span weeks.
If you've got better things to do, use an Easy Name Change notification kit to have all your paperwork instantly prepared — no research necessary. If you'd rather manage the process yourself, then read on for our married name change DIY tips!
Generally speaking, there's no special order for which companies to notify first. However, some organisations may require an updated photo ID. If that's the case, then just hold off on these until your passport or driver's licence is reissued.
check out easy name change
Step 1 – Get your official marriage certificate
You may already have this; if so, just skip ahead! If you don't have this, you'll need to order it from the local registry office where your wedding took place. It's the only document needed as proof of your new married name, providing you take one of the standard married name options listed below.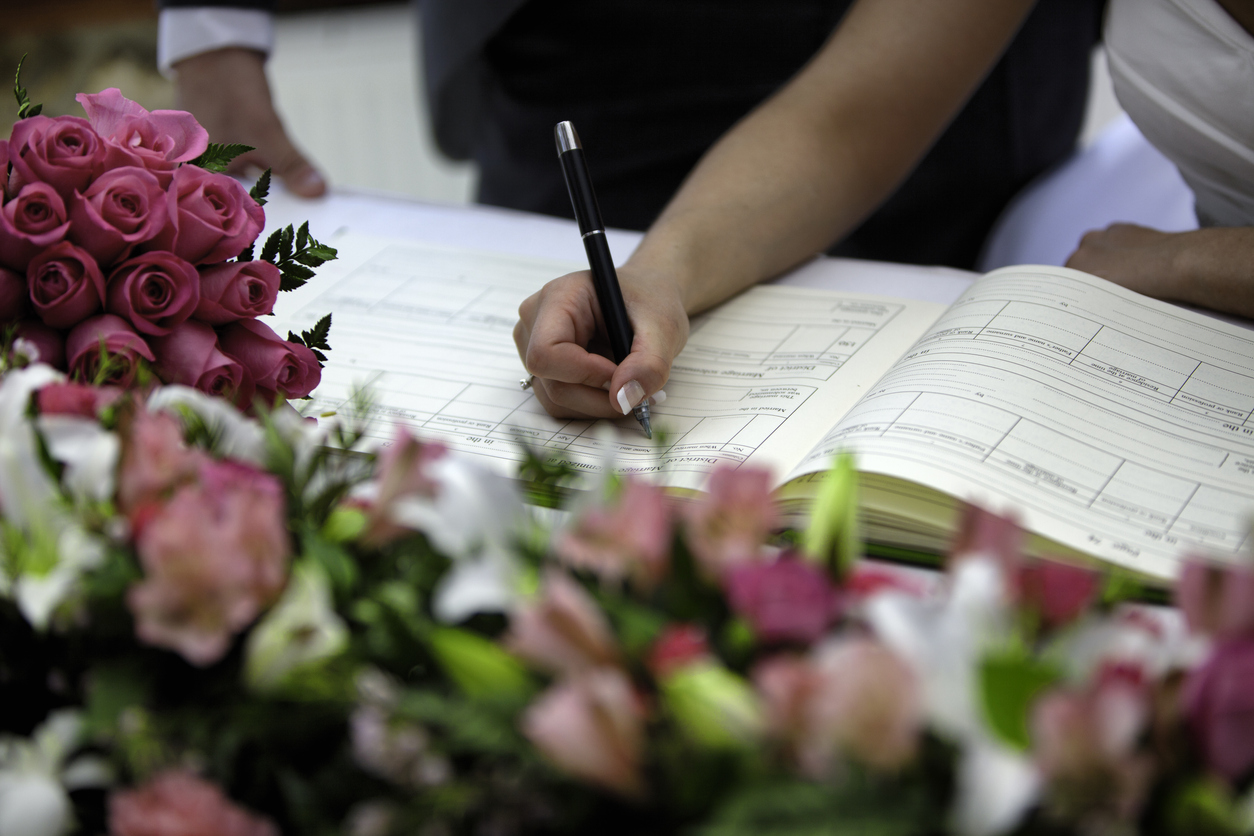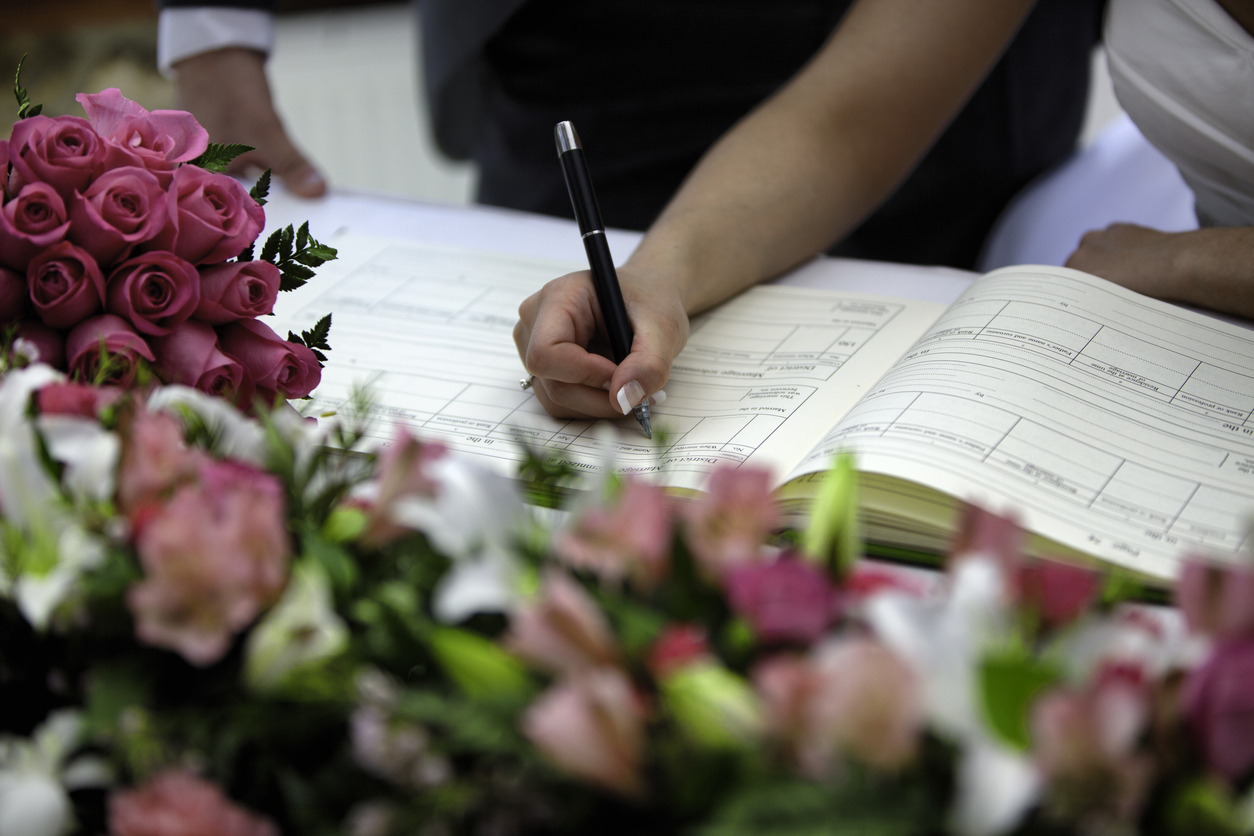 Step 2 – Choose your new name
This is the fun part! Your marriage certificate allows either spouse to take the other's surname. The new surname can either be in place of your current surname or in addition to your surname, creating a double-barrelled or hyphenated surname. All other types of name change require a deed poll. For more info on choosing your new name, check out our guide to married name options.
Step 3 – UK Passport, if not required for pending travel
Here's where the order can be a bit tricky. Only update your UK passport if you do not plan to travel or book flights in the next few months. Check the UK passports website for current processing times and allow yourself plenty of time to get your passport back before needing it for any bookings or flights. We recommend updating your UK passport early on as it will make it easy to change the names on your driver's licence.
If you can't update your passport now, then skip this and move on to the next step. As a married name is an assumed name, you are still legally entitled to be known by either your birth or married name at any stage, meaning you can continue to use a passport in your former name, even if all other identification and records have since been changed.
Start by completing the online passport application form. At the time of writing, applying for a new passport online will cost £75.50 and takes 10 weeks. There is no credit given for the time remaining in your current passport.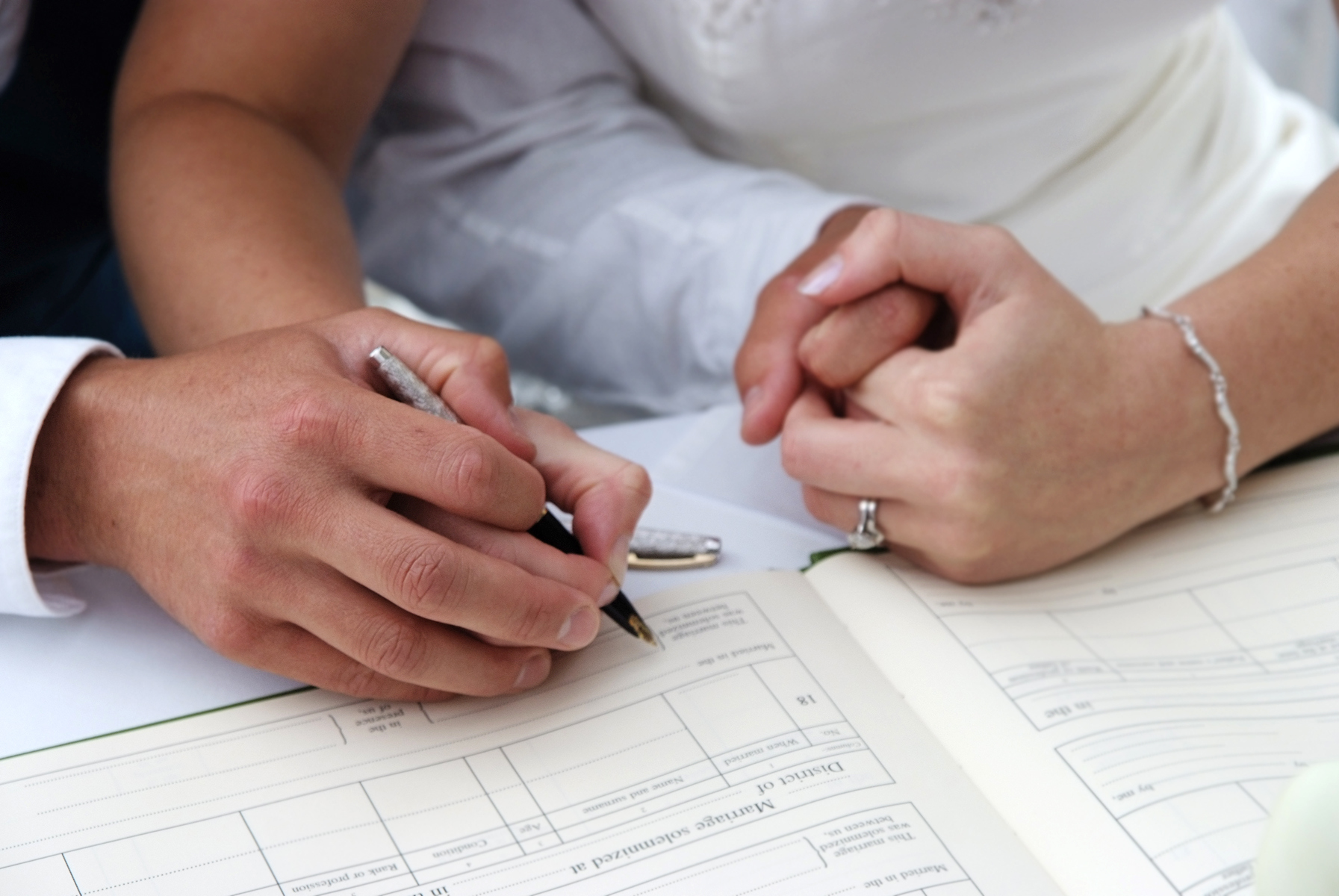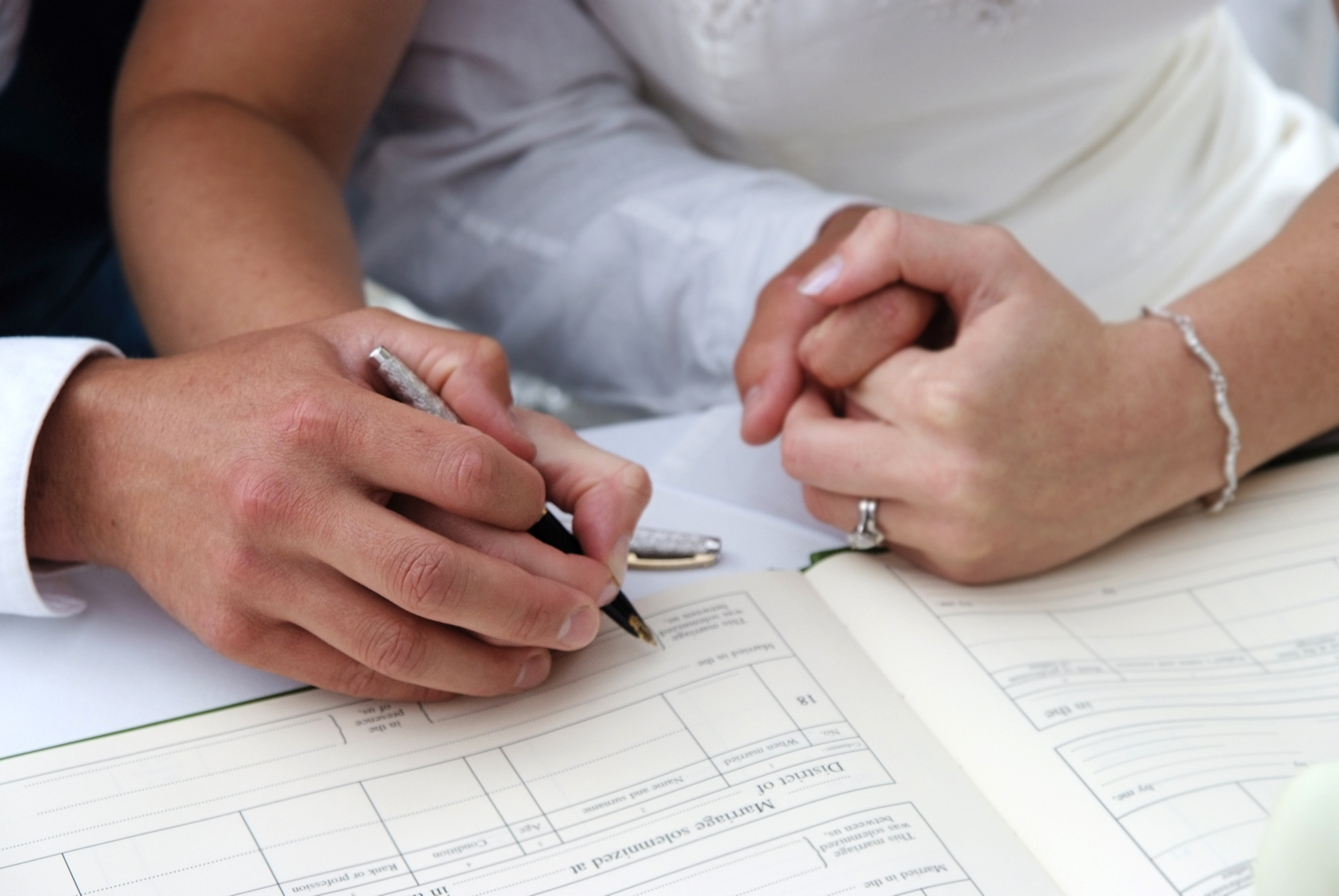 Step 4 – All other records (the time-consuming part!)
We recommend using an Easy Name Change kit, and then you can just choose the remaining 20 or so companies from their site and get step-by-step name change instructions for each company along with ready-to-send paperwork. This will save you around eight hours of admin!
If you've got the time and patience, then start by making a checklist of all the places you need to update. The list is long: banks, financial instructions (more on this in the next section), digital wallets, insurances (home, contents, auto, life, health, pet), utilities (water, power, gas), travel rewards, shopping rewards, professional associations, digital memberships and more. If you're doing it yourself, then use the free interactive checklist builder to make sure you've covered each category and all the possible companies you may need.
Got your list? Now contact each company directly and research their name change process. Some may allow name changes over the phone or on live chat. Otherwise, you will be told where to log your accounts and upload proof or follow the special name change process. You may instead be asked to send a name change request in writing. Ask them to send any special forms, if applicable. You will probably need to send some letters and emails. Check what proof to attach and where to send it.
Step 5 – Banks and financial institutions
This covers bank accounts, credit unions, mortgages and credit cards. Each company sets their own requirements, so it may differ from the general advice here. Most banks with larger branch networks generally require you to visit a branch location in person and show original proof of name change (your marriage certificate) and sometimes a photo ID. Always check if the photo ID needs to be in your new name. Banks with few branches often have a form or a different way of being notified. Larger banks prefer you to visit in person so that your signature can be witnessed and your identity verified, which is fair enough considering they may be holding a large amount of your money.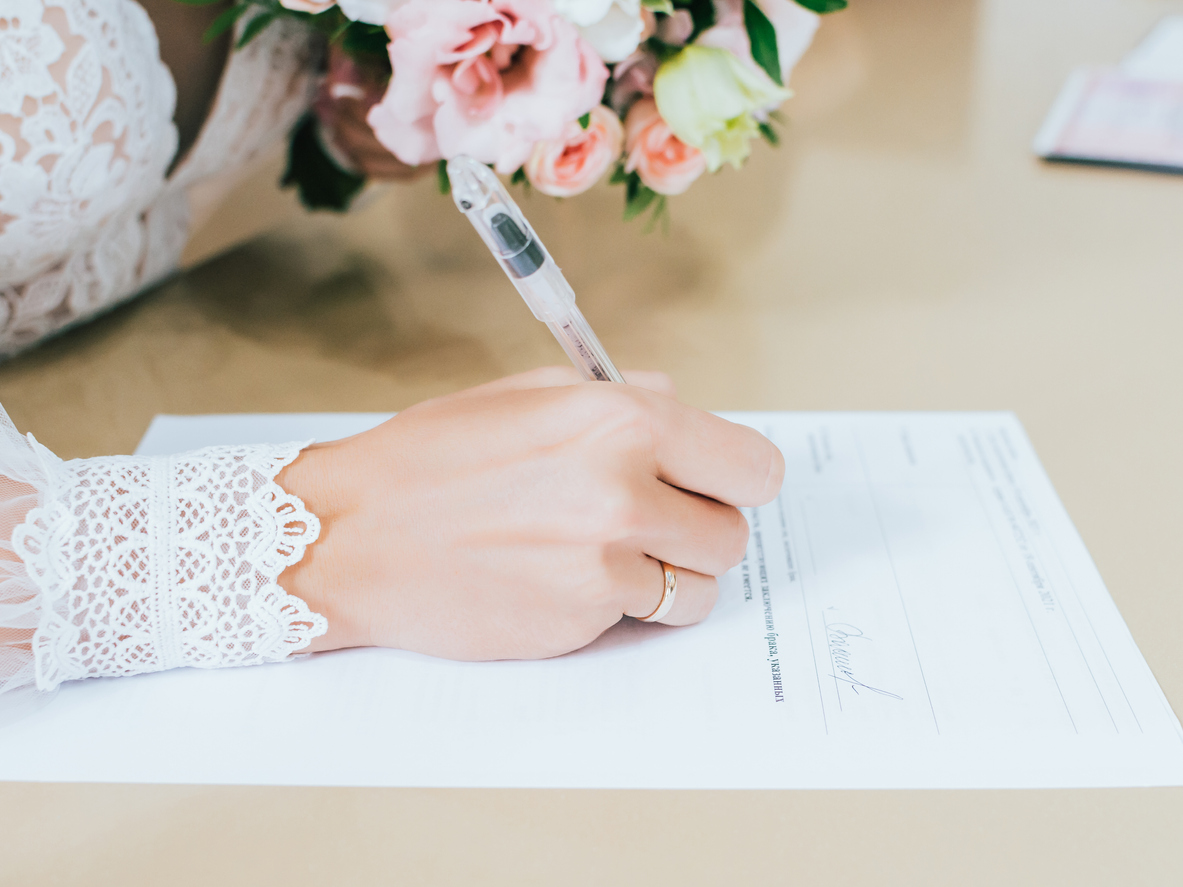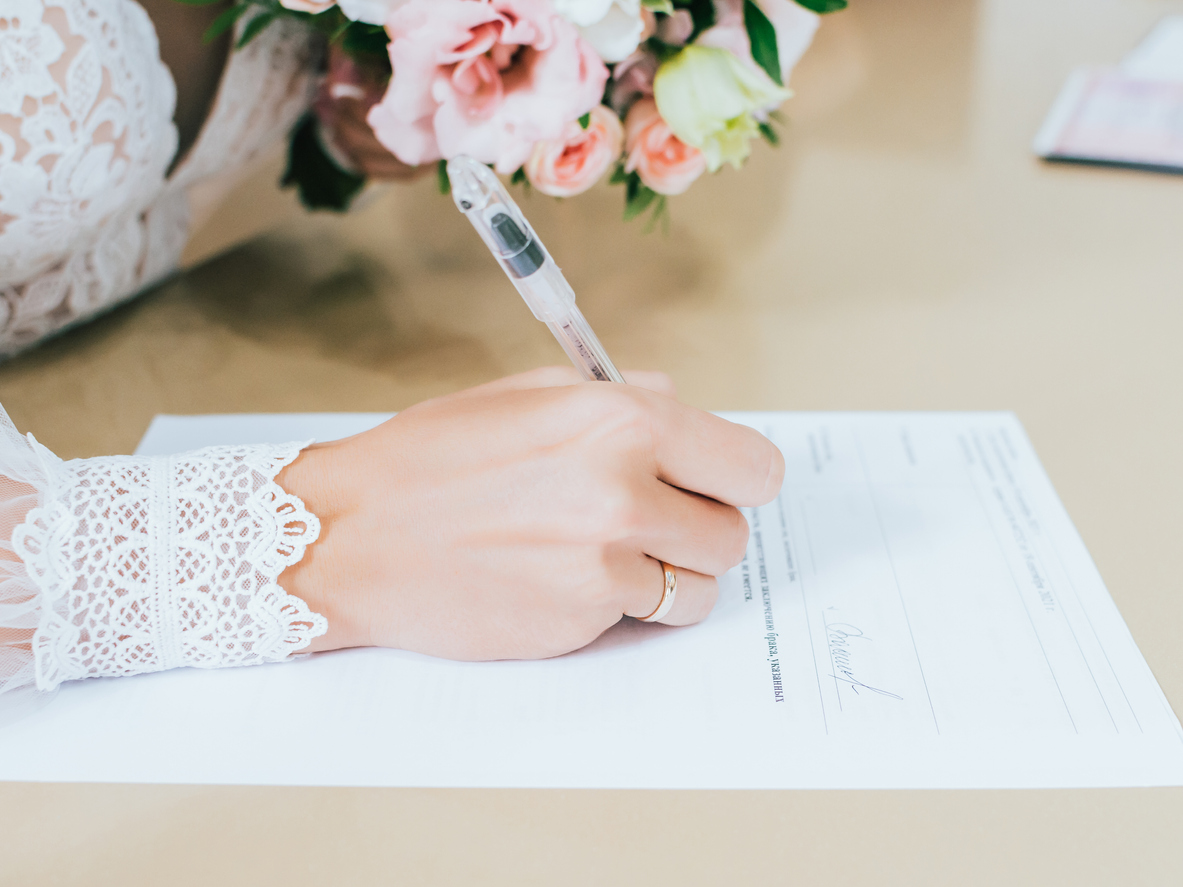 What next?
Not all companies will get in contact with you to confirm that your name change has taken place. You will notice your name is changed when you next log into your account or receive statements. Keep an eye on your inbox and spam folder as you may have received correspondence from companies requiring more information.
You should also consider updating your will. Marriage immediately voids any prior will, so this is even more important if you have children or assets.
---
change your name