Catherine Lowe didn't have her heart set on a theme for her fun wedding, so inspiration came from an unexpected place.
"We had no particular plans for the wedding, things sort of evolved as we went through the process," says the bride, 29, or her wedding with Robert Fox, 29. "The venue informed the décor, and to some extent my dress. And my shoes sort of became the basis of the colour scheme."
So with her Kate Spades and Converse, the bride married her beau on August 28, 2016 with 60 guests at Compton Verney in Warwickshire. One-hundred-and-twenty guests joined the couple at the evening reception. "We designed the menu ourselves as we wanted something more casual and summery – lots of vegetable salads, quinoa, sweet potato fries and poussin (chicken)," explains Cat. "We wanted people to be able to help themselves and eat as much or as little as they wanted."
But before they sat down to eat – guests were given a special entertainment treat – a bouncy castle! "They are a must at all weddings in my opinion," smiles Cat.
Photos courtesy of Duncan Cox Photography.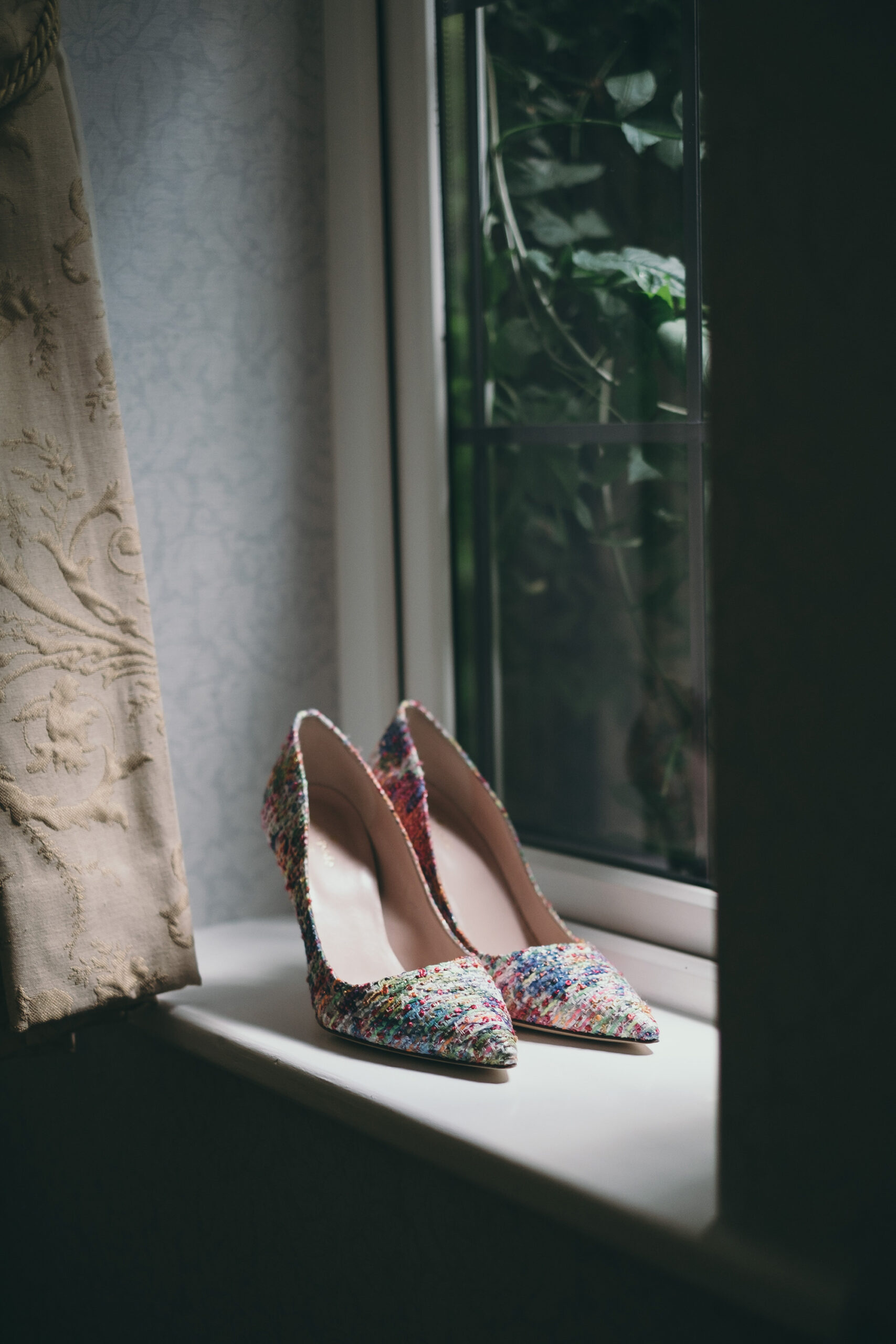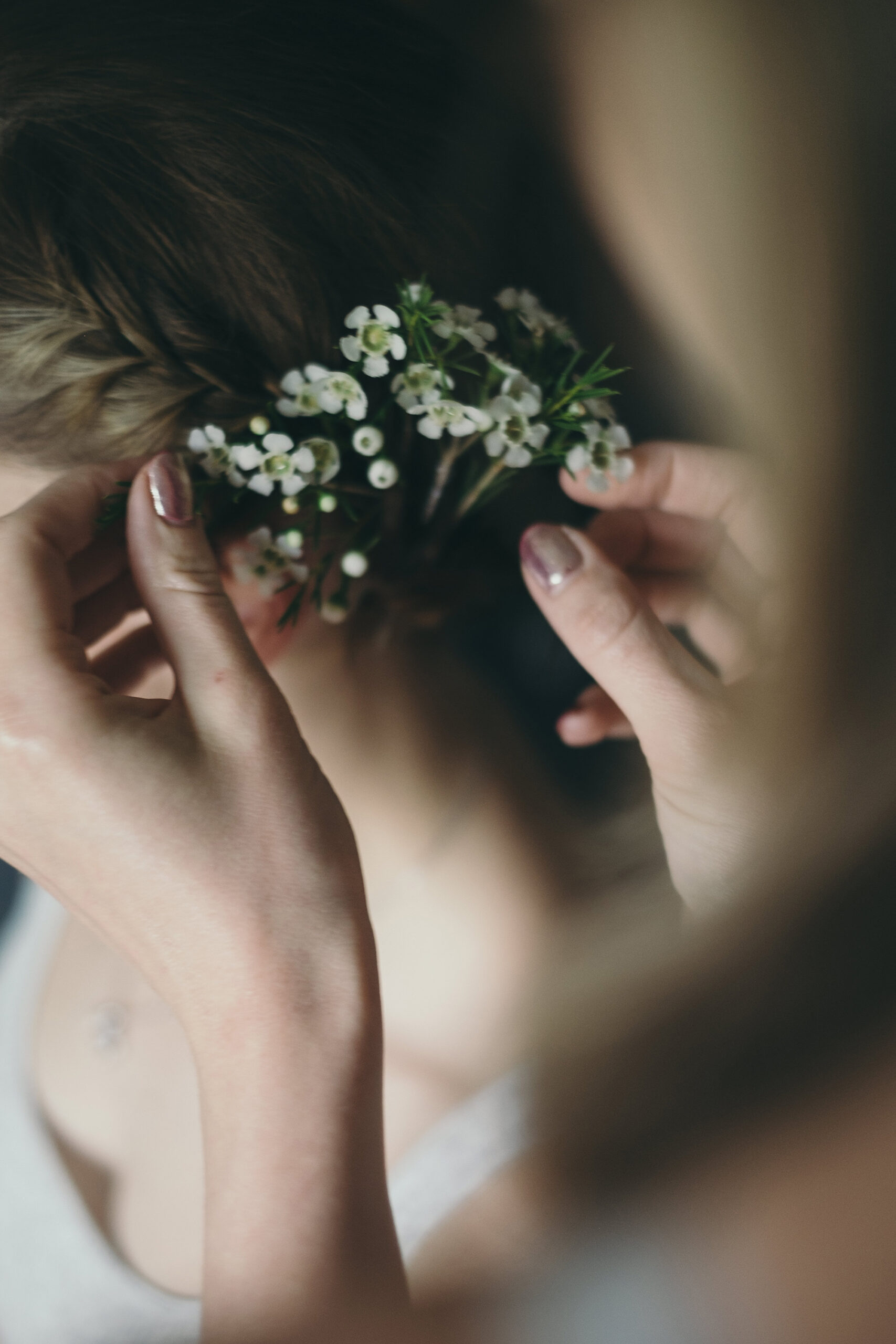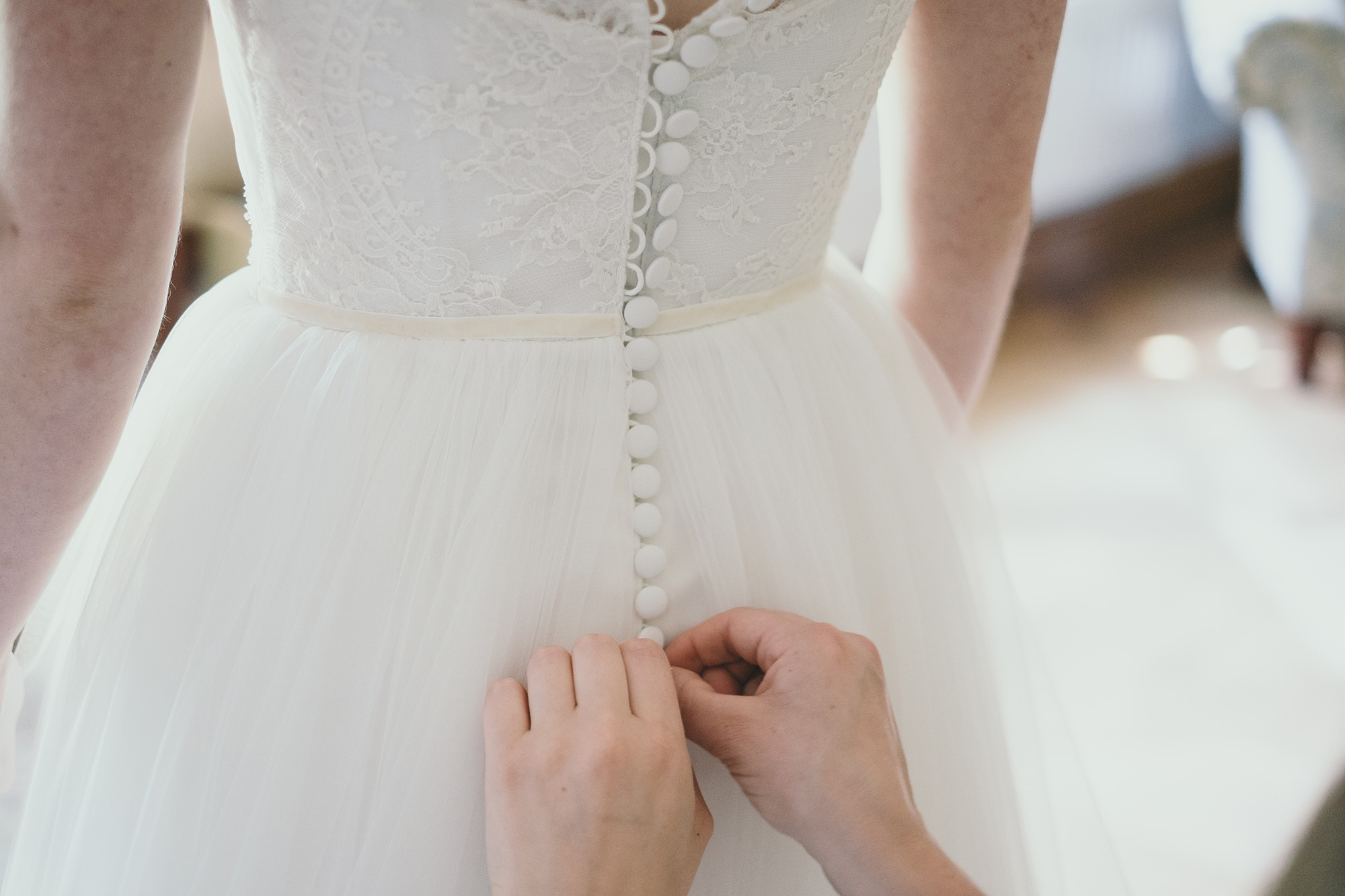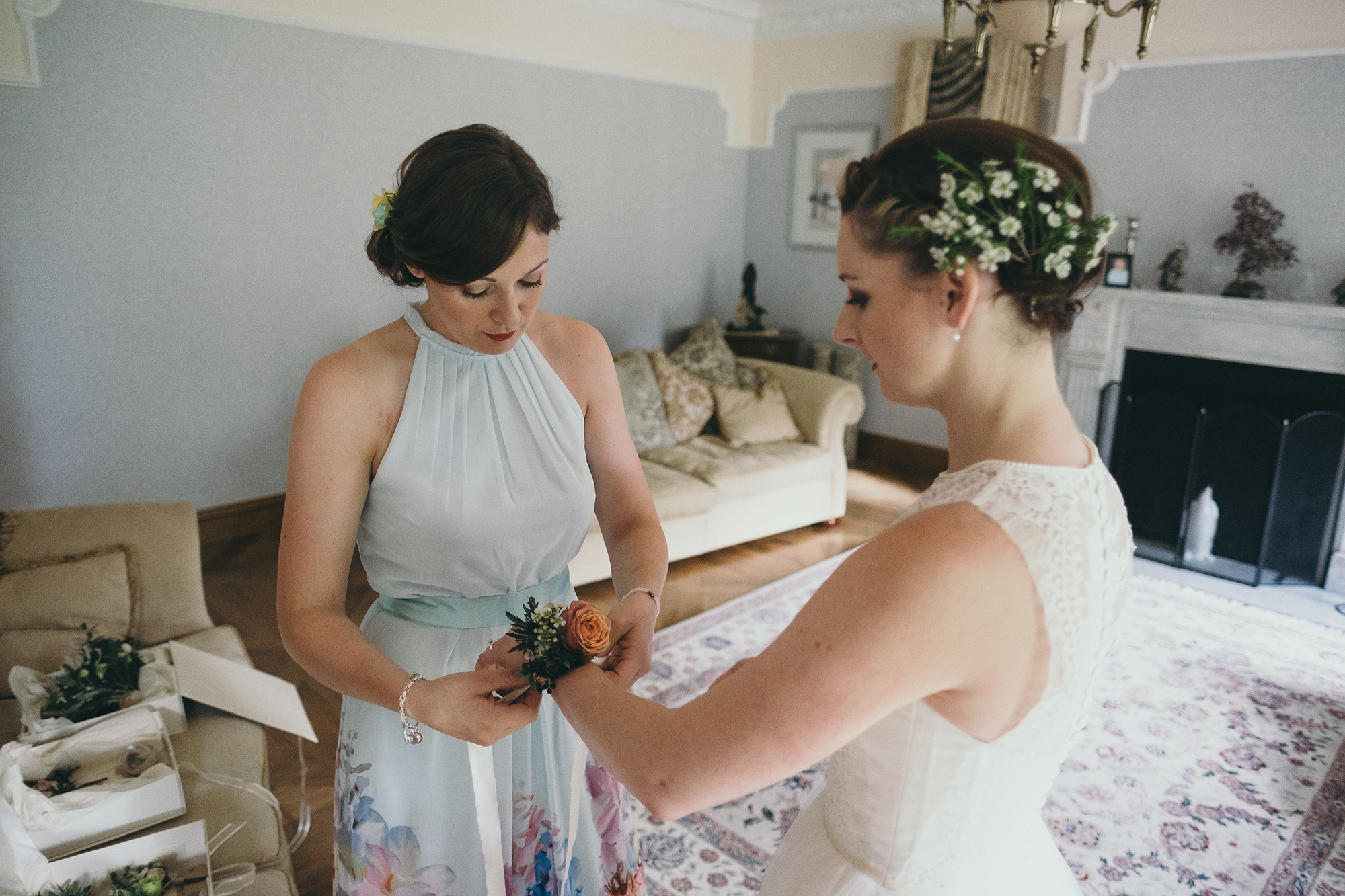 The bride wore accessories that were family heirlooms.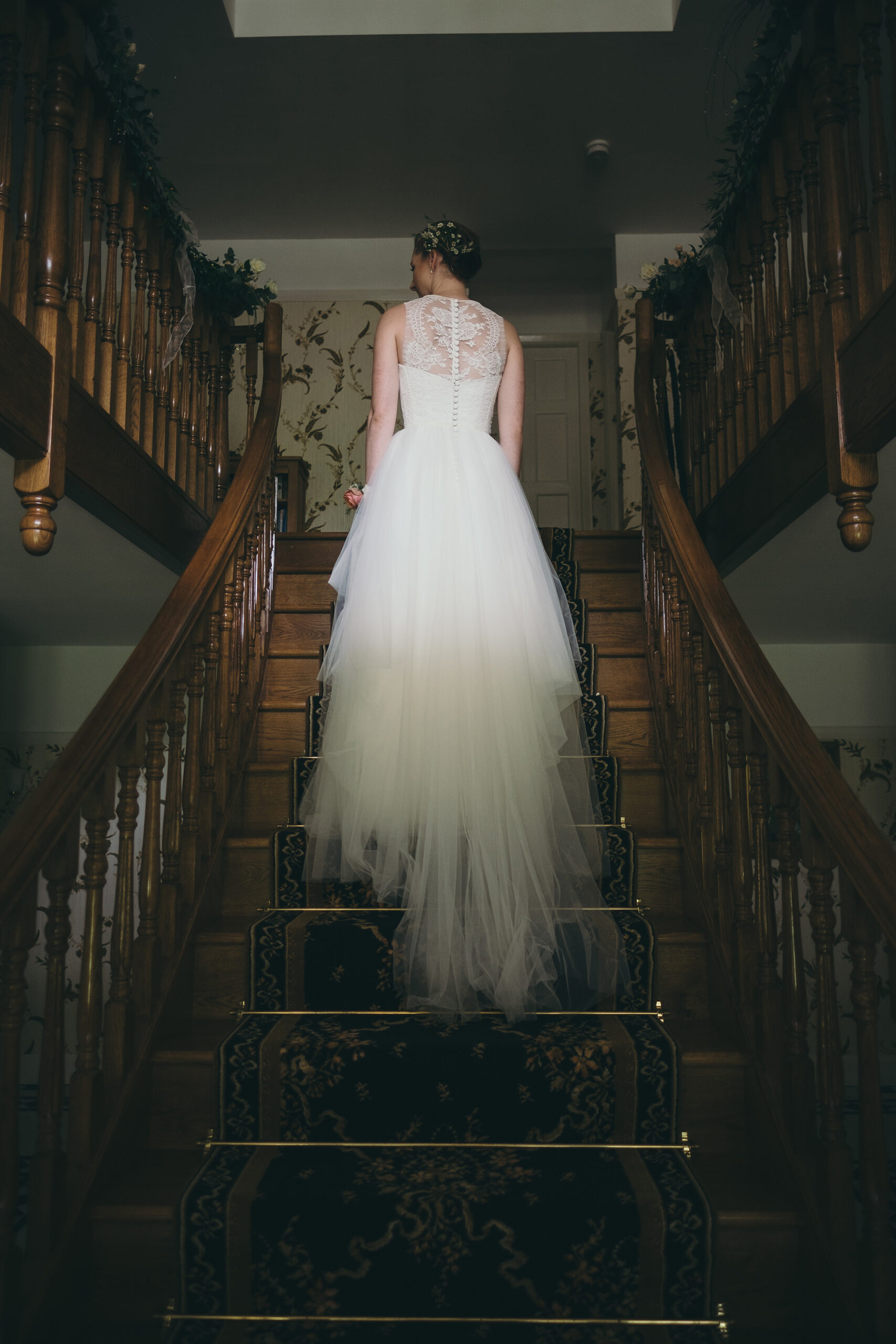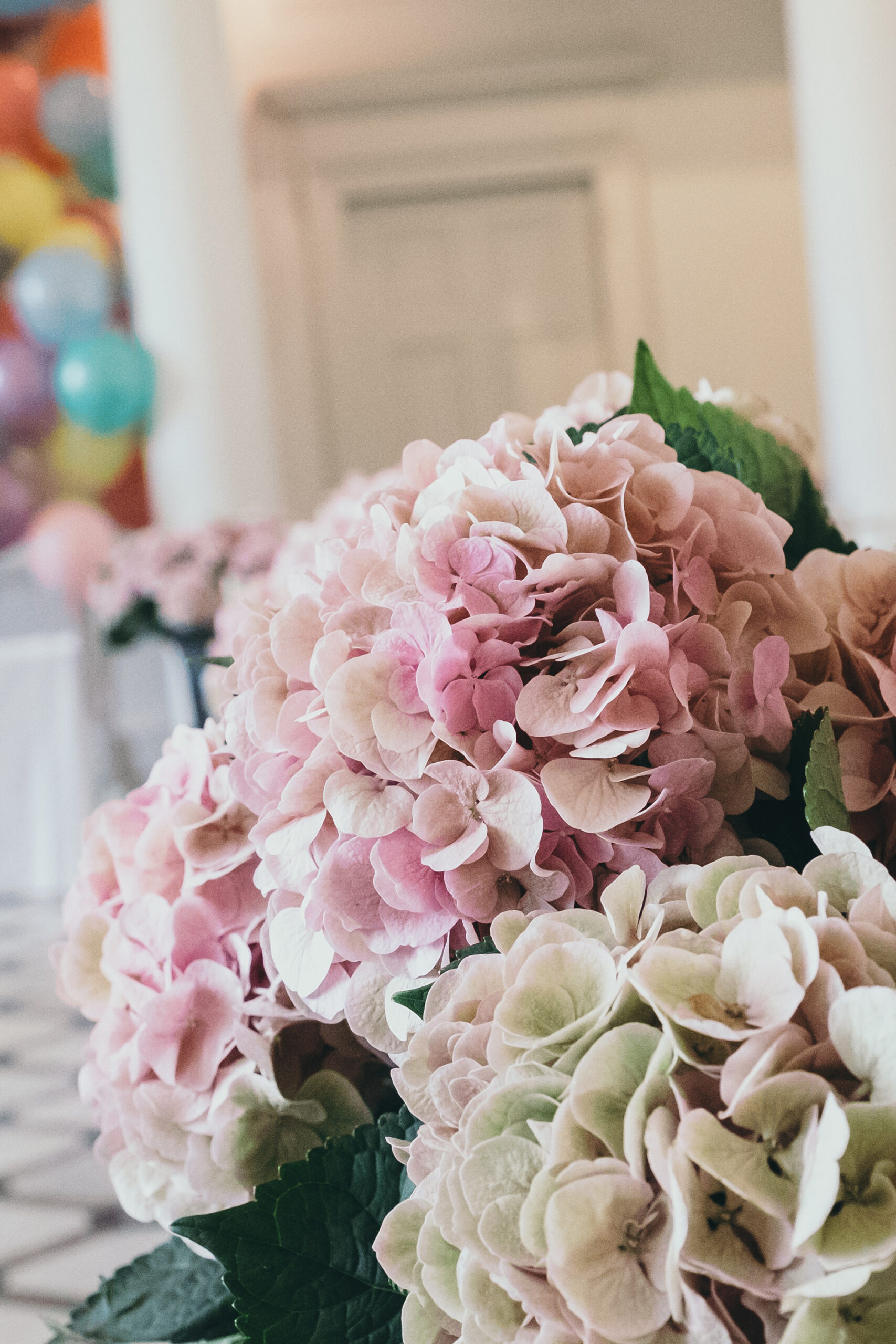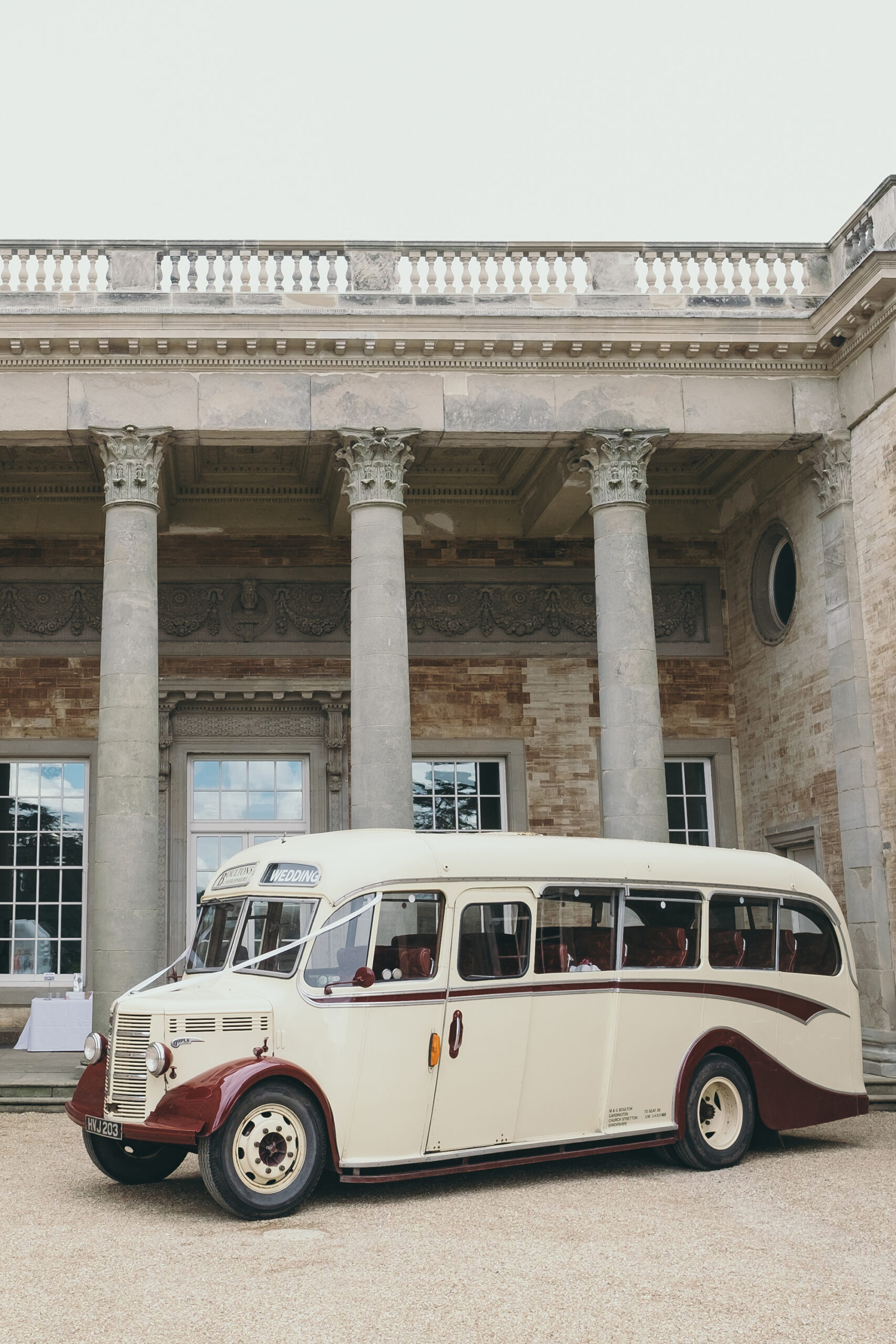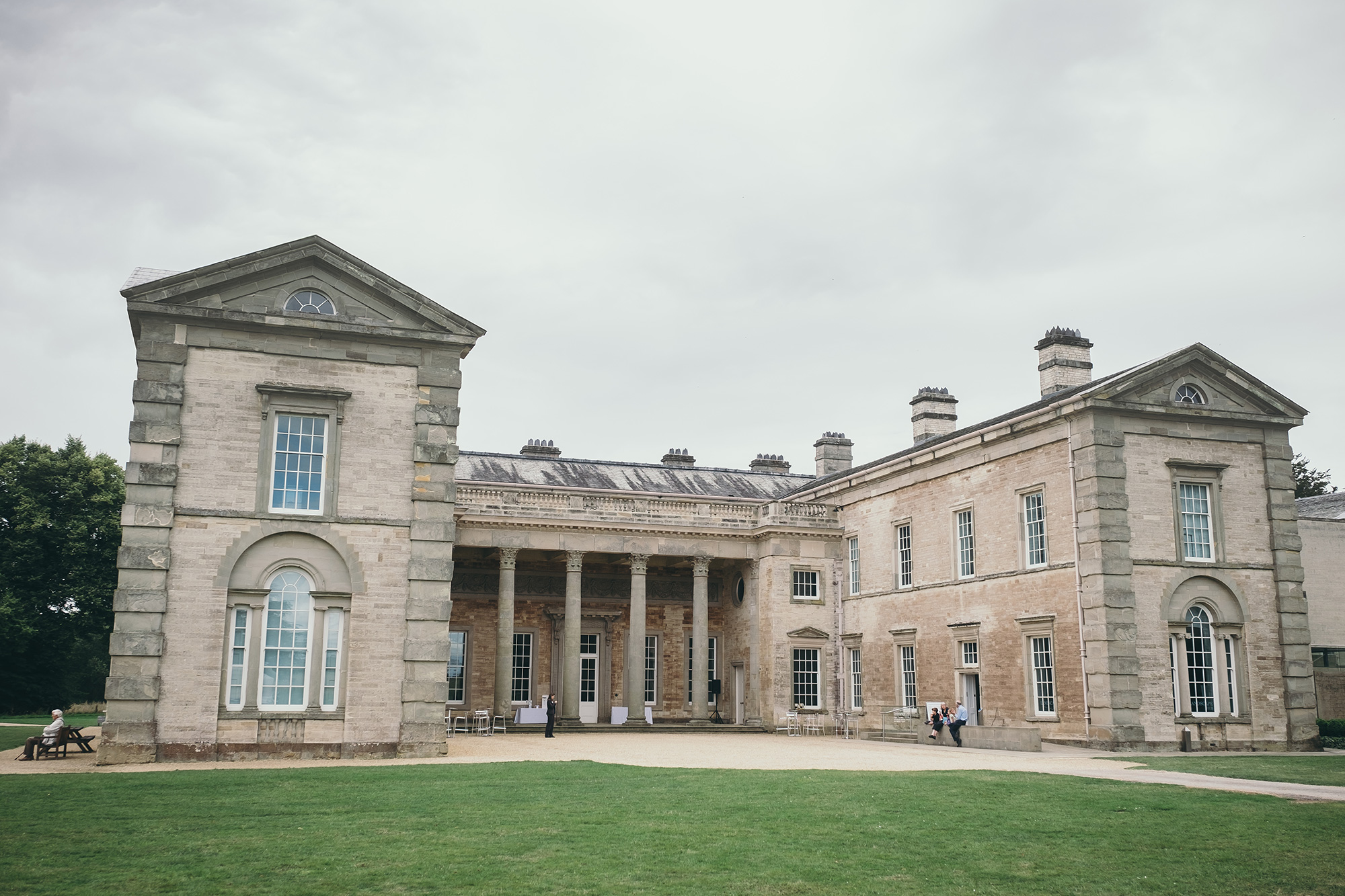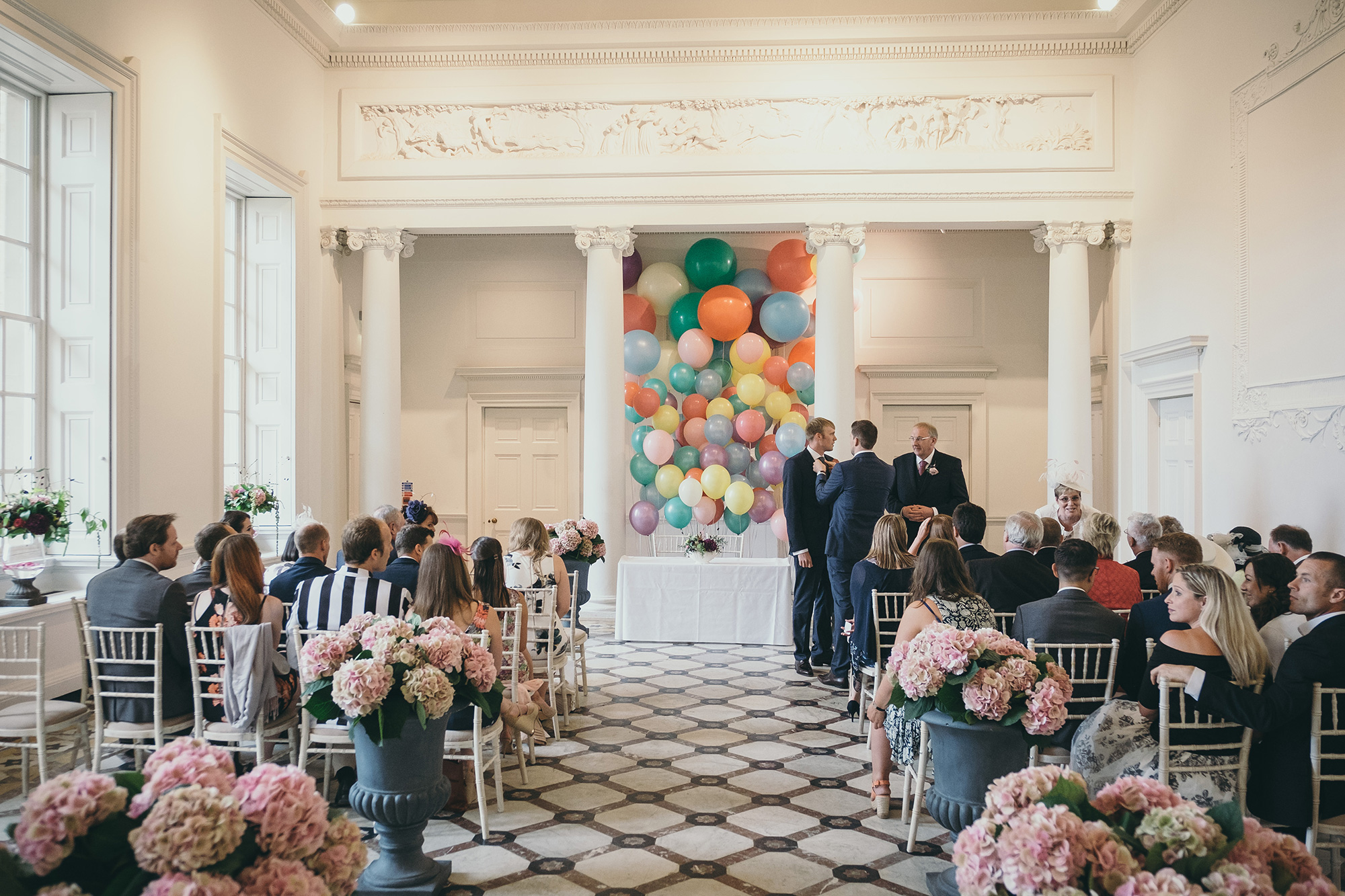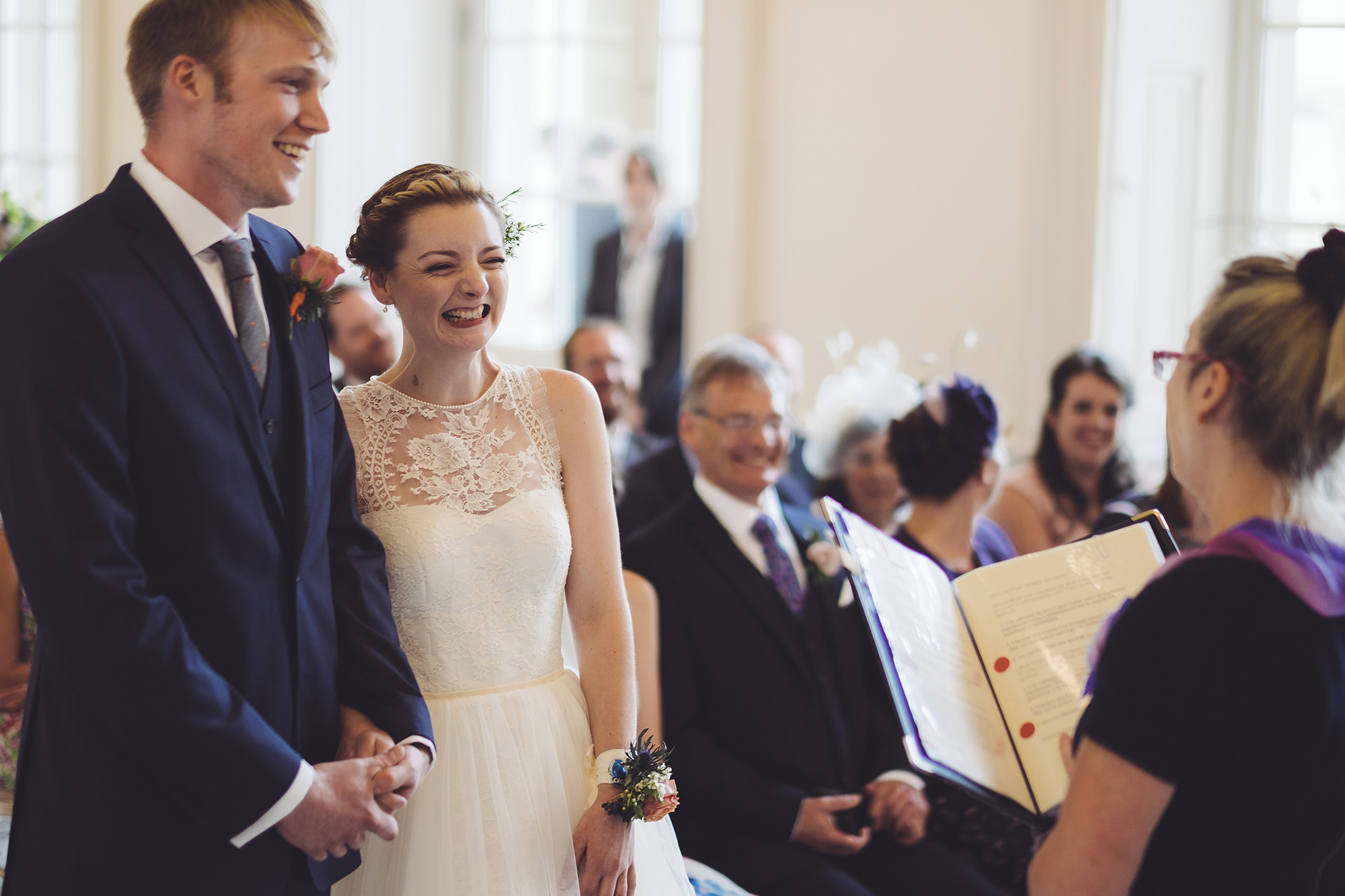 The dashing groom was dressed by professionals, Saint Crispin Bespoke Menswear.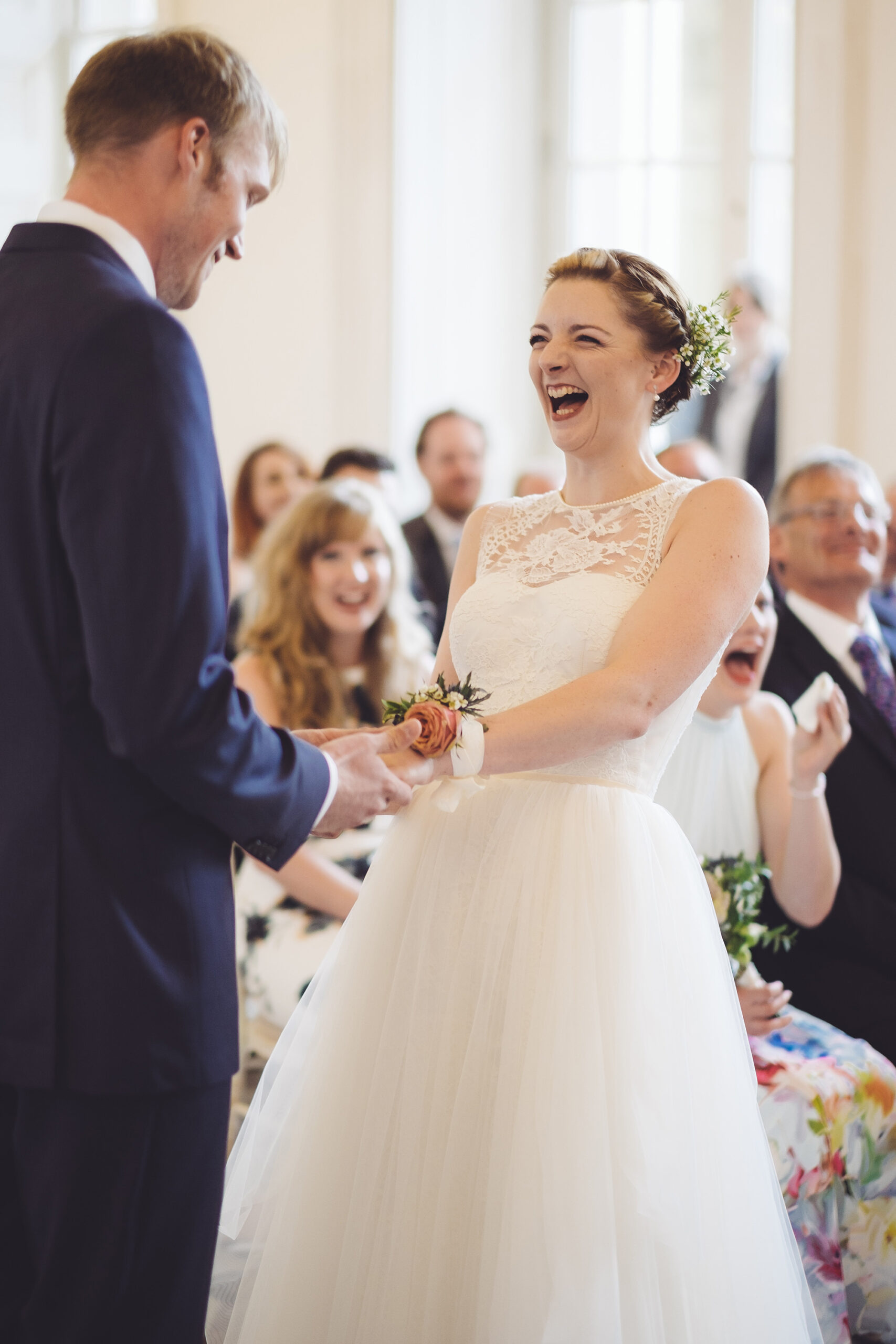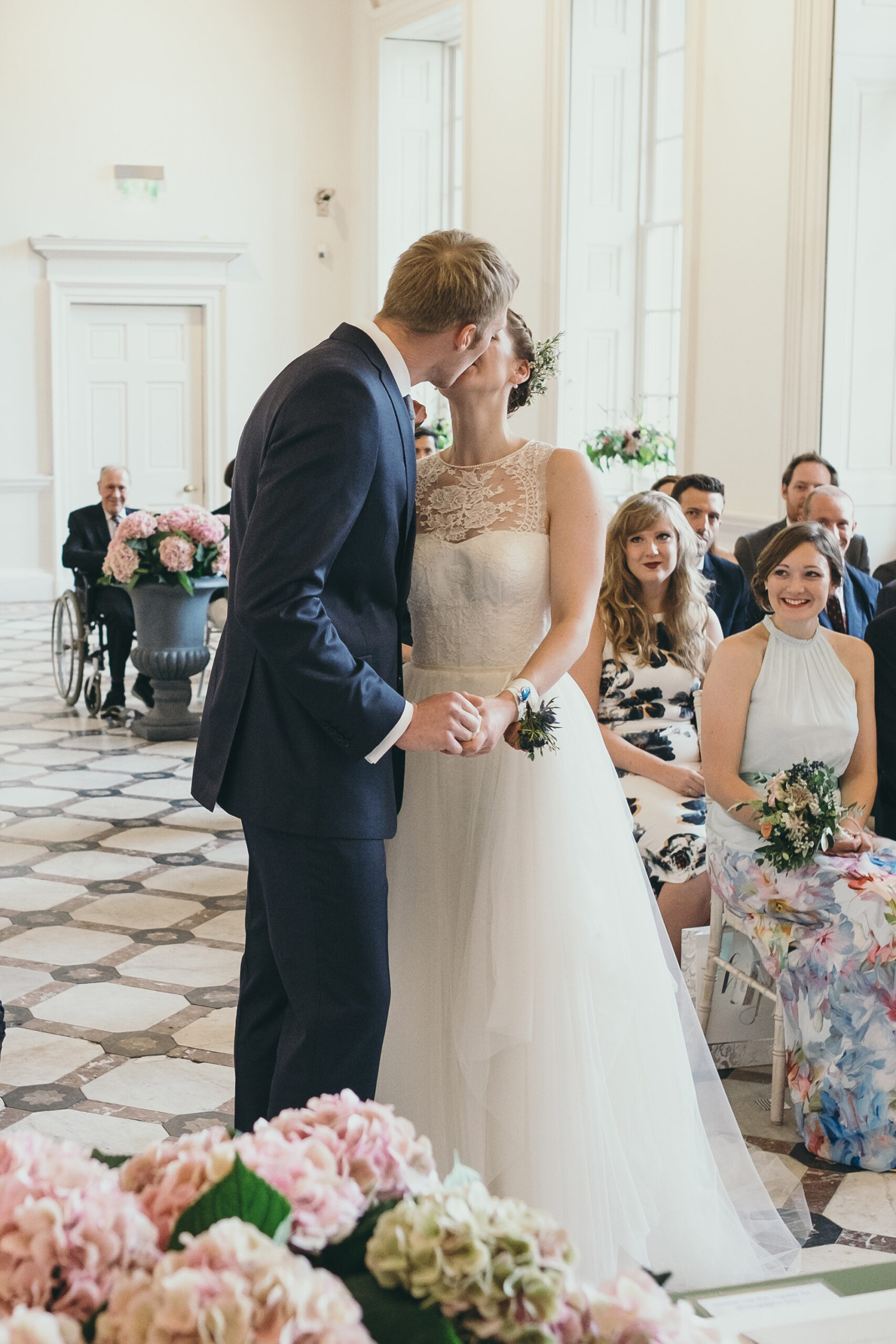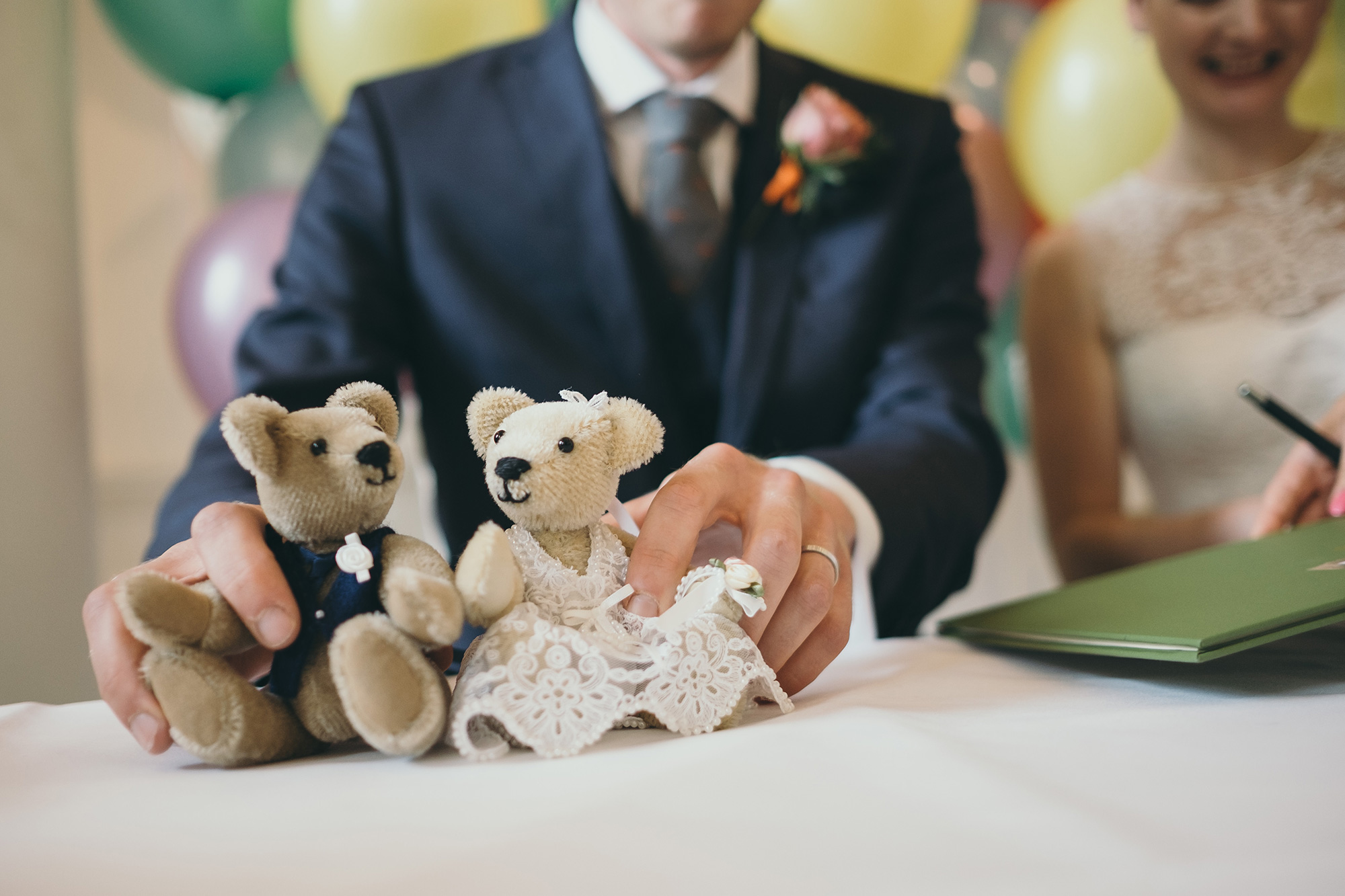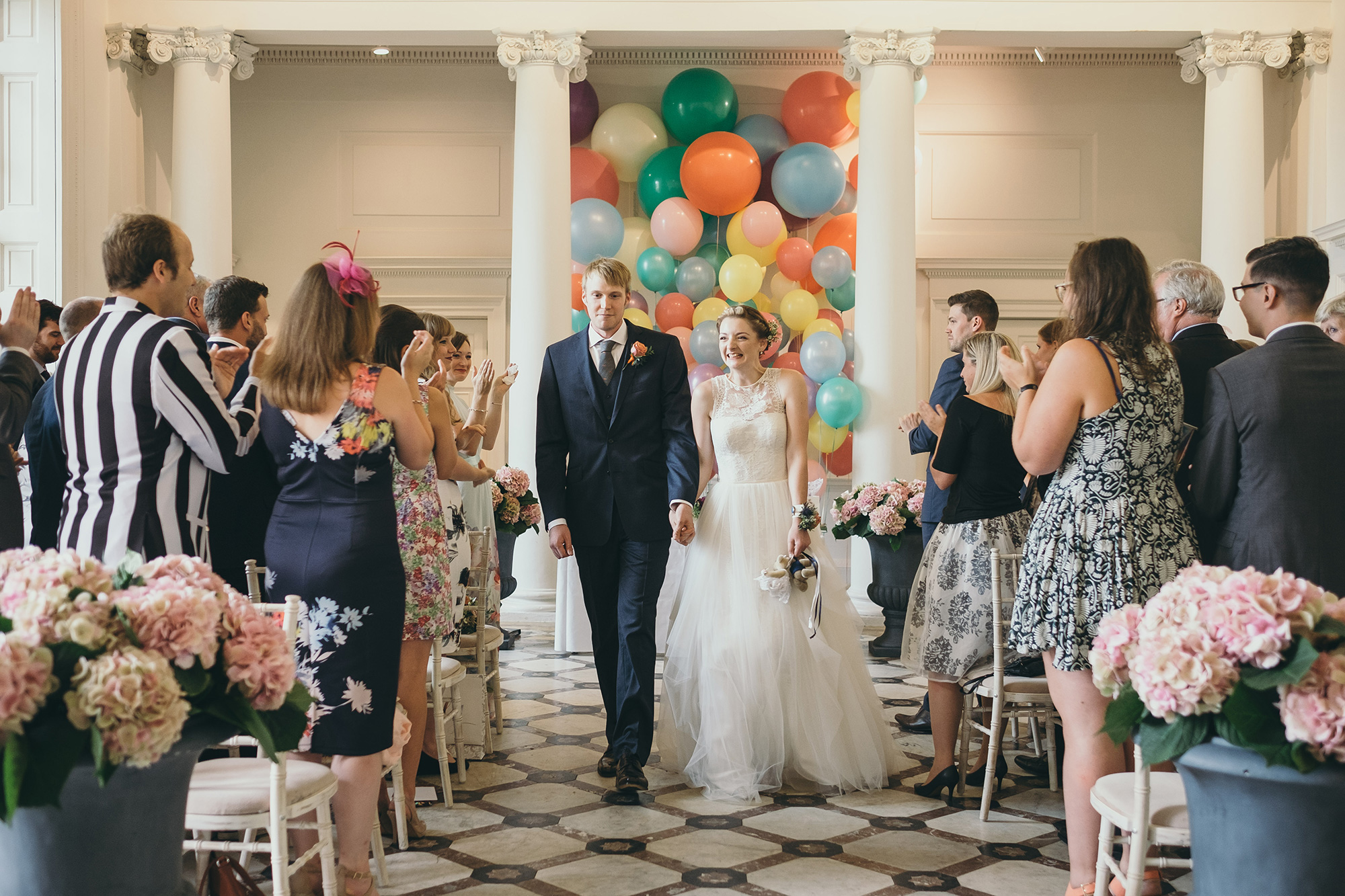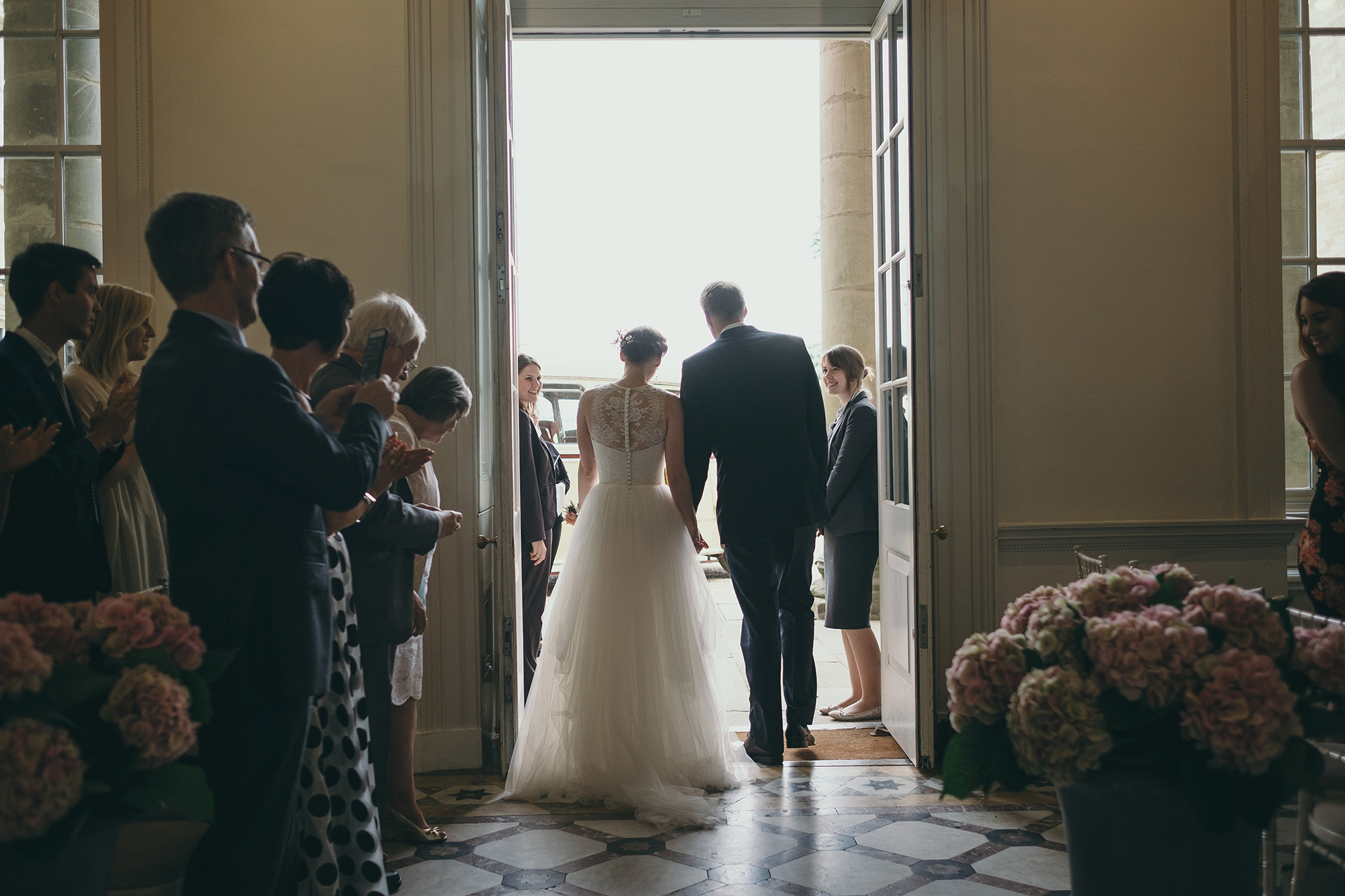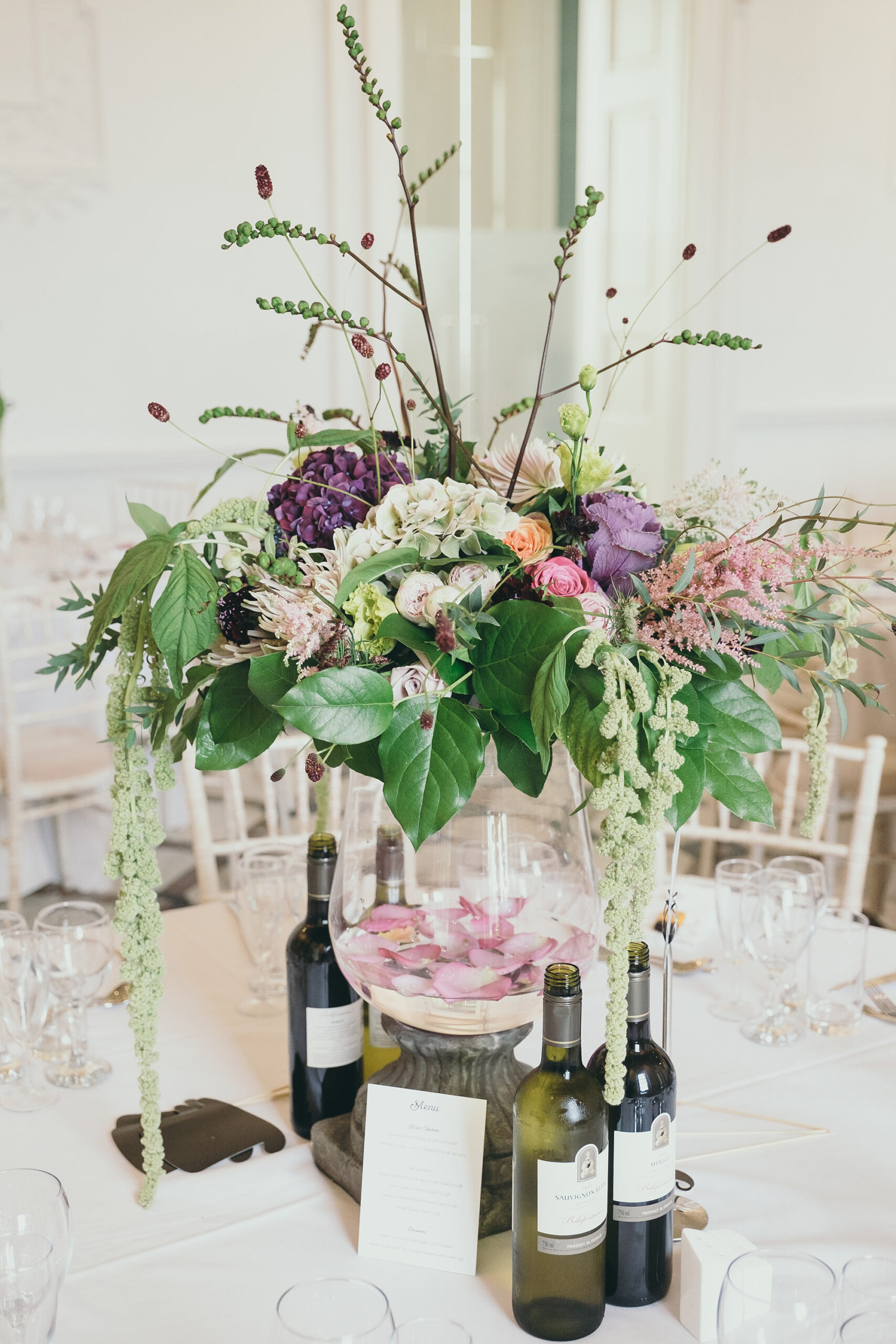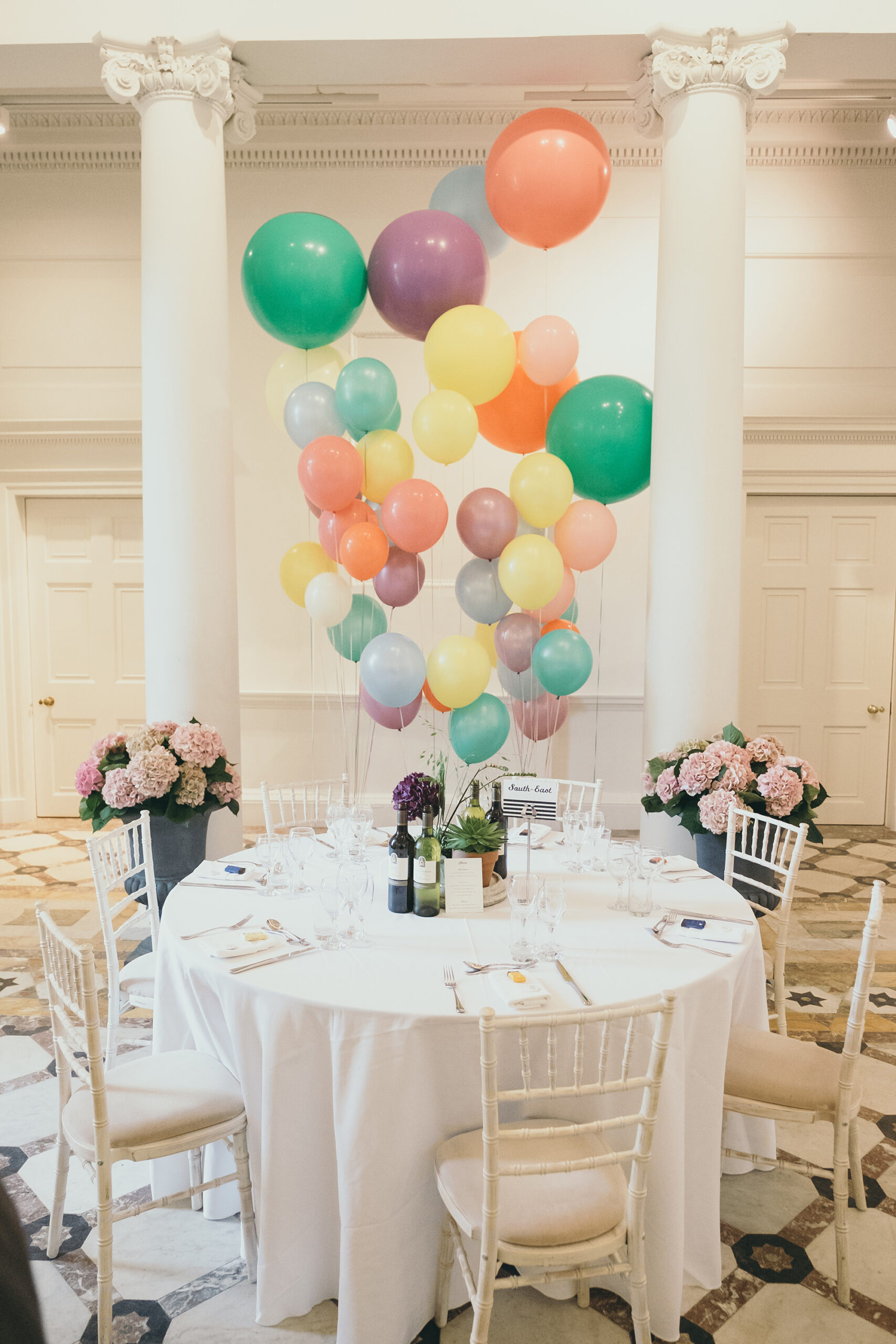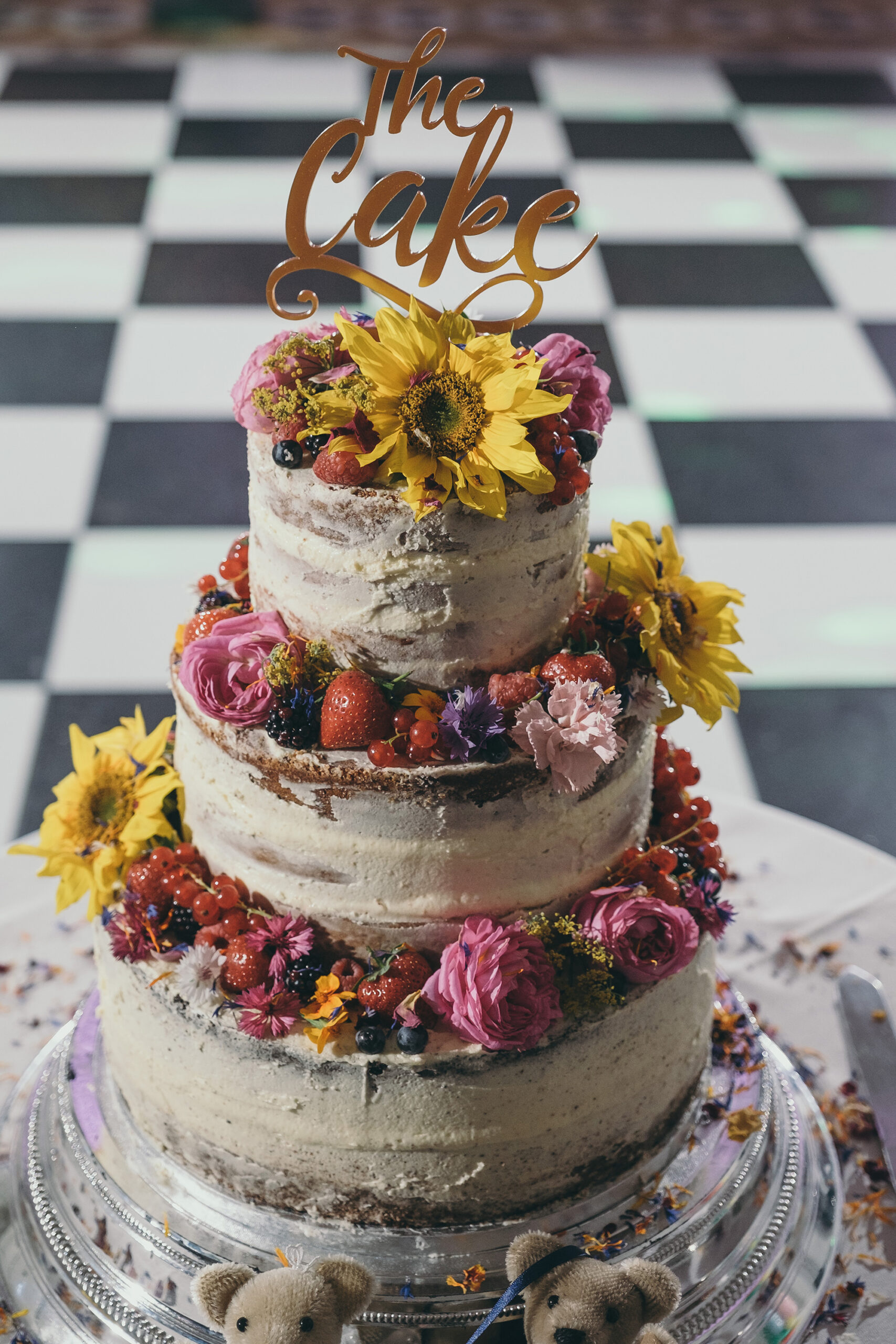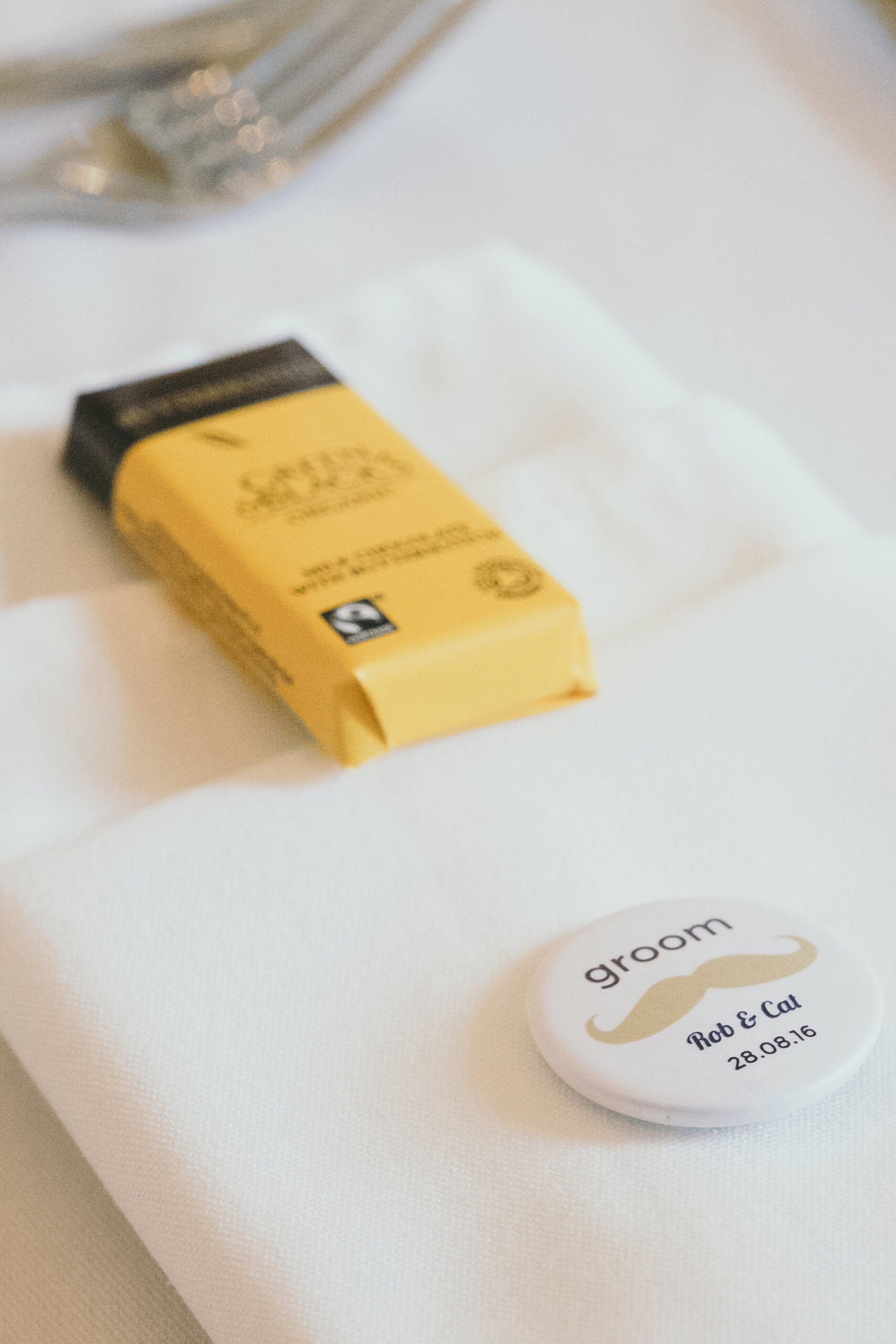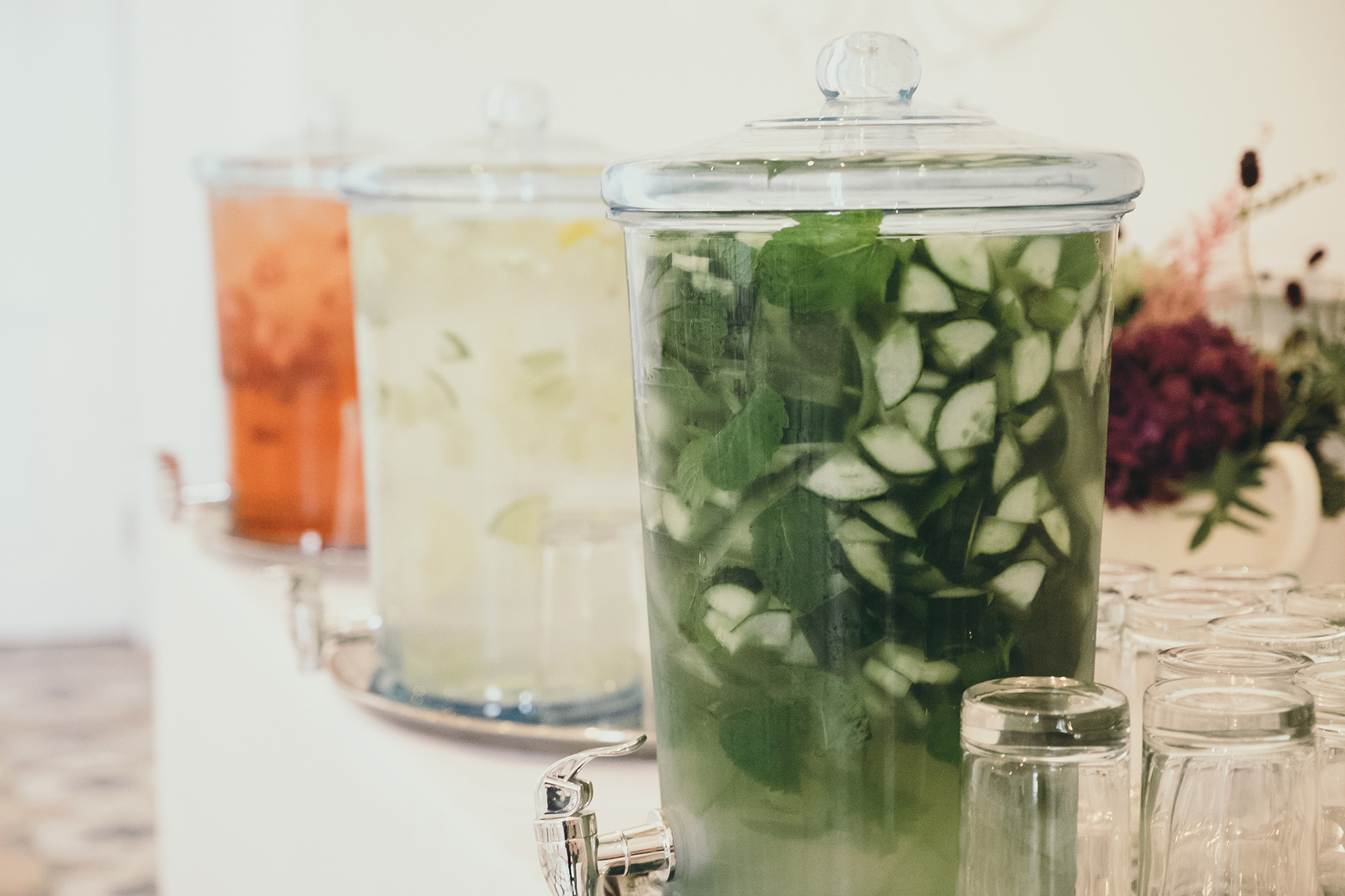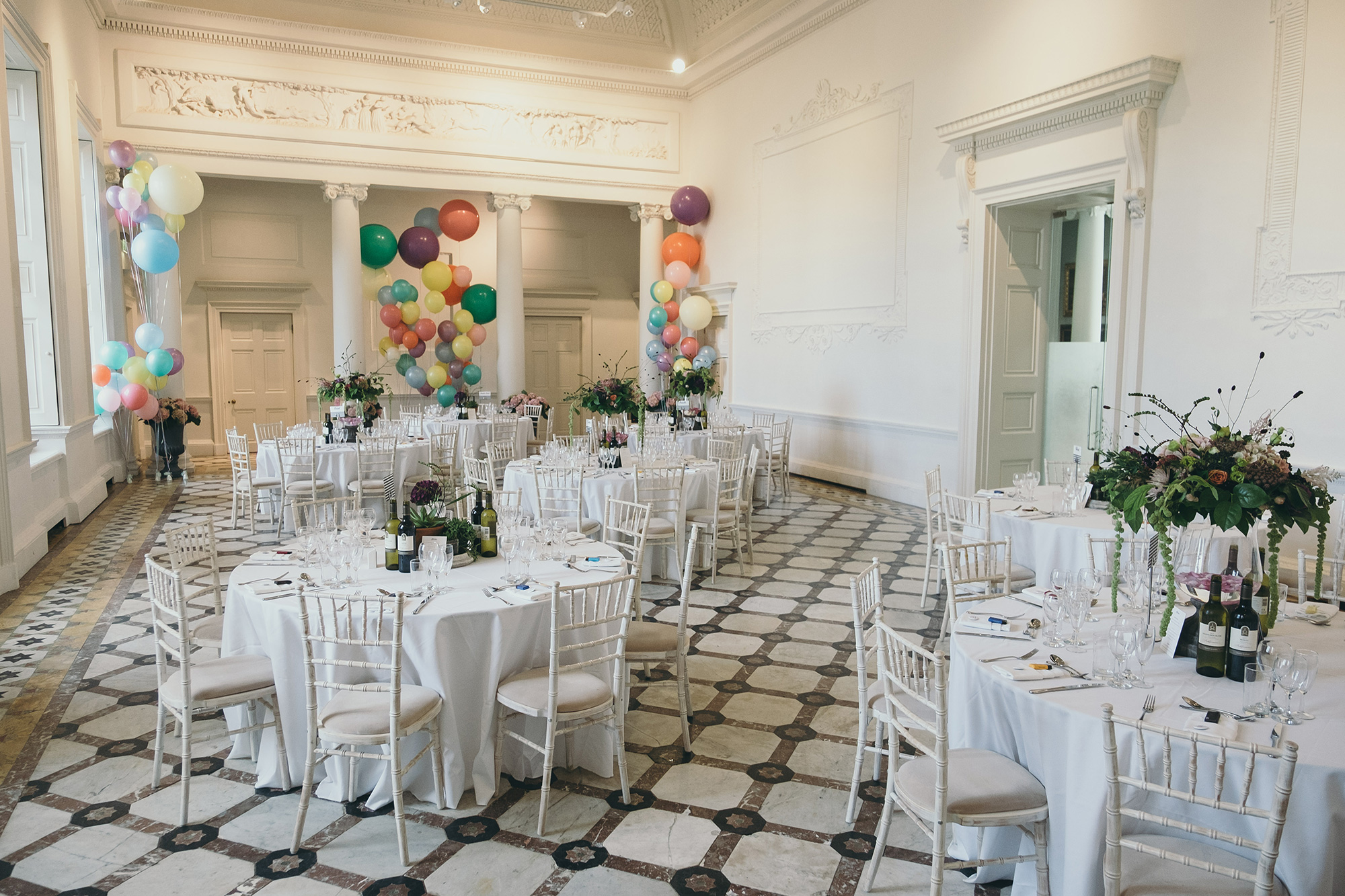 "My brief to Rob was to find a place with white space – boy did he do good," says the bride of Compton Verney House.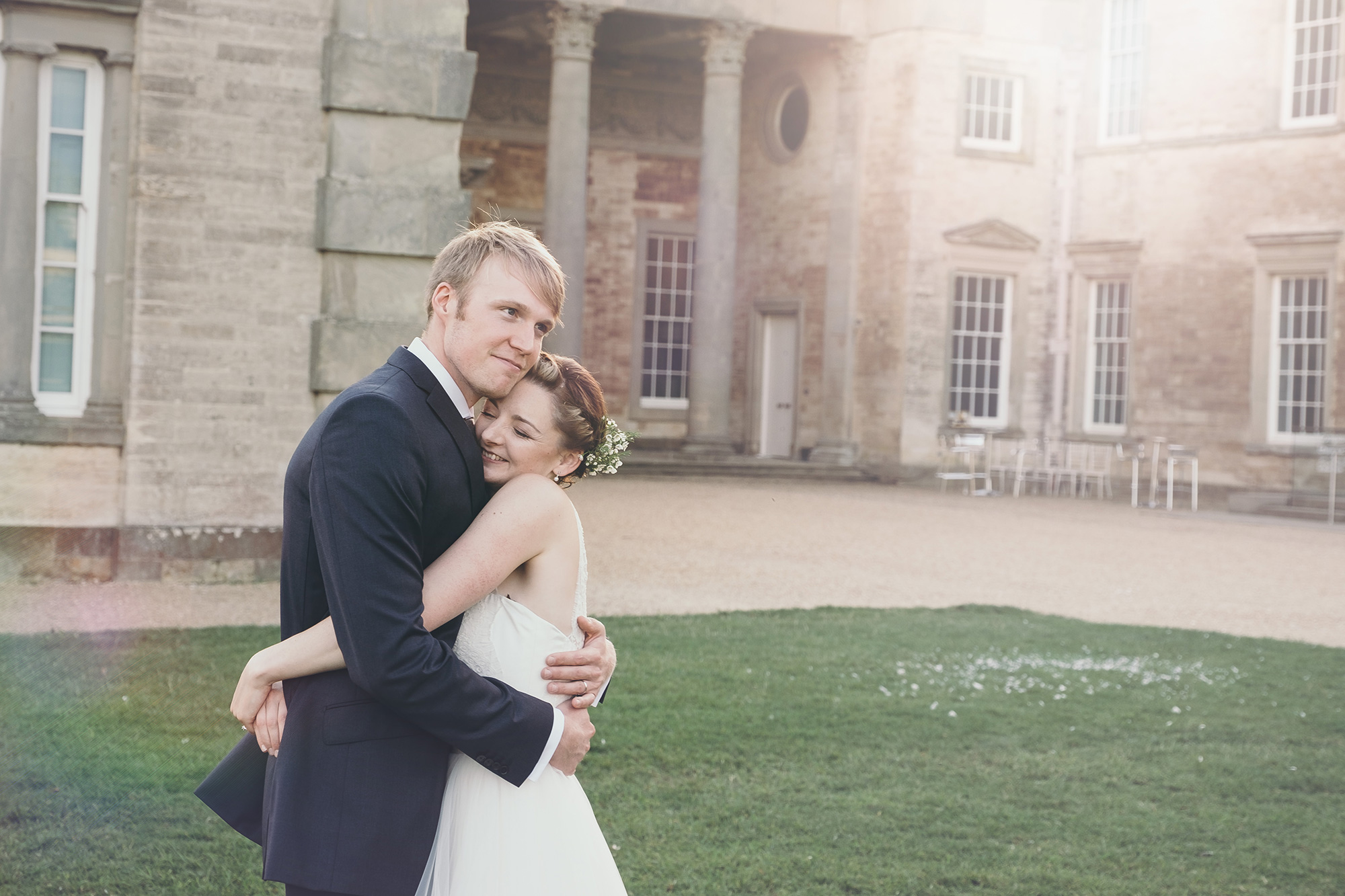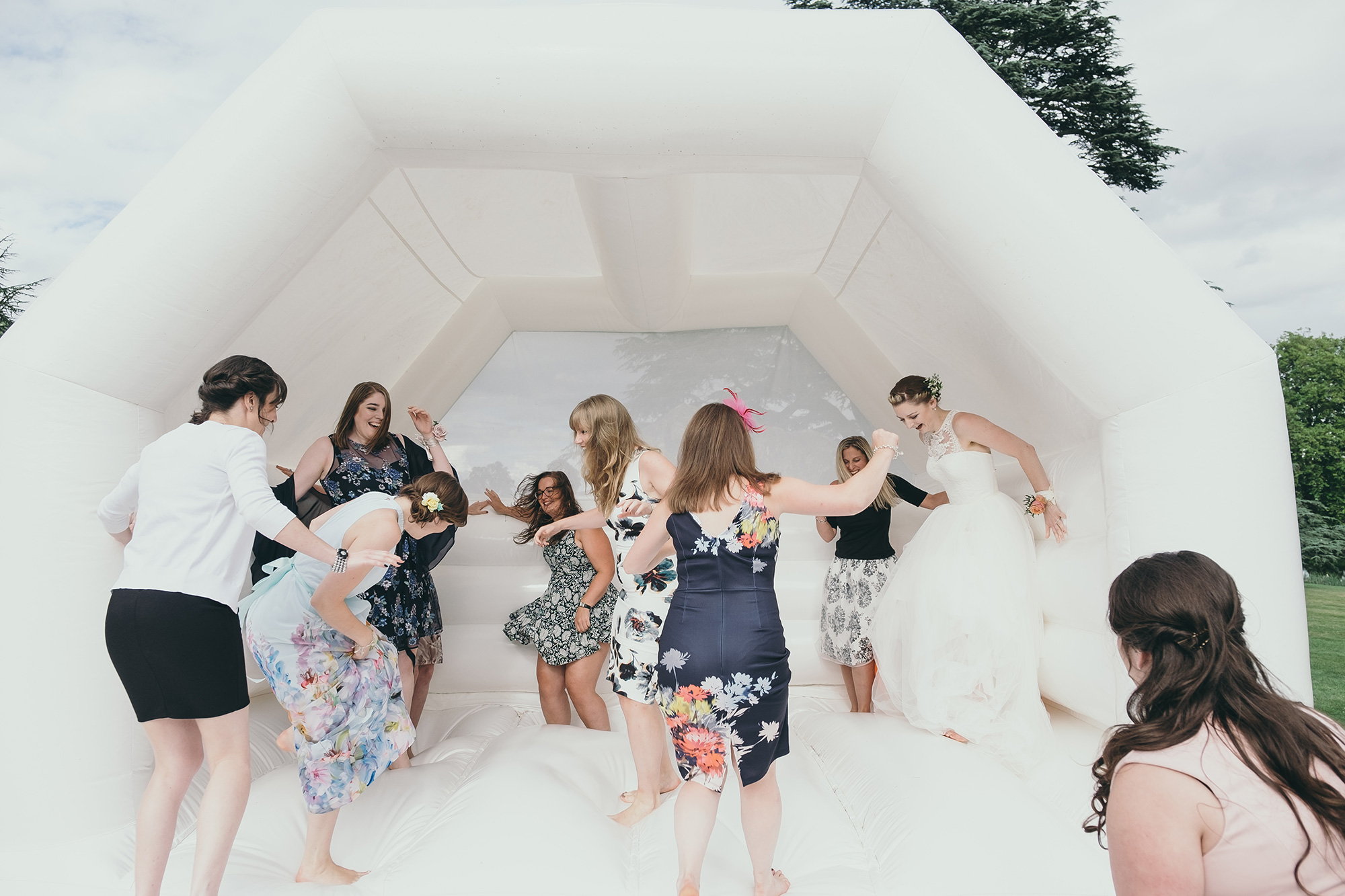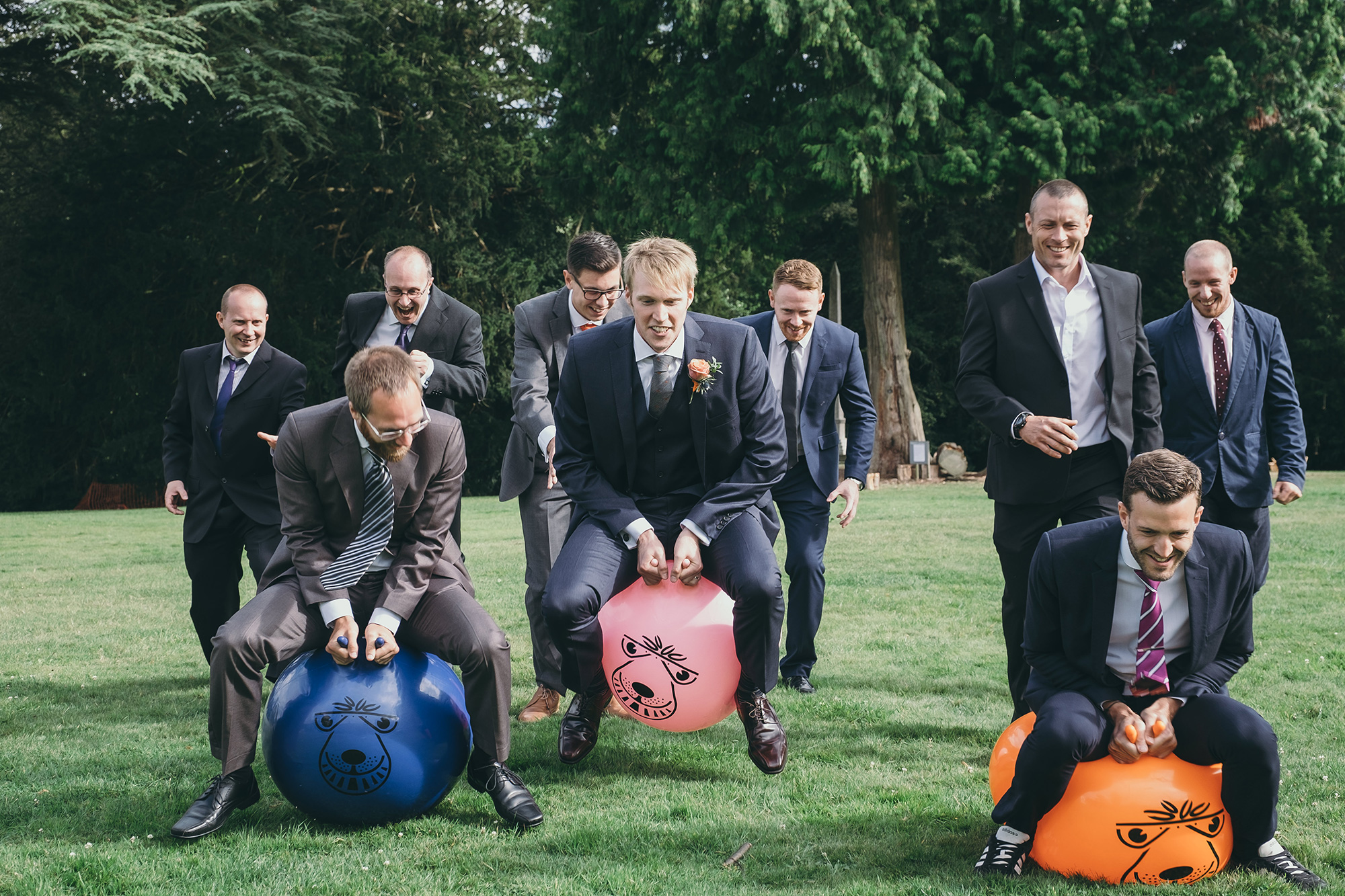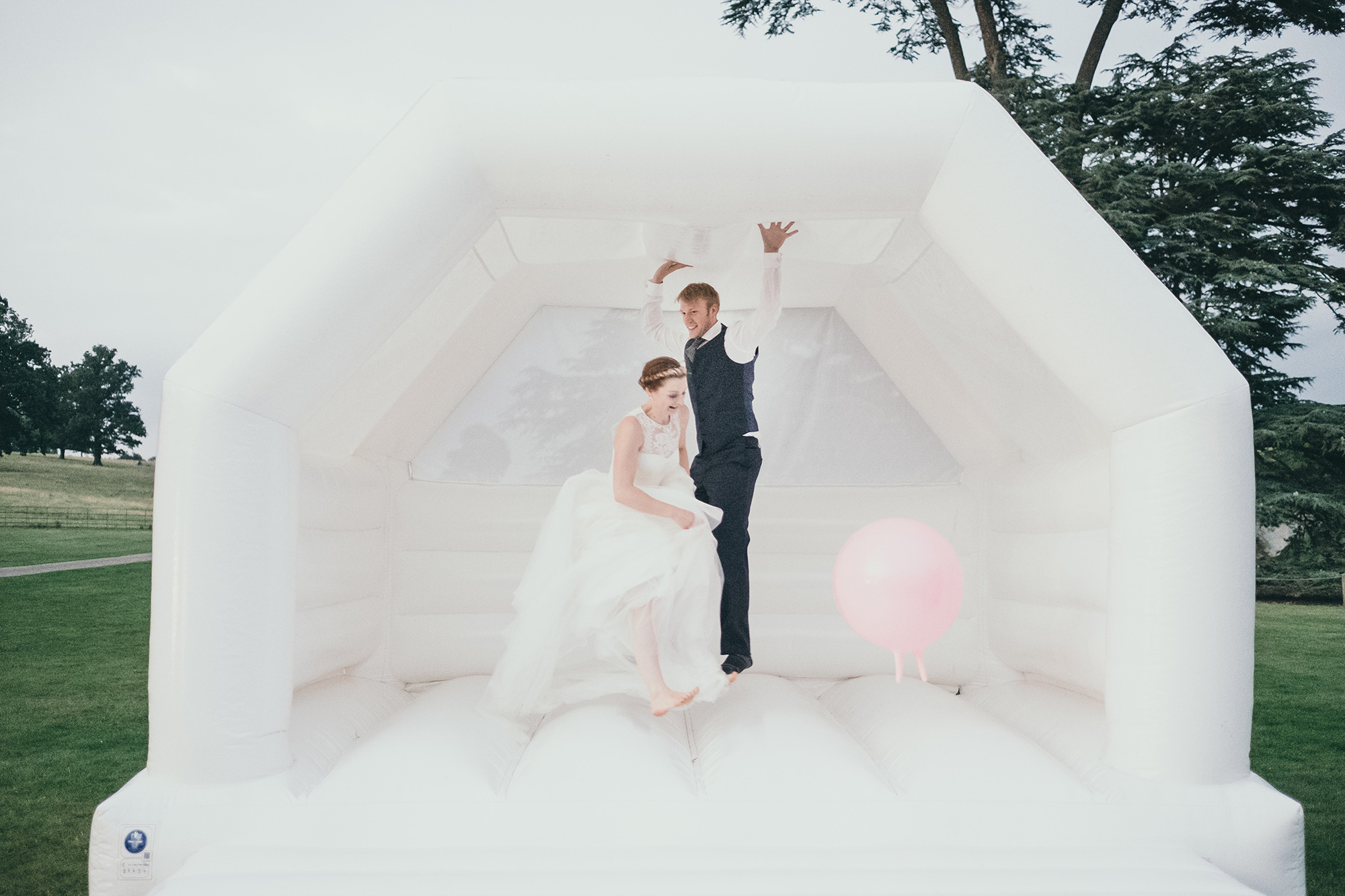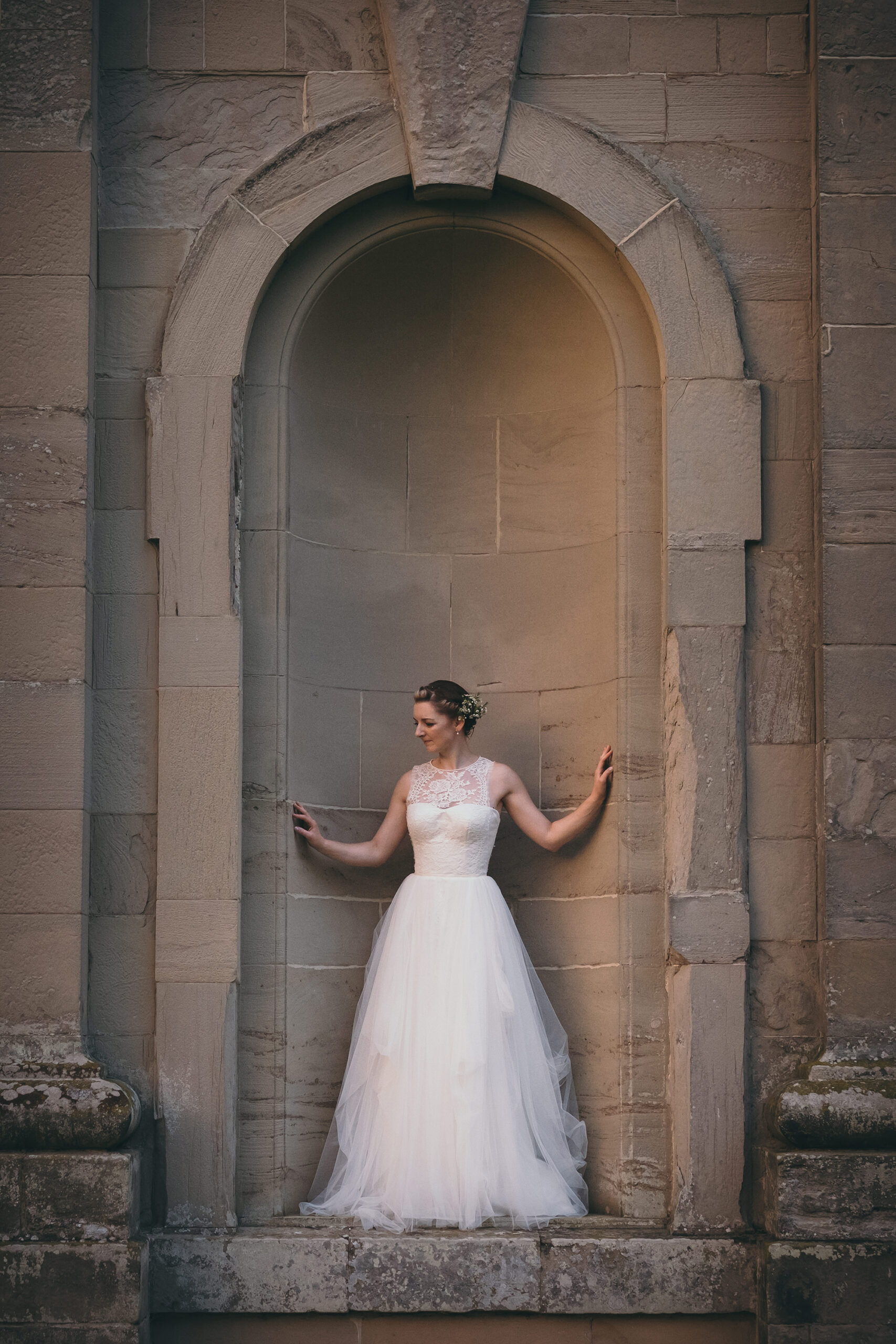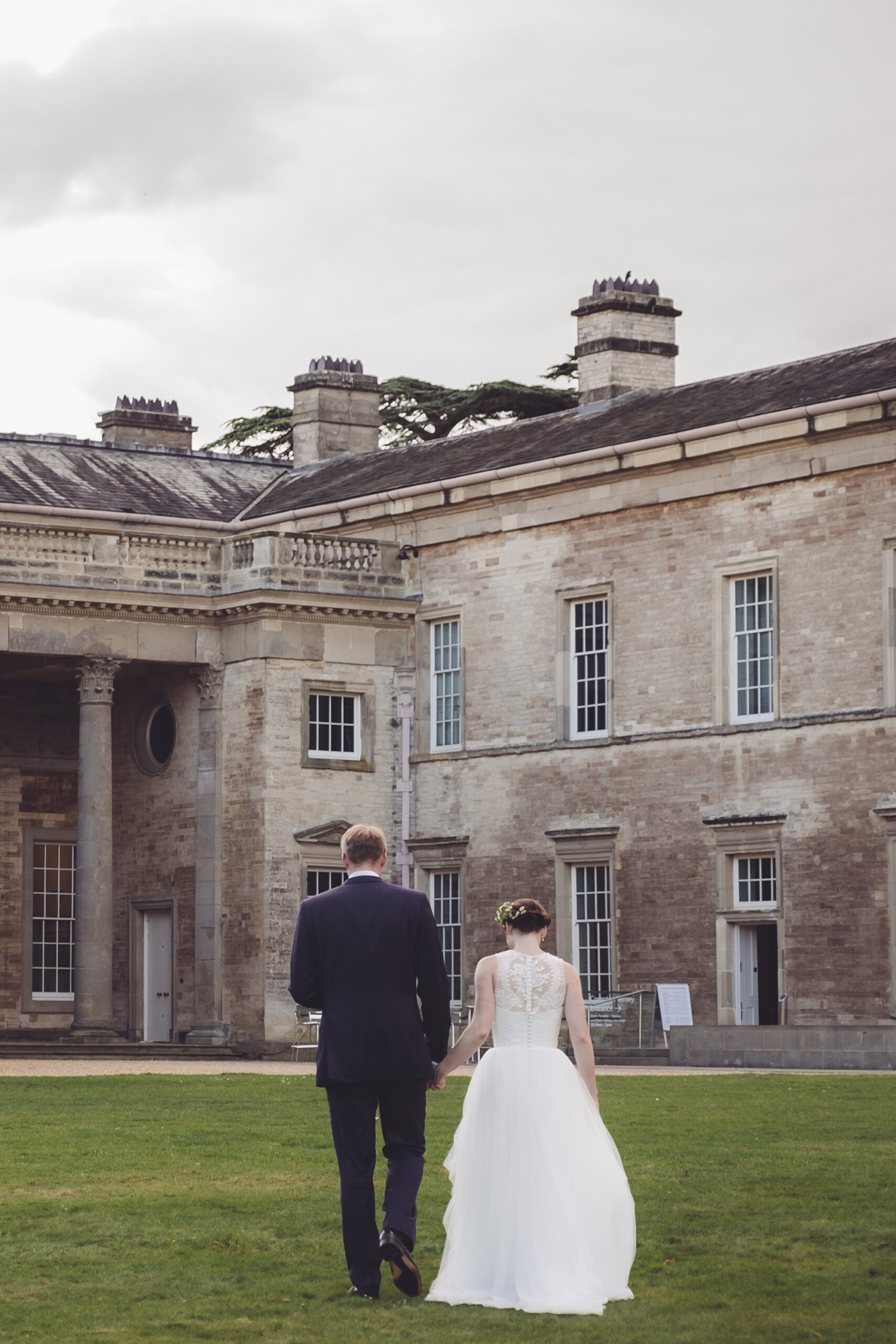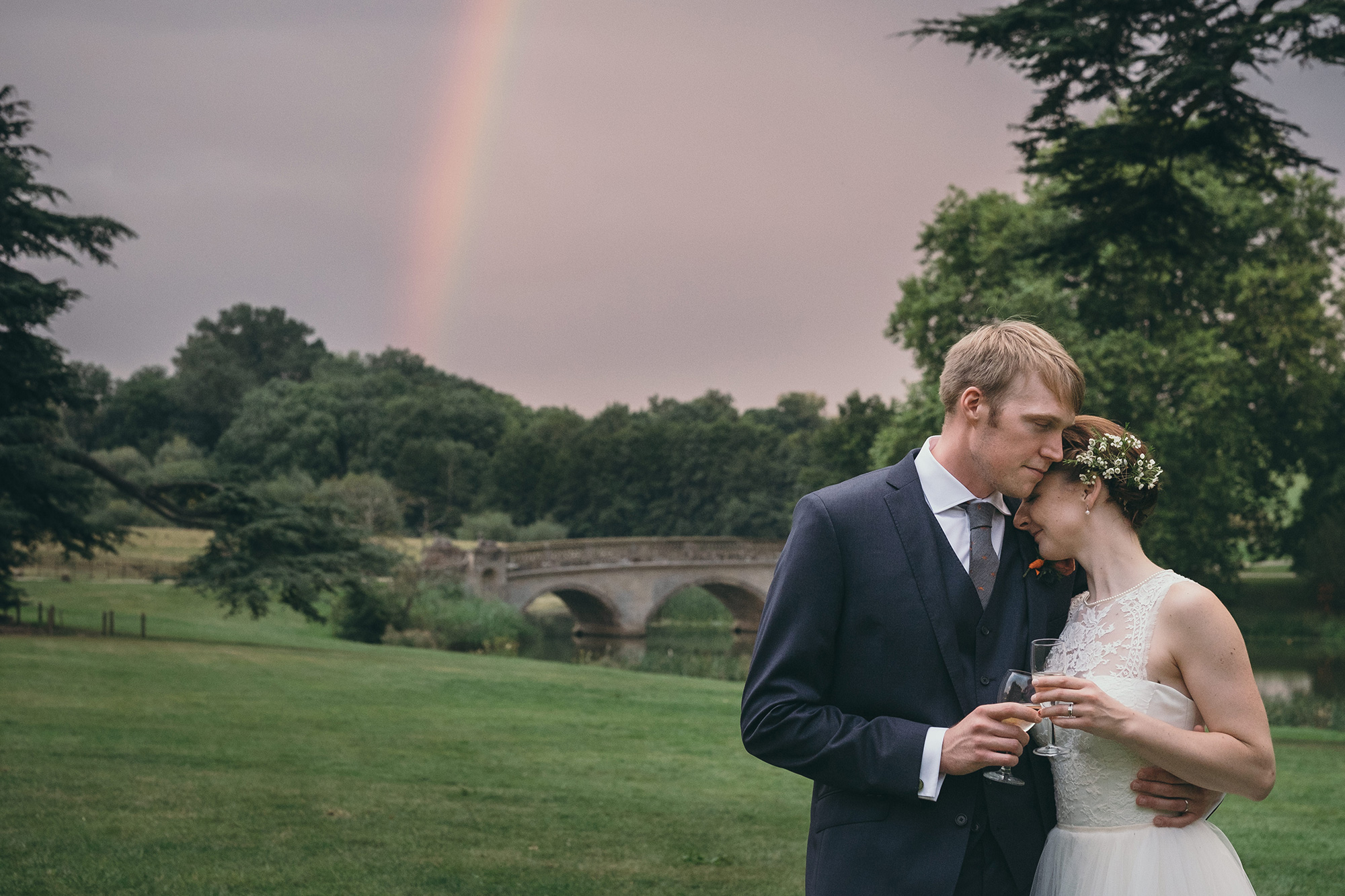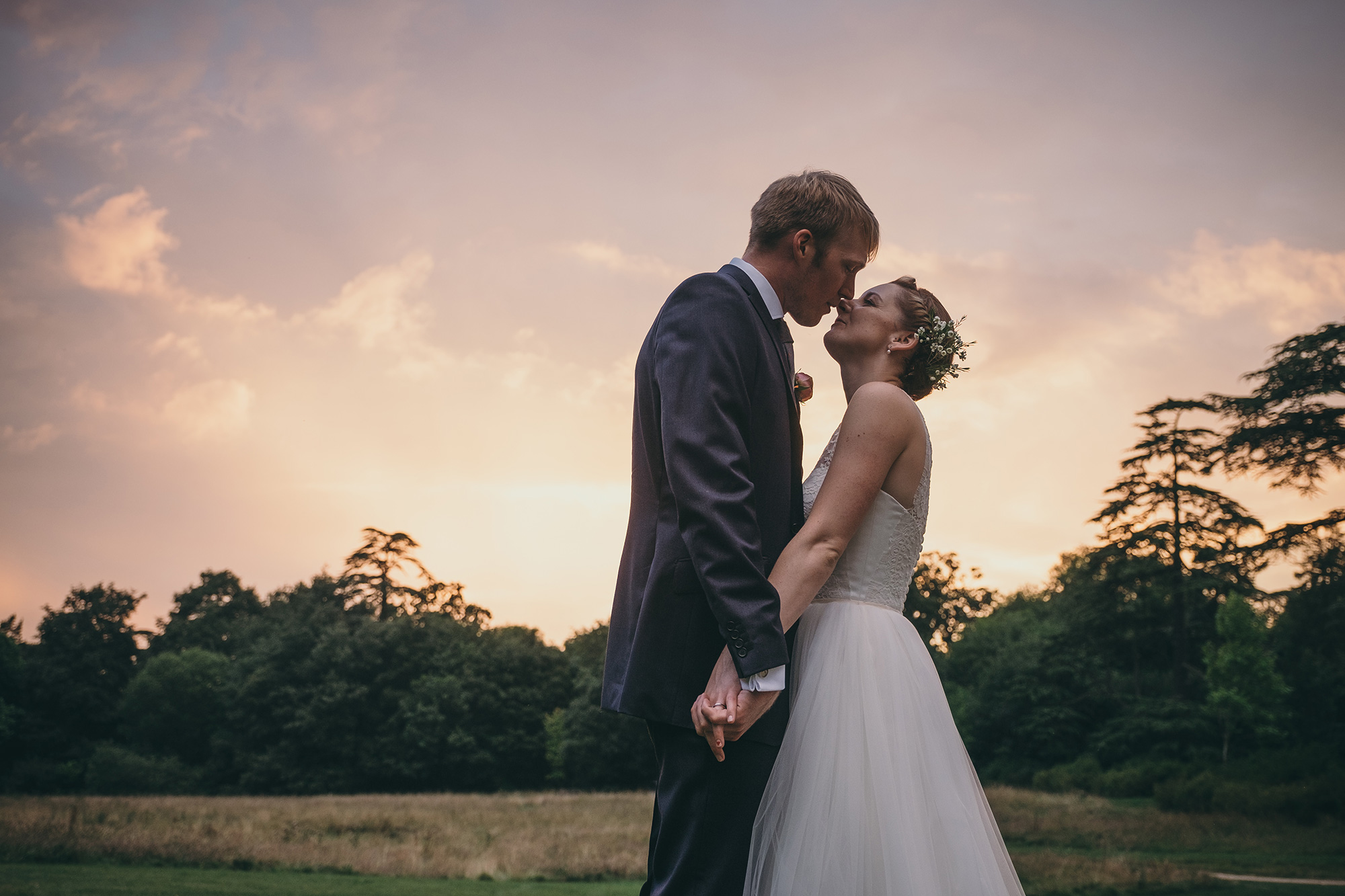 "After 10 years together we couldn't have asked for a day filled with more love, laughter and fun," smiles the bride.