Finding the perfect wedding dress is one of the most important (if not the most!) part of your wedding planning. If you're feeling a little overwhelmed by the sheer amount of choices there are, do not stress. Cinderella may have had a fairy godmother's help but you've got us! So, let's find out what wedding dress are you?
Princess Dress
Your true princess dress is a ball gown that has a fitted bodice and a full skirt. So feminine and romantic, making this wedding dress an all time popular choice. We think this style of dress is ideal for most body types but if you are petite, there are more flattering options for you.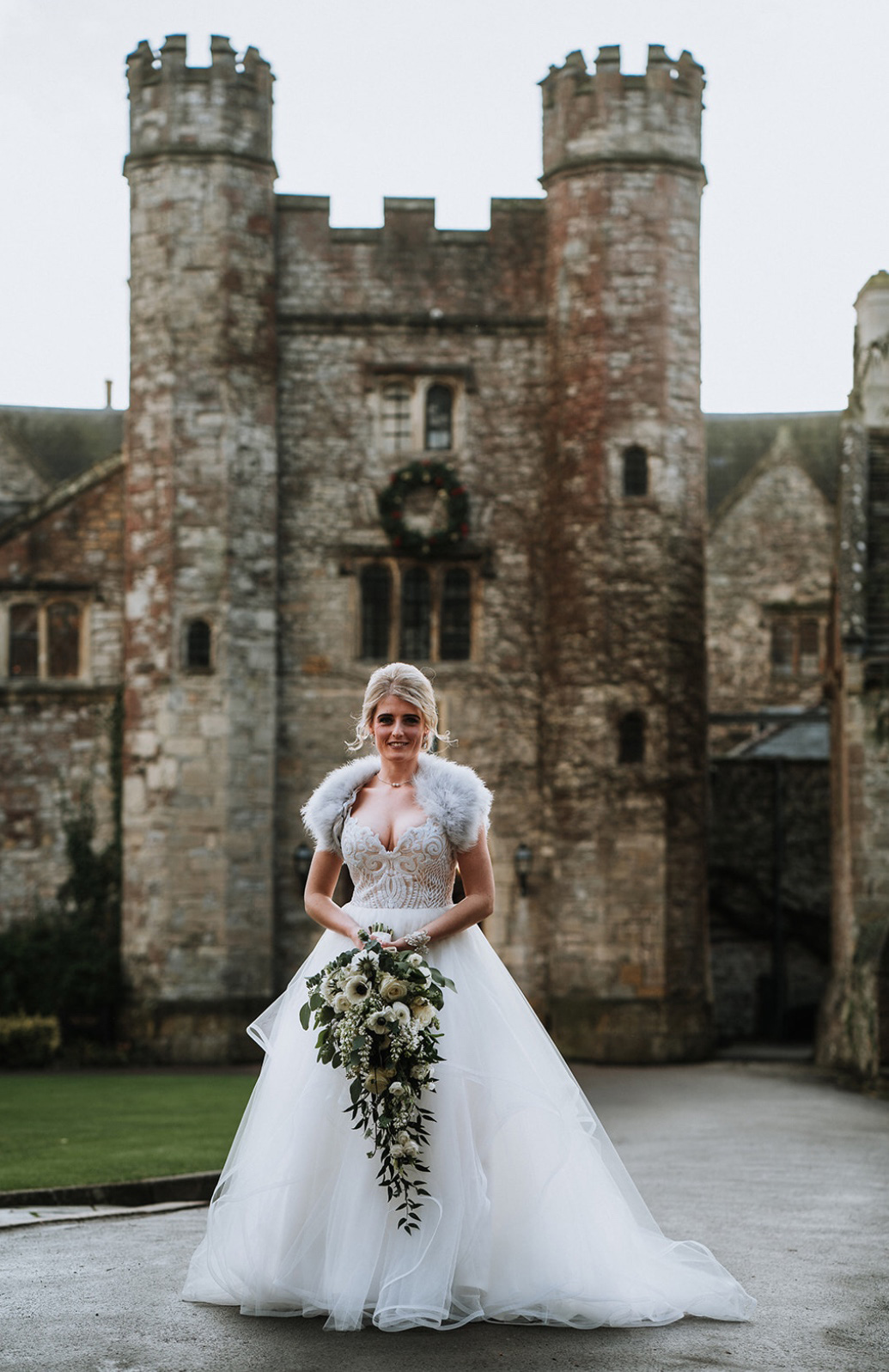 Mermaid Dress
Sleek, glamorous and sexy, this fish-tail dress accentuates your curves, transforming you into one sexy mermaid! This dress hugs the contours of your body and flares out around the knees, making it the ultimate wedding dress for hourglass shapes. Perfect for showing off your curves and turning heads!
Trumpet Dress
A more subtle version of the mermaid dress, the trumpet cut features a softer flare starting higher up the legs. This cut helps to lengthen your legs and is the best for those looking to accentuate their small waist!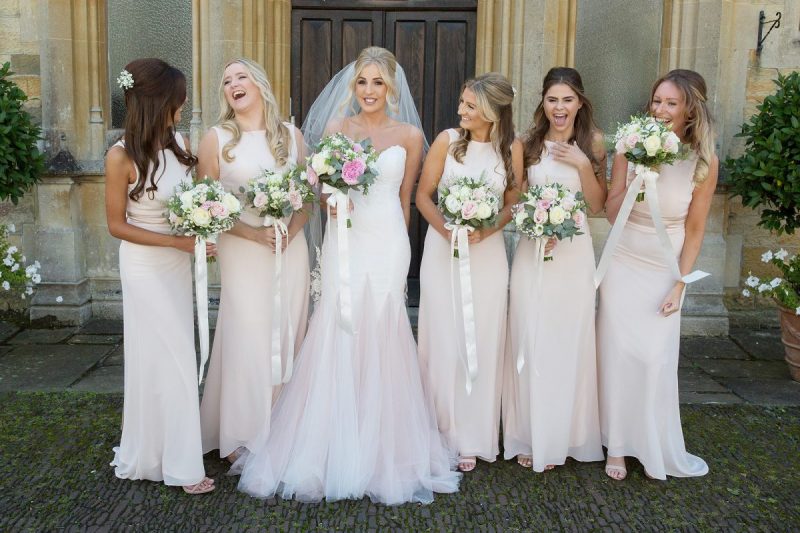 Vintage Dress
Why settle for an average dress when you're no ordinary bride! Whether you're sentimental and wearing your mother/grandma's dress to honour them or a classy, elegant bride, channel your inner Grace Kelly and rock that vintage dress! Since vintage style dresses can come in many shapes and cuts, you can easily find one that enhances your favourite features.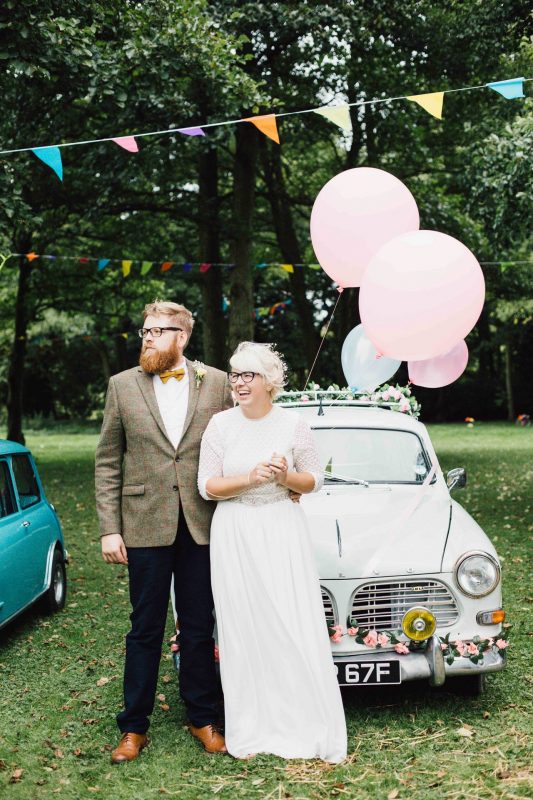 Jumpsuit
Move over traditional wedding dresses! Chic, trendy menswear-inspired jumpsuits and pantsuits are taking over and brides are embracing it. This contemporary style marries (literally!) elegance with comfort and you can be pretty sure your guests will be talking about 'that dress' for a long time! Incorporate sheer lace and delicate silk for feminine elegance. Go for sleek tailoring if you are feeling edgy. Look no further than Solange Knowles who wore an off-white all in one trouser suit for your jumpsuit inspiration. Who says you can't wear pants to your wedding!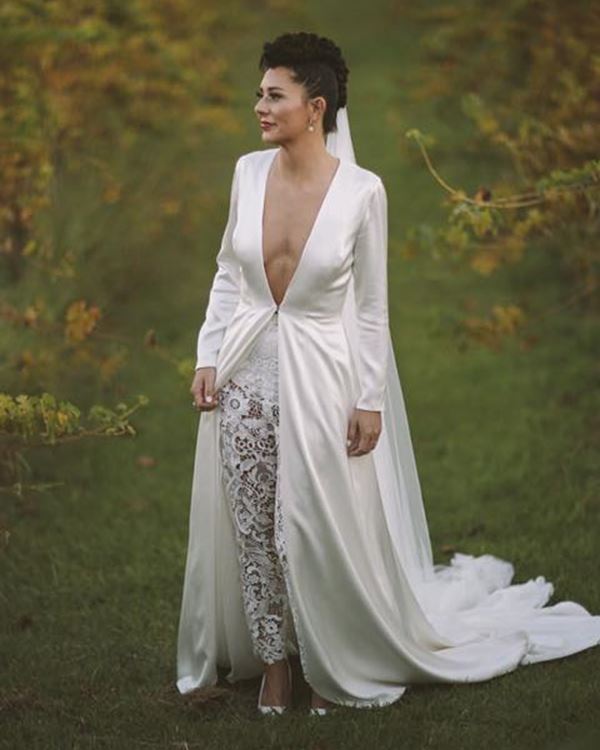 Tea-length Dress
The ideal style for the petite brides, the tea-length dress creates an illusion of longer legs. Many brides also love the length for the freedom it gives, especially if you will be travelling from the ceremony to the reception location. Tea-Length dresses are also perfect for destination weddings and beach weddings as it gives you the mobility and convenience that a traditional floor length dress does not. Pair your tea-length dress with sparkly converse high cuts for the oh-so-chic look!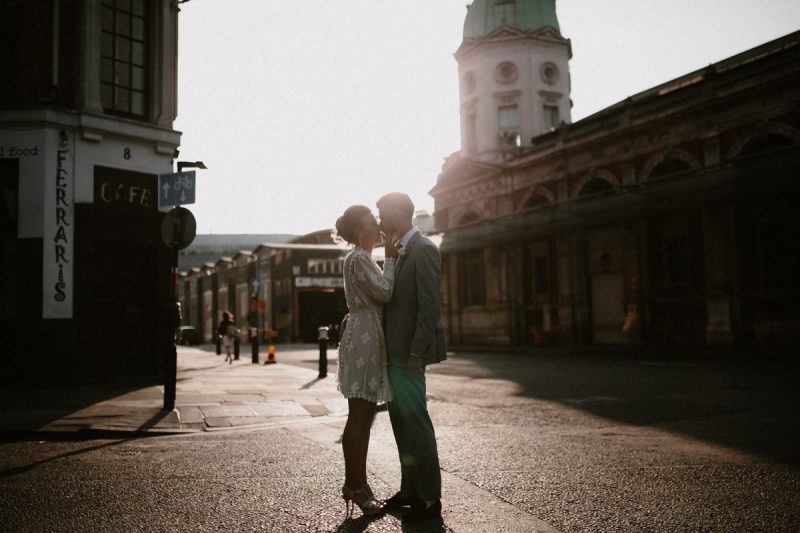 Two-piece Dress
For the bride who is confident and isn't afraid to show some skin, the two-piece dress is a spectacular option. Many wedding dress designers have embraced the crop-top trend and incorporated it into wedding dresses so brides can let their personality and style shine own their wedding day. It is also easier for you to create a one-of-a-kind dress by customizing the separates to make it your own. We love mixing a lace crop top with full-length A-line skirt and scrappy sandals for a relaxed bohemian look!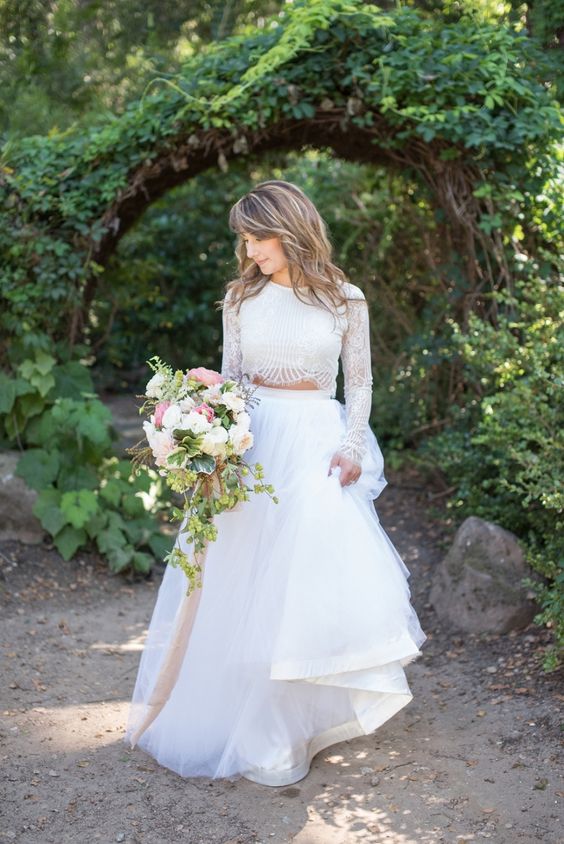 Long-sleeve Dress
From Meghan Markle to Kim Kardashian, brides are walking down the aisle in long-sleeve wedding dresses whether it is summer or winter and there is good reason! Long-sleeve gowns make for the most flattering style that is modest yet very alluring! This royal favourite silhouette can be vastly customised according the each bride's personal style.
Real wedding bride Amanda wears a delicate lace long-sleeve dress with an A-line silhouette. The Q'nique Bridal gown also has button details down the back of the dress.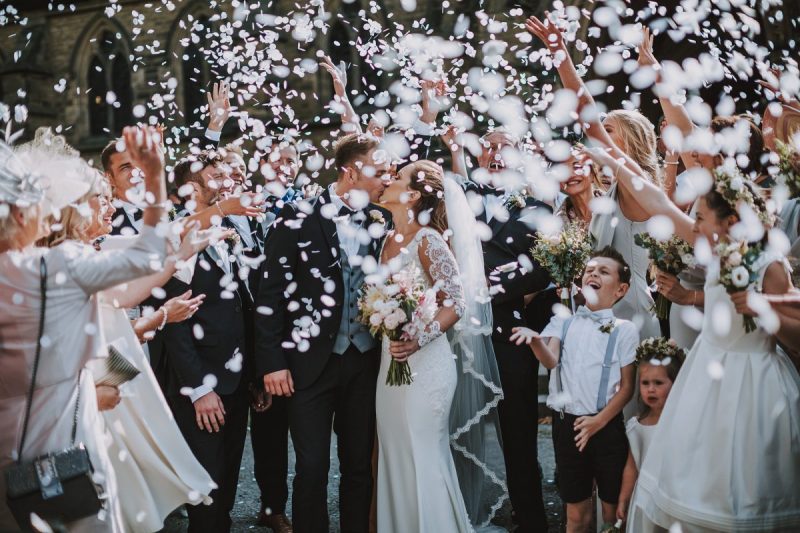 Off-shoulder Dress
For a seductive and modern style, the off-shoulder dresses are ideal for brides who wish to showcase their delicate neck, shoulders and collarbone. It is a very feminine silhouette which draws the eyes to the upper body. This works for modern brides who prefer a softer, more romantic aesthetic.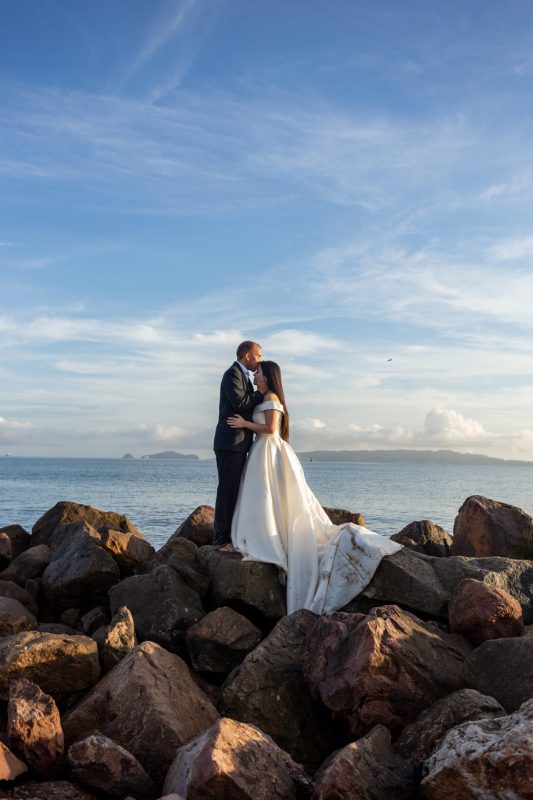 Boho Dress
Whether you're a free-spirit or not, bohemian wedding dresses are immensely popular. We picture a blushing bohemian bride in a outdoor outdoor wedding; in the woods, surrounded by tall skinny trees or in the desert with nothing but the red earth for miles and miles. The ethereal bohemian dress comes with an assortment of silhouettes and materials. Think lots of beautiful intricate beading and embroidery, sheer lace appliqués and soft, bellowing dresses that reflects the carefree romantic bride. The boho dress would look fabulous with loose, beauty waves and unique accessories like a handmade flower crown.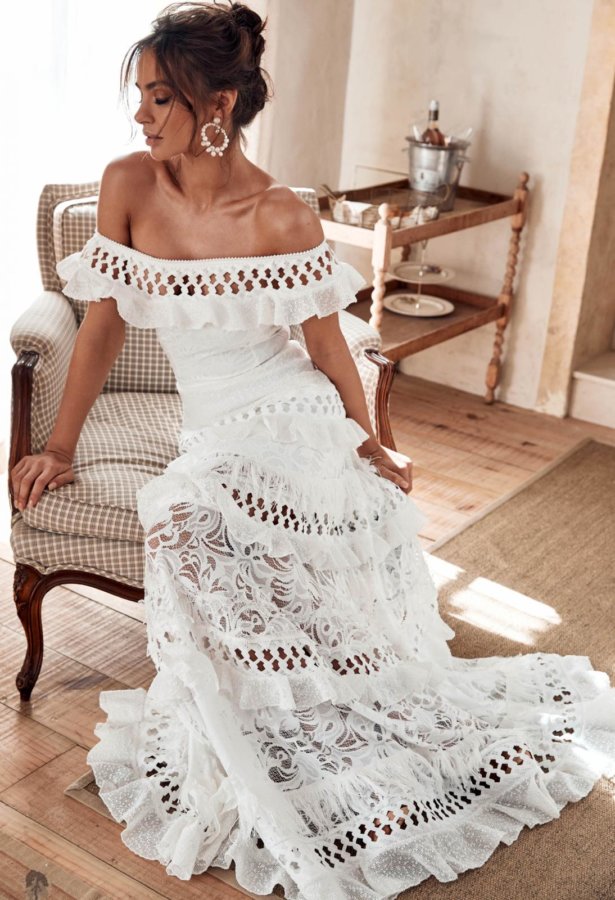 Sheath Dress
The sheath or volume dress is a form-fitting gown that features a straight and narrow shape from top to bottom which hugs the body. It showcases your waist and hip and would look especially stunning on tall and lean brides. The sheath gown often features a split to make walking in the fitted dress easier. This silhouette would be perfect for hourglass shapes as well, but you might want to avoid it if you're on the petite side as it can be overwhelm you.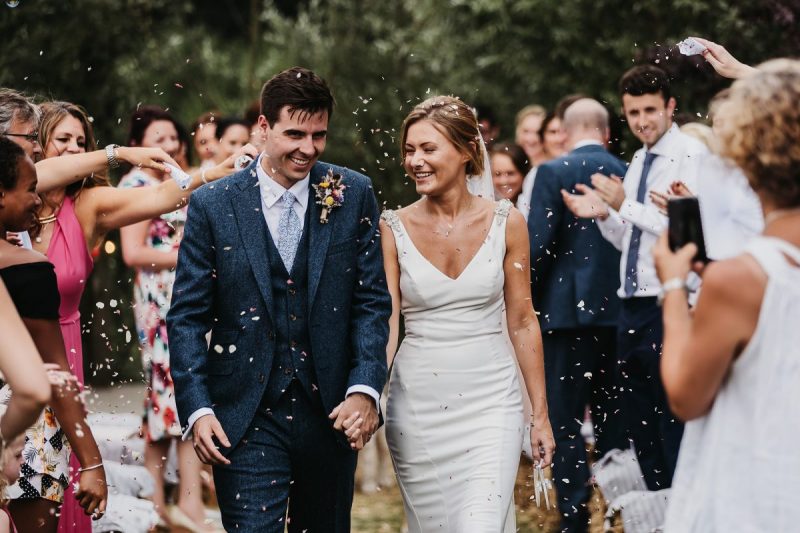 Regardless of which style of wedding dress you chose, at the end of the day, your wedding day is about you and your partner getting to celebrate with friends and family so enjoy the process!