Irma and Otto, both 26, wanted to take care of their industrial wedding as much as they could without relying on their parents.
Snowflake at Potchefstroom in South Africa provided the ideal venue for that. "We could do everything ourselves, from getting cutlery and crockery to décor to caterers," explains Irma of the April 21, 2018 wedding. "Snowflake is very industrial, it used to be a milling factory."
"We saved a lot of money by doing most of the things ourselves – we had a lot of help from the bridal party and other family members – we are so blessed with the family and friends we have."
And even though the couple didn't have to rely on mum and dad, Irma's mum's many talents didn't go untapped for the big day! "She did the flowers for the entire wedding, she made the material napkins on the tables, the bunting flags for the outside ceremony, the flower girls' dresses, the bridesmaids' outfits and she made my wedding dress," explains the bride.
The couple invited 120 loved ones, who they credit for making the wedding so memorable. "We loved every moment of our wedding – all the hard work and preparation months before the wedding is part of the memory and we would not change a thing if we could have it over – it was perfect," smiles Irma.
Photos courtesy of Little White Ribbon Photography.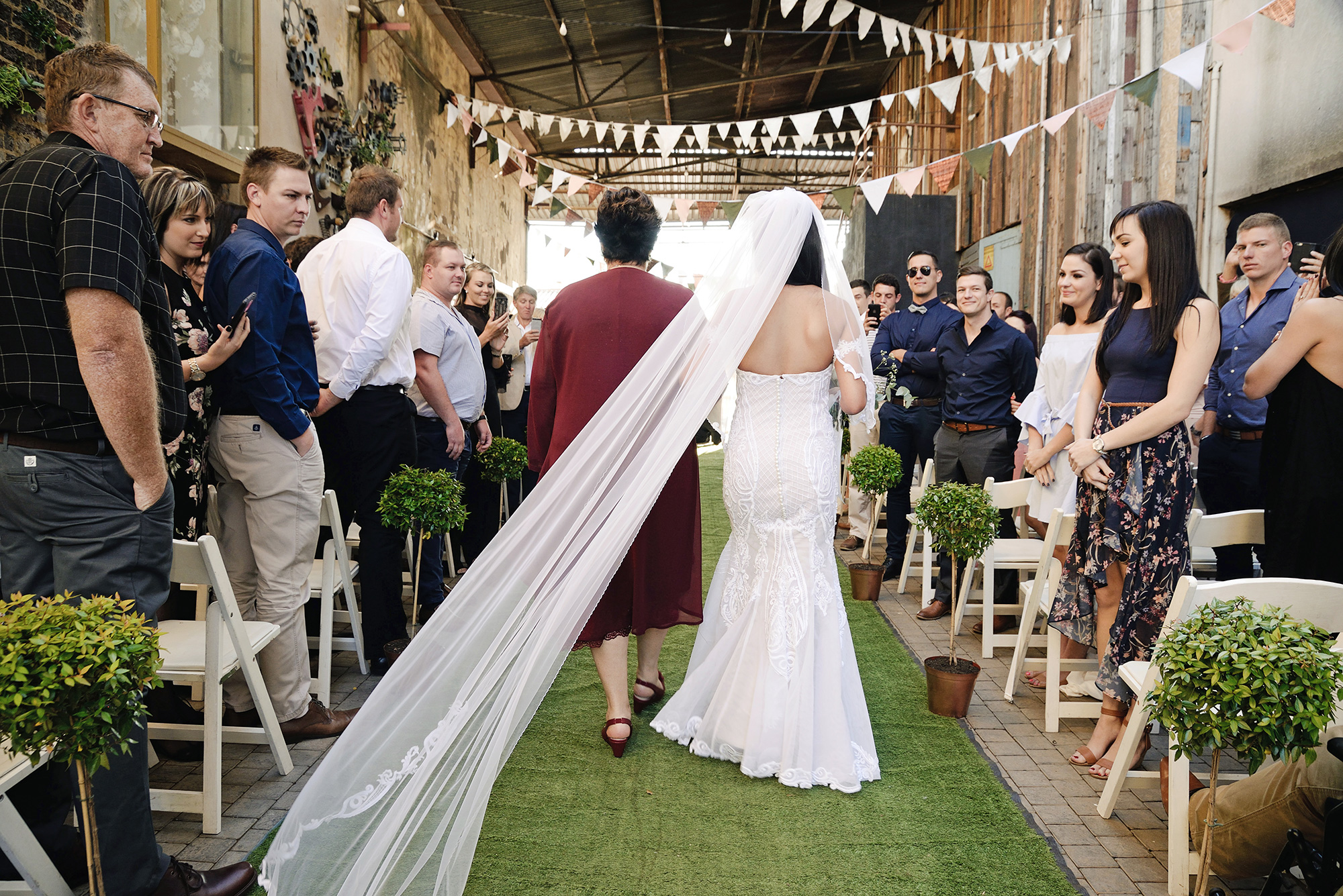 The couple really enjoy decorating the industrial space.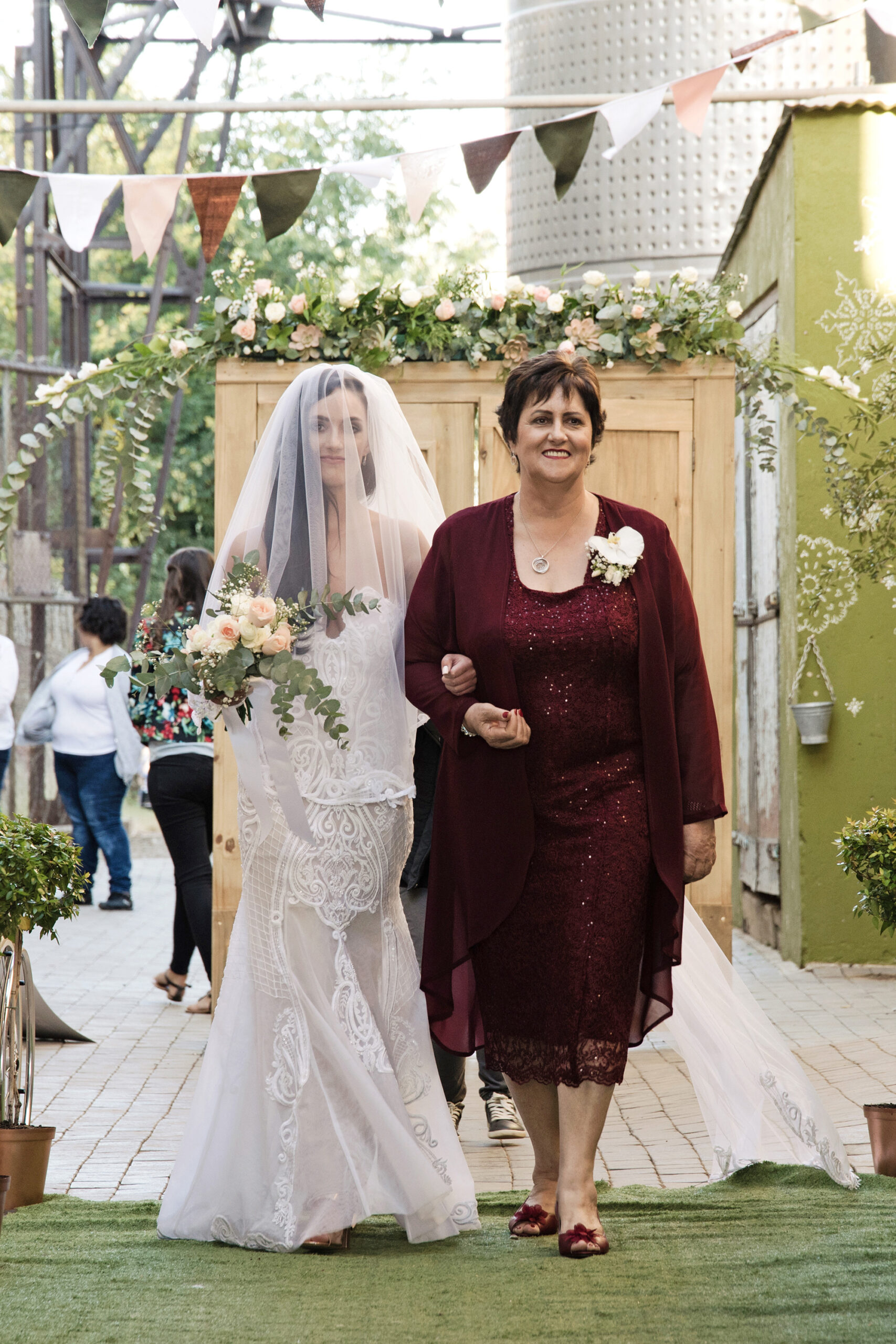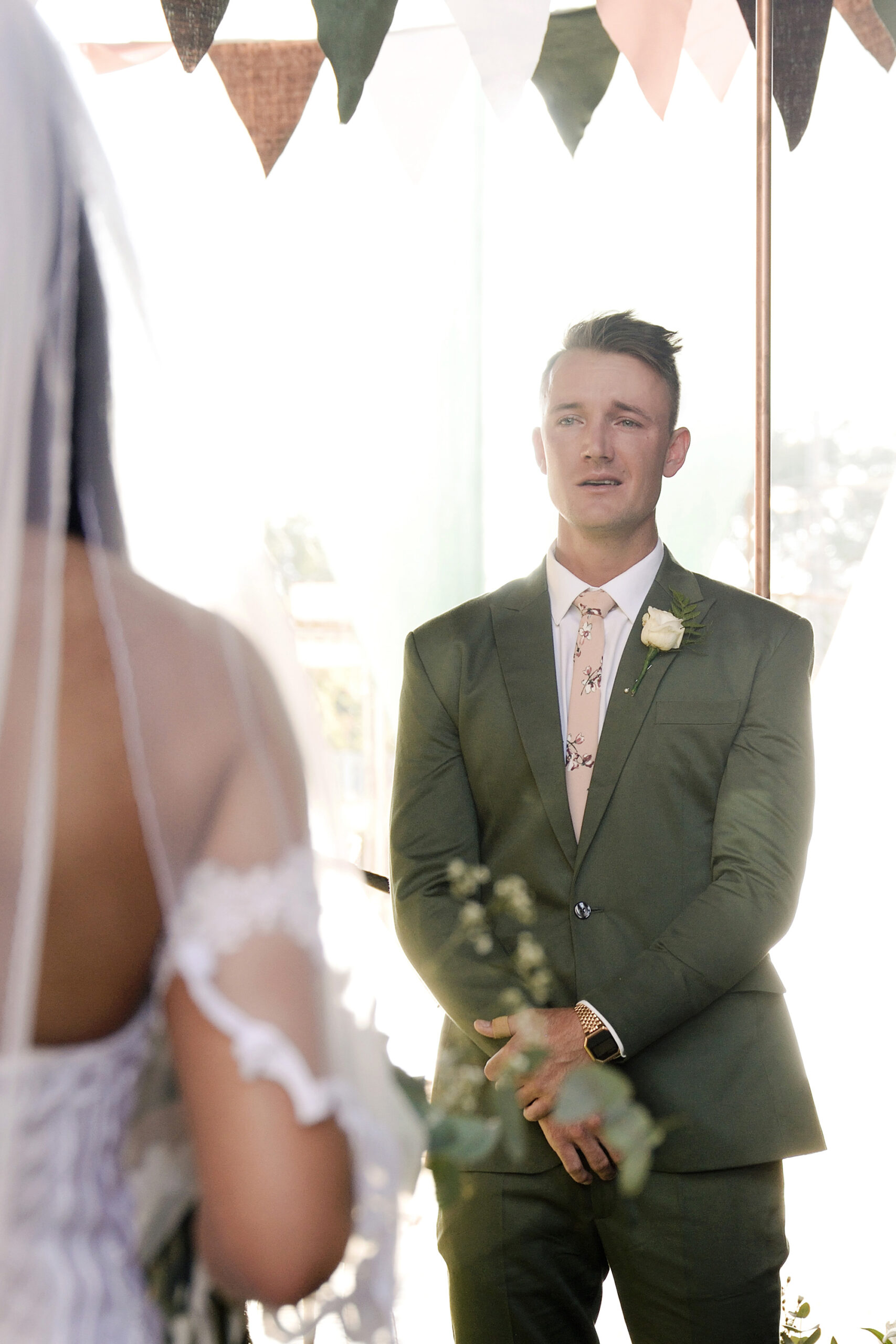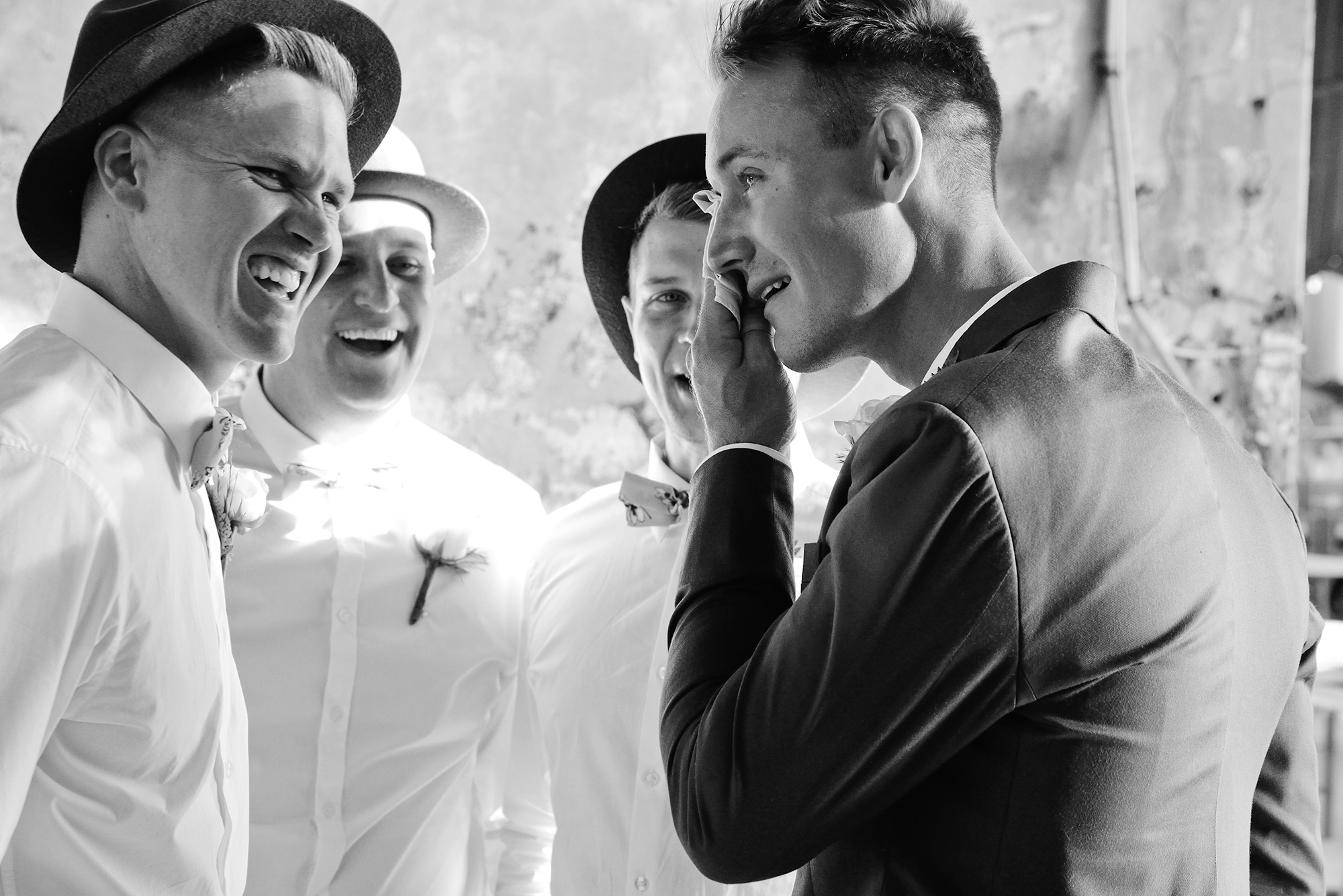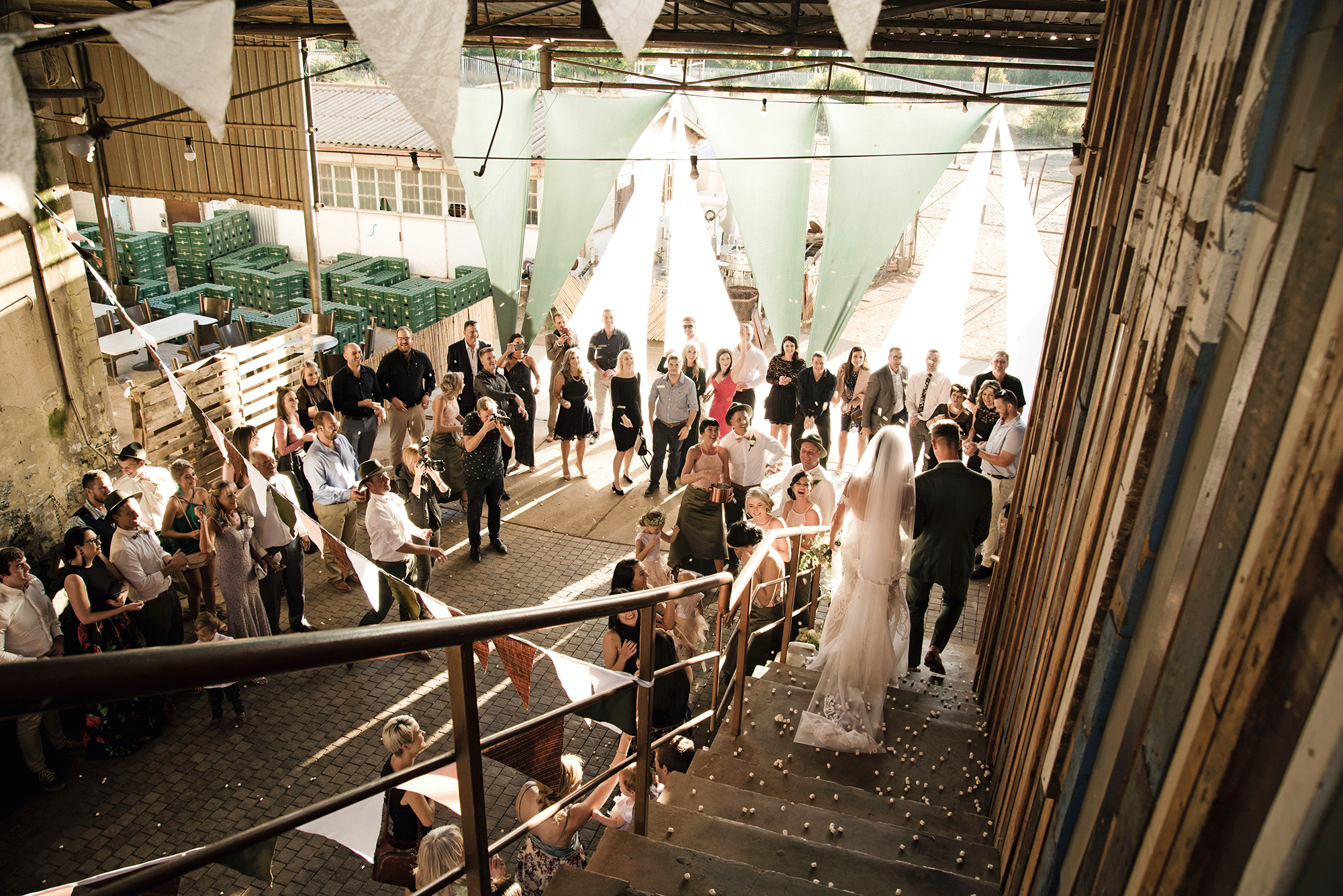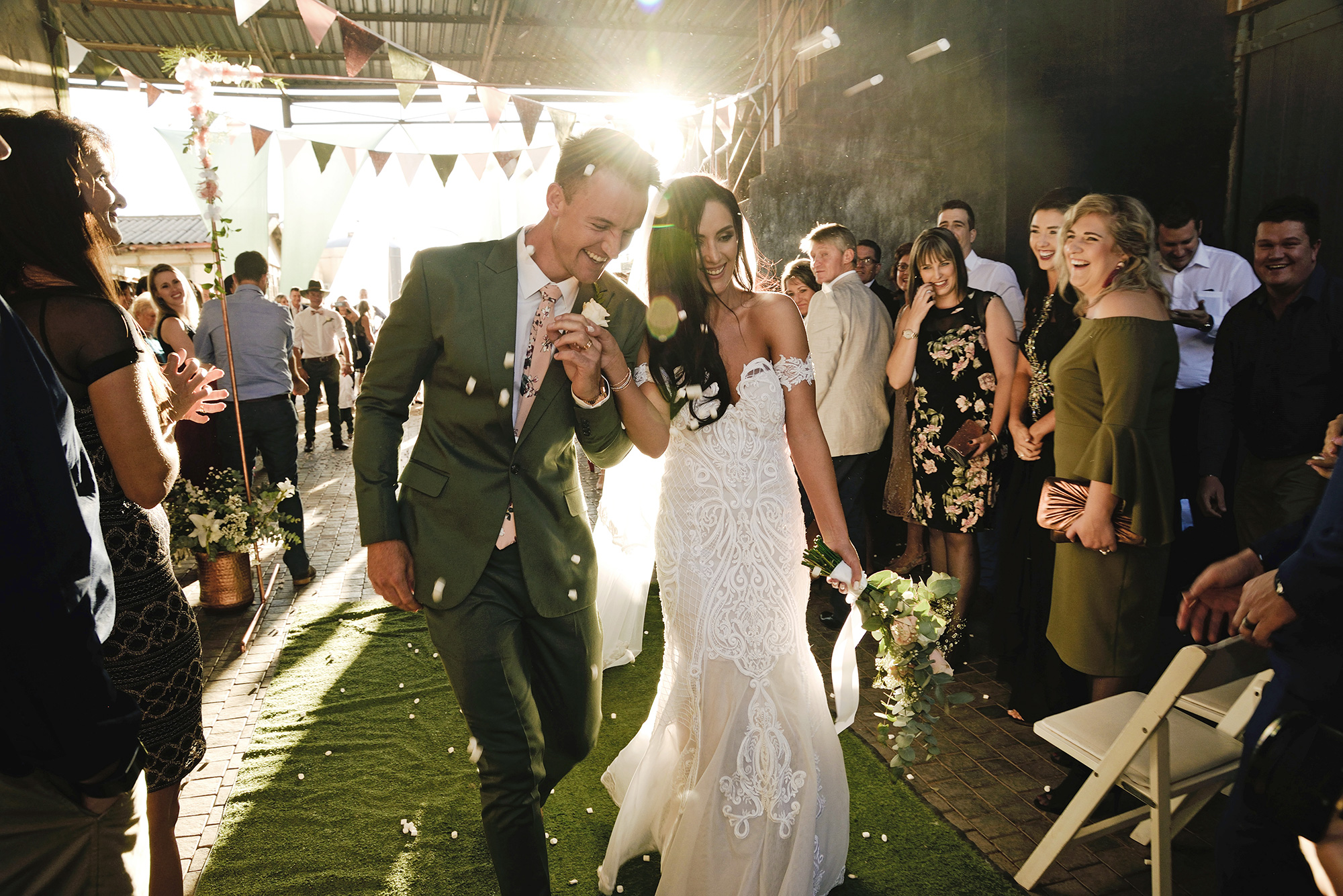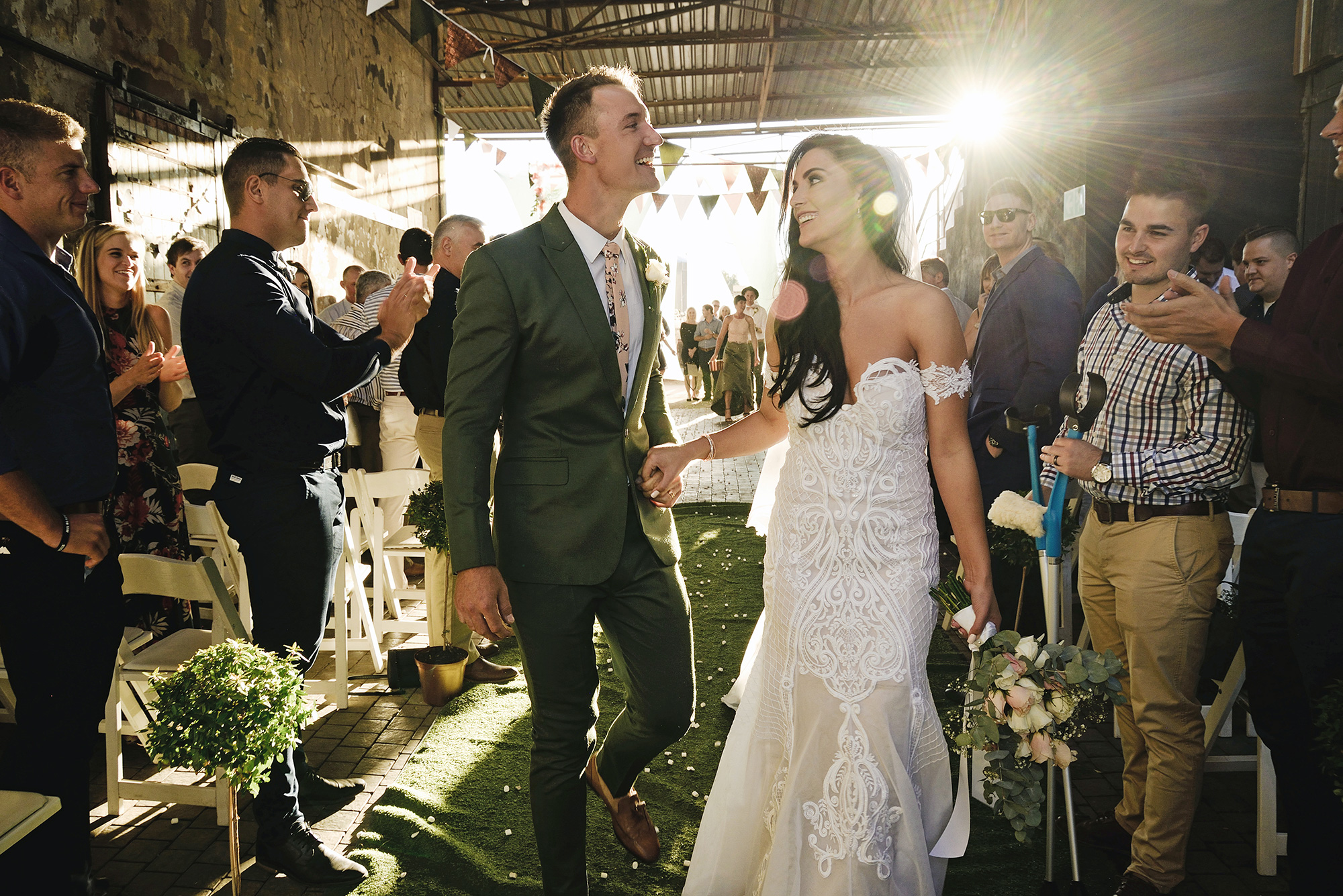 "We are both very passionate about being active and living life," says Irma.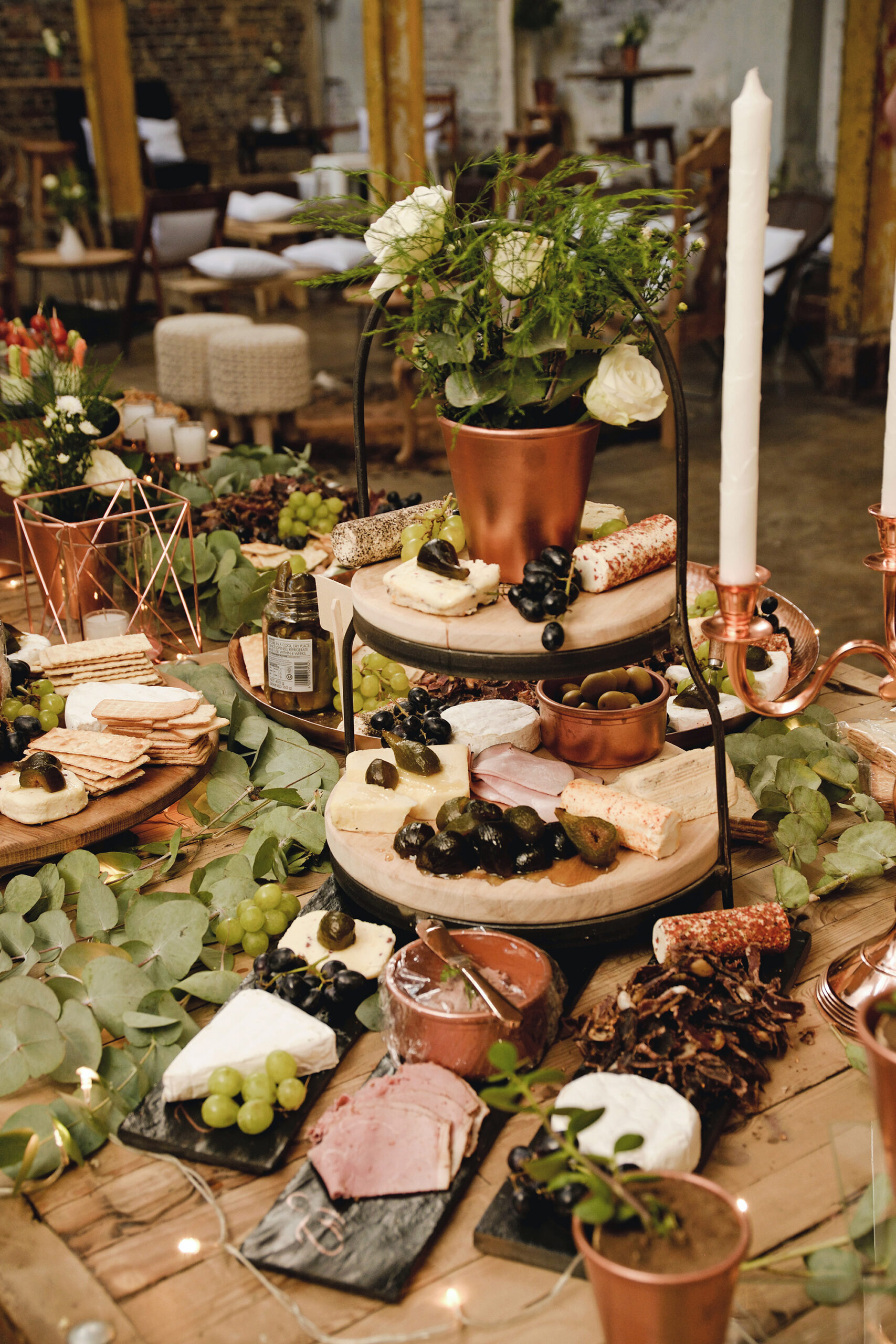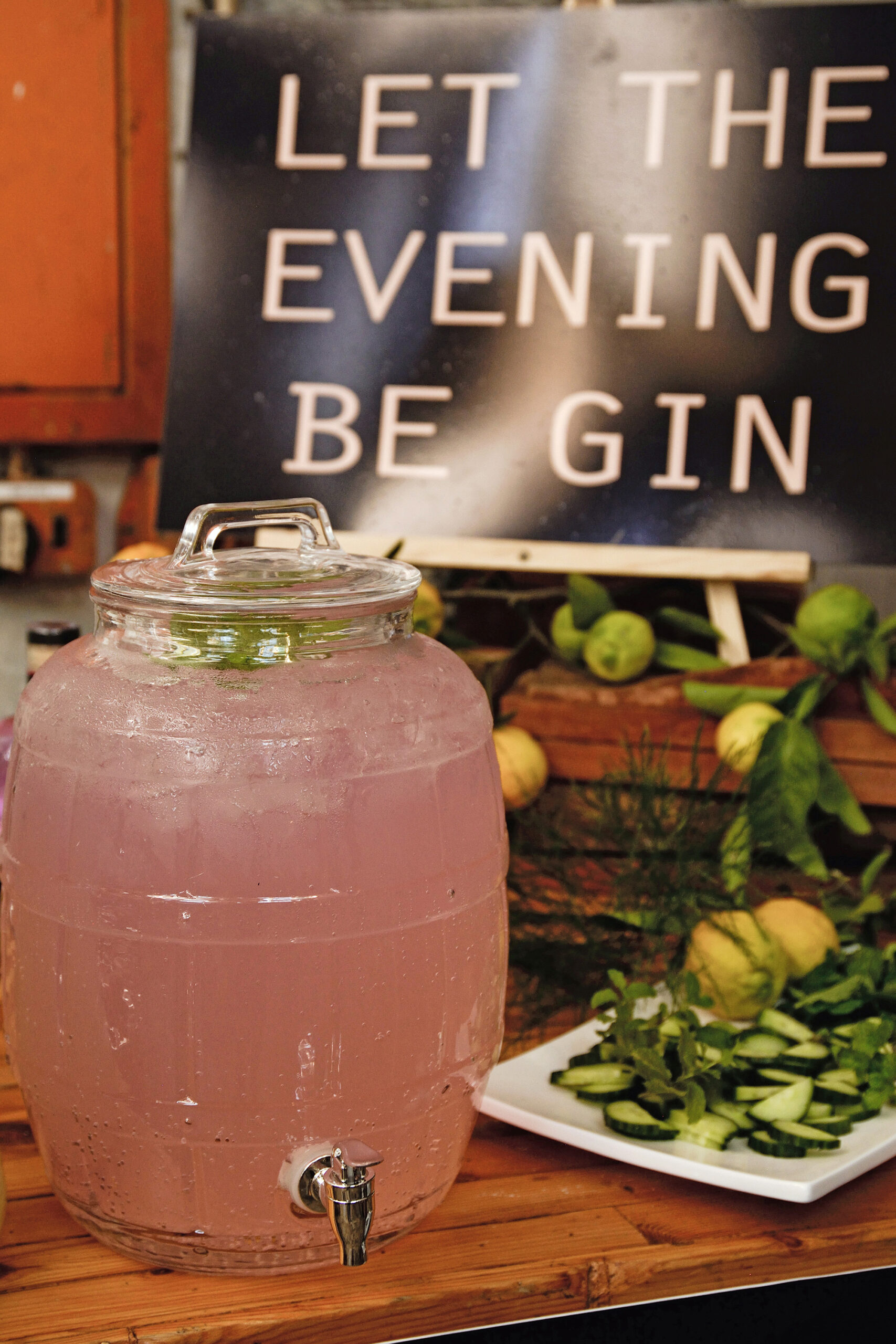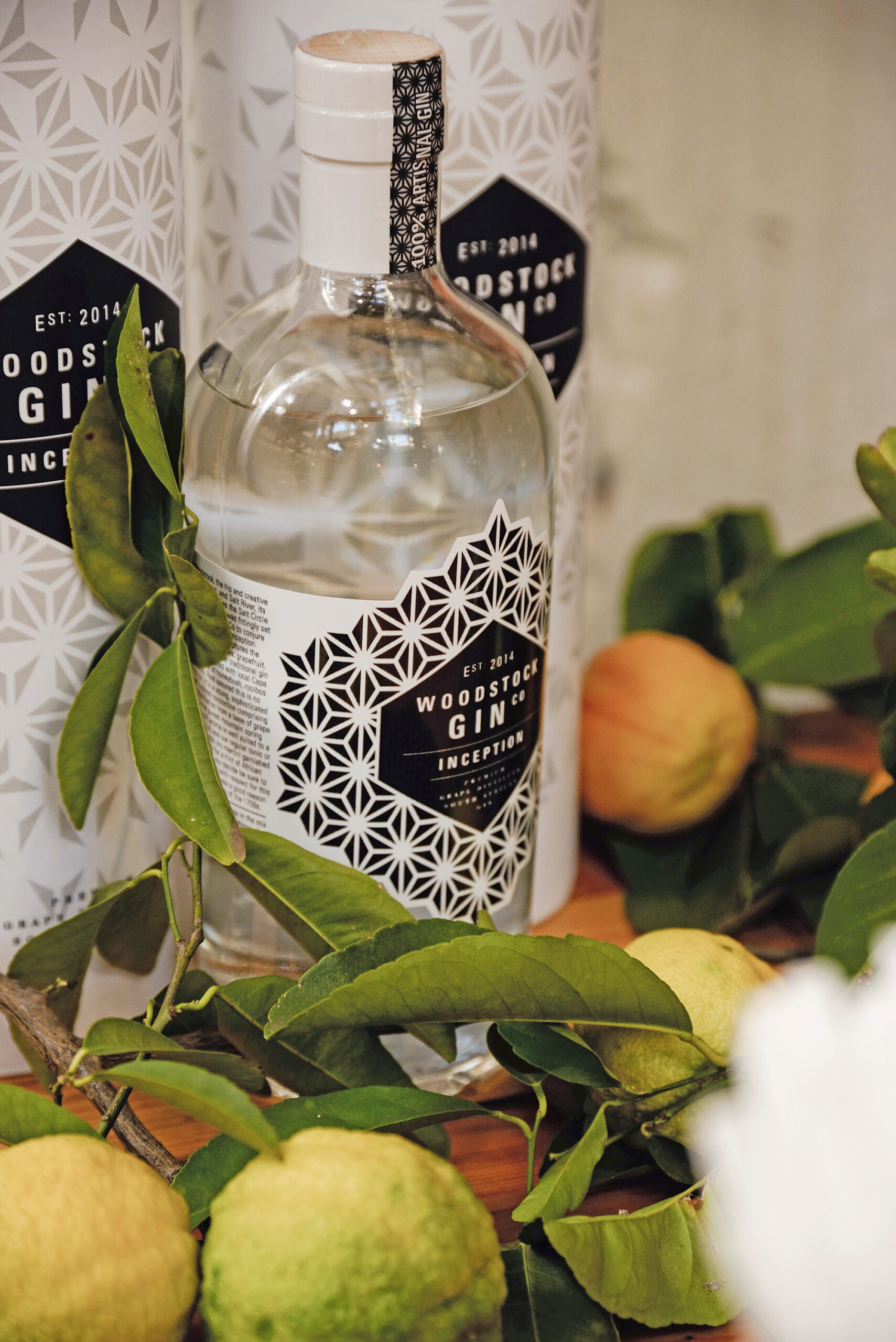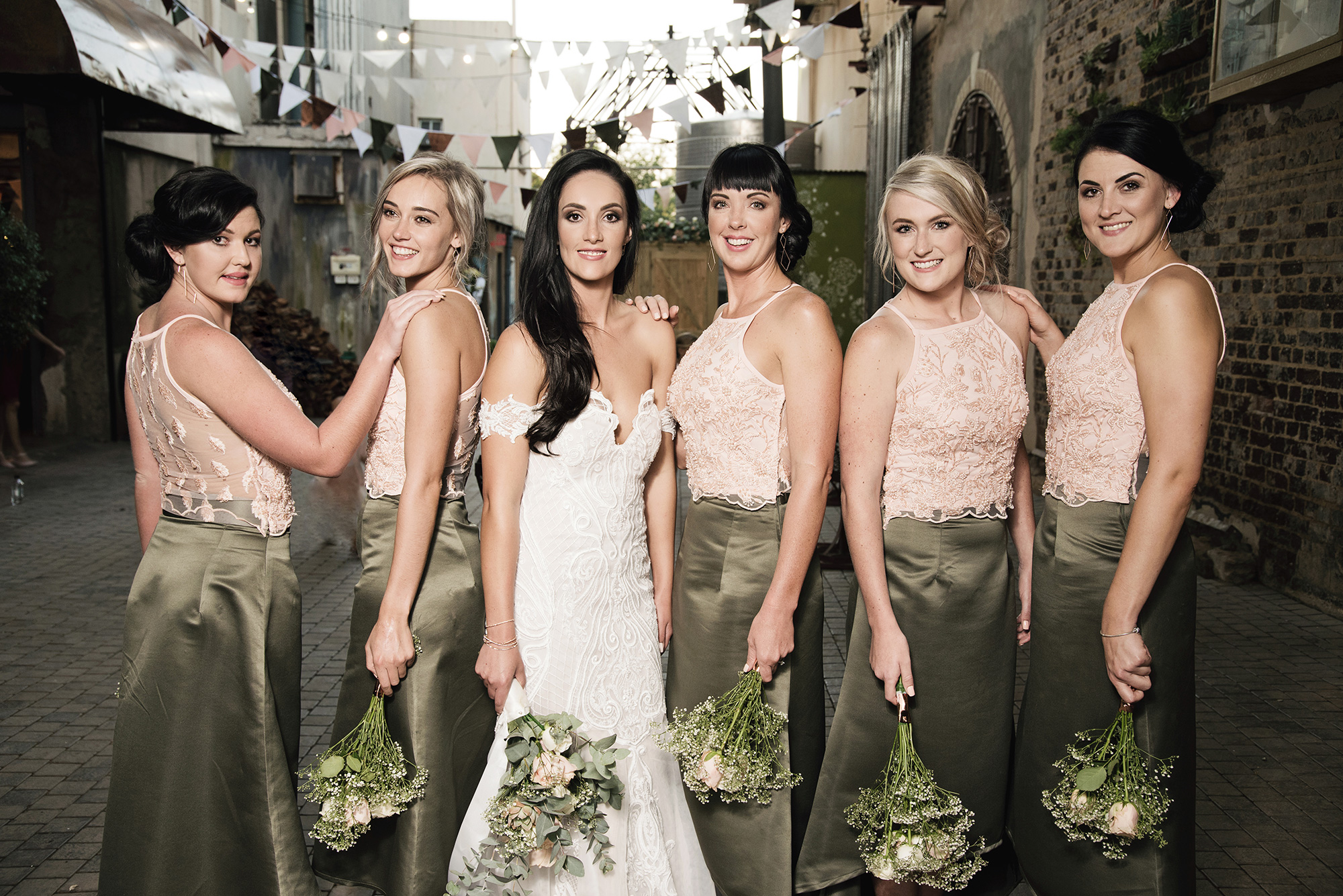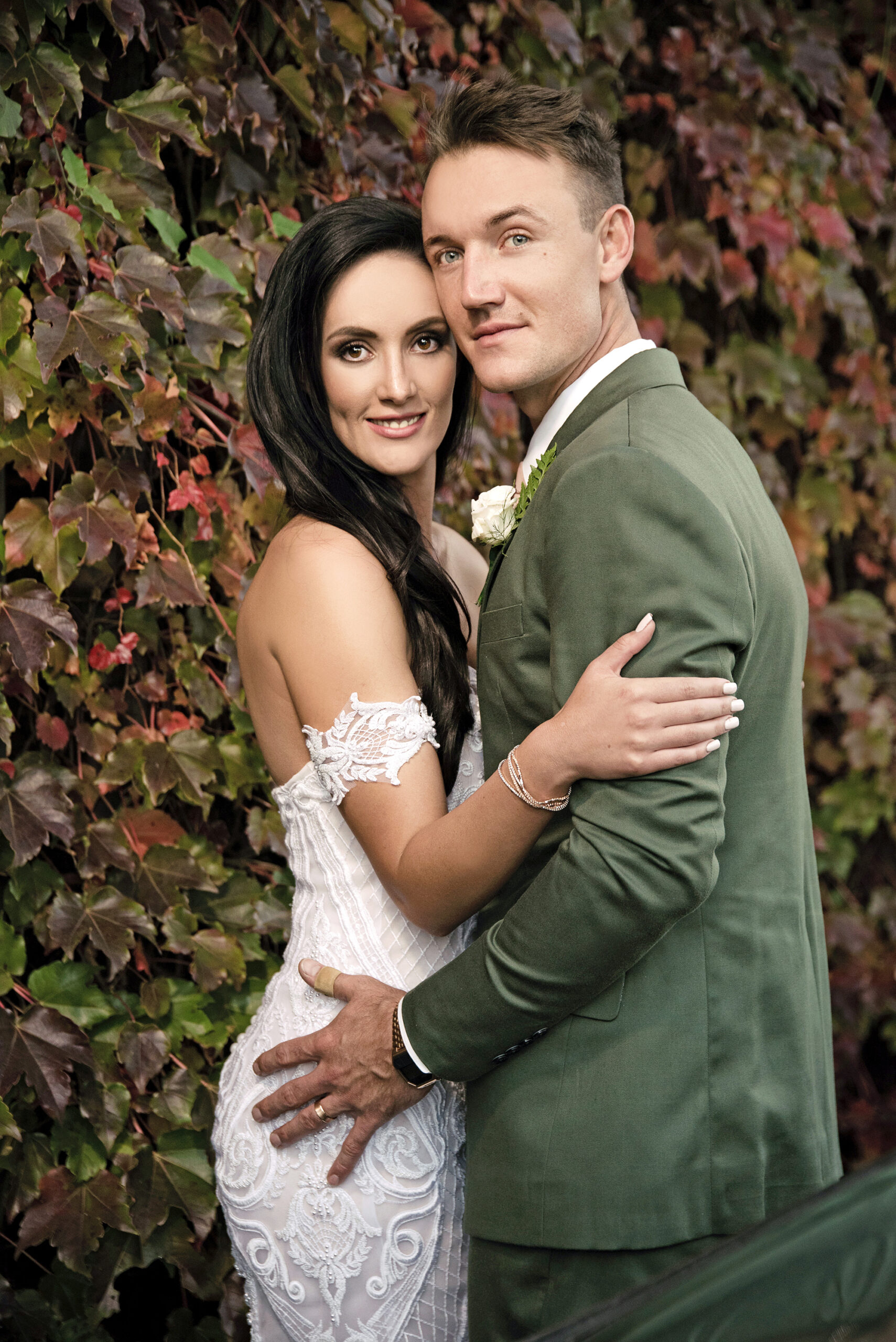 "We play golf together, train together, party together – everything we possibly can," smiles the bride.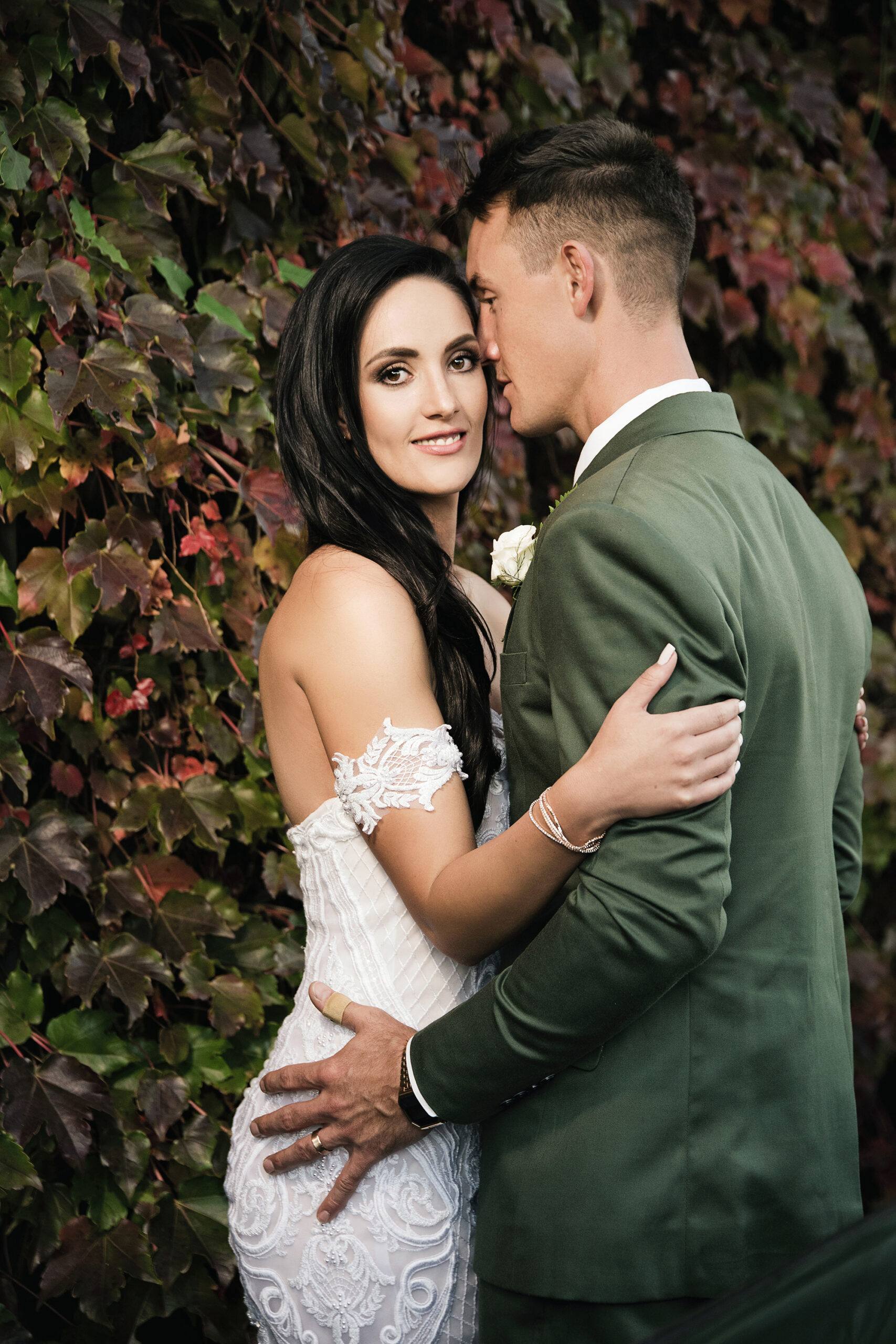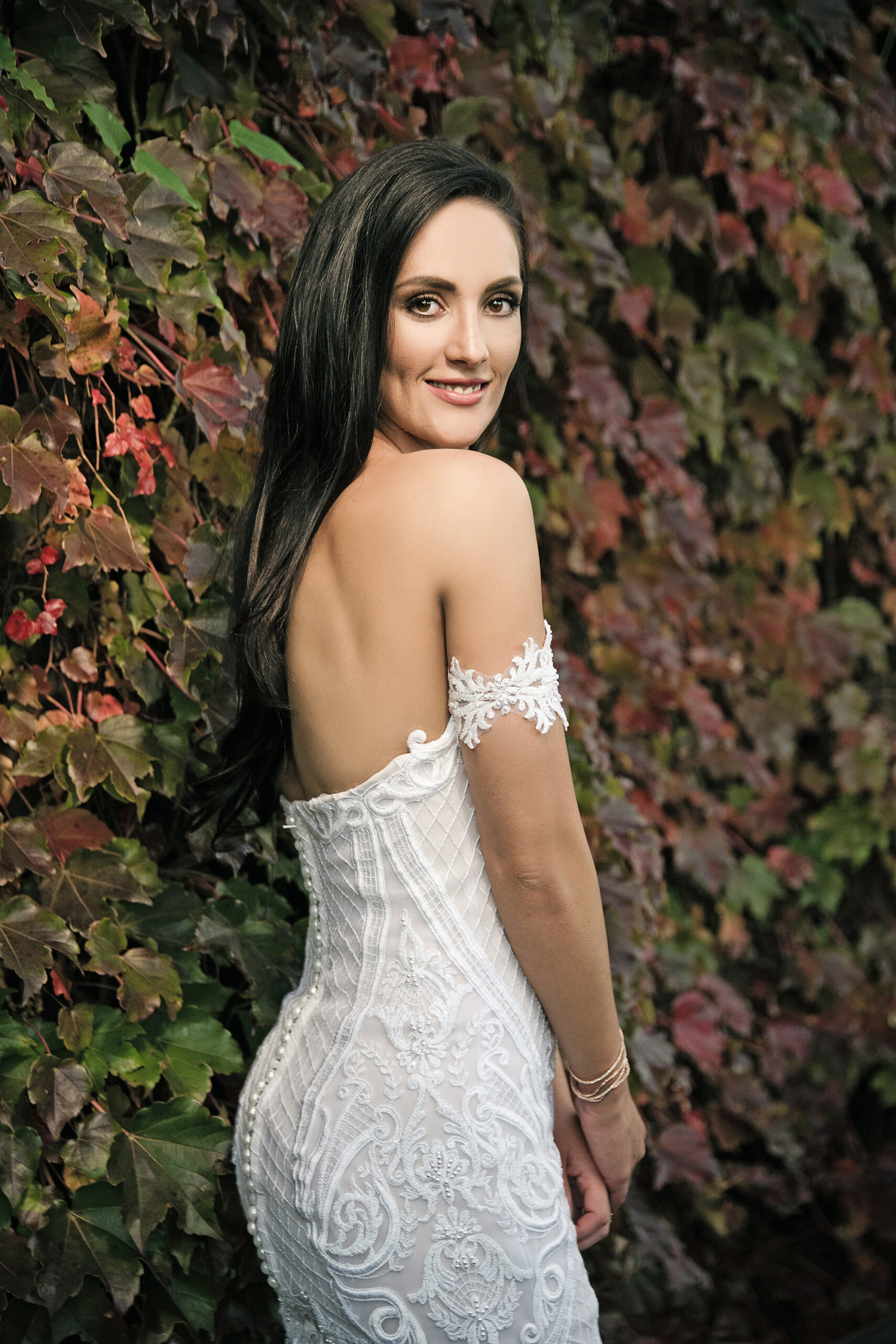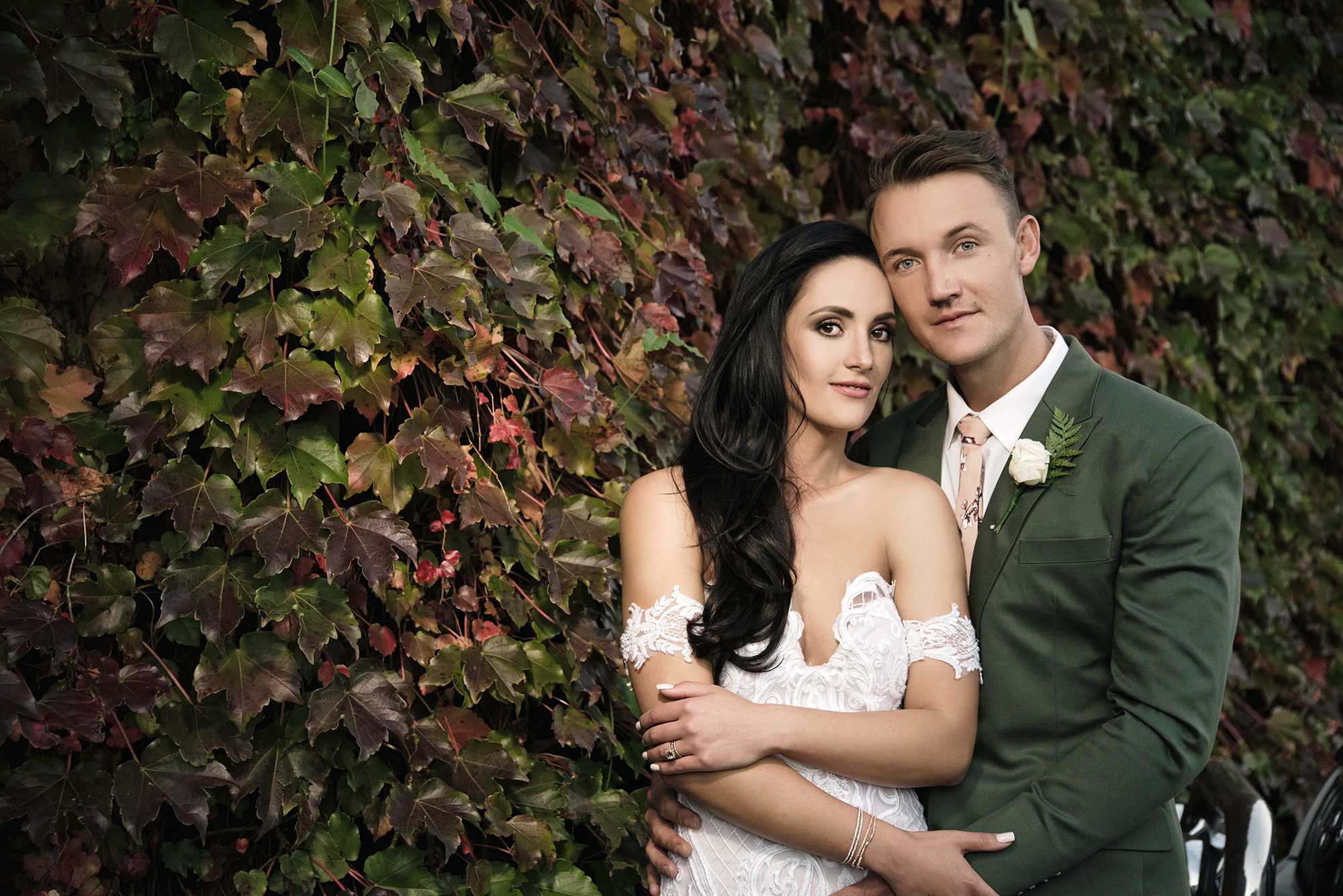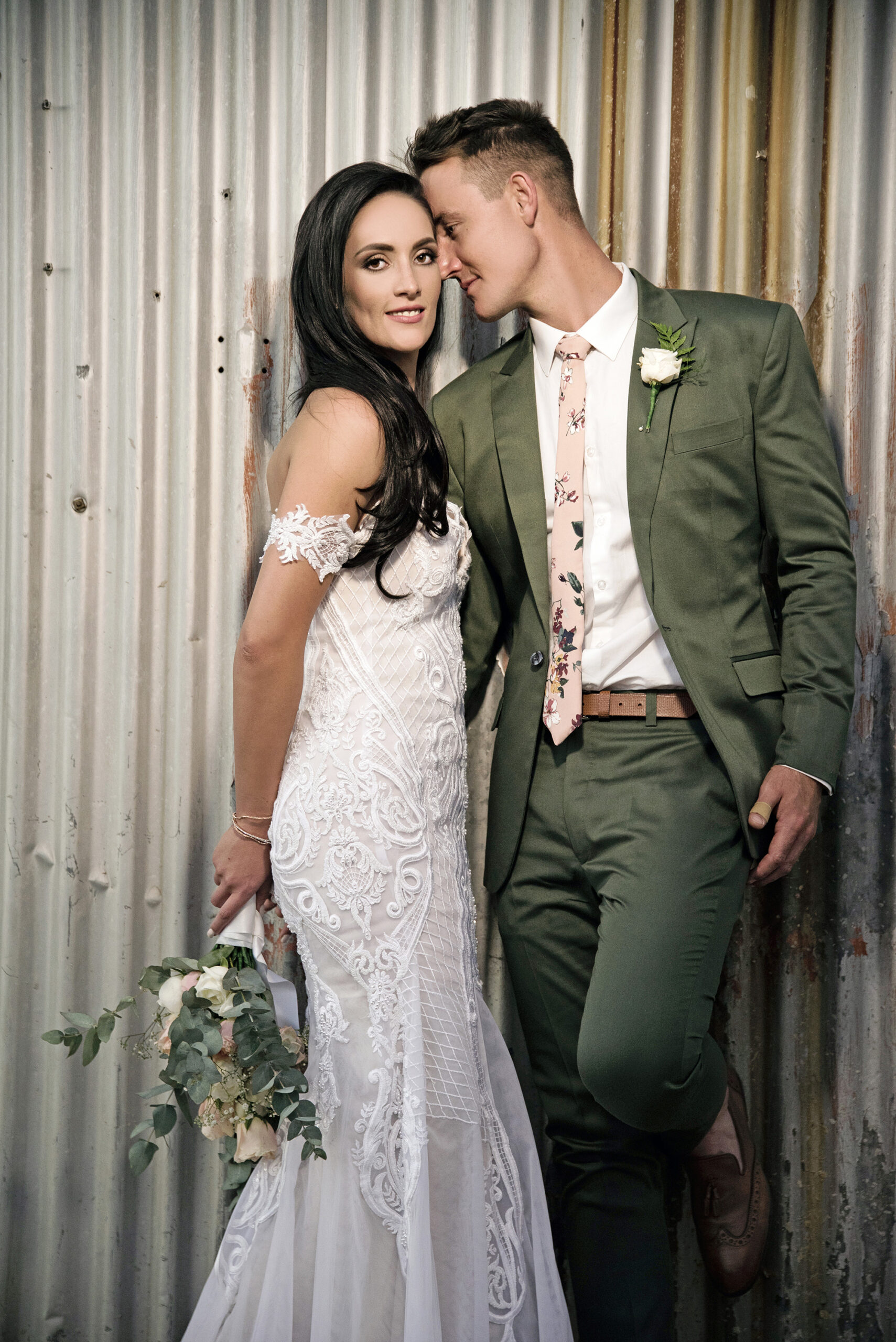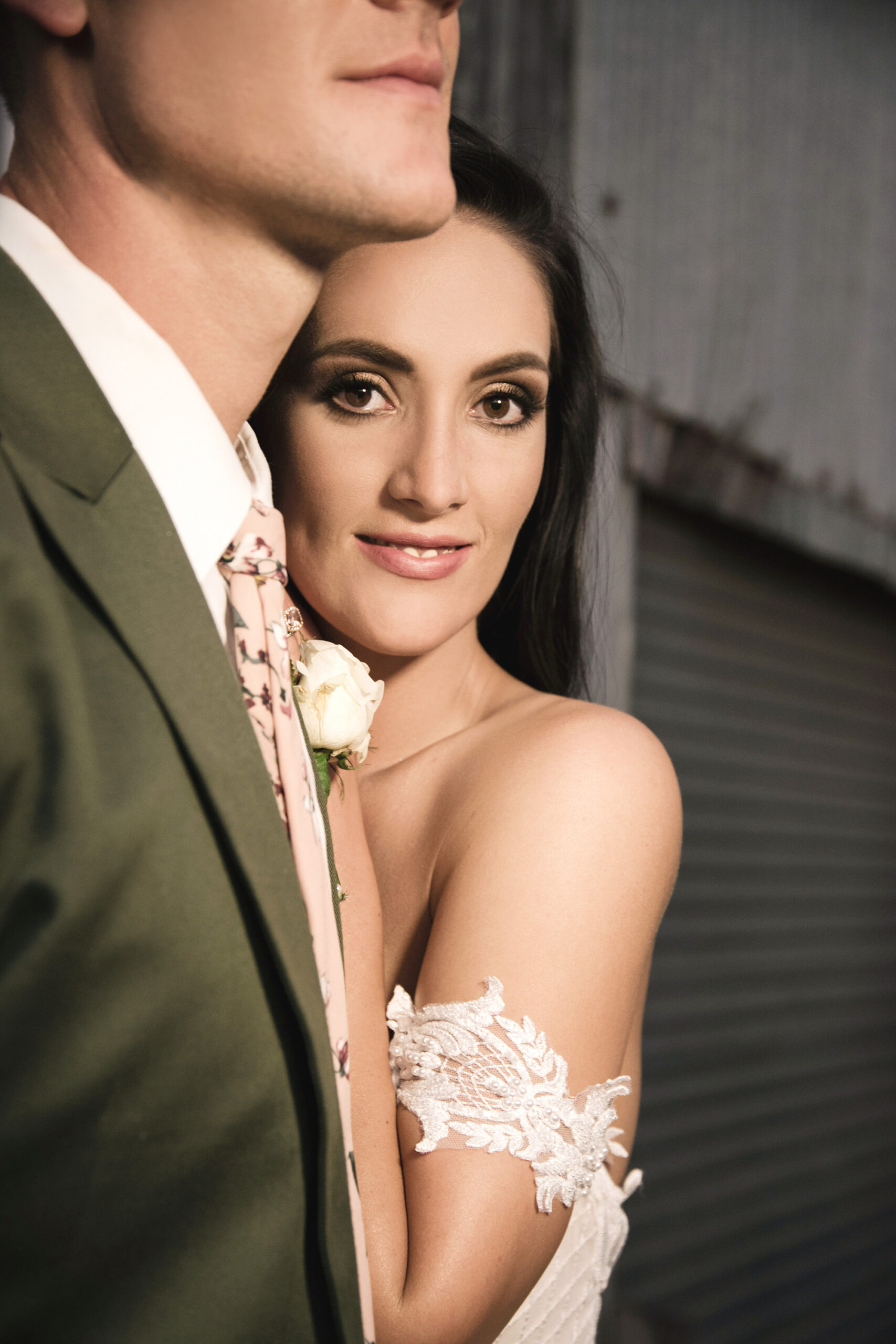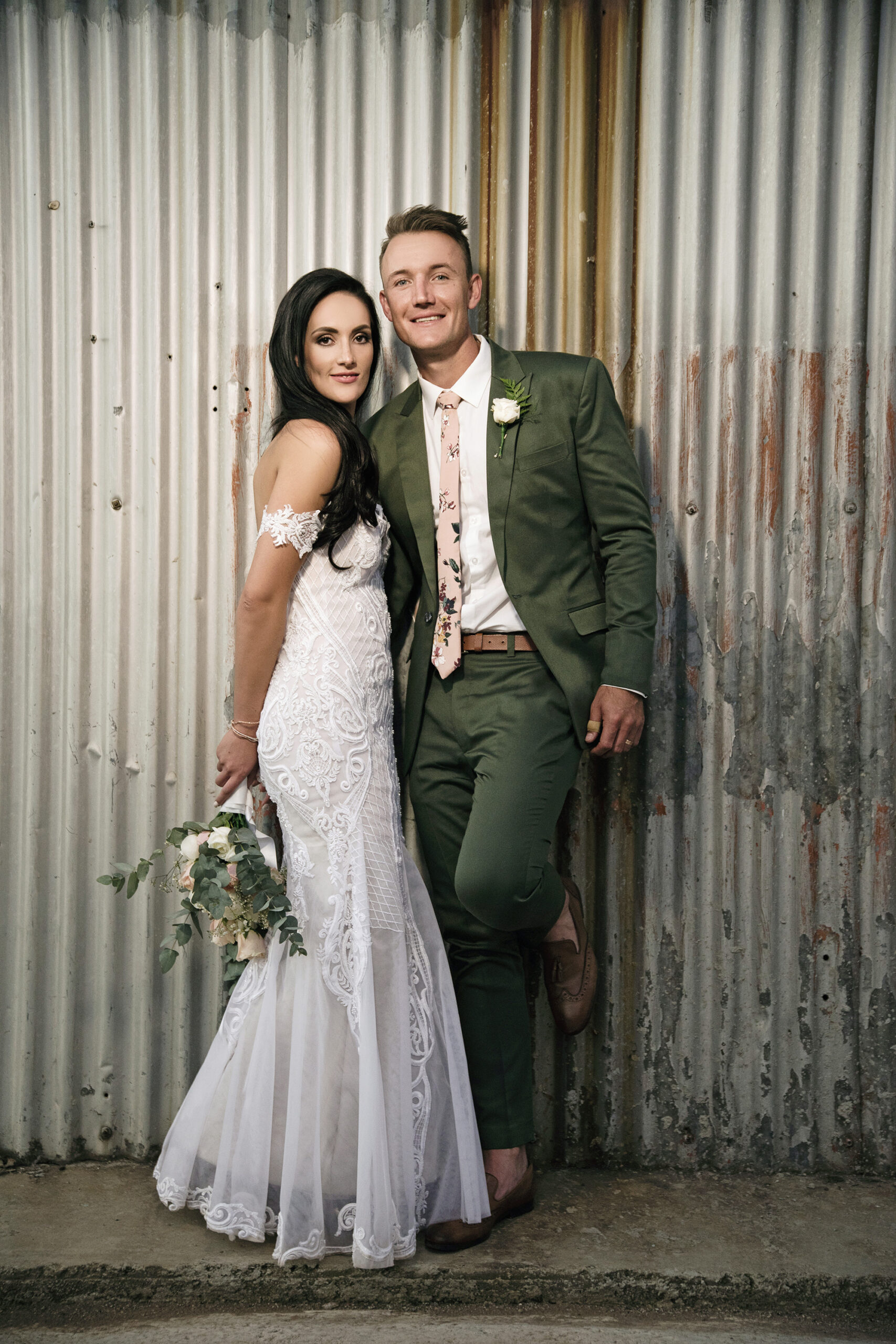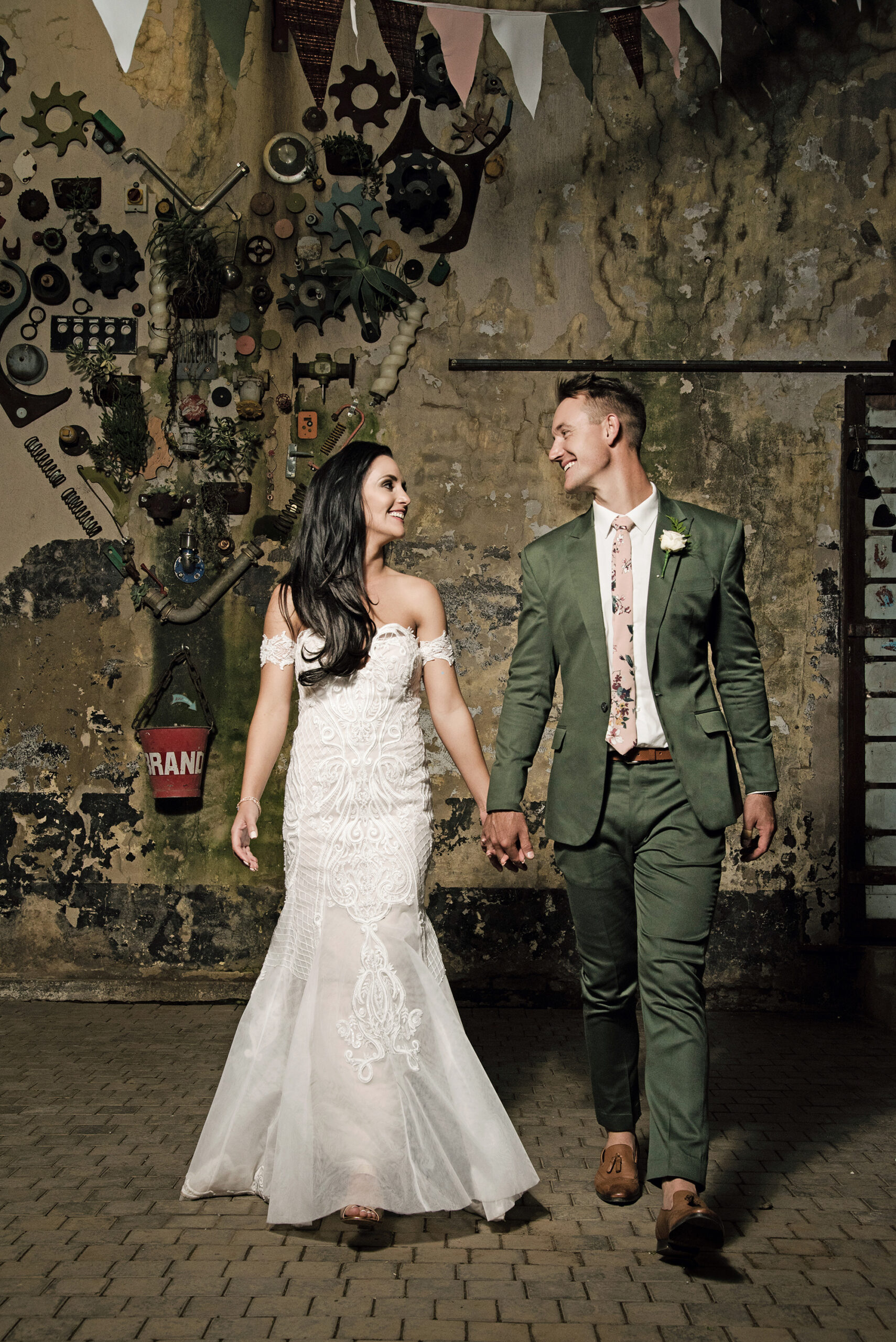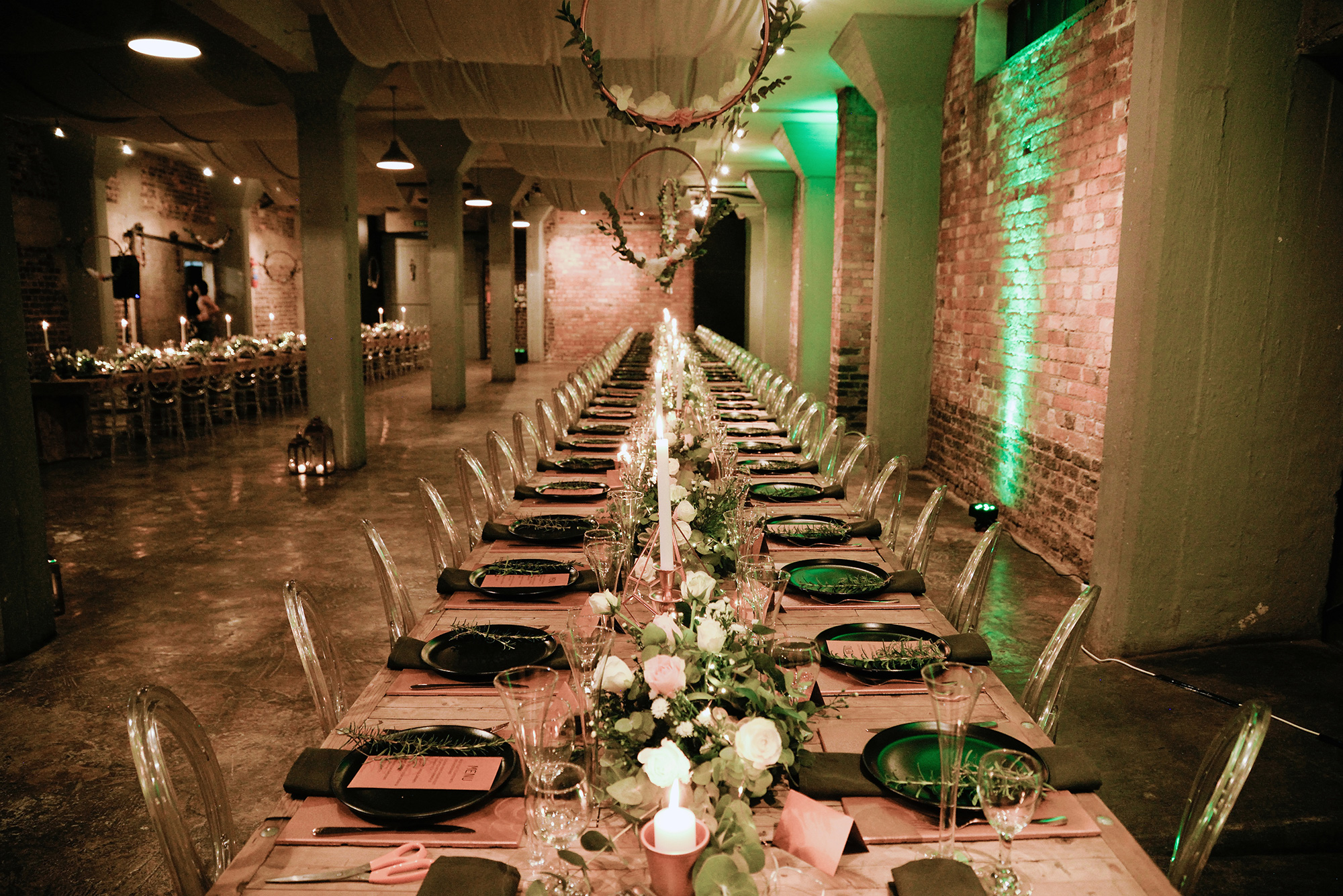 "The #vangreunen_vastrap was one phenomenal wedding, it only ended at 3.30am," says Irma.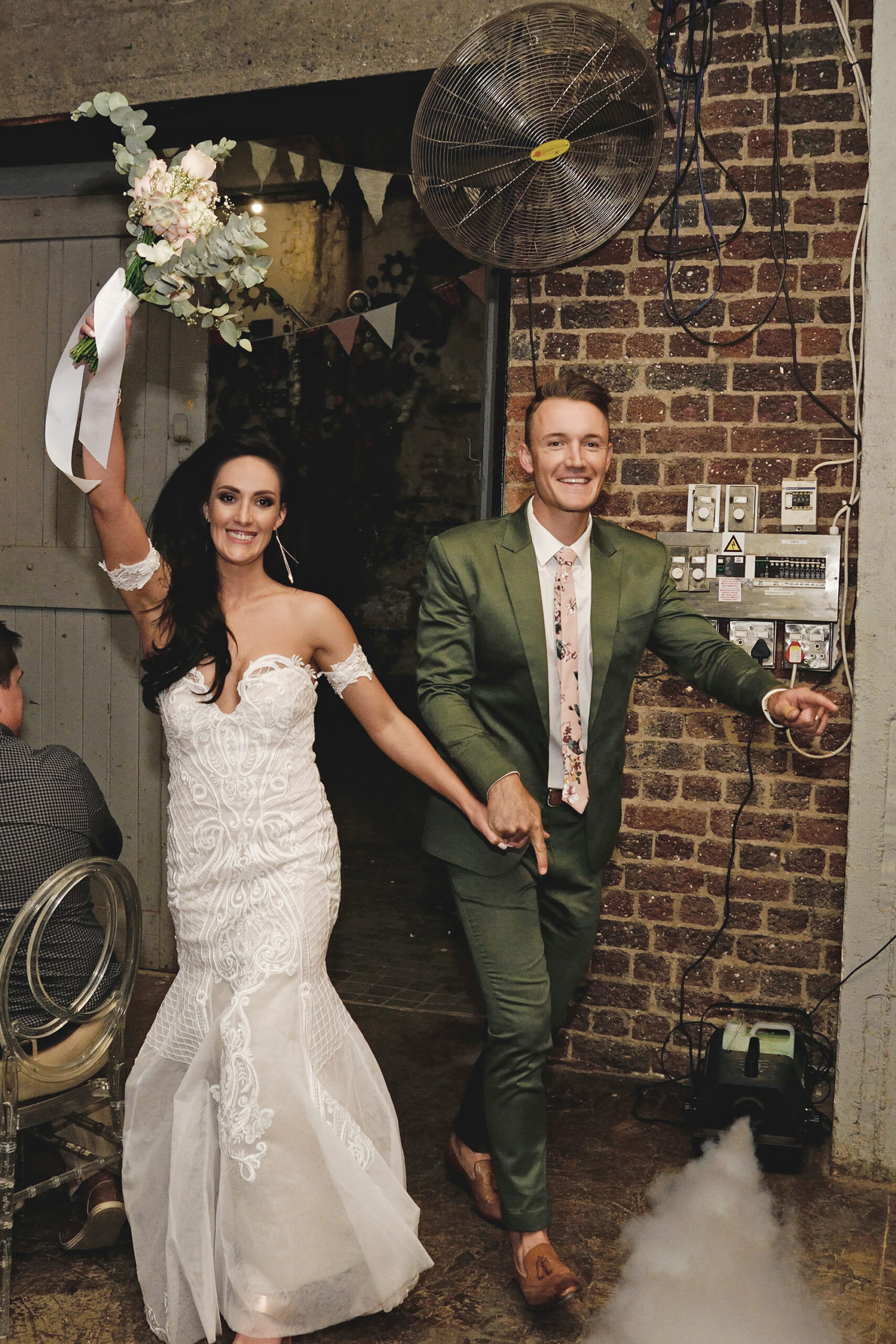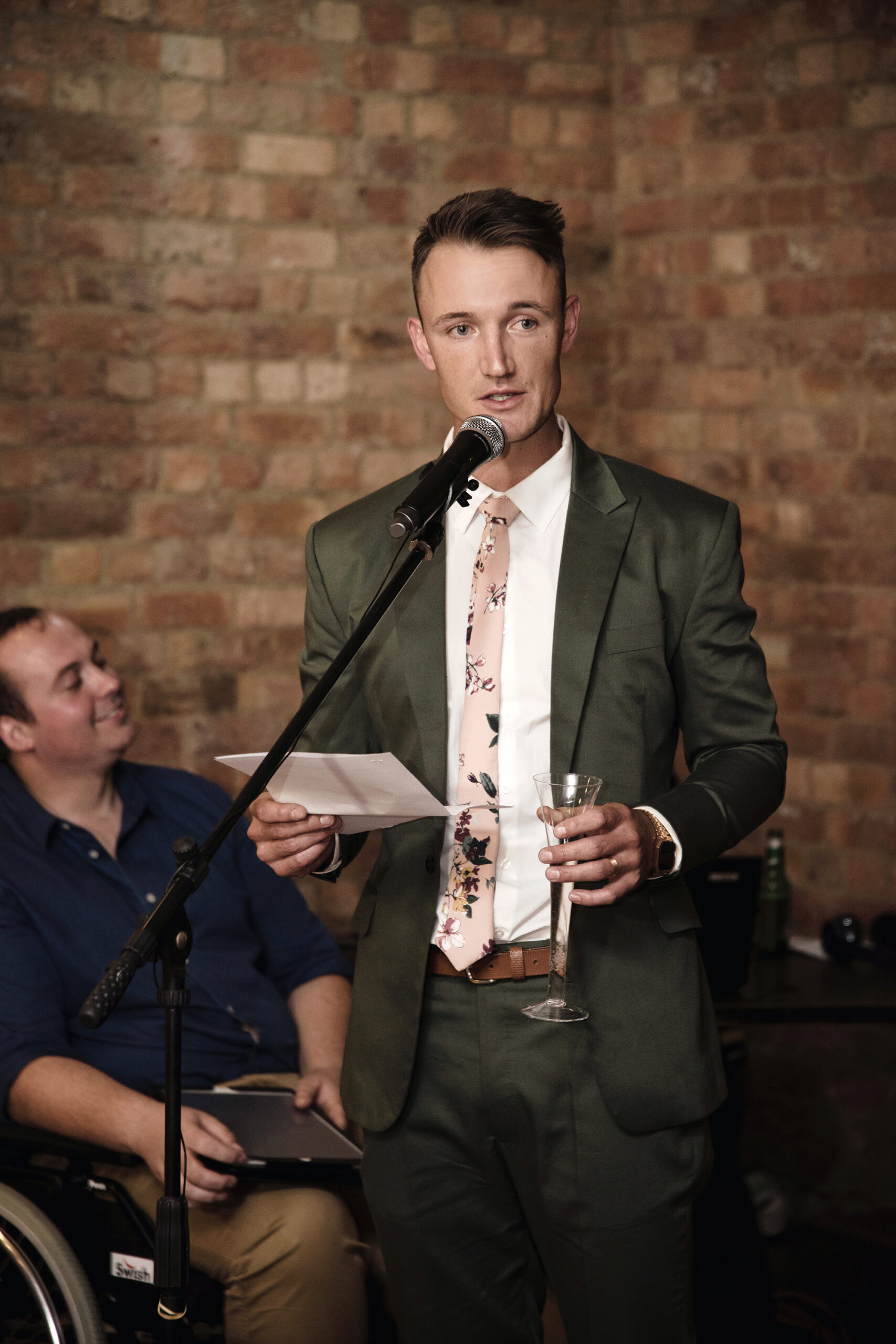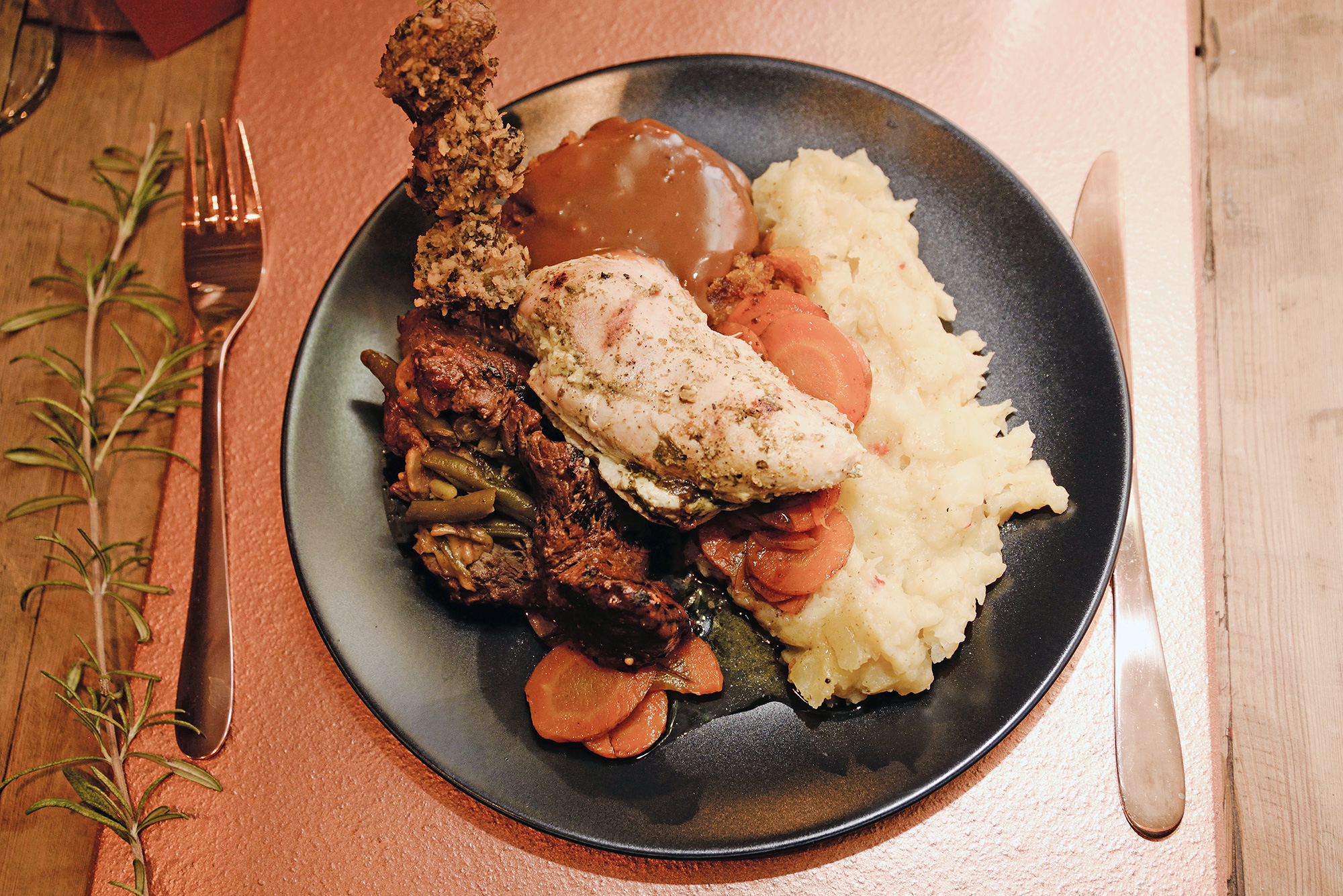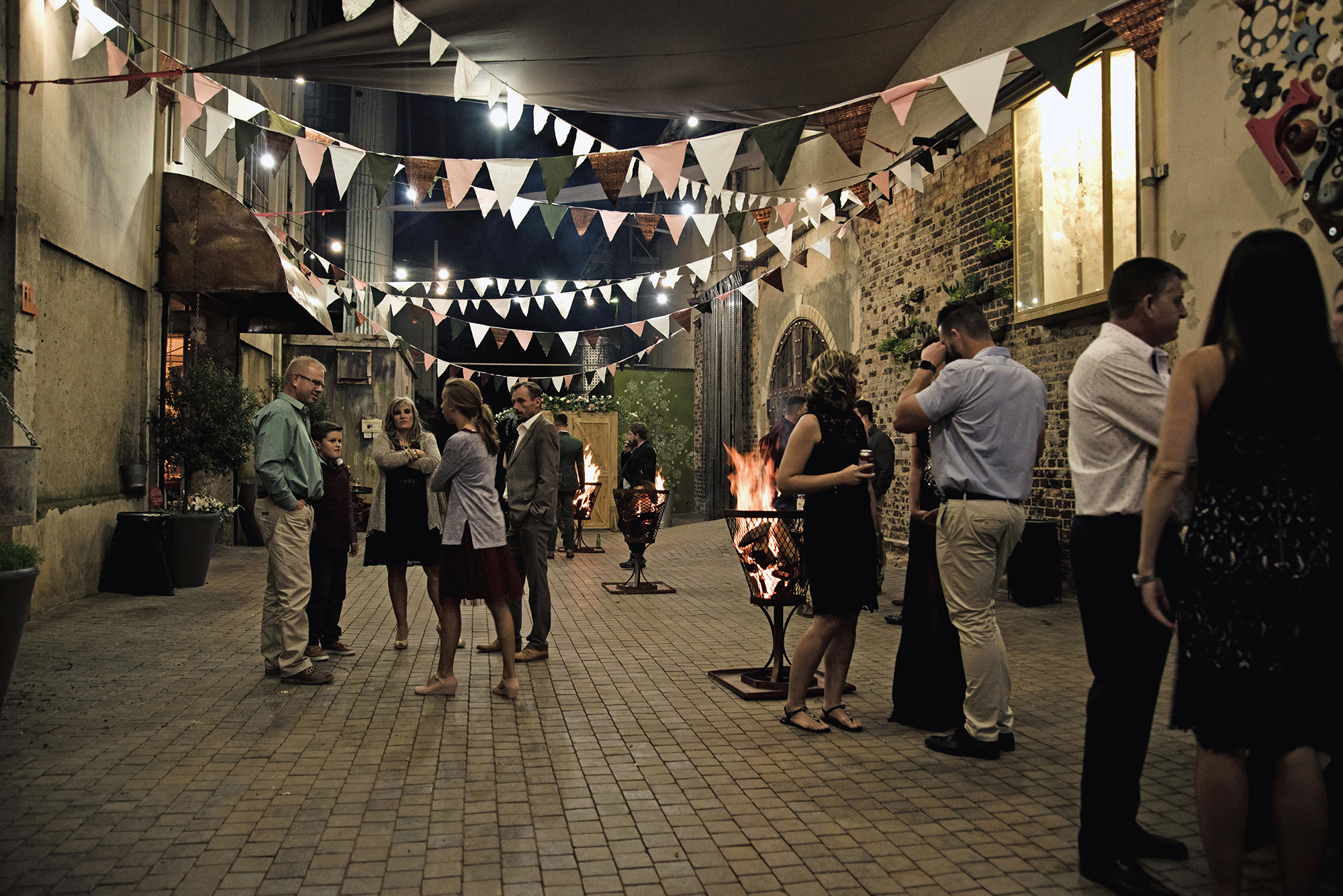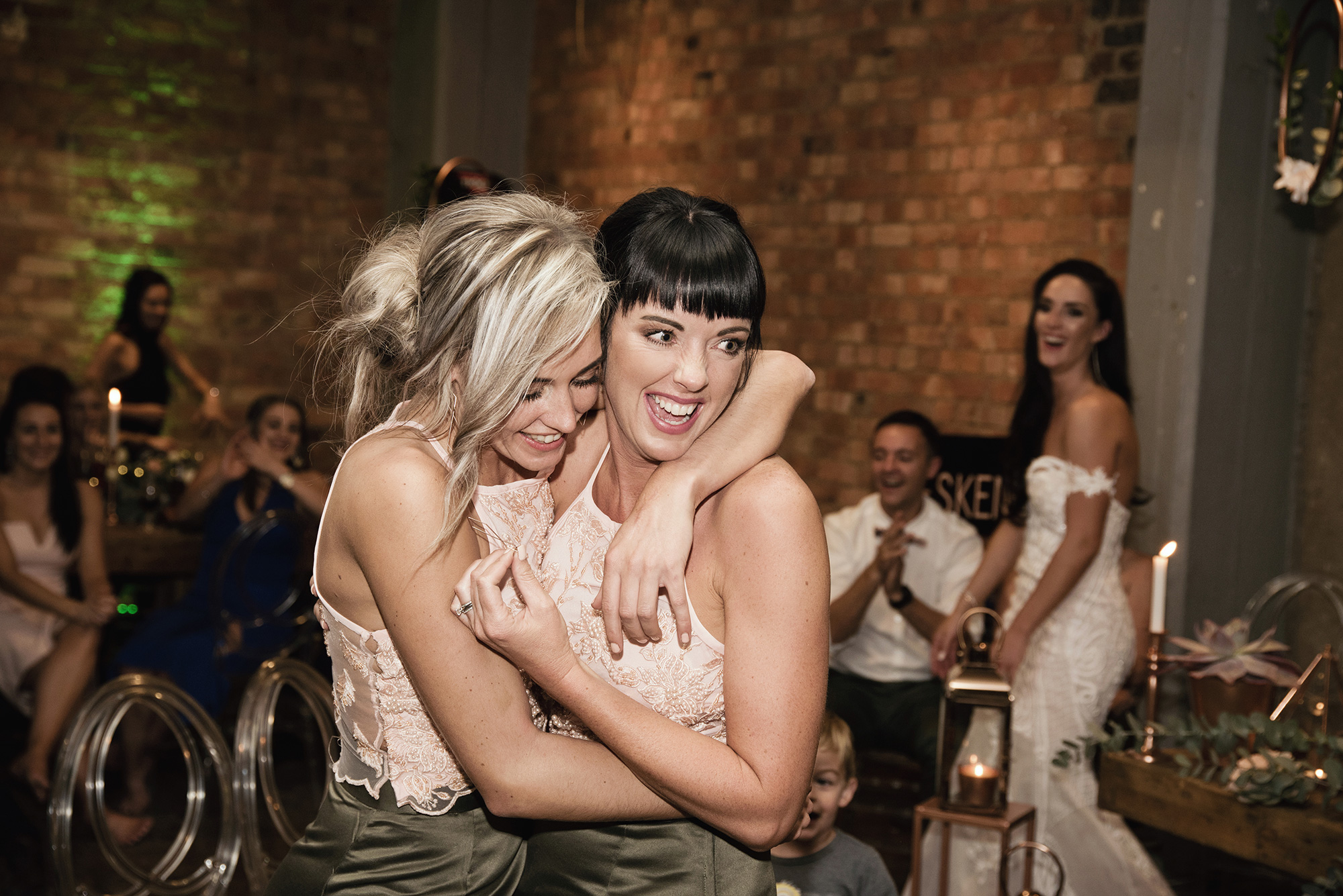 Moving Memories Videography captured the special moments on the day.