When Sophie and Tom met for the second time both wearing matching mermaid leggings, they knew it was fate.
The couple, both aged 35, married at their rainbow festival wedding on August 10, 2019 with 120 guests in Kent. Wise Wedding Venue helped bring to life their eco-friendly and vegan day. "Our eco-glitter filled day opened with a meditation, served only vegan fare and encouraged our guests to free their minds, join the love train and take on board some fresh thinking, inspiring them to pass this on, positively impacting the world one little loving act at a time," recalls Sophie. "We'd set up a fancy-dress tent and expected that people might start dressing up when the sun went down, but most of our guests were in wigs and lycra and covered in glitter as soon as the meal was over!"
Photographer Amy Faith was engaged for her non-traditional style. "I don't shoot 'traditional' weddings so Tom and Sophie's woodland venue with fancy dress and sequins really appealed. I make a point of capturing messy, sweaty, imperfect moments from the day," says photographer Amy Faith. "This style of photography isn't for everyone but Tom and Sophie are a fun loving pair who wanted to remember the real moments from the day."
Photos courtesy of Amy Faith Photography.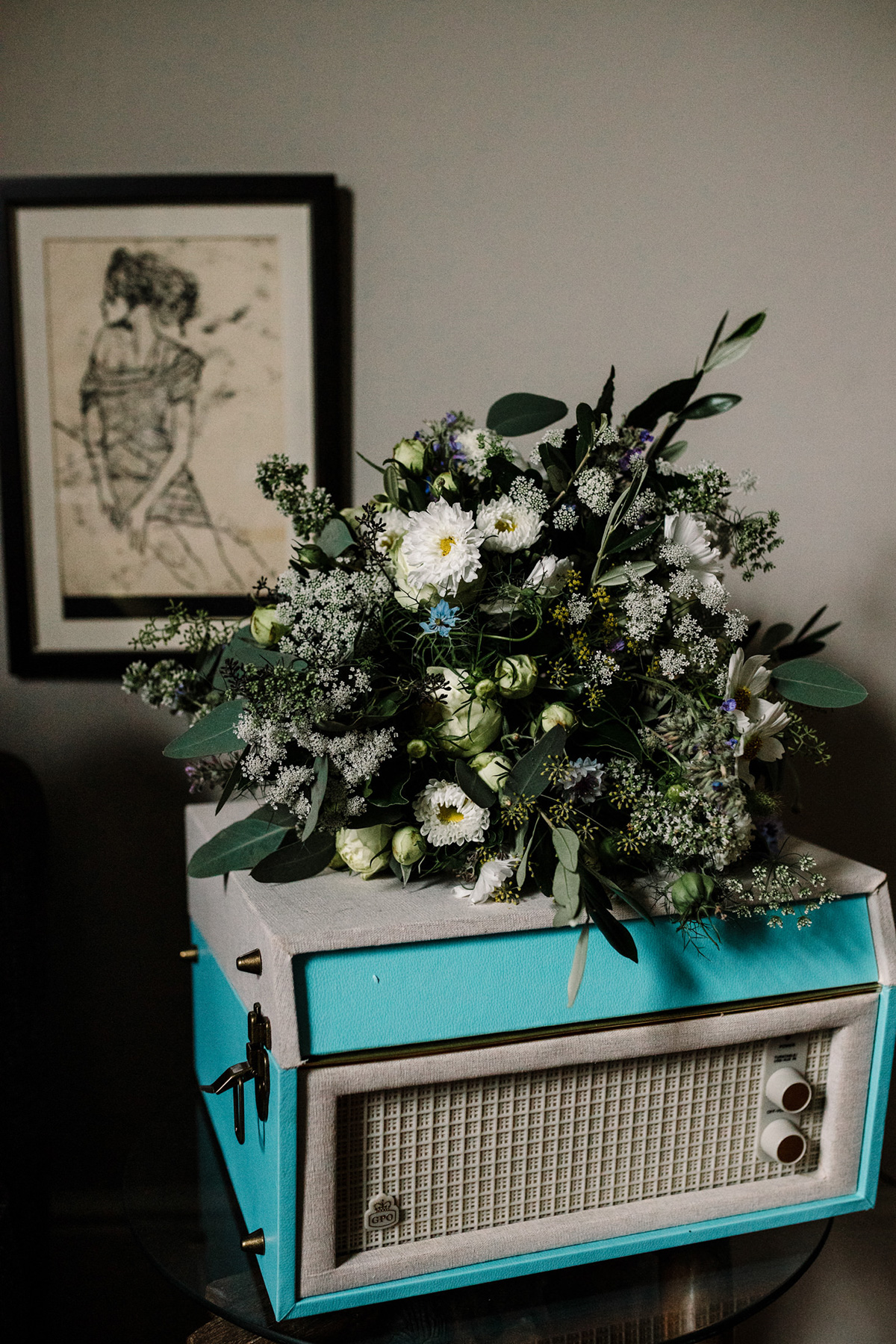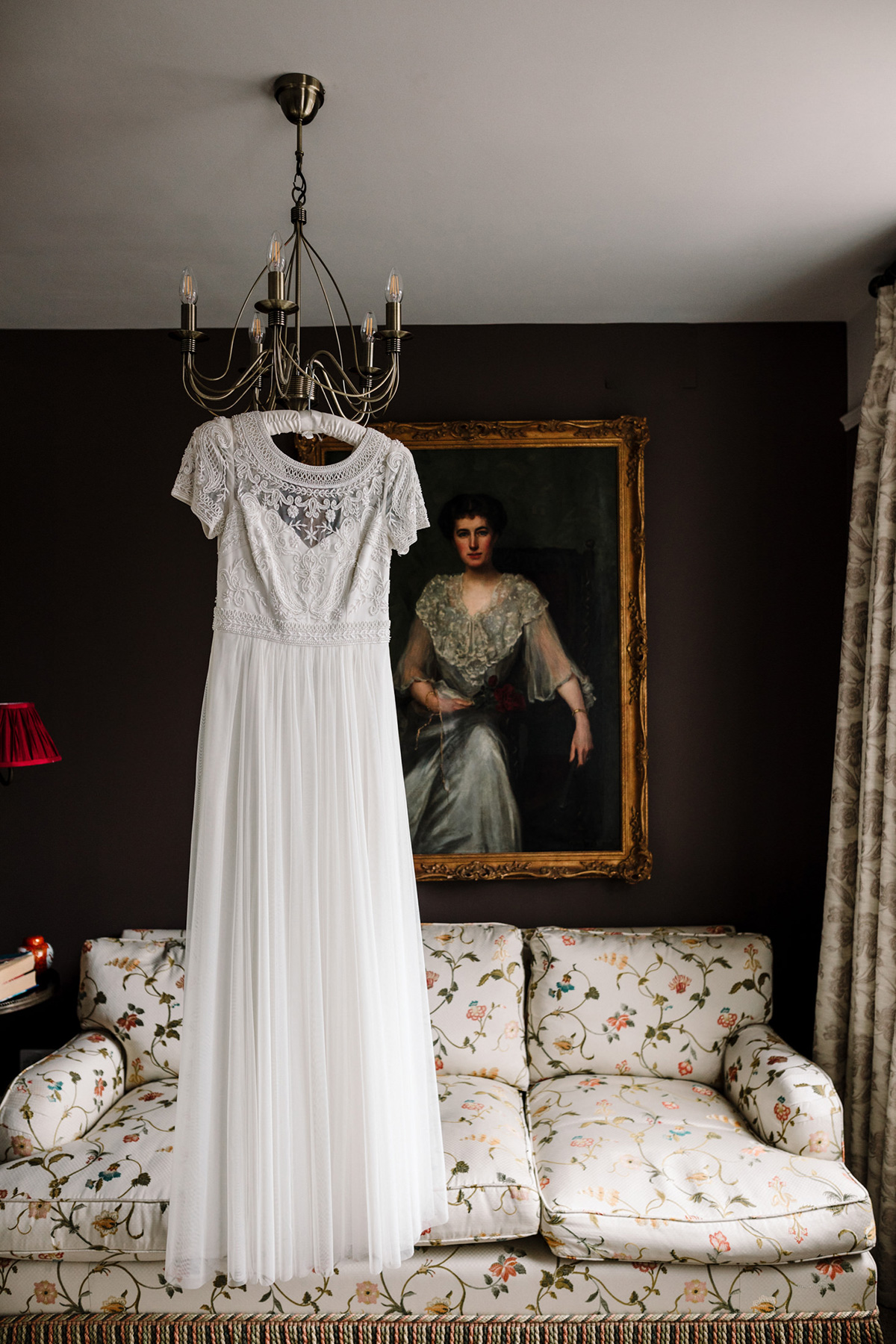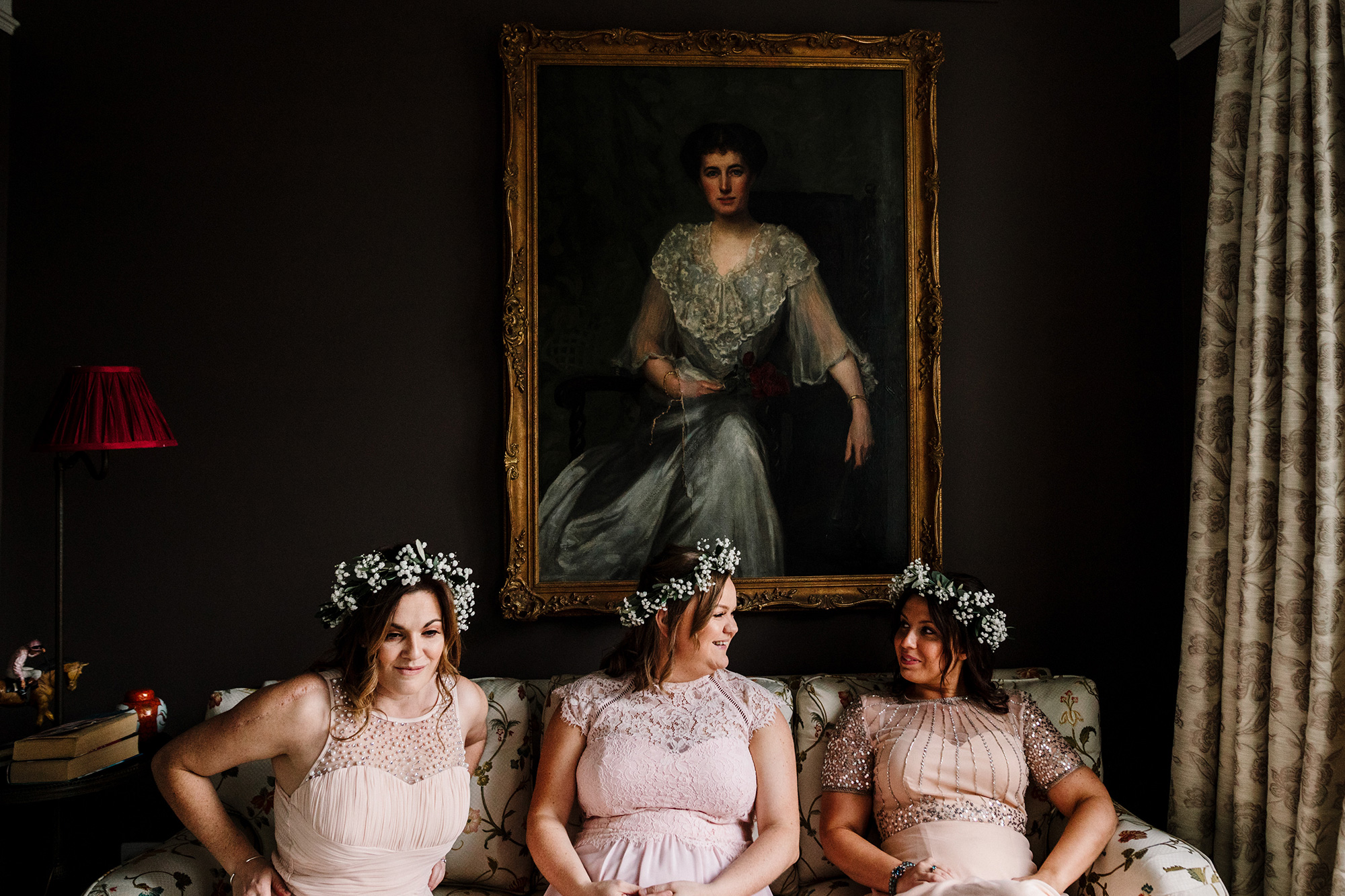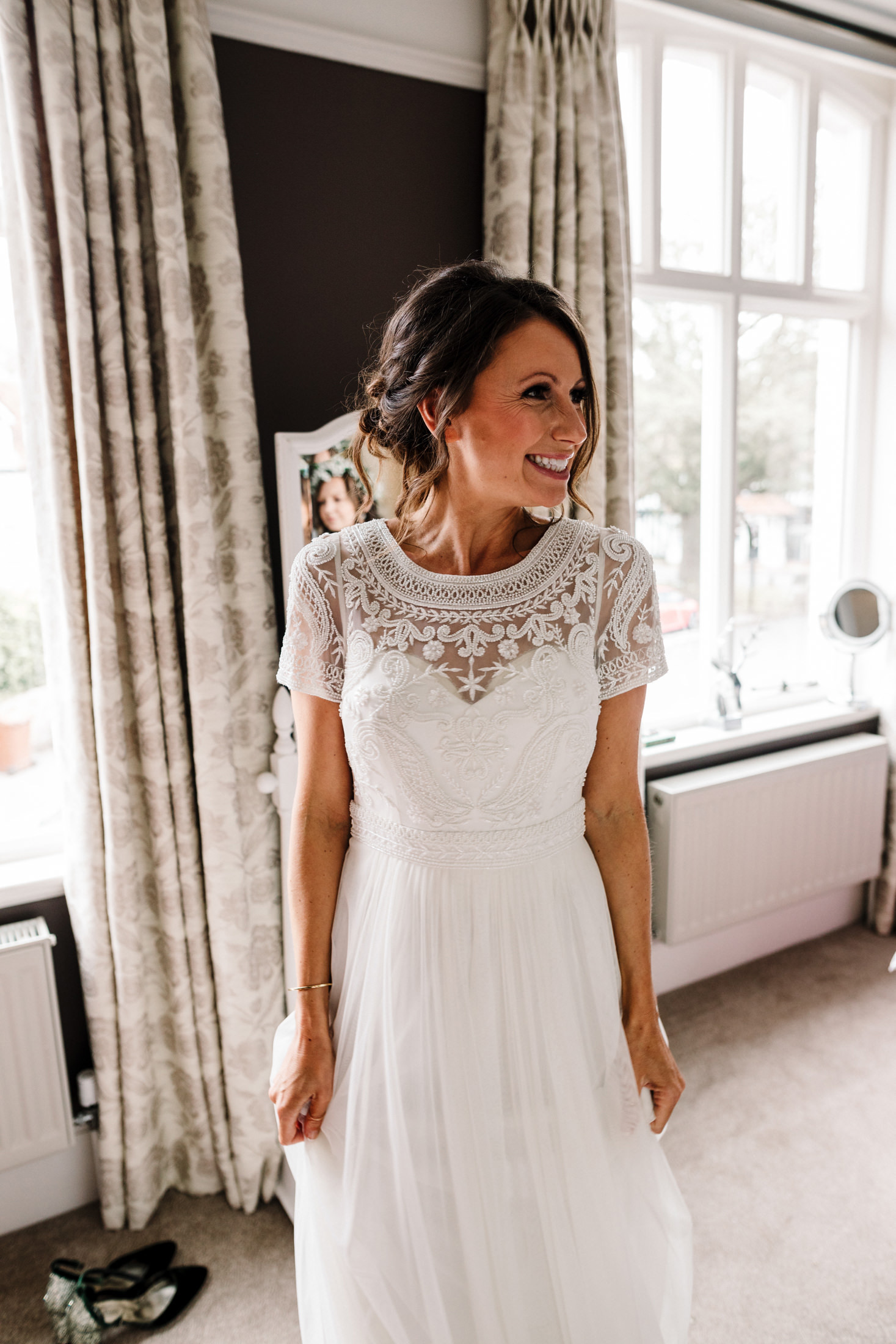 "I left my dress at home and one of my bridesmaids had to drive back and get it for me. I am indebted to her forever more!" smiles the bride.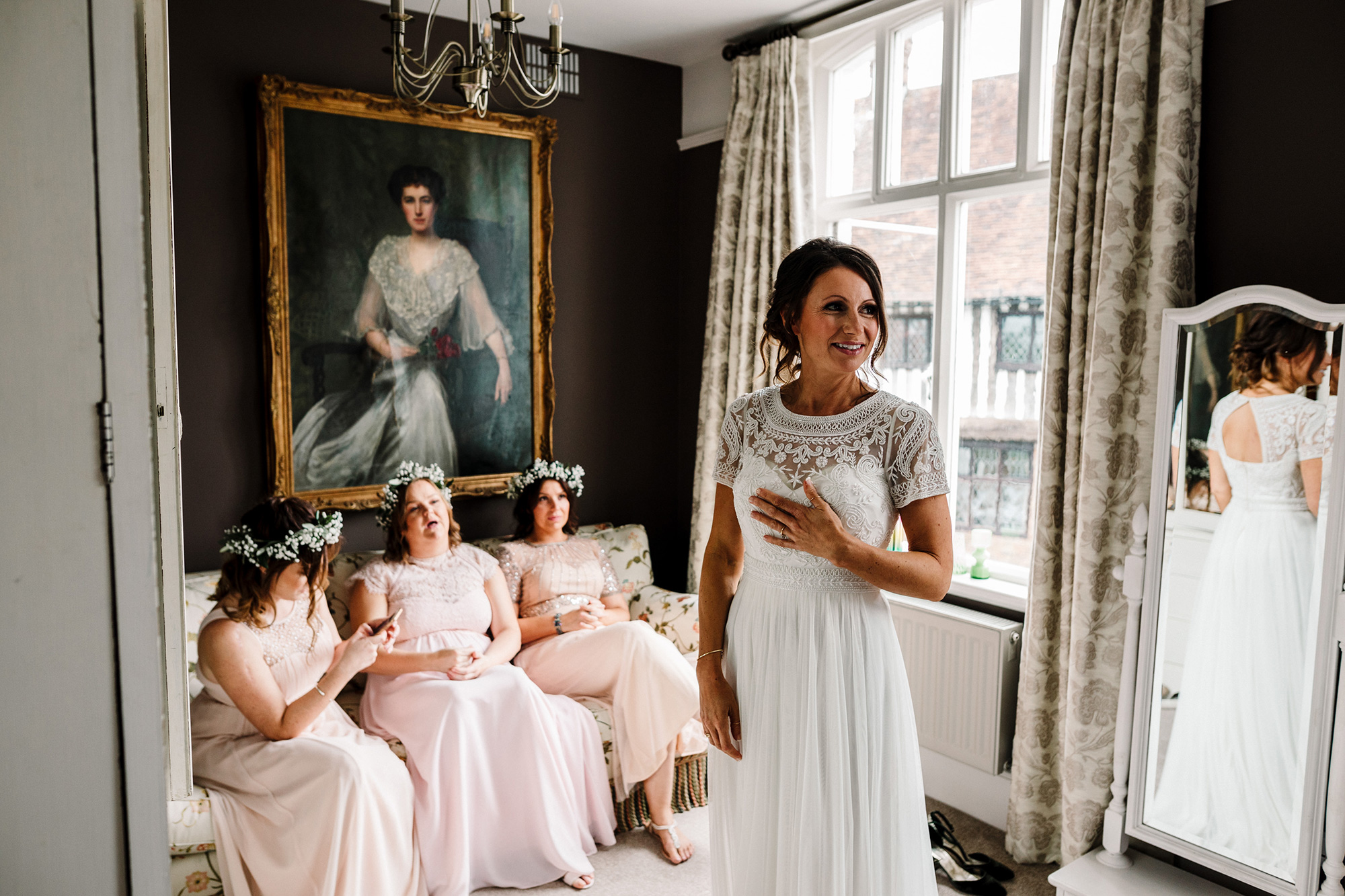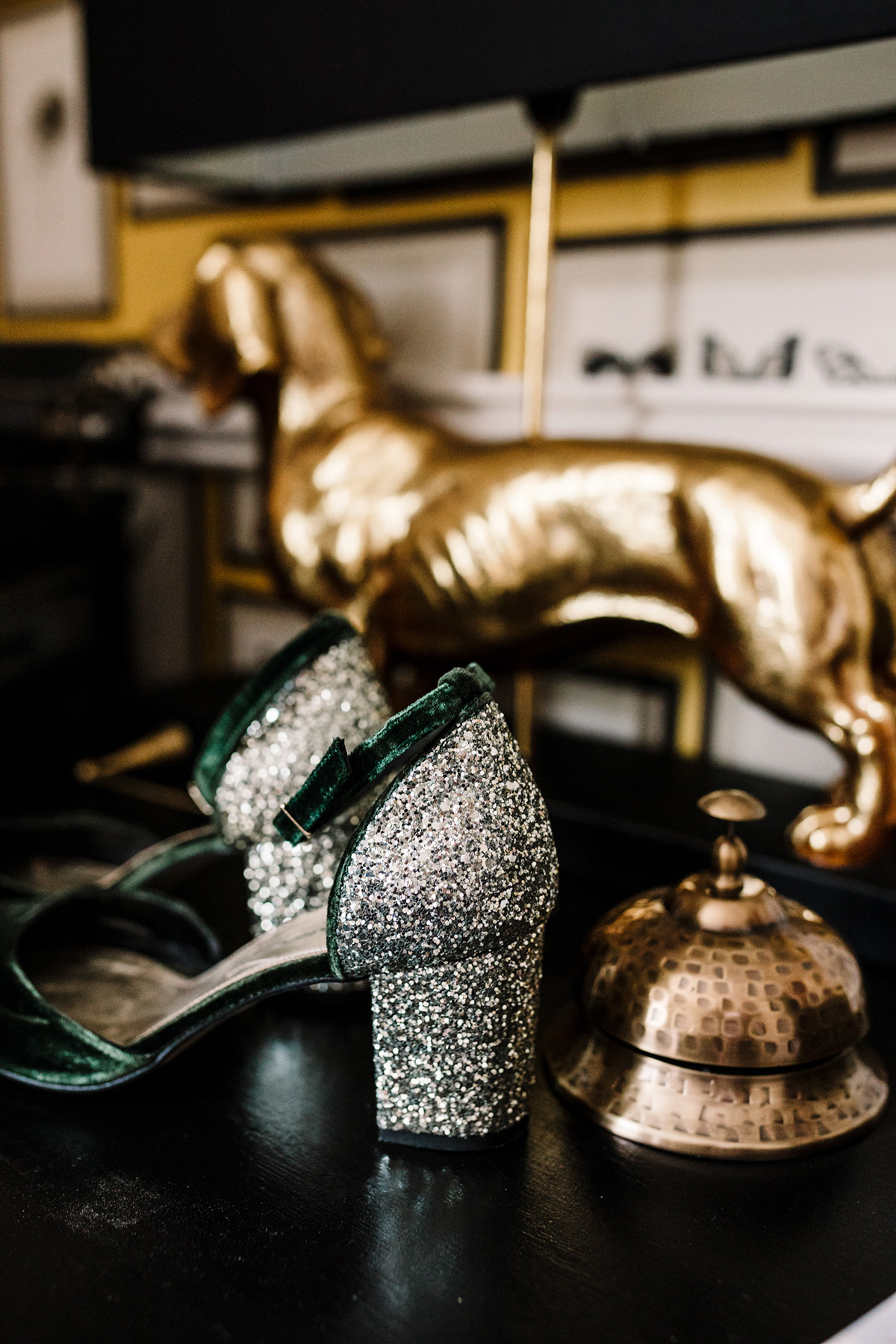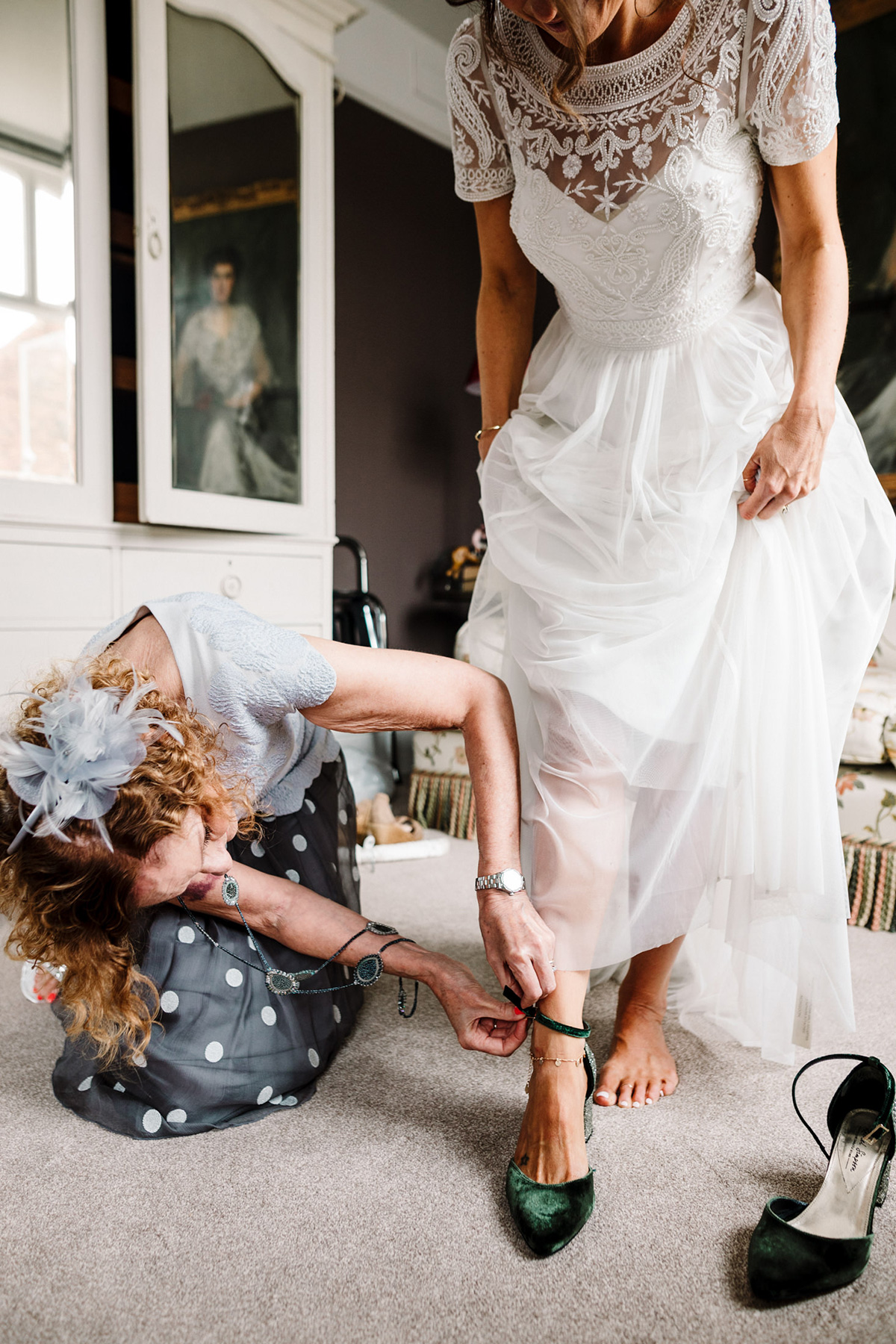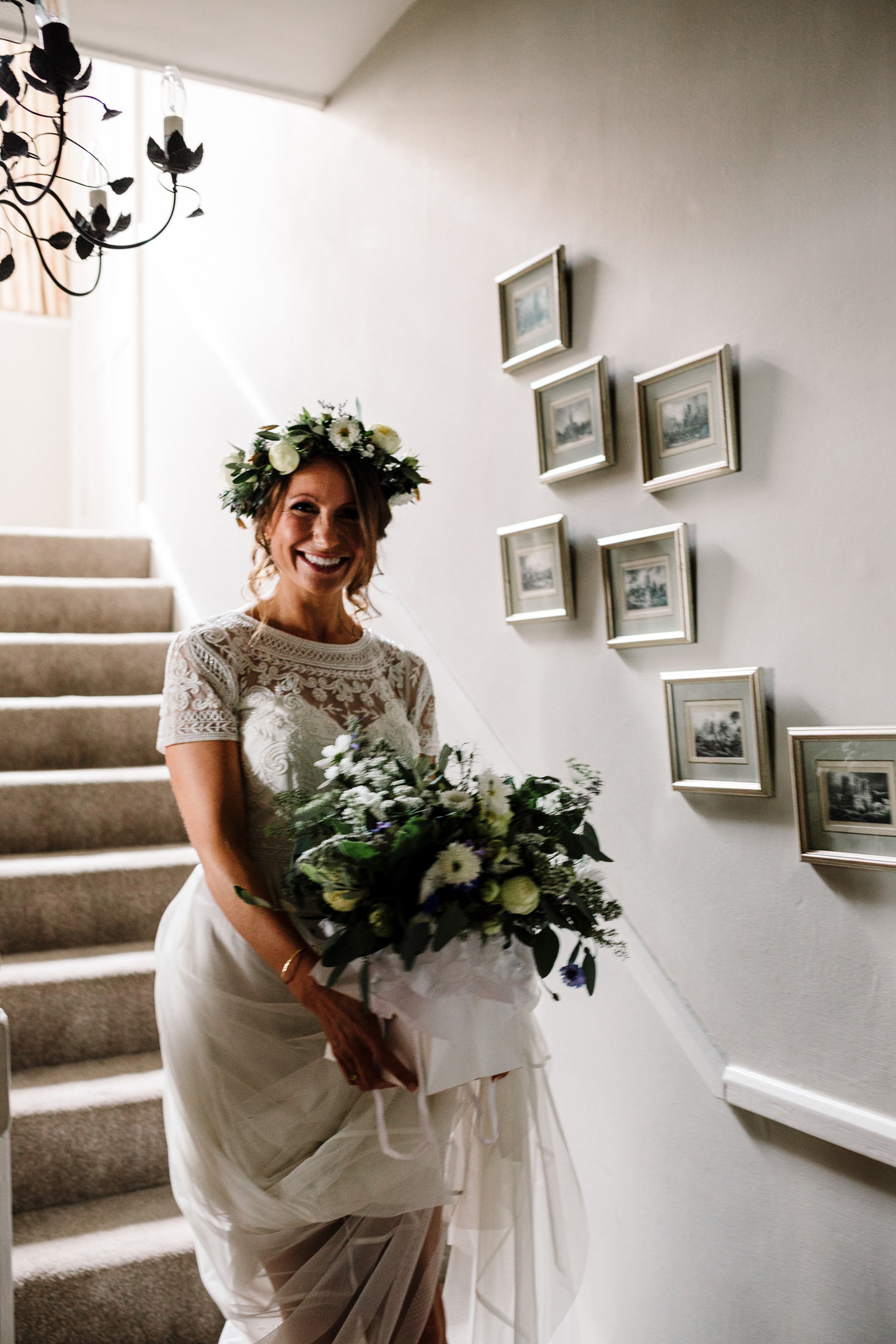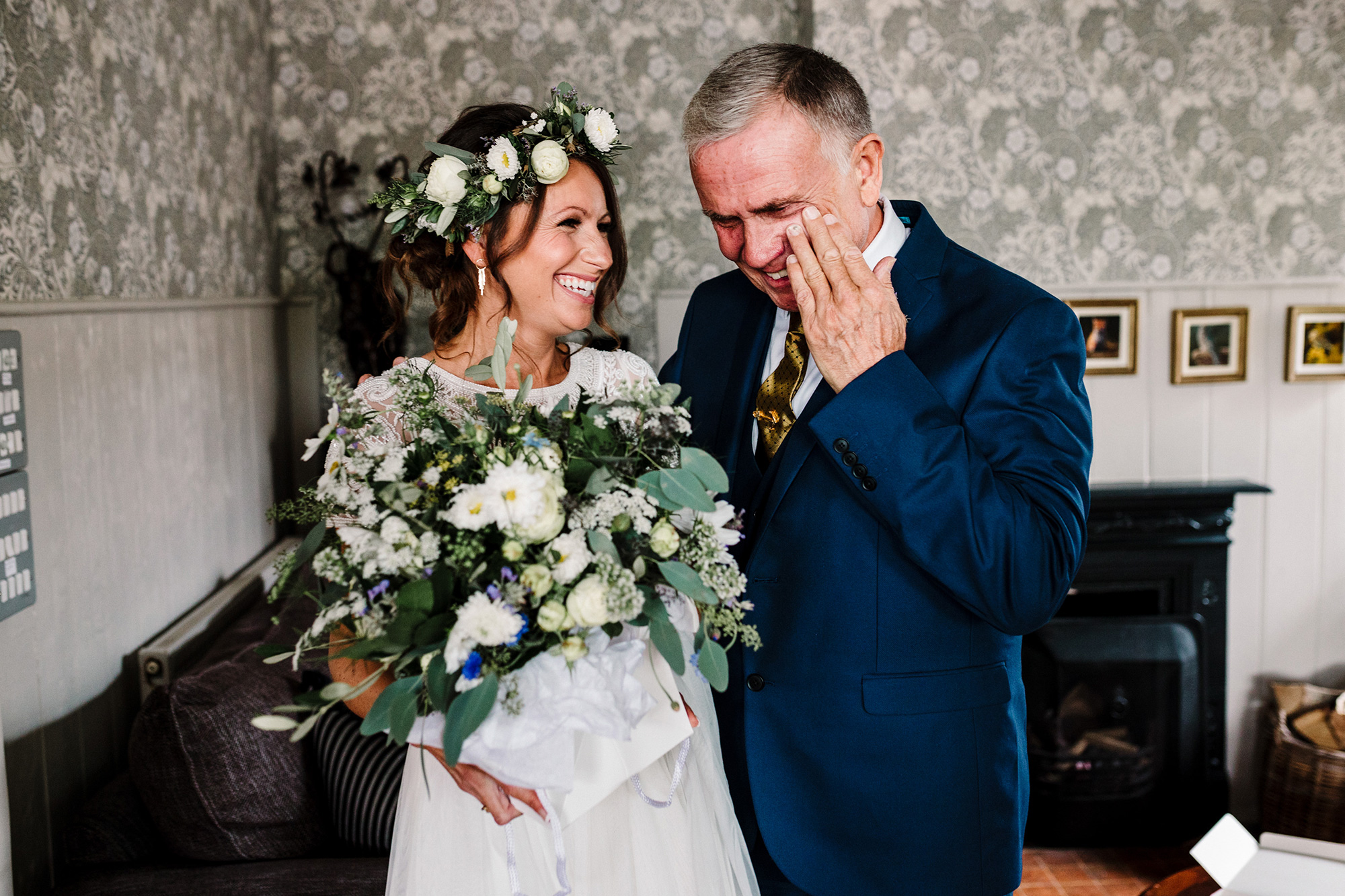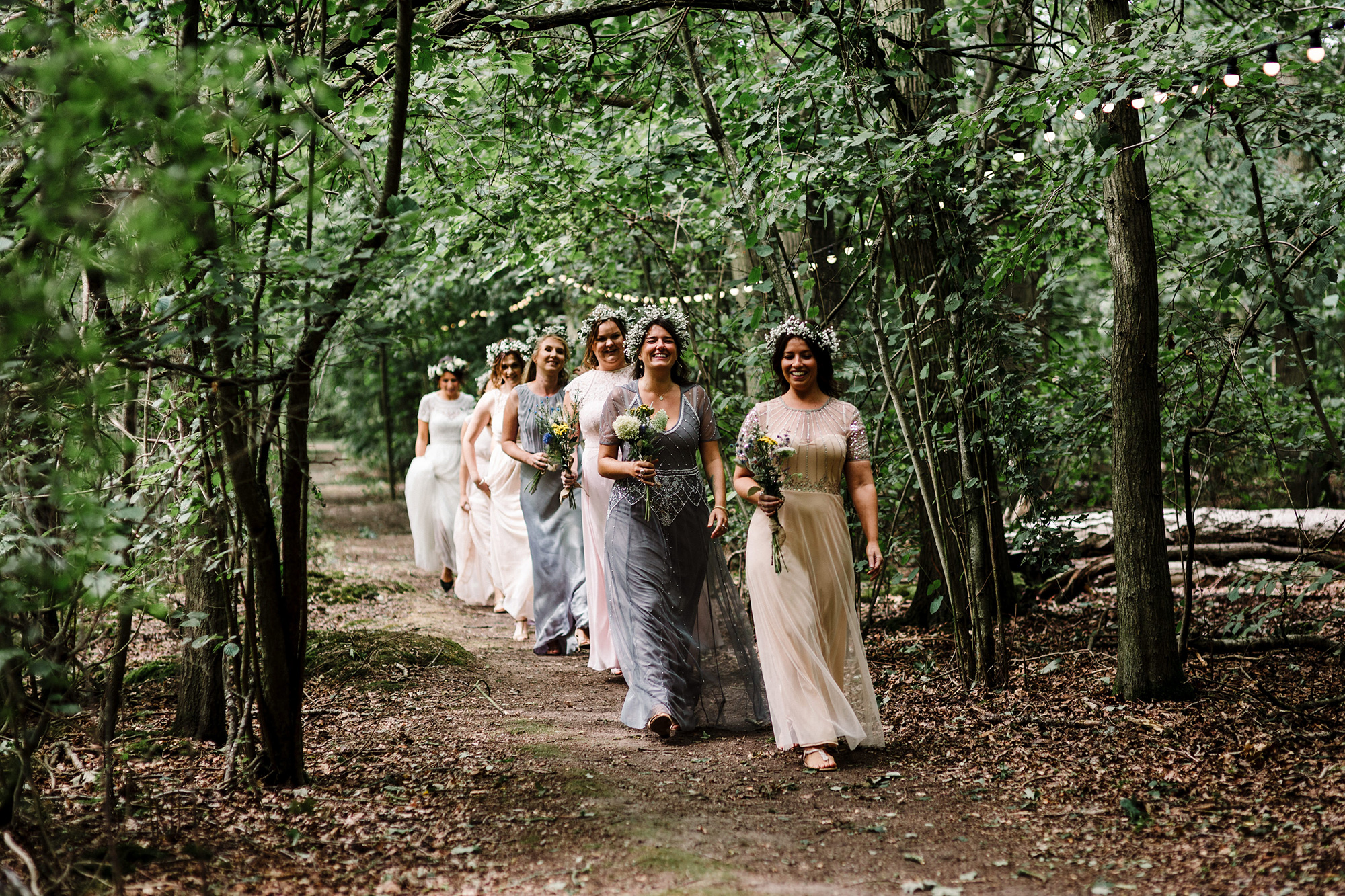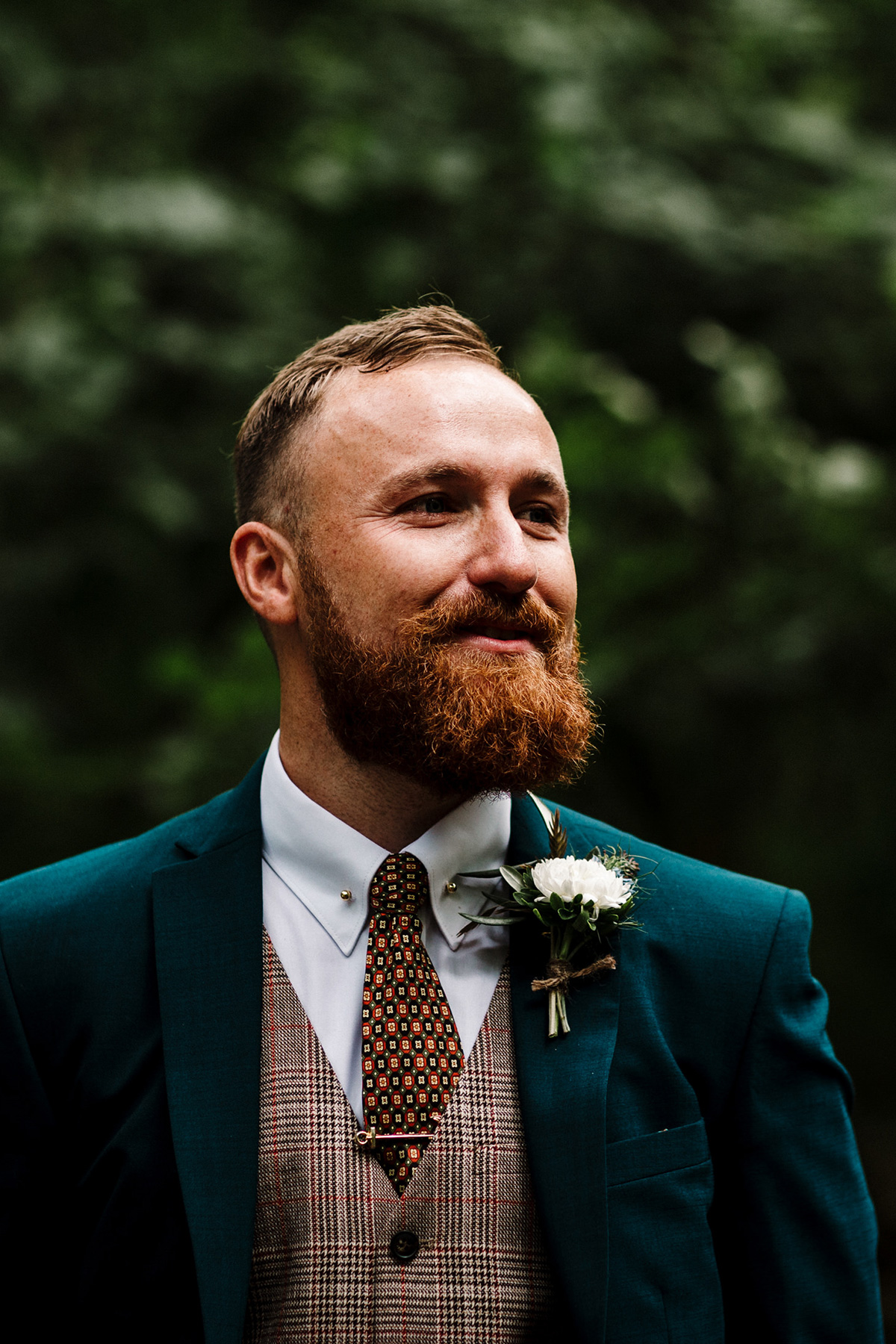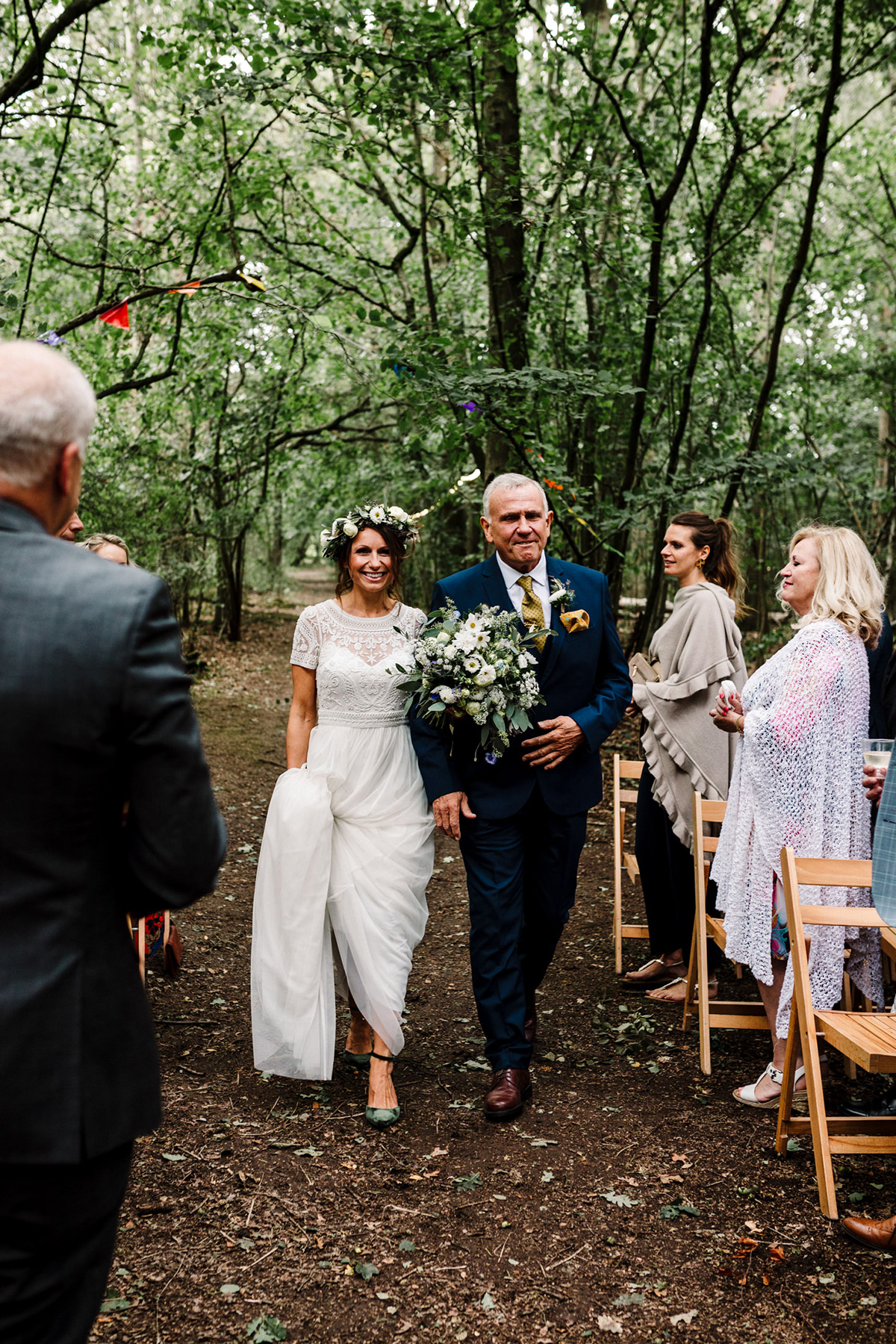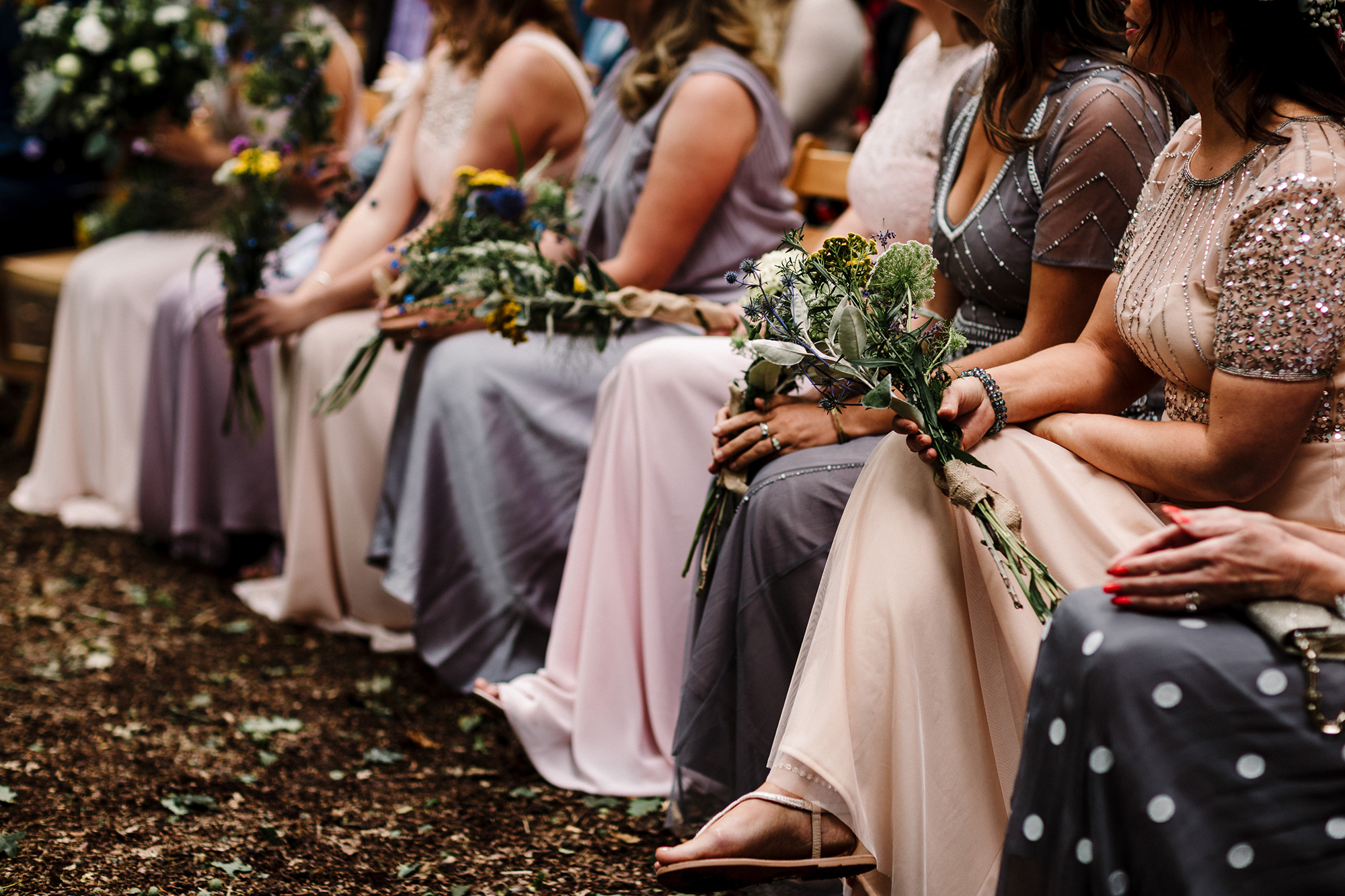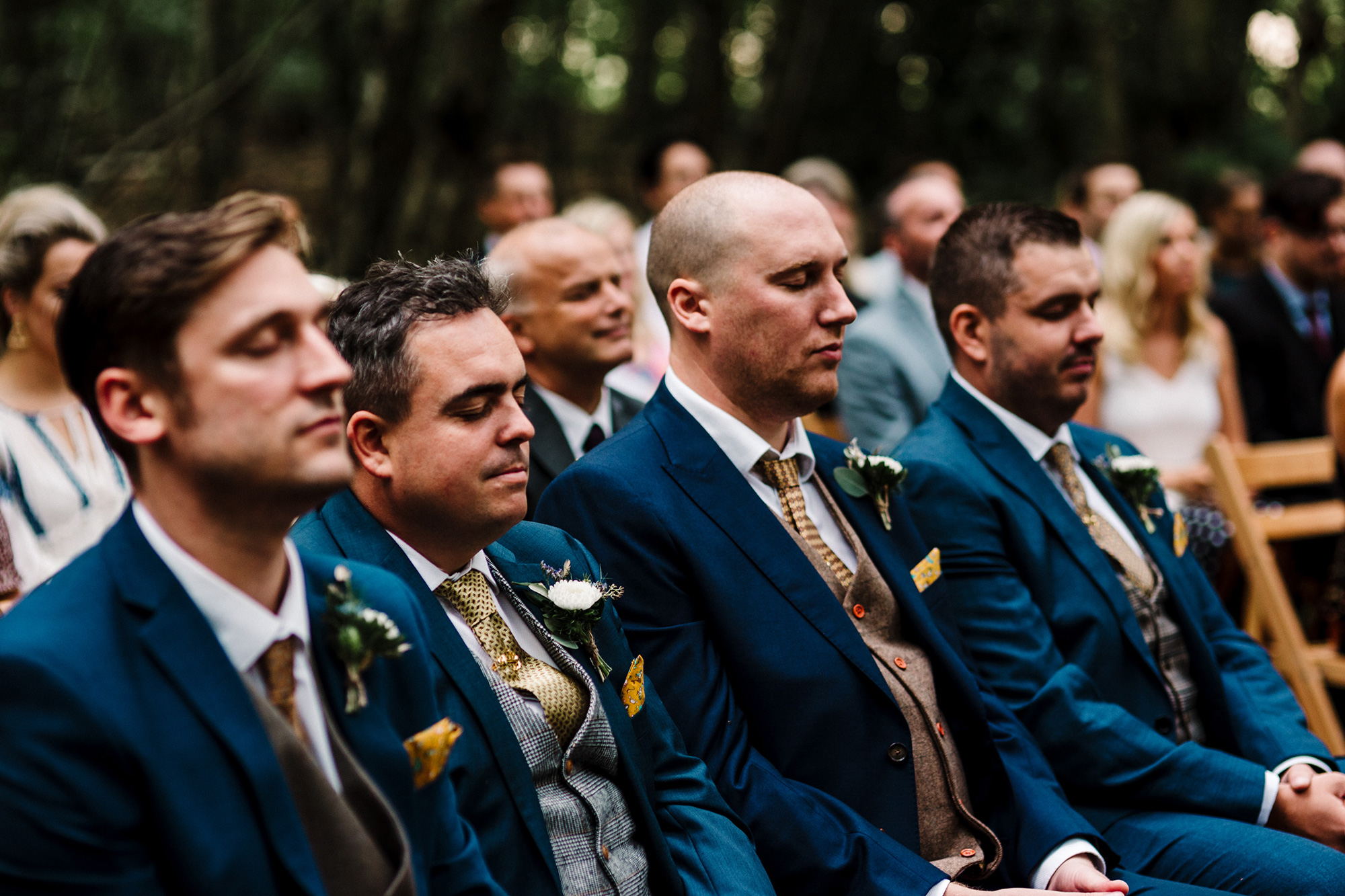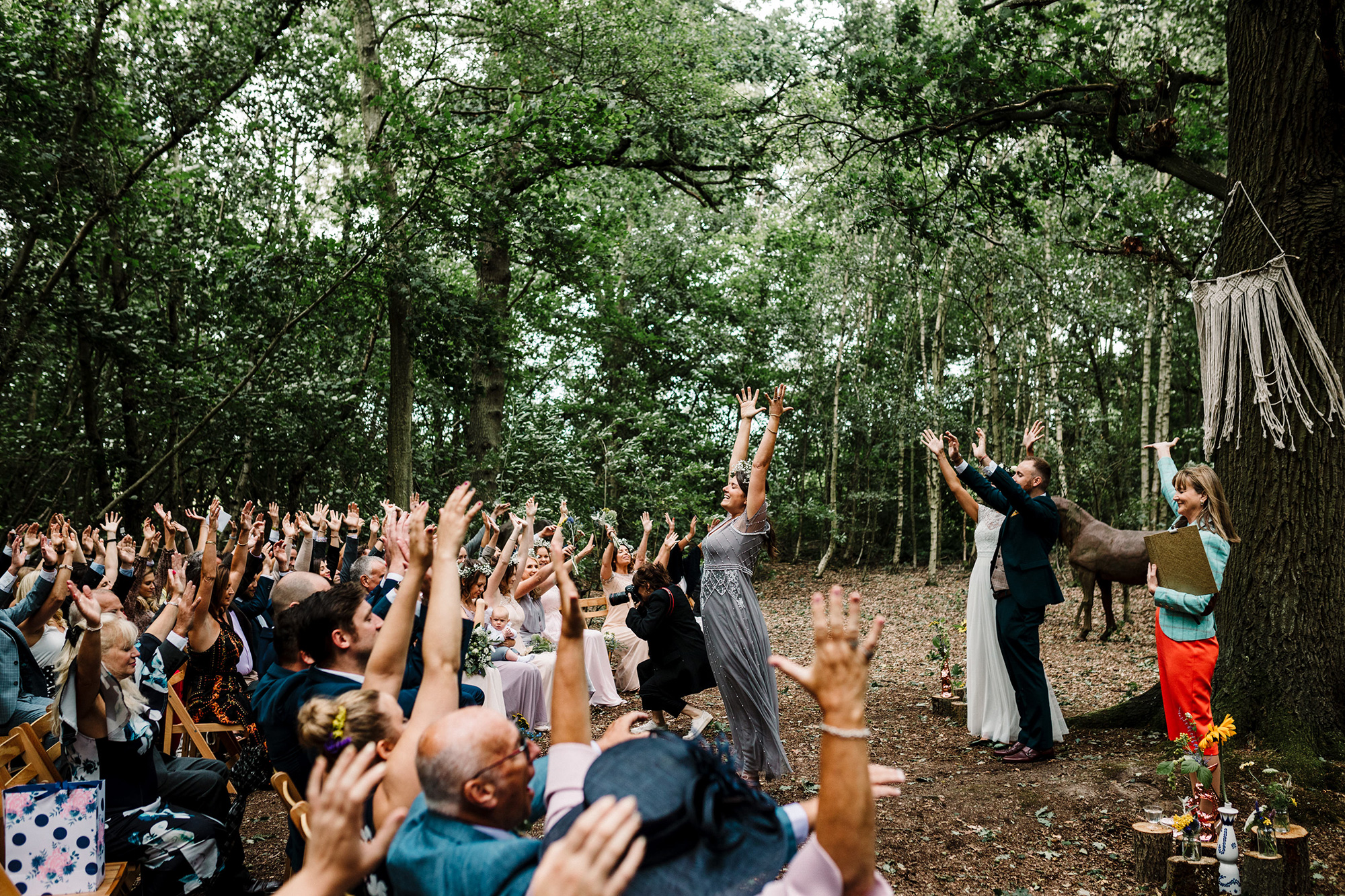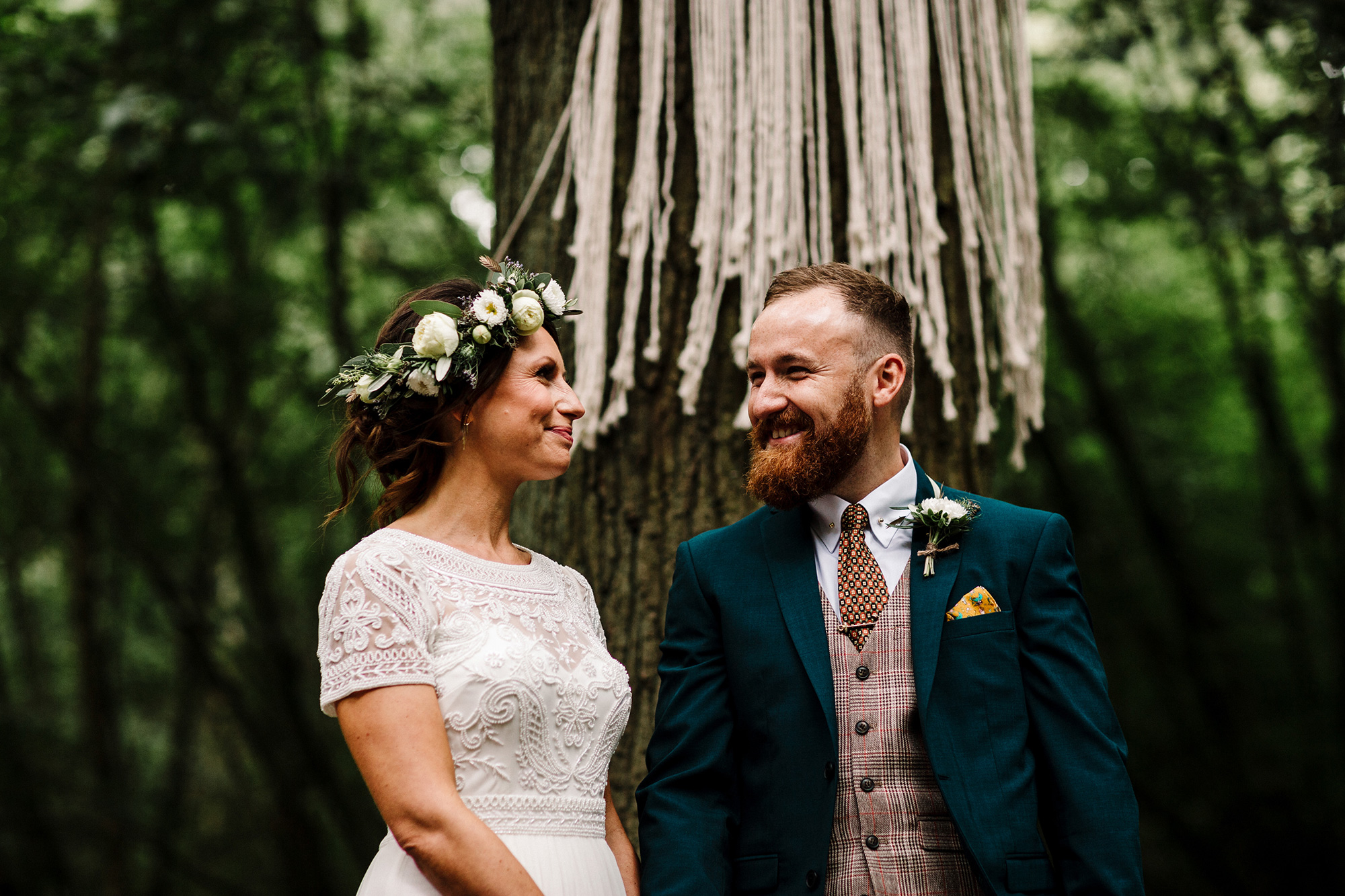 "These two are so completely bonkers and they didn't stop laughing all day," says photographer Amy Faith.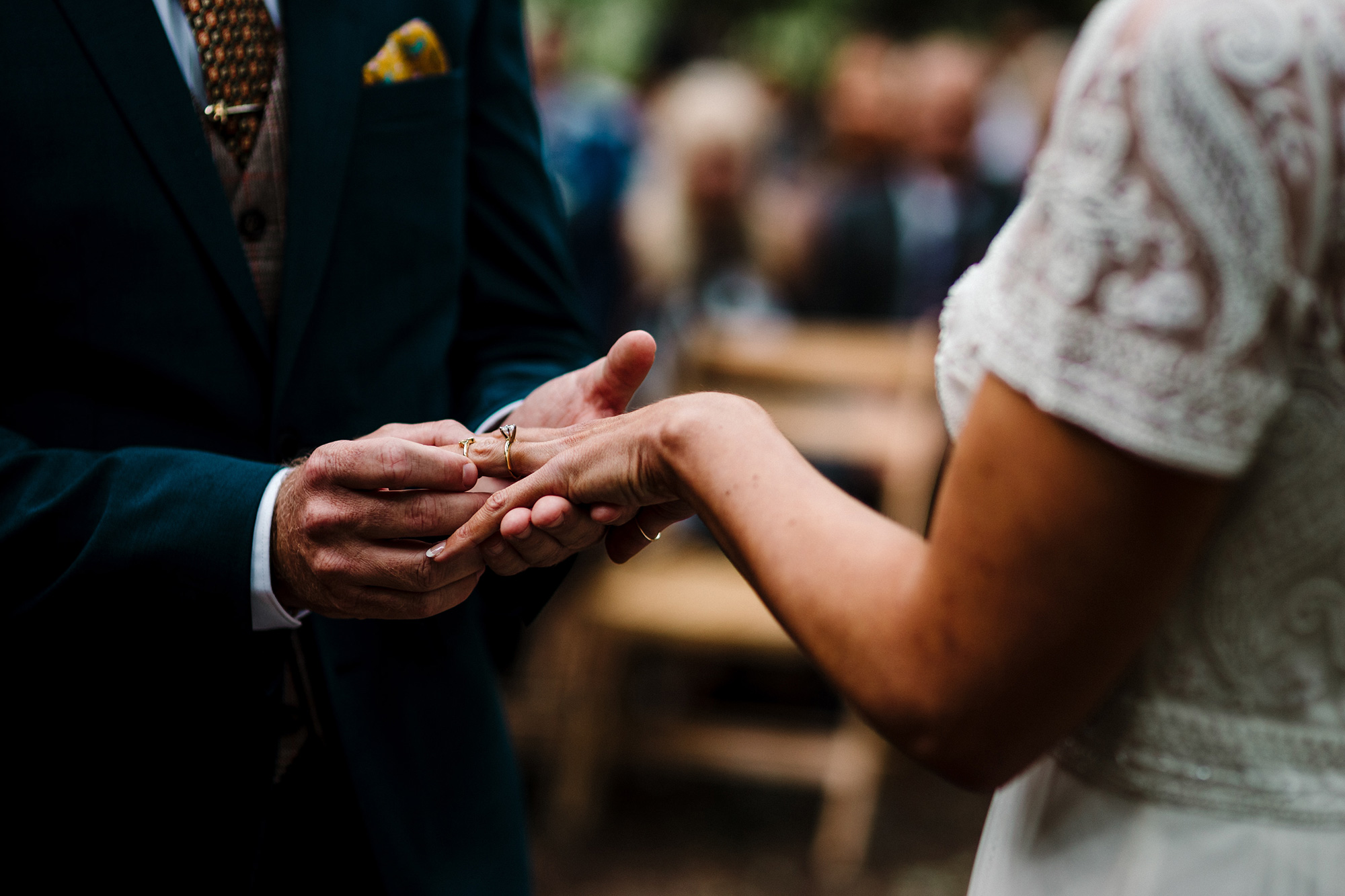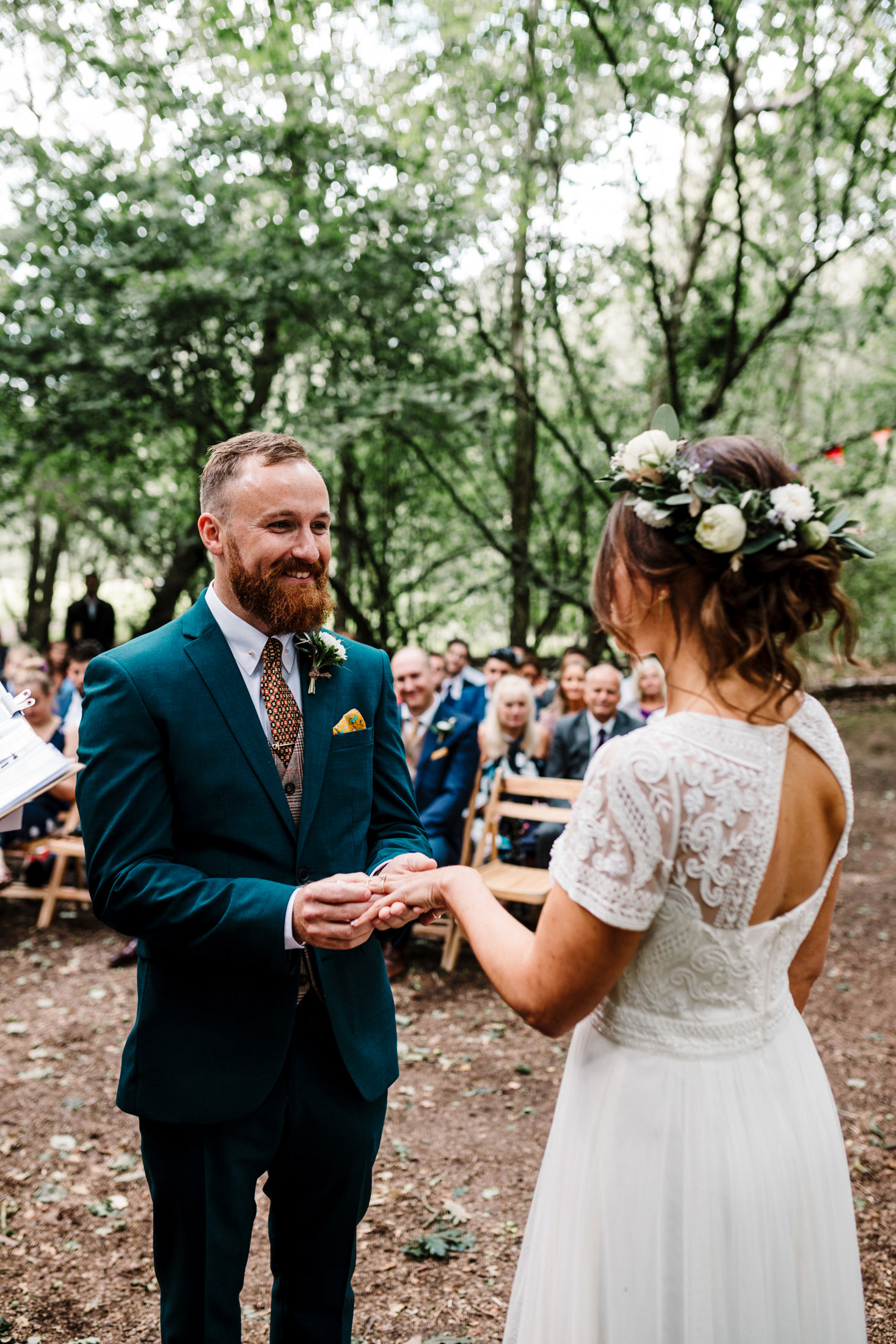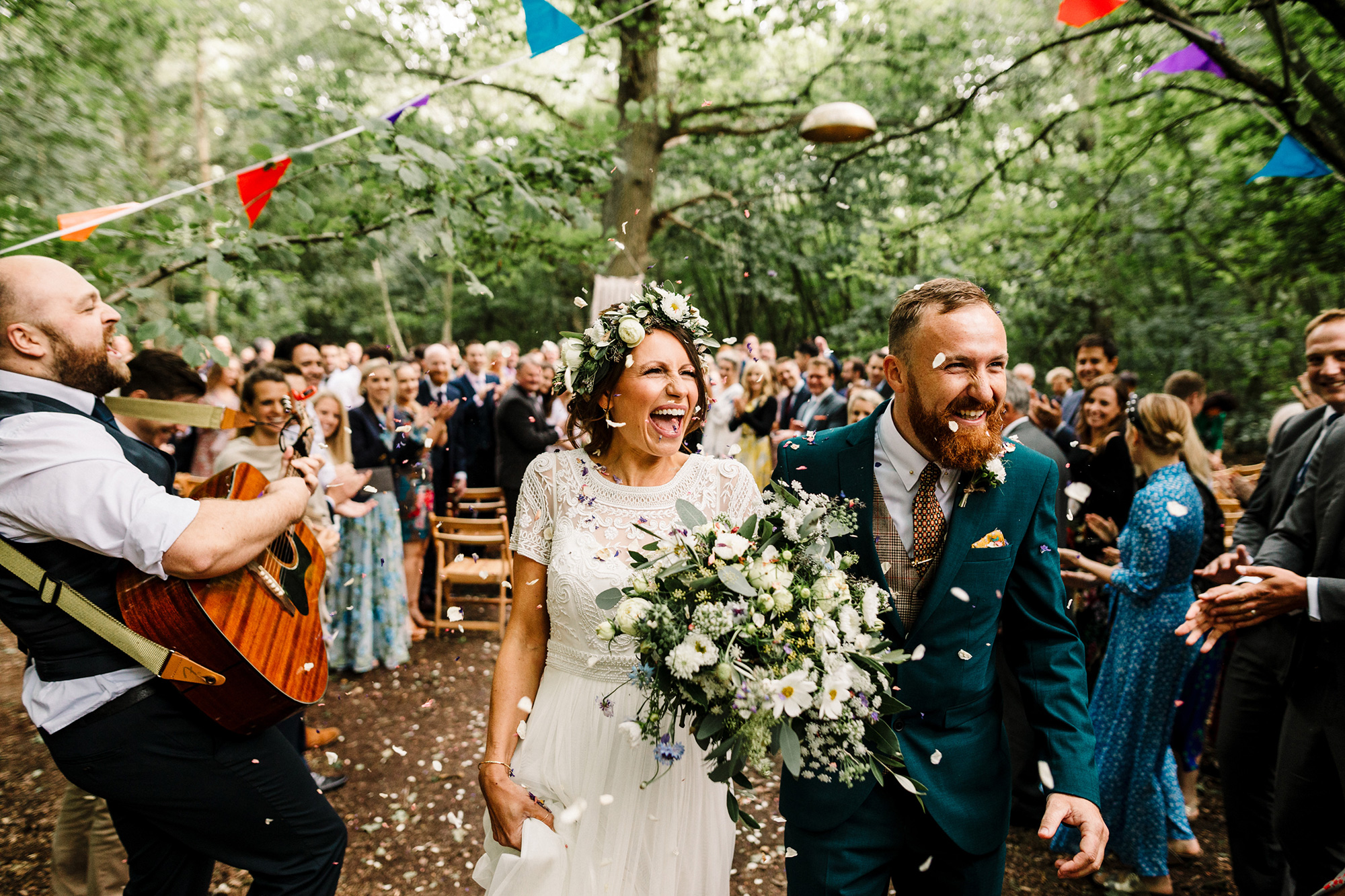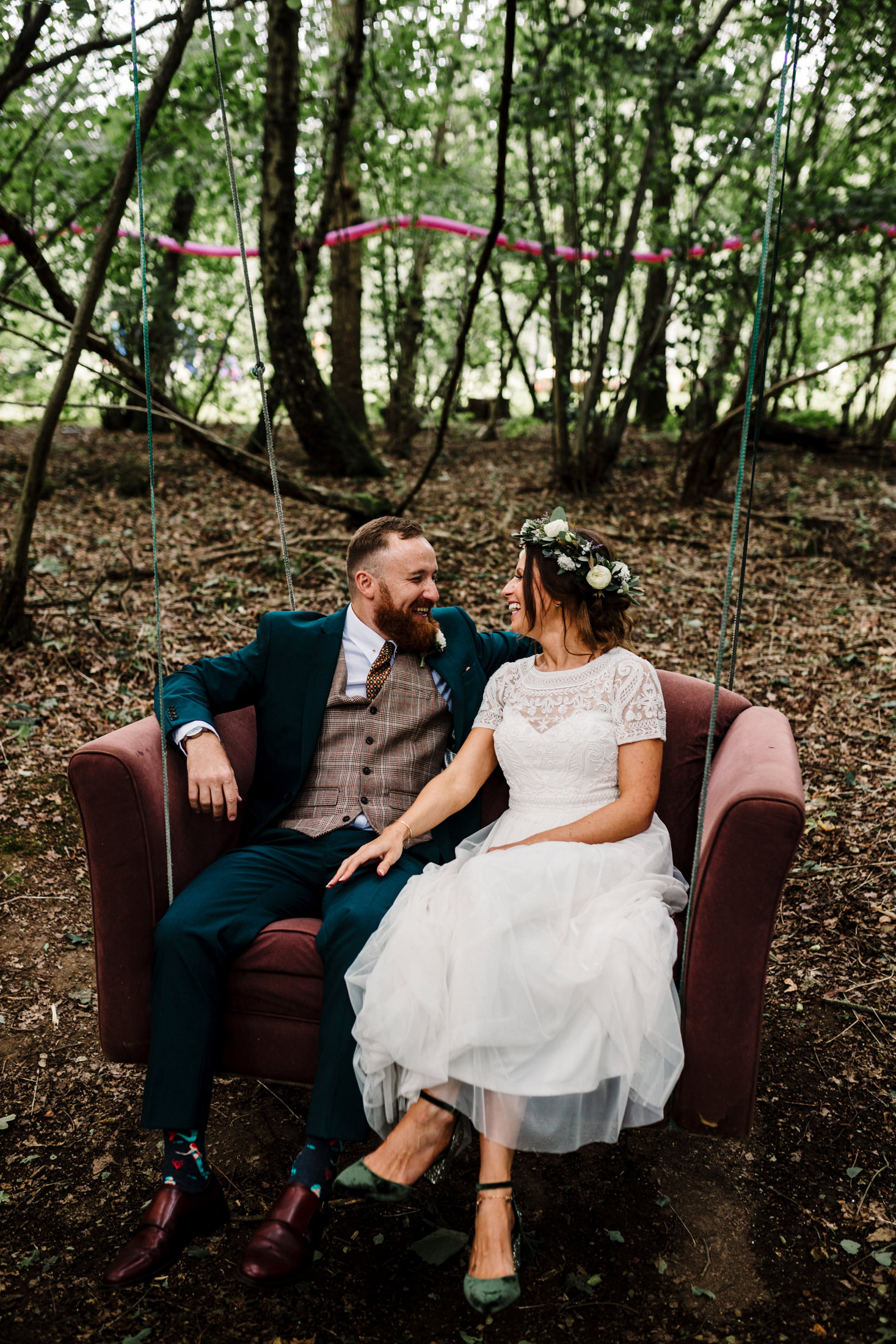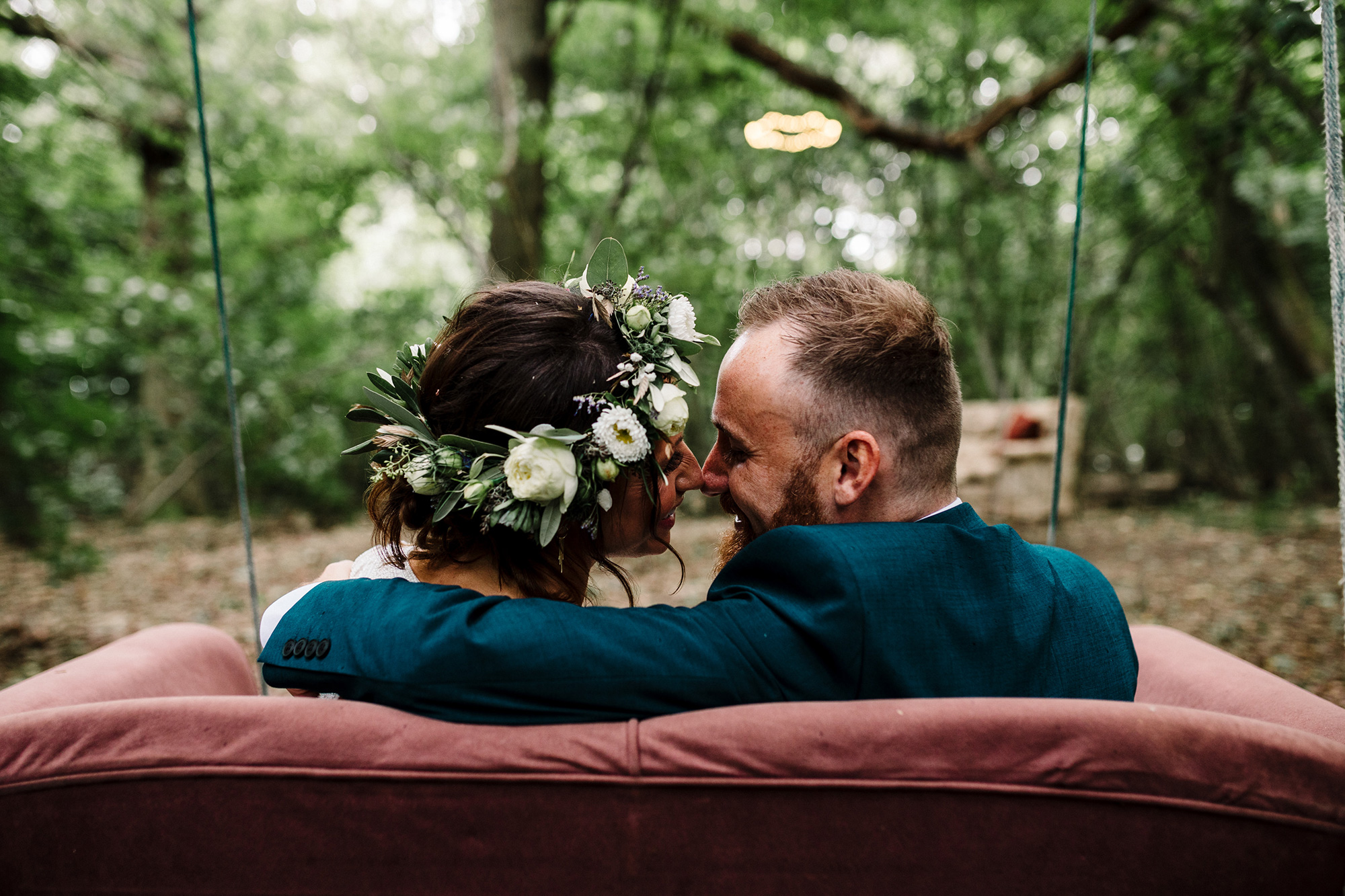 "The key inspiration was 'wild'," says Sophie of her flowers. "I thought the flower crowns really helped to bring all of the bridesmaids outfits together."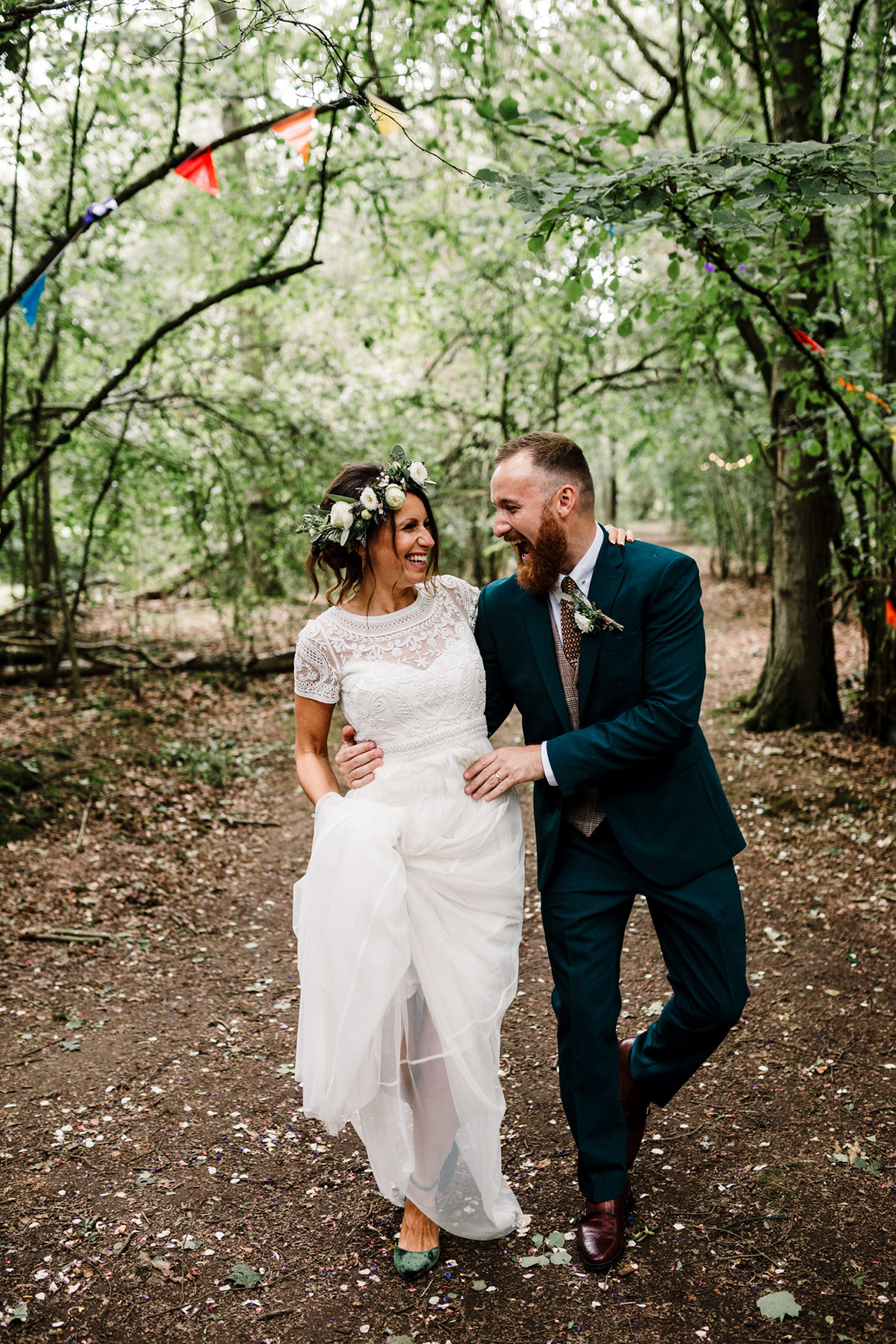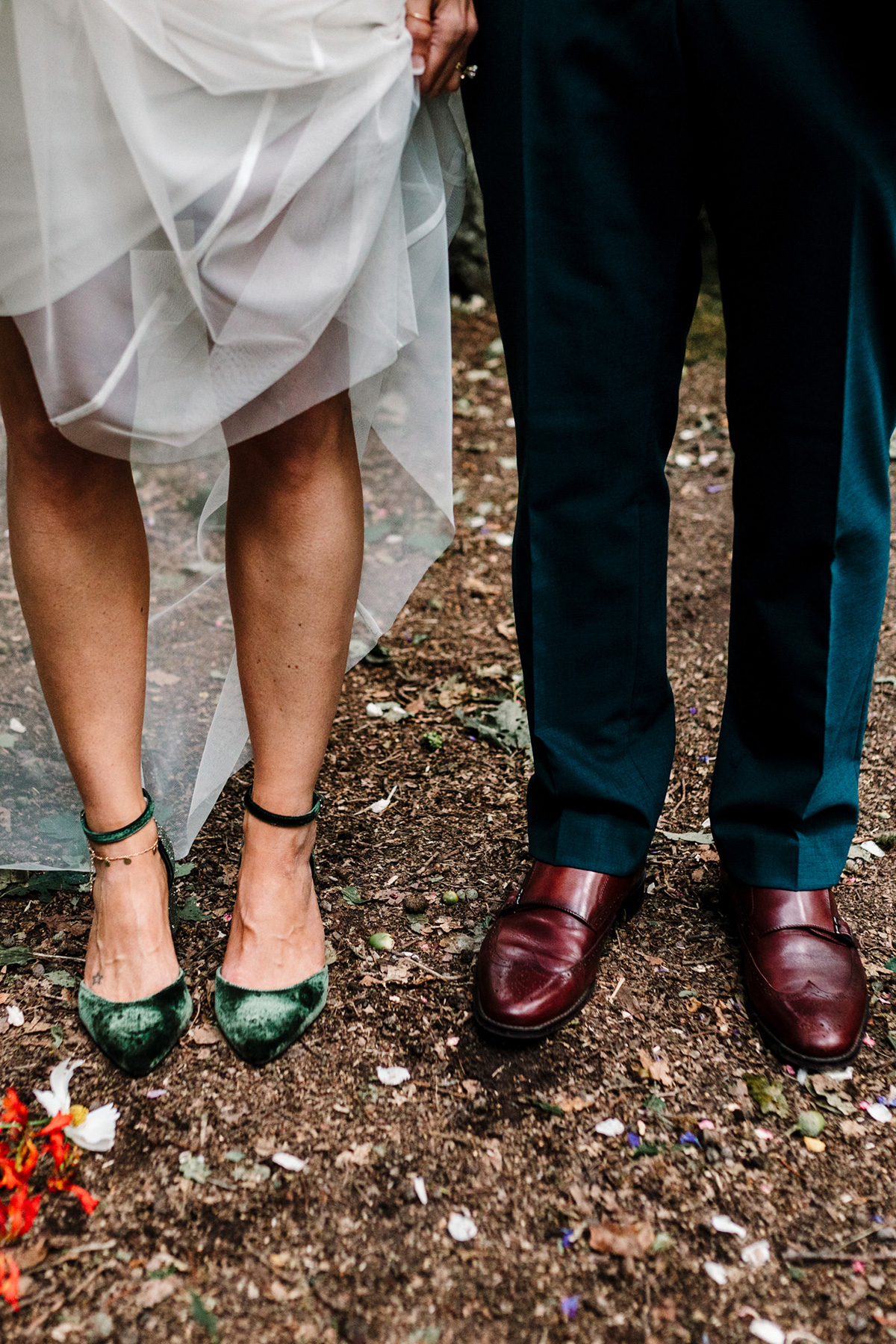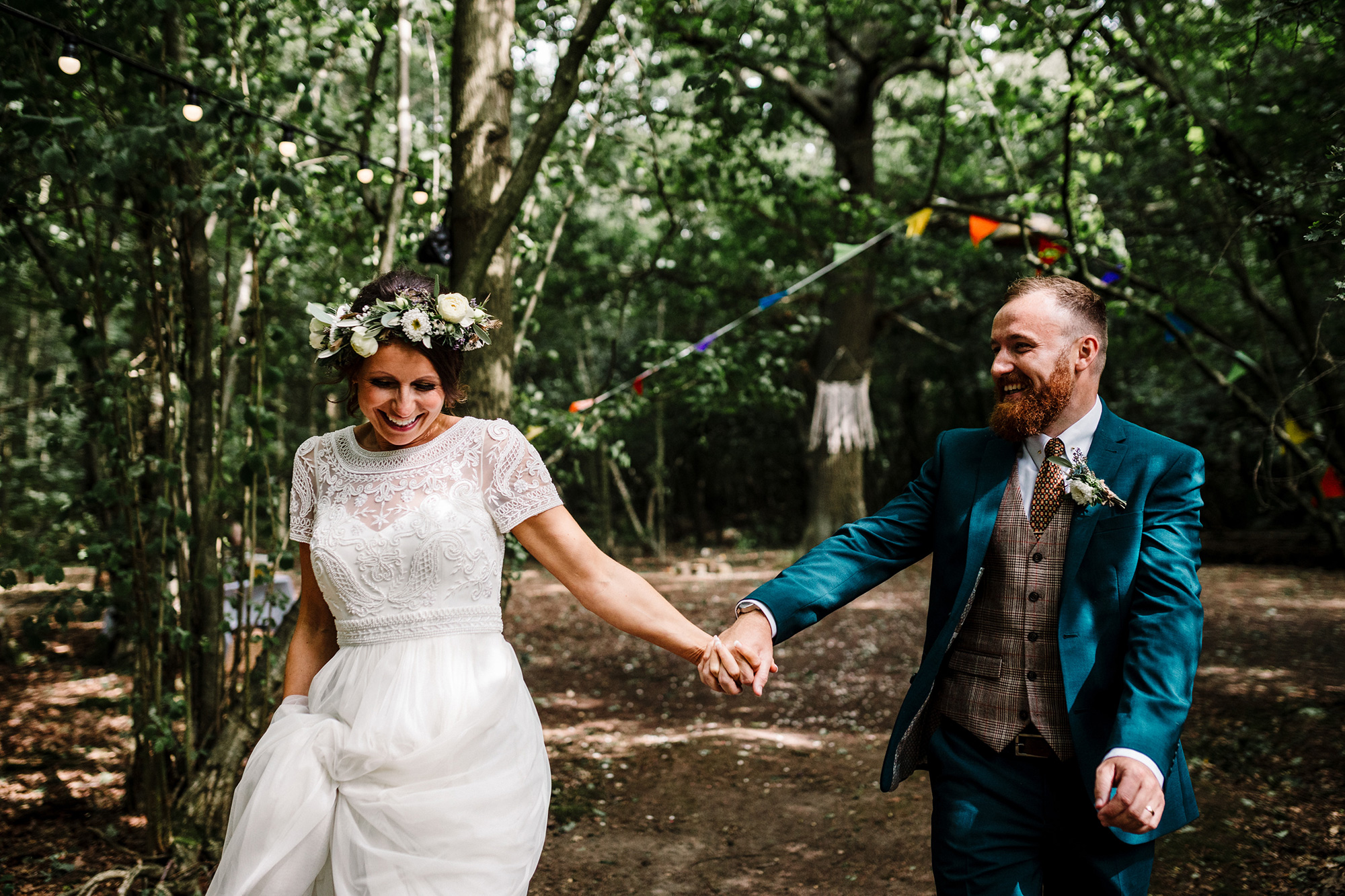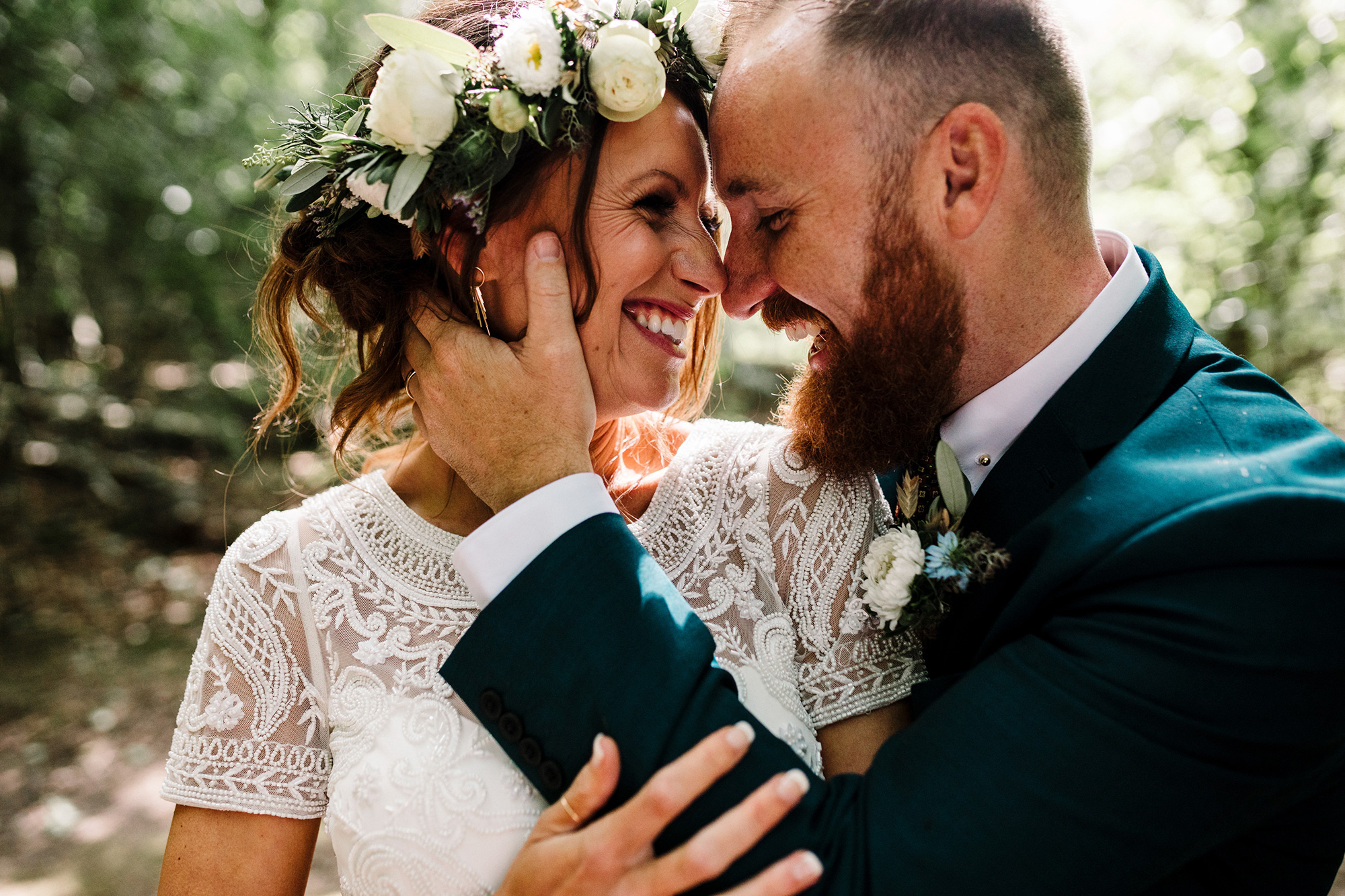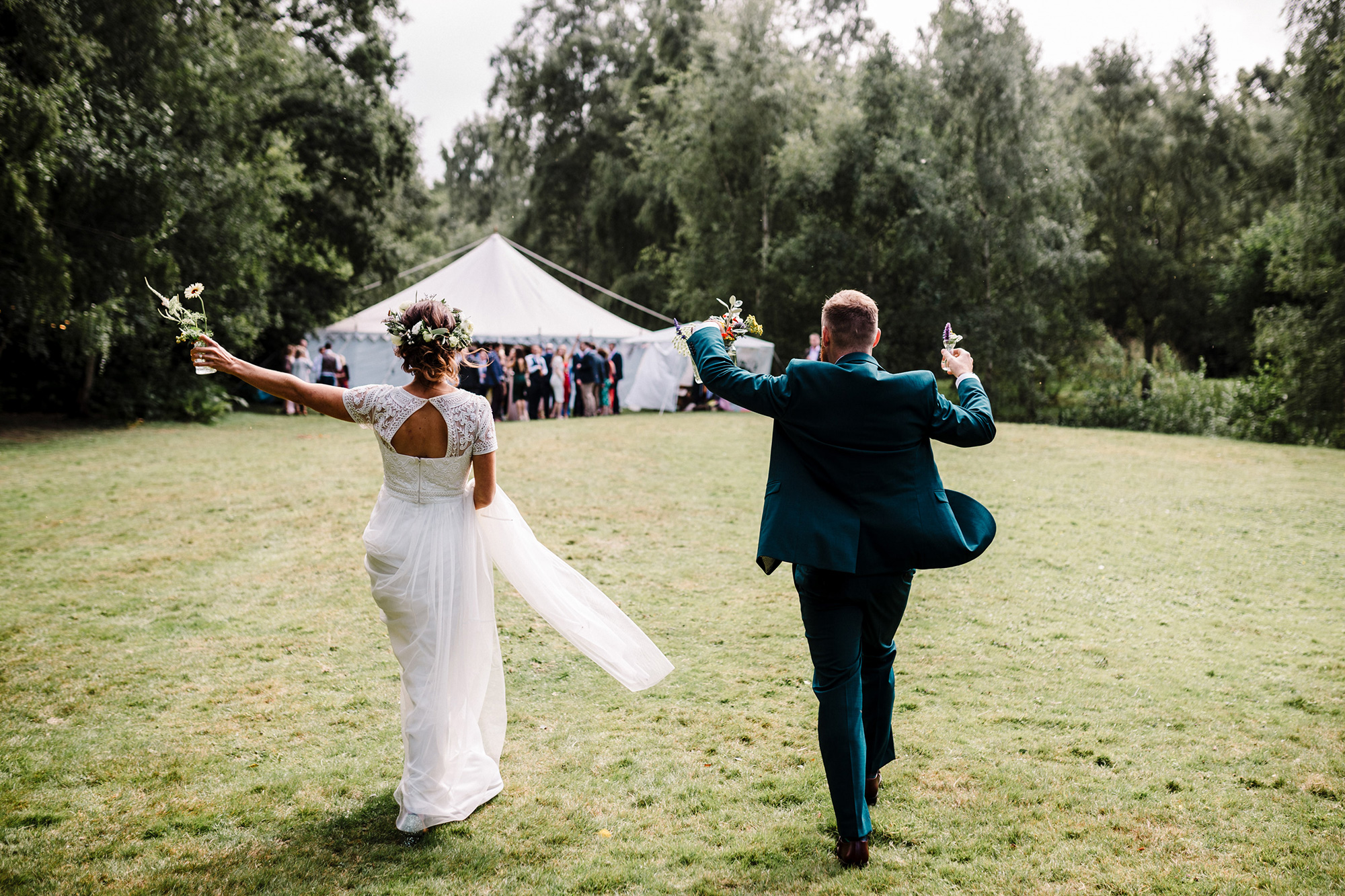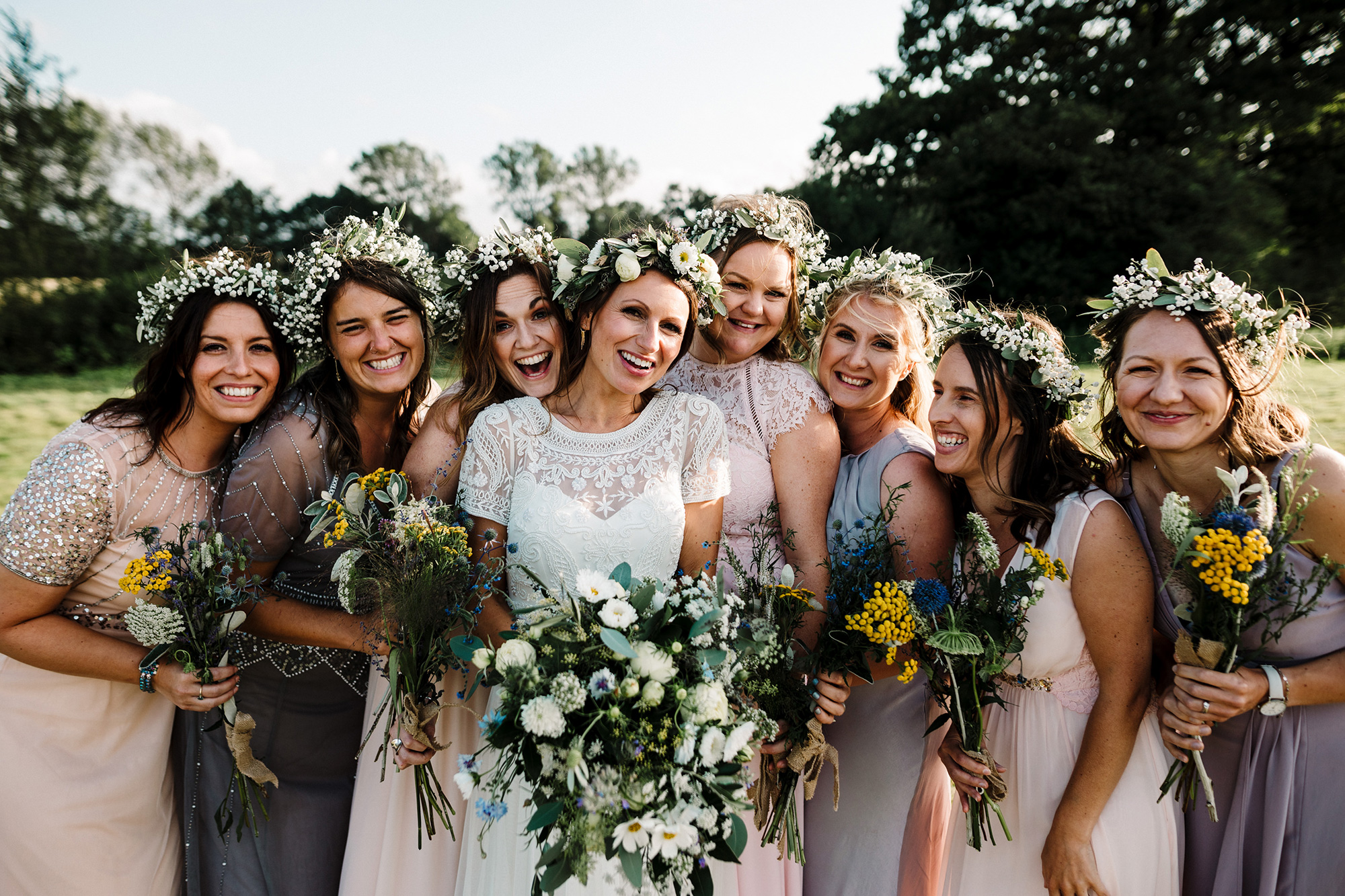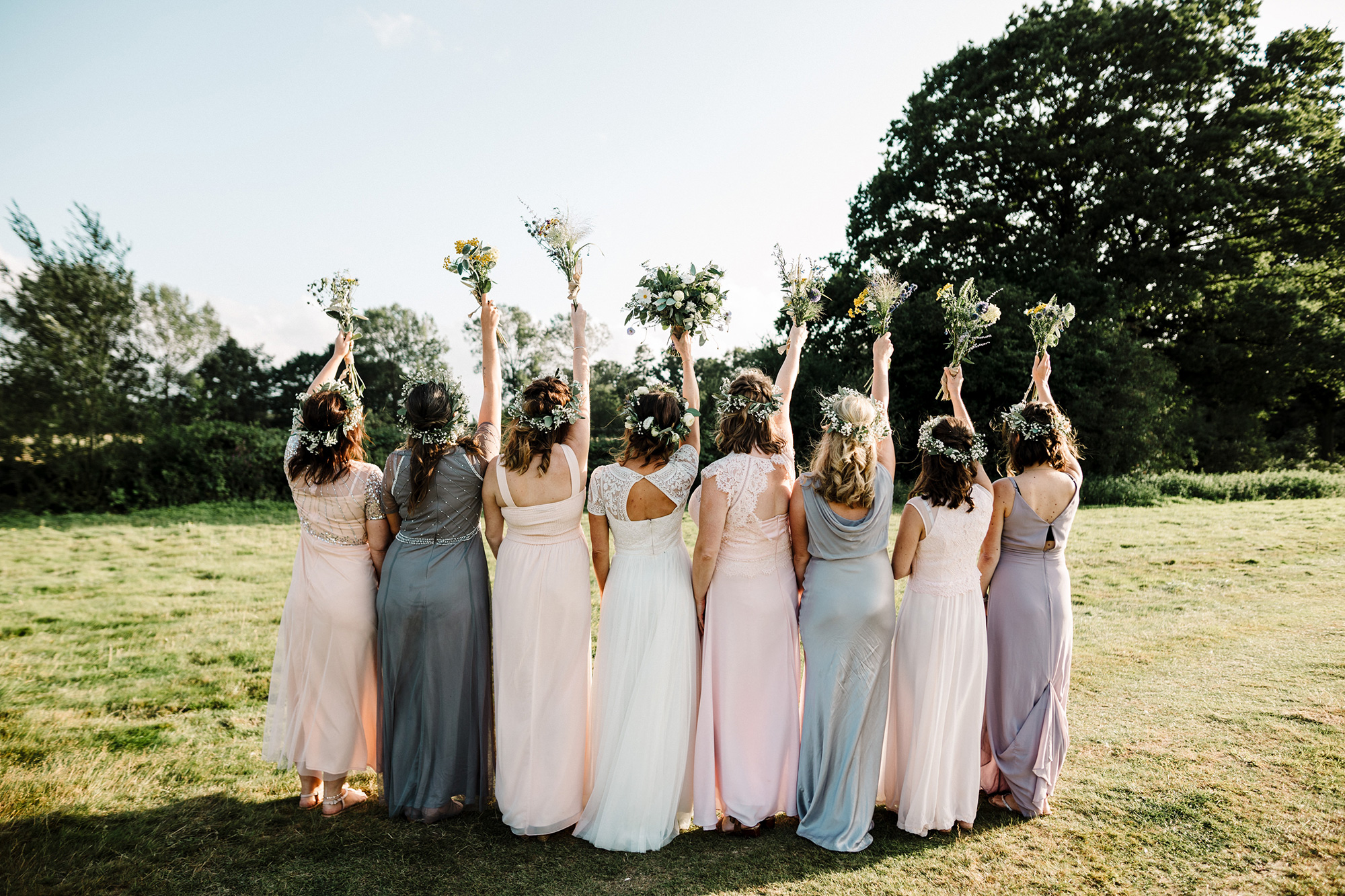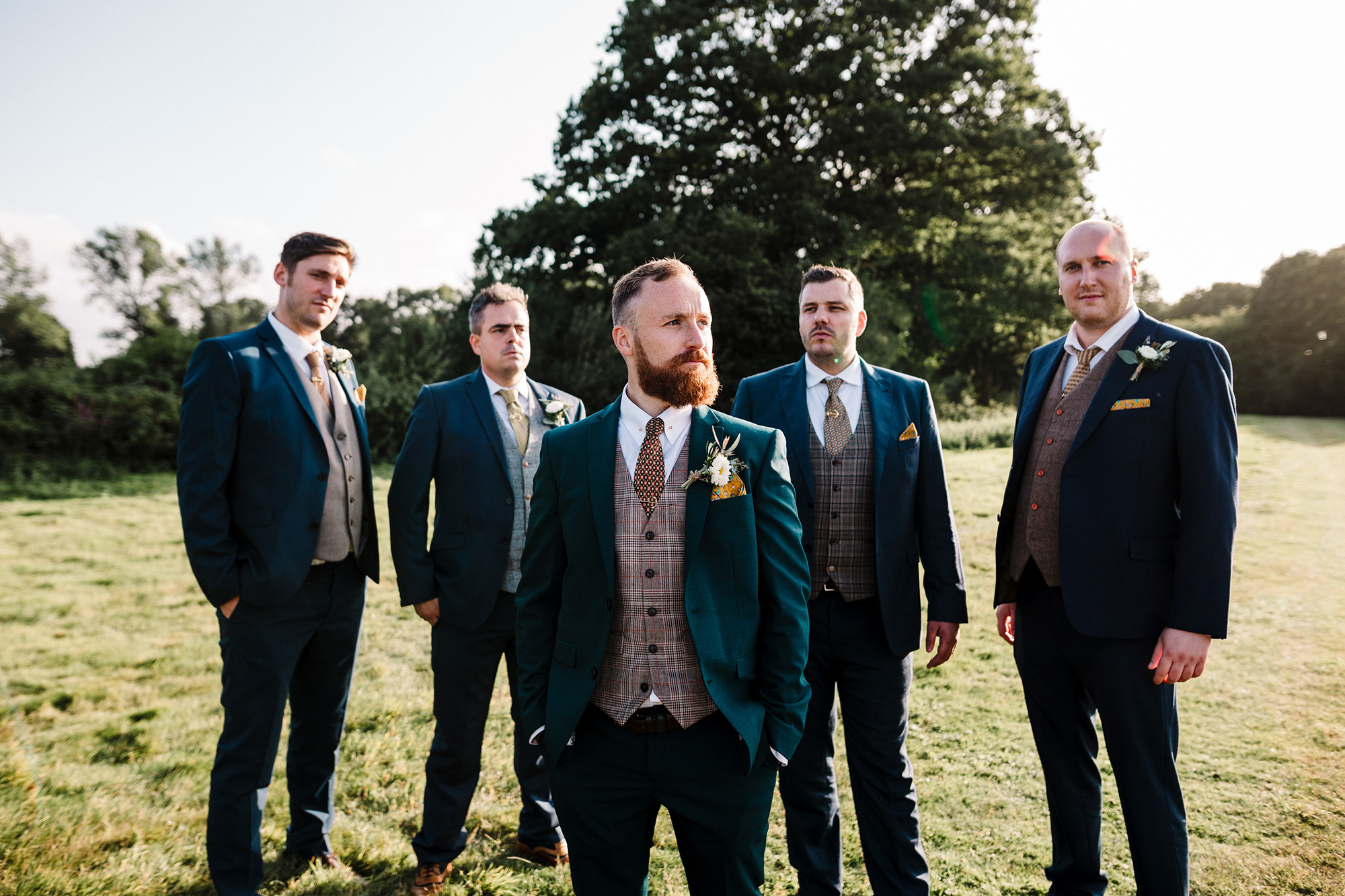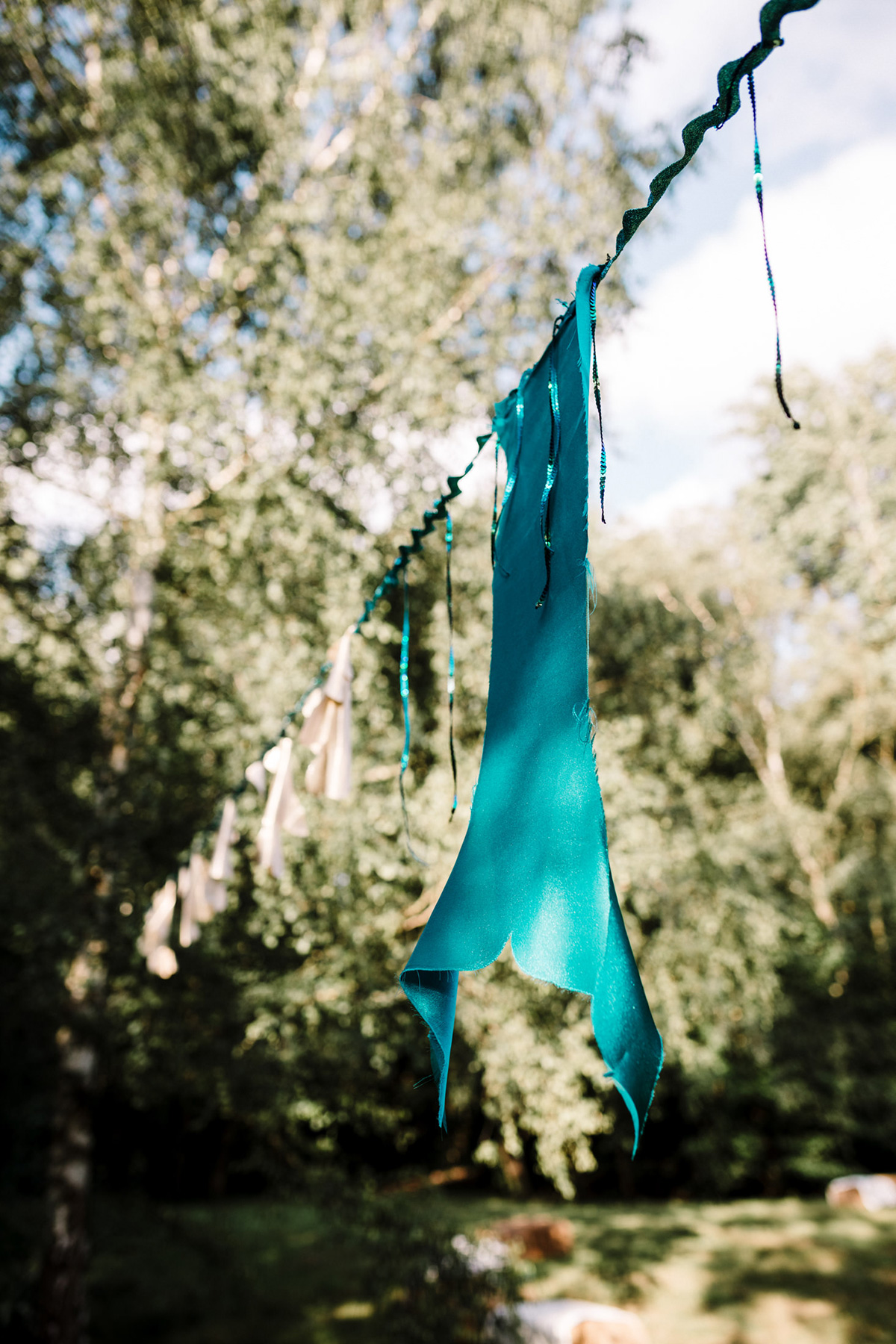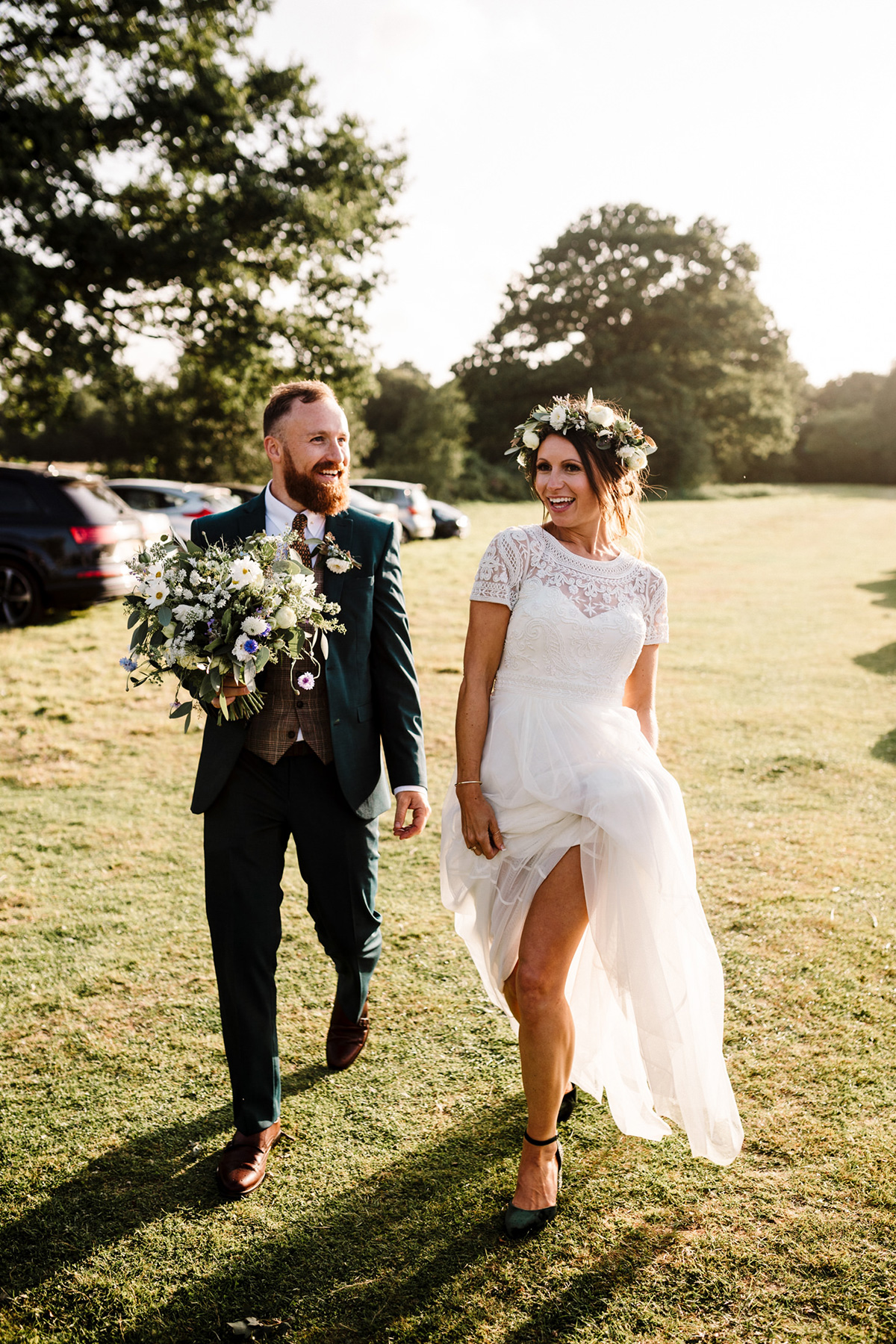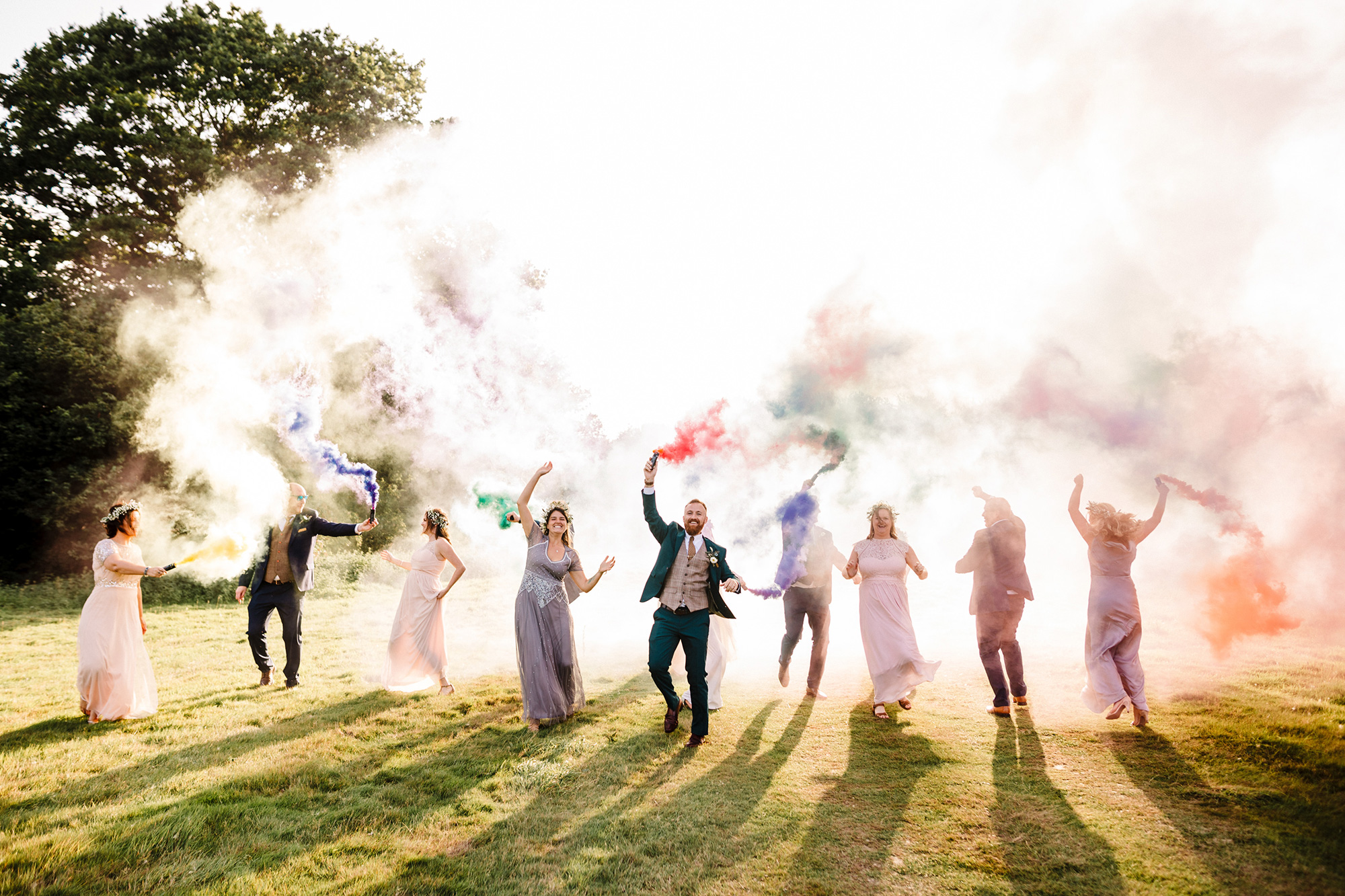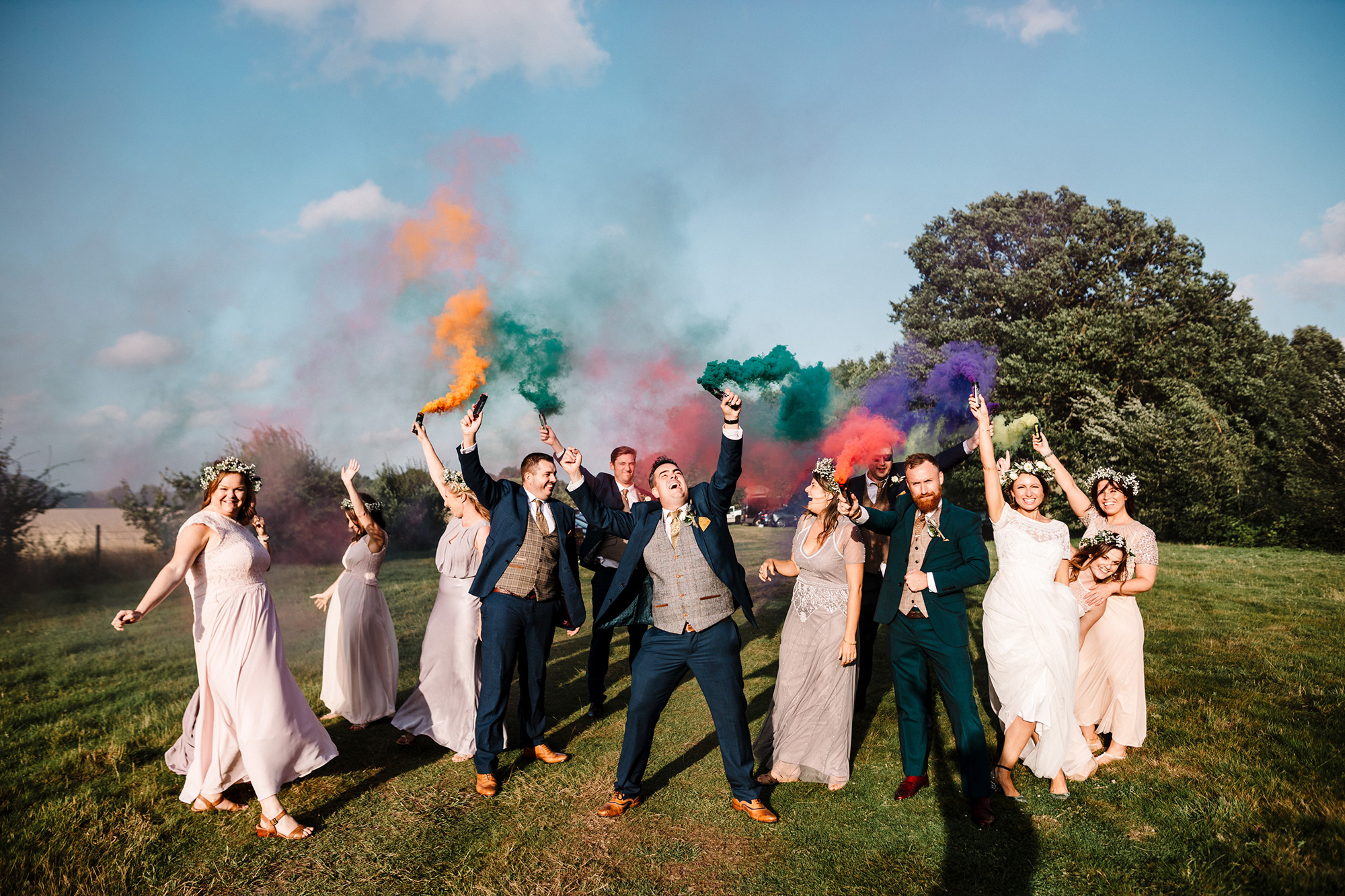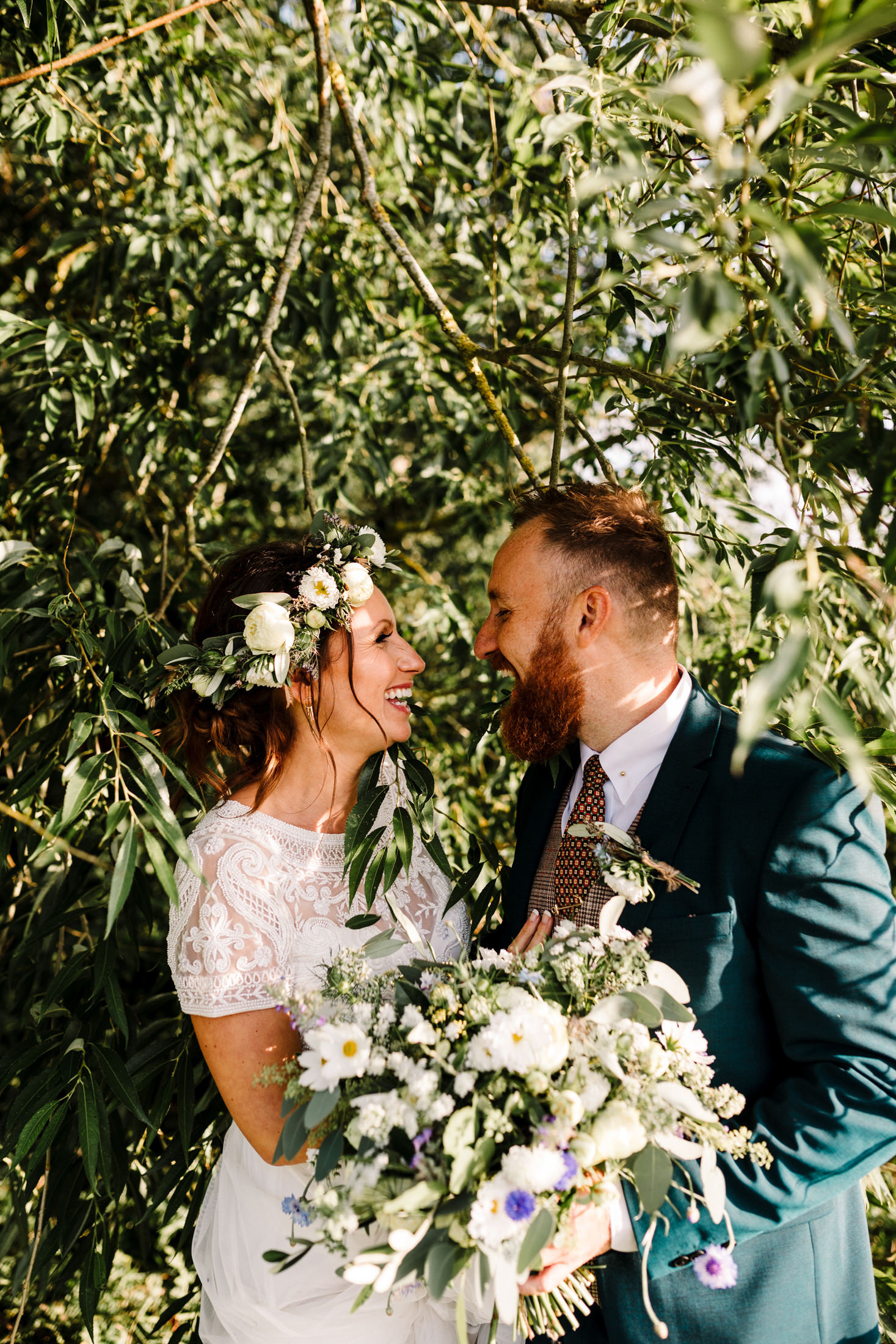 "My ring looks like a ray of sunshine and Tom's is a plain gold band," explains the bride.