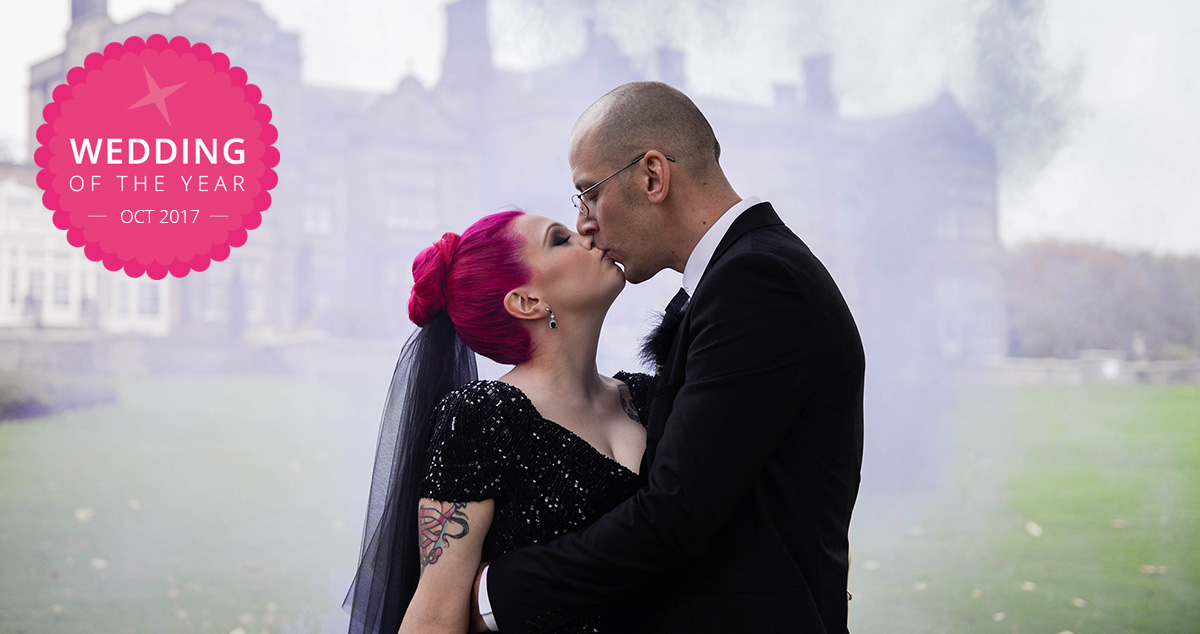 Congrats to Pippa and Alex who've been crowned our October Wedding of the Month winners!
They are in the running for a second honeymoon to Italy's 'green heart', Umbria.
Quirky bride Pippa Wilkinson says walking down the aisle towards Alex Fleck she felt just like a mixture of Morticia Addams and Cher.
"Which is always how I wished it would be," she says.
The Northumberland couple are never ones to follow the crowd and that rang true in their glamorous Halloween wedding held at Matfen Hall Hotel and Spa.
"We incorporated our love of motorbikes alongside our love for all things spooky (our little girl was born on Halloween 2013)," Pippa, 34, says
"Ninety per cent of our wedding was handmade or contributed to by family who wanted our day to be as personal and unique as we are."
Forty family and friends watched on as Pippa and Alex, 35, wed on November 14, 2016, with 60 guests taking part in the evening celebrations at the same venue.
The bride and her two sisters had the venue looking suitably spooky.
"As the theme was skulls, Halloween and motorbikes. We trawled the
shops for the two Halloweens prior to the wedding for all of the centerpieces which consisted of spooky snow globes, black plinths and pink fairy lights," Pippa says.
"Our wedding was non-traditional, totally personalised and unique to us. We remained true to our vision."
Photos courtesy of Kimberley Waterson Fine Art Photography.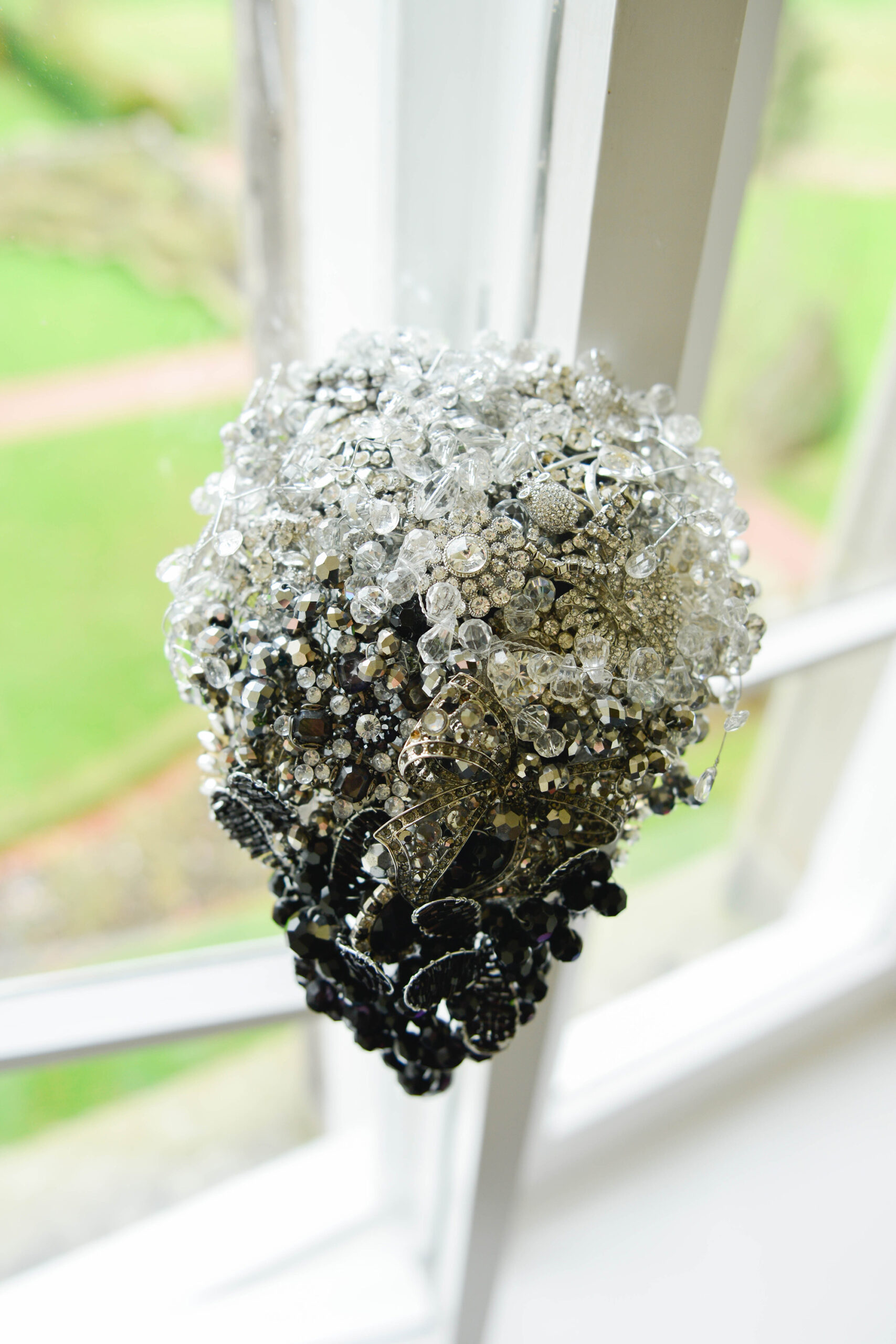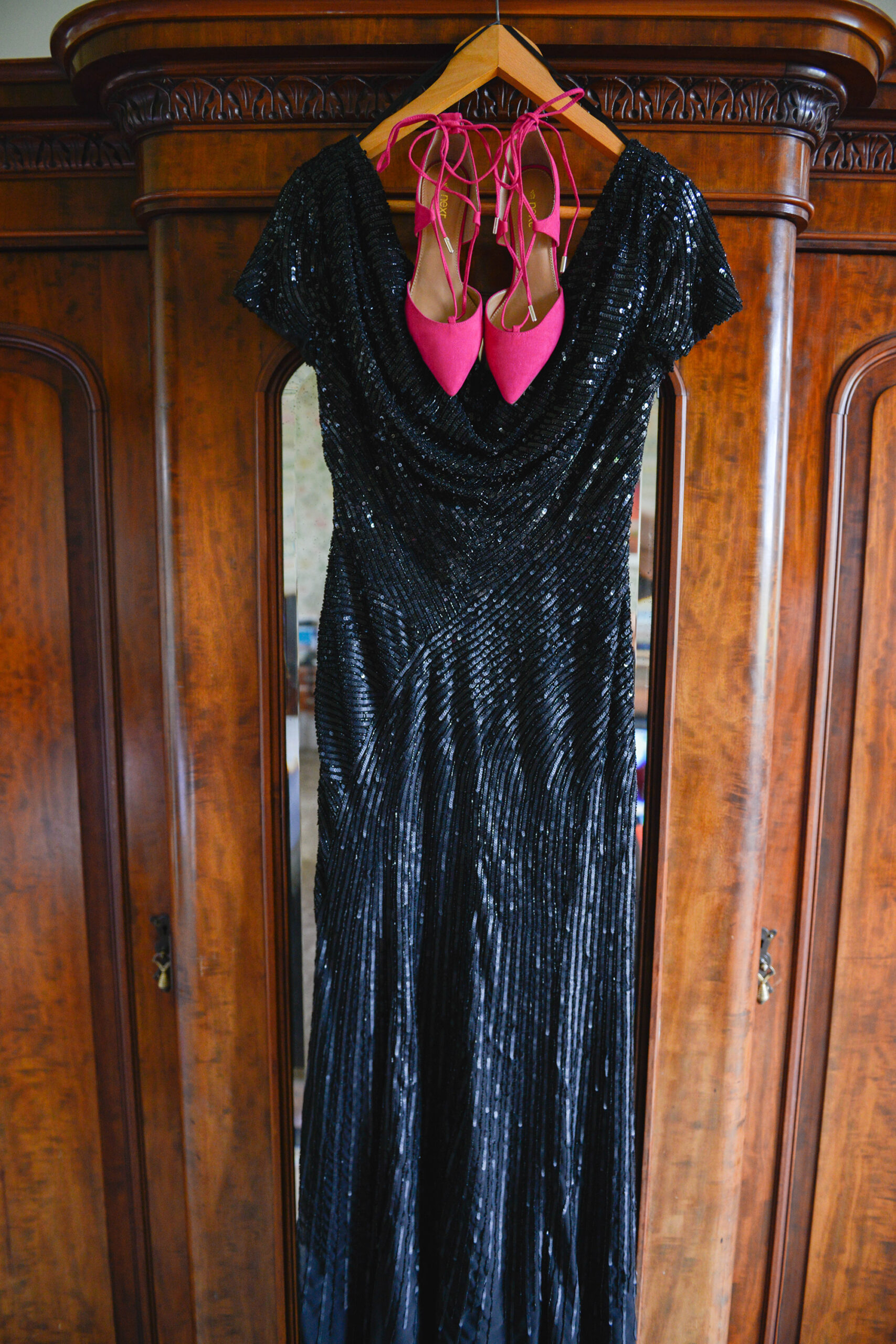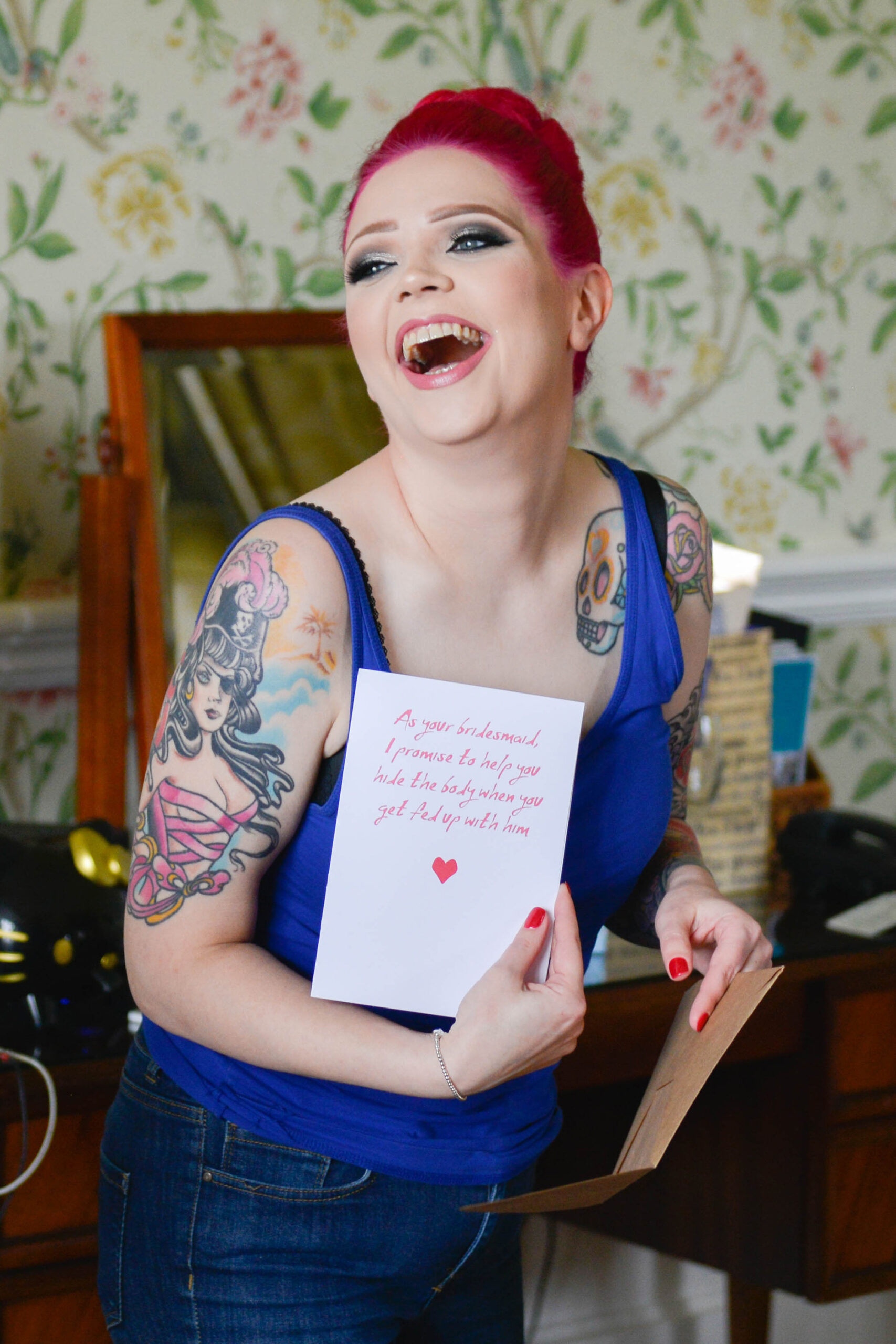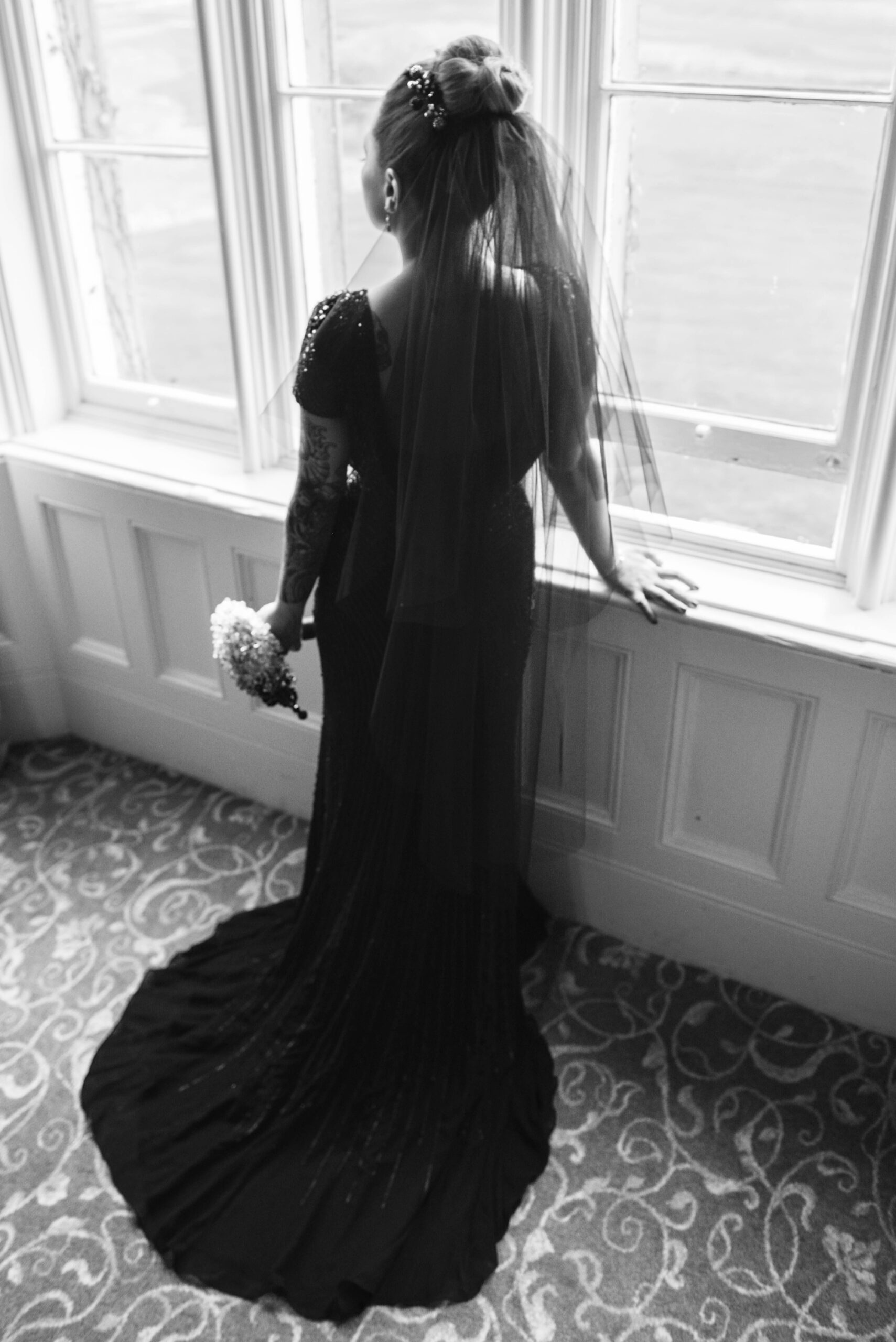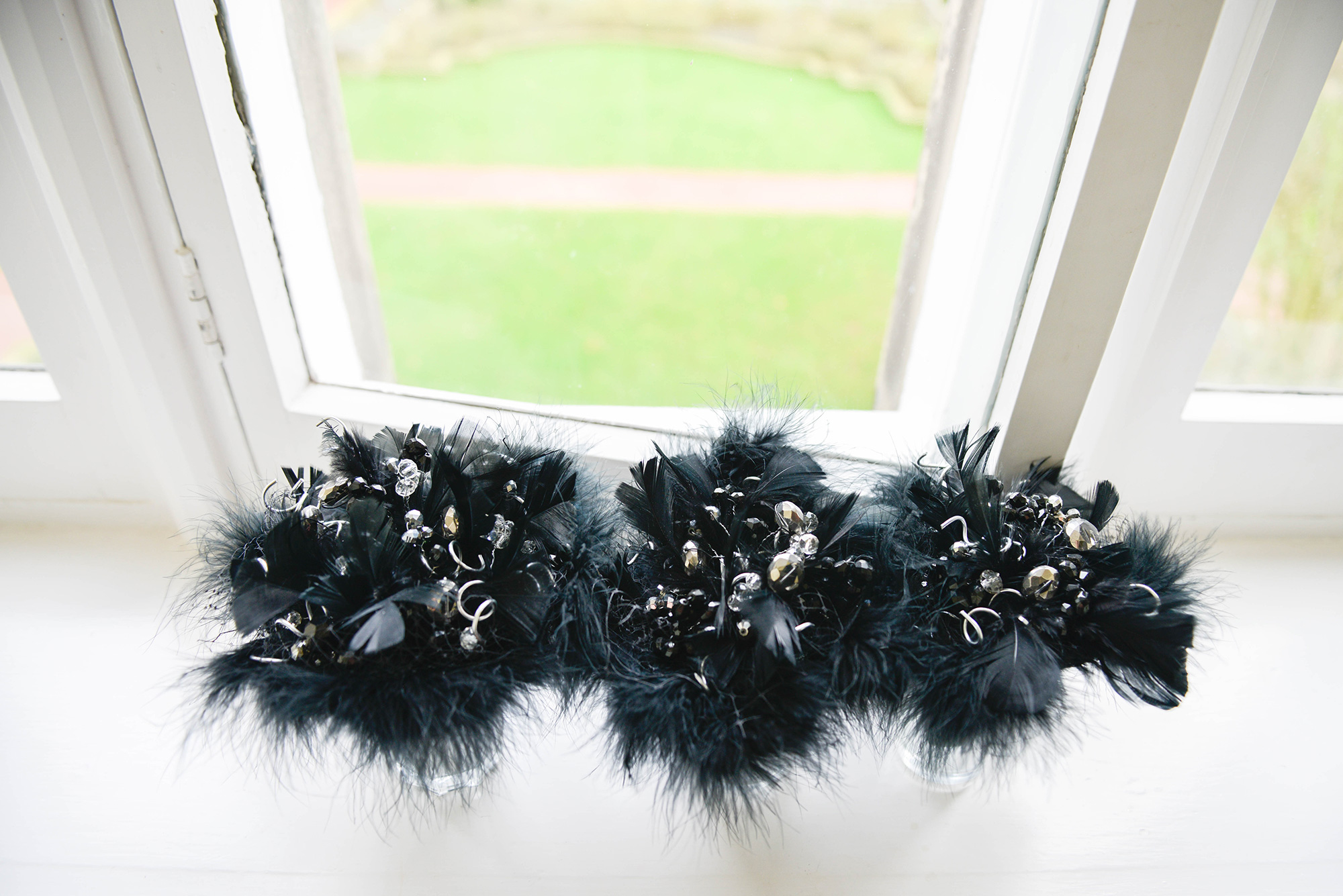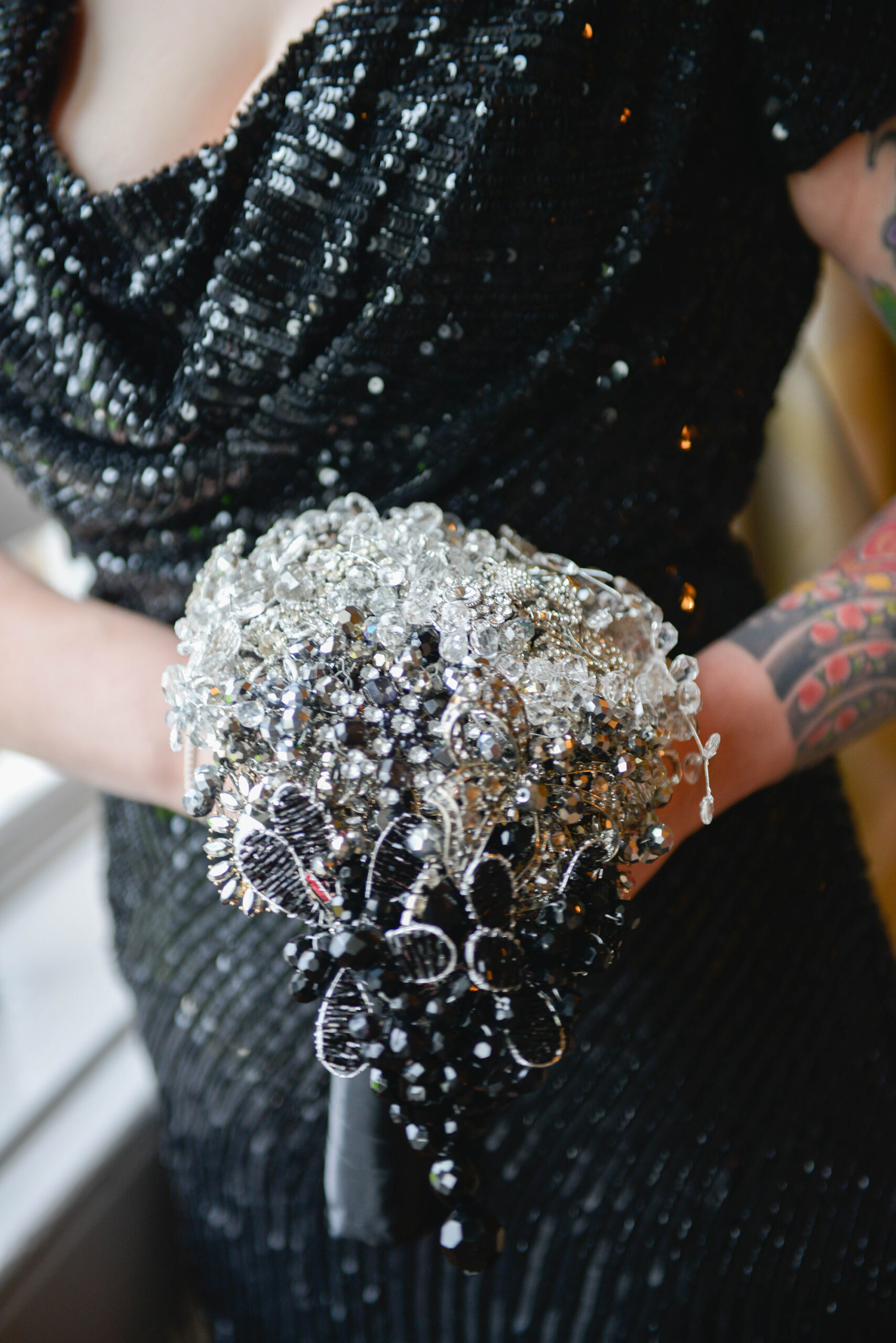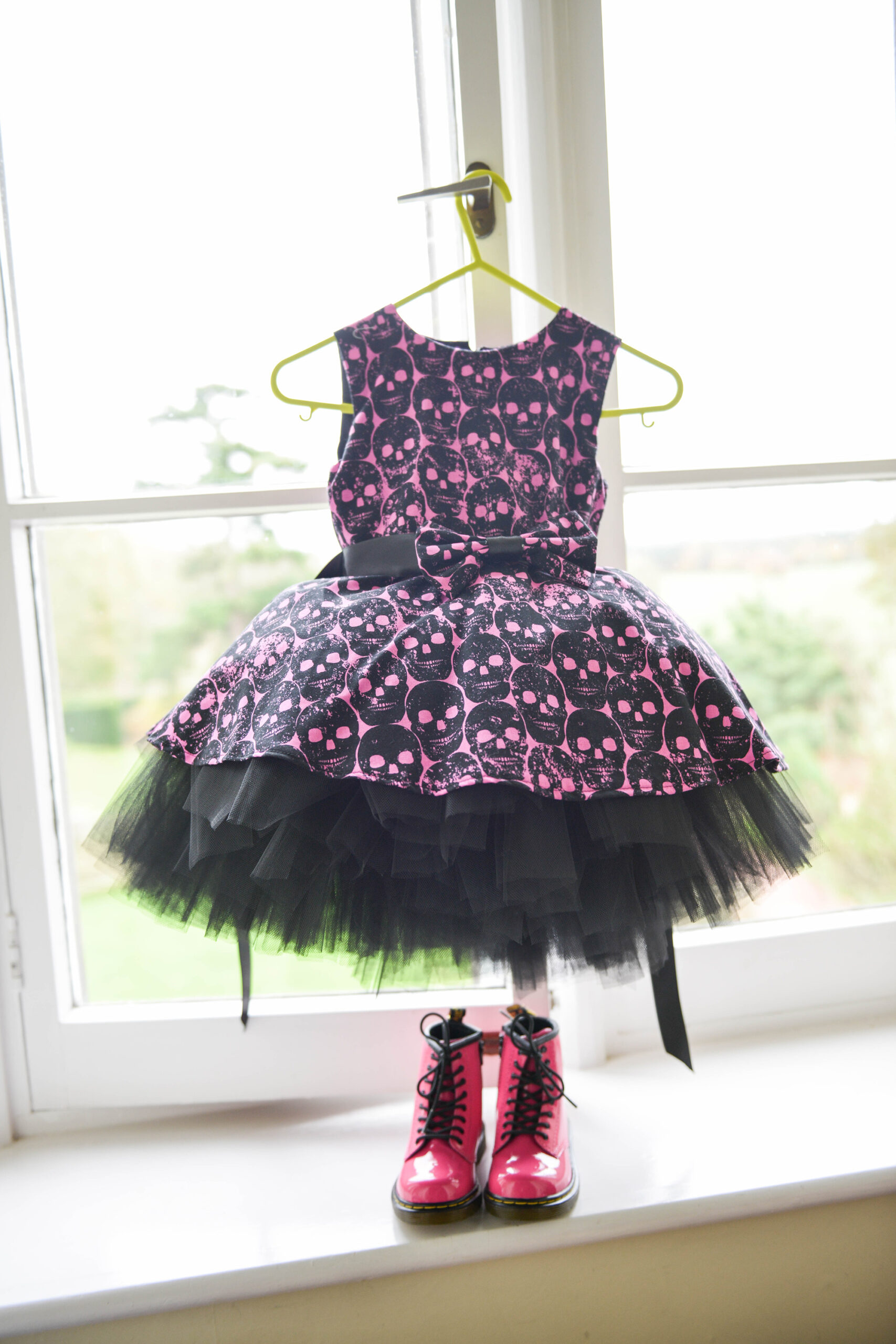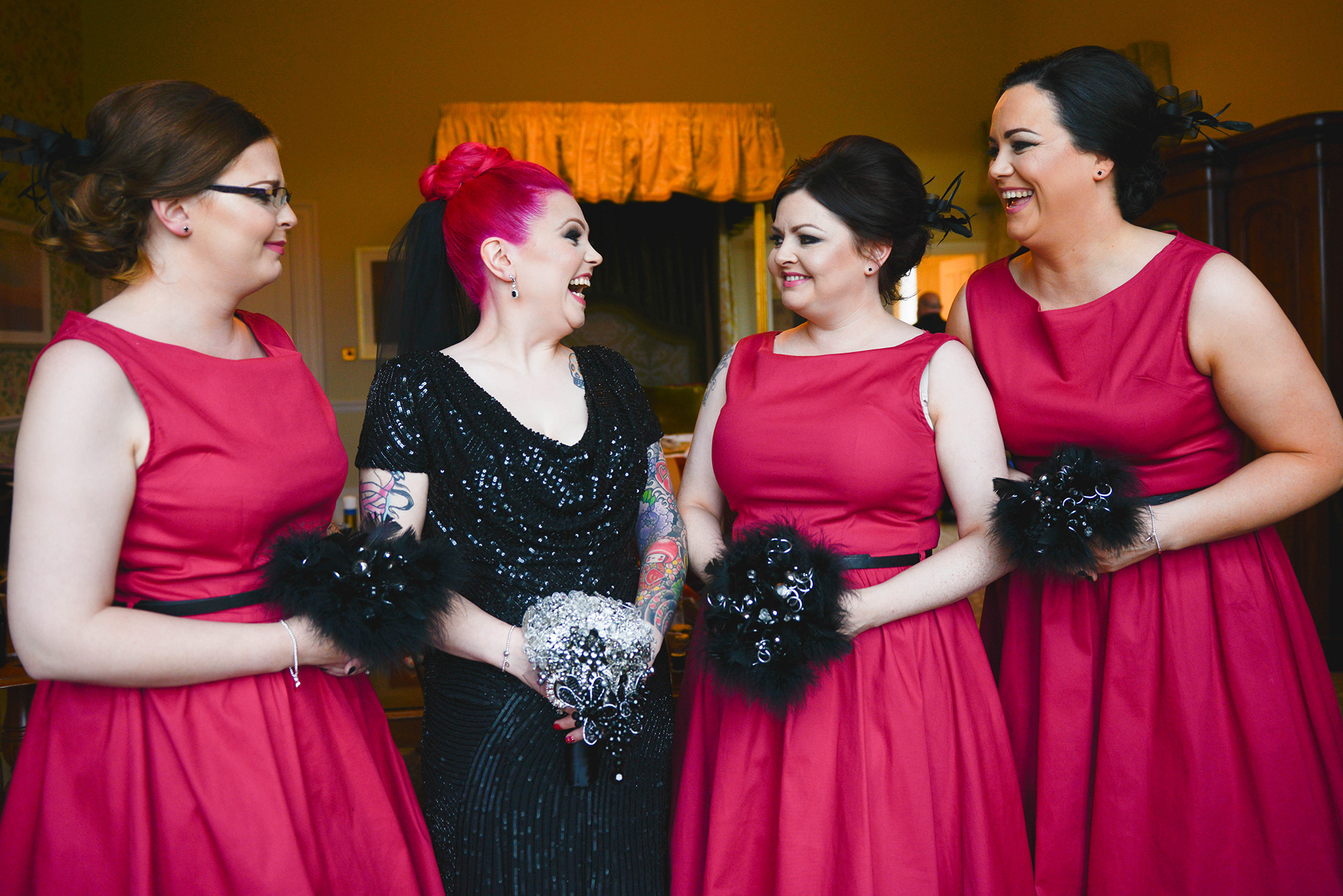 Pippa chose a special shade of pink for her bridesmaids' dresses, "The shade was an exact colour match for my hair," she says.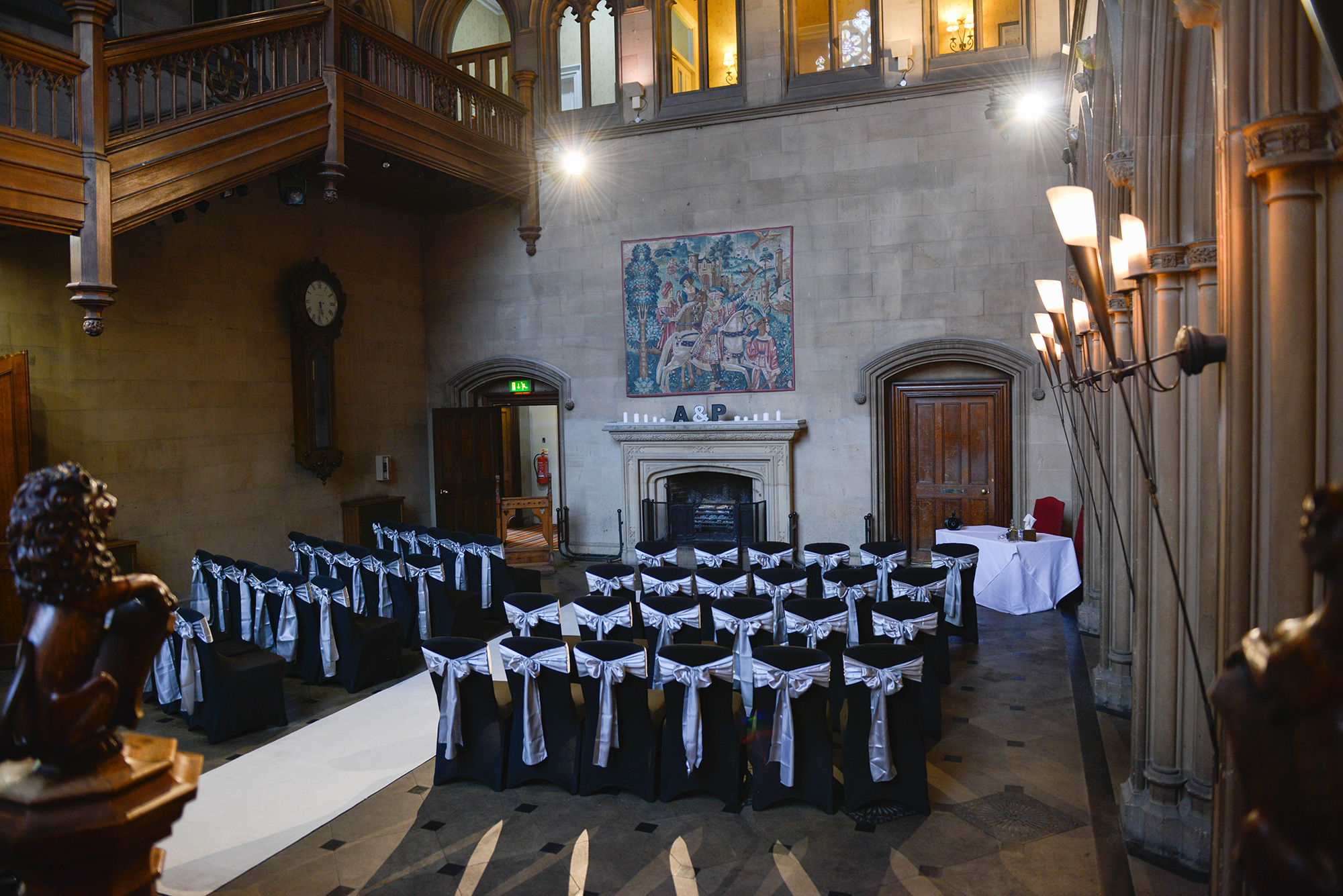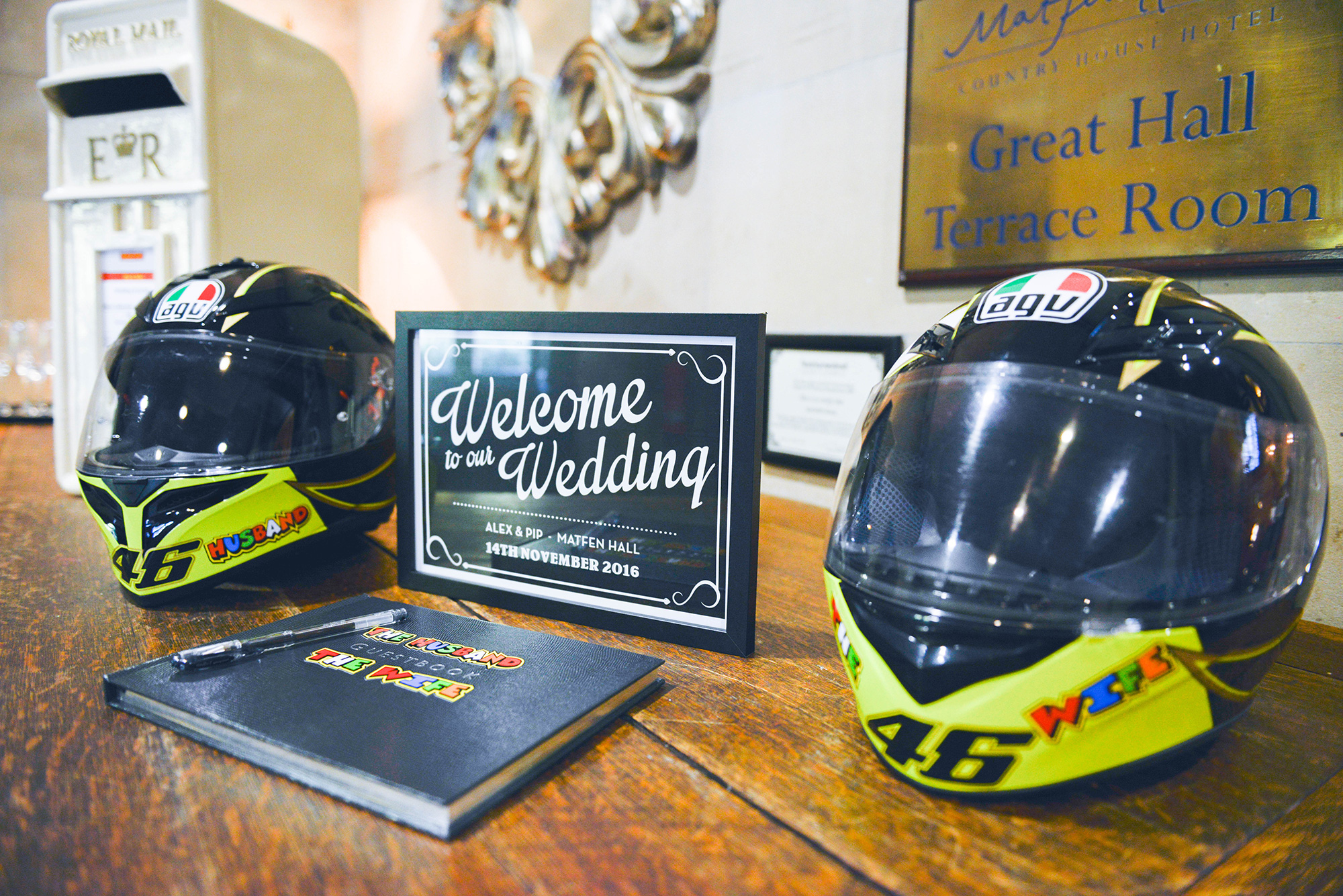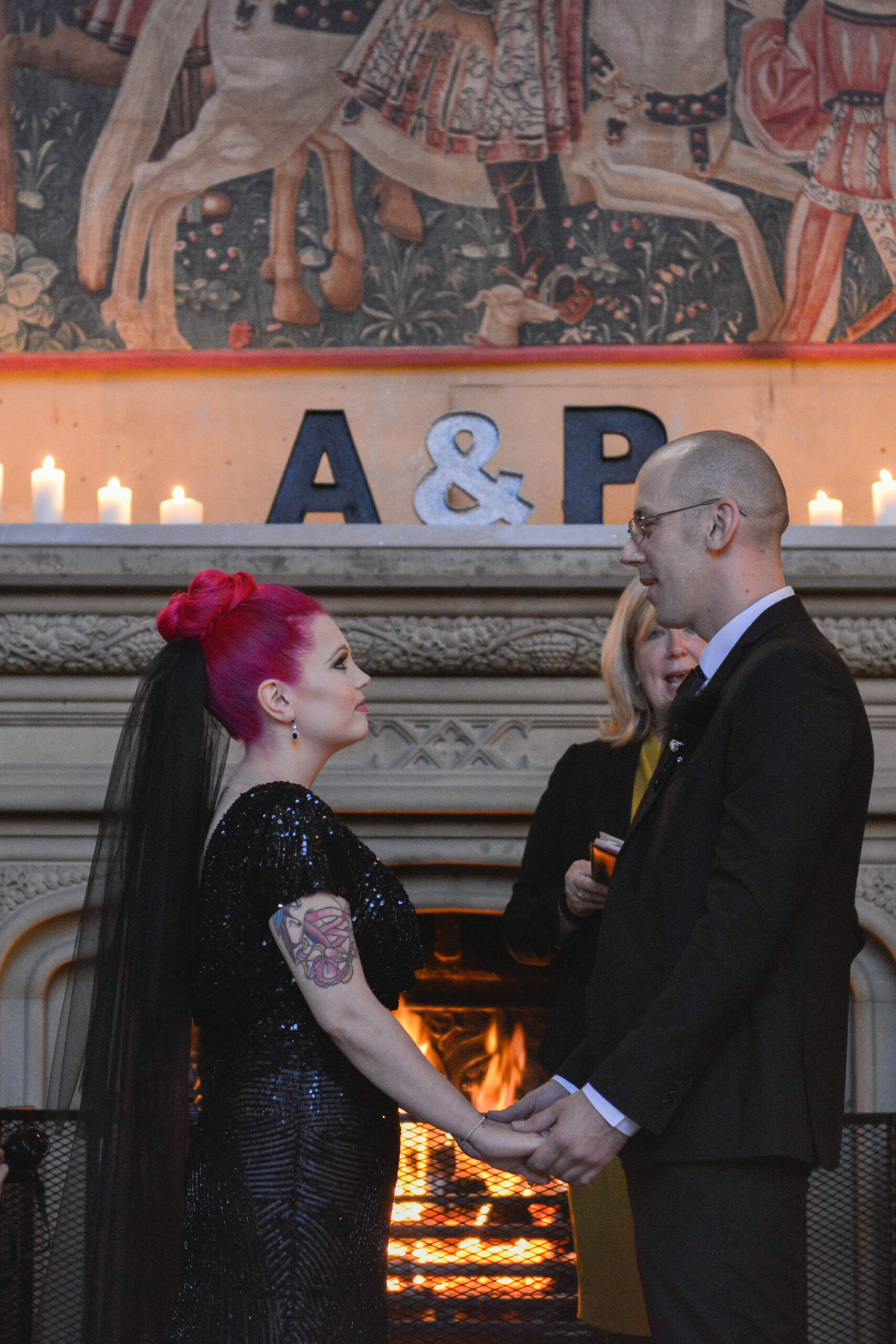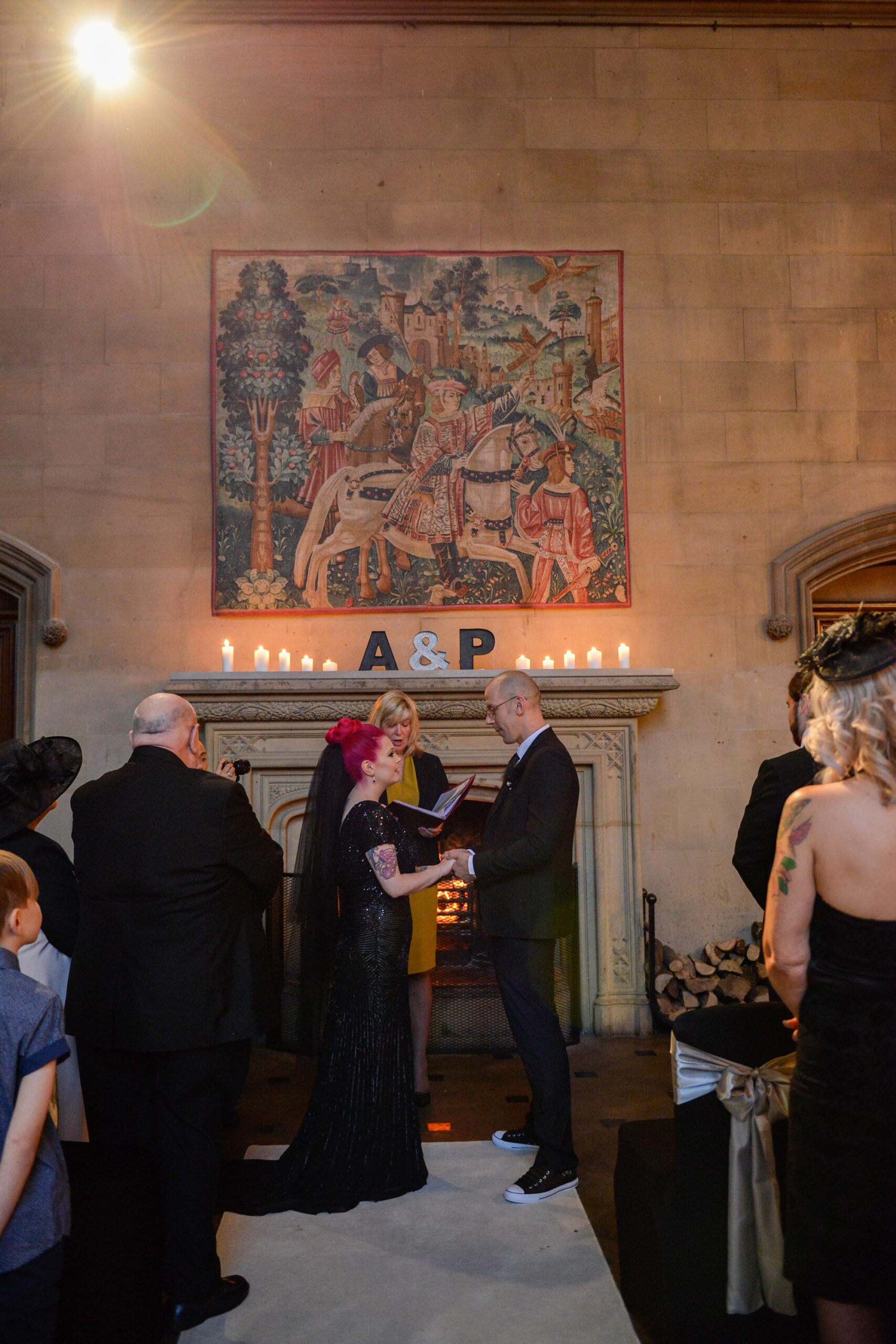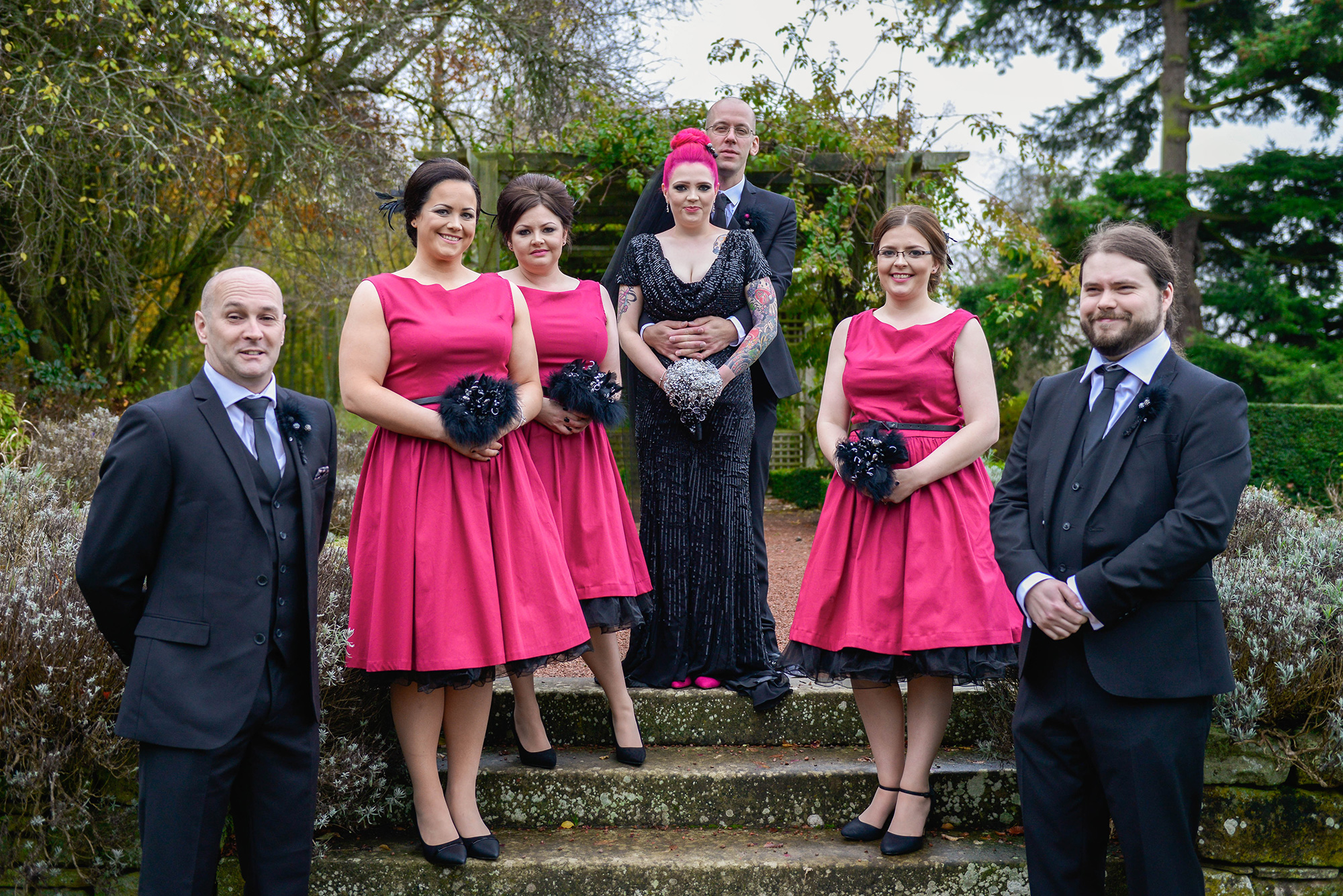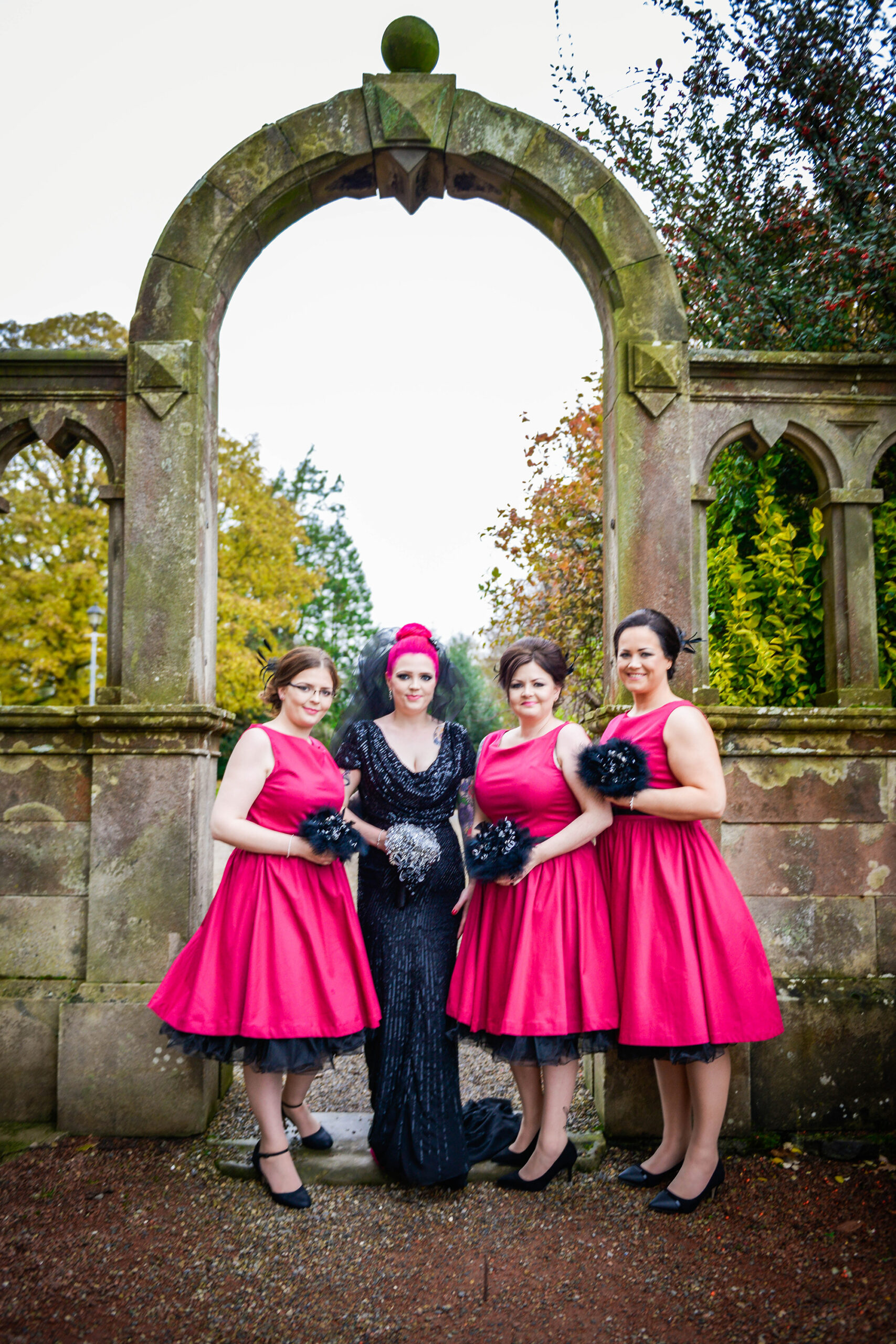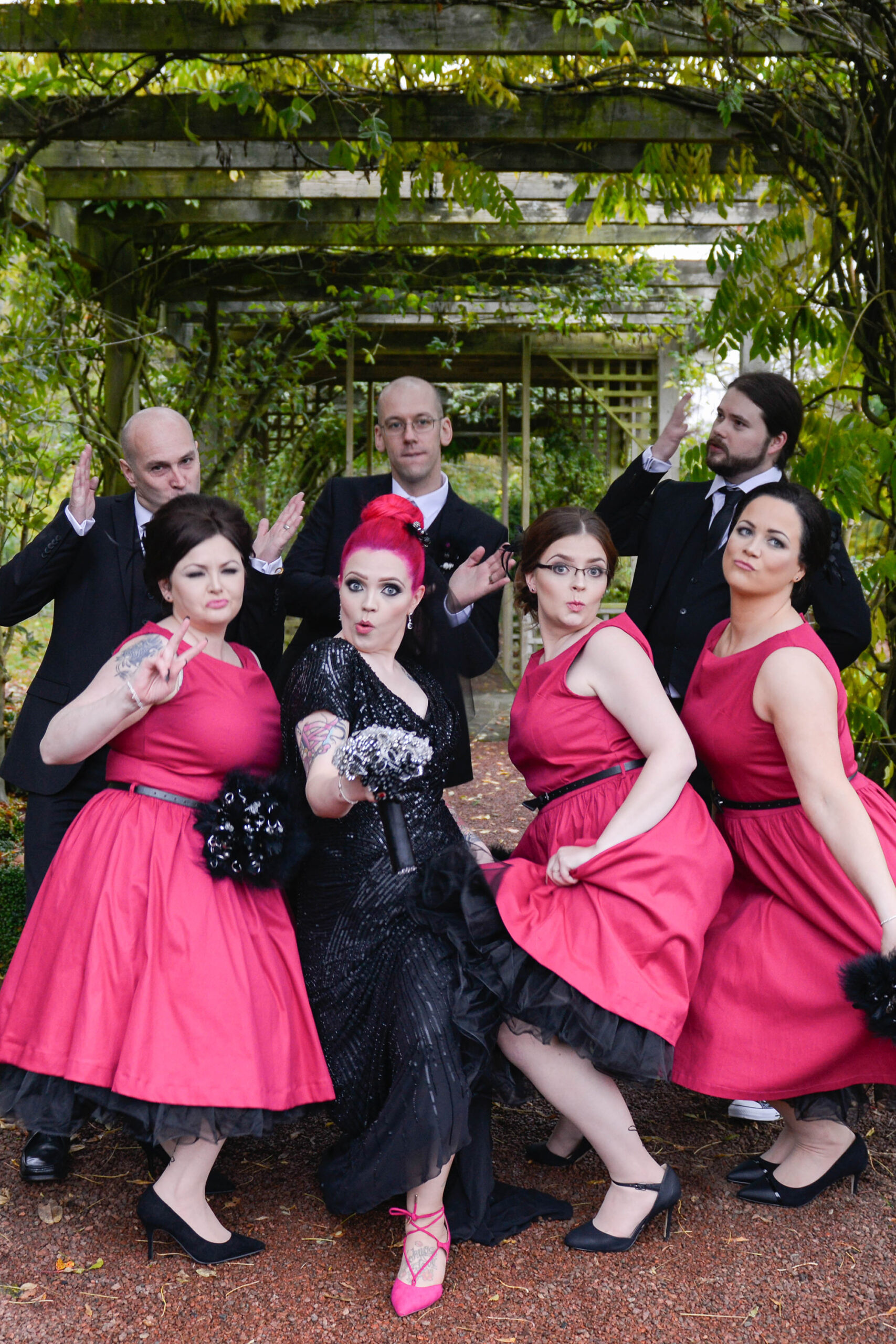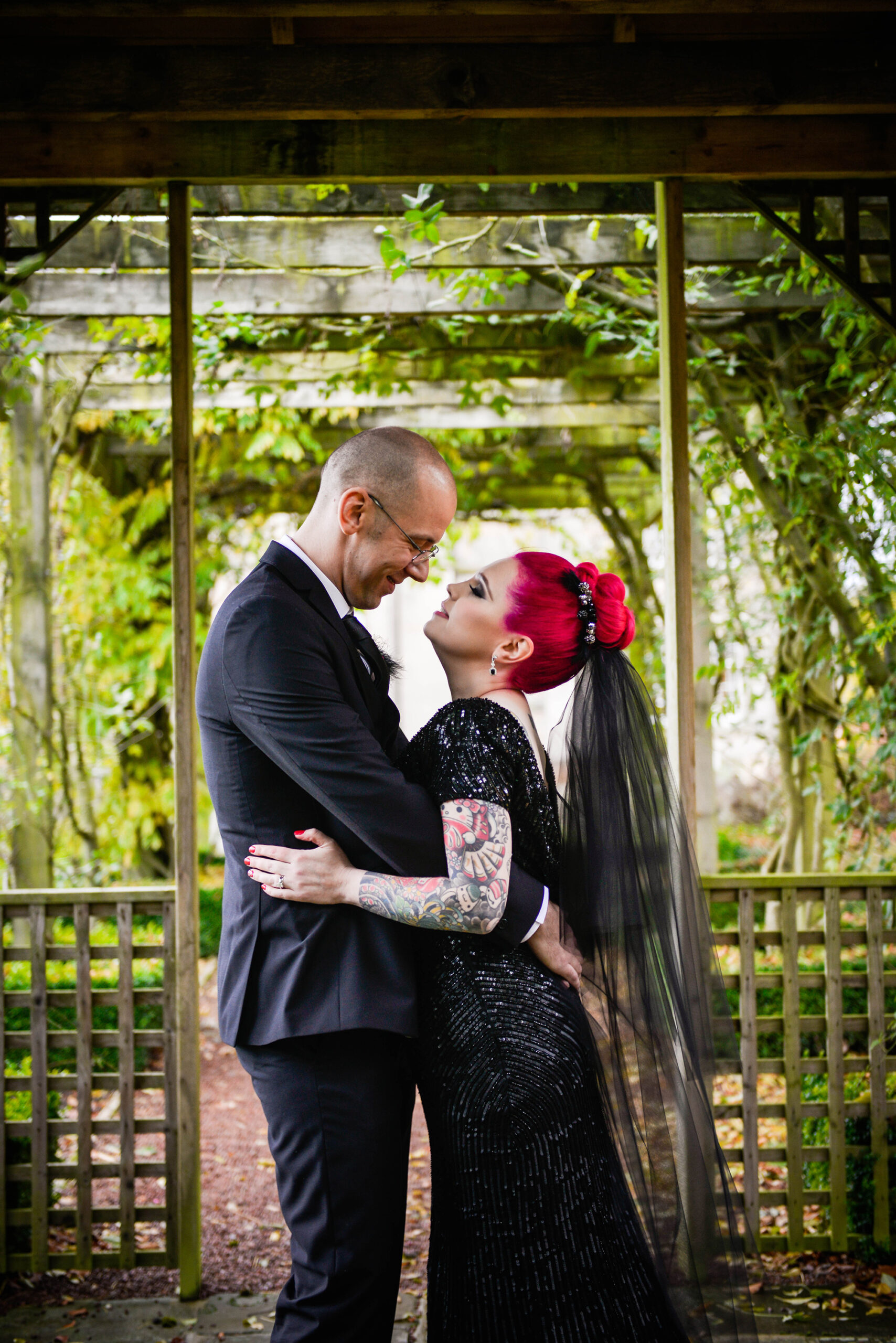 Pippa made a unique choice when it came to her wedding dress, choosing a black sequinned gown with a cowl neckline.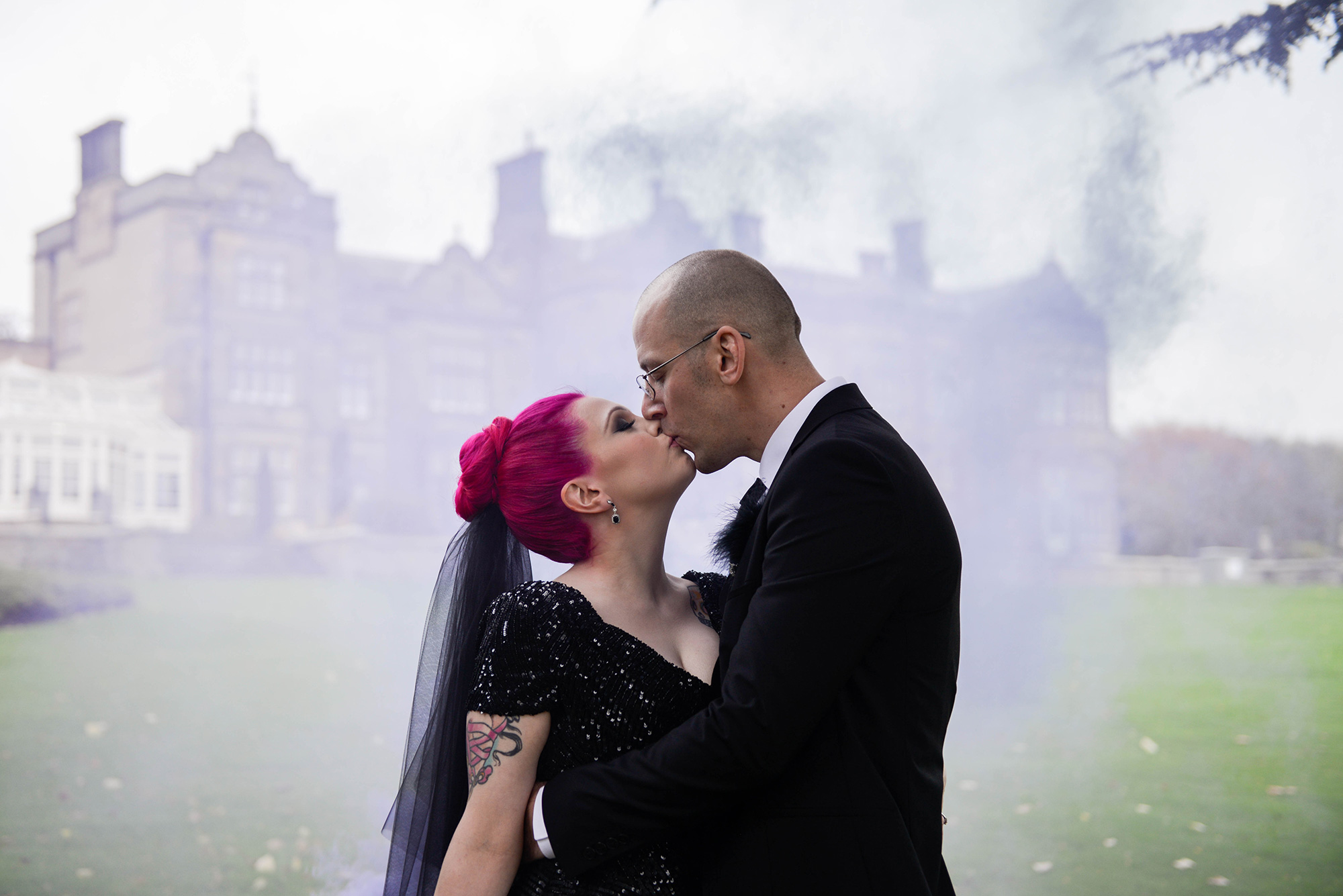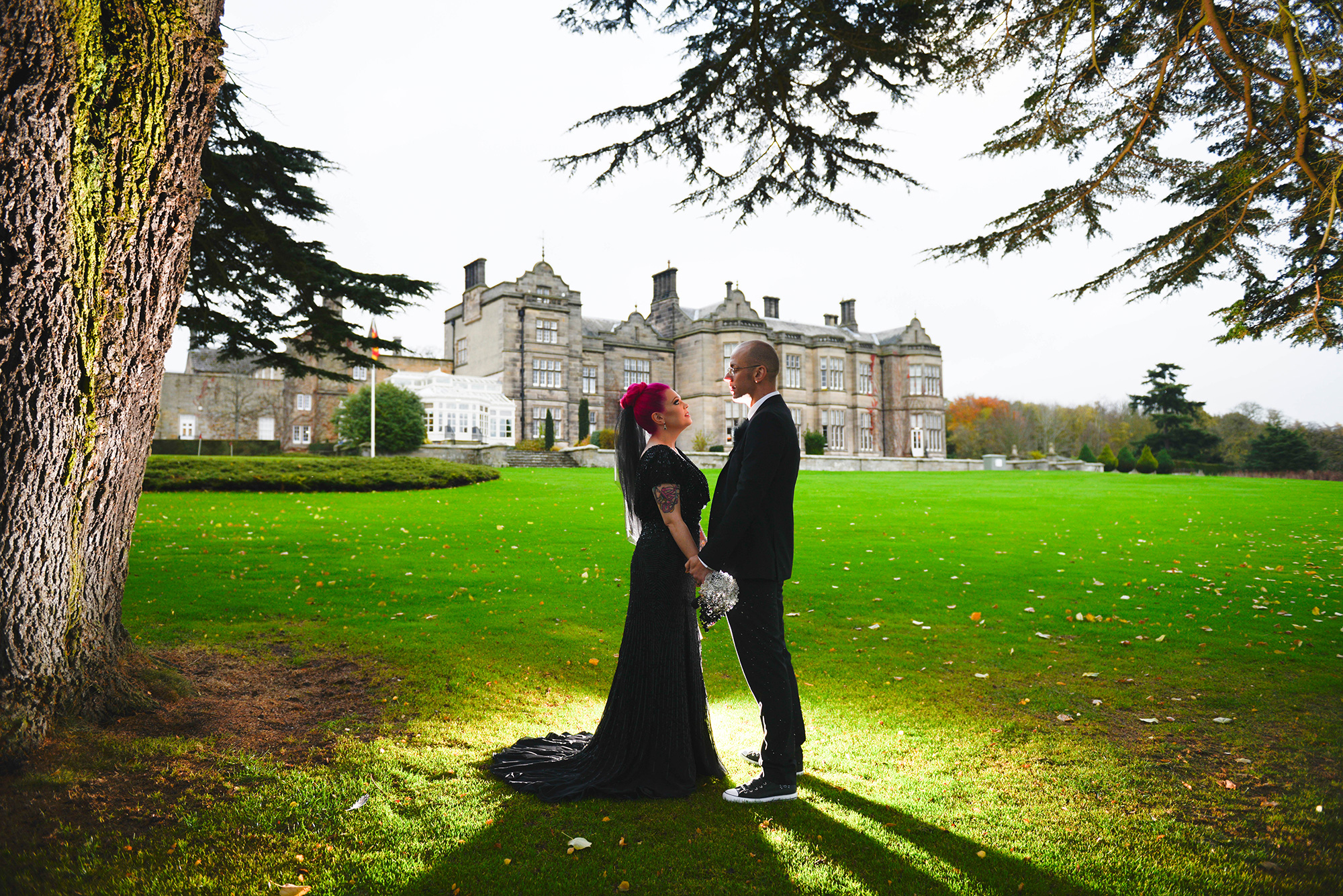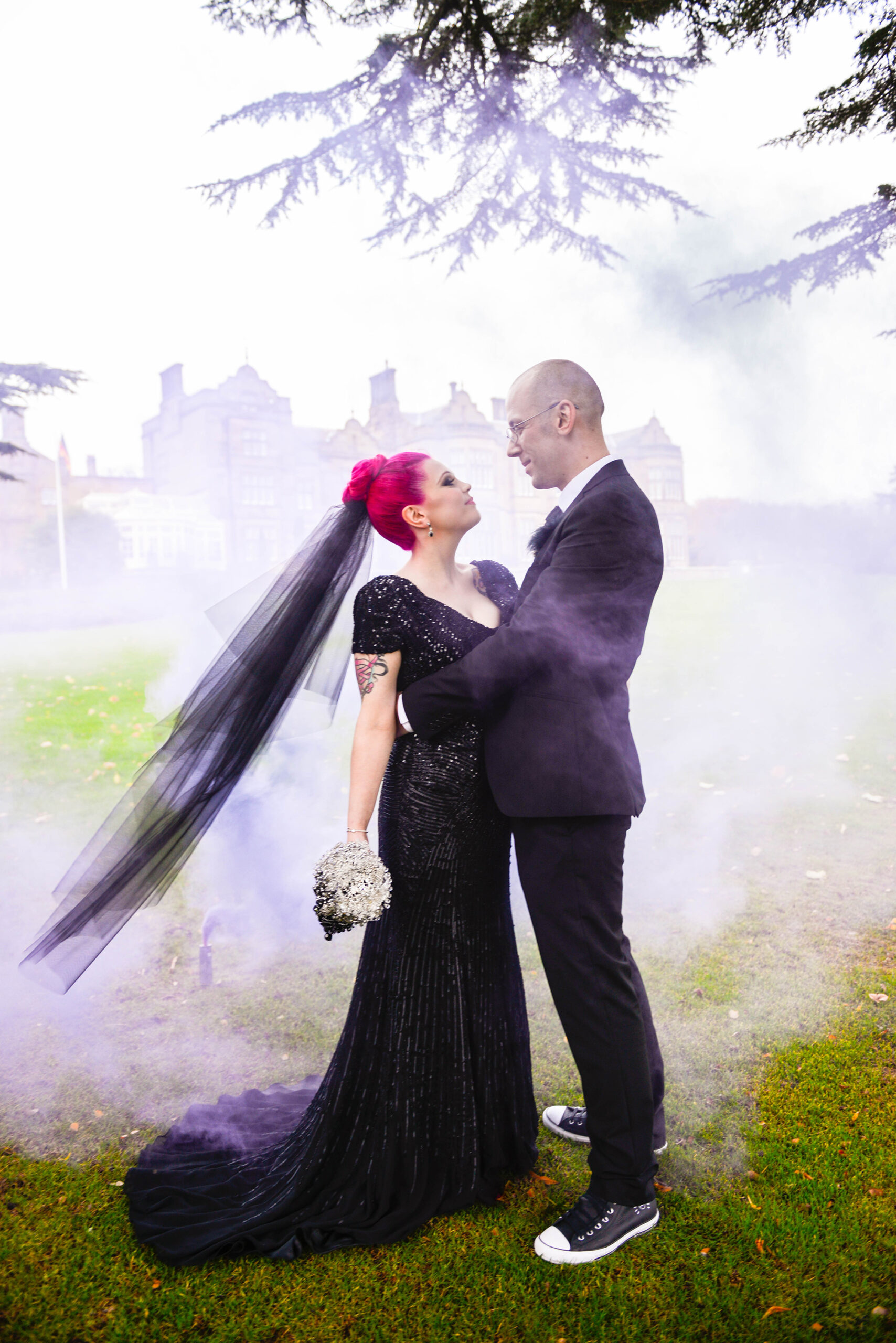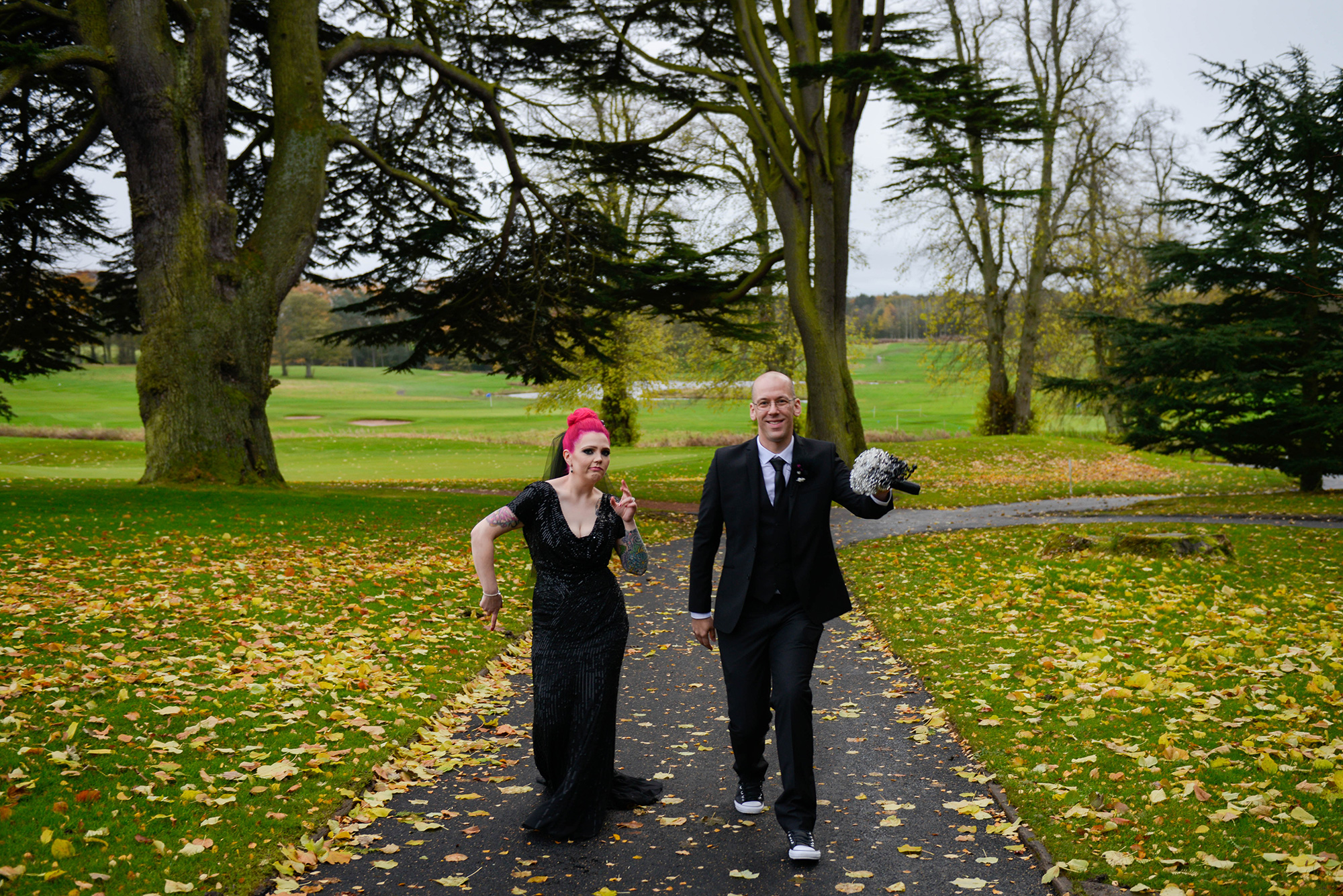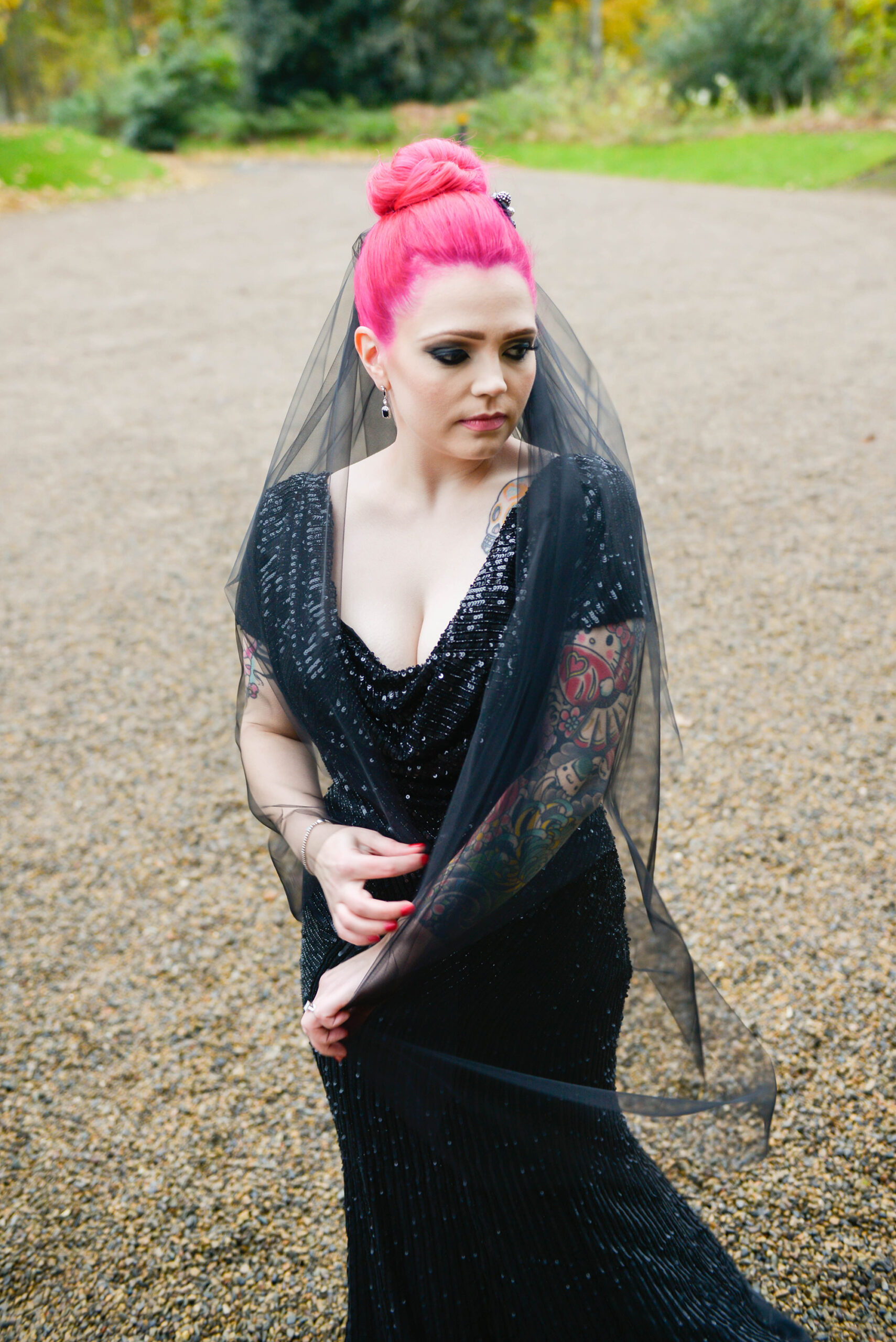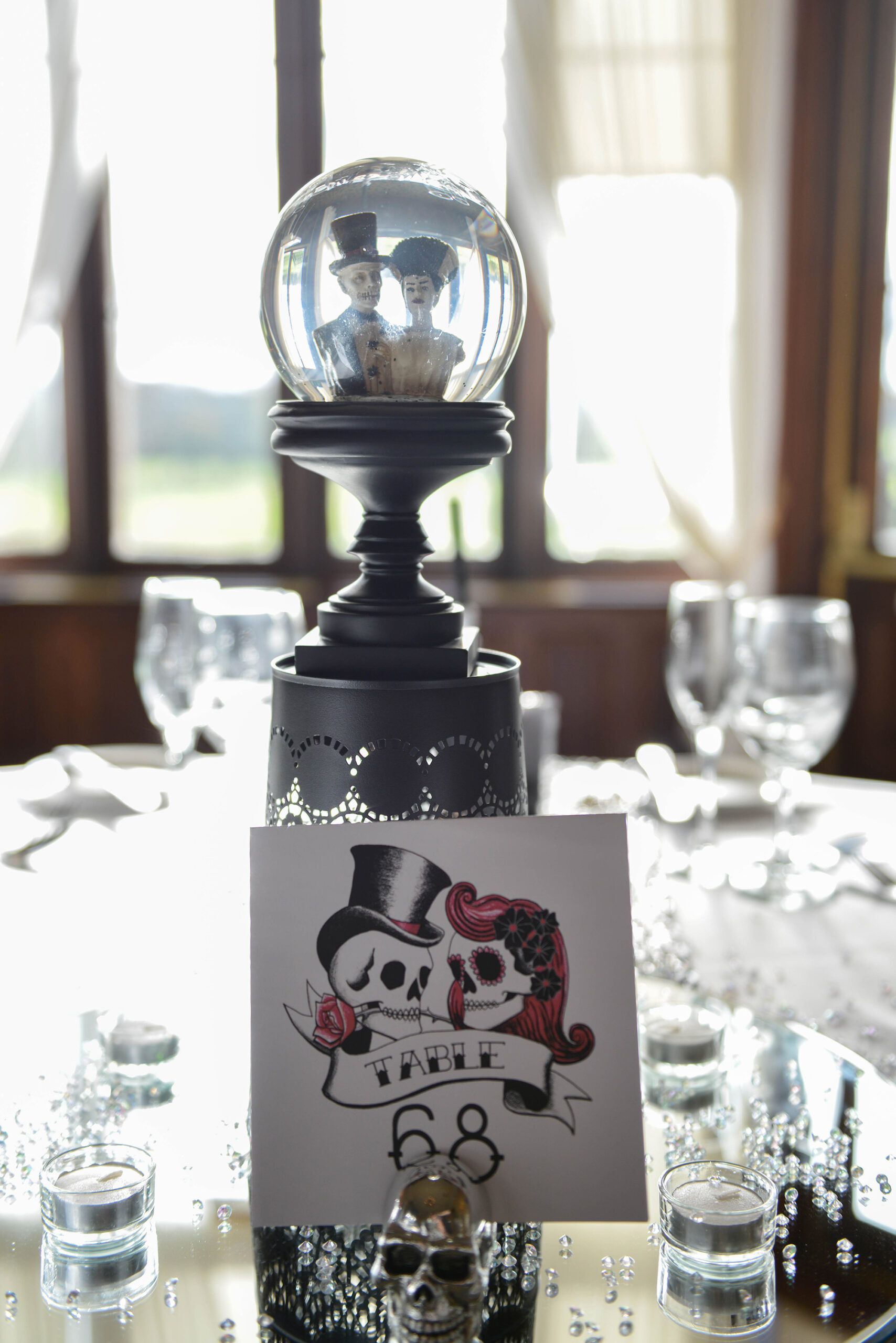 "The guest list was small but our experience was grand due to all of the help and input from our family and friends," Pippa says of the celebrations.