"What rings?"
Bride Laura, 26, forgot to bring her wedding ring on their day of her festival wedding with Daryl, 29, in Northumberland. "I borrowed my sister's ring for the ceremony and sent my bridesmaid, Daryl's sister, to break the news," laughs Laura of the June 15, 2019 event. "Luckily he found the funny side to it and those who were in the know had a laugh throughout the ceremony and for everyone else the day went seamless."
The couple leaned on loved ones to help their day at Northside Farm come to life. "Throughout the wedding we were conscious to make savings on anything that was decorative or cosmetic to allow for extra budget on the bands and experience," explains Laura. "Friends and family helped to make thousands of origami flowers and one friend provided my veil, crown and the all-important ice cream man. My family brought their burger van along for breakfast, it went down a treat!"
Because their day was focused on having fun, Laura's dad and brother also worked endlessly creating games such as giant operation, buzz wire and battle shots. "The weekend didn't disappoint," smiles Laura.
Photos courtesy of Joss Denham Photography.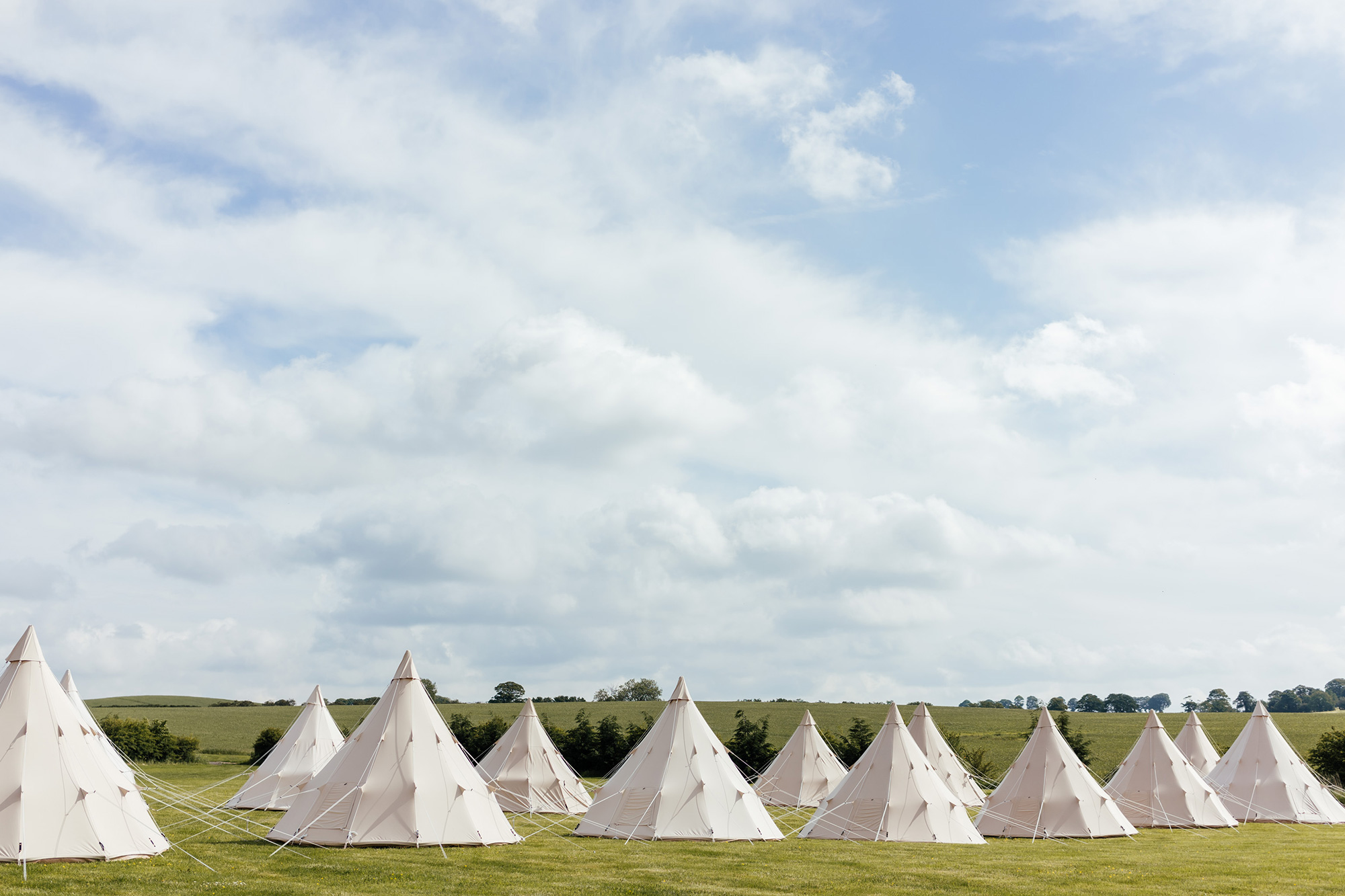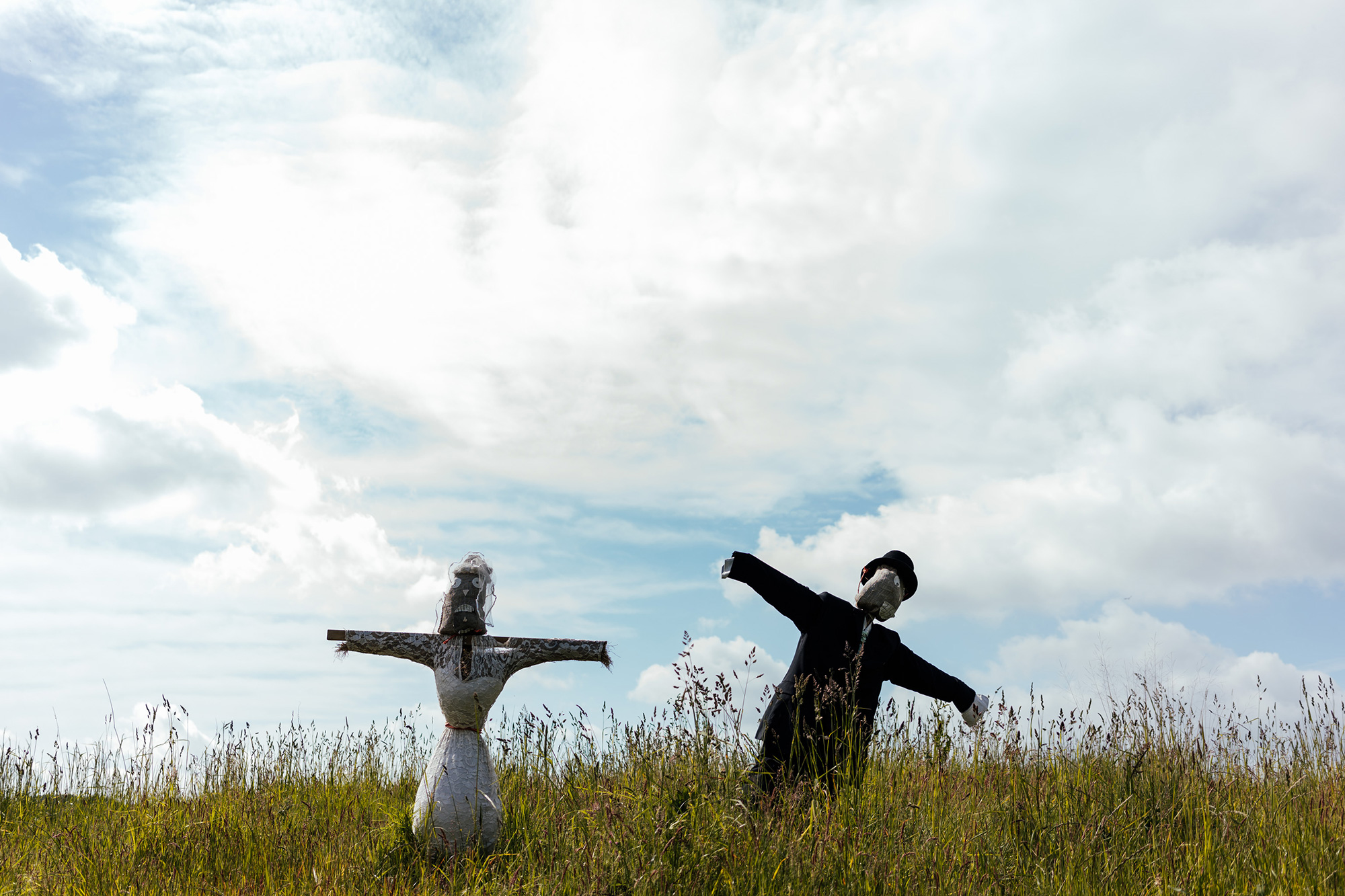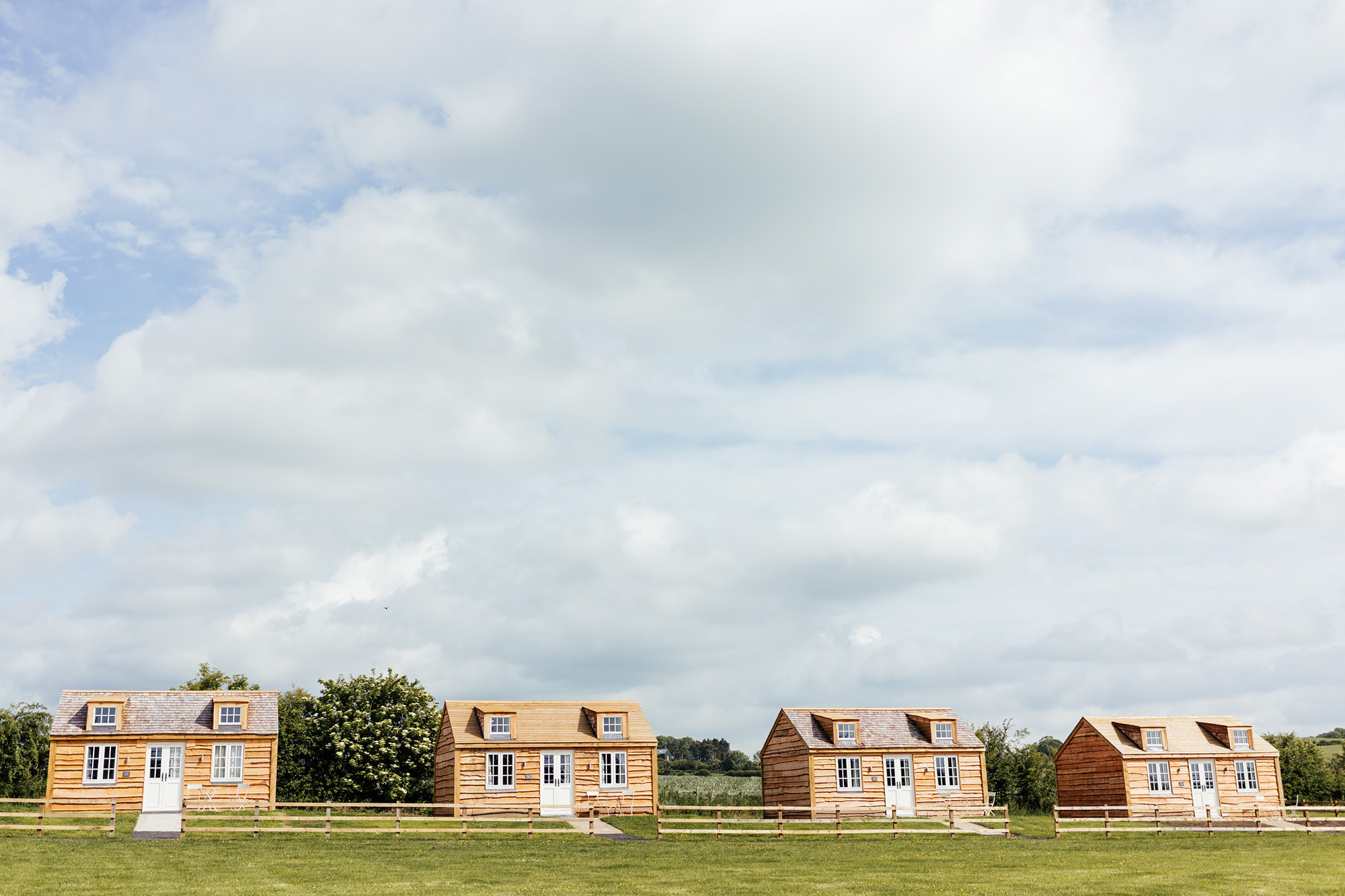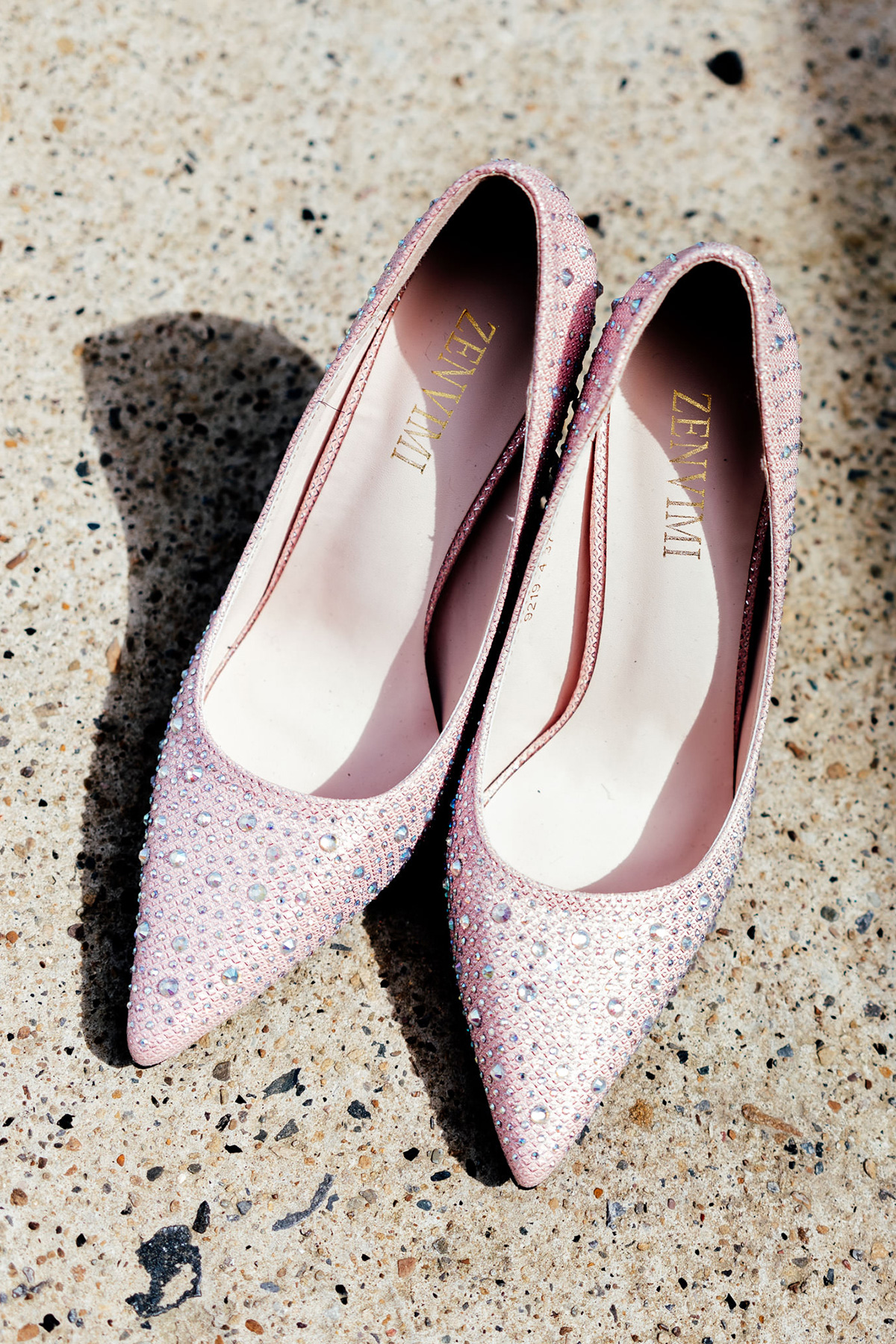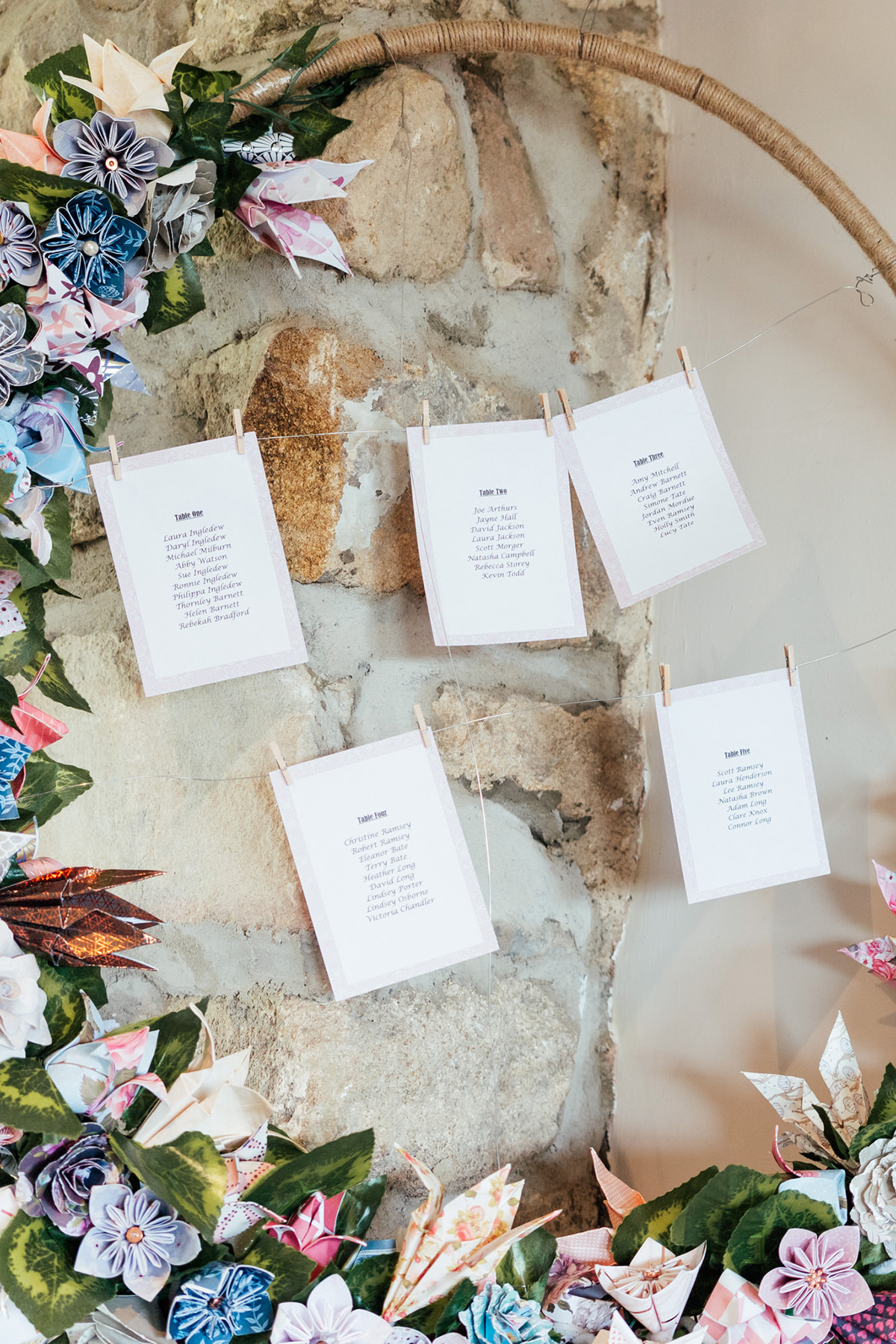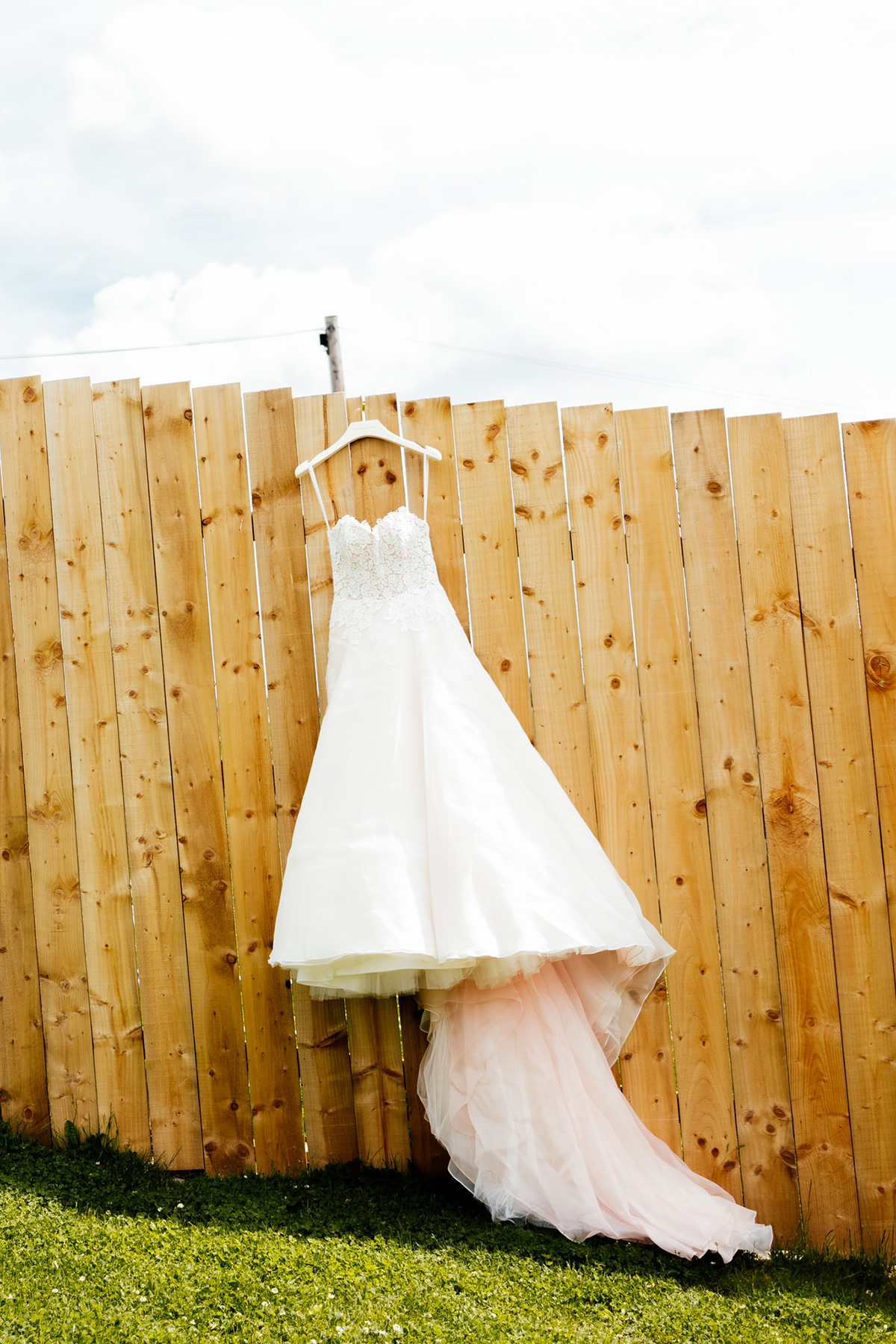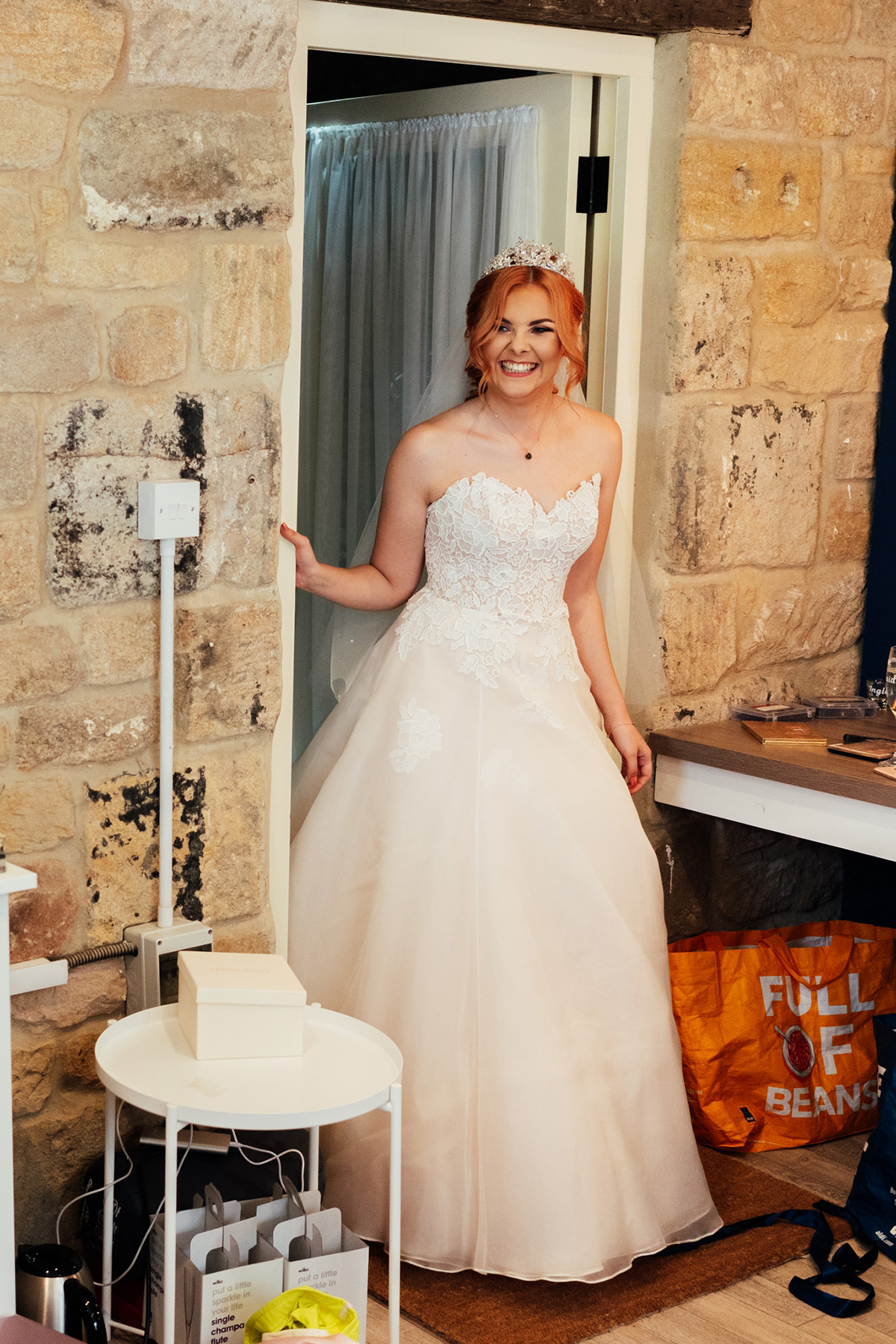 Laura's sister and her niece did her hair and make-up.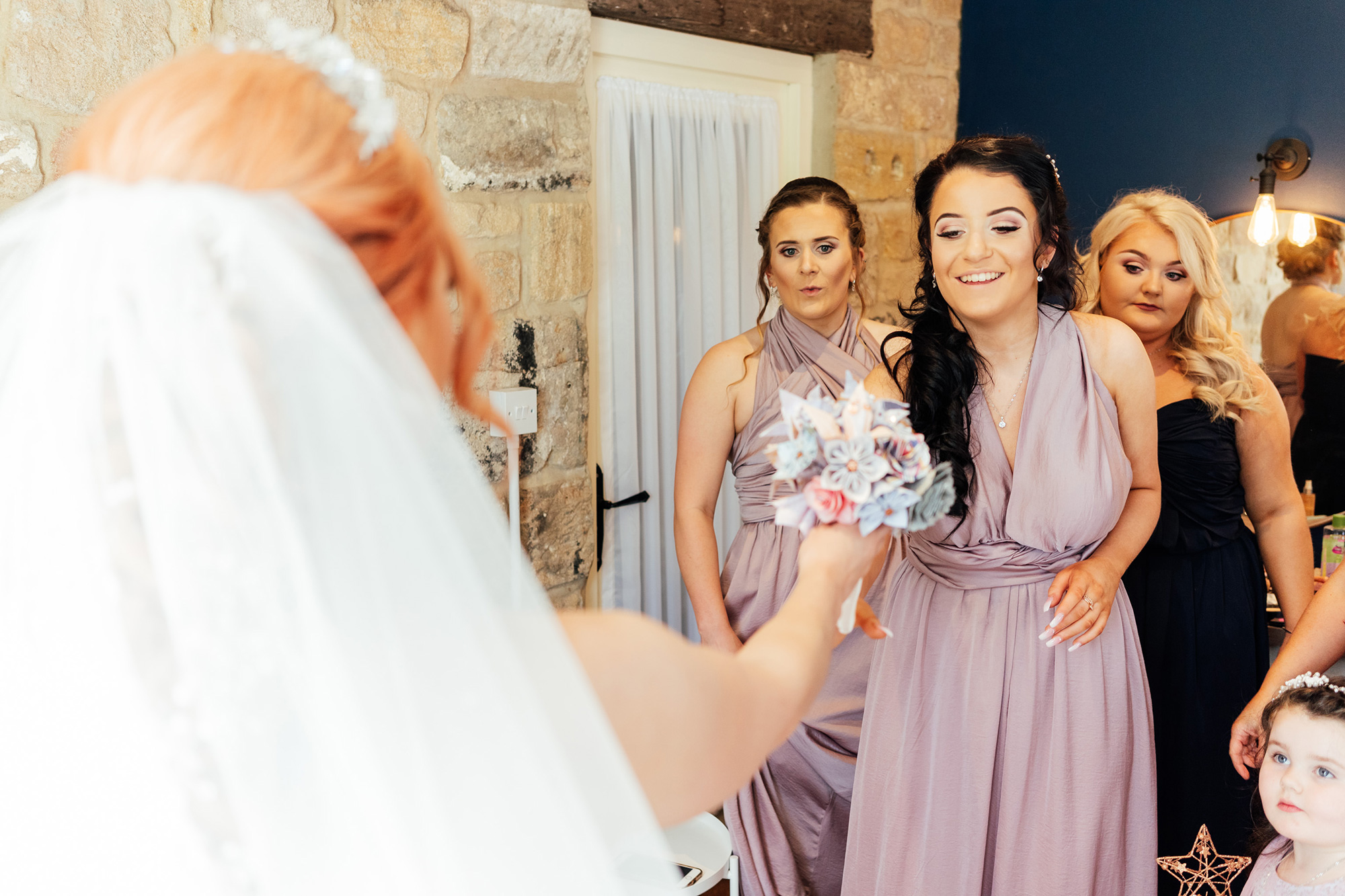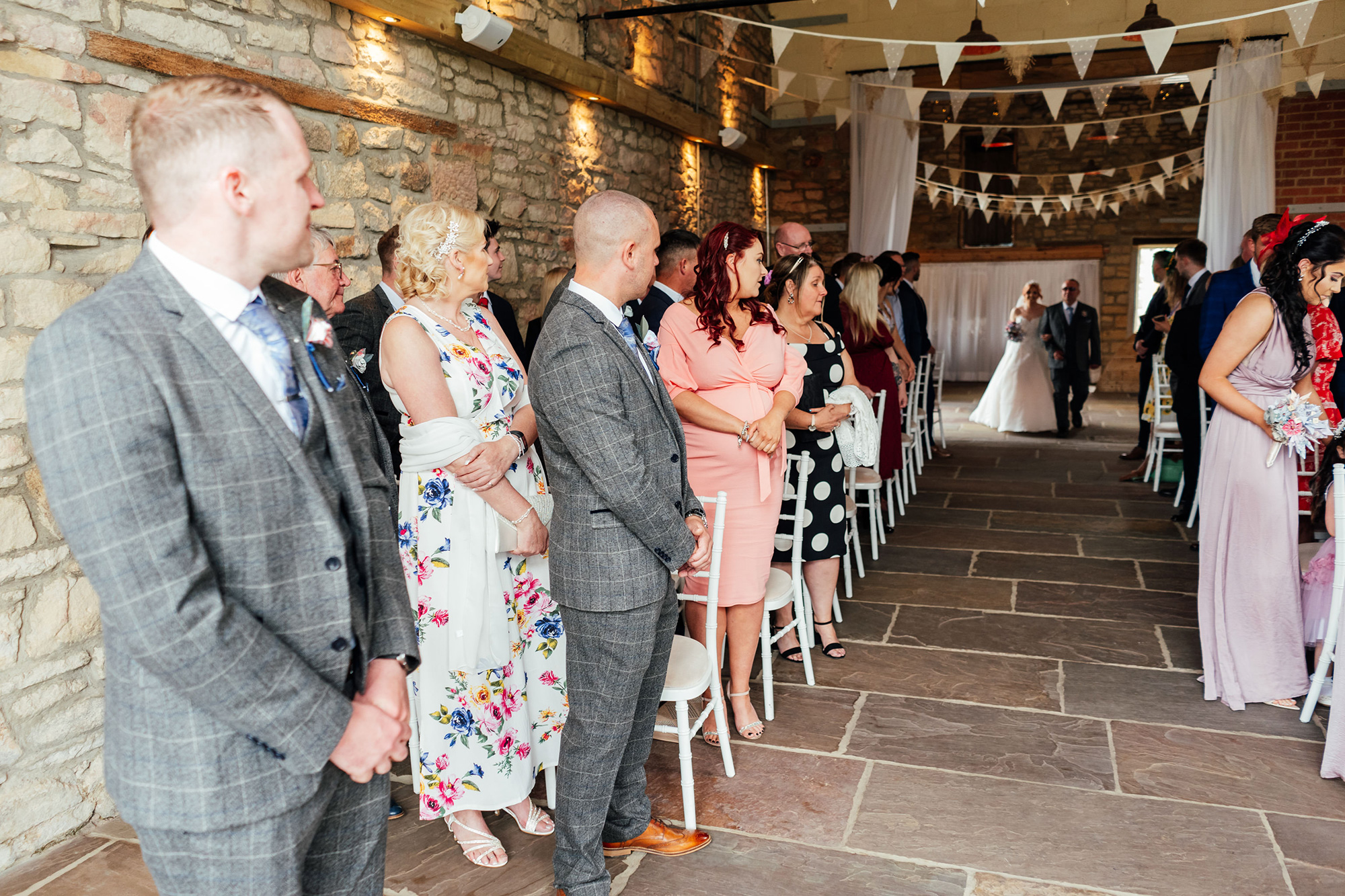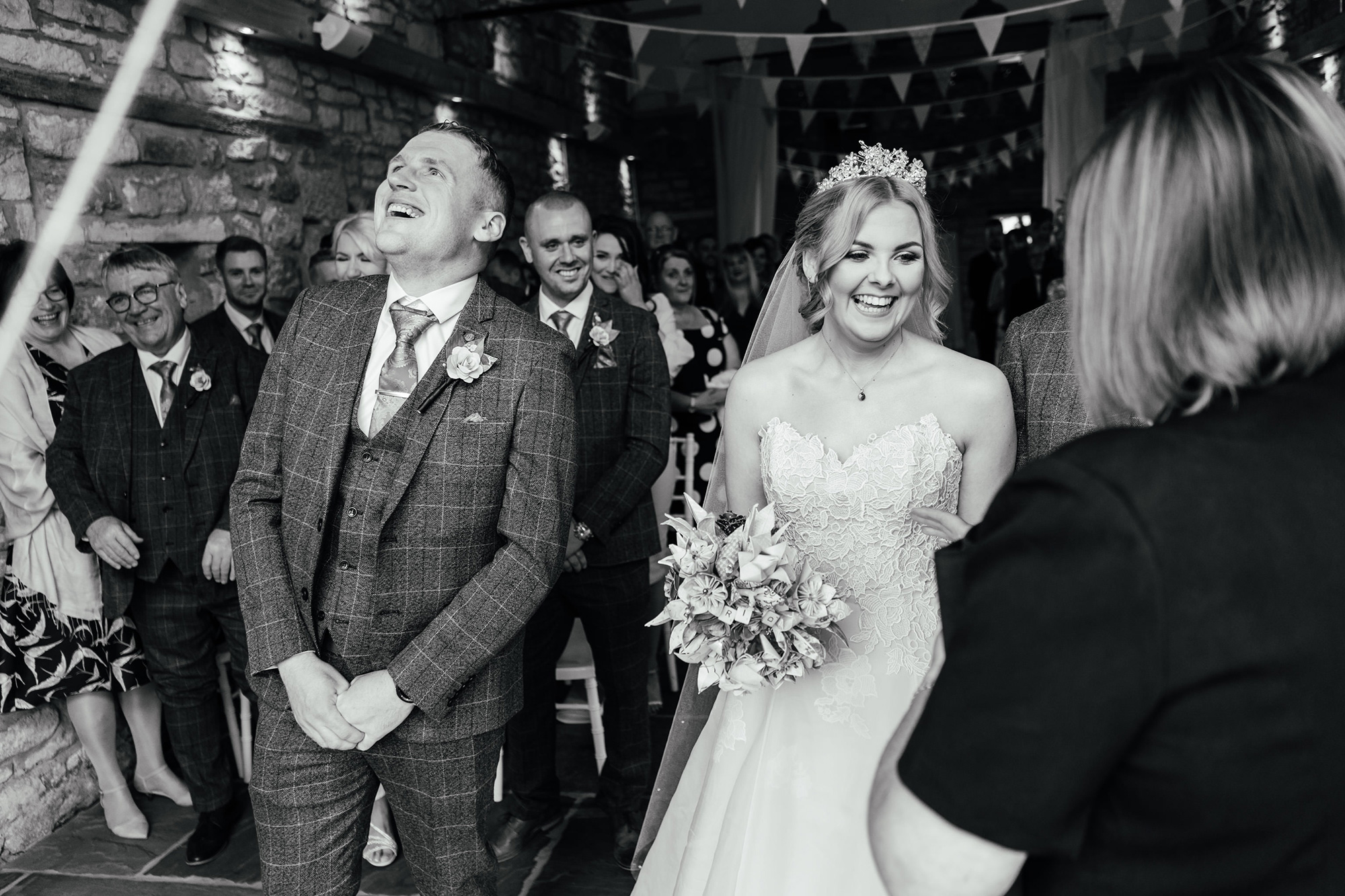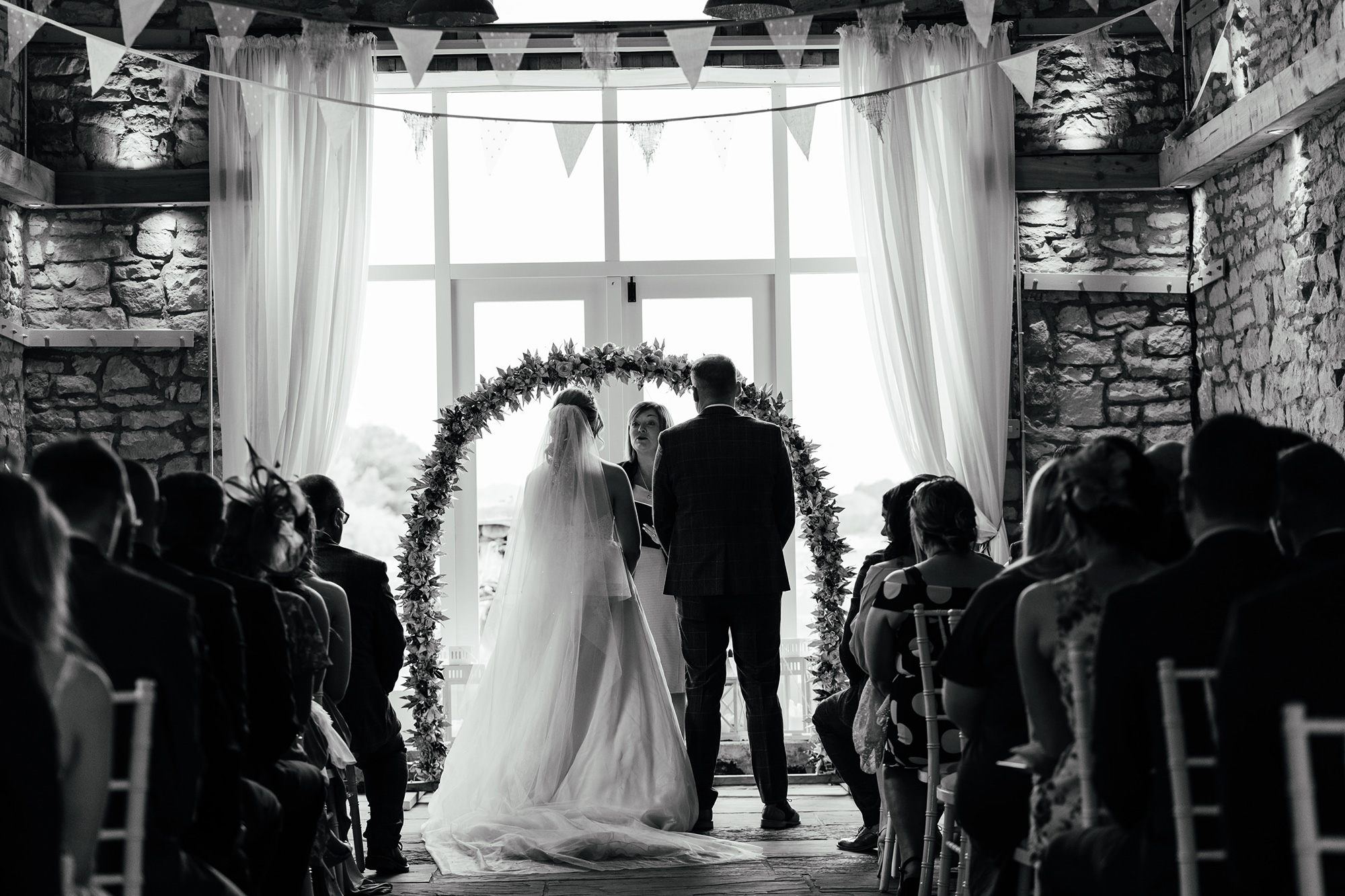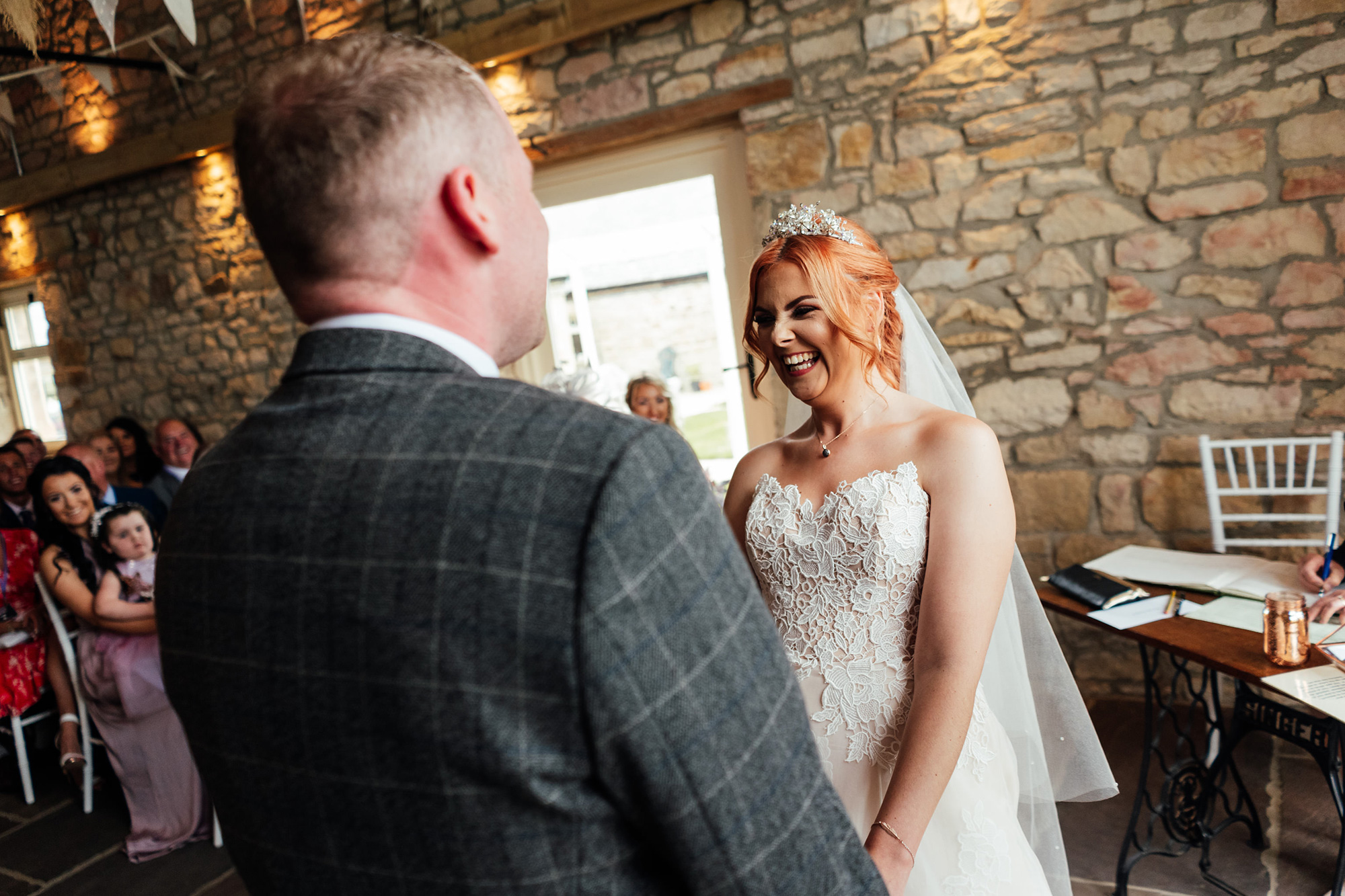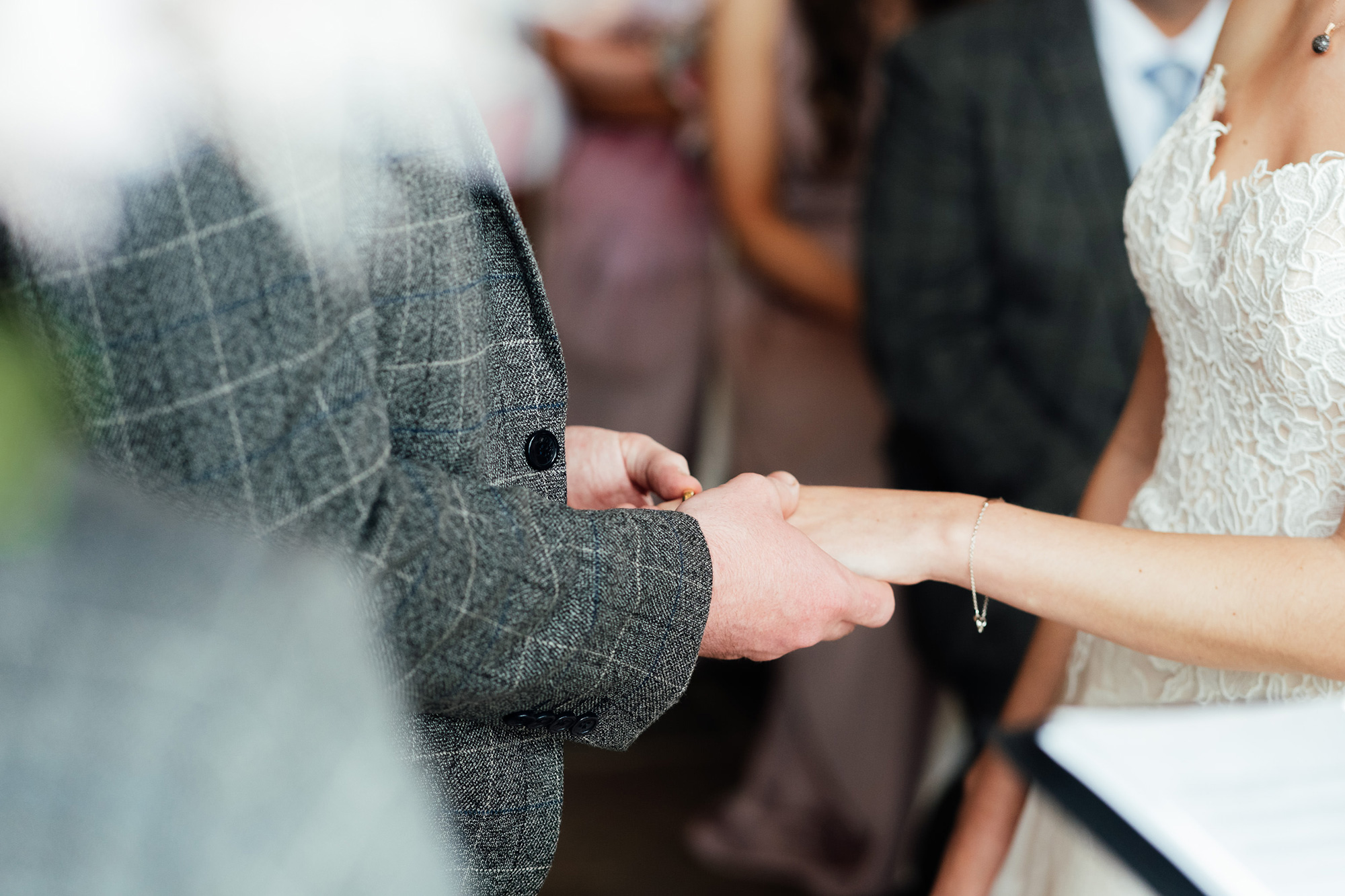 The bride forgot to bring the rings on the wedding day! So she borrowed her sister's ring.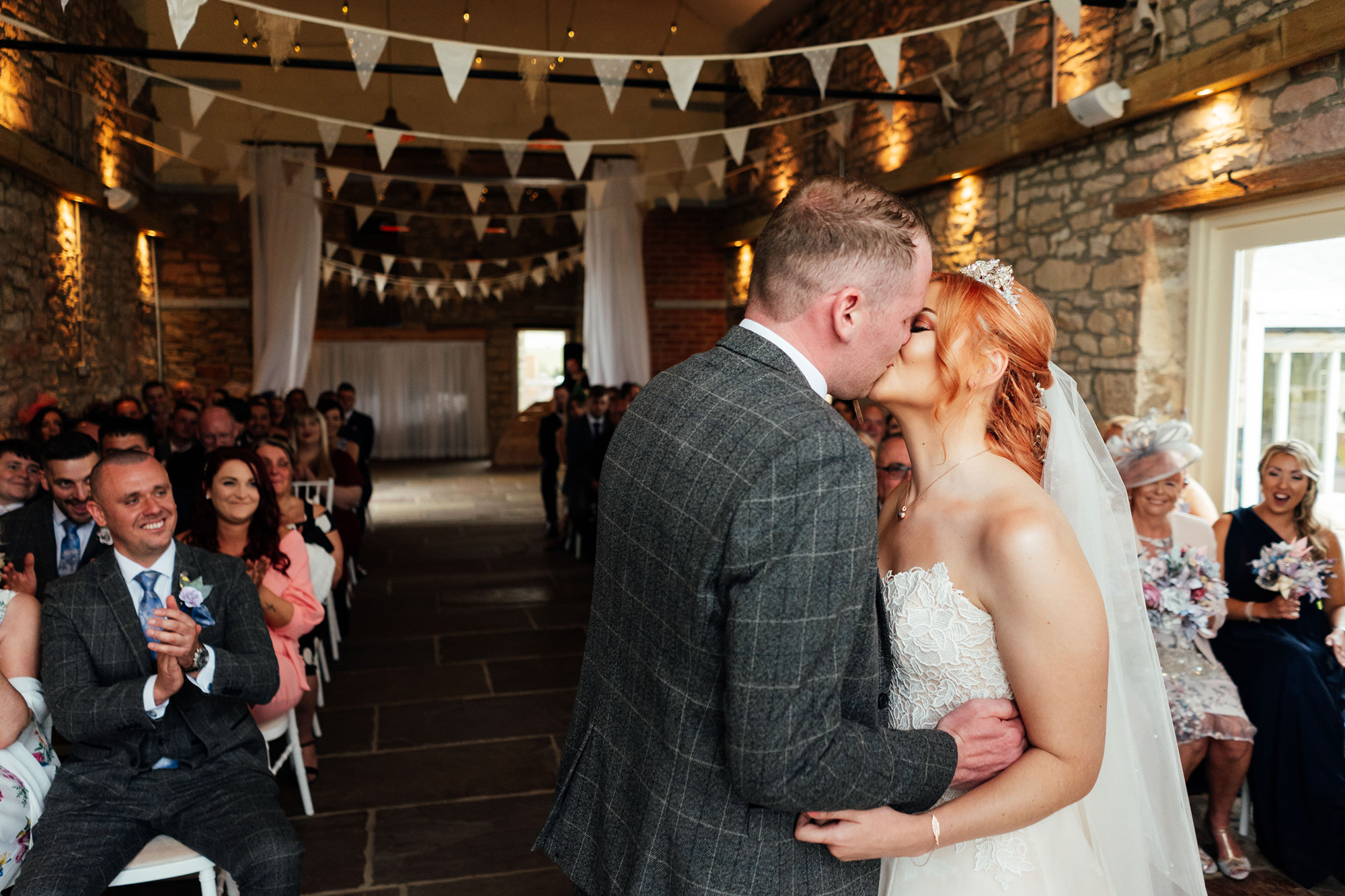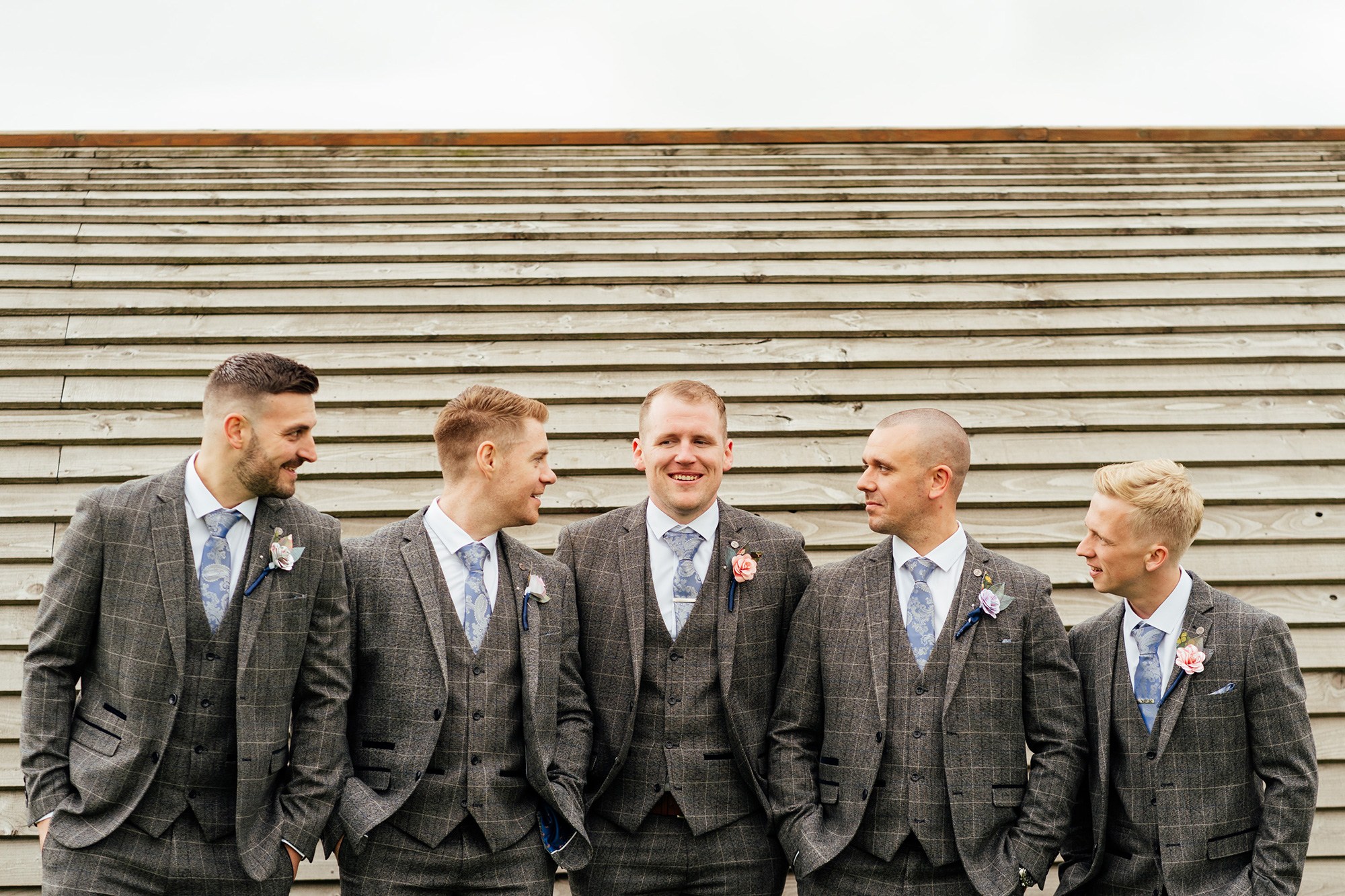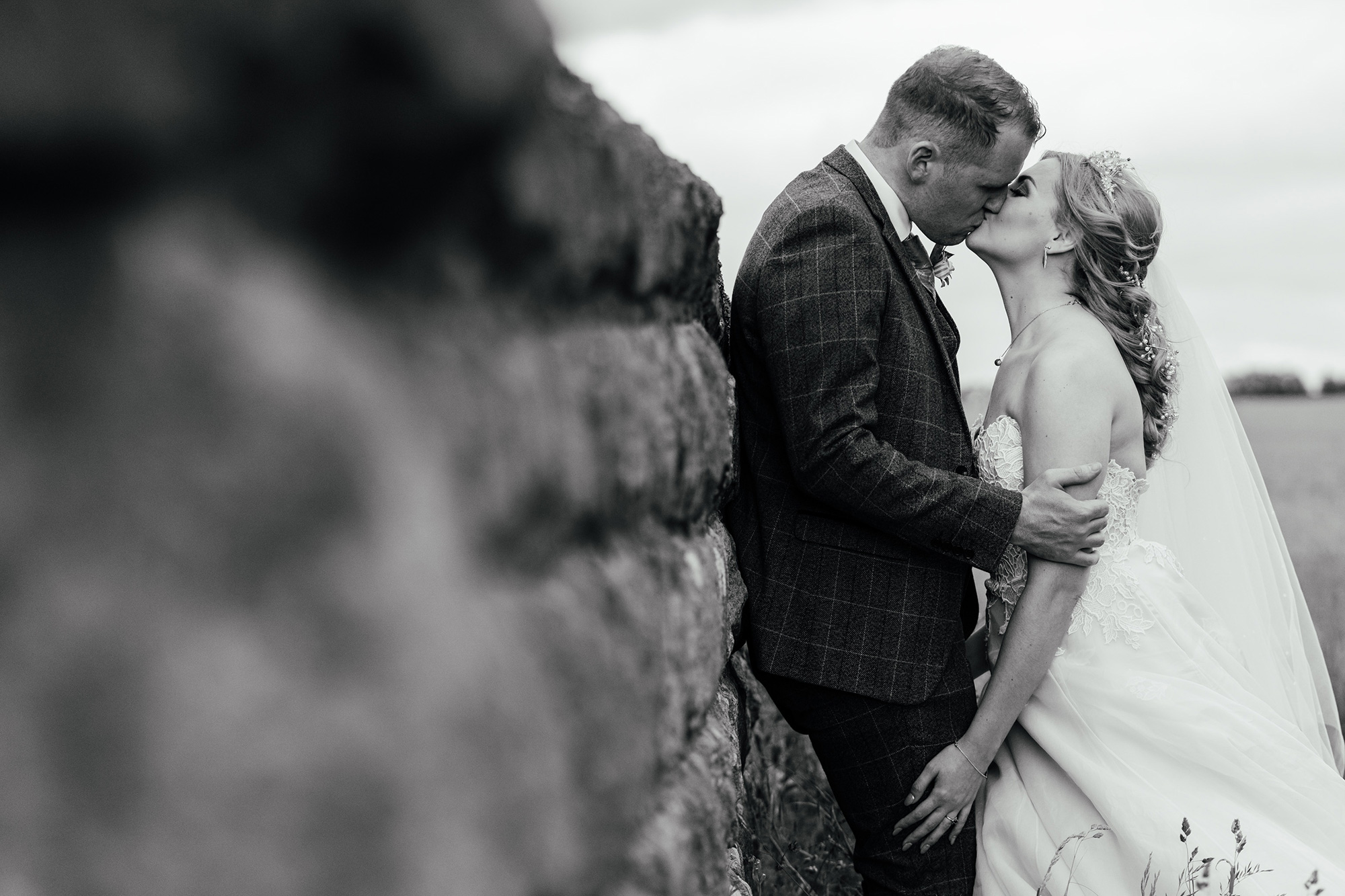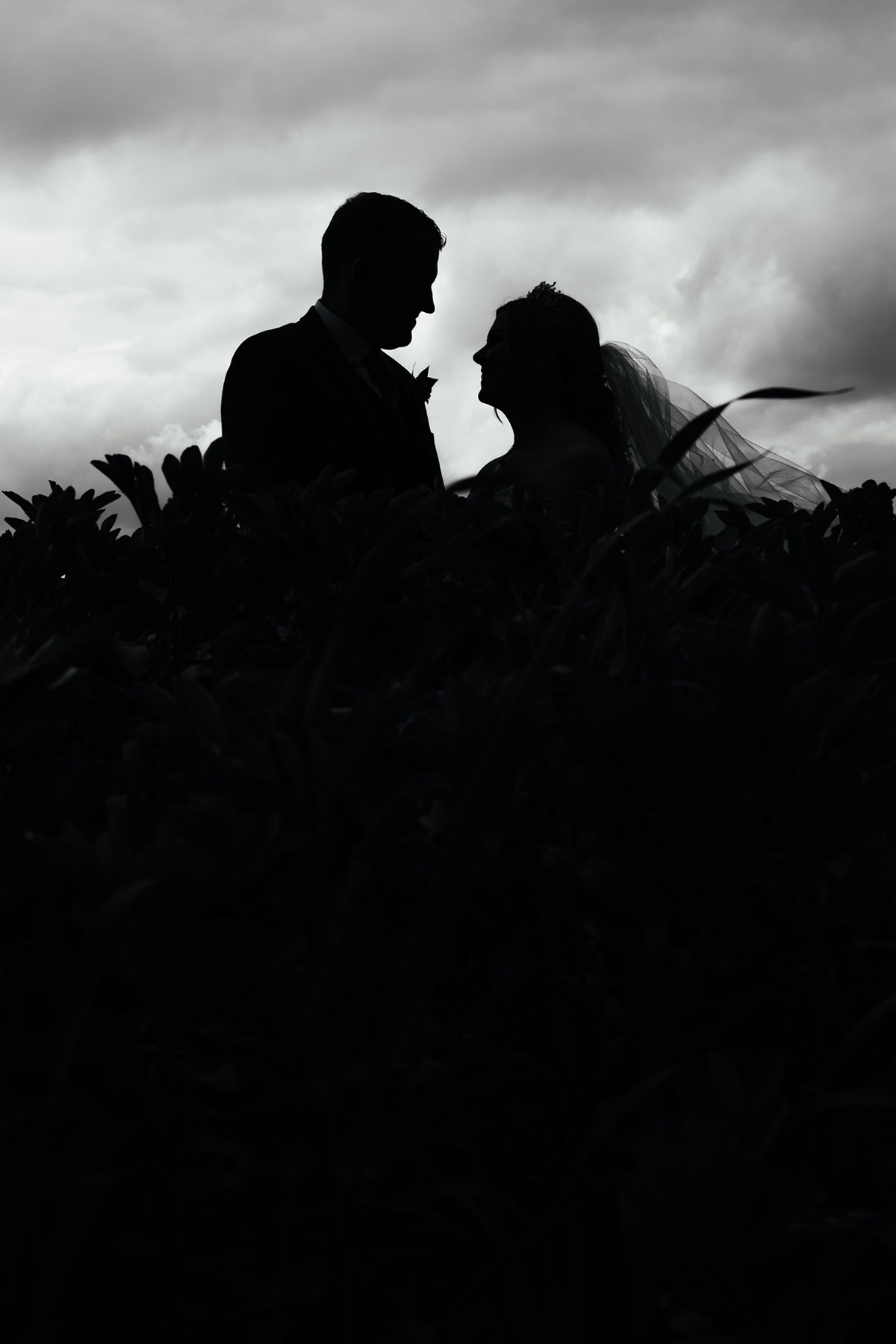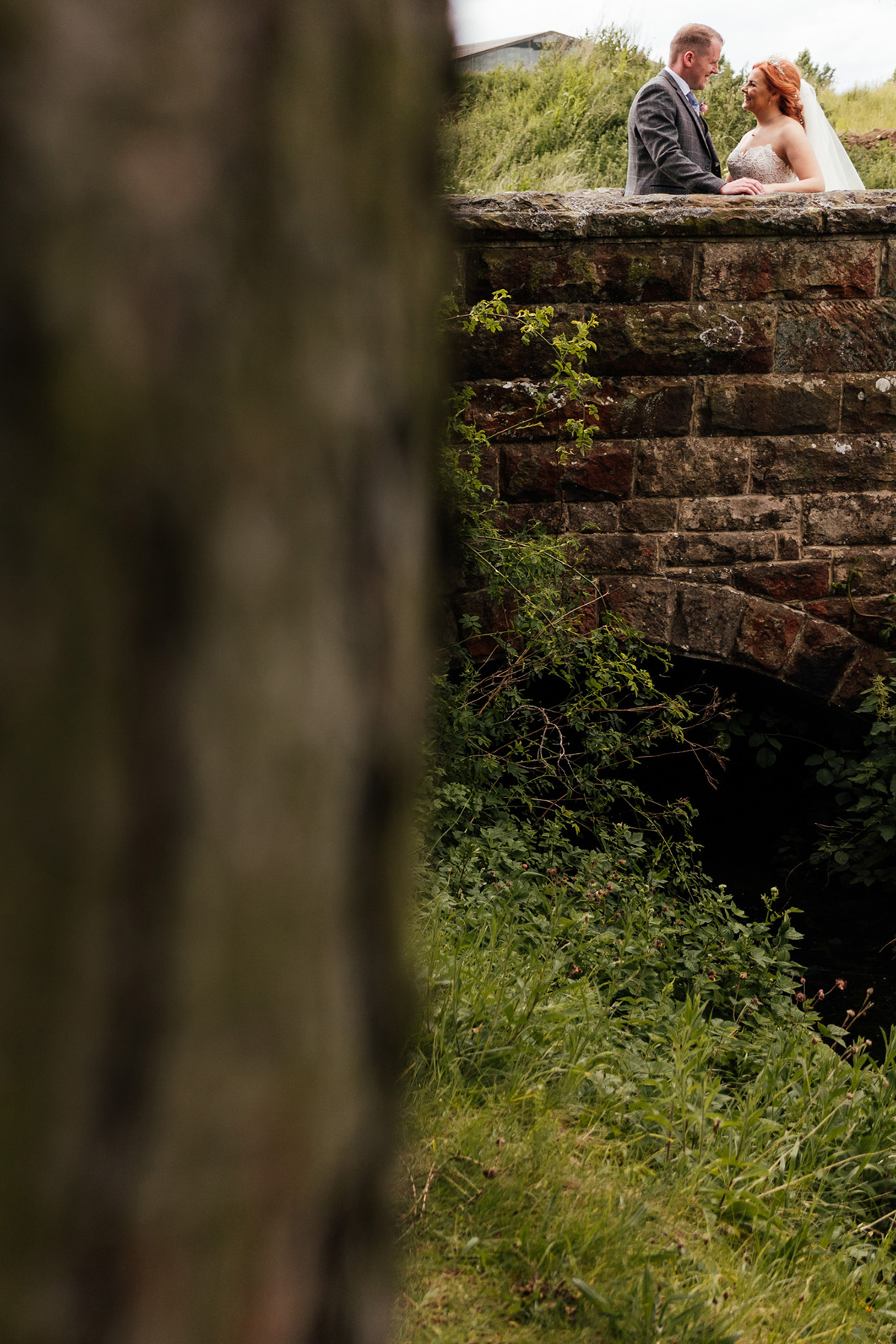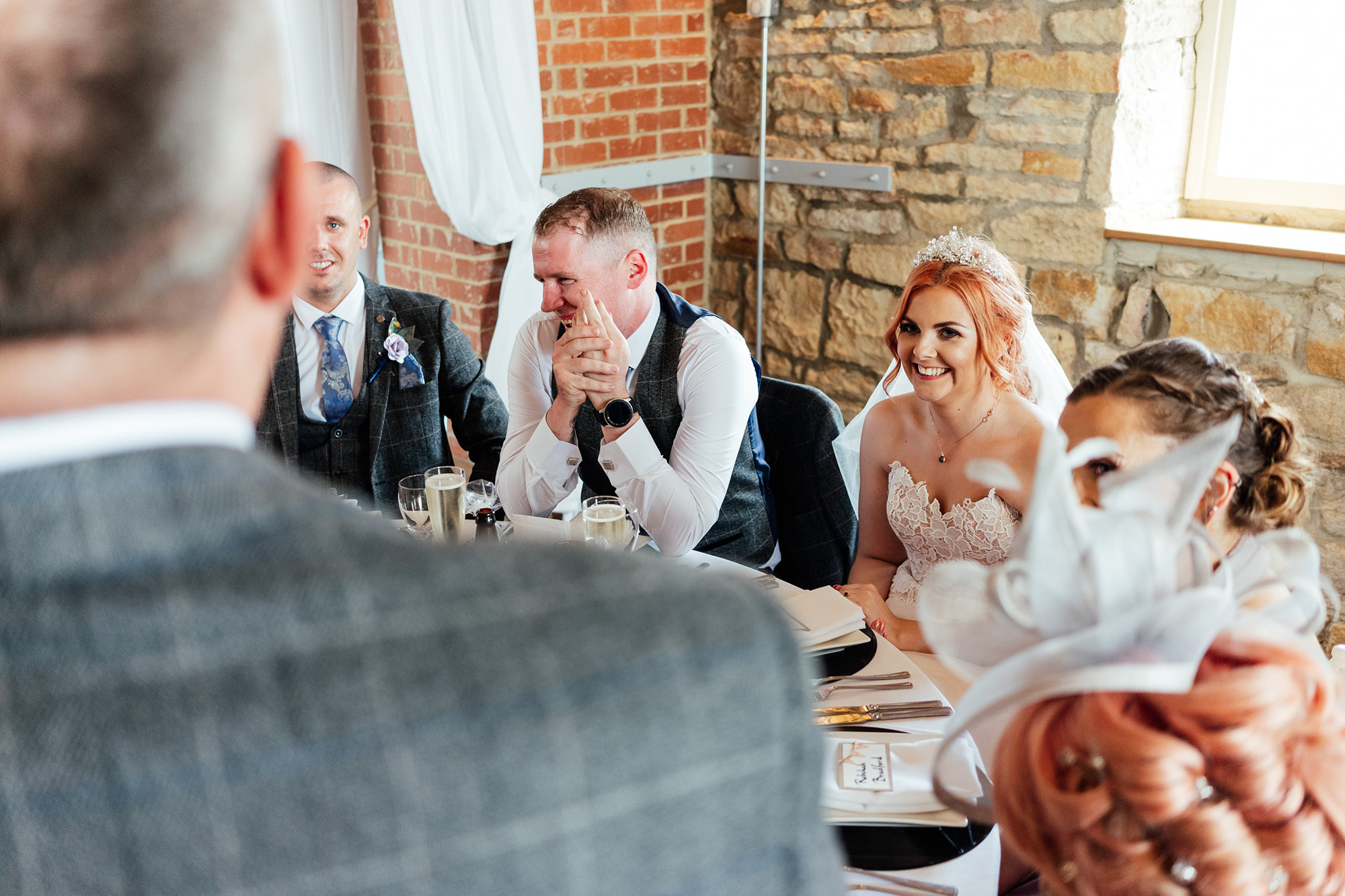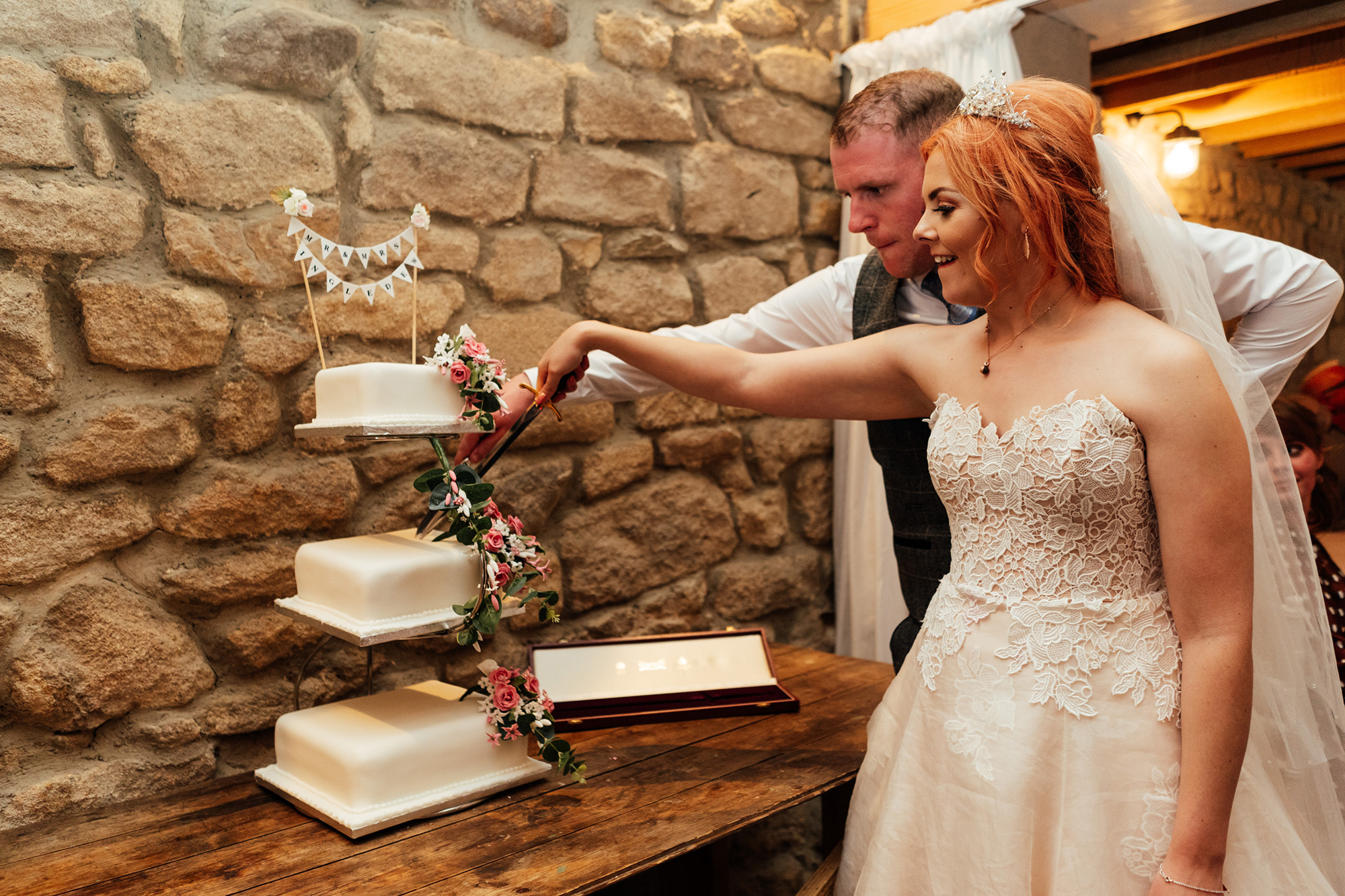 As well as wedding cake, Laura and her dad made toffee apples for all the guests.