Brides and grooms in 2017 want to support brands and businesses that they feel truly connected to. They love visuals and want to ensure that your wedding business can fit seamlessly into their big day. This is why in addition to uploading gorgeous, high-quality images to your storefront, you should also use Instagram to grow your wedding business.
Why Instagram?
Instagram is a great form of social for wedding vendors because, like Pinterest, it is a highly visual platform which increases audience engagement with posts exponentially. It also has a high organic reach, meaning that without having to pay for advertising, your posts will reach a higher percentage of your followers than for example, a Facebook post would. Ideally, your business should be on both of these platforms as a wedding supplier.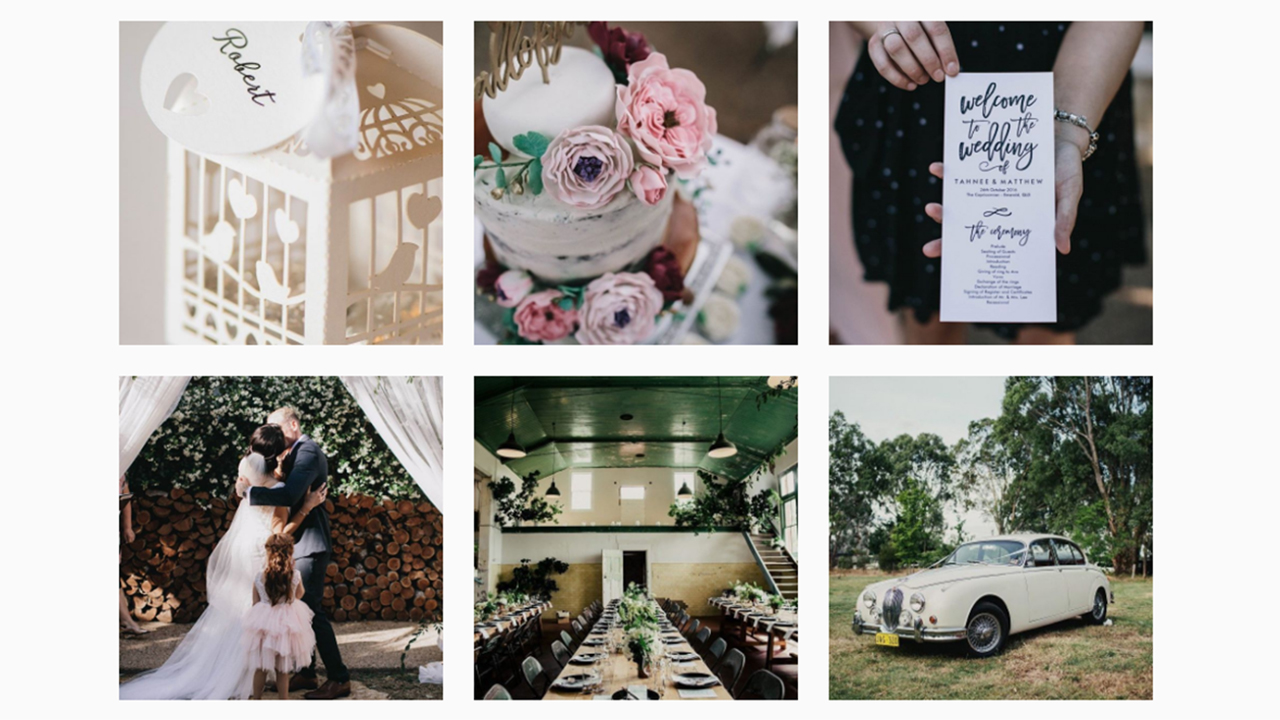 High engagement
Instagram is a great method to showcase your work and interact with your audience, allowing your to develop a true persona to your brand, therefore increasing your likeability. Be sure to use captions to keep your audience engaged, inspired and encourage them to take action, whether that action is to like, follow or comment, or to call you or visit your business.
Find out what resonates with your audience
Pay attention to what your target demographic is saying, posting and liking. If you want to take this a step further, you can view a full breakdown of your follower's demographics on Instagram itself, or through software like Social Rank. You can also see the kinds of emojis, bio words, hashtags and popular times to post, as well as being able to view your most influential followers. Interacting with these accounts is a great way to gain traction on your account. Plus, they already like your business so you could approach them to secure a sponsored post.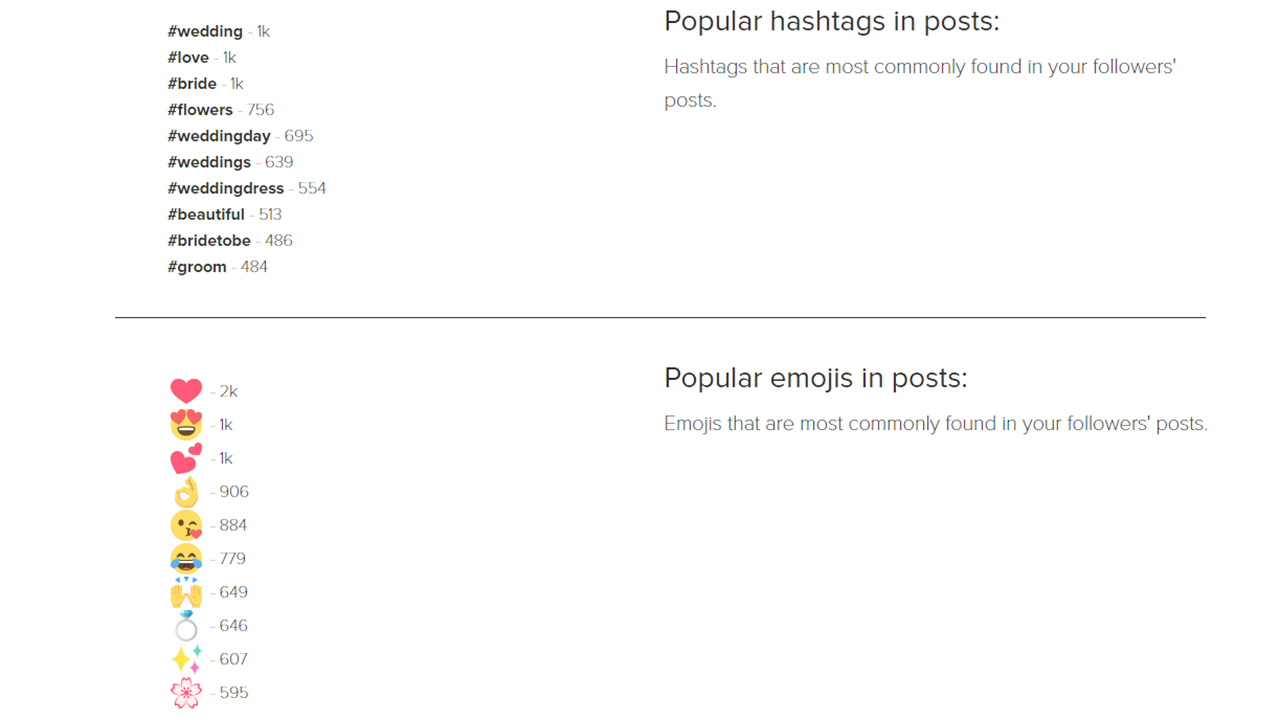 Use your own hashtag to generate loyalty and content
Firstly, make sure it's not taken, then start promoting it! Encouraging your followers to use your hashtag is a great way to gain content for your social media channels while gaining exposure using your existing audience. Did you know that 98% of brides in 2016 had been to between one and five weddings in the previous year? Using your happy clients to generate leads will only enforce your businesses authenticity in the client's mind. This, along with quality reviews and images on your storefront, will increase your traction exponentially.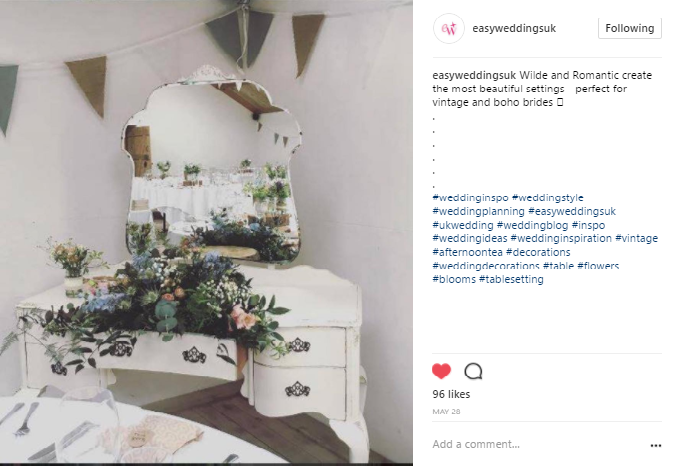 Use a link in bio
Be sure to fill out your biography with valuable information that your audience will need straight away, like your name, title and in most cases, location. Nothing is more frustrating than not being able to find the information you need straight away! Add a link to your biography page so you can gain some traffic from Instagram, and change the link to suit your posts and mention it in your captions. That way, you're urging your audience to take action. You can track your click-throughs per week on Instagram's insight tool, and monitor them more closely on Google Analytics.

Engage and conquer
Comment, like and follow people that you think may be interested in your business! The best way to get them to notice you is to be in their line of sight! Brides and grooms of 2017/2018 are on Instagram. All you have to do is find them! Search through hashtags (use the most popular in Social Rank or ones that closely relate to your business) to find your ideal audience! Or, browse your competitors or similar accounts to see who is interacting with them. They could be your clients too!