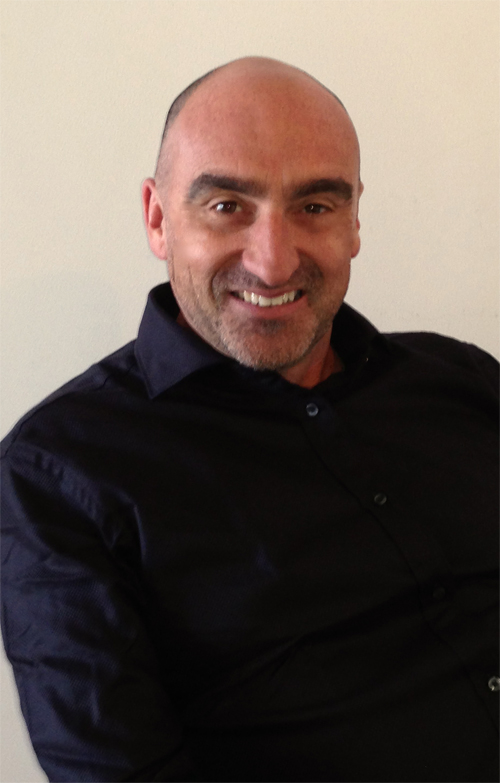 Adrian Christian – Easy Weddings' Commercial Director
Born and raised in Christchurch, New Zealand, Adrian Christian has been with Easy Weddings for 18 months.
As Easy Weddings' Commercial Director, Adrian is in charge of all commercial partnerships and works closely with our Sales Department.
Among the commercial partnerships Adrian creates and manages, he's also responsible for the banner ads you see across the Easy Weddings network which are often purchased by companies such as Myer and Flight Centre. He works with our wedding directory client who wish to boost their current advertising and get even more exposure, too.
Adrian moved to Melbourne 10 years ago and, before joining Easy Weddings, spent more than two decades working in sales and advertising management for New Zealand's biggest TV and radio networks.
"The thing I love most about working for Easy Weddings is that we get things done quickly," says Adrian whose first job was an afternoon milk run where he'd deliver trolley loads of milk bottles after school each day.
"We're nimble and aren't hamstrung by bureaucracy. If we see something that needs doing or fixing, it gets done or fixed almost immediately."
Adrian, pictured with son Hugo below, loves to keep fit. He's a keen runner who adores skiing as much as his regular beachside runs at dawn.
It's a good thing he's such a fan of running, too, because Adrian is also a rather enthusiastic foodie and says that his runs are vital for burning off the delectable meals he enjoys each week.
In his circle of food-loving friends and family, Adrian is most famous for his Asian-inspired lamb shanks with wasabi mash, a dish he's perfected over the years.
"It's my signature dish," says Adrian who first tasted it at a restaurant in New Zealand 15 years ago.
"I tried to make it the next week and it didn't work, and then I tried again and again and eventually it turned into a very different dish that is now very much my own."
"After all, not too many people would mix wasabi with anchovies and lemongrass, but the result is mouth-watering. And what is life unless we take chances and have fun?"
Wise words, indeed, Mr Christian!
If you're interested in boosting your directory advertising and creating a banner campaign, please contact Adrian directly.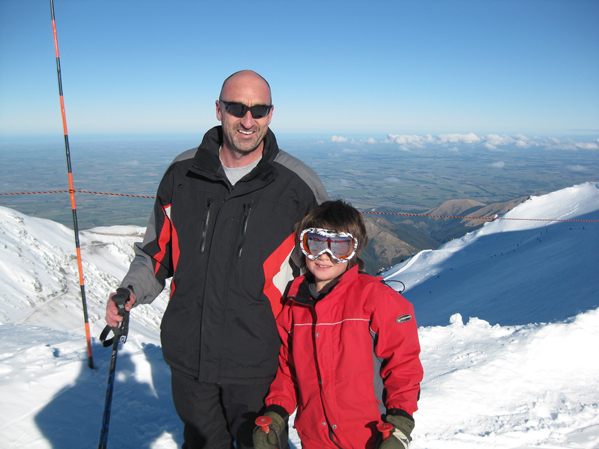 Adrian has kindly shared the recipe for his top-secret Asian-inspired lamb shanks with wasabi mash
Ingredients:
2 tbs flour
Pinch Salt
1 tsp Chinese five-spice powder
4 or 5 lamb shanks, Frenched
60ml (2 tbs) peanut oil
1 onion, finely chopped
4 garlic cloves, chopped
4 Anchovy fillets
1 small piece of lemongrass
3cm piece ginger, finely grated
1 red chilli, seeds removed, finely sliced
1L (4 cups) beef stock
60ml Chinese Cooking Wine
60ml oyster sauce
30ml soy sauce
30ml hoisin sauce
2 star anise
1 cinnamon stick
2tbs Peanut Butter
2 tsp cornflour
Method:
Preheat the oven to 180°C.
Combine the flour, salt and five-spice then roll shanks in the seasoned flour.
Heat the oil in an ovenproof casserole dish over medium heat. Add the shanks and brown on all sides, then transfer to a plate and set aside.
Add the onion, garlic, chilli, anchovies. diced lemongrass and ginger to the pan and cook for a few minutes until the onion starts to soften. Add the stock, wine, sauces, spices, peanut butter and lamb.
Bring to the boil, then cover and place in the oven for 1 1/2 hours. Remove from oven and strain sauce into a saucepan. Transfer shanks to a plate.
Combine cornflour with some cold water, stir into the sauce and bring to the boil.
Cook until thickened, then pour over shanks.
Serve lamb shanks with wasabi mash (mashed potato with a squirt of wasabi paste) and top with chopped spring onions.
Give it a try, it's sensational!