There's nothing better than warming yourself with a delicious treat in the middle of winter. Particularly if you're celebrating one of the best days of your life and have the opportunity to dig your teeth into a sugary sensation.
Wedding cake might be the dessert of choice for most weddings, but there are so many other dessert options you can choose from. Whether it's something that your venue or caterer provides or a food truck you can't live without on your big day, having a range of dessert options will not only keep your guests happy but it will also make sure you don't miss out on anything!
So if you're looking for the perfect winter wedding desserts to complement your wedding cake, then look no further.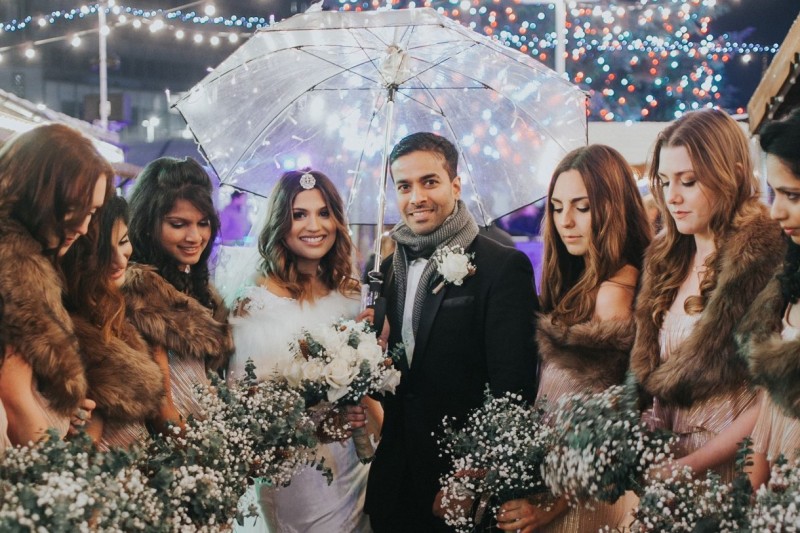 Hot Pudding
There's nothing quite like a hot pudding on cold or (hopefully not!) rainy day. And there are so many flavours to choose from. From self-saucing chocolate puddings, stick-date puddings, bread and butter pudding, rice pudding and traditional plum puddings; the list goes on!
Pudding will be an easy addition to your menu for many caterers and will help warm your guests from the inside out. Bonus tip, pair it with some hot custard to add to that wintery feel. You'll thank me later.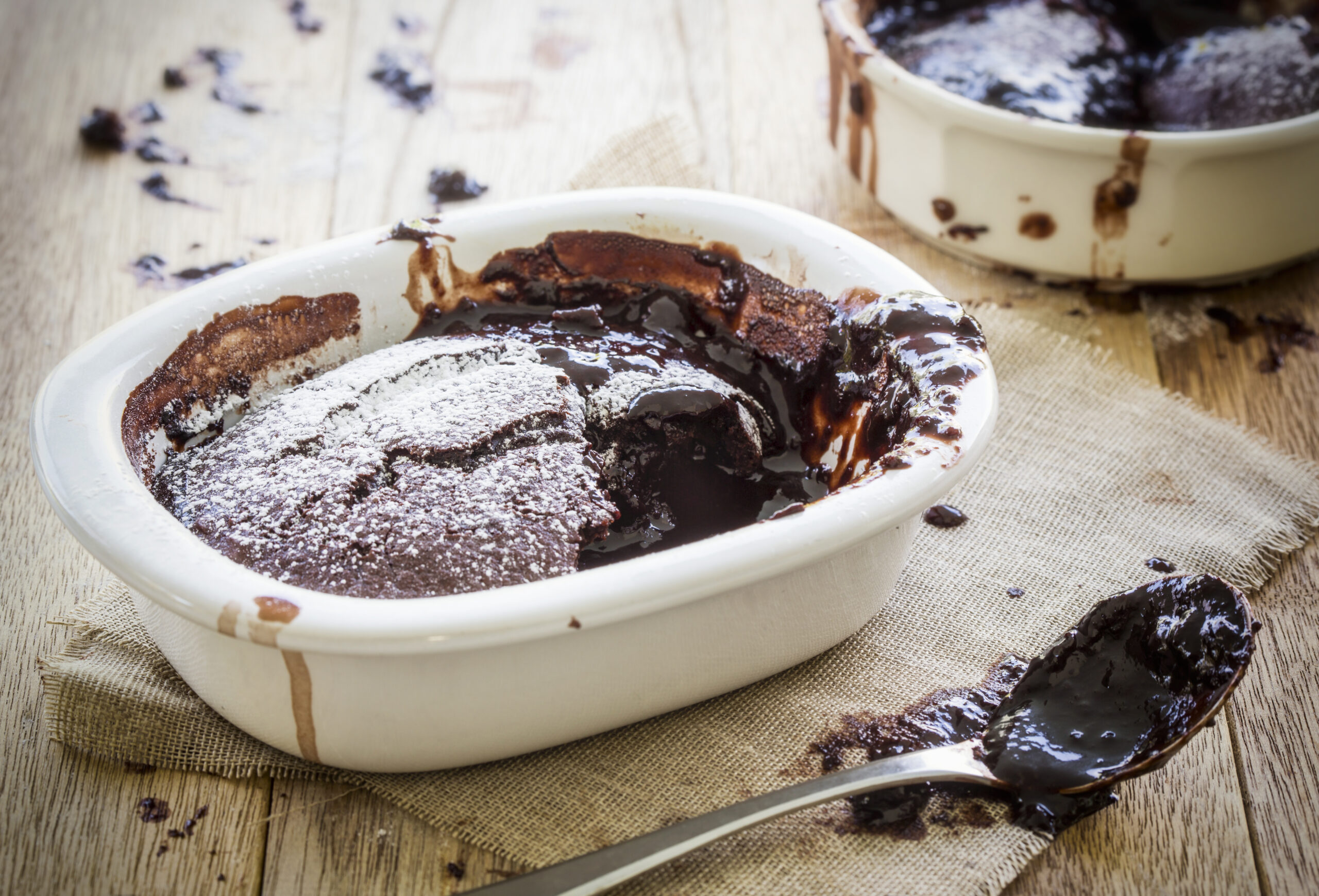 Waffles
Waffles aren't just an American breakfast food, they are a delicious dessert that has made its way around the world. A hot waffle paired with Nutella, banana, custard or strawberries will have your guests drooling with anticipation from the moment you say "I do."
Plus they're readily accessible now with many couples choosing to order food trucks for their weddings. This can be a great option if you're having a wedding with an outdoor area or outdoor access and can help keep your guests entertained while you're off having photos.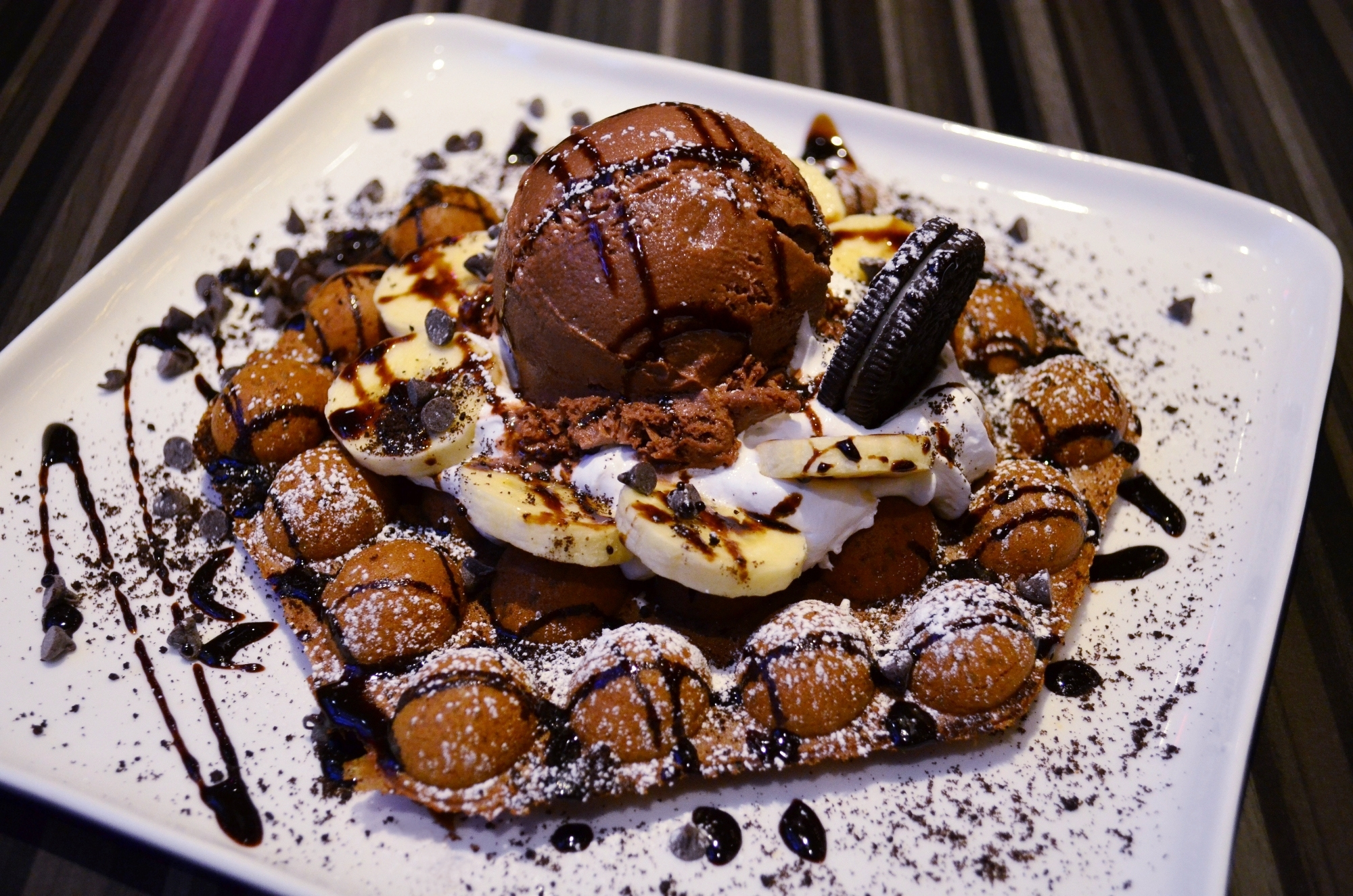 Crepes
French Provincial and European-style weddings are very on-trend at the moment, so take your theme to the next level by having some European street-style crepes at your wedding.
They're fun, handmade, and can be topped with a range of amazing and delicious toppings to bring the whole dessert to the next level.
Just be careful if you're having something with drips of chocolate on it and wearing a white dress. You don't want to end up wearing your crepe!

Dutch Pancakes
Continuing on our theme of delicious European and breakfast foods are Dutch pancakes, also known as Poffertjes. Rather than being a thin pancake style like a traditional crepe, pikelet or pancake, Dutch pancakes are fluffy balls of pancake that can be served on plates or skewers.
Another treat that will be perfect for your food truck fetish, Dutch pancakes are served in bite-sized, easy to eat pieces and are just as delicious served with sugar or cinnamon as they are served with syrups and melted chocolates.
This is definitely one treat that will give you the warming satisfaction of seeing the heat rise off it as it's passed over the counter.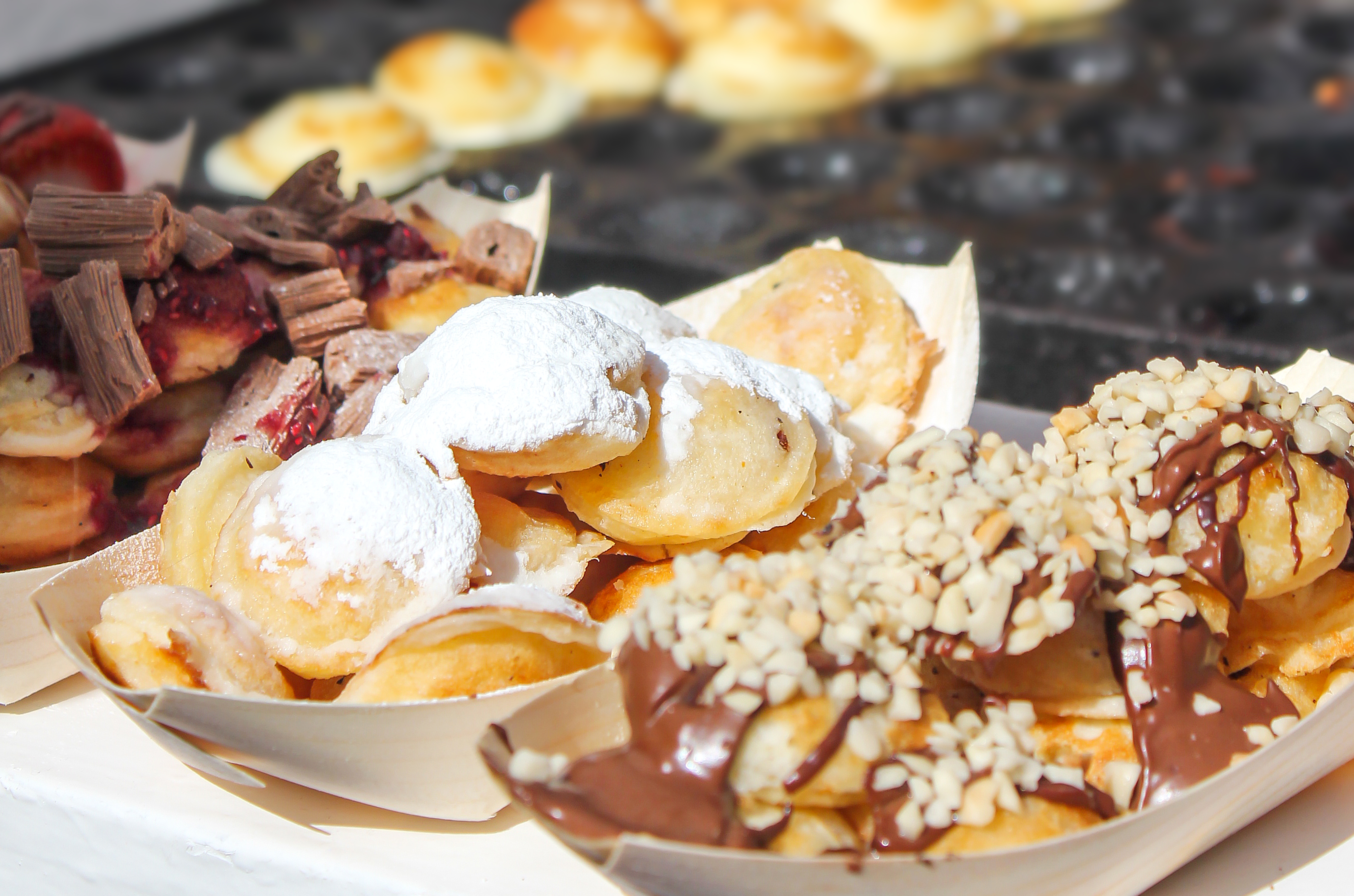 Pies, tarts and flans
If something a bit more traditional is your style then consider a hot pie, tart or flan to share for your dessert. Like pudding, these amazing pastry combinations can be served with a range of amazing sides and come in a variety of flavours for you to choose from.
Apple pie, blueberry pie, pecan pie – the list goes on! And what's more, it's a style of dessert that many caterers or venues should be able to achieve for a wintery day.
It's also easier than ever to make your pastry gluten-free to have a dessert that will be available for all allergies and dietary requirements.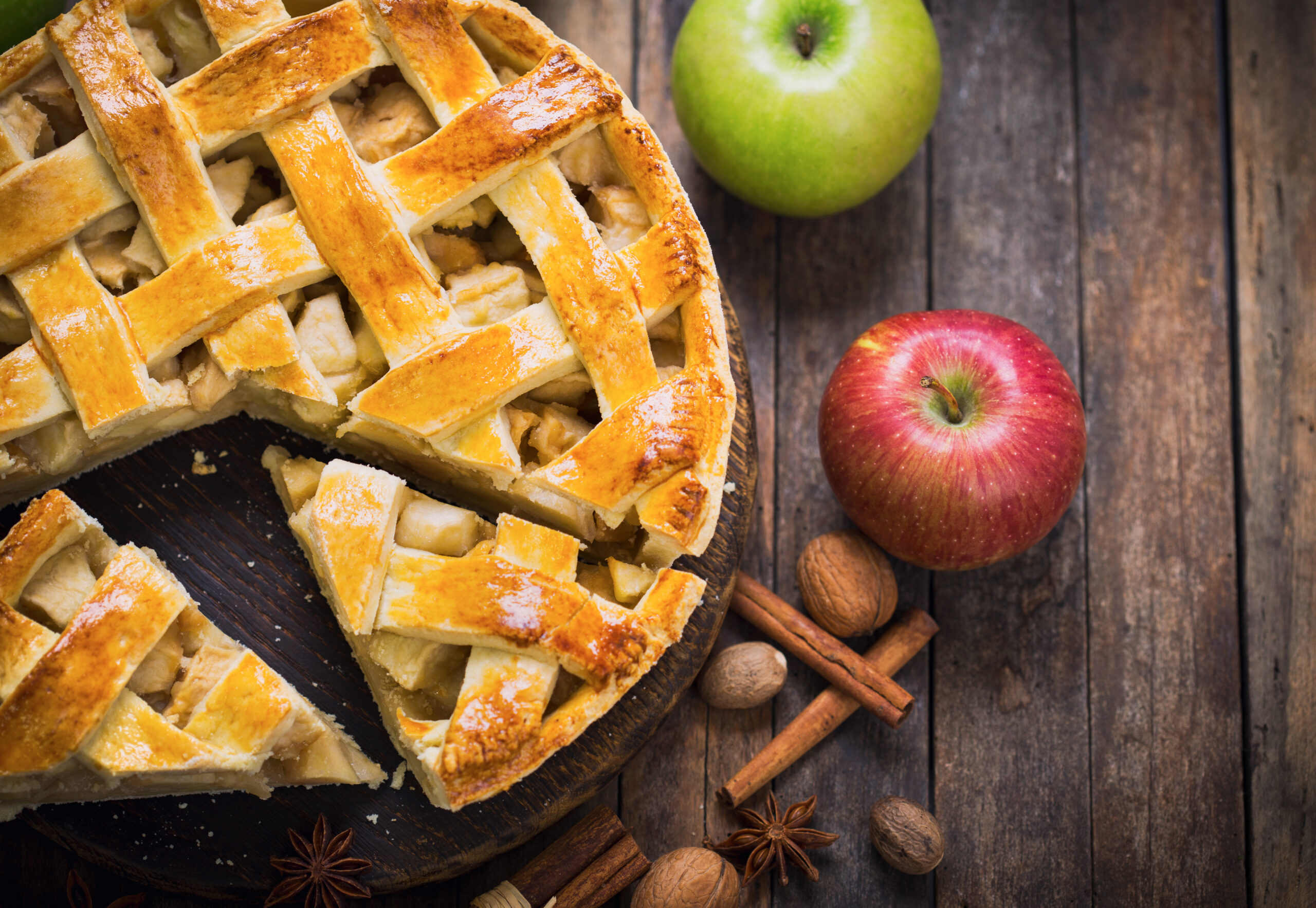 Hot Chocolate
Tea and coffee are often a staple at weddings and readily available for your guests to end their evening with. But if you're having a winter wedding consider ordering a coffee cart or hot chocolate cart instead.
While we might kid ourselves that hot chocolate is just another hot beverage, I'm sorry to say that it does actually come under the dessert category. It won't stop me from ordering my breakfast dessert in the mornings though!
There's nothing better than warming your hands around a piping mug of hot chocolate on a cold day, and this will be a great addition to your winter menu. You can make it that little bit more fancy by adding extra bits and pieces like marshmallows, vanillin sugar, cinnamon or caramel for an extra delicious treat.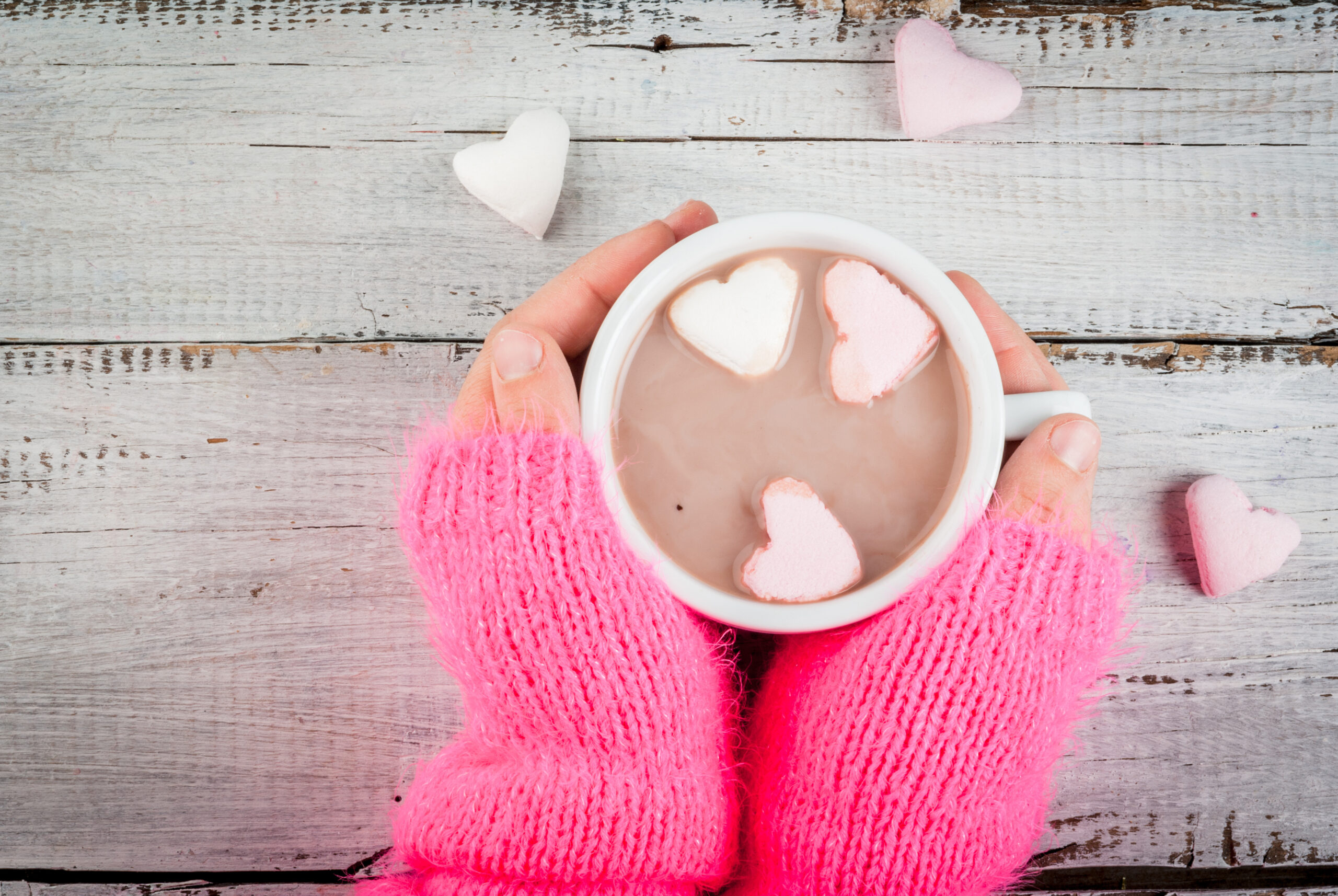 Hot Jam Donuts
Whether you're calling them 'donuts' or 'doughnuts' there's no denying it, they're delicious. Donut walls have become a big feature of weddings over the last 12 months and having the different types of icing and decorations displayed vertically on a wall is a great way to make your dessert table stand out that bit more.
However, if you're having a winter wedding then consider skipping the iced donuts and go for hot jam donuts instead. You might not be able to display them on a wall but your guests will thank you when they get to sink their teeth into something warm and sweet.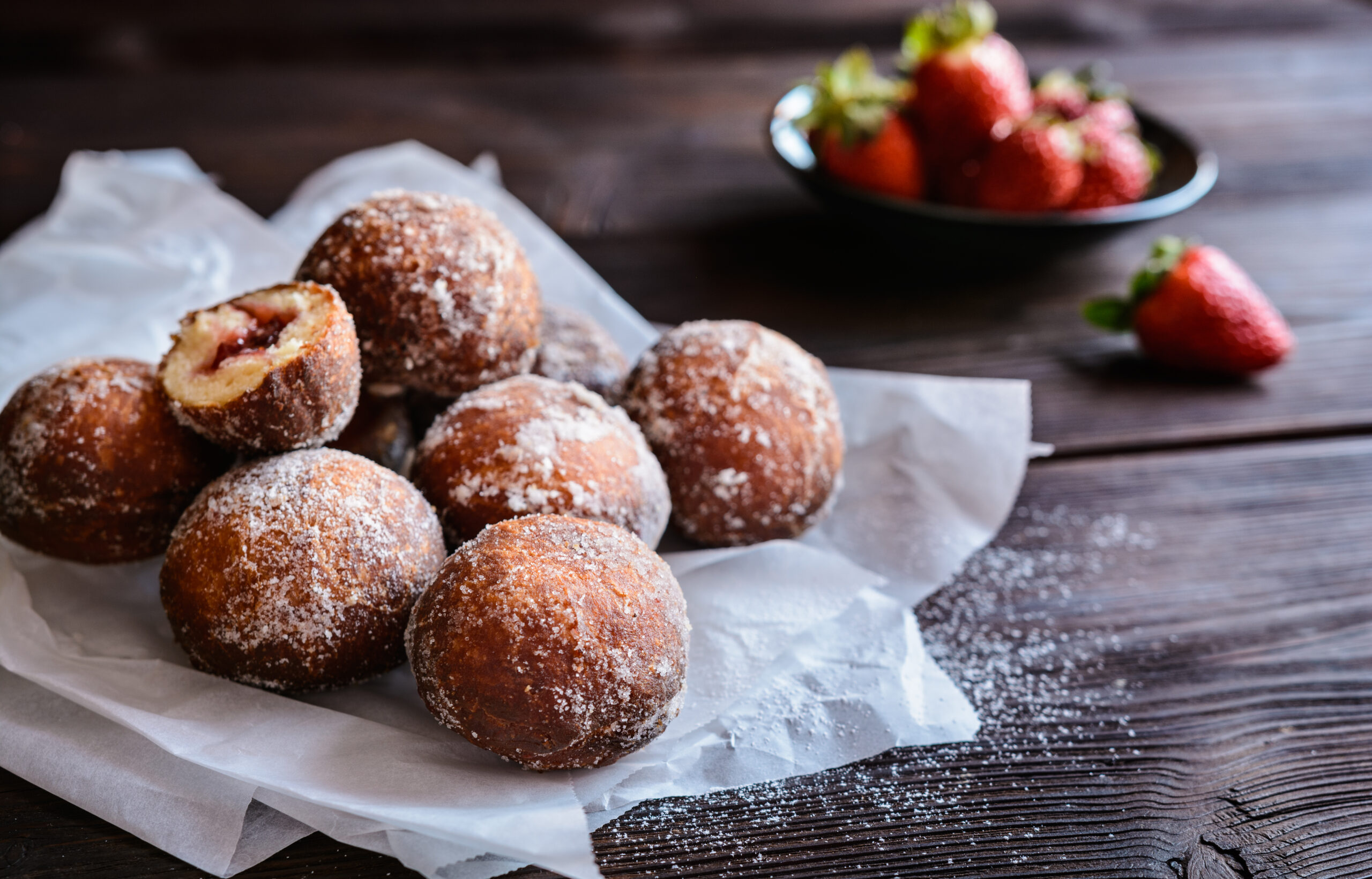 Mulled Wine or Mulled Cider
Some people might consider these more a staple than a dessert, but we think that they fall into both categories.
Hot drinks are a definite must-have for your wedding so to diversify your beverage menu consider some vats of mulled wine or mulled cider for your day. This can be a great option to warm your guests up after the ceremony and during your reception before your hot desserts are served.
Plus you can go down the route of having them available as just drinks, or making them that little bit sweeter if you're having fewer desserts. Mulled wine and cider recipes including butter and chocolate are a great way to add that thick creamy element to the drink and make it that much sweeter.