Weddings must be a breeding ground for true love, as Sidhara Udalagama met Francis Devinda de Mel at her best friend's wedding!
"We met in Sri Lanka when my best friend married Dev's brother," explains Sidhara, now 31. "We were paired together in the bridal party and almost instantly felt a connection. Little did we know that initial connection would go on to become an everlasting one."
The pair returned to their respective countries England and Australia but kept in touch in a long-distance relationship. "We both knew from the start that this was something special and that we wanted to spend the rest of our lives together."
Dev, now 36, popped the question just six months into their relationship while the pair holidayed in Sri Lanka, and they immediately got to planning their three weddings. "We had a legal signing in Sri Lanka, the church celebration in England that counted as our official wedding day, and a big celebration in Sri Lanka thereafter."
Sidhara and Dev were married on December 29, 2016 among 200 to 250 wedding guests – some of whom had flown in from countries around the world.
Sidhara describes their winter woodland wedding in Nottingham, UK as bittersweet. "It was also the day I said goodbye to all my friends who were like family to me as I was moving to Australia after the wedding. We wanted it to be a celebration of our love for each other and also a last chance to create memories with our nearest and dearest."
Photos courtesy of DRG Photography.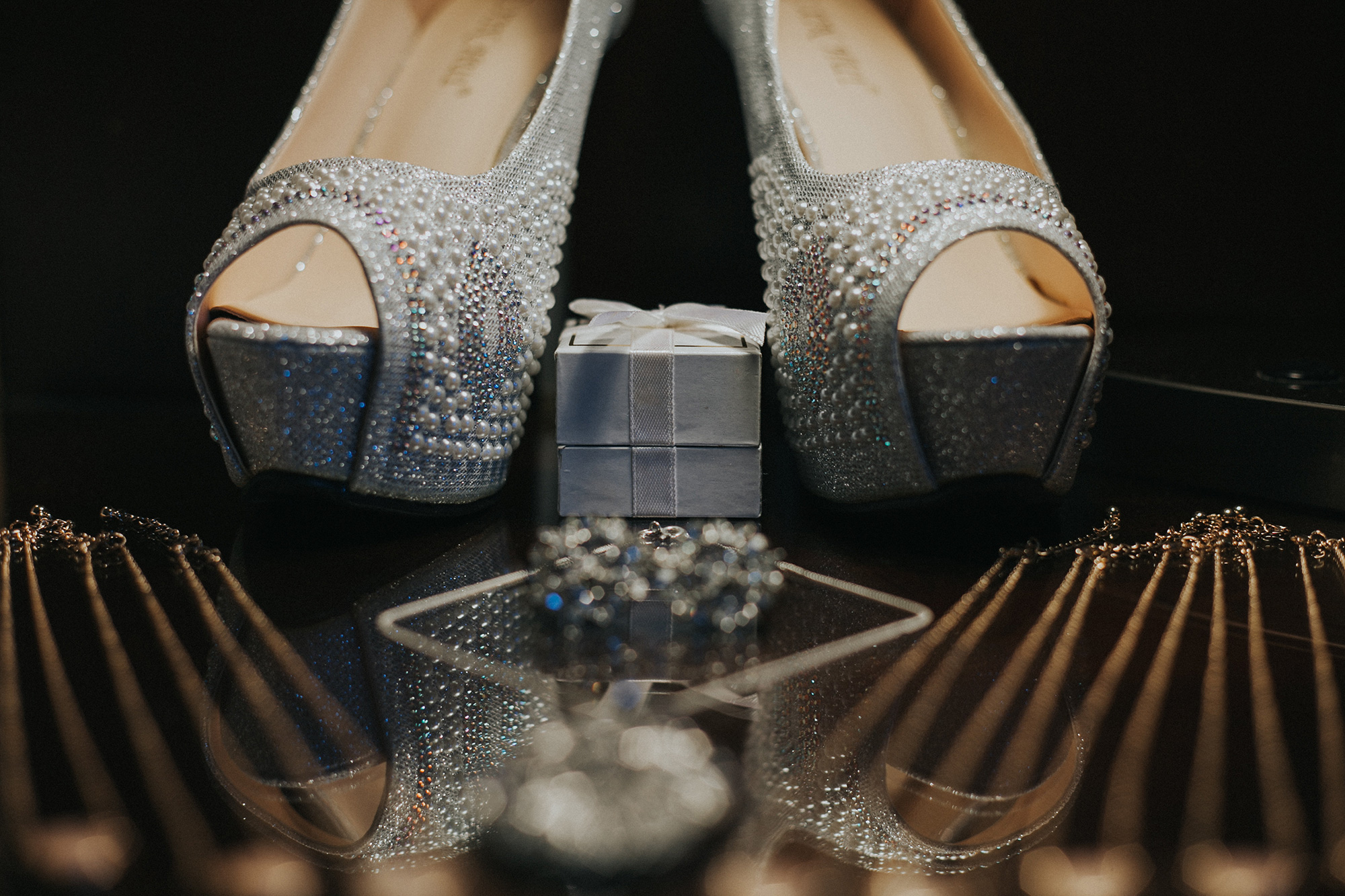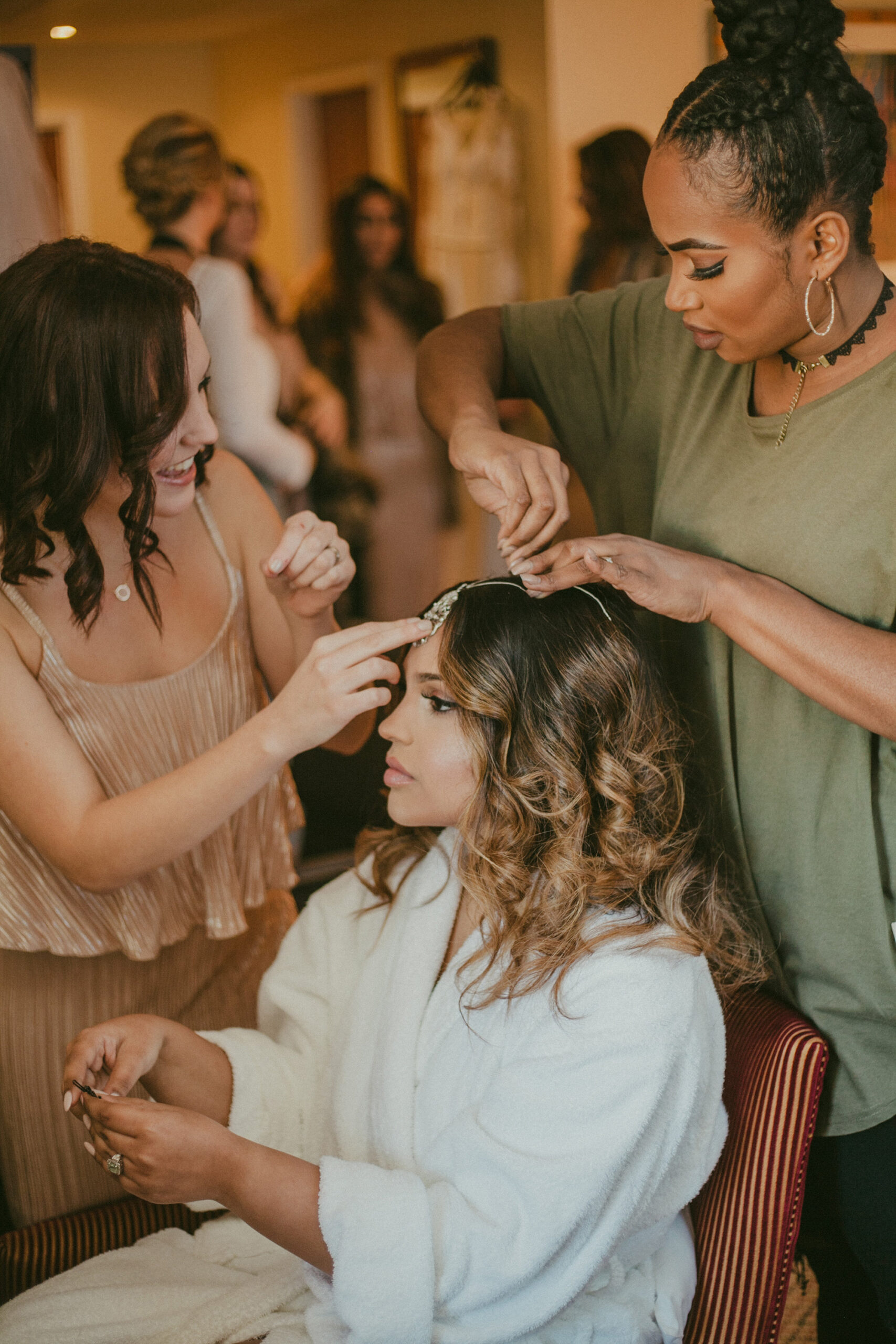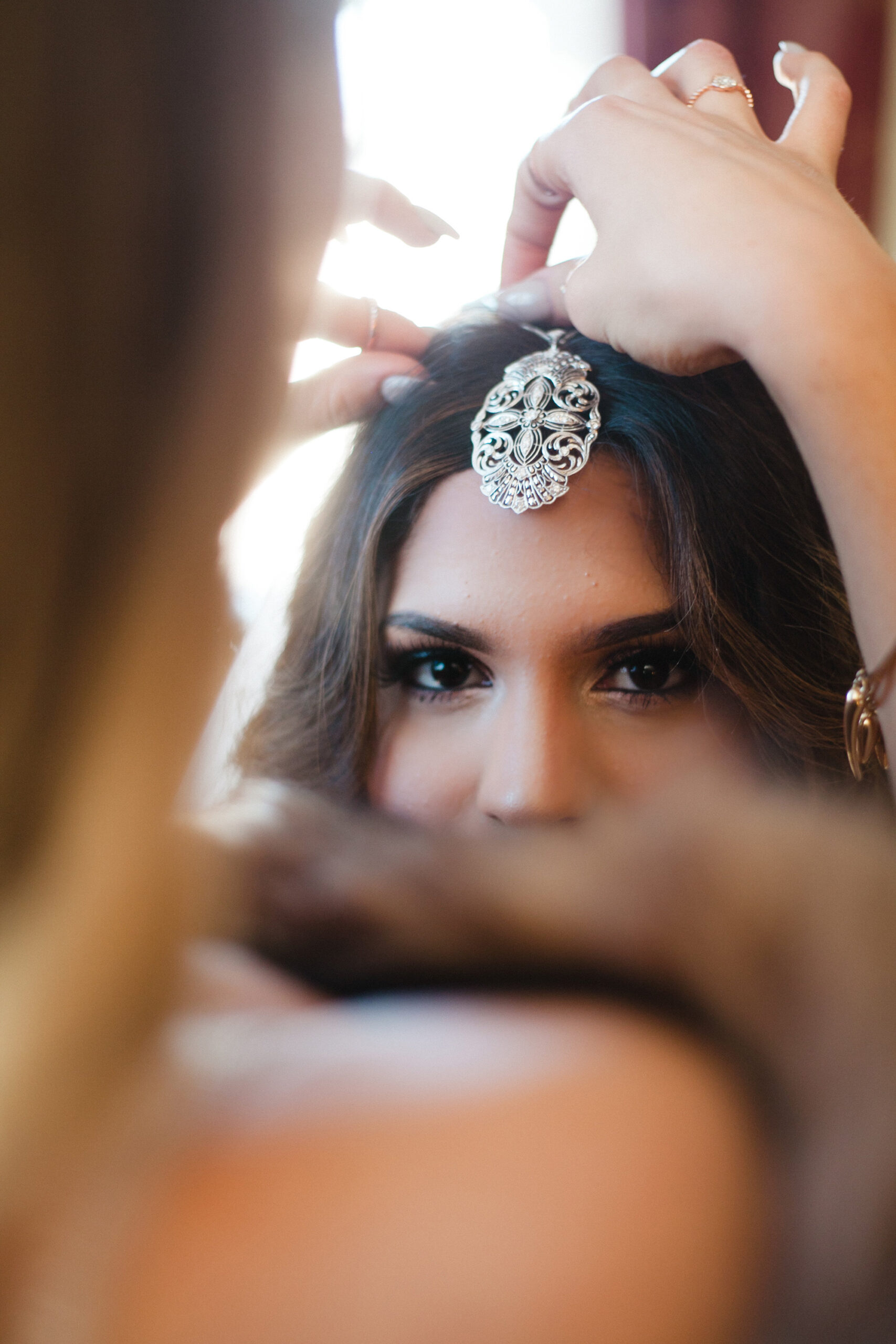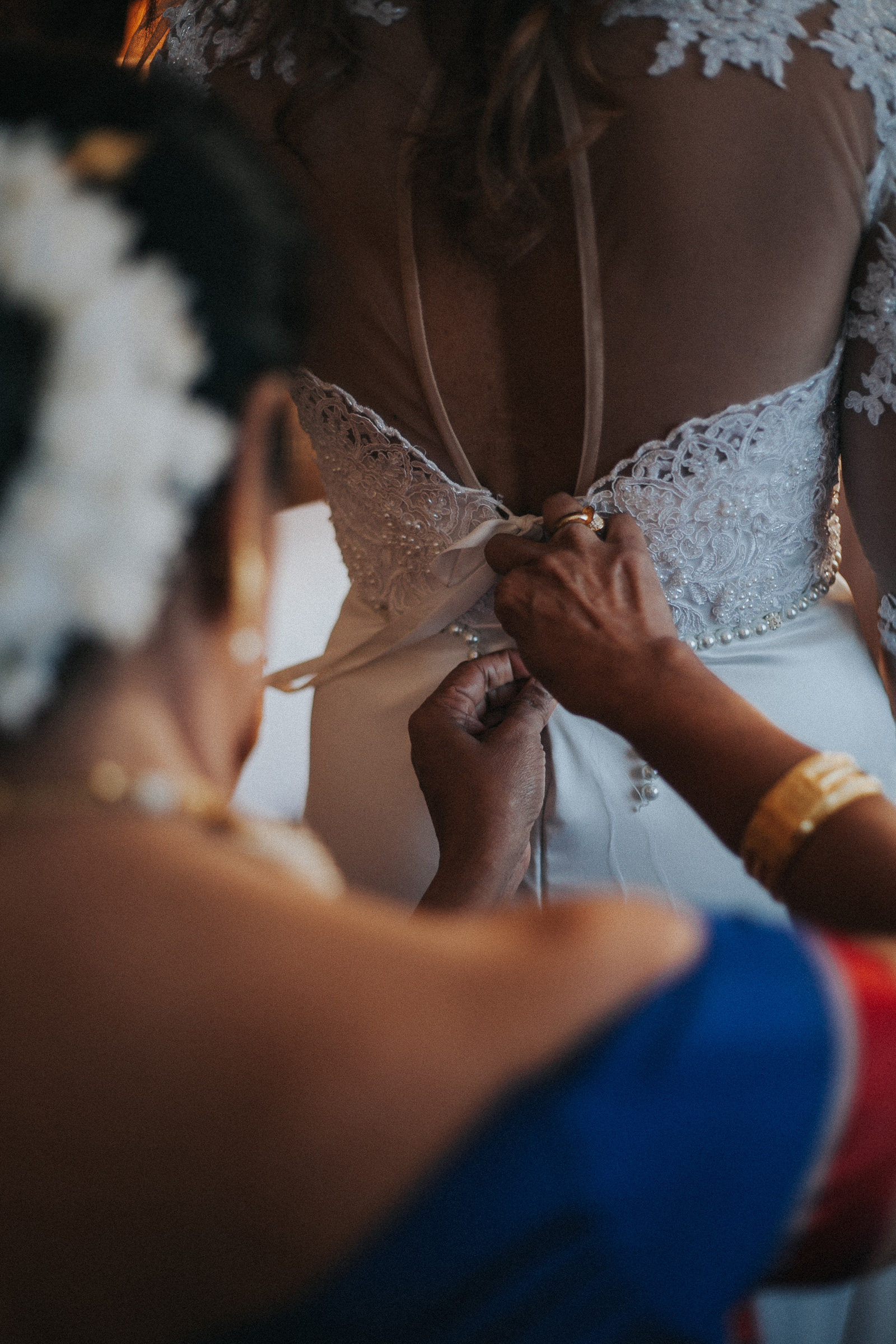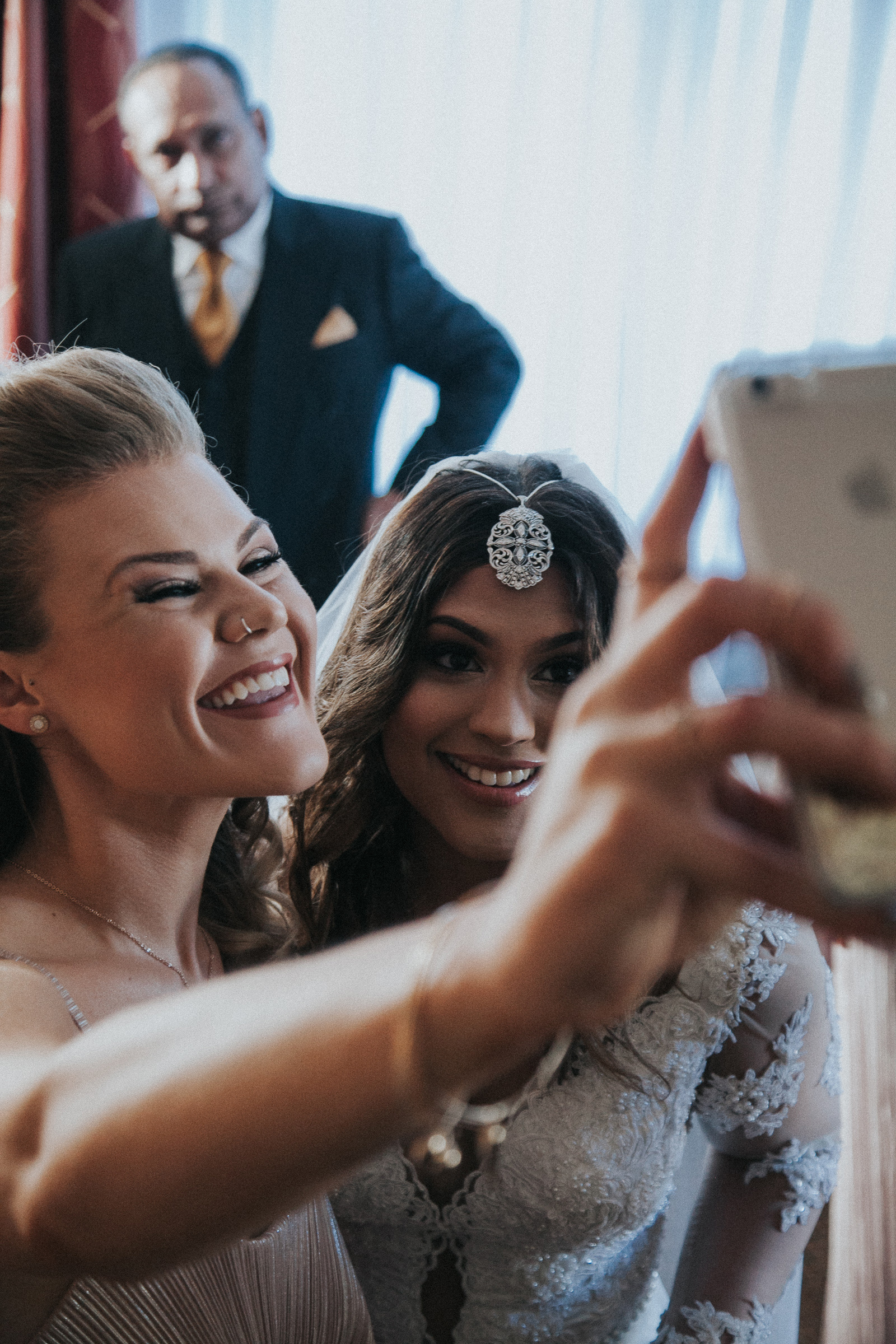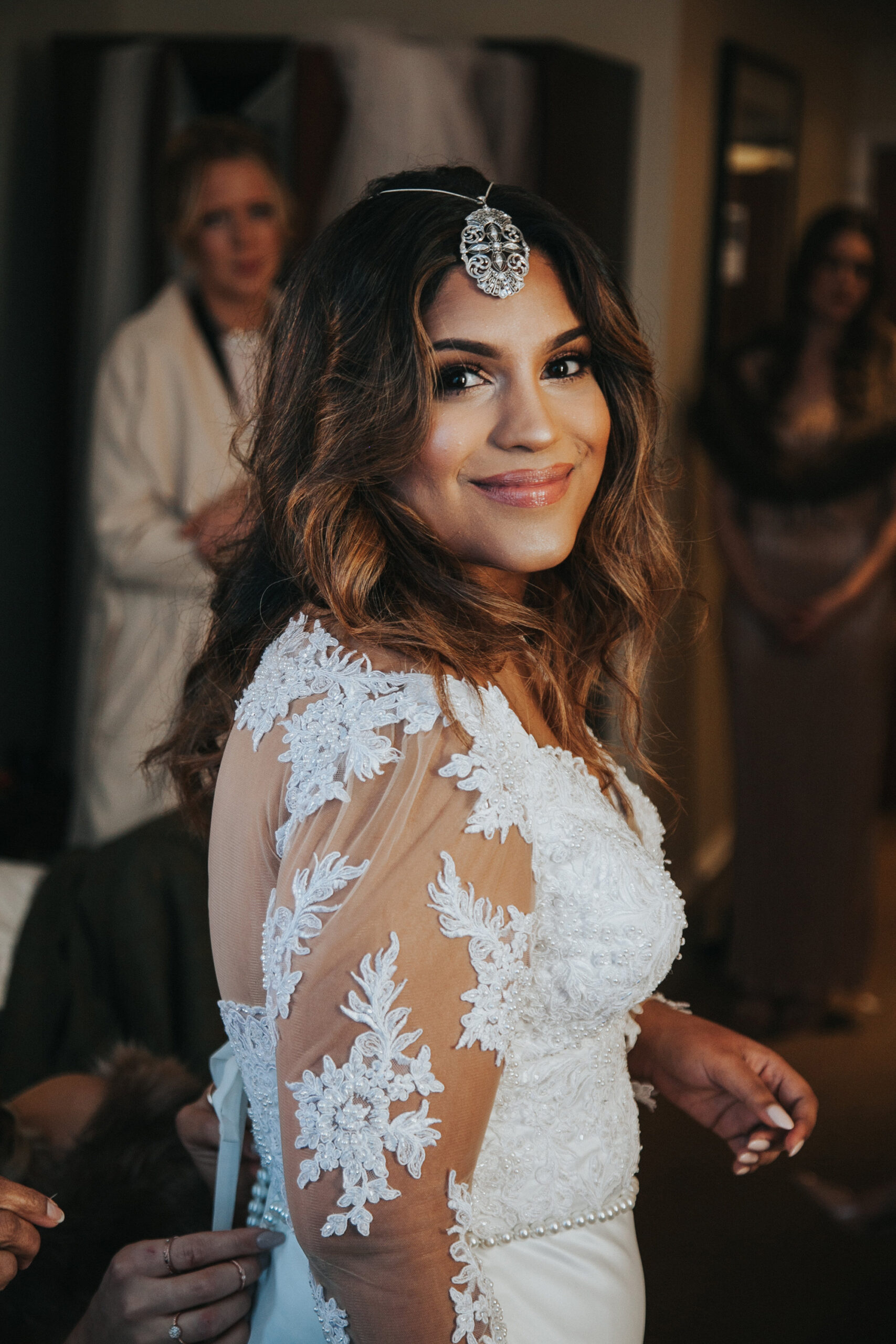 Sidhara's headpiece was originally her mother's diamond necklace, converted in such a way that Sidhara could wear it on her forehead. "A Sri Lankan version of a tiara, if you will."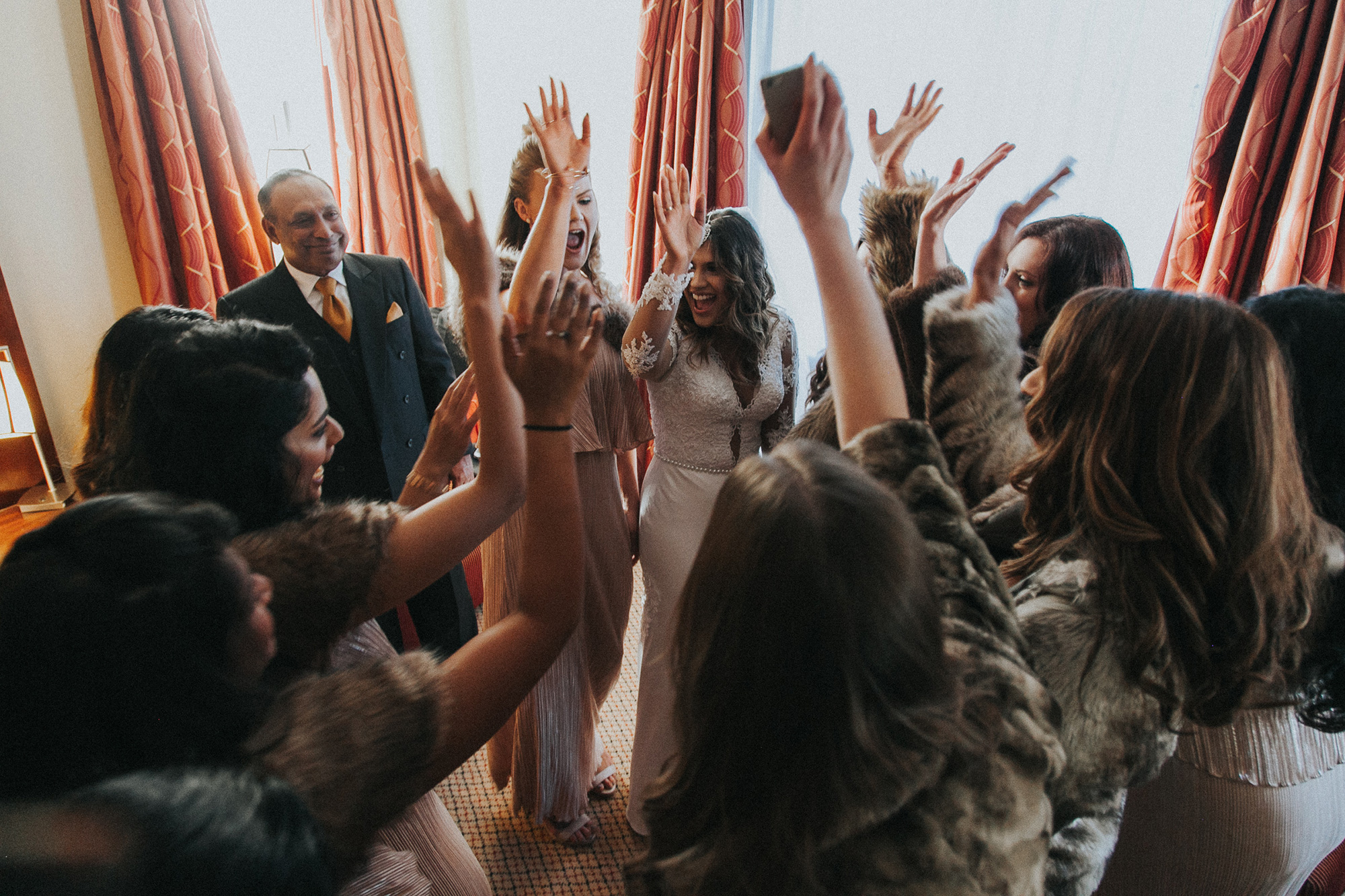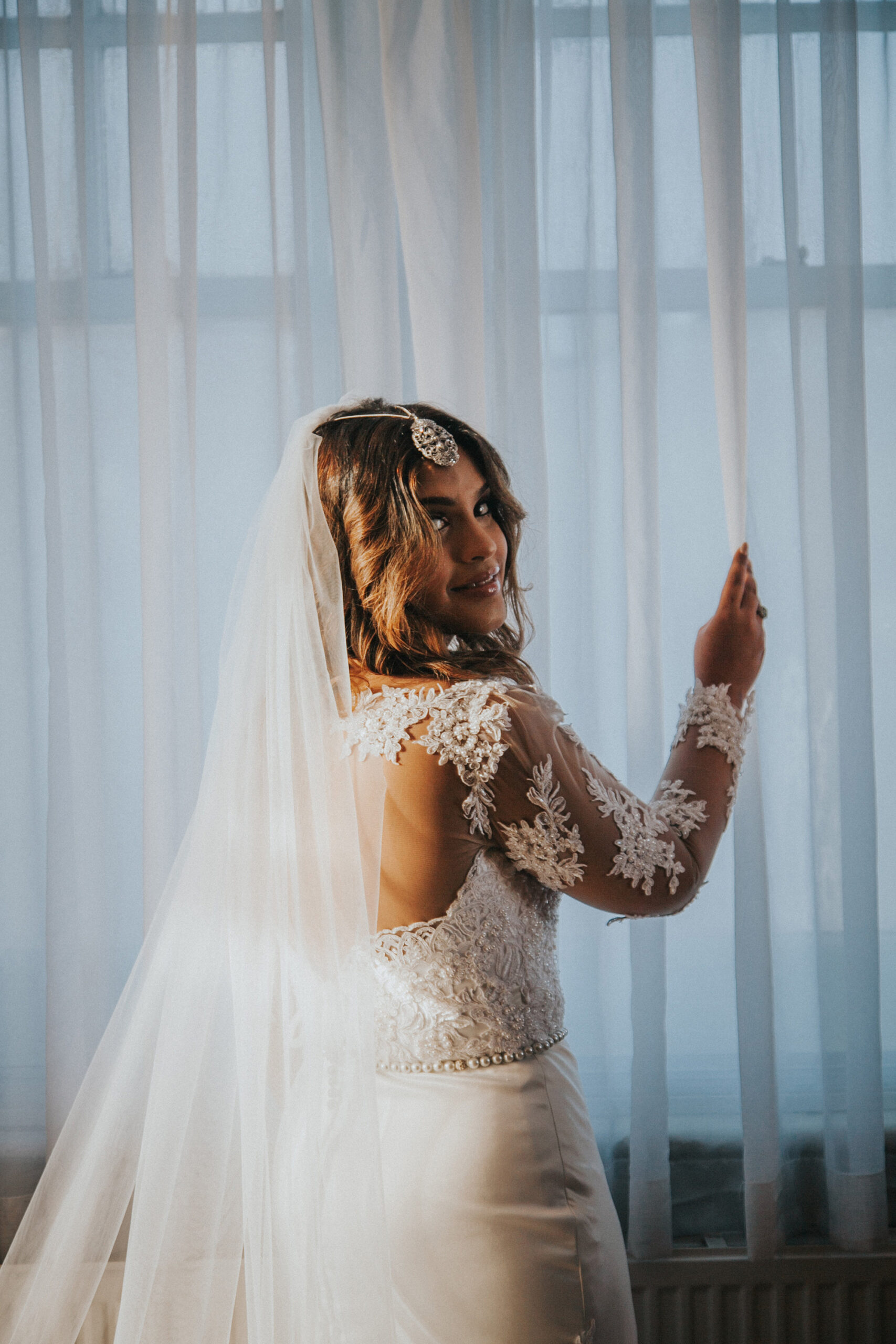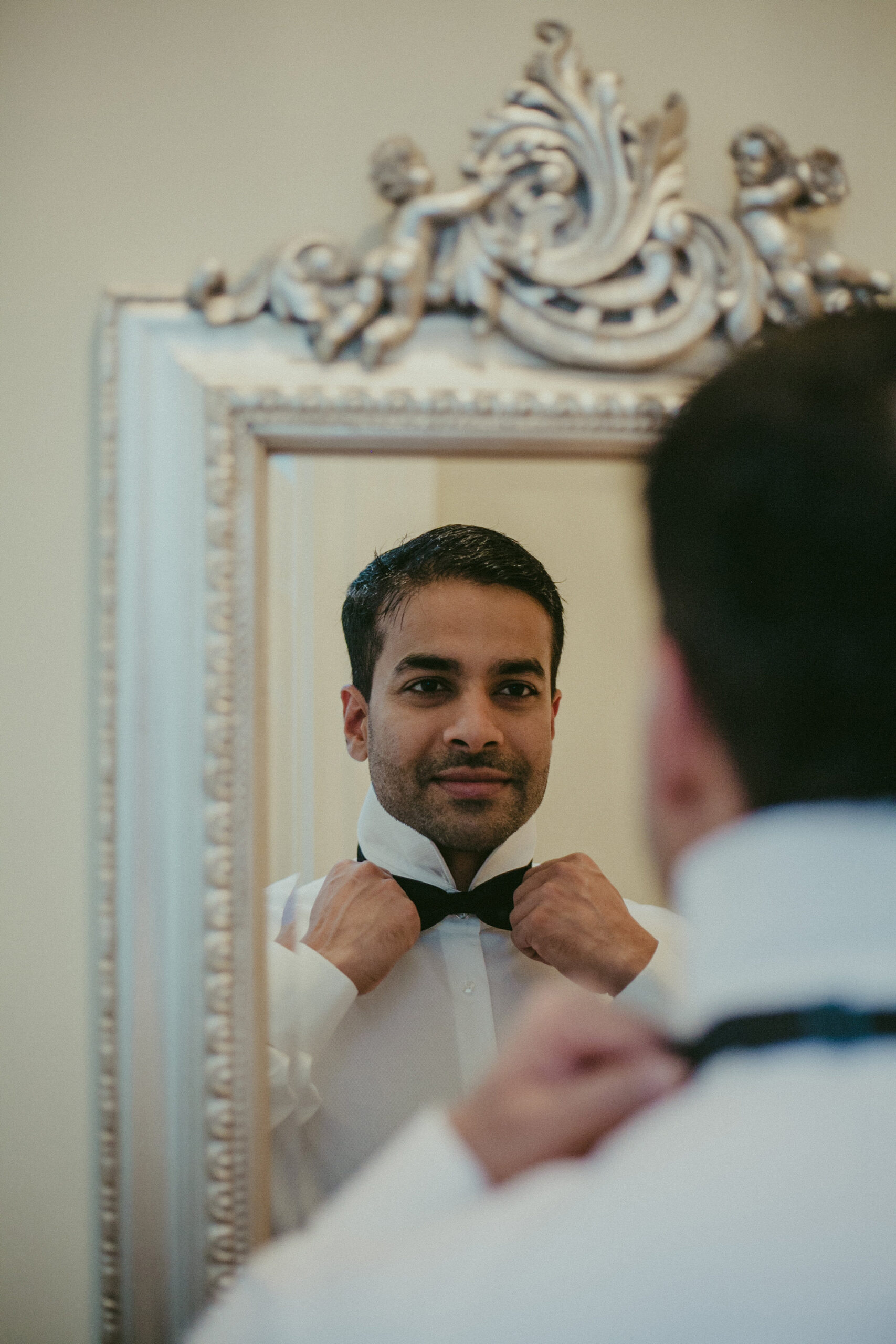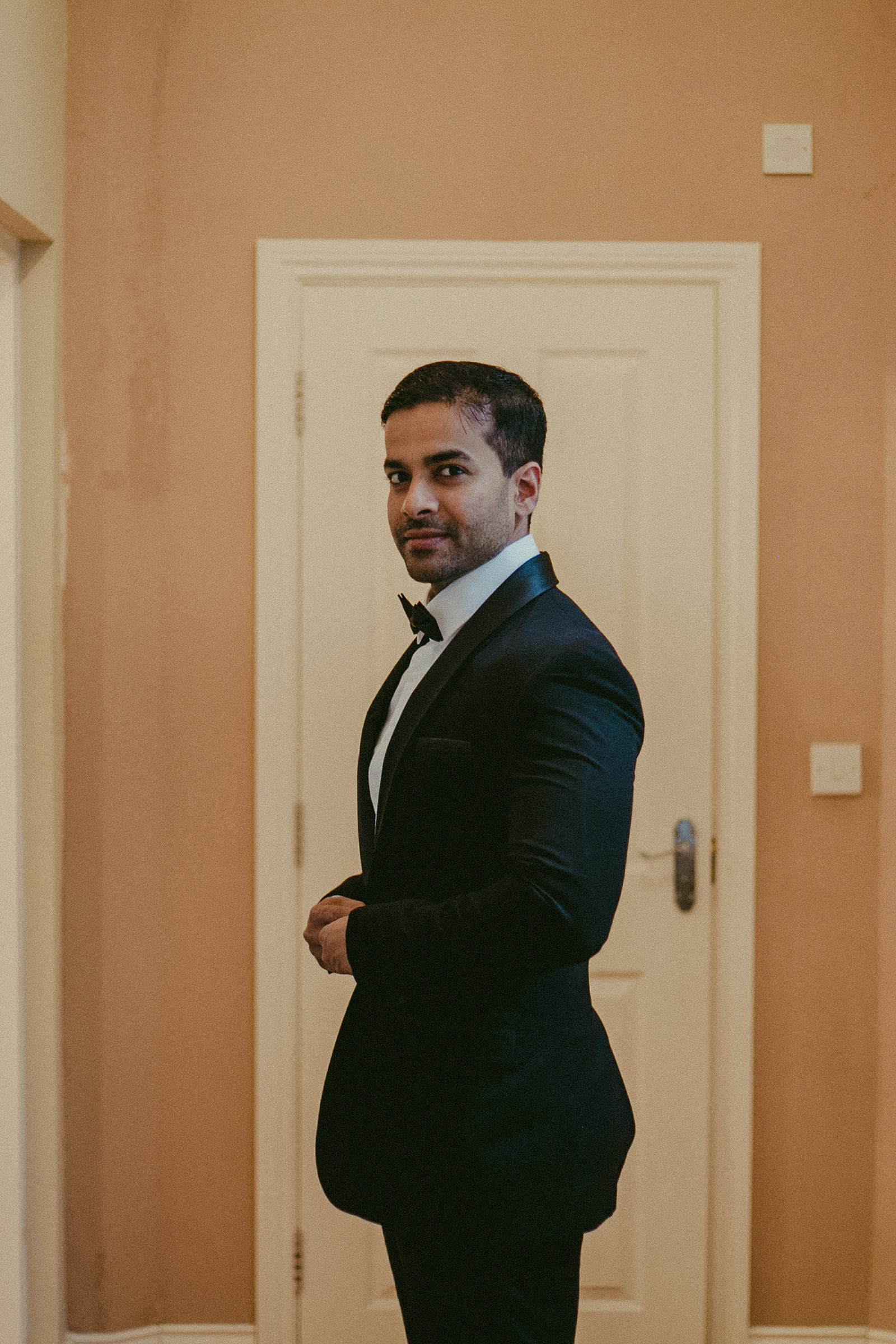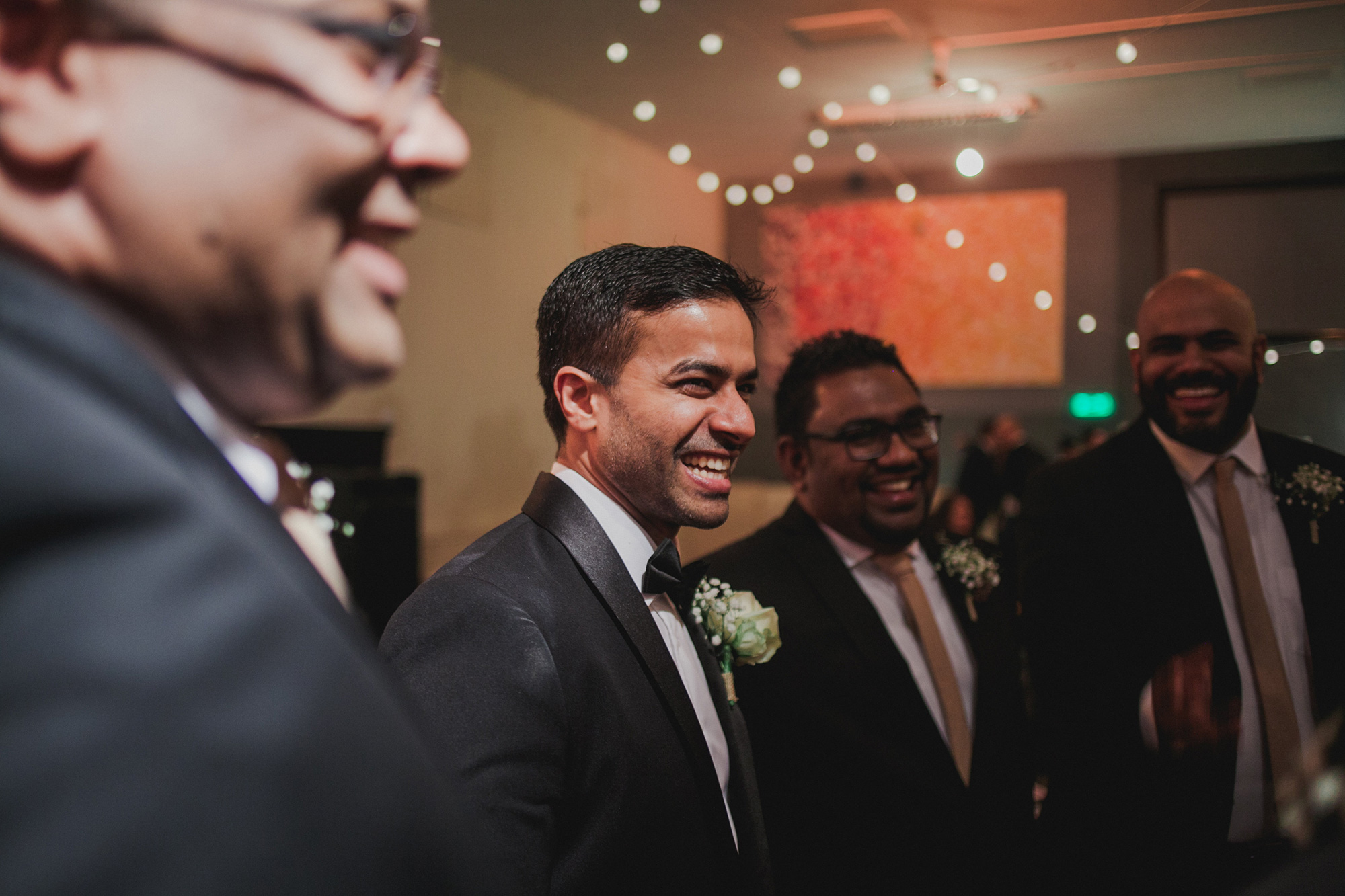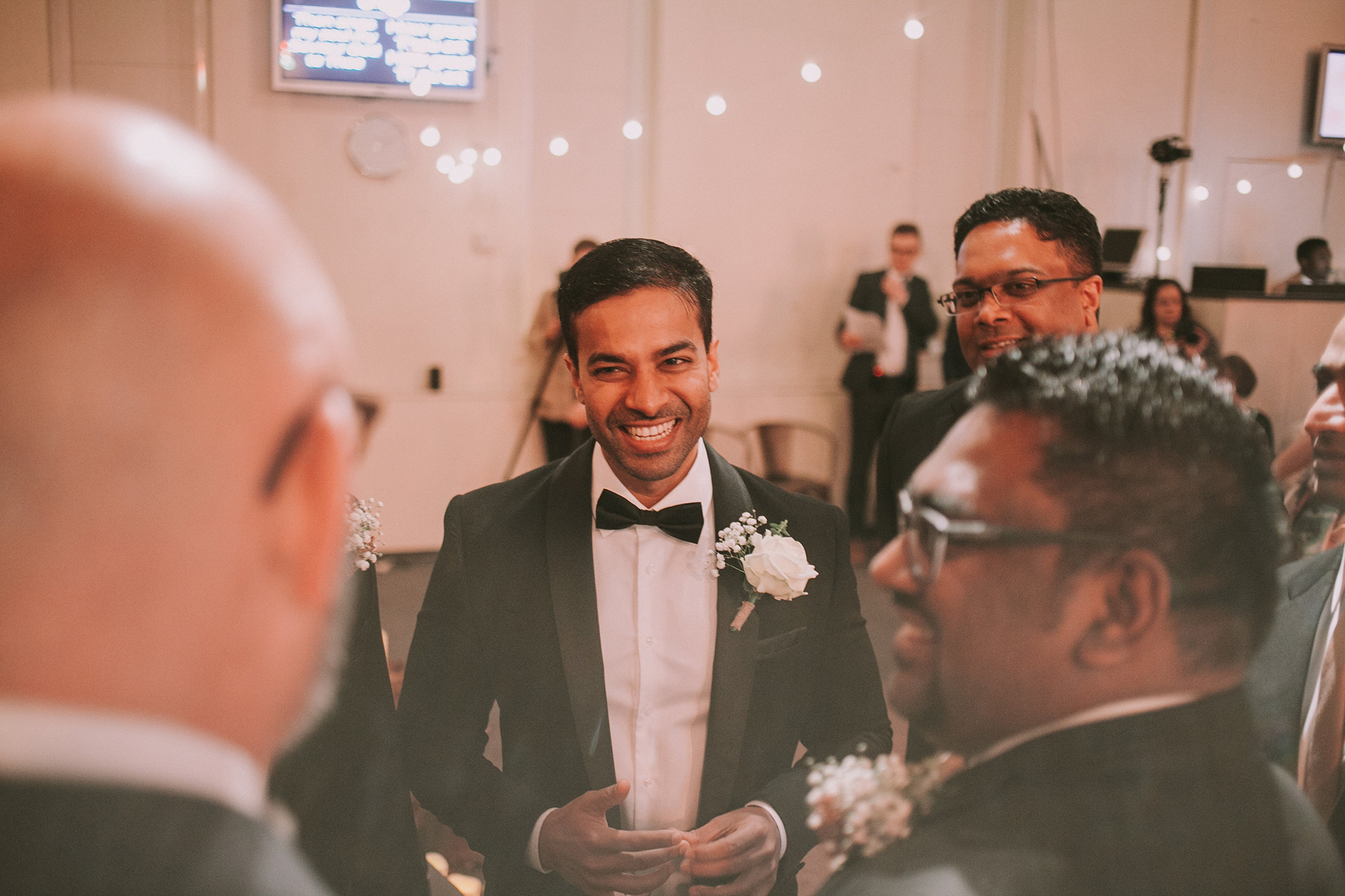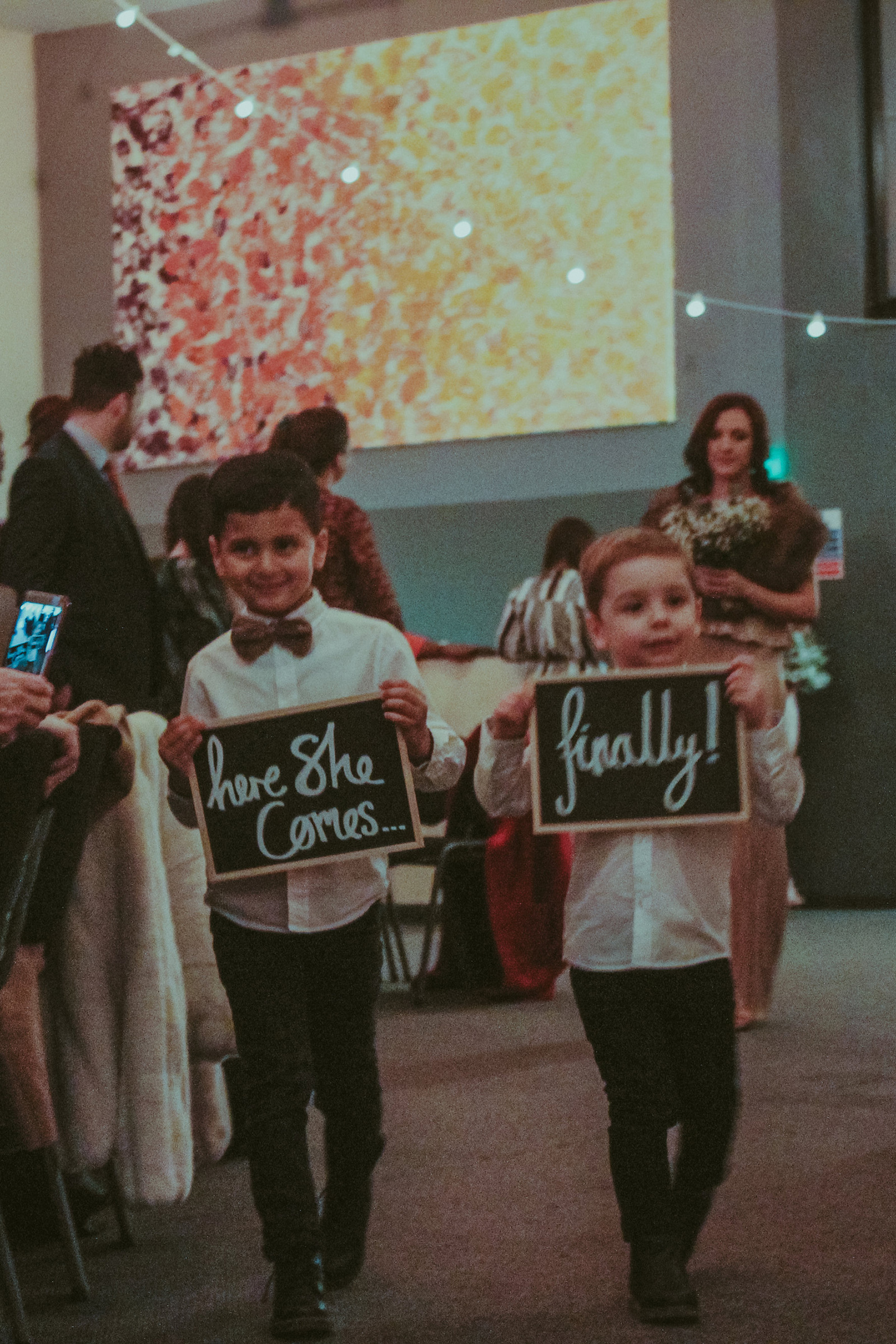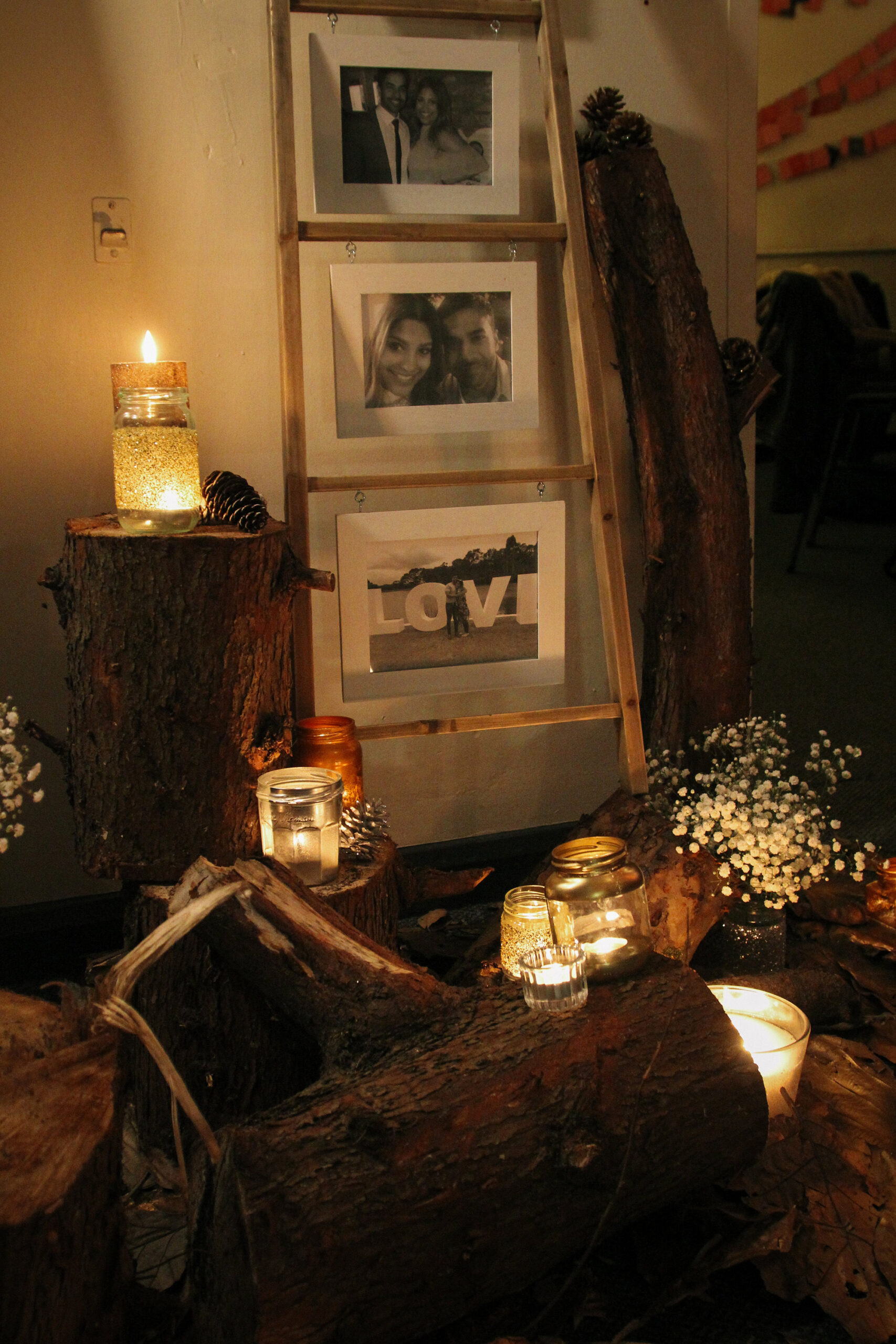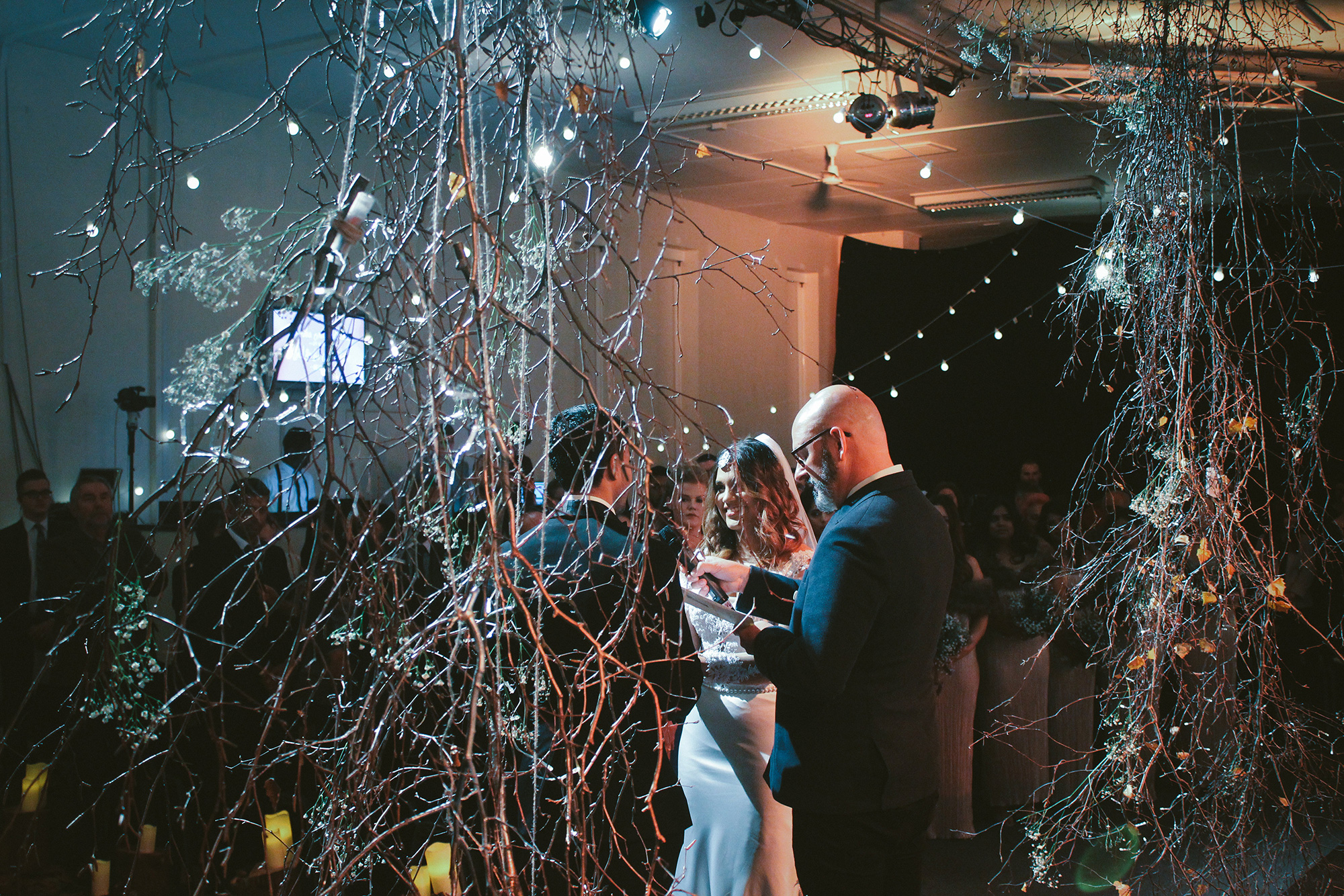 Sidhara and Dev wanted their wedding aesthetic to reflect their style – warm, intimate, simple, yet detailed. "We chose a winter woodland theme because it was seaonally appropriate and allowed us to bring in that atmospheric warmth with candles, autumnal colours, and mixed metals."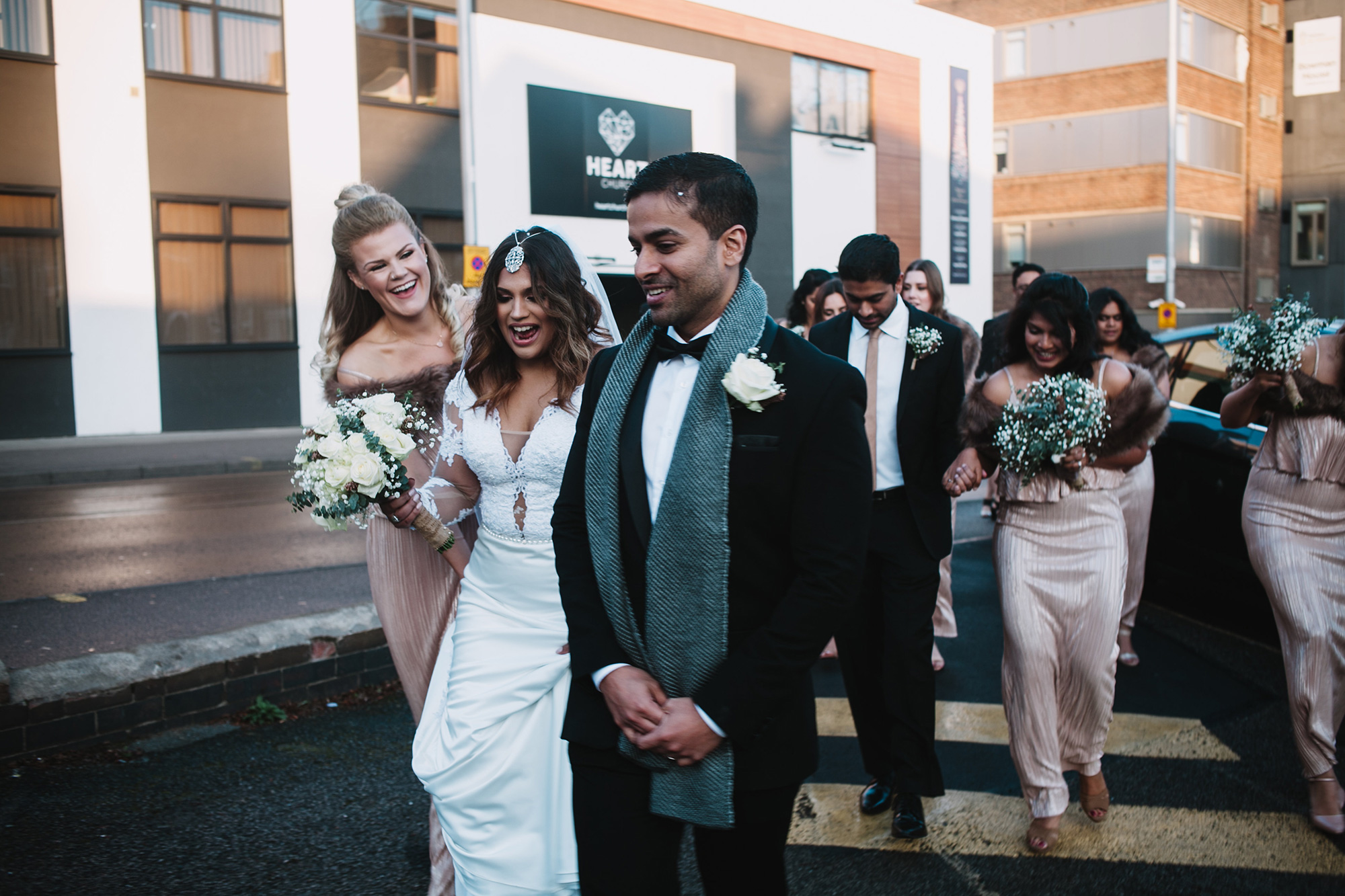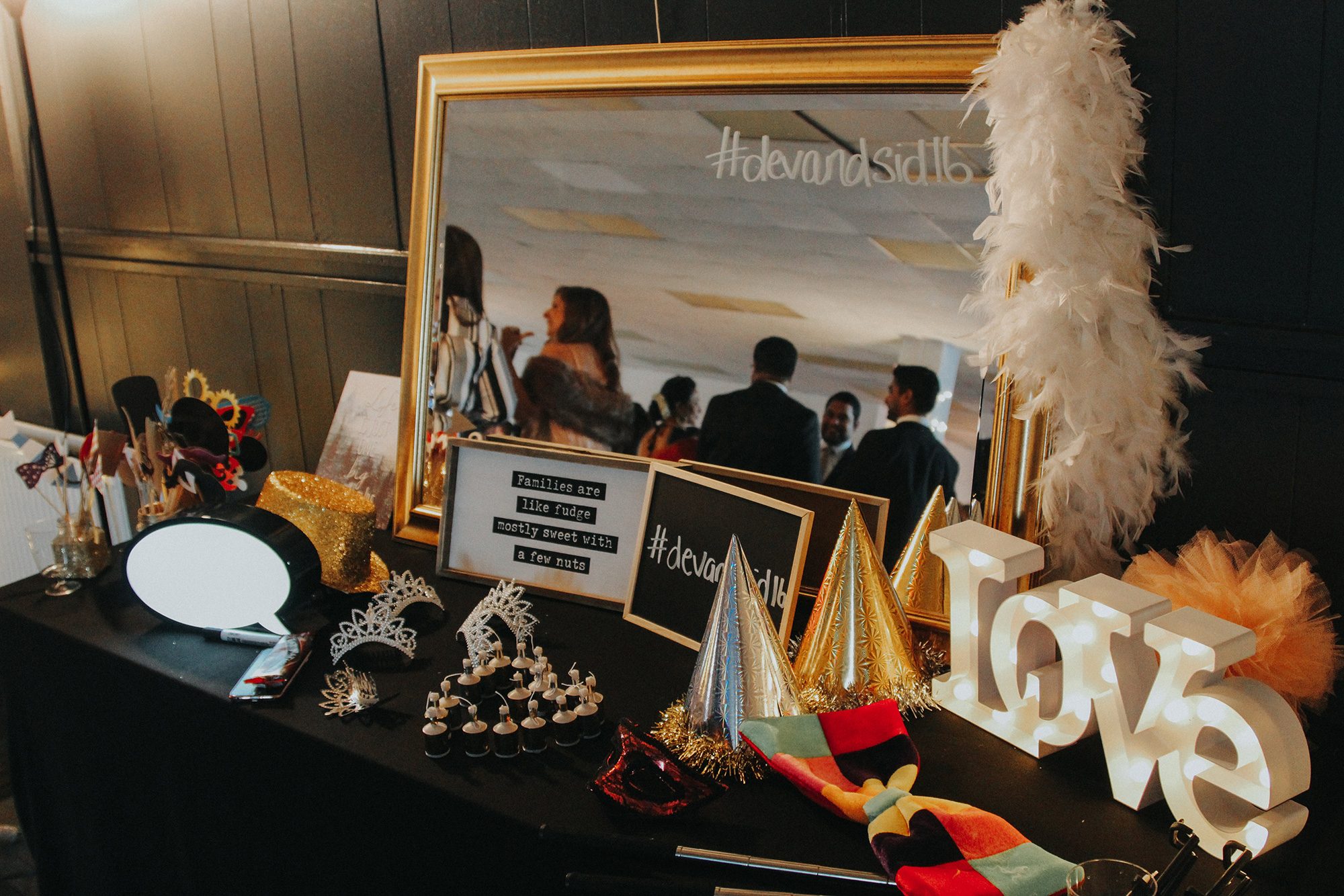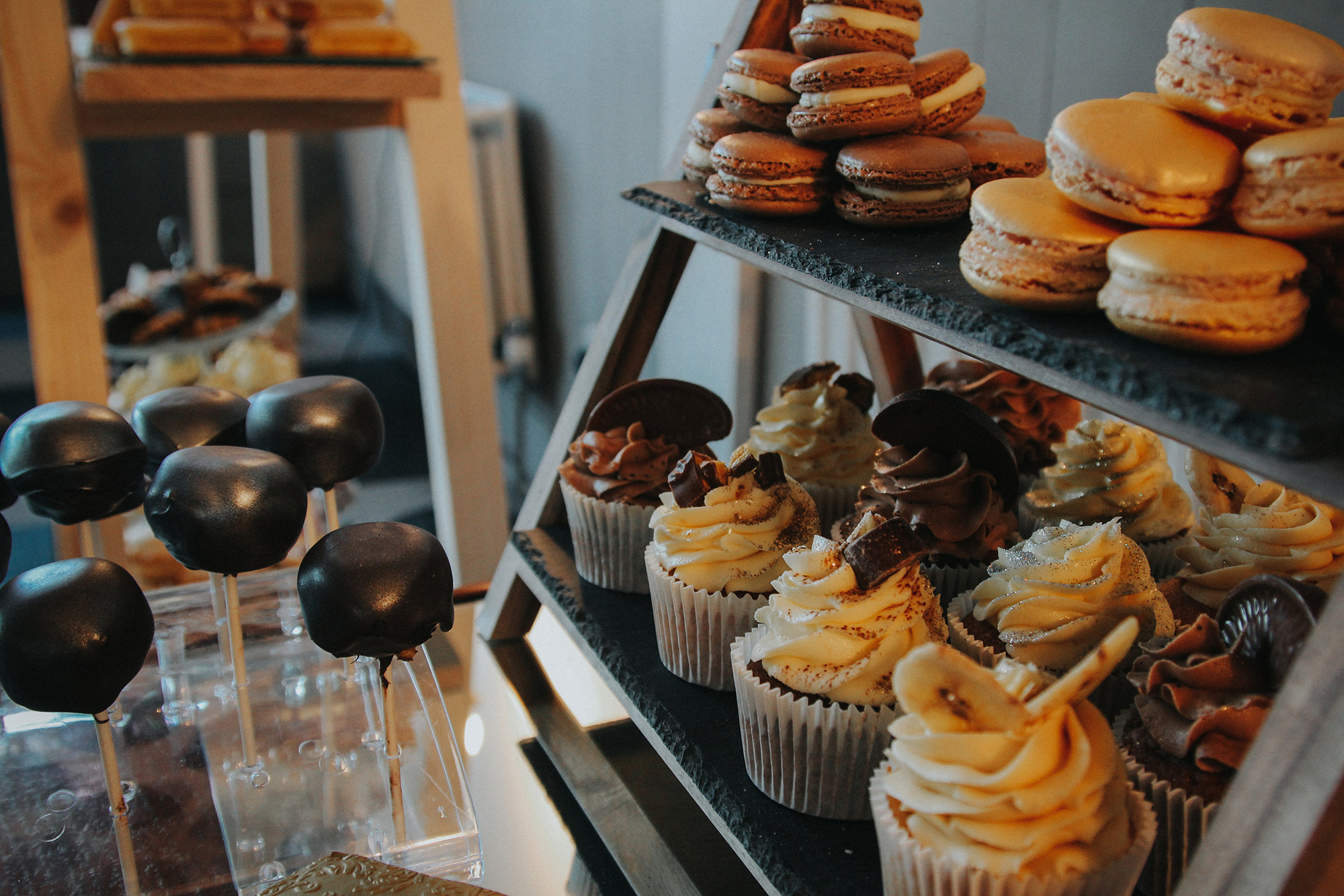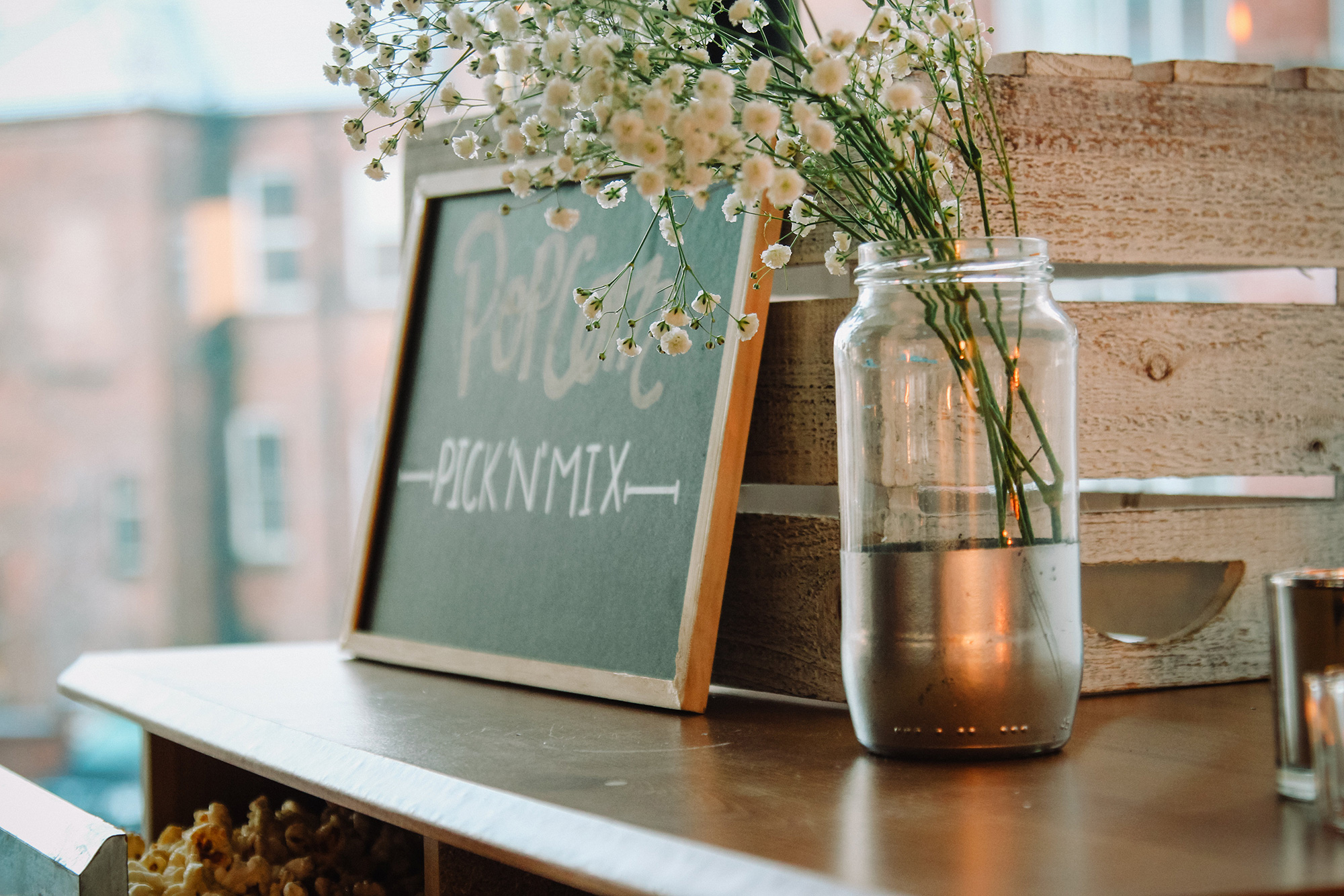 Sidhara describes her friend Charlotte Bedford as 'superwoman'. "Charloette came up with all the ideas for the decor and built, created, and customised everything by hand including the twig/fairy light archyway that hung above the stage in the ceremony venue. She pretty much singlehandedly put the whole event together!"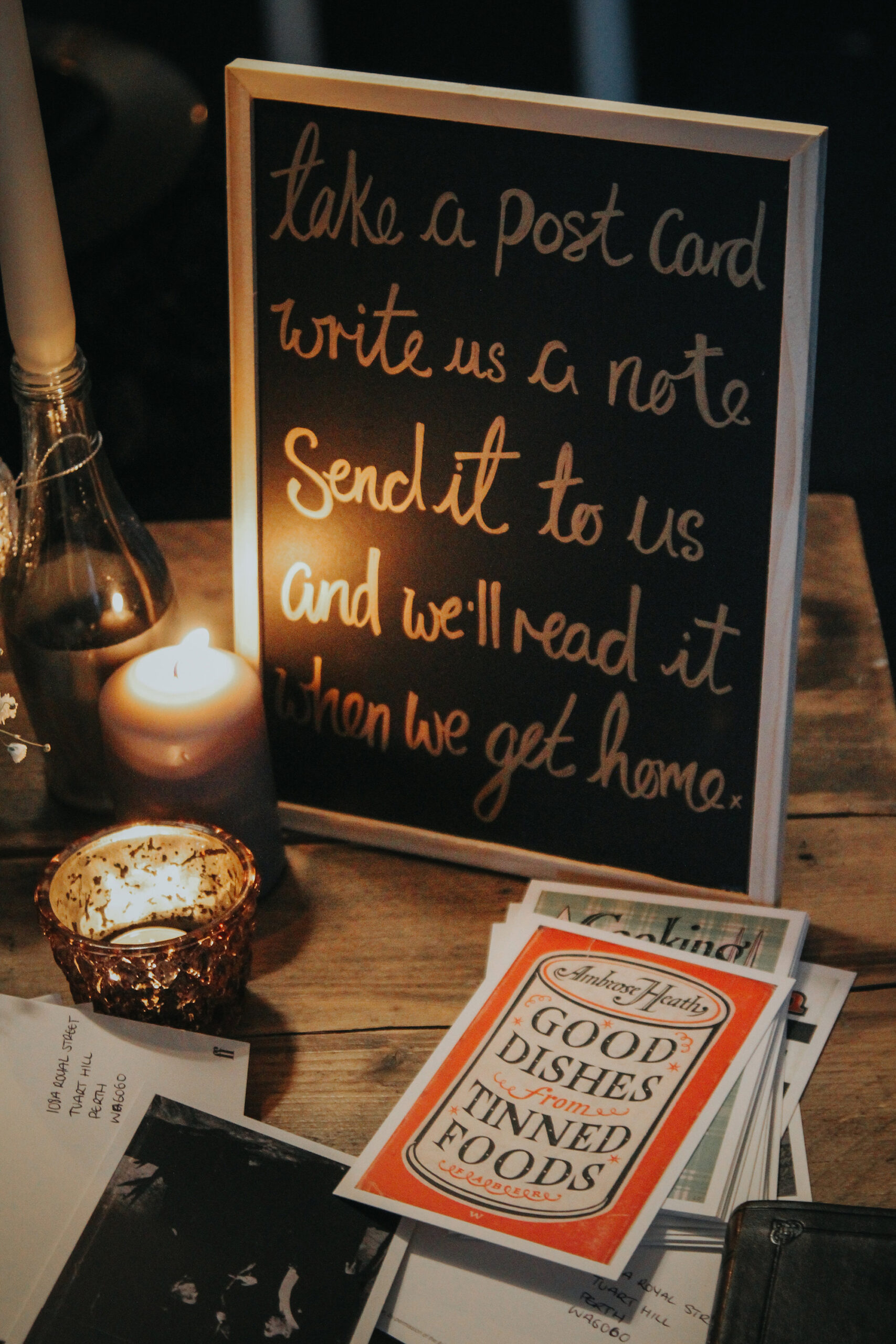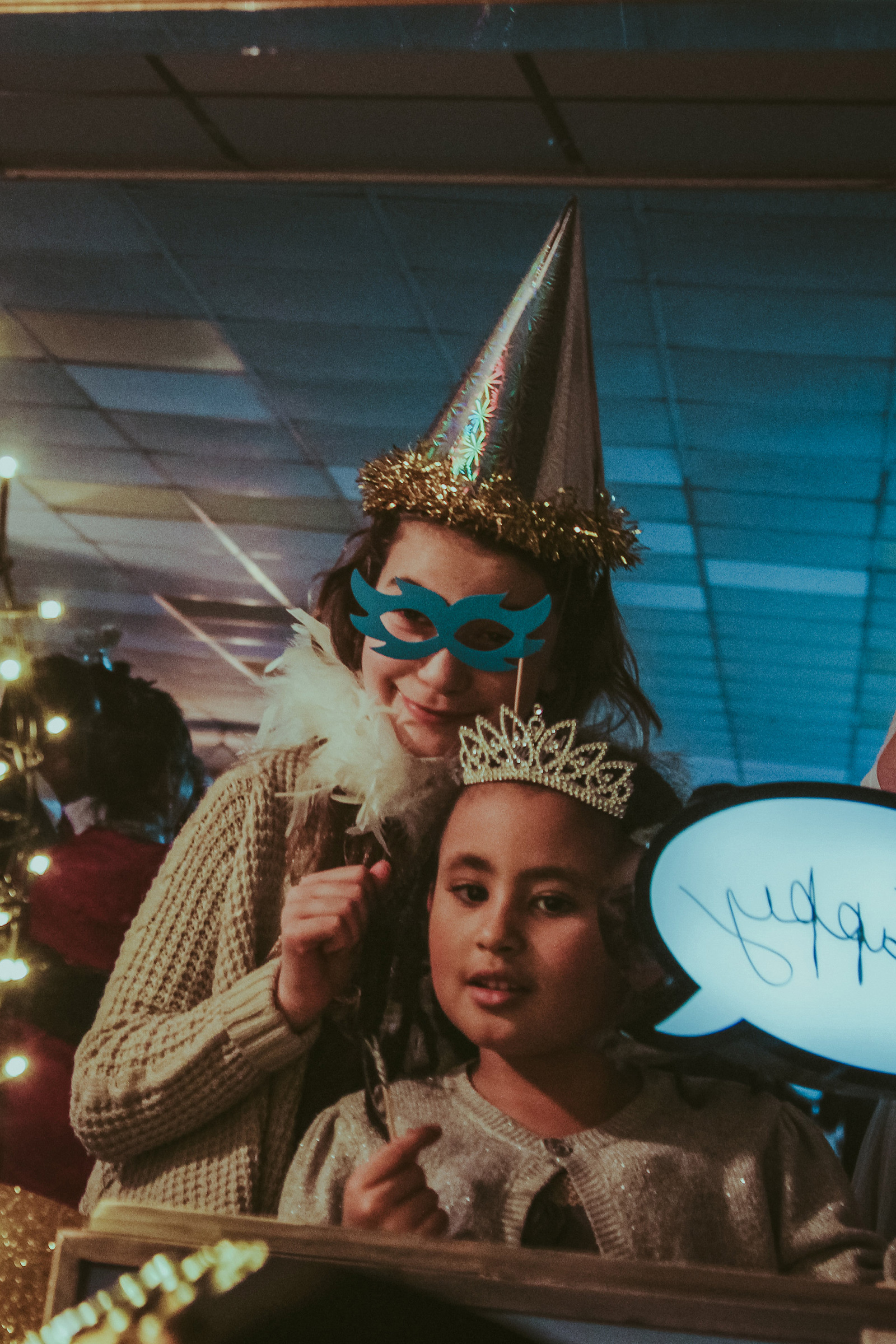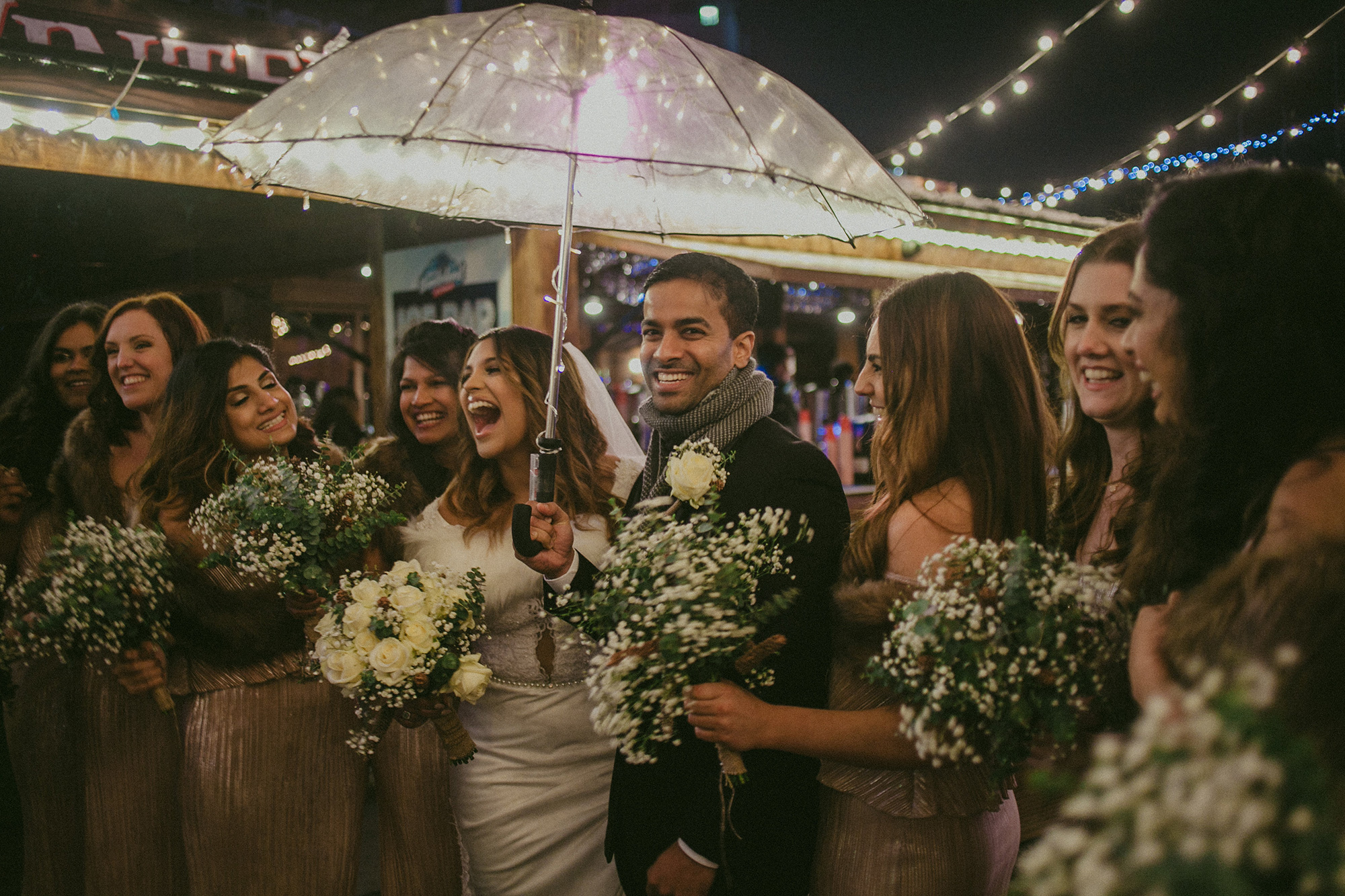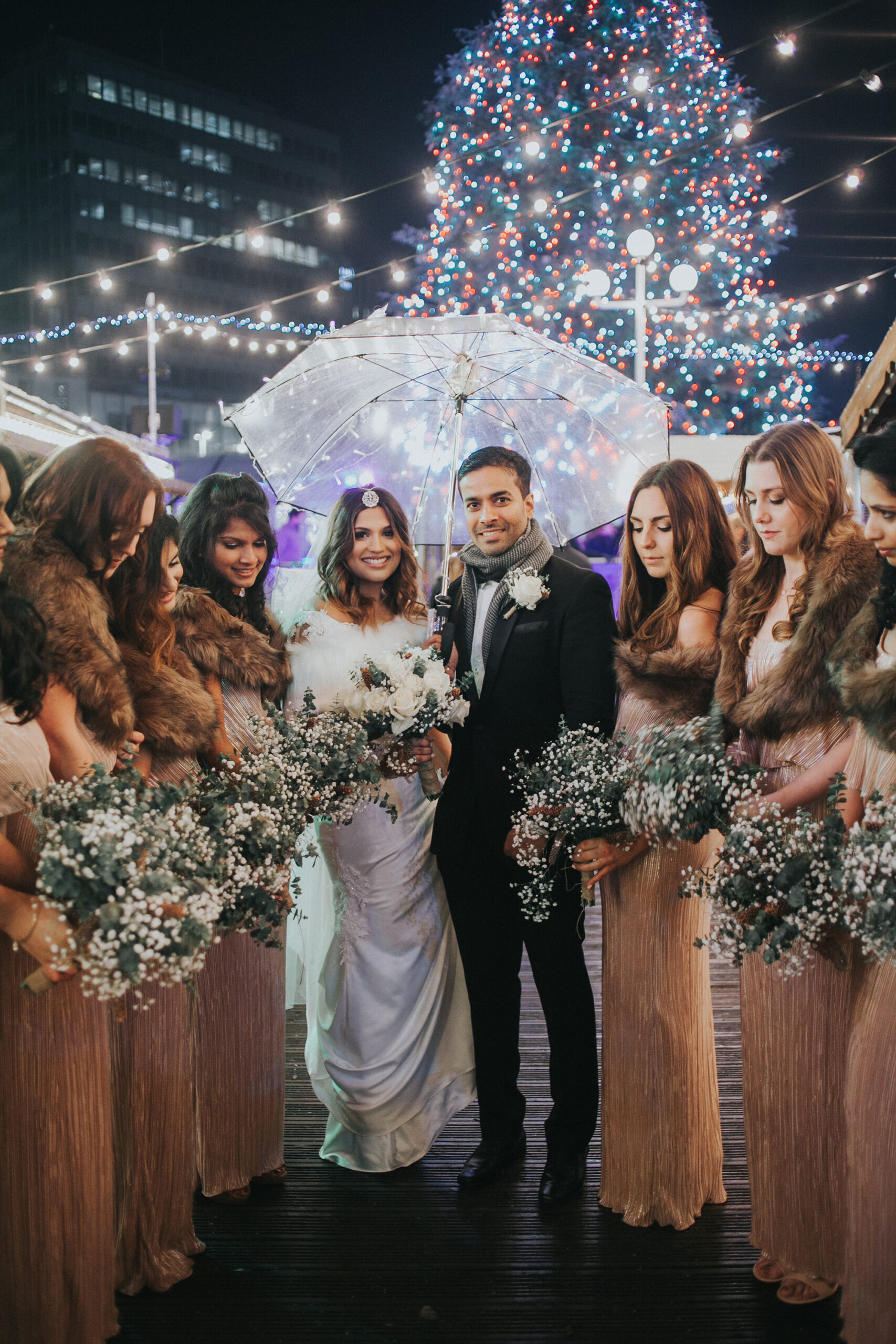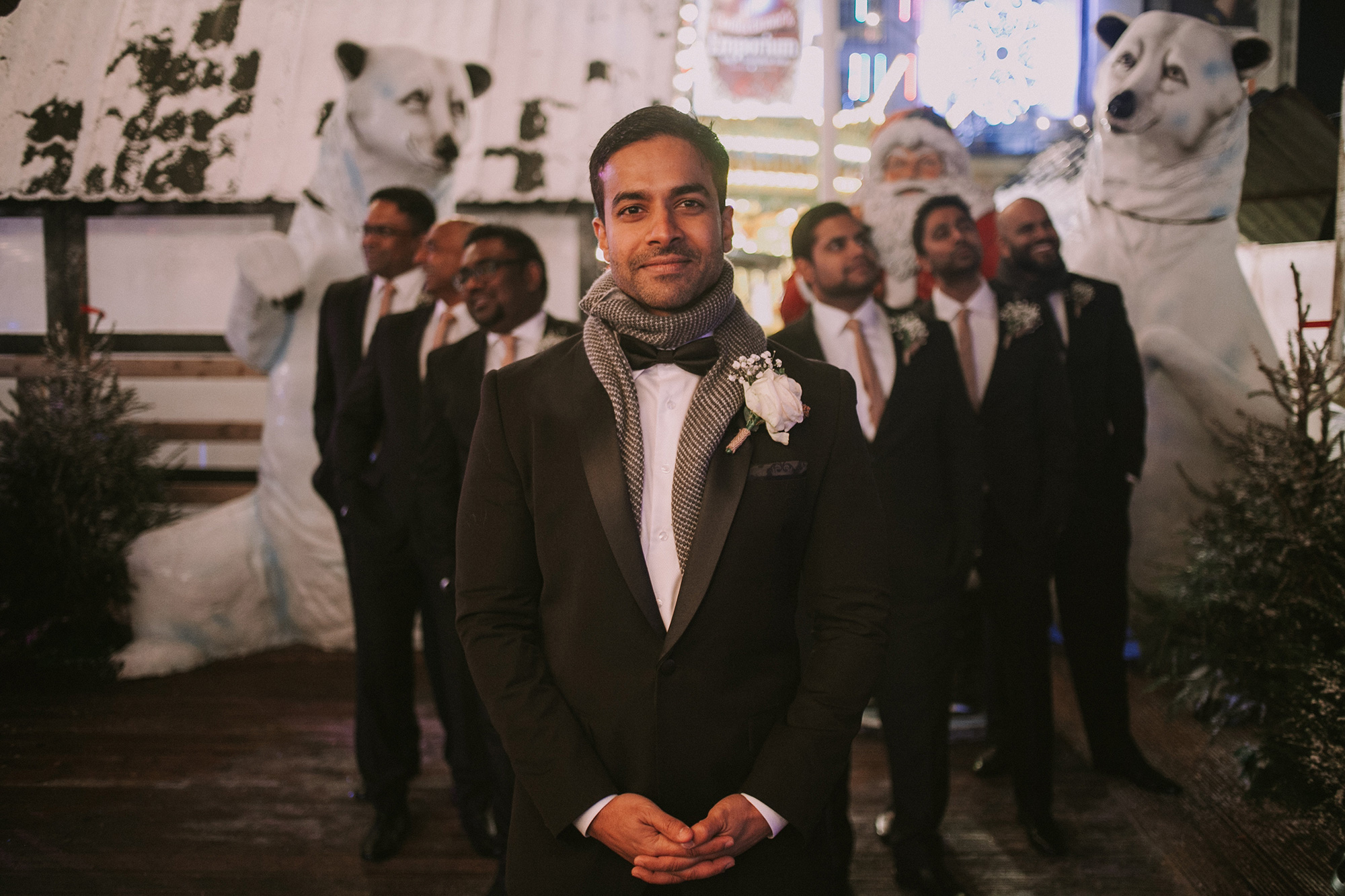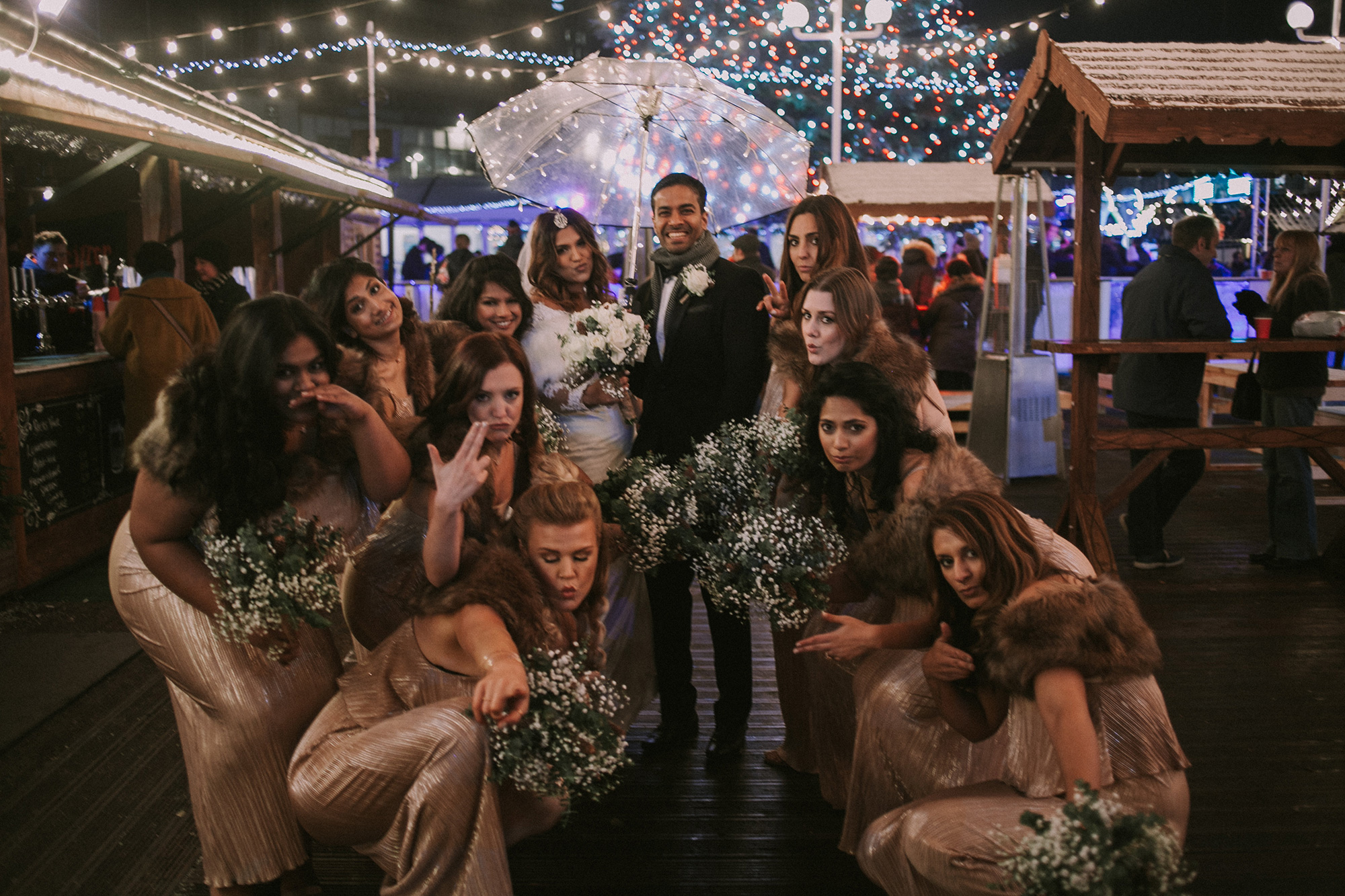 The bridal party was a mix of friends and family from England, Sri Lanka, and Australia. "This resulted in 10 bridesmaids, six groomsmen, and three page boys!"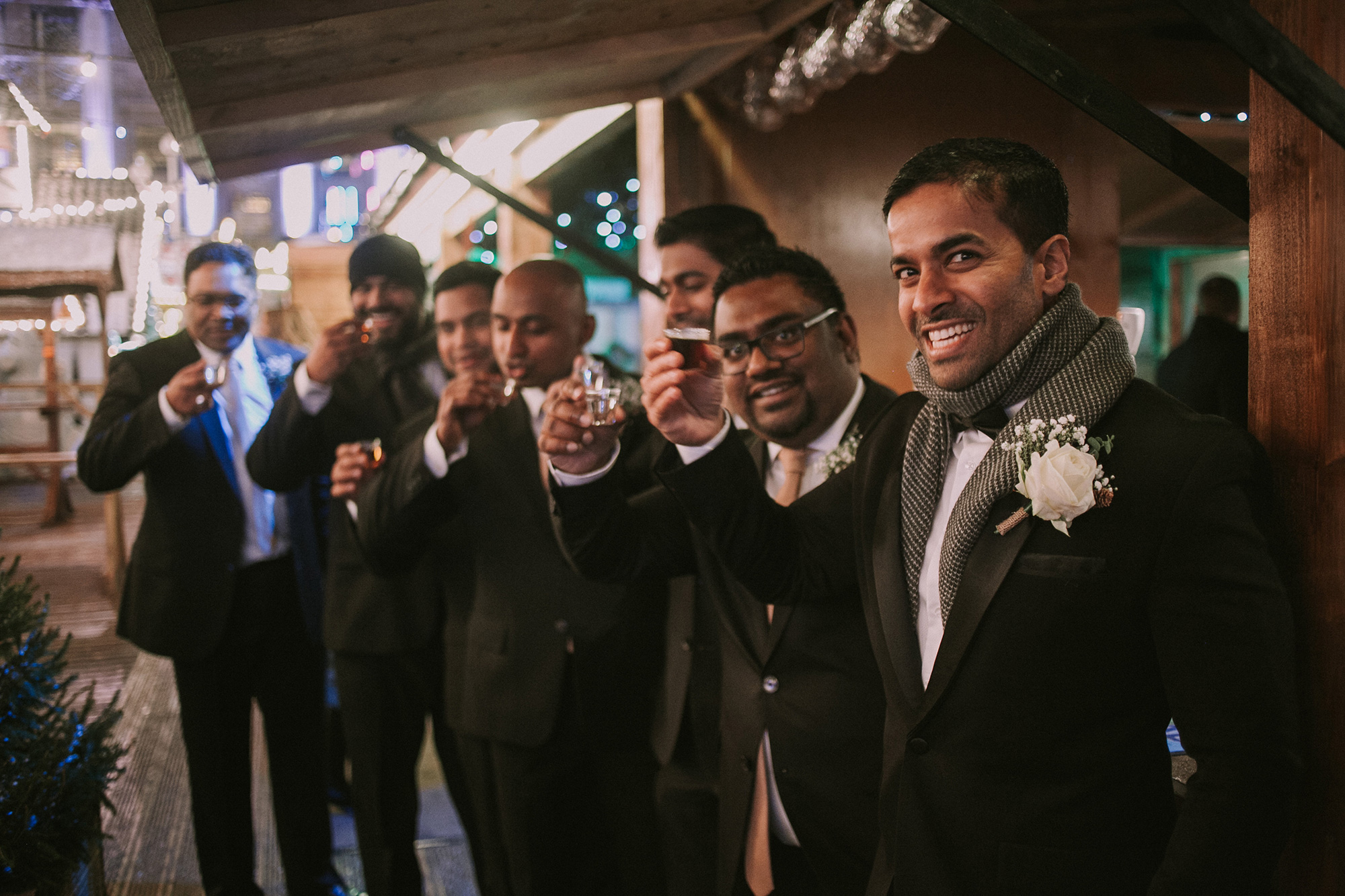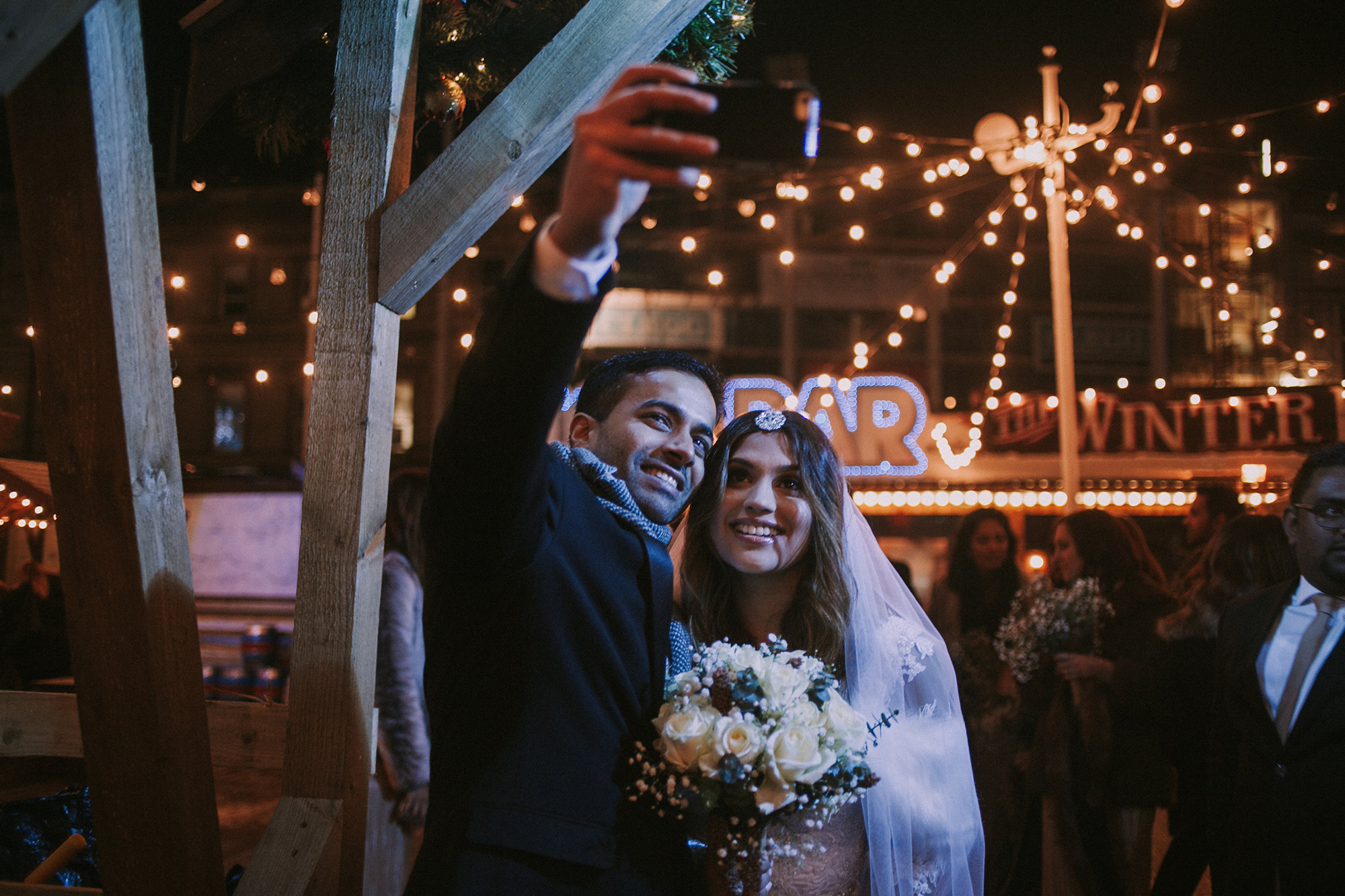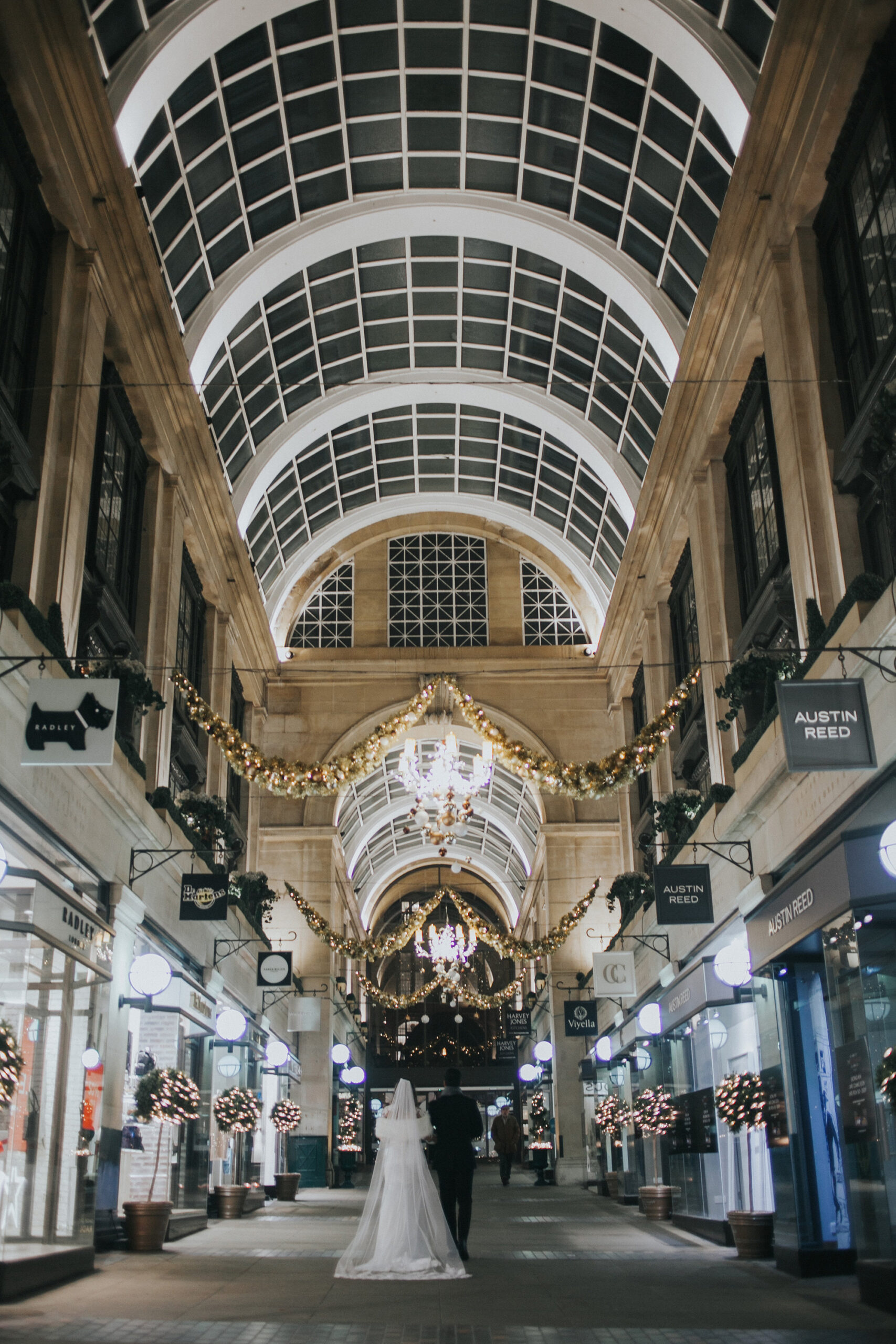 Daniel and Gemma Gregory from DRG Photography say the entire day had a relaxed, natural vibe throughout. "And being just after Christmas, we were able to use the 'winter wonderland' to the full potential."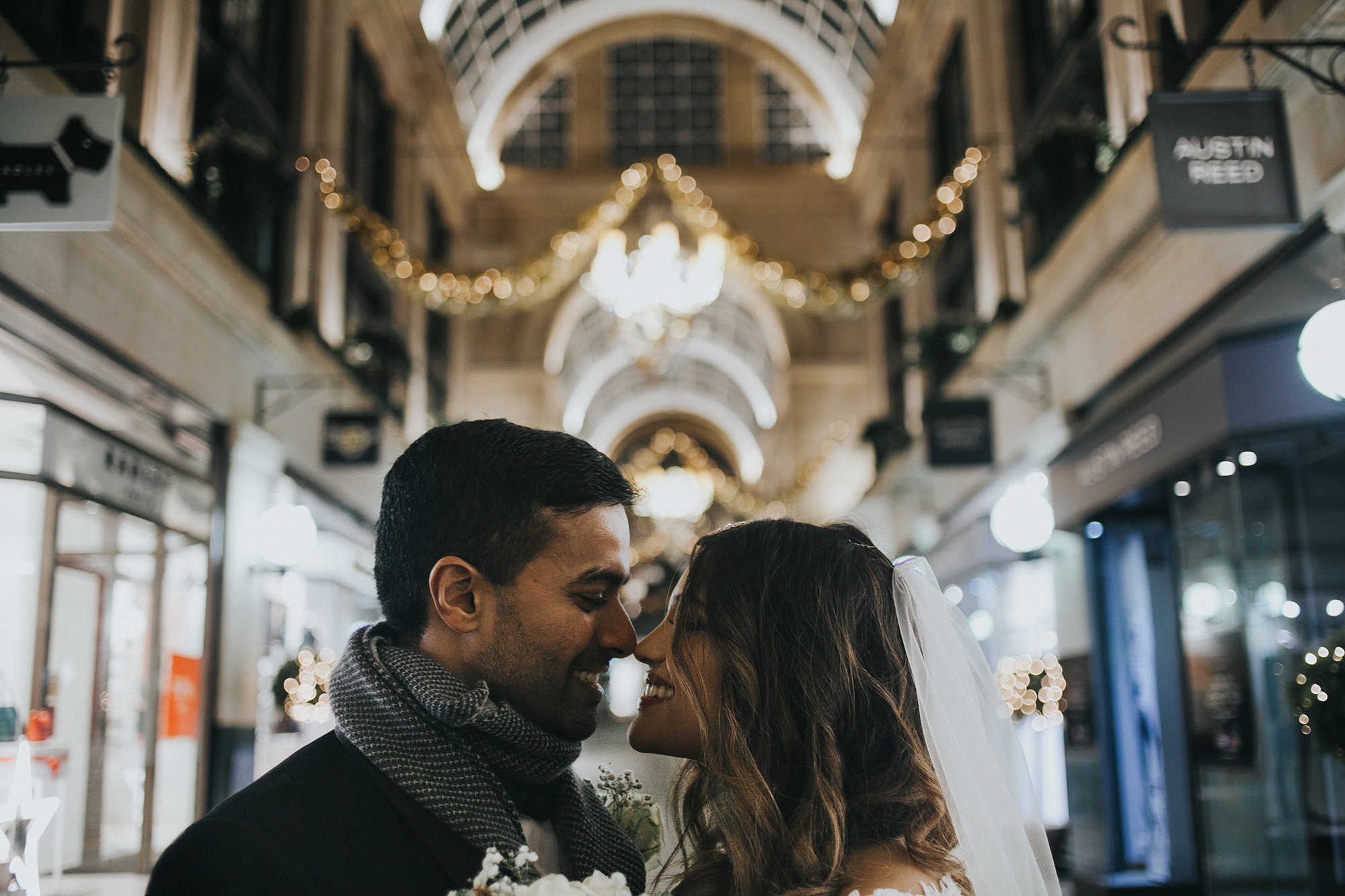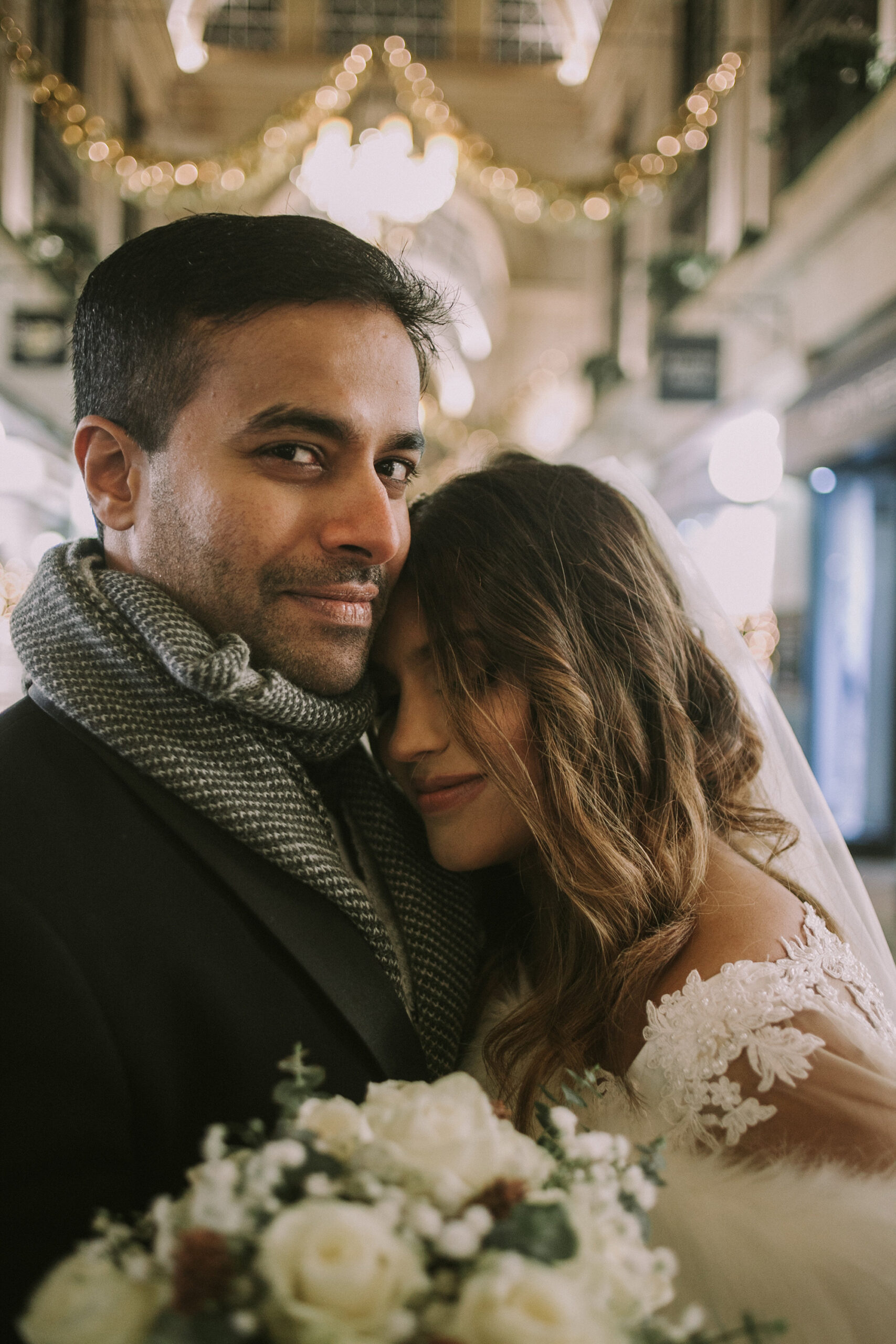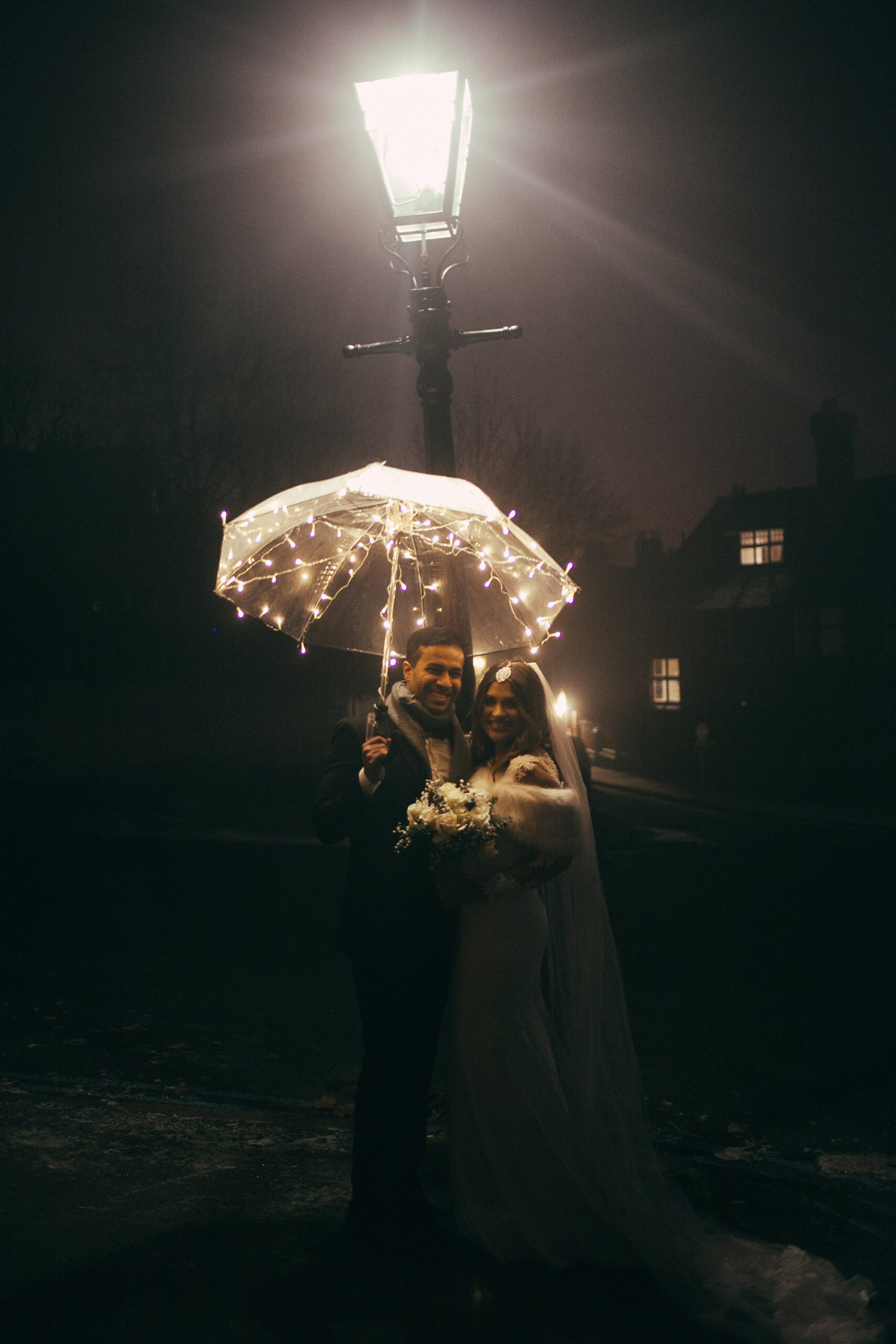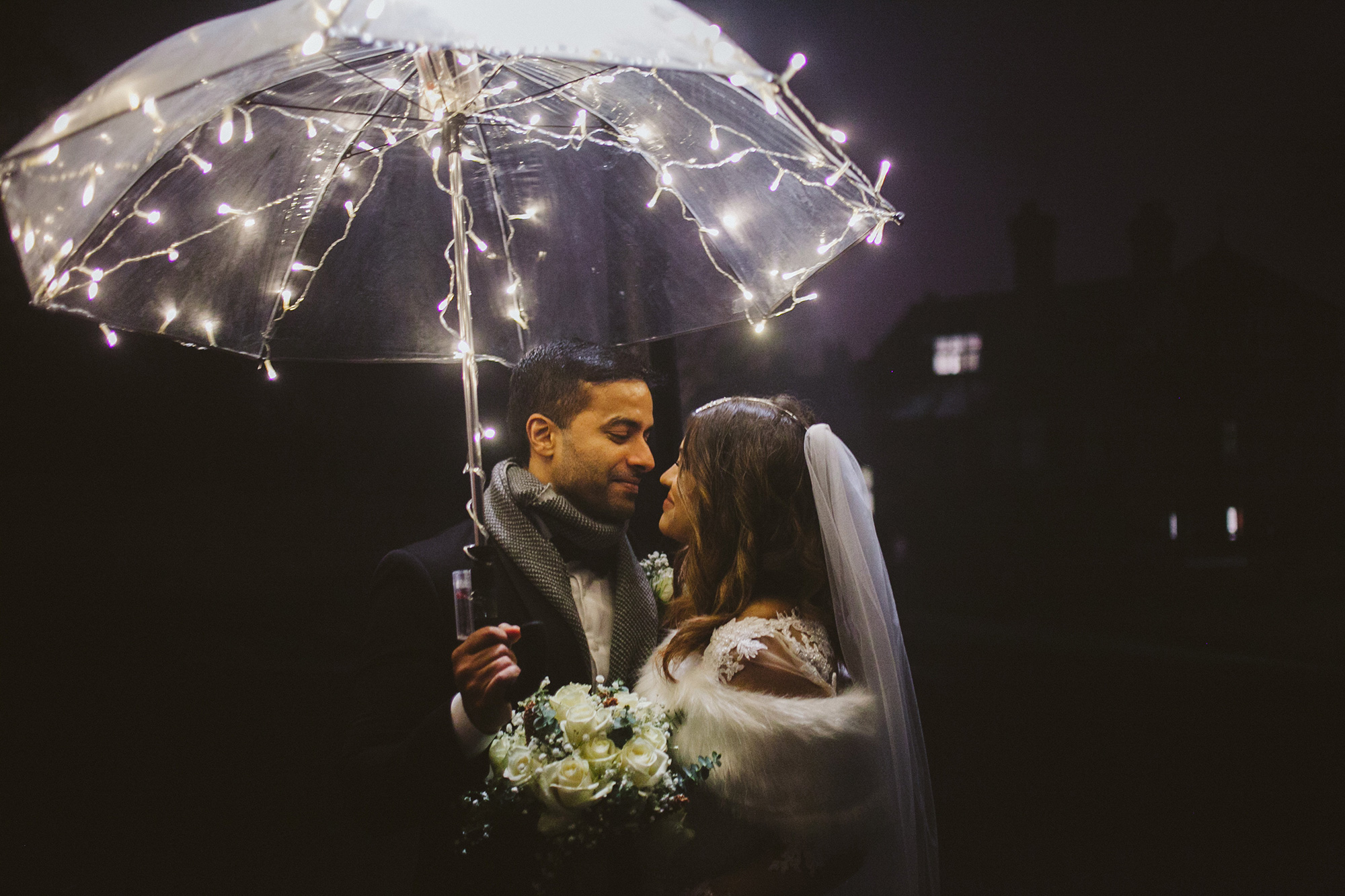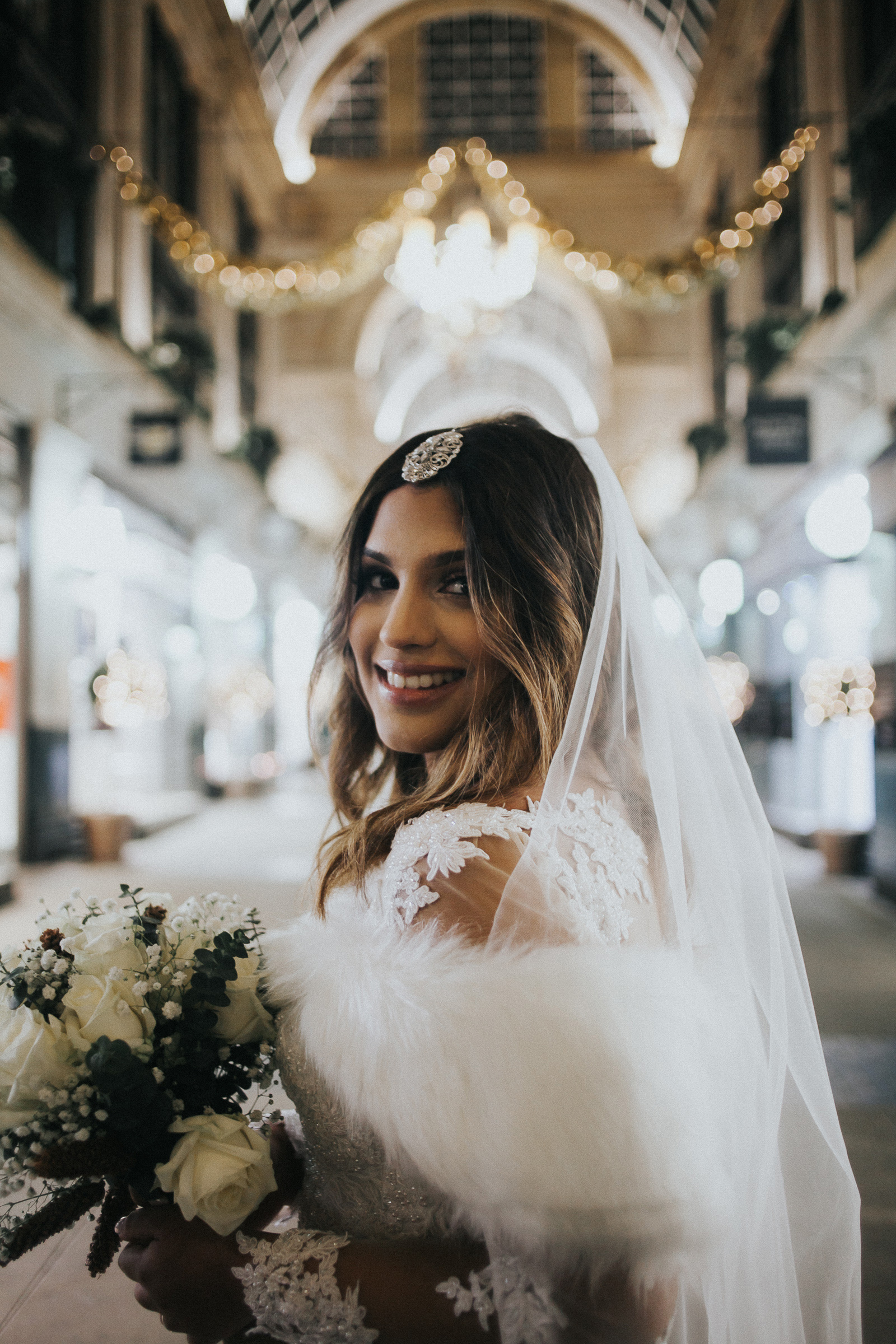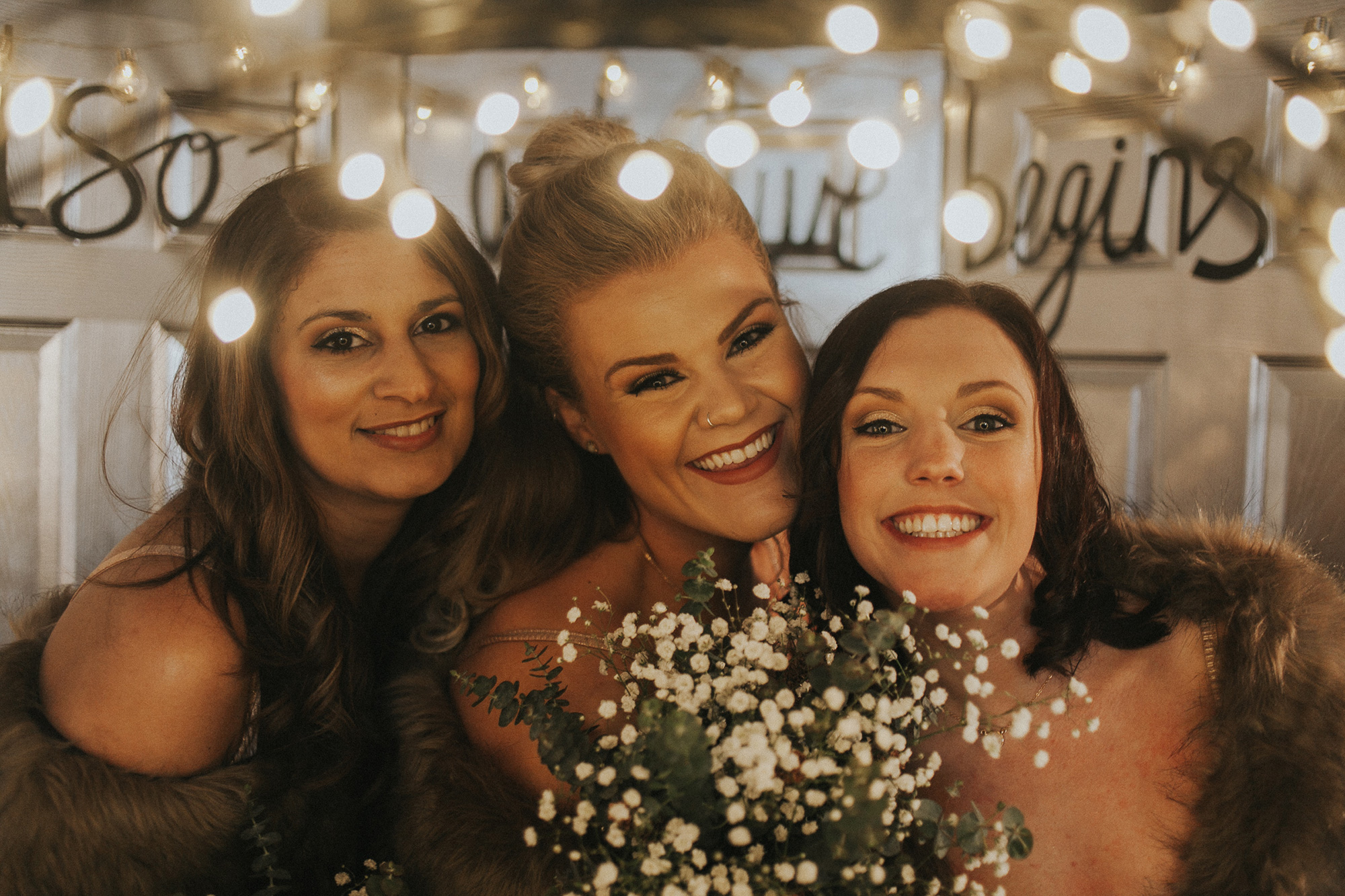 "The intimacy and warmth from the love we felt on the day is what truly created something special. Our wedding looked beautiful, but what it 'felt' like is indescribable."
Video by Ben Stewart Film.