Angela and Simon's contemporary wedding put a playful spin on tradition.
"It was important to us during the planning of the wedding that we incorporated things that meant people would enjoy the day," Simon says.
The couple hosted their 90 guests at Whittlebury Park, Towcester, Northhampton, for the August 10, 2018 celebrations.
"Angela is half Cypriot and we also wanted to include some Greek elements to the day. Instead of the wedding march the pianist played Zorba the Greek and everyone clapped along, which was a fun departure from a more traditional entrance," Simon says.
There was another surprise in store at the wedding breakfast.
"Angela secretly booked singing waiters for the wedding breakfast and I was surprised as anyone when one of the staff pretended to fall over and drop a platter of cutlery and followed up by bursting into song with Nessun Dorma. They got everyone up and dancing and this helped with the traditional post-lunch lull.
"We had a fantastic day that we loved where our friends and families could really get involved. Whether it was clapping along to Zorba the Greek or dancing with singing waiters we made sure it was a day to remember."
Photos courtesy of Marcus Charter Photography.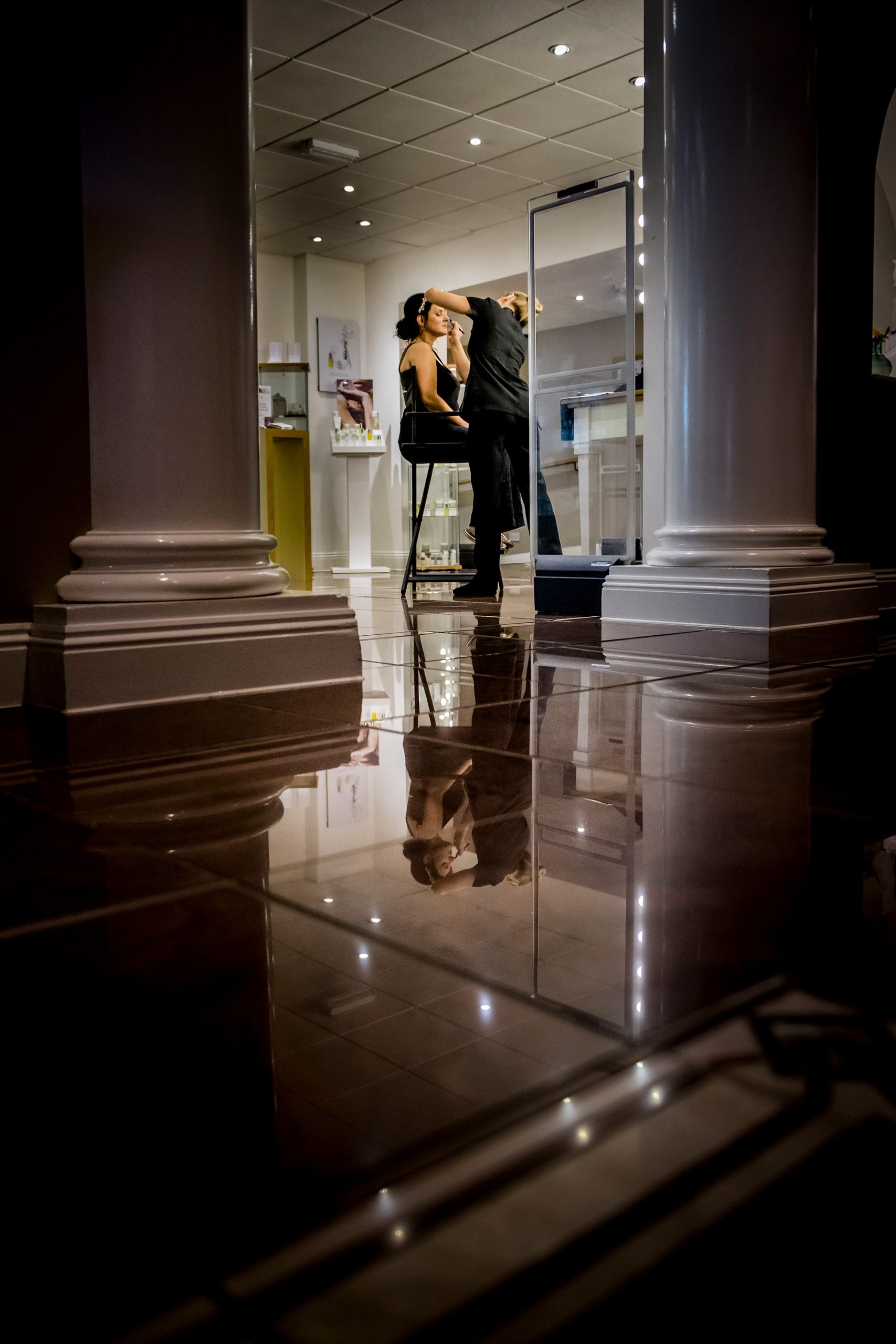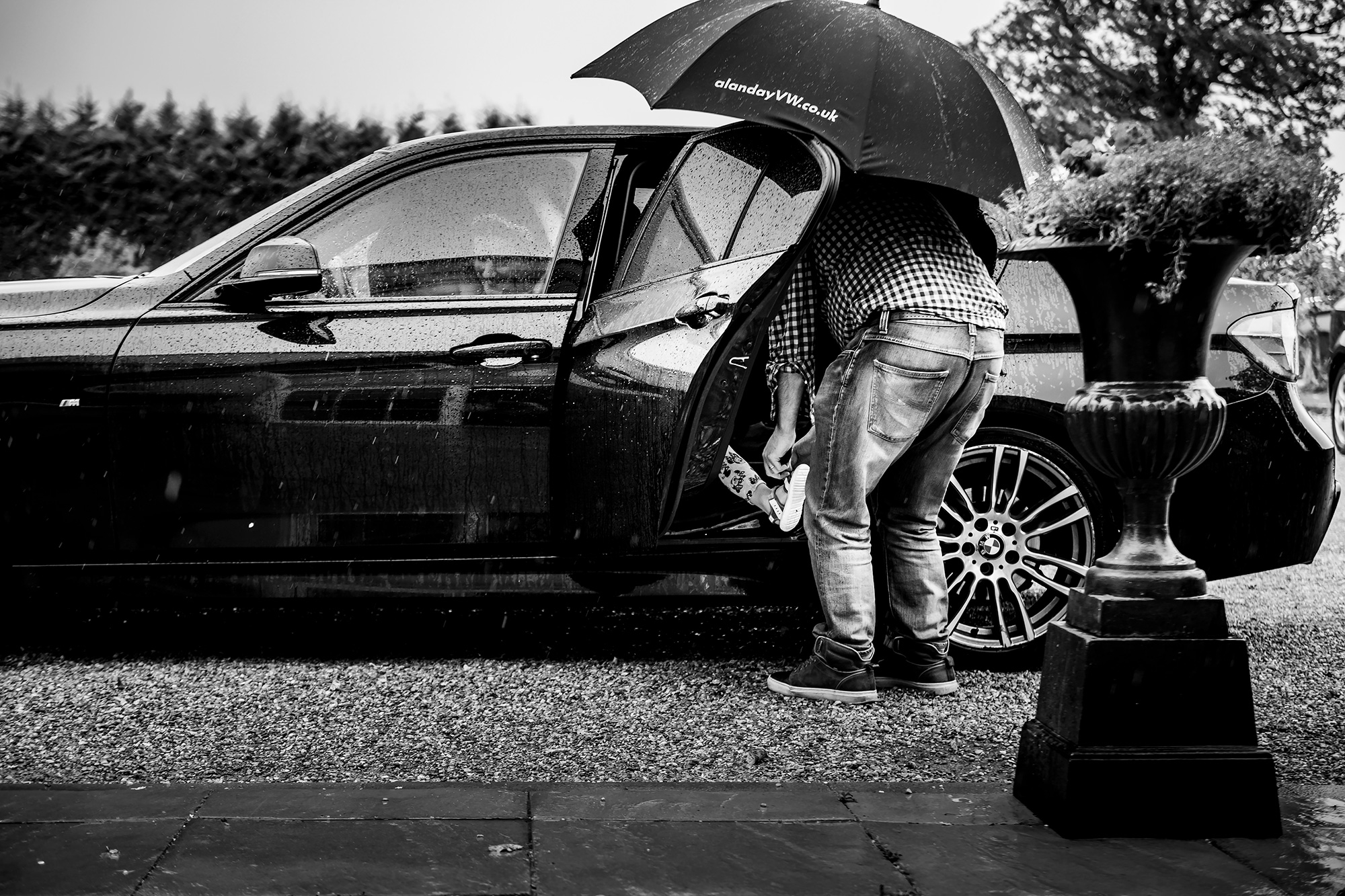 Angela wore a pair of satin shoes from Rainbow Club.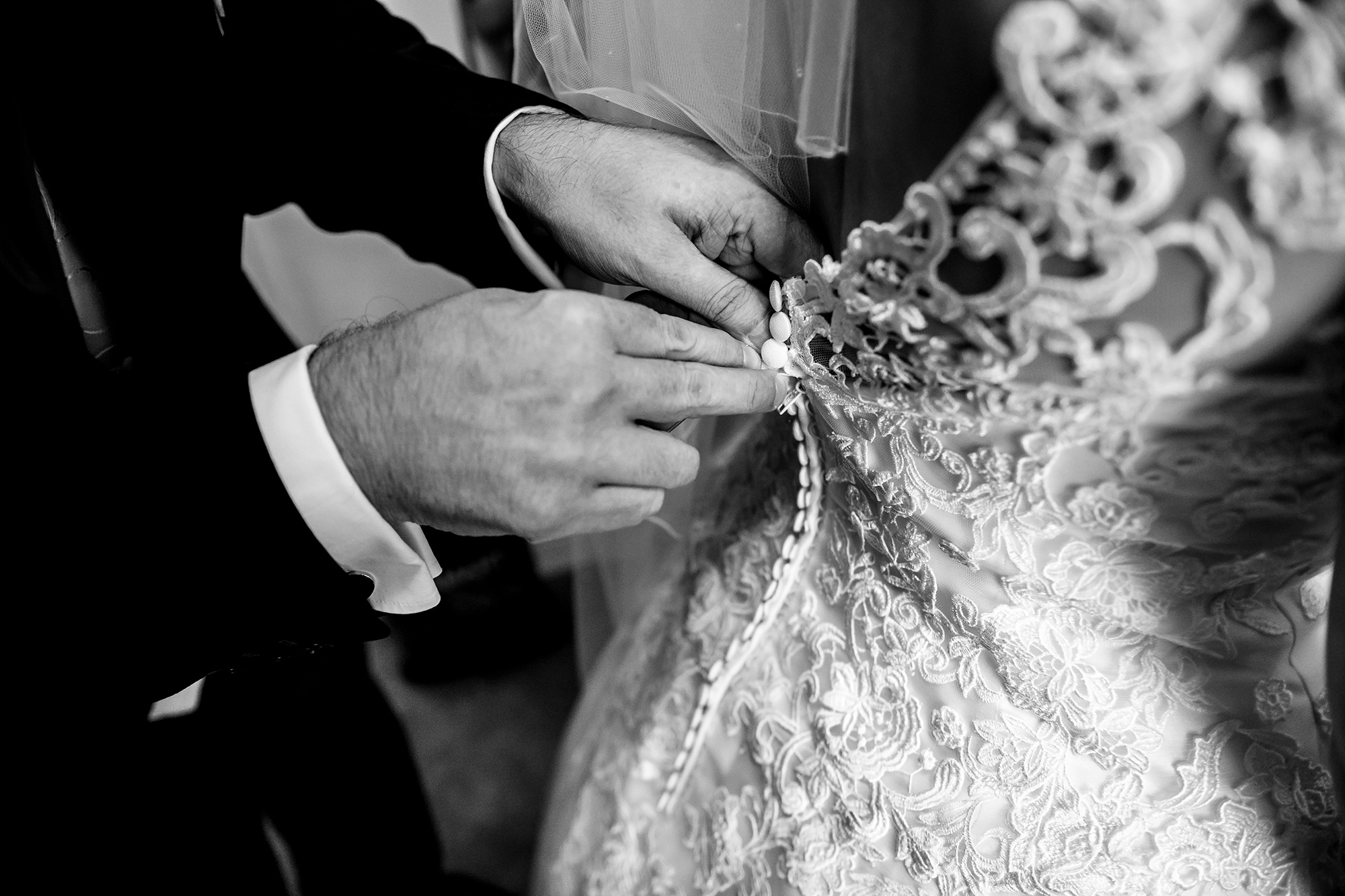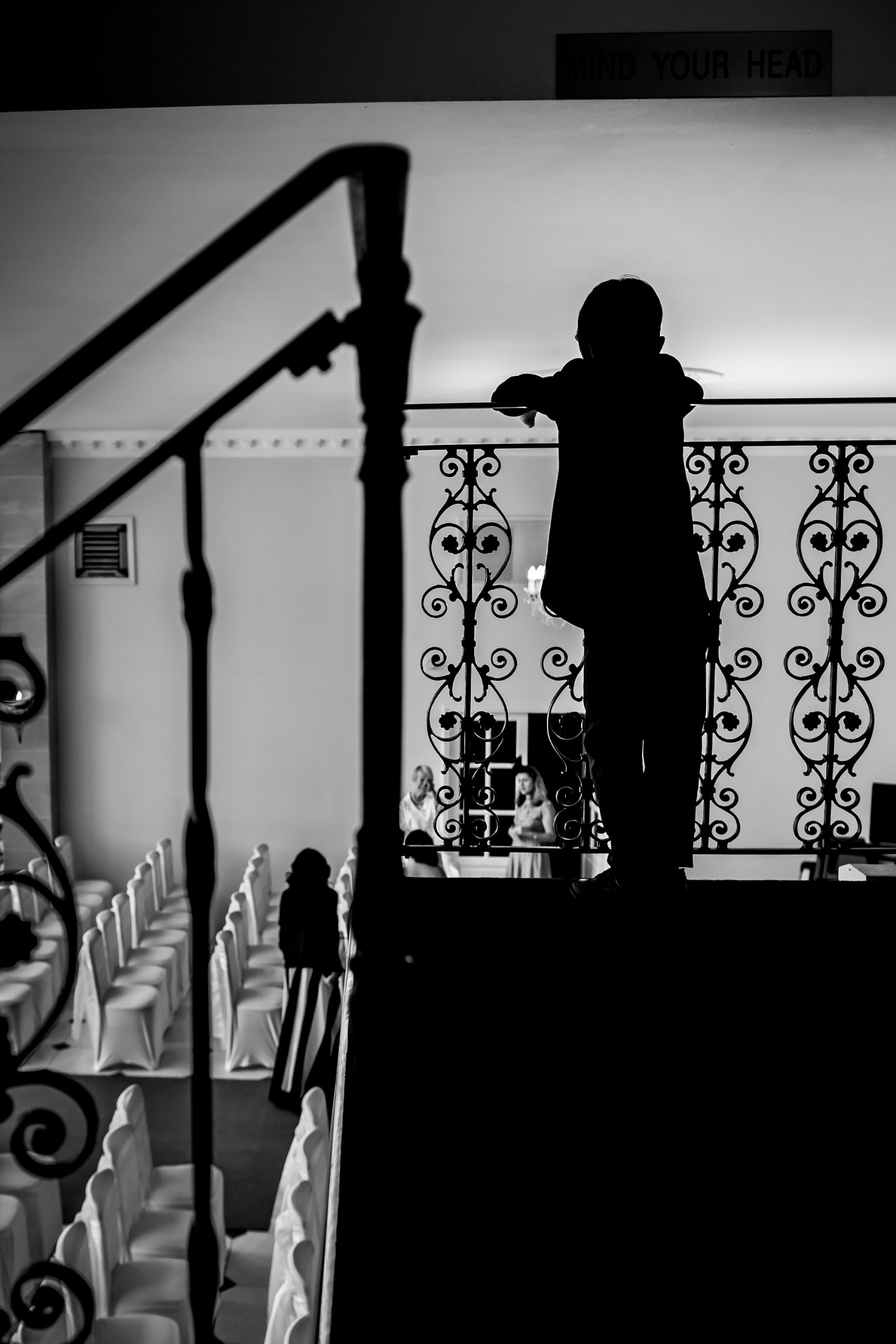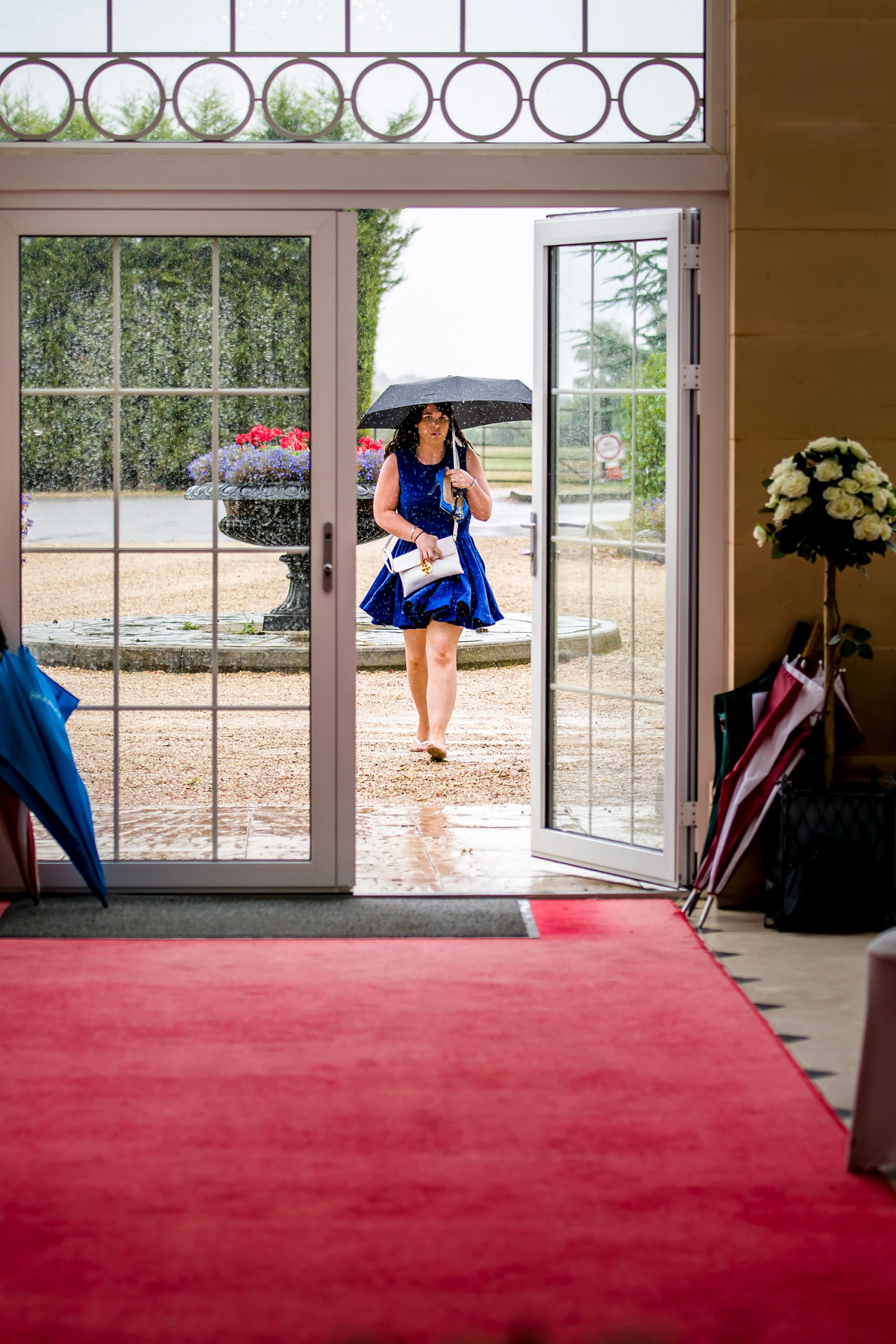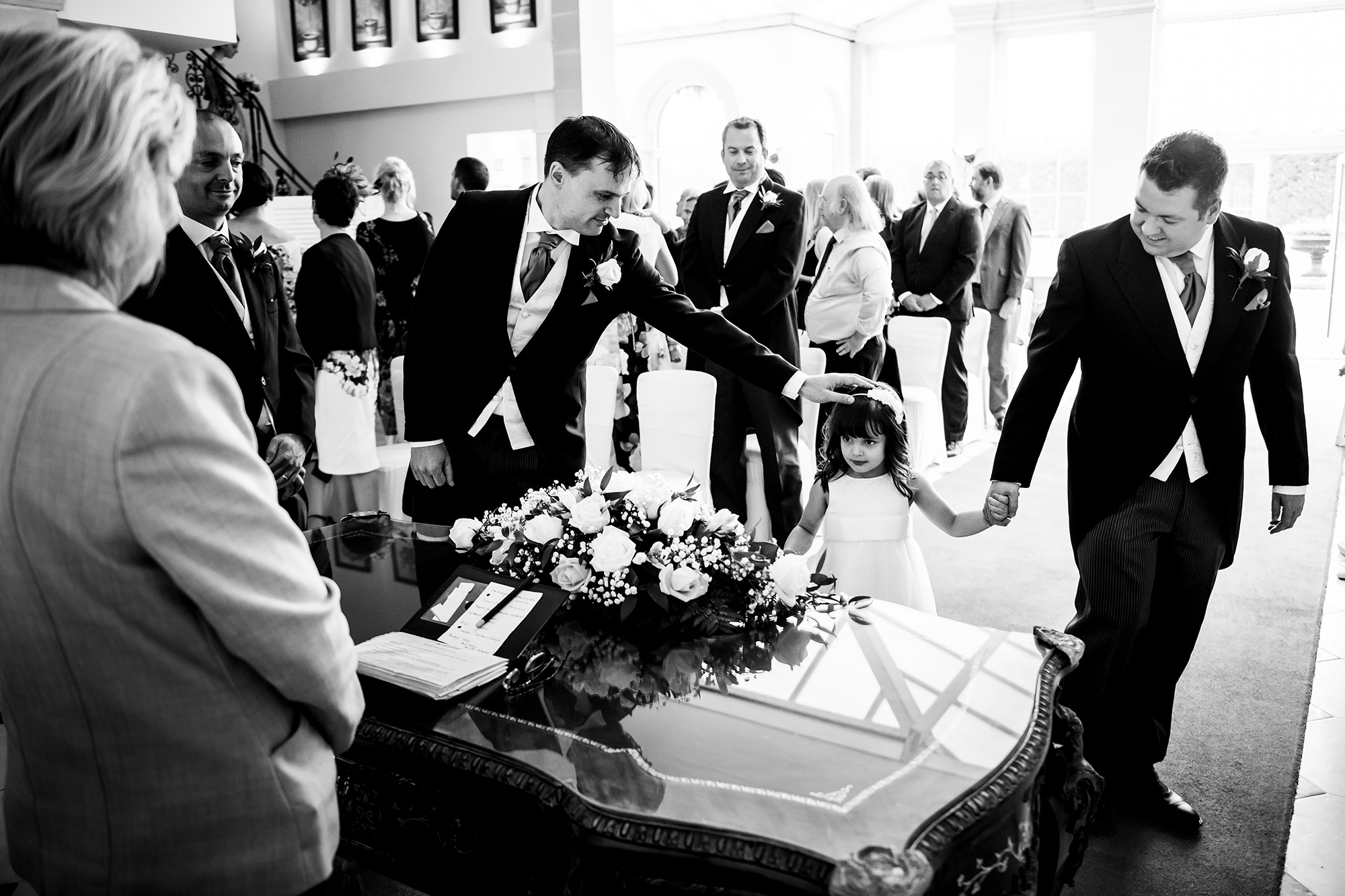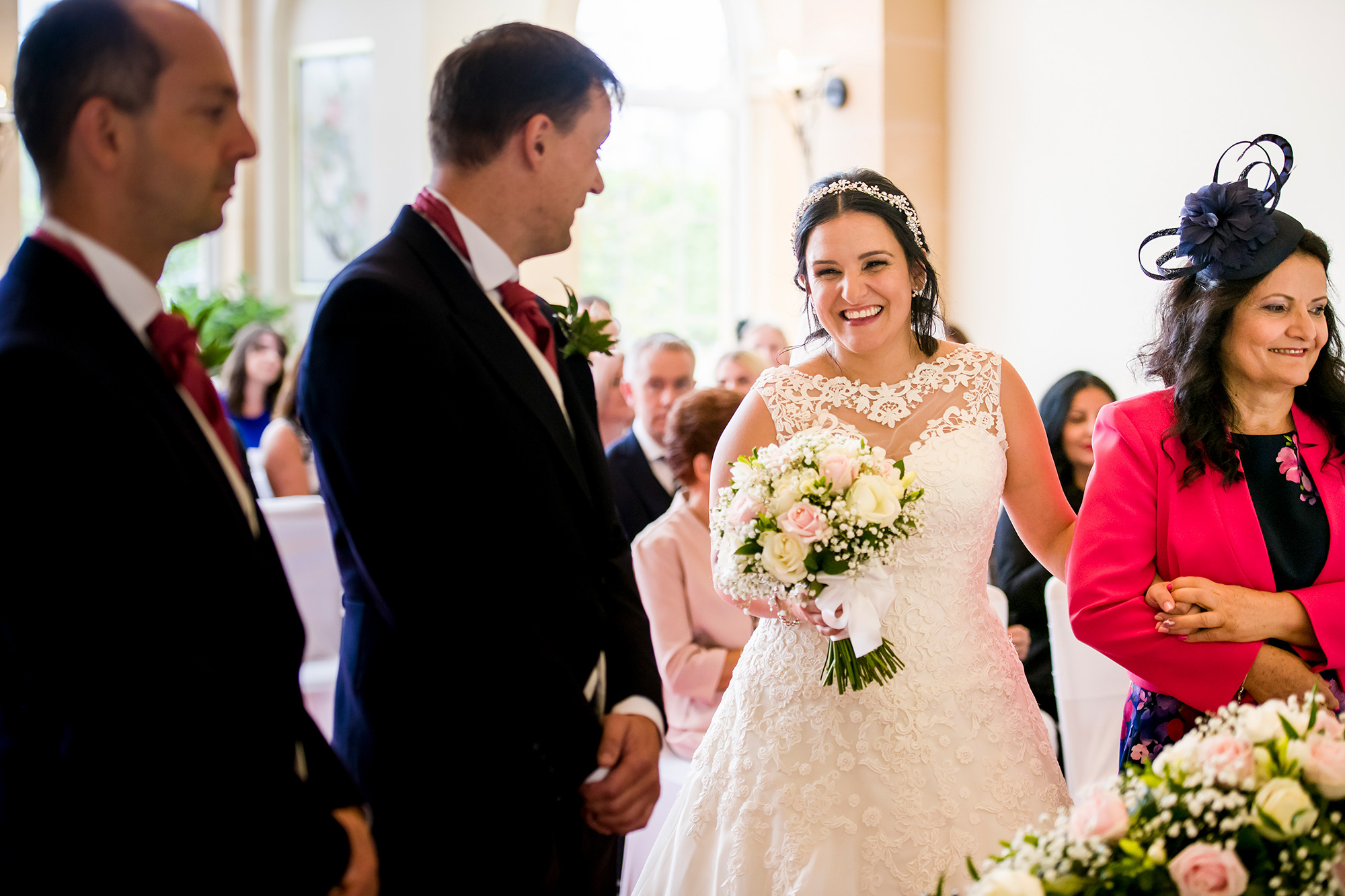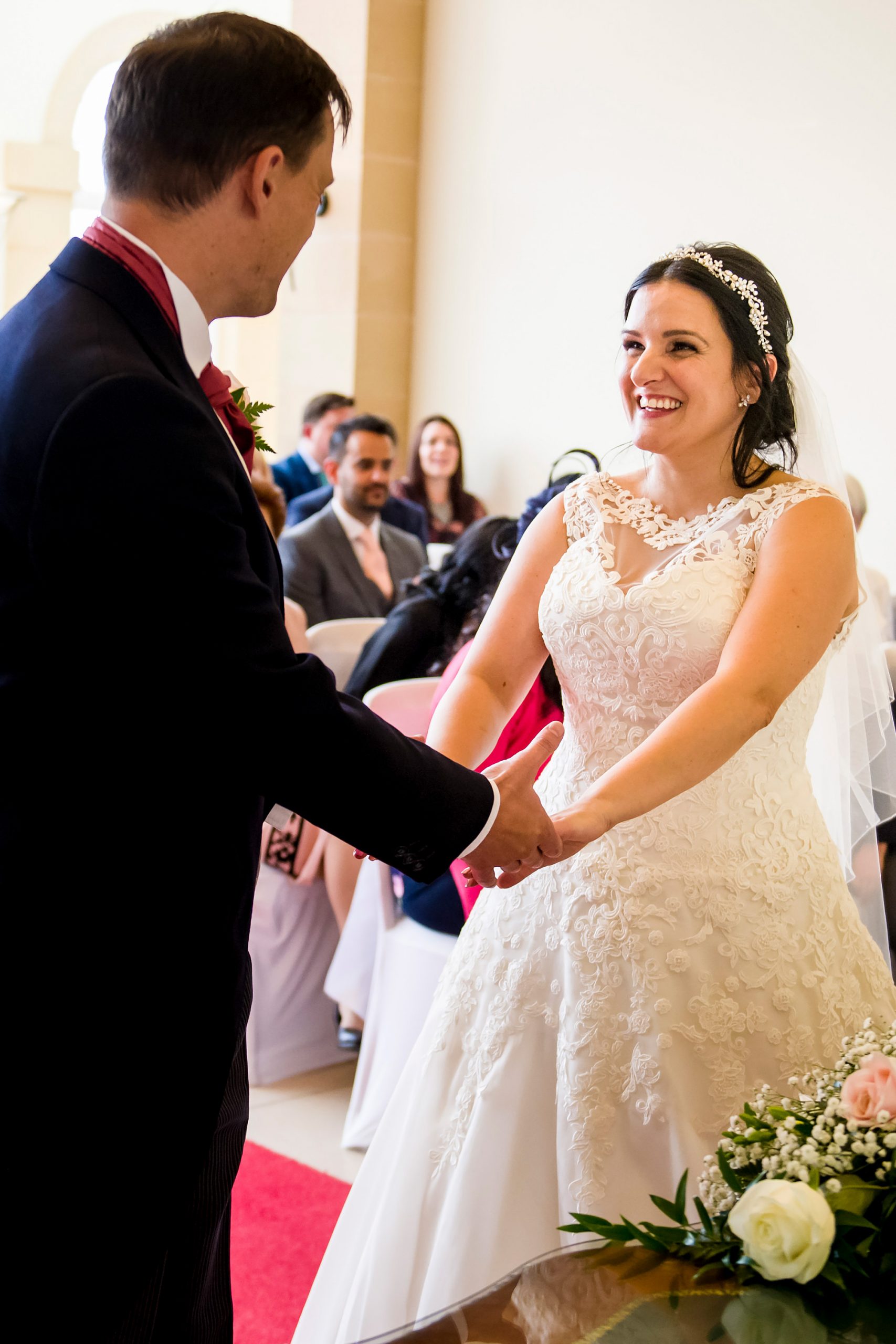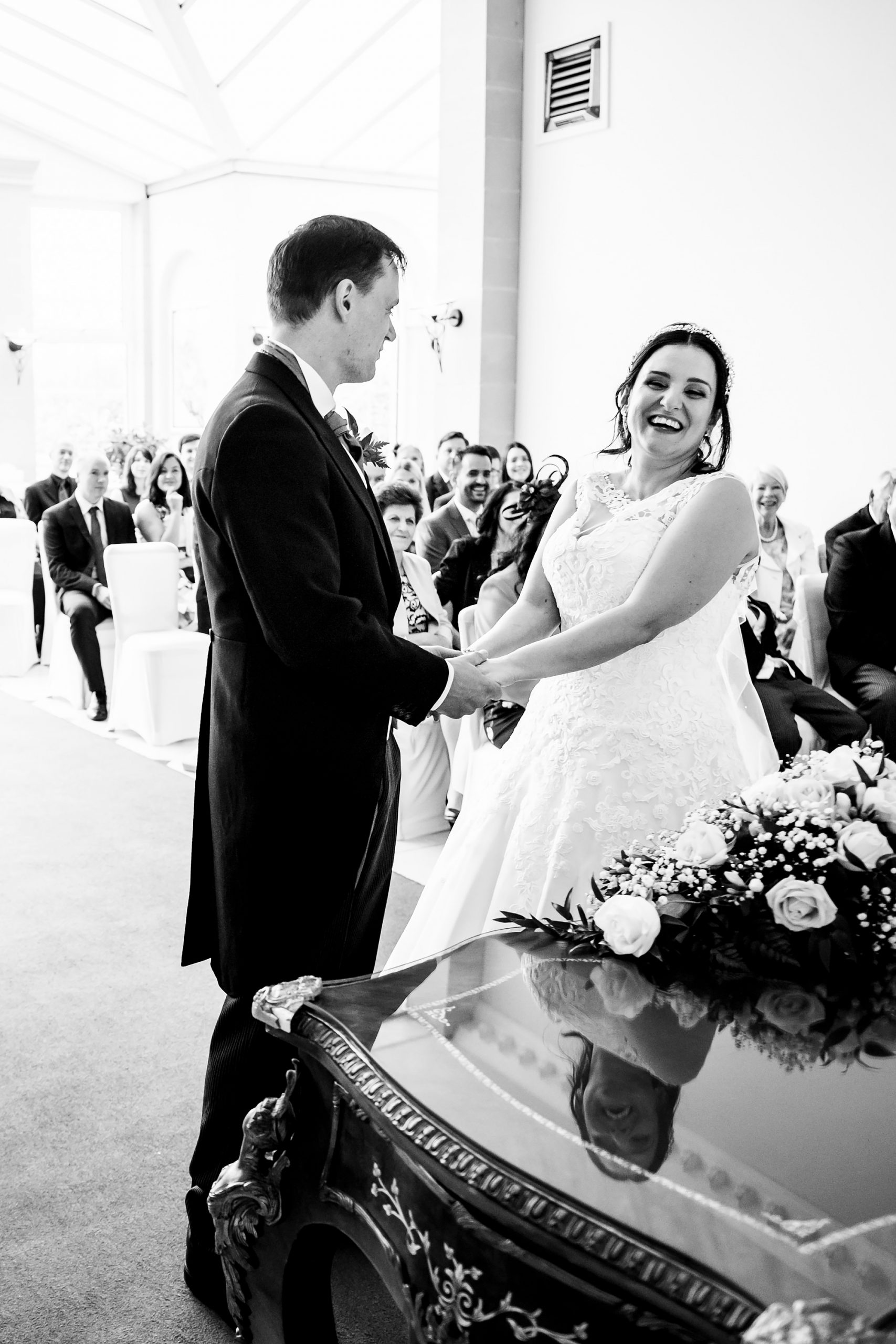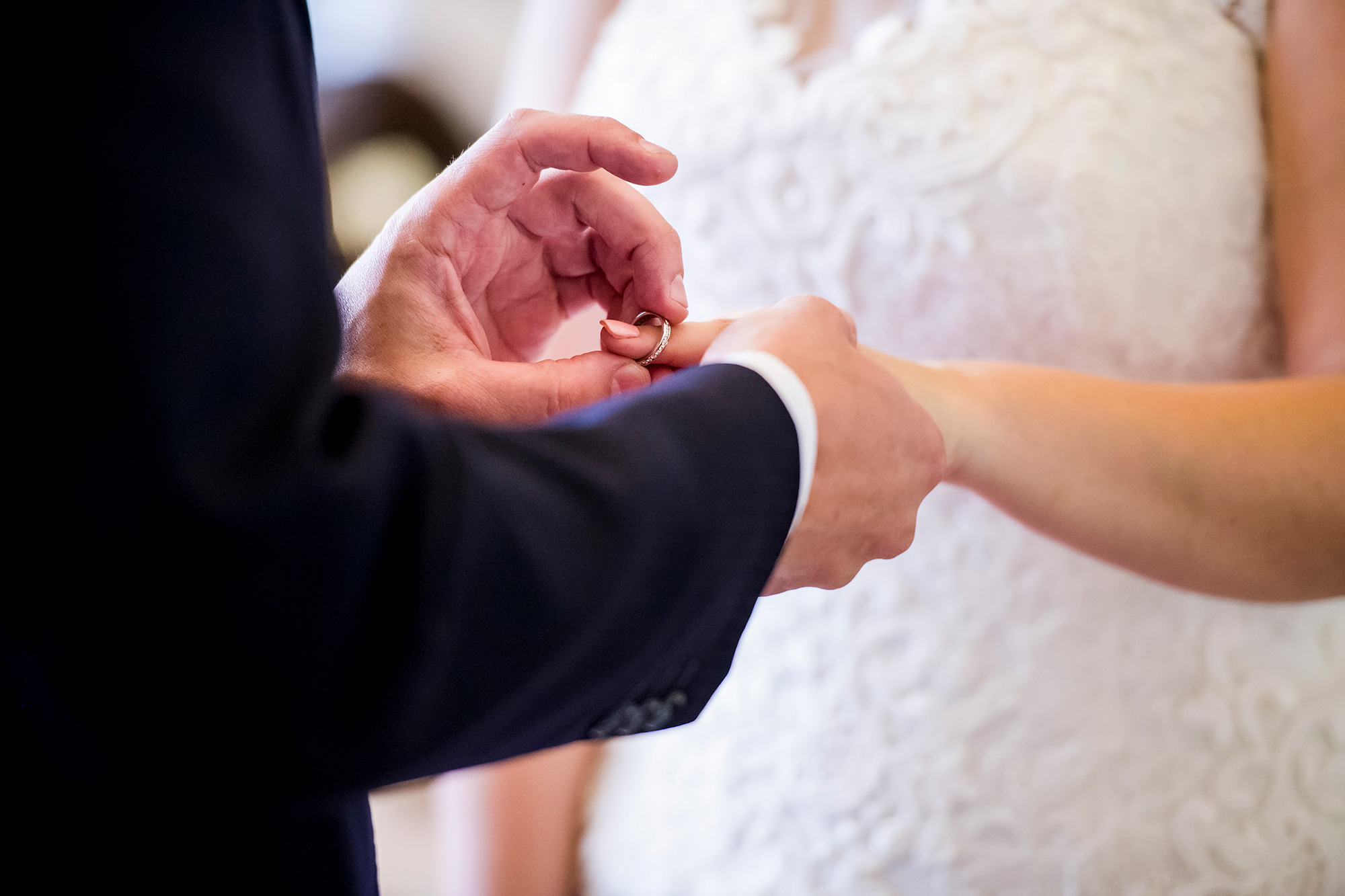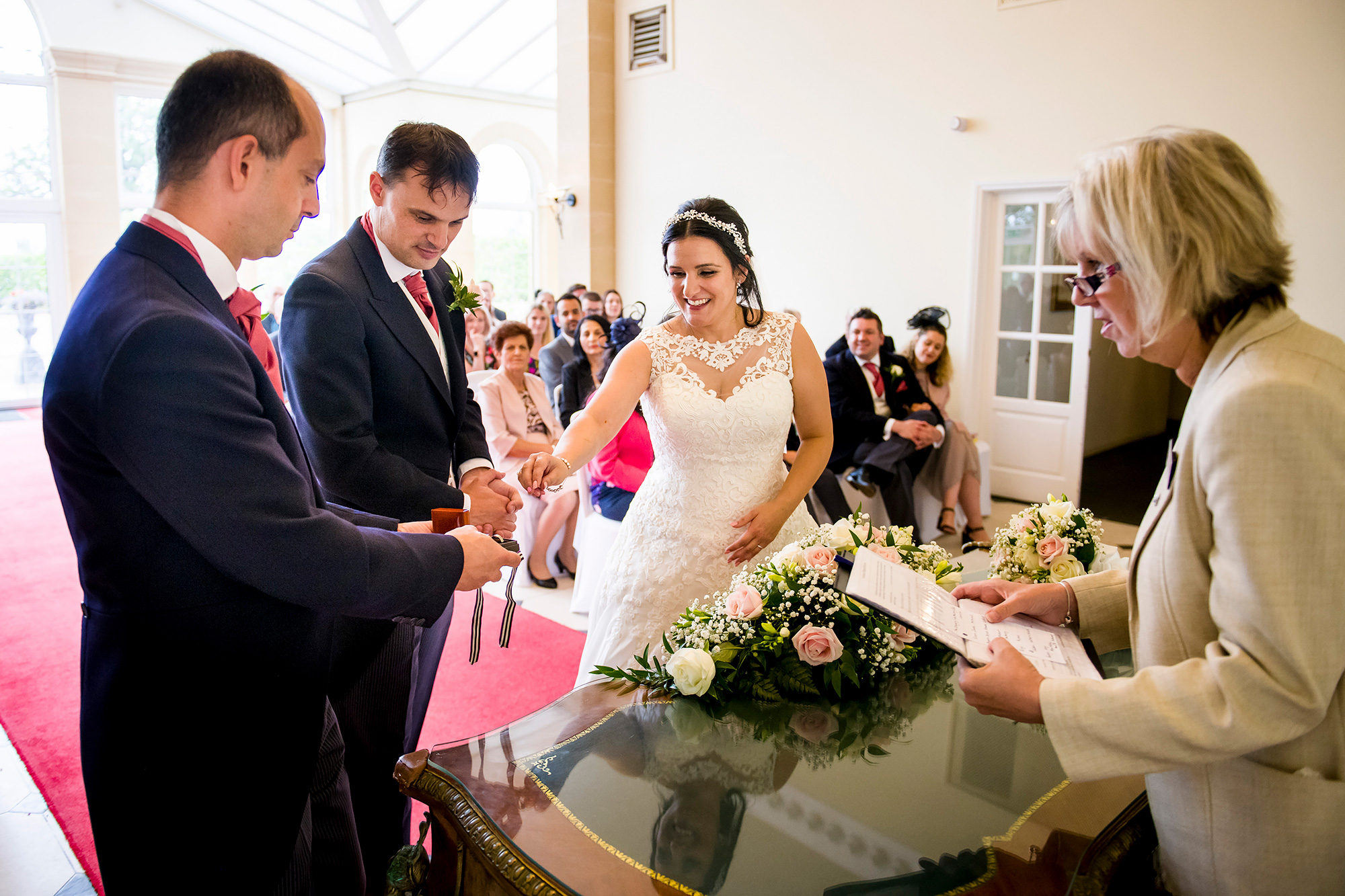 The couple first met while travelling around South America in 2007, becoming an item after a mutual friend's party a couple of years later.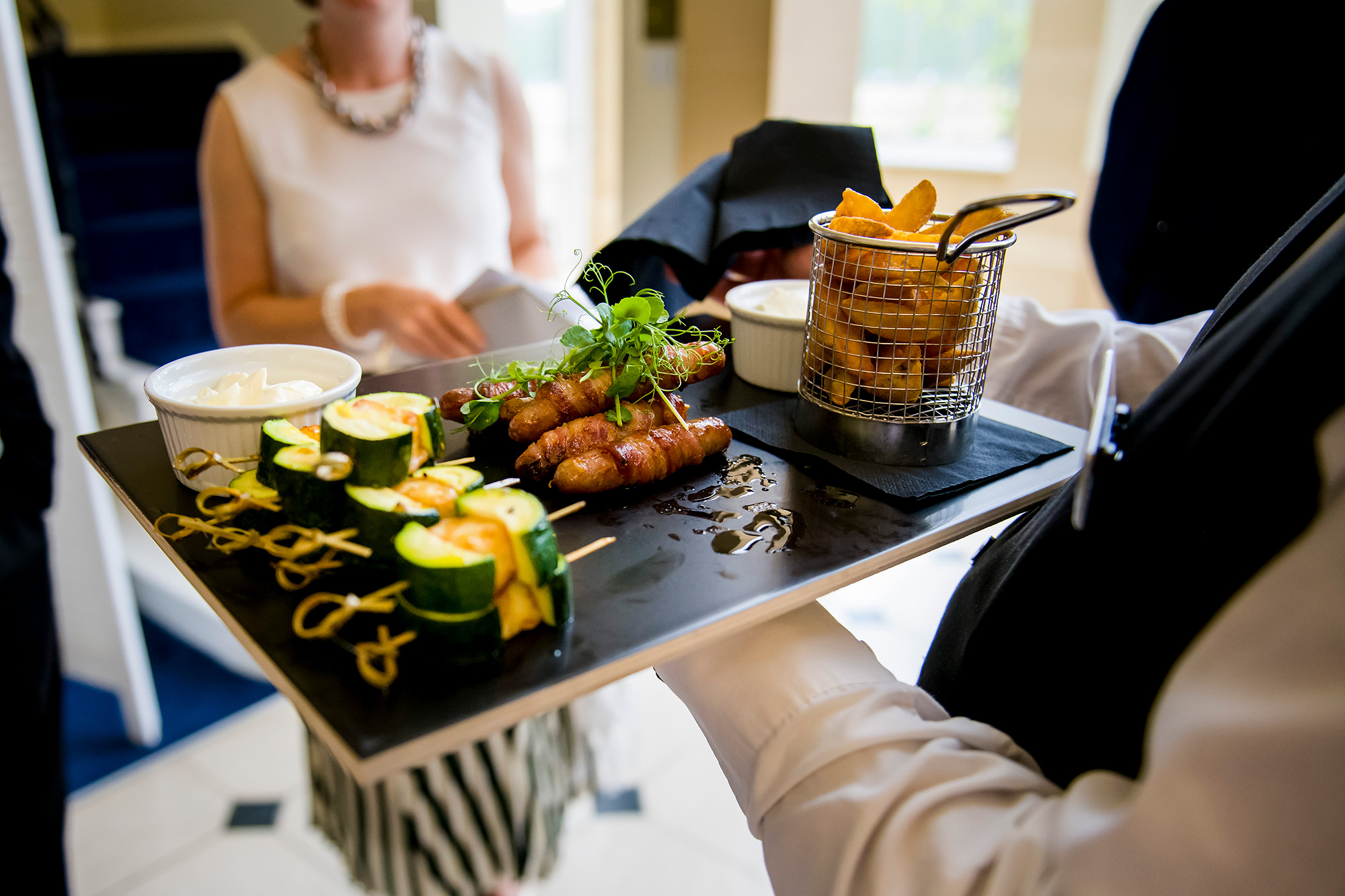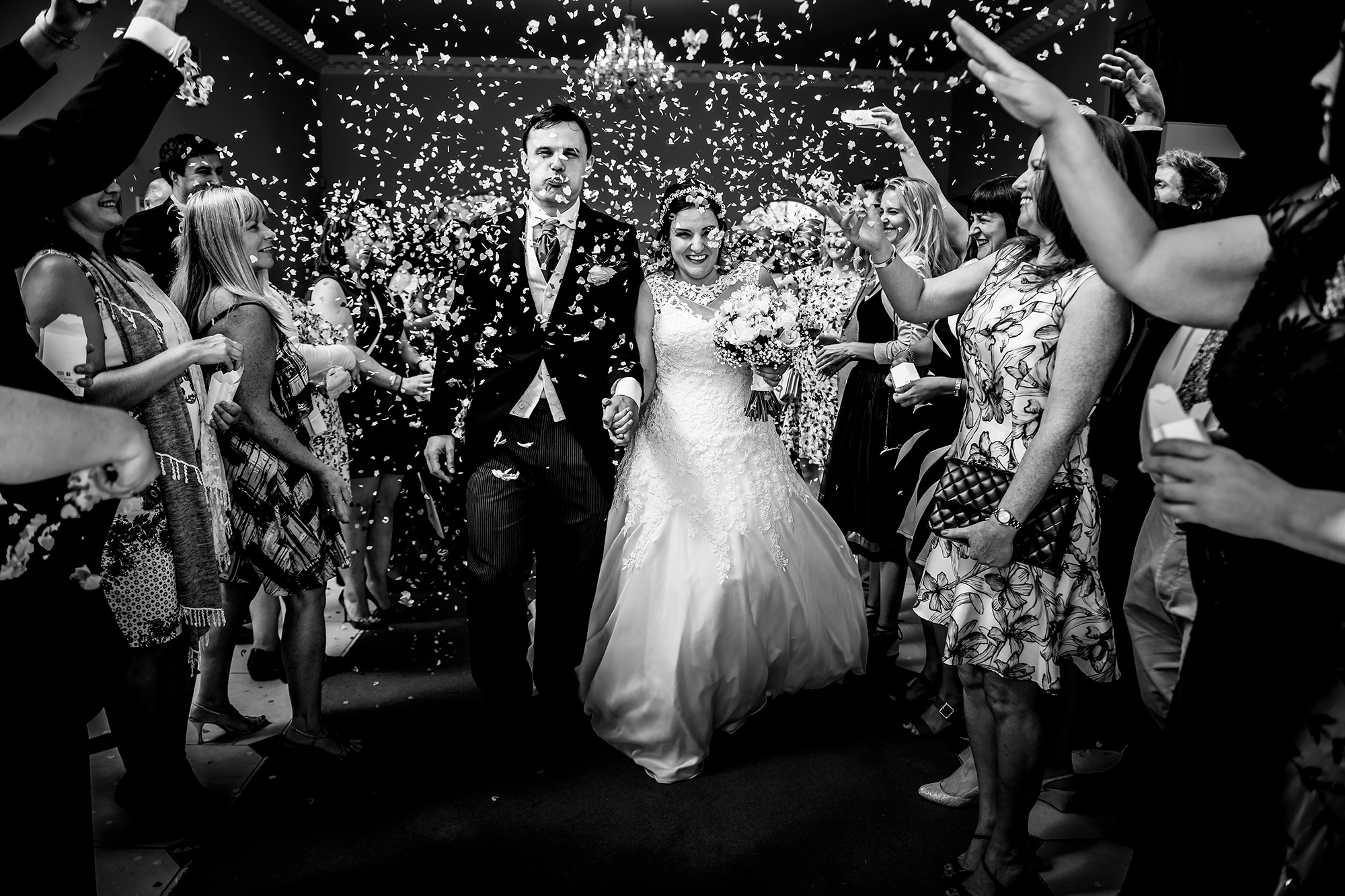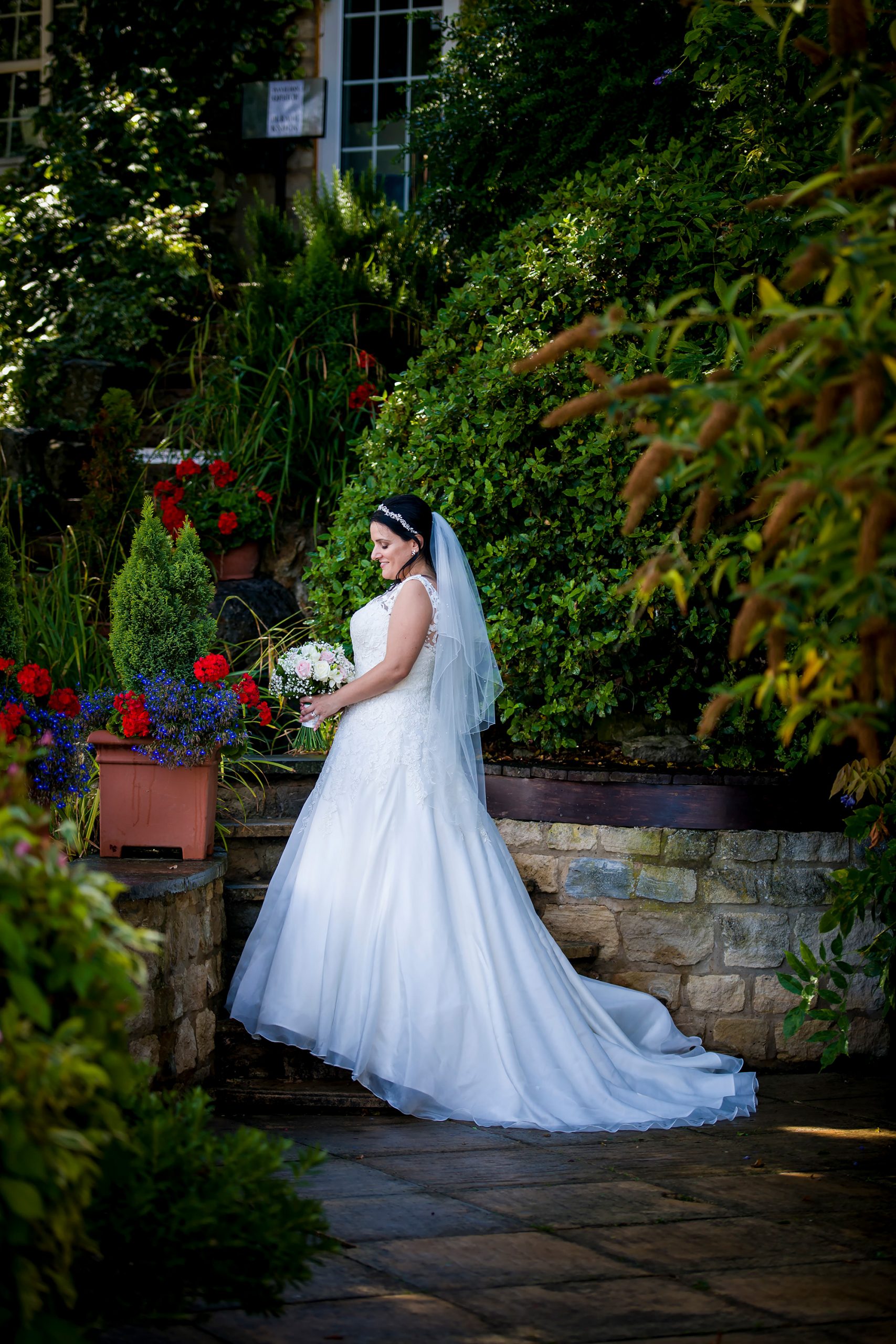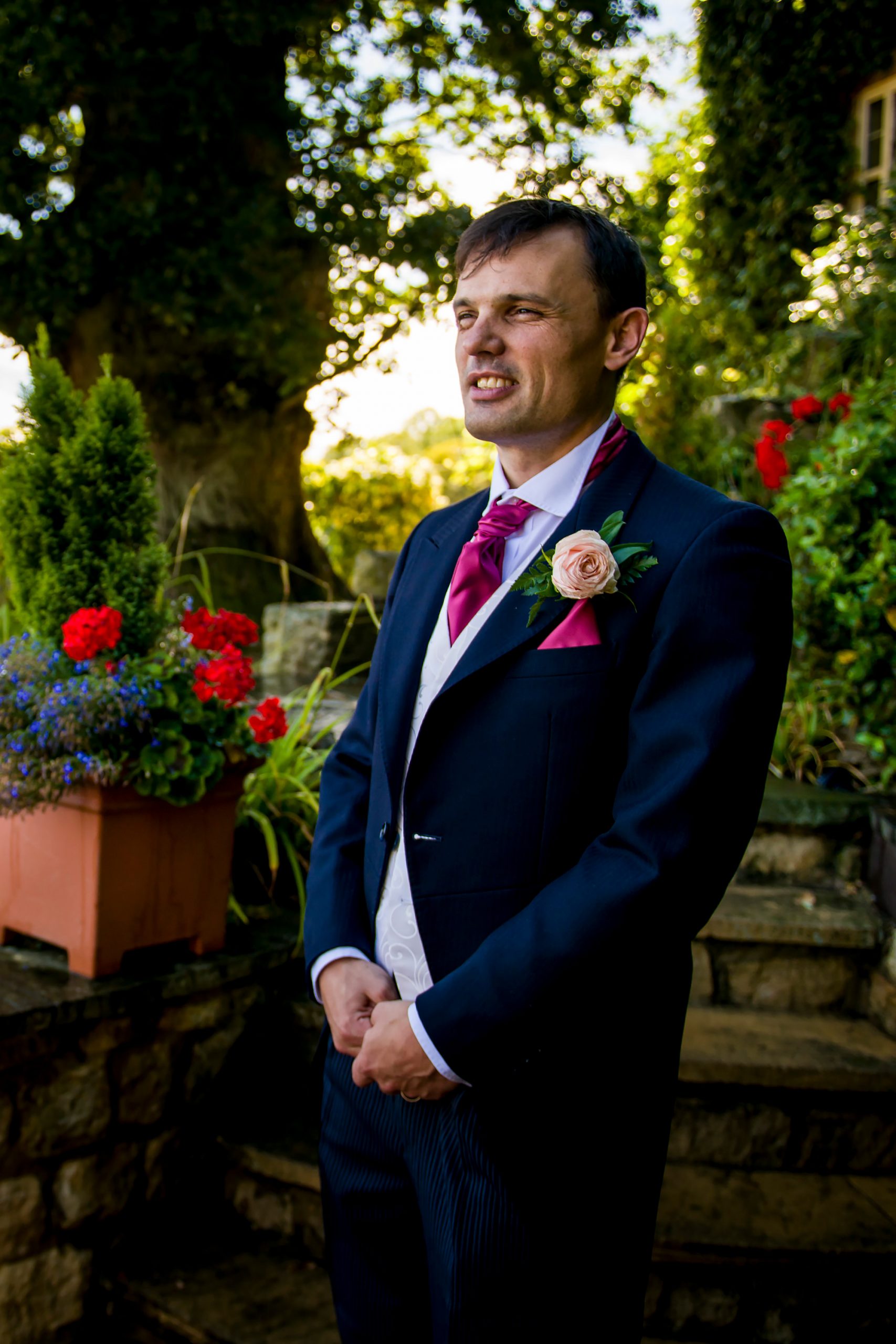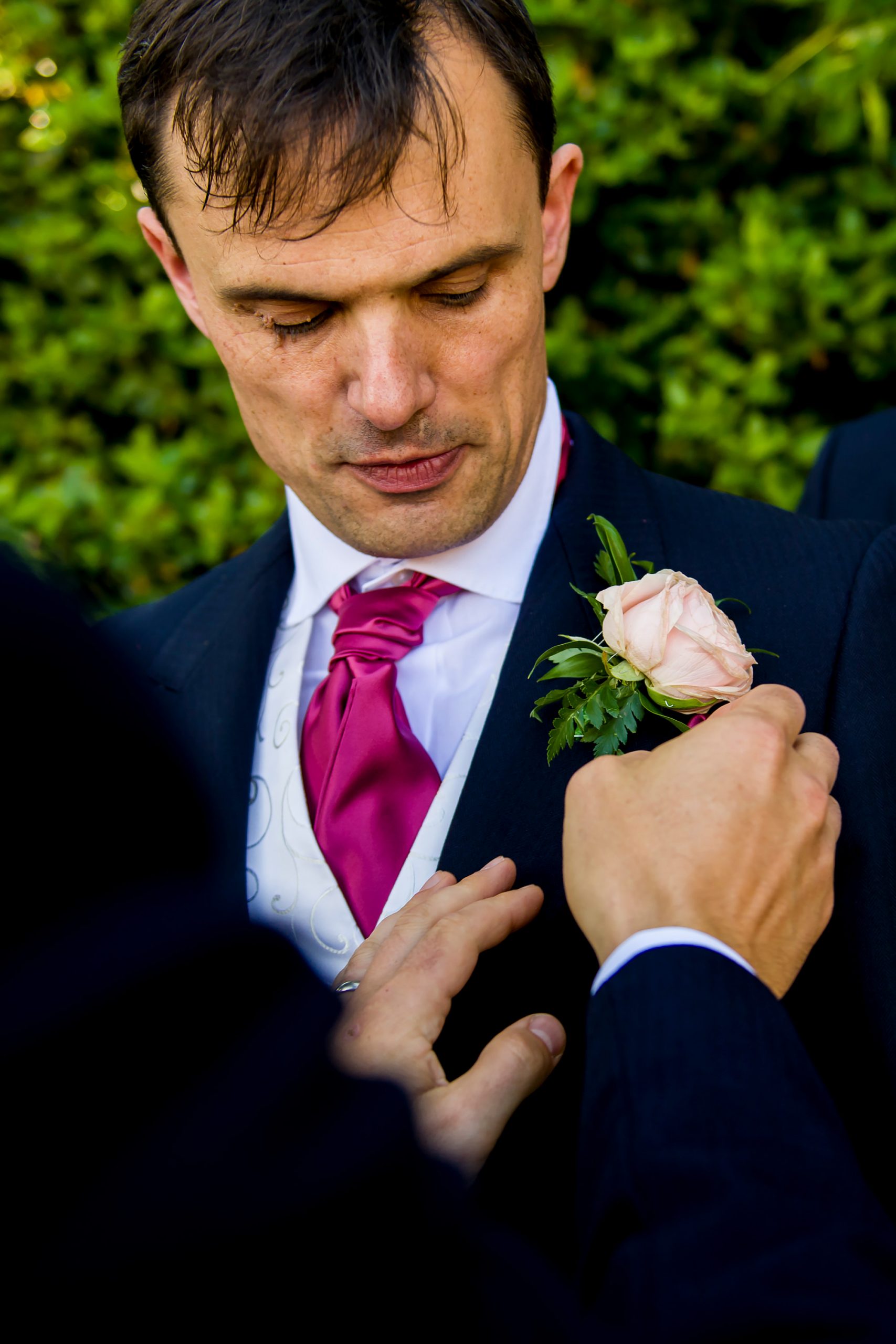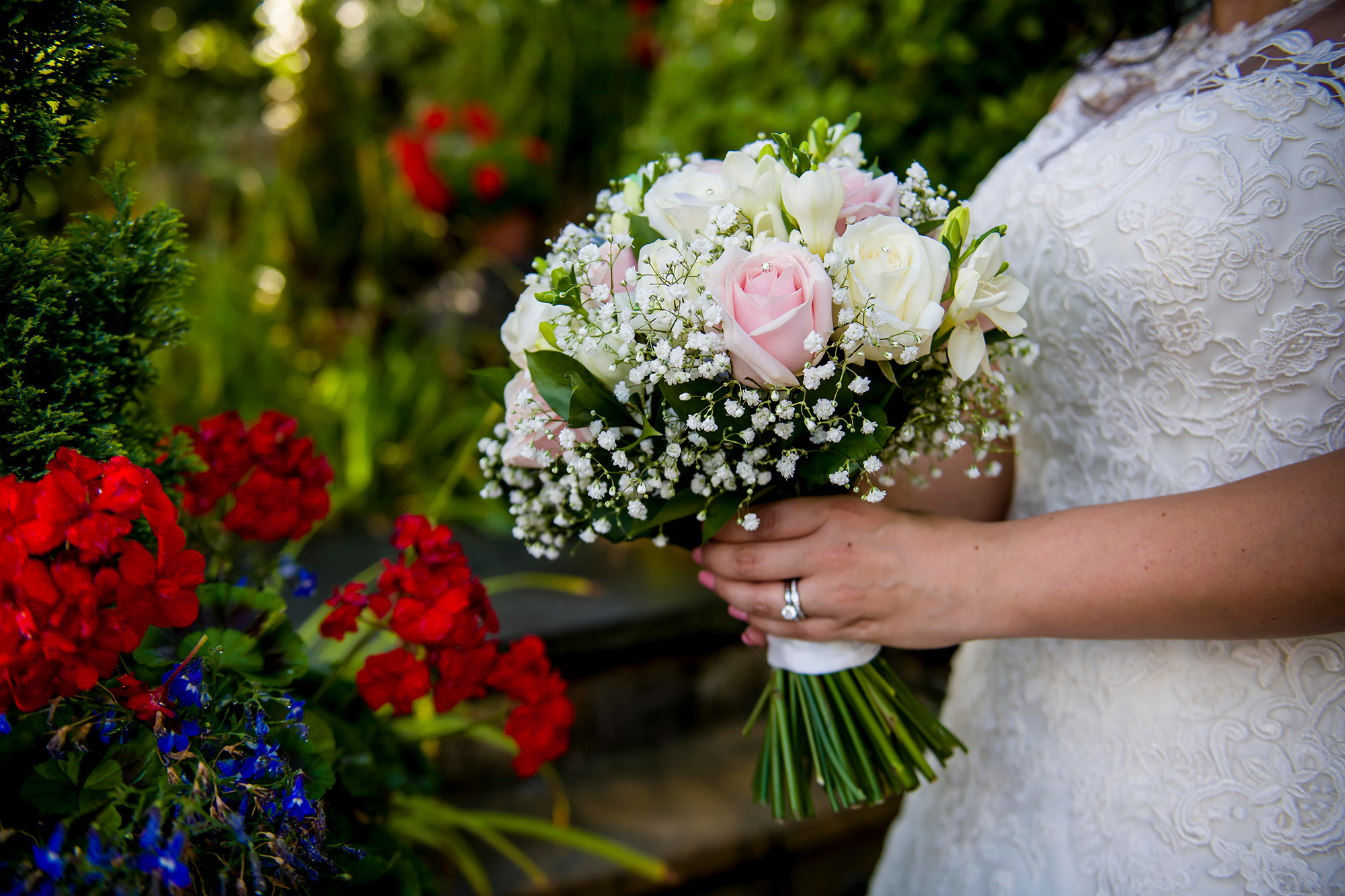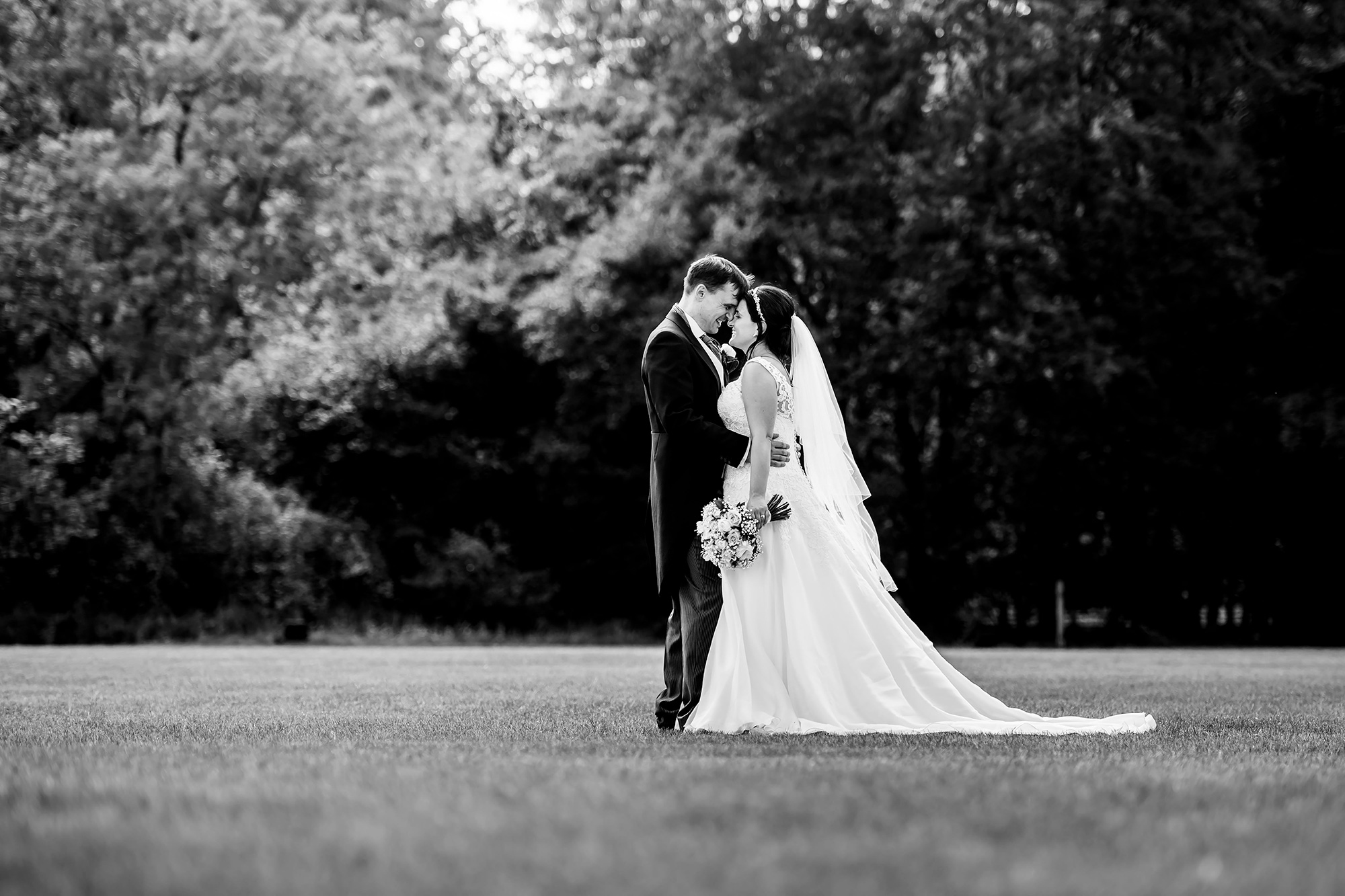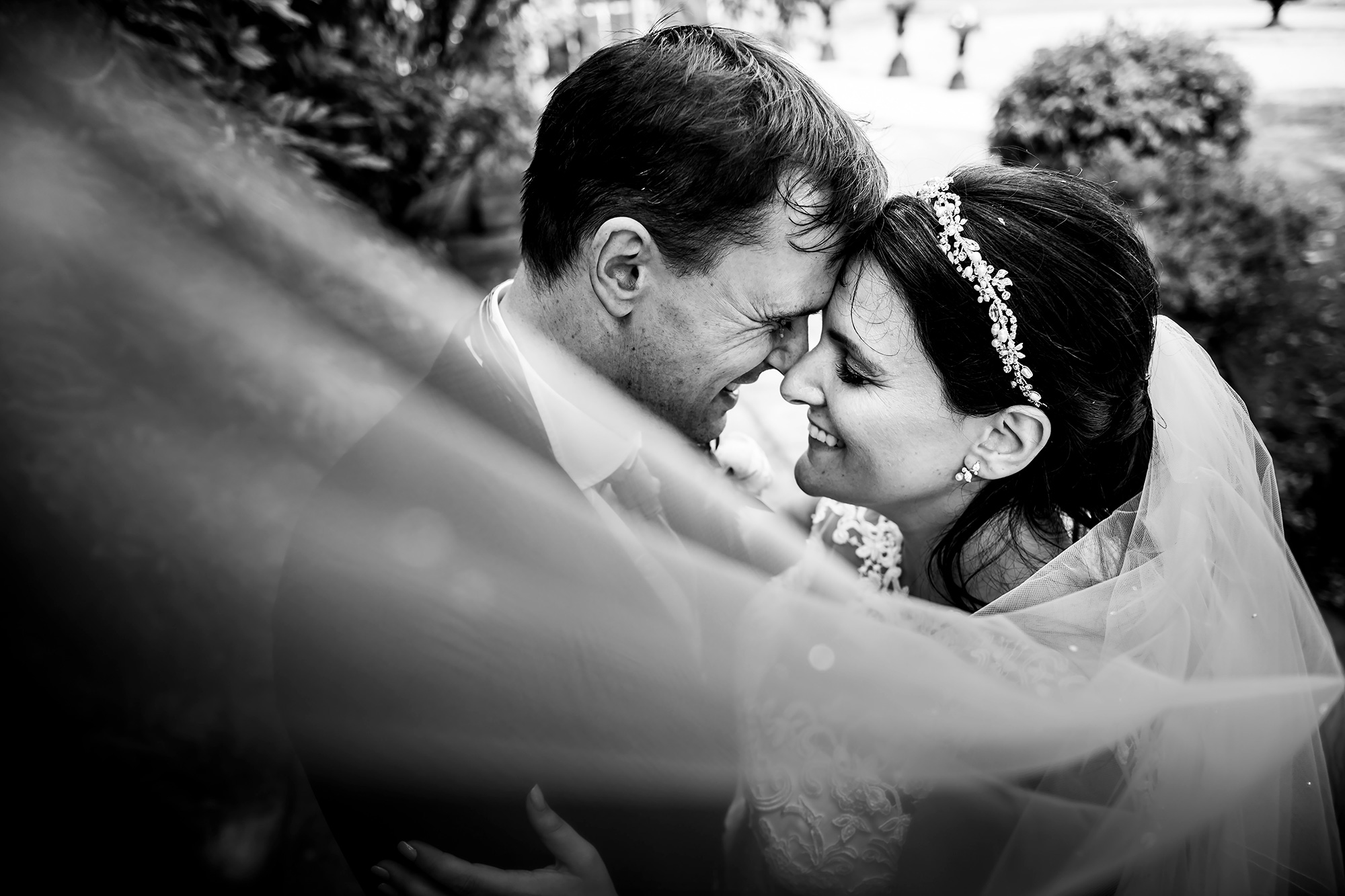 Simon popped the question while the couple was visiting Rome. "I handed Angela a Boots carrier bag at the Trevi Fountain and told her I had bought her a 'little something' to let her know what she means to me. When she opened it she realised it was an engagement ring and I asked her to marry me. She took a while to respond because she was so shocked," he recalls.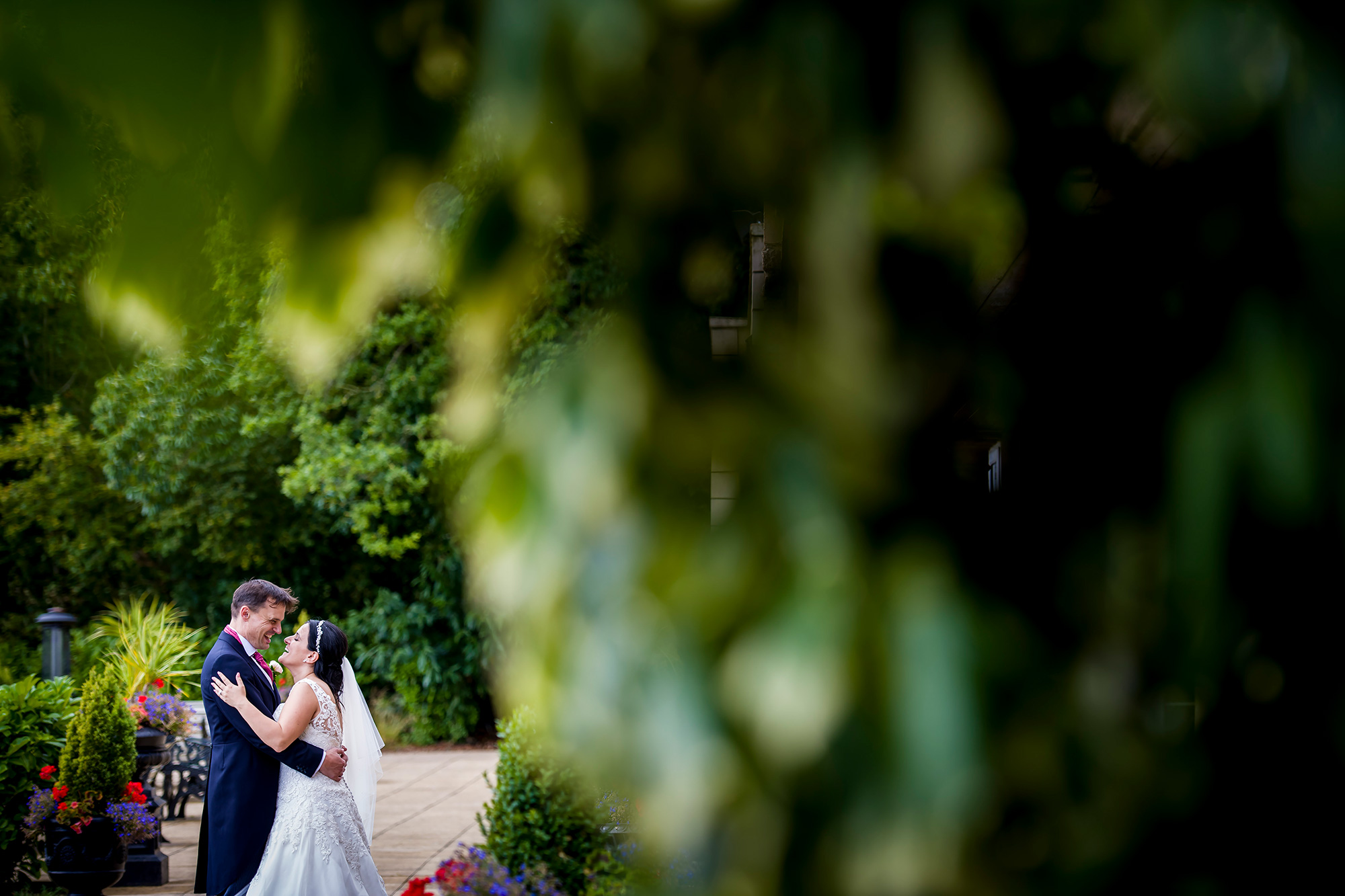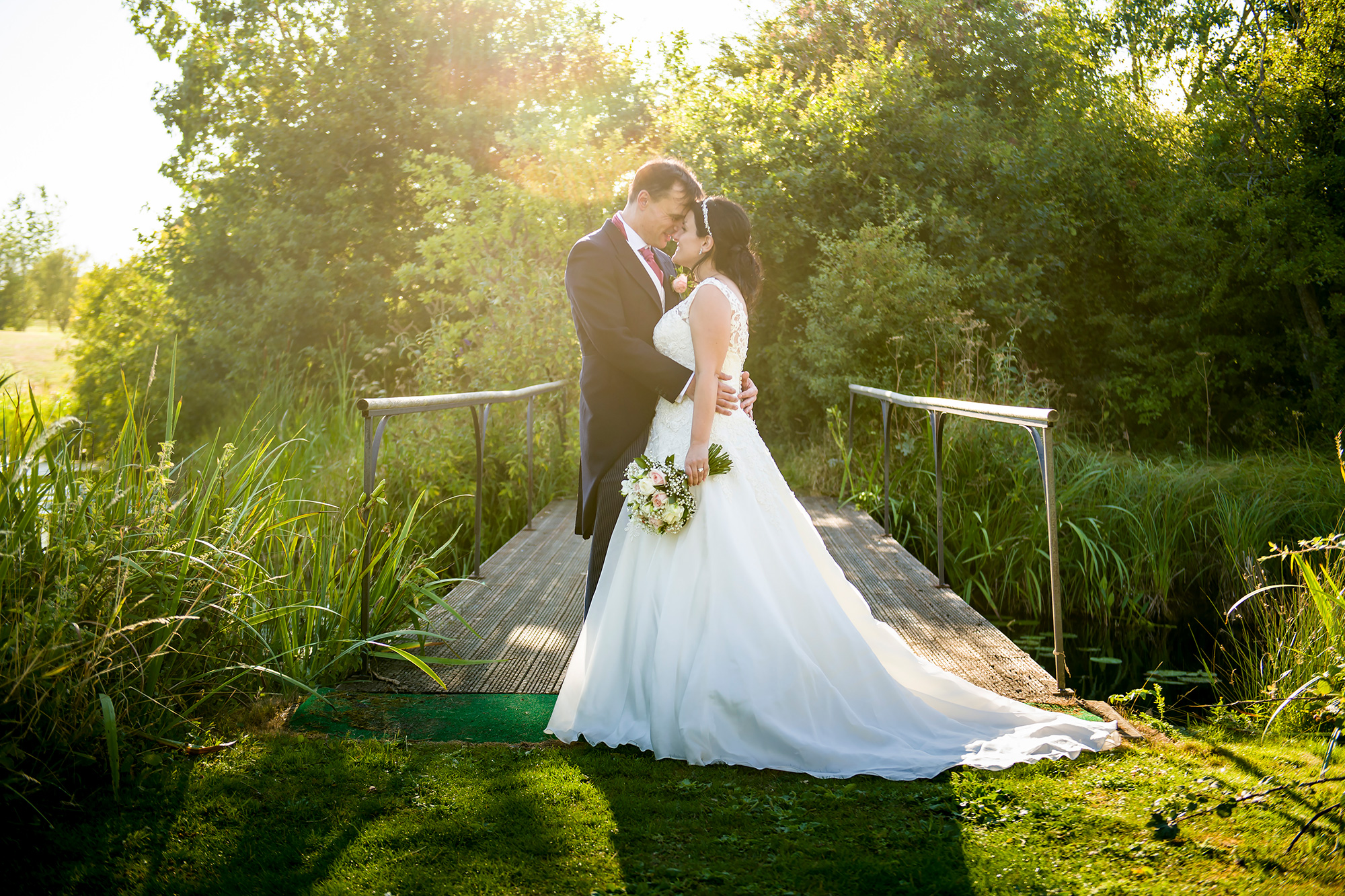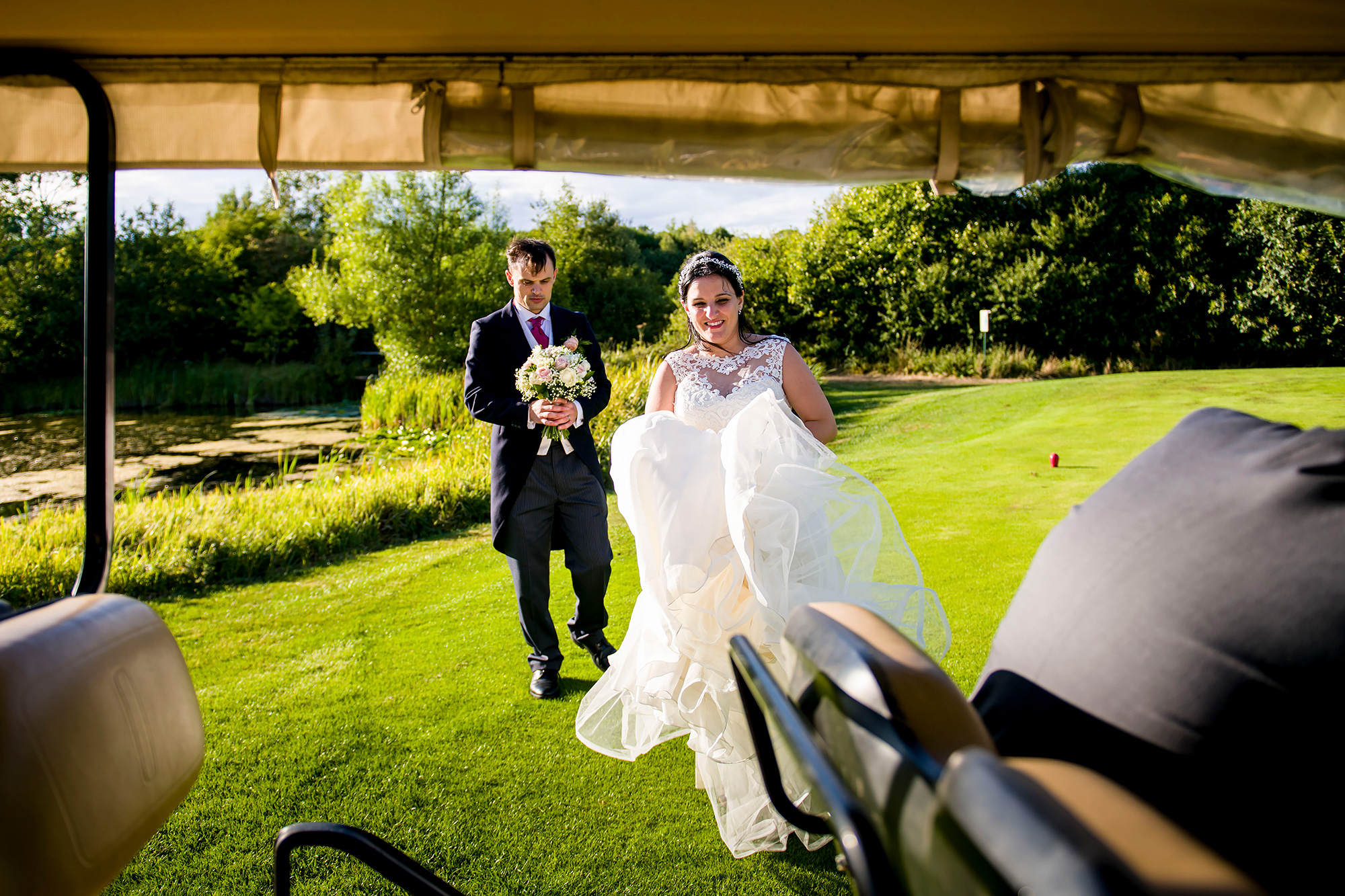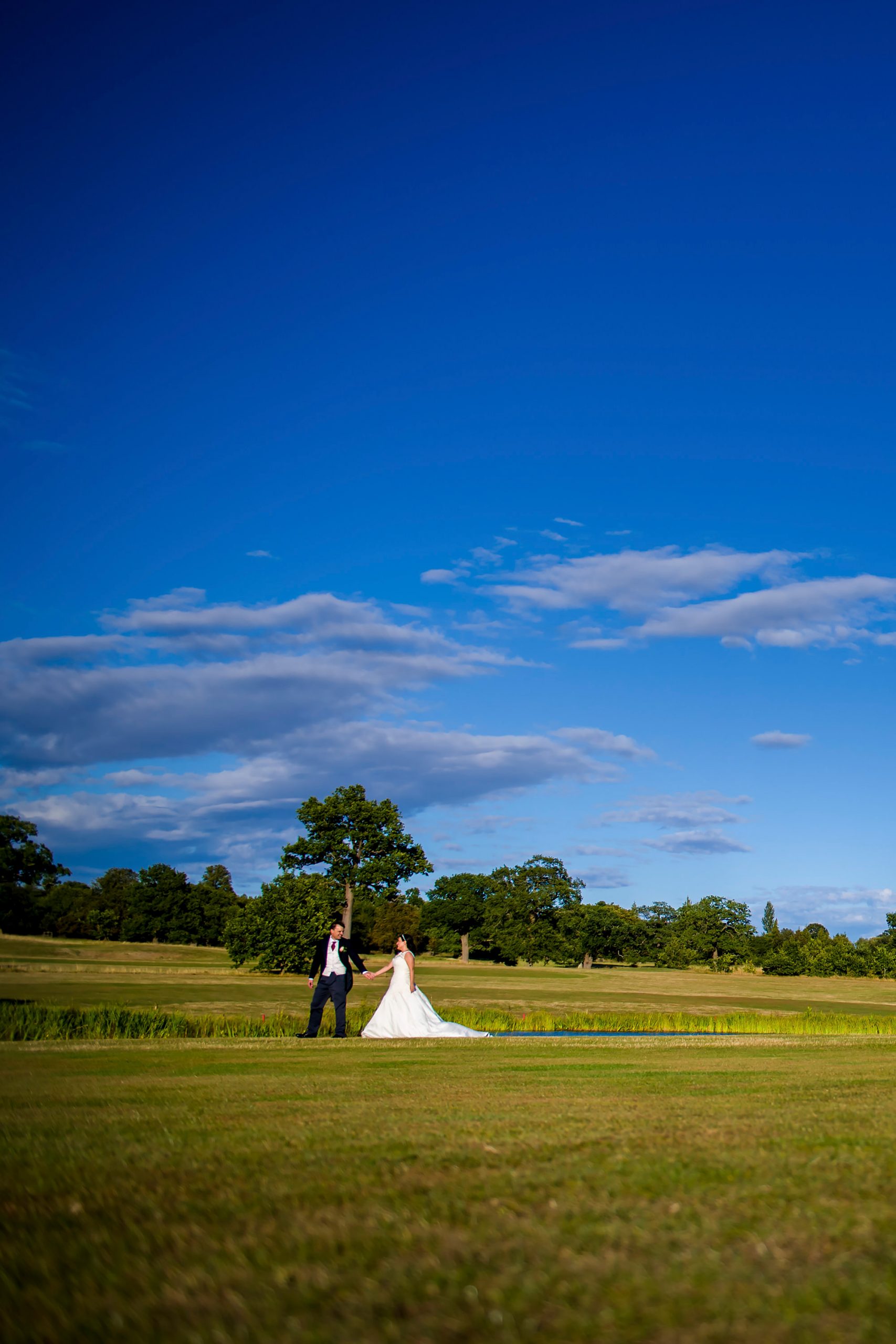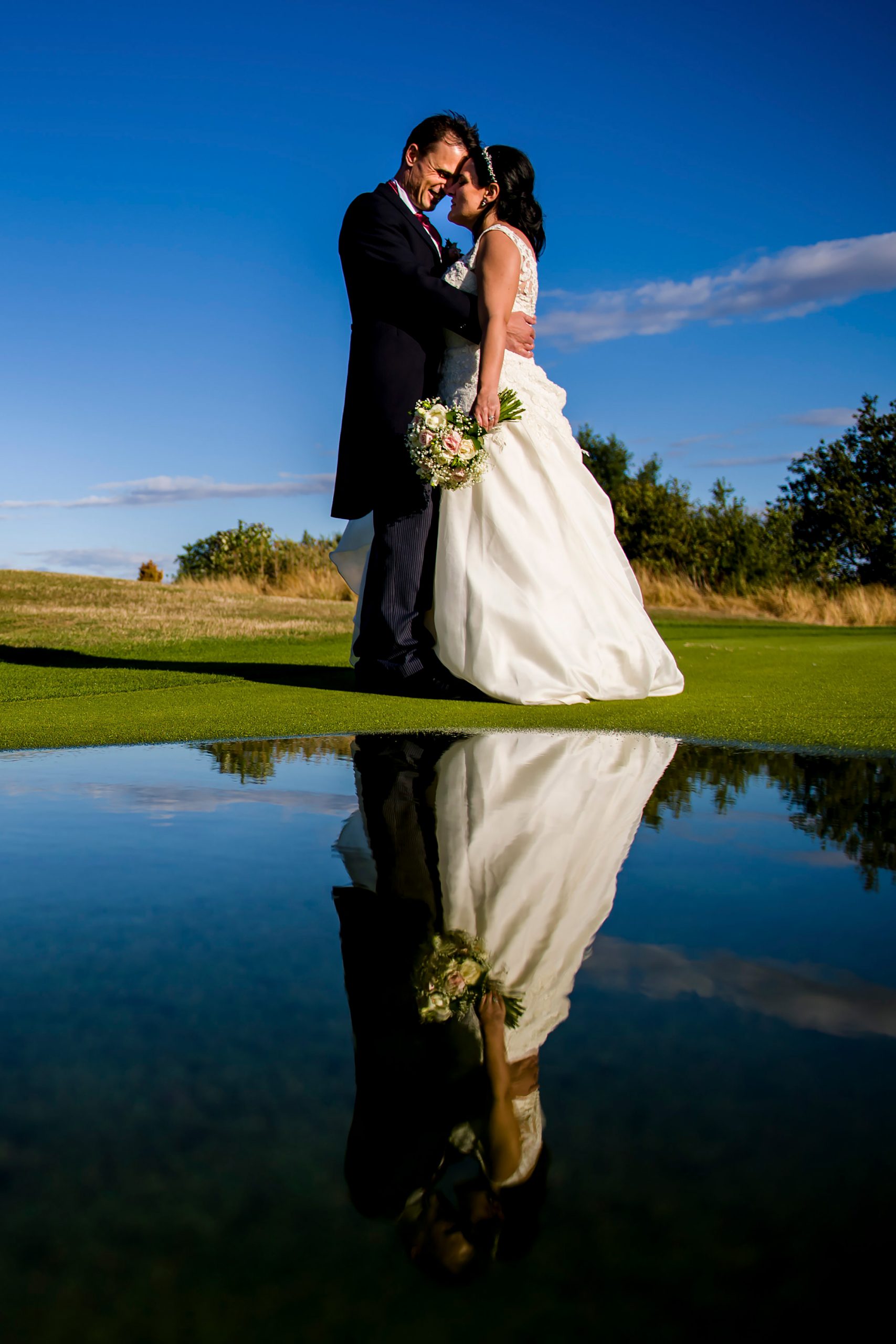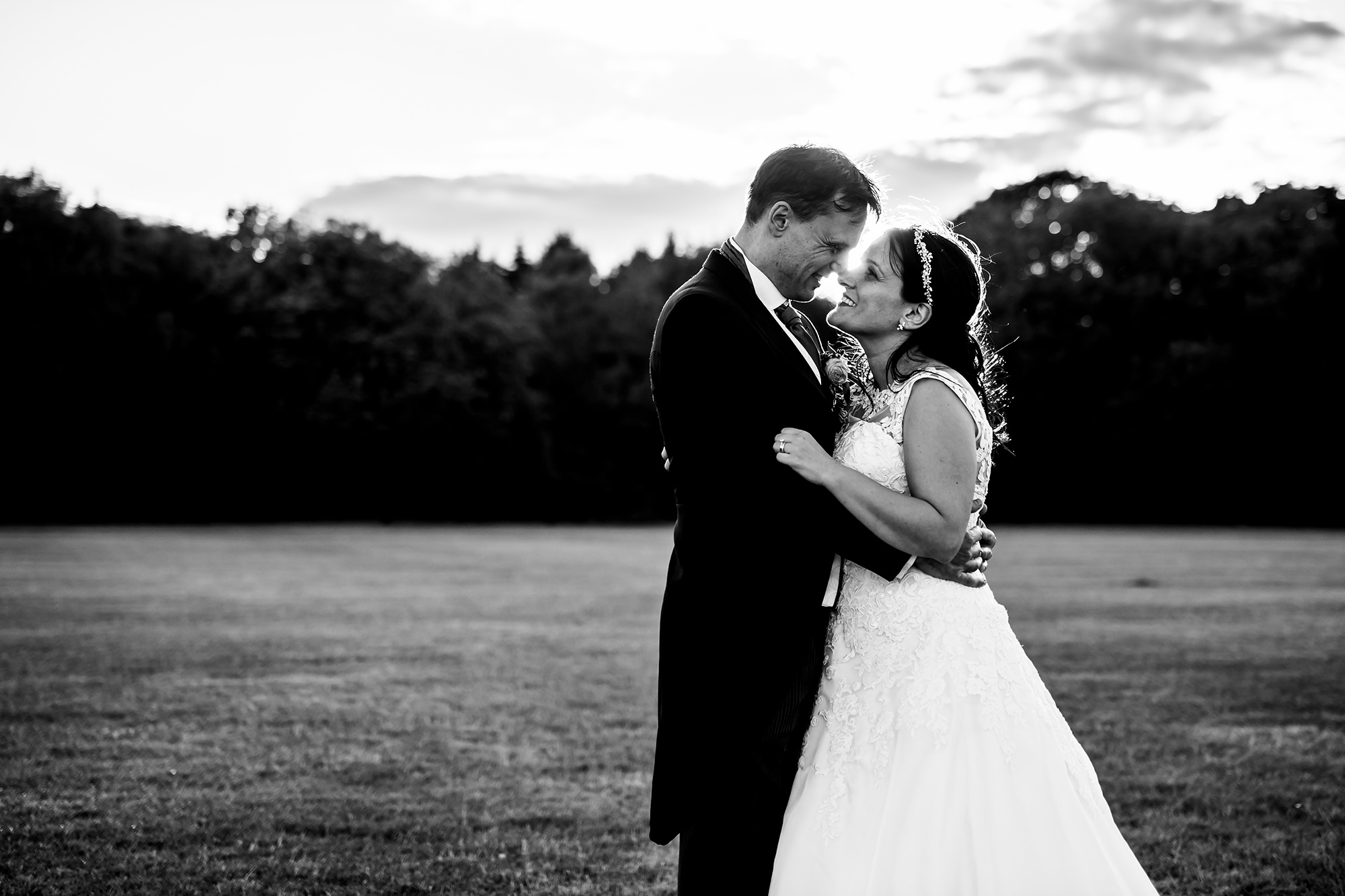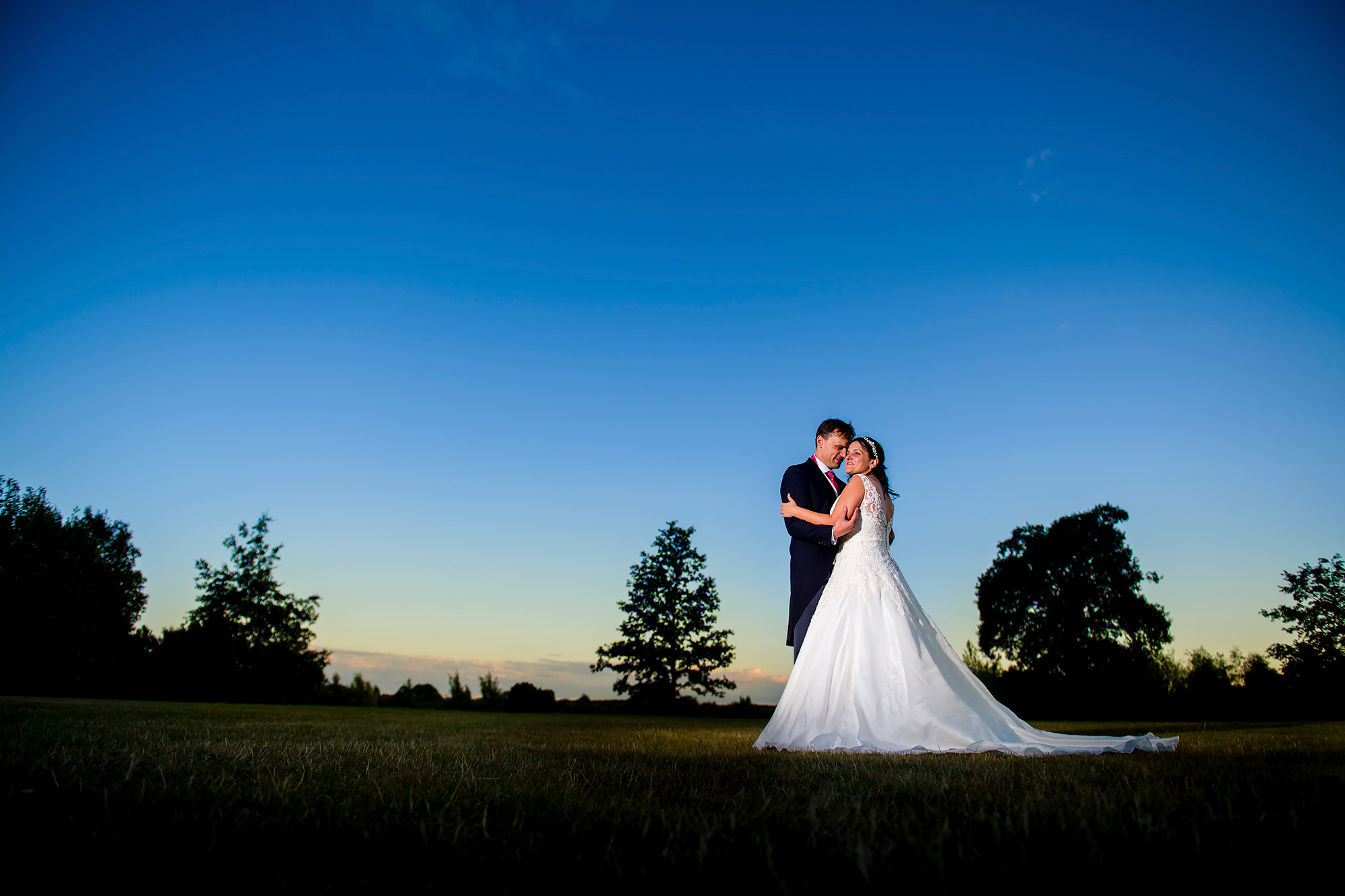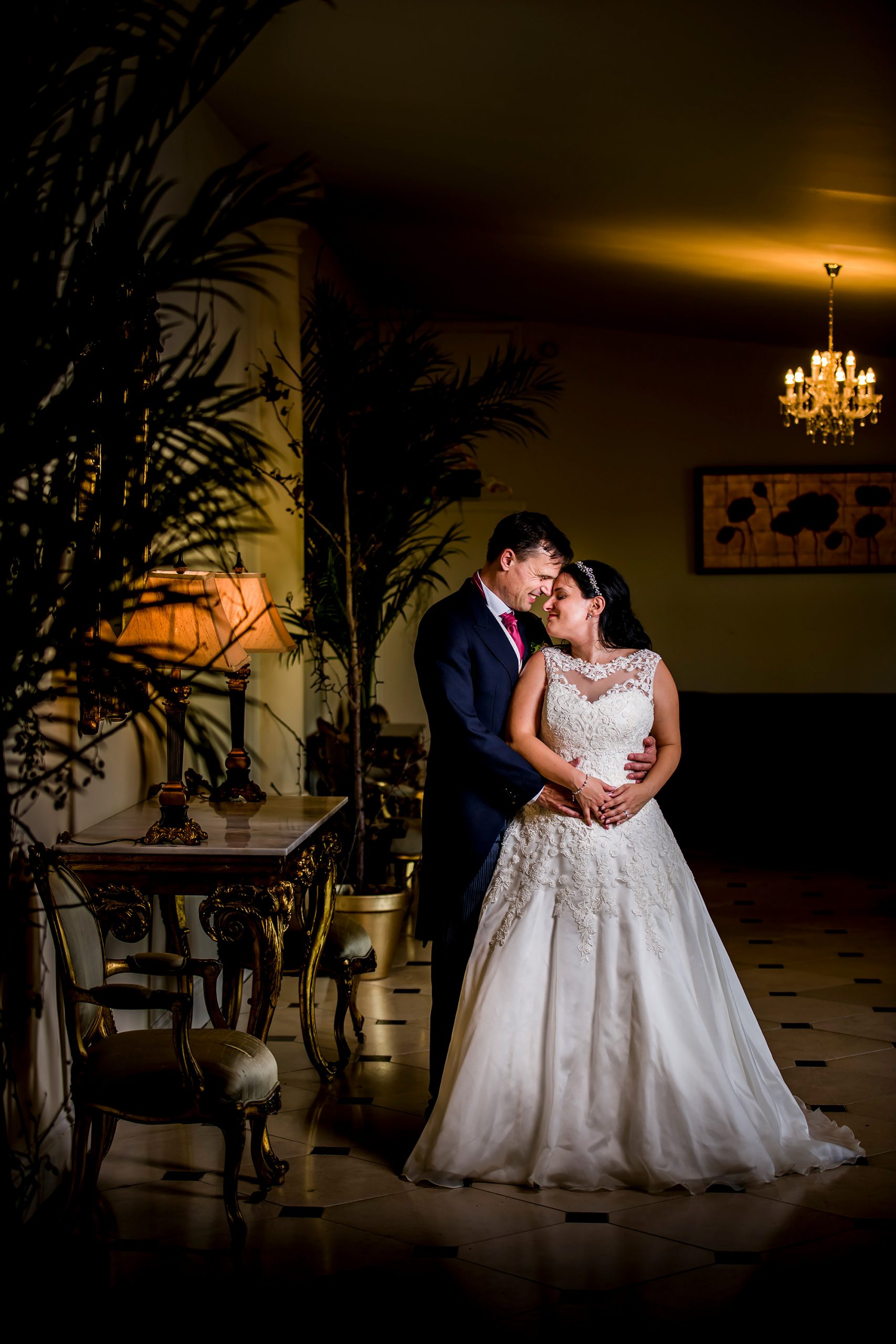 "Overall, we wanted a day that was formal enough to mark the importance of the occasion but also that everyone would enjoy and remember," Simon says of the contemporary wedding.