A common wedding problem in even the dreamiest of venues is that of the ugly chair. You don't want to invite guests into a beautiful space for your reception or ceremony filled with worn, mismatched, or corporate looking seating. The answer comes in the form of chair covers, an option which opens up a whole word of styles and fabrics for you to choose from. Unfortunately, the chair cover has now become such a wedding staple that it can feel like a safe or dull option. Fear not, we have our finger firmly on the pulse of the latest chair styling trends and we've brought together our favourites below. Keep your seating beautifully wrapped with these gorgeous cover (or uncover) ideas.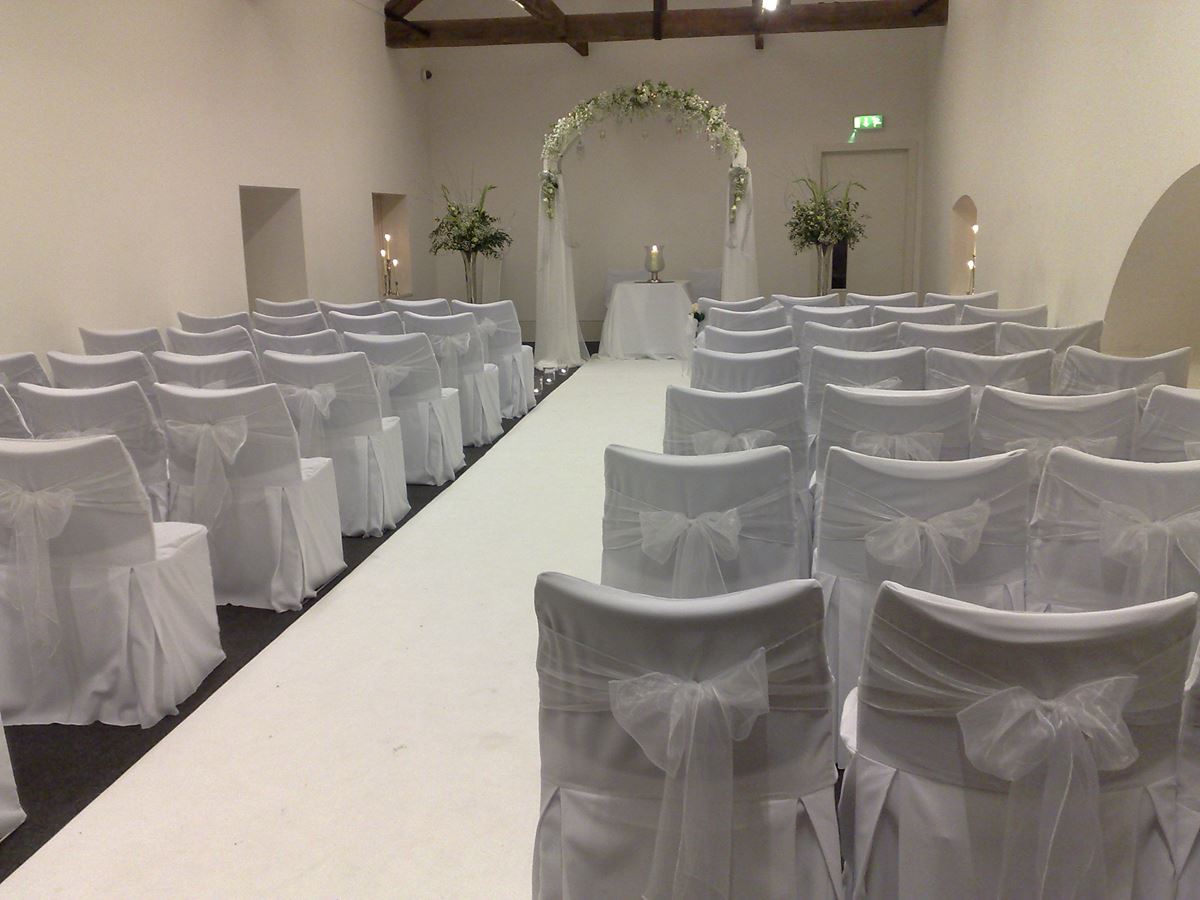 Clean in White
Sometimes the simplest option can be the most beautiful. If your theme is elegant and pared back, white chair covers can be incredibly effective. This is a particularly good look if you have a venue with lots of natural light. For a warmer or more rustic finish choose cream or oatmeal tones but keep it fuss-free and quietly lovely.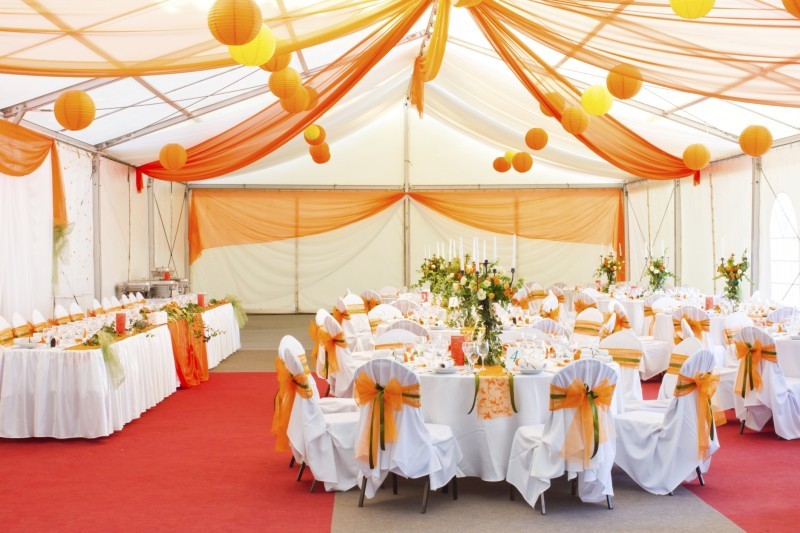 Eye Catching Pattern
Block-coloured sashes or chair covers have been in vogue for a good while now but we are starting to see pattern take the stage. Create a vintage garden party feel with florals or a modern, dynamic look with abstract prints. If you're handy at the sewing machine, creating sash strips in the fabric of your choice is a cinch. It also means you can pick a unique fabric you won't see anywhere else or on anyone else's wedding chair covers.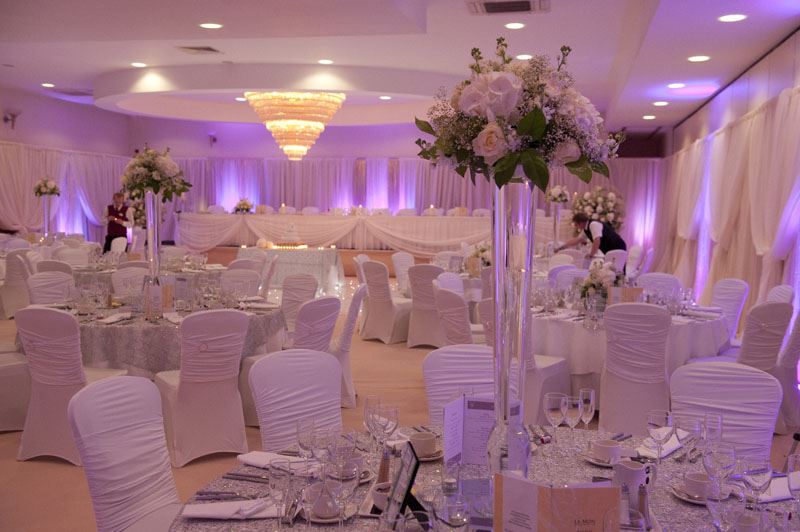 Drapery
Bows are always make a statement but if you're looking for something a little different a Grecian draped effect can look effortlessly elegant. Look for fitted covers that incorporate this effect or ask your supplier to get creative. This is a gorgeous look for a glam wedding.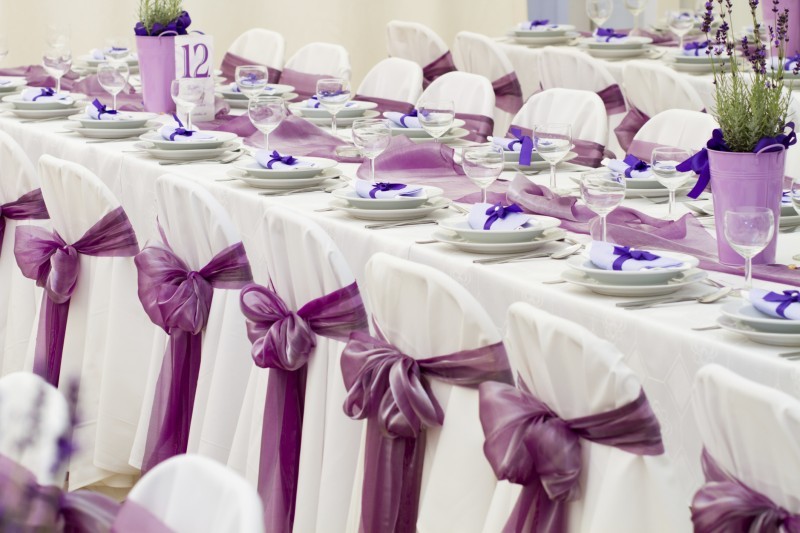 Colour Splash
A continuing trend for chair covers is to provide a focal point of colour against a pale or white background. The key here is to keep other tones muted and contain bright and jewelled tones to flowers, accent points, and chair covers or sashes.
Beading and Sequins
Some brides are taking traditional fabrics out of the equation altogether and going for an alternative approach to chair decoration. We've seen pearls and jewelled beads strung from ribbon on the back of seating or sequinned sashes used to add sparkle. If you have beautiful chairs to work with, this is a way to enhance rather than hide your seating.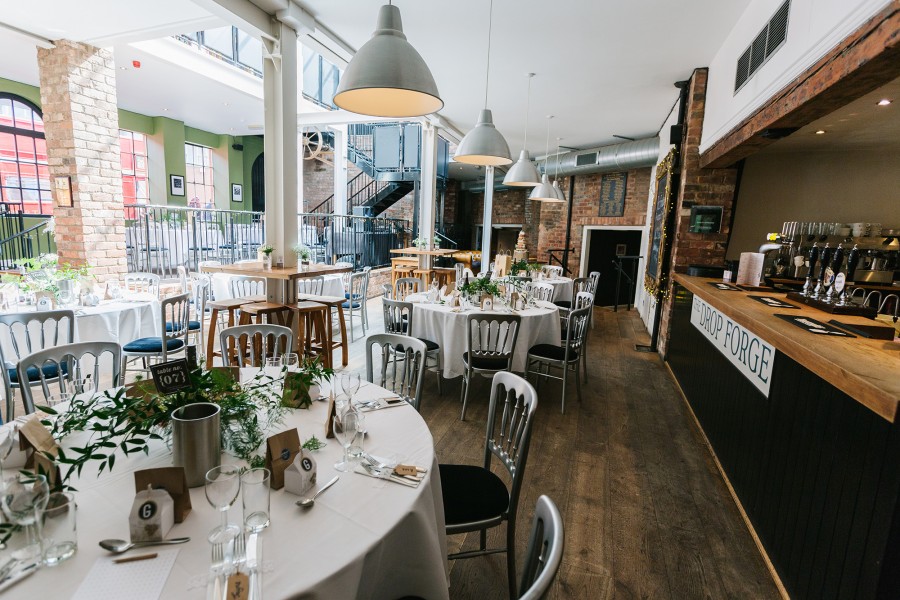 The naked chair
As many brides and grooms look for a more informal wedding experience we are seeing more and more naked chairs. This can require a little head scratching if you have butted up against ugly seating at your preferred venue. Some suppliers will provide beautiful chairs as part of a package or you can scour charity shops for vintage chairs to create a bohemian, mismatched vibe. If seating covers aren't for you, there are ways to make naked chairs work, it just takes a little creative thinking!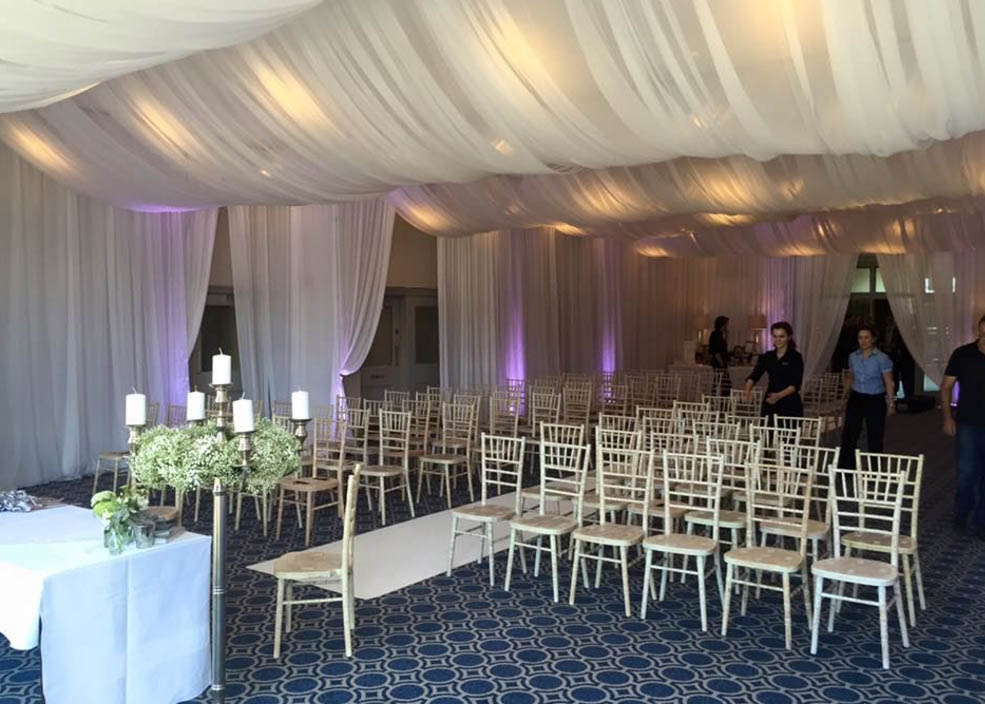 Remember your chairs make up a huge part of your wedding styling, so don't settle for seating you don't love. Use your imagination and make your chairs a talking point.