Street food is everywhere. No longer the preserve of dodgy burger and kebab vans, street food now means fresh, exciting cuisine cooked with love, from all around the world. It's no wonder then, that couples want to bring a little street food magic into their wedding day. It's relaxed, tasty and often a fantastic way to feed a crowd on a budget. If you're stuck on street food for your big day, here's just a few ideas of the huge array of cuisines, styles, and wedding catering to choose from.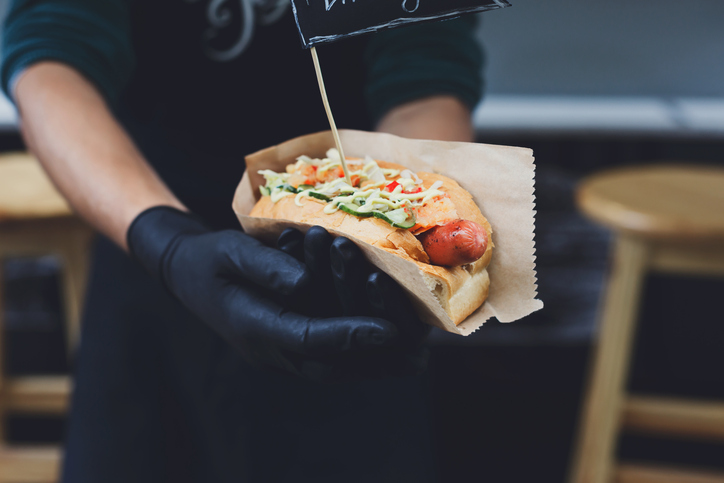 An Indian banquet
Indian food is the UK's favourite cuisine and it always goes down a storm at weddings. Choose a range of easy to eat Indian delicacies, from bhajis to poppadoms, and serve them up alongside a selection of curries and rice. Get everyone to serve themselves and make seating informal, relaxed, and all about sharing. You could go for full street food style by choosing a caterer to serve straight from the van or do it yourself and serve 'family style' on the tables themselves.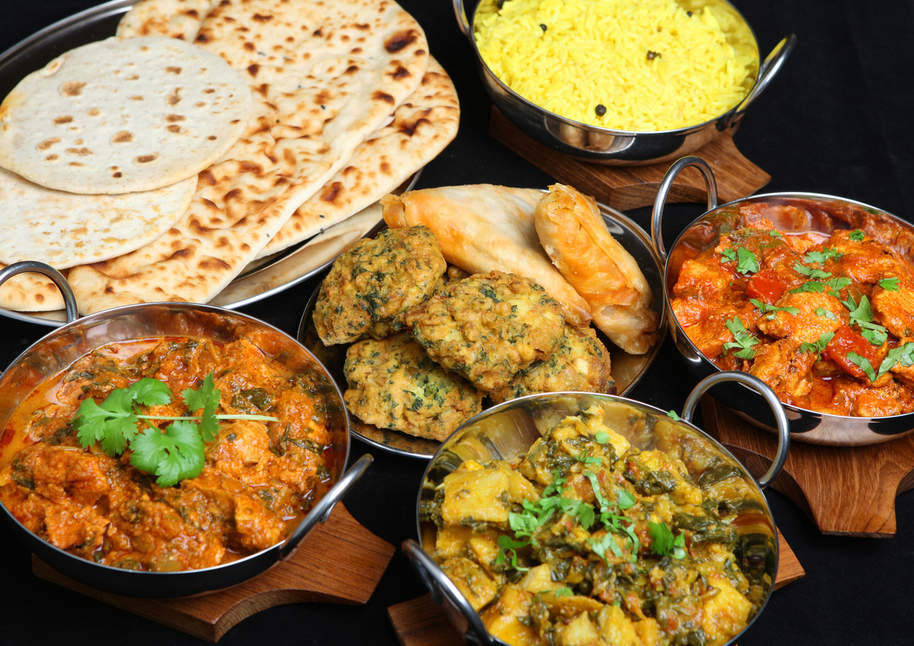 A paella party
Paella is the perfect street food: fragrant, shareable, and so vivid in colour that it adds to the décor of your event. Watching it being made traditional style in a giant paella pan can form part of your wedding entertainment, and it allows everyone to take as much or as little as they like. Serve this up with optional Spanish sides like Manchego Cheese and Serrano ham to add even more Latin interest to your wedding catering. You should ensure you have plenty of Sangria on hand to wash it down!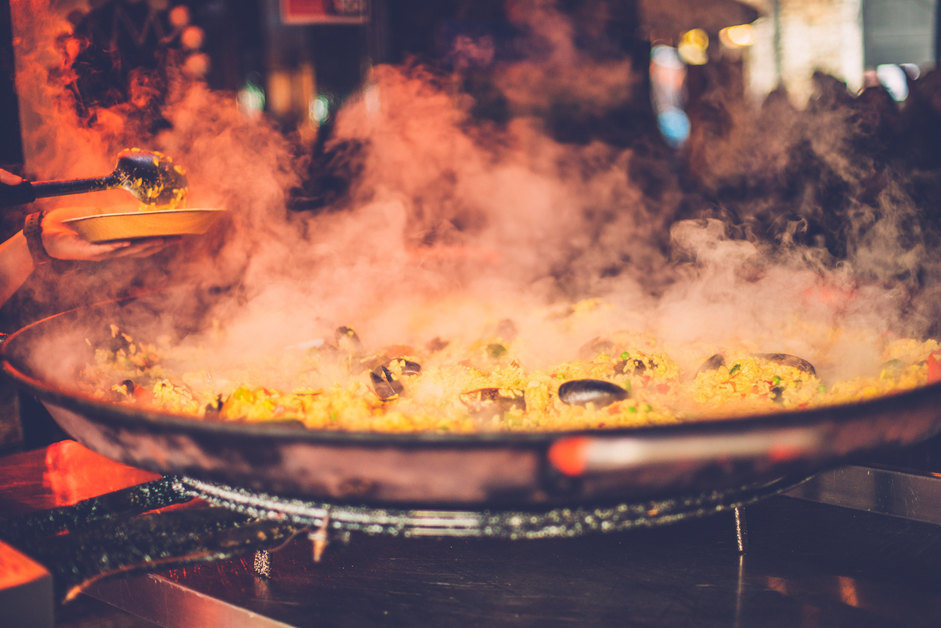 All things Americana
American classics  (particularly American barbecue classics) have been taking over the UK restaurant scene in recent years. Ribs, burgers, and hot dogs have almost universal appeal and make a great informal option to a traditional sit-down wedding breakfast. You could choose to have a couple of suppliers attend with vans or hire an all-out American barbecue to grill away throughout your reception. This is a pretty meat-heavy option so you will probably need to consider how to work in a number of veggie options and sides to please guests who aren't committed carnivore.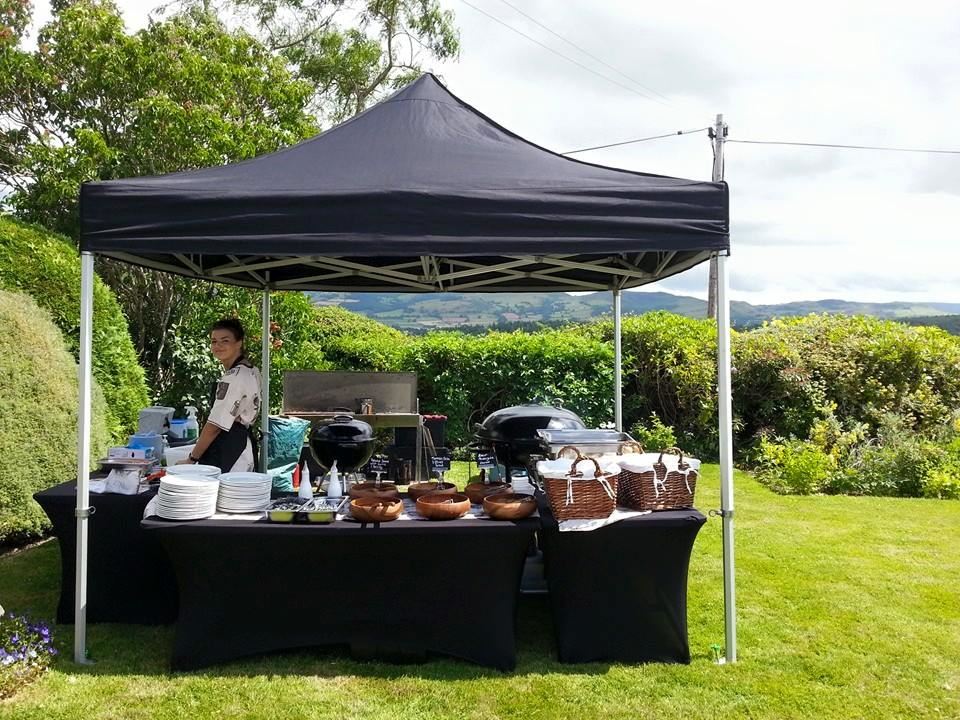 A traditional chippy
The great British fish and chips is a national classic and a food option that could be the perfect choice for your wedding catering. It's well loved, easy to turn out in large numbers, and would tie in perfectly with a seaside or beach wedding theme. Speak to suppliers and your venue to make sure your site is suitable for an onsite catering van and work out how to plan your food service so you don't see lines get too large. Add traditional condiments to your table and newspaper themed table decorations to tie this idea into your wider wedding theme.
A taco truck
Mexican food is tasty, colourful, and lets you get really wild with flavour. Tacos are a fantastic choice as they are easy to eat standing up, allow you to offer a combination of tasty fillings, and might offer your guests something a little different from the usual wedding cuisine. Add a little fun to your Mexican themed do by placing sombreros and moustaches in your table décor, it will get guests talking, laughing and creating some memorable if very silly photos!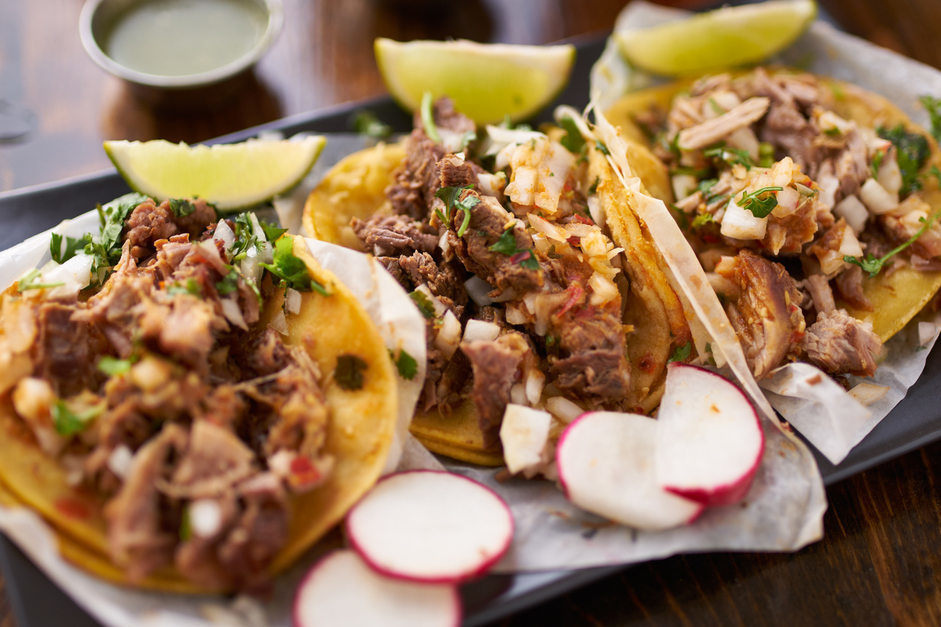 A pizza to go
If pizza is your go to treat food then why not consider it at your wedding feast? It will certainly be unexpected and it will prevent any waiting around between courses or complaints from fussy eaters. Some of the best suppliers now come complete with mobile pizza ovens that ensure your pizza will be utterly delicious as well as a lot of fun. Pair with fries, dough balls, salad, and other nibbles to help your food budget go further.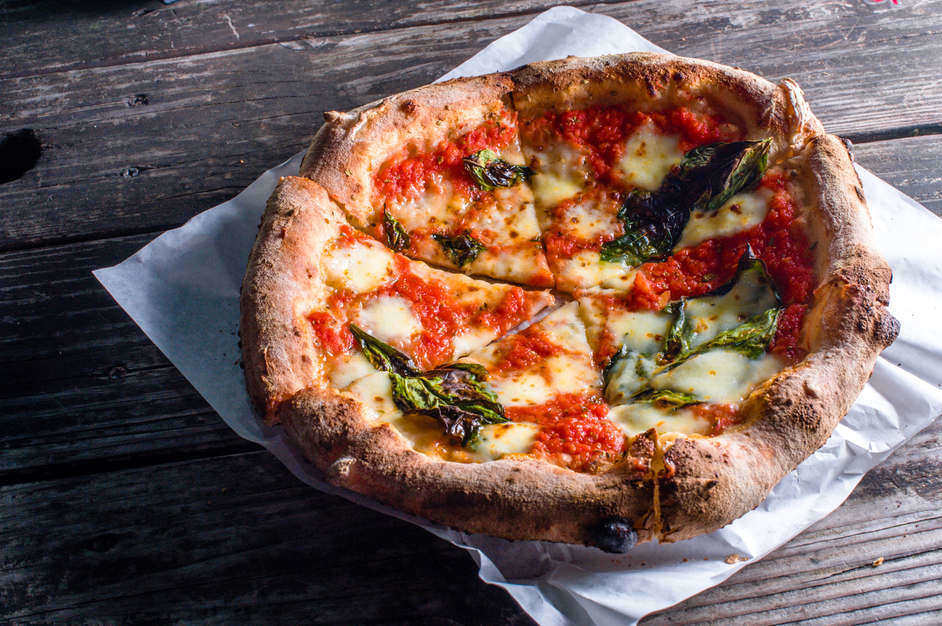 A street food feast could make your wedding personal, relaxed, and memorable. Pick a style of food you love and run with it, your friends and family will love your unique take on wedding catering.