If you're a bit bored of the standard wedding themes, it might be time to kick things up a notch. You might not be a normal wedding theme kind of person. You might not enjoy rustic table settings and chic lighting options. You might want something bold, quirky and completely outrageous. If this sounds like you, then stick around for some serious wedding theme inspiration.
A Star Wars Wedding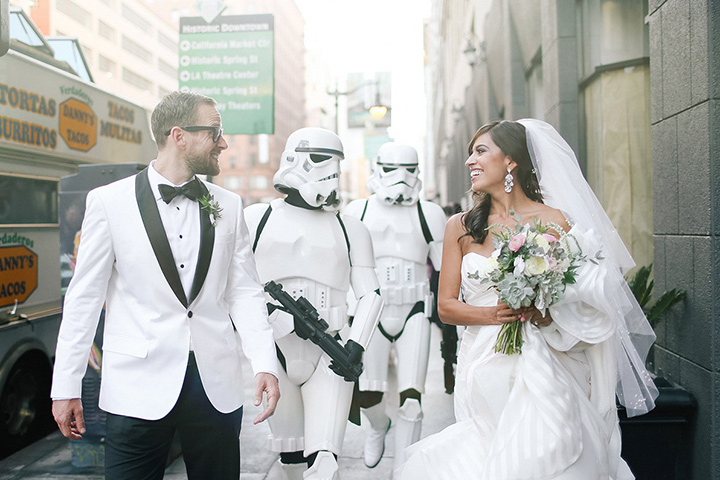 Star Wars is one of those things that you either love or hate. If you happen to love it, then why not do what one real life couple did and have this science fiction movie franchise become the theme of your wedding. You can tell your guests to dress up as characters from the movie, although ban gold bikinis unless you want everyone to both freeze and steal all of the attention from you. You can have a themed cake. You could even have a Star Wars themed photo booth to really embrace this theme.
A Japanese Zoo Wedding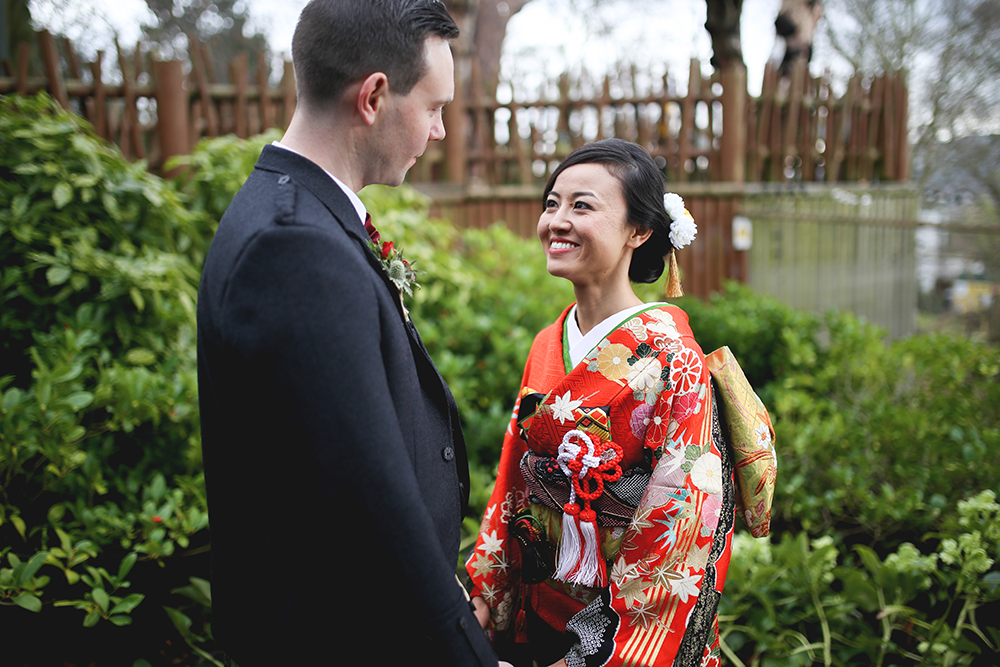 You've heard of Japanese inspired weddings and you've heard of weddings taking place at the zoo, but how does both sound to you? One real life couple combined their love of Japanese food and a particular Japanese garden that happened to be at a zoo. While you don't need to embrace this quirky combination completely, you can have two seemingly opposing themes and blend them together for something new and amazing.
A Woodland Wedding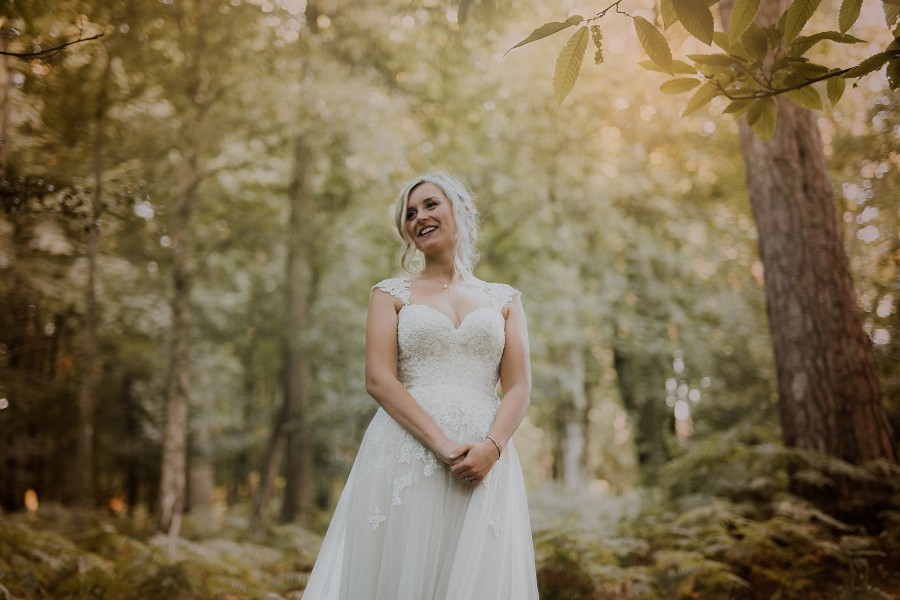 Lots of people these days have rustic weddings, which you might say could essentially be the same as a woodland wedding. But you'd be wrong. A woodland wedding is about creating an environment. It's about creating magic in a forest so it feels like mythical creatures live in the space you've set up. It's less about creating a natural looking wedding and more about creating an entire world that you and your guests can escape to. One real life couple set up lanterns, had a dessert table that looked like it was prepared by fairies and frolicked through the forest for their woodland wedding.
A Disney Wedding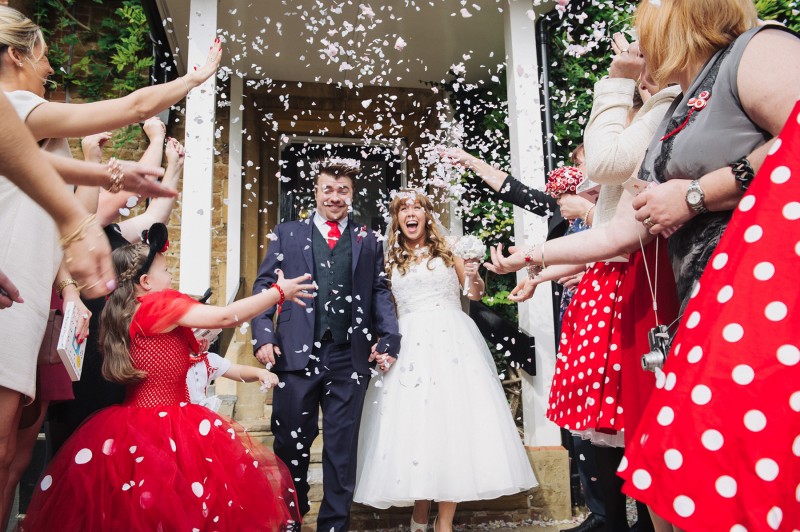 We all love Disney. And many of us wish our partners could get on board for a majestic Disney themed wedding. If your partner is more adventurous than my own, then do like one real life couple and opt for this theme. Wear brightly coloured glittery princess style shoes, play your favourite Disney tunes for your soundtrack and have a Cinderella castle wedding cake.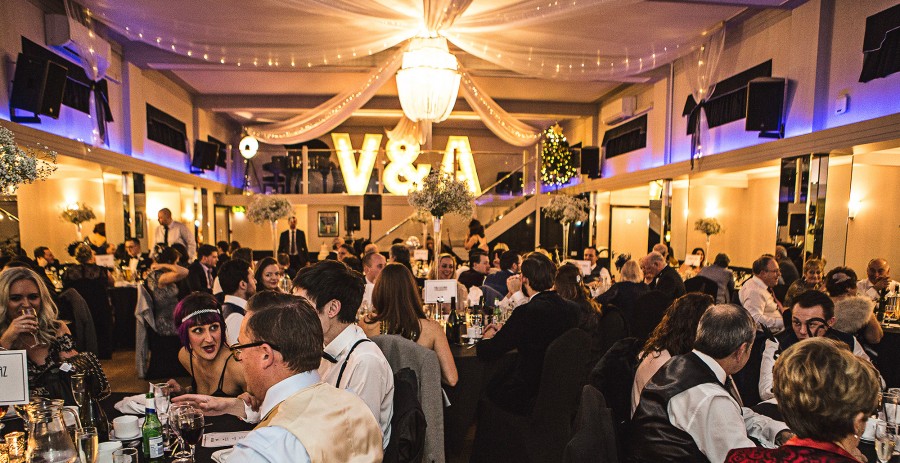 For one real life couple, combining a Great Gatsby theme with a beautiful art gallery seemed like an obvious match. If this sounds like your thing, find a grand room or museum for your wedding venue and have your wedding become an elaborate party with way too much dancing, the perfect amount of jazz and not nearly enough champagne.
A Mythical Forest Wedding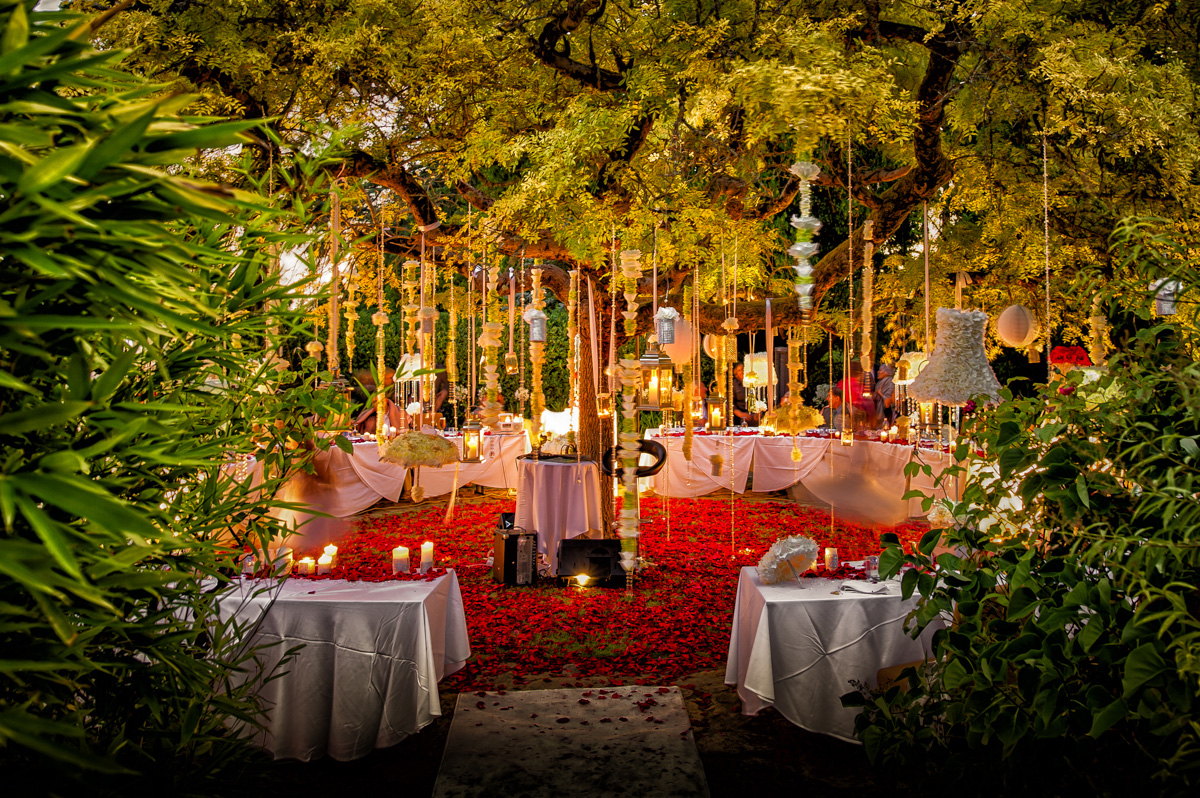 If you're thinking, how can a mythical forest wedding be more elaborate than the woodland wedding? Well, we thought the same thing. But trust us, it can get even more intense. One real life couple, decorated the forest floor where their reception was located with thousands of flower petals. Their whole theme was based around flowers and so there was blossoms in abundance.
Set up your mythical forest wedding under a grand tree in the middle of a beautiful, forgotten-looking section of forest. Hang rustic hand-held lanterns in the branches of your grand tree and have them peppering the ground too. String fairy lights as well and make your reception feel like it's a part of the forest.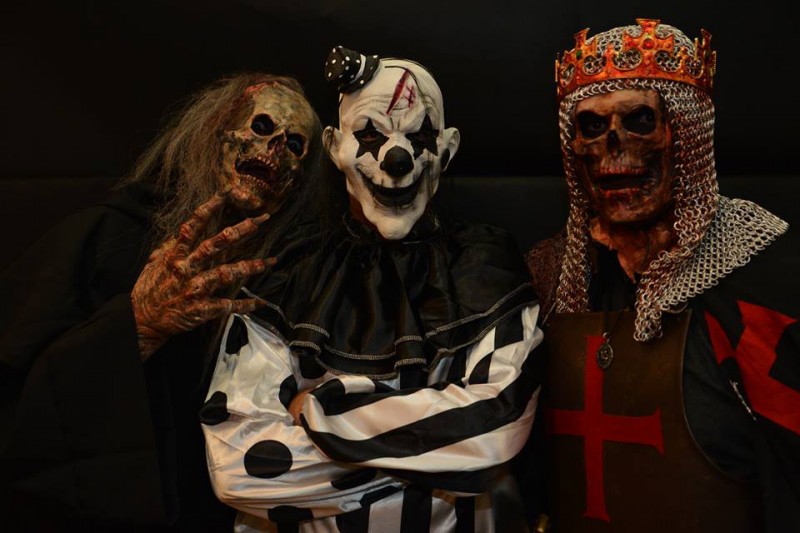 Maybe you and your partner are not super romantic or you have dark senses of humour. Or maybe you just really love Halloween, scary movies and all things spooky. If this sounds like you, then a Halloween wedding might be on the cards.
Do like one real life couple and pick a creepy venue, ear a dark-coloured dress and a long veil. Veils are the key to creepiness. Haven't you seen The Others?
This couple even hired actors to dress as zombies and scare their guests. Have some black and gothic themed cake and keep the lighting nice and low for more scaring opportunities and just have the most fun time.
You could even treat your wedding like an escape room and have those actors make your guests feel like they can't leave. It'll be so hilarious. If you're into that kind of thing. This kind of wedding is perfect if you're craving something super different and super spooky.
A Dog Theme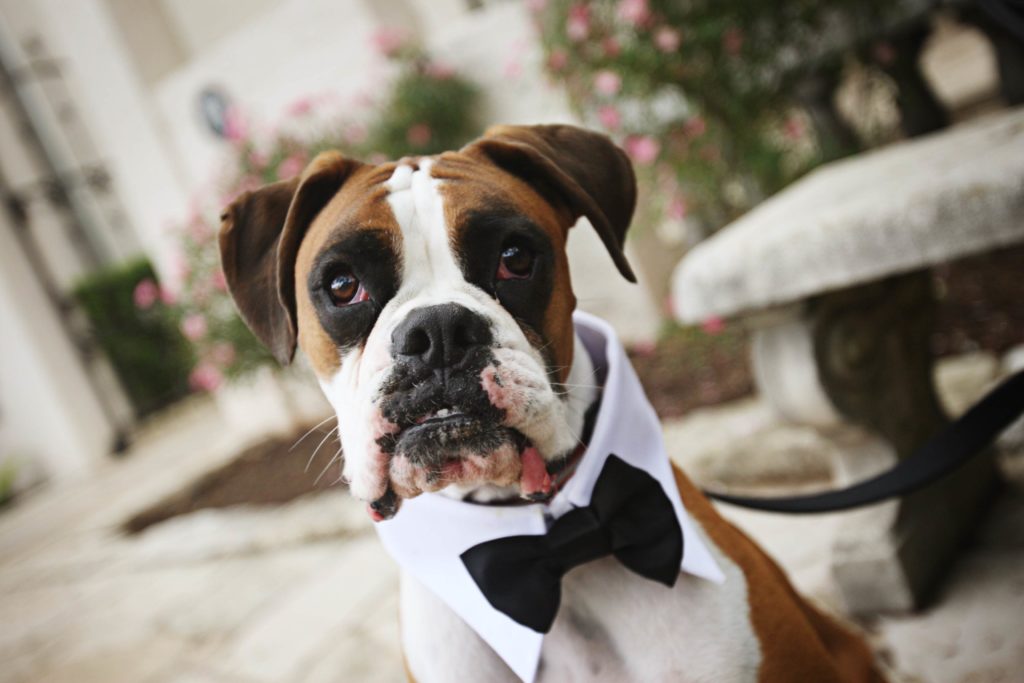 Okay, so we don't mean a complete dog themed wedding here. Like, don't come dressed up as dogs. We just mean featuring your furry friends at your wedding. One real life couple pulled off a luxurious and glam wedding with their beautiful huskies as the focal point. Apart from them of course.
If you love your dogs and can't imagine getting married without them, then have them along. You can even add on your invitations for your guests to bring their dogs along if they're well-trained and well socialised. This will result in a super fun, dog filled day that neither you nor your guests will be able to forget.
For this theme, you can send home dog wedding favours, have a dog shaped cake and plenty of water bowls hanging around if the pups get thirsty. Granted, this theme is not for the faint-hearted. But if your heart happens to be beating for pugs and border collies over elegant table settings and perfectly neat flower arrangements, then ditch the latter and invite all of your dog pals. You only get married once so you might as well enjoy it.
We hope this list has shown that you don't need to stick to the norm for your wedding. It's your special day so you can be as fabulously outrageous as you please. Combine themes, mix and match and go all out. You only get married once.
To find your perfect venue for your kooky wedding, click here.