count: 0
final comp type:
latest ending comp date:
todays date: 2022-01-25 22:49:53
this is when the voting should NOT show
2022-01-25 22:49:53 -
What's the definition of normal? For Brisbane-based, Japanese bride Misaki "Revecca" Fujiwara it's horror and gore and a fascination with death.
So much so, that the full-time pastry chef has recently added a new talent to her CV – she's now a qualified mortician.
"I prepare dead bodies for funerals," she explains. "It's very satisfying. Not all bodies come to us in perfect condition; I fix them up for their loved ones."
She adds, "I don't scare easily. Not many people have the guts to do those kinds of things."
Her Halloween wedding to Ryan Montgomery, 30, was a celebration of their version of normal (and shared love of horror); a spooky soiree on October 26, 2013 that involved a Rottweiler ring-bearer, zombie apocalypse and dinner music from the horror movies Corpse Bride, Nightmare on Elm Street and Saw.
Beginning at the gothic St John's Cathedral in Brisbane, guests' first shock was, not by Rev's black and silver ruffled gown or her unique hair and makeup – but by her astonishing 10-metre veil.
The surprises kept on coming. With Rev wishing for "not one boring moment" for guests – some of whom got into the 'spirit' of the day with some incredibly authentic (and frightening) costumes – things were about to ramp up a notch.
"We hired a zombie crew to scare our guests at the reception," says Rev. "The MC announced a zombie apocalypse – 'everyone watch-out!' – and out came the crew to Michael Jackson's "Thriller.""
"Then the bridal party came out and Ryan and I made our entrance as though we were infected by a zombie virus."
Rev says she's always loved horror, even as a kid. When asked why, she responds, "Why do you like a dog? You just do. Why do I love gore? I just do."
The unconventional pair recently celebrated their one-year anniversary, not with roses and chocolates and candlelit dinners, but at Movieworld's Fright Nights on the Gold Coast.
Venturing into themed mazes based on Wolf Creek and The Evil Within – where real-life characters jump out to scare the bejeezers out of you – is not my idea of a good time. But for this pair, it was the perfect way to say 'I love you.'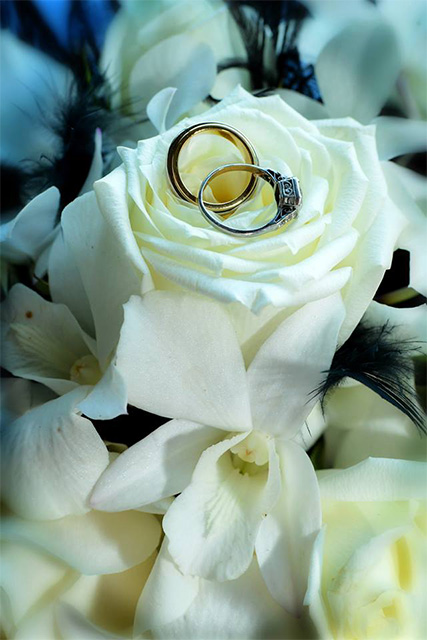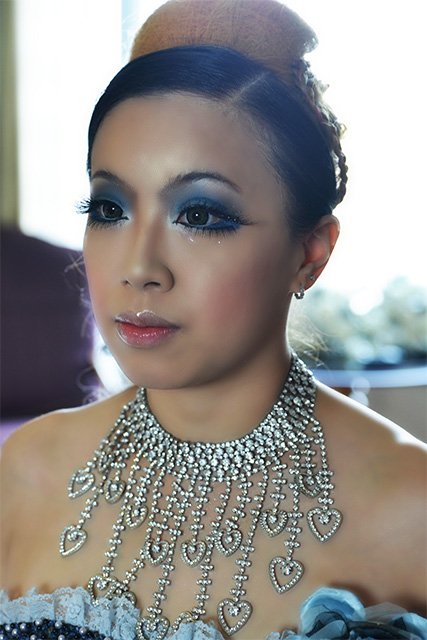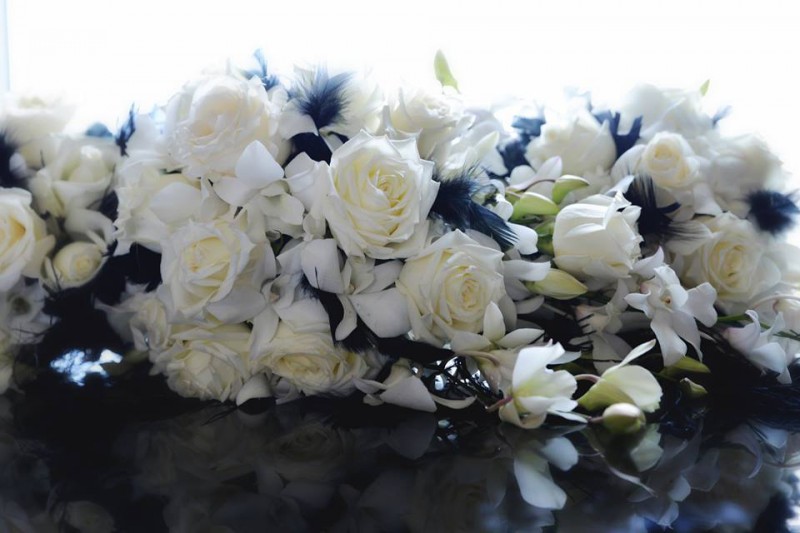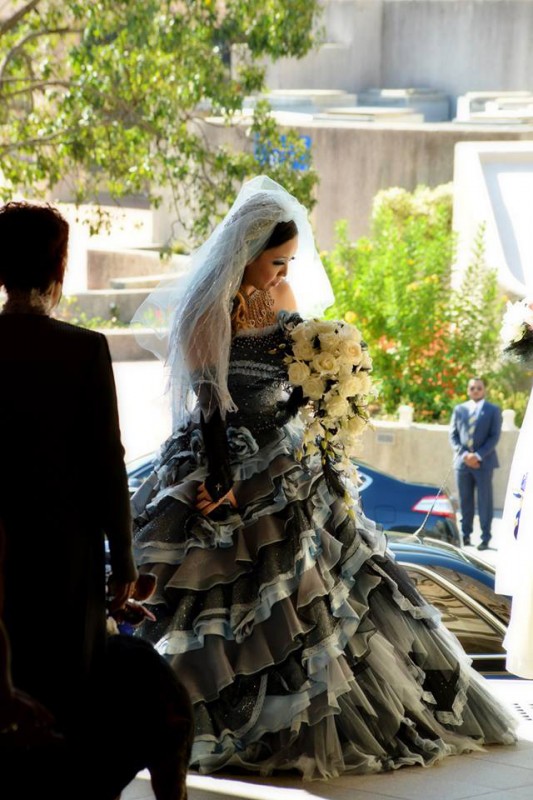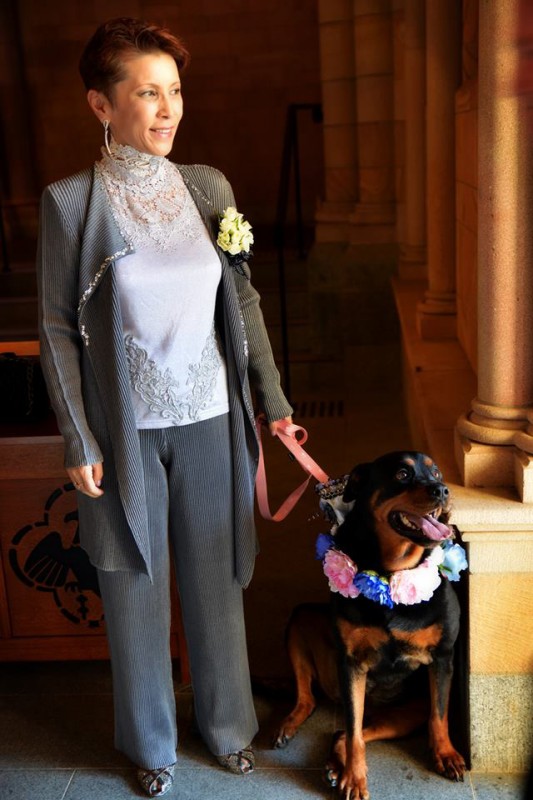 "My mum knew from early on that I wouldn't fit into 'normal' Japanese society," says Rev, "so she enrolled me into the International school. If you're different, the bullying is huge."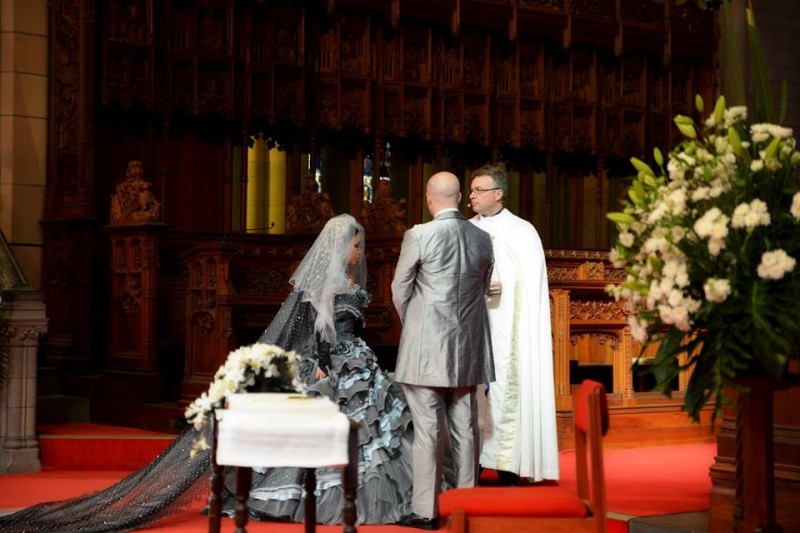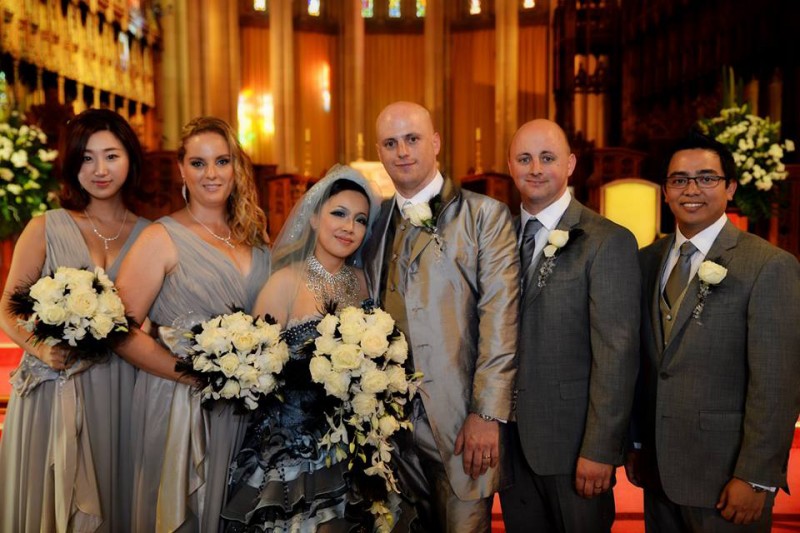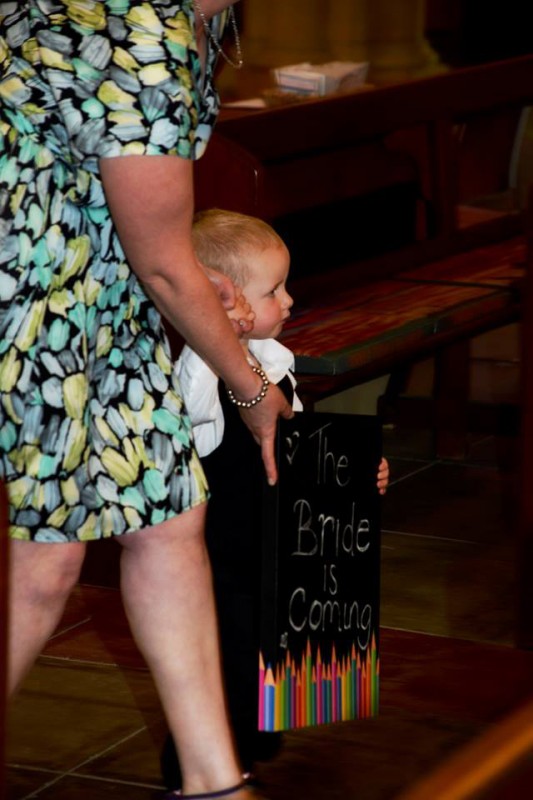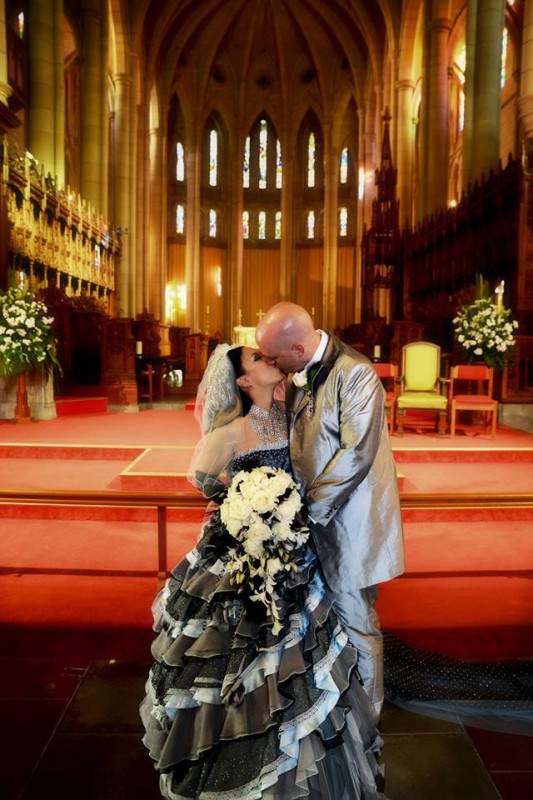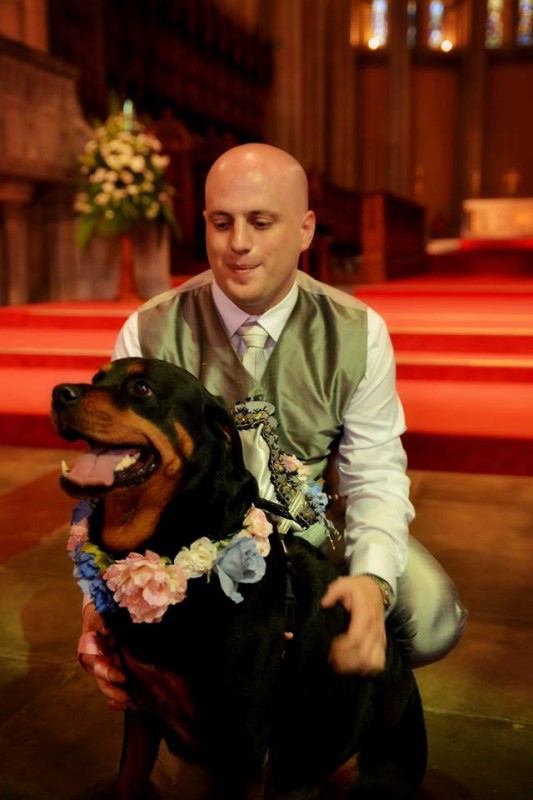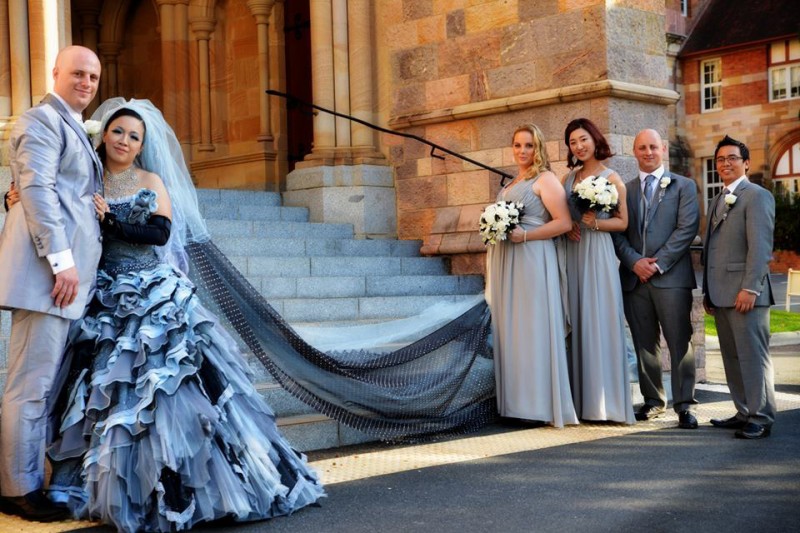 "I thought my hair was going to fall out!" says Rev of her heavy, sequinned, 10-metre veil.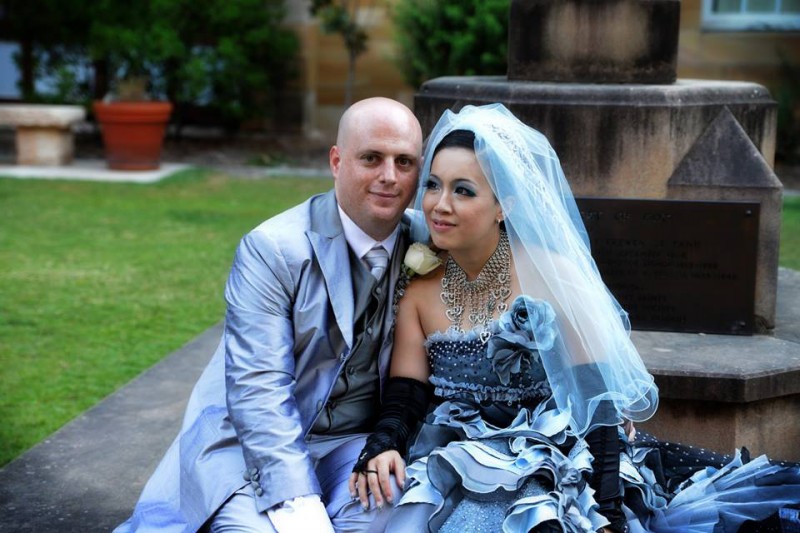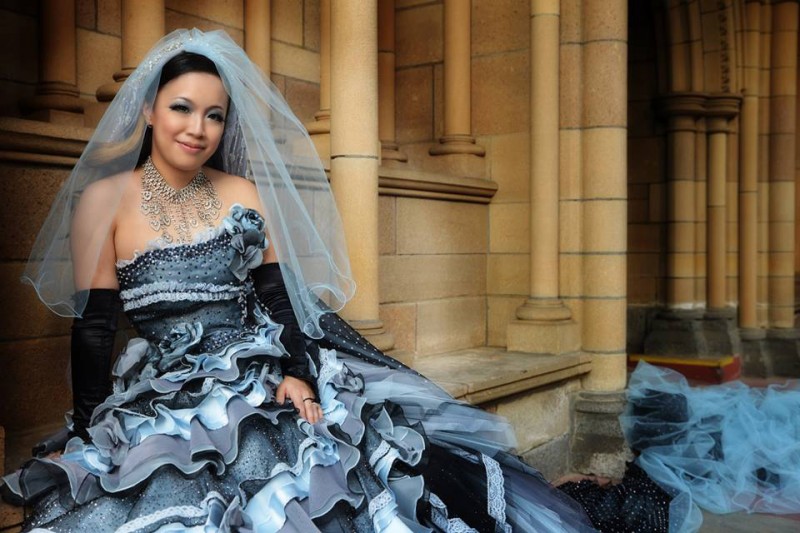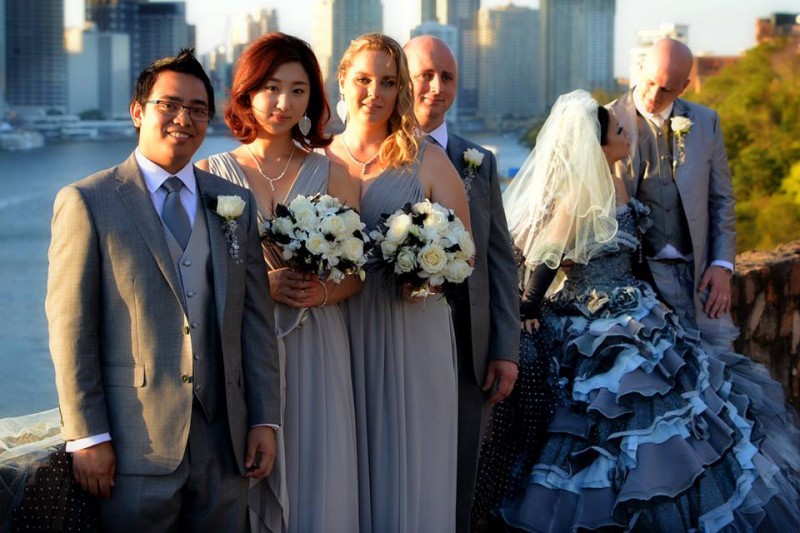 Going for the devil's number, Rev and Ryan chose to have six in the bridal party.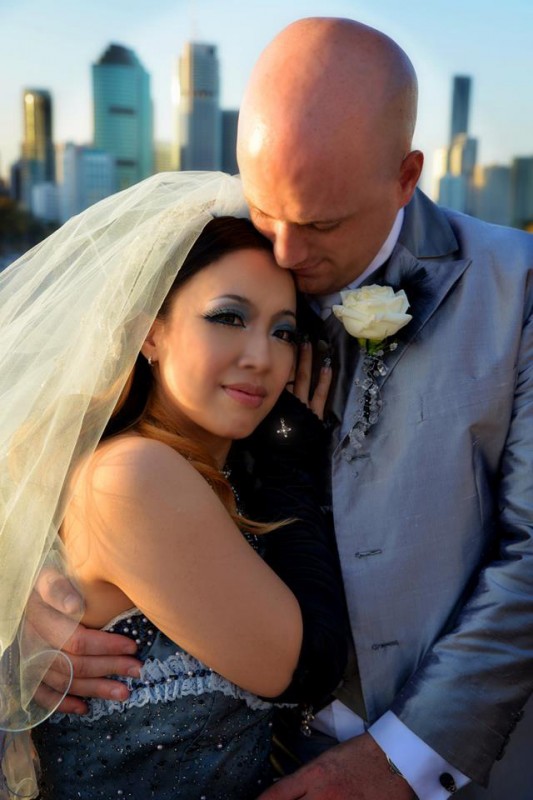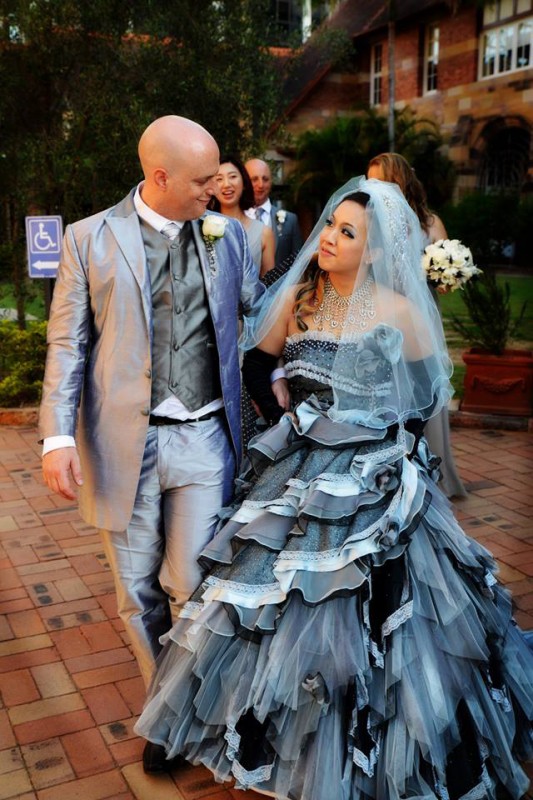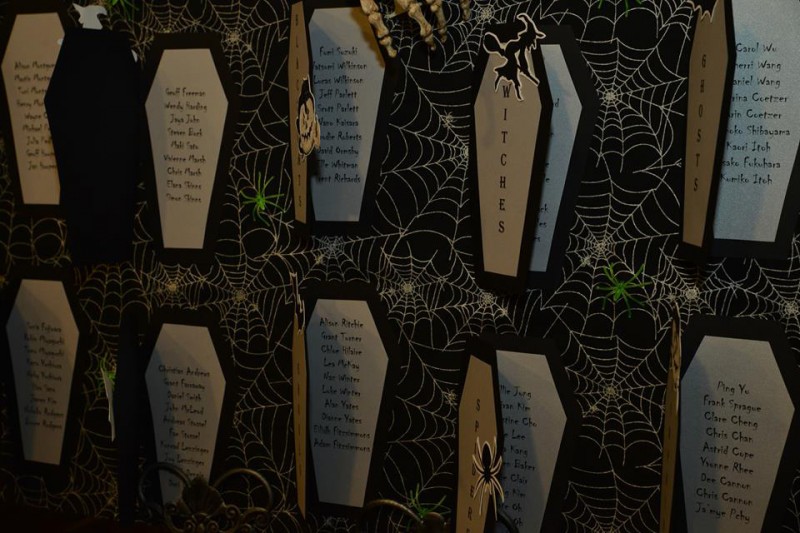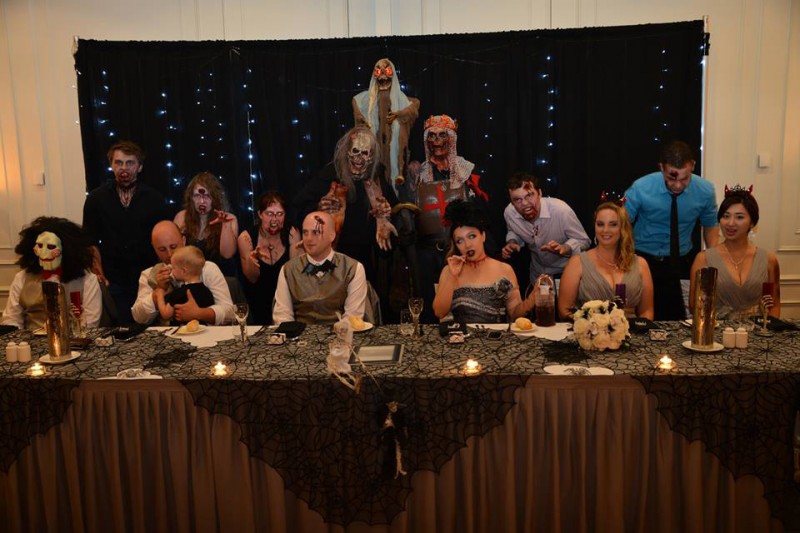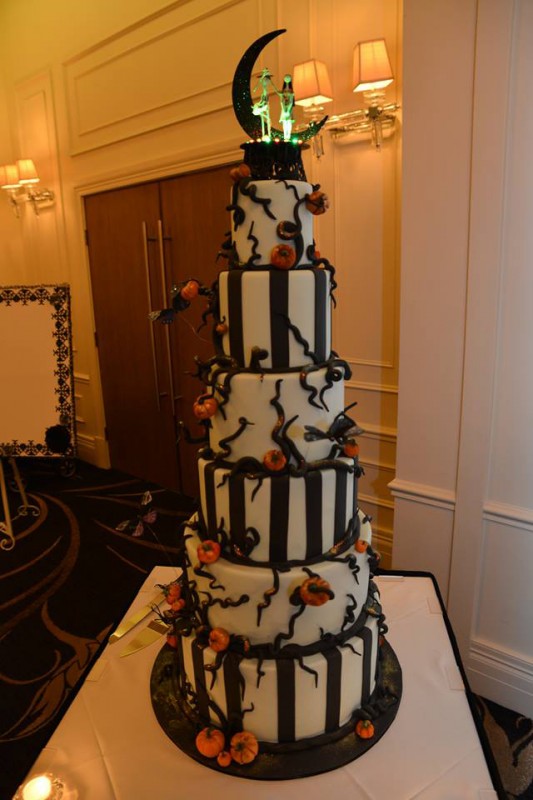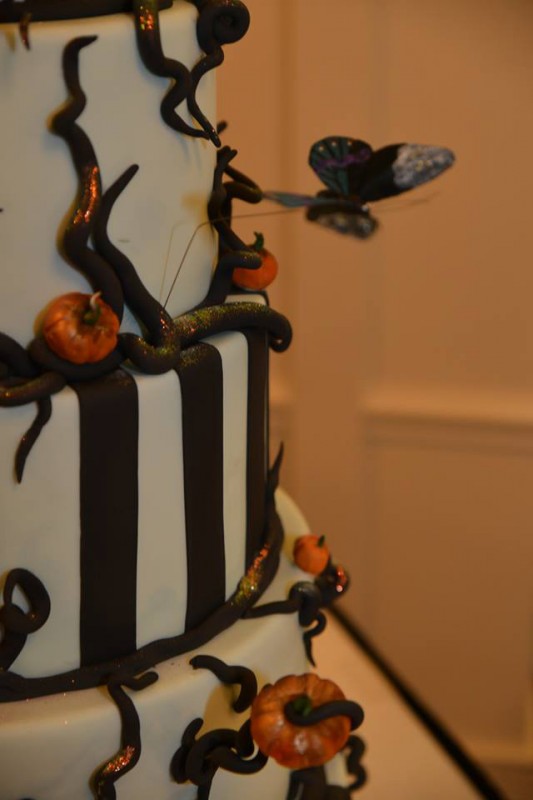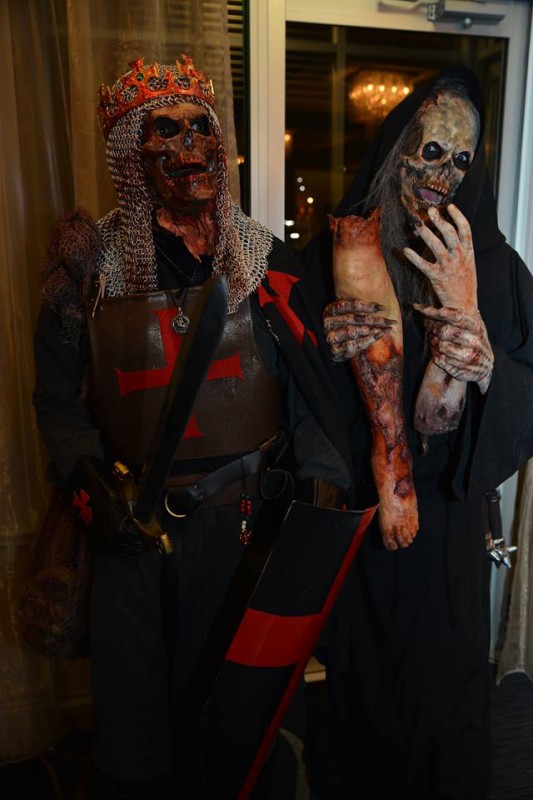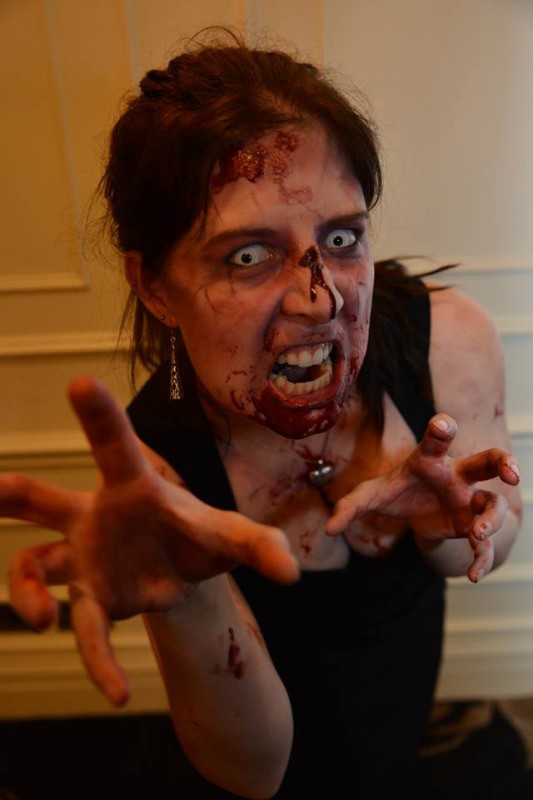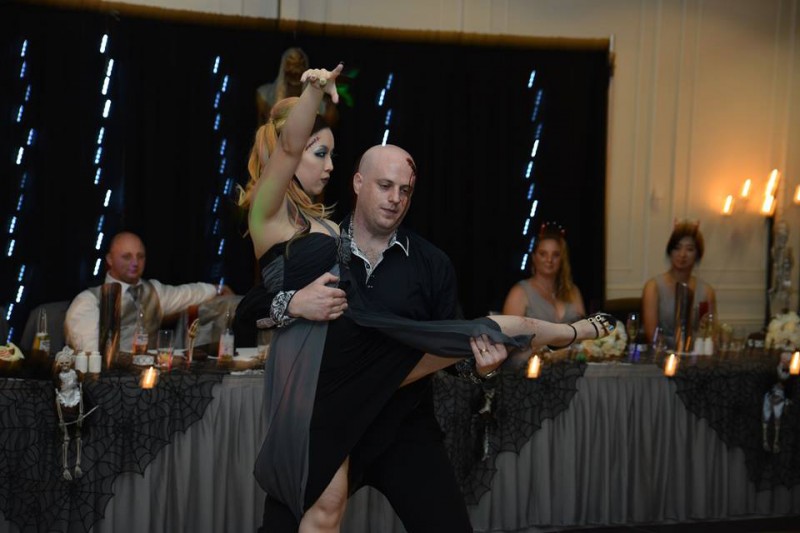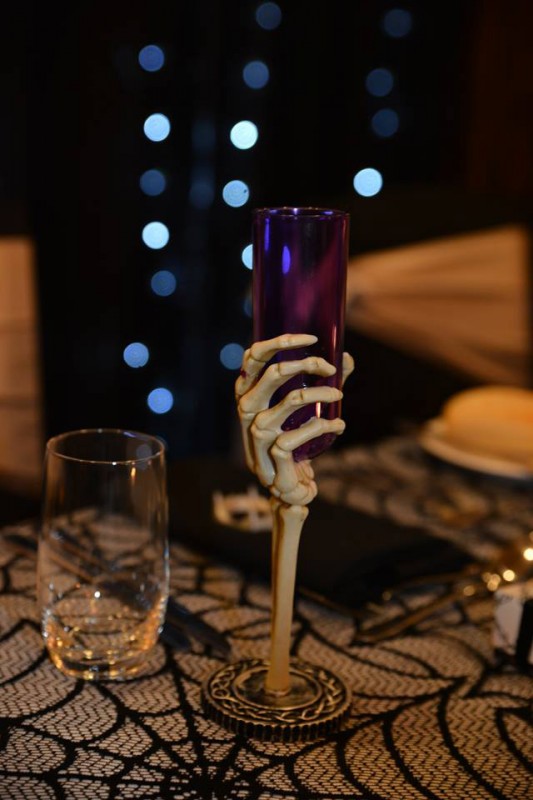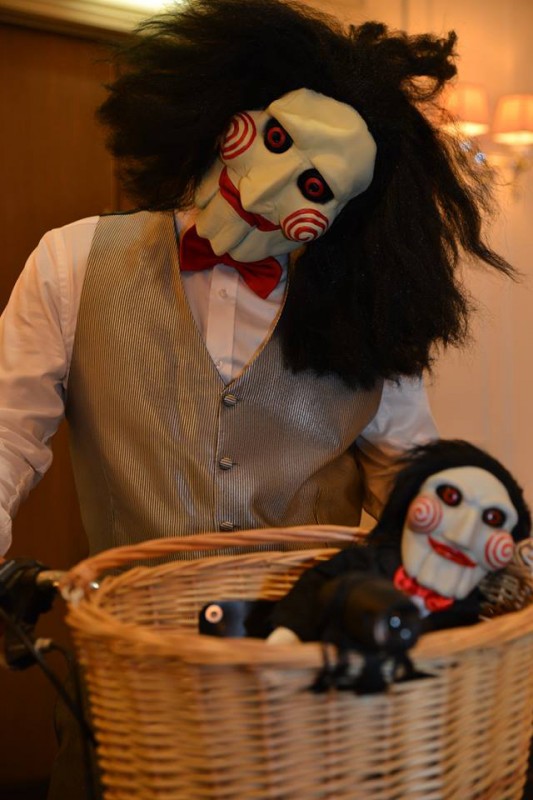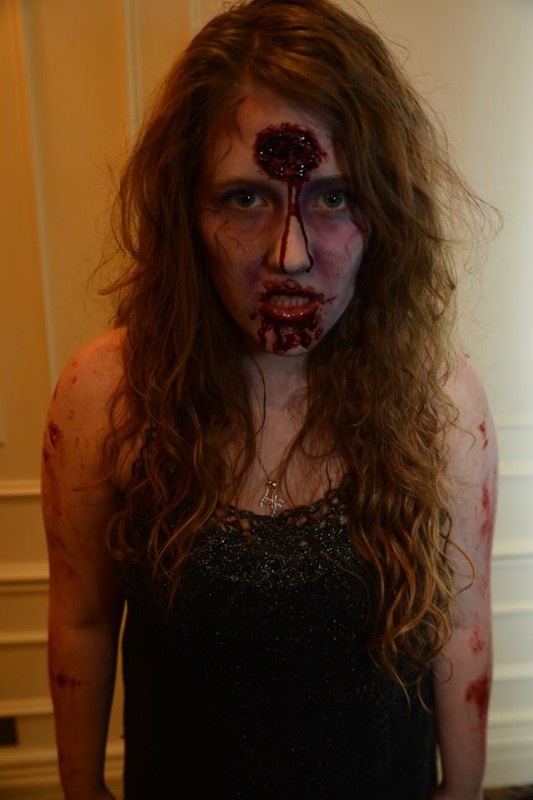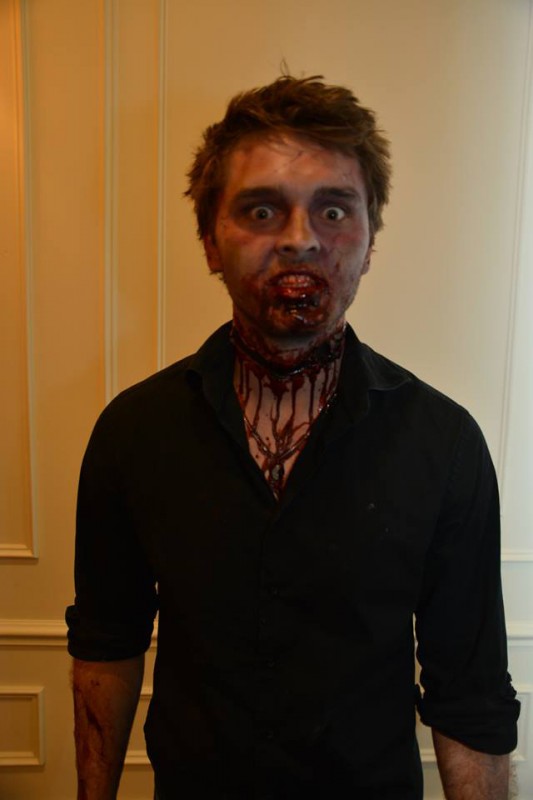 Rev and Ryan appreciate technically-correct, "mentally disturbing" horror movies – where the atrocities could actually happen.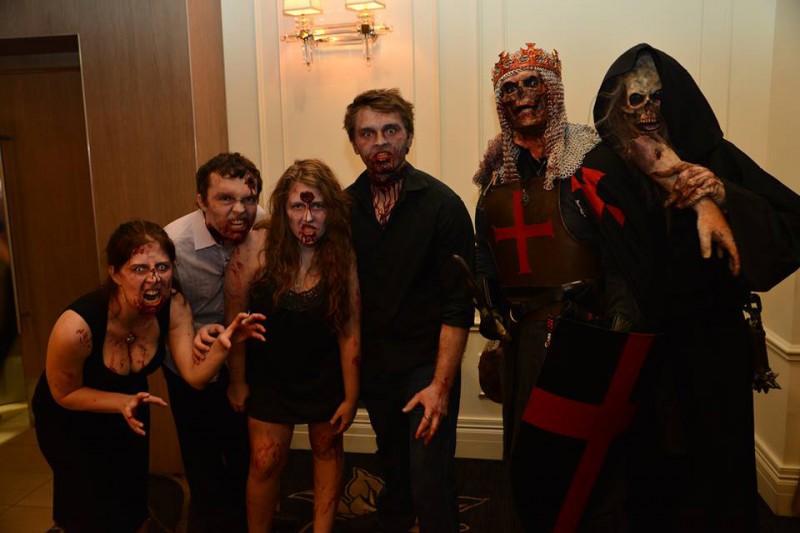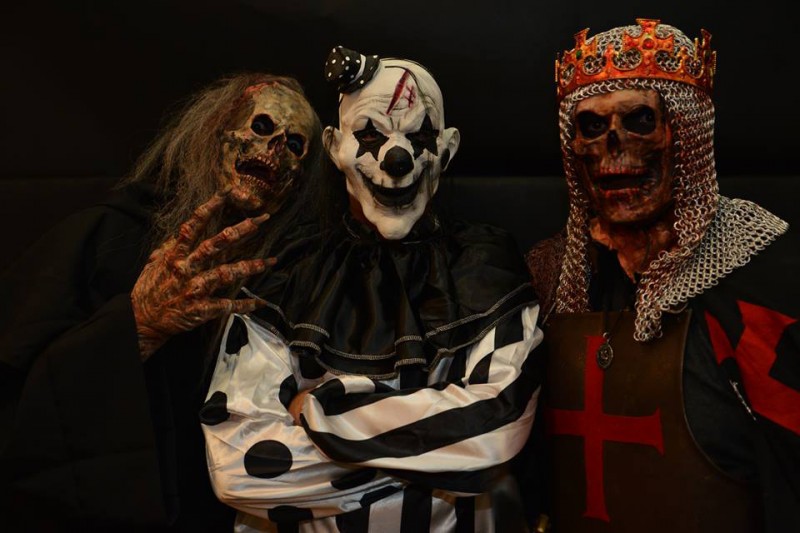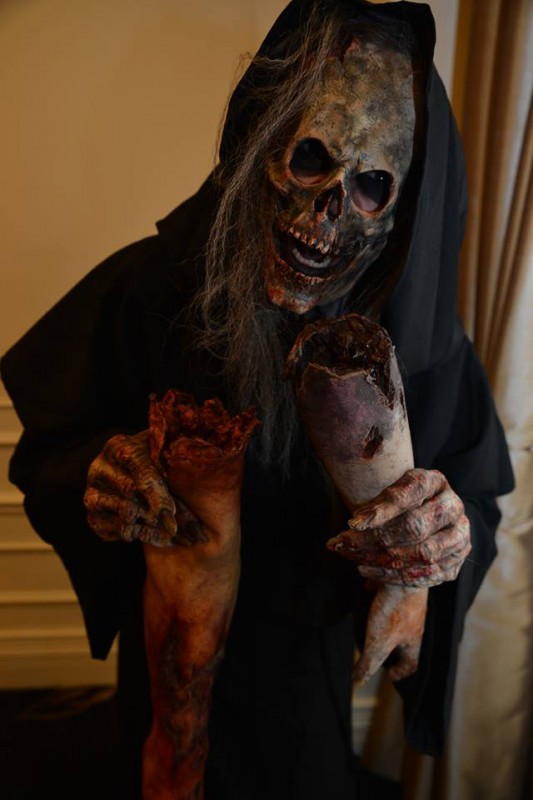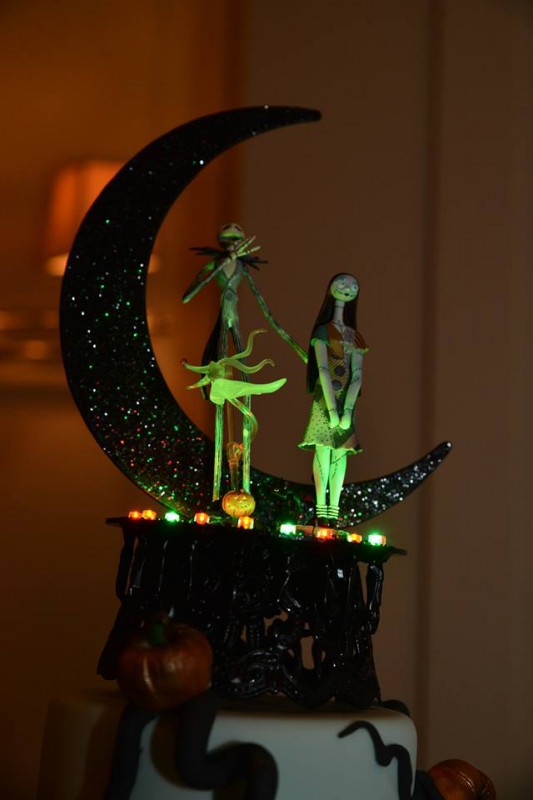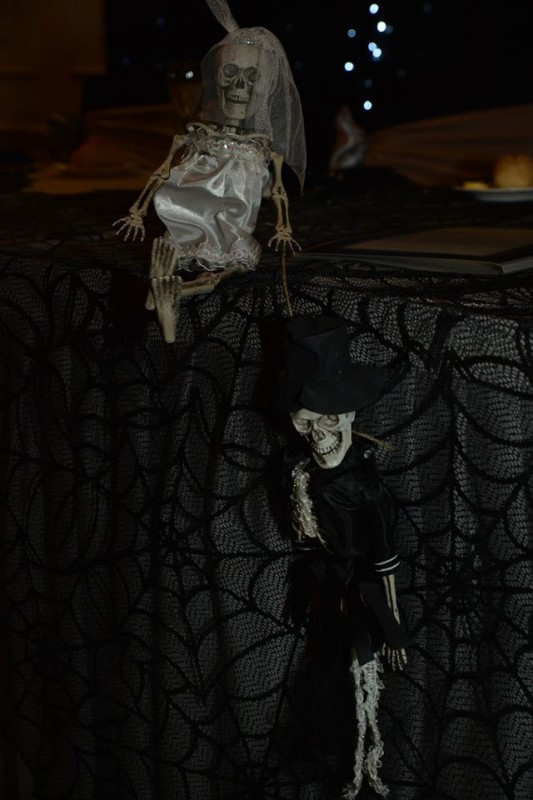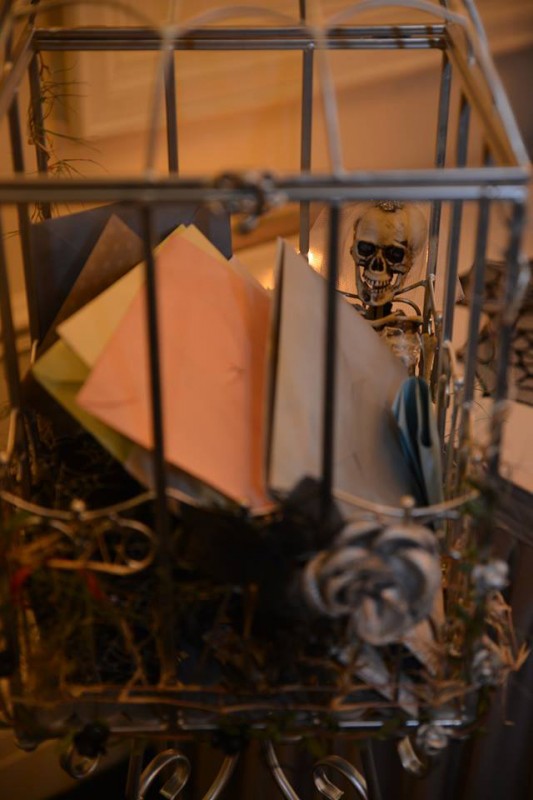 Photos courtesy of Scott Parlett.
Video courtesy of Scott Beveridge Productions.
Featured Suppliers:
Bomboniere: Partycity.com / Brides Gown: Island Bridal - Japan / Bridesmaids Accessories: Equip / Bridesmaids Dresses: UWDress.com / Cake: Cake Tiers & Sugar Blooms / Ceremony Music: St. John's Cathedral / Ceremony Venue: St. John's Cathedral / Entertainment: Dancecorp Dance Studios / Flowers: Baggaley's Florist / Gift Registry: Honeymoon fund / Grooms Attire: PQ Fashion / Groomsmen Attire: Tony Barlow / Hair: Ally Oh, Charmaine Warpaint Mua / Honeymoon: Escape Travel / Invitations: DIY / Makeup: DIY, Napoleon Perdis / Photographer: Scott Andrew Parlett / Reception Venue: East Leagues Club / Rings: Groom's grandfather / Transport: BV Limousines / Venue Decor: Elegant Creations Qld / Videographer: Scott Beveridge Productions / Wedding Night Venue: Stamford Plaza Brisbane