Victoria Mackness says it best when she describes her love story with Andrew Clark as "one of persistence rather than romance".
"We met in a bar and then Andy found me on the wonderful Facebook," explains the 33-year-old of her beau, 35. Following a first date, Vicky remained unsure and she thought he was "too nice". She stood him up the next date but soon after he stole her heart. "It took six years and for me to have a baby before he proposed while on a New Year break with their baby daughter."
They married at their art deco wedding on December 28, 2016 with 104 guests in the day plus another 35 in the evening. "We always wanted a Christmas wedding and the Arlington ballroom created the modern Gatsby idea," smiles the bride. "We never intended on having such a big wedding but the people were the most important thing and the number kept rising."
Vicky wanted everything looking super sharp, refined and slightly sparkly – and viewing their photos you can see her vision was realised.
Photos courtesy of Lorna Newman Wedding Photography.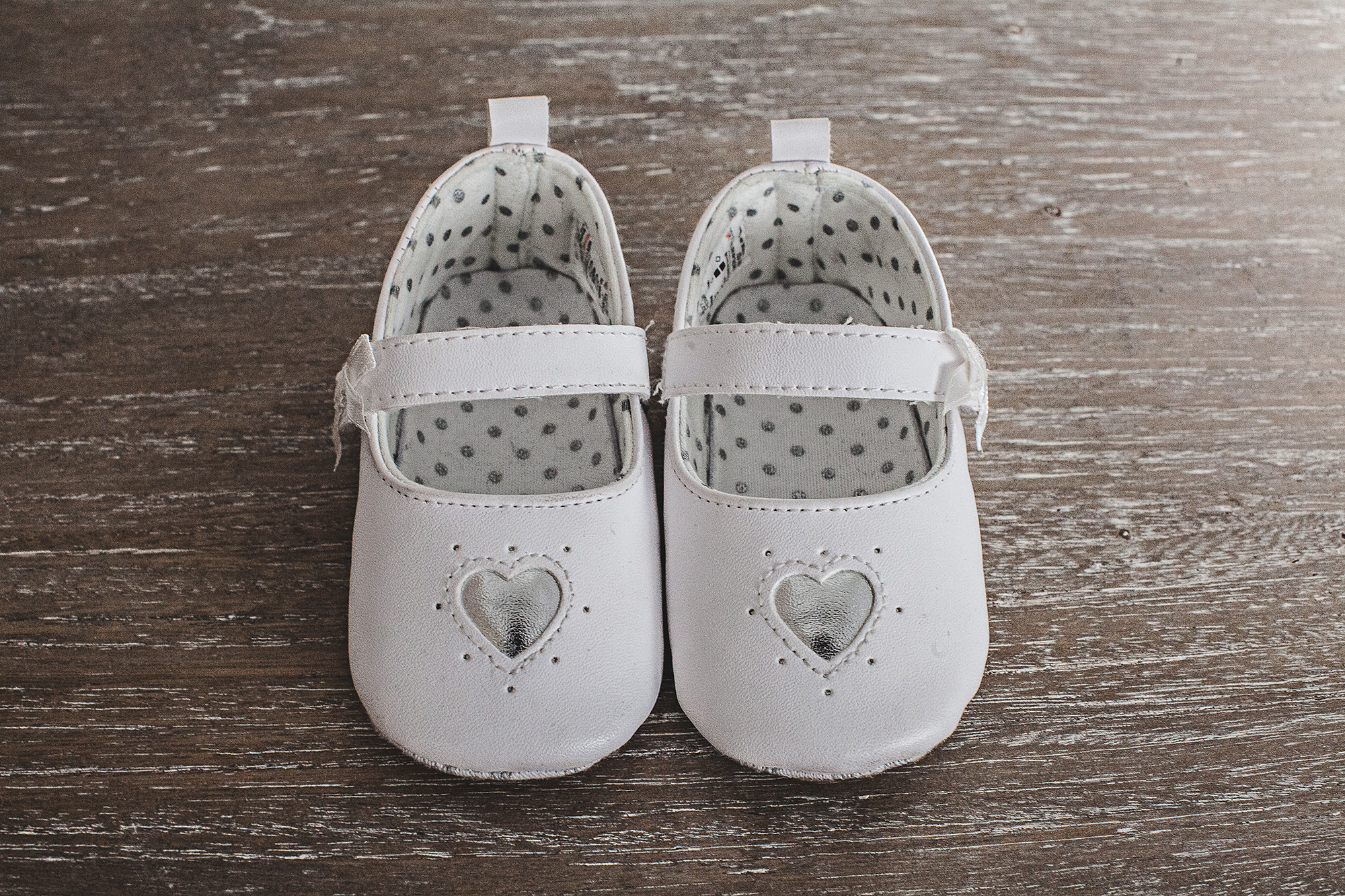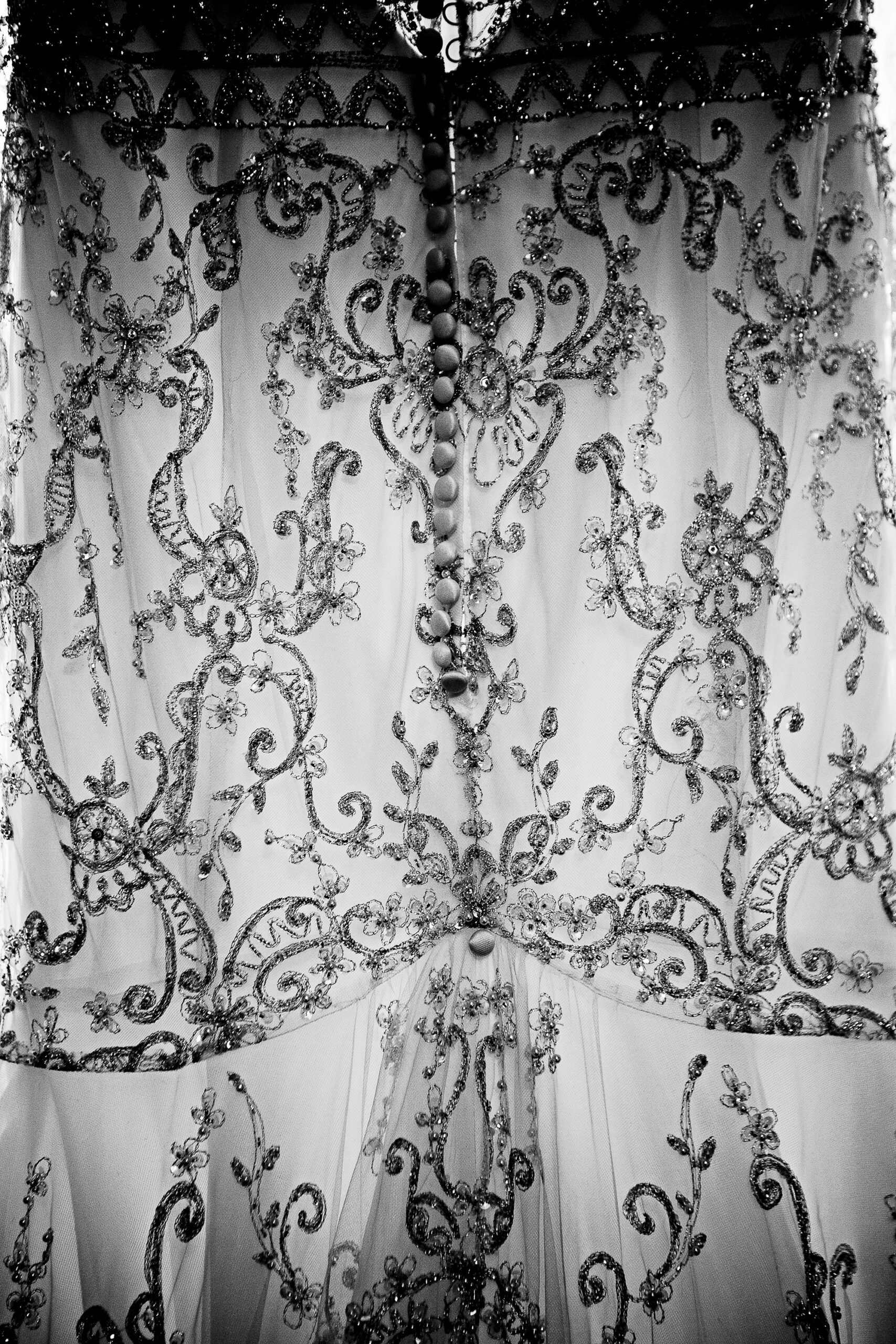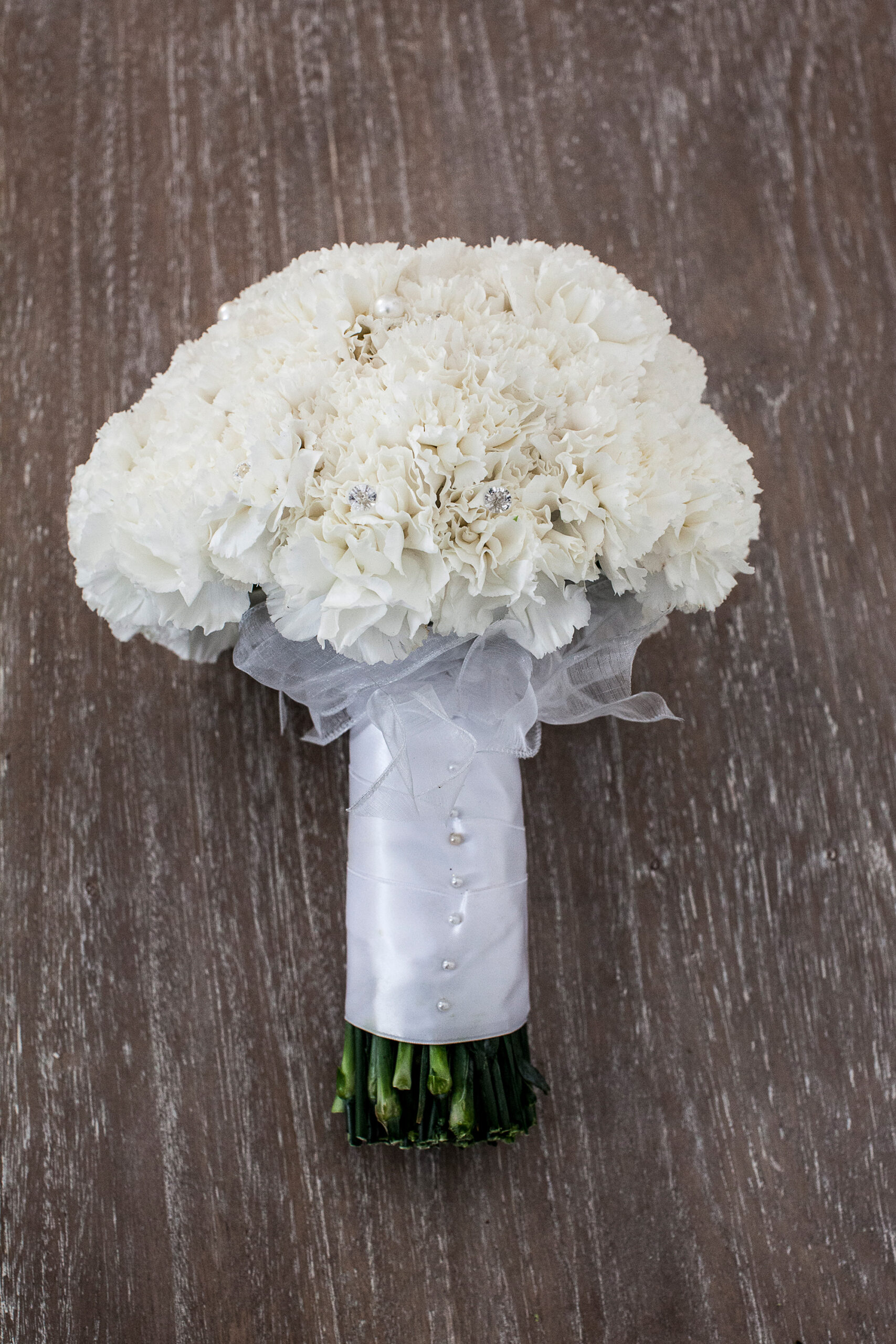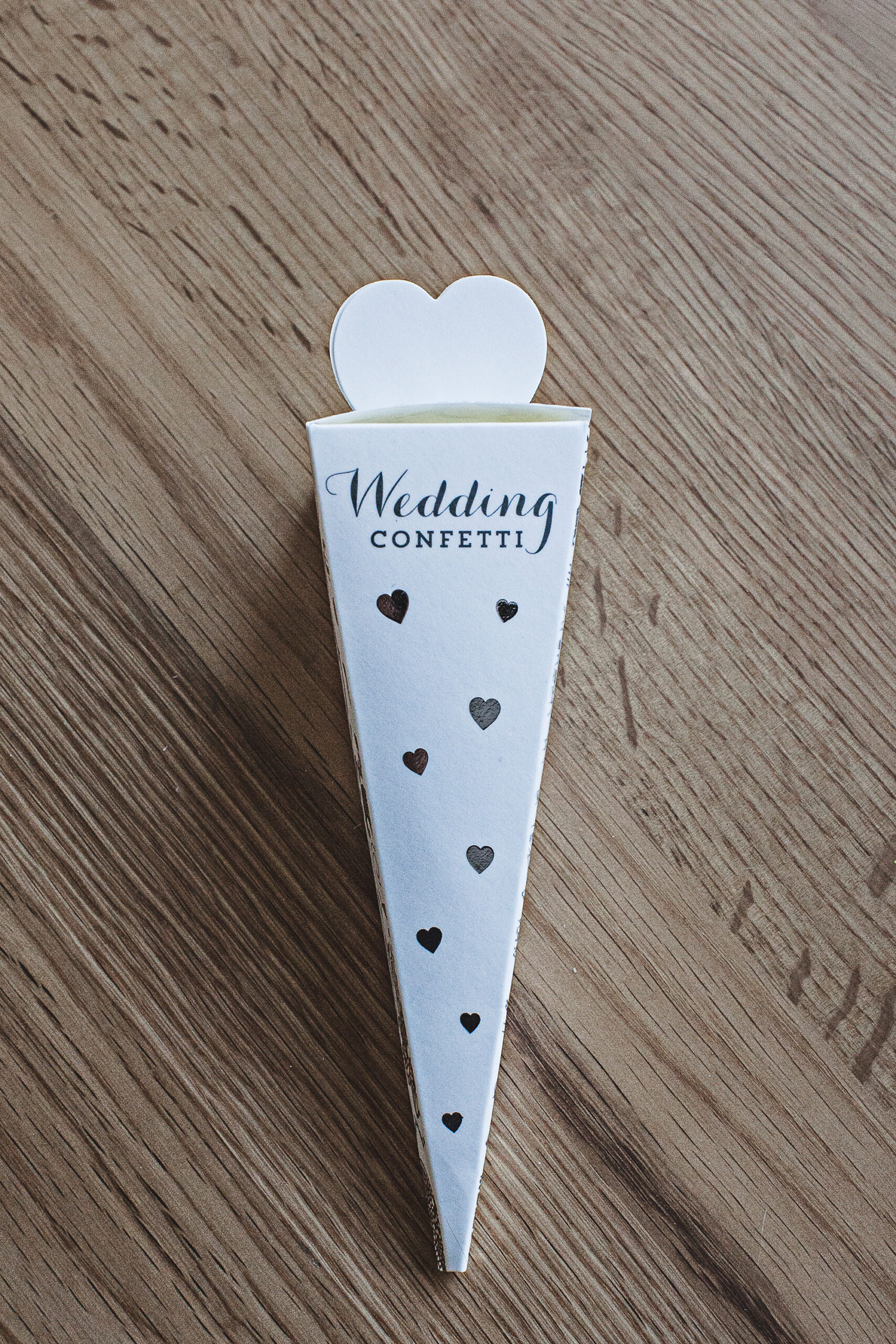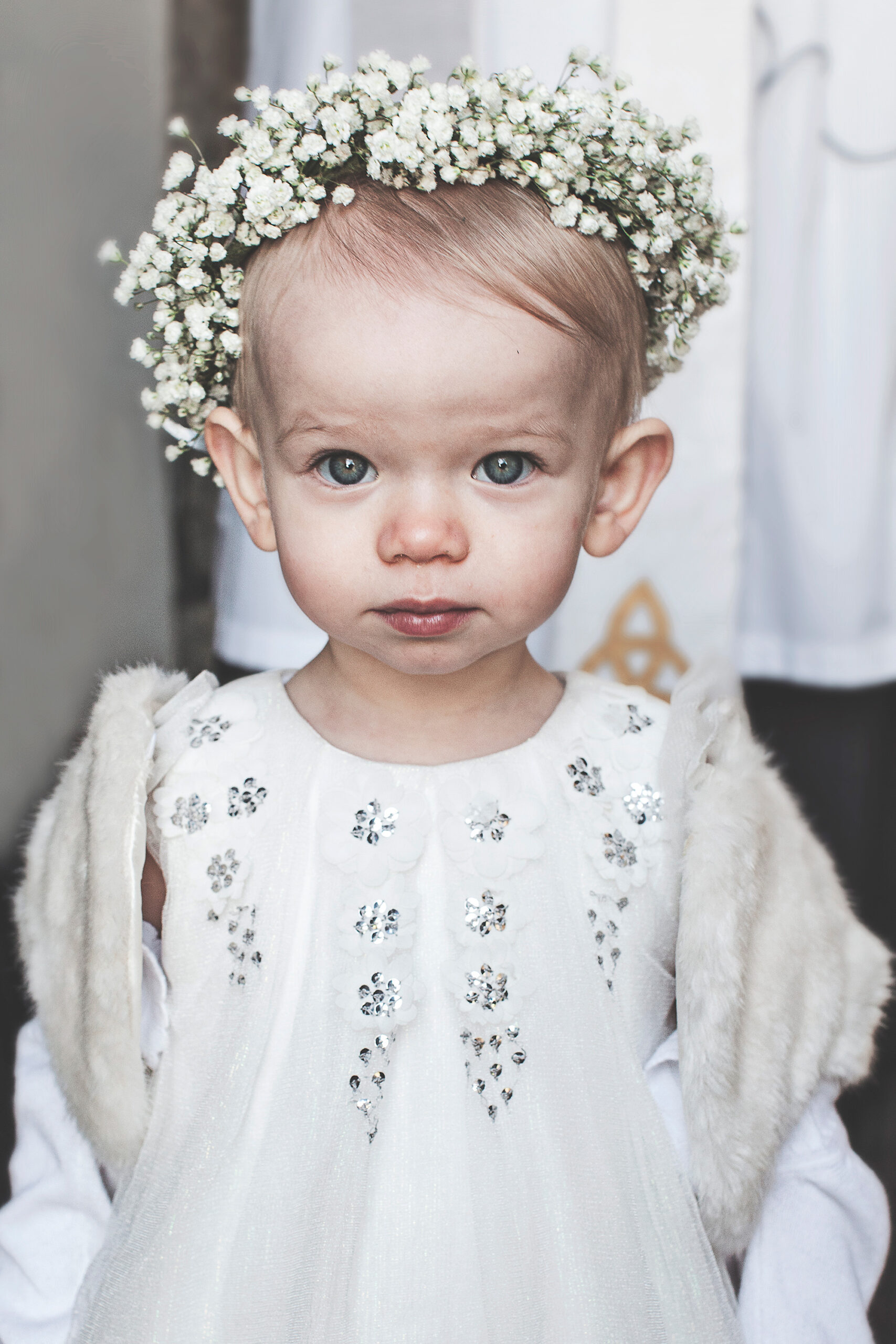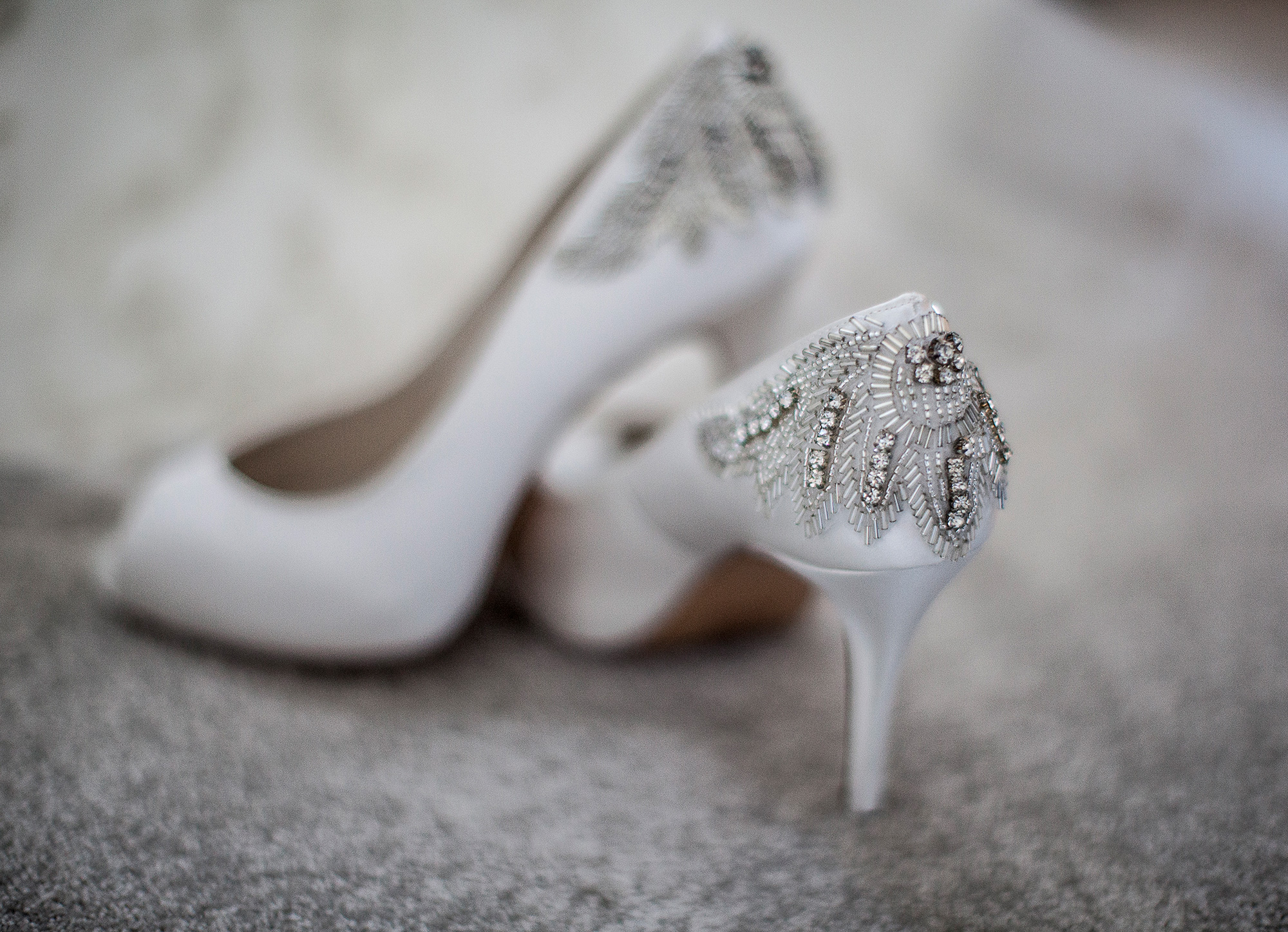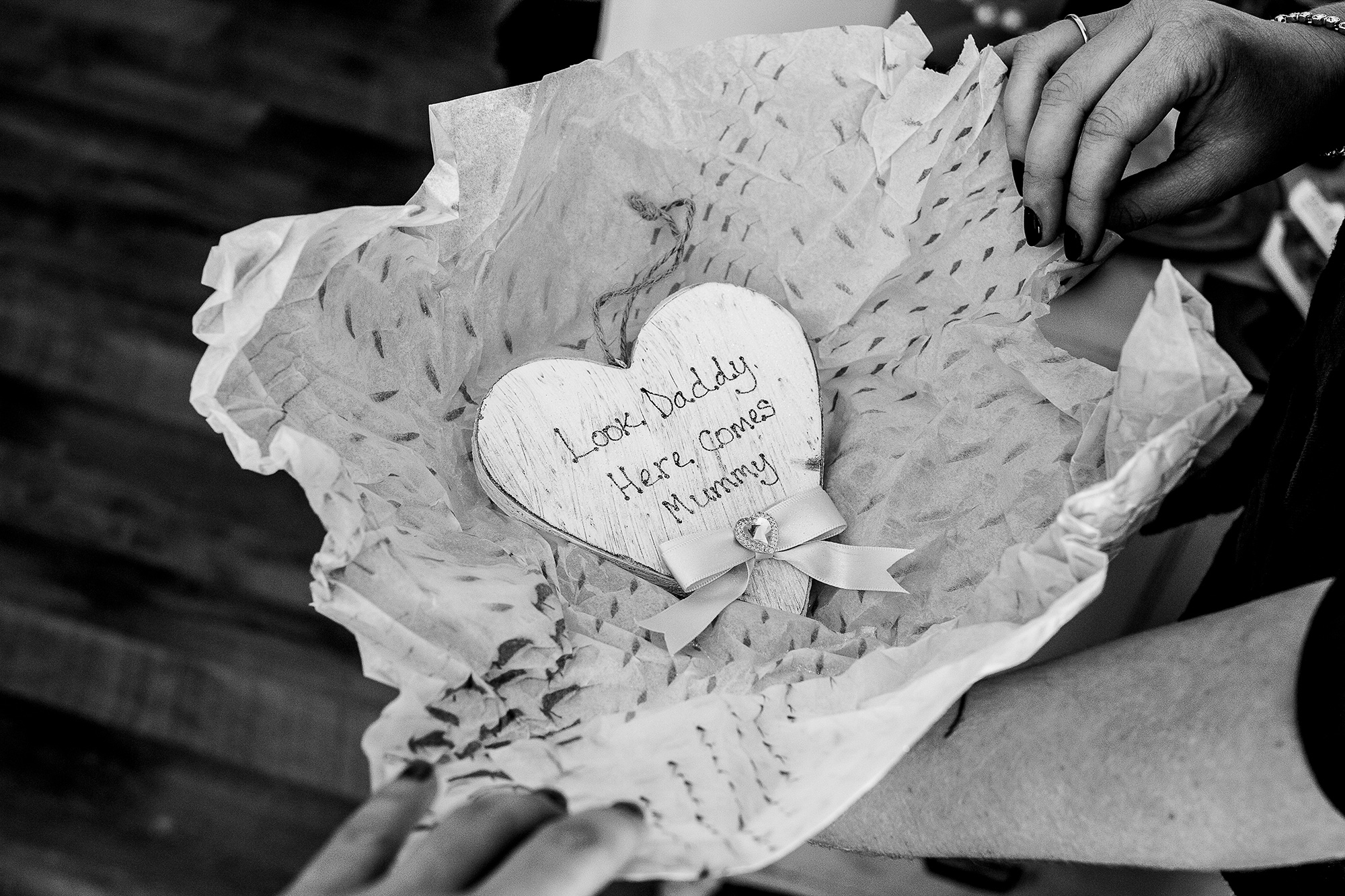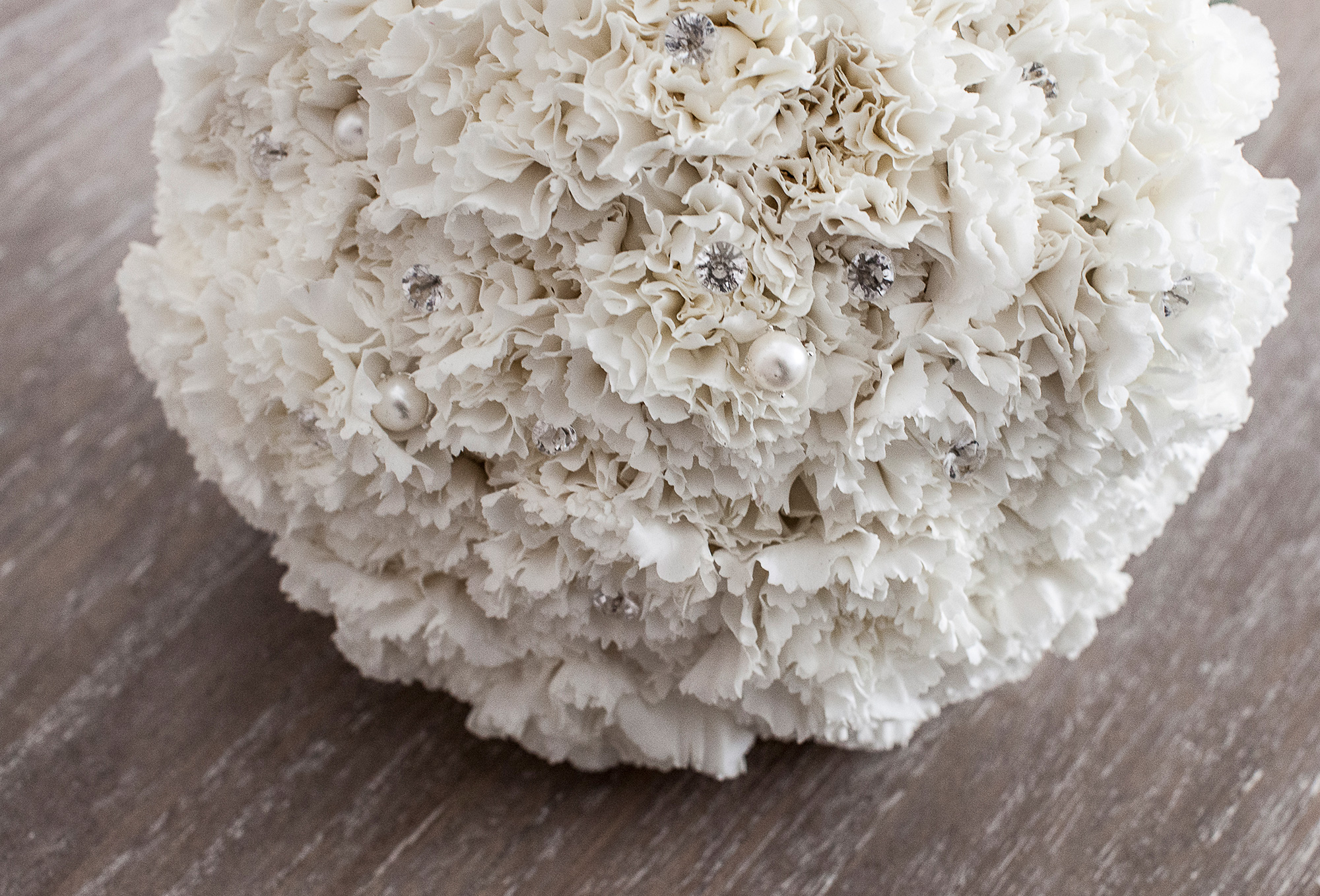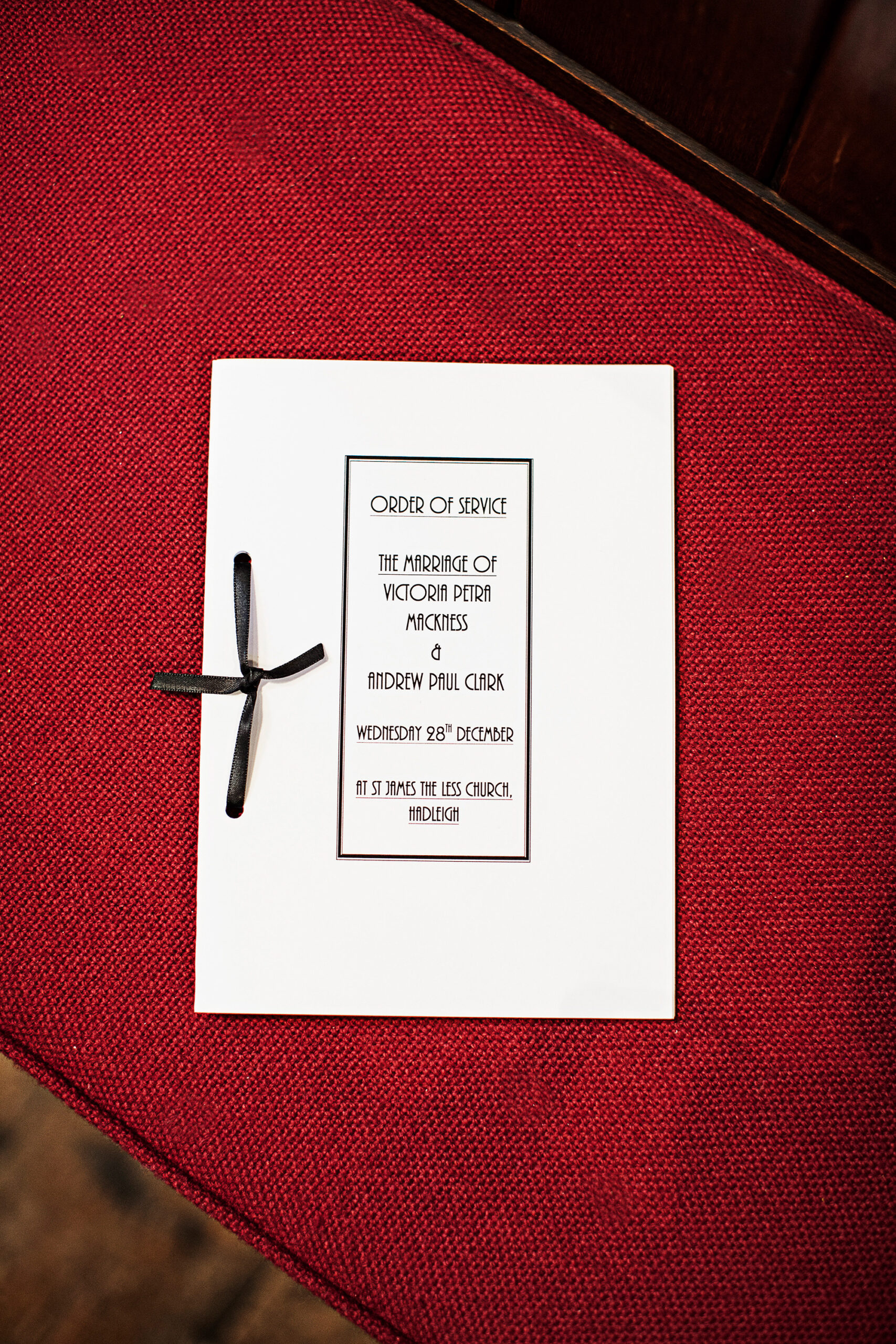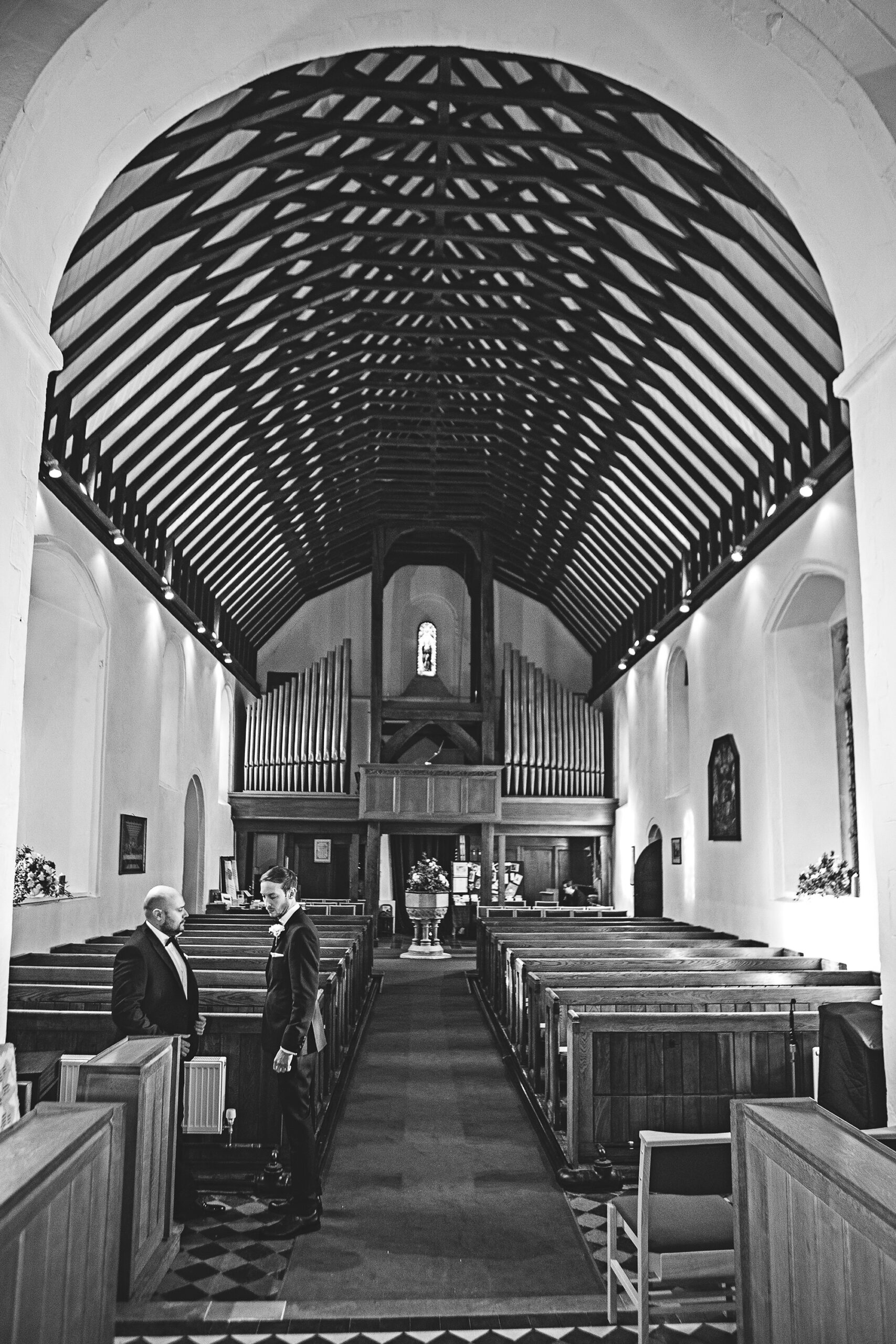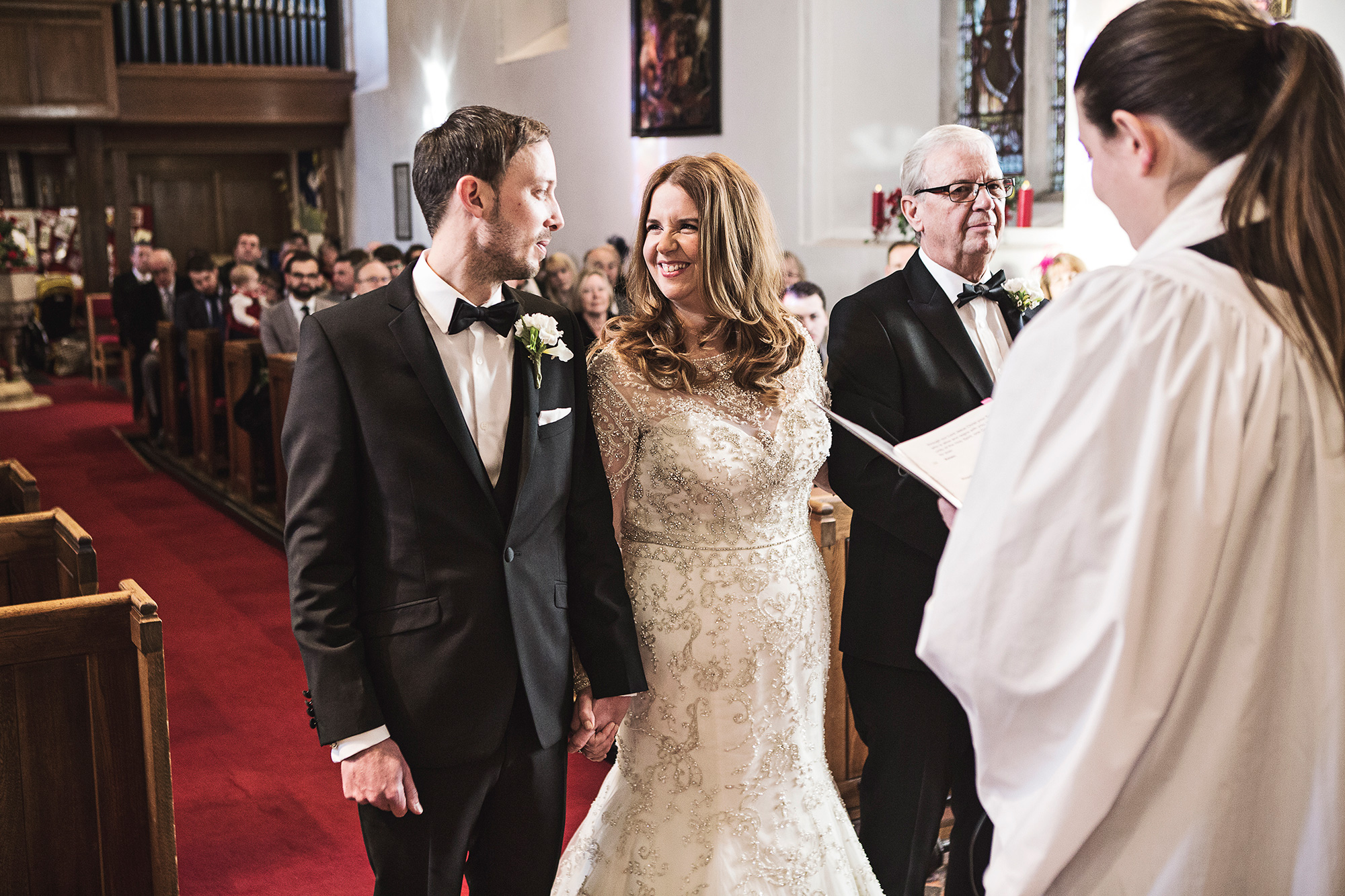 Vicky sourced her stunning beaded gown from Precious Moments Bridalwear.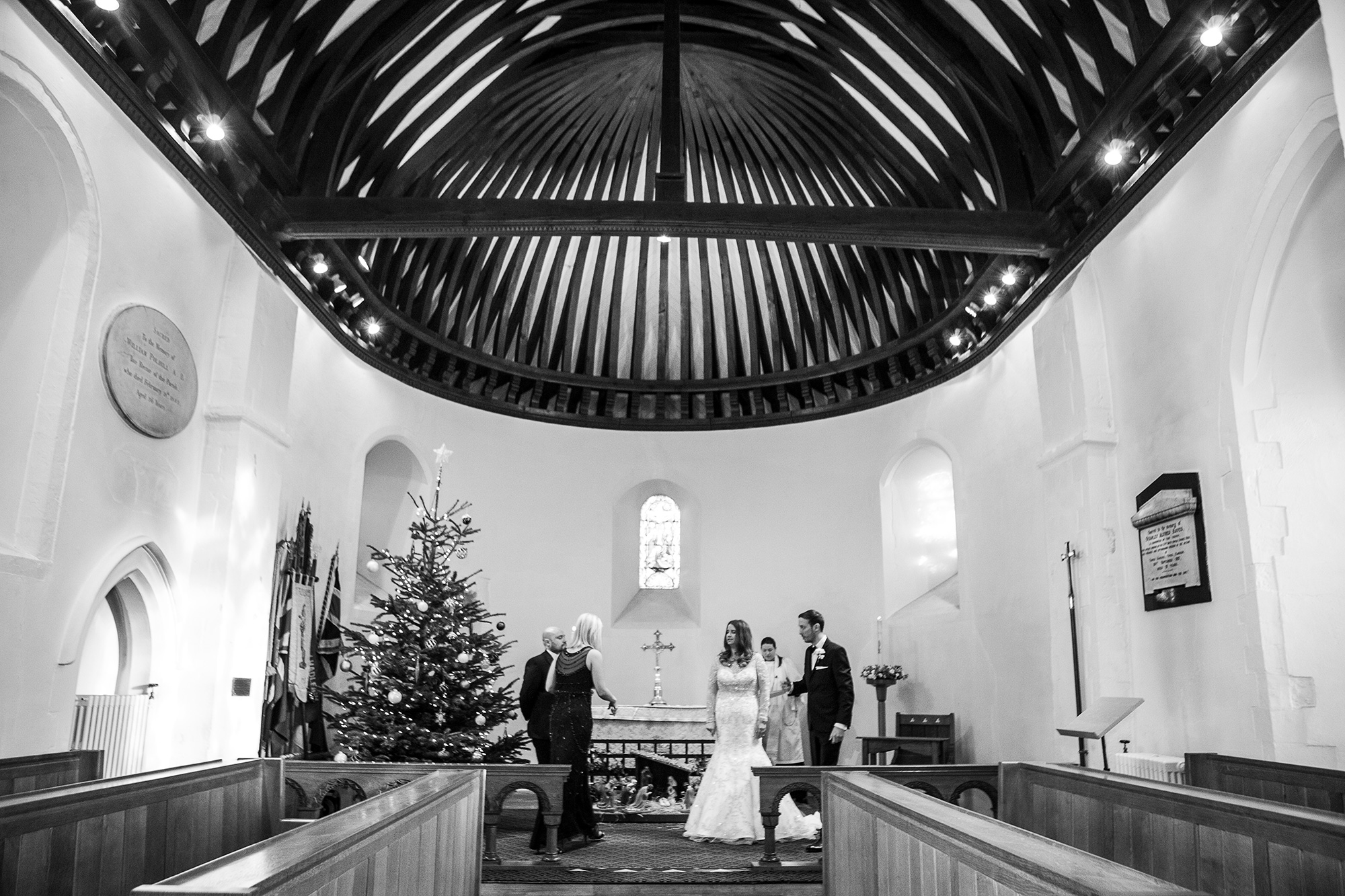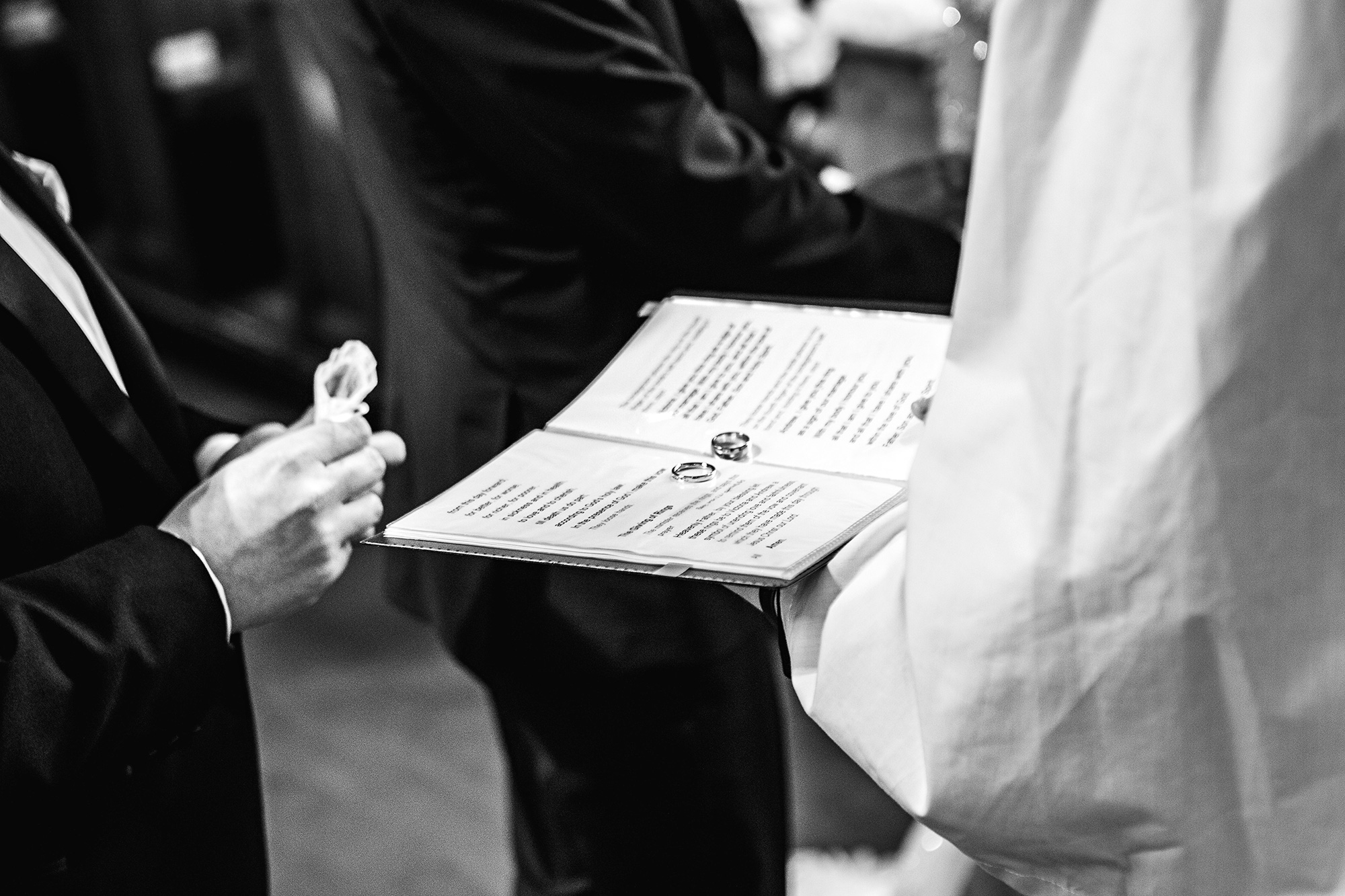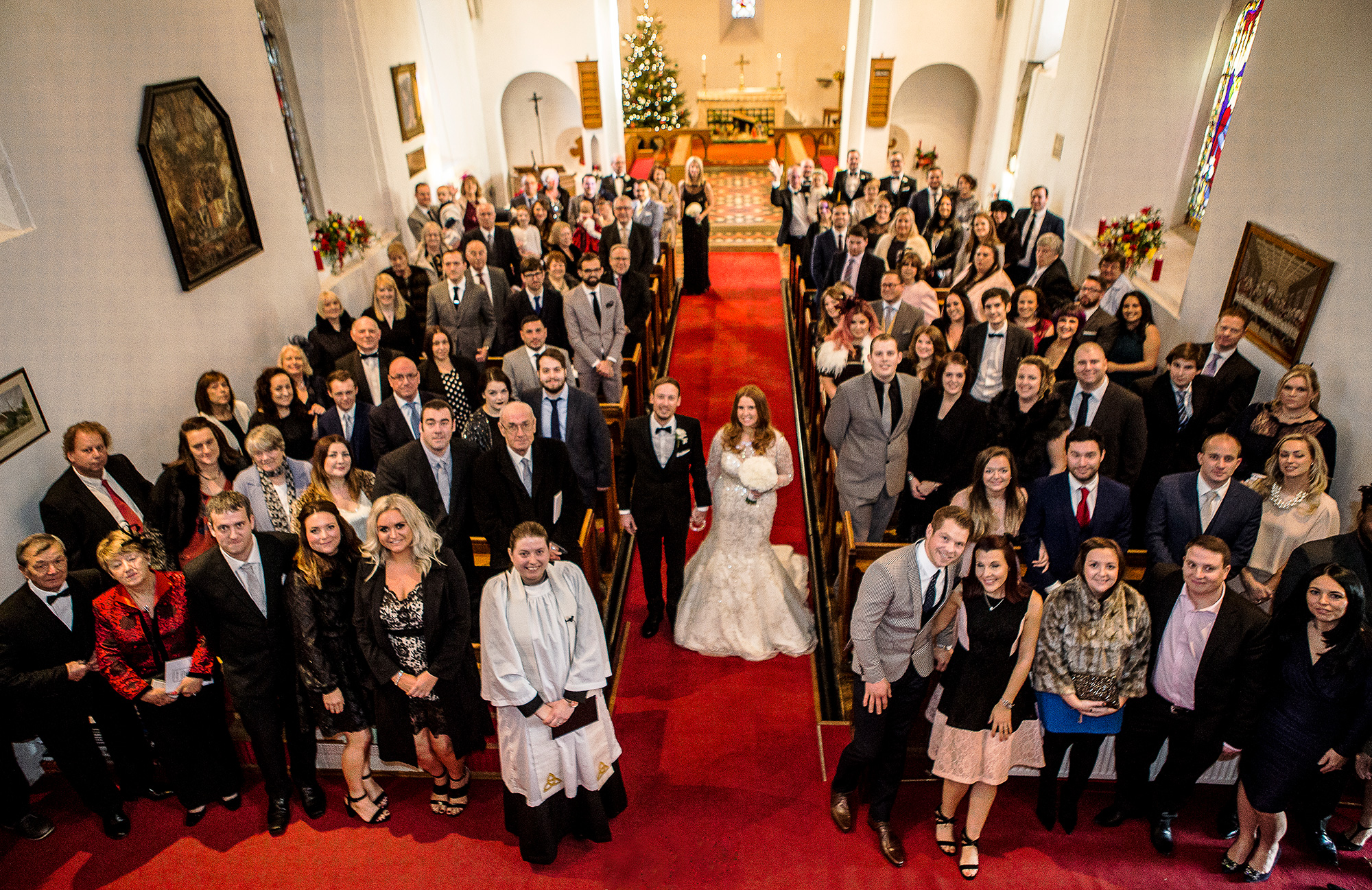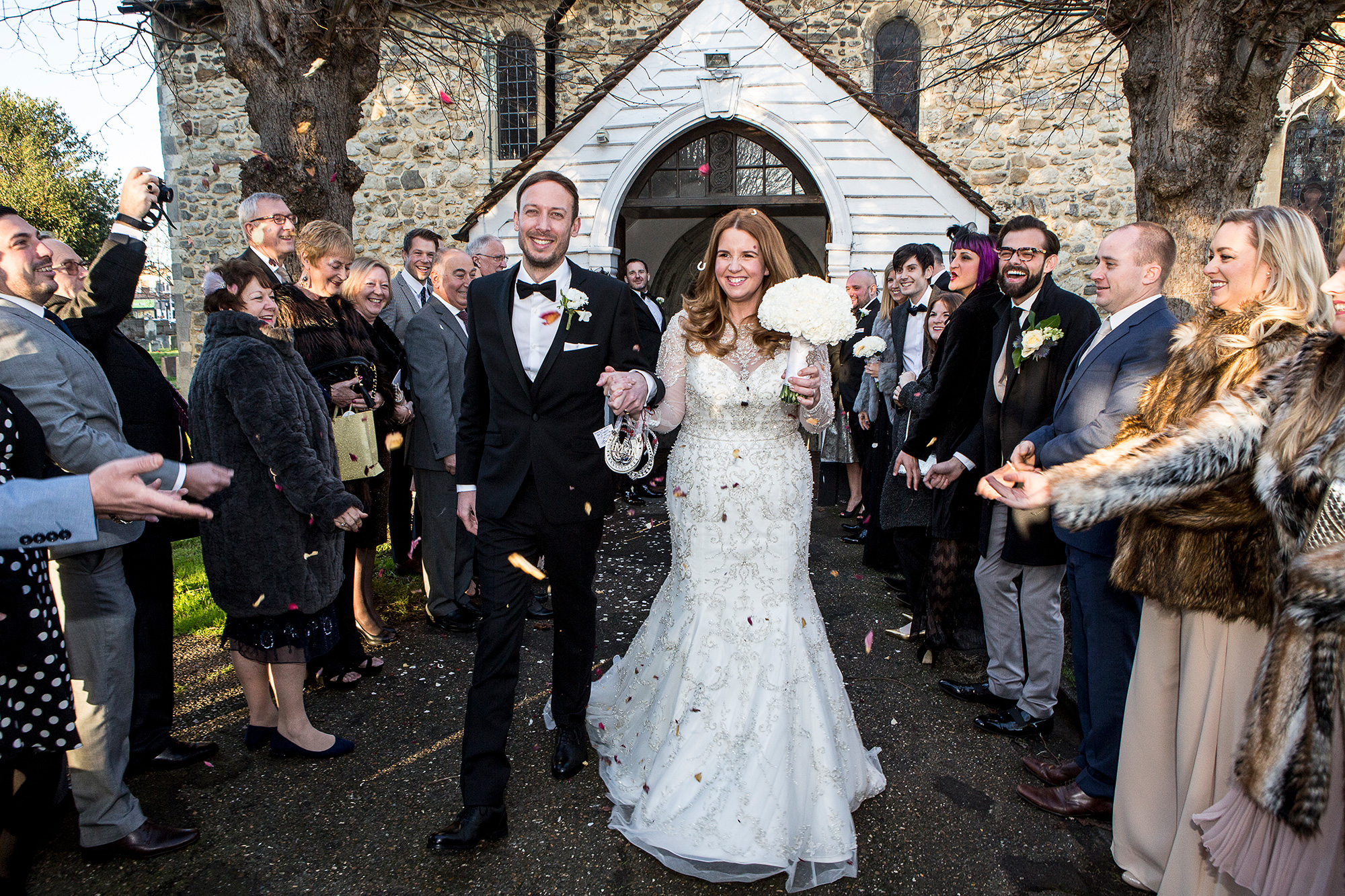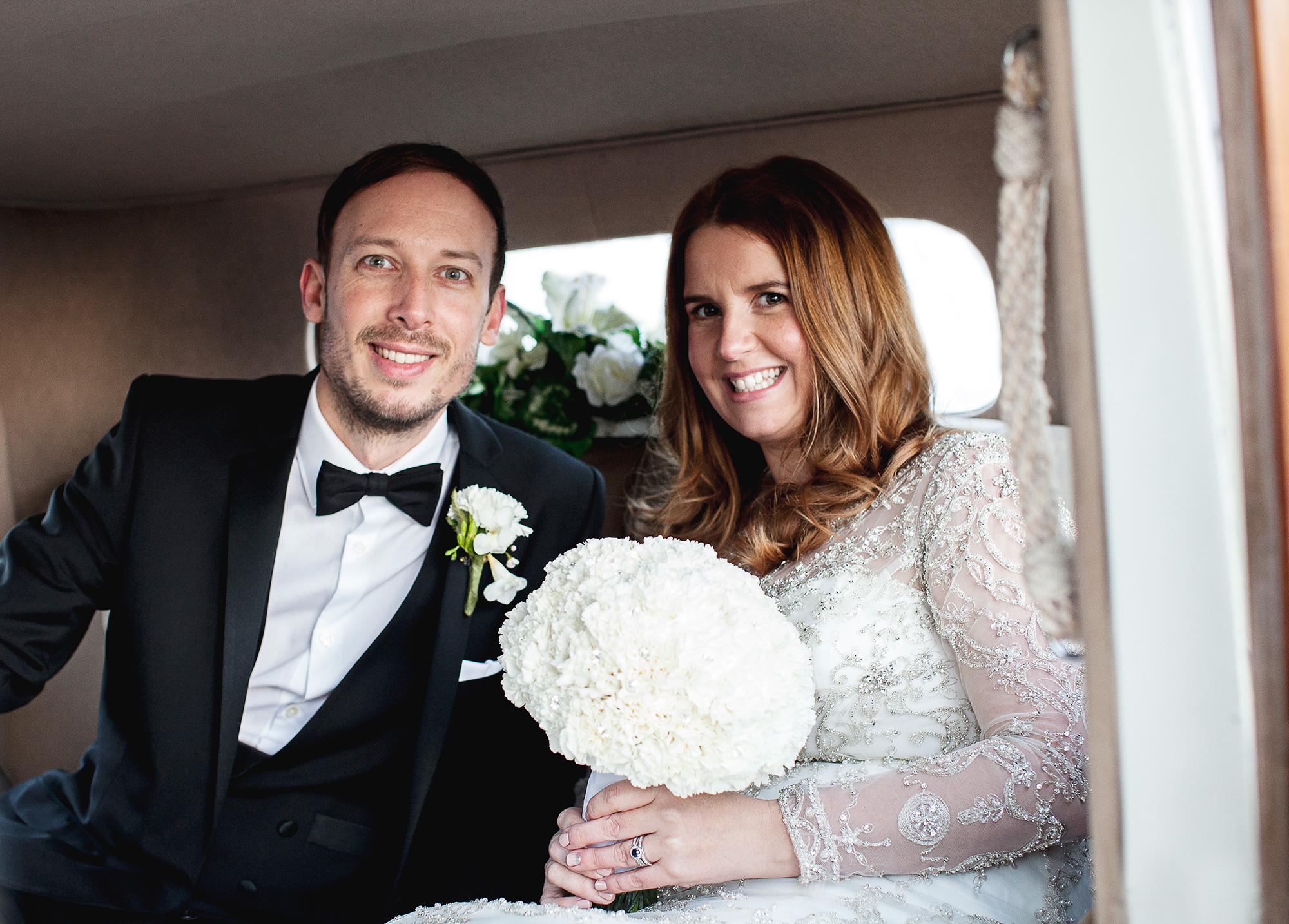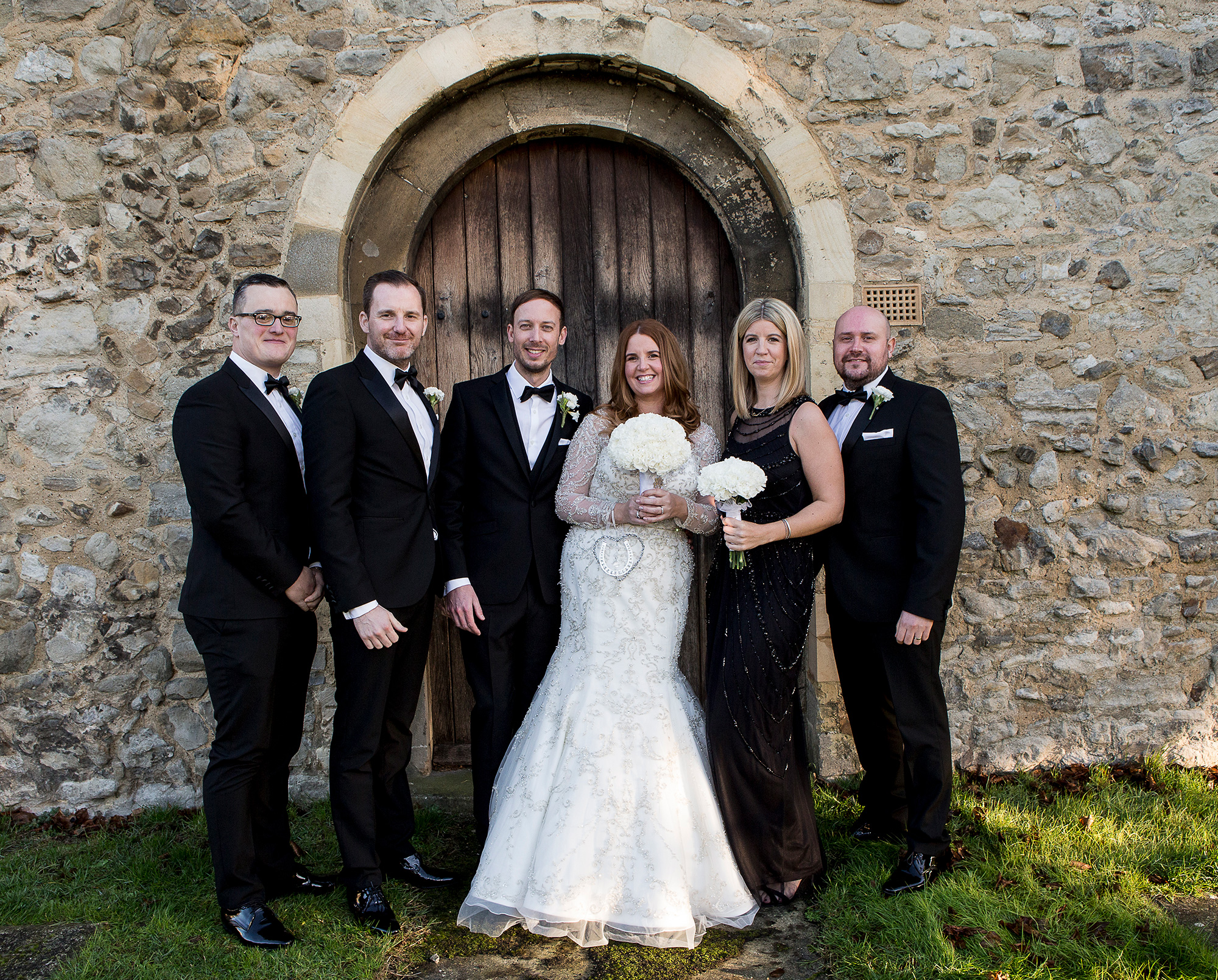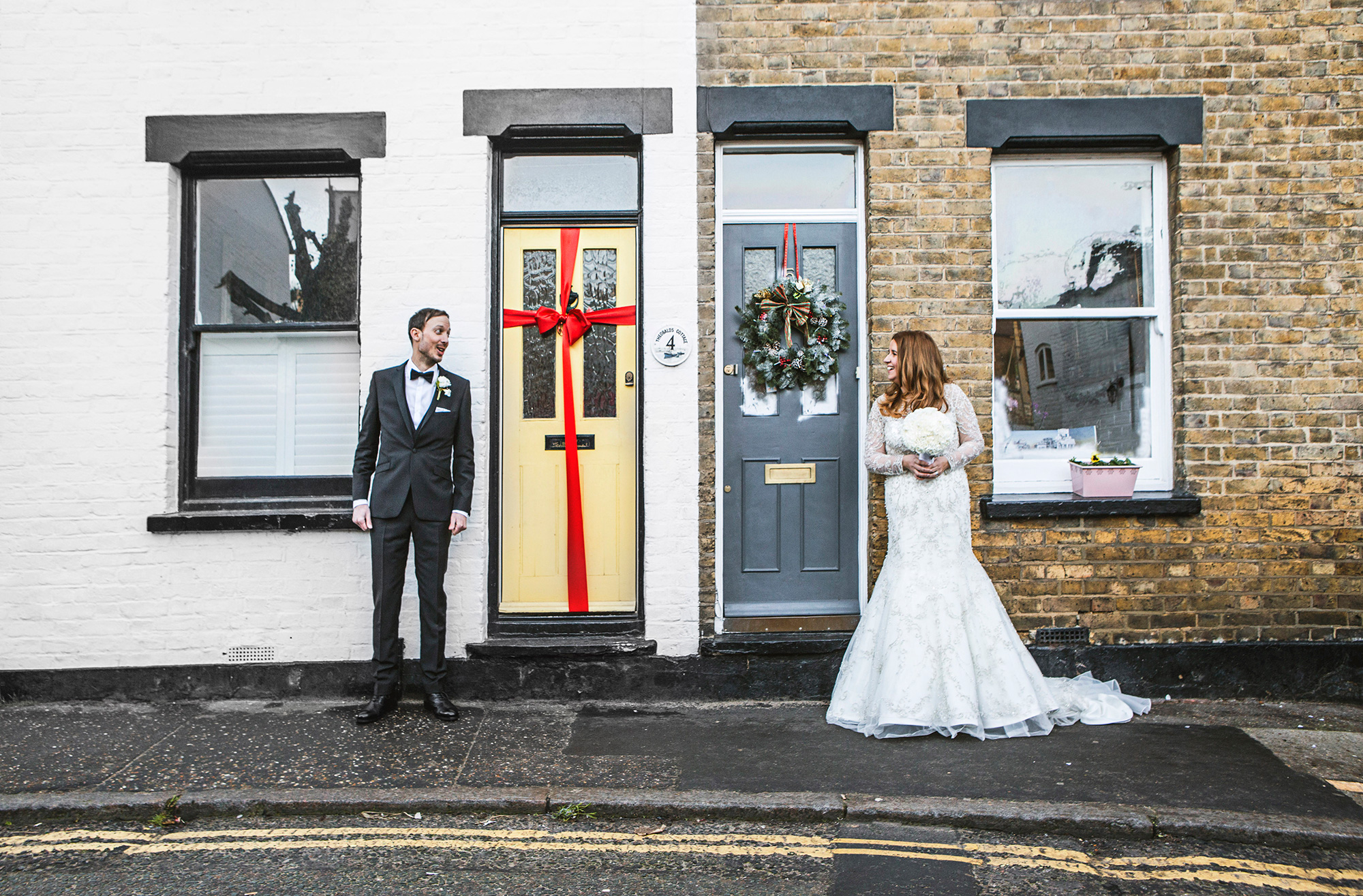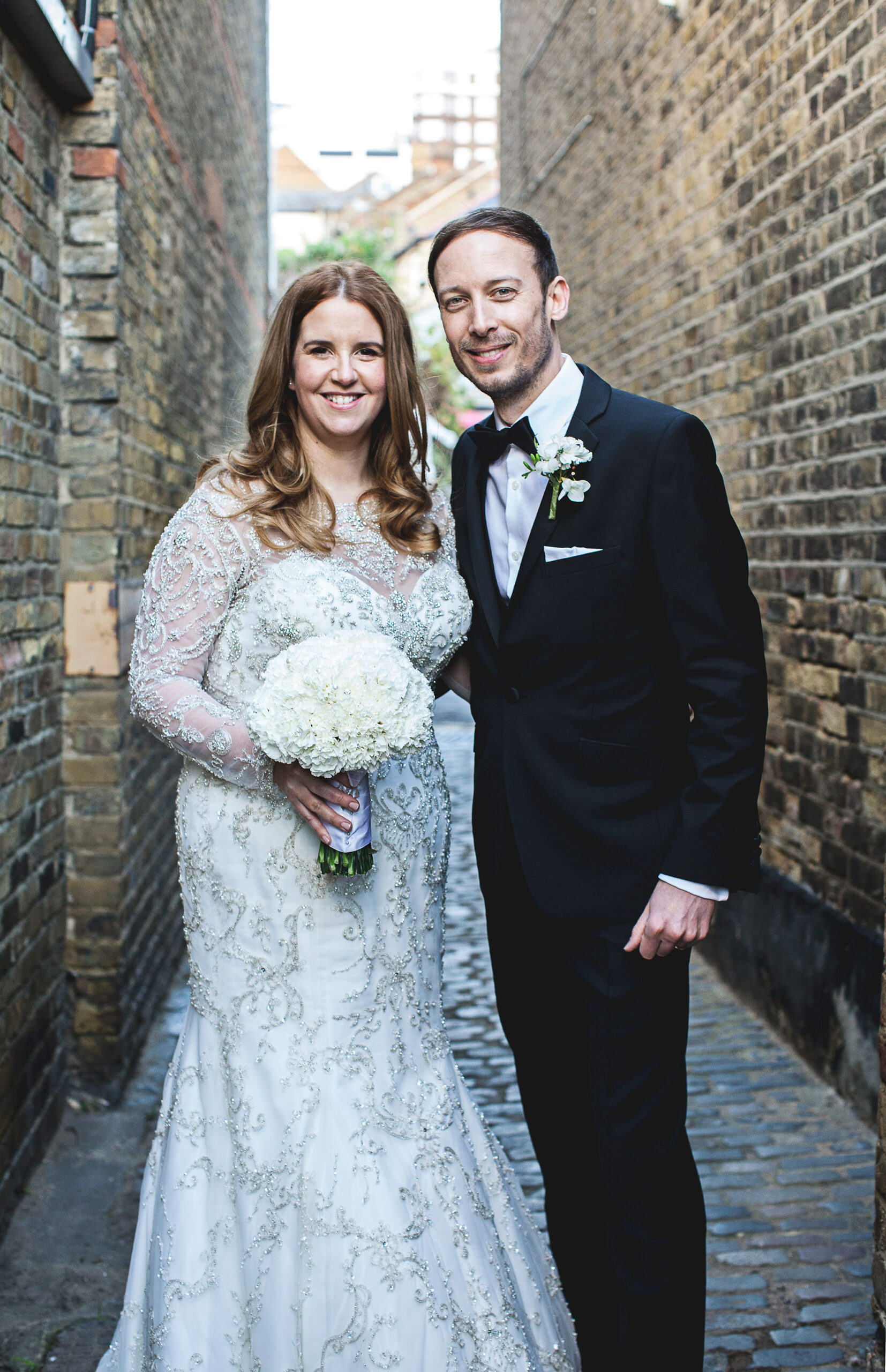 Andy was dressed by Next Retail Ltd, wearing a dapper black suit.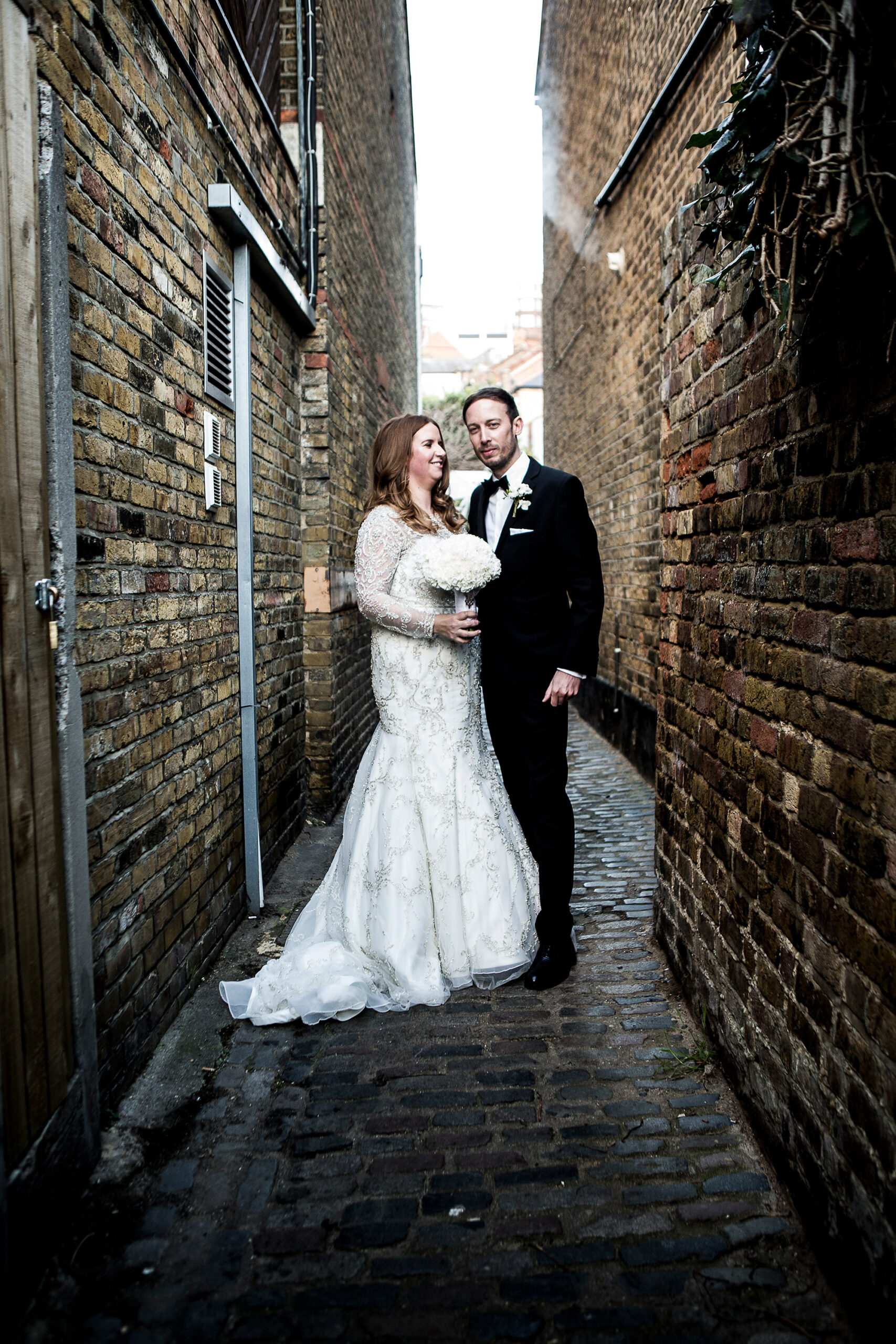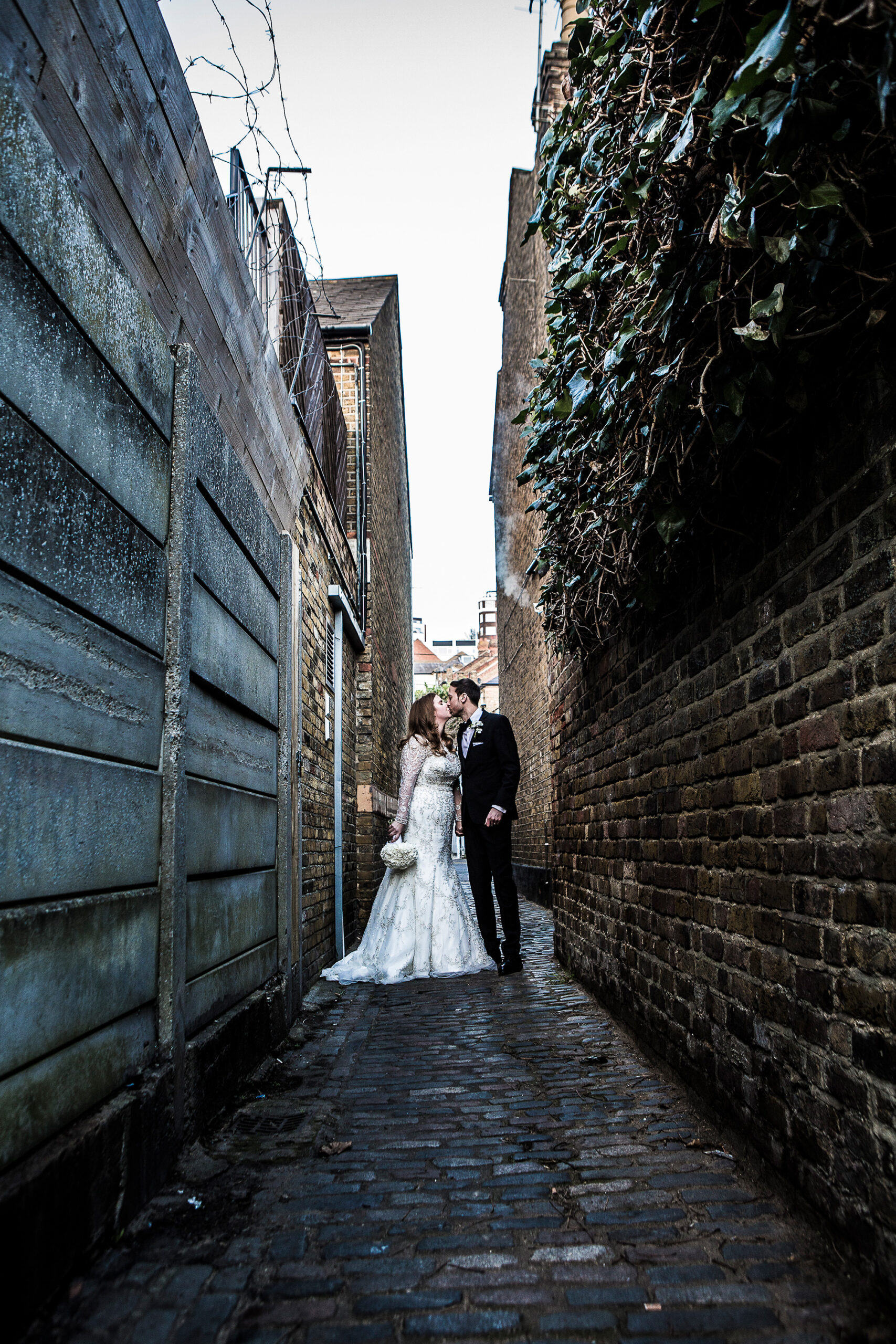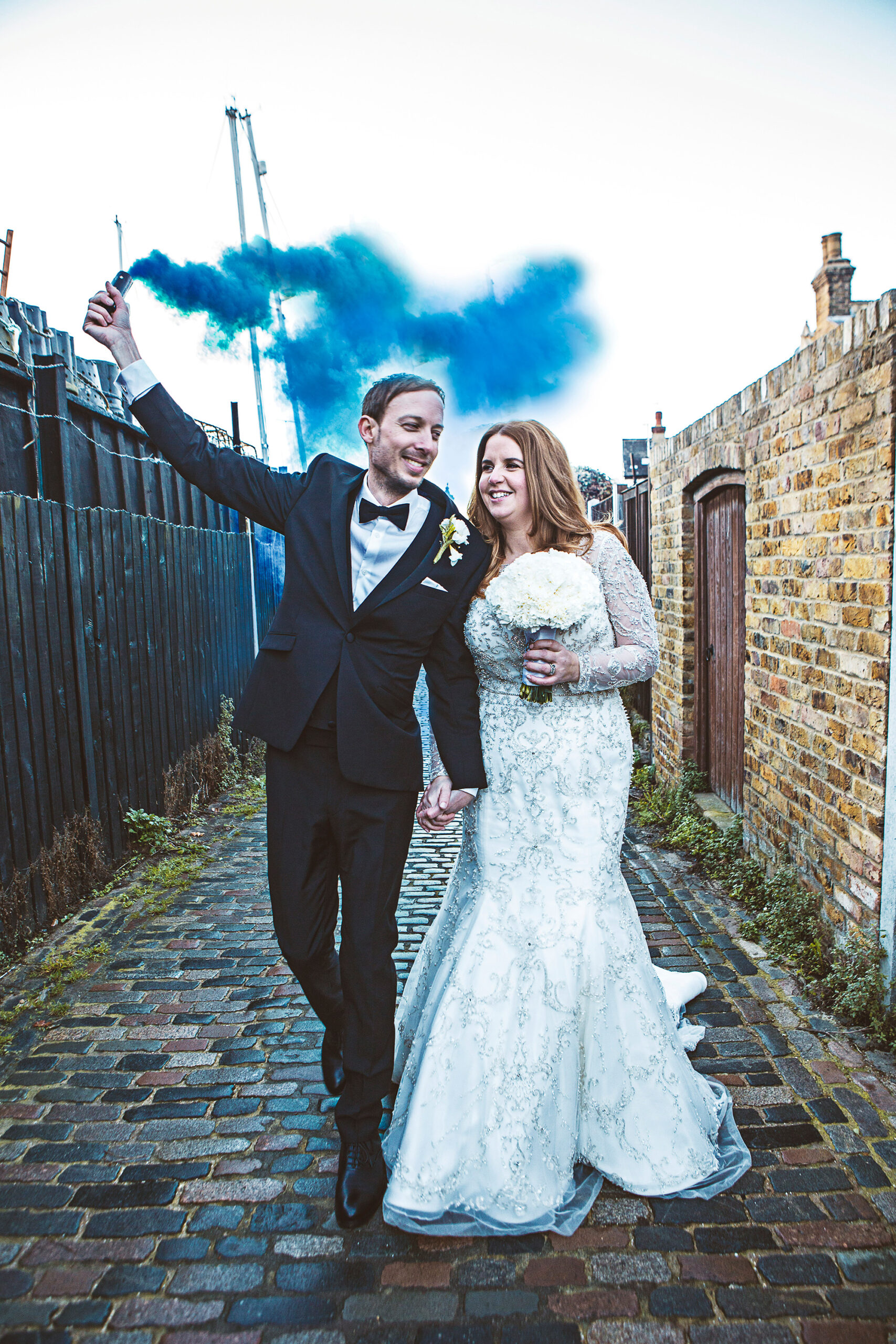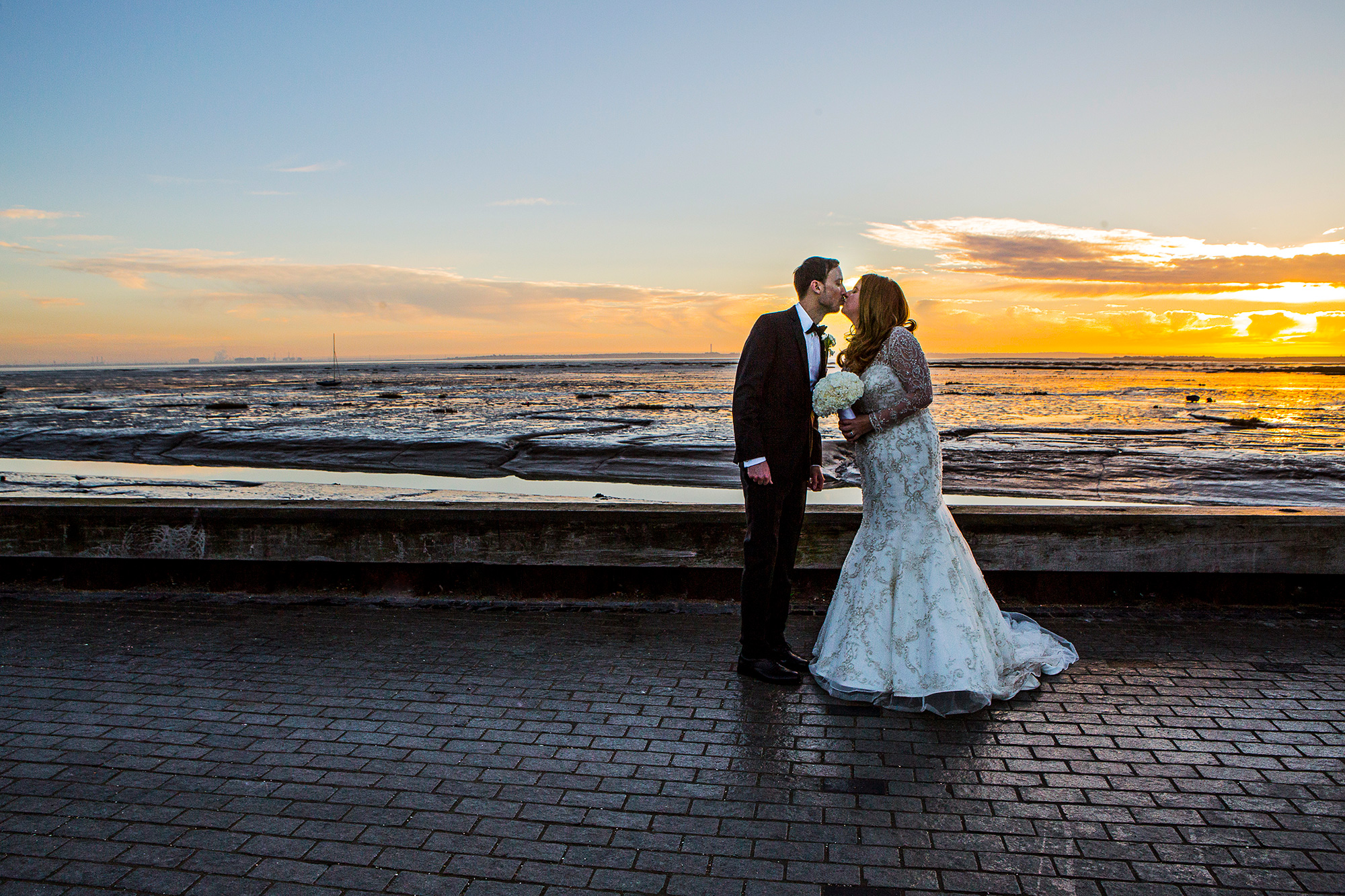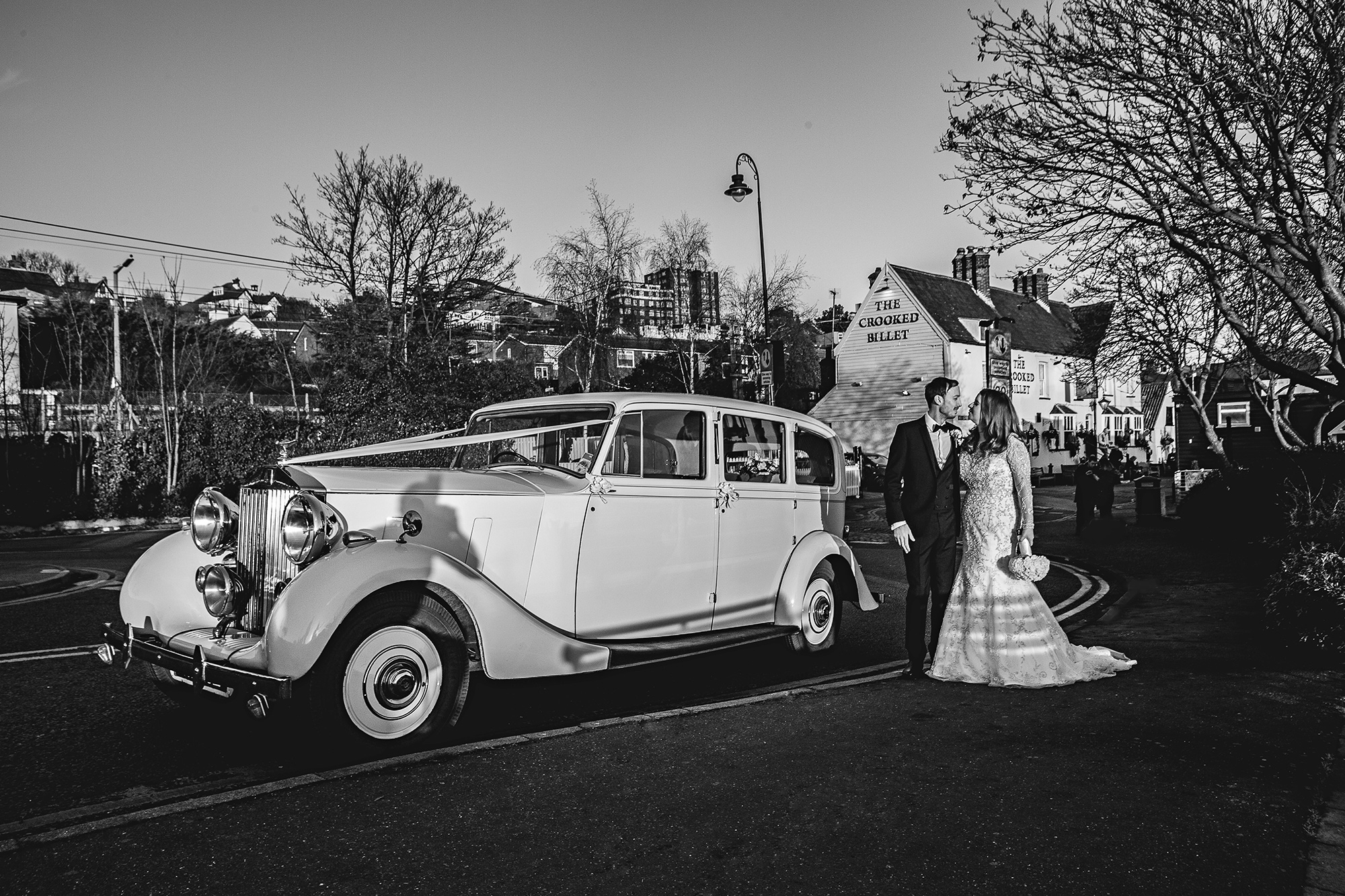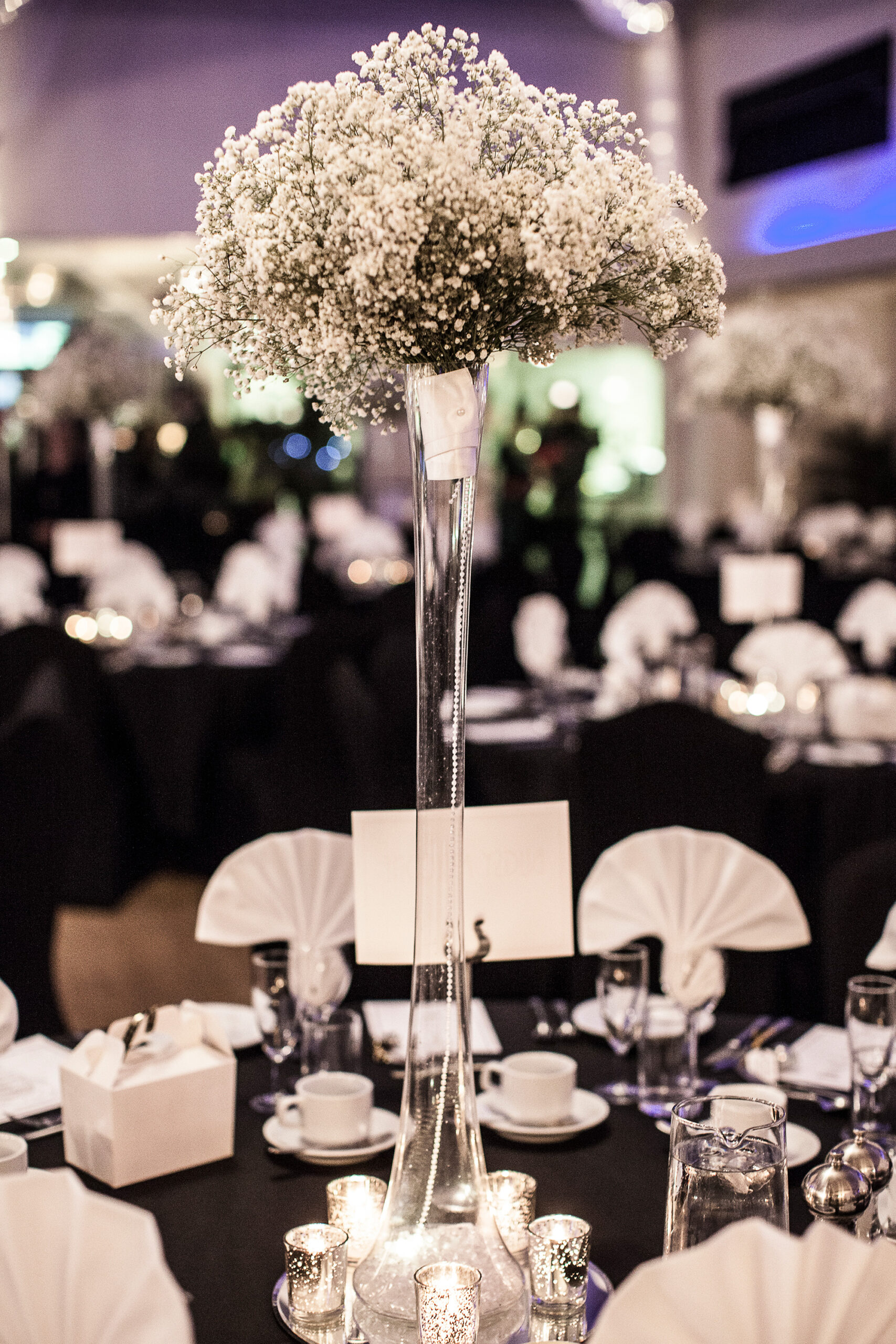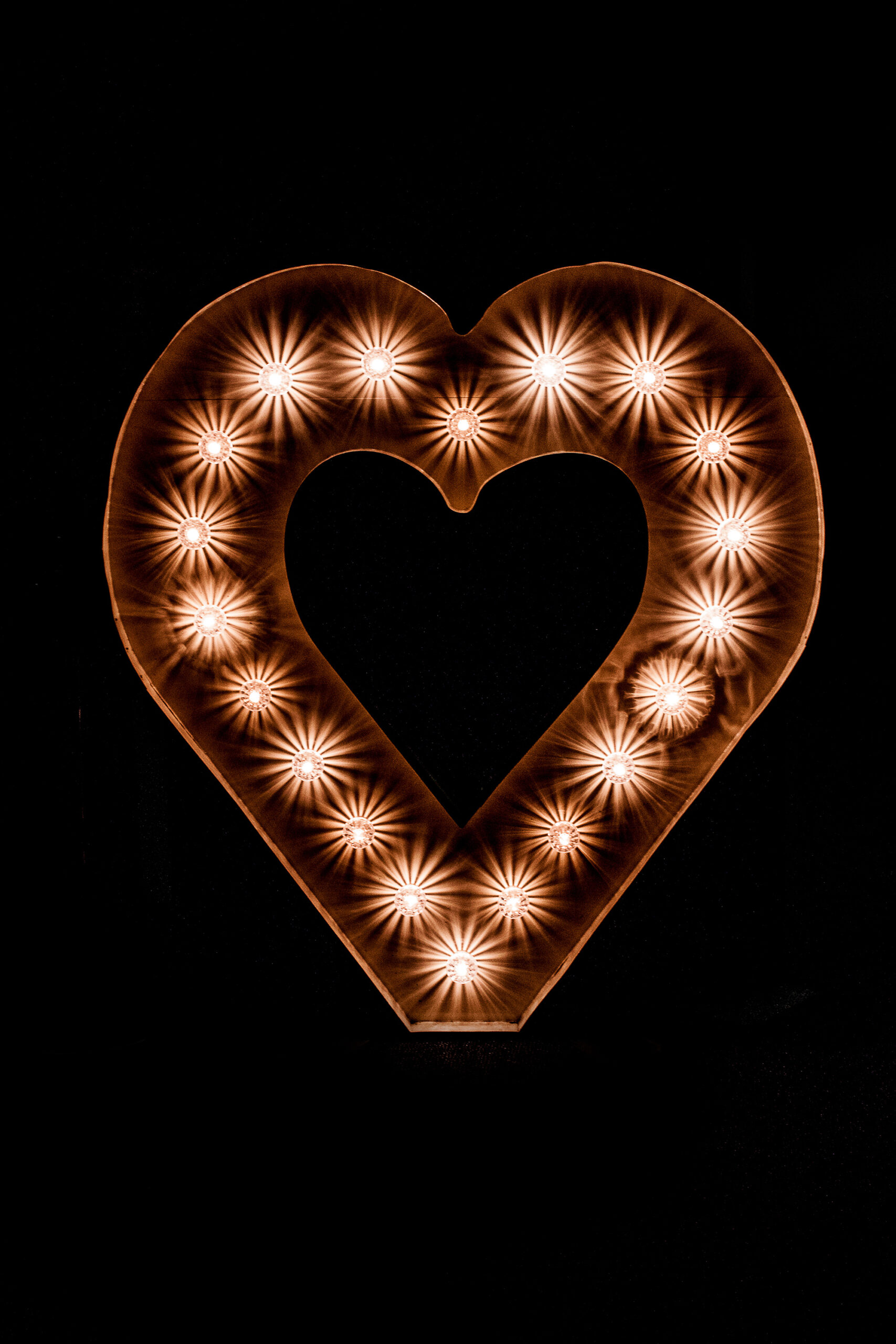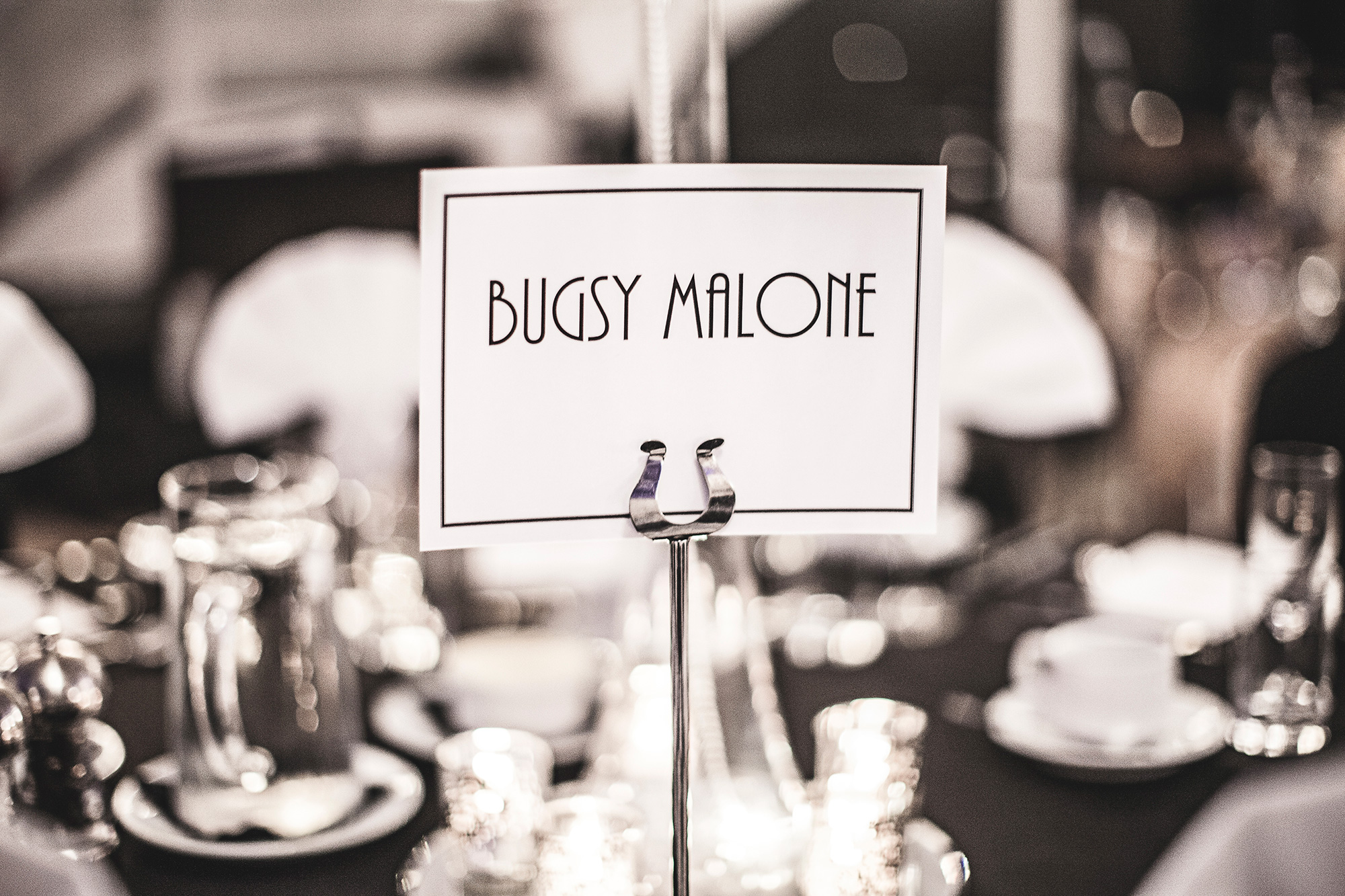 "We wanted a massive party and that's what we had. All of our friends and family were there enjoying the menu we had created," explains the bride.