They're two elements that you might not always think can go together, but rest assured, the luxe rustic wedding is a thing. And we are completely here for it.
We often have people asking us how a luxe rustic wedding can exist when the two elements are essentially working against one another. On the one hand, you have the casual vintage rustic look which is designed to look flawed and aged. On the other hand, luxury weddings have taken over Instagram and Pinterest and make us think of chic modern elegance, clean designs and striking elements.
But that's what makes this theme such a gorgeous one for weddings. These are two beautiful themes in their own right and pairing them together will give you an elegant modern wedding with a twist.
So if you're looking to plan your own luxe rustic wedding but not sure where to begin and what elements of each theme to focus on, we've got your back from helping you find that perfect Rustic Wedding Venue to the finer styling details.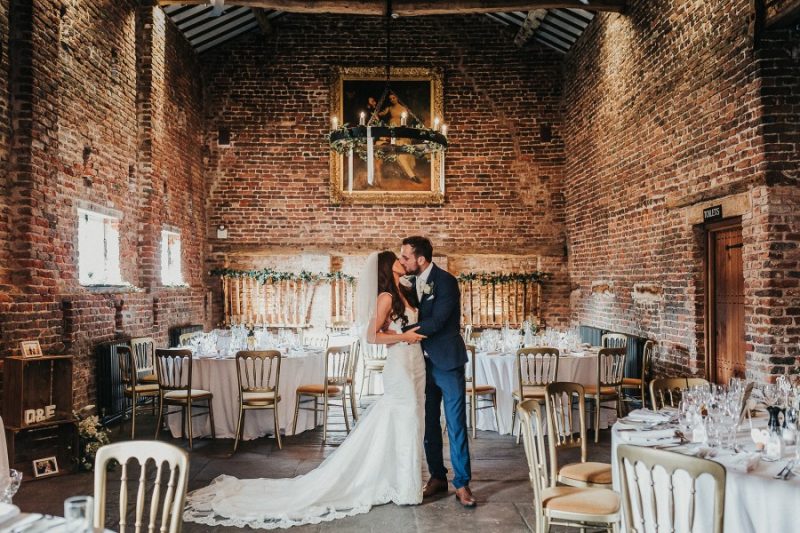 Find your rustic backdrop
One of the major rustic elements of your luxe rustic wedding will be your backdrop. This is where finding the perfect wedding venue really does come in. Luckily there are plenty of variations on rustic venues to choose from. You might pick a stylised farm, rustic vineyard, country cafe, castle, or even an older church or chapel for your big day. Any form of older building that has seen a bit of wear and tear will be the perfect setting for your indoor activities.
Then it's a case of finding the perfect backdrop for your photos. Given the rustic vibe, you're usually going to have an area of countryside to choose from. You might even be lucky enough to find a venue that has old areas of charm for your wedding photos, such as an old tram, shed or even some animals.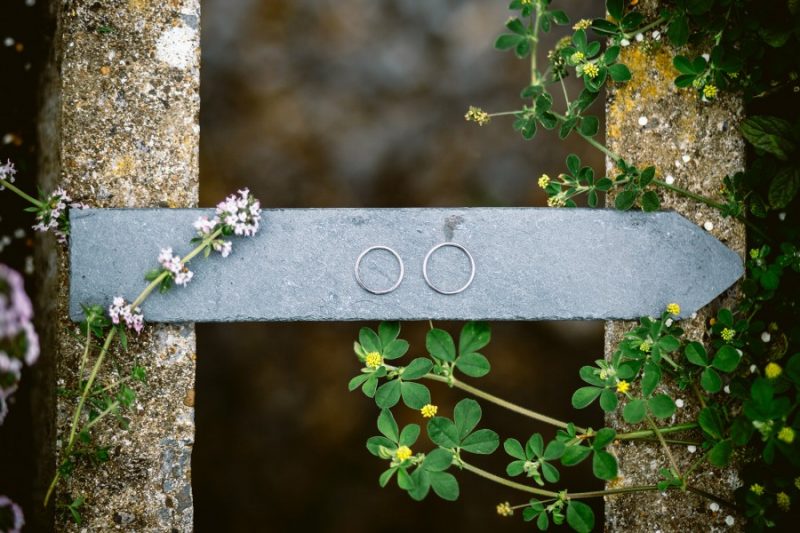 Choose your luxe feature
If you're having a luxe wedding mixed in with another theme it's good to choose a standout luxury feature. Whether this is a stunning couture gown, luxe hanging installations or a centrepiece around the room, having a standout feature will make it obvious that your rustic wedding has that luxe factor.
Trends that work particularly well with a luxe theme are greenery, an abundance of florals, clear and clean colour schemes and metallics.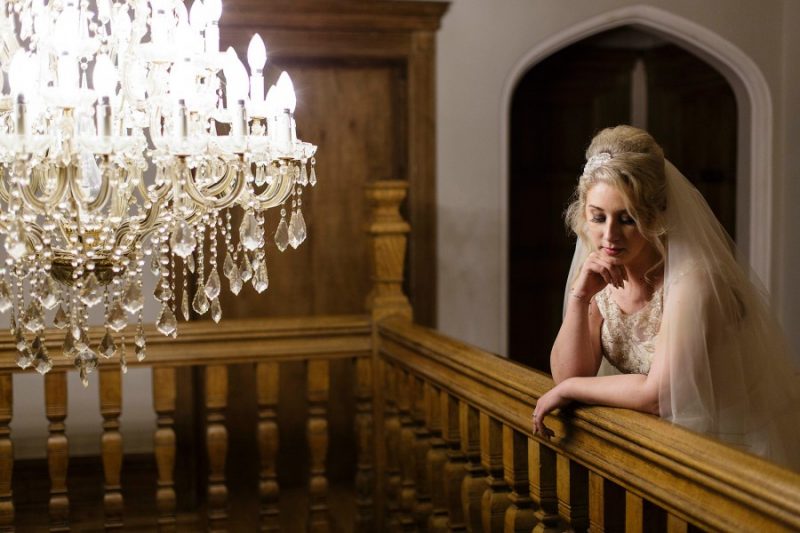 Set the scene
Before you even wake up on the big day you want to make sure that you've set the scene properly for your wedding, and this is by giving your wedding that luxury vibe before your guests have even arrived.
Properly setting up the scene to give your friends and family the feeling that they're going to an elegant wedding will round off your luxe rustic theme when they walk into your venue. This comes down to the little details around your day.
Think about what type of invitations you're going to be sending out and how they reflect the theme. Consider what sort of transport you're going to be arriving in. How are you going to have your hair and makeup done? These should all be reflecting the luxe element of the theme rather than the rustic part.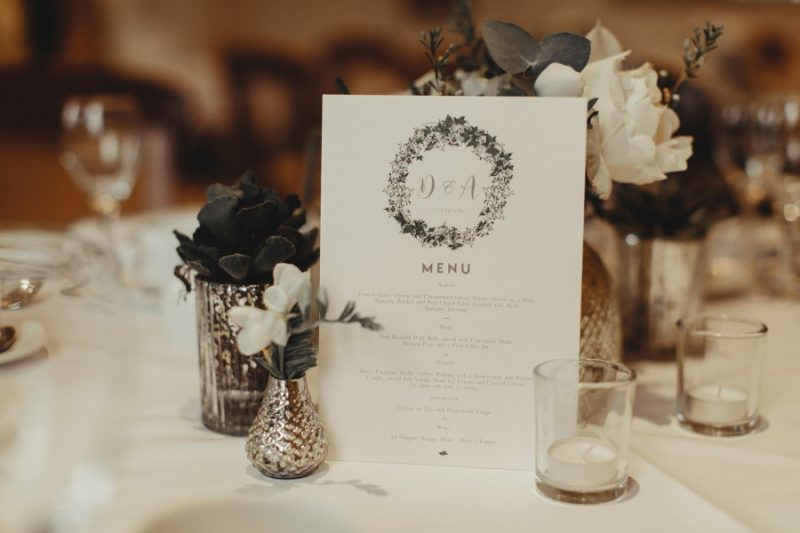 Dress to impress
If you're setting yourself up for a luxe rustic wedding then you want the room to feel luxe. Set your dress code as black tie or evening formal to make sure your guests are going to be looking their very best.
Tuxedos or a sharp suit and elegant gowns, particularly if you're having a bridal party, will look fantastic against the rustic backdrop and in country-style photographs. Just make sure that if you are having a formal dress code the venue has the walking paths to match. Grassy areas are fine as long as you're not going to be walking through dirt or mud.
No one wants to get mud on their brand new wedding Valentinos.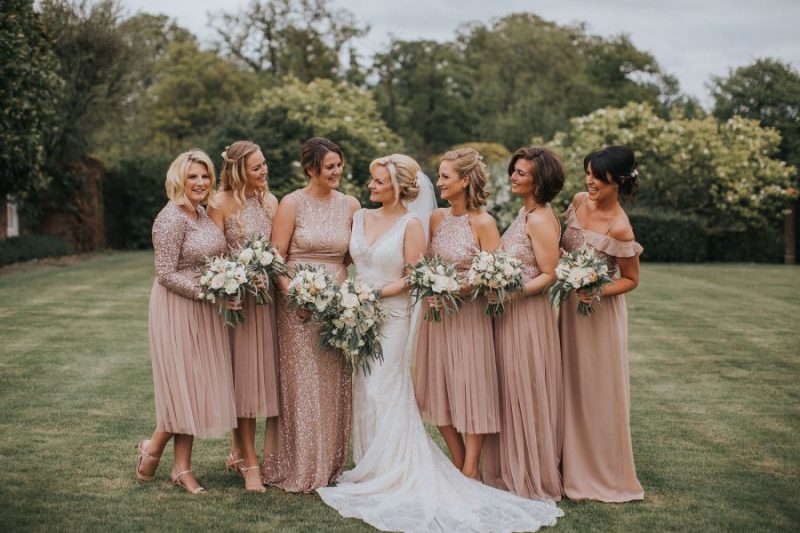 Mix your decor
When it comes to decking out your venue this is where the mix of rustic and luxury really comes in. You can divide this up into your rustic decor, luxe elements, and elements that can be categorised under both.
For instance, festoon and fairy lighting are both gorgeous ways to light up your ceremony or reception for a rustic wedding. They also add glamorous elements to your luxury wedding so are perfect for both.
You could pair rustic long tables with crisp acrylic chairs, native foliage with glamorous and rich peonies, and add metallic crockery and cutlery to glam up a simple table setting. Finding partners that will complement one another when it comes to your decor will keep everything styled on point and looking like it all belongs together, rather than risking an eclectic mix.
Again, it comes down to your rustic element being your backdrop and your luxe element being your features. So have a look at what parts of your wedding decor you want to blend in, and what features you want to stand out.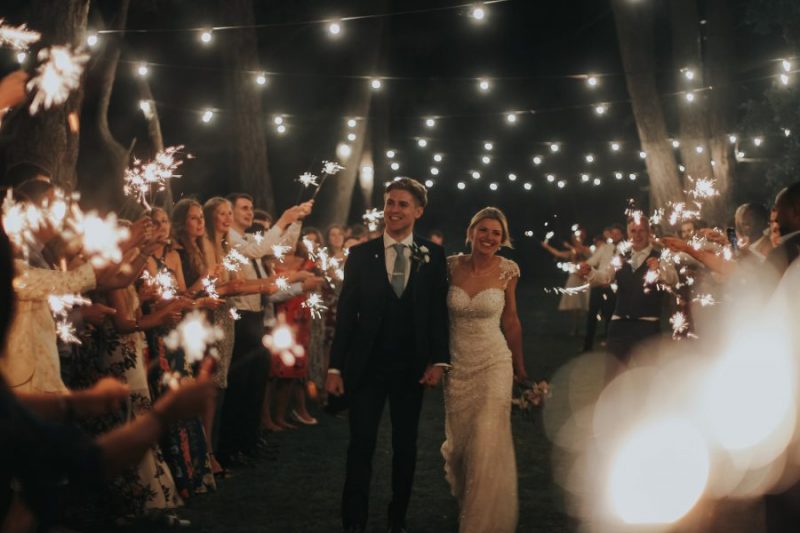 Capture your memories in the right style
One thing that's important when it comes to setting your theme is finding someone who will be able to accurately reflect that theme. For a luxe rustic wedding, rather than traditional posed and highly edited photography, you'll likely want something more candid, light and crisp.
These relaxed images will give your wedding that more candid feel when you're looking back through your album. You'll be able to capture the elegance of the day with the old charm of your backdrop, pulling it all together perfectly.