Bride Emma wasn't having much luck wedding dress shopping when her mum suggested she take on the project.
After all, generations of talented mothers had made their daughter's wedding dress in Emma's family. "That's what gave her the confidence to suggest it after a couple of disappointing shopping trips," says Emma.
"We designed it completely from scratch – the two of us drawing and I would send her pictures of things I liked," recalls Emma of the design process. "She was so clever, patient and calm the whole way through. We enjoyed every minute. And, many fittings later, it was finished by Easter and my poor mum could breathe again!"
Emma wore their creation while exchanging vows to longtime love Danny at Meols Hall in Southport, Merceyside. Their elegant rustic wedding was witnessed by 120 family and friends on the couple's 13th anniversary – September 16, 2017.
Other handcrafted elements included the invitations by the couple, cake by Emma's mum, bouquets by a family friend and Emma's brother cut up logs for centrepieces.
"The day was perfect from start to finish," Emma says. "Everybody seemed as happy and relaxed as we did and we loved the fact the dance floor was constantly full."
Photos courtesy of Sarah Maria Photography.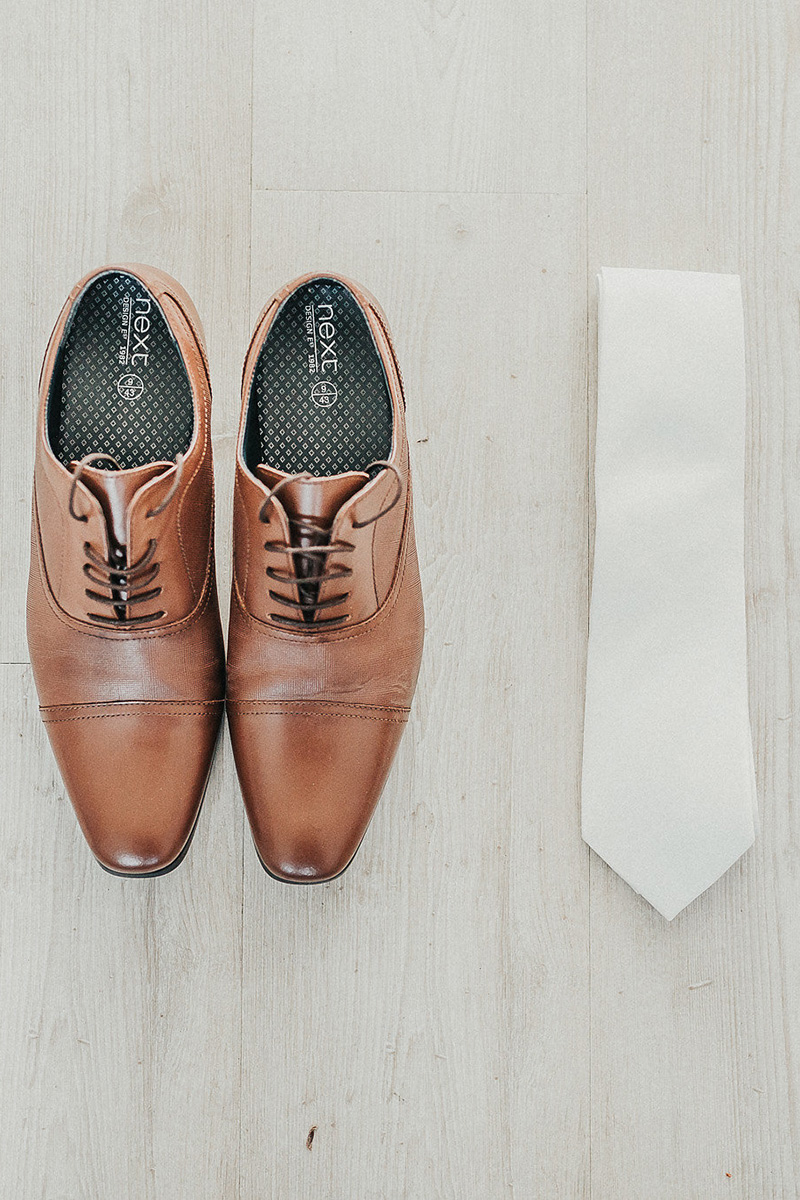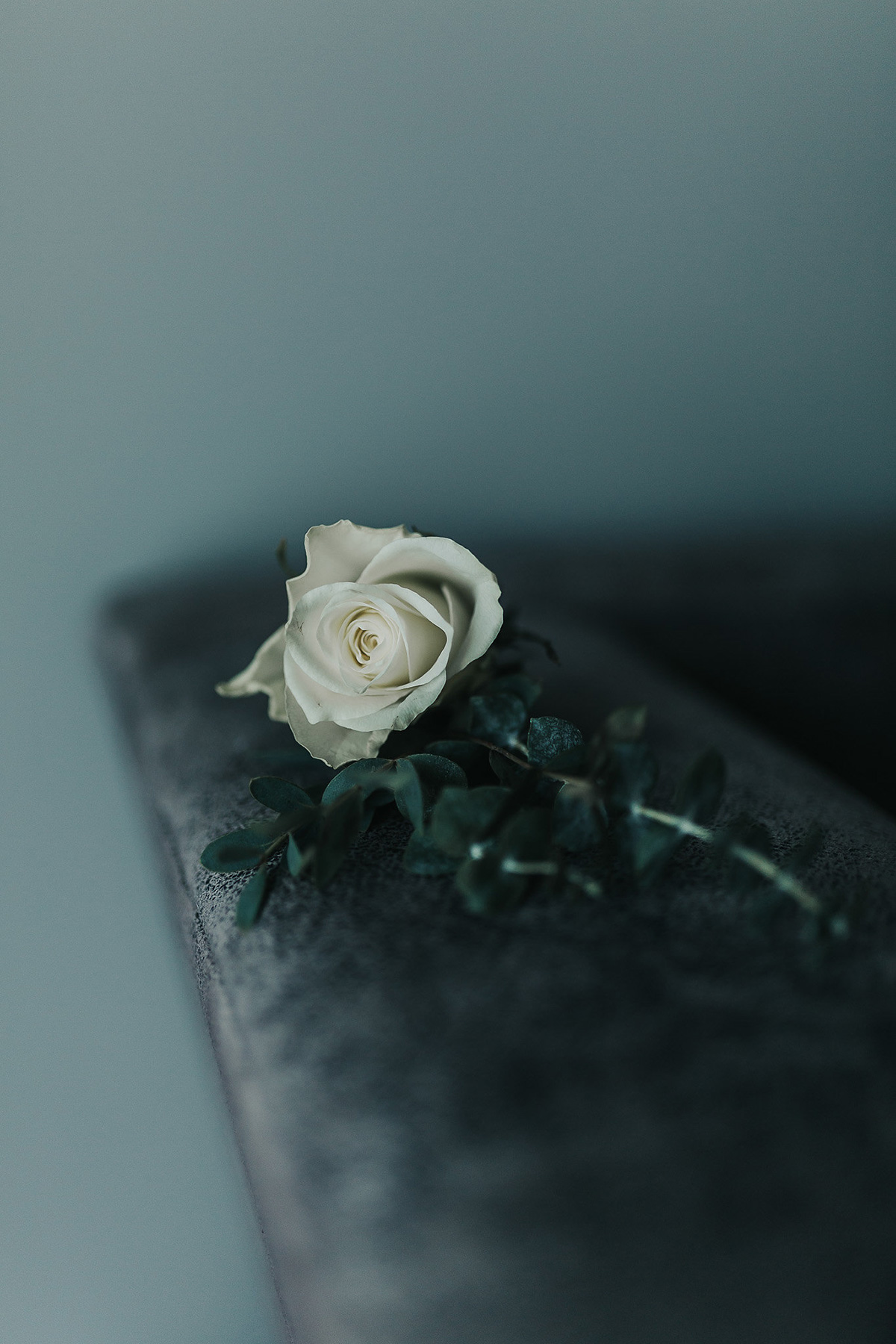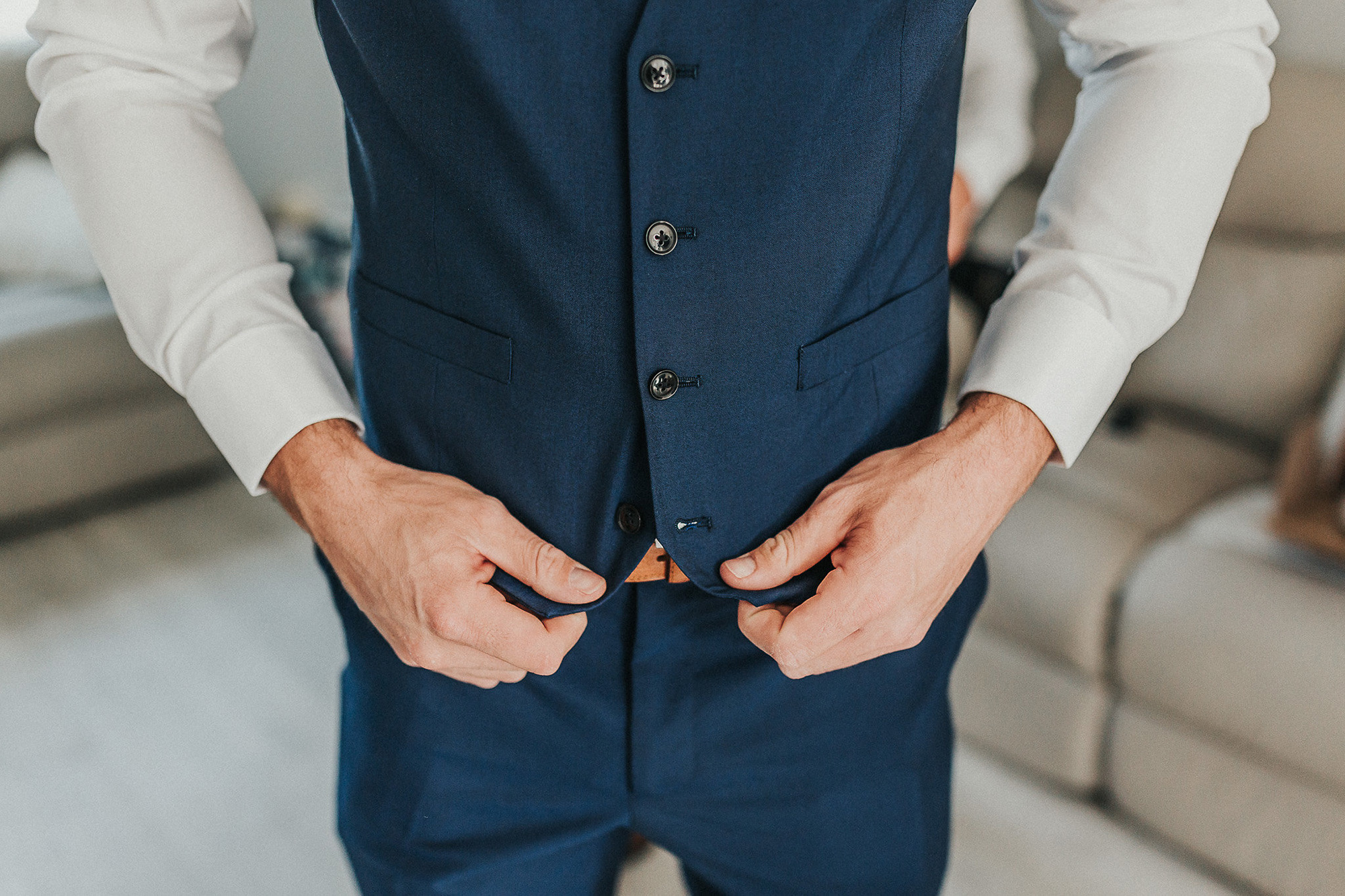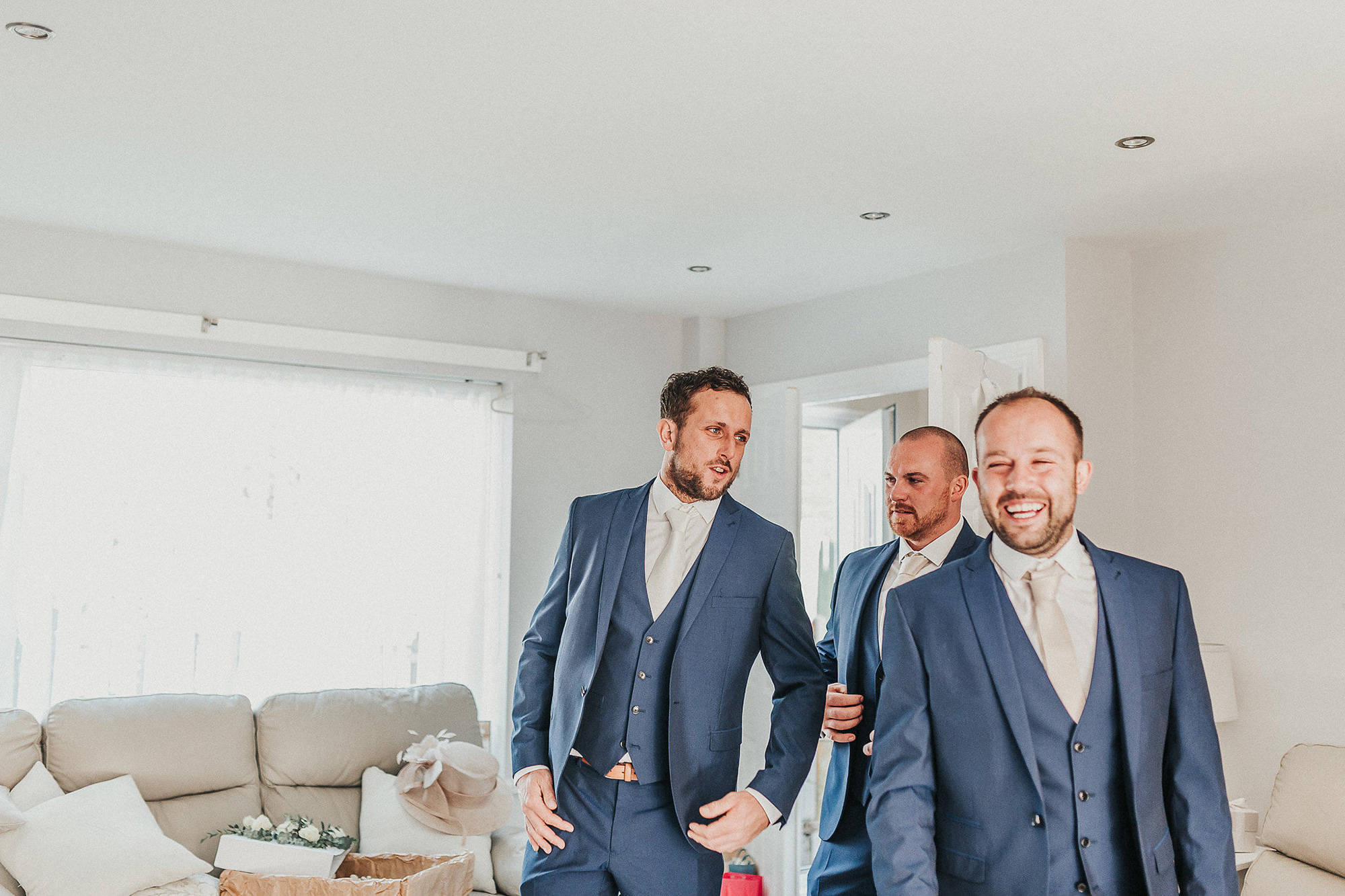 Danny looked incredibly dapper in his navy three-piece suit purchased from Slaters.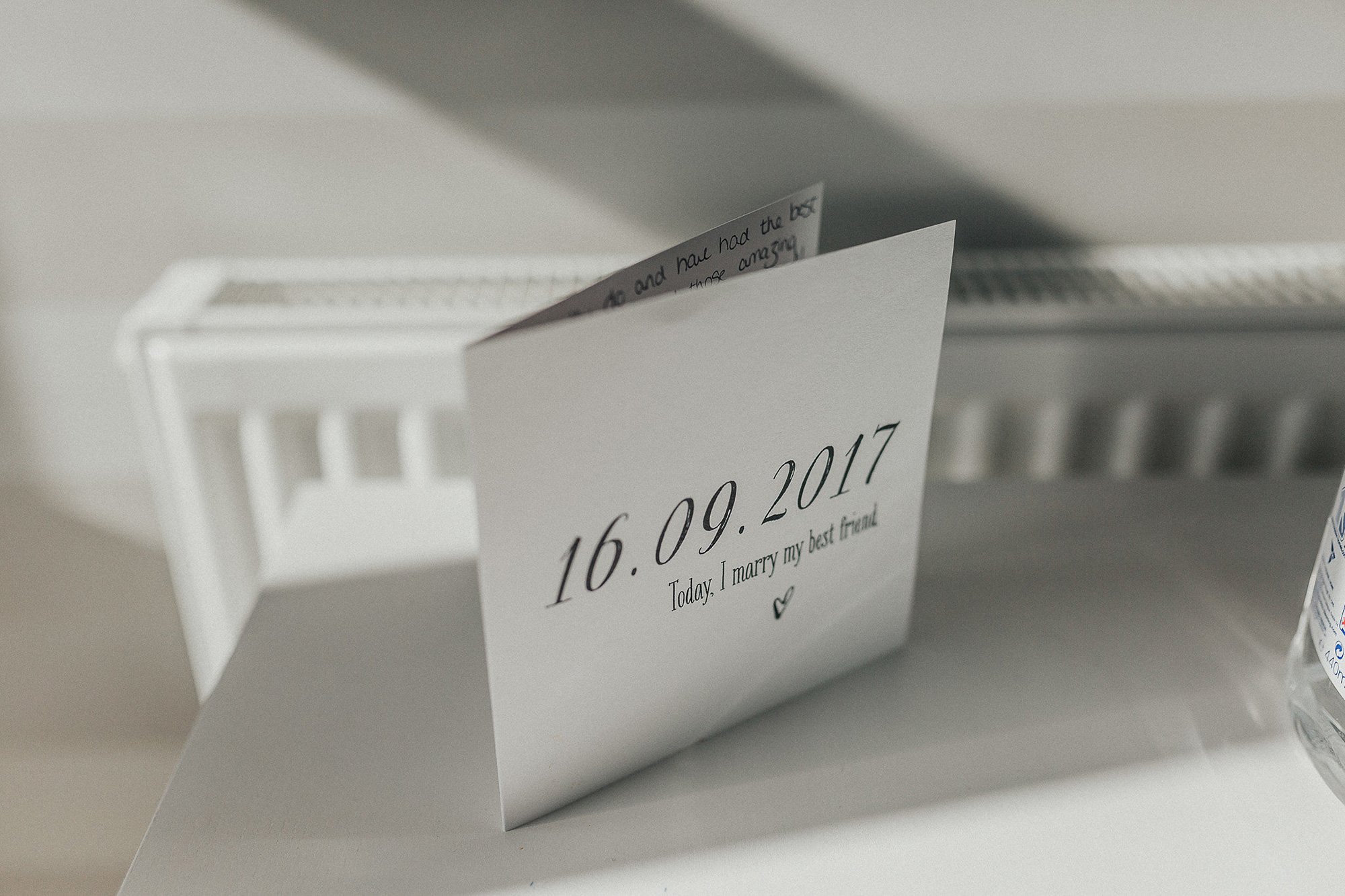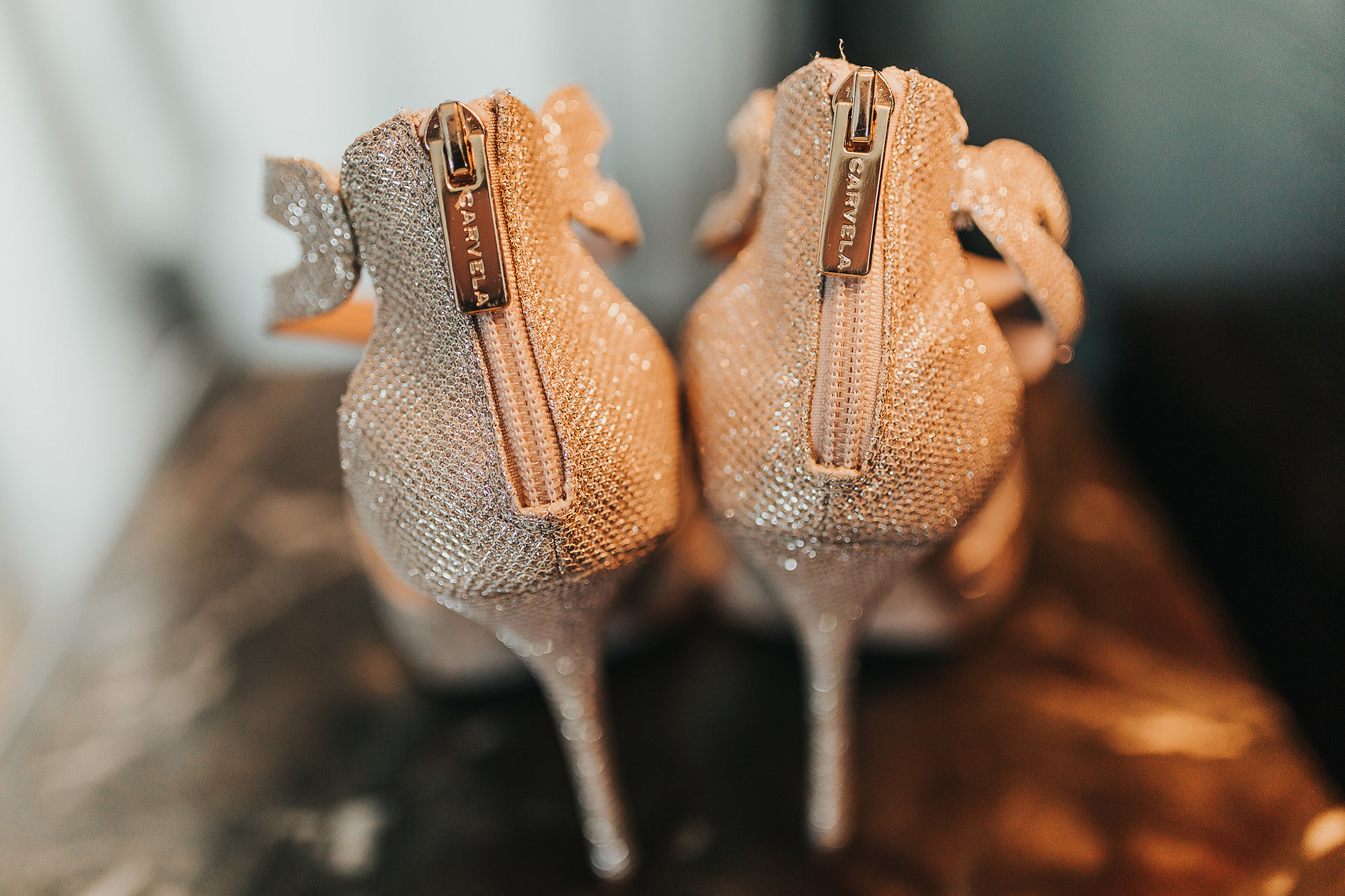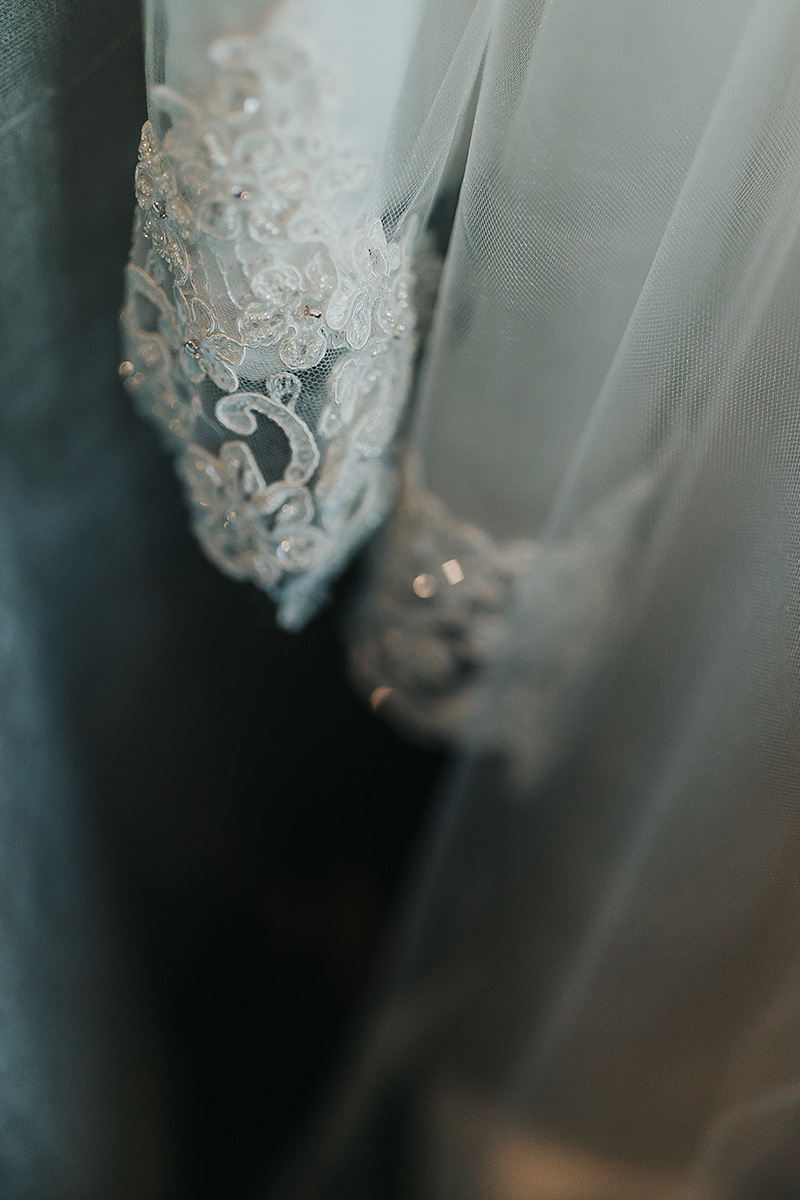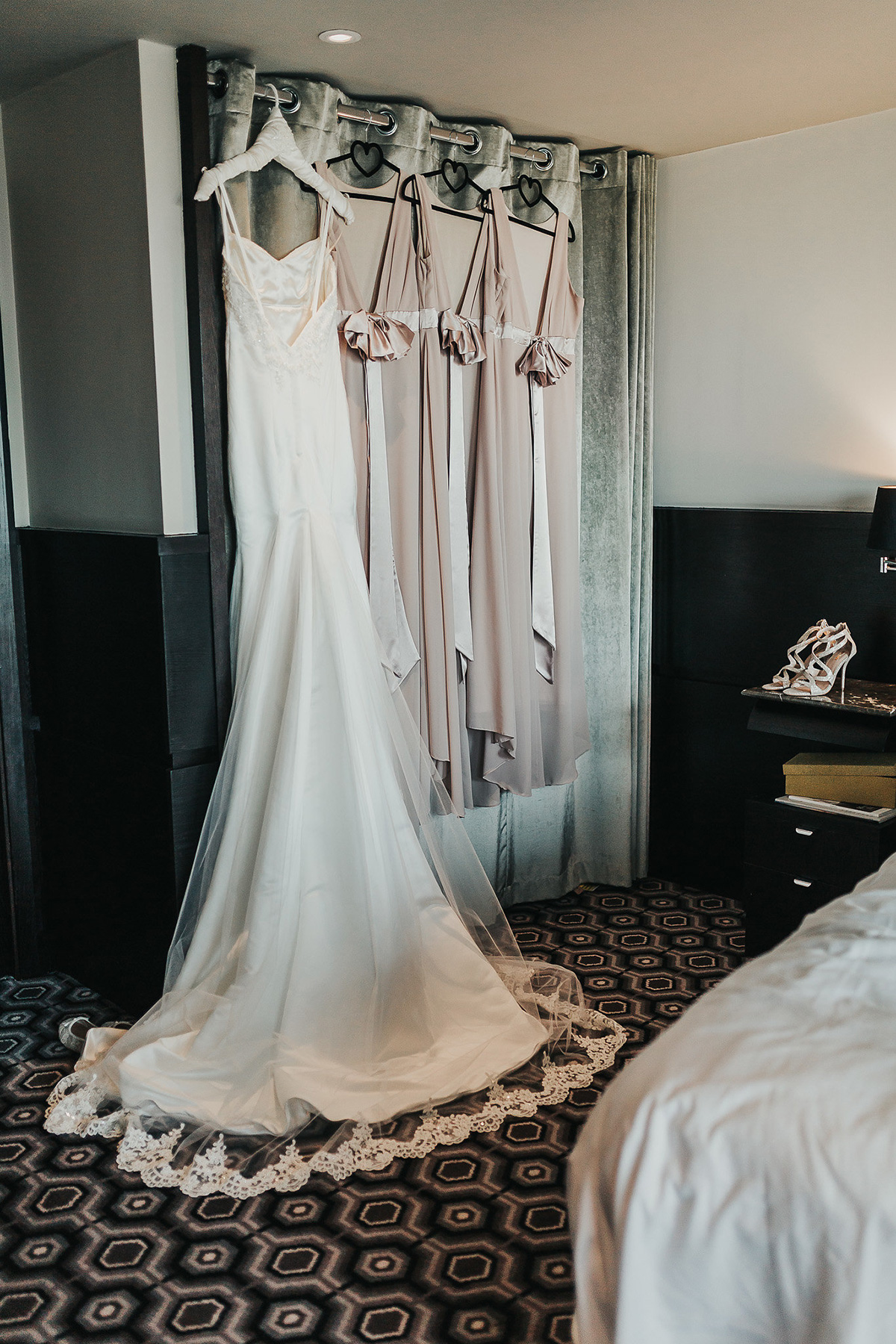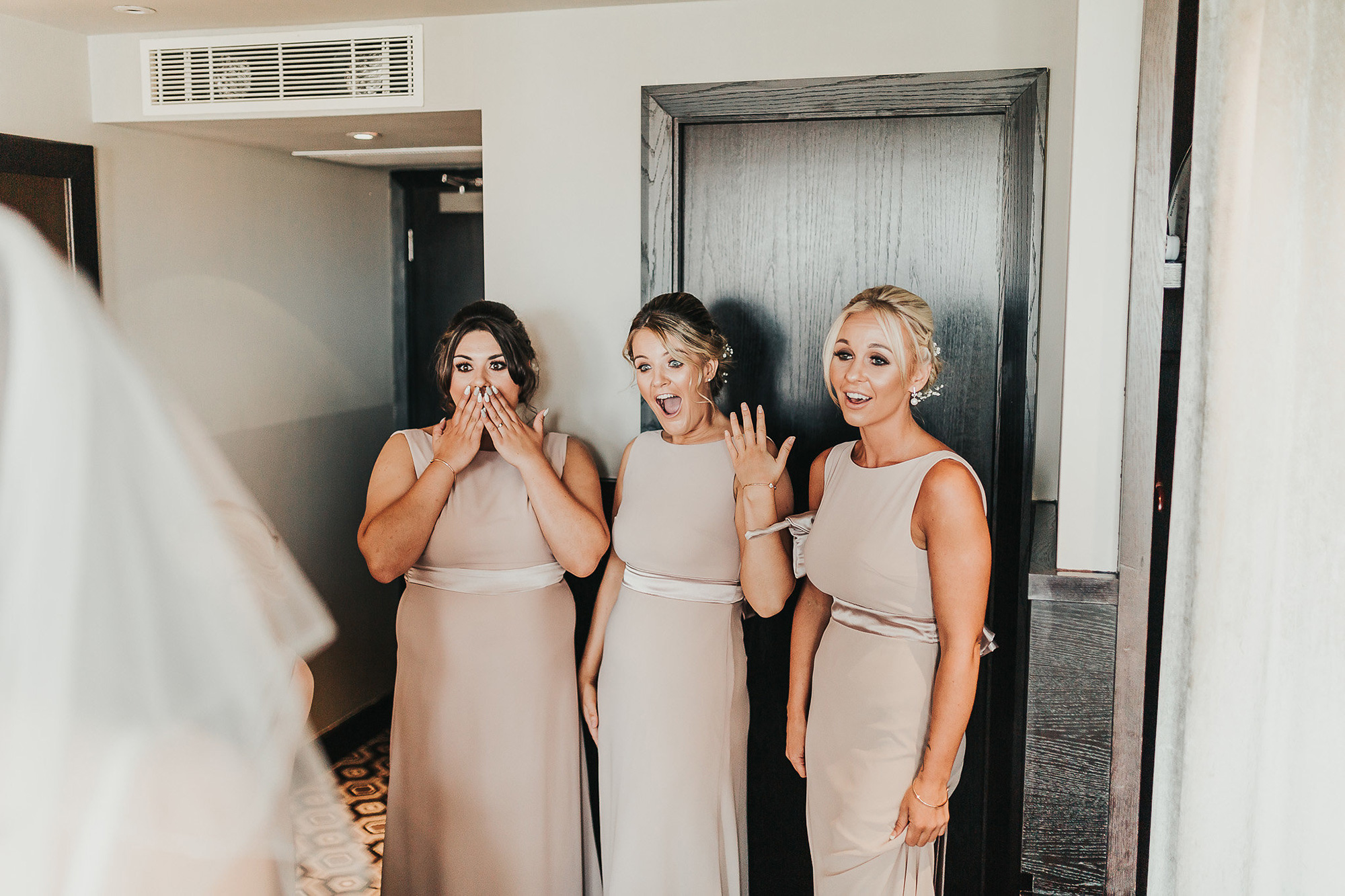 Three gorgeous bridesmaids in nude evening dresses, gushing over Emma and her mum's bridal creation.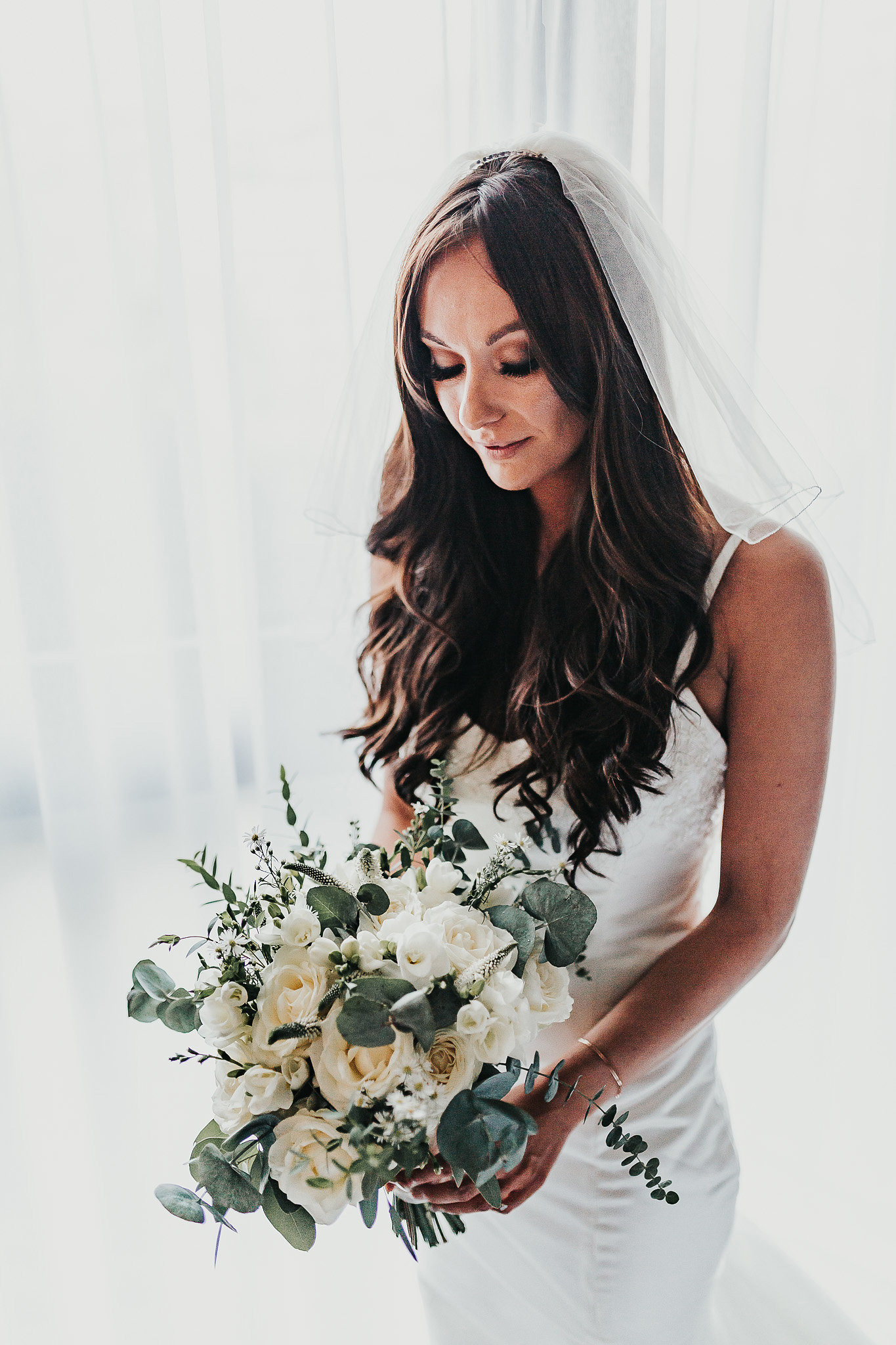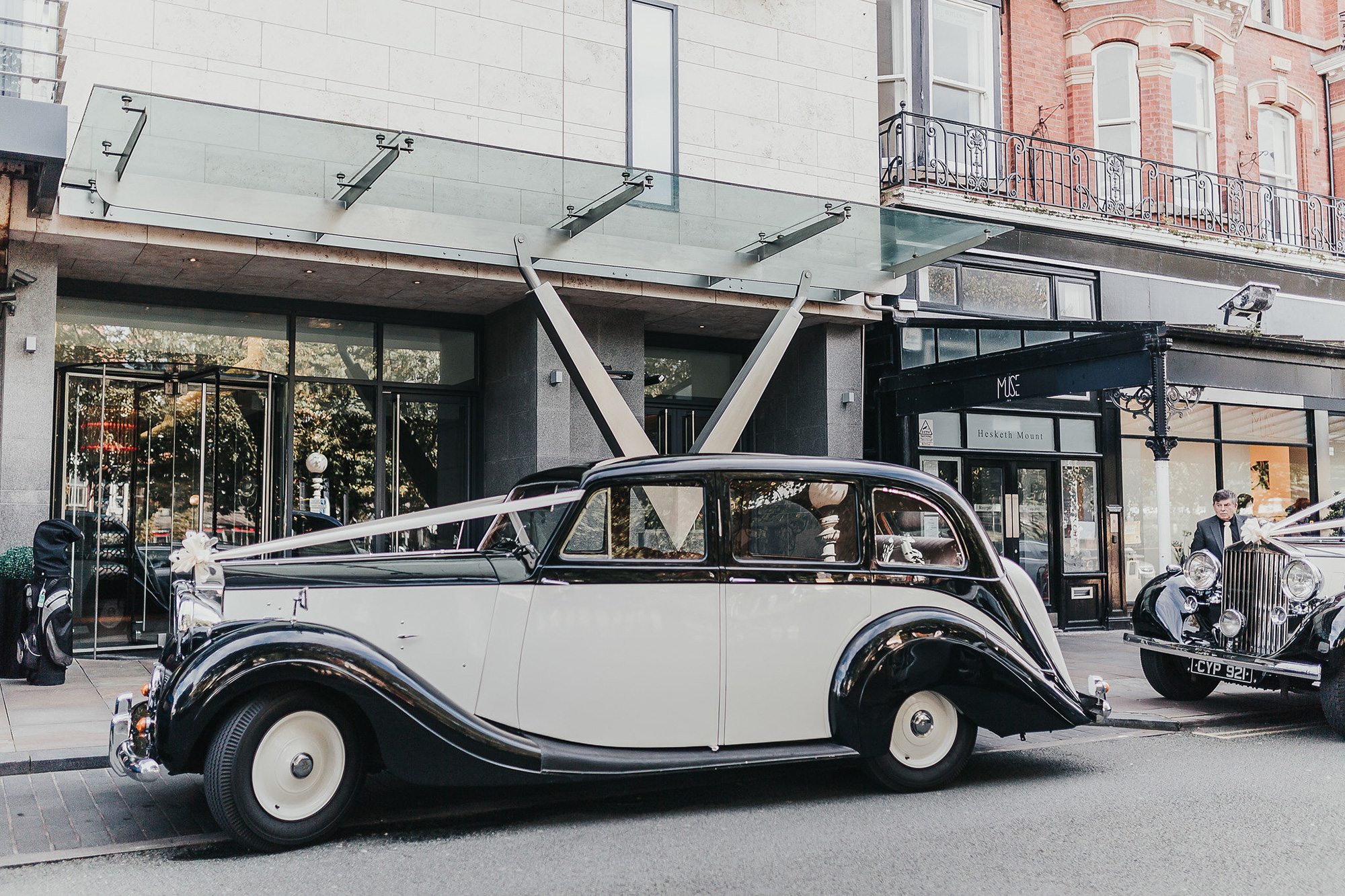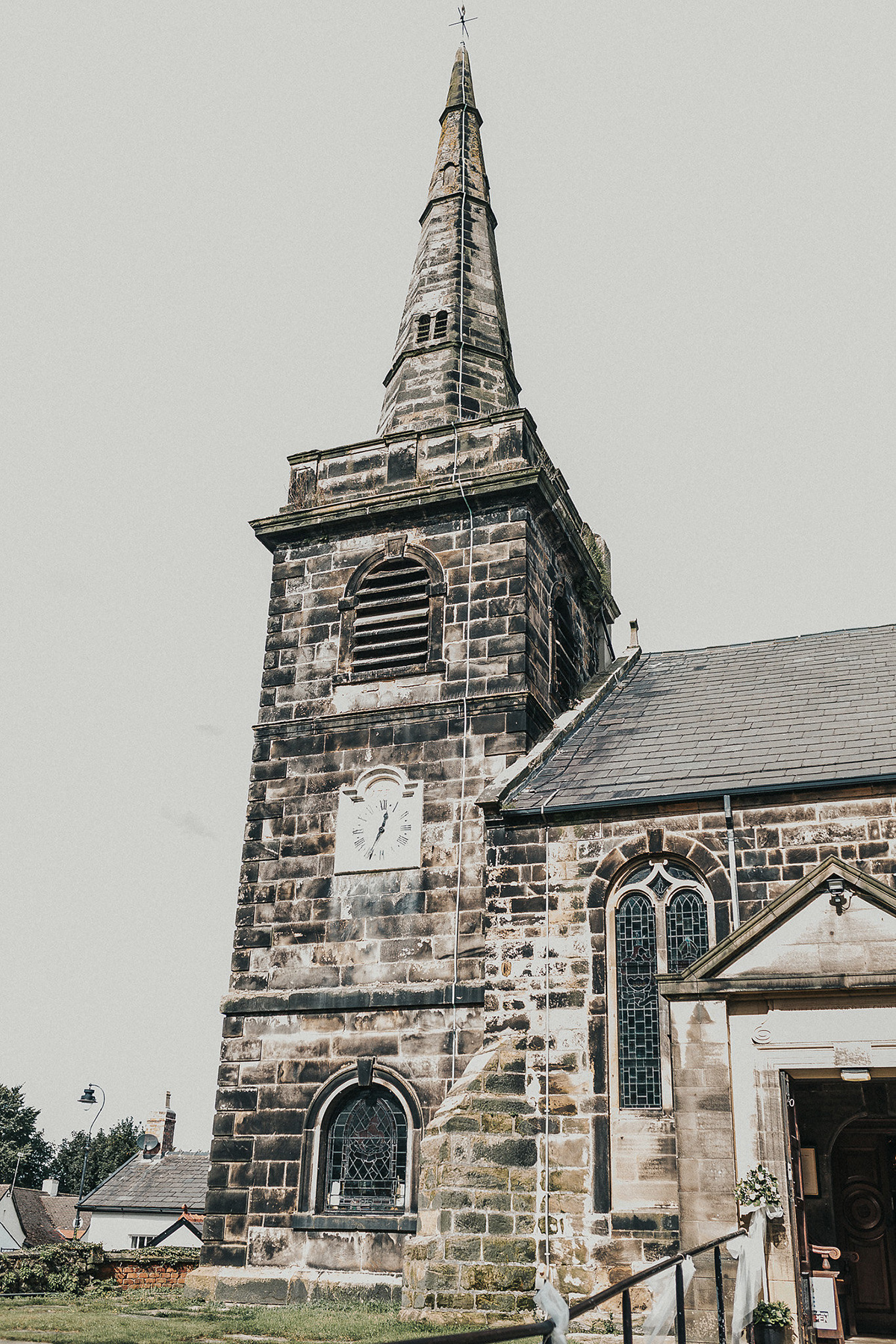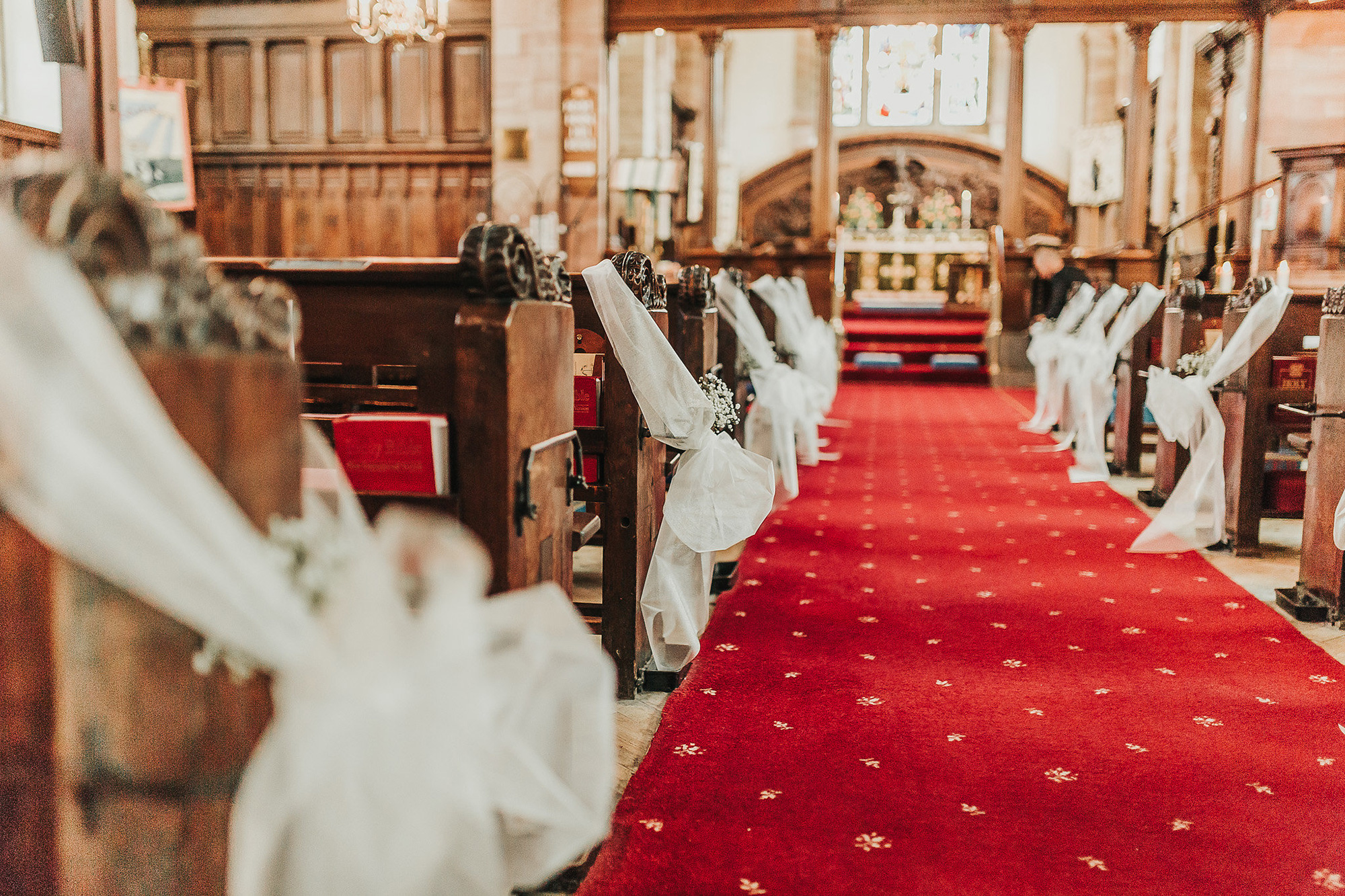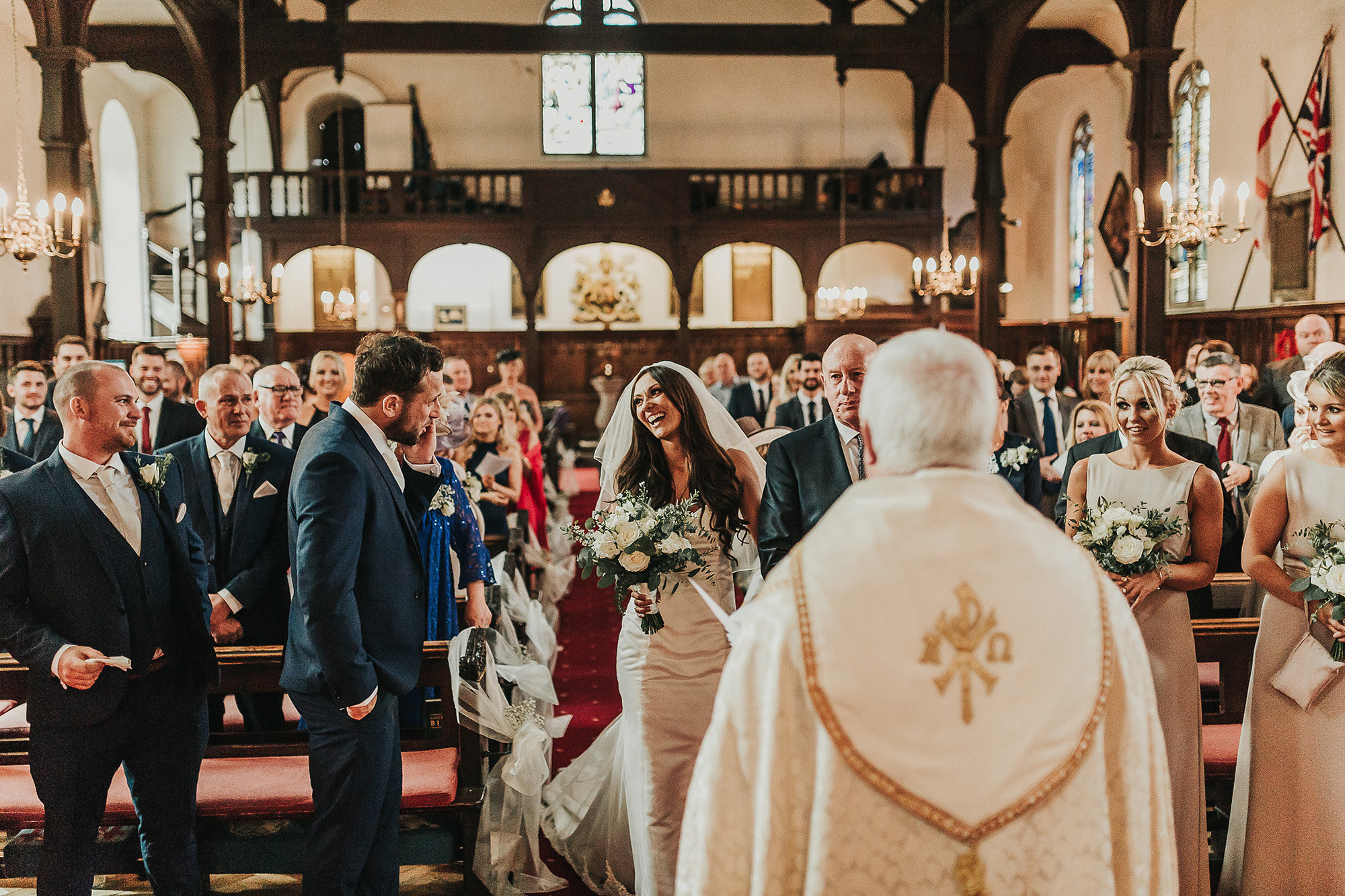 "Photography was our main thing so we found Sarah straight away and from the moment of meeting her at our house we knew we were in friendly, safe hands!" Emma praises.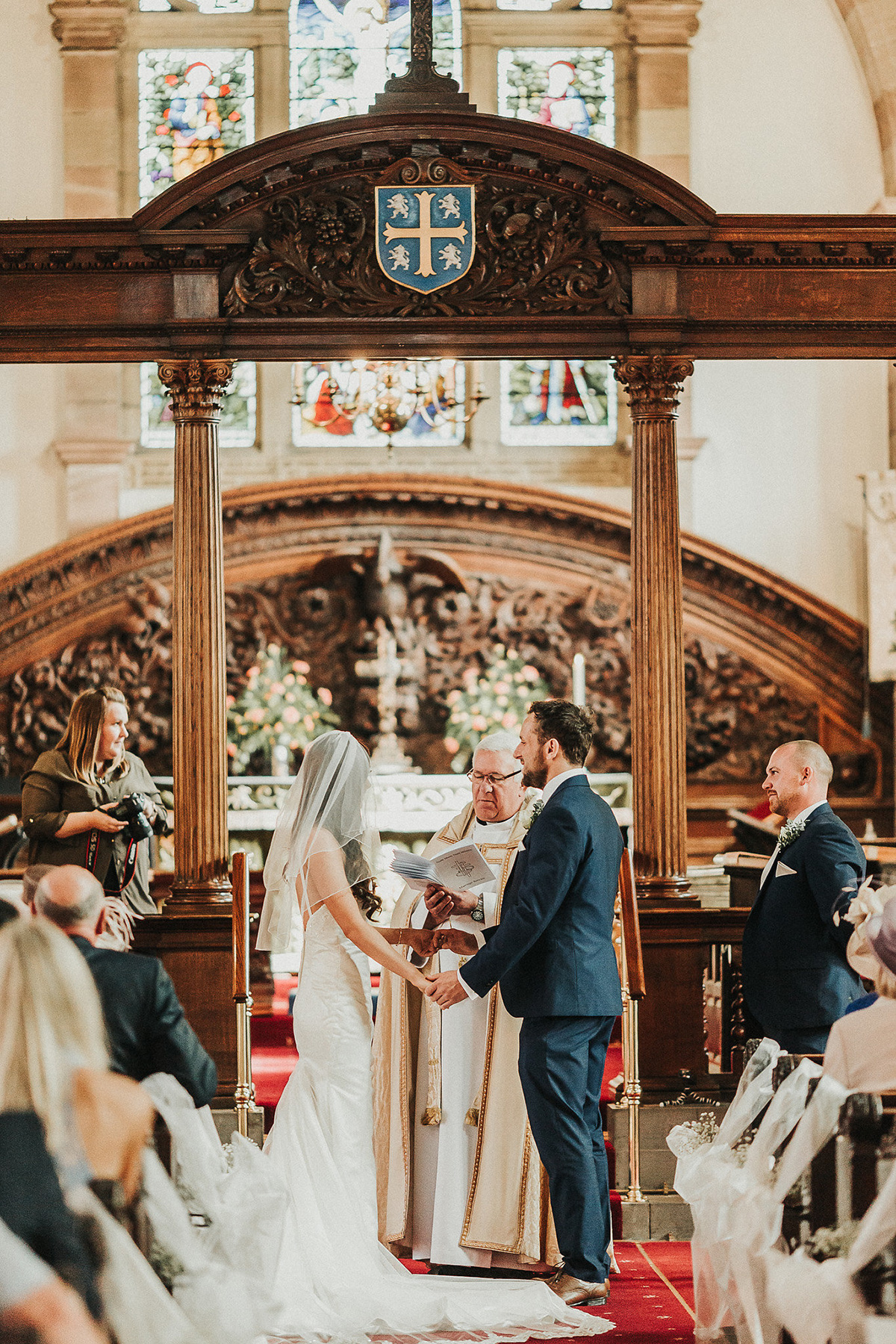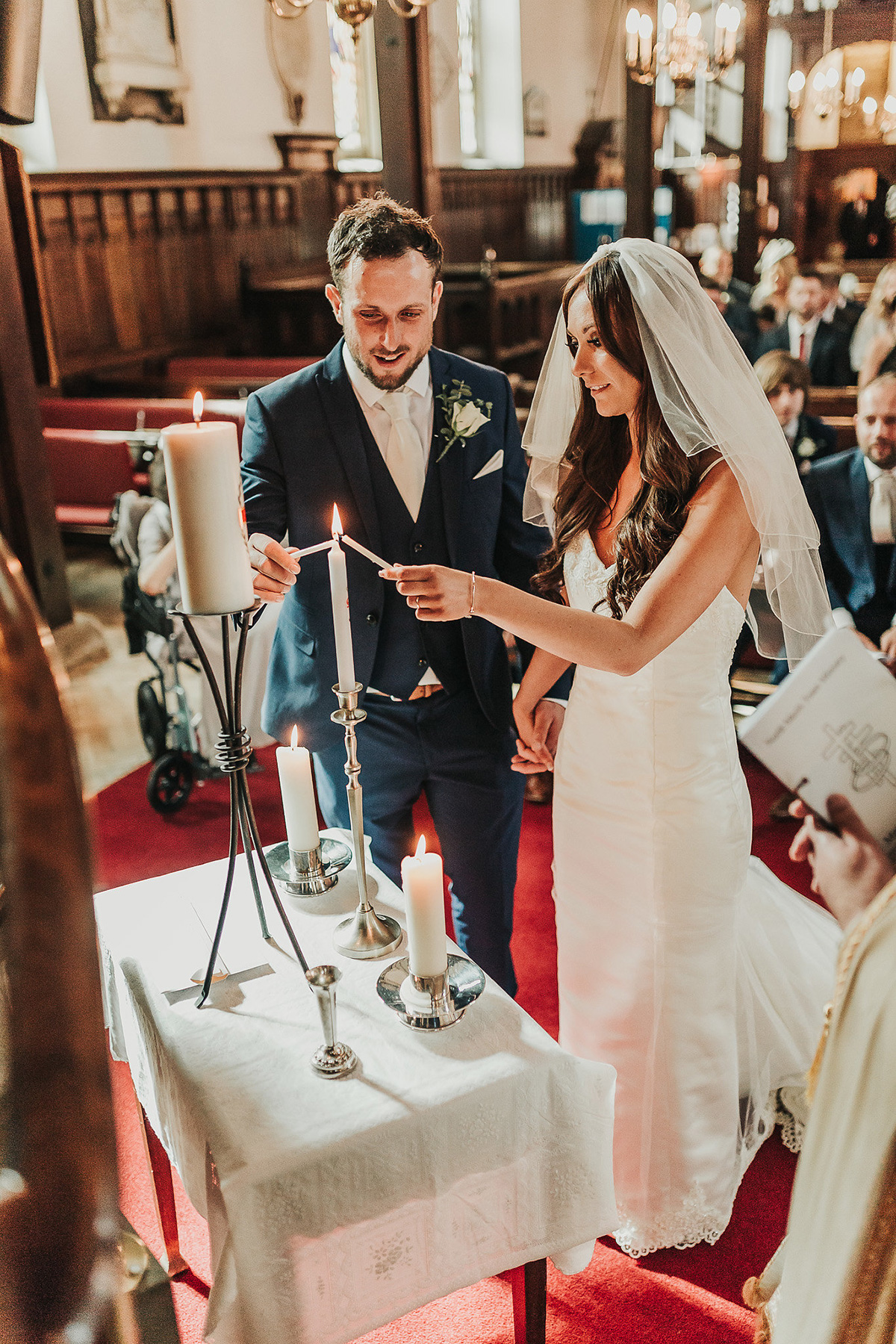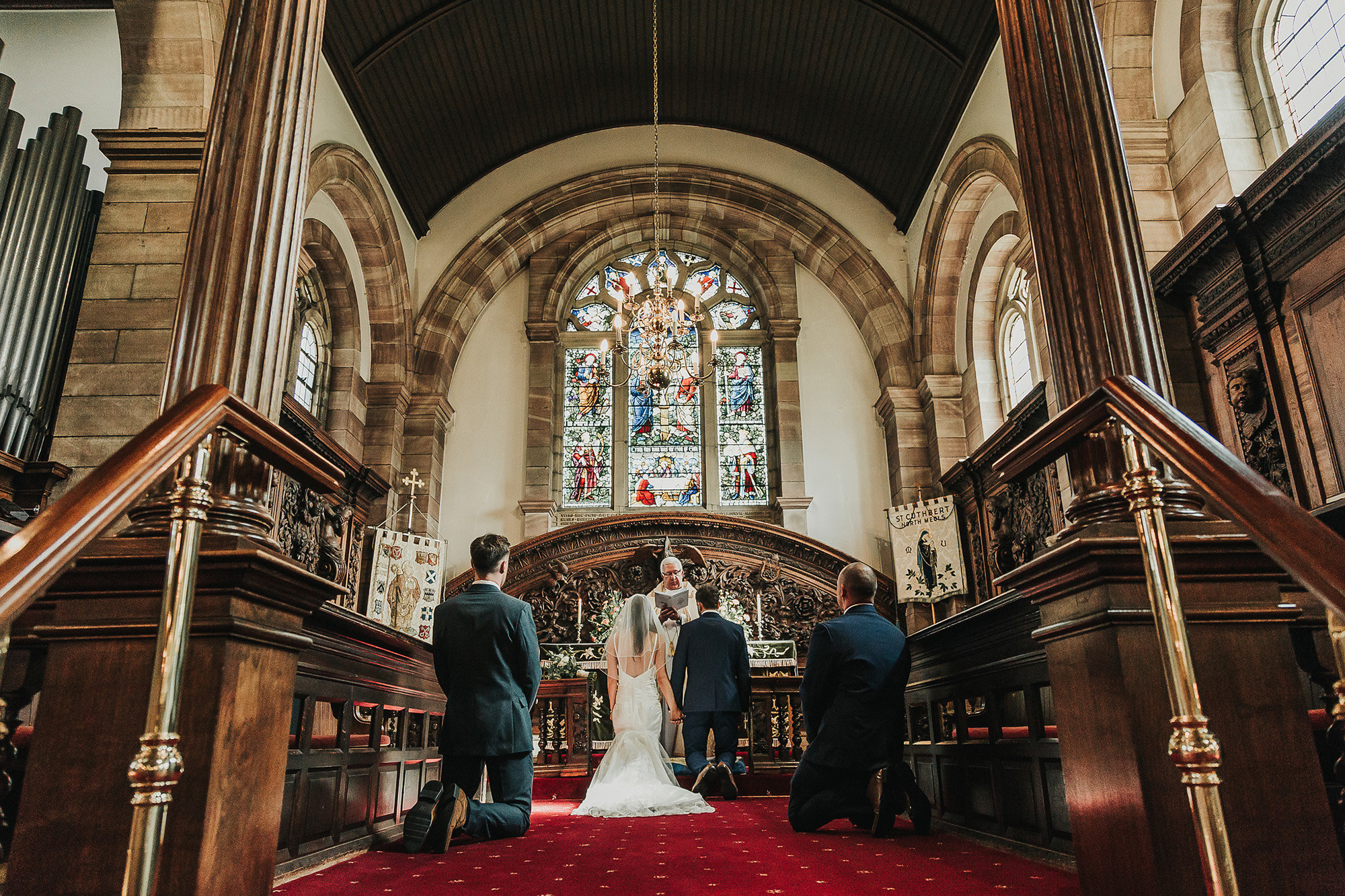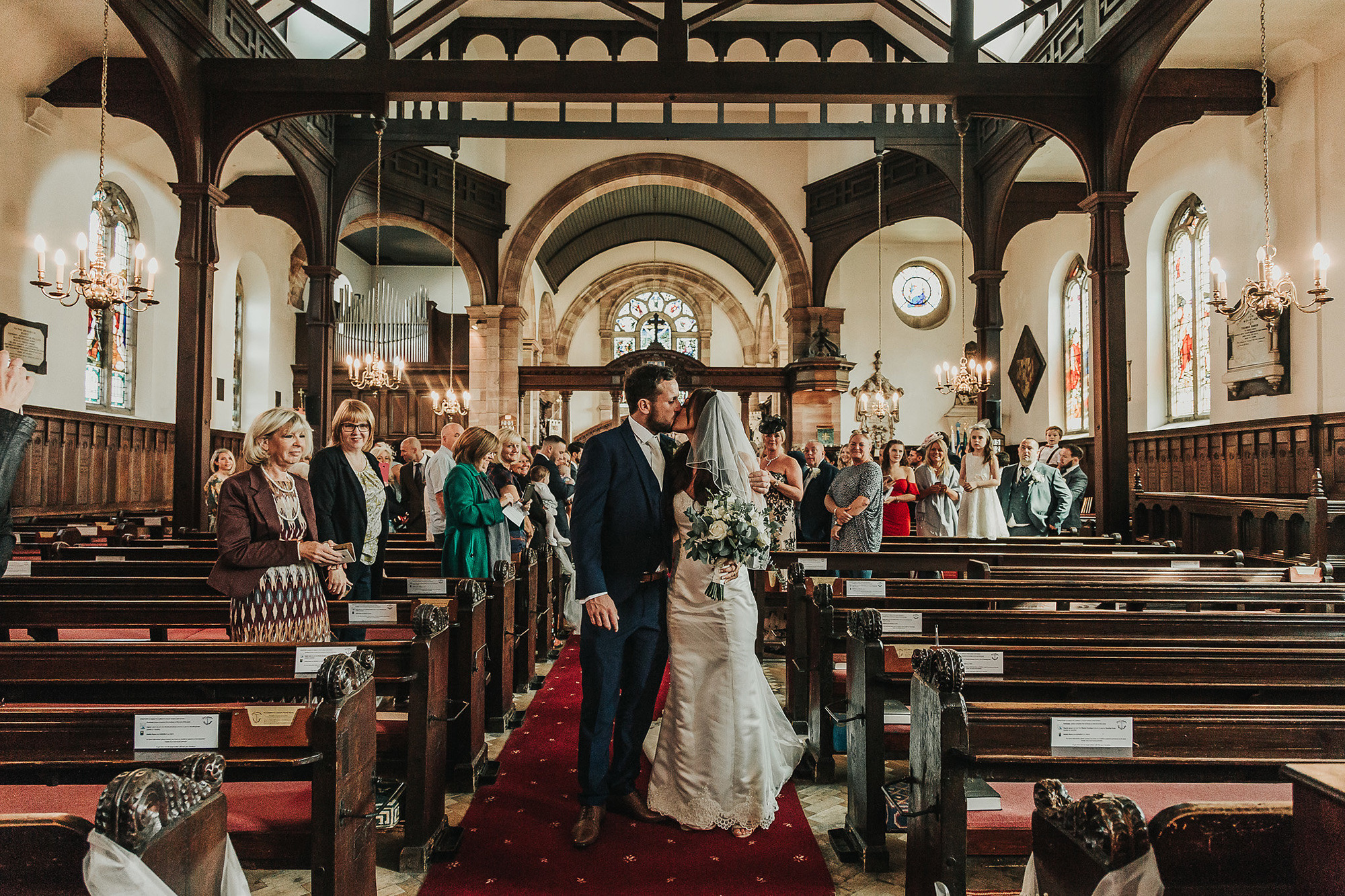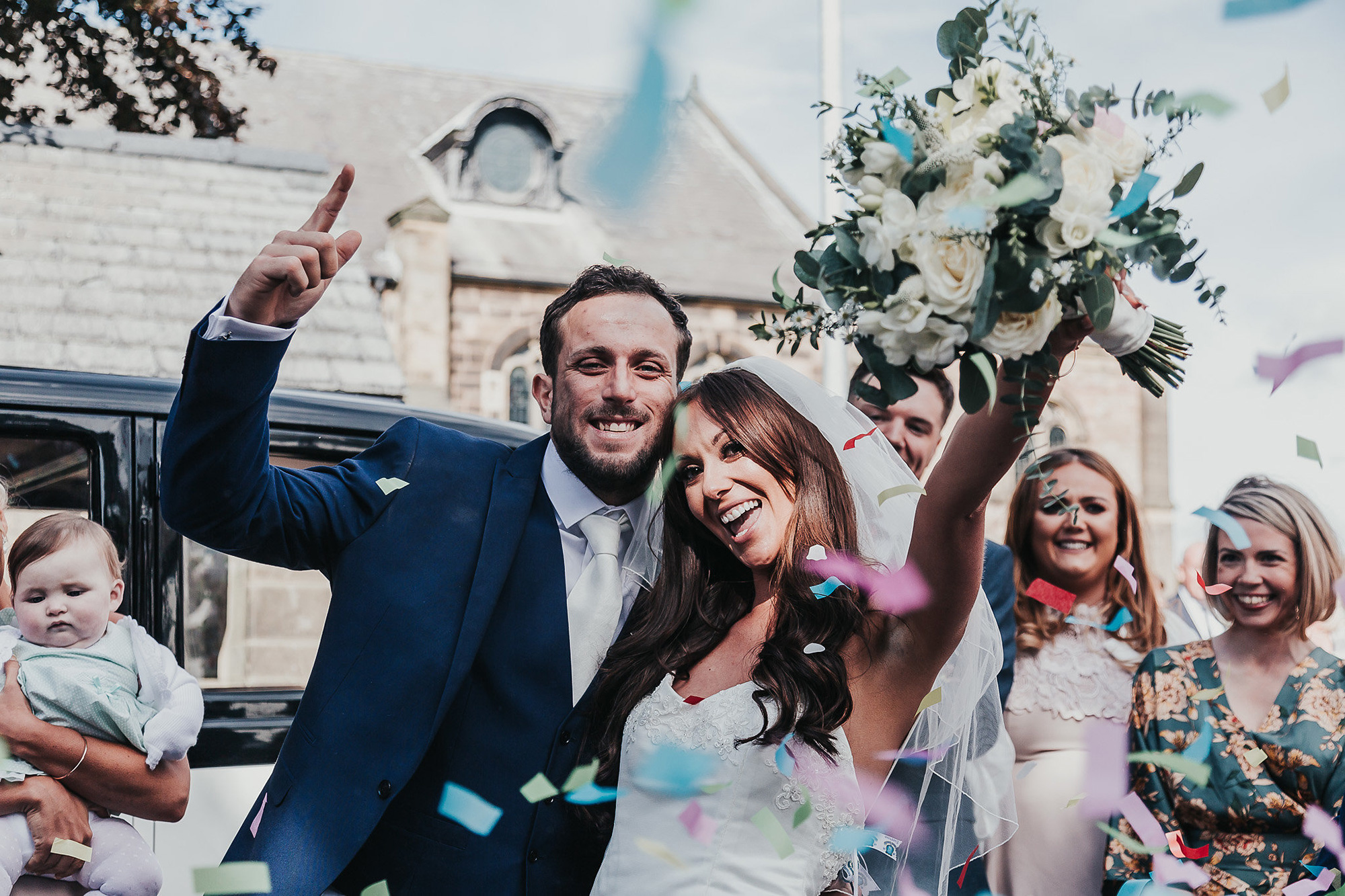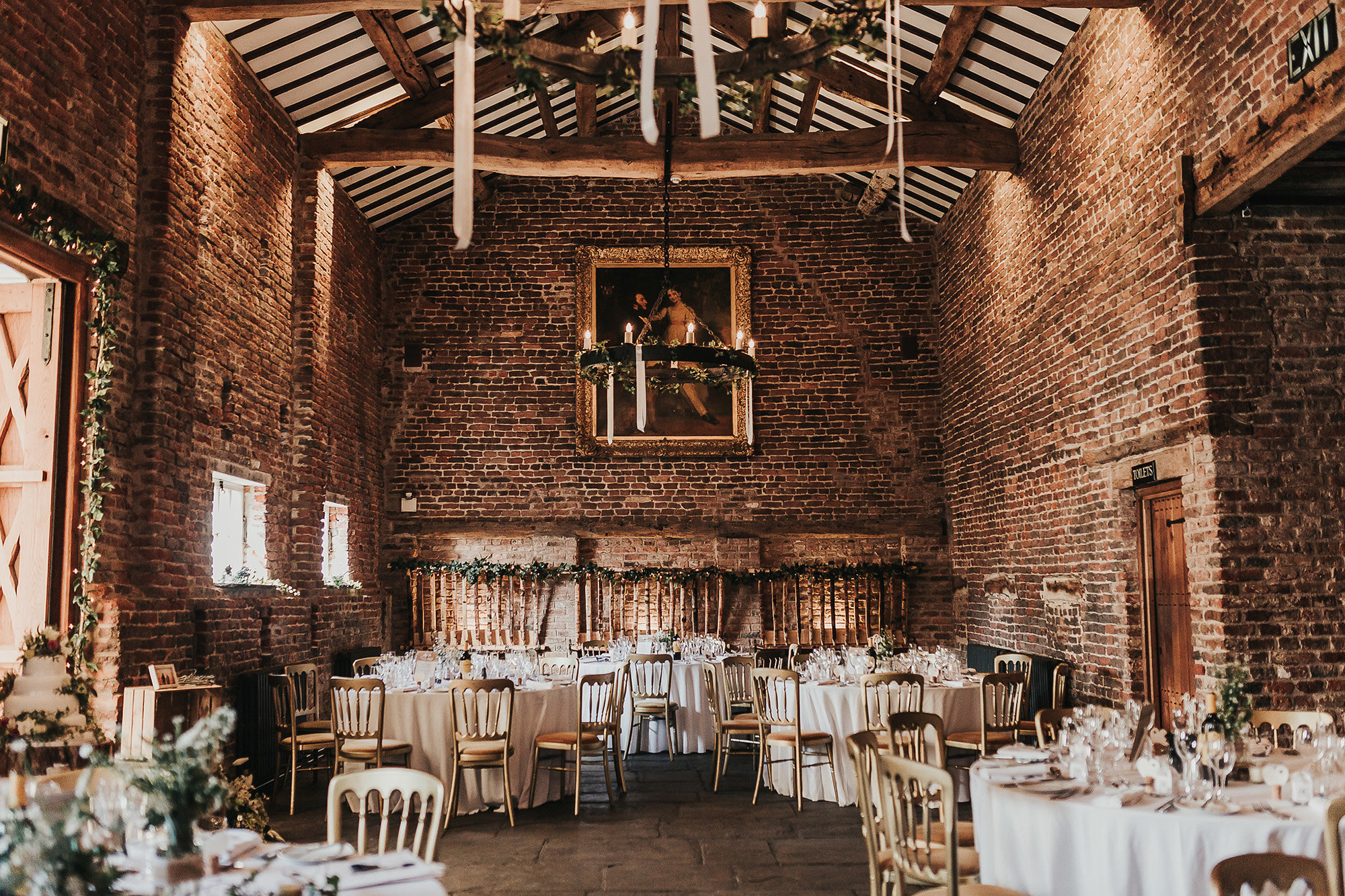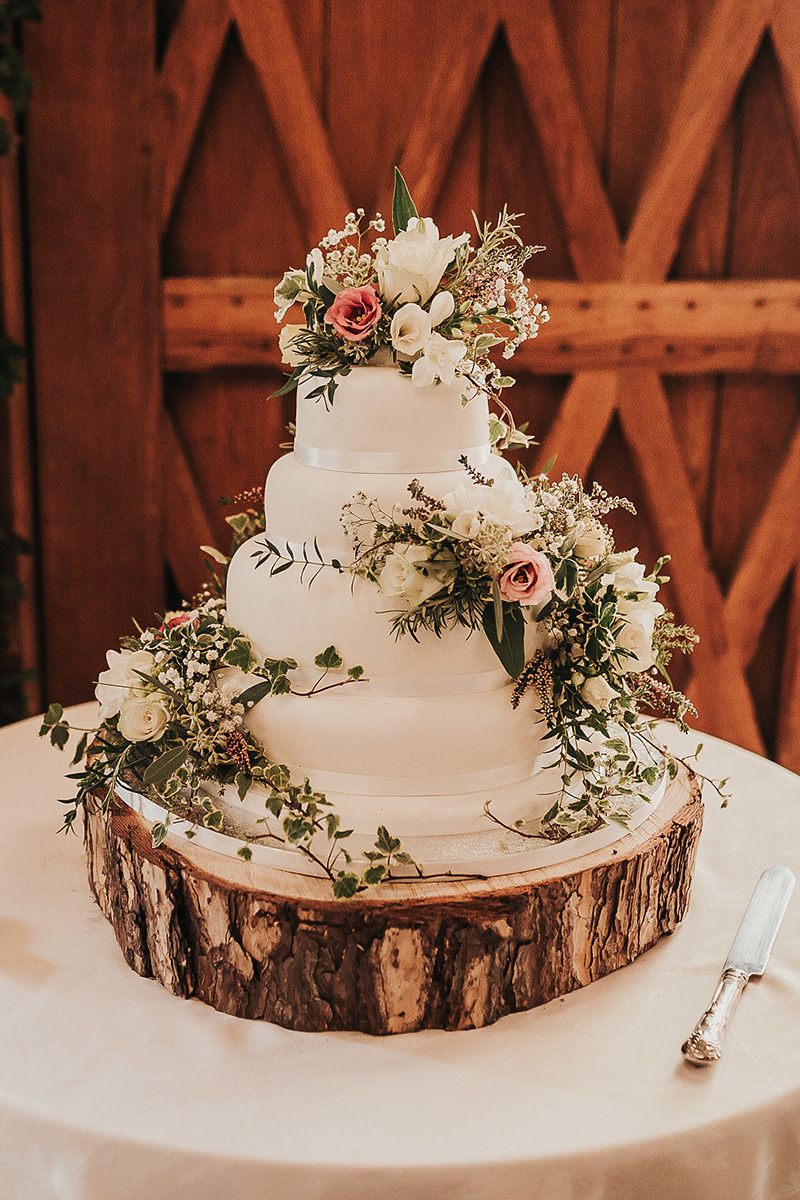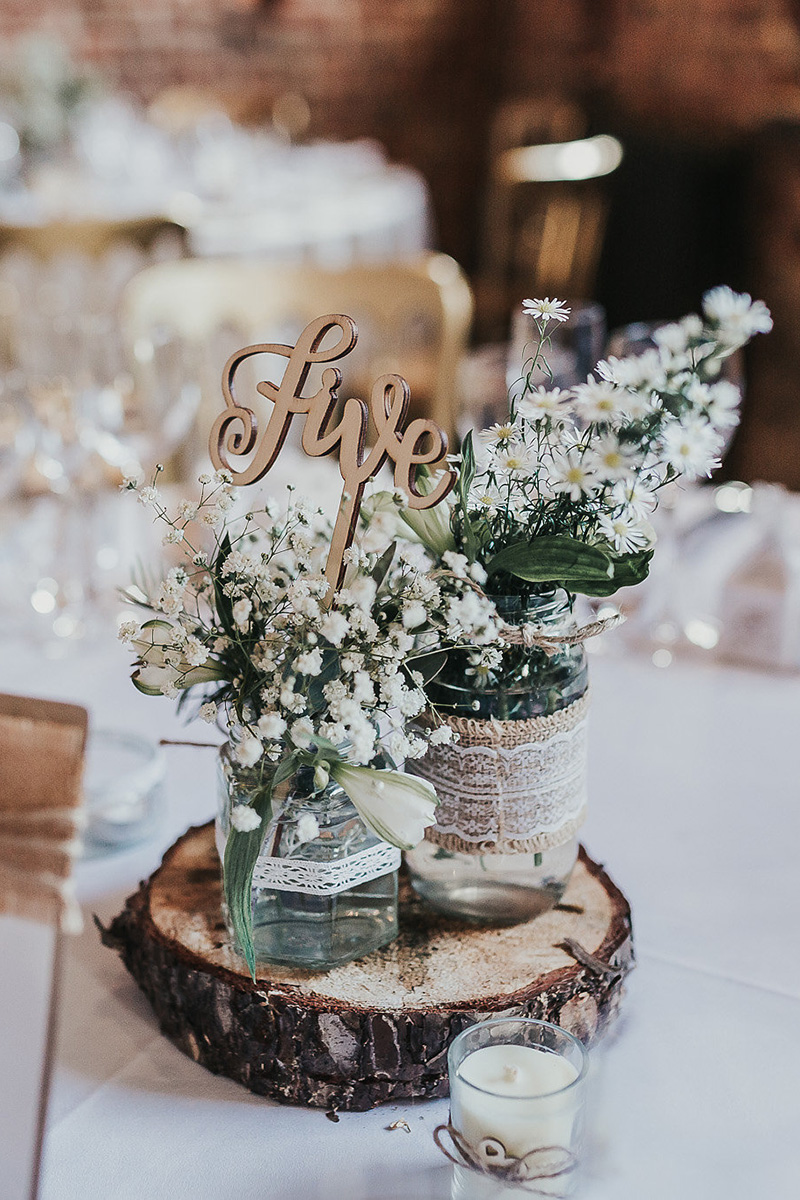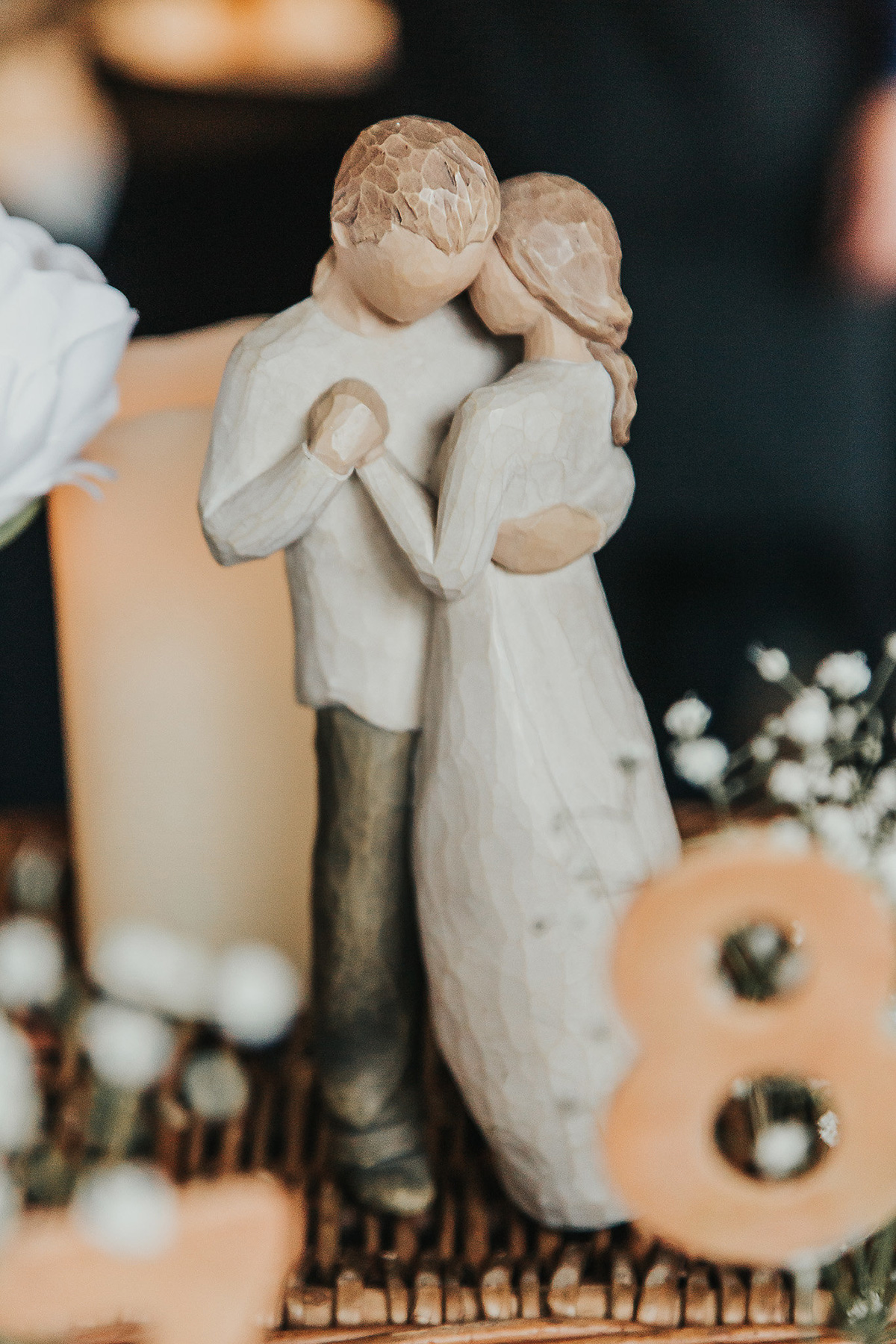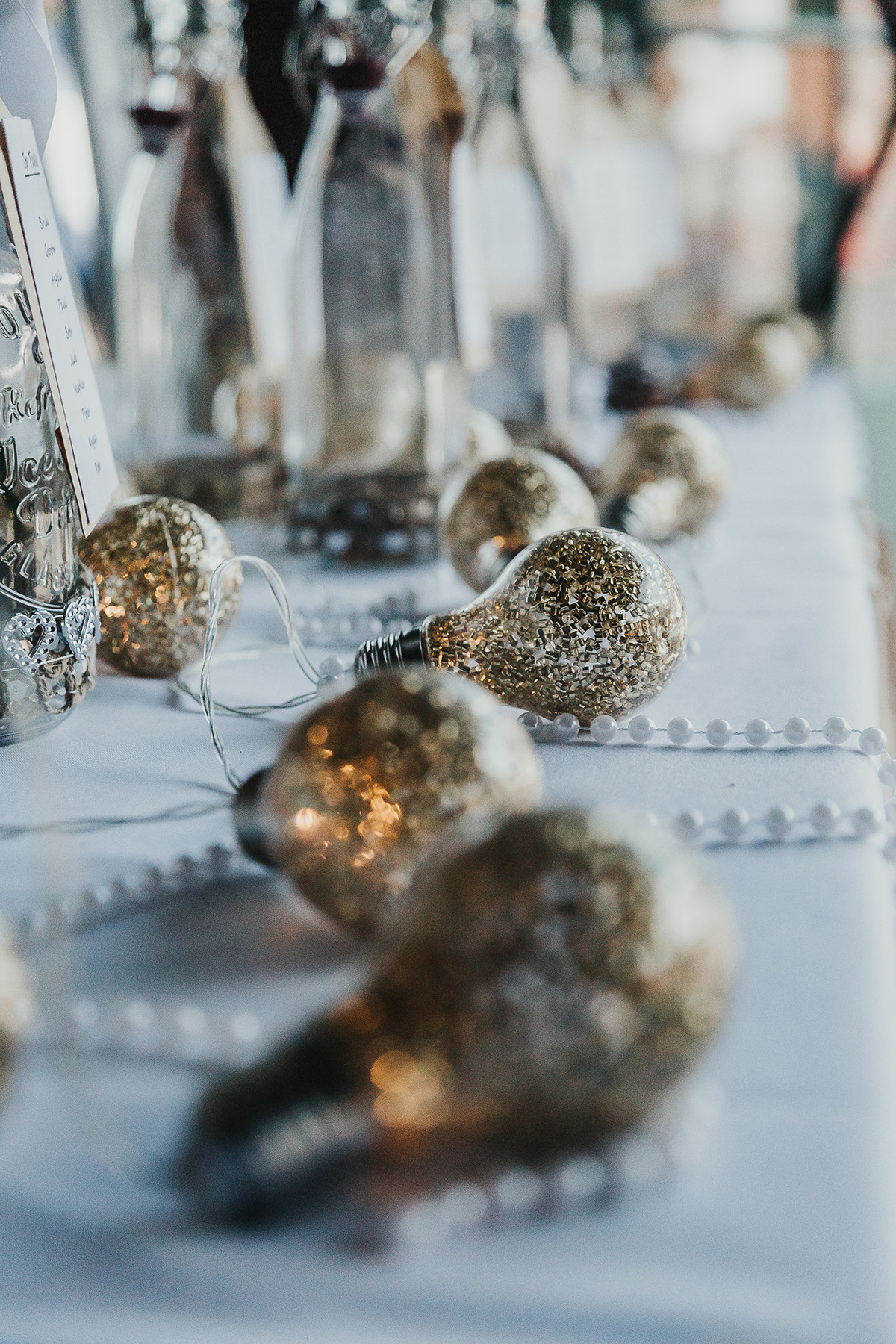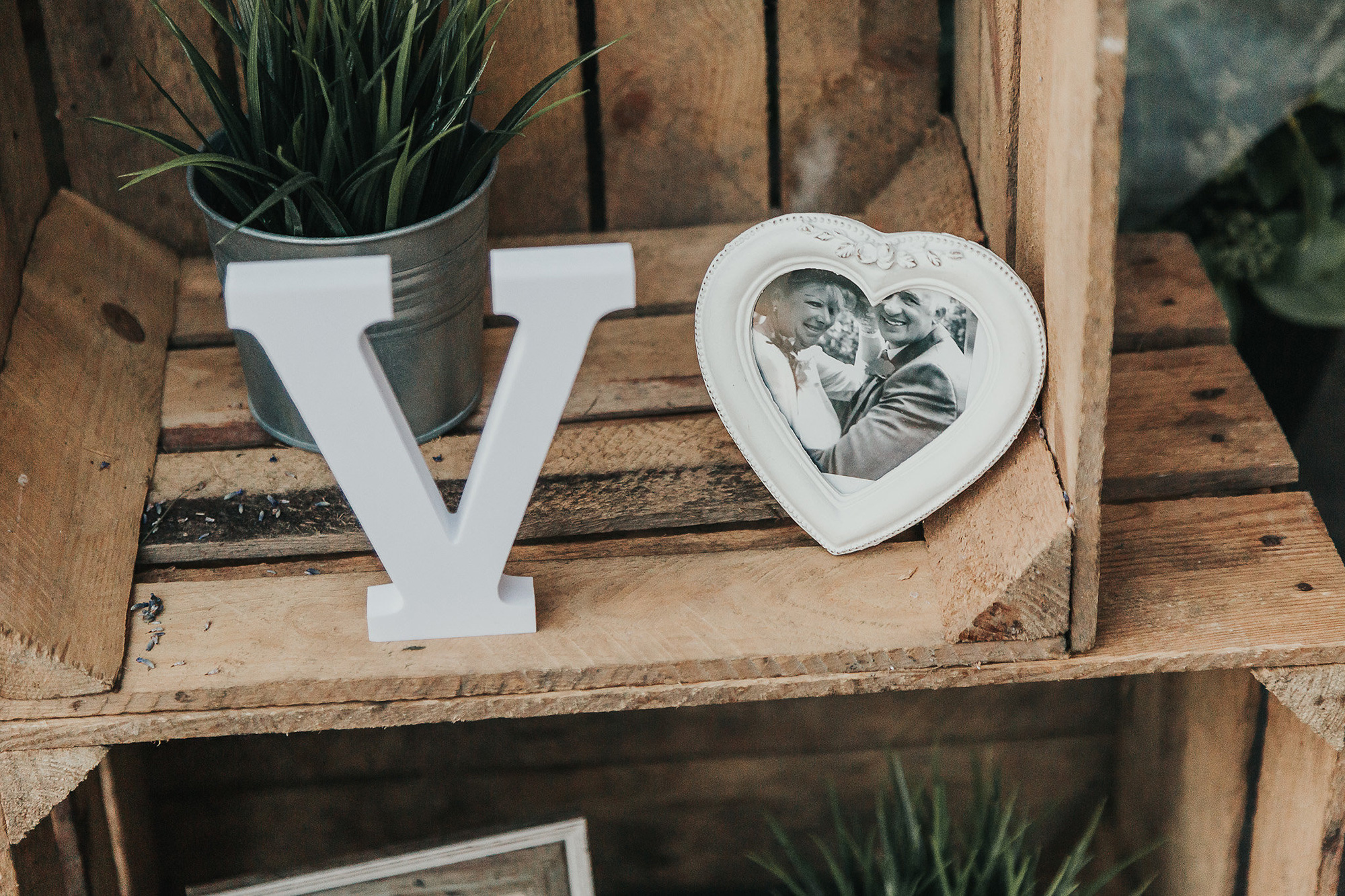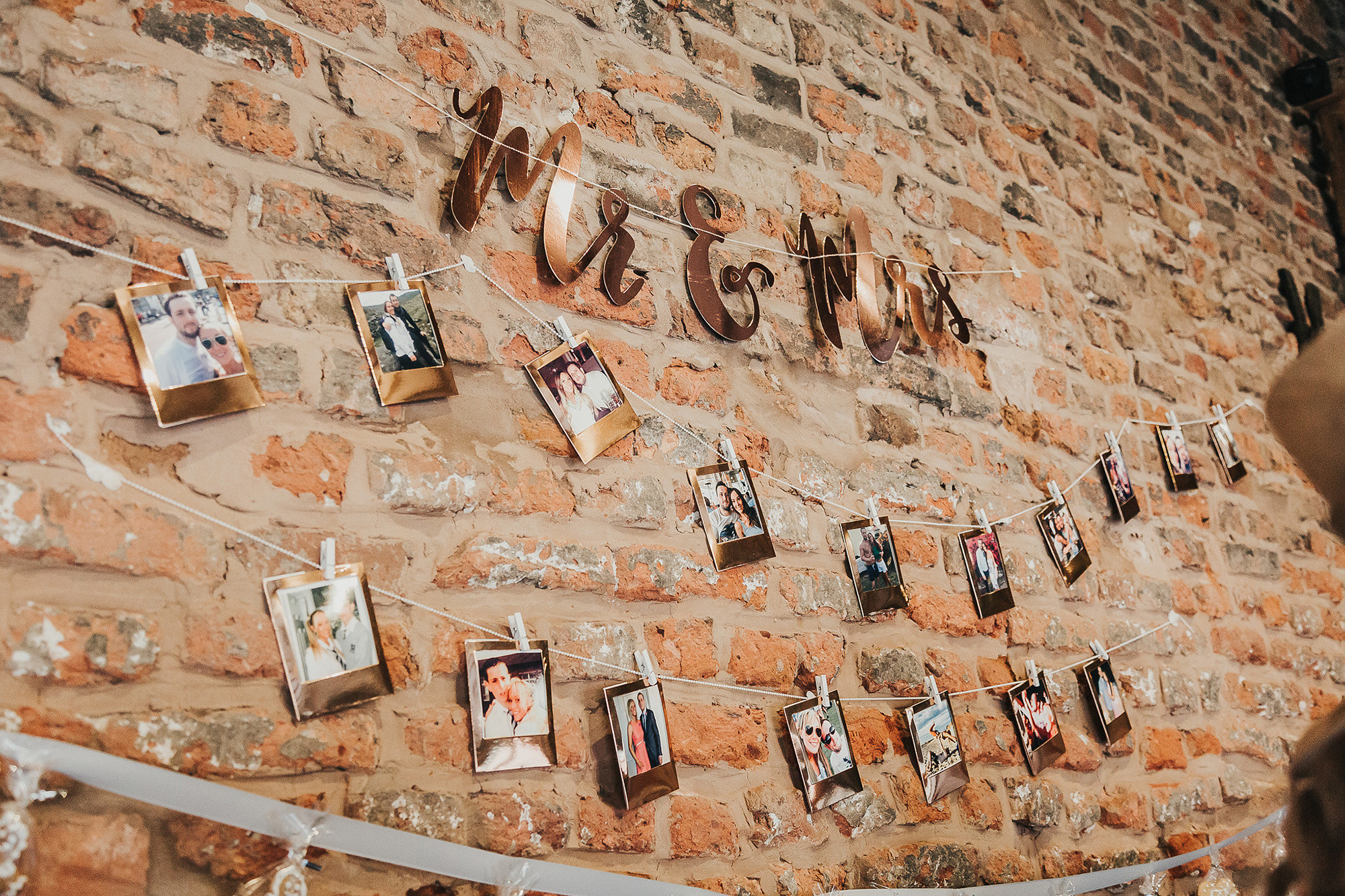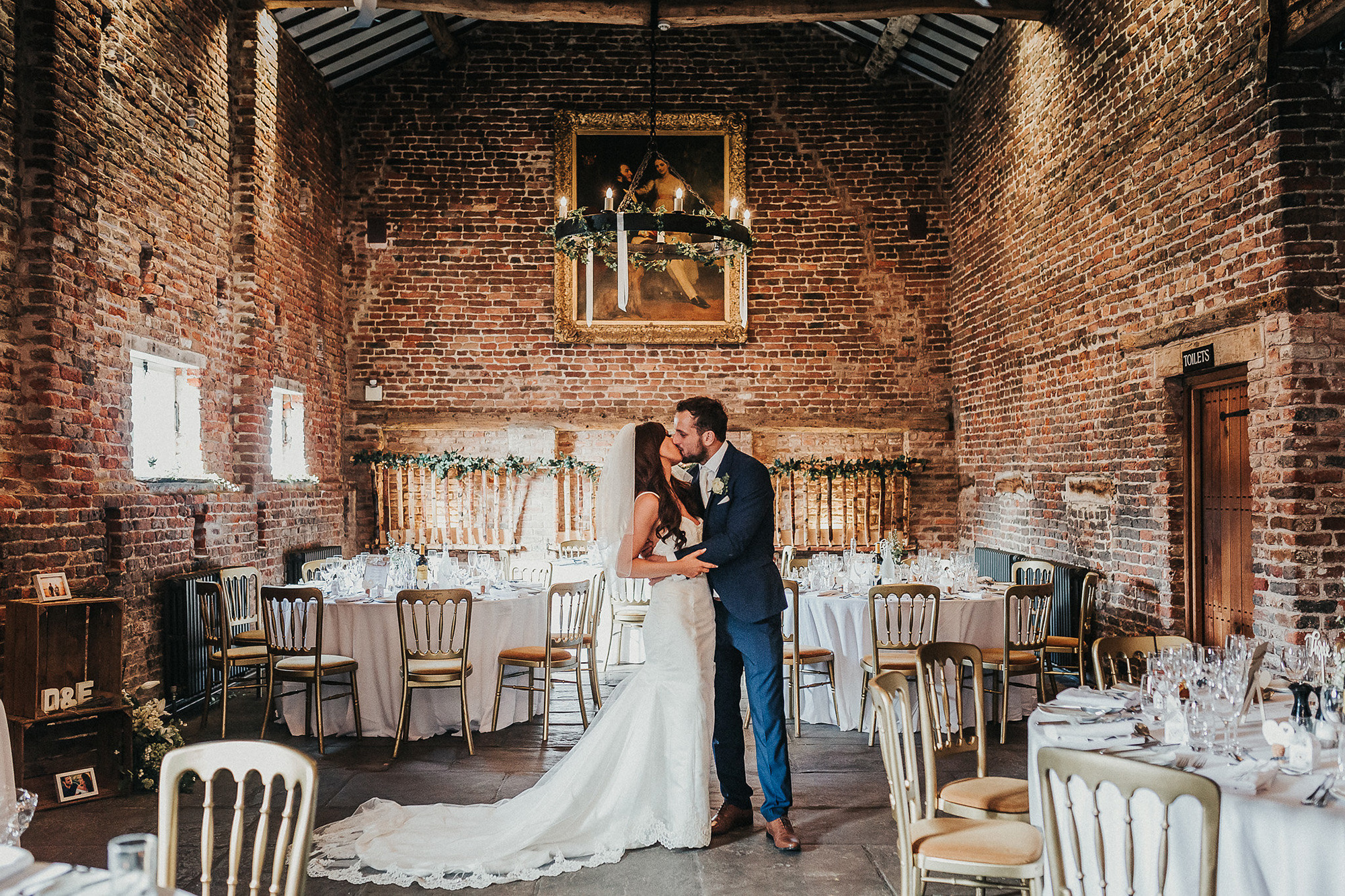 "We chose Meols Hall because of the bricks and the chairs!" laughs Emma. "That we would choose a venue because of its bricks was much to Danny's dismay; I got reminded of that a few times."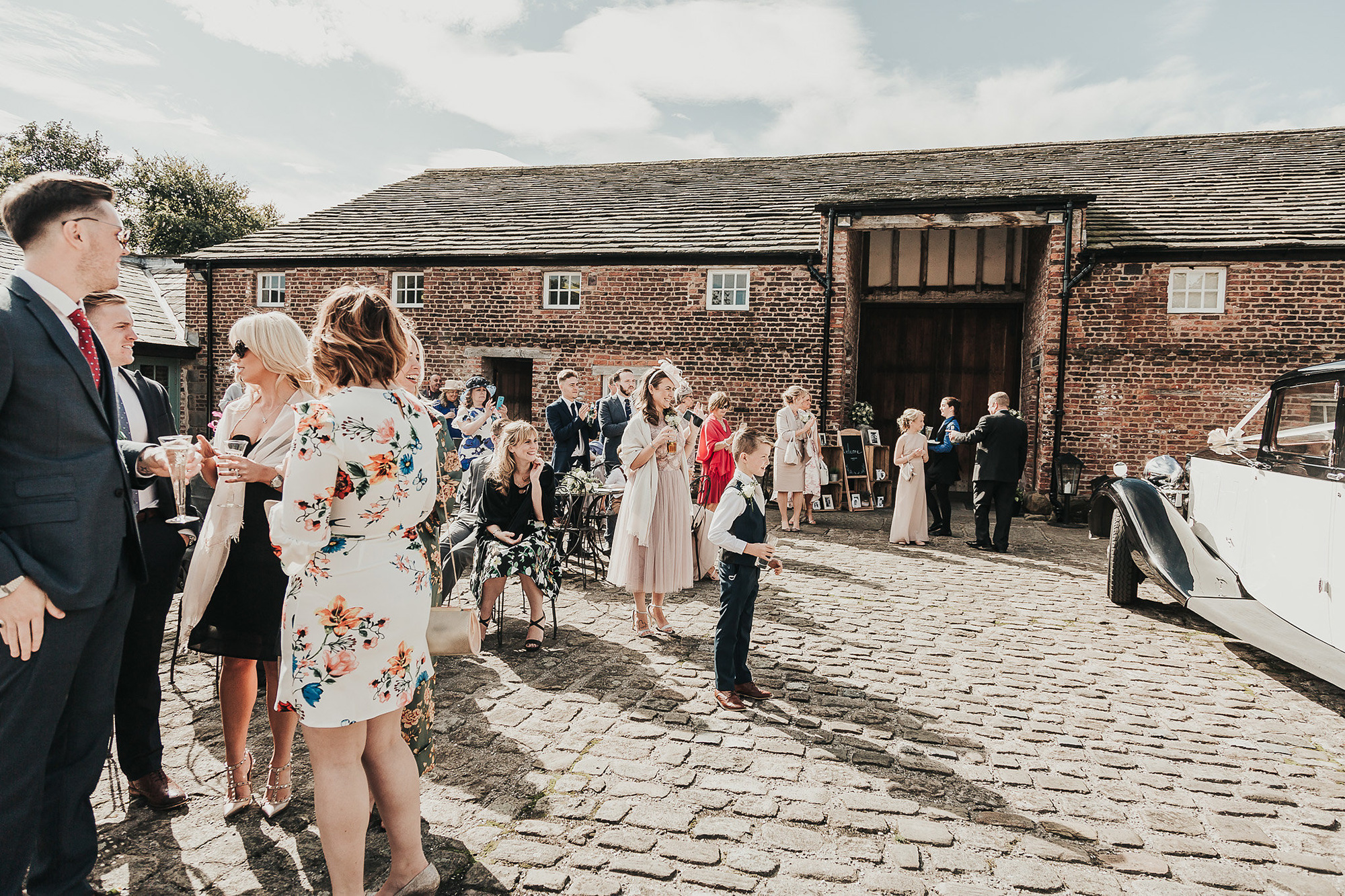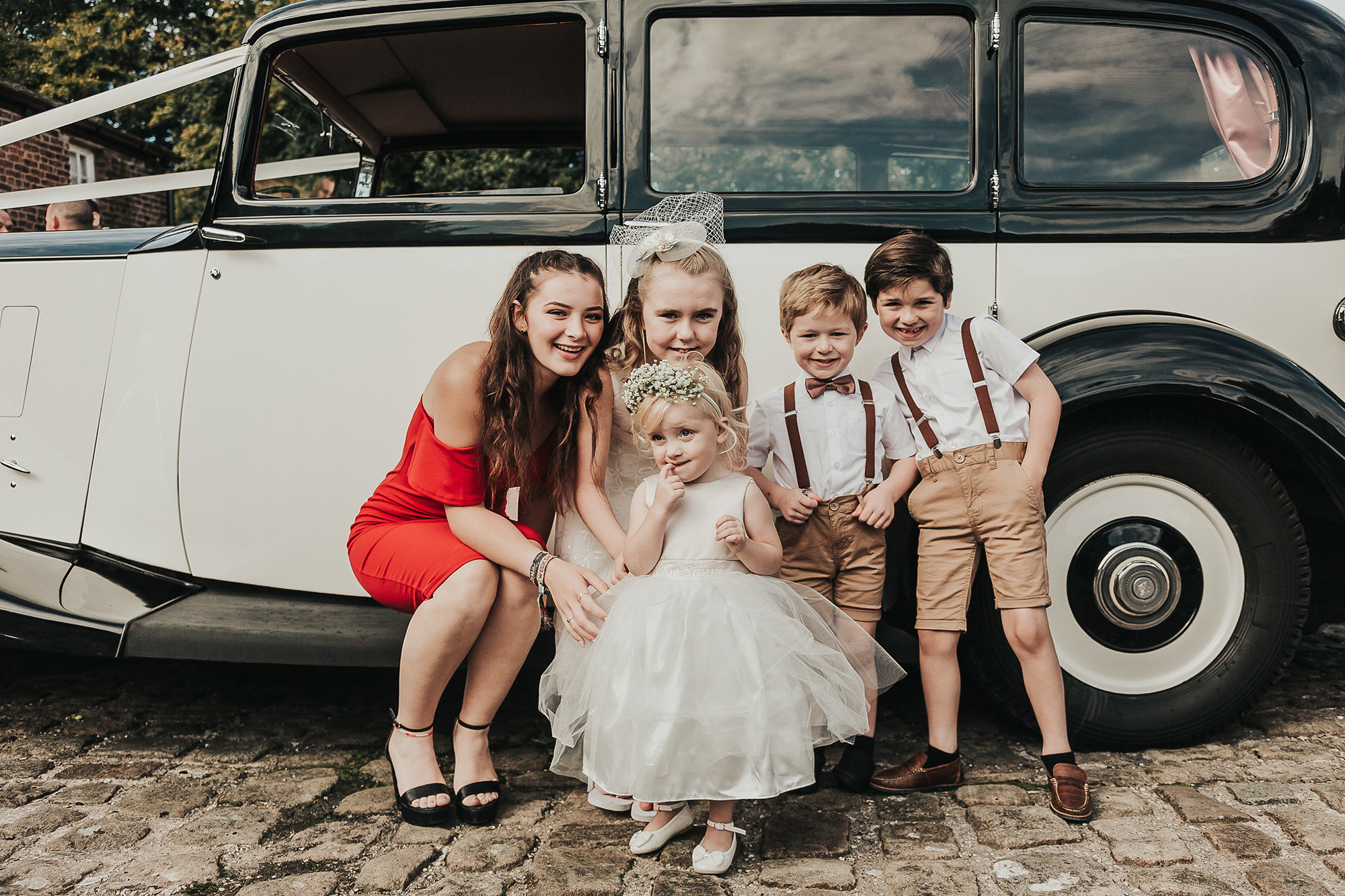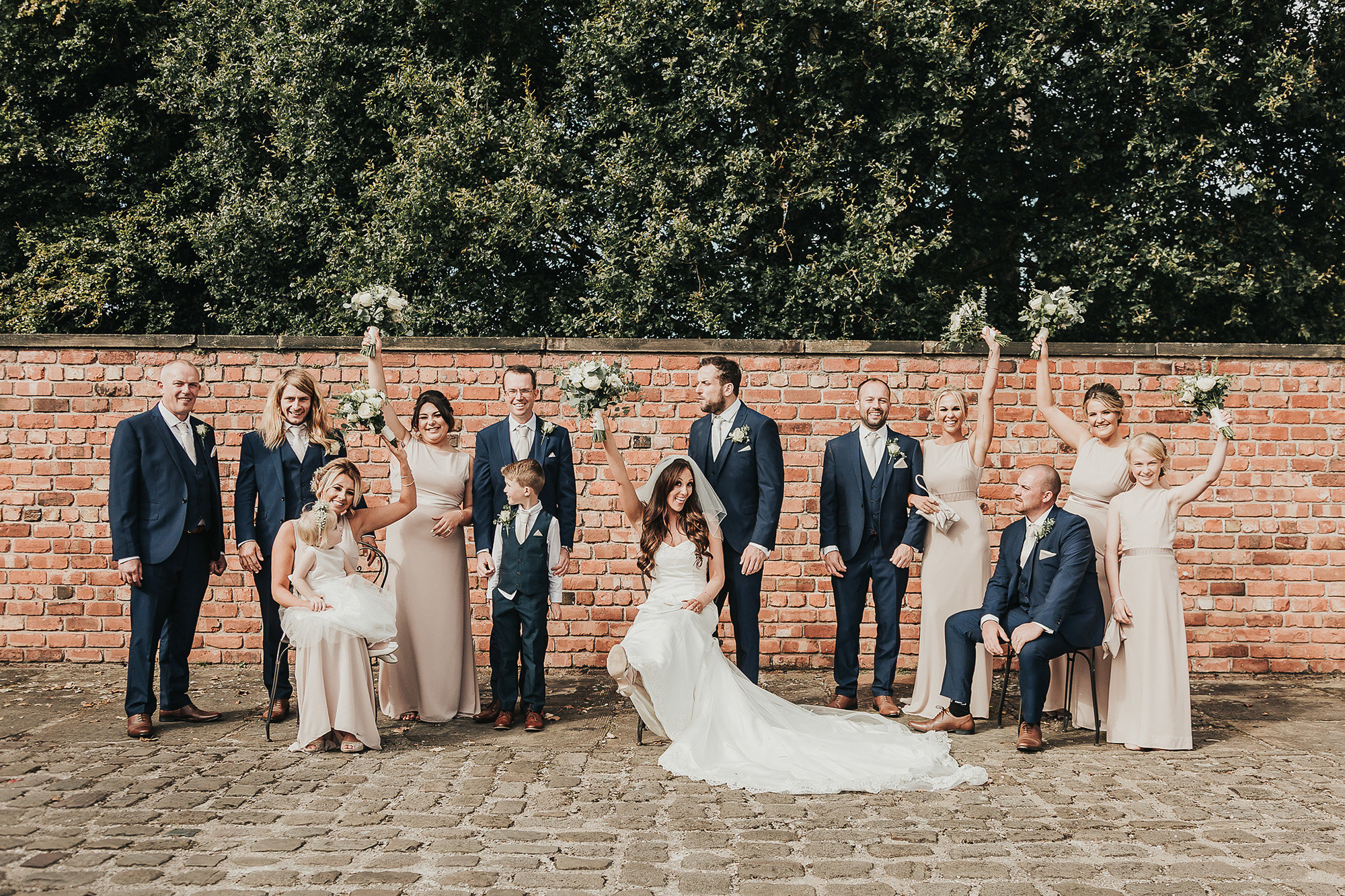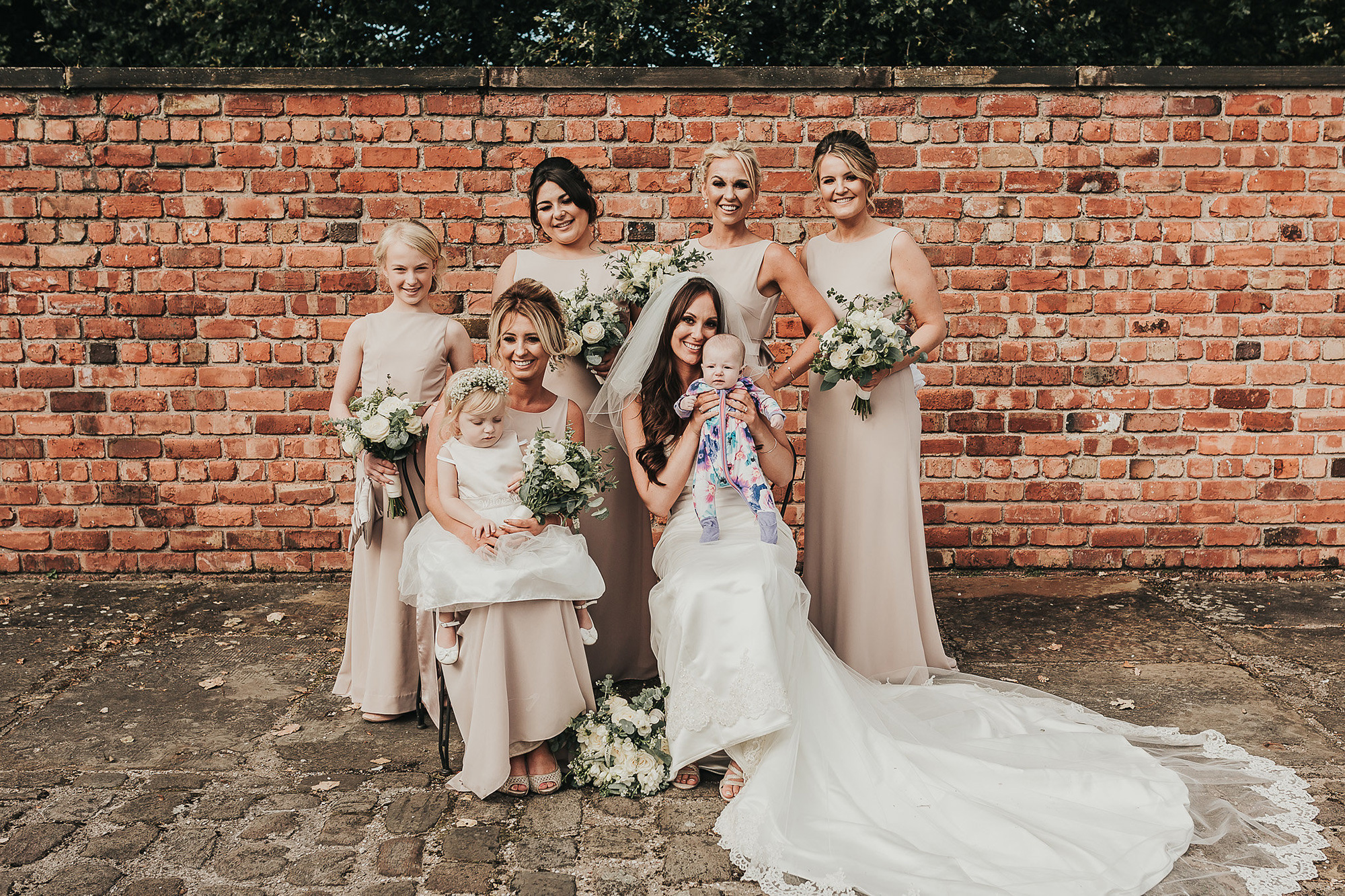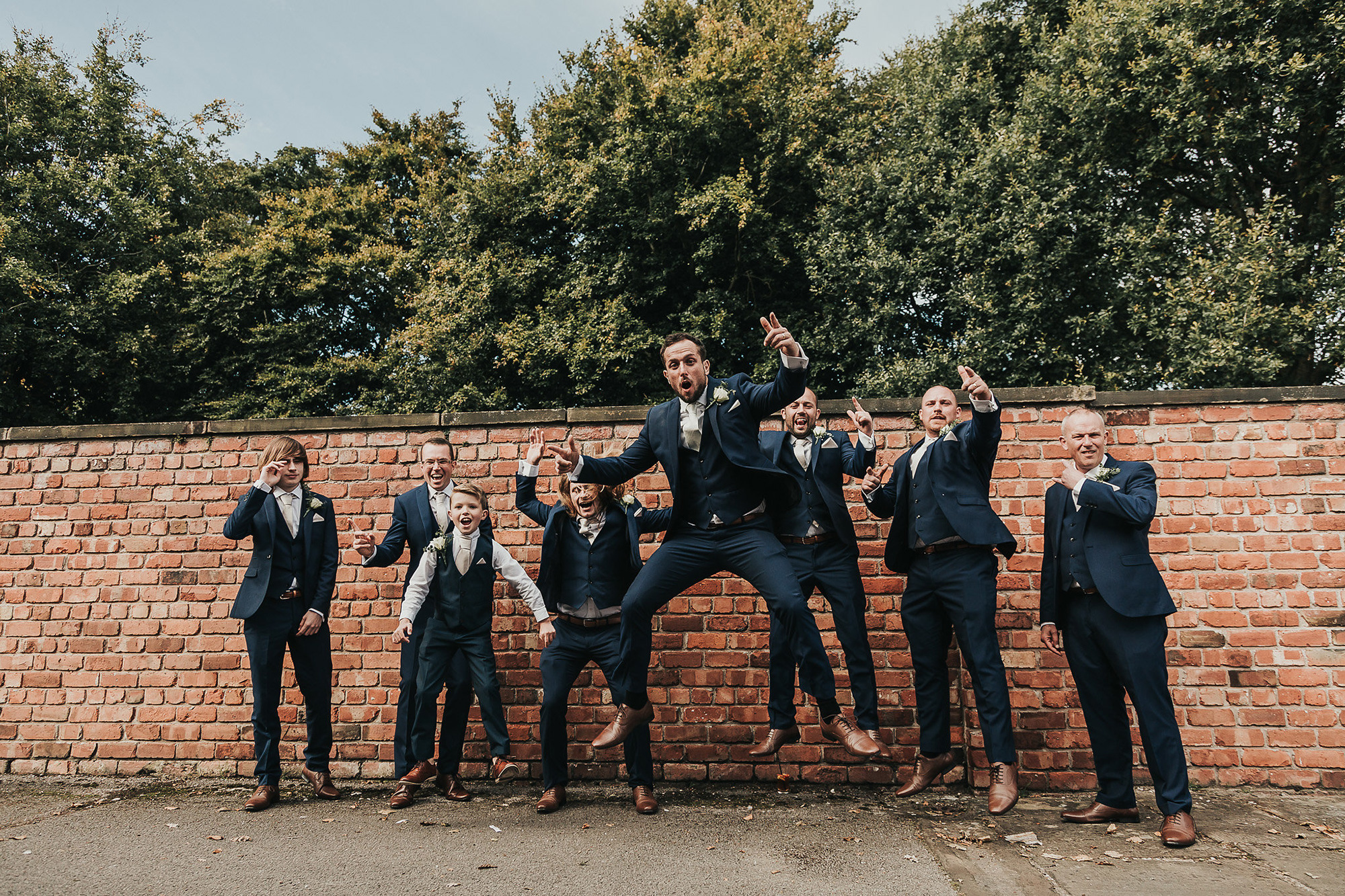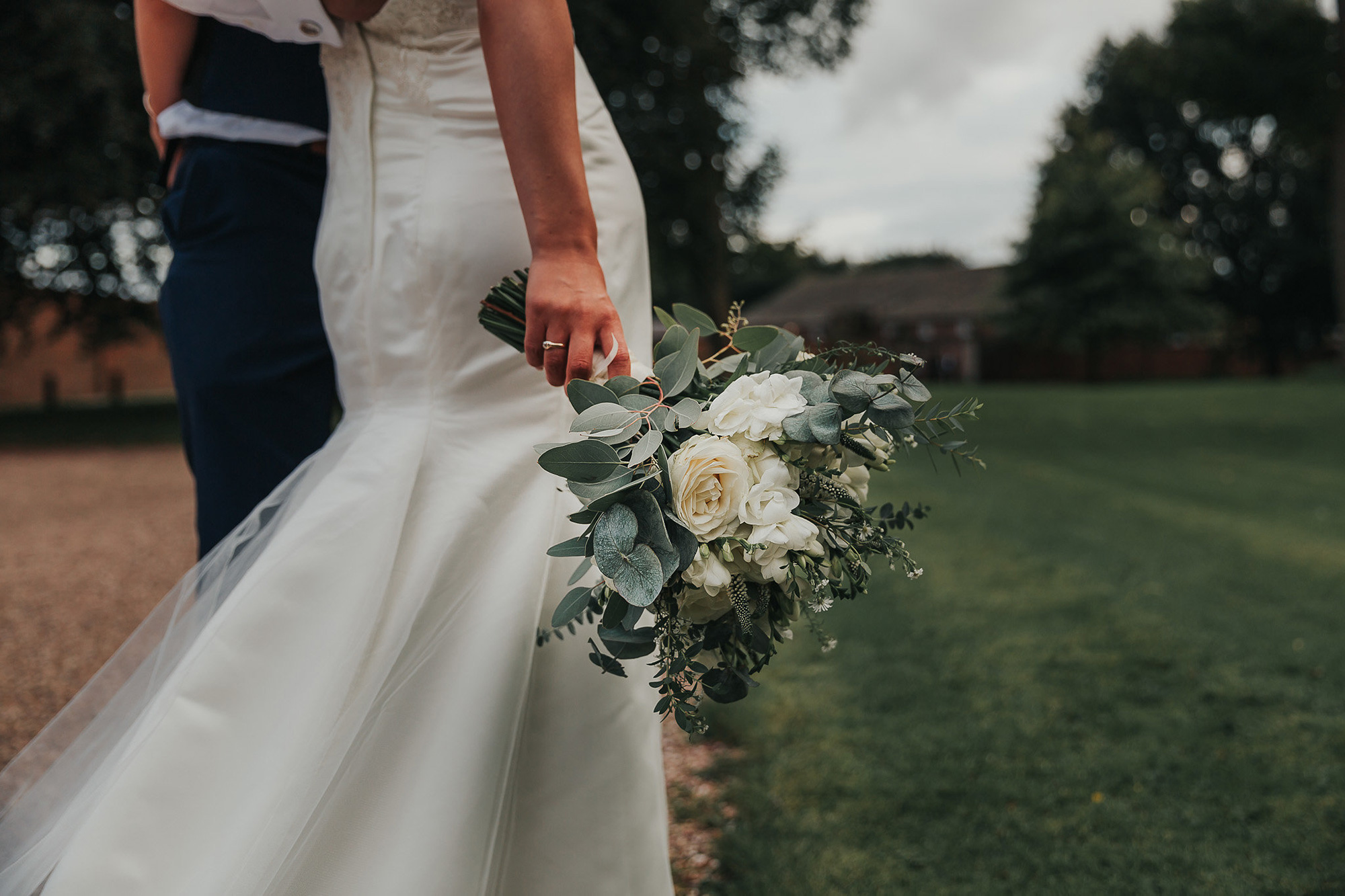 "I wanted everything as natural as possible," comments Emma of their style.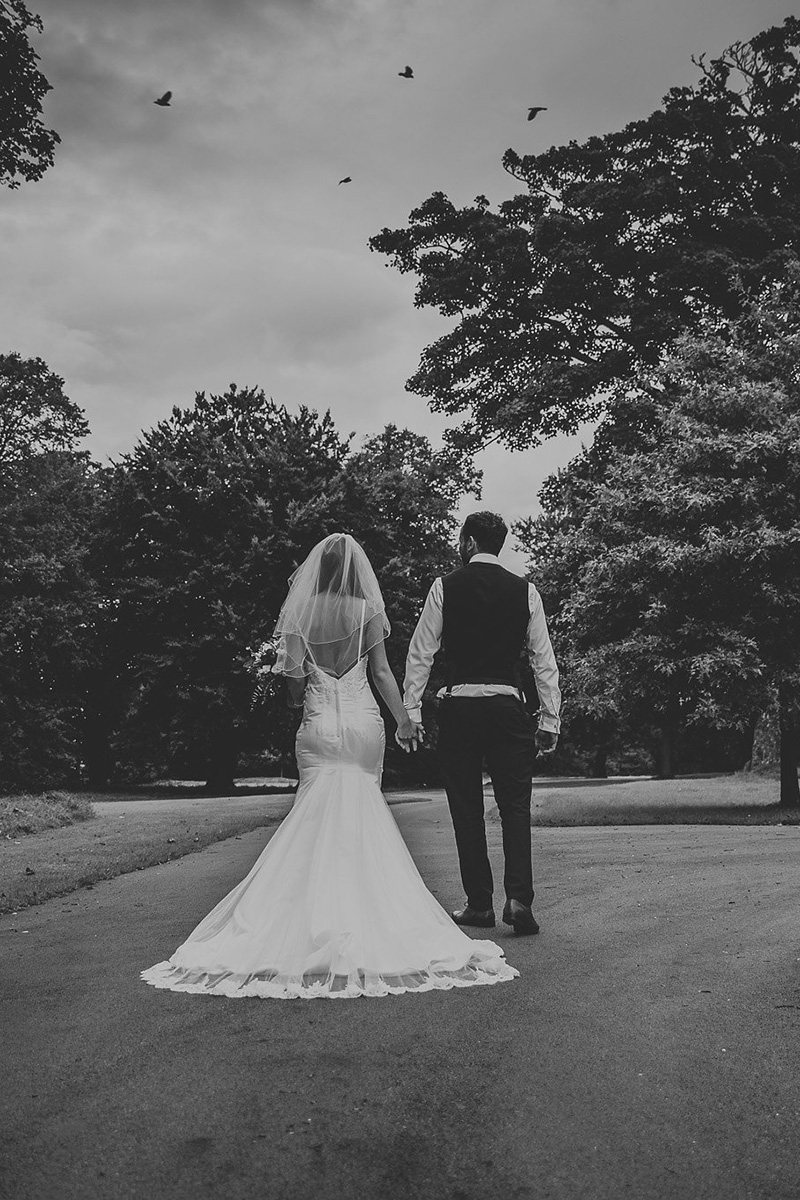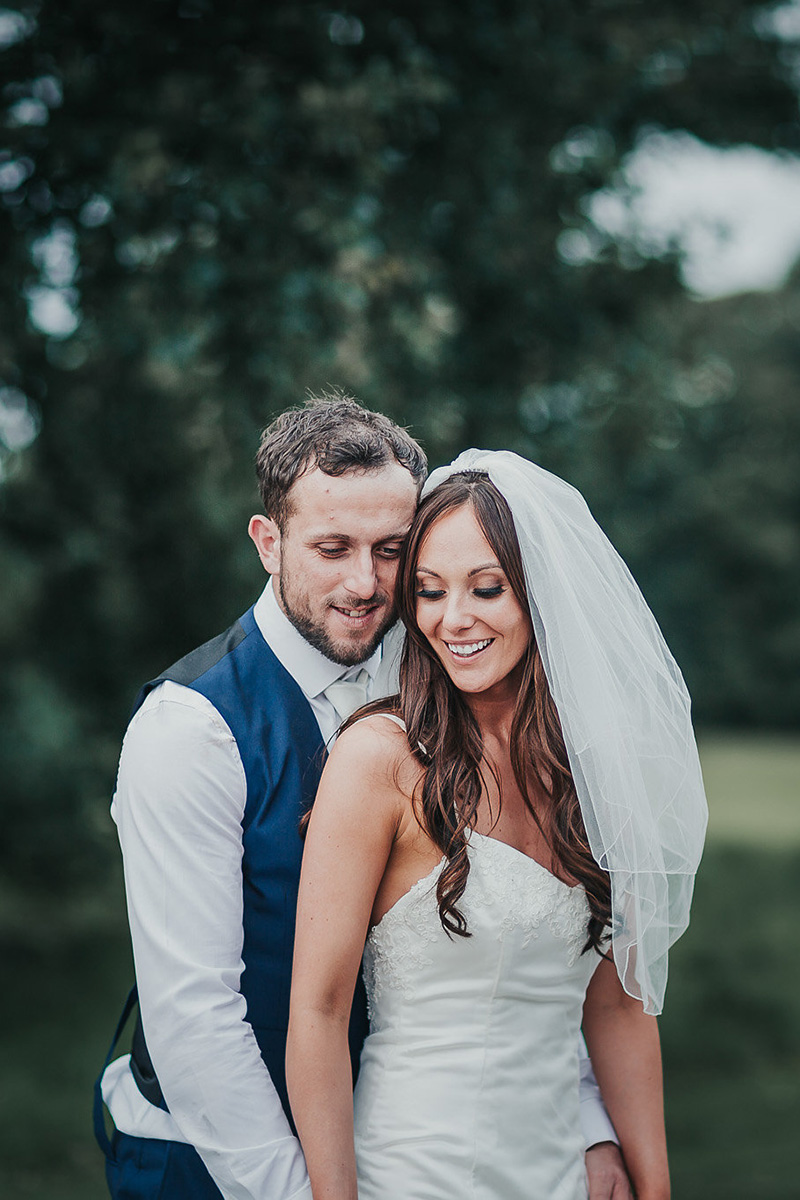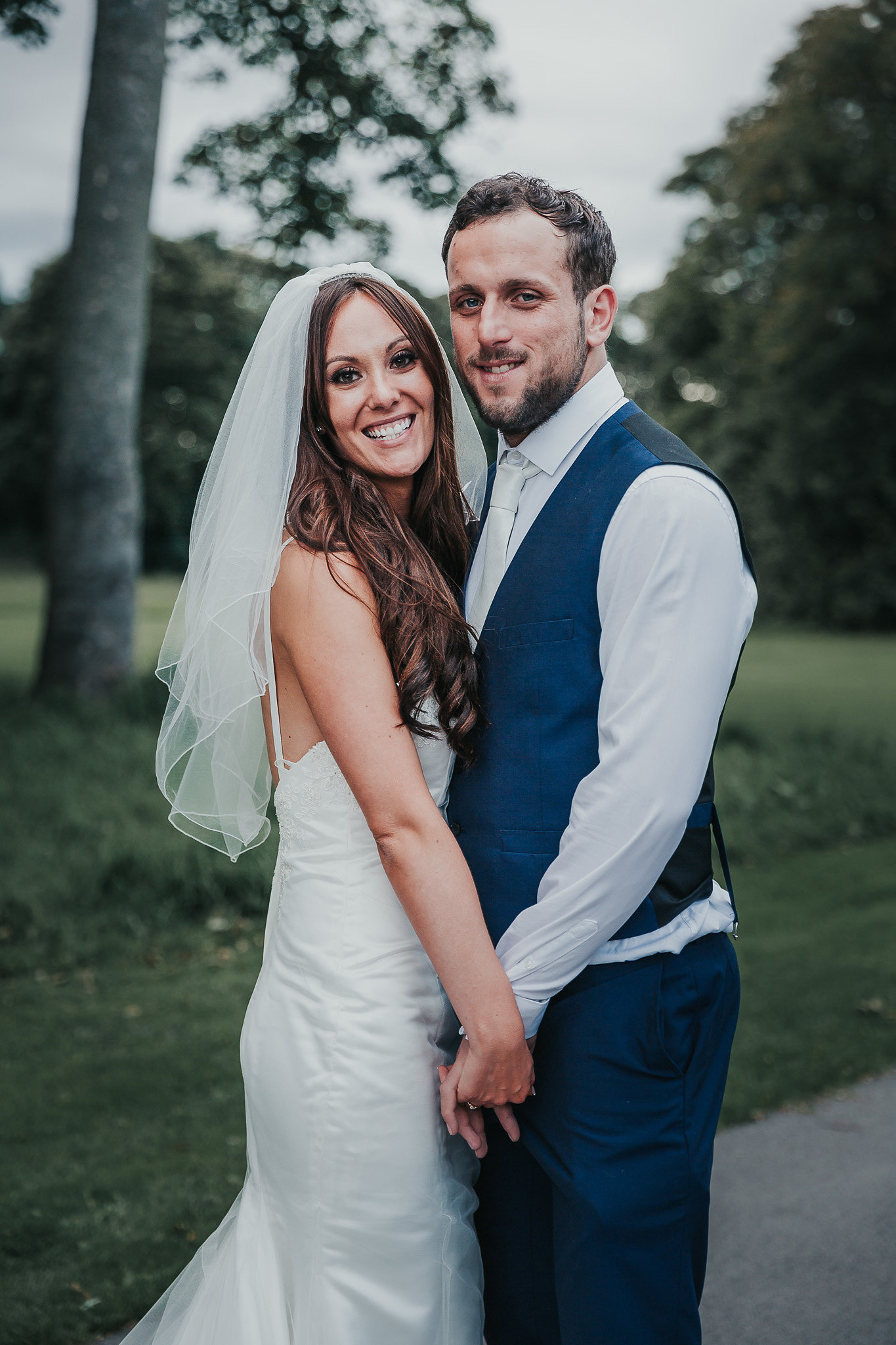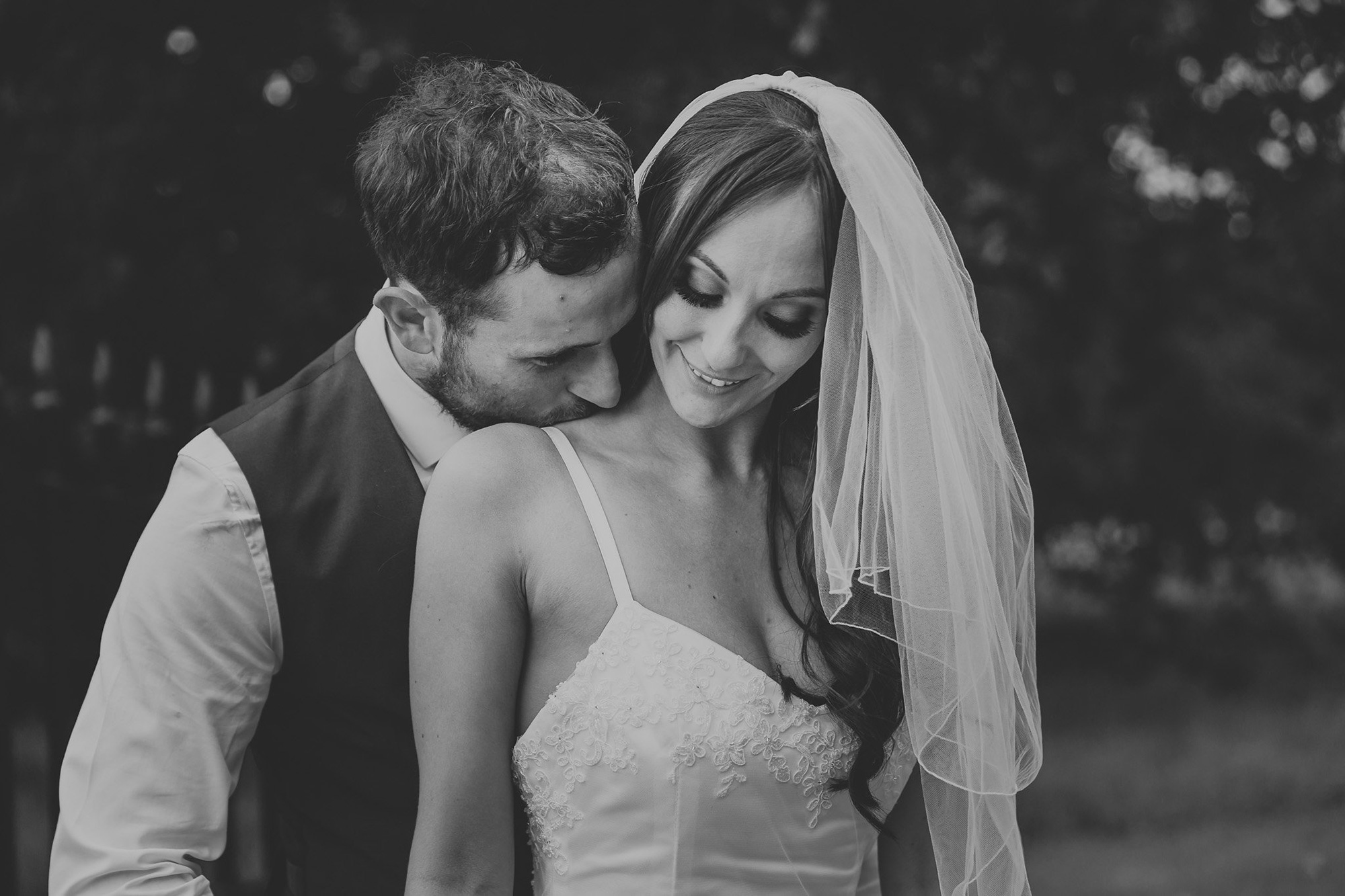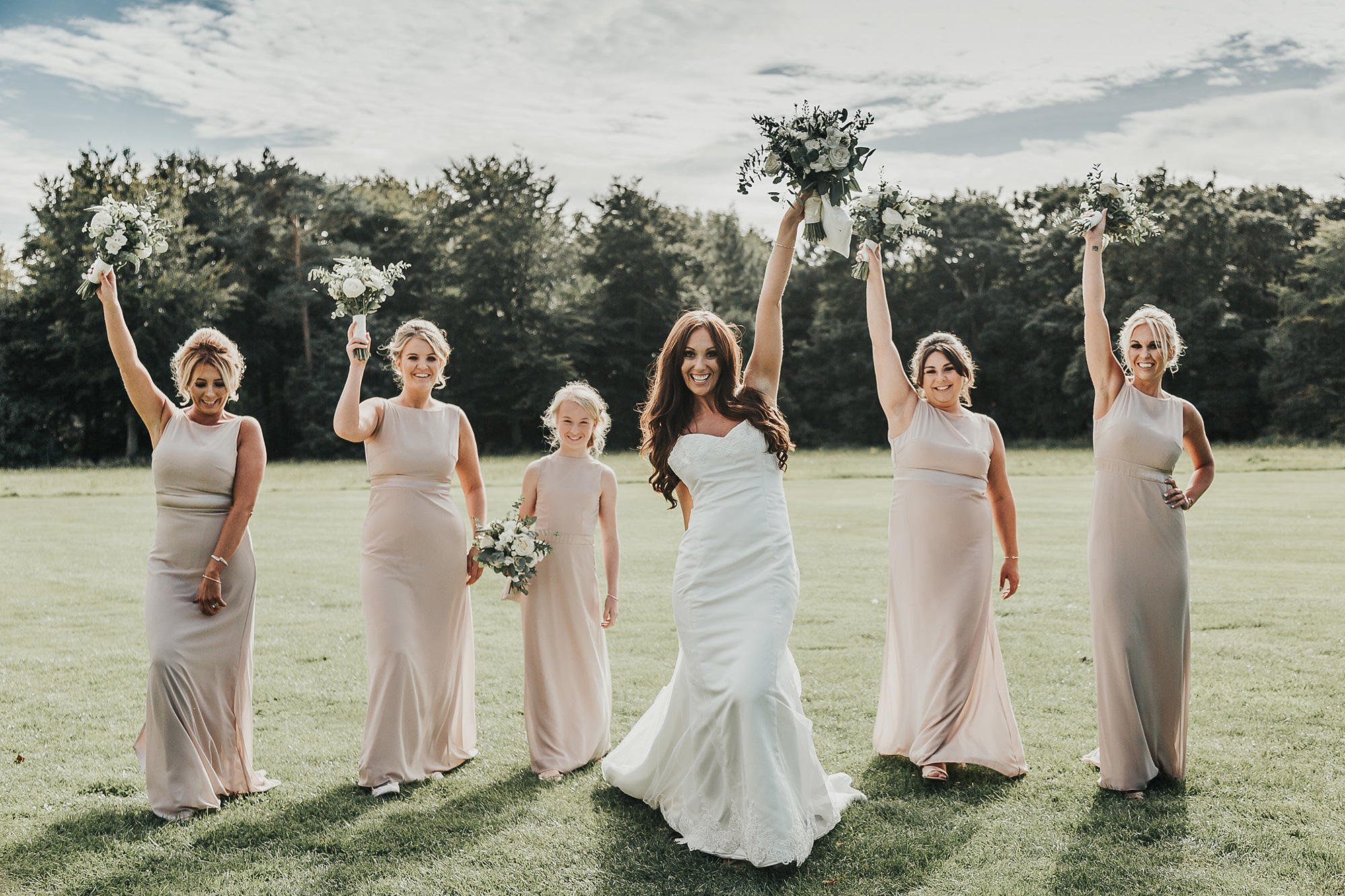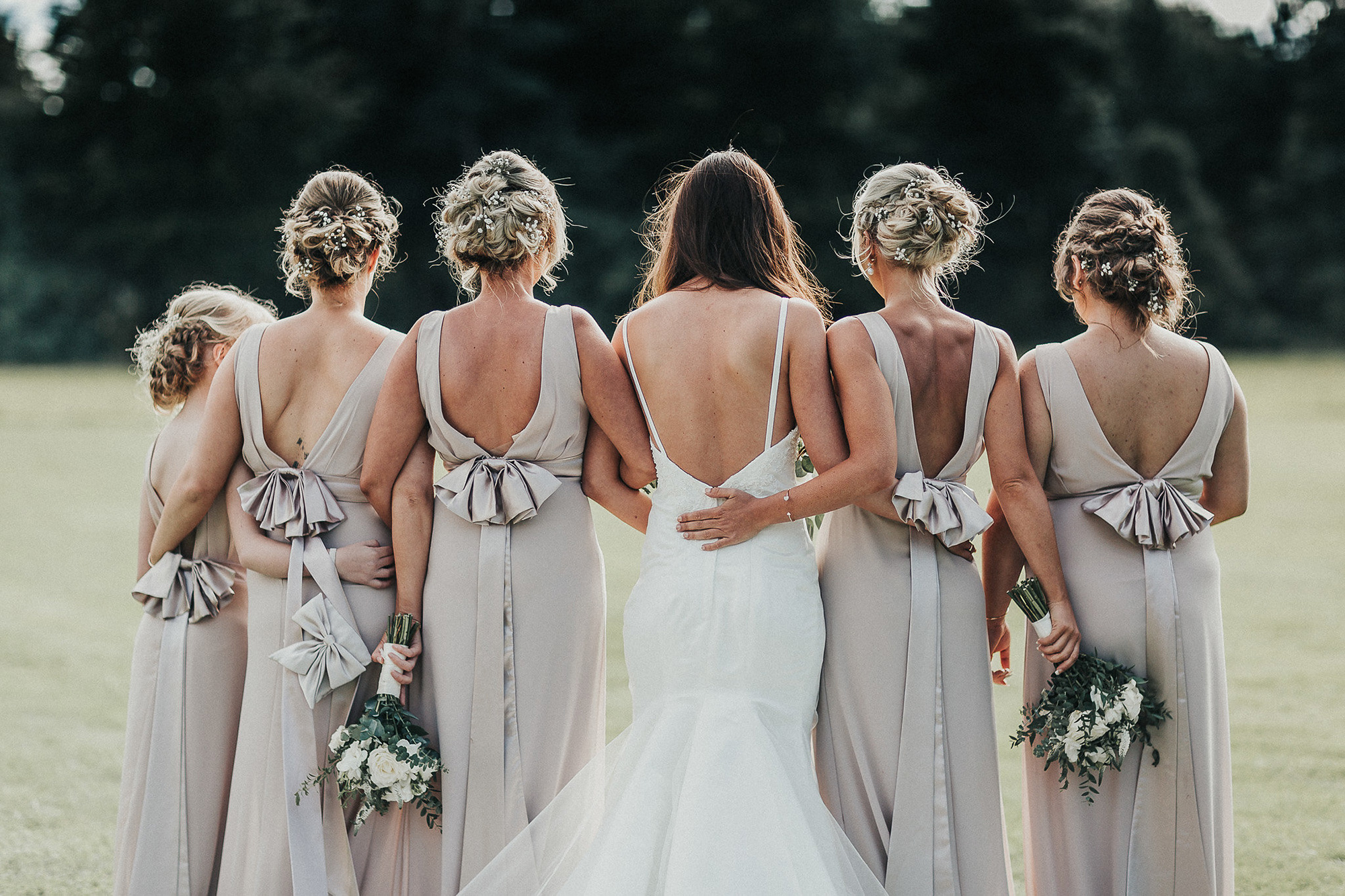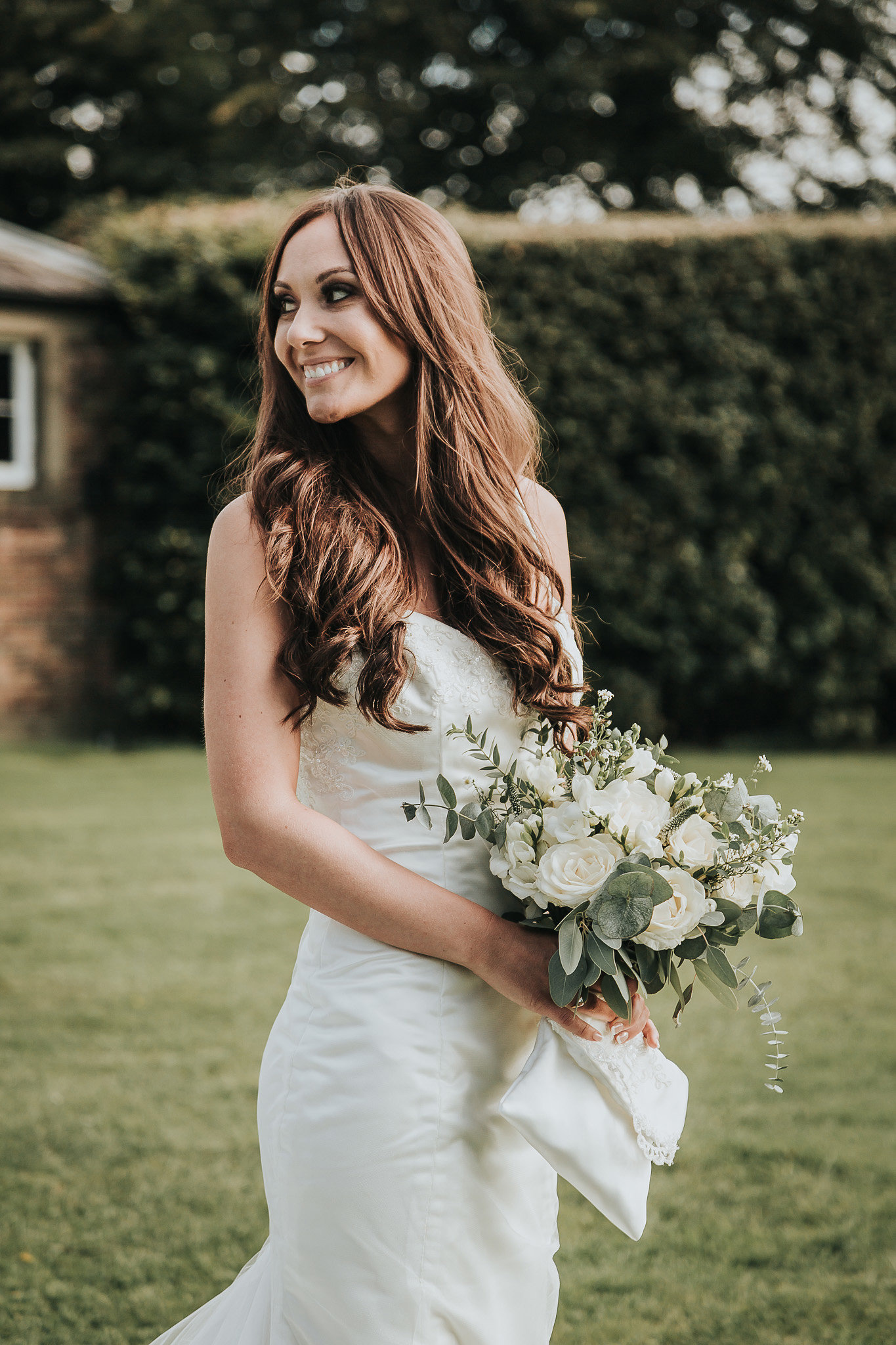 Hairdresser Emma of course had immaculate locks!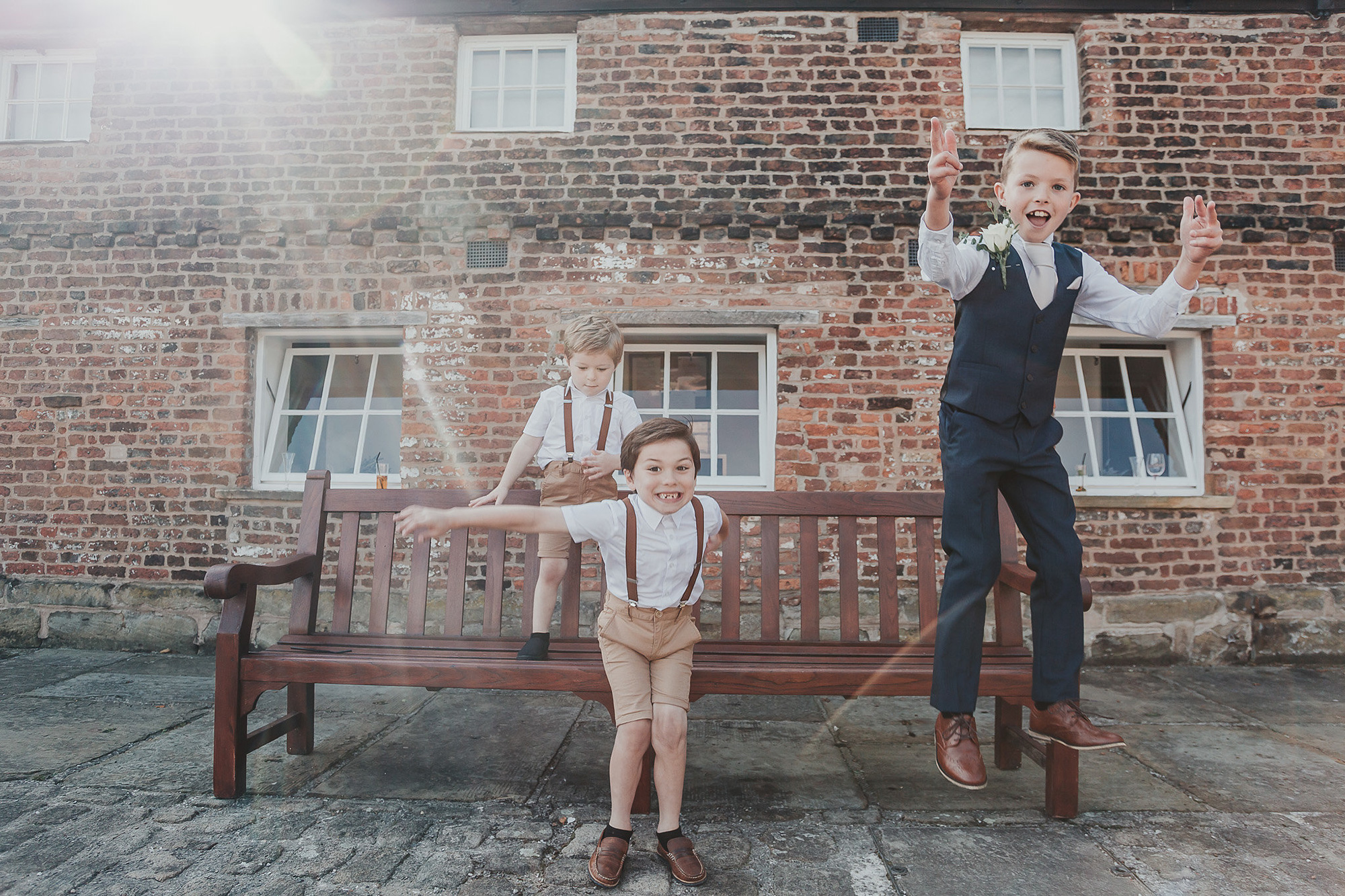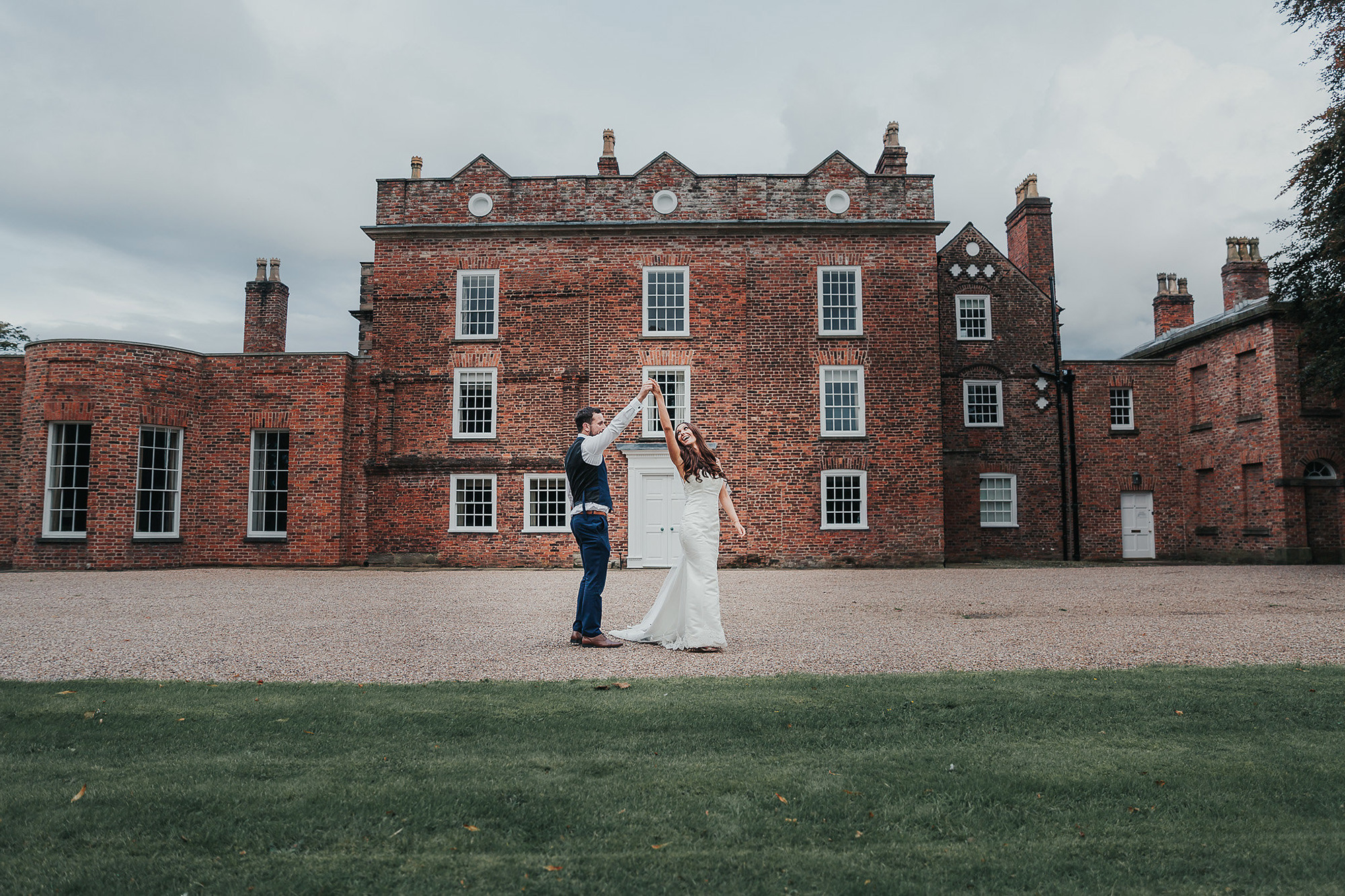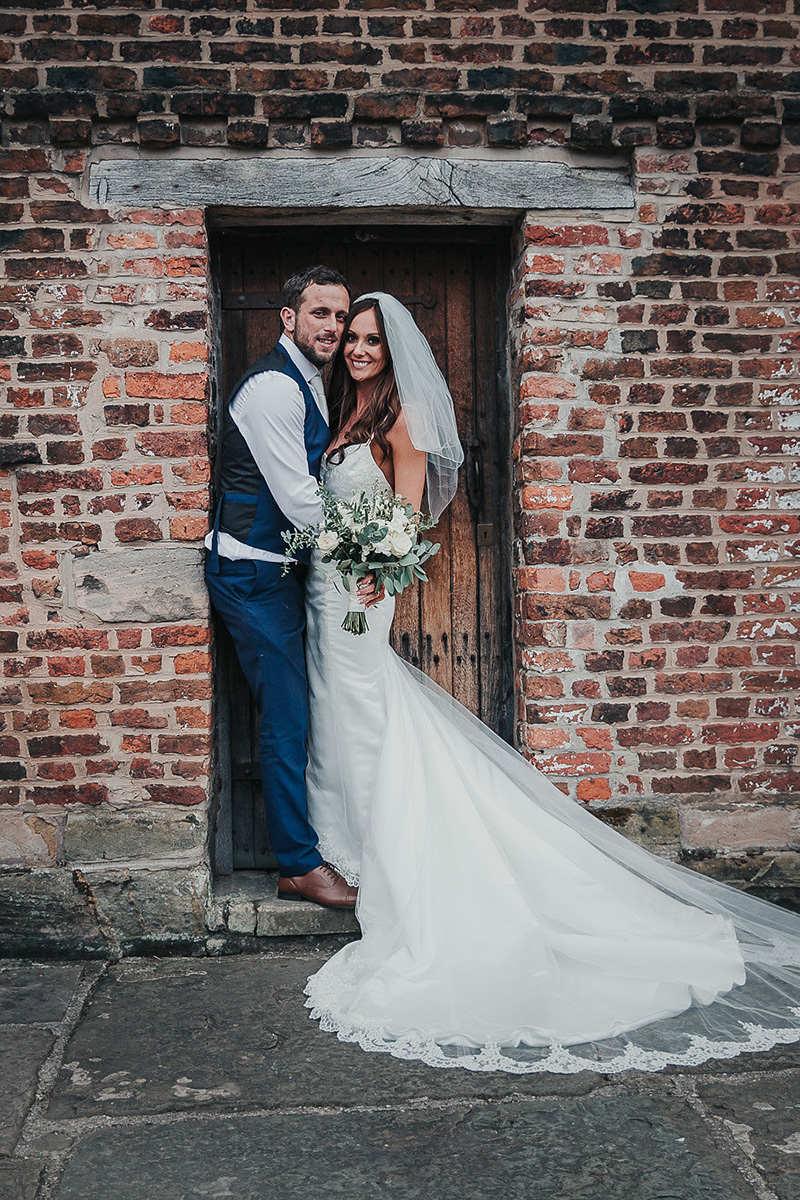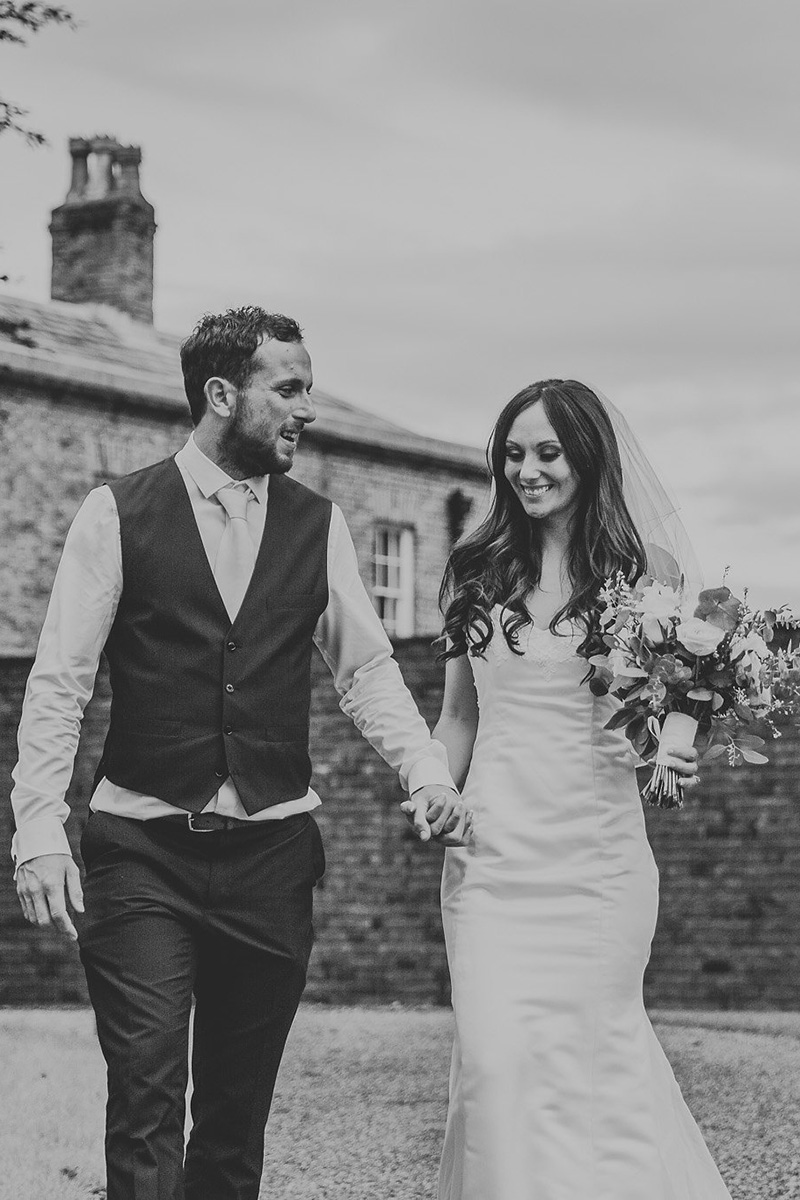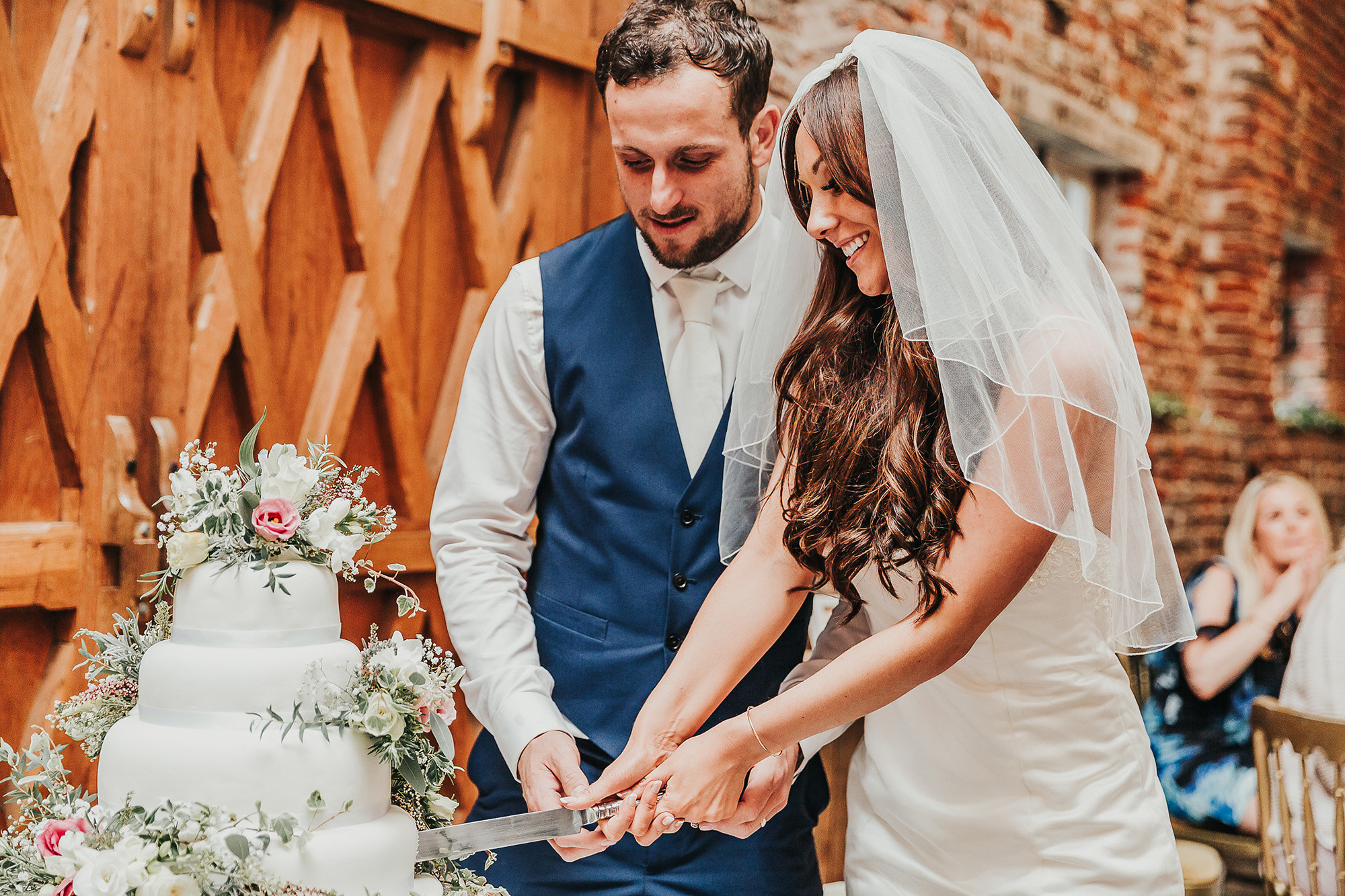 "The speeches went better than we could have dreamt and the food seemed to go down as well as we hoped… just an all round fantastic day that's left us feeling so loved!"