If you're planning on having your doggo as part of your wedding day, then you need to know how to dress your wedding day dog! Make sure your fur baby is looking their best on this very special day and is ready for their close up.
Tux
For those handsome fur children in your life, a tux is always a nice option. You can get little collar "tux"  for dogs of all sizes.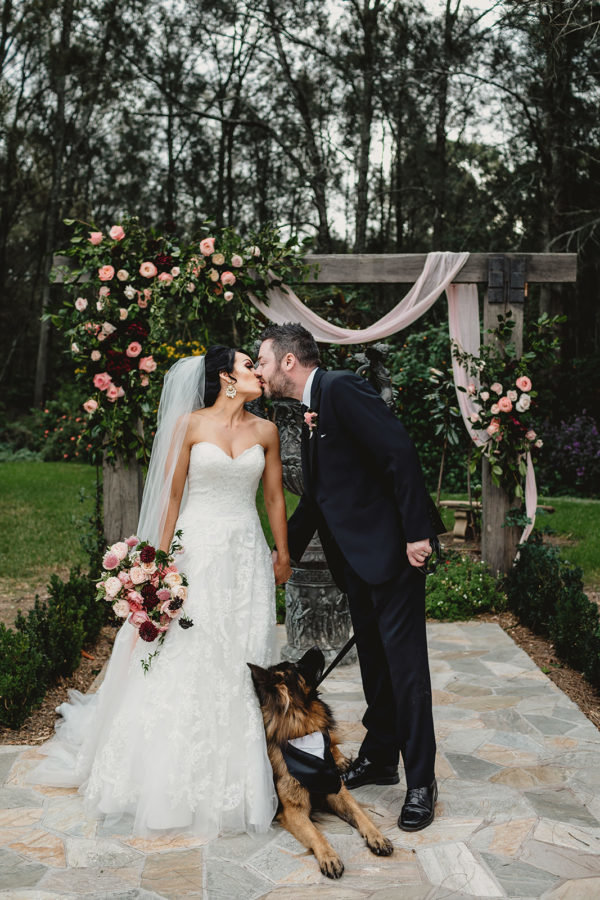 Tutu
For the girly gals in your life, a tutu is always cute, you could always have them play the role of flower girl in a get-up like this!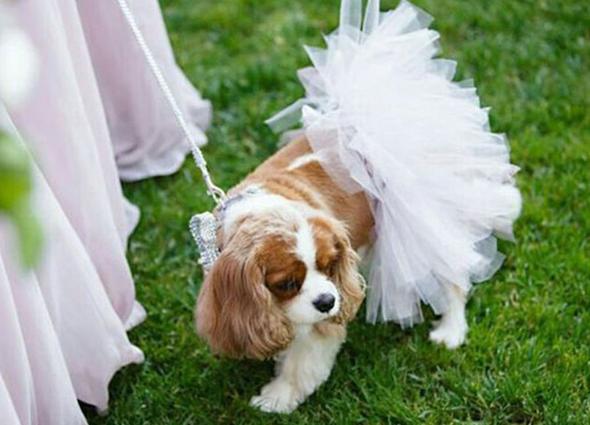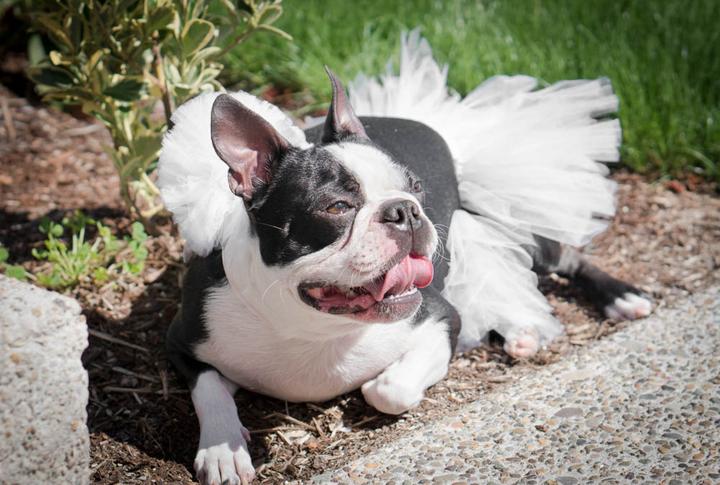 Bow tie
A bow tie with a matching collar and lead will ensure your pupper is looking their most dapper on your wedding day. Great for dogs dubbed "the best man".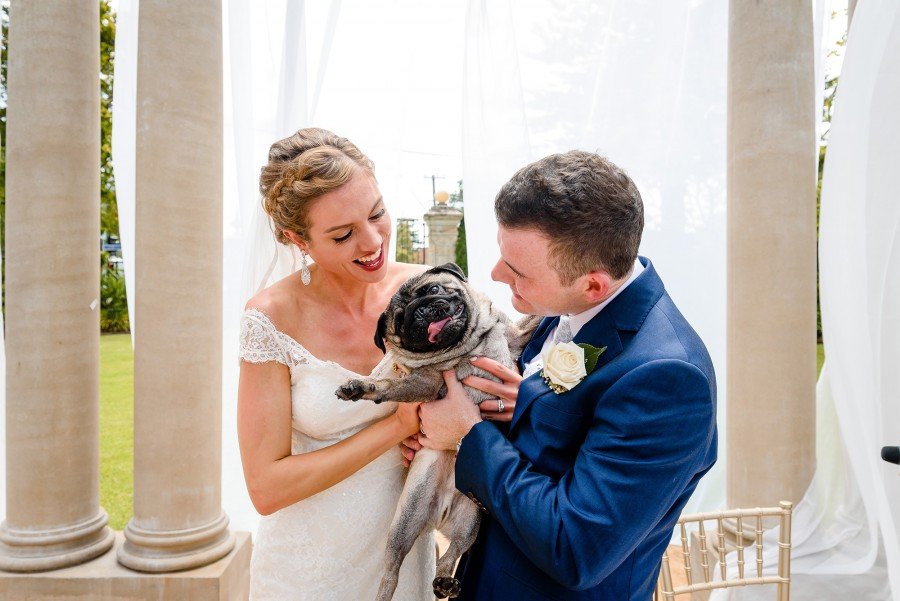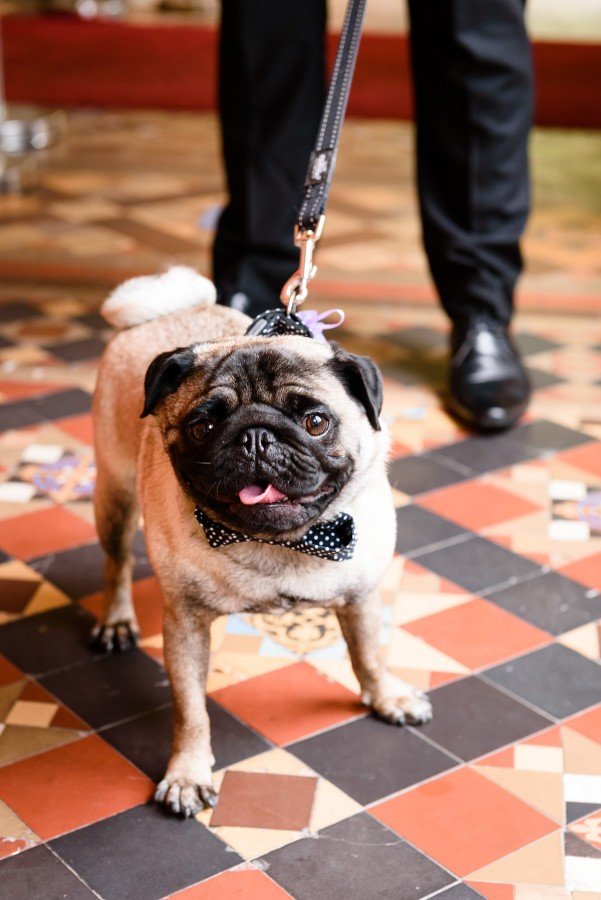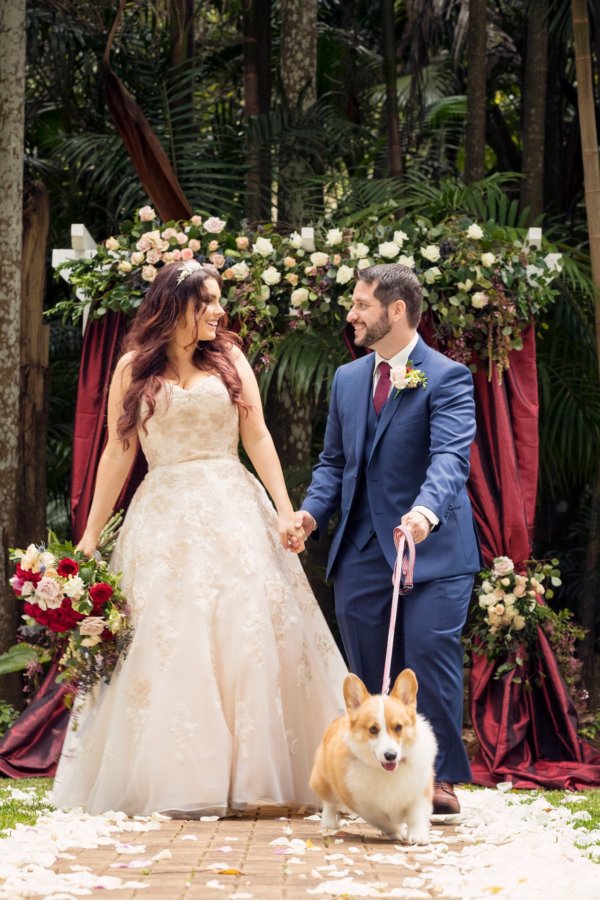 Floral garland
A floral or greenery garland is a beautiful way to integrate your puppy into the wedding style and theme and still keep them restrained which is great if your venue is concerned about them wandering.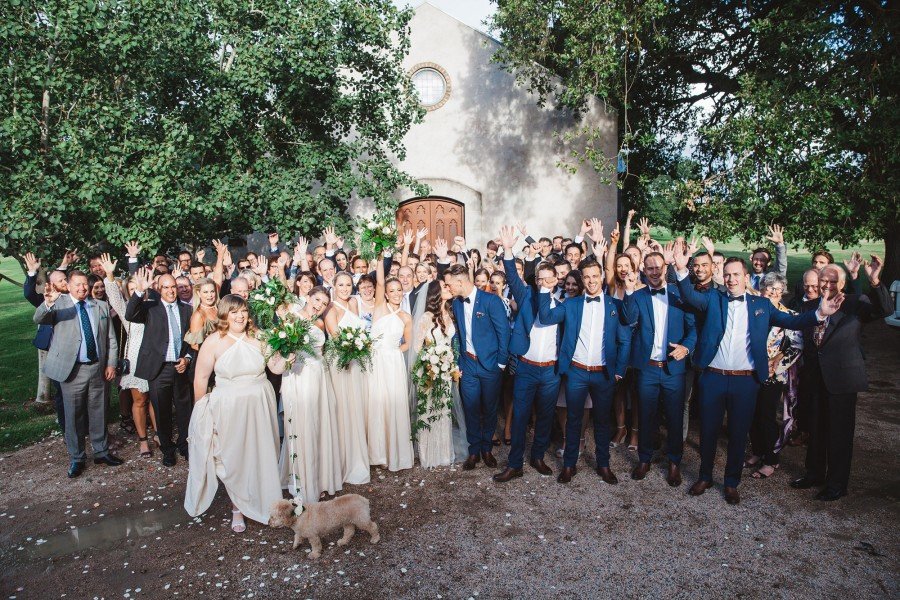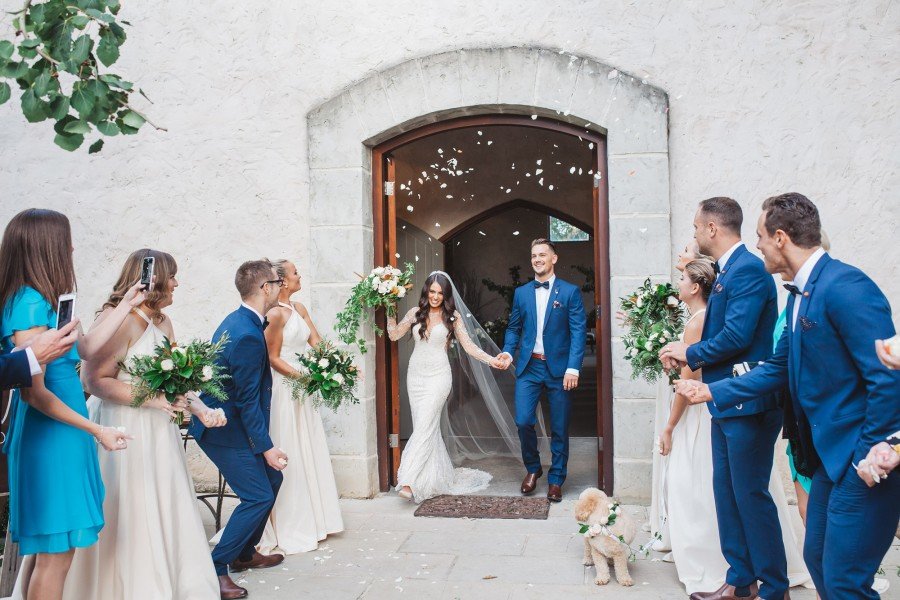 Nothing!
Your fur baby is adorable without any extra decoration, so if you can't be bothered with flowers or ties or garlands, then just let them show off their natural good looks! Some dogs don't even need a lead, but discuss this with your venue first, as they may have rules about restraining your dog at their venue for safety reasons.